Are all my ladies ready to rock this New Year and  the New Wedding season?
Then, just get set go and take out your Mehanga wala Lehengha but don't let the chilly winters steal your Groove!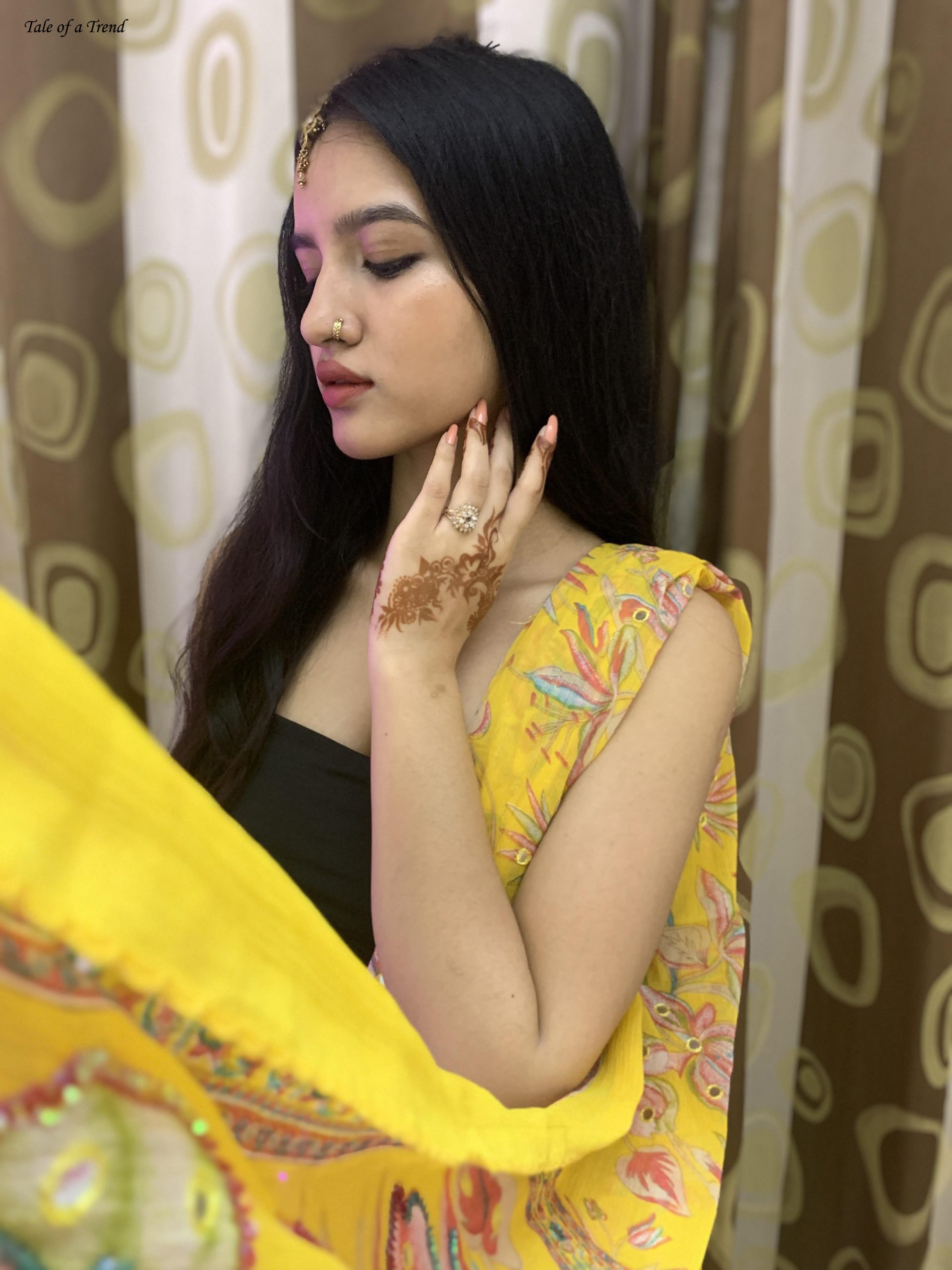 Hello my lovely readers,
Festivals and parties may come and go but nothing can beat the buzz of the Big Fat Indian Weddings! From the drum rolls of the Roka to the Wedding Shenayiya, let's face it, we ladies have got our outfits all planned, with those sexy lehenghas, bareily ka jhumka and ucchi wali heel resting in our closets,  waiting impatiently to be adorned by us!
But, are those cut sleeves and backless blouses warm enough to save us from the freezing winters? Now isn't that one of the most troubling Vyah da Syappa (well right after the naraz phuphaji lolz …)
Worry not ladies, we got it all covered! We are back again to Seal the Deal with some unique range of ideas & twists to make your outfit stand out & keep you warm & cosy!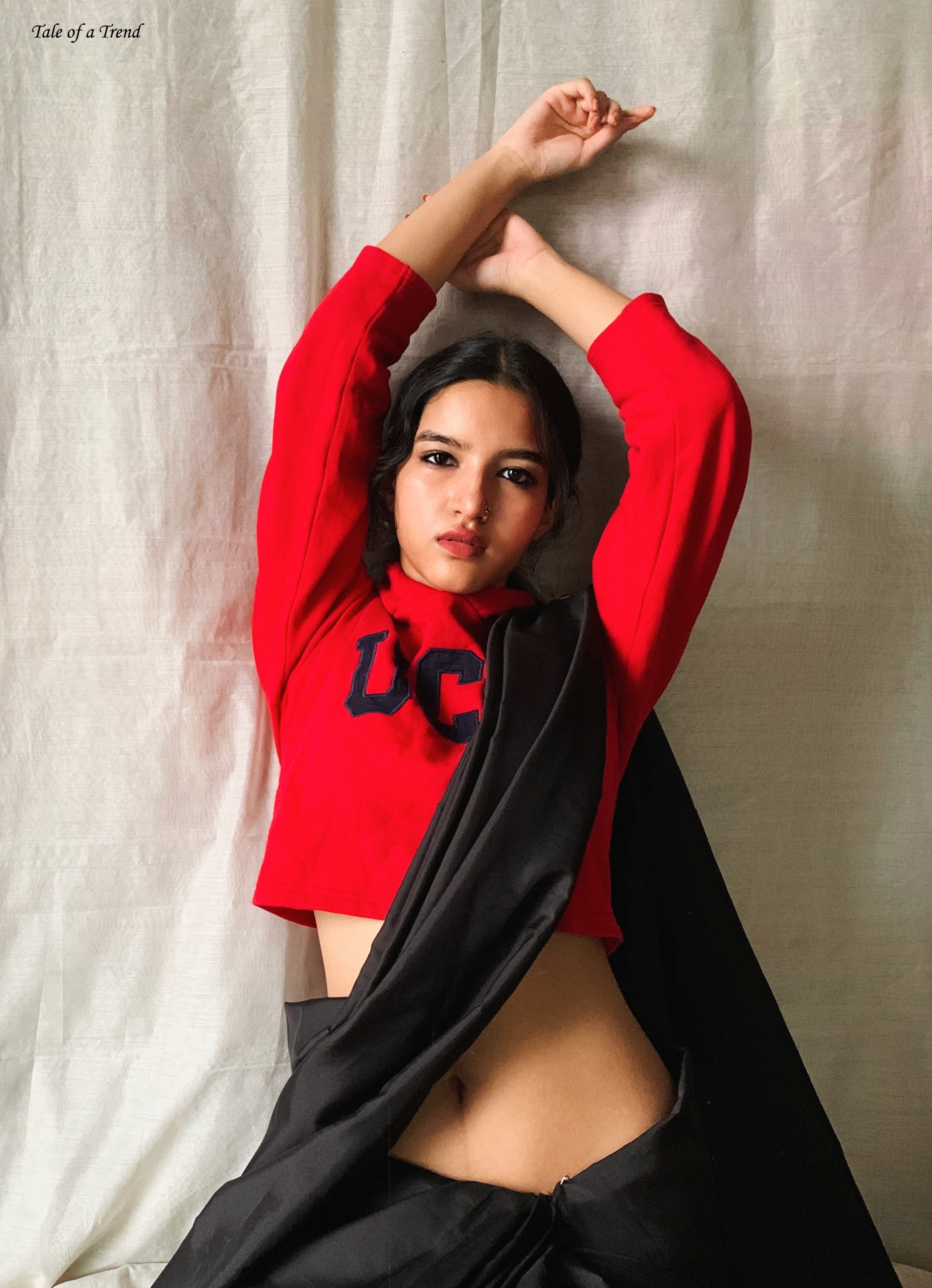 1.Sinful in Black- Wearing black to an Indian wedding! Now that sounds a bold and rebellious choice to stand out from the crowd filled with bright color choices, so here's a chance for you to drape this plain black nine yards of minimalist elegance paired up with a cropped hoodie to turn heads at the party while the night is still young.
Model- Yashika Jatav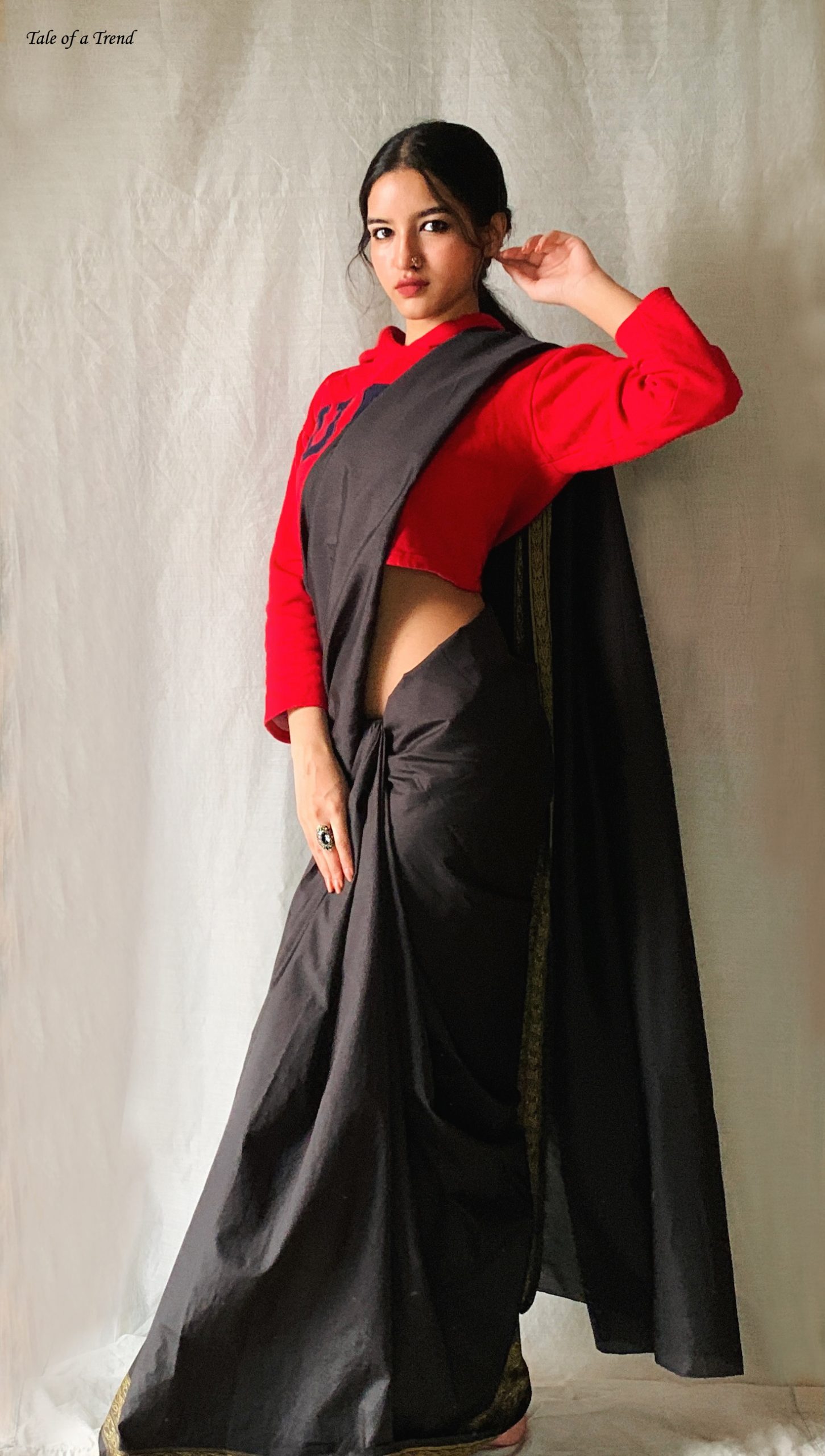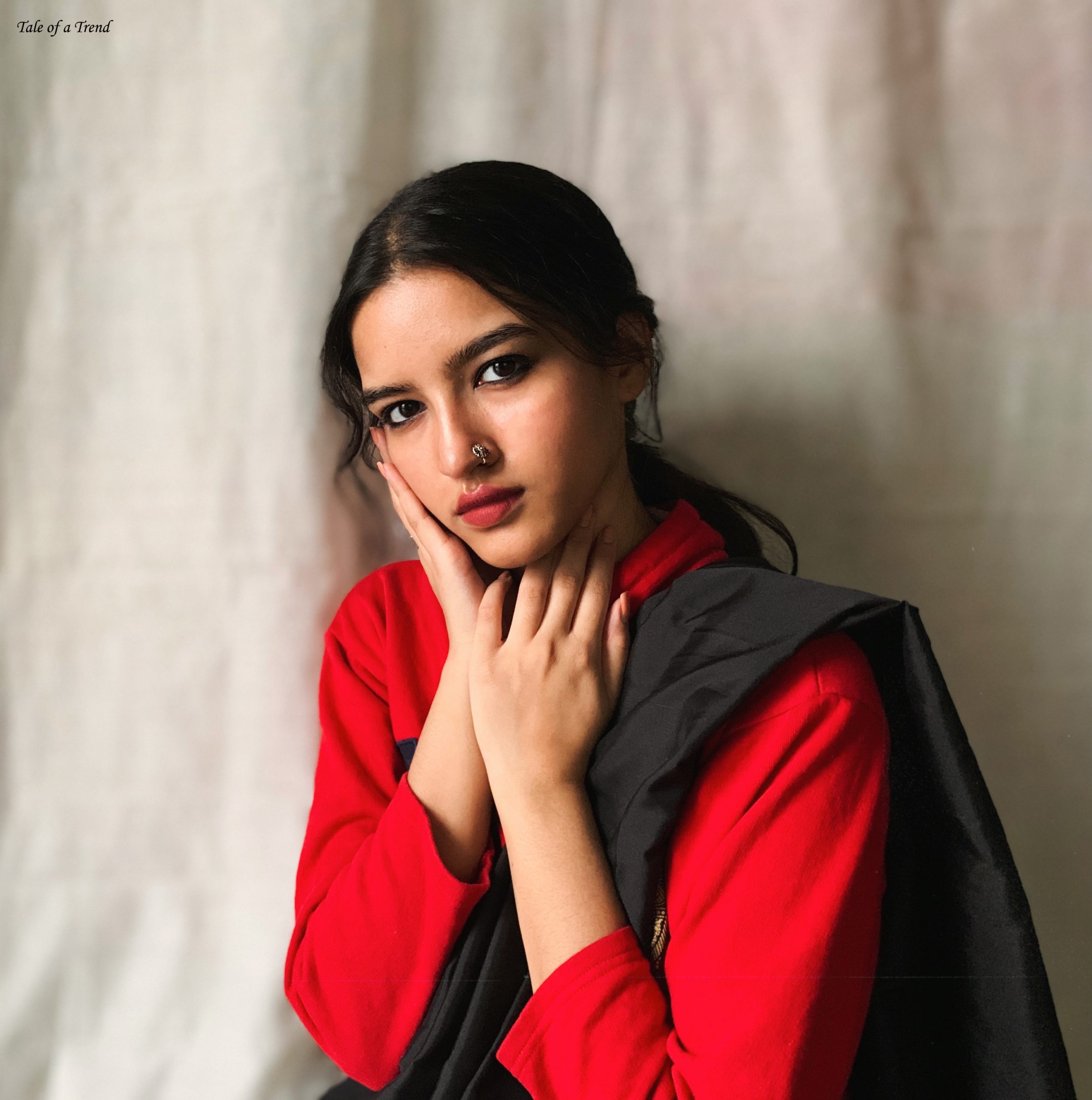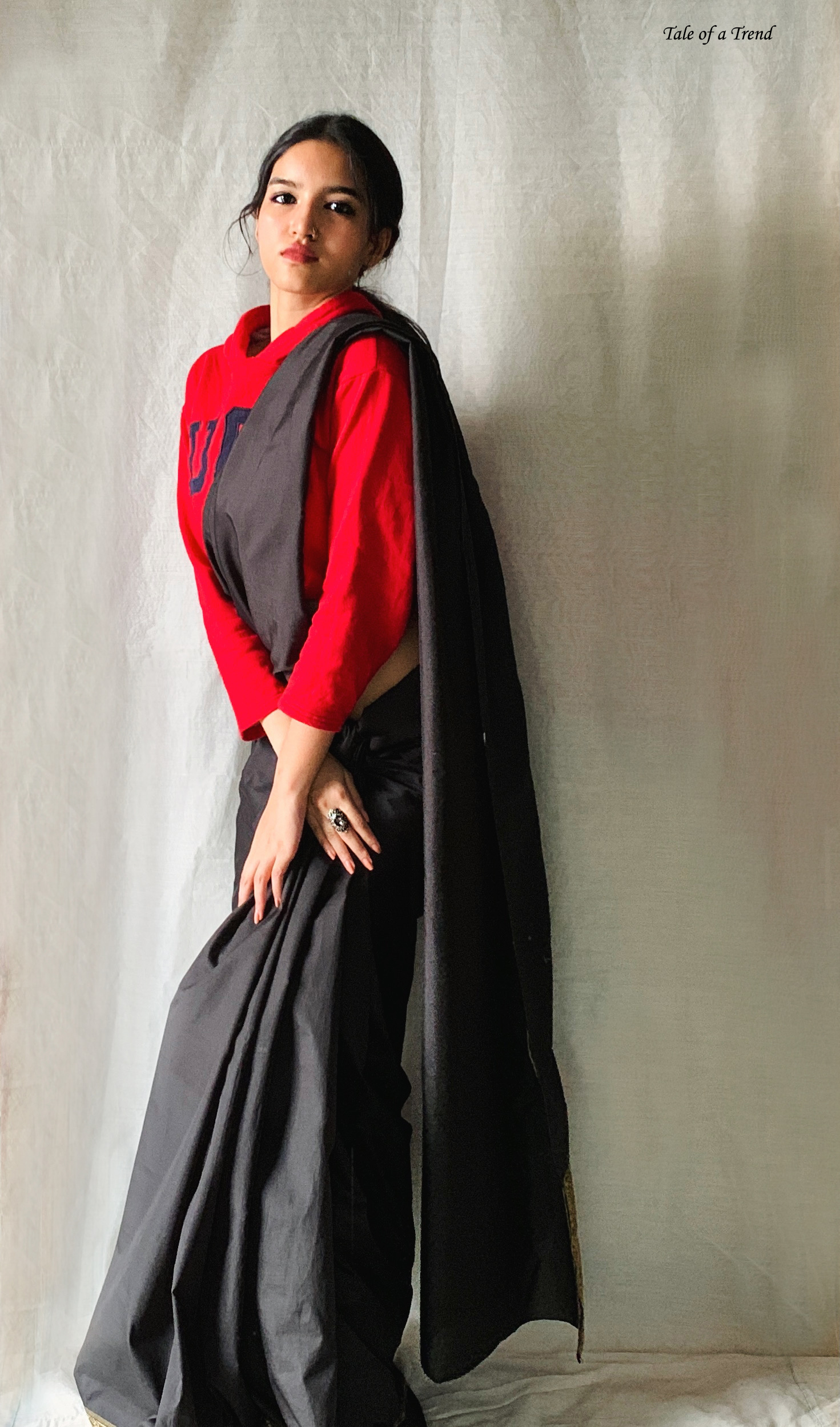 2. Gupshups & Ghagras- This one is for all the Social Butterflies with one step always ahead of the game when it comes to the Gossips and Gospels of Fashion!  If 'taking a sweet time to get ready' is your moto then we are here to make your outfit worth the wait, spice up your classic ghagra-choli by replacing it with a cute crop top and pairing up your ghagra with a warm and chic coat, make it a fashion statement by putting on a belt and some oxidised accessories!
Model- Riddhima Malhotra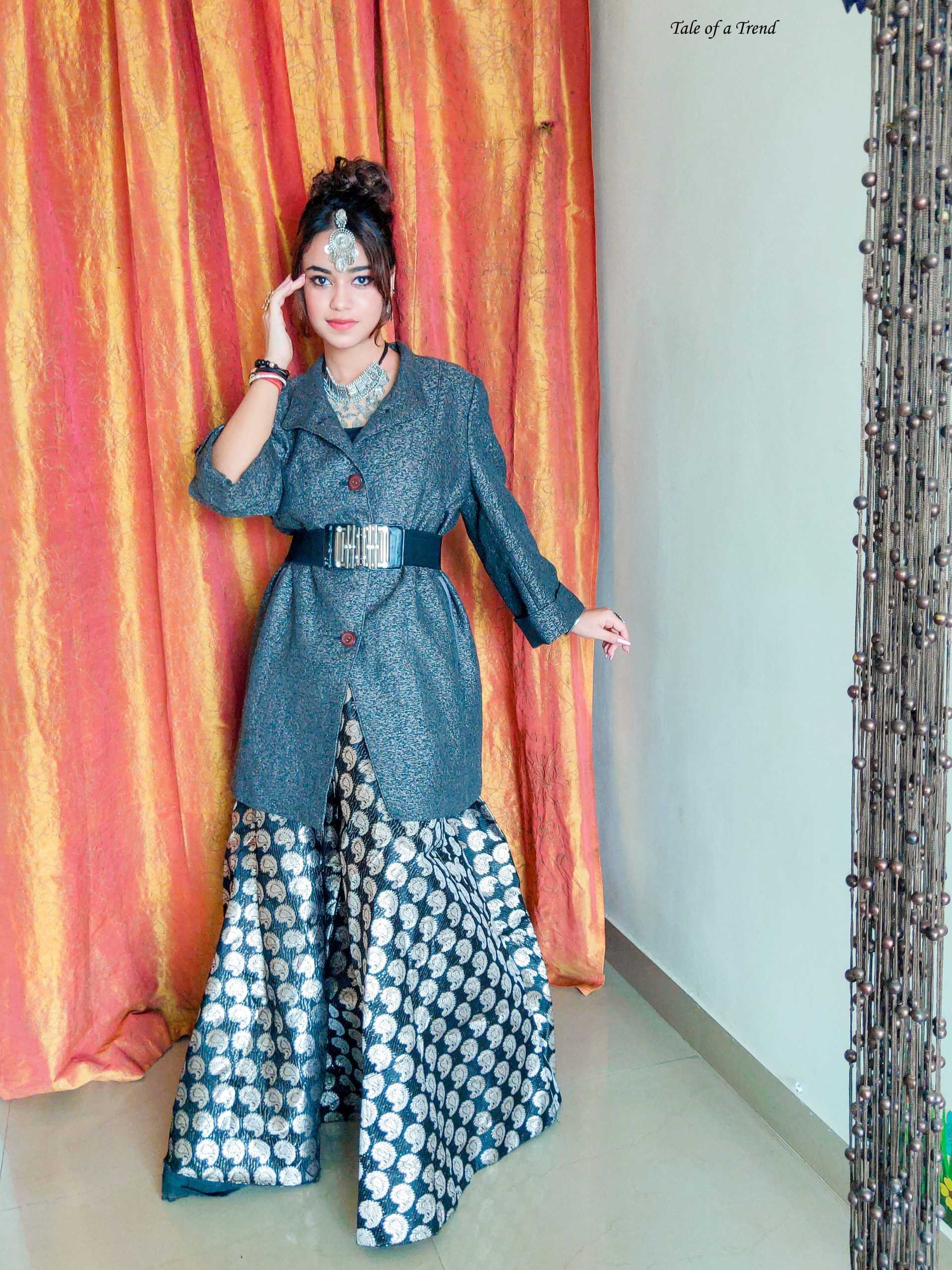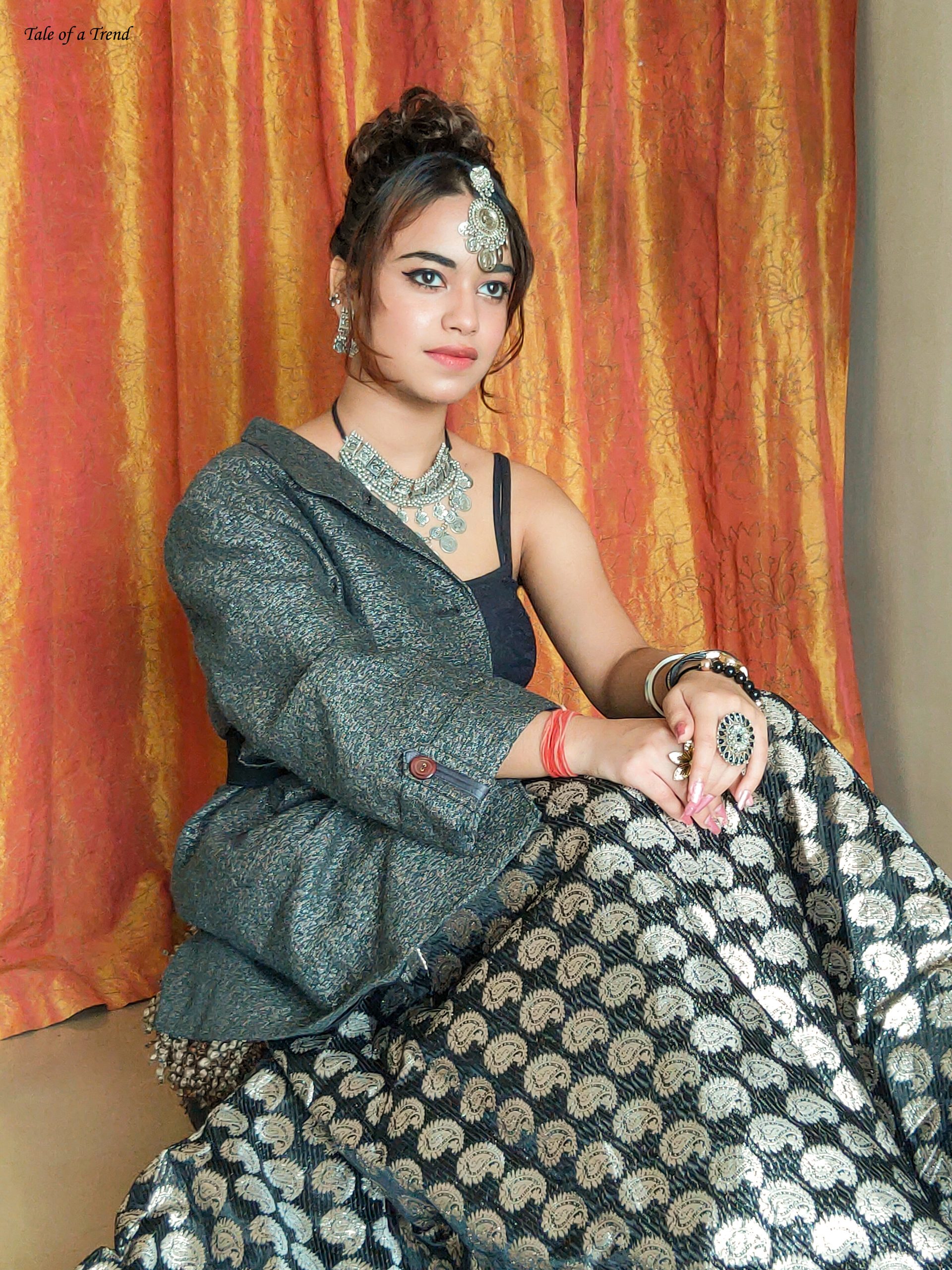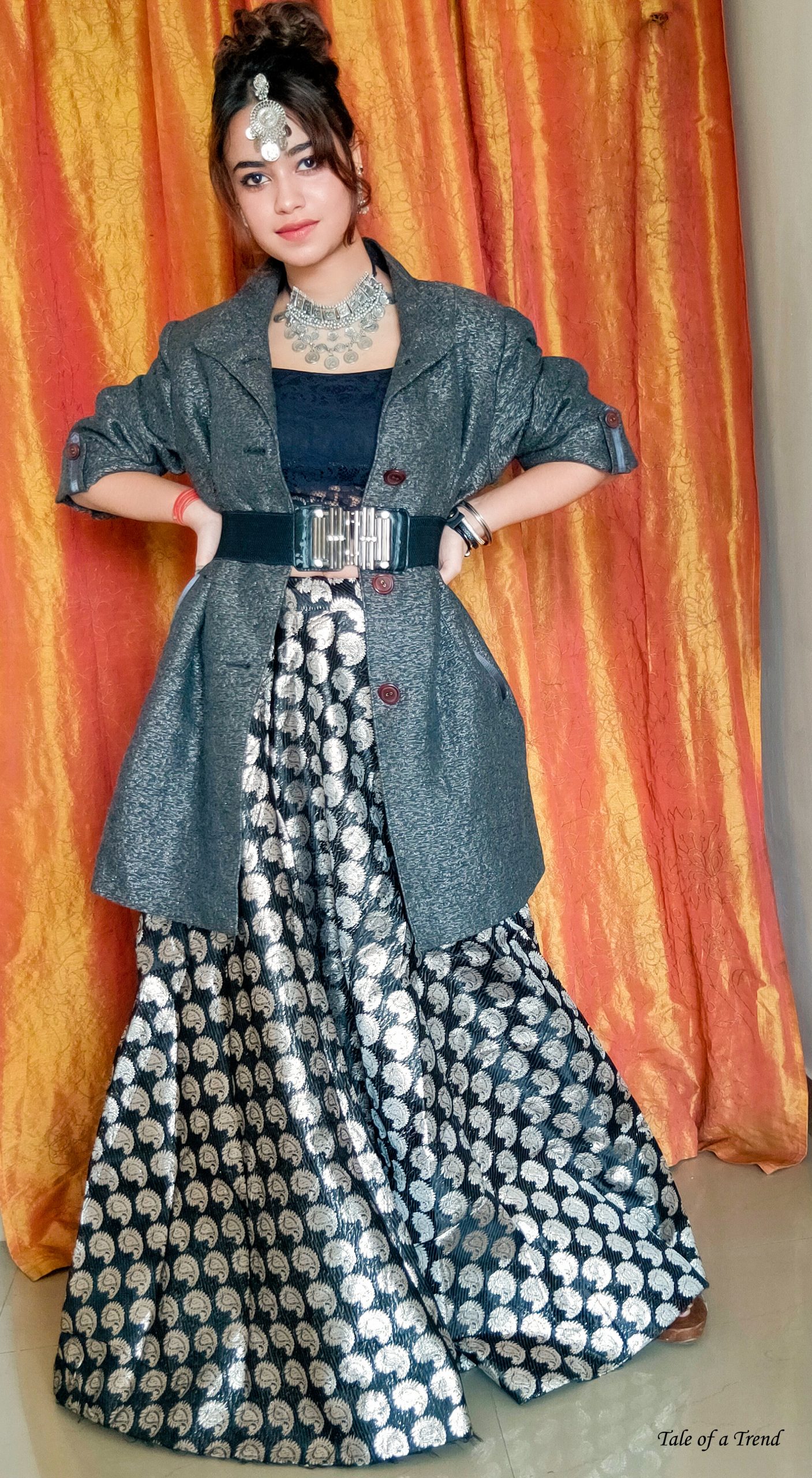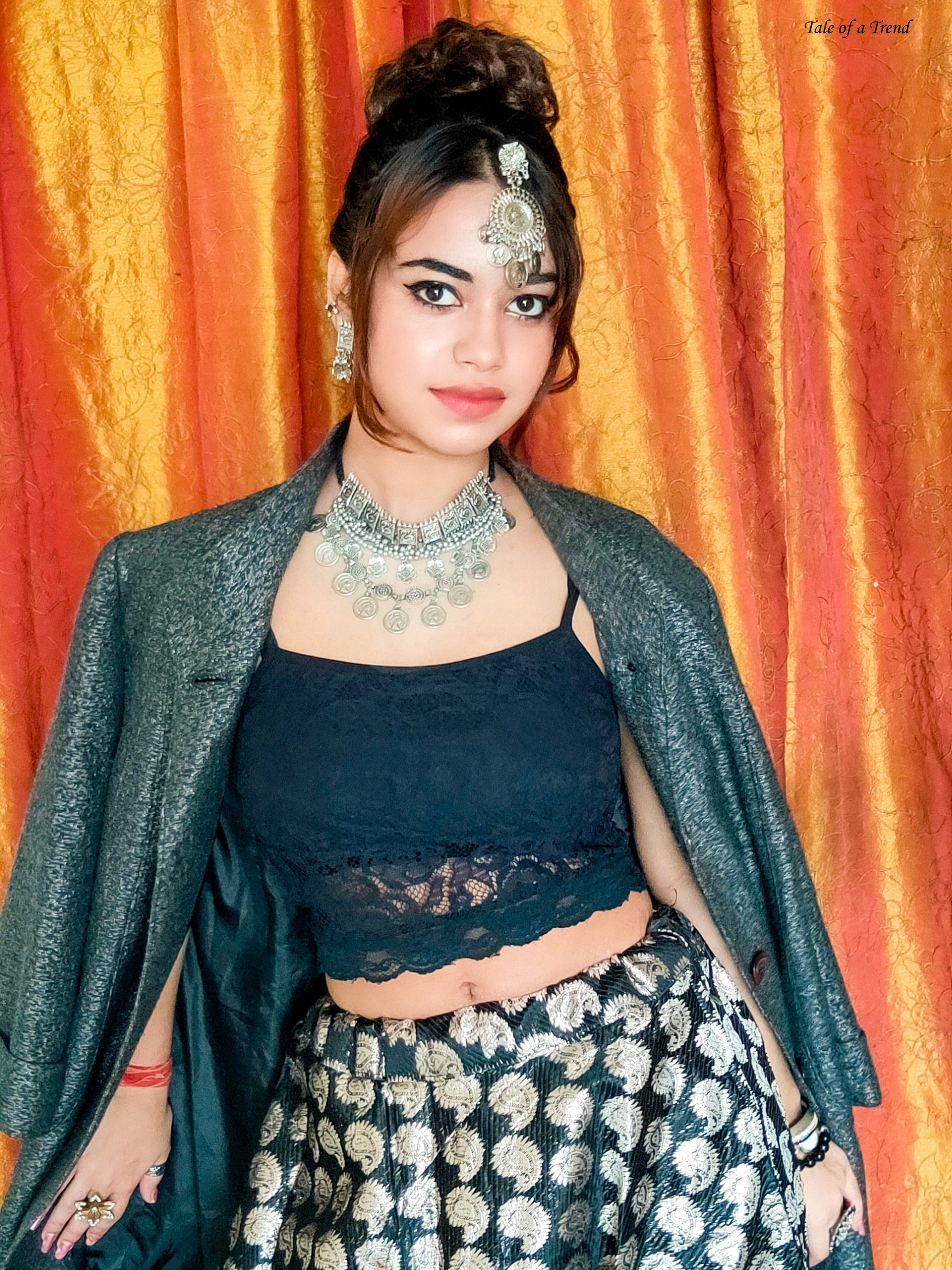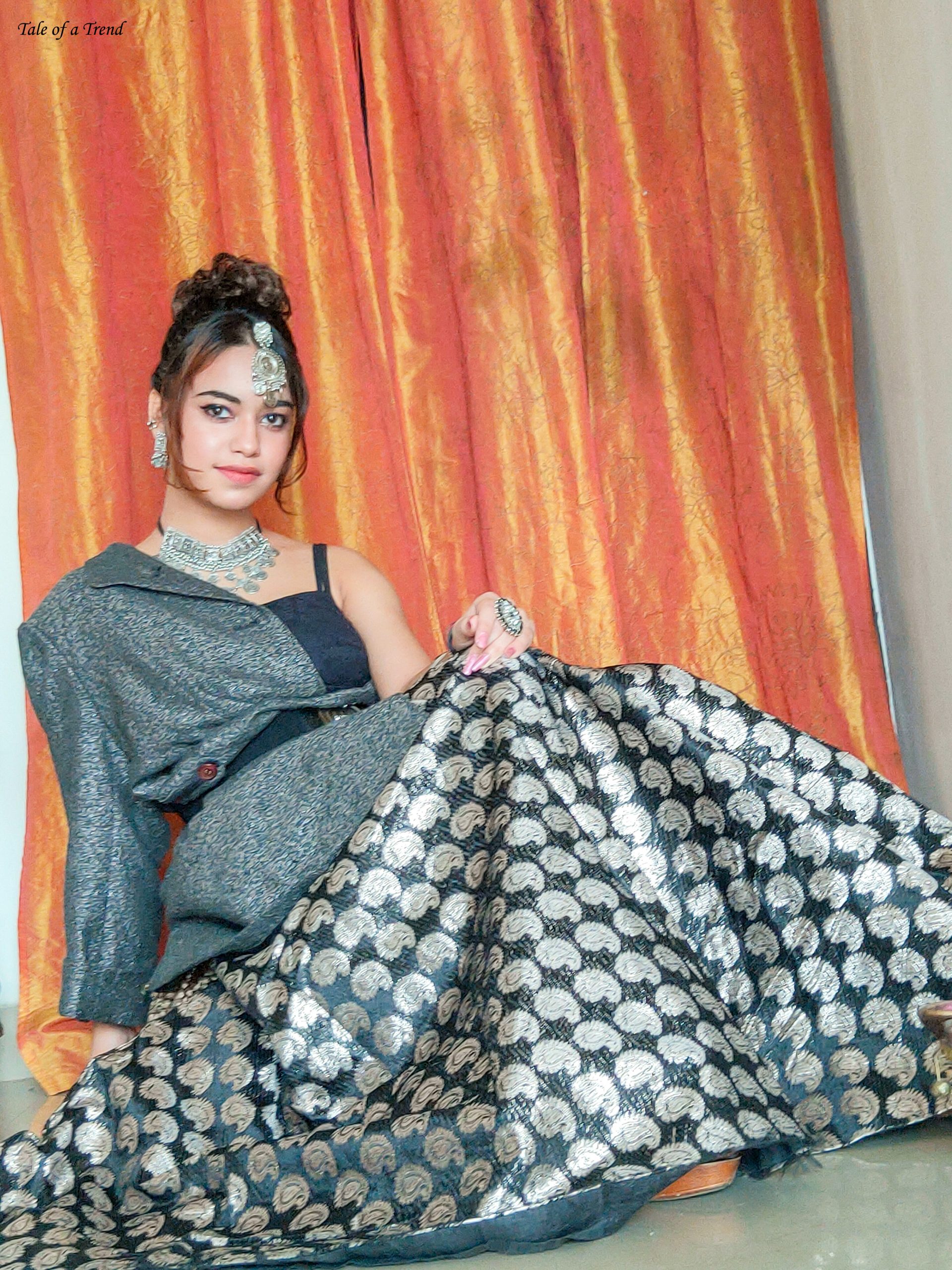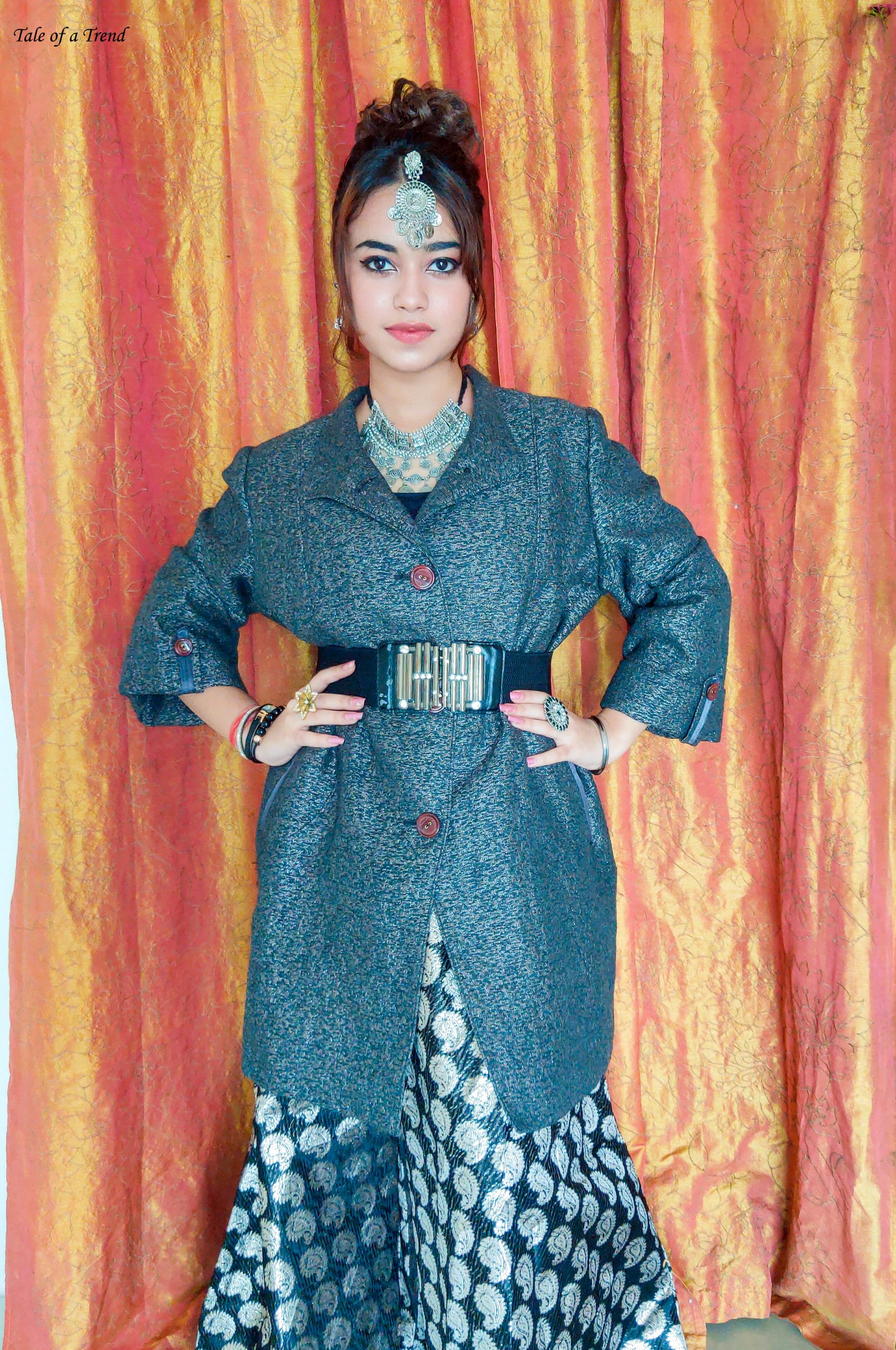 3. Dress to kill- Ready with the perfect playlist and well rehearsed choreography to give a tough competition in your Sangeet battle, well then let's help you make it a bit more fatal by pairing up hot leather bustier and a cool jacket with your beautiful lehengha, a powerful armour to go with your katil adayein and your unbeatable moves…. ahhhh those latke jhatke!
Model- Nyasa Jatav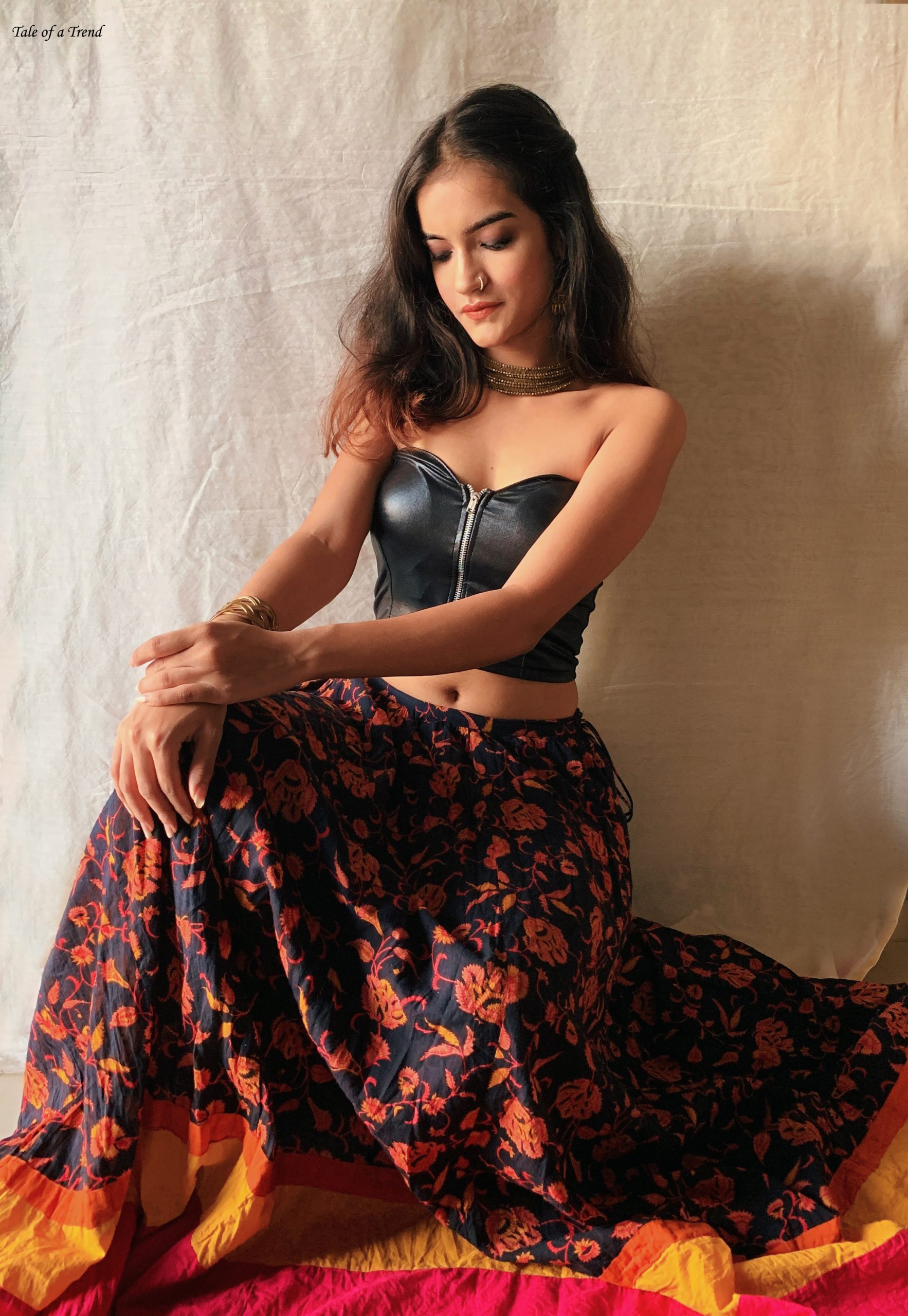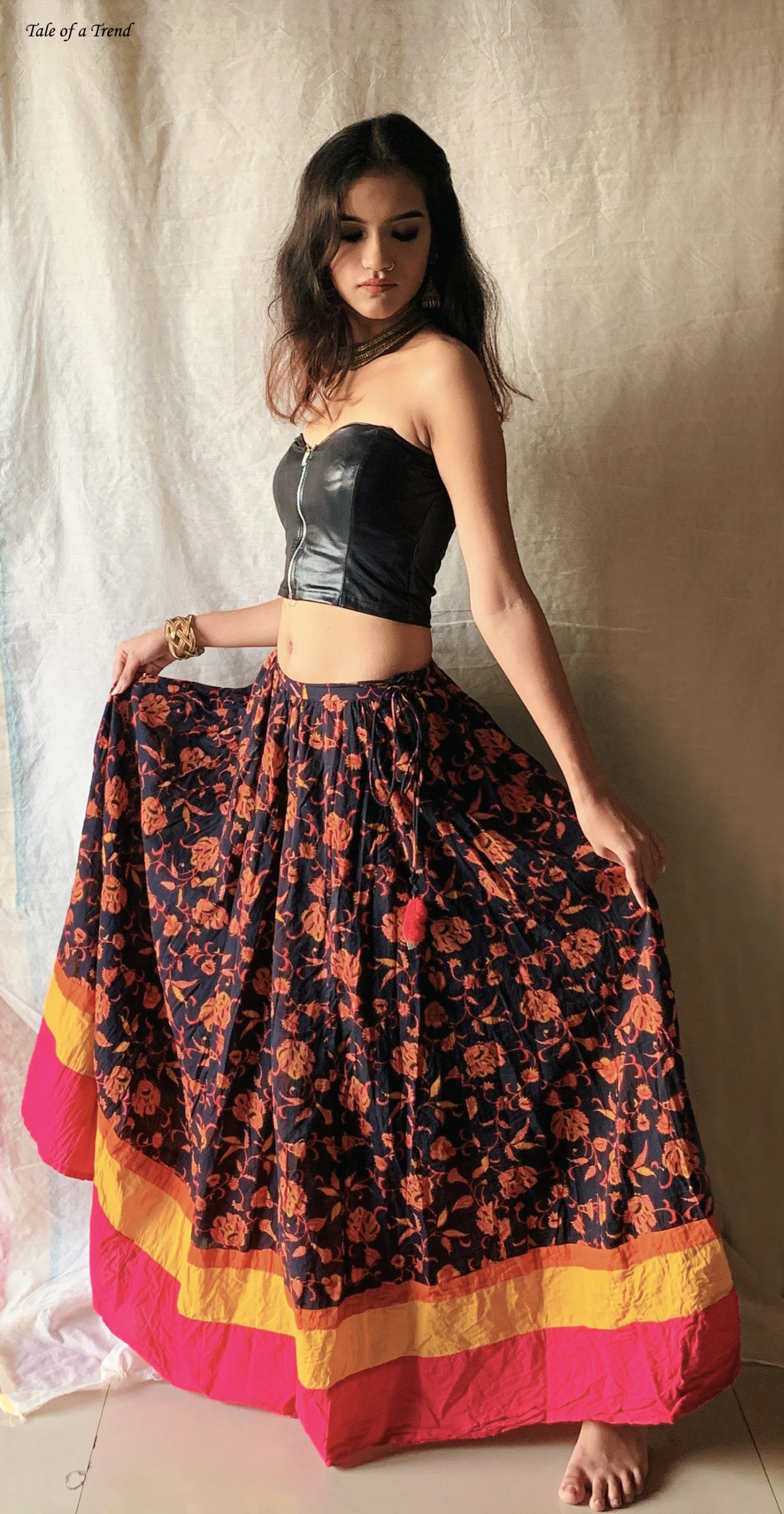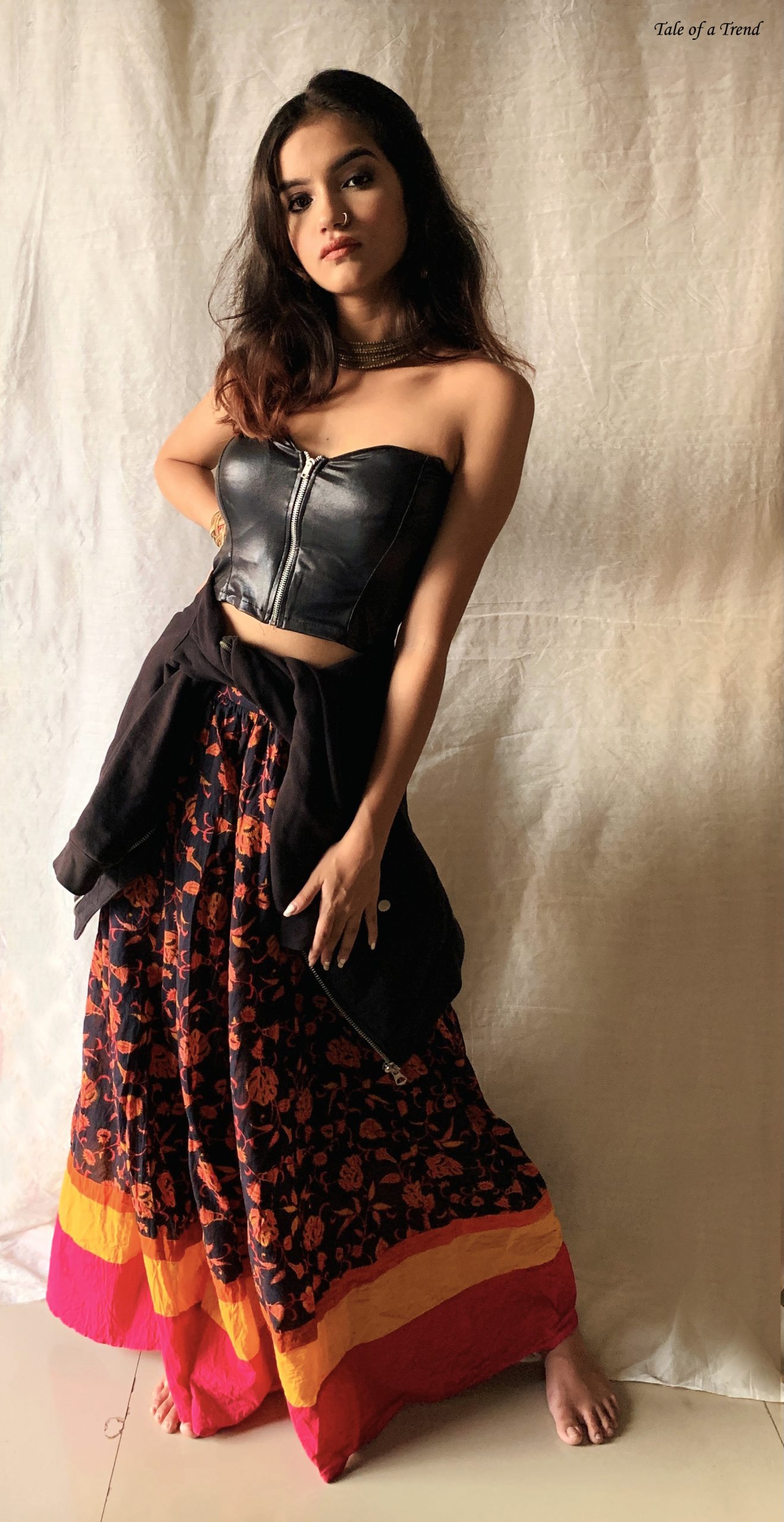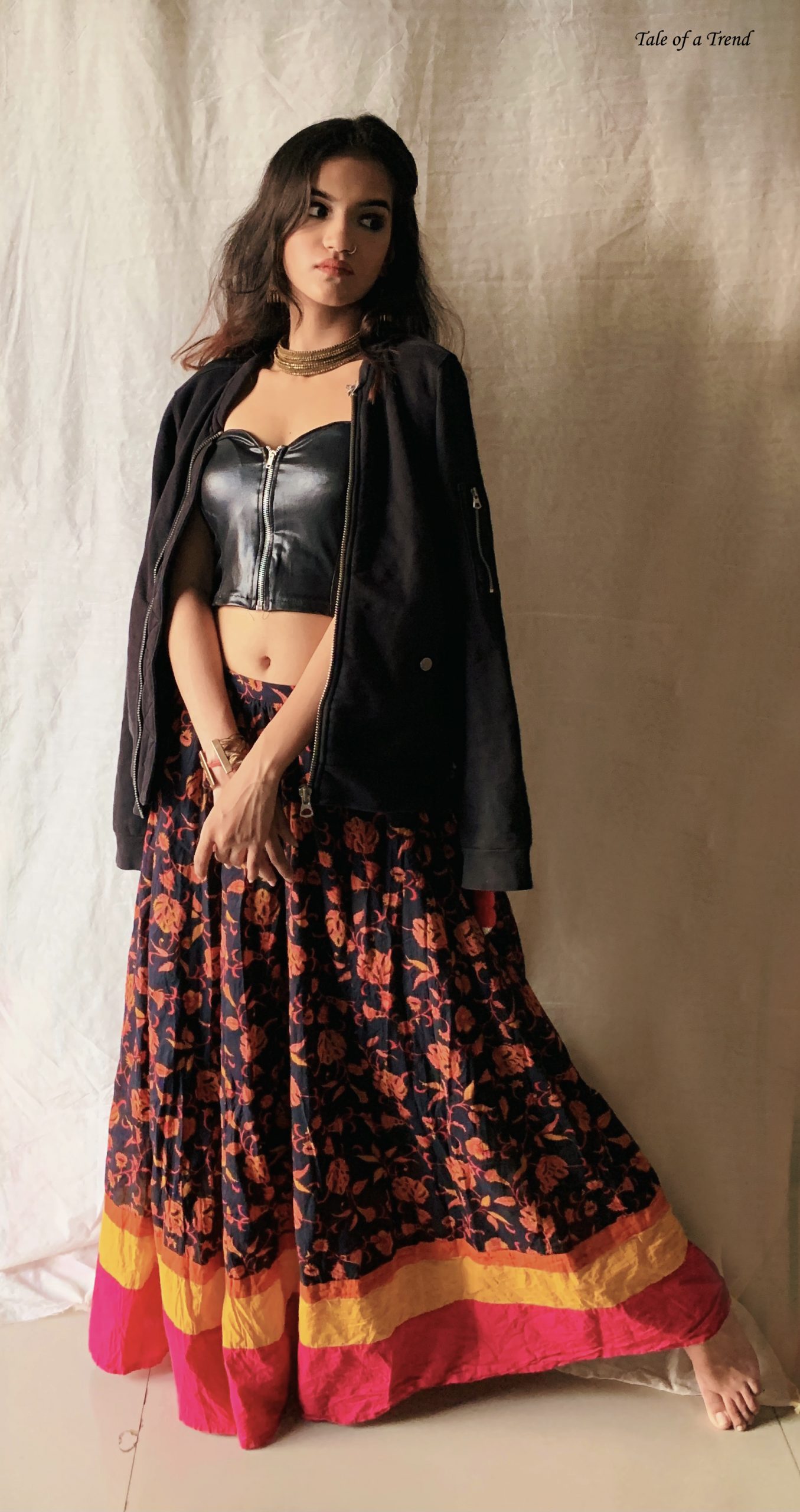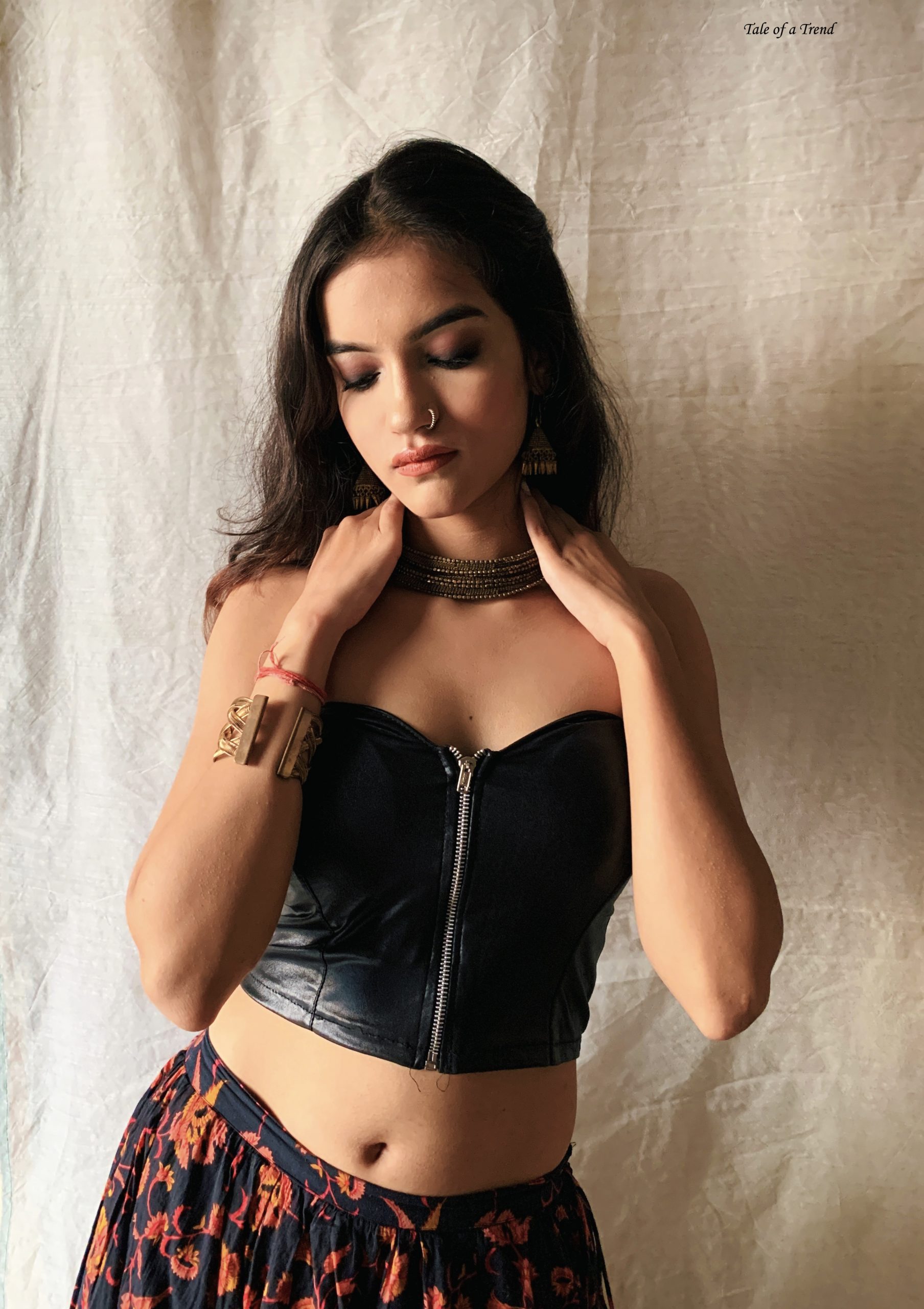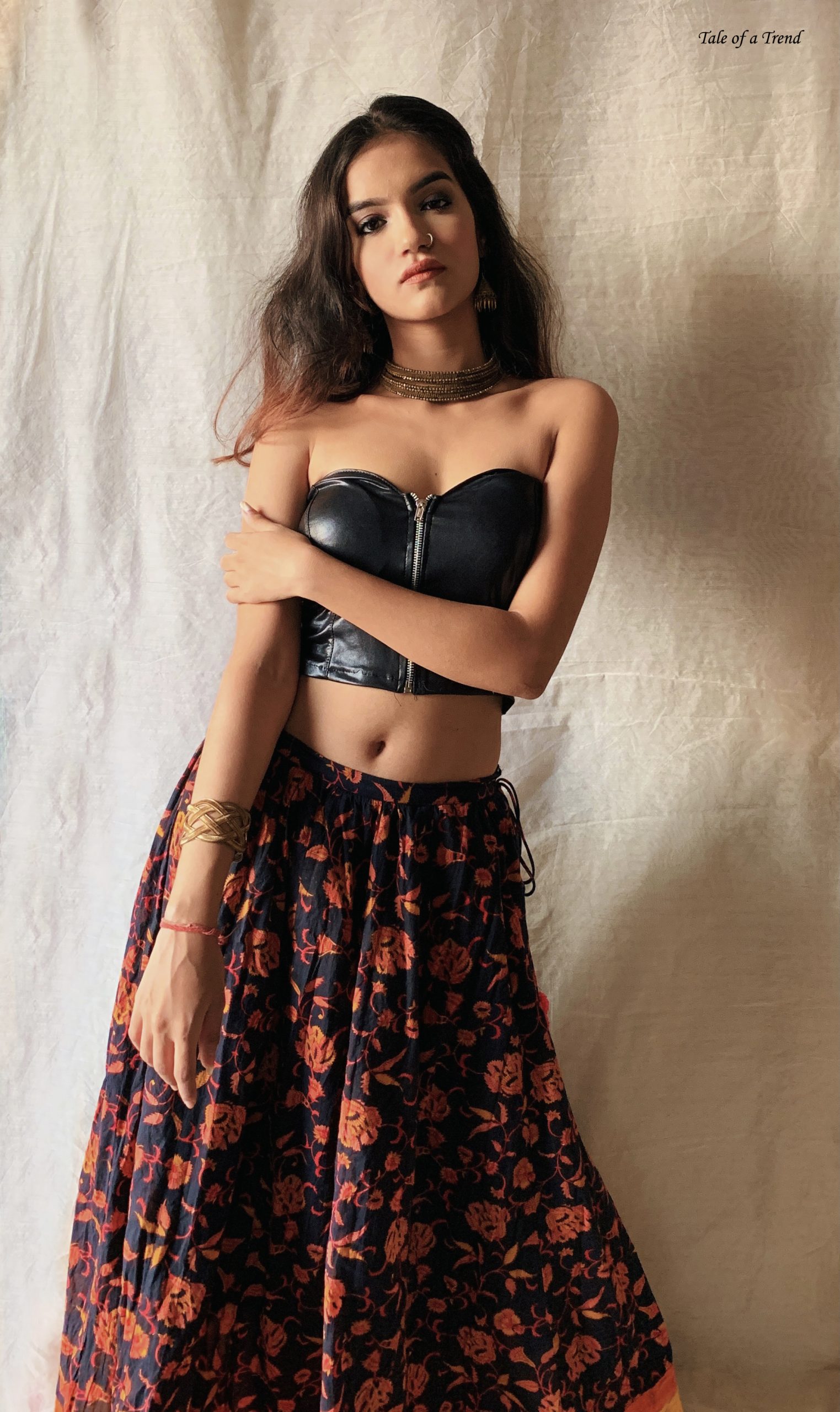 4. The Golden Glow- Call out to the most loved and cherished Haldi ceremony and we hear another reason to bring out the yellow staples from our closets after all doesn't this colour brightens up the glow on our faces, so just like our model notch up your style game by pairing a plain white bustier with the yellow harem pants and a long shrug over it to save you from those breezy afternoons! You can also carry a shawl for your rescue and slay like our gorgeous girl.
Model- Yashika Jatav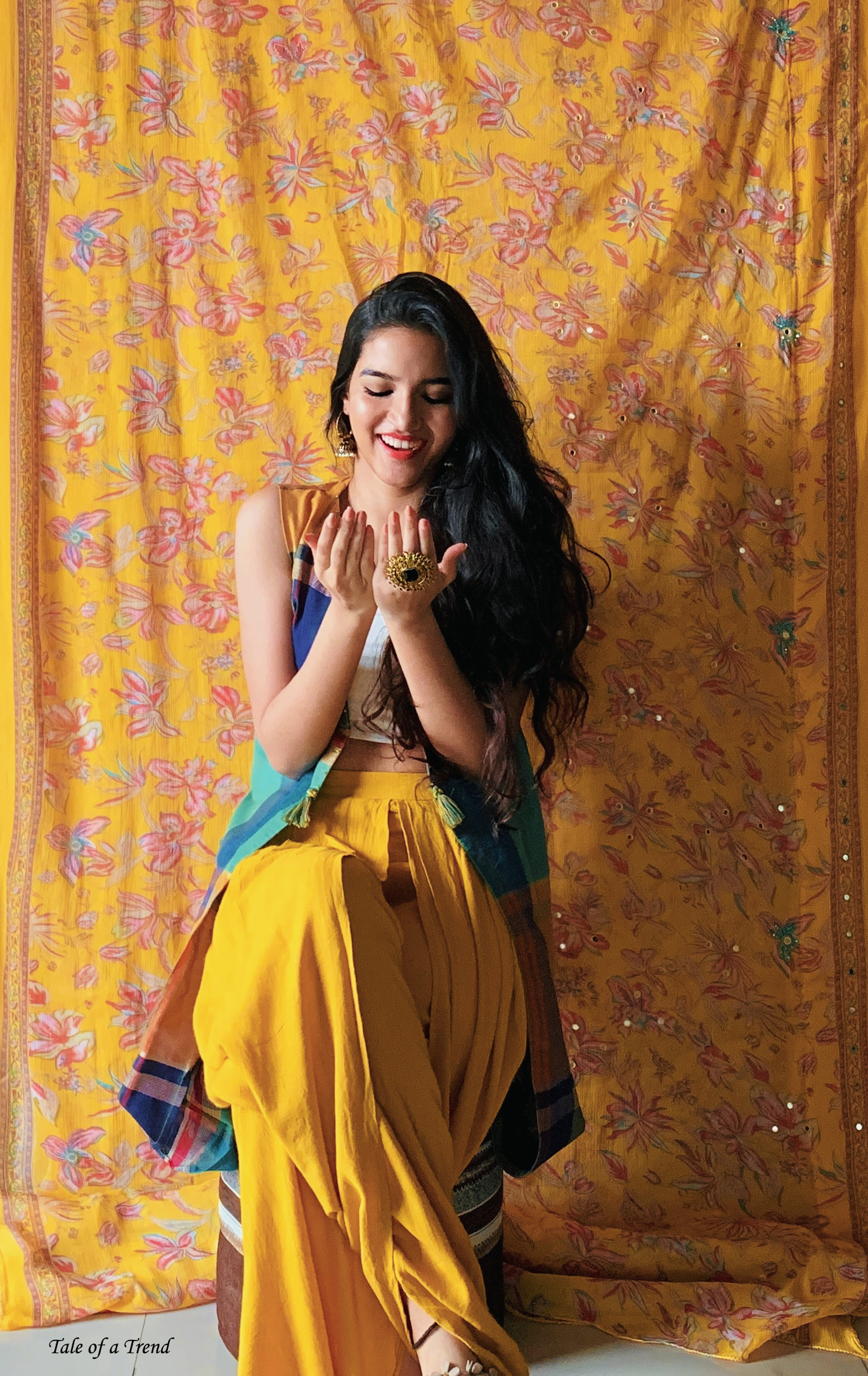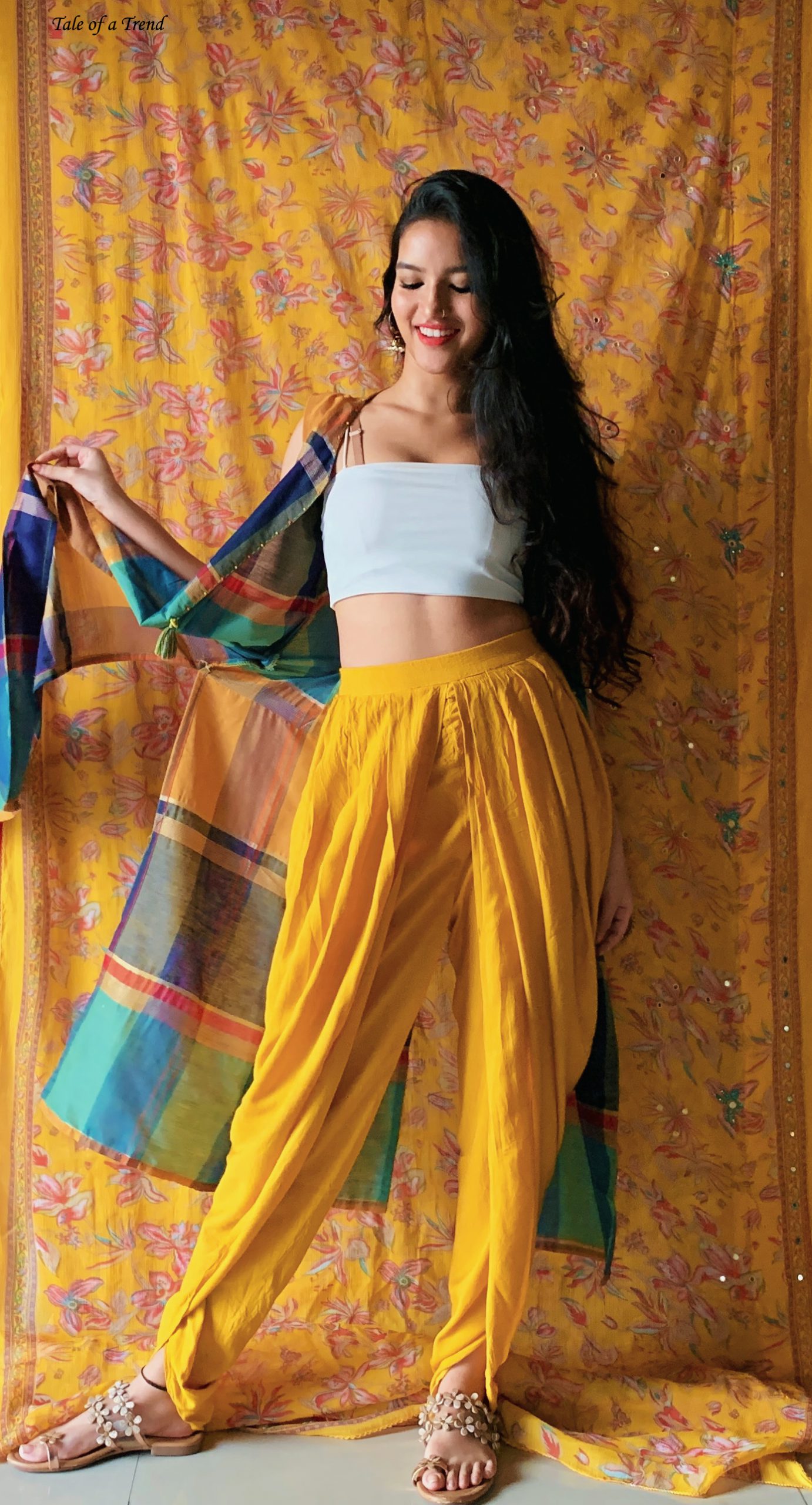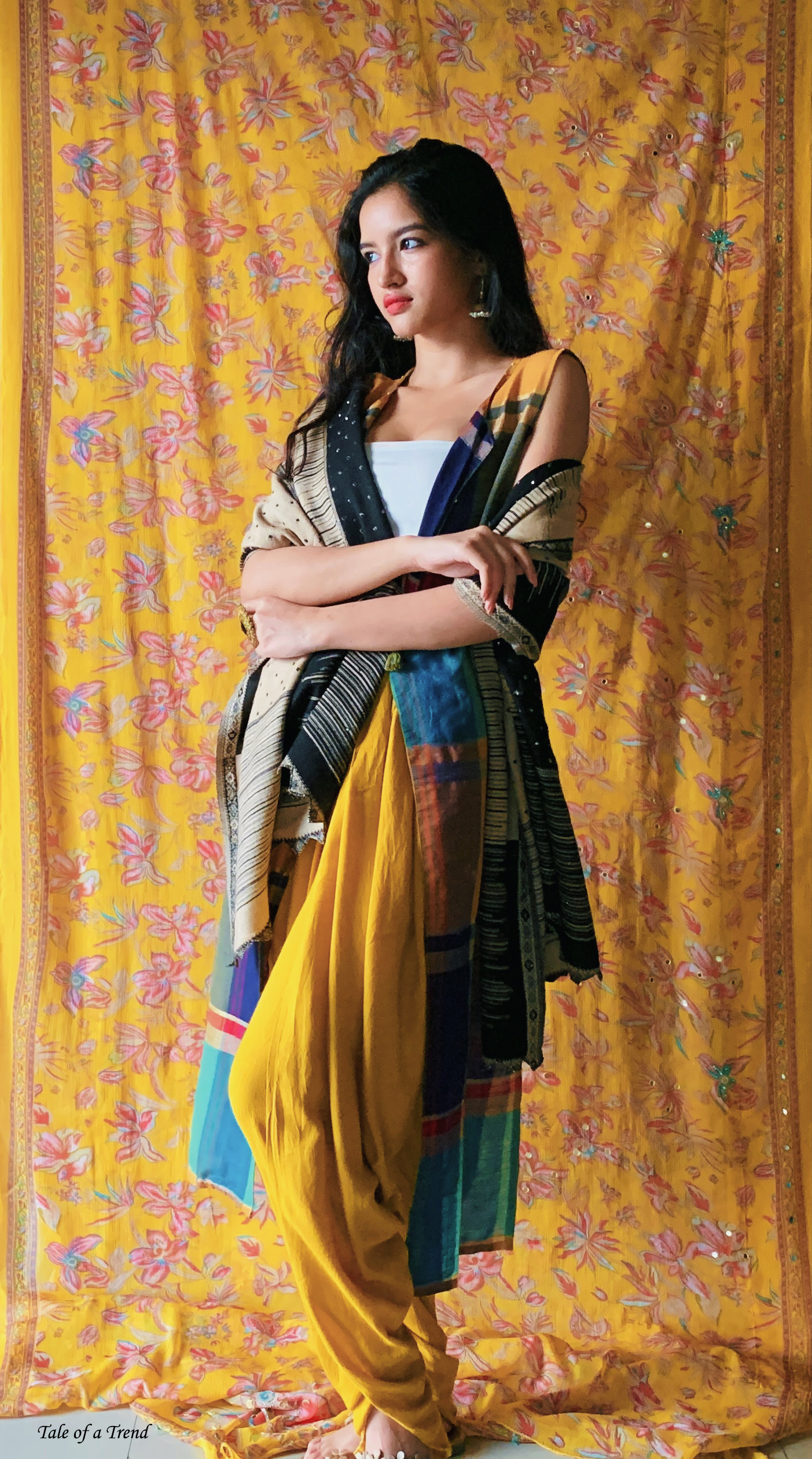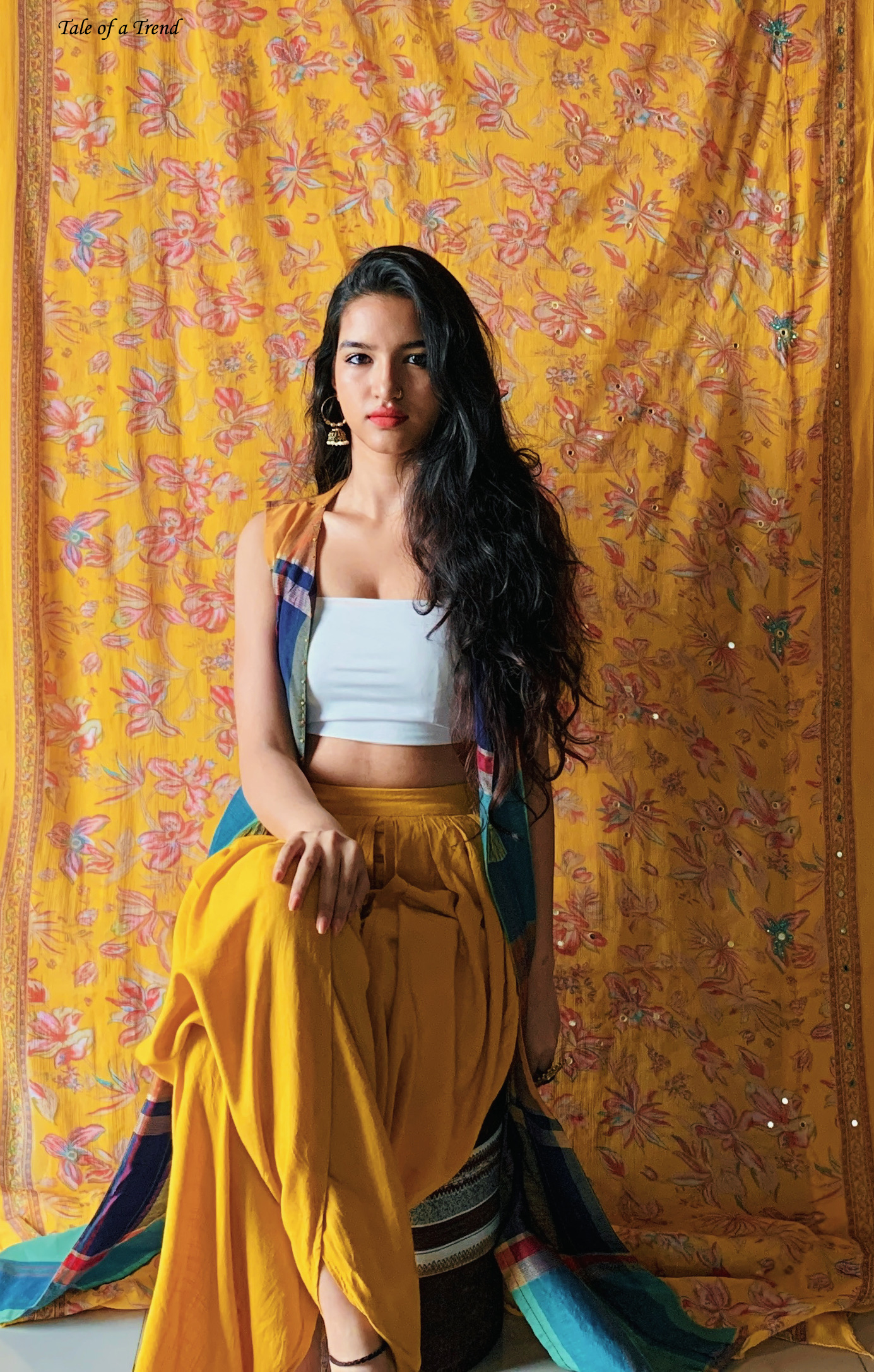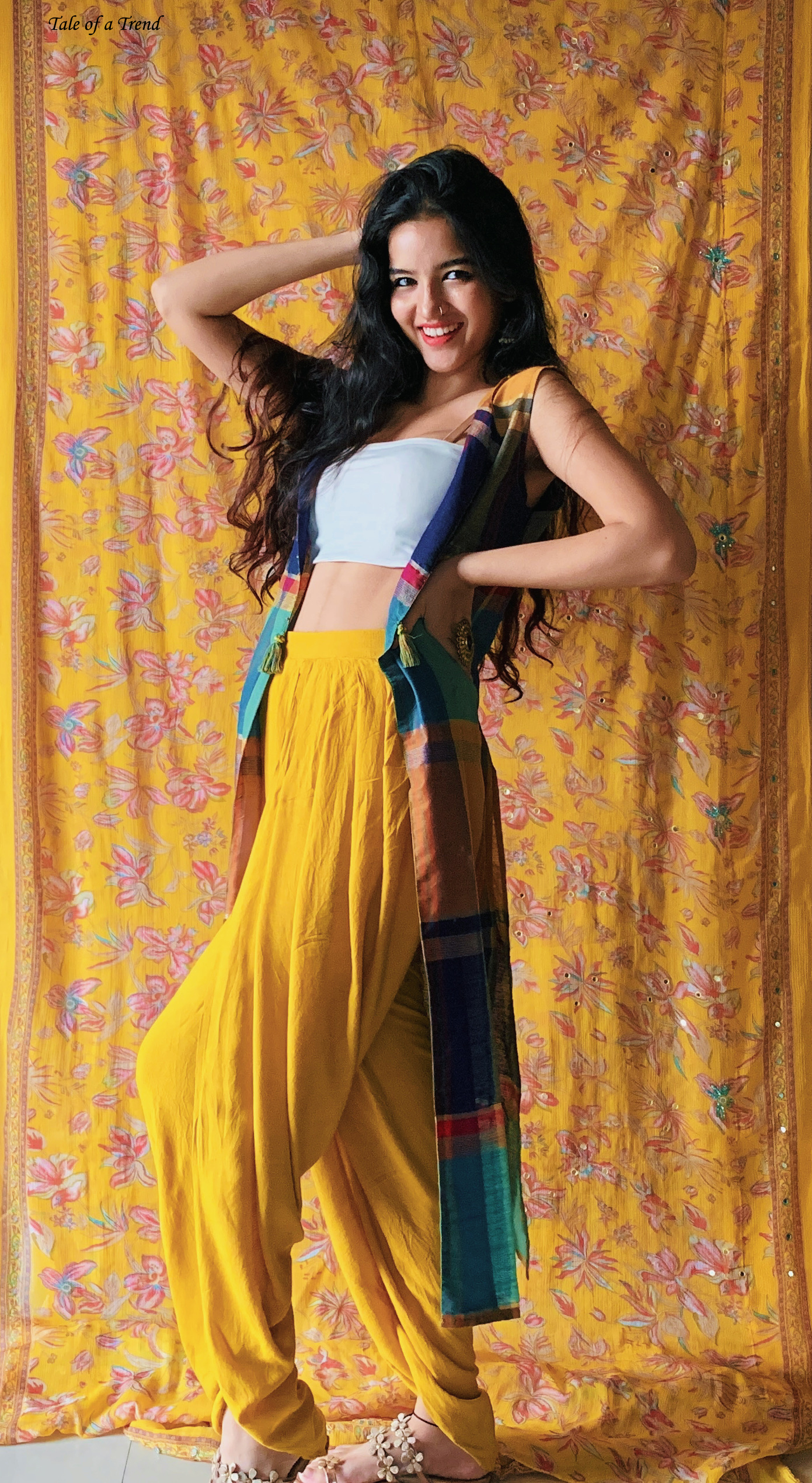 5. The Wedding Affairs- Tons of work is inevitable with a wedding in the house, so for our hardworking ladies with their last-minute get up and get ready schedule we have got just the effortless styling look up our sleeves, put on a bralette top paired up with a classic Ghaghra and get going with your comfy Denim jacket and some accessories to complete your look.
Model- Riddhima Malhotra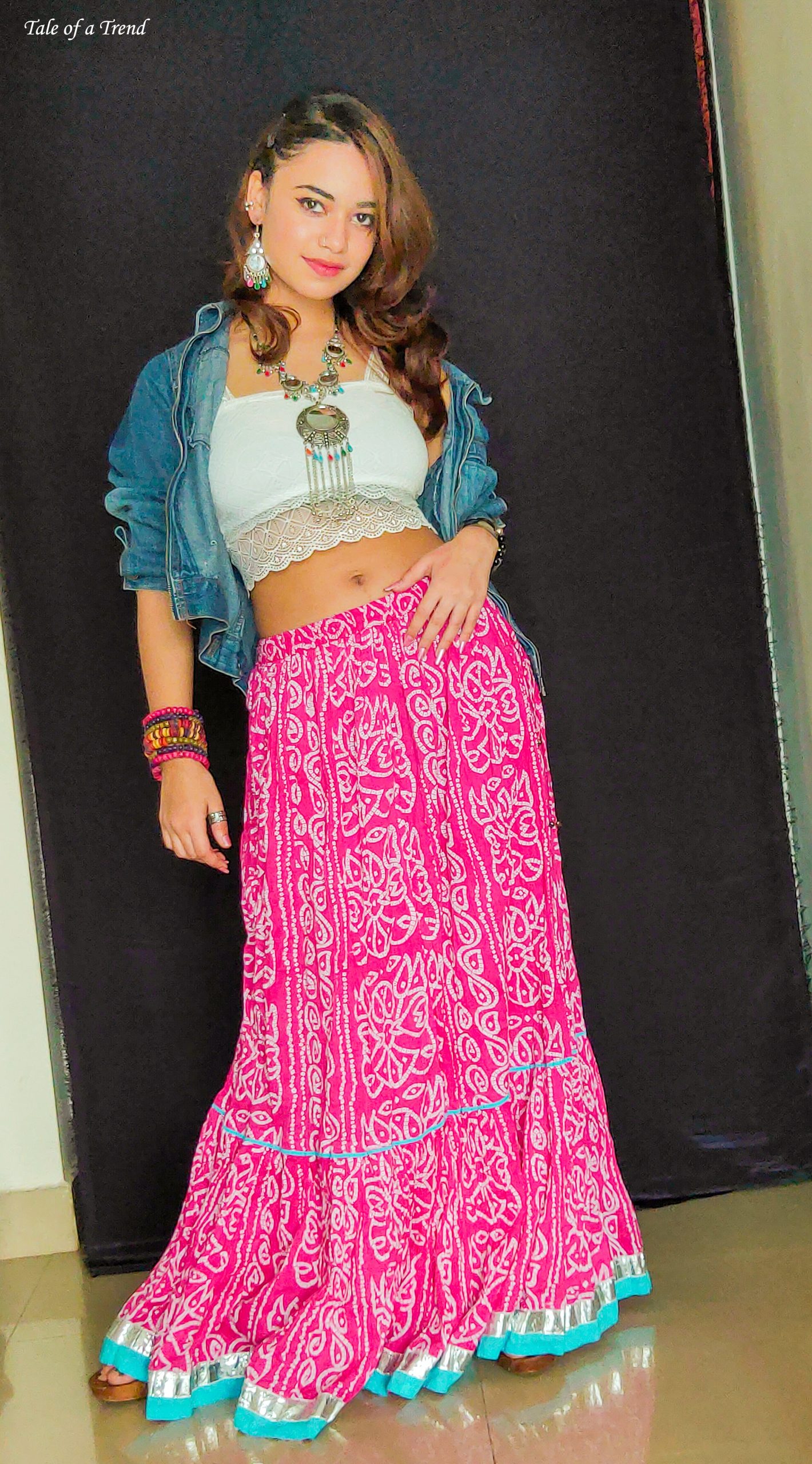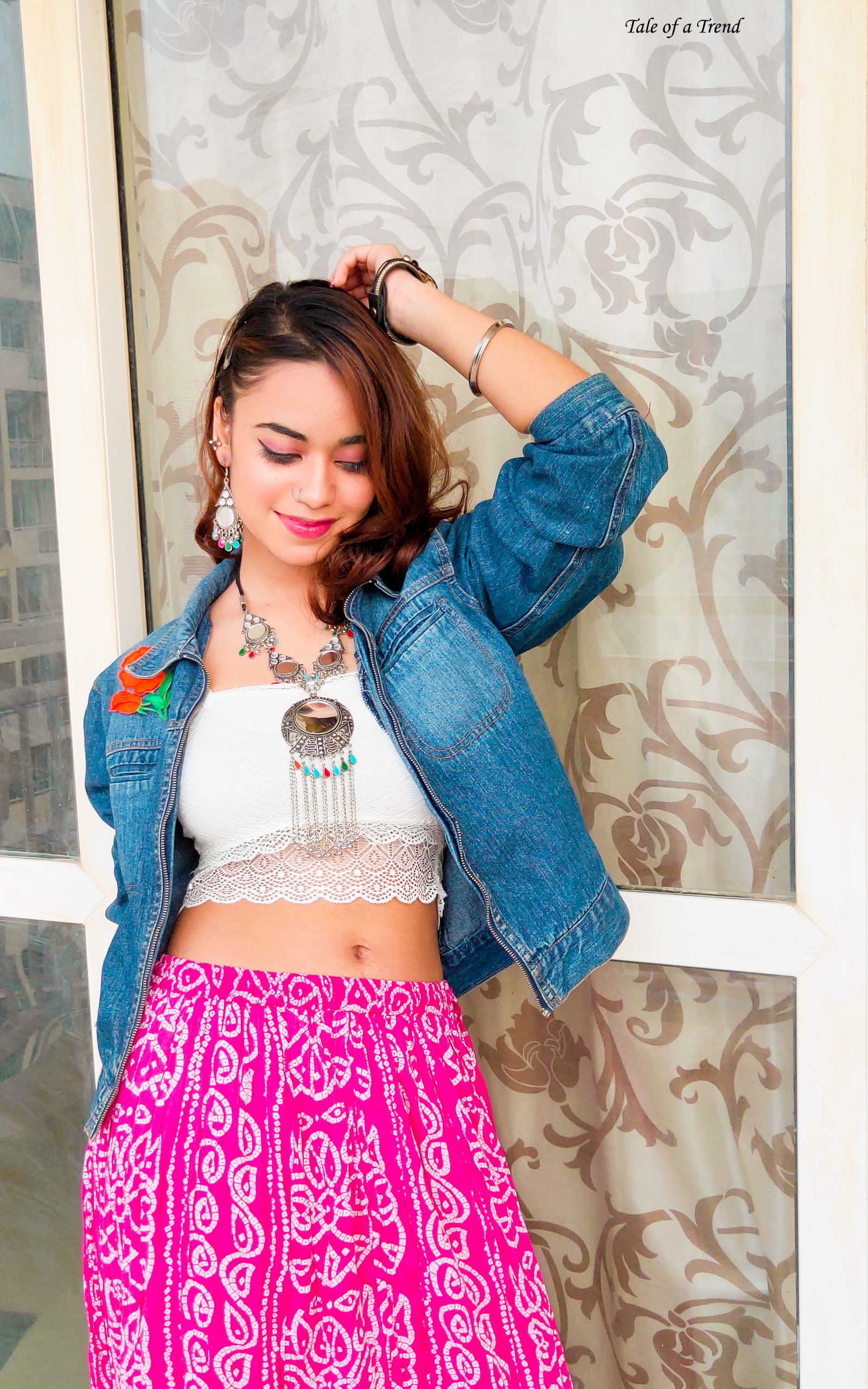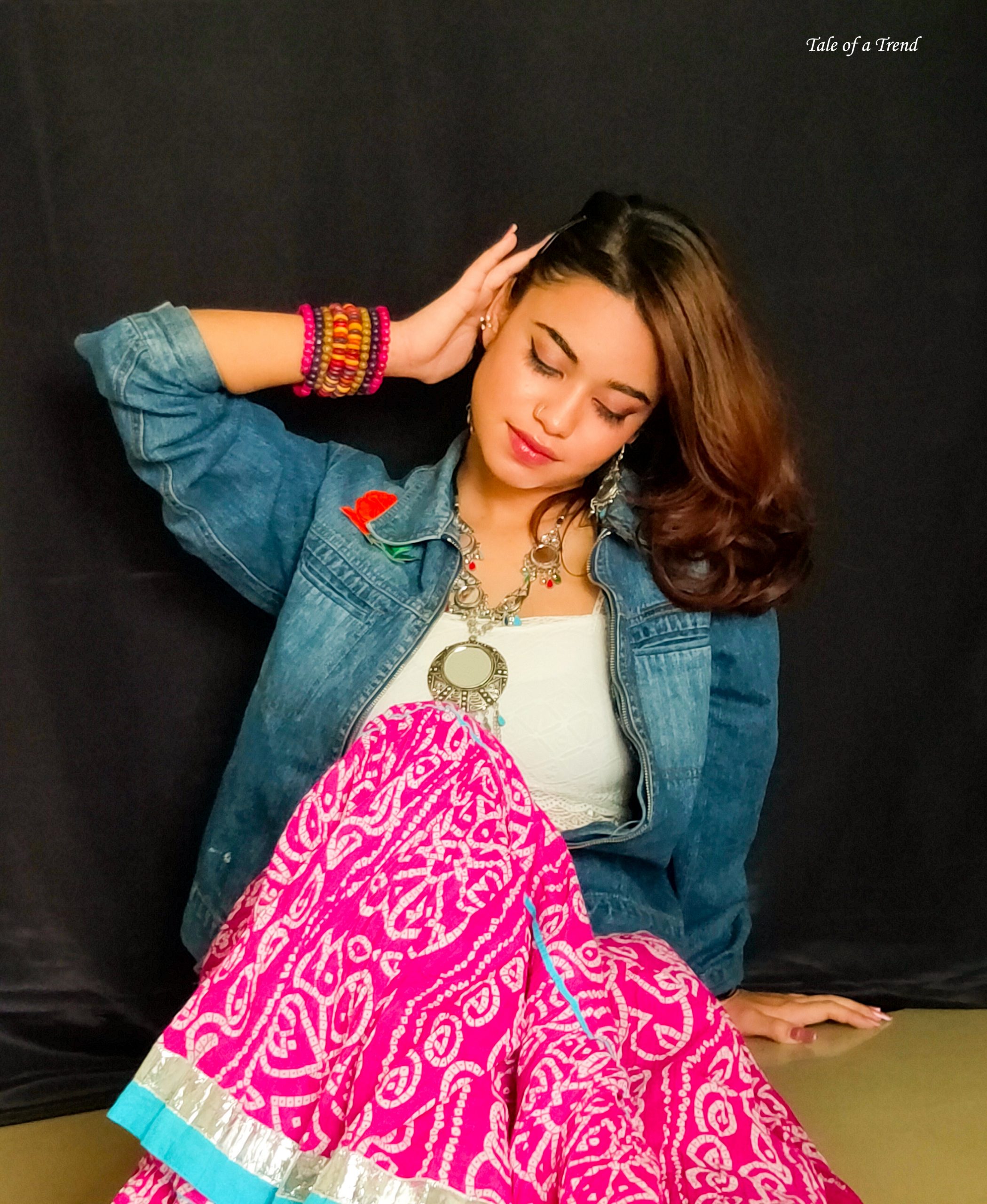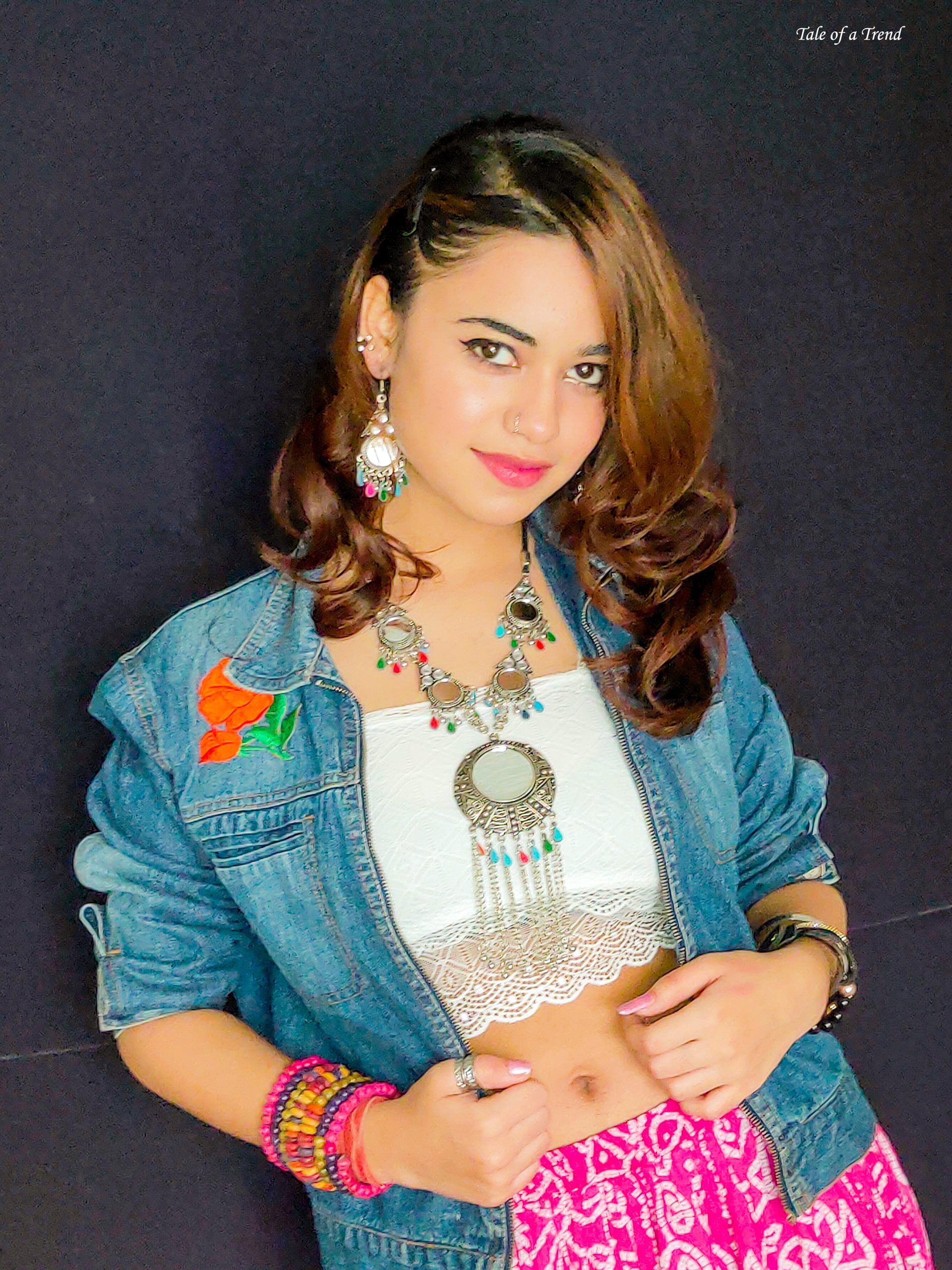 So, my lovely ladies, we would love to hear more of your fashion syappas so that we can style up a solution for all of them. Scroll down and write your syappas in the comments section of the blog! That's all for this post, see you soon!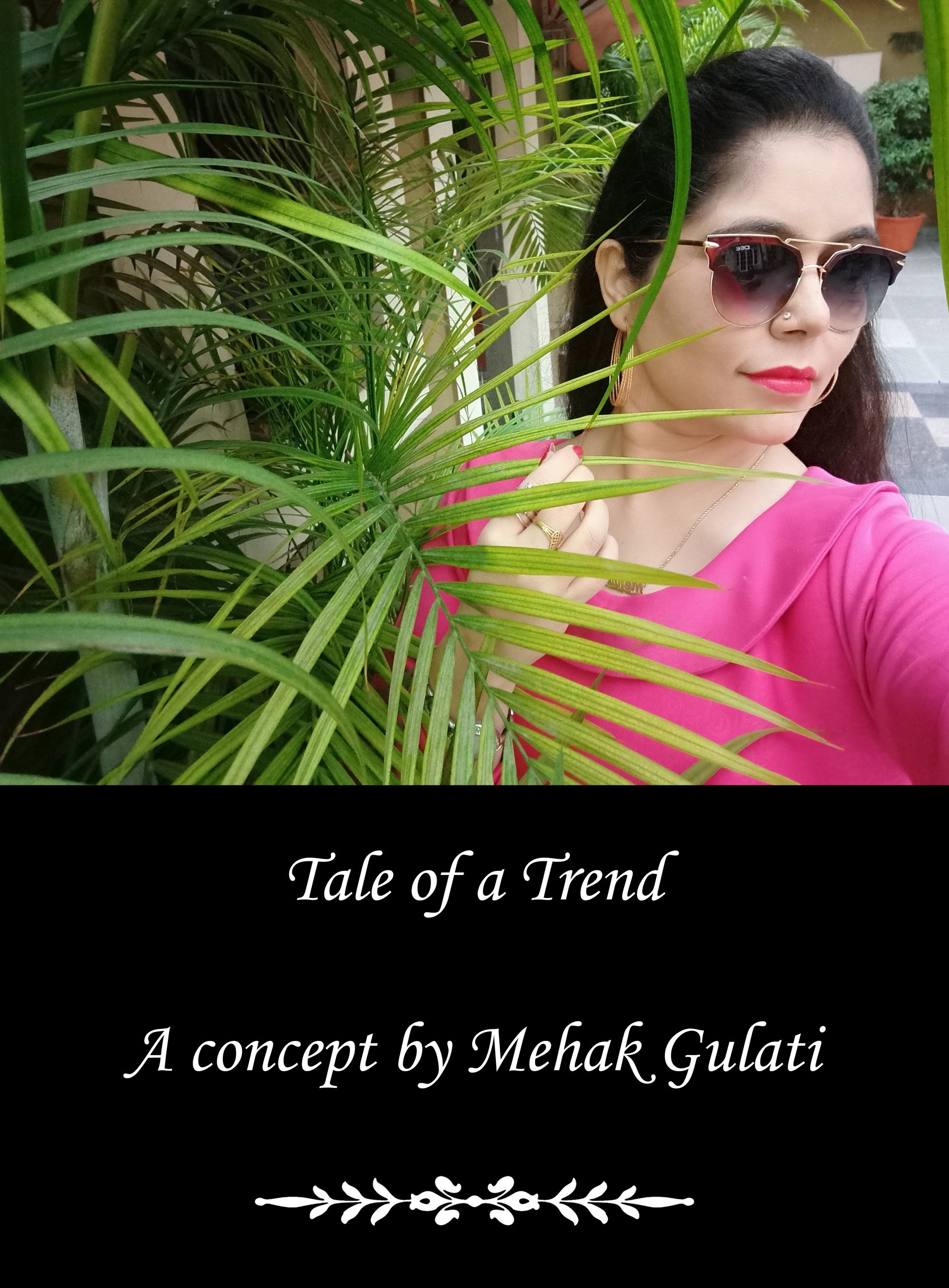 The Trendy Team
Concept and Styling: Mehak Gulati
Co-stylist and Co-author:  Ishita Dotania
Models:  Yashika Jatav, Riddhima Malhotra and Nyasa Jatav
Photography: Shoot from home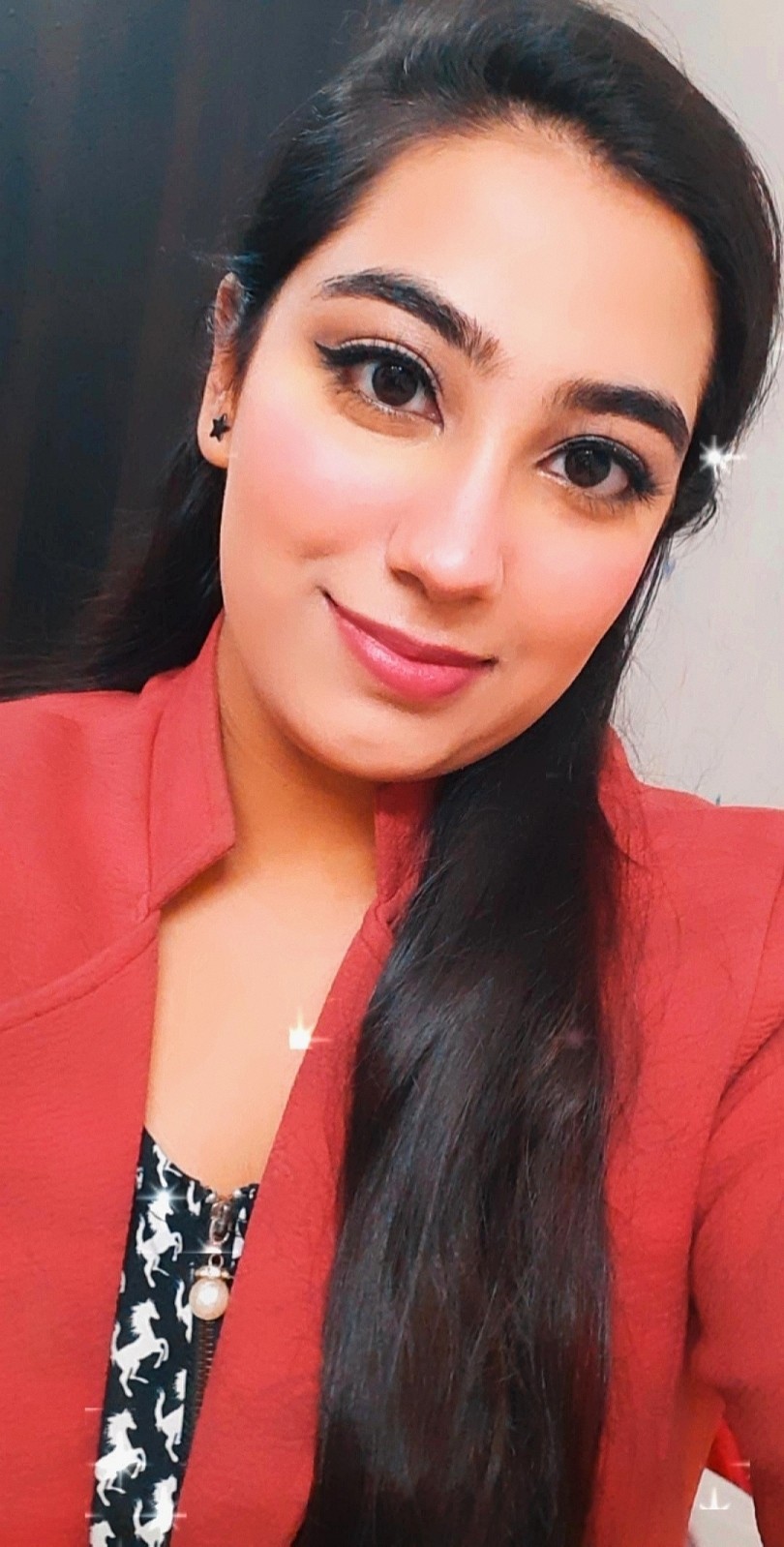 Ishita Dotania