Keep it simple, or keep it stylish, let's take over the control,
Fashion shall come within you that reflects your soul.
Be you, be what you are, with no intention of attention,
Be happy, be cheerful, give your confidence another dimension.
Let's carry ourselves with all the passion,
After all, it's all about Fashion.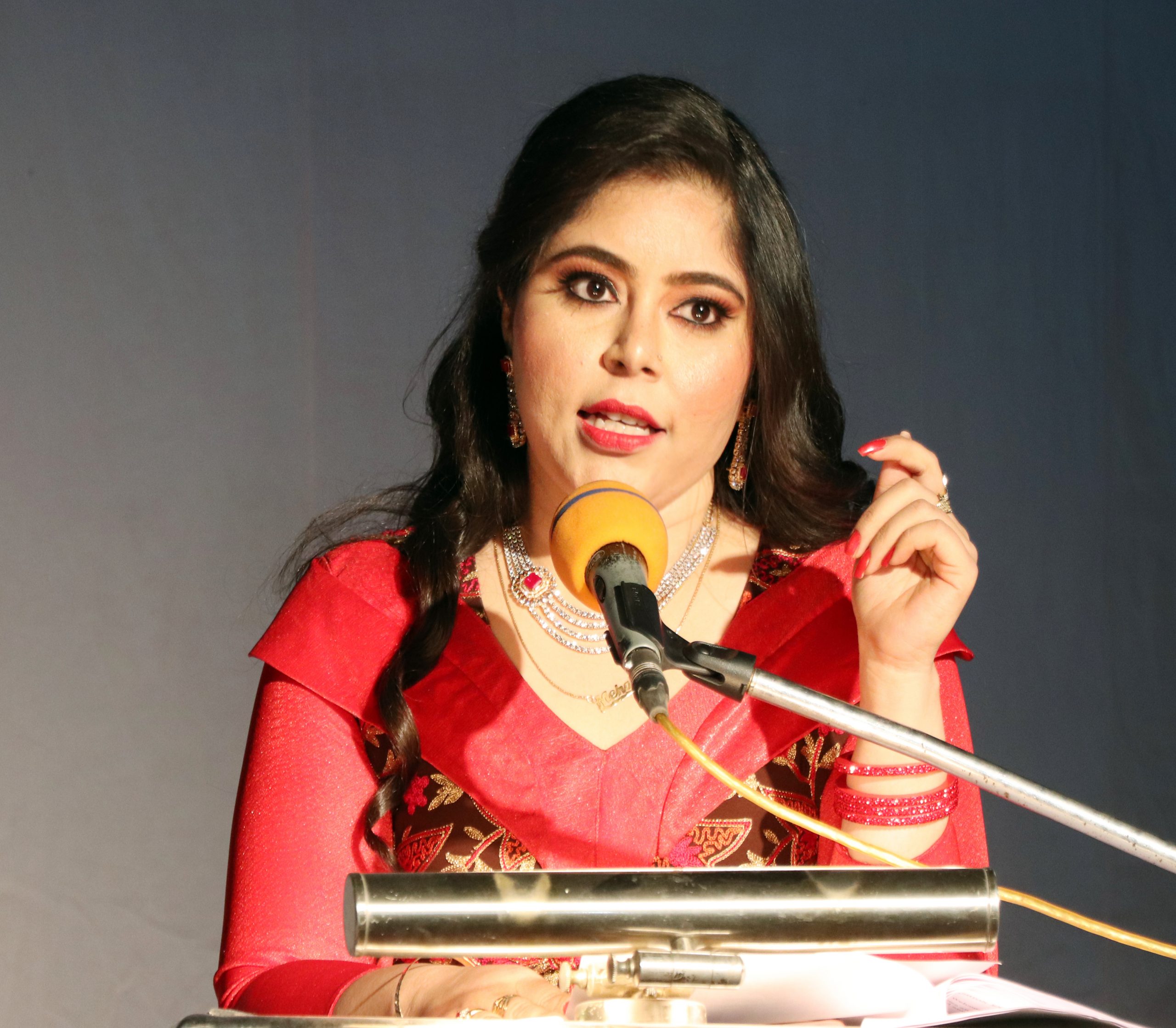 Hi everyone! I'm Mehak Gulati, Costume designer and, a Fashion Blogger. I'm here to spin a trendy yarn with a spectacular display of traditional and contemporary styles of apparel and accessories. I wish to spread smiles and gaiety via Tale of a Trend by celebrating fashion, art, culture and style.
Today each one of us is wandering a fashion journey that seems to be a neverending quest. Fashion is not just restricted to 'dressing up myself in the most adorable way', it is about the aesthetic appeal. It is about perception, that is, how you see everything around you in the most innovative and creative manner.
"In order to be irreplaceable, one must always be different." This quote by the fashion visionary, COCO CHANEL, has always been my mantra to make me reside in the world of FASHION forever. People always follow the trend! But what attracts me the most is 'preferring the other way'. You know, in today's urbanized world, when you look different from the crowd, people notice you. So the fashion and style statements at Tale of a Trend will originate in the street and will hit the runways, thus reversing the fashion movement.
Lastly, I would like to say, to make your fashion journey pleasurable, do check into the style sutras at Tale of a Trend!
MEHAK GULATI
DU Topper, Alumnus- Lady Irwin College, Dissertation from IIT Delhi
Strong fashion and media professional with M.Sc. in Fabric and Apparel Sciences, NET Qualified from Lady Irwin College
Framed Dazzling Fashion Shows at 4th Meri Delhi Utsav, 2009, organized by NNS Media Group
Conducted Three Opulent Fashion Shows at TIMES INTERNATIONAL CHILDREN'S EXHIBITION (ICE 2009), Pragati Maidan, organized by  MADCAPS
Composed a Cultural Fashion Show- 'A walk into the land of brides' at Team Welcome Ceremony at Commonwealth Games 2010
Systematized a Fashion Show as a SUPPORTING PARTNER with FASHIONISTA at TDI MALL, Rajouri Garden on 14th February 2011.
Mentored designs for WORLD OF WEARABLE ARTS Designer Awards Competition 2014, New Zealand & Miami Fashion Week 2014, Florida, U.S.
Show Director for DOON FASHION EXTRAVAGANZA

(Serenity to Glitter and Glam) in December 2008
(Realways to Runways) in November 2009
(Elegance of Fusion) in December 2010
(Passion Play) in December 2011
(Hues of Fashion) in February 2014
(Dive in Design) in February 2015
(Sail in Style) in February 2016
(Trendy Tales) in February 2017
(The Red Carpet) in February 2018
(Vintage in vogue) in February 2019
(The Runway Rage) in February 2020

Costume designer for Bollywood Film 'Mandakini'-(under post-production); Designed for Bhajan Maestro, Anup Jalota, Actor Deepraj Rana
Costume Designer for a short film 'Silent Steps' and Hindi-Bhojpuri film 'Dekh Ke'
Authored and Edited Fashion and Lifestyle Magazine Classy Craze