Through the looking mirror- shoot from home
I'm SHY under my SHEER glam!

So my dear readers,
let me ask you, are you a shy starlet or a bold babe?
Have a look into the mirror!
.
.
Got confused?
Well, then you must be a combination of both!
I'm sure you will agree that there is something appealing and sexy about giving a bold sneak-peak into your body through those flimsy and soft fabrics without even showing the actual shy skin. An amazing opportunity to display and disguise your summer body and curves!
Call it summers or the season of security lockdown! But you can surely take it as an opportunity to look back at your closet to style yourself in super cool see-through dresses.
So, soothe your savage, classy, bougie, and ratchet soul at your home and follow us at Tale of a trend to get more creative with classics like –Sheer!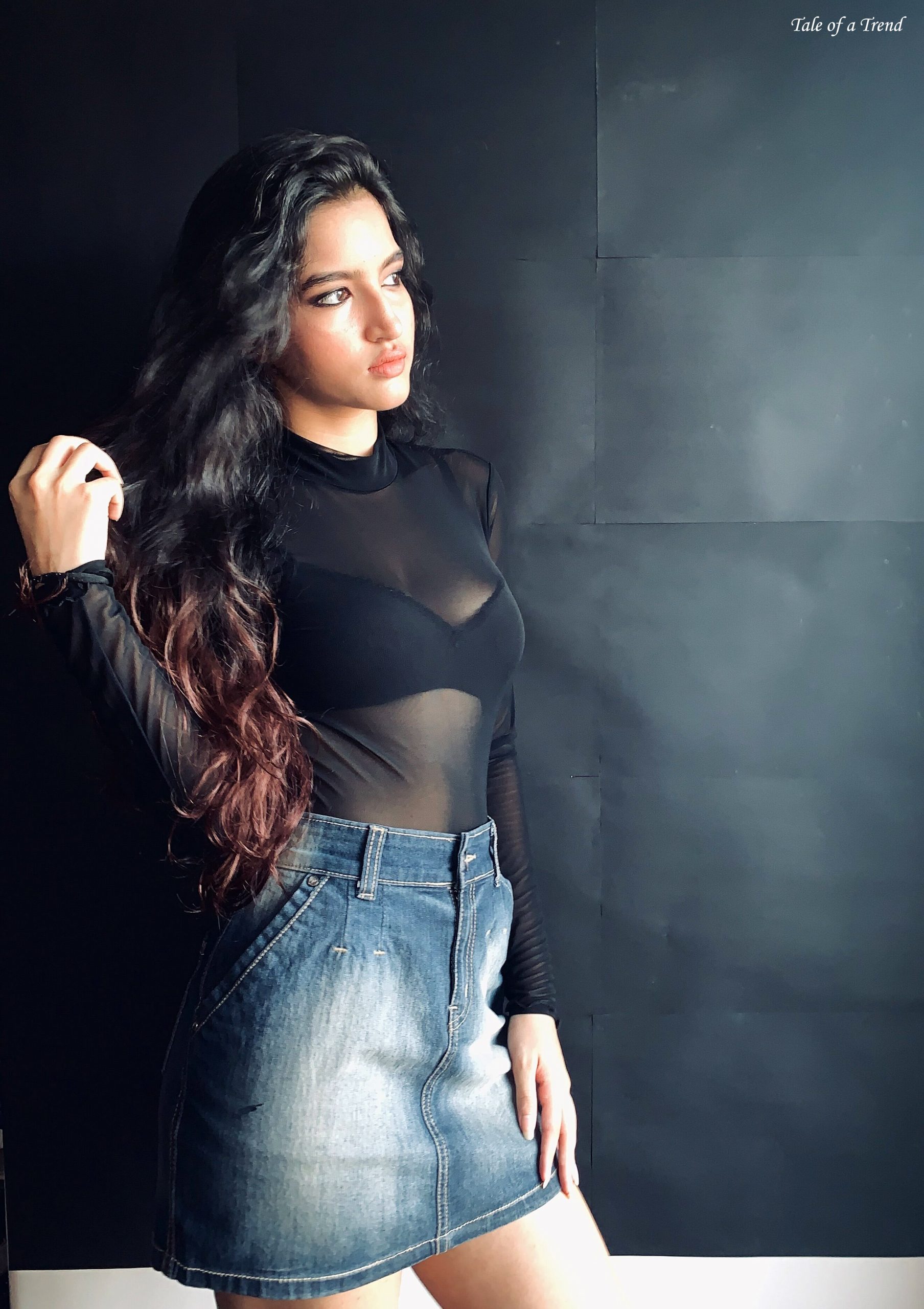 1. Sassy and Sheer– Nothing can match her sheer elegance when she is decked up in her blue-black bold attire! You can also replicate the same sheer style by incorporating black see-through top tucked in a classic blue denim skirt.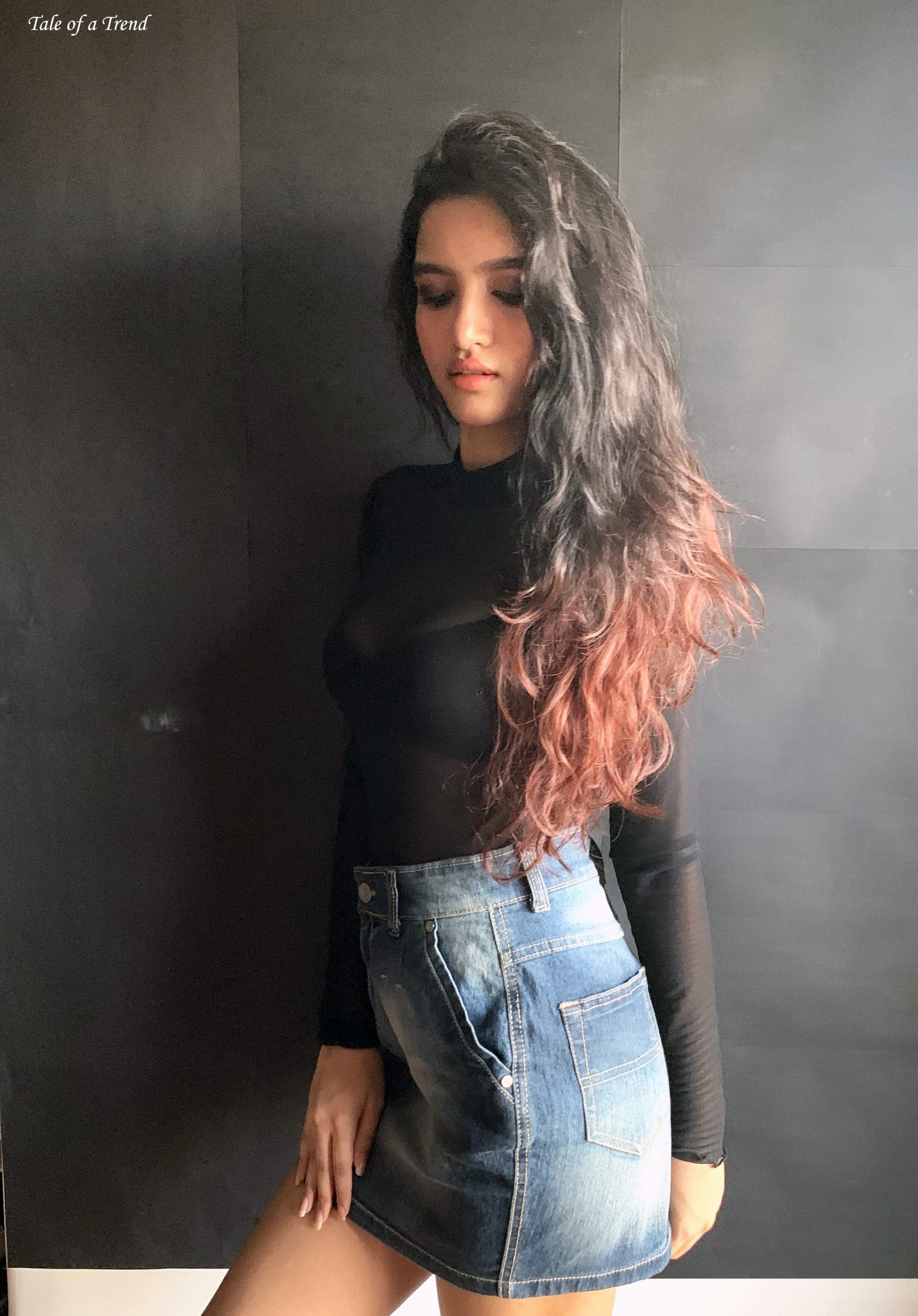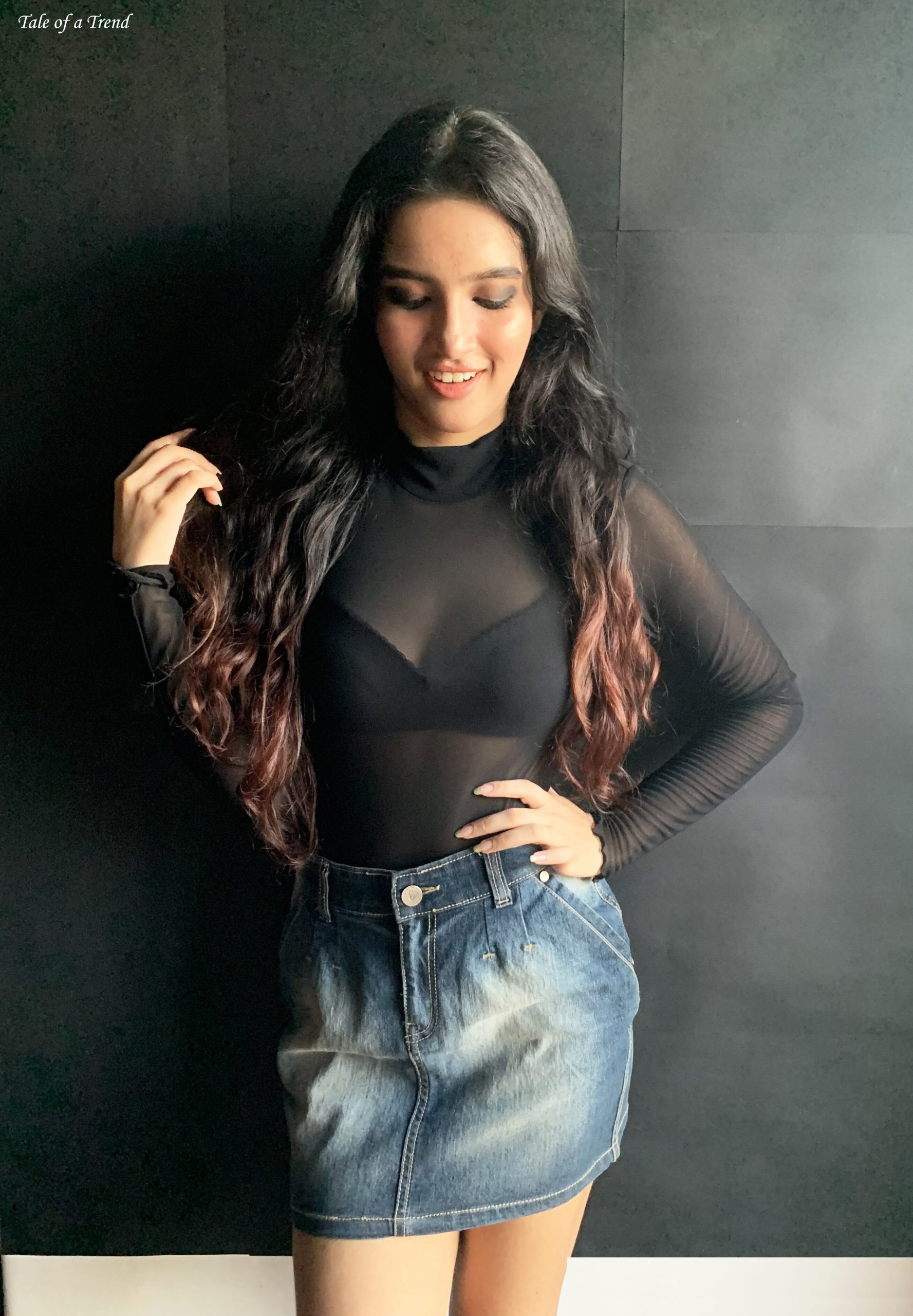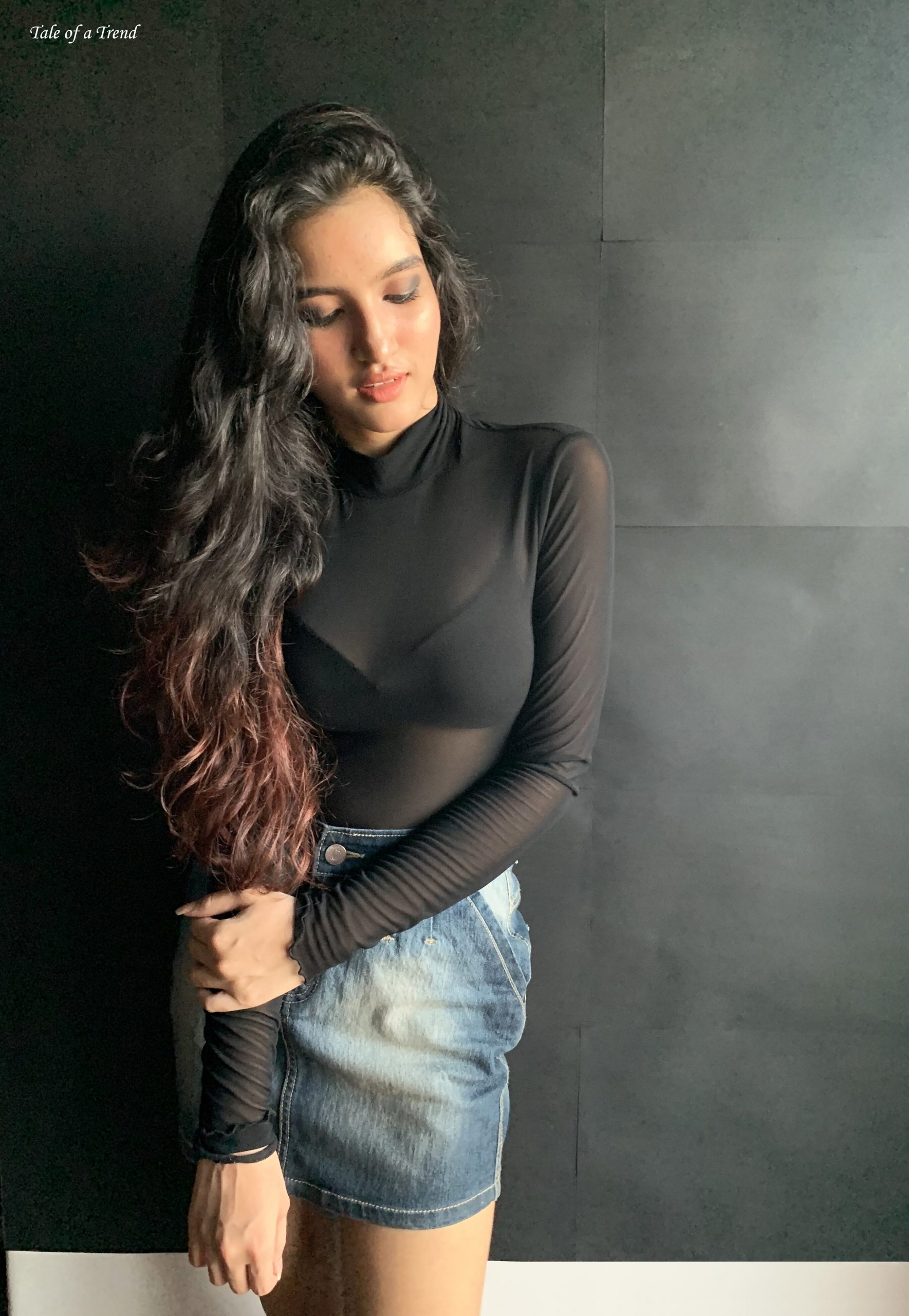 2. Shrug Showcase in spectacular styles– Wear a sheer shrug and let the world come to a halt to admire you!
a. Be simple and sophisticated and wear your shrug over 'black bustier and jeggings'.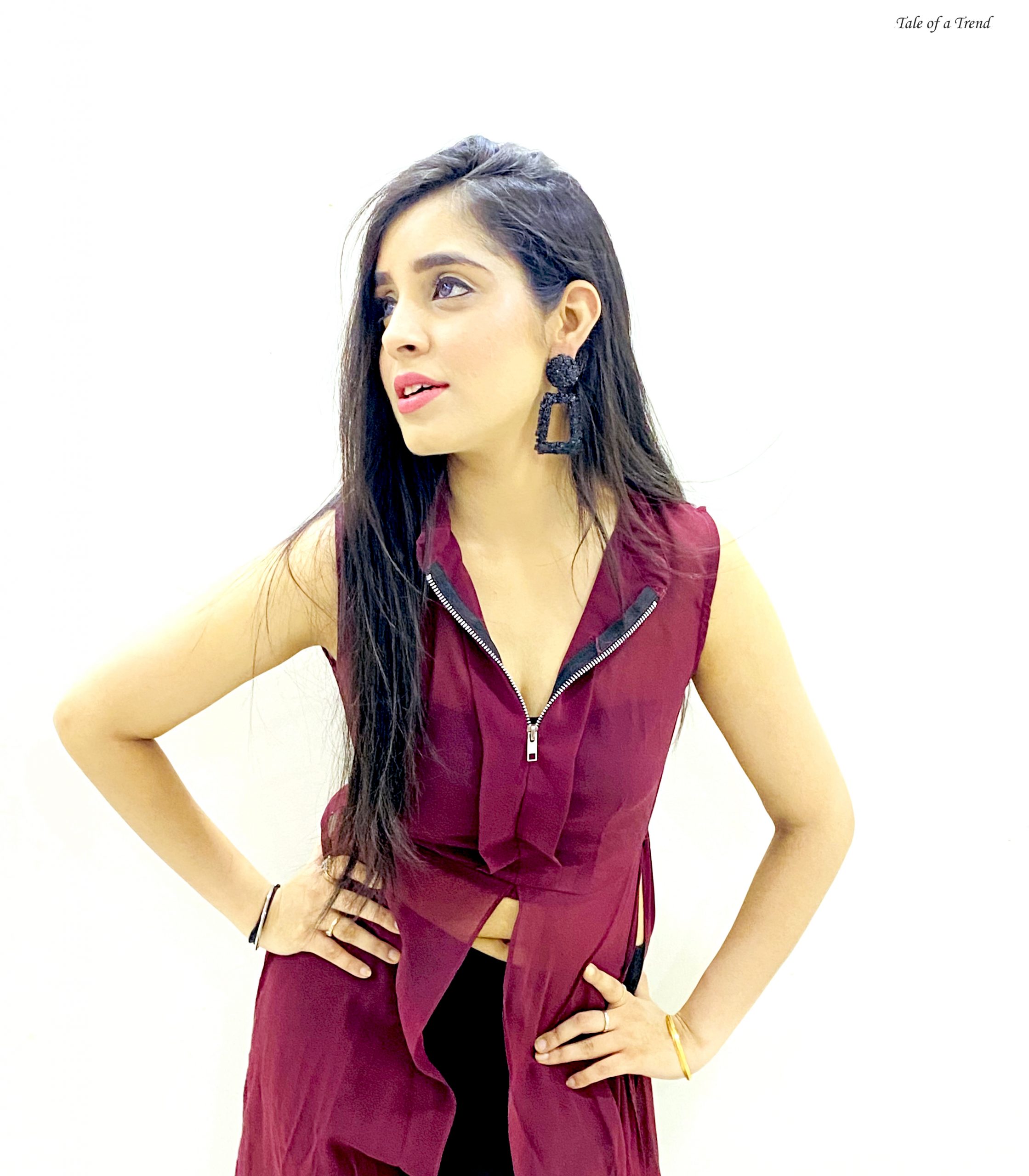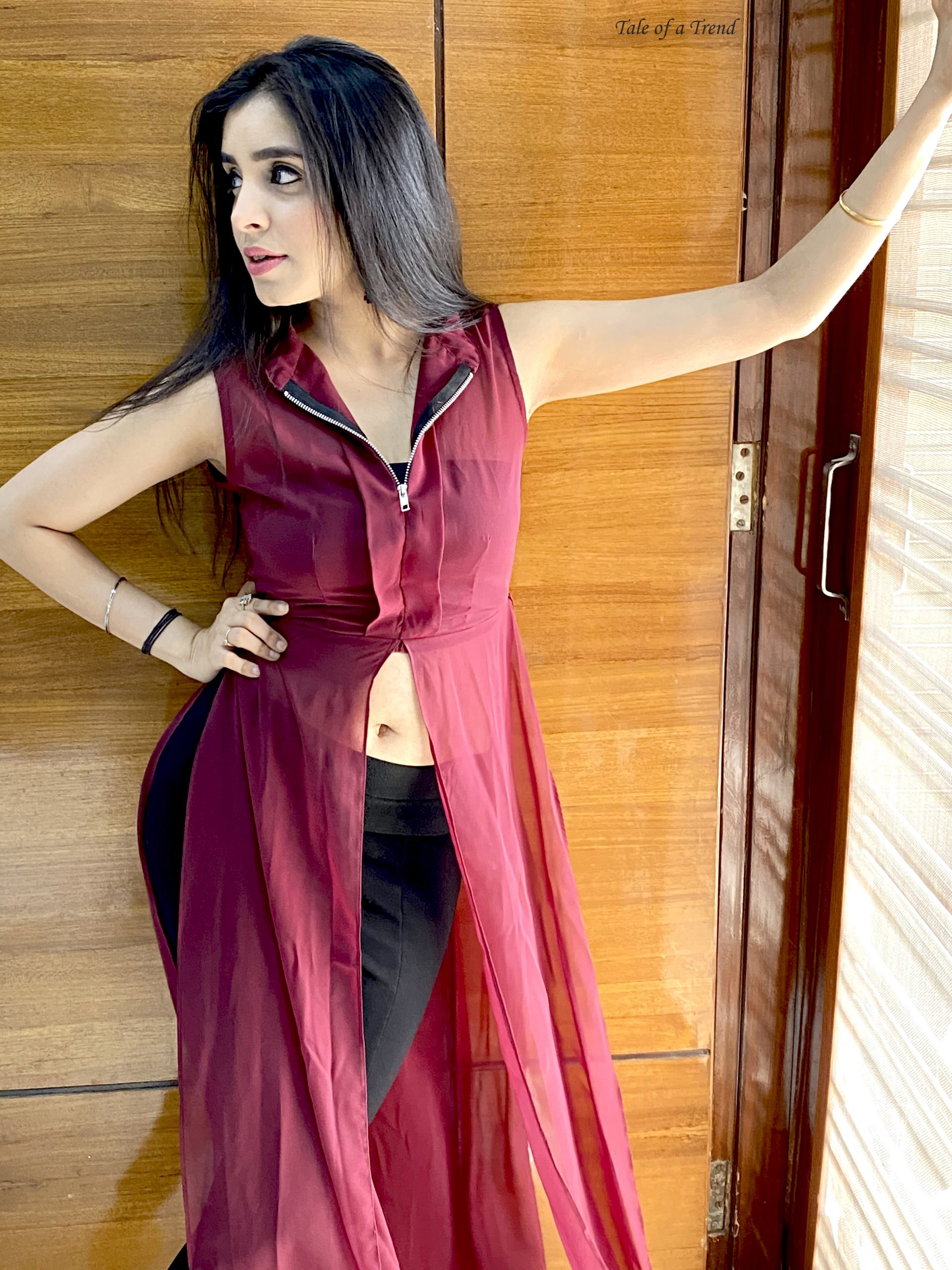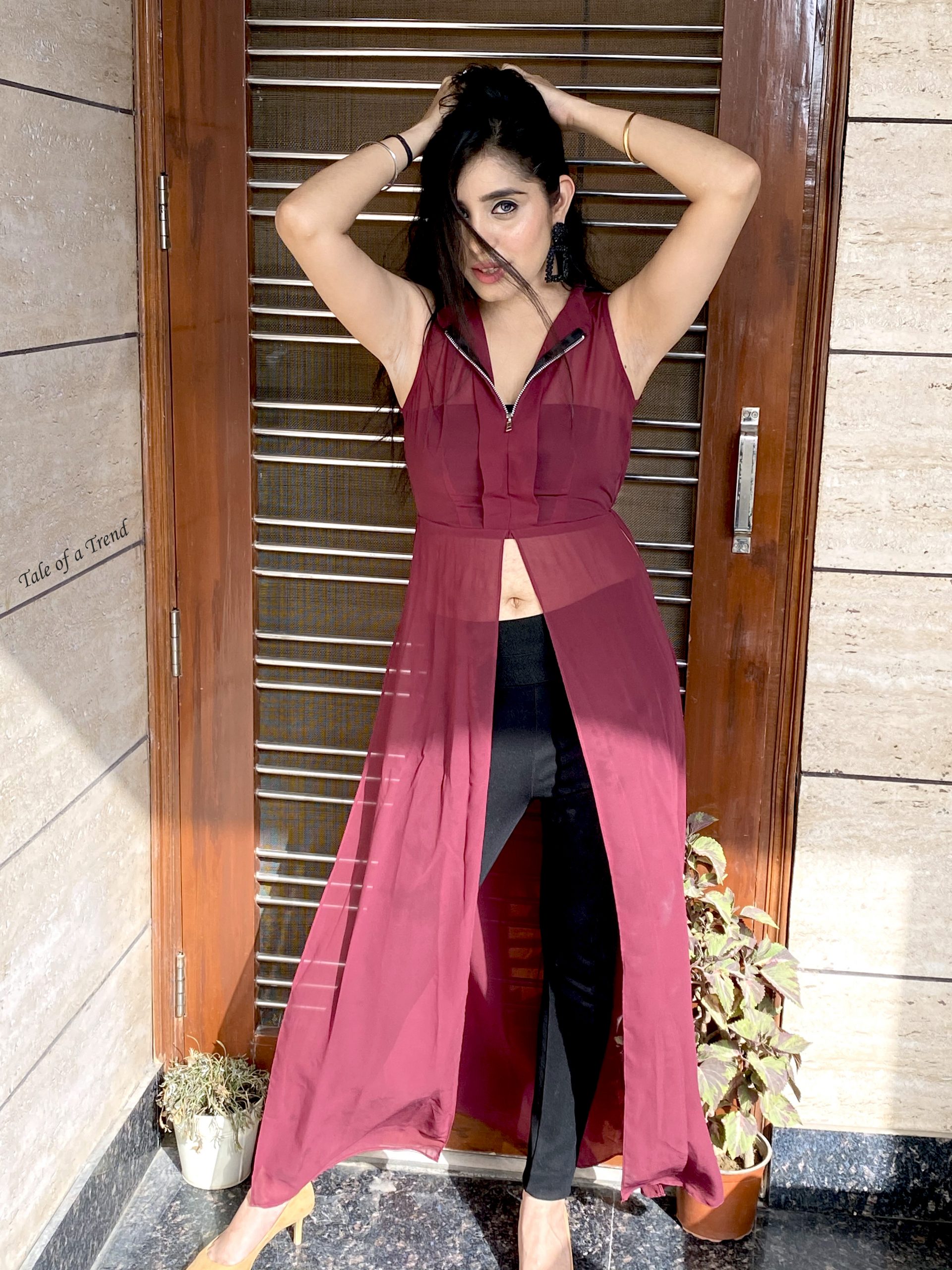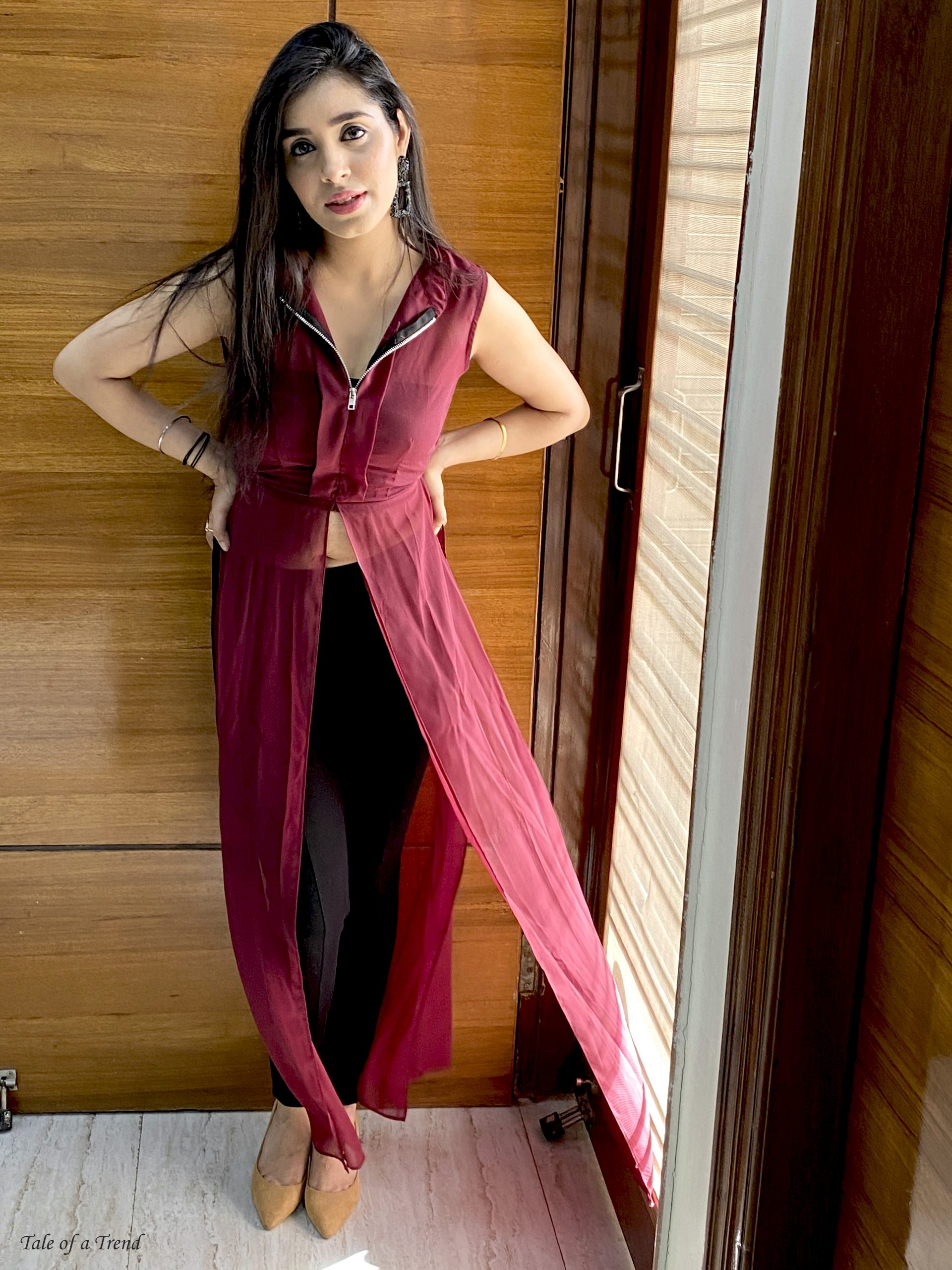 b. Be bold and tuck your shrug underneath your 'short denim skirt'.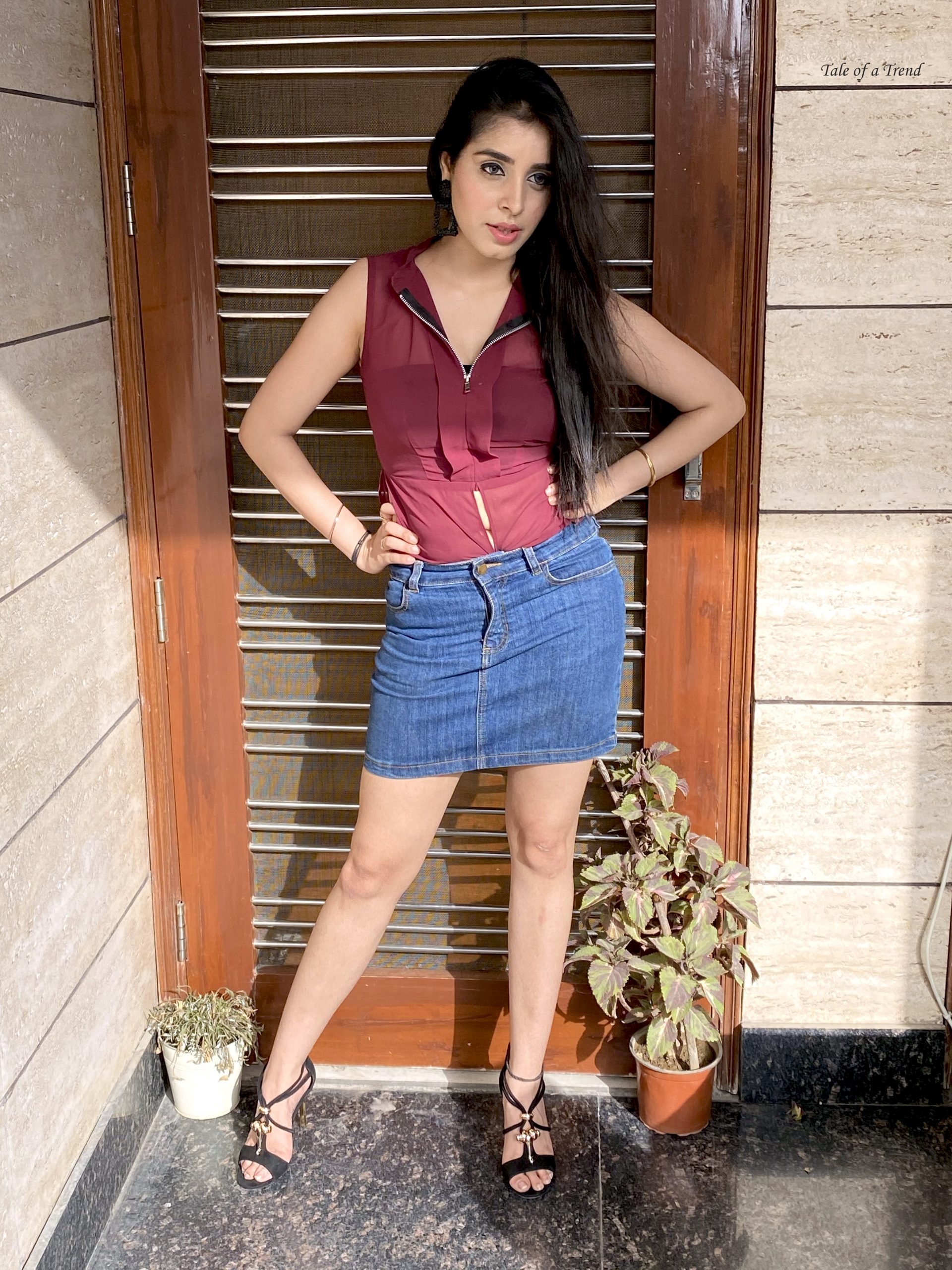 c. Be chic and classy and pair your shrug with a 'leather skirt'.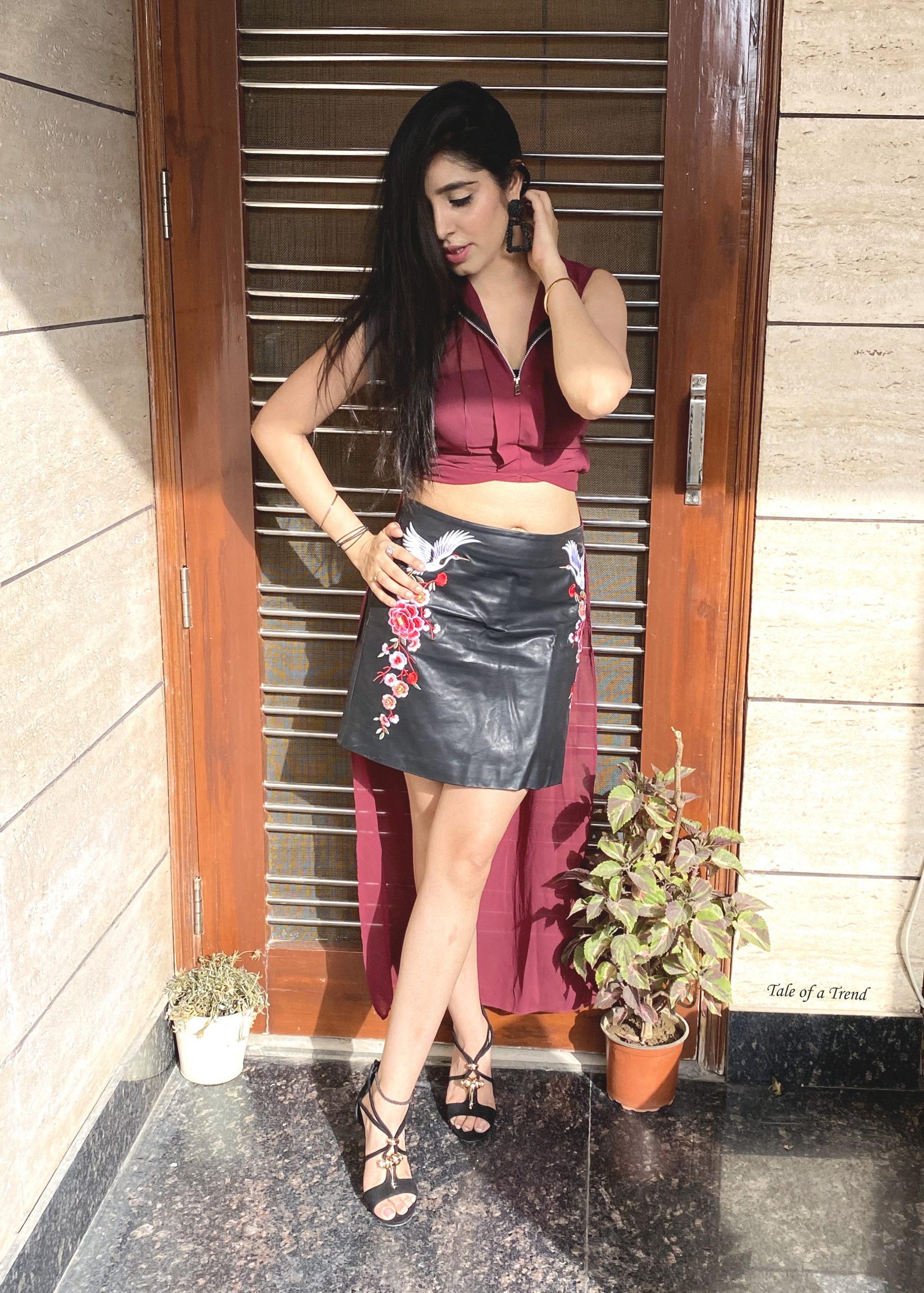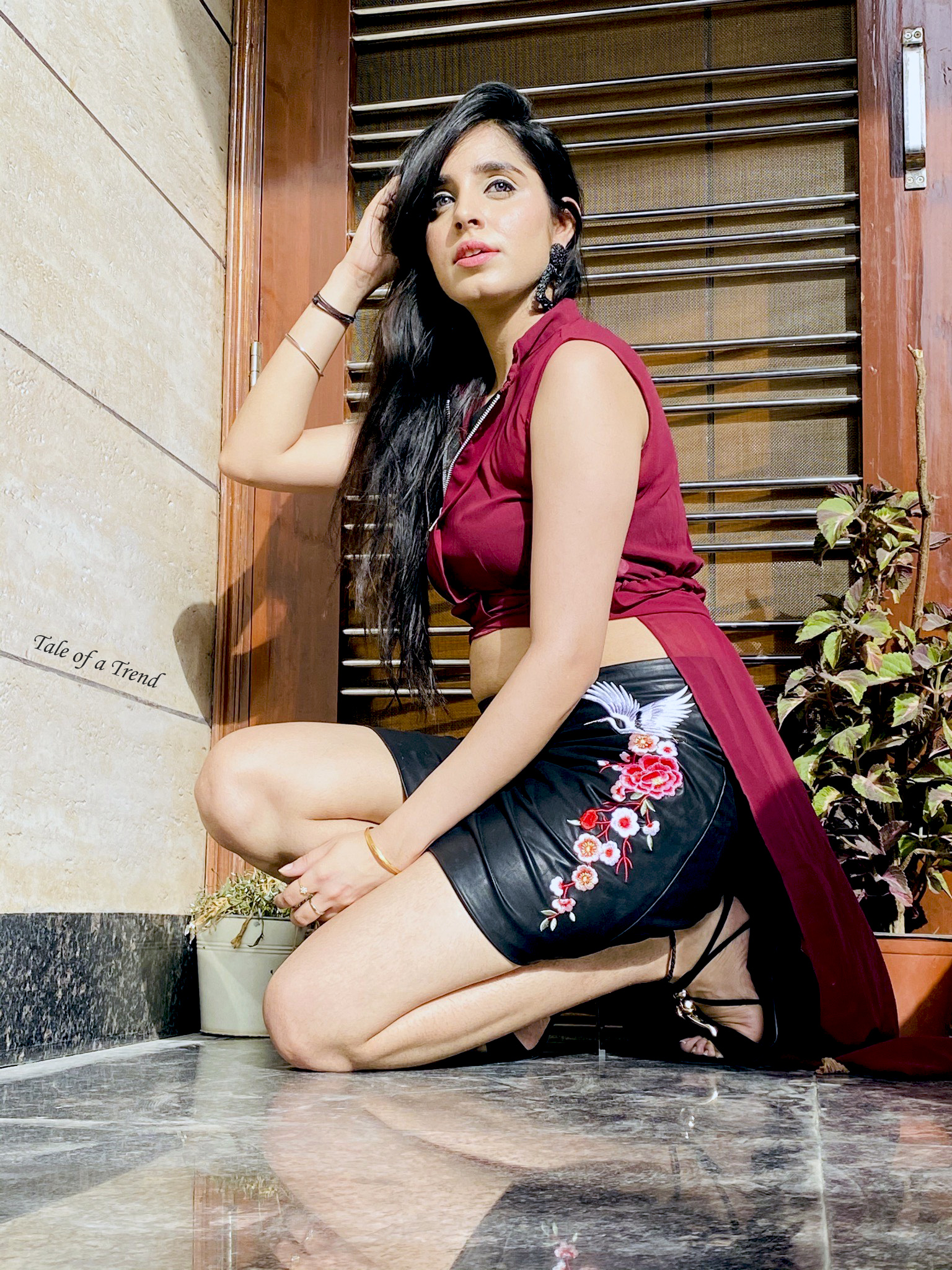 3. Revealed in Red– Life isn't perfect these days and so is the saree! The submissive saree of the past is now the most sensational show-off. Messy drape and bold color give sheer the most seductive appeal!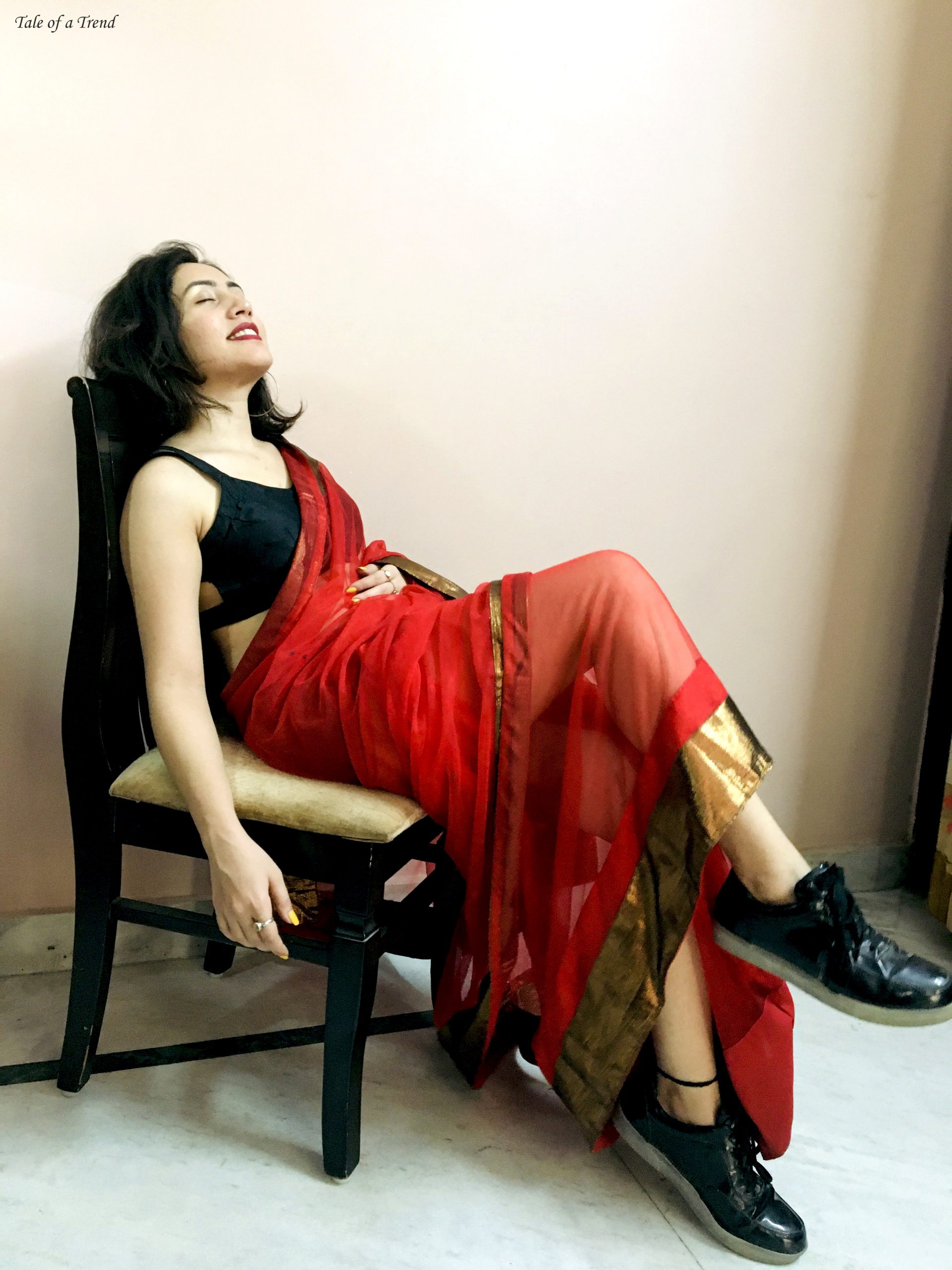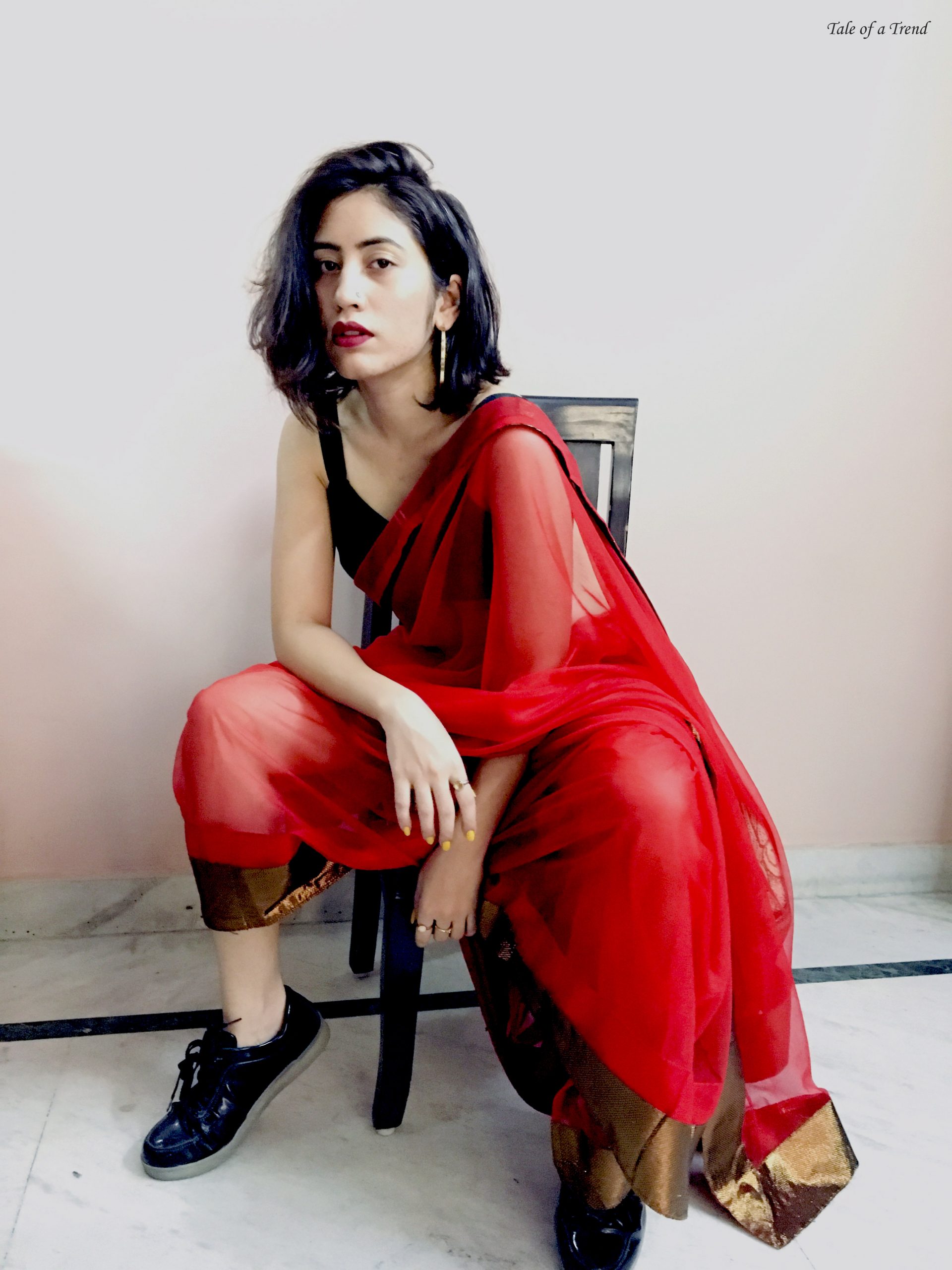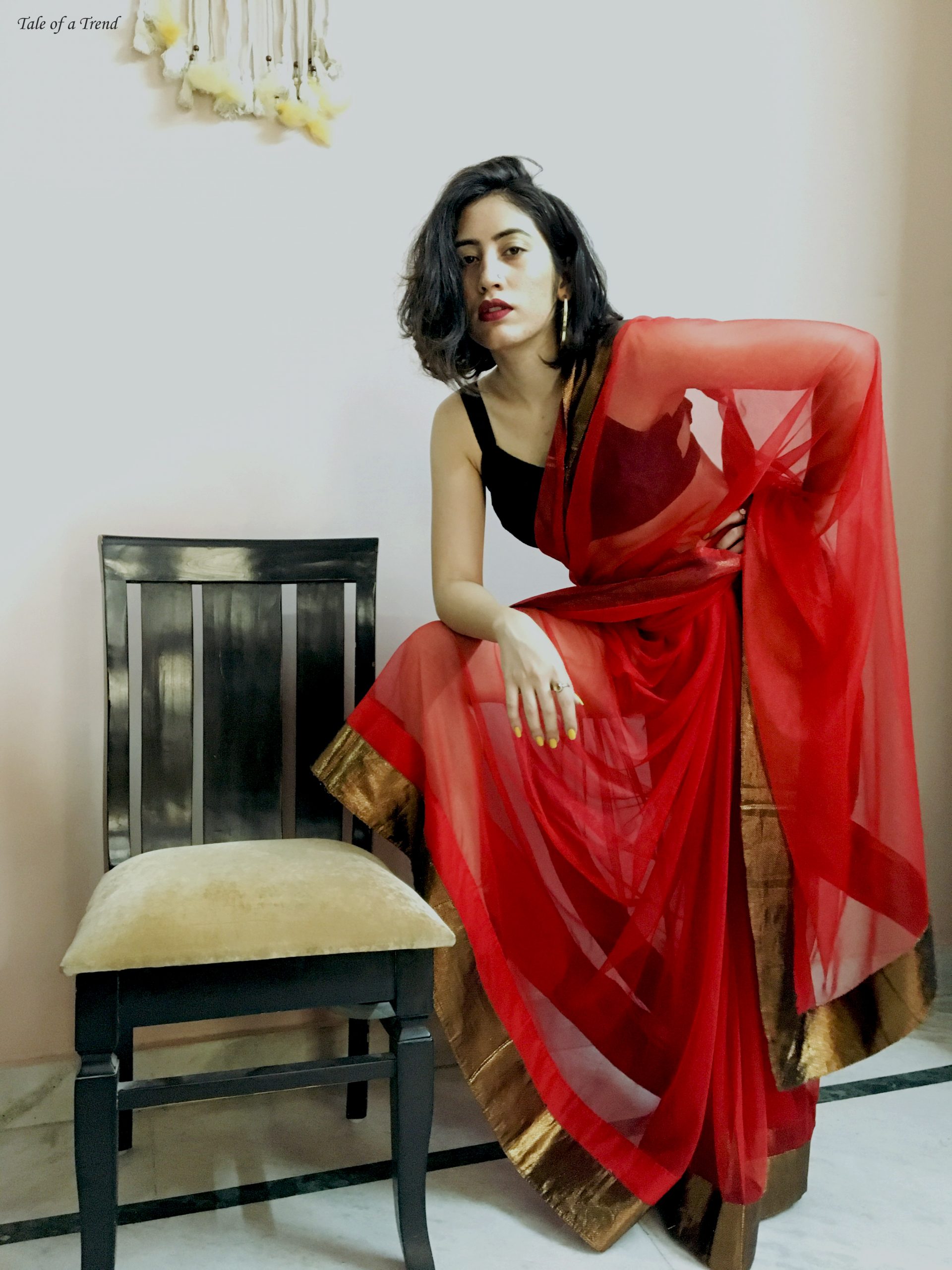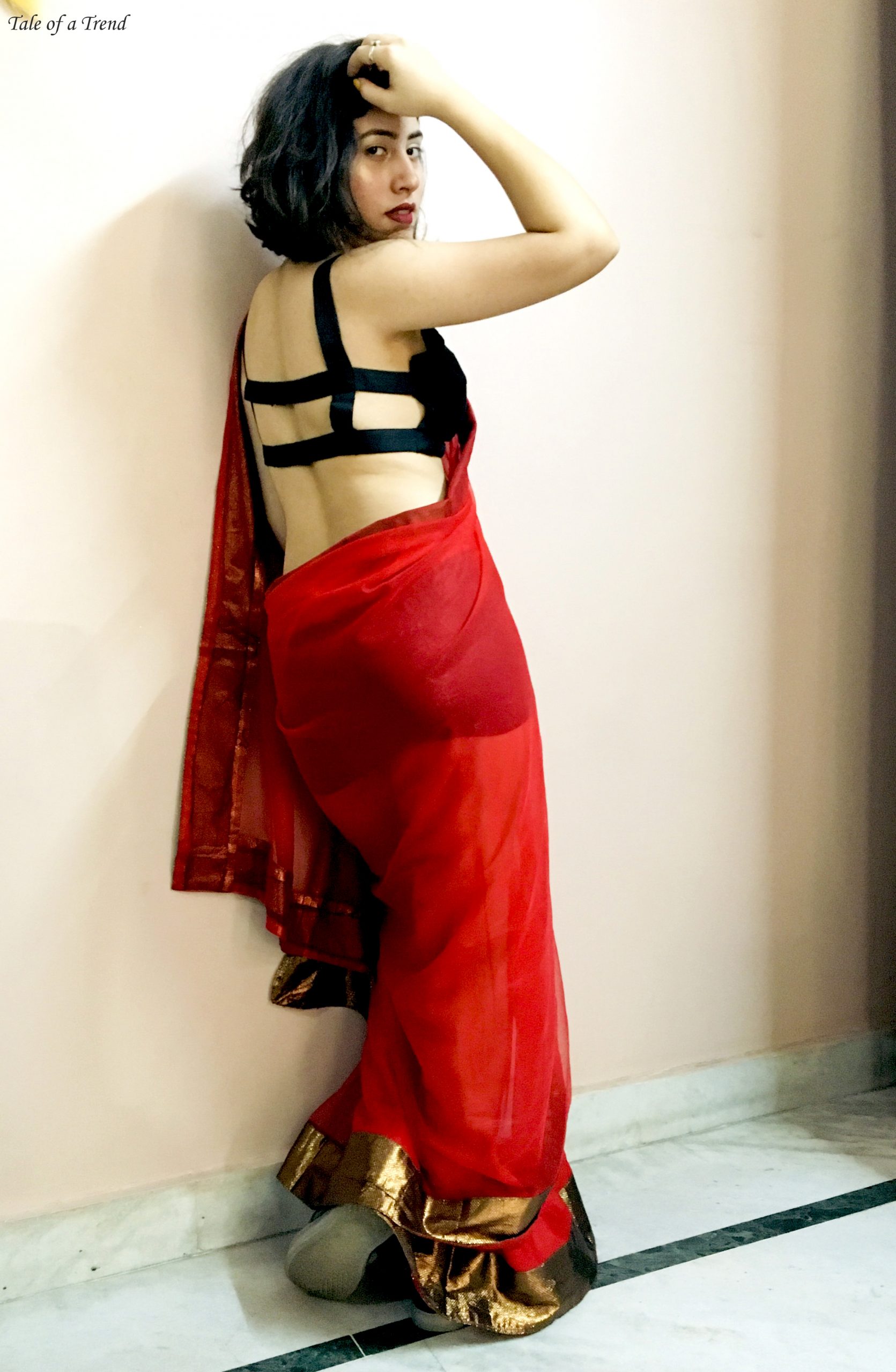 4. Jazz it up with a Jacket: Its turn for a trendy twist! I'm sure this 'sheer-clear' look will remind you of a hi-fashion  B-town party or an award night. So, feast your eyes with this amazing fusion of unicorn-inspired transparent jacket with a simple yet sexy saree. A contrasting laced brassiere will definitely be a cherry on the cake.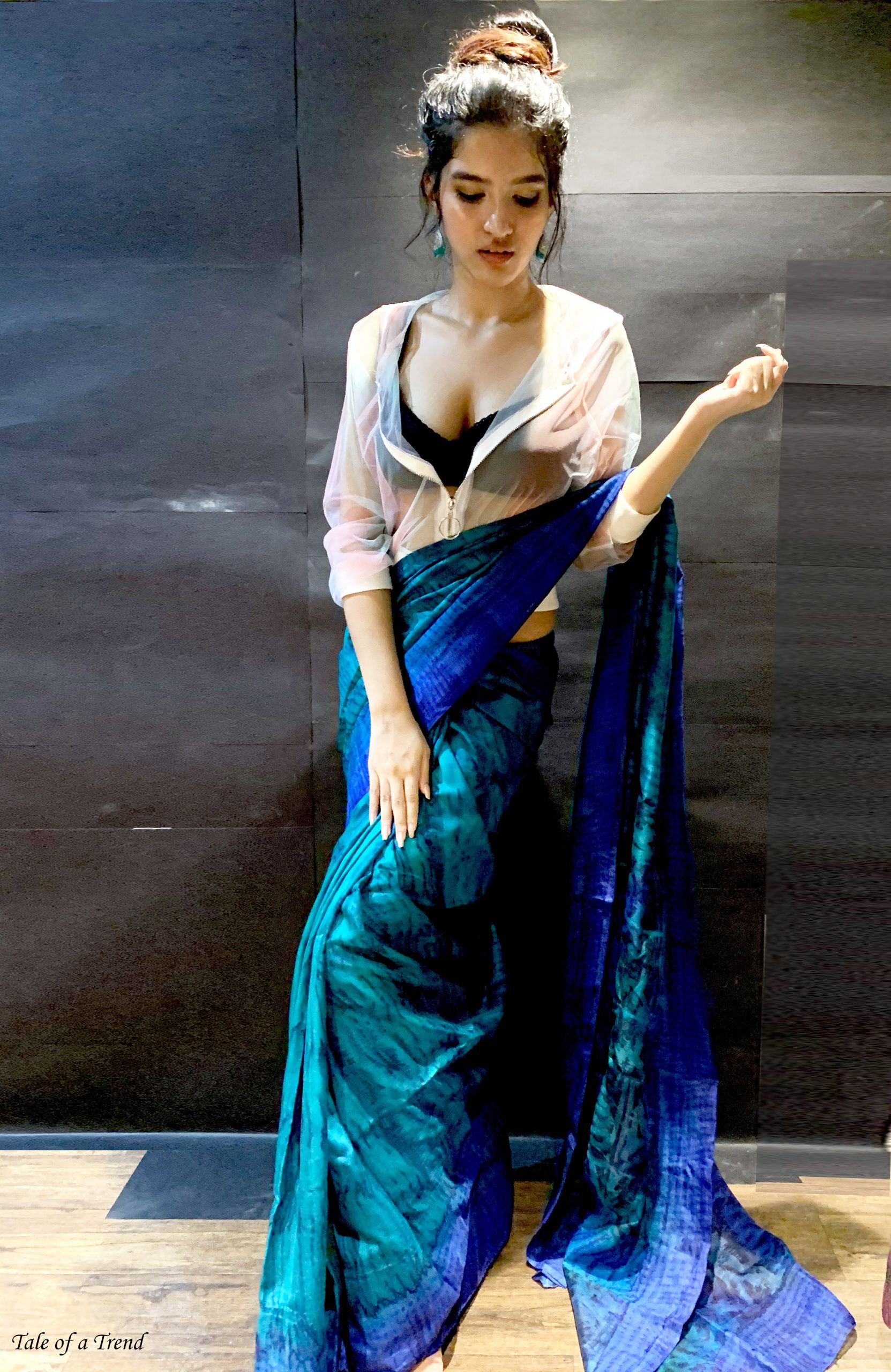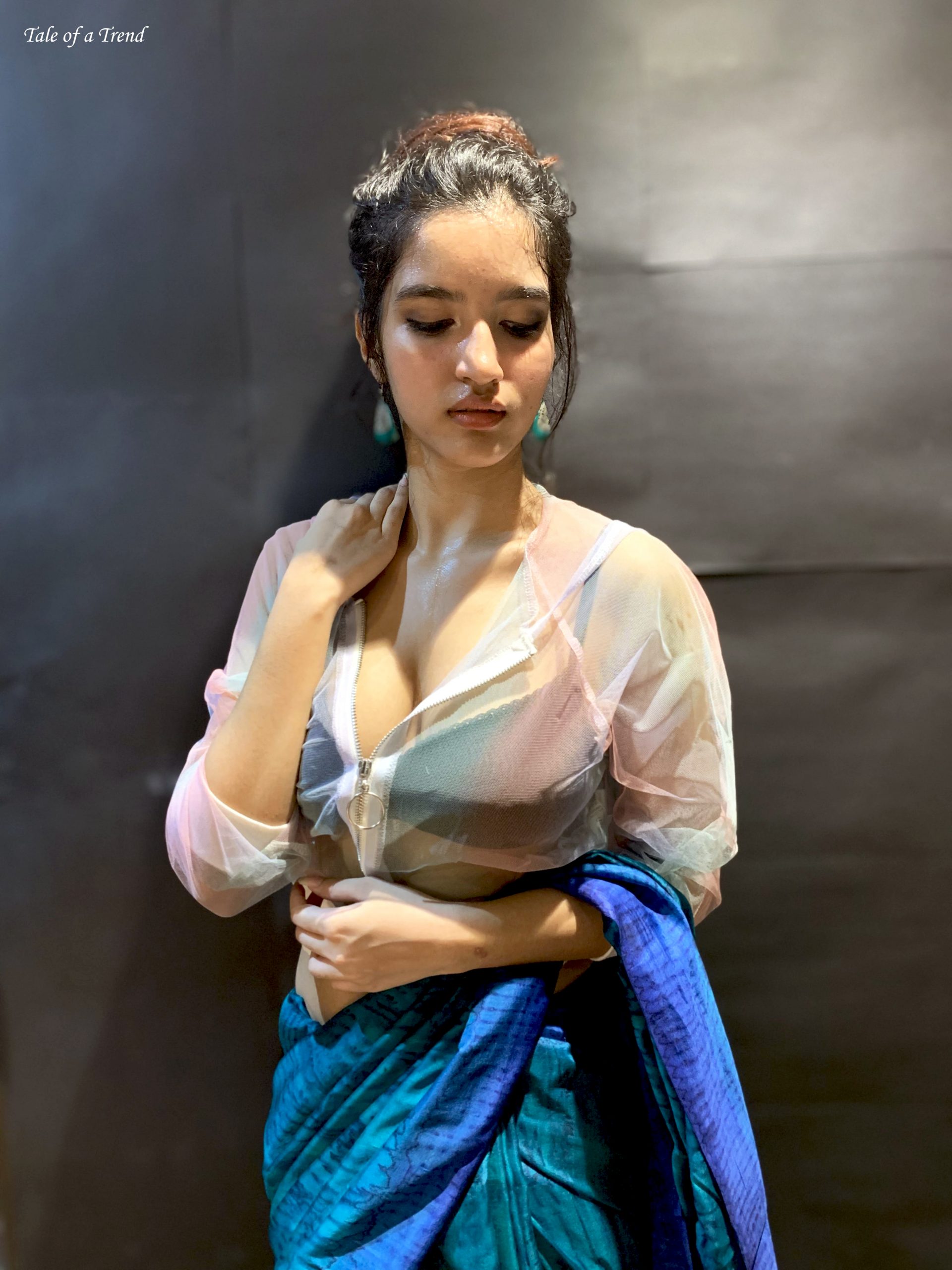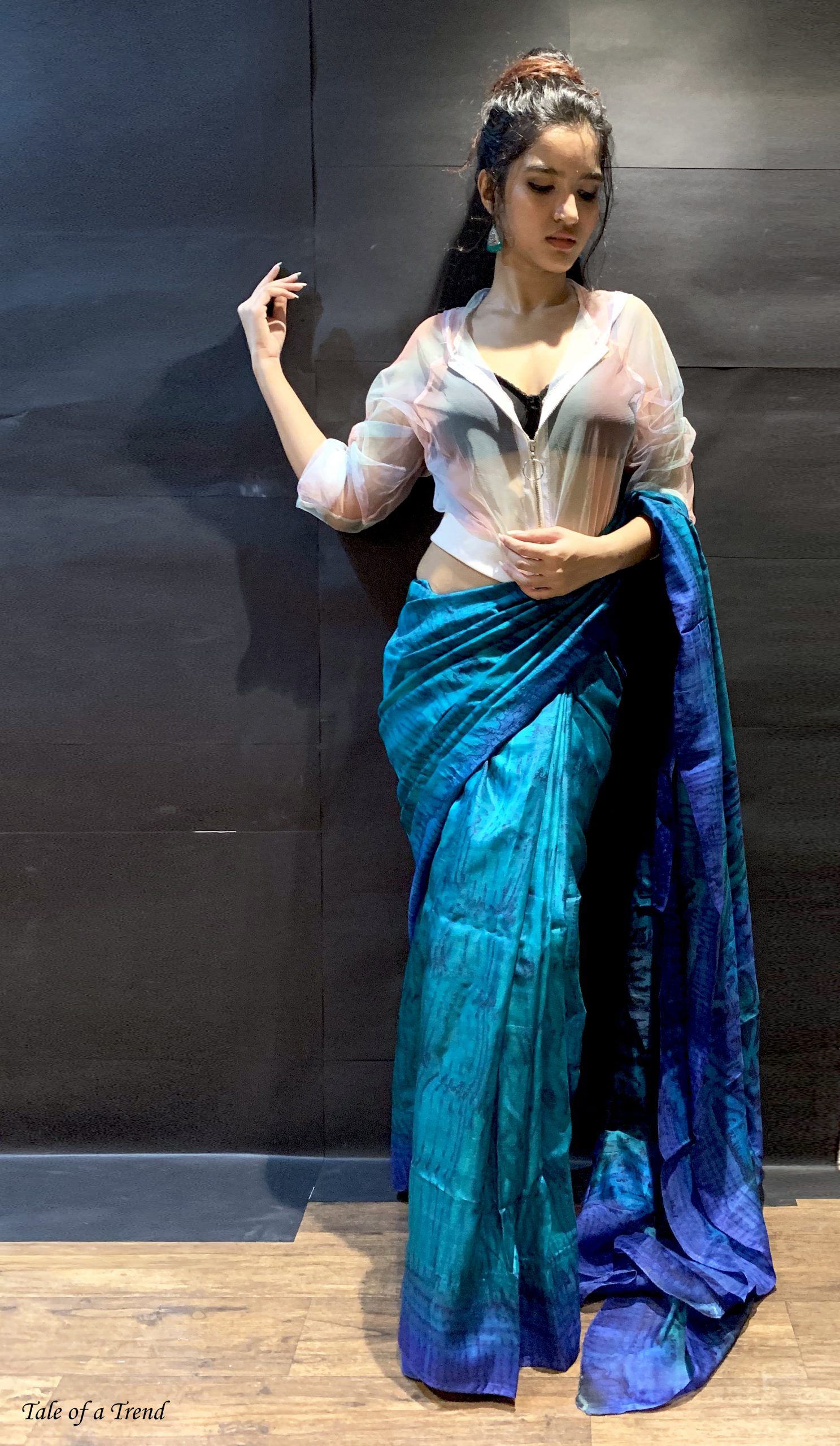 Now, if you are done with your high glam party, and wish to go on a long drive, then you can celebrate clothing in comfy style by replacing saree with shorts.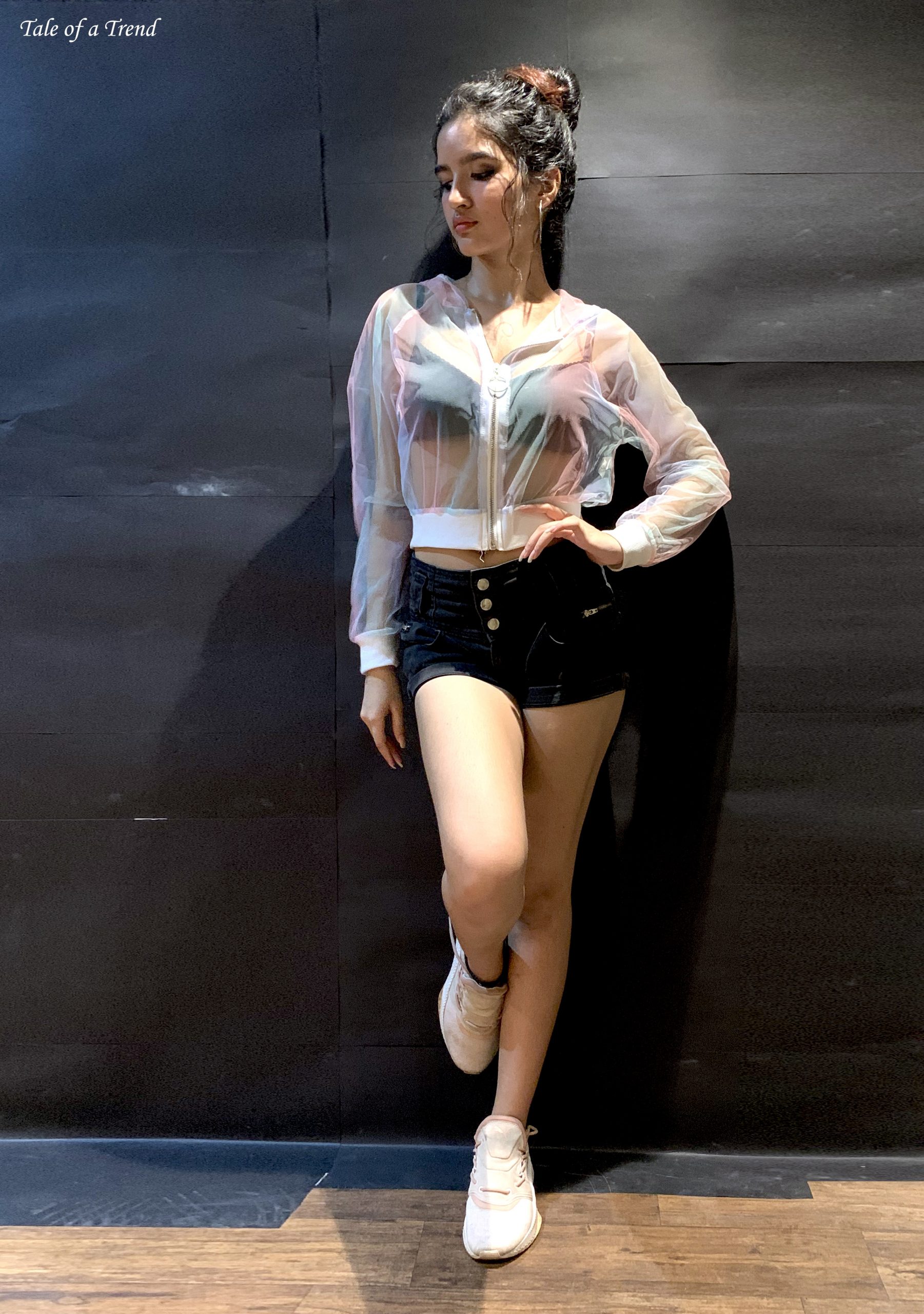 The classic black and white contrast!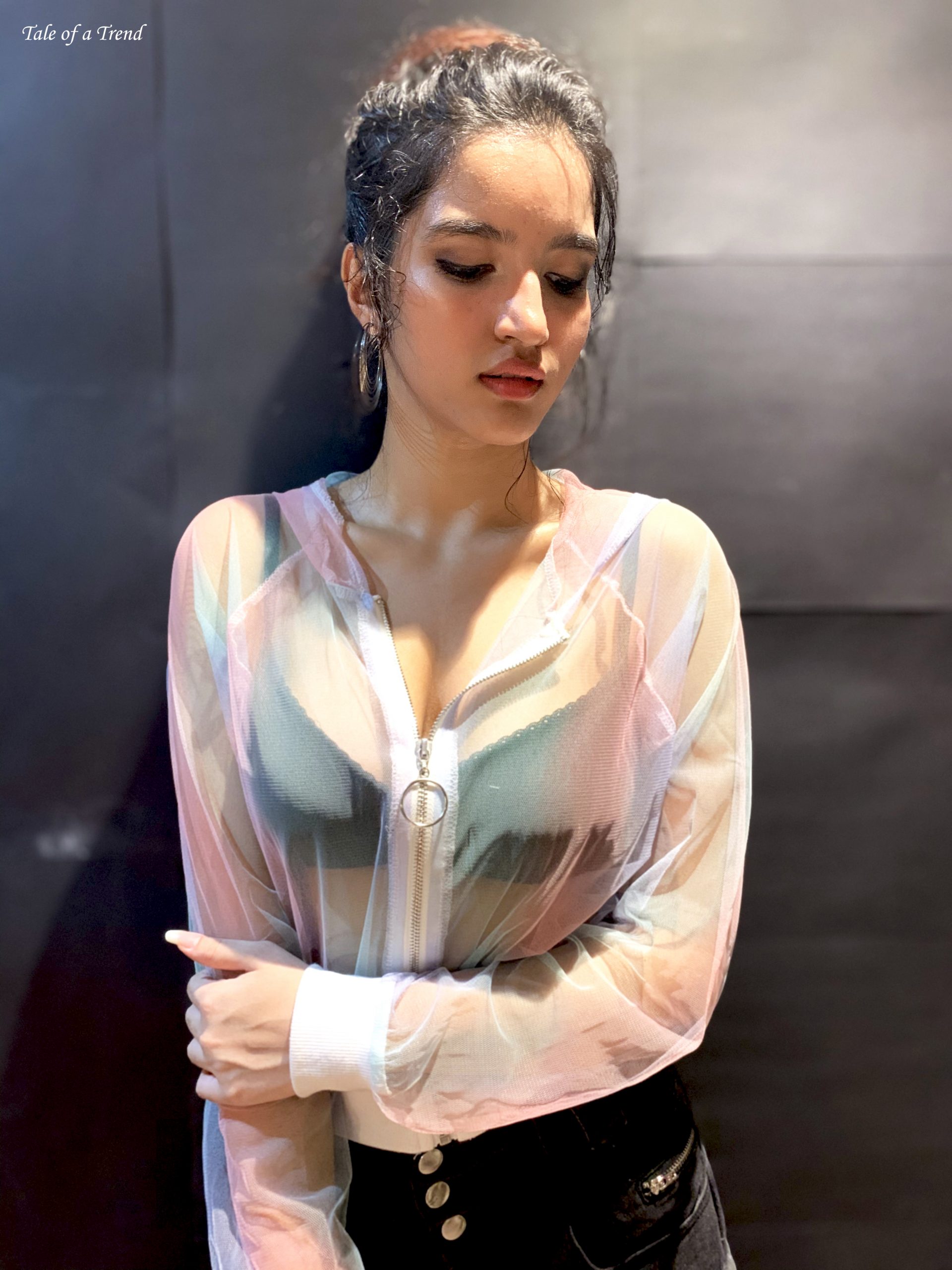 5. Retro and Red Wine– A bit sweet and a bit spicy! That's what our confident and cute little model trying to showcase- a white organza sheer jacket with voluminous sleeves over a red tank top and red polka dot skirt accessorized with white bellies.
Isn't this trend reminding you of the retro era?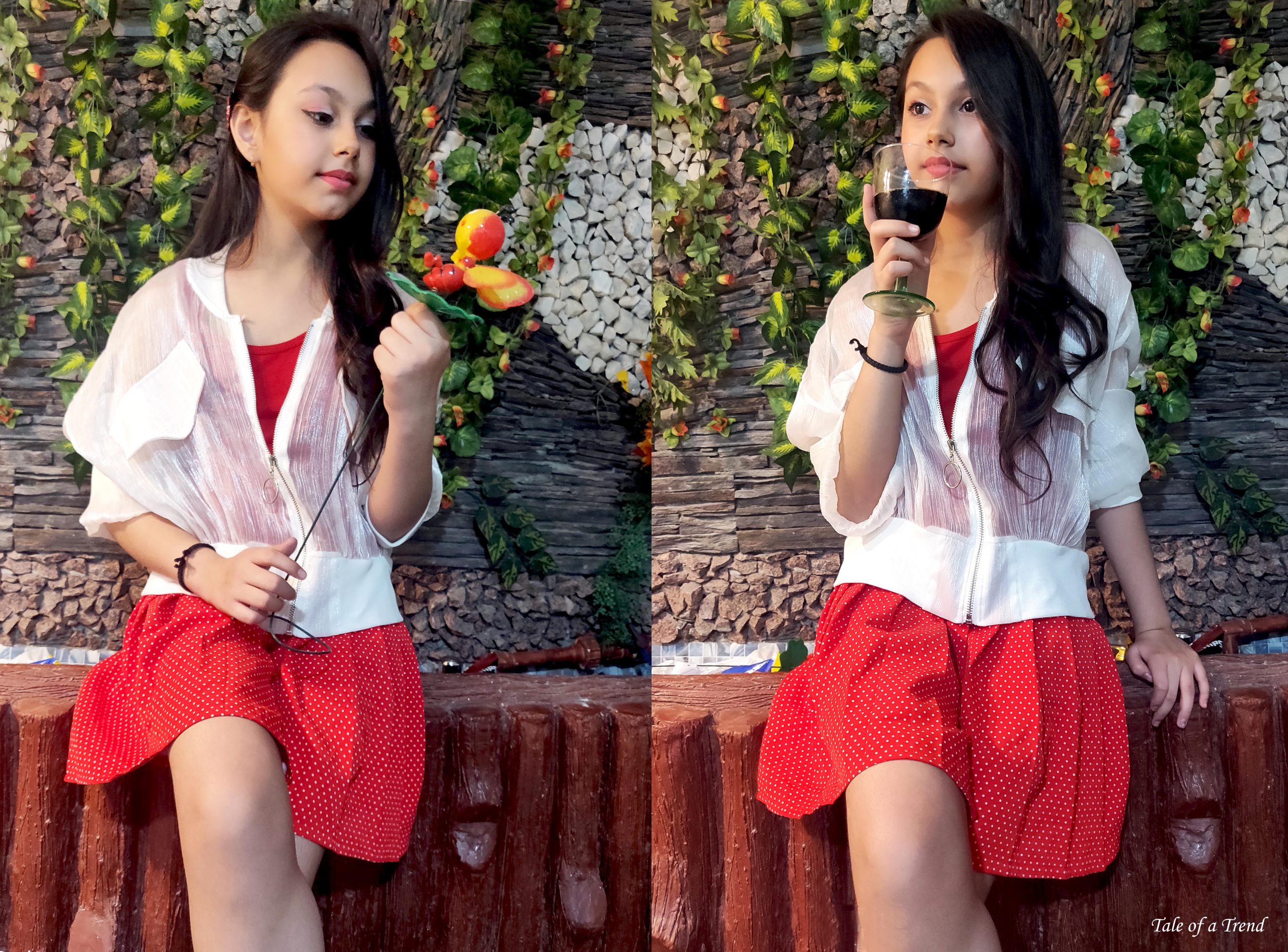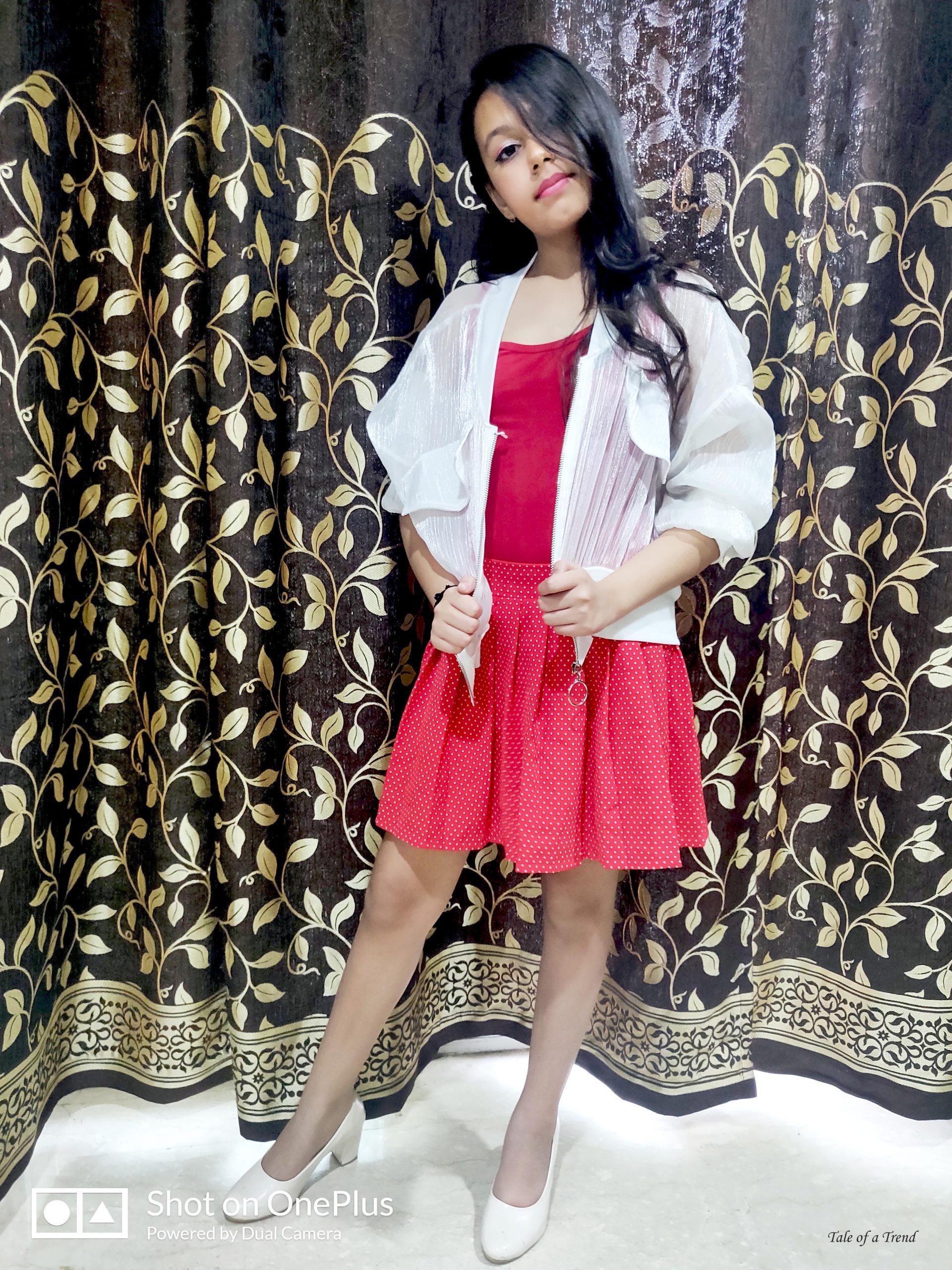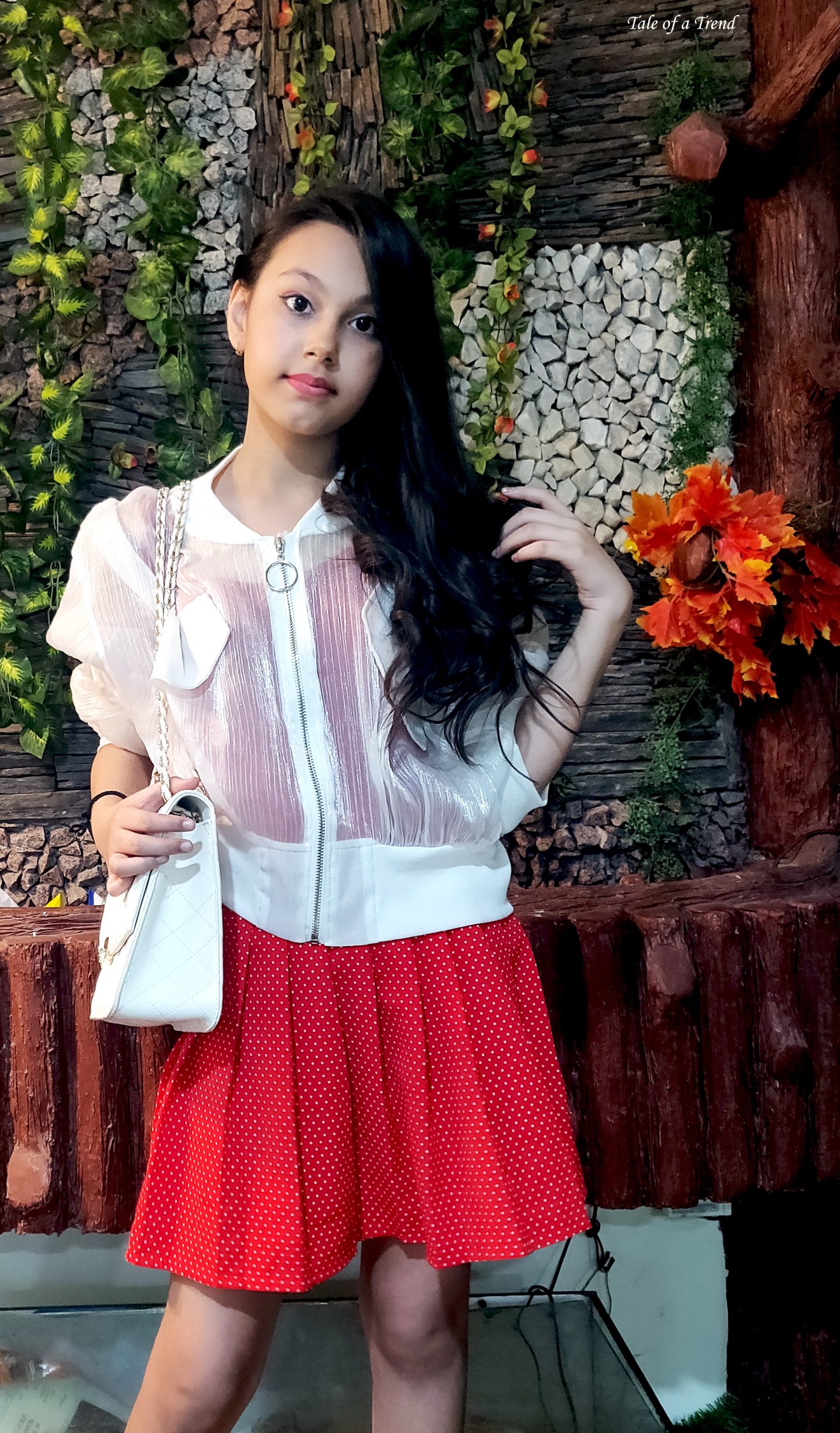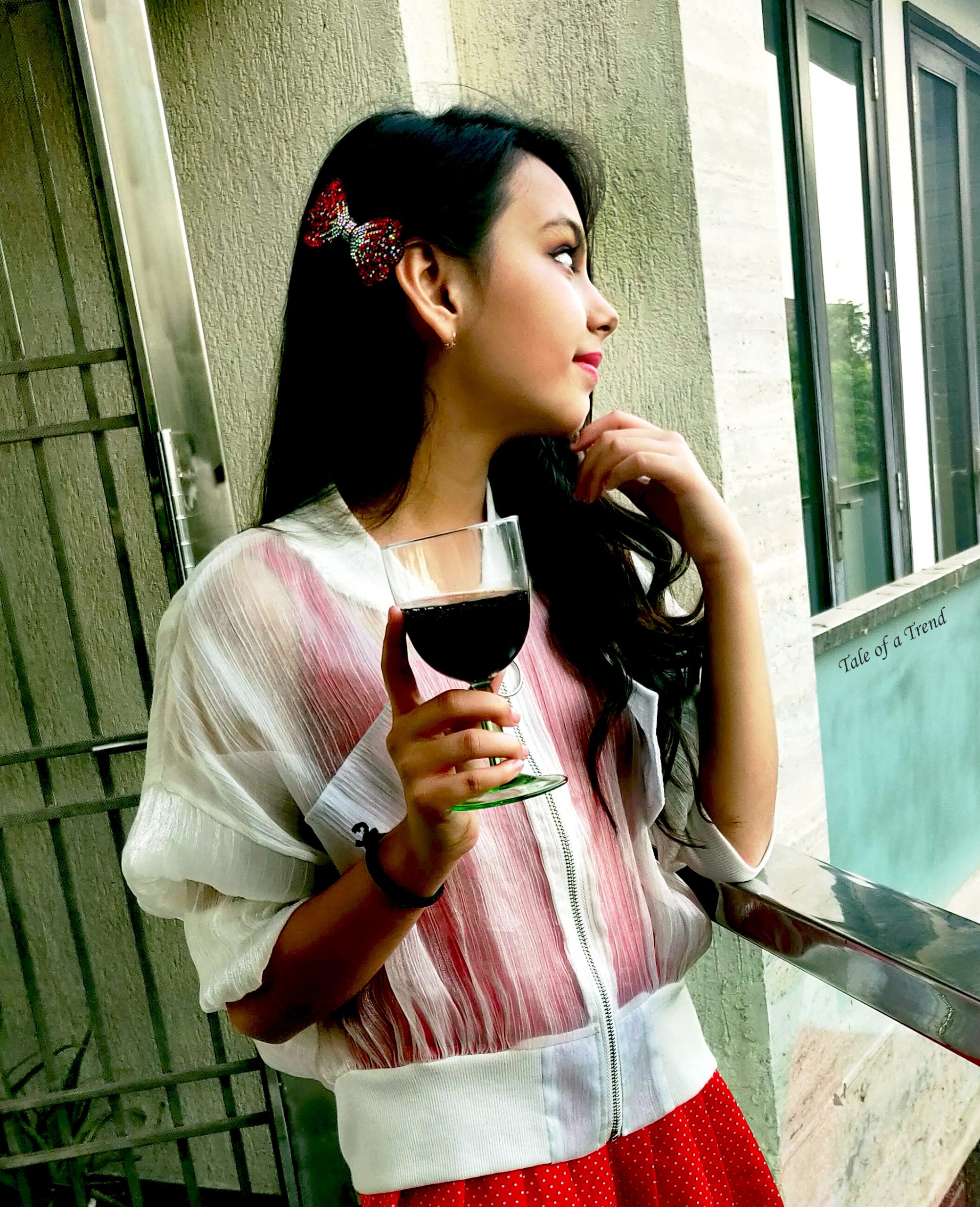 6. See-through all-black– Are you also obsessed with black? Then, this is especially for you! A short black lace shrug is just perfect to flash and masquerade your inner bustier top. Pair it with black jeggings, black heels, and accessorize wisely with red wristlet purse and bold red lip color to master the headstrong stunning appeal.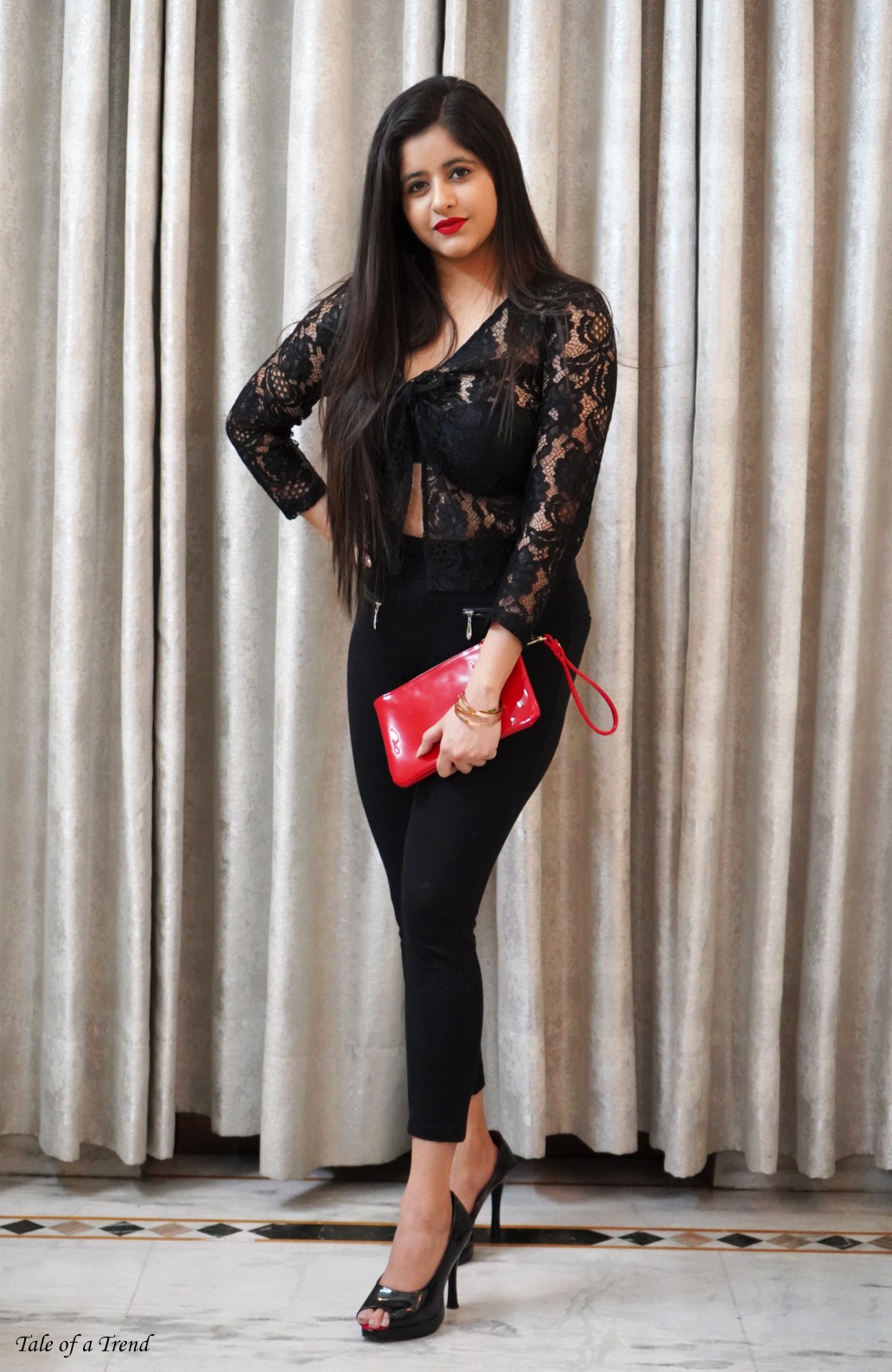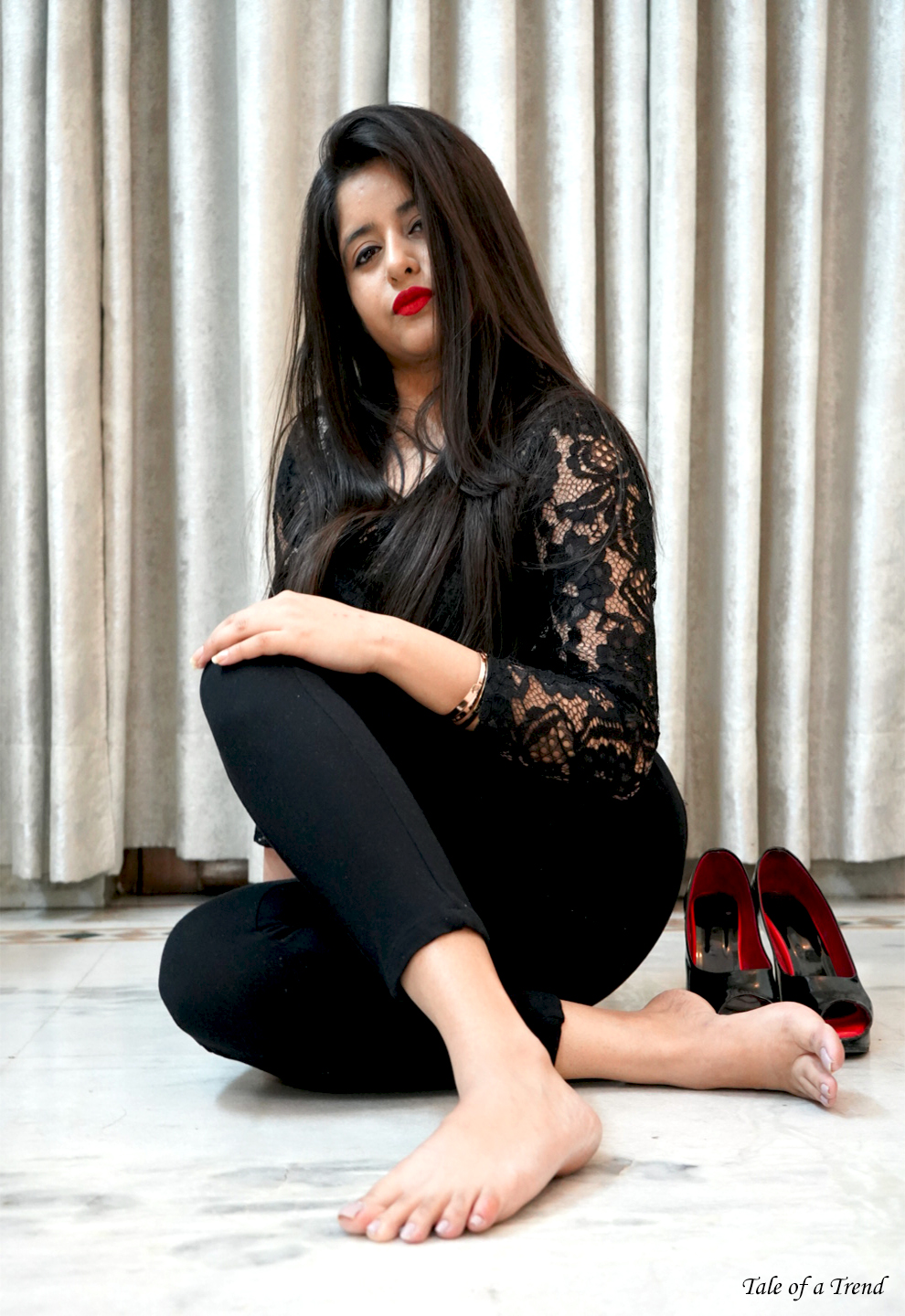 7. Shimmer and Sheer– A Rose with a rose! Our lovely rosy model is all jazzed up in this lockdown period. Follow her style quotient to spice up your soft and subtle girly look with a dashing and daring tom-boyish glimpse. Team up a brown translucent bishop sleeved top with white shorts and brown boots and feel free to fly in fashion!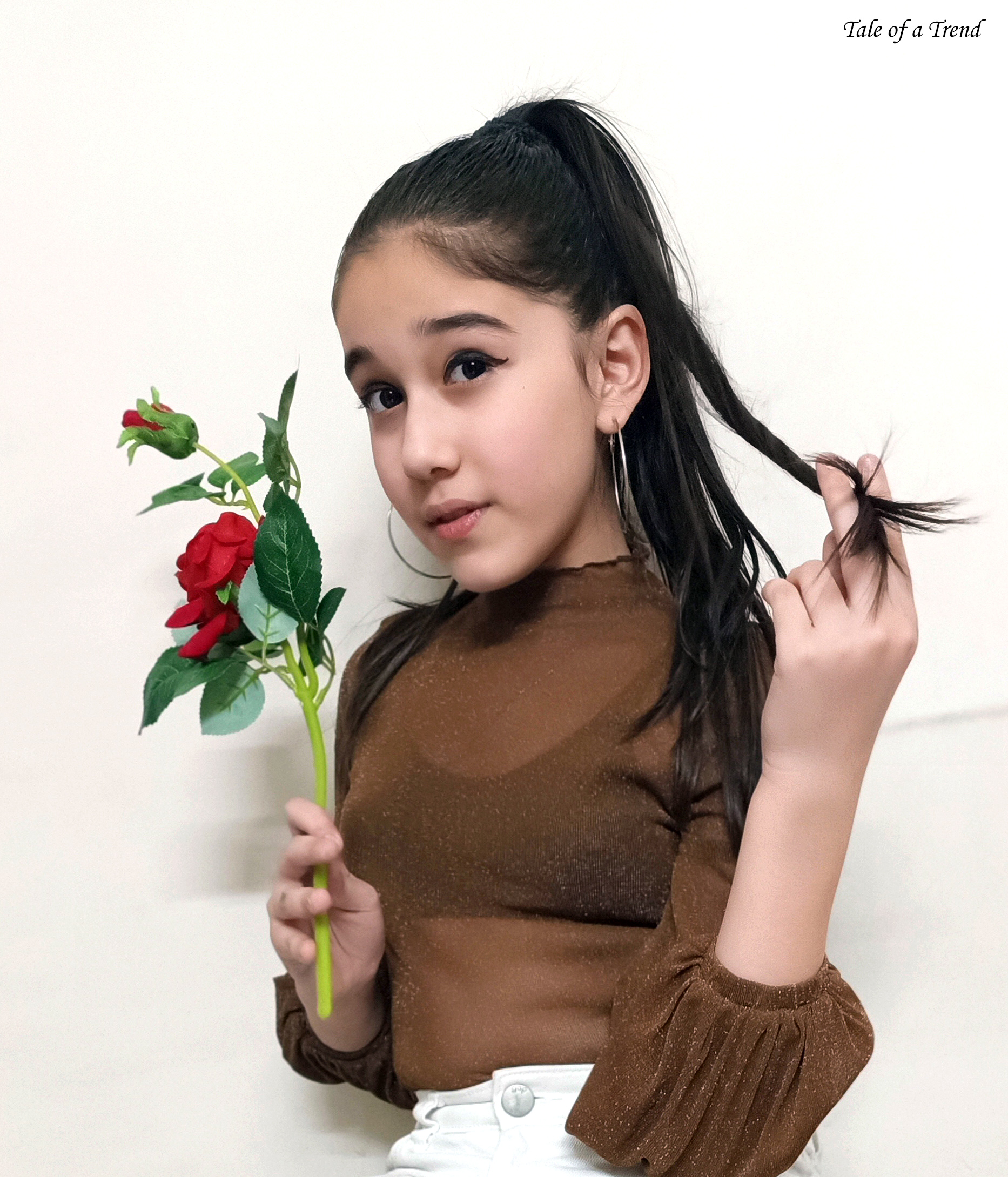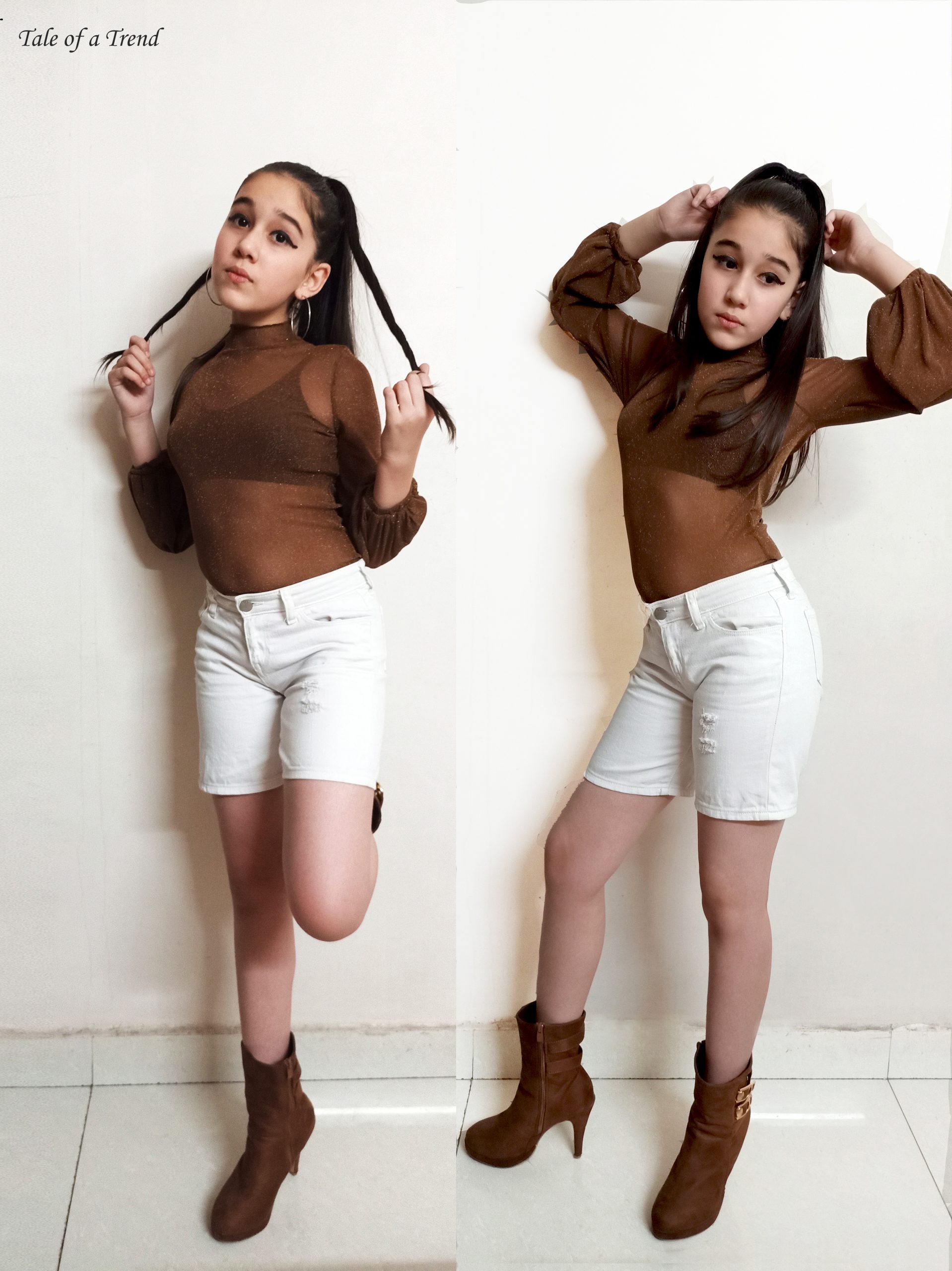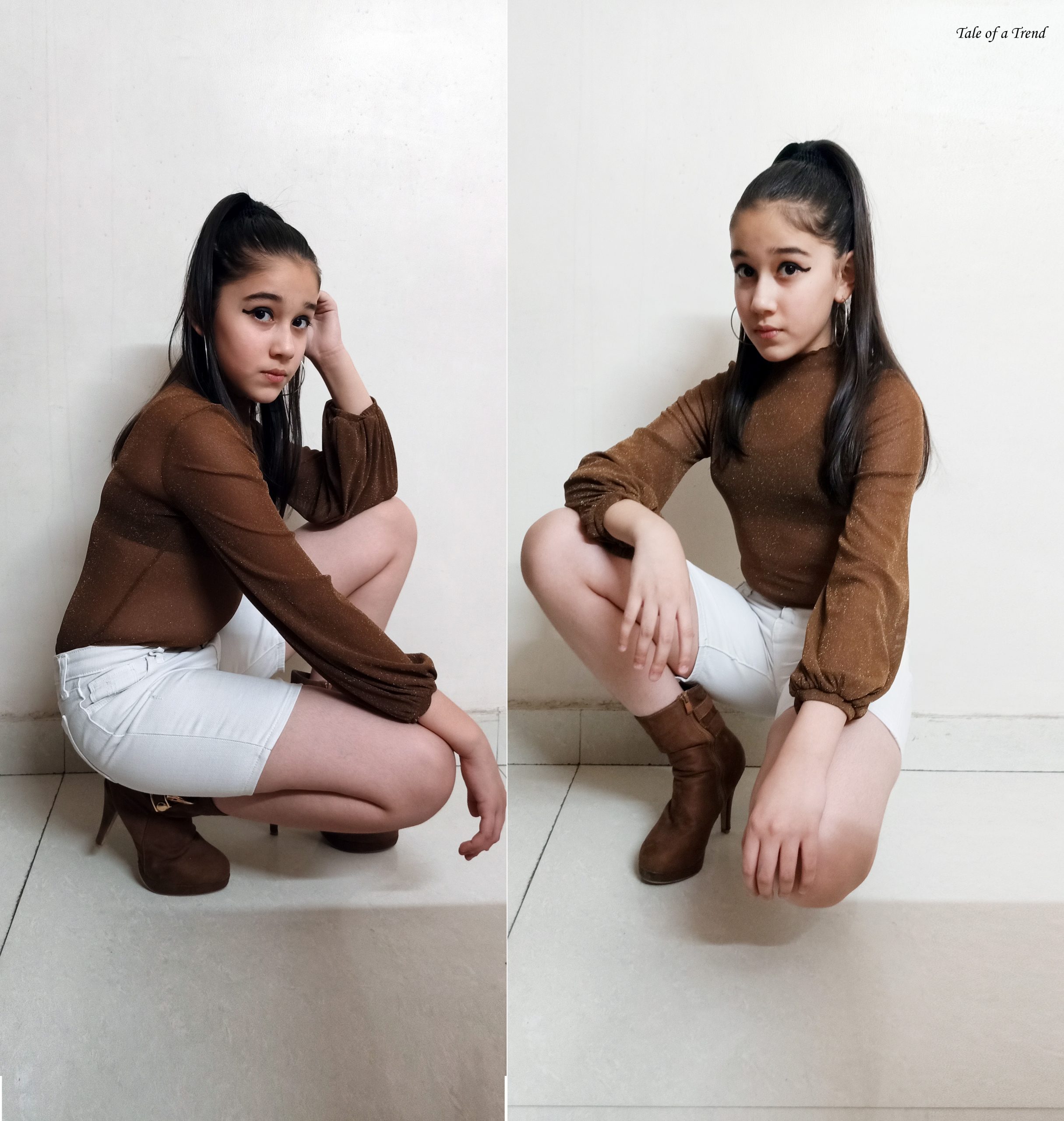 8. Miss & Mesh – What's the need to buy those expensive trends, when you can style your way up to it! What if I tell you, that you can go sheer and mesh with just a Dupatta lying in your closet! Just like our model did. Call out to the creativity and roll up that white Dupatta into a draped jacket, pair it up with trendy bustier and shorts plus the confidence to hit the club.
Don't forget to carry your black accessories along!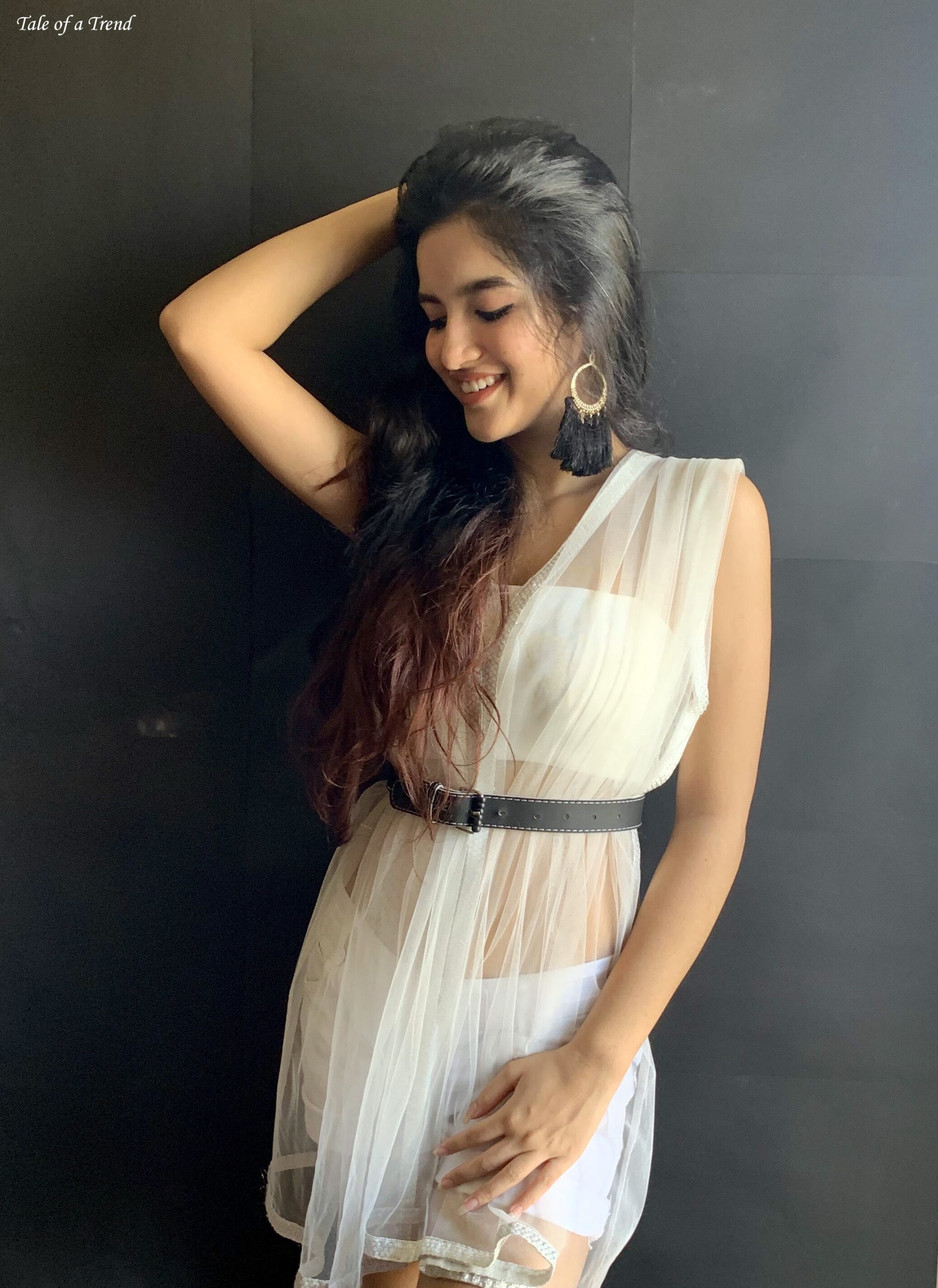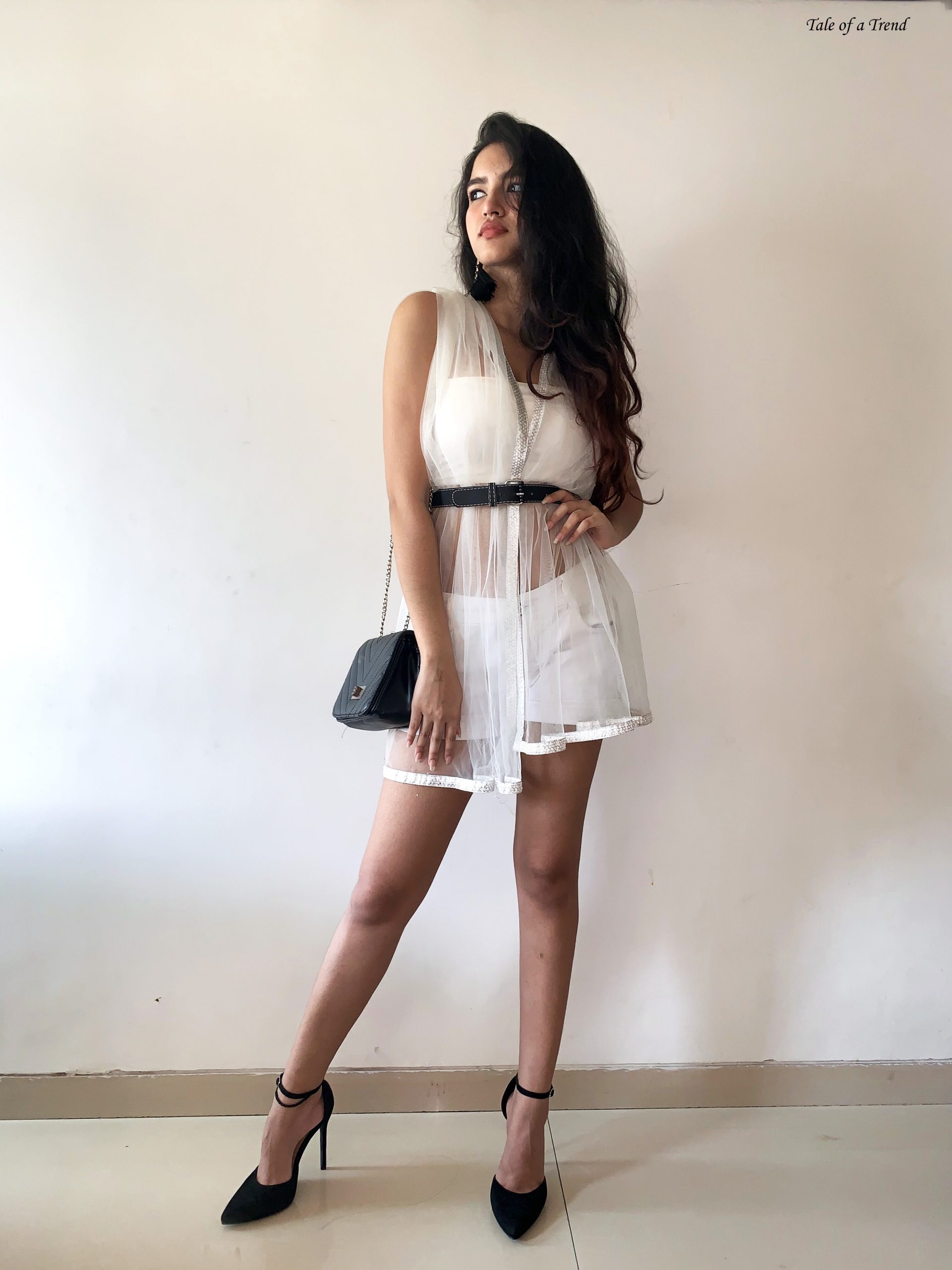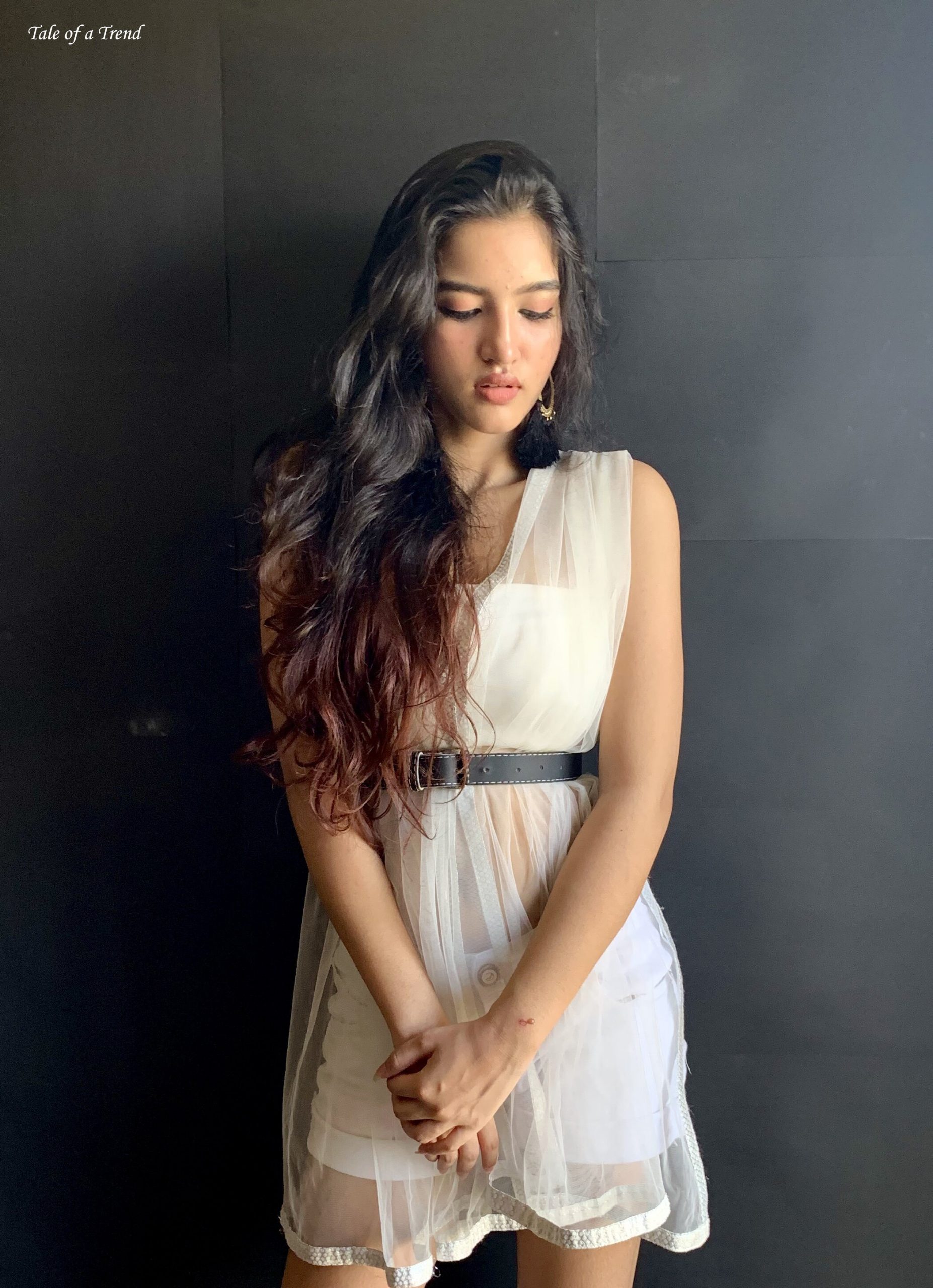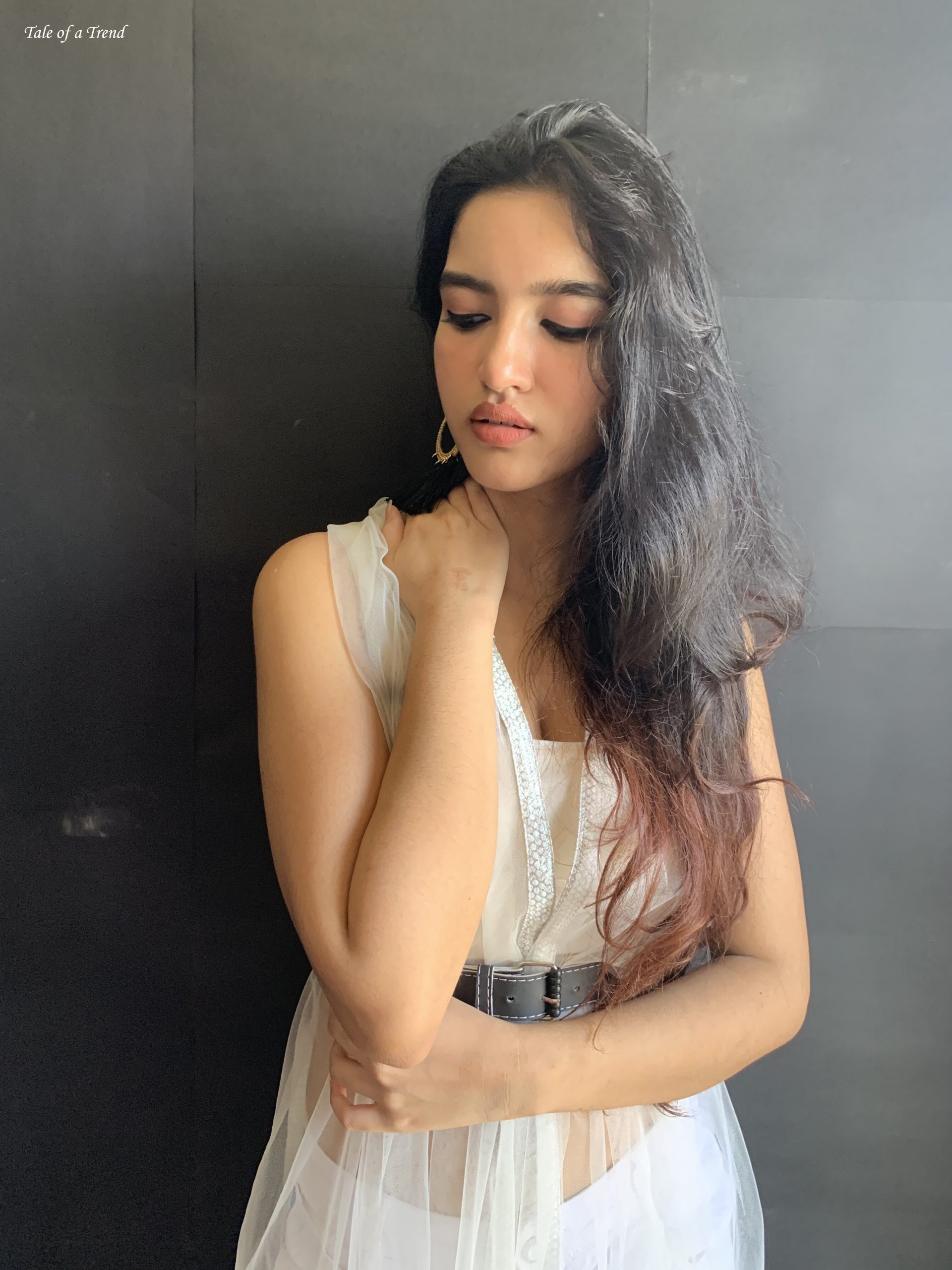 9. Arabic Attractions – Sky has its limits but sheer doesn't! Why stop yourself only with the plains when you can shimmy up with some Arabic embodied patterns paired up with mini skirts and bralette top, ready to rock that concert with a trippy soul.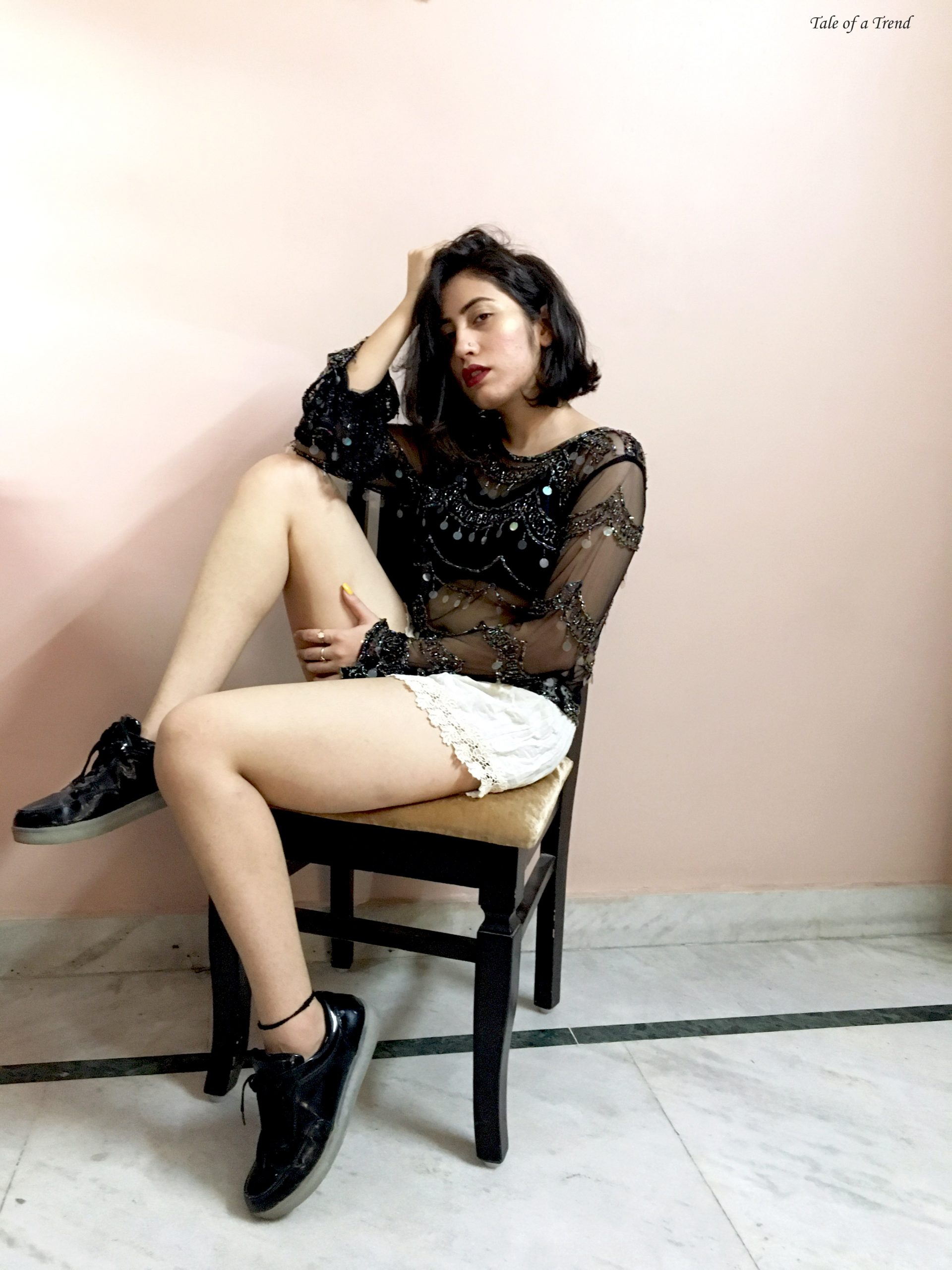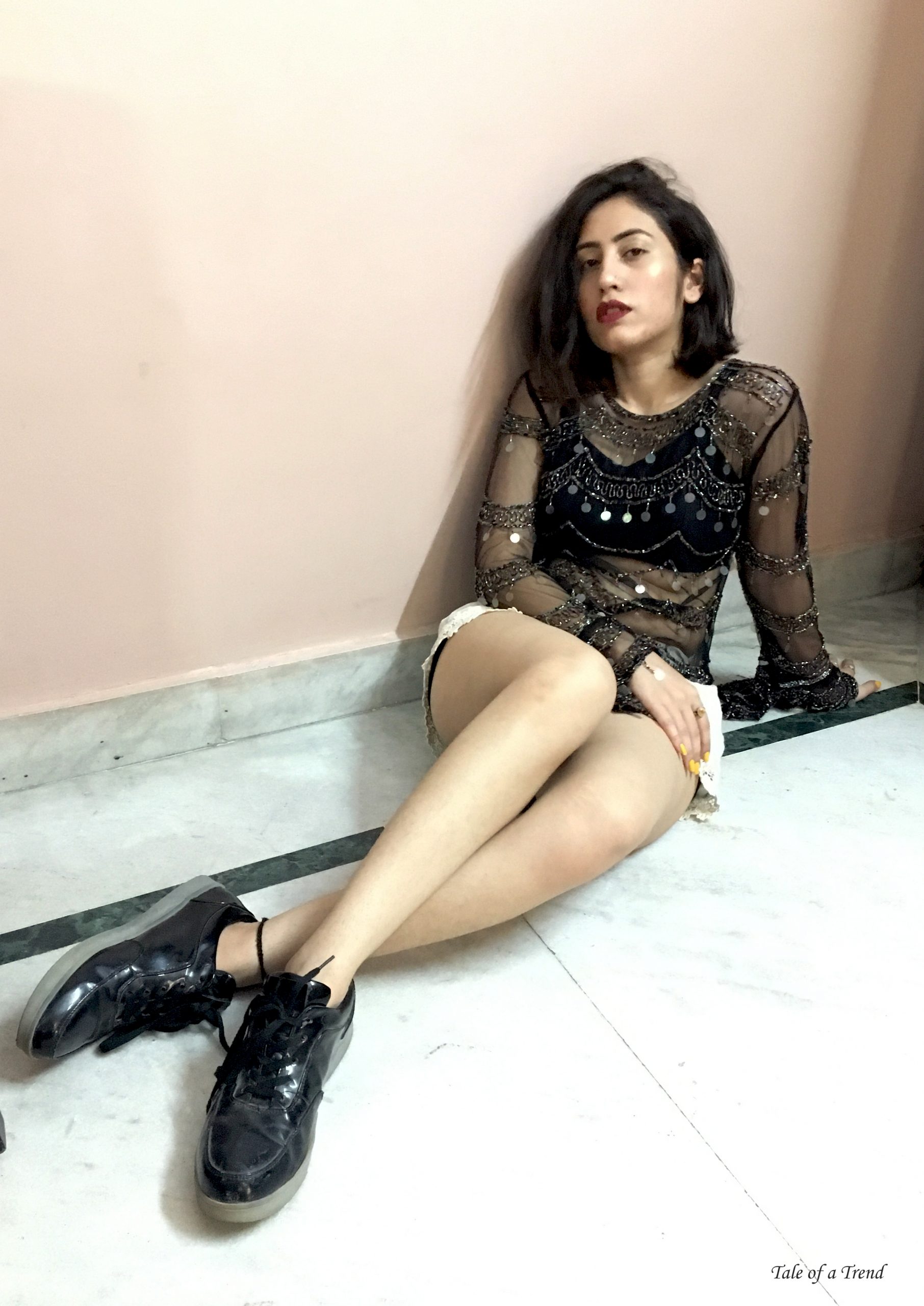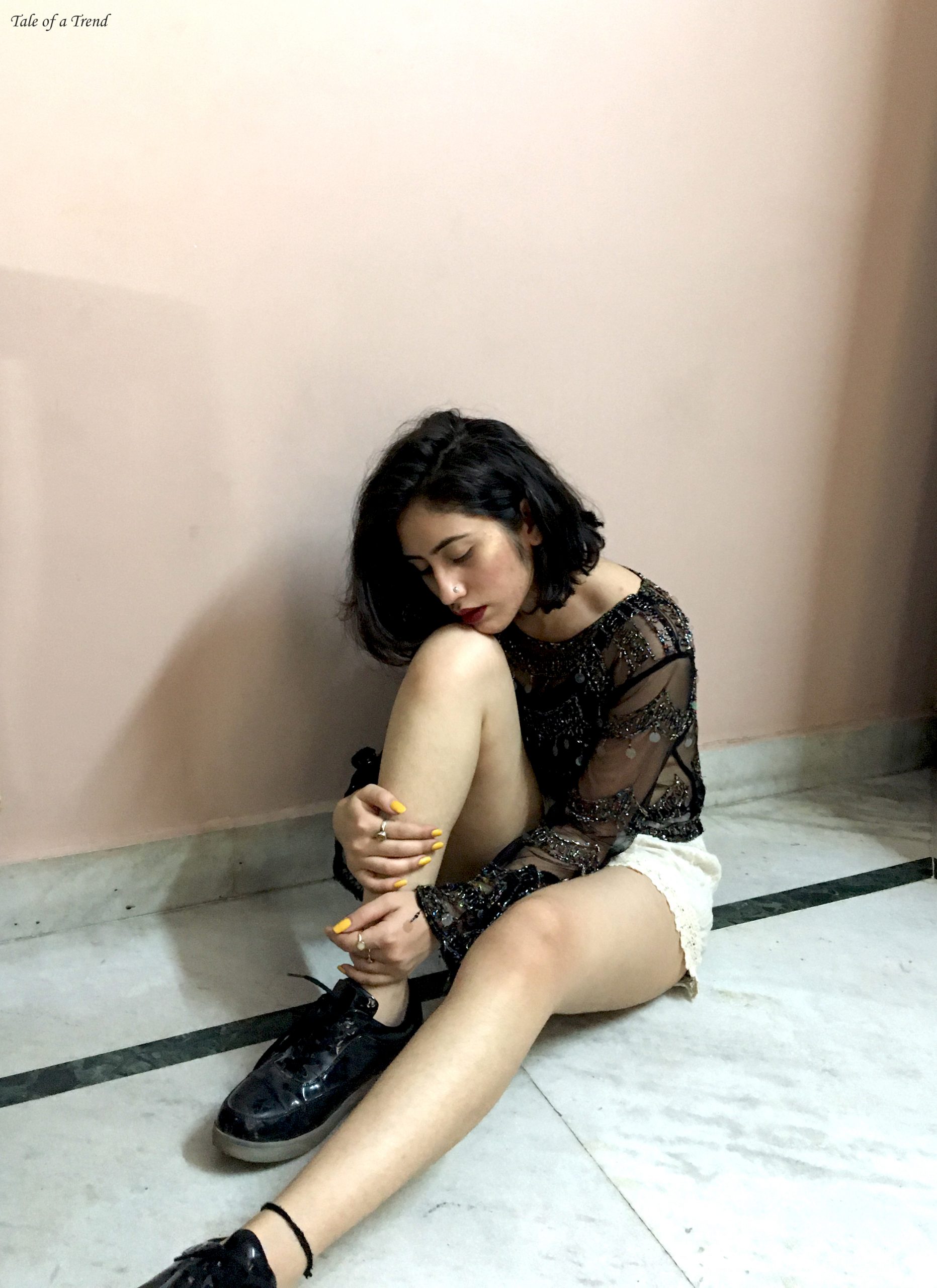 That's all for this post! Stay connected for more fashion updates.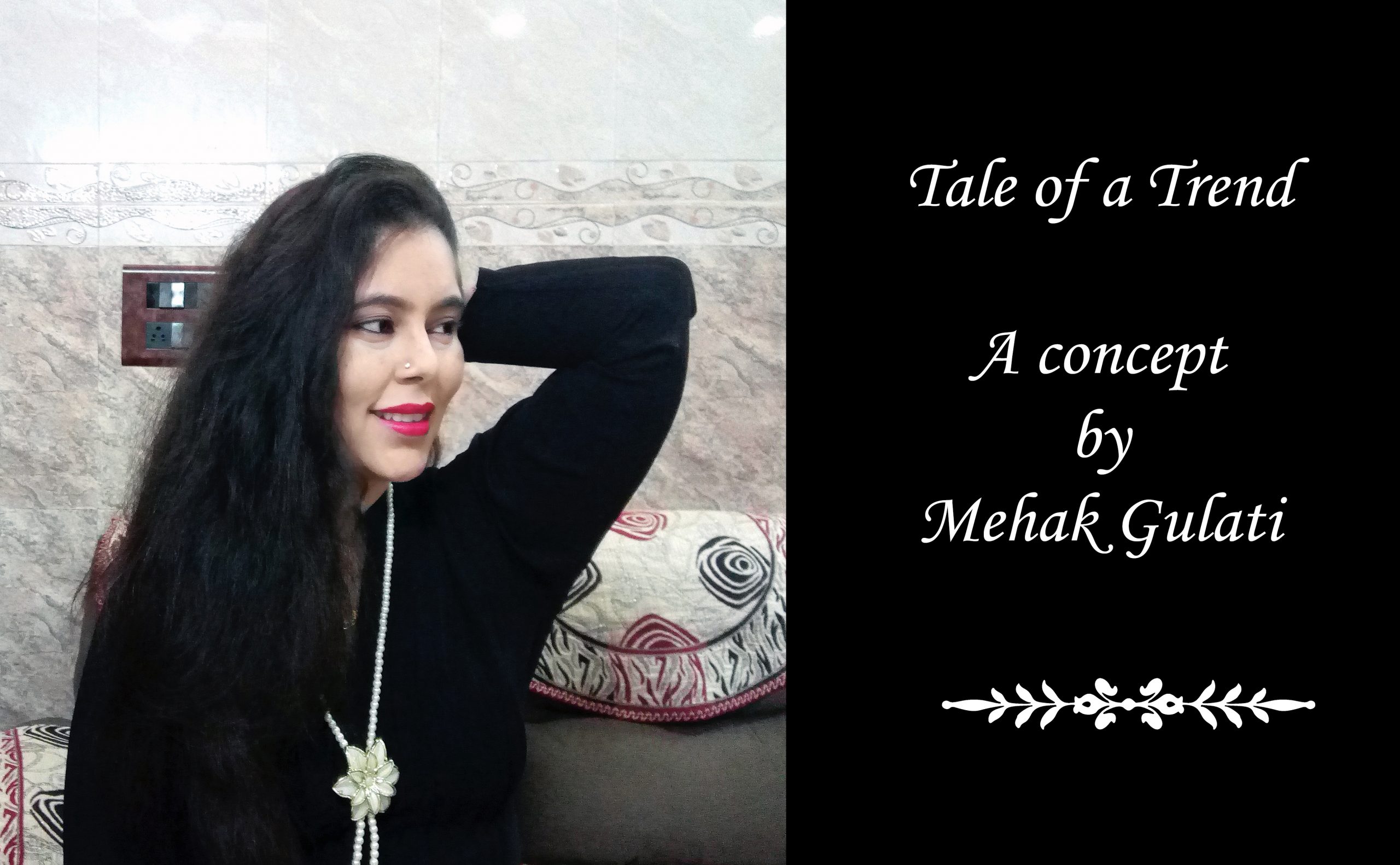 Thank you everyone for making this LOCKDOWN SHOOT  a great success! A special thanks to parents of our two sweet little models who trained them at home and clicked their lovely pictures. 
The Trendy Team
Concept and Styling: Mehak Gulati
Co-stylist and Co-author:  Ishita Dotania
Models:  Yashika Jatav,
Simran says so,
Harneet Kaur Bhutani,
Karishma Dhawan,
Dhanita Arora,
Laranya Rajpal and
Akshita Sharma
Photography: Shoot from home