Fire in her SOUL
and
Love in her HEART
Hello Readers!
Do you prefer madness over balance?
Do you wish to be 'wild' and 'free'?
Do you want to travel the world and be the change?
If all your answers are 'yes', trust me you are also a true 'hippie soul'! One who lives by  own rules….
In  this post of  Tale of a Trend, I have got some unique looks to make your hippie heart rock and roll.  Flambouyant colours, unusual style, bold look, floppy hats, scarfs, glares and flares are few hippie essentials and rest is all about peace, love and music!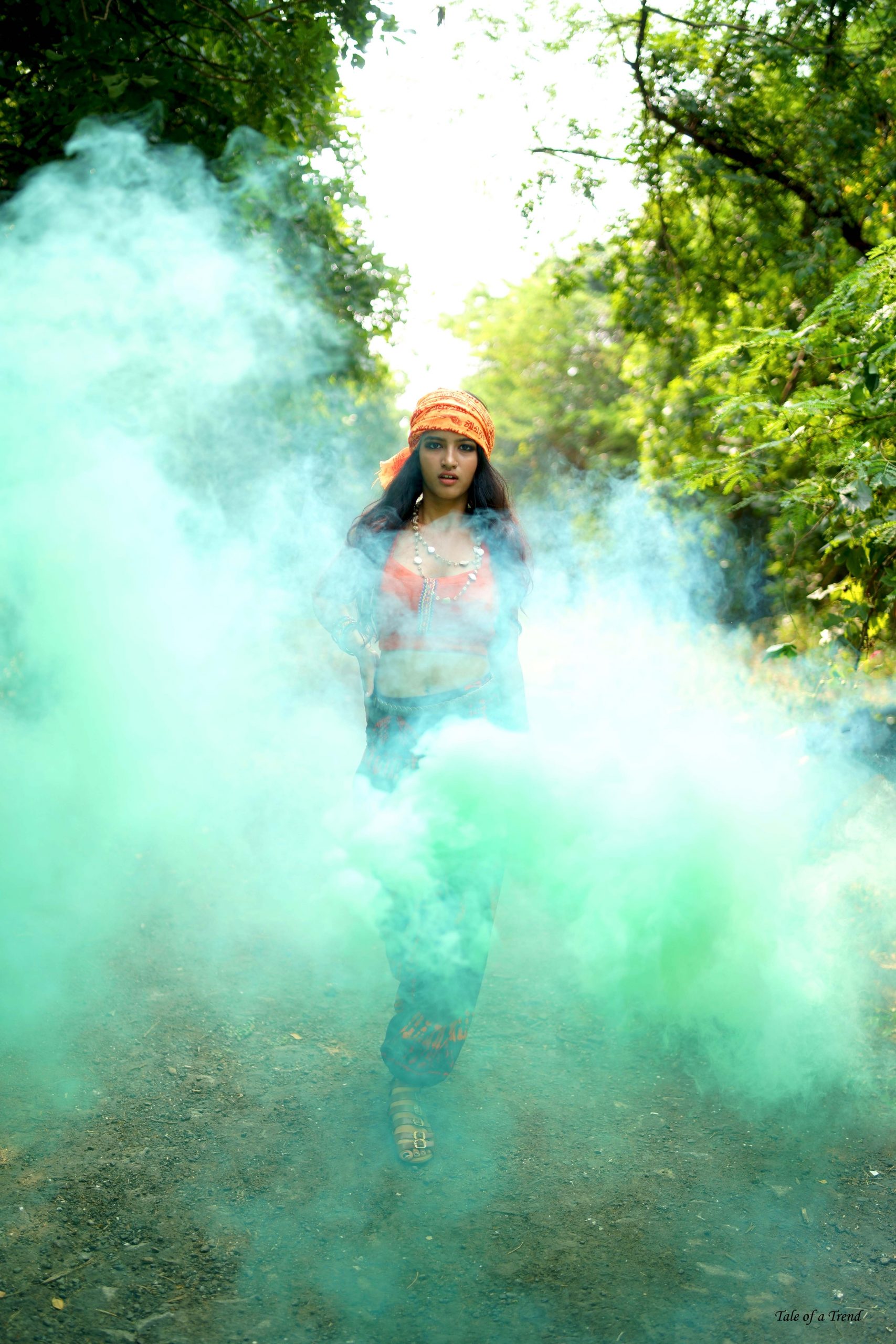 Harem Pants paired with Bandana:-  One of the most outrageous and anomalous hippie outfit could surely be dark coloured low crotch harem pants teamed up with bold coloured bustier and graffiti printed head scarf or Bandana. The junk jewellery and multi-strapped footwear further adds on to the style flair of the ensemble.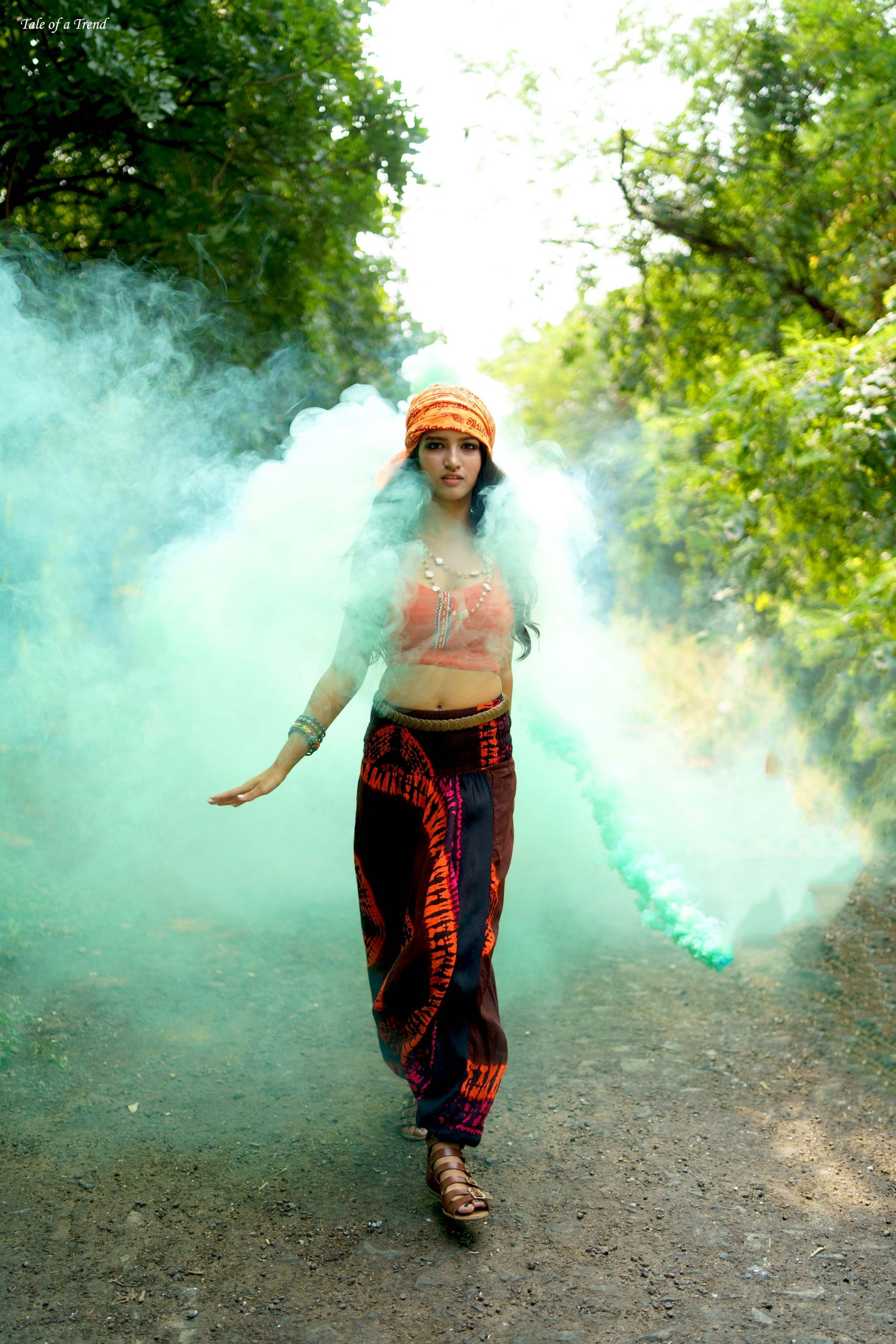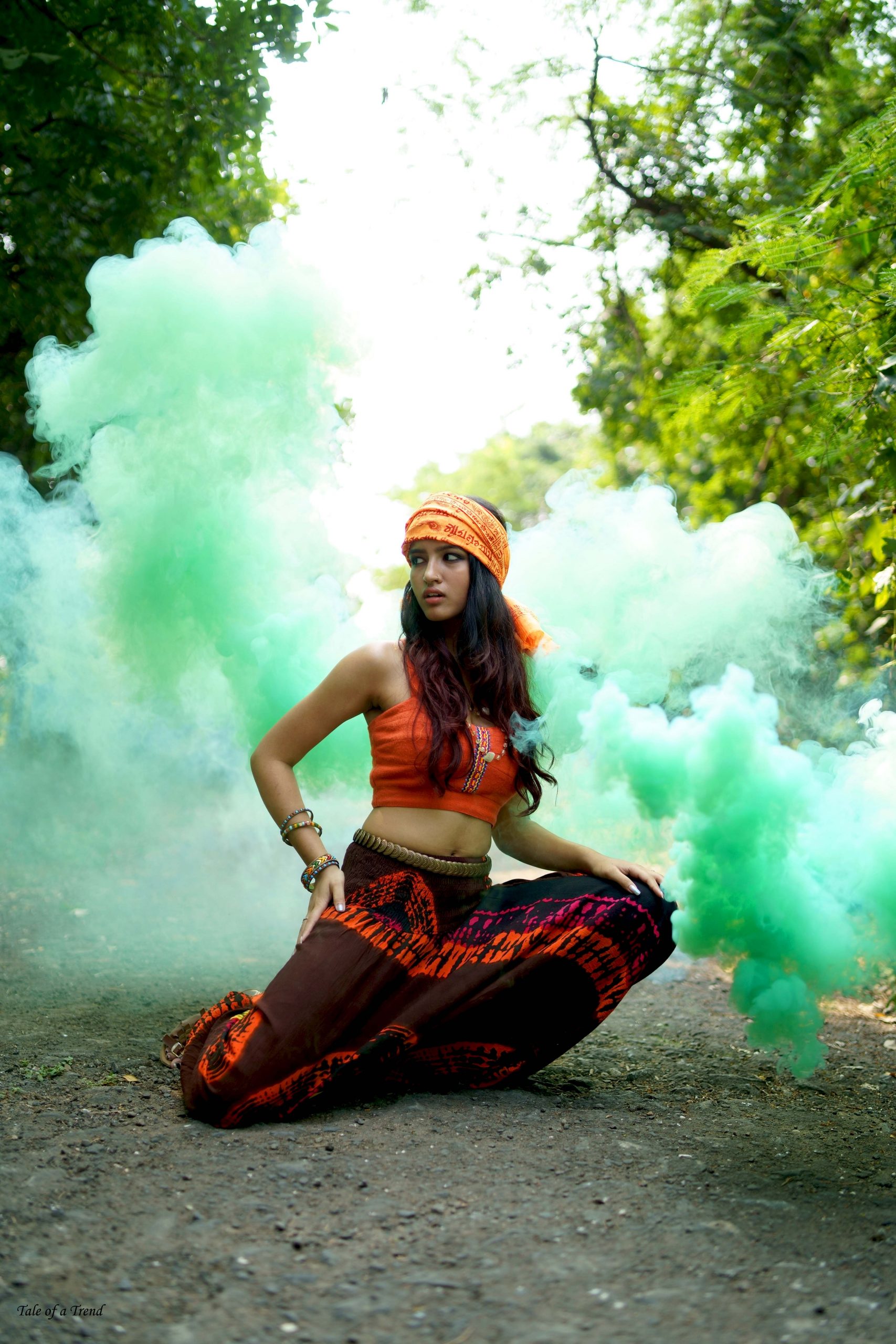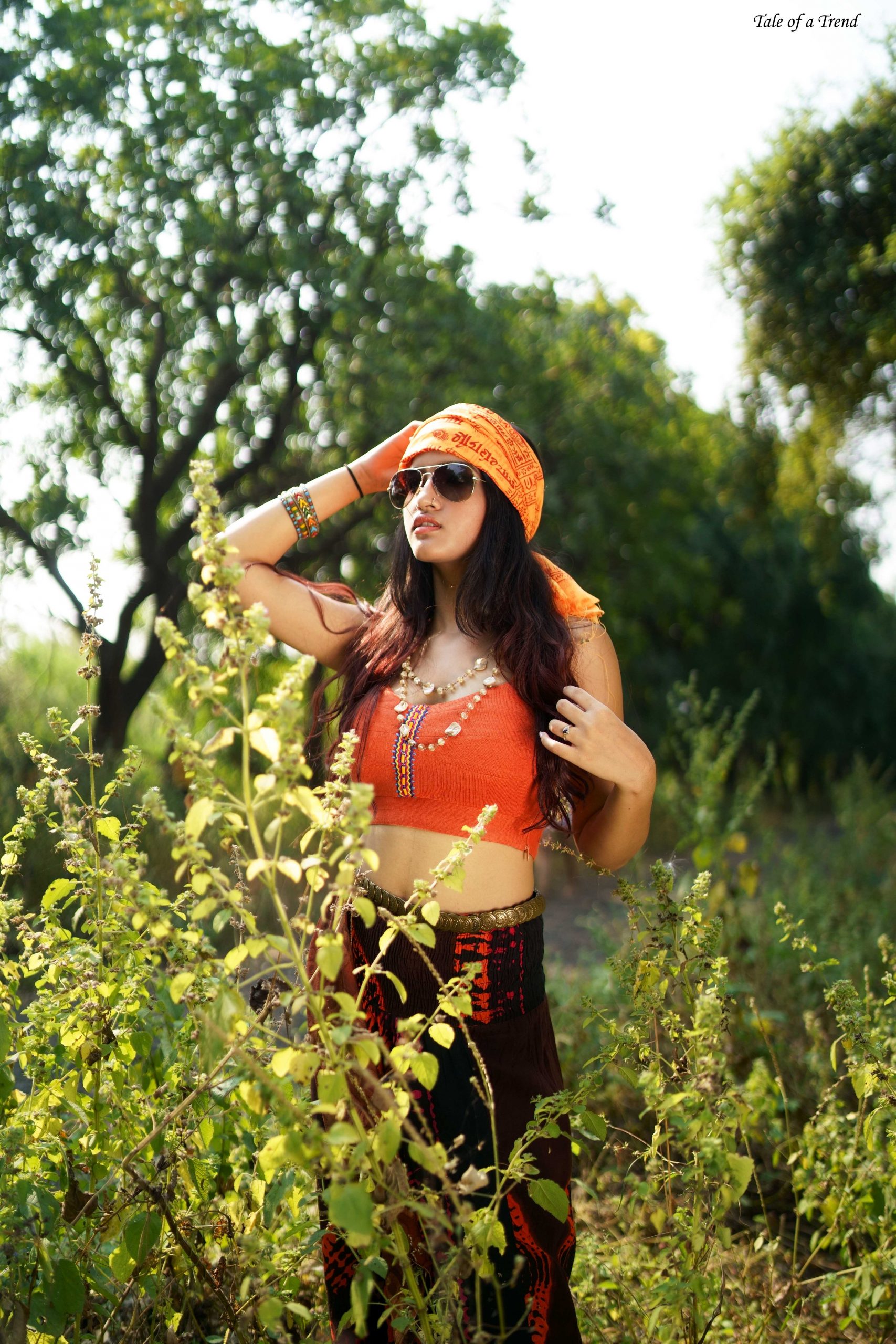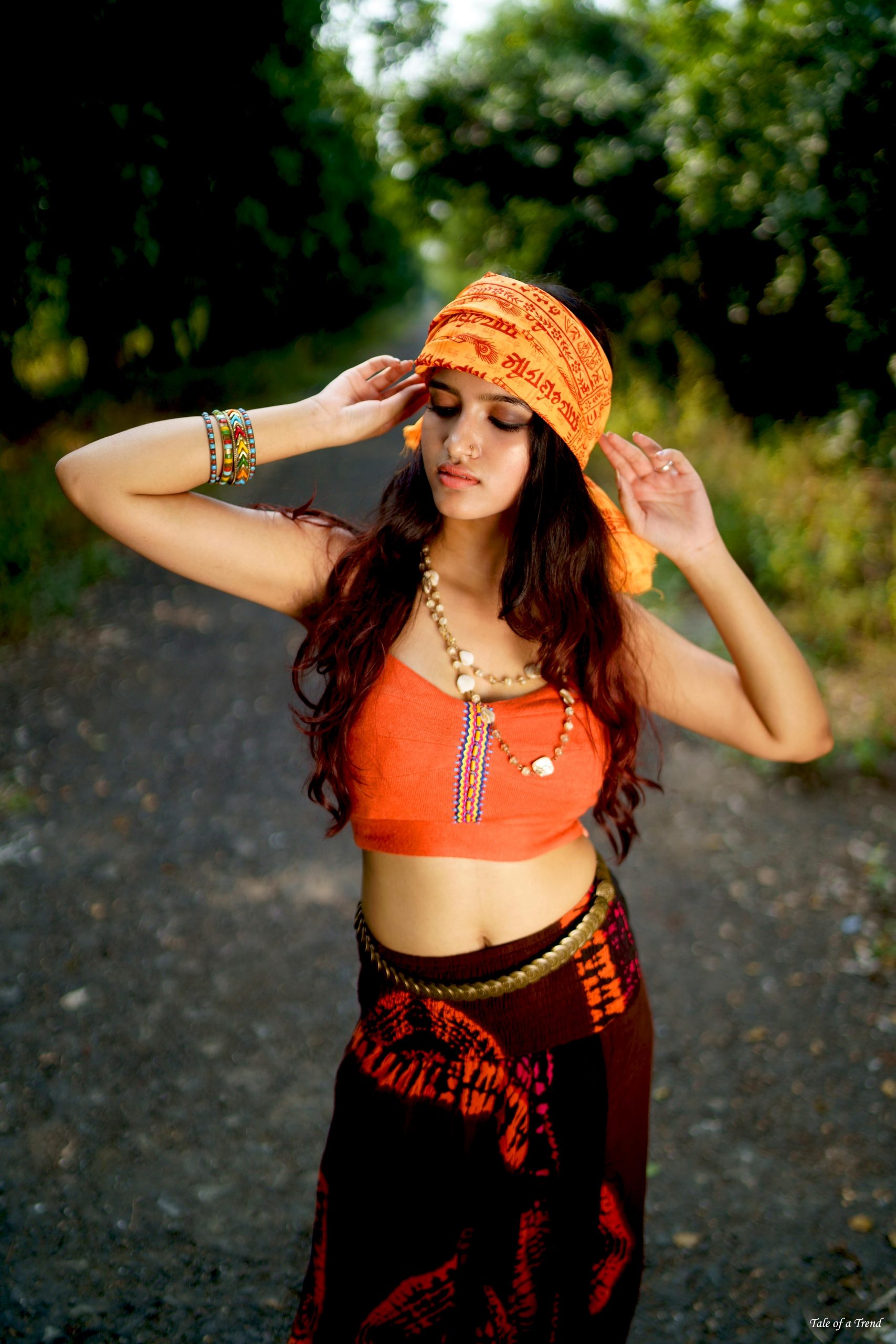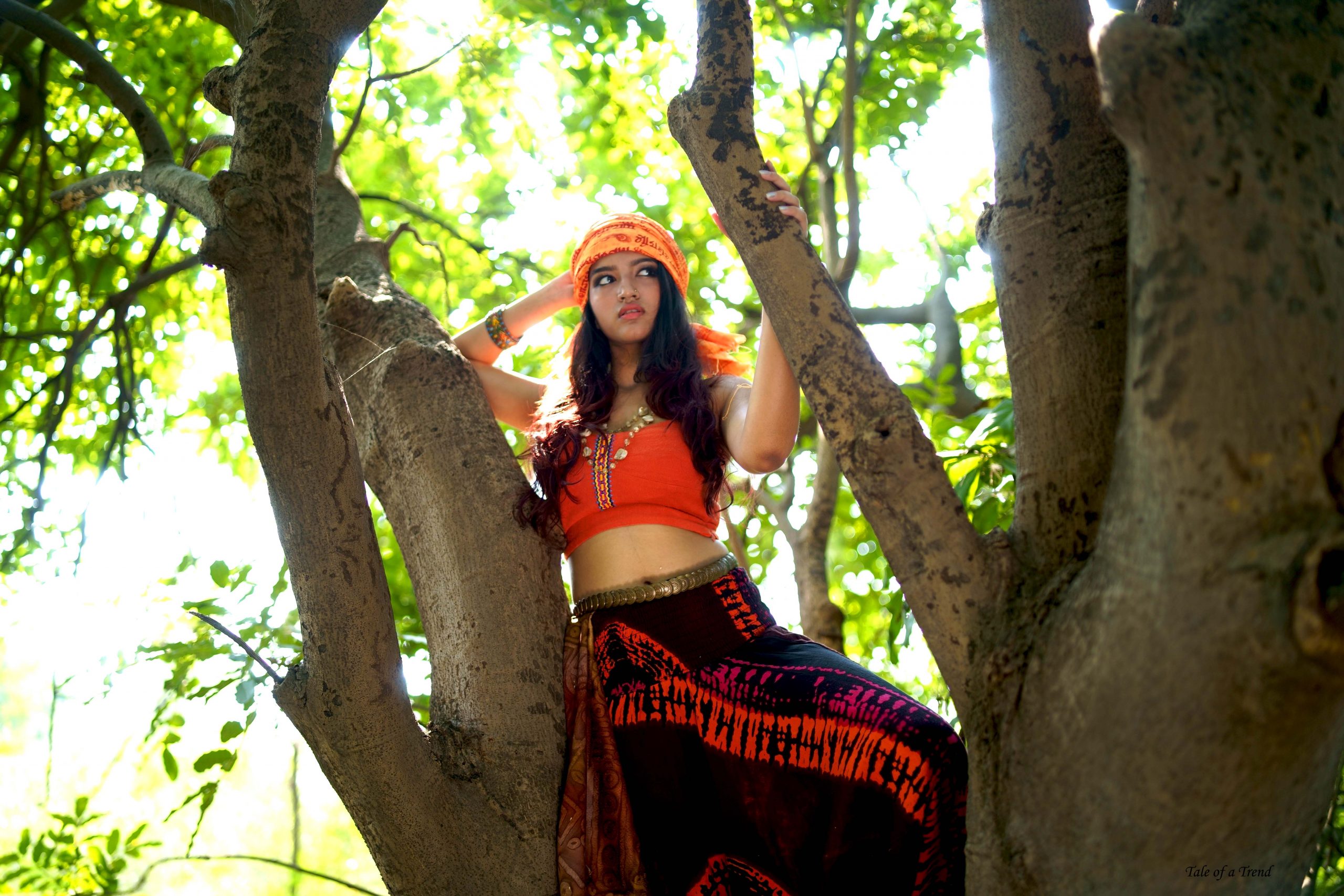 2. Printed Romper:- Heavily printed romper is one of the fashion staples amongst the hippies. Often paired with antique silver jewellery and sunglasses to make a perfect style statement!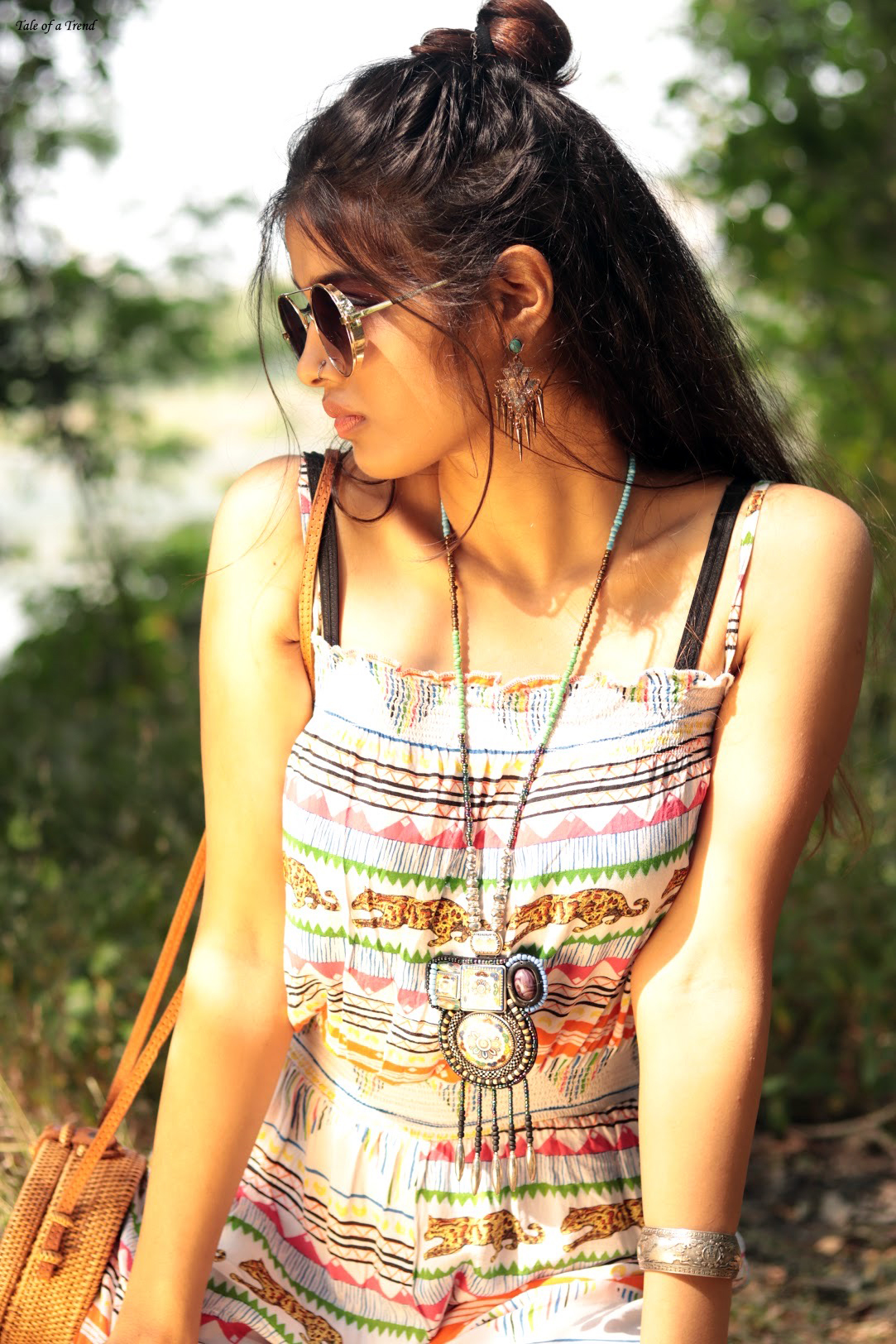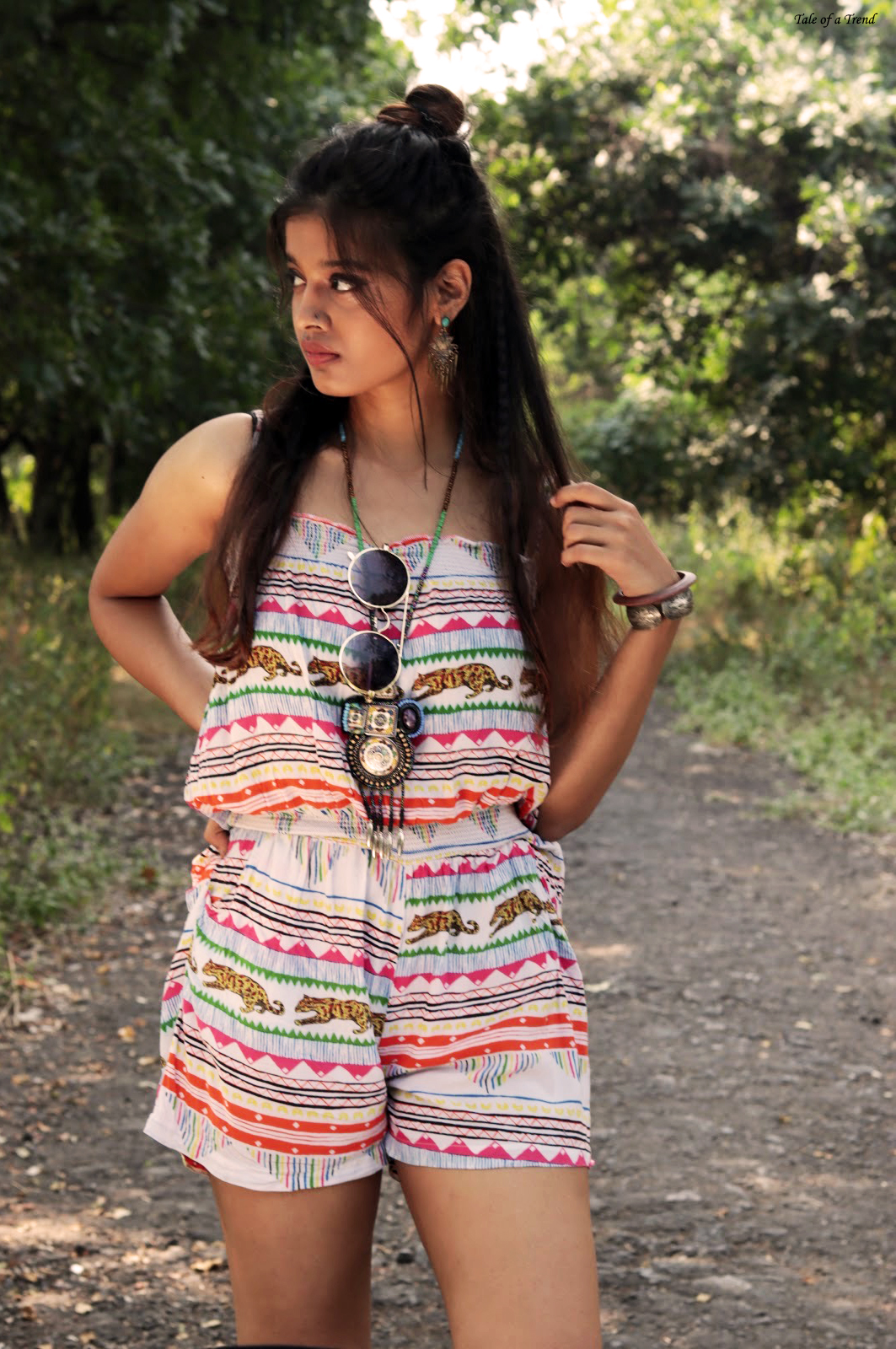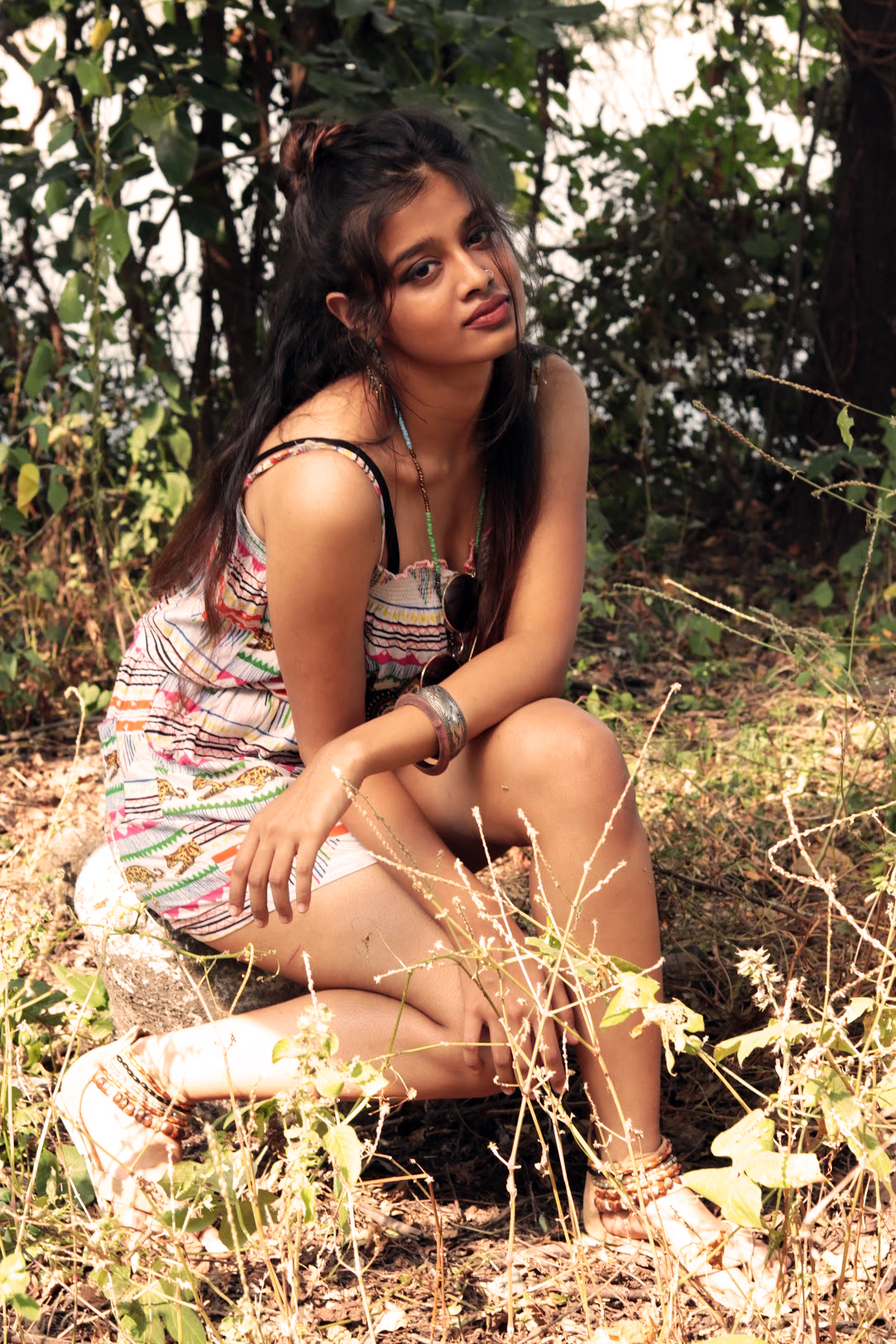 Go, get up, follow the Hippie Style and show off your individuality and expression.
The Trendy Team
Concept: Mehak Gulati
Stylist: Yashika Jatav
Models: Yashika Jatav and Diya Chandan
http://www.instagram.com/4abhiy