Winter is not a season, it's a celebration!
Well said, Anamika Mishra
and what about celebrating these winters in your cosy pyjamas? You guessed it right, dear readers, I mean a pyjama party but in public!
On a cold foggy morning, when your warm blanket is asking you to stay in bed, getting up and changing the layers of clothing is surely a challenge. Raise your hand if you also feel the same.
Don't worry we got you! Today, we present you the ideal fashion guide which will allow you to hit the streets right from sleep, without giving up your comfort and making you look effortlessly stunning.
Neon night wear and white jacket–  Do you think this stylish fluoro green  night dress is meant only sleeping? Ofcourse not! You can simply roll out of the bed in such a glam outfit and accessorise it with a jacket, cap and fashionable sleepers. Trust me you are absolutely ready to create a street rage!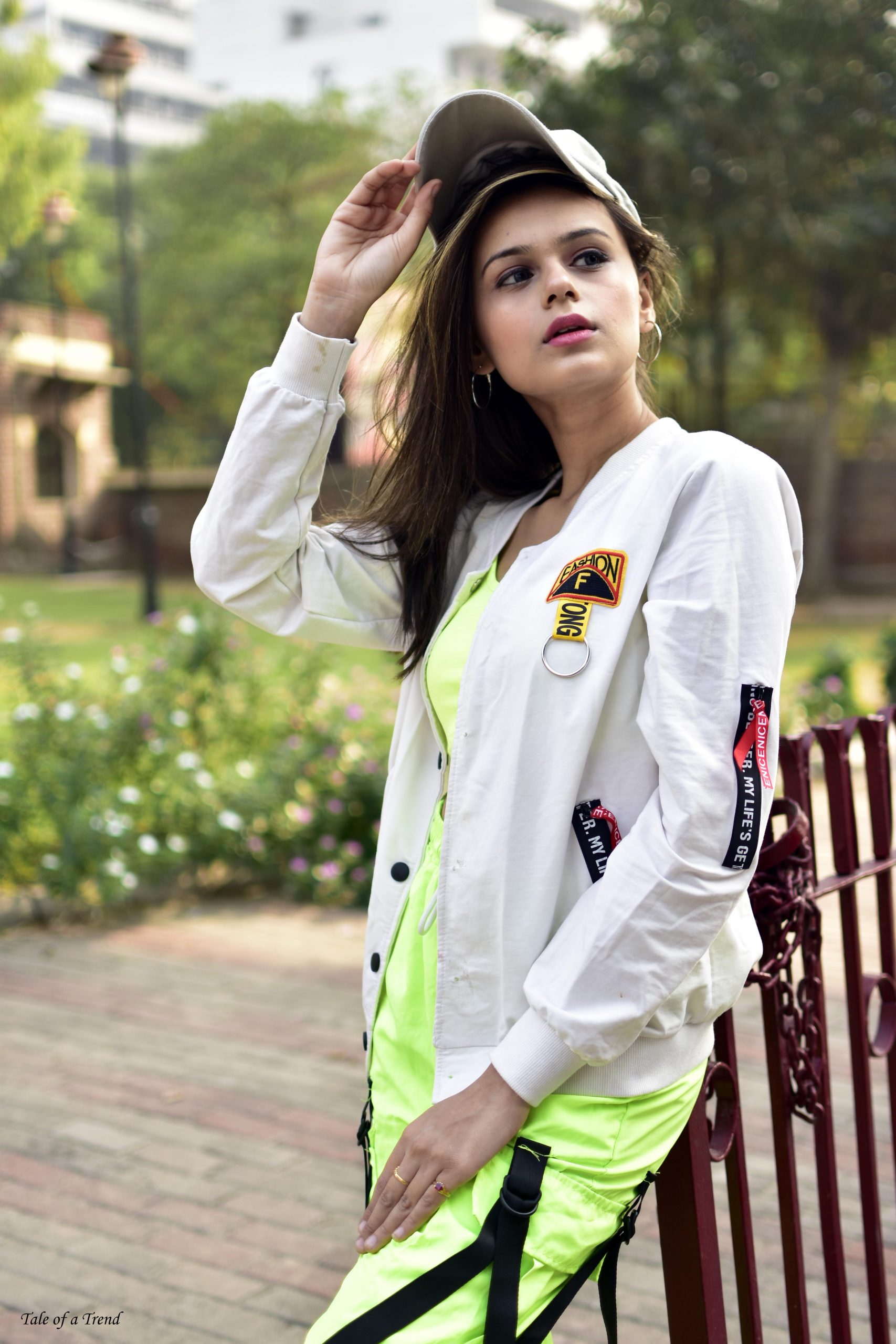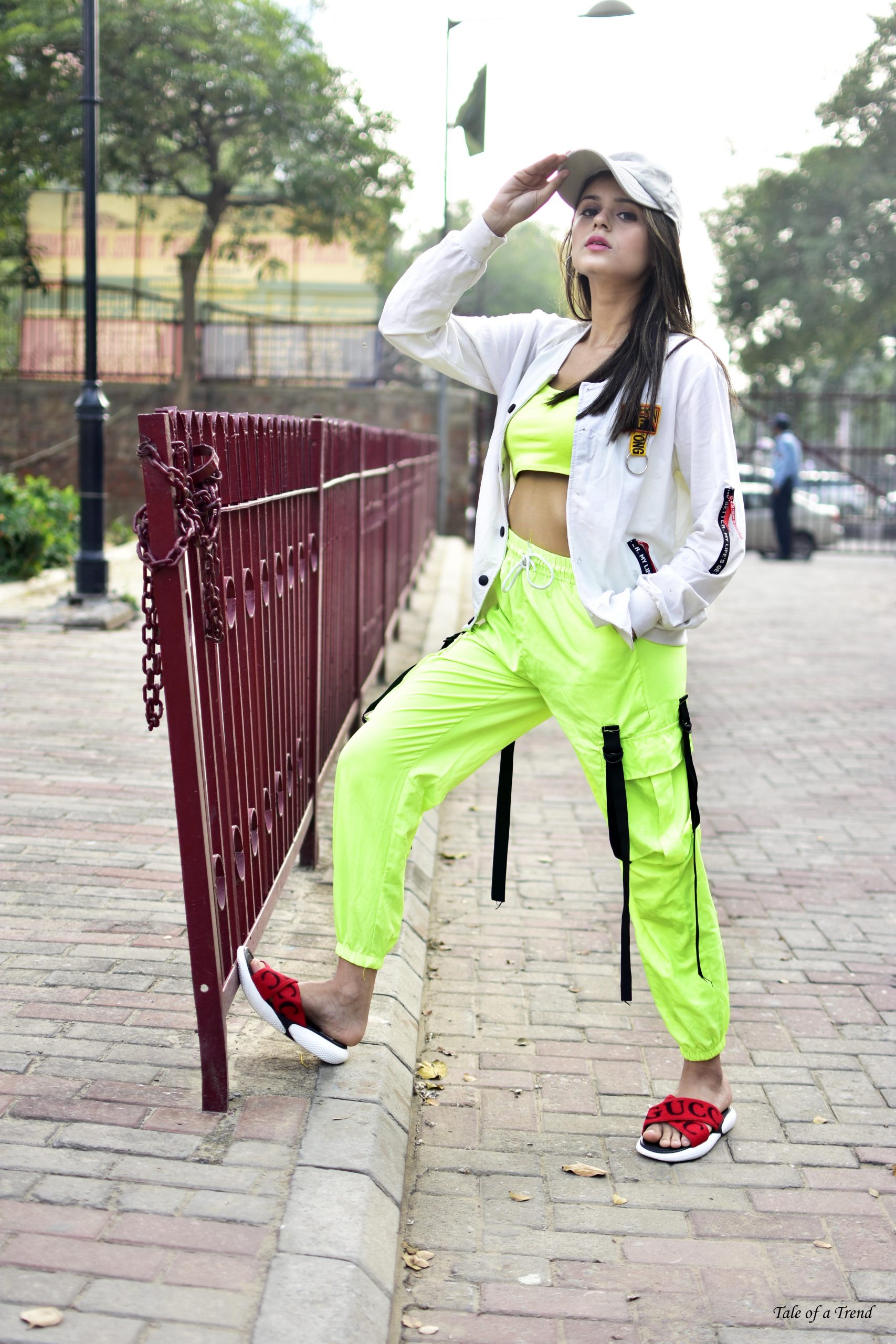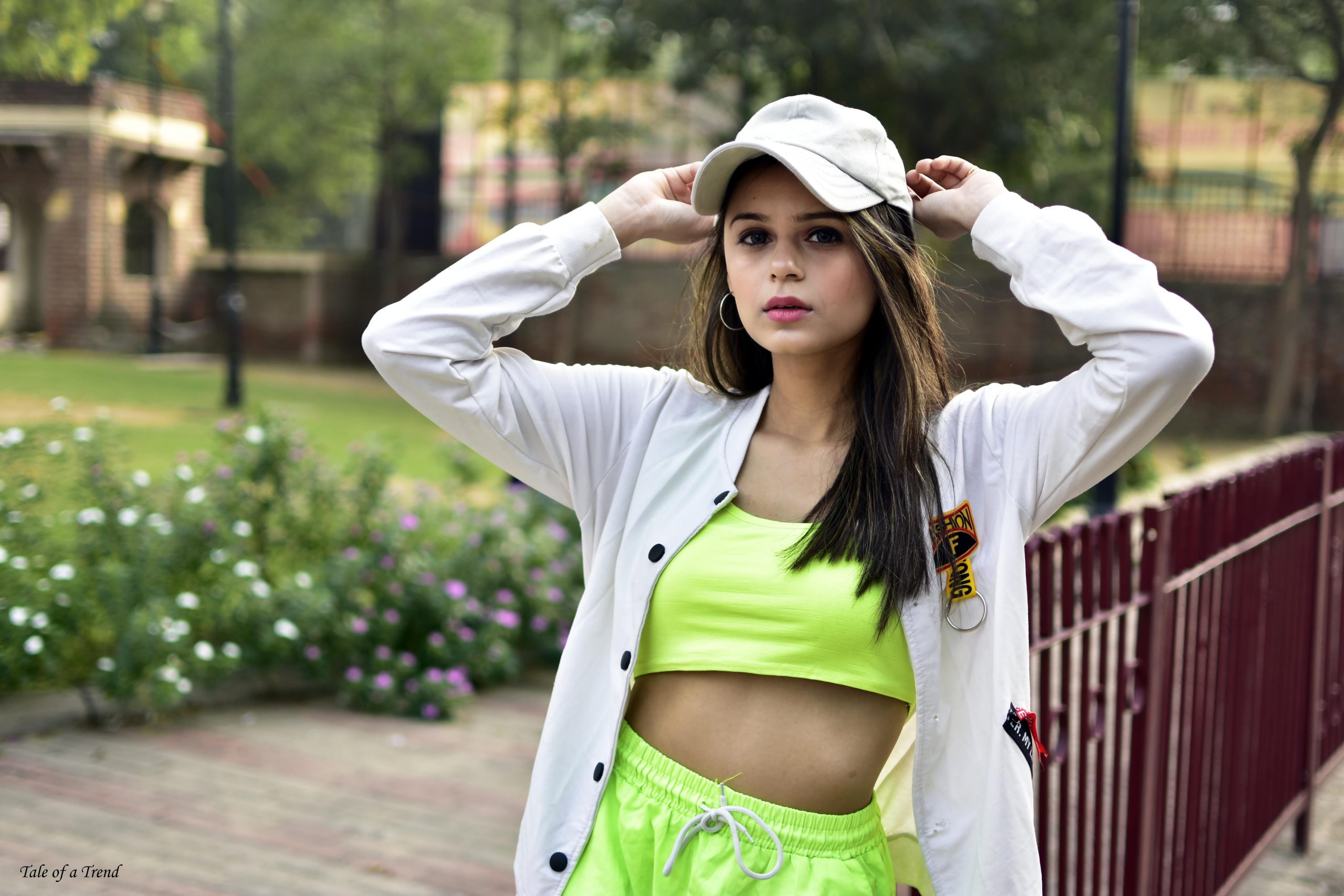 2. Classic Hoodie Jackets– I'm melting down in these freezing winters. That's the voice of every guy in this season and our daring dude is also on the same pace. Packed up in all time savior hoodie jacket and track pants and creating a wave of style in comfy and cosy sleep wear.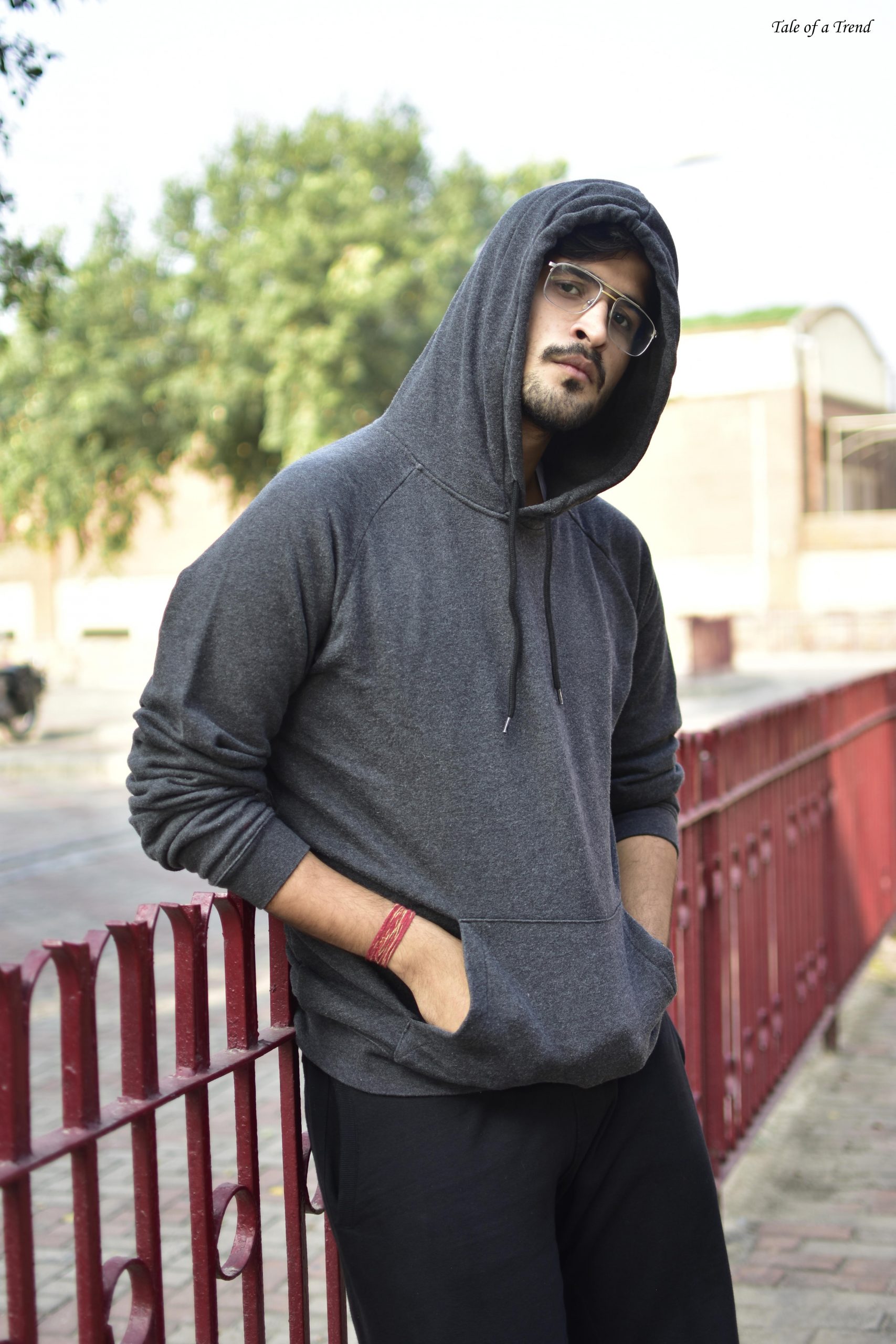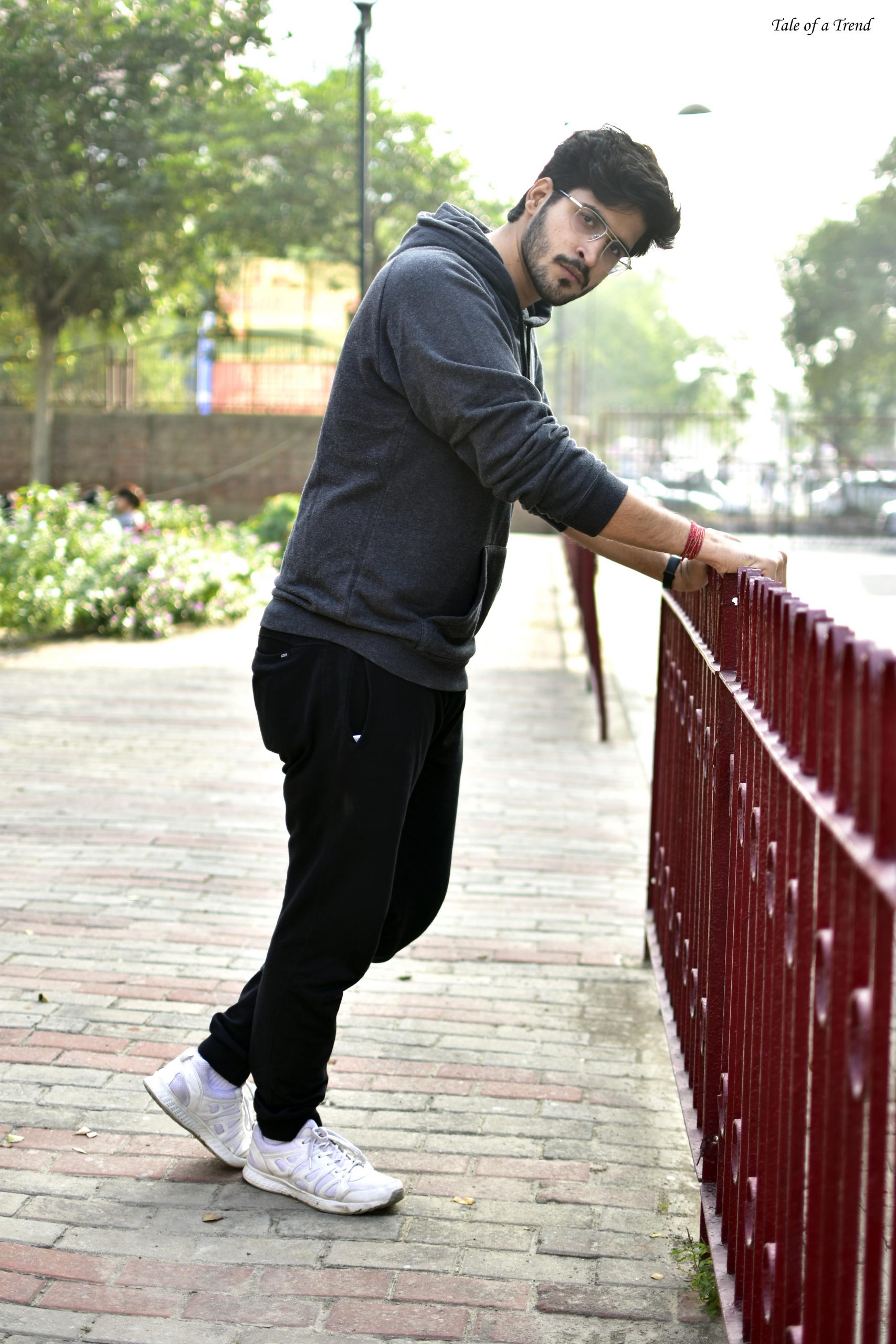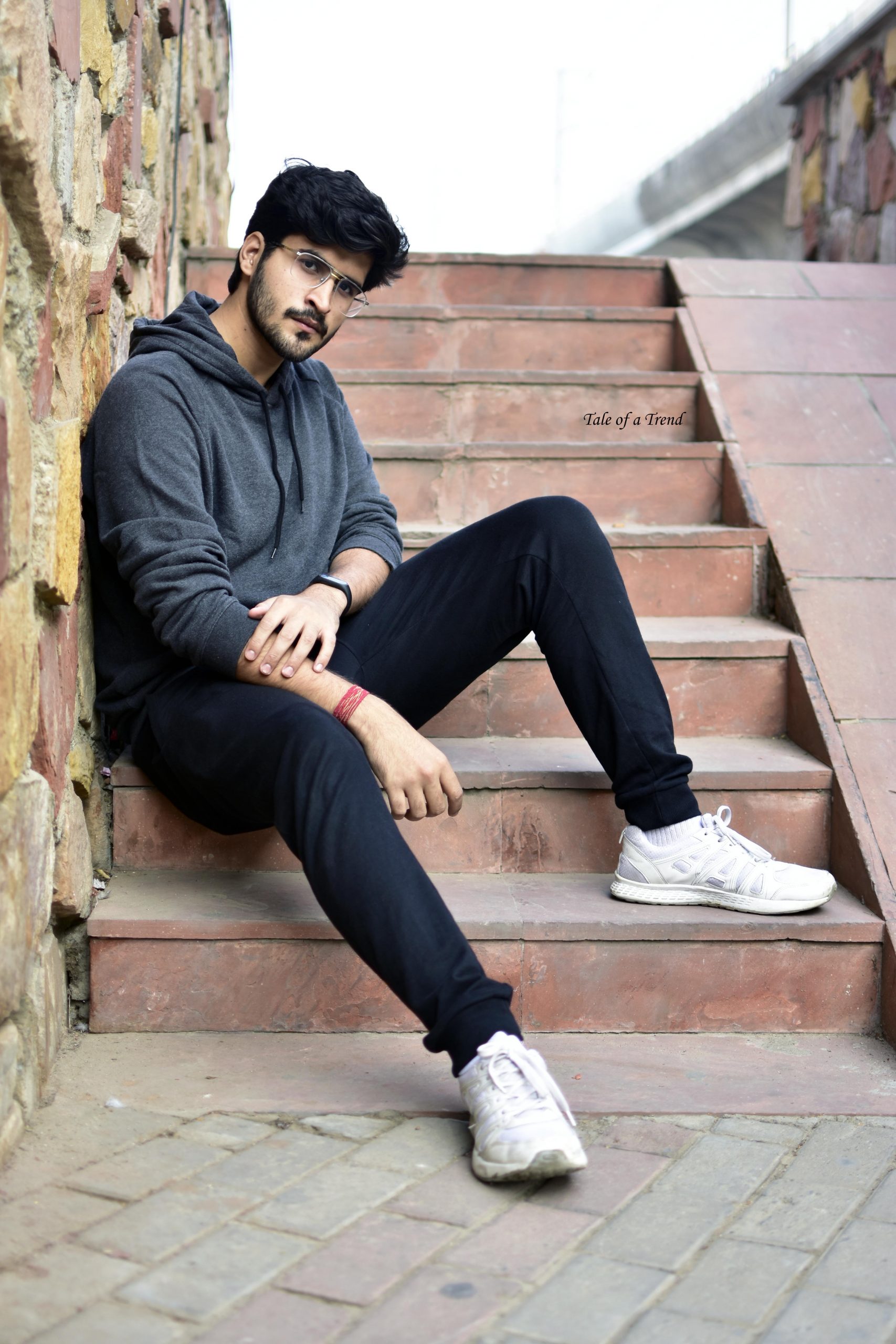 3. Sweater Obsession – So, what do you think, sweaters are for winter survival or style? I guess…. both! Like our super model many of you must have also invested a lot in sweaters. Take them out, It's time to show off. Whether you decide to wear shorts or pyjama at night, just come out of your bed-n-blanket in the morning and wear a sweater, a simple long pullover style or may be a turtle neck. Just comb your hair and you are couture ready for the day. You can futher enhance your look with a flat wool cap and a sling.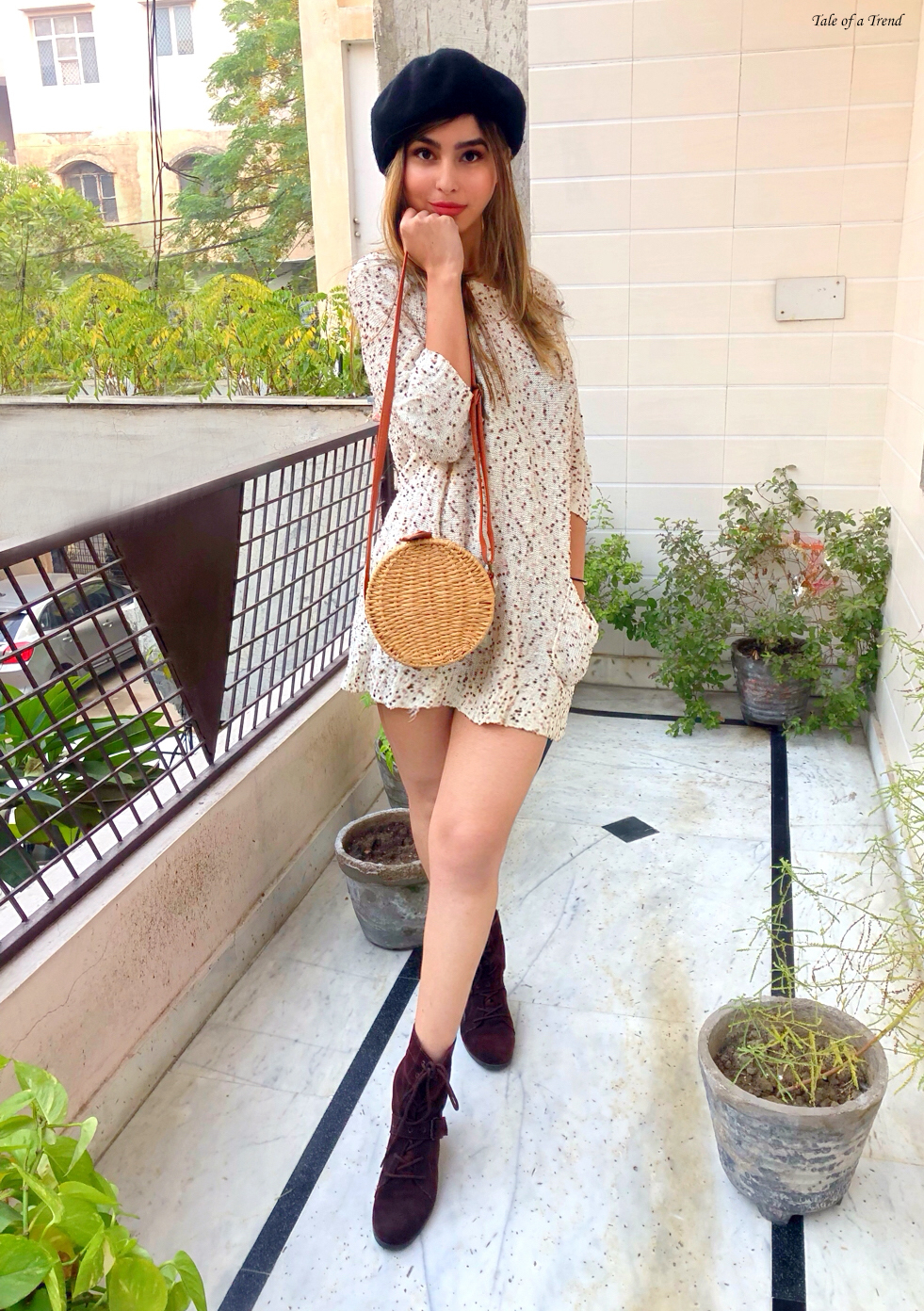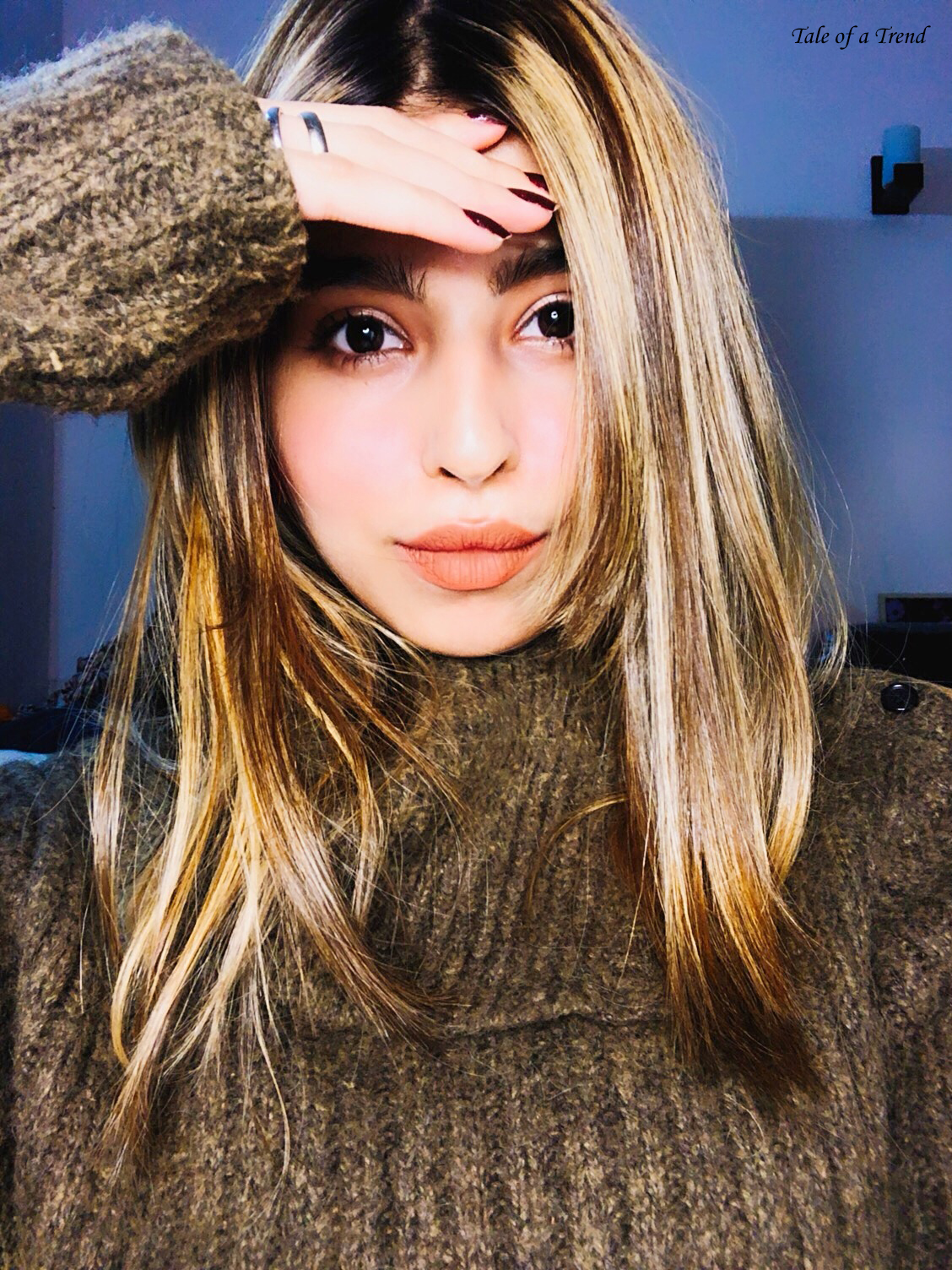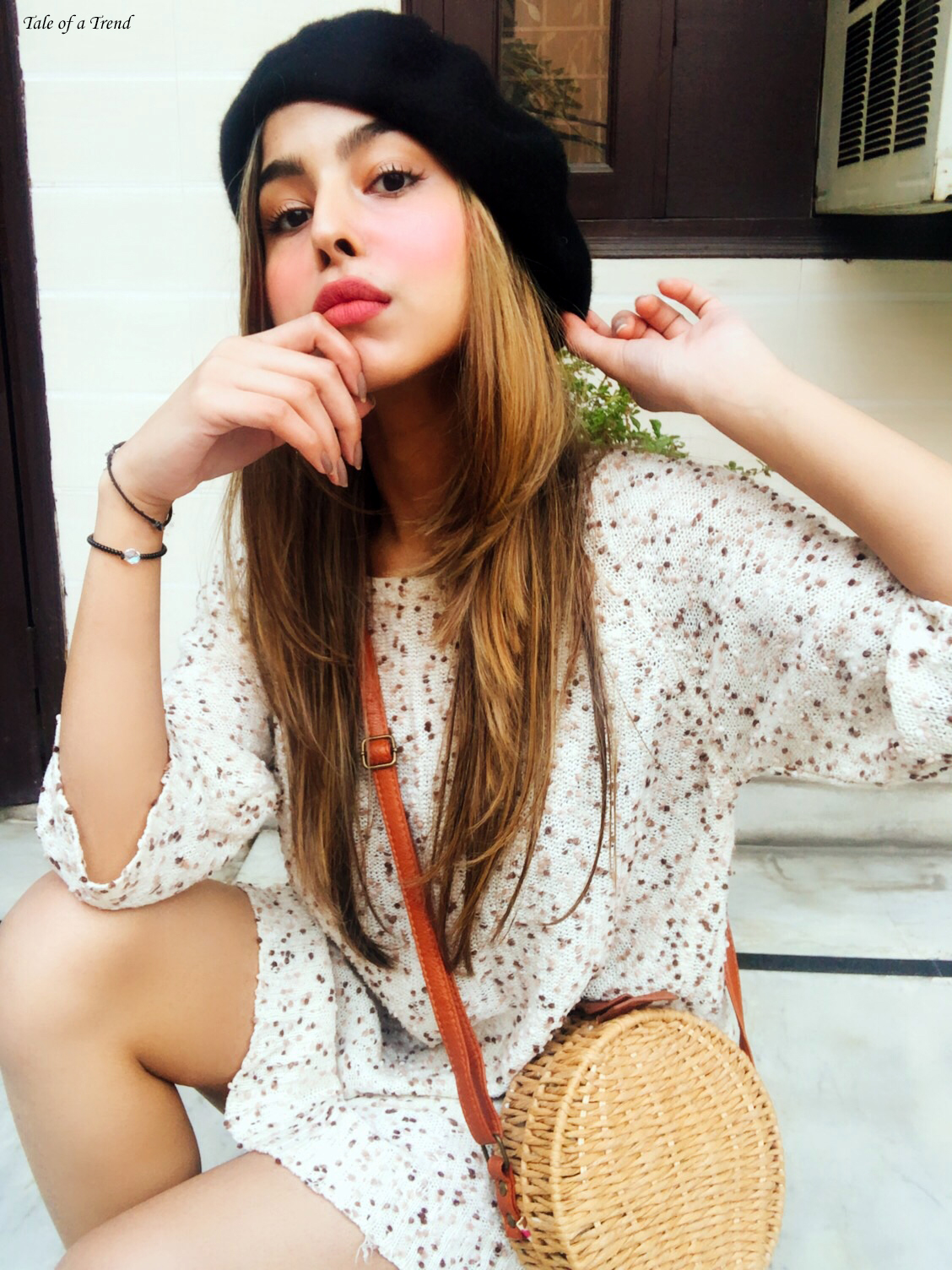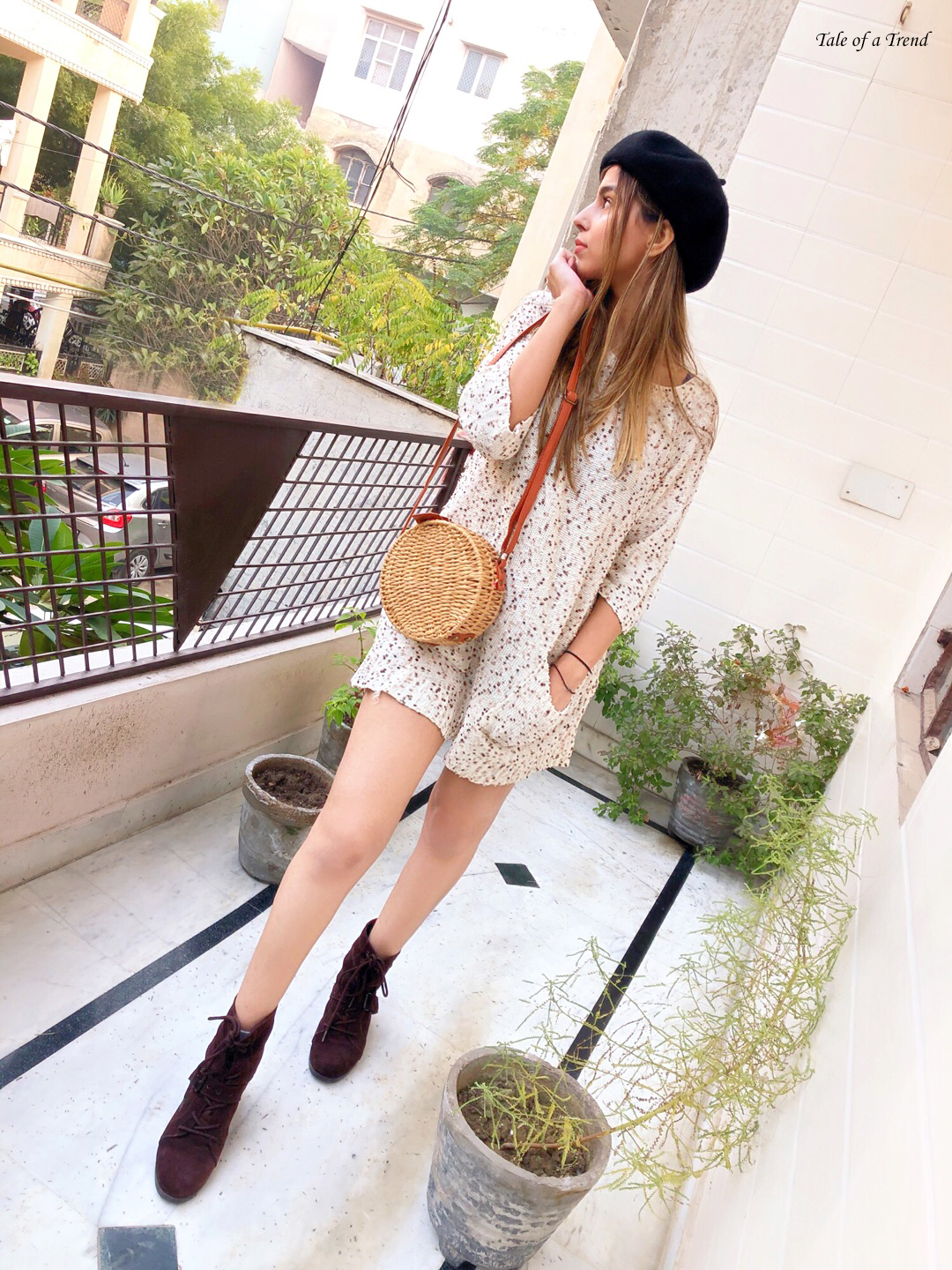 4. Printed Pyjamas Trend– Always wear pretty printed pyjamas to bed! You never know when you have to step out on the street. Pair it up with a cut sleeves top and slip on shoes and be a trendsetter. If the sun is sparkling bright, you can choose to drop your wintery jacket.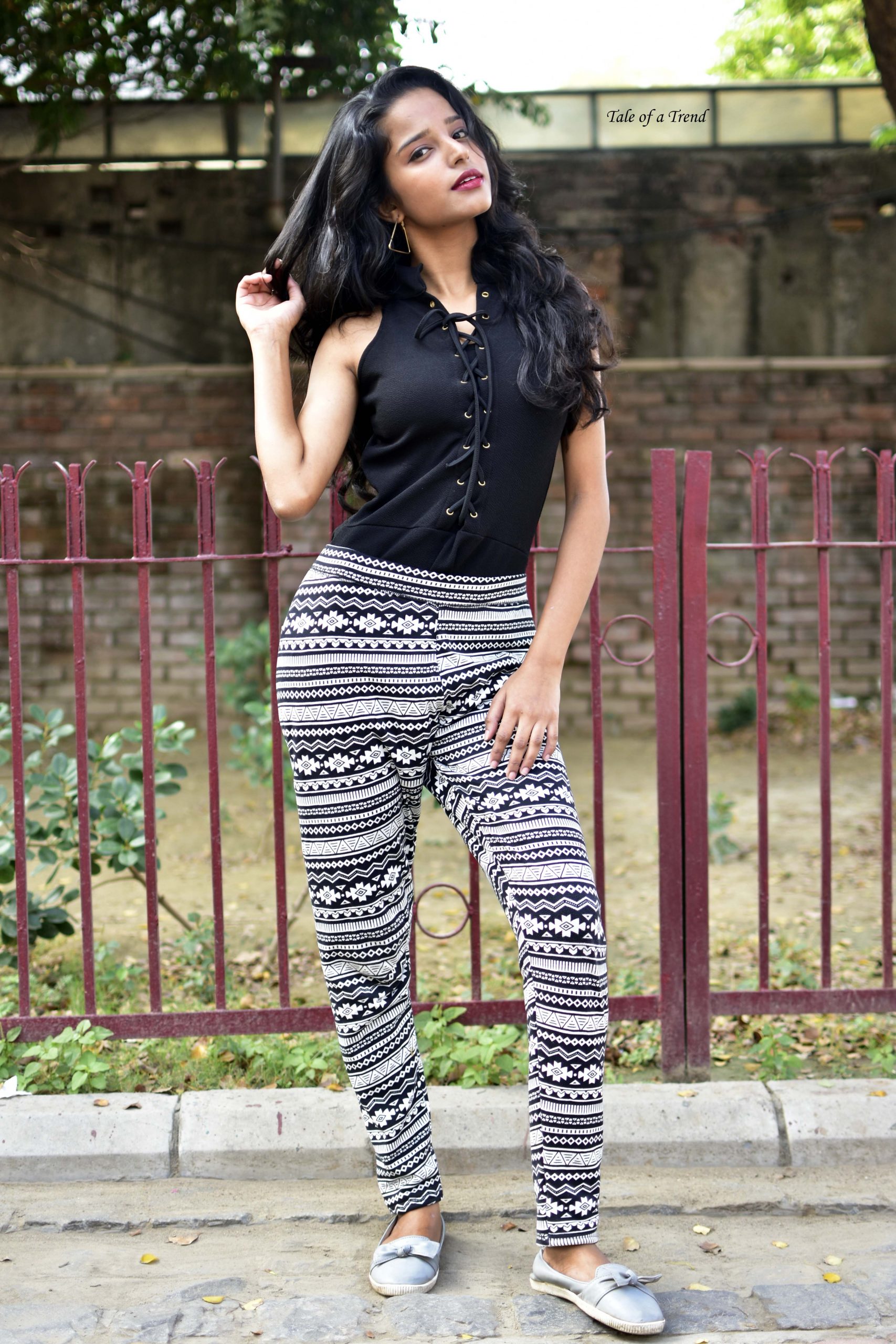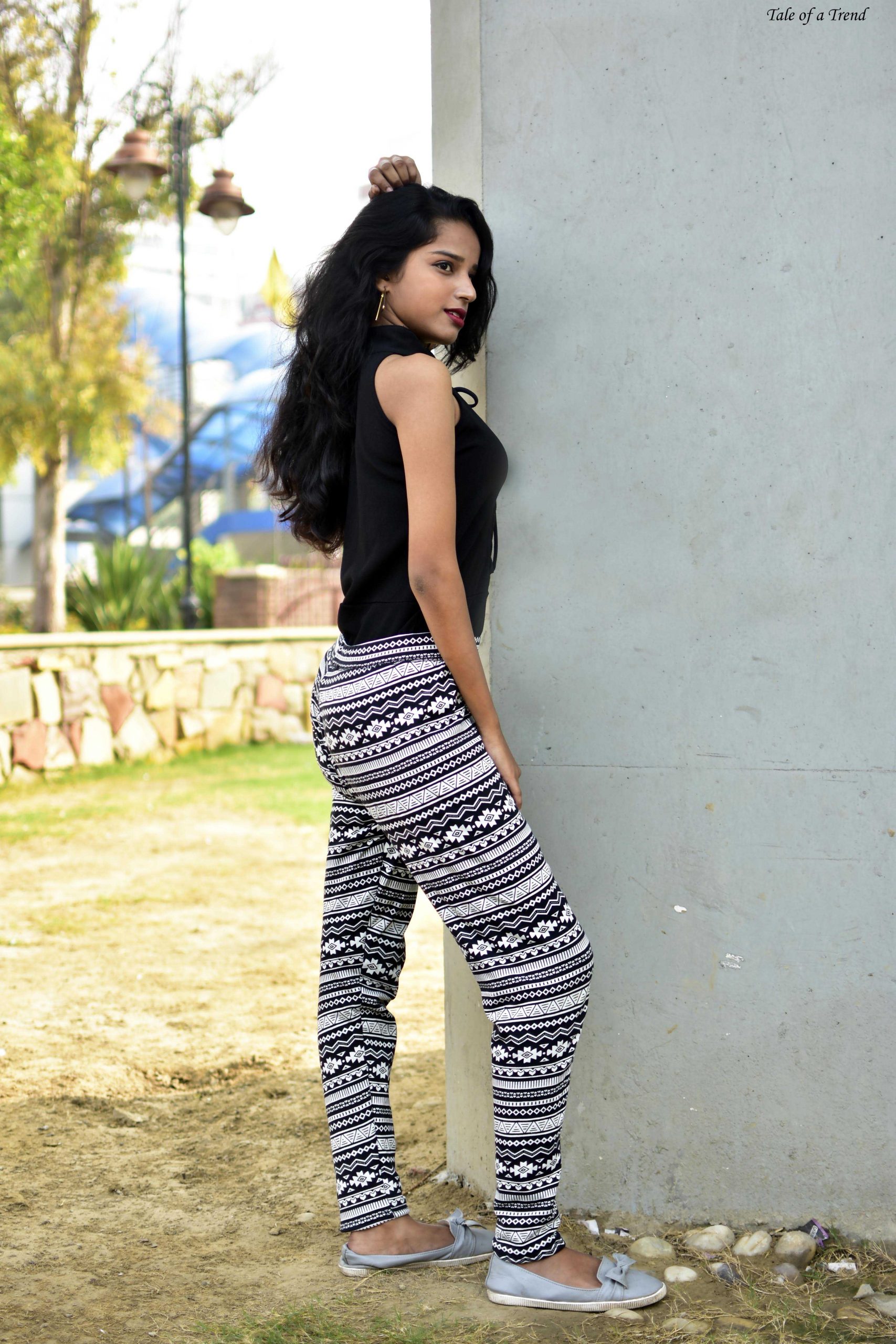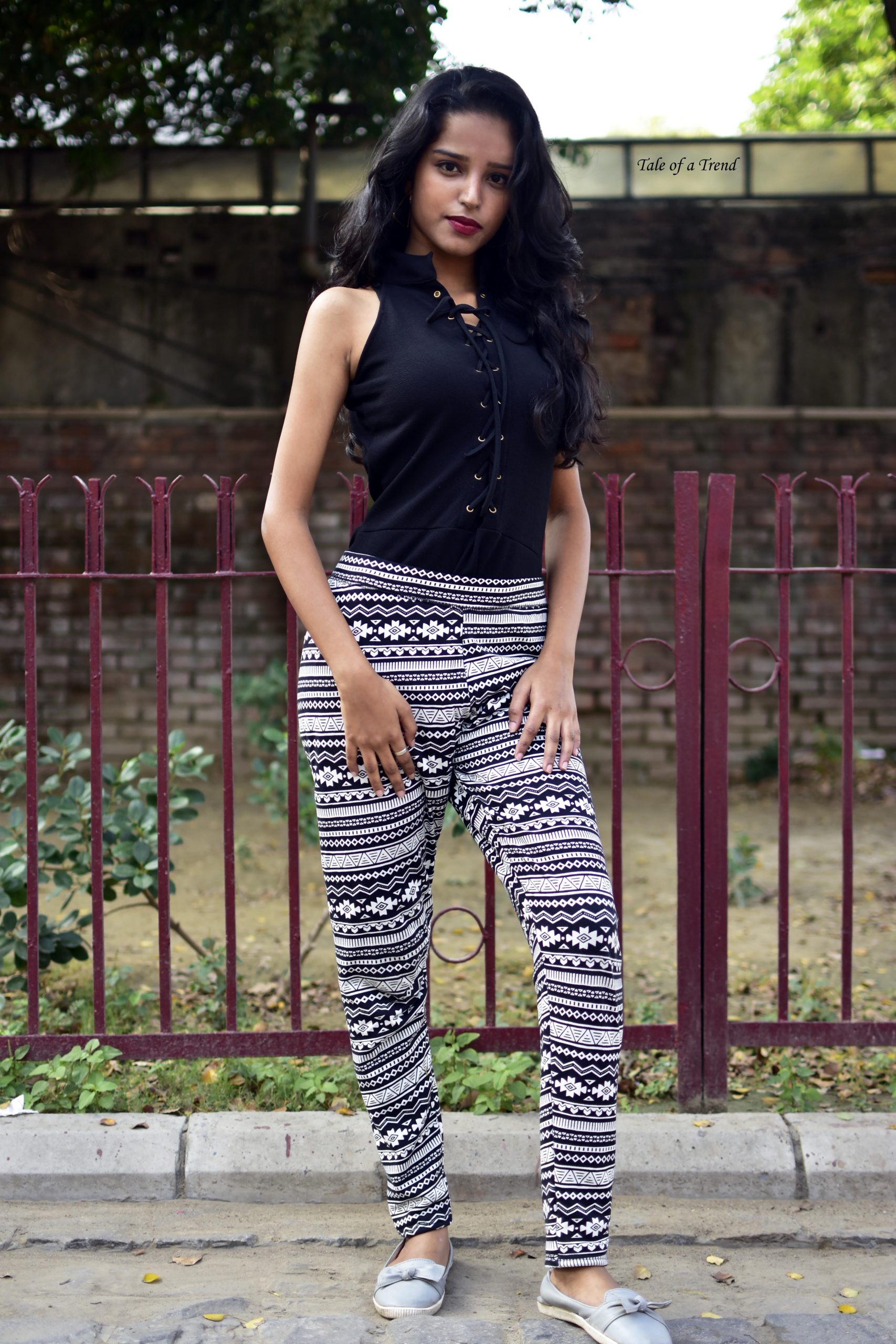 5. Shorts and Shrug– Night shorts paired with crop top and wintery shrug in monotones is the next trend on the deck. Add up some charm with ' thigh chains' and be a hottie in coldie!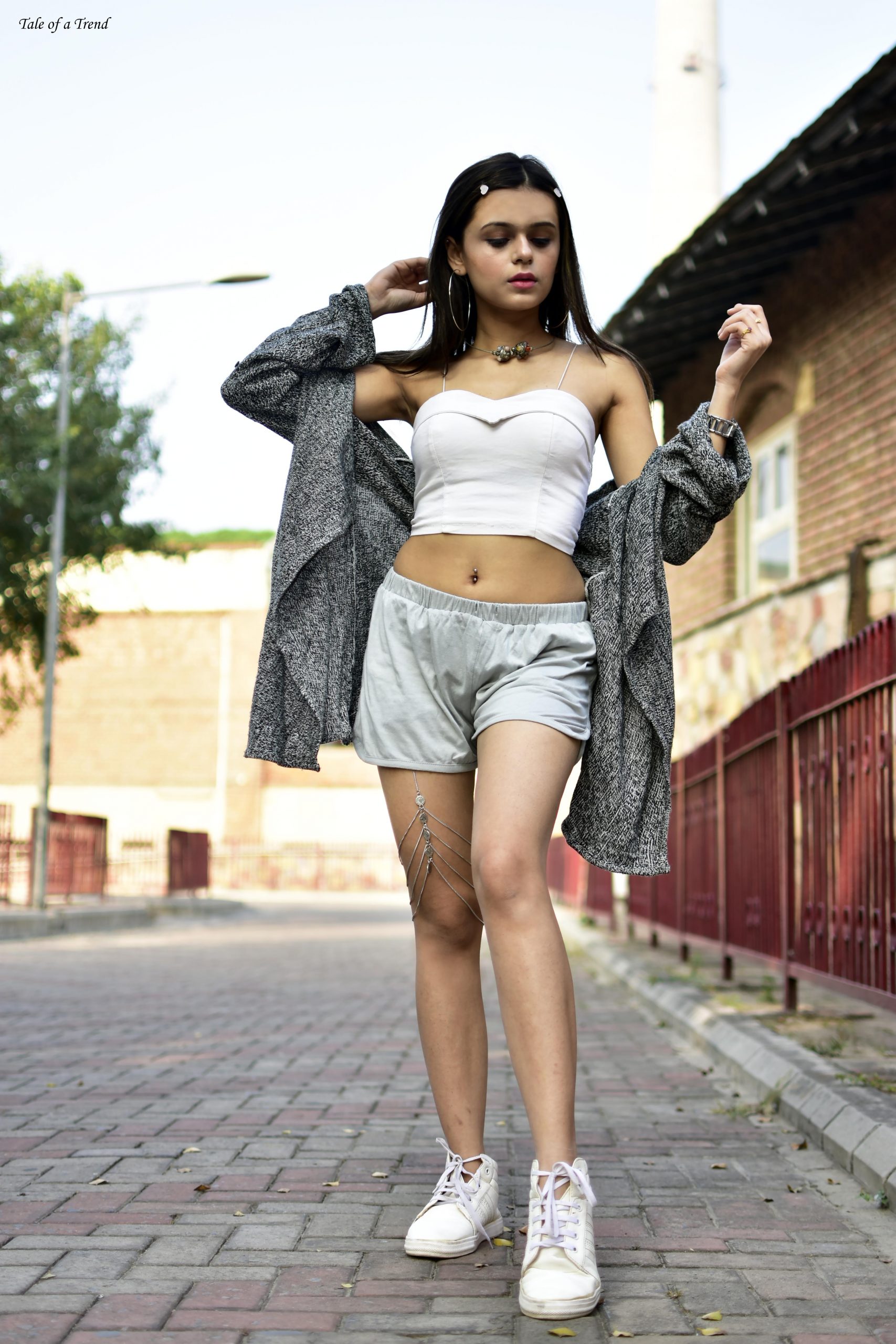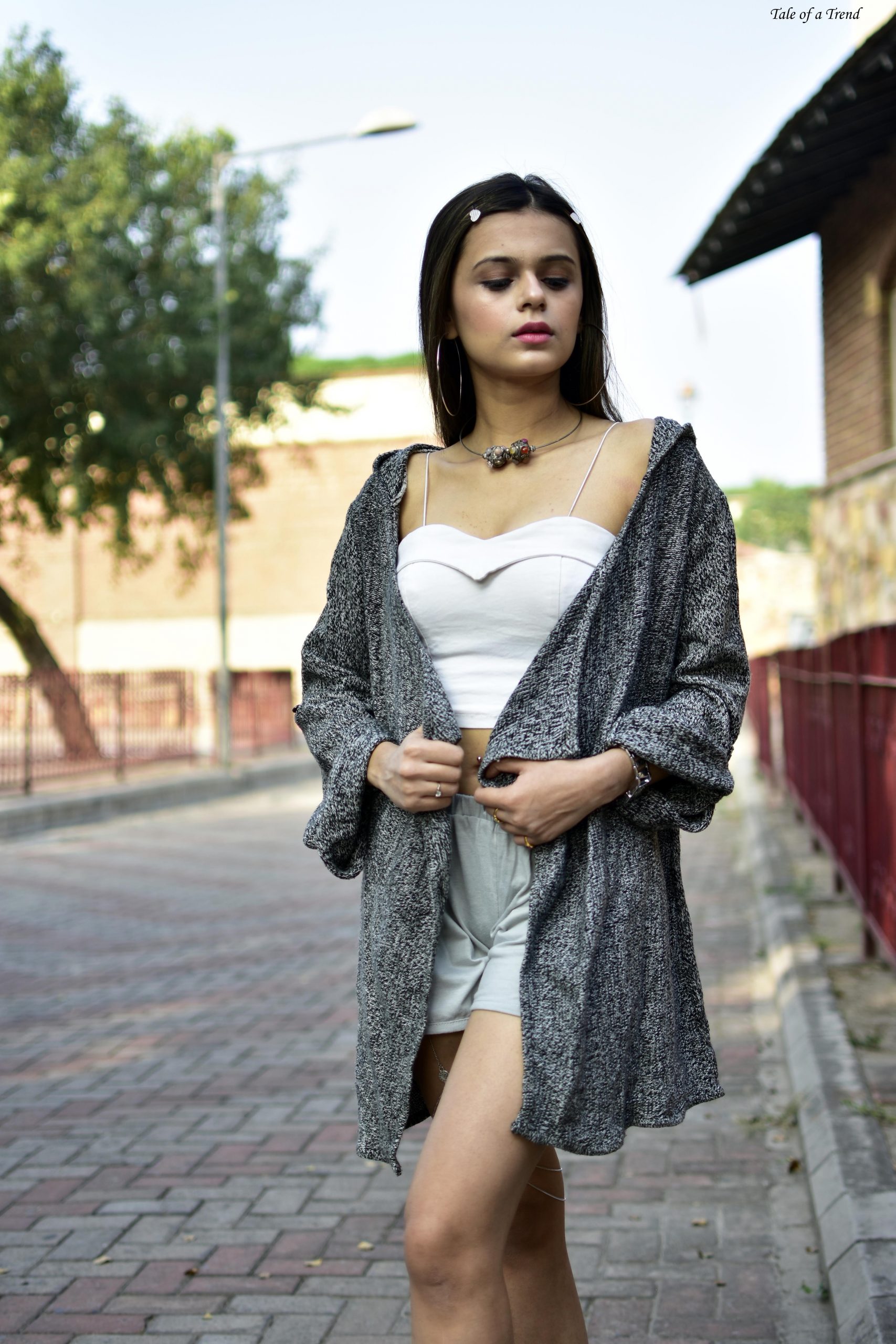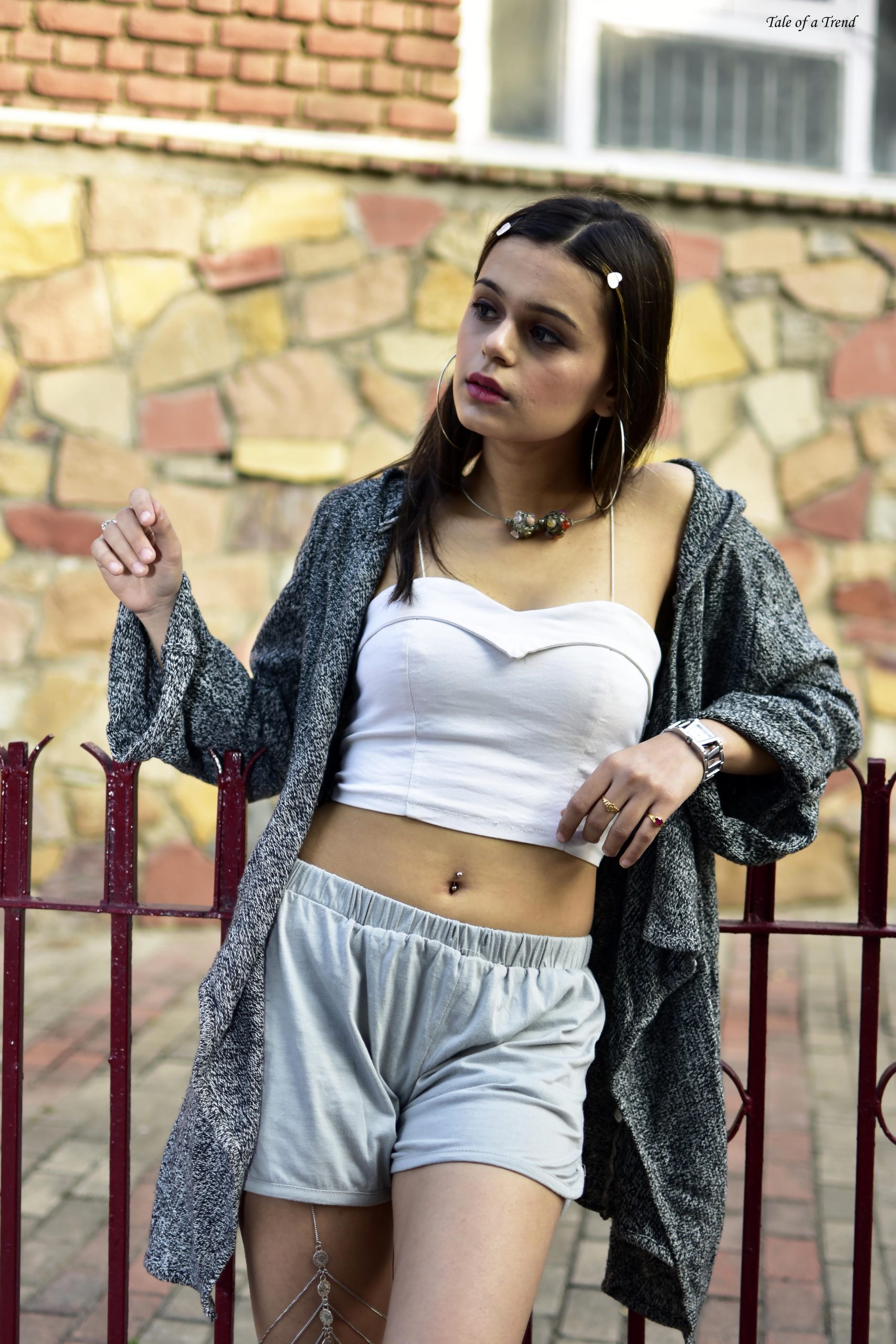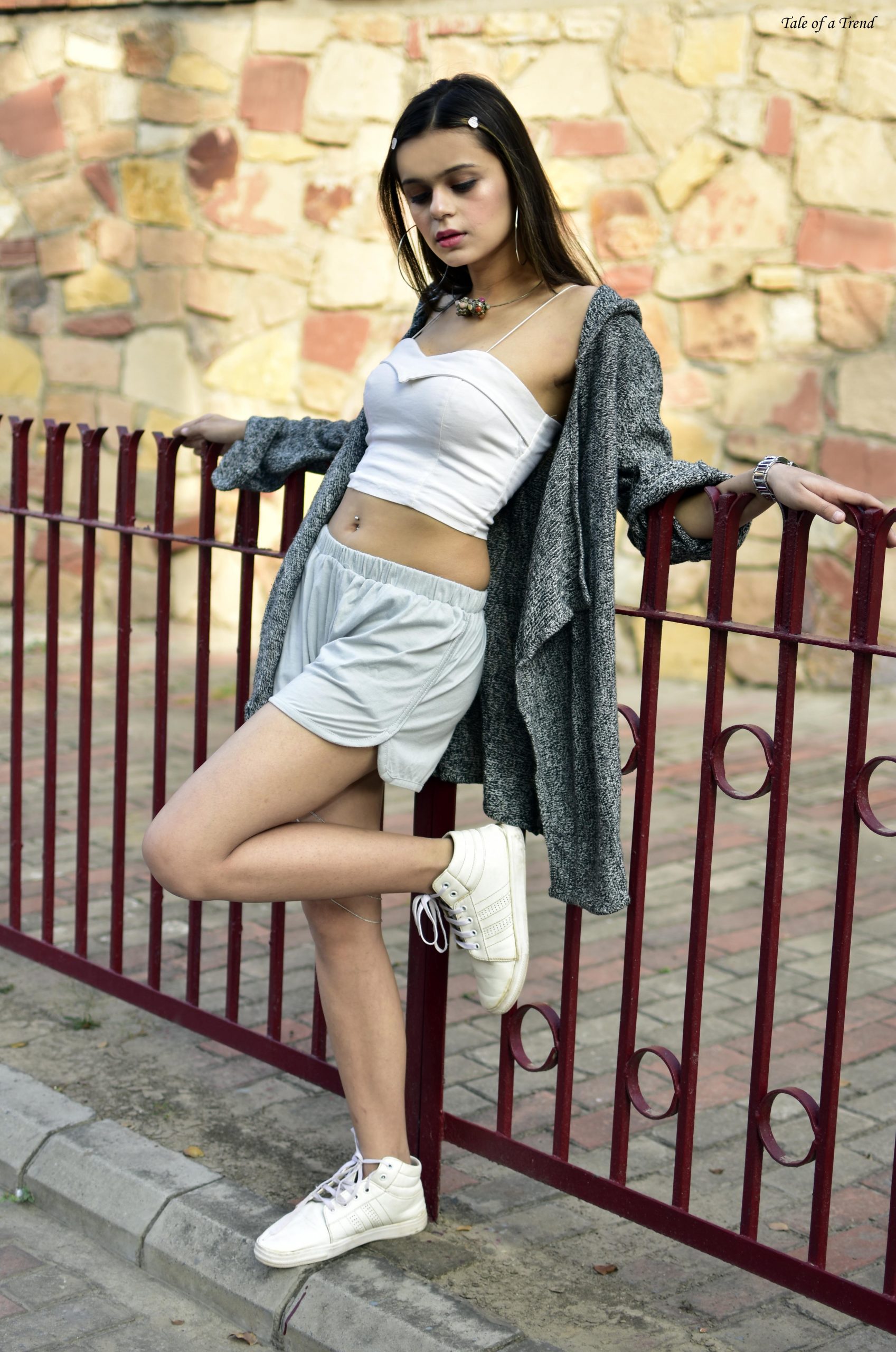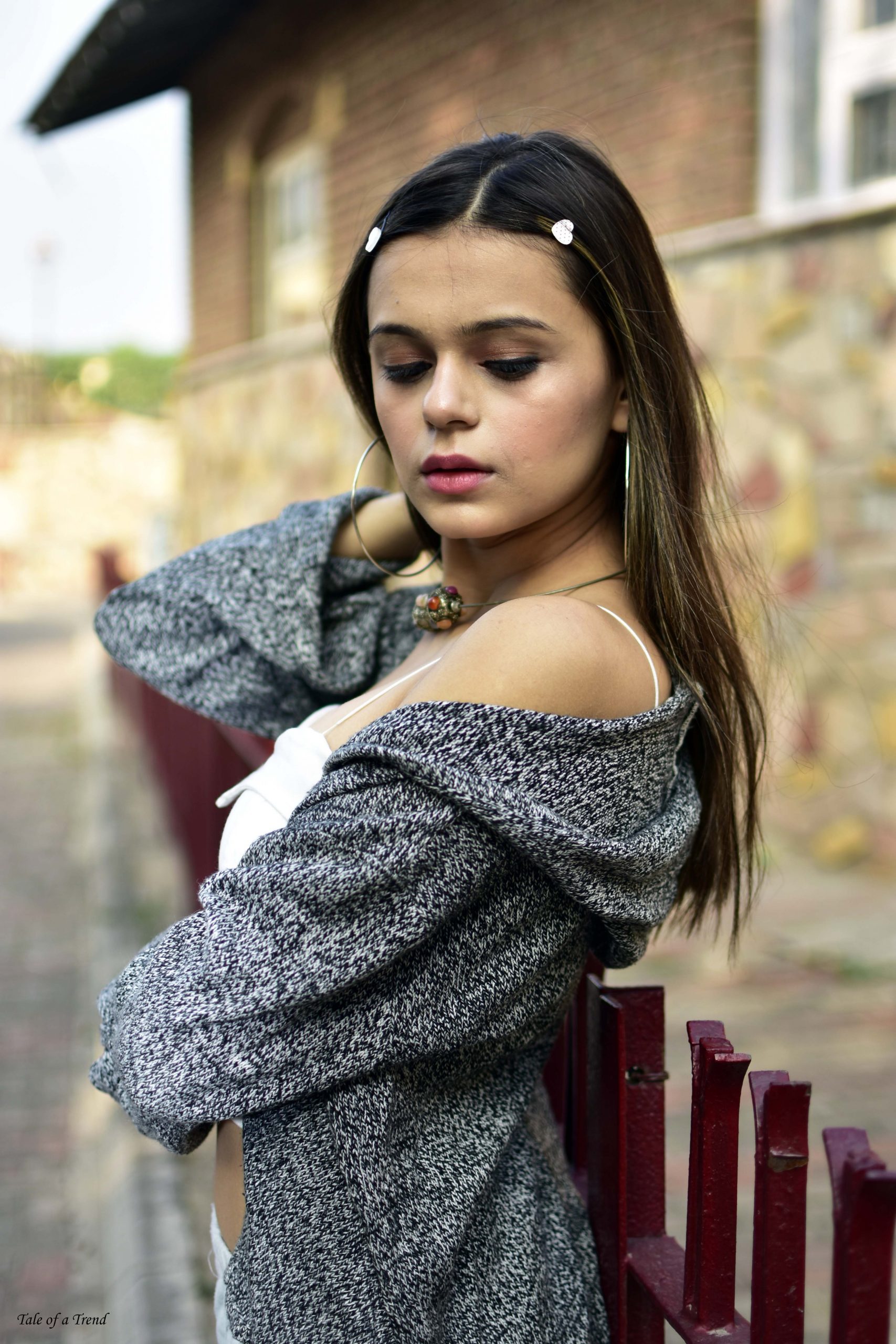 6. The Perfect Polkas– These tiny and mighty dots look fabulous in all seasons. This fashion-faithful polka sheath dress is surely a luxury sleepwear. You can definitely leave your house in this bed time attire and stroll all the streets with all eyes on you.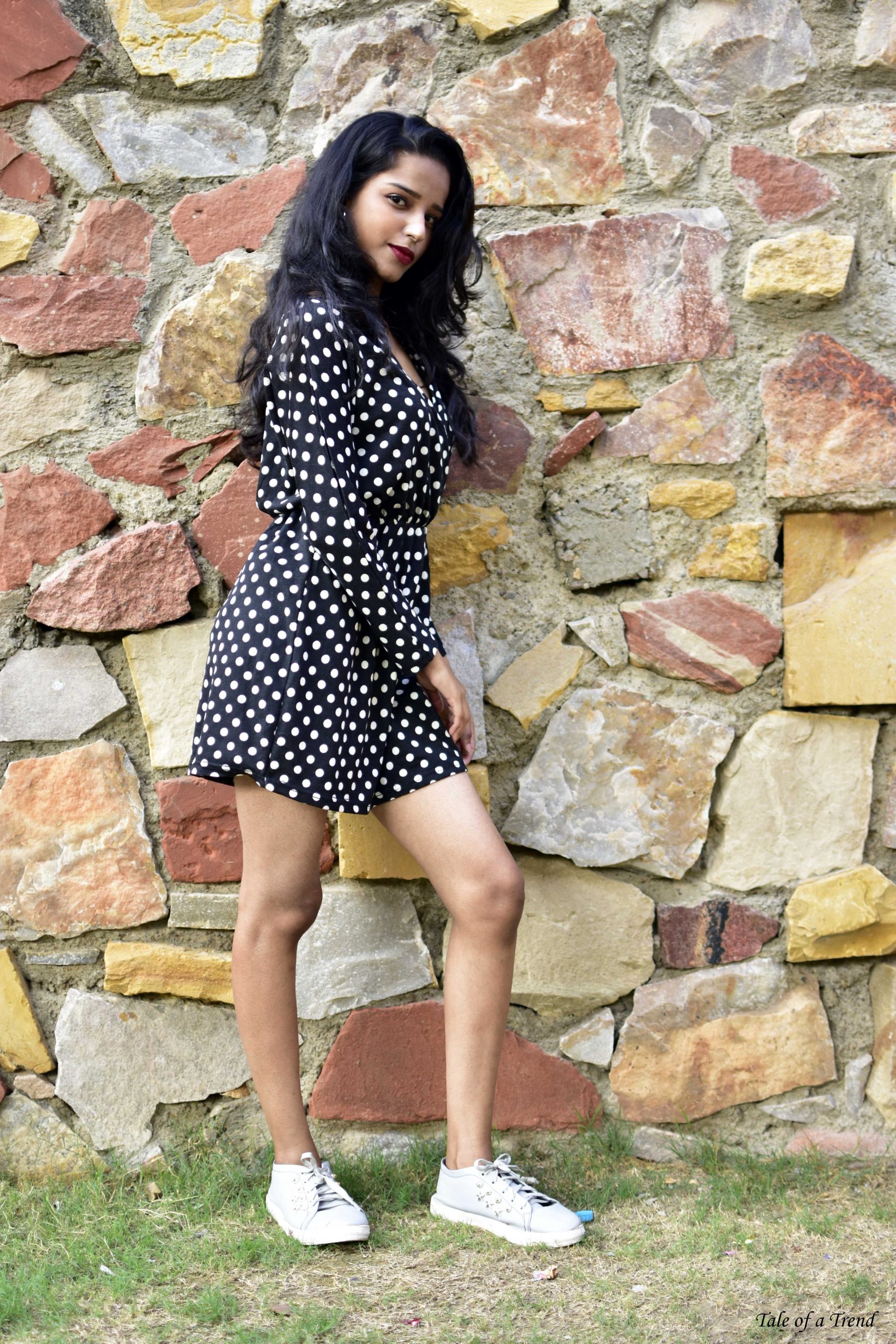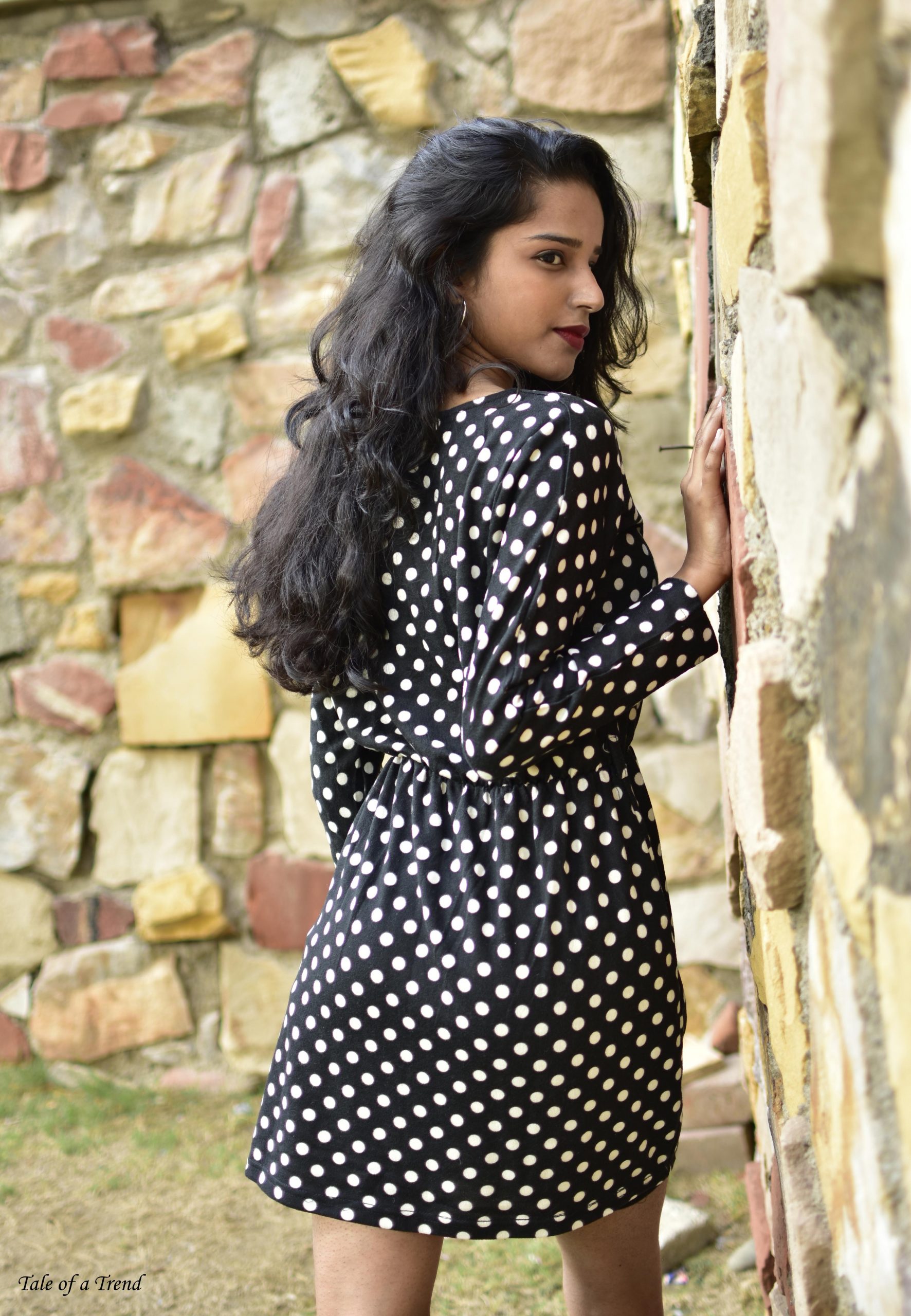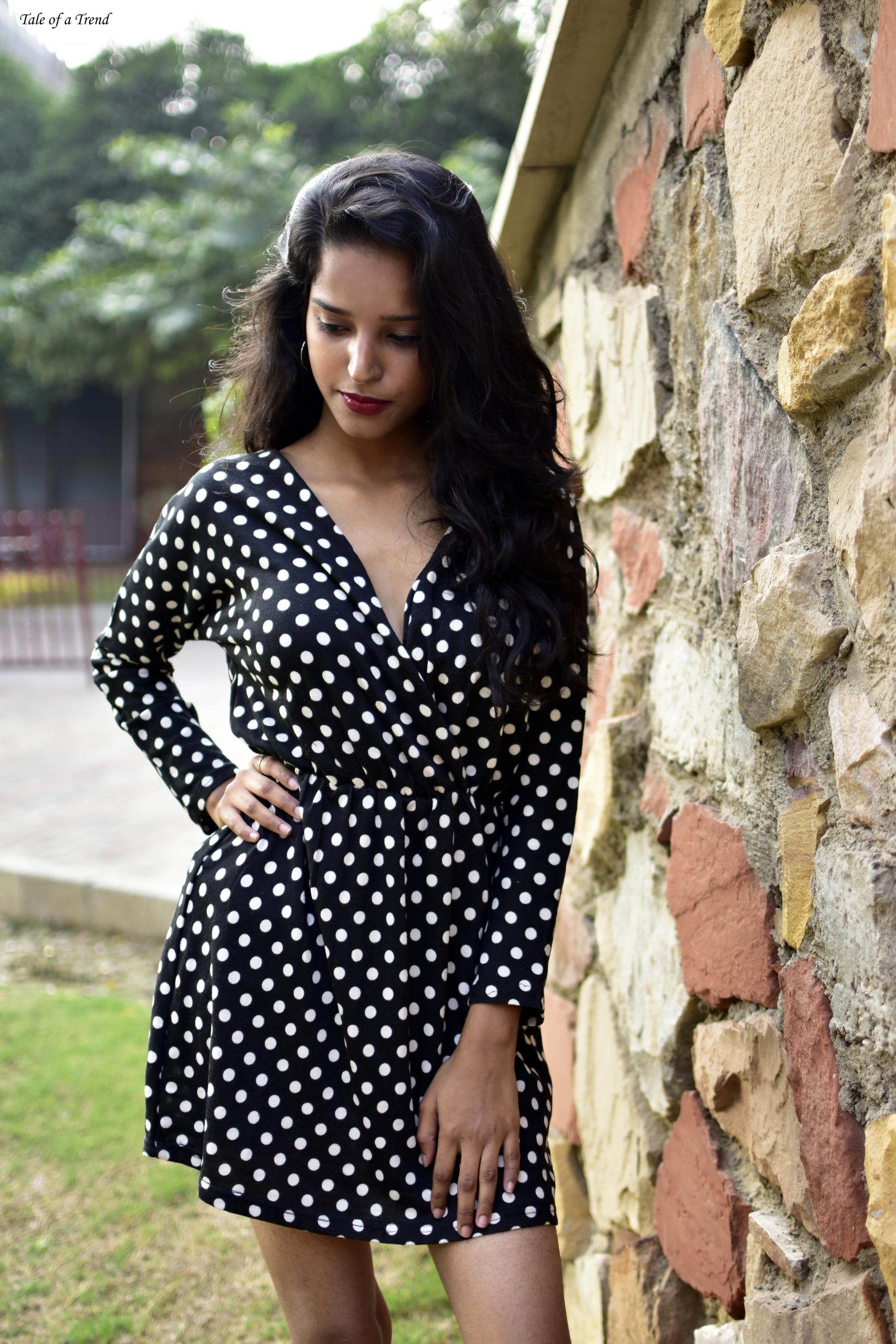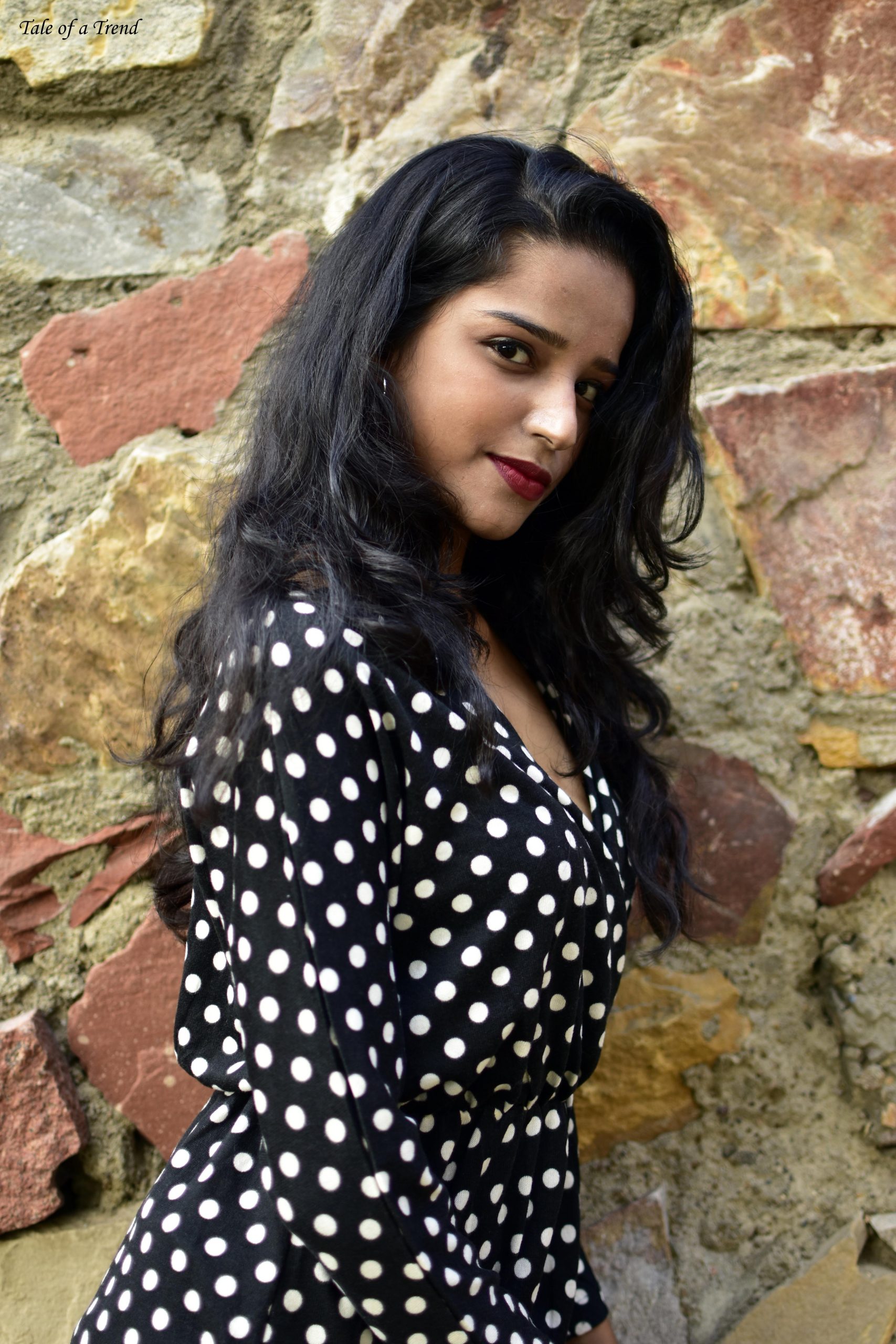 7. Camouflage Night wear– The days are cold but her heart is warm! Just team up your last night's camo trouser with a bustier top and you are all set for an early morning jog. Wear a cap along to adhere to the norms of bold and beautiful in this season of cheer.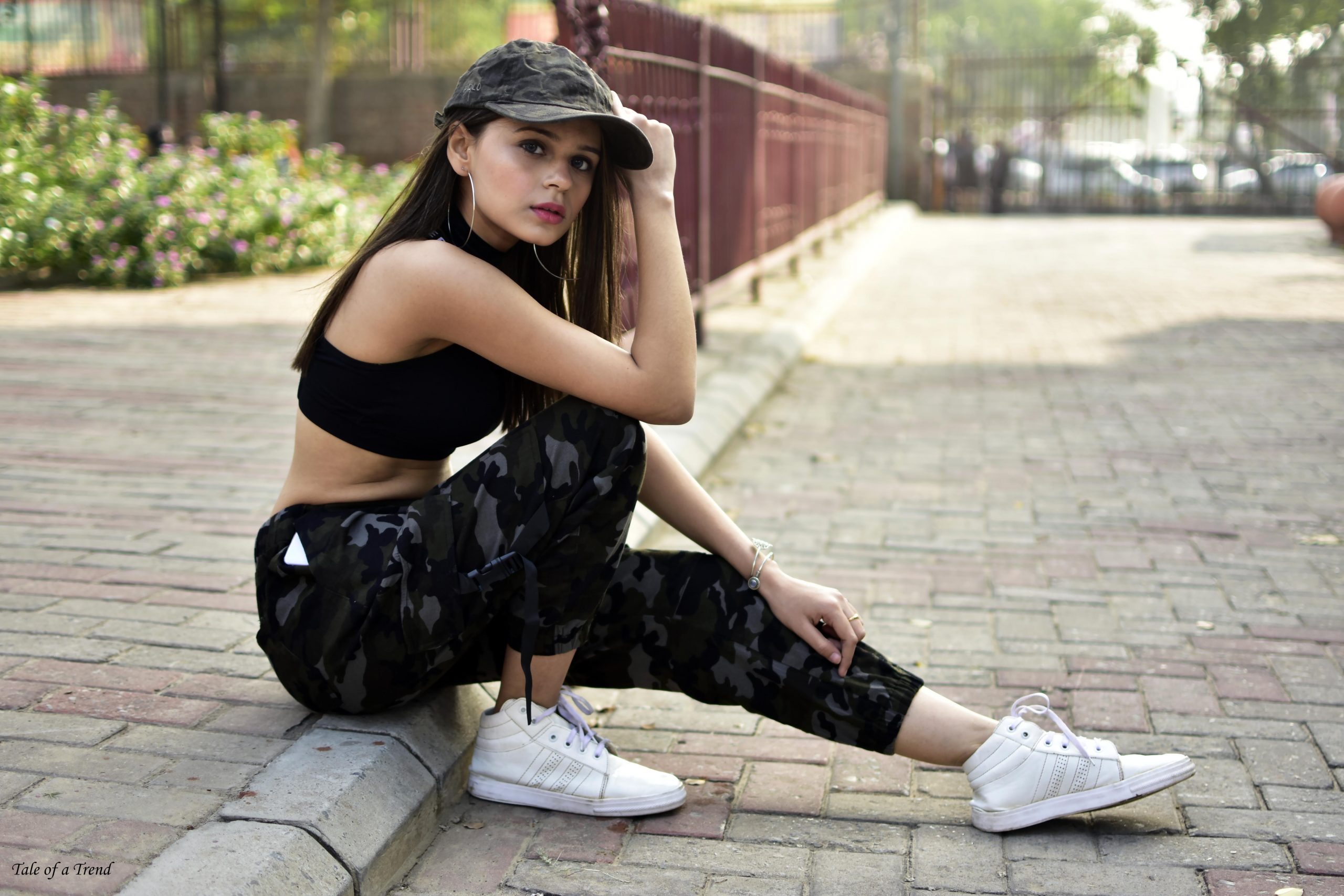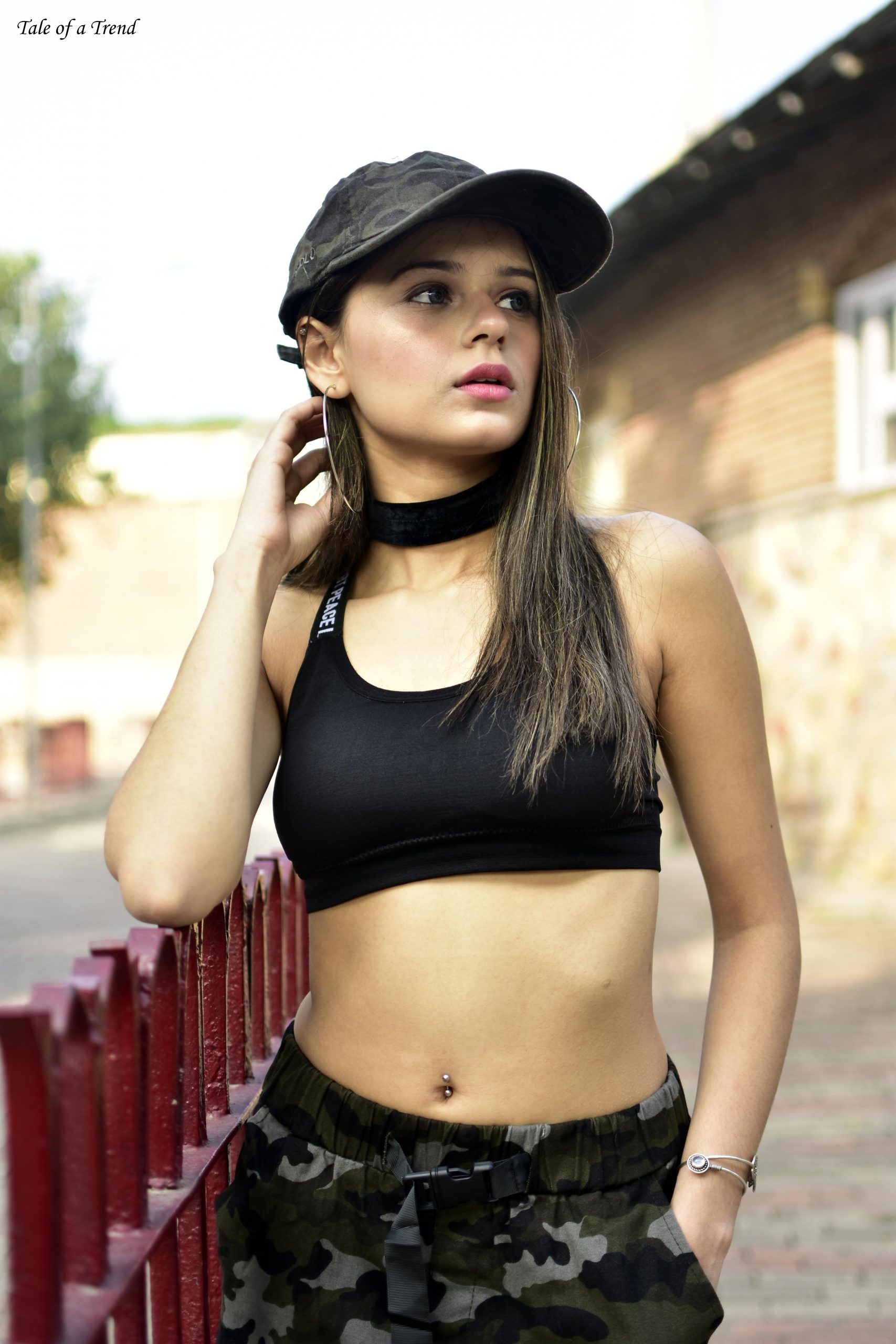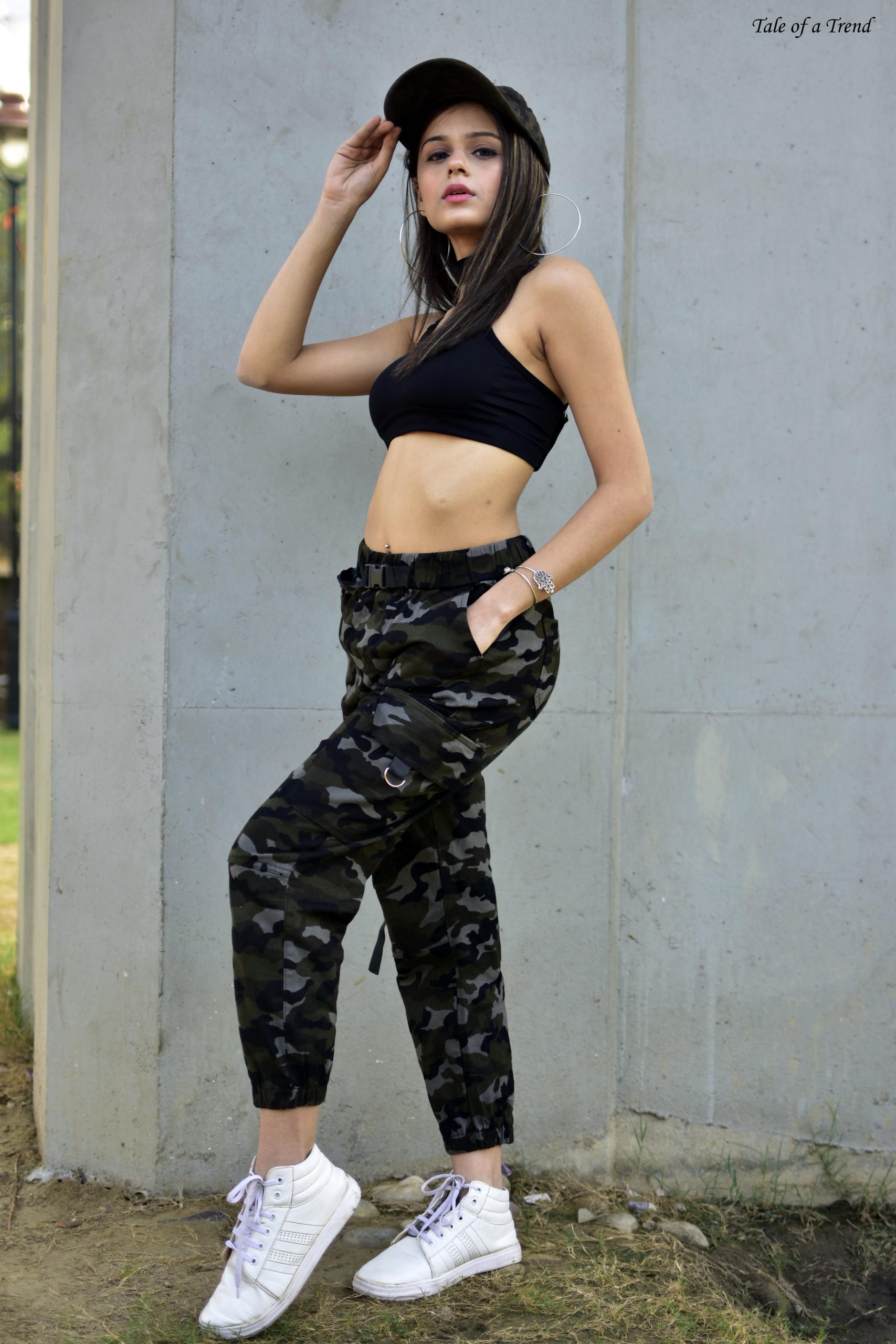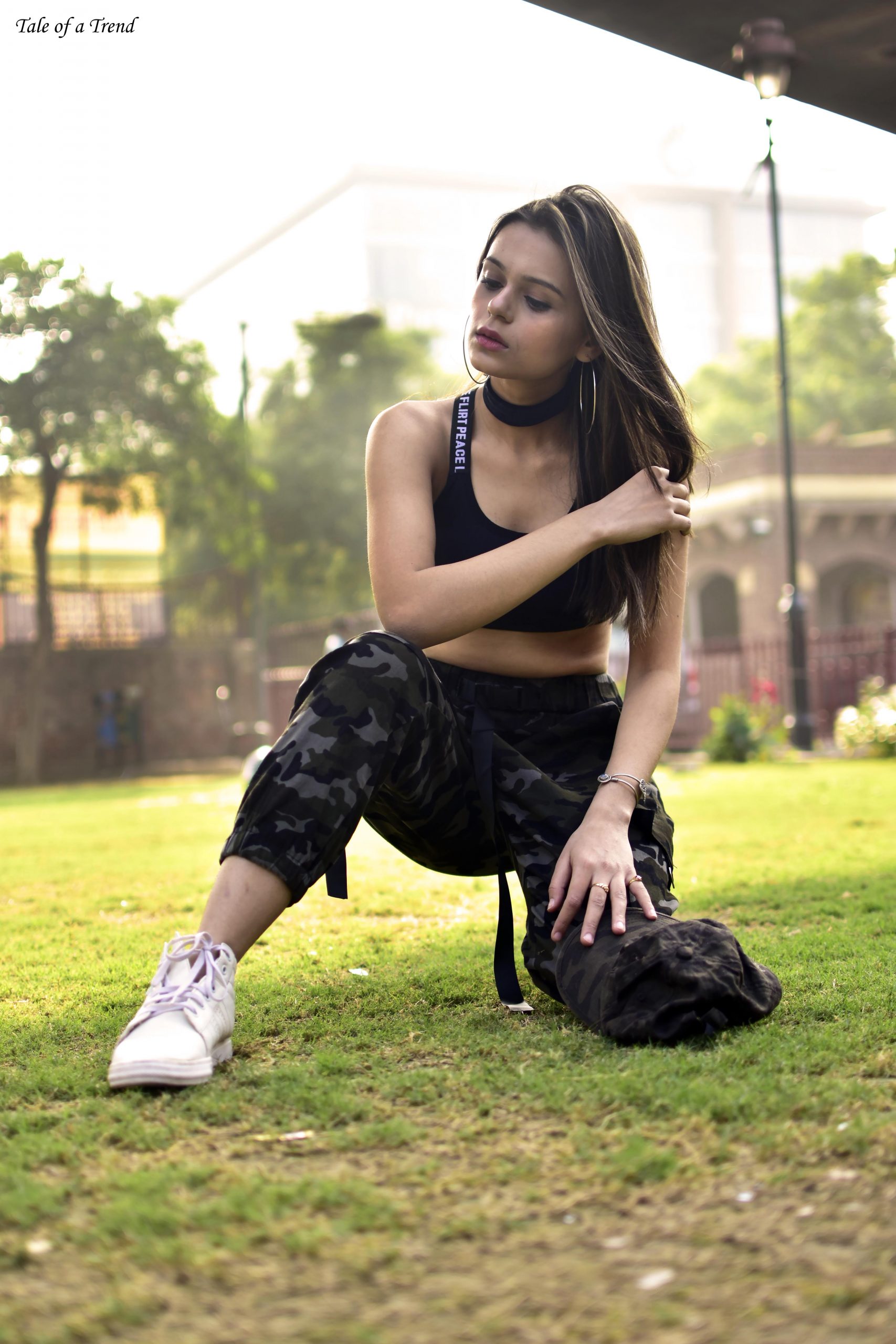 8. Nightwear or not– How many of you are denim jeans lovers? Our model is a big fan of jeans. She walks in  jeans, talk in jeans and sleep in jeans. Such an easy lazy fashionable life, just get up from the bed, change the top and  you are all ready for a new start.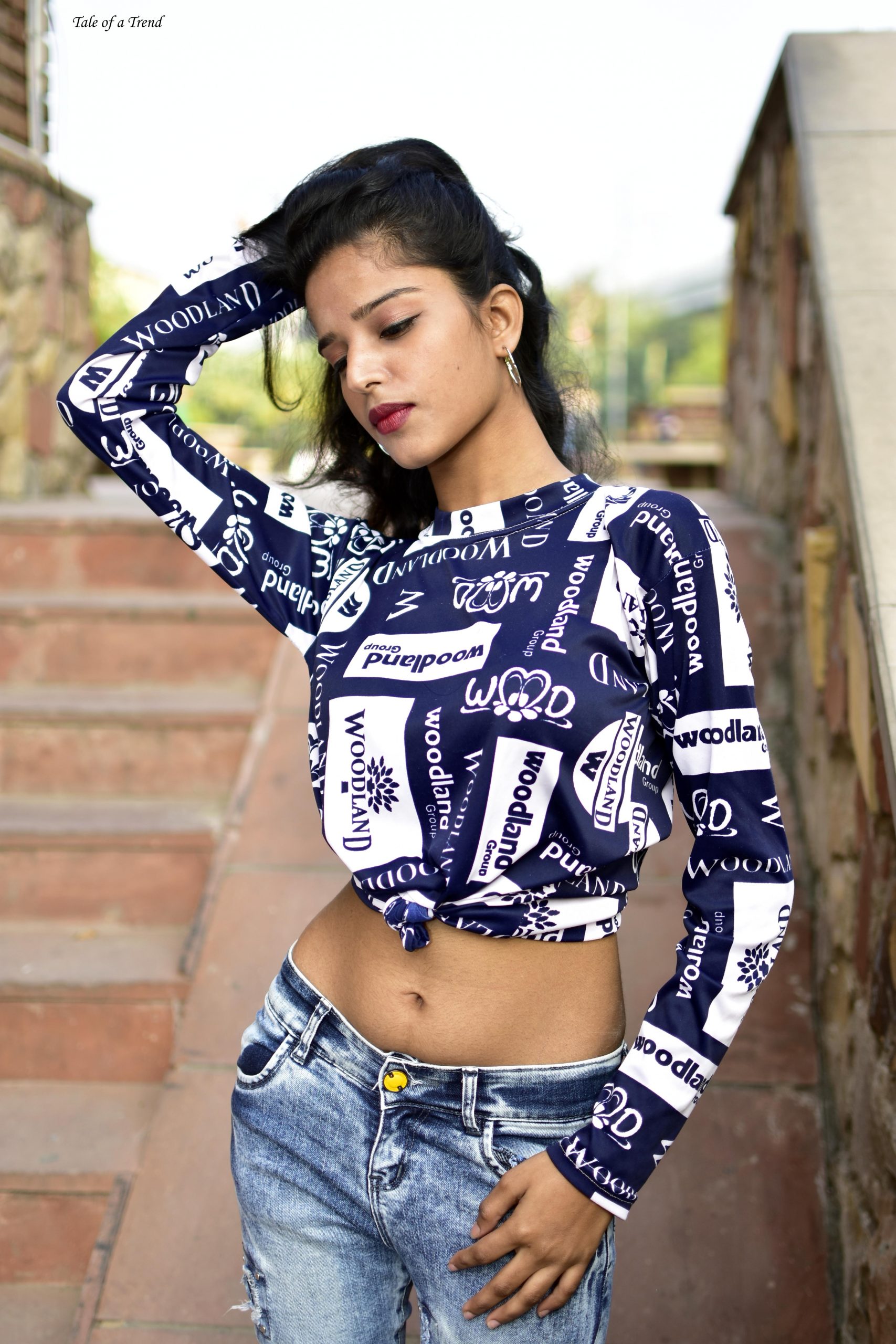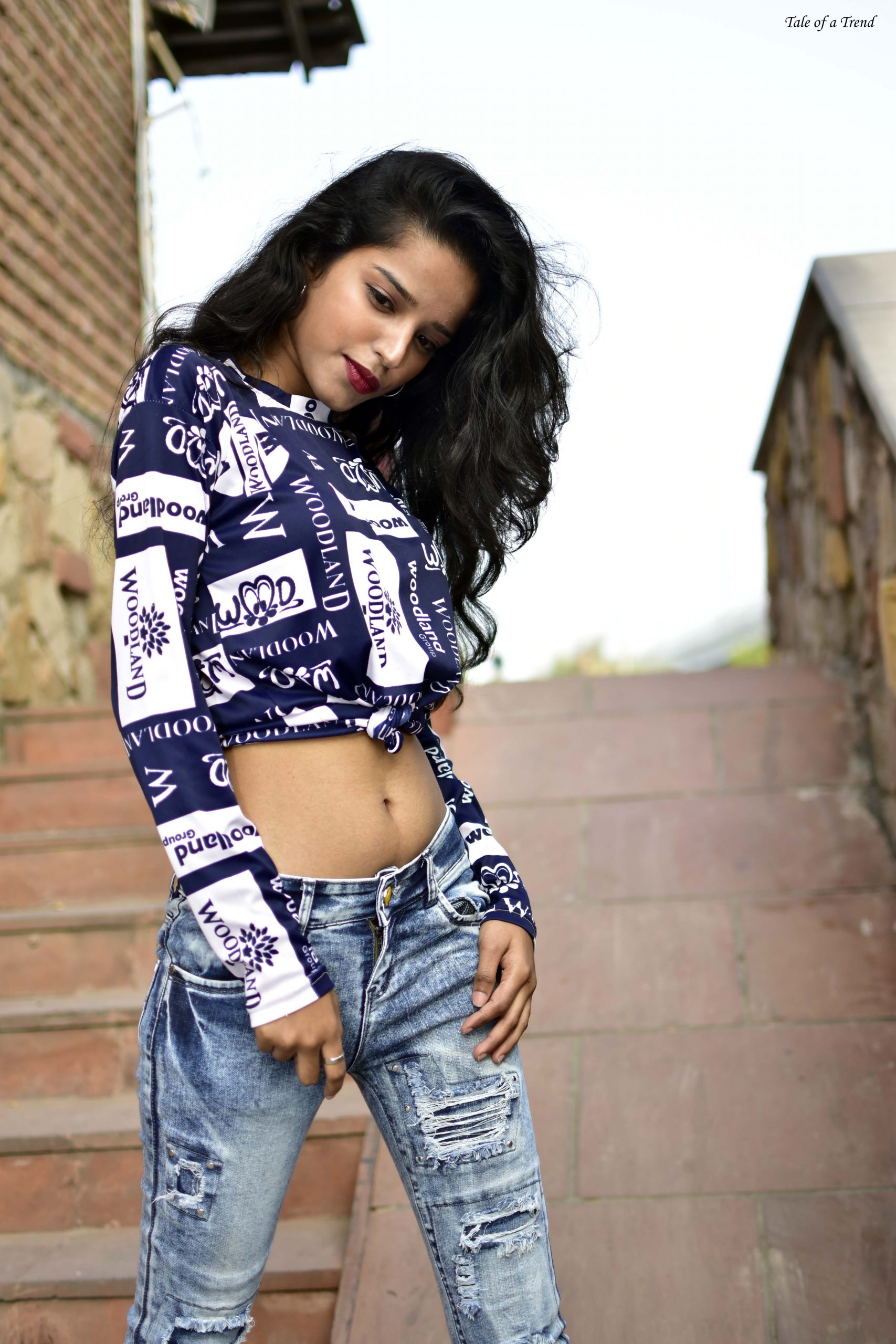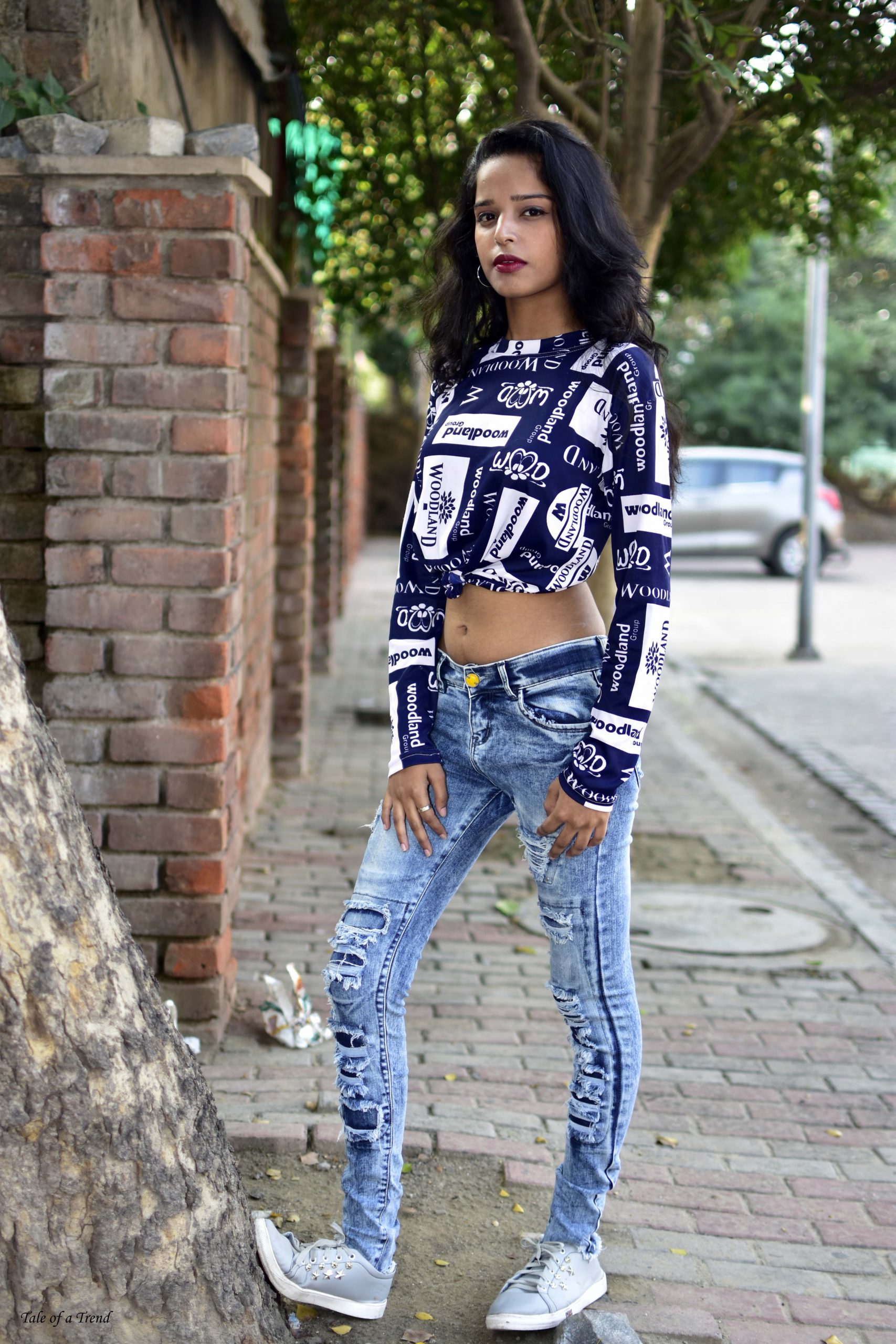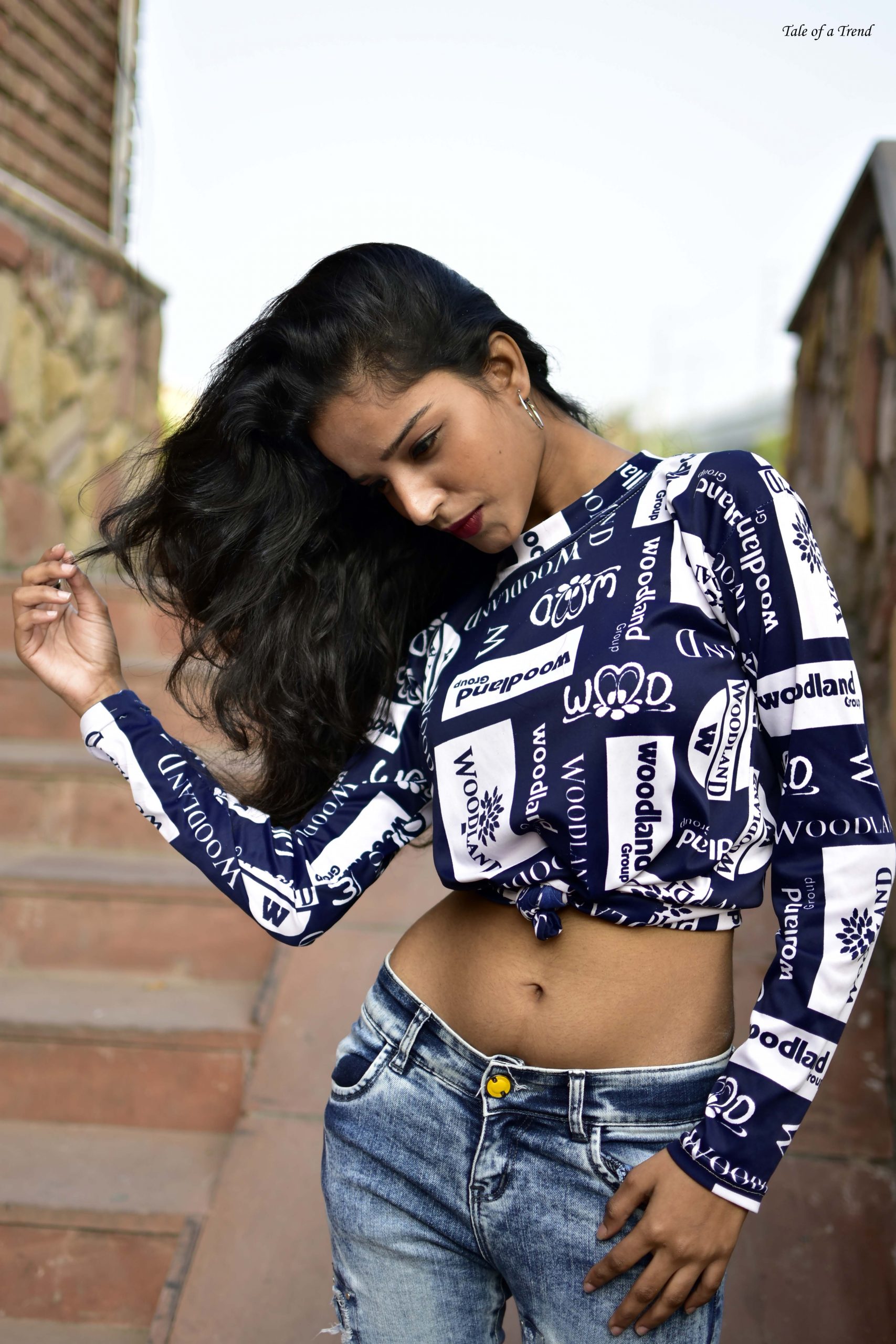 9. Baggy sleepwear– Have you ever thought that a baggy woollen night dress could be a hi fashion street wear? Believe me readers, a right choice of belt and sling can just do wonders in fixing the flares of such dresses. Those big sunglasses will definitely make everyone gaze at the high glam appeal.
That's all for this post! See you soon. Till then, enjoy your winter dreaming with beautiful blankets and hot chocolates.
The Trendy Team
Concept and Styling: Mehak Gulati
Co-Stylist: Ishita Dotania
Models: Angelica Talwar, Naman Issar, Simran Kapoor and Muskaan Khan
Photography: Awesome Shutterbug (AJ Photography)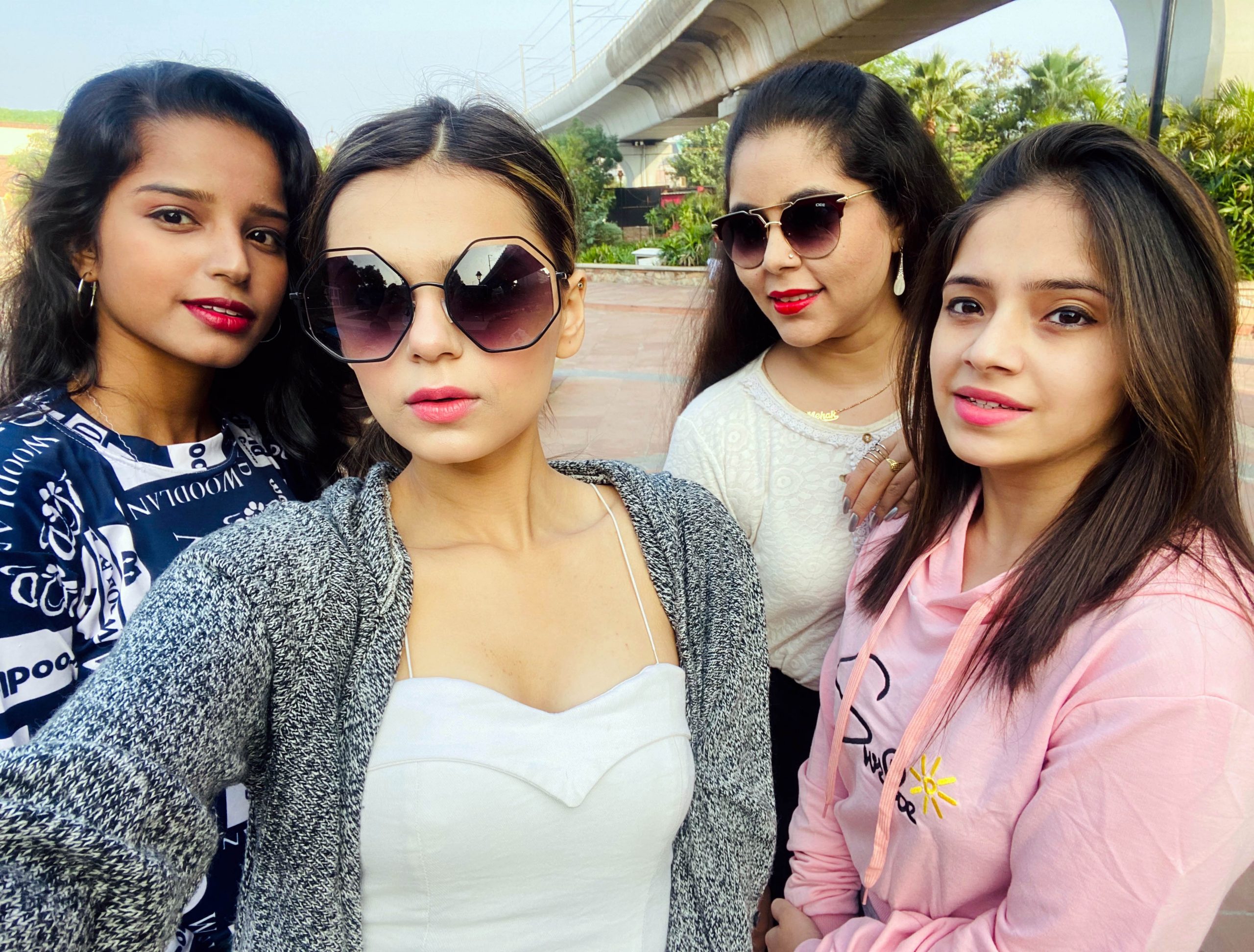 L-R- Muskaan, Angelica Talwar, Mehak Gulati, Amisha Kakkar