Hey guys and gals,
Are you missing the BEACH THERAPY with your BEST BUDDY ?
Well, I guess you are desperately in the need of VITAMIN SEA!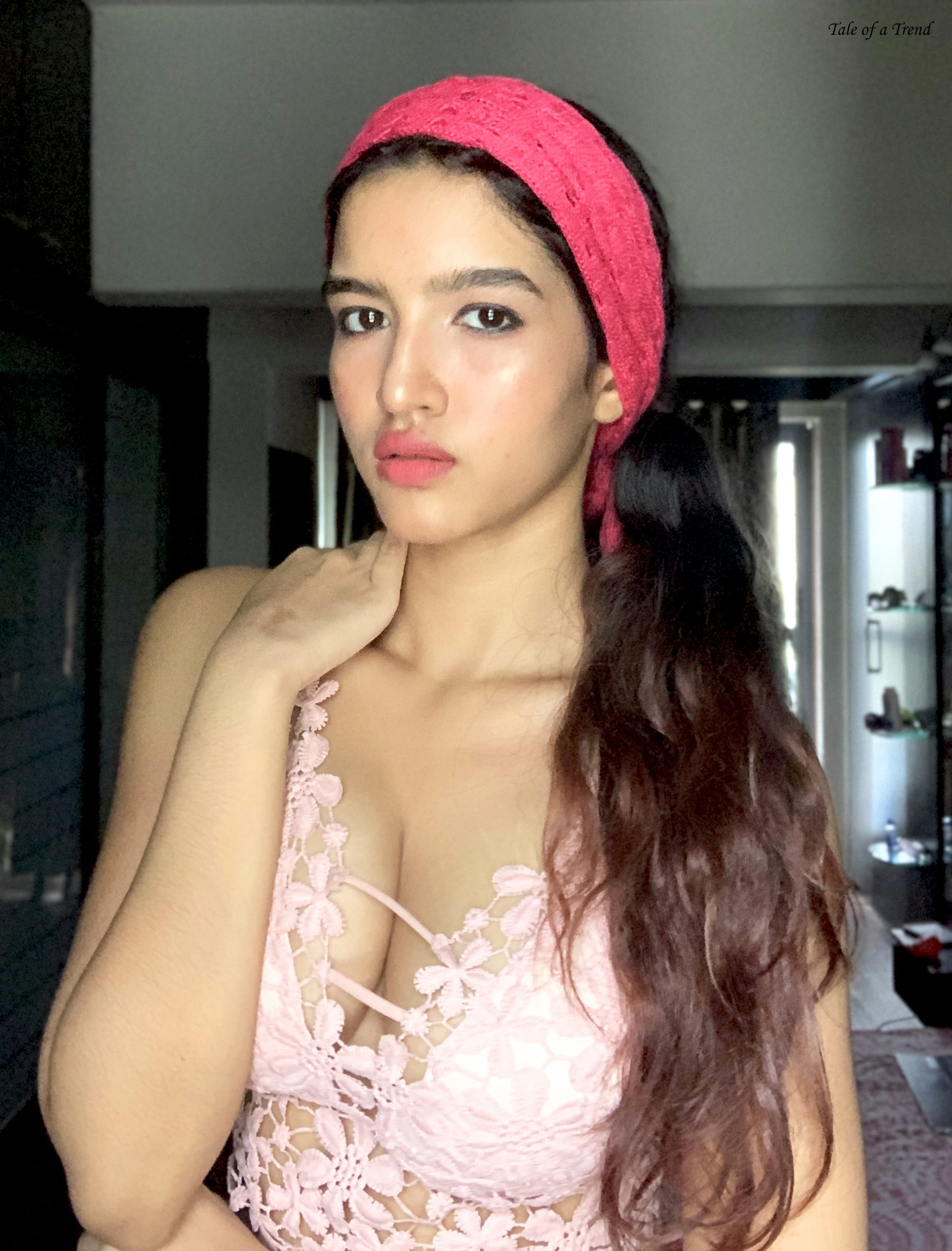 Those sunkissed selfies in sandy shoes at sunny shores is everyone's dream right now! But, every summer has a different story. 'Destination Beach' seems to be a little far off this season!
However, the BEACHY VIBES are just a thought away.
So what, if this 'summer story' is written at home. We can still feel the waves, the breeze and glow from inside. Dressing up for it might be a glorious solution to cheer up the summer souls.
Just get ready to hit the virtual sand and explore the style statements of fabulous fashionistas at Tale of a Trend!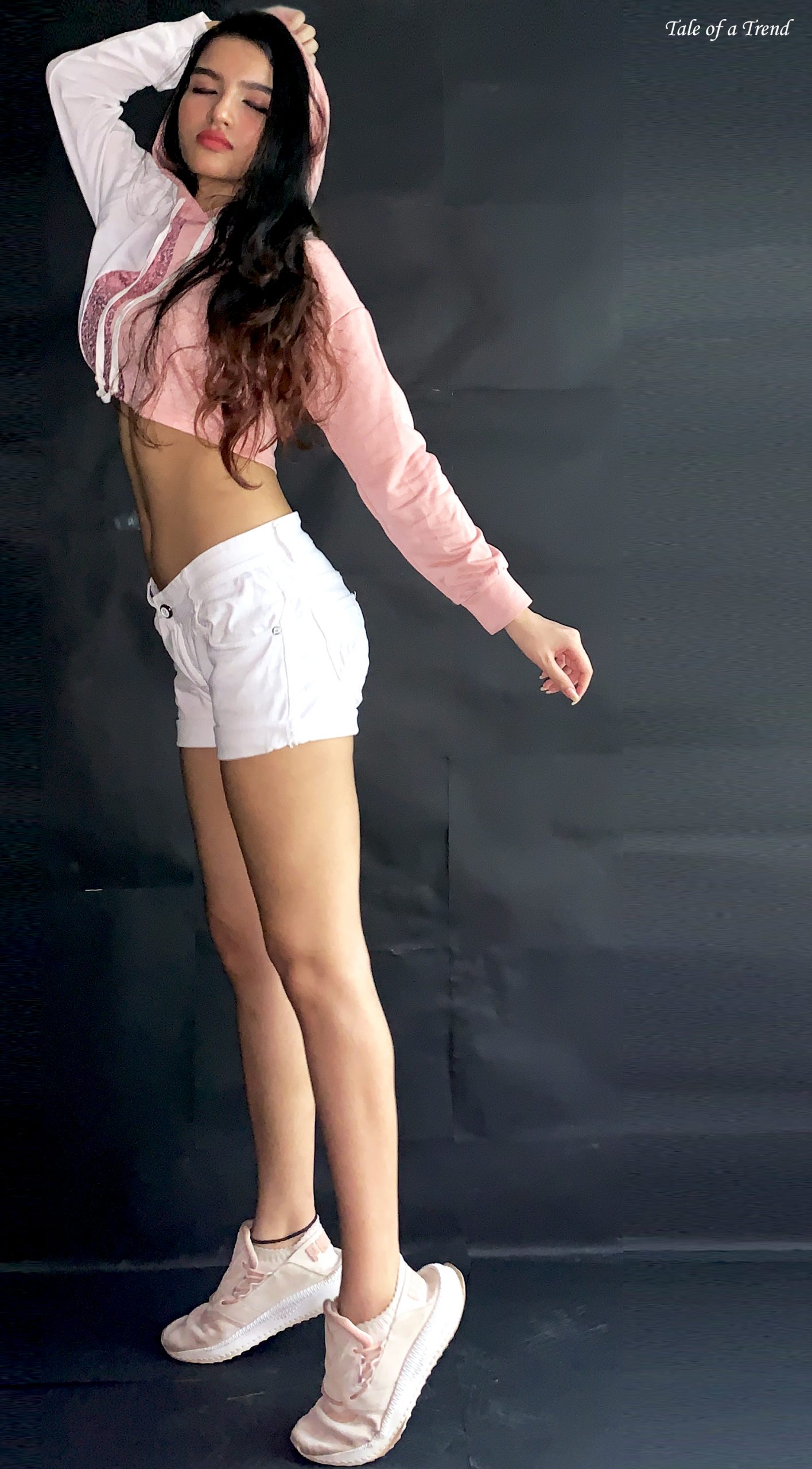 1. Cropped Hoodie & Controversy– Hoodies in Summer? Now doesn't that sound like a controversial topic? Well, let me tell you all a light cotton crop hoodie paired up with white denim shorts is the cure to prevent yourself from the bad sunburns and also an extremely comfortable option for a sunny afternoon at the beach.
Model- Yashika Jatav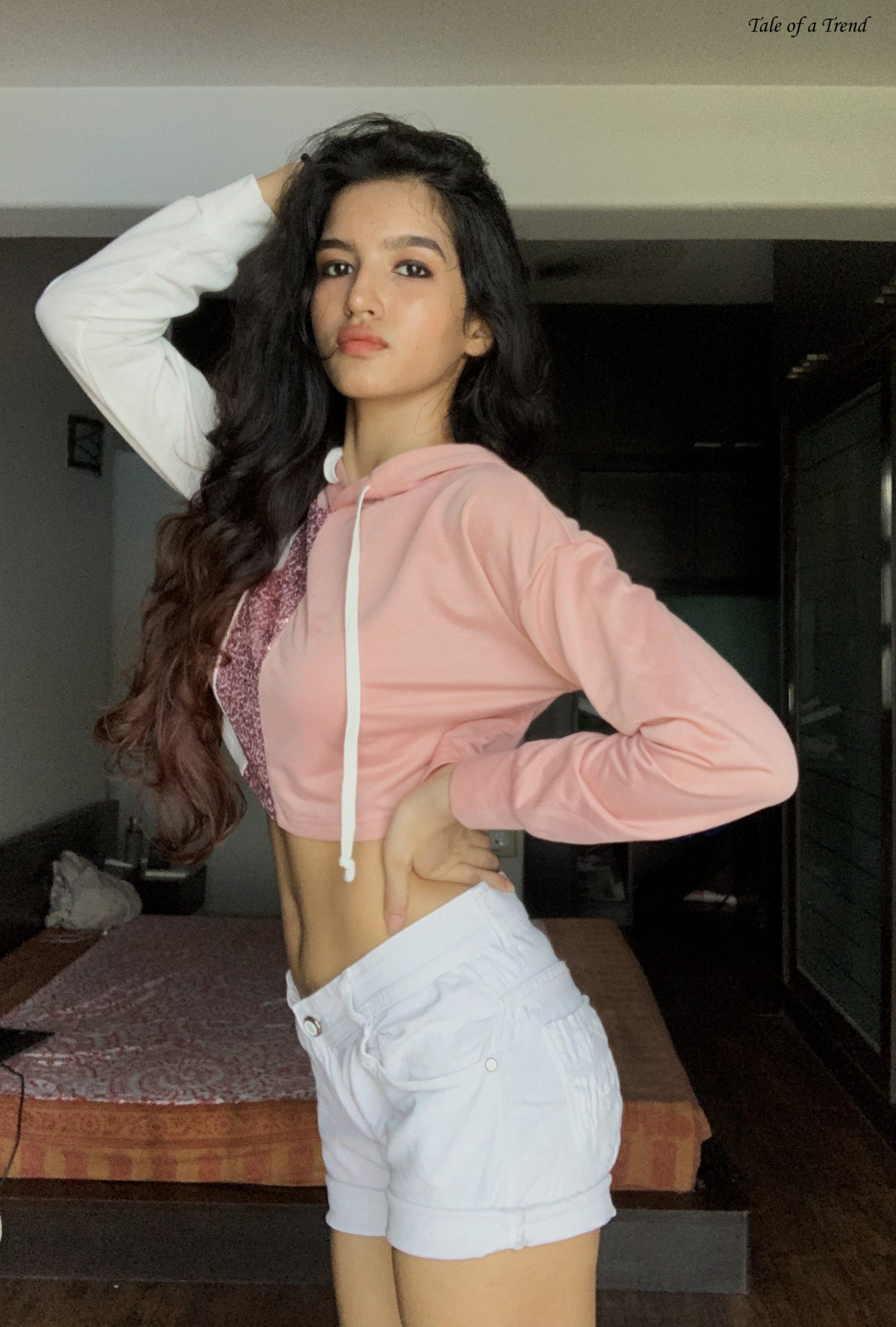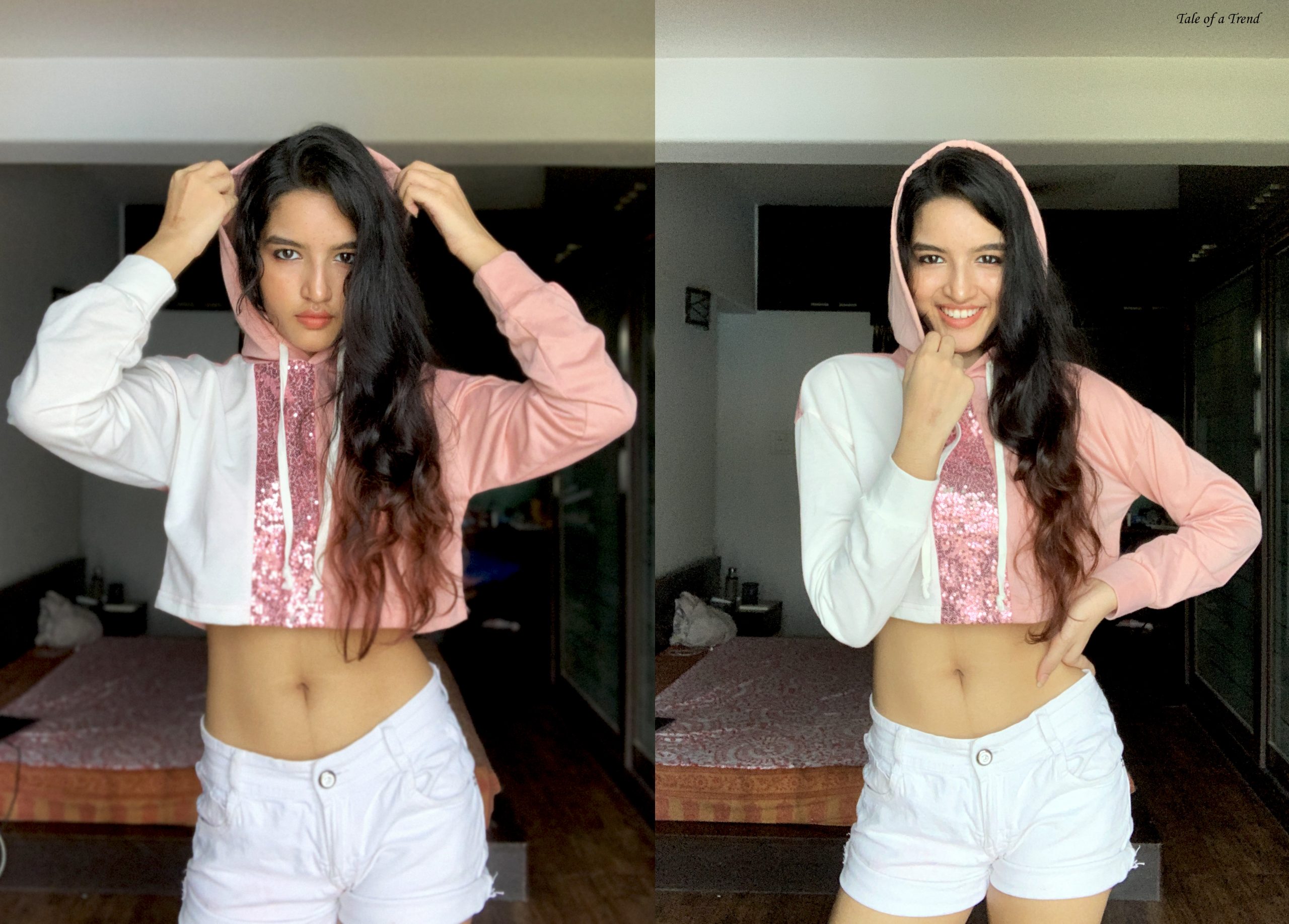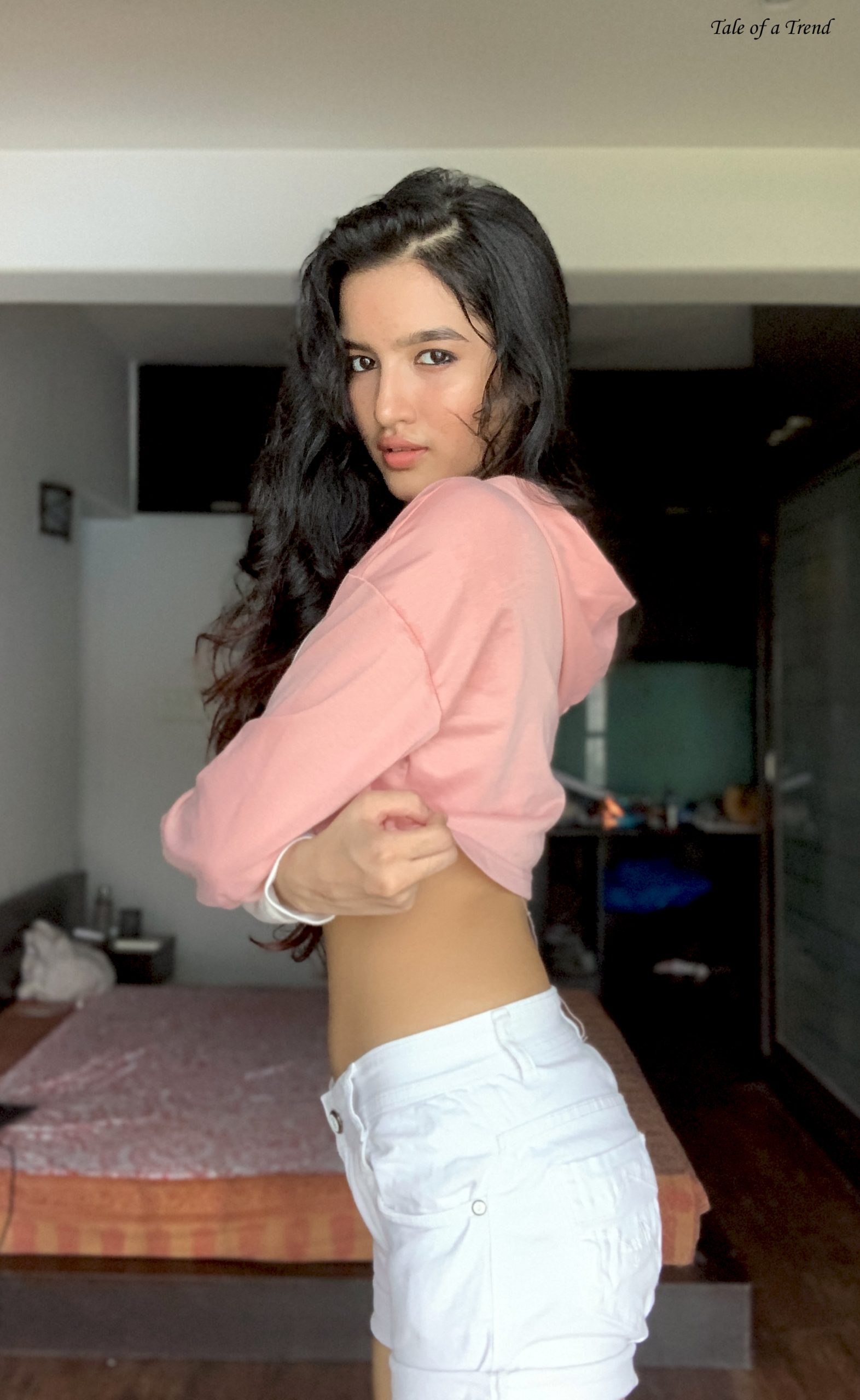 2. Hottie under the Hat– Pretending as if she is at the beach! If you also feel the same, unlock your beach wardrobe and soothe your soul with a  striped halter top teamed up with a denim short skirt like the dazzling diva here. Nail the look with contrasting hat and you are all ready for a social media show-off.
Model-https://instagram.com/simransays.so/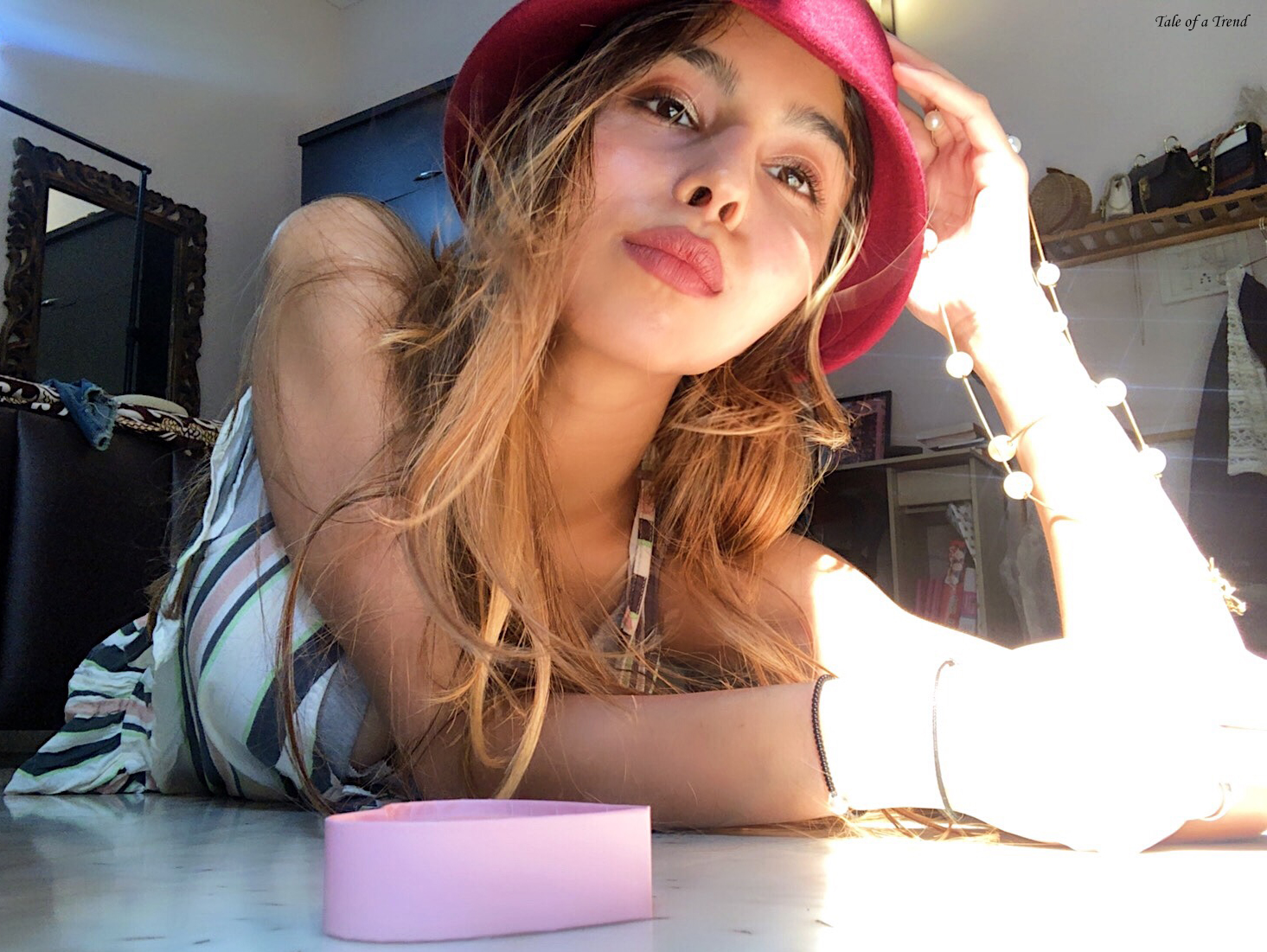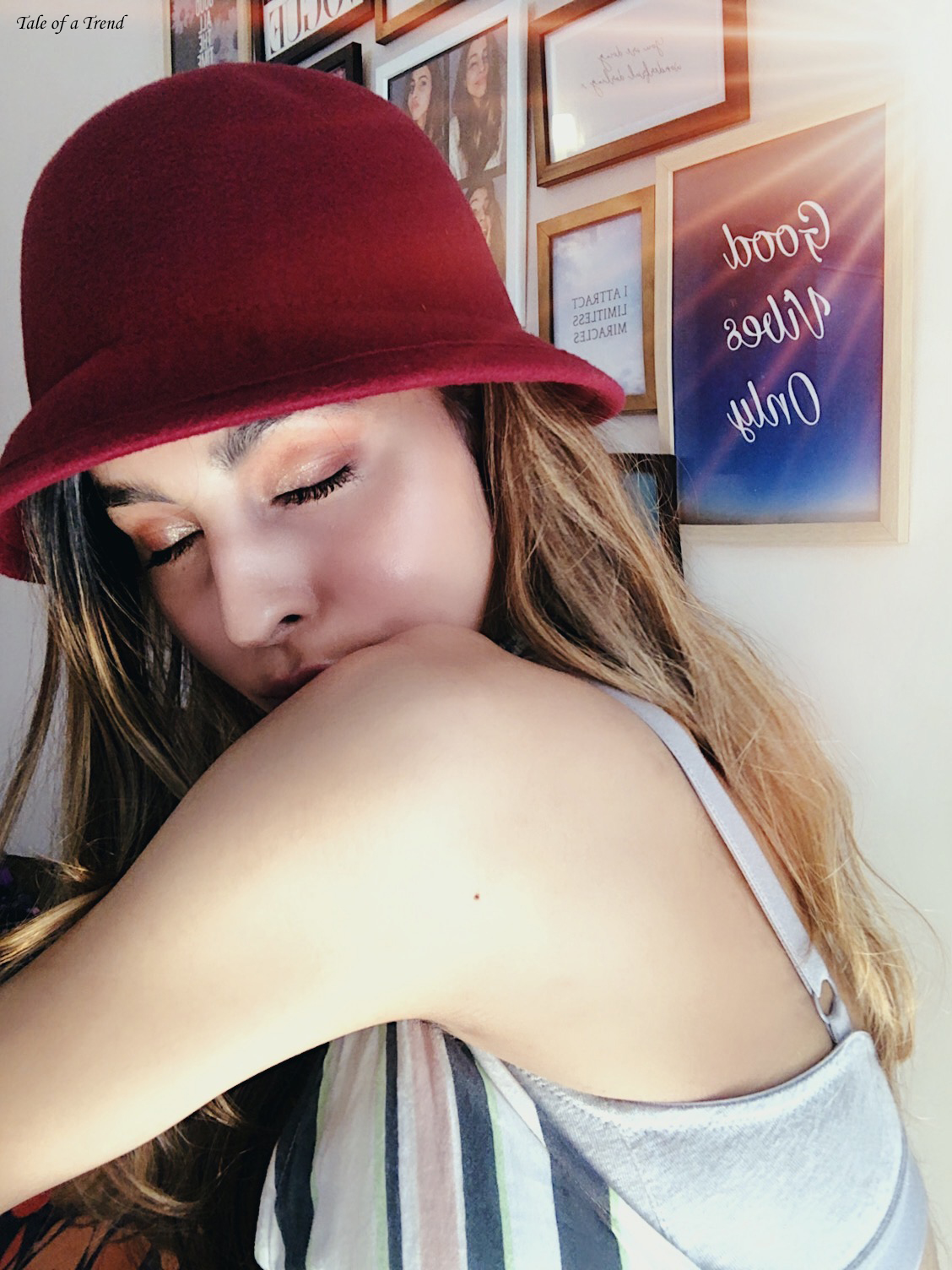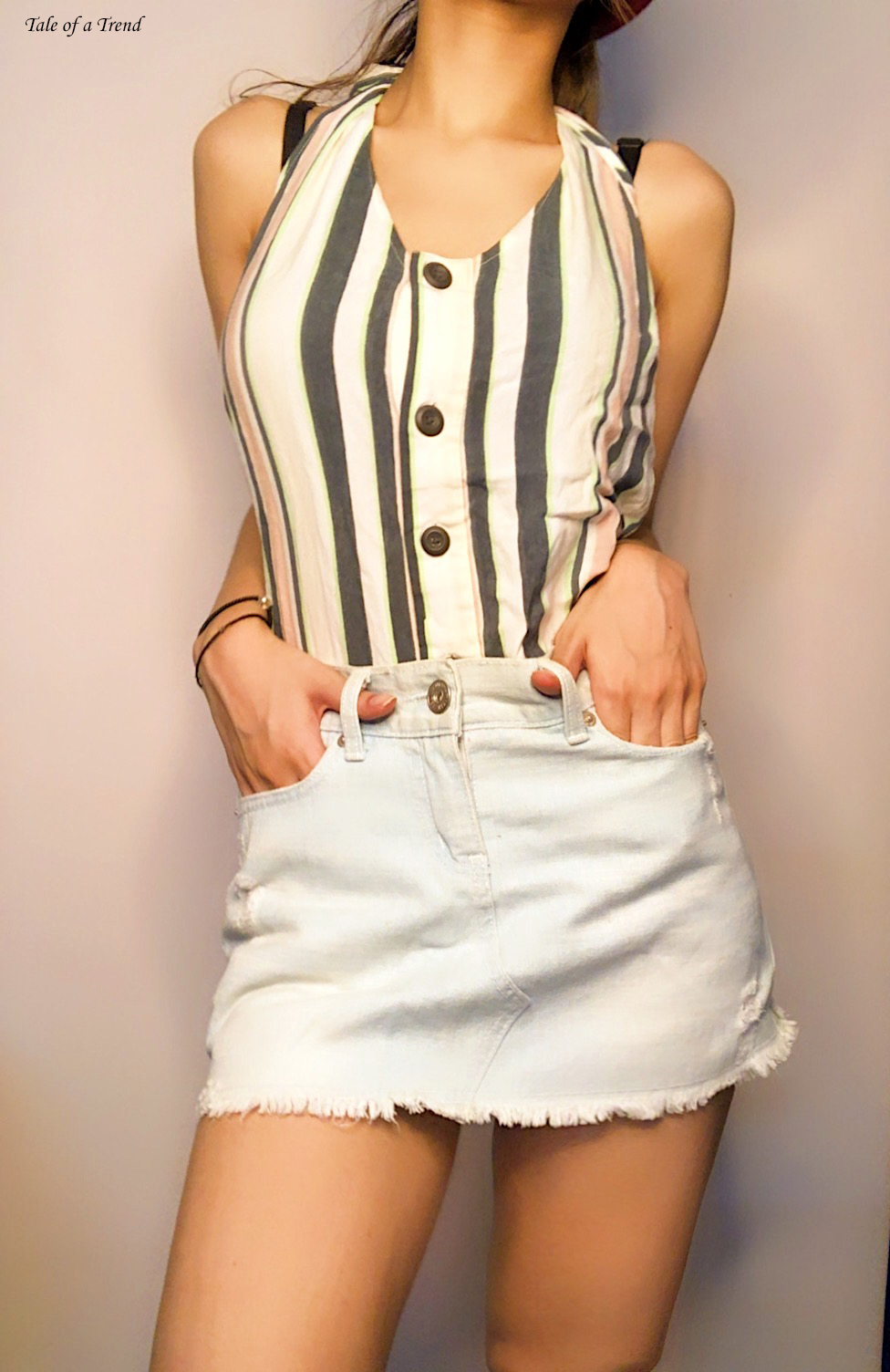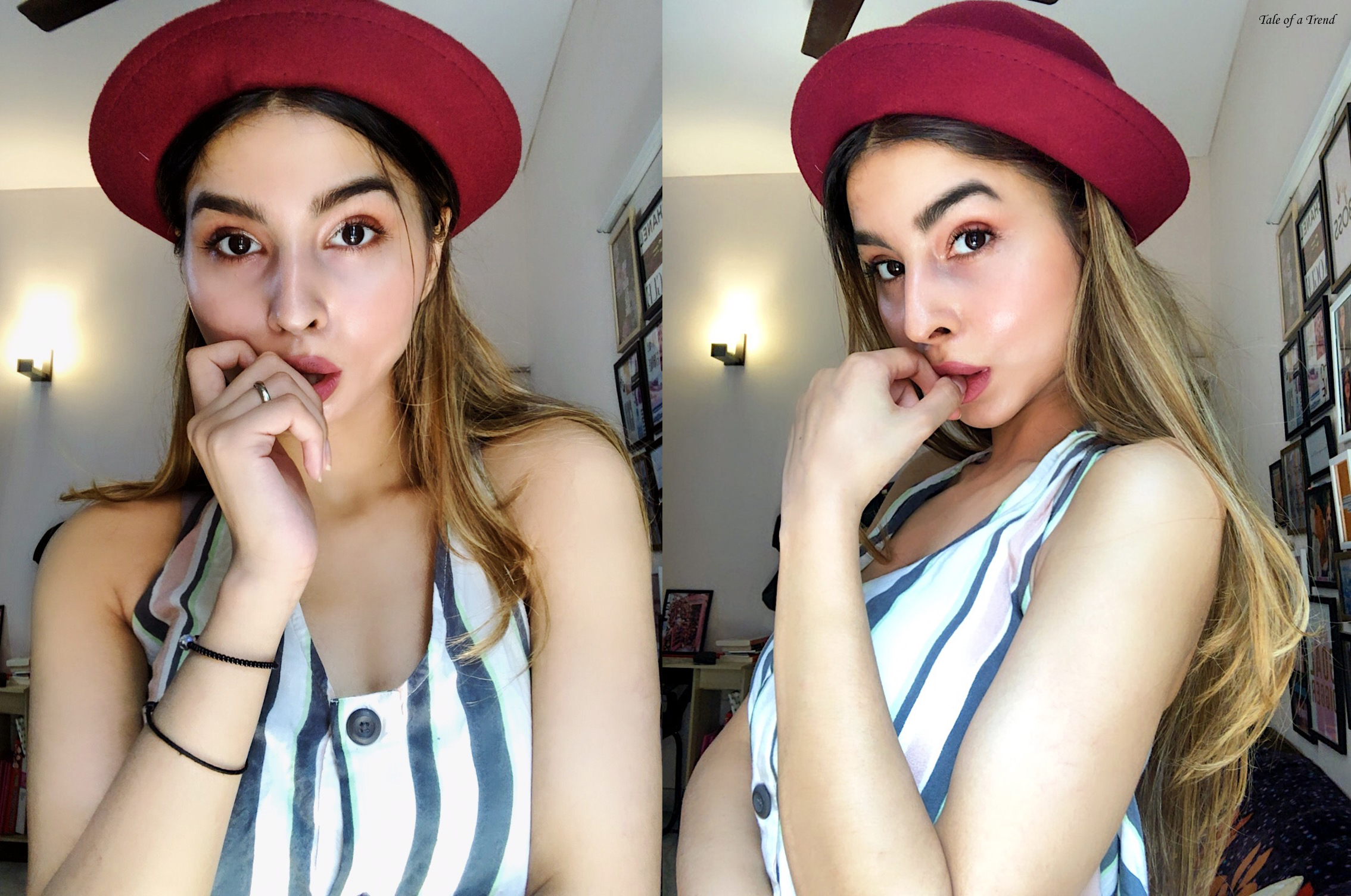 3. The Jumpsuit Voyage – Be it chilling at home or dressing up for a beach party, jumpsuits are the next comfies in line! Whether it is a loose, flowy, stretchy or soft, a comfy jumpsuit will definitely get you the feeling of a sail to summer voyage! Pair it up with a cool neon hi-fashion pendant scarf as a headband to own this look.
Model- Suhani Kumar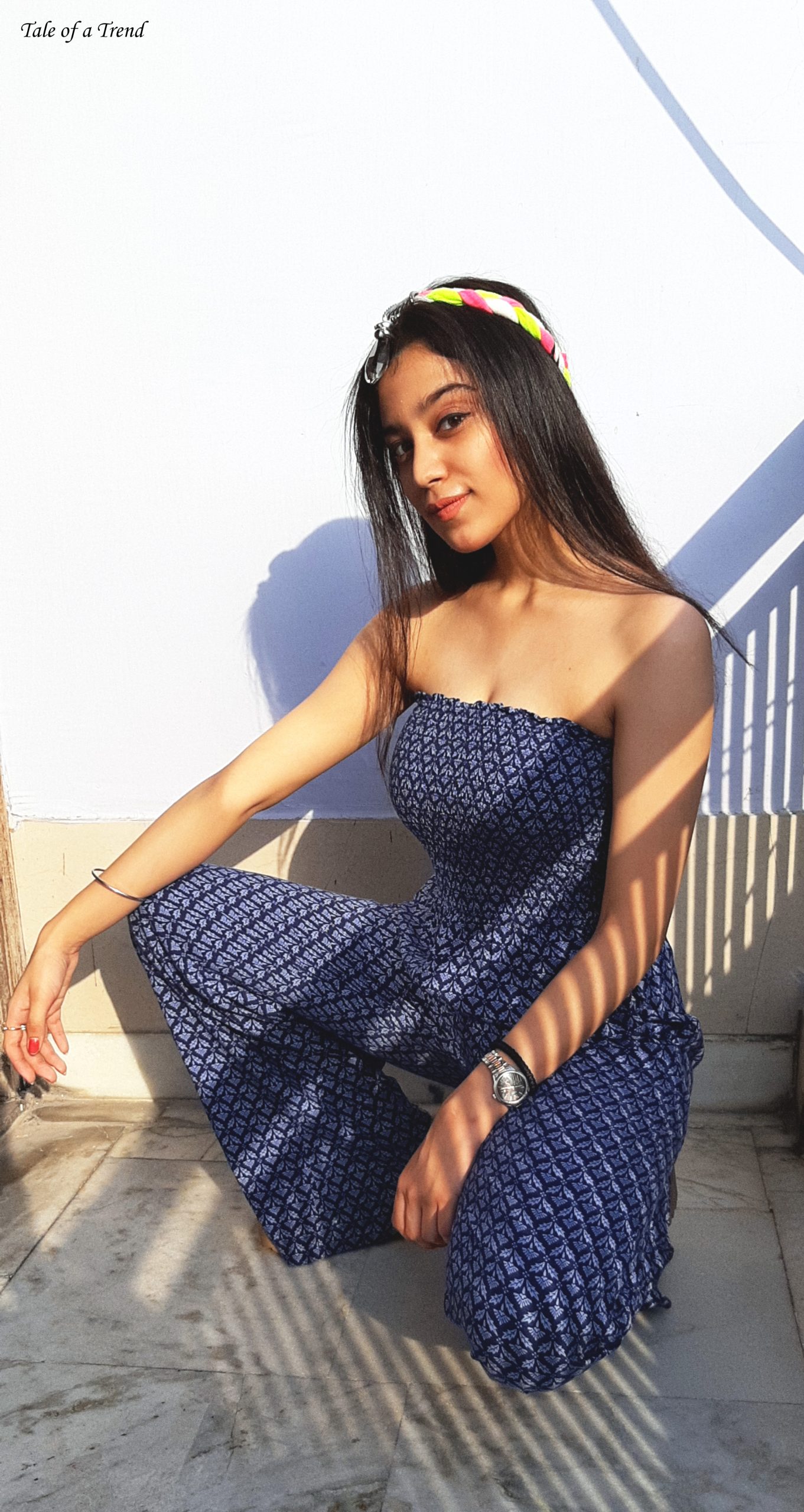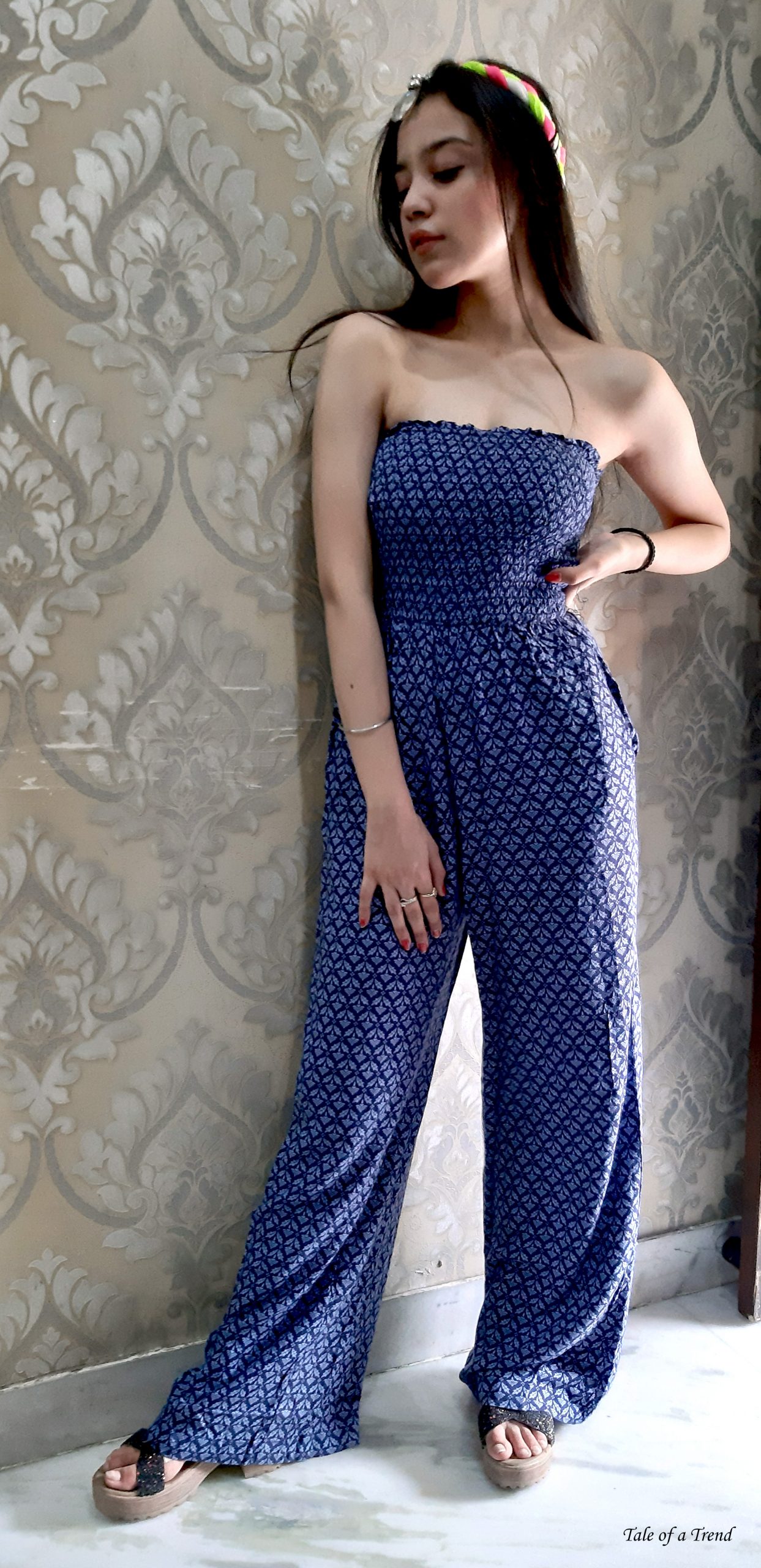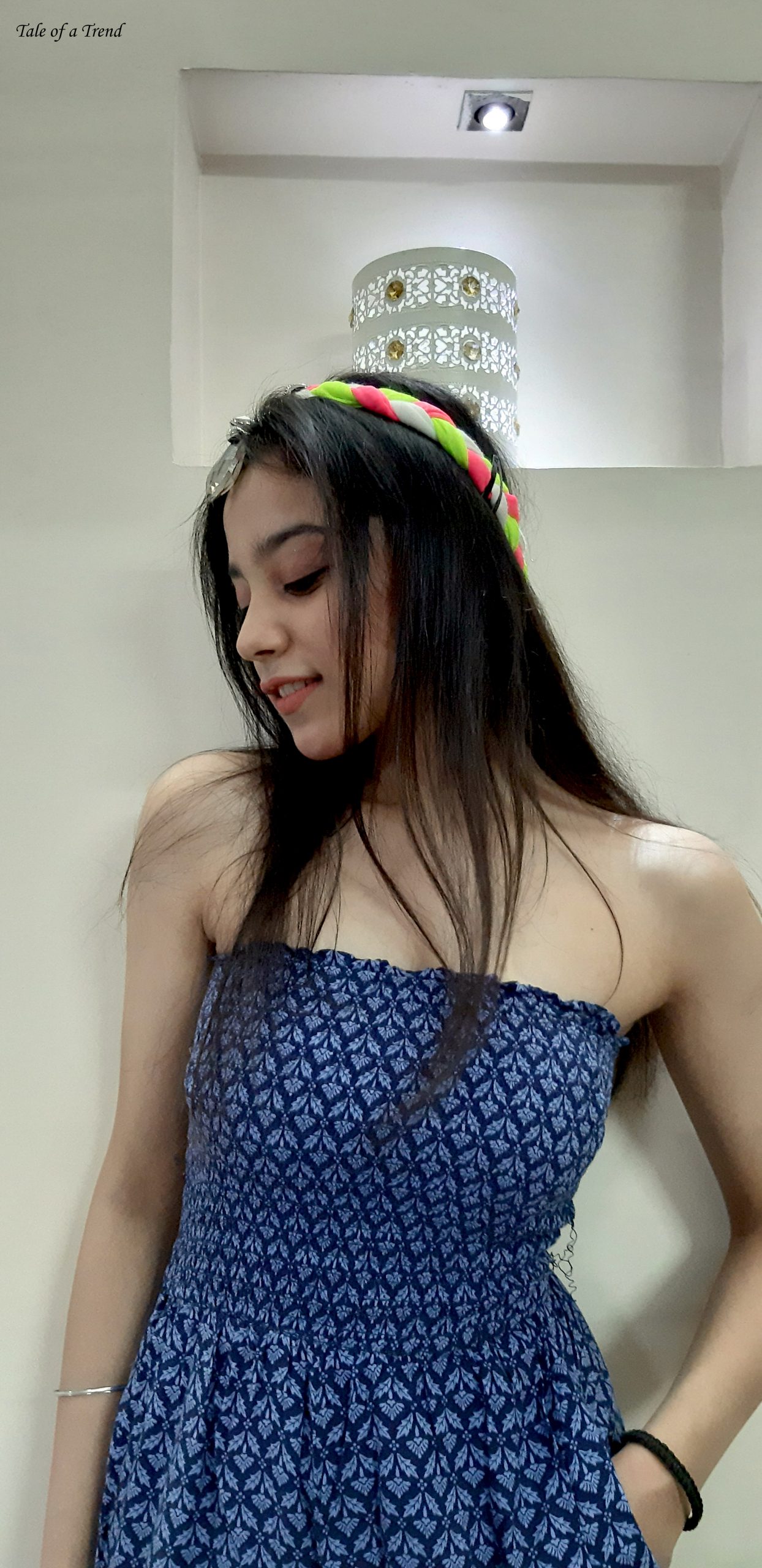 4. Raging Romper – Bring on the heat with a raging romper and see the sun bowing down at you! Make it flirty with a beach hat and wink behind those sunglasses because this fashion trend might remind you of the barefoot walk on the sand!
Model- Laranya Rajpal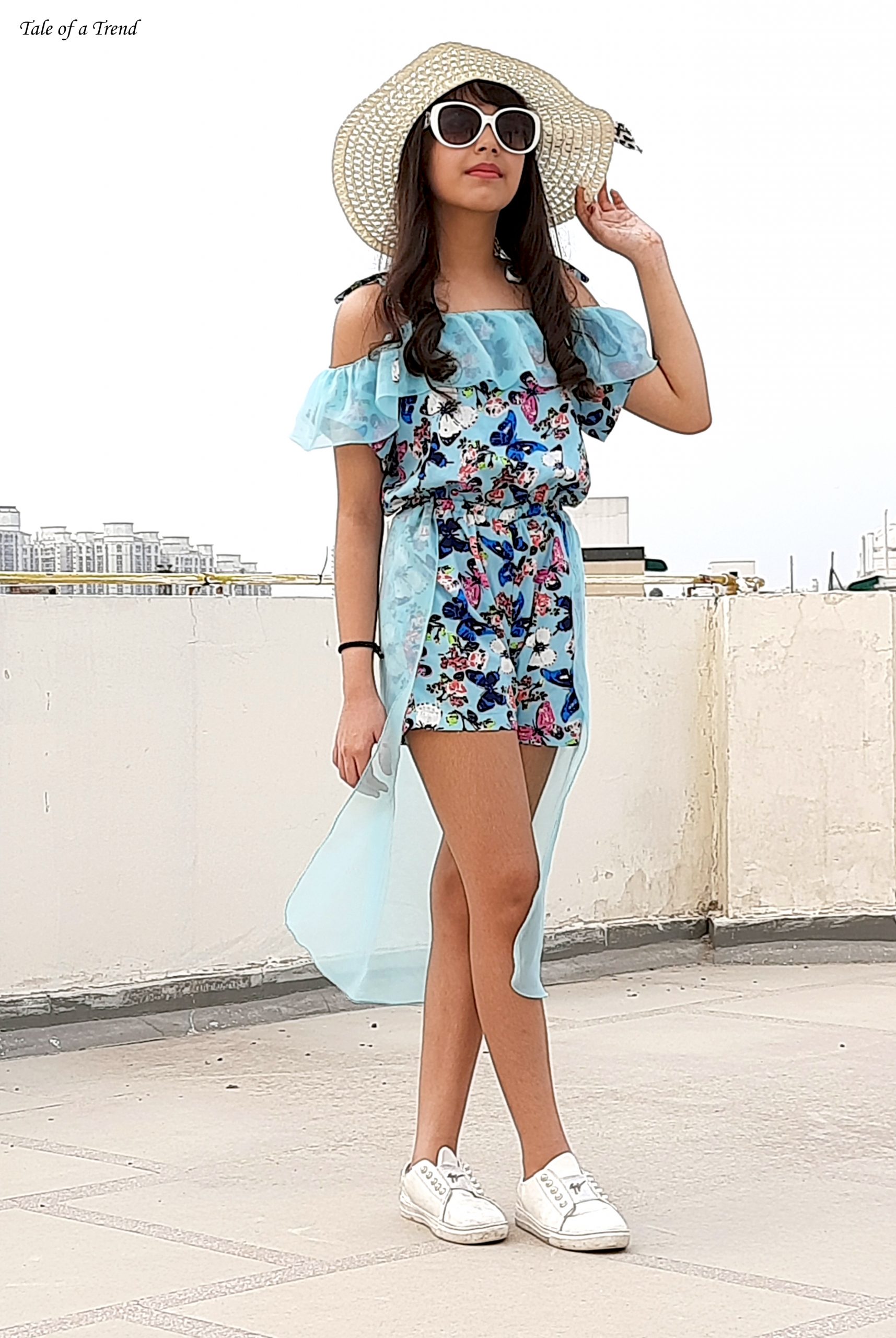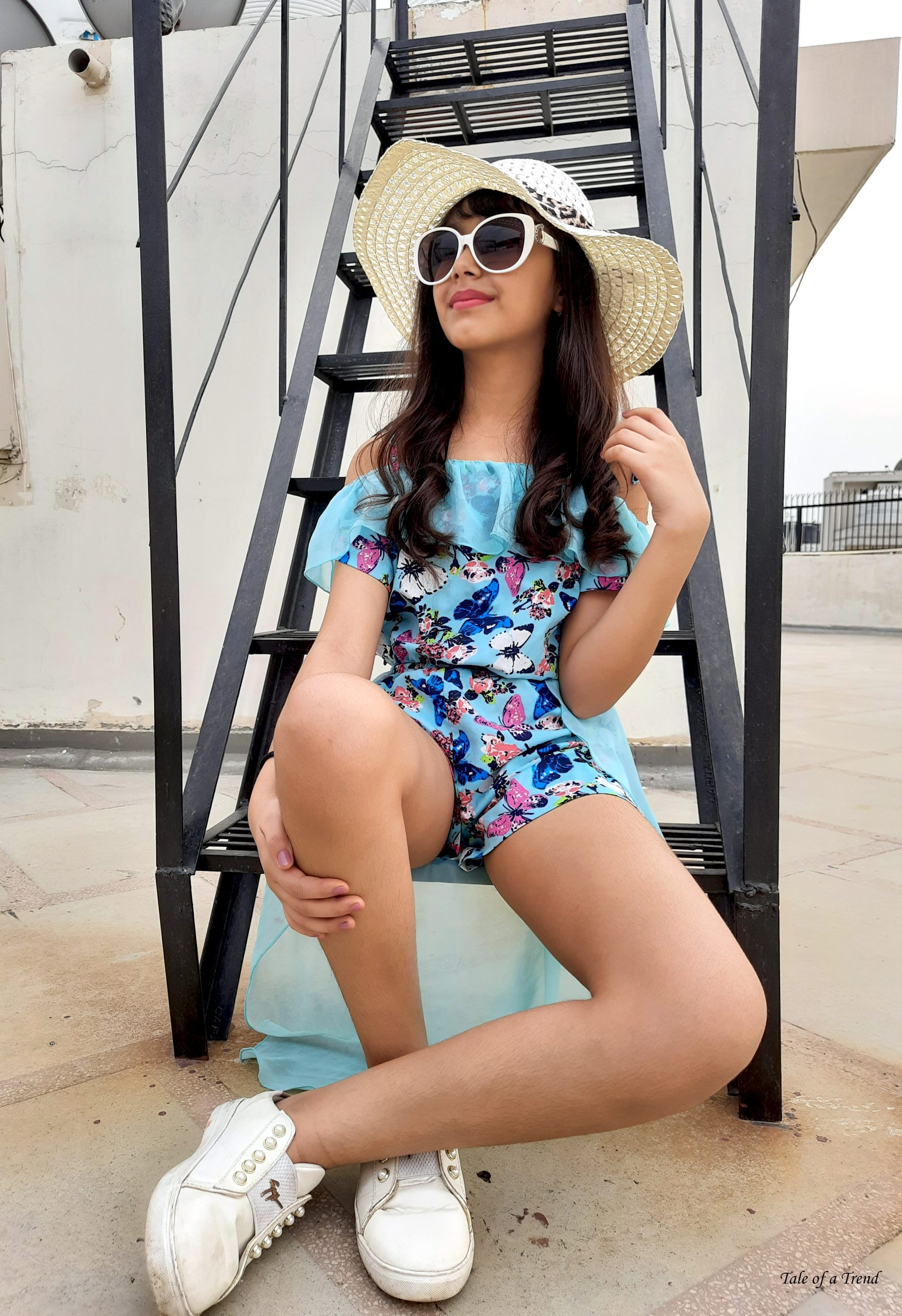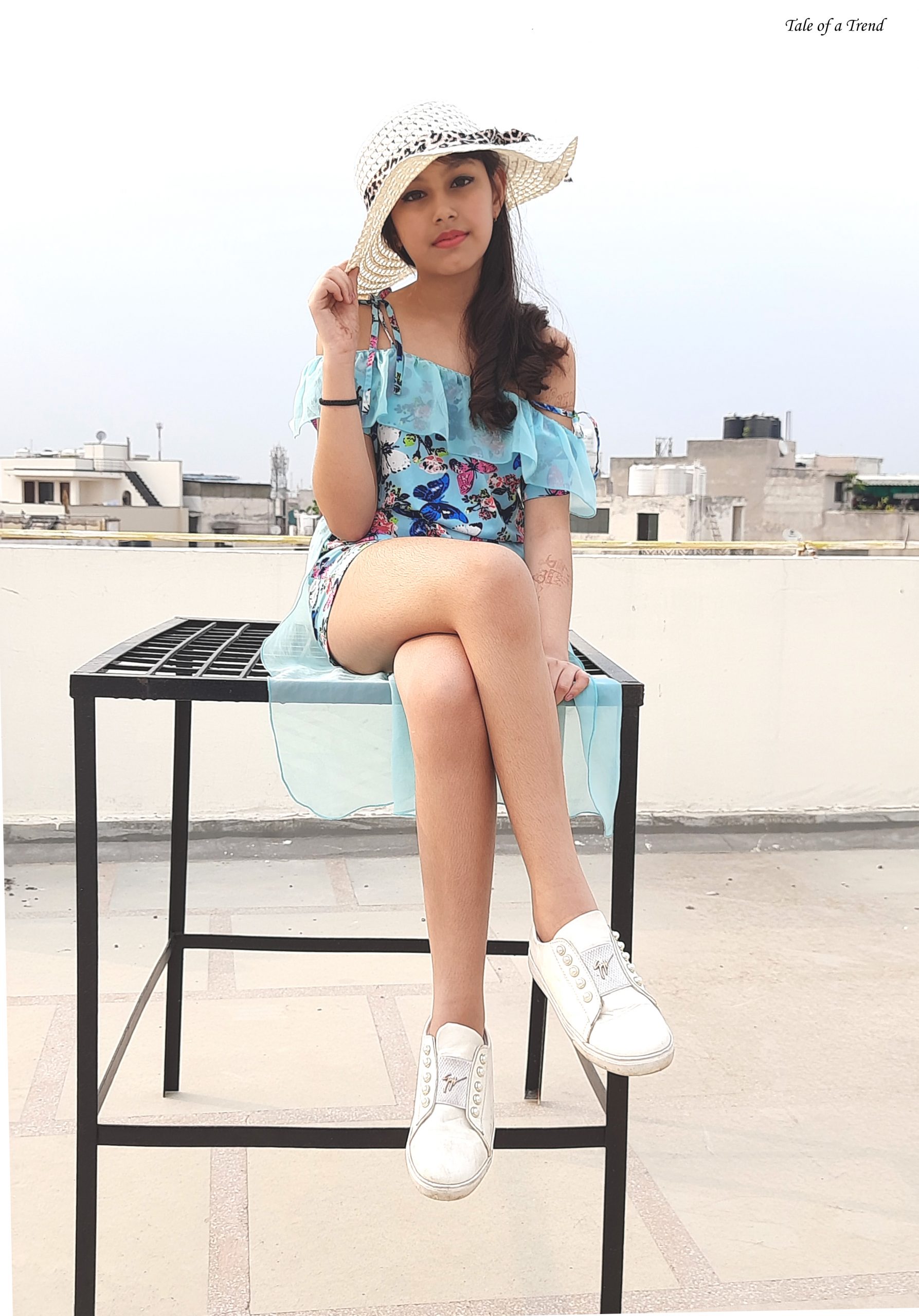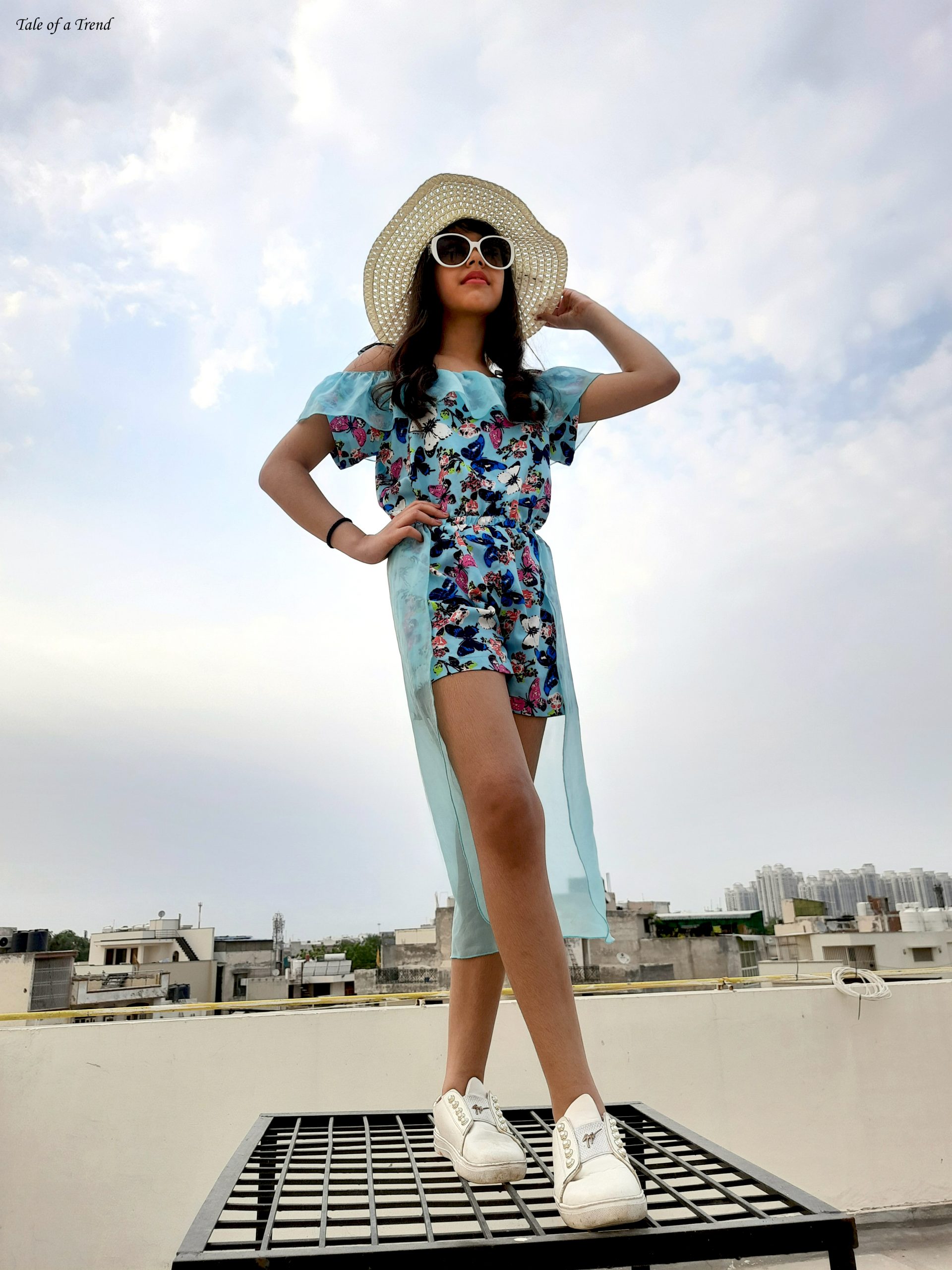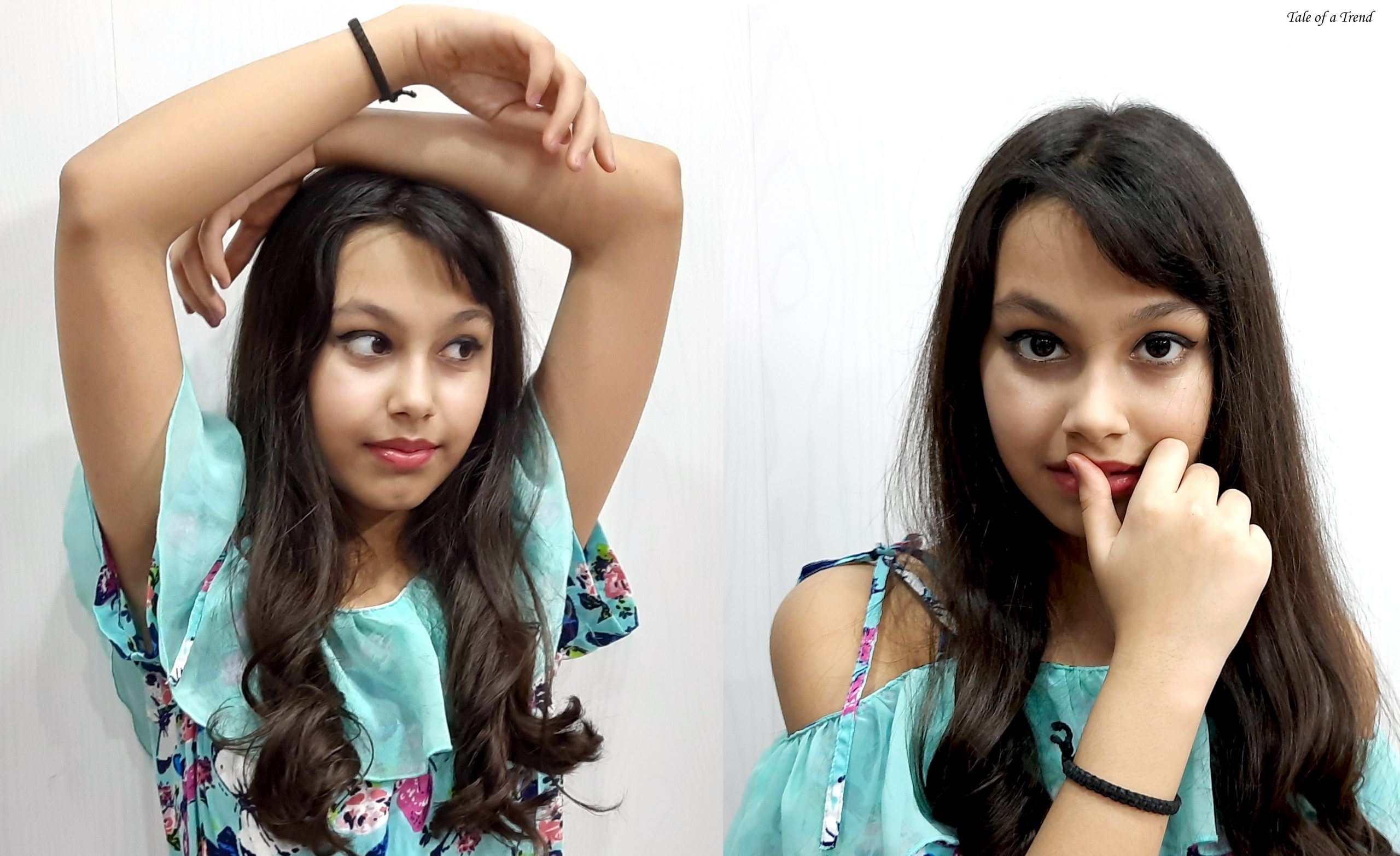 5. Bold on Beach– Did the sun catch your attention or did you flash your boldness to the sun! Just like our model, show off the curves with sexy plunge neck bralette top and bold pink skirt with the matching headscarf and ankle-strapped bellies to brighten up your day. You can also rock the beach bar in the evening with the same outfit.
Model- Yashika Jatav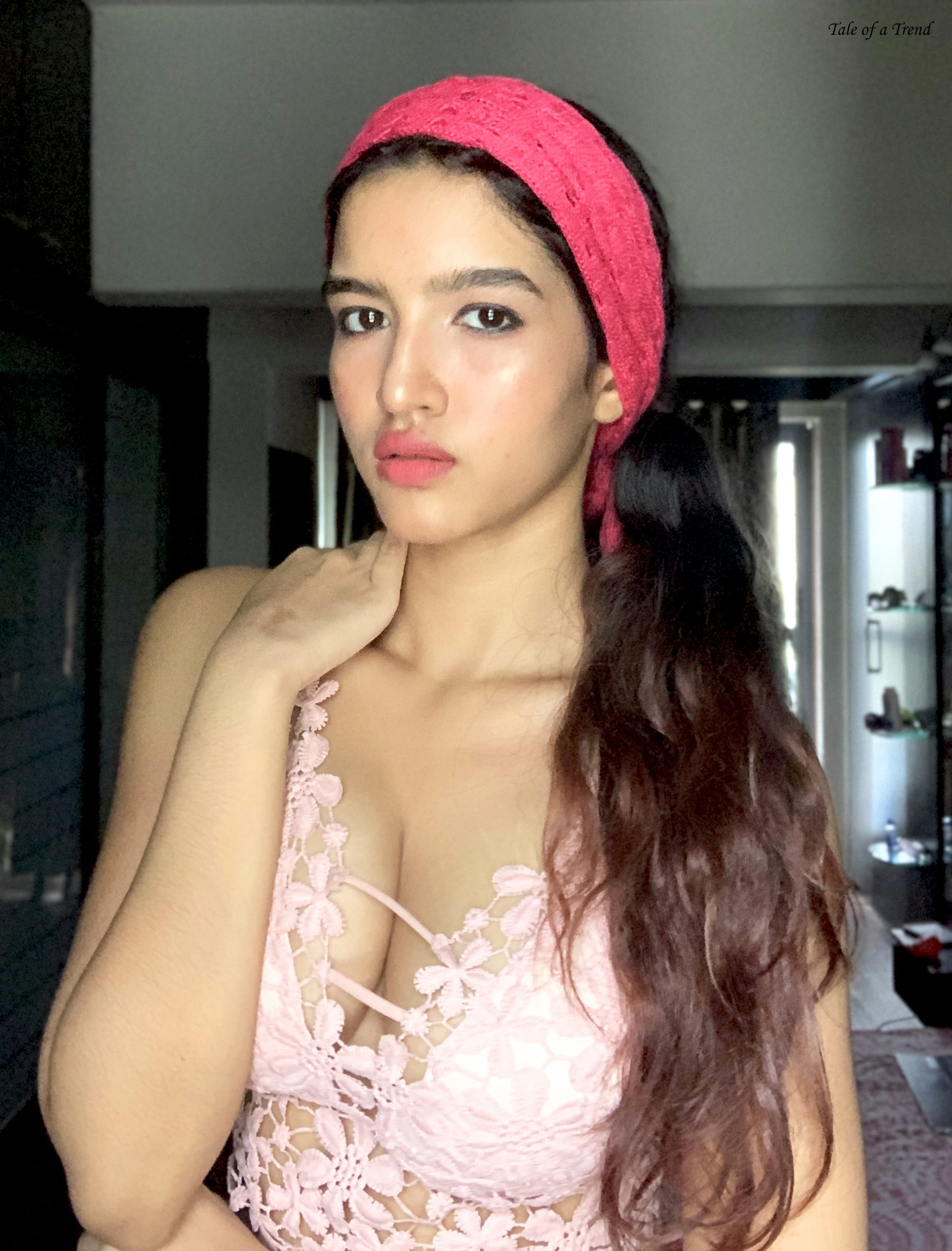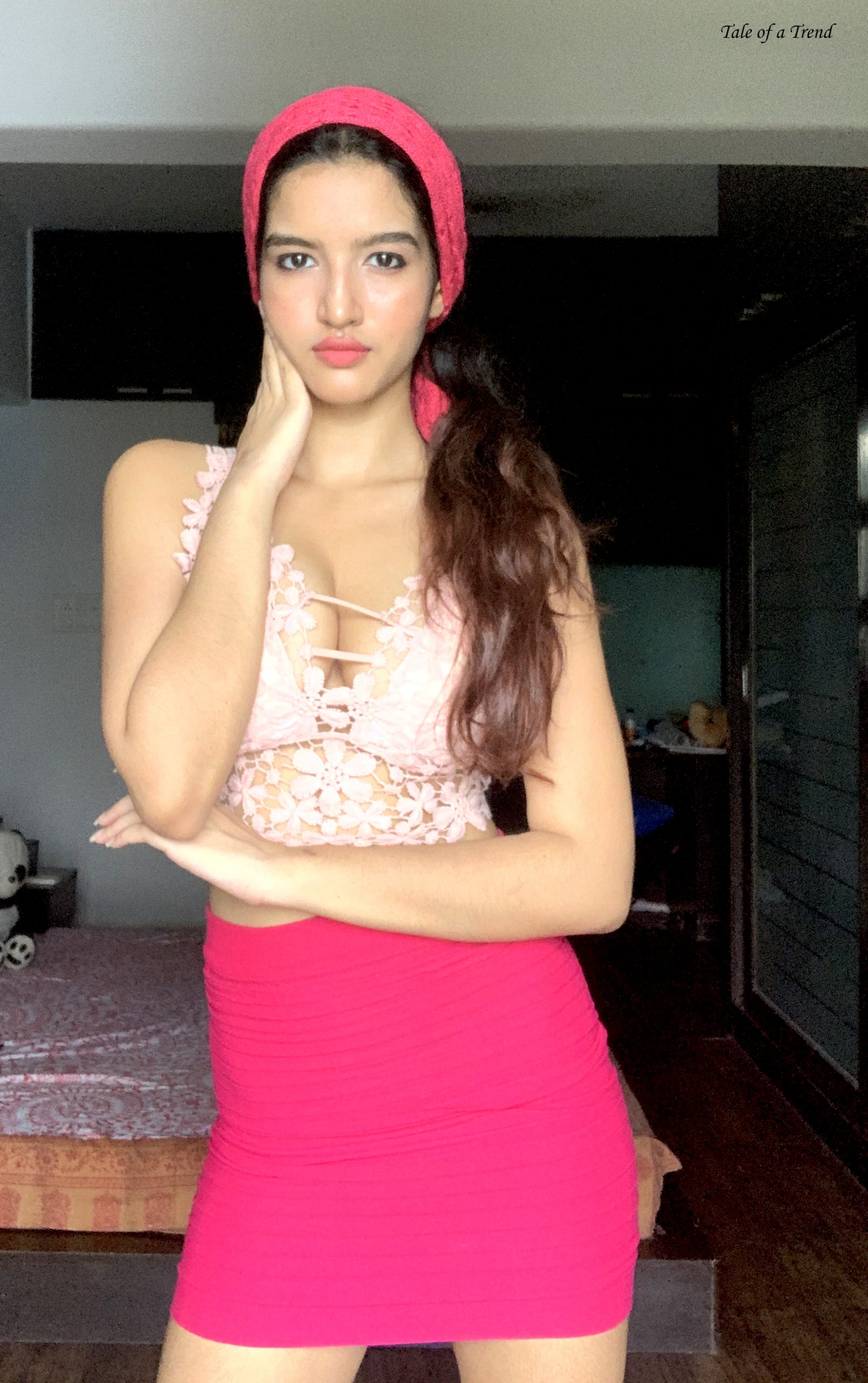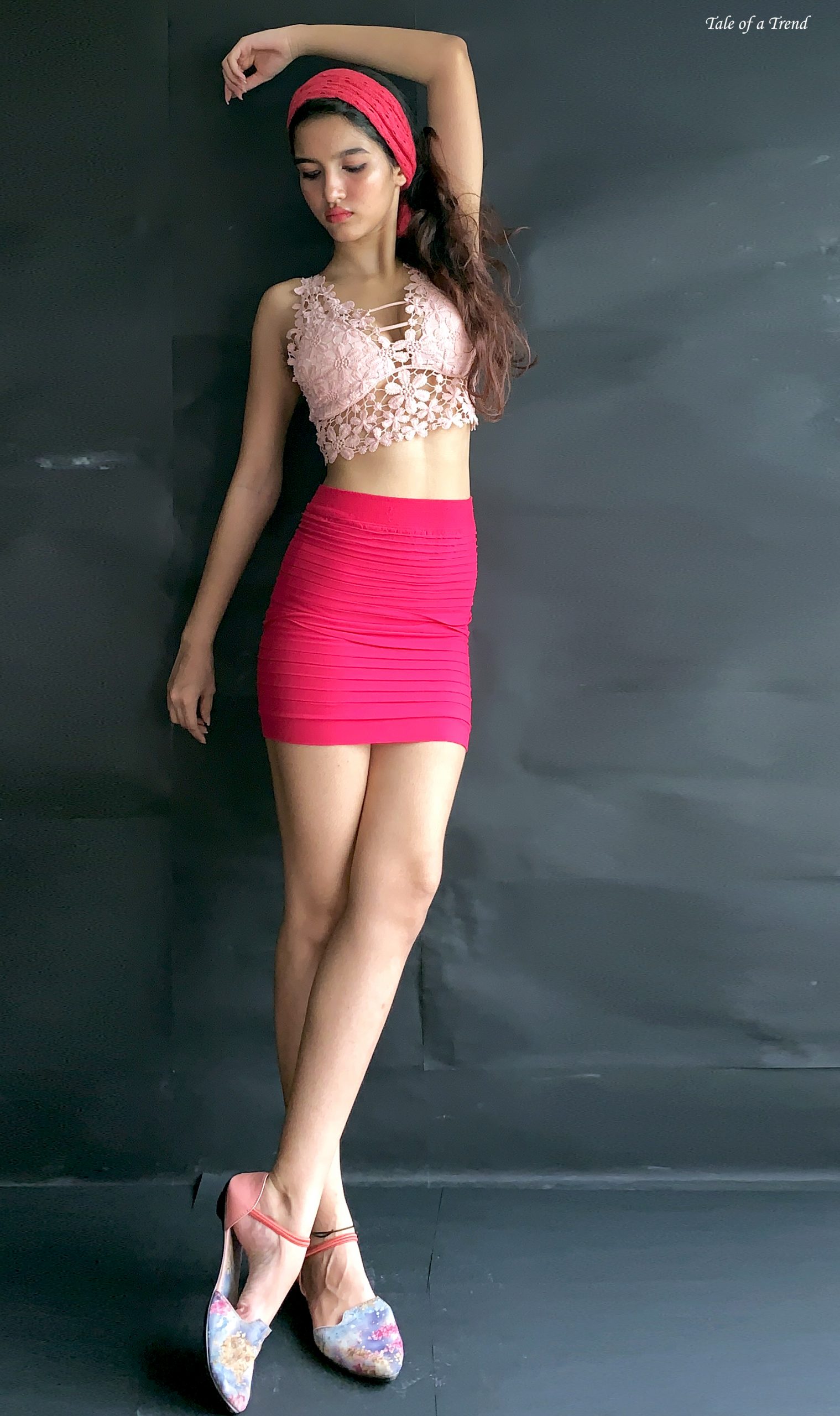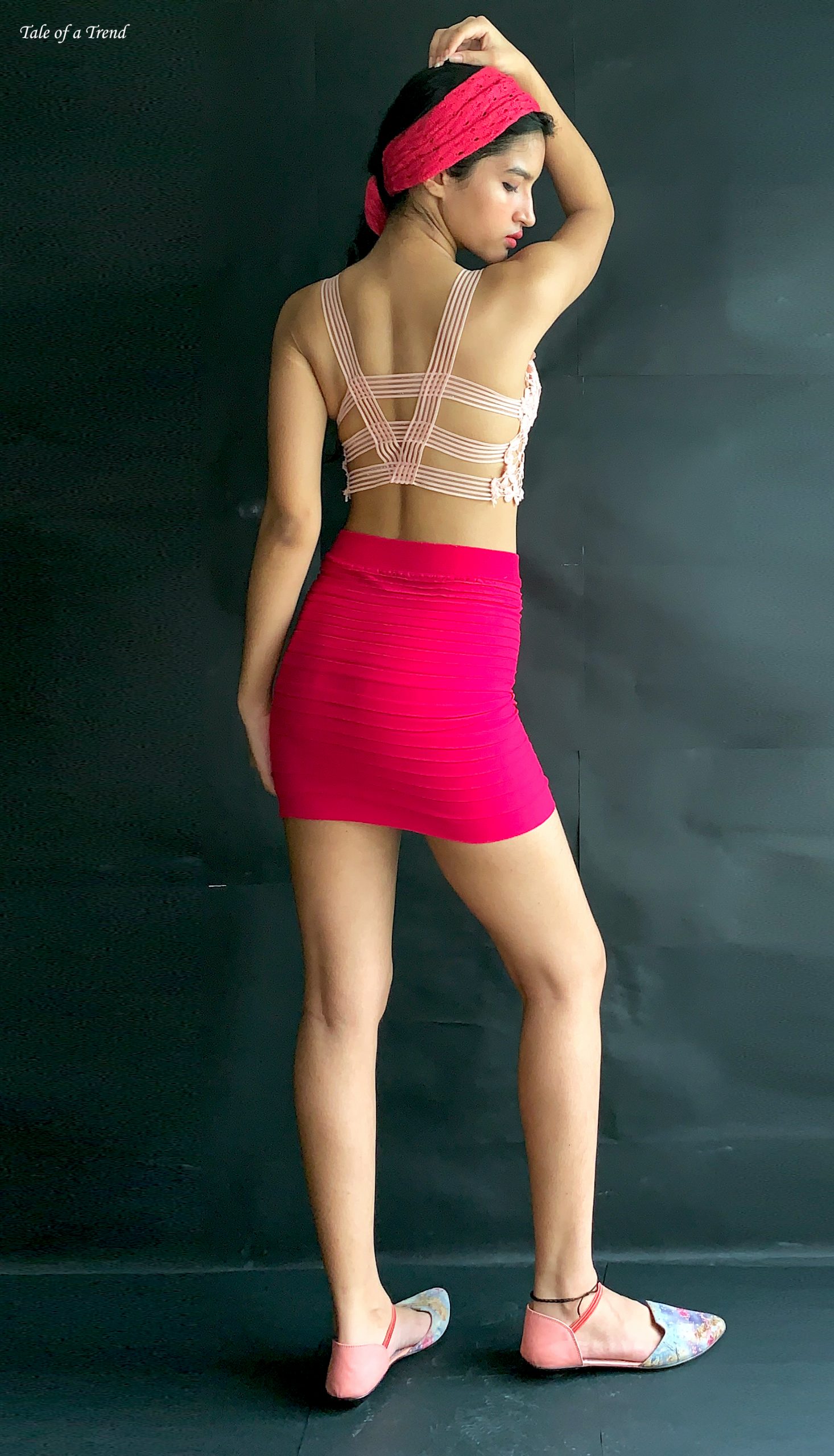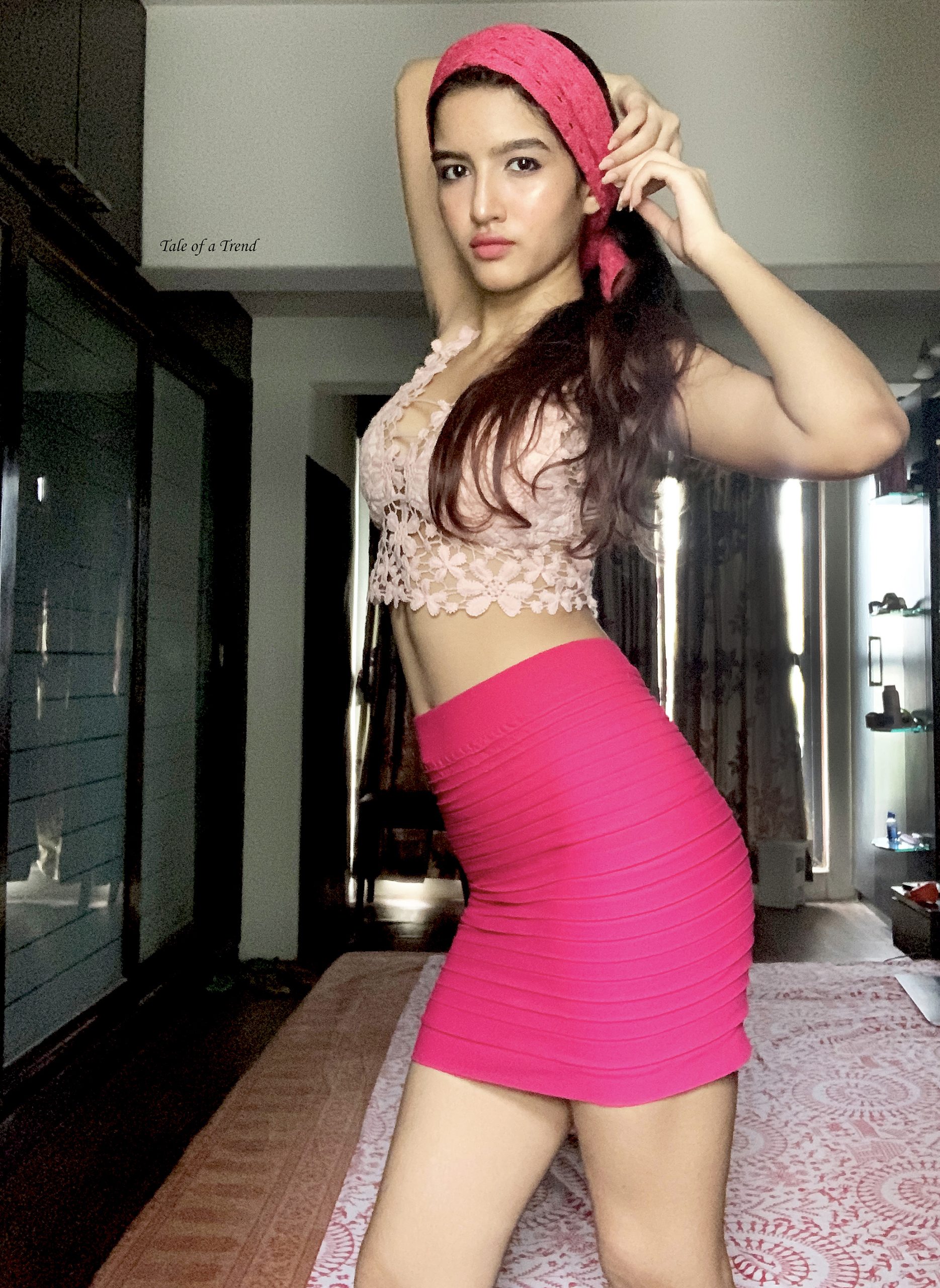 6. Sunsets & Sun Dress– No matter what's your typical style preference! There's absolutely no denying that 'Sundress' is now a brand that has mastered the art of classy feminine style. Floral Sundress is surely a perfect combo of chic and sophisticated resort wear which gives a complete feeling of relaxation.
Model- Vanshika Tomar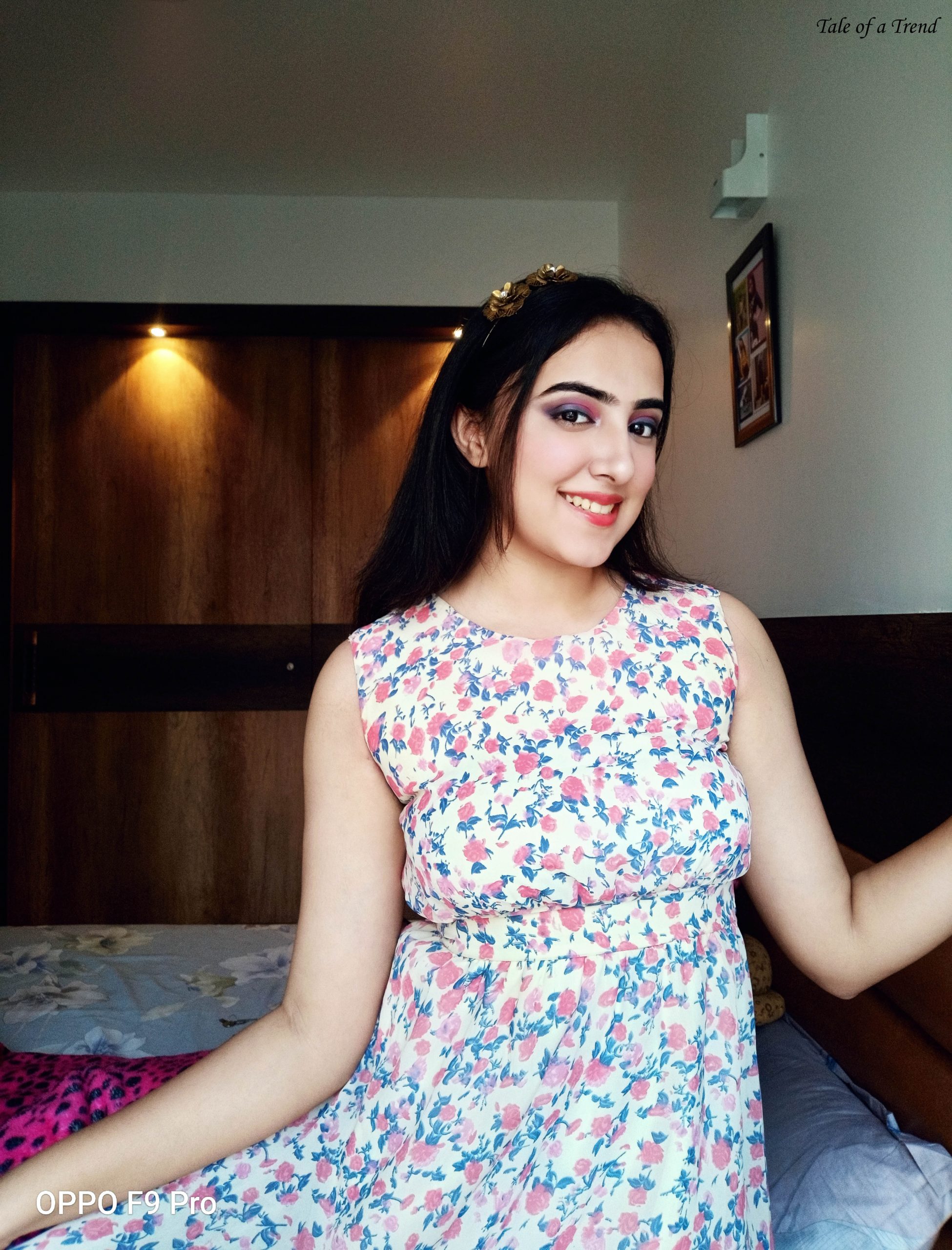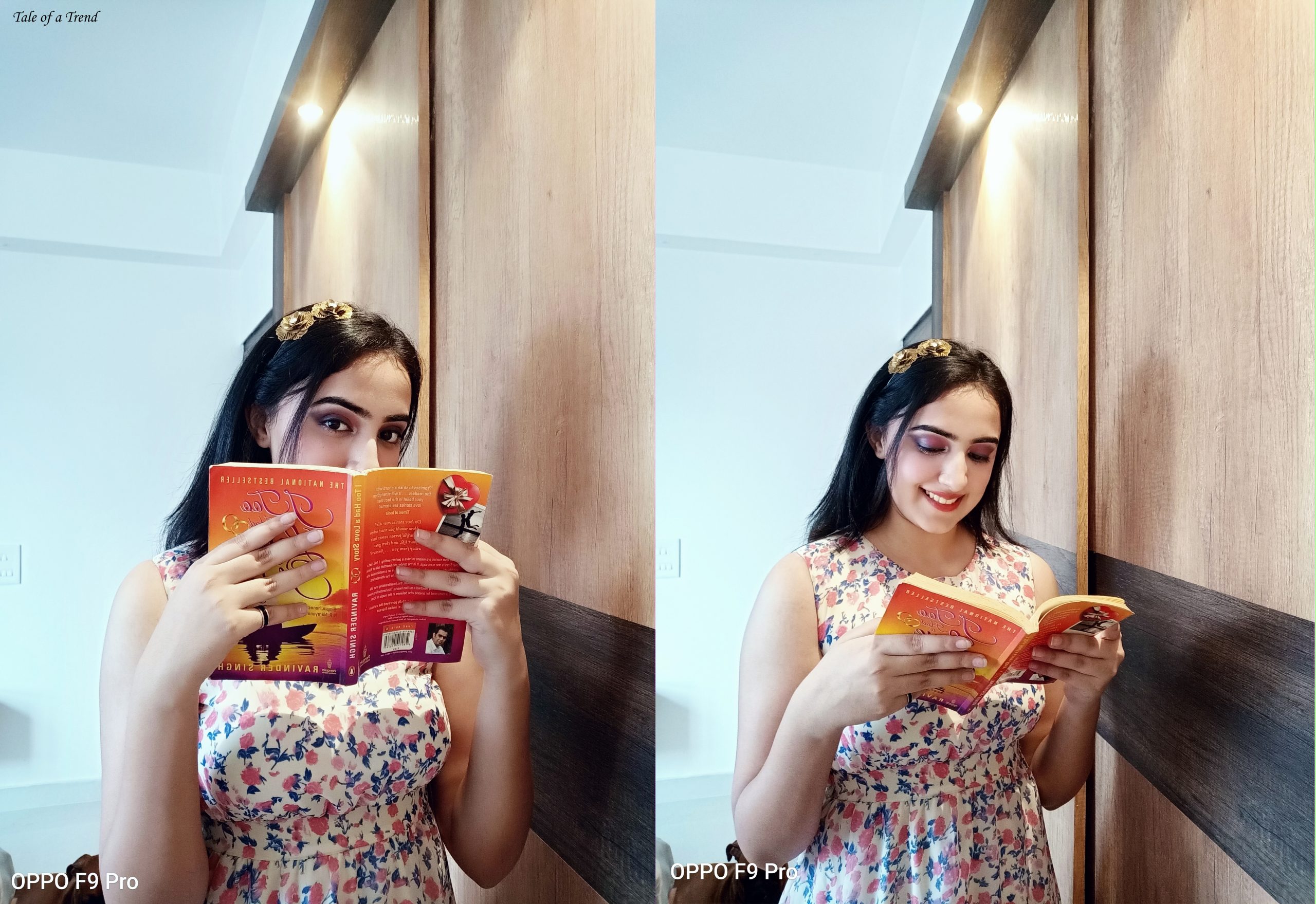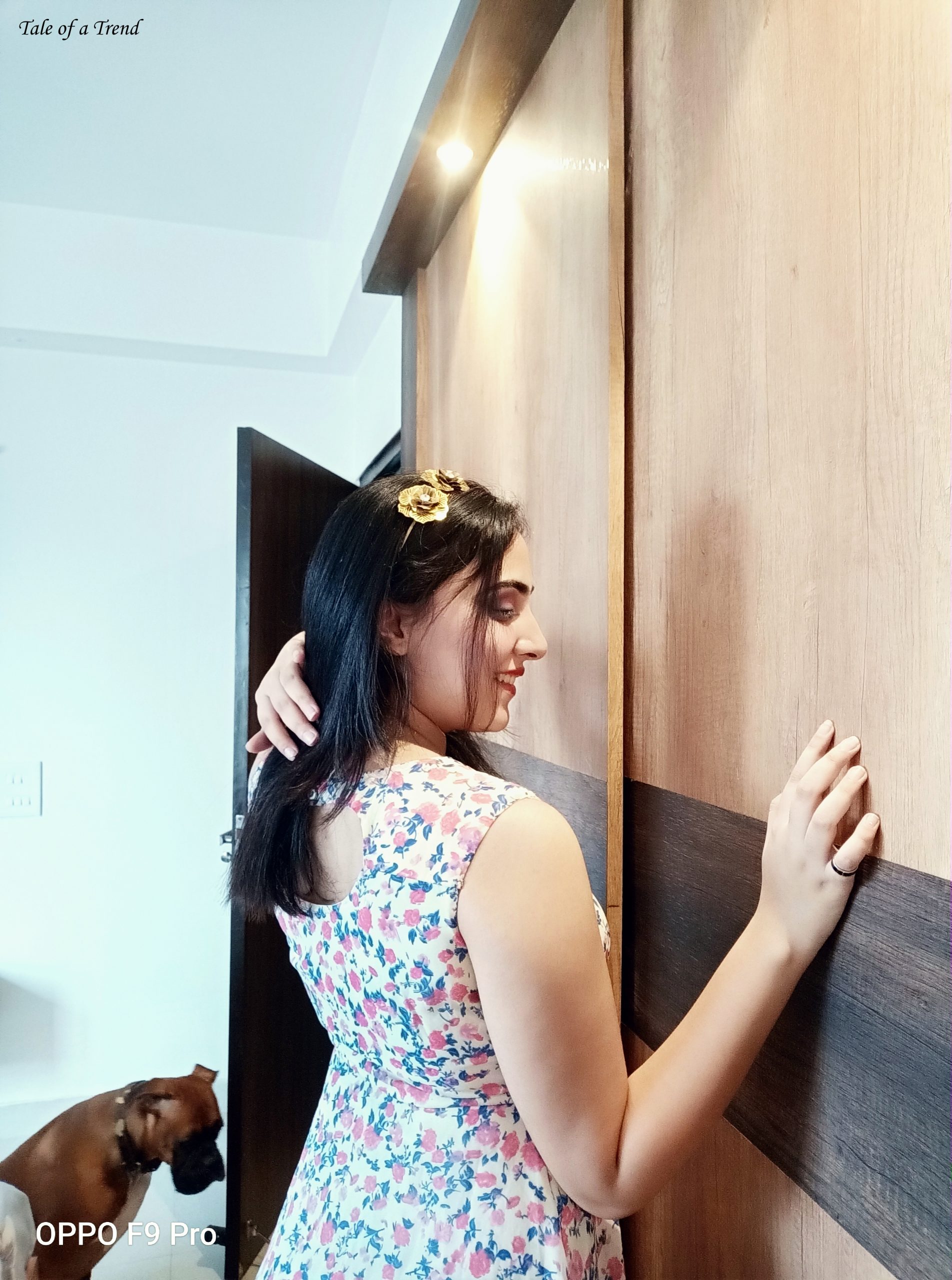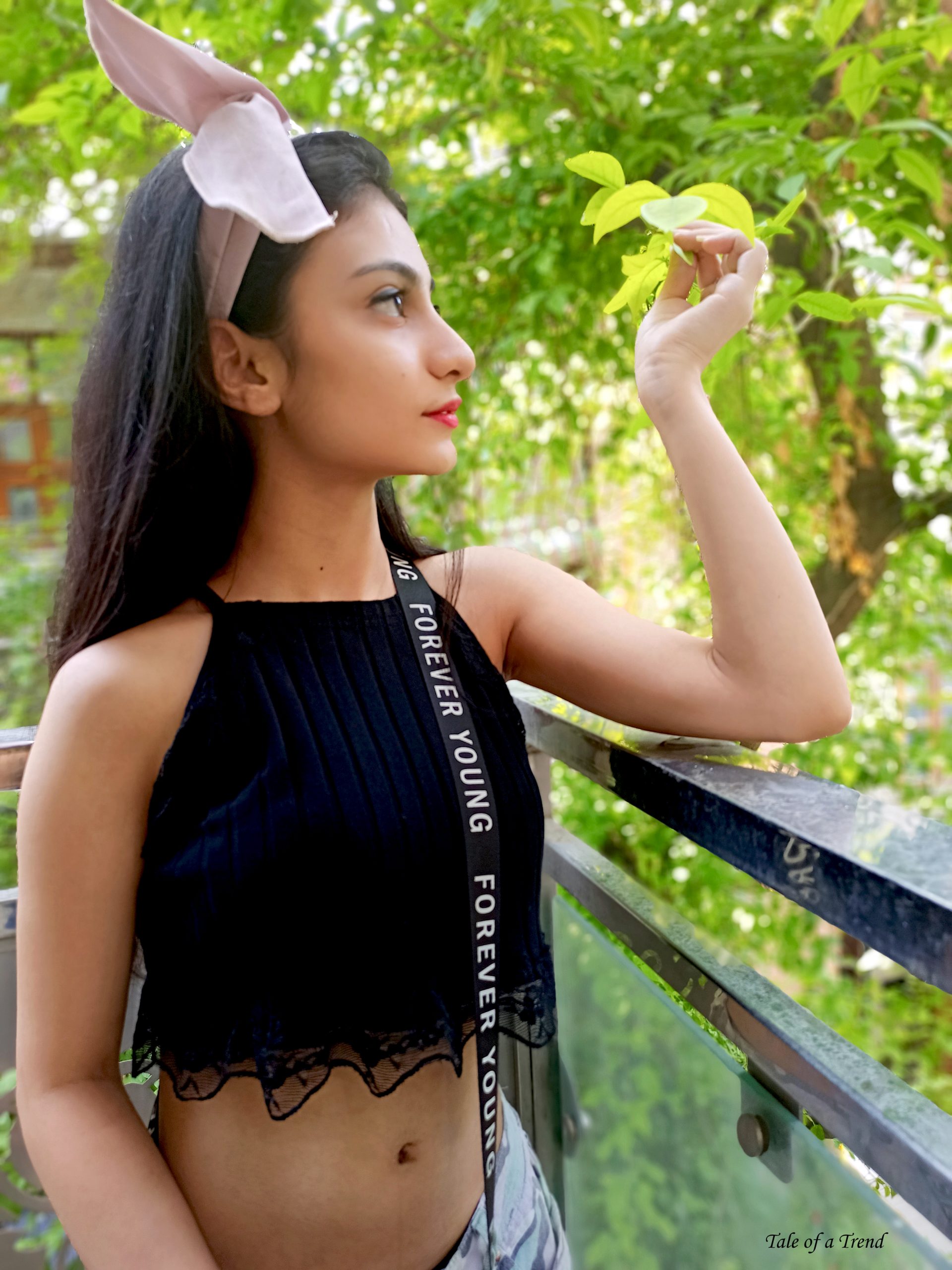 8. Off The Shore – Be it a go-to chic look for a party or a rebel appeal for a beachside music fest, off shoulders paired up with denim will never disappoint you! Bringing a rage right from the fashion world directly into your closet with a wide variety to make a statement and a hat might just be your saviour from the scorching heat!
Model-https://instagram.com/simransays.so/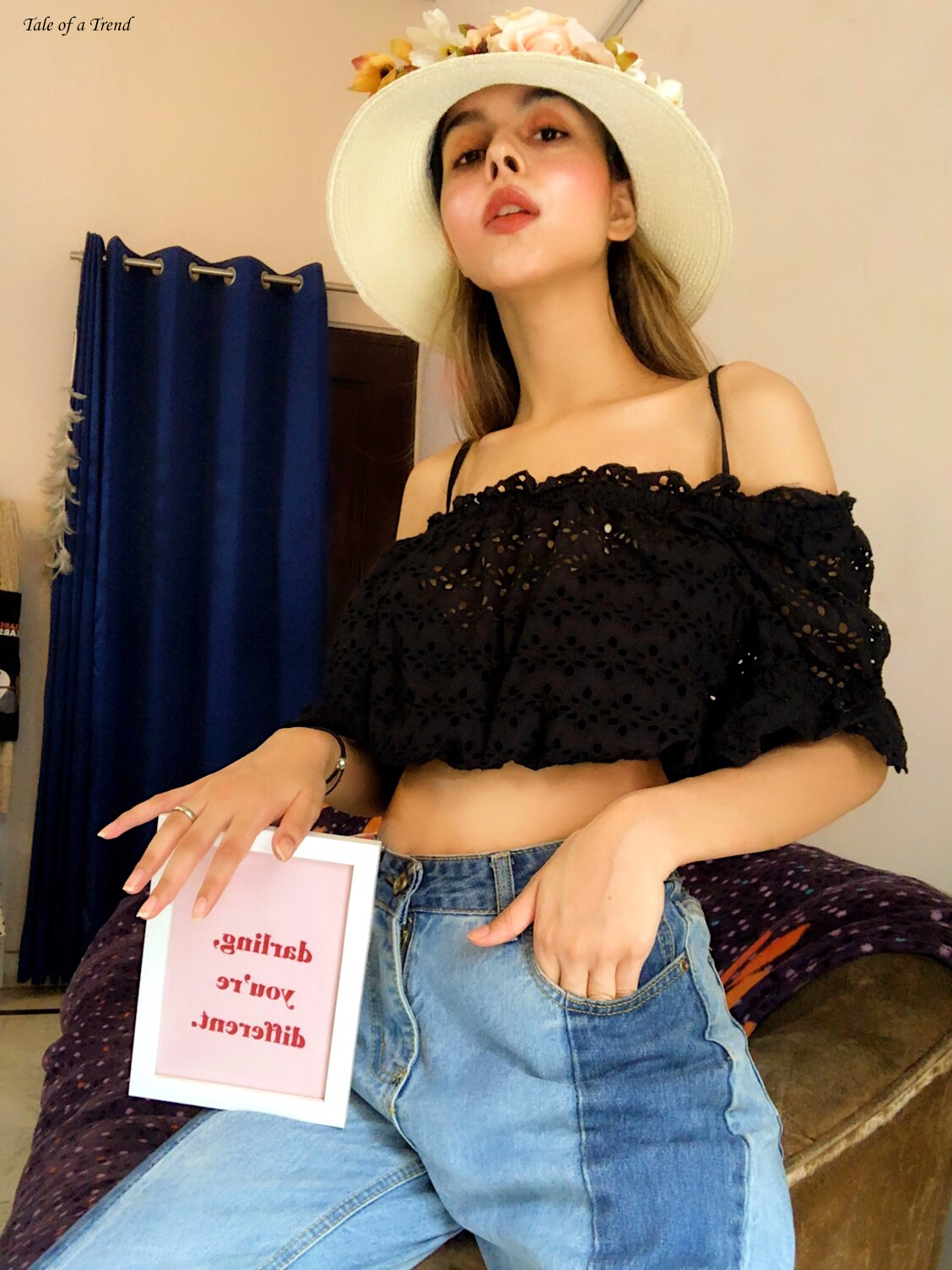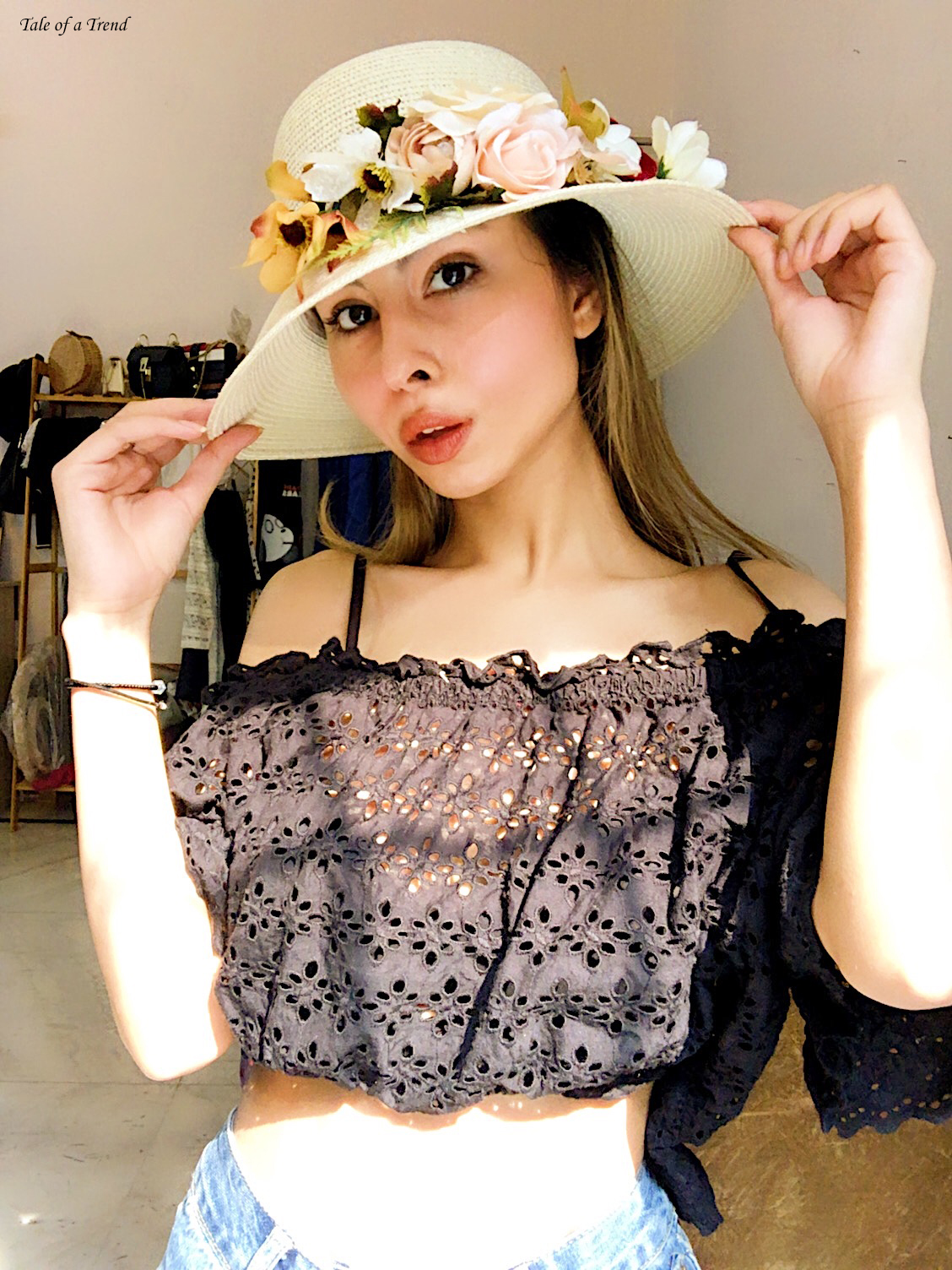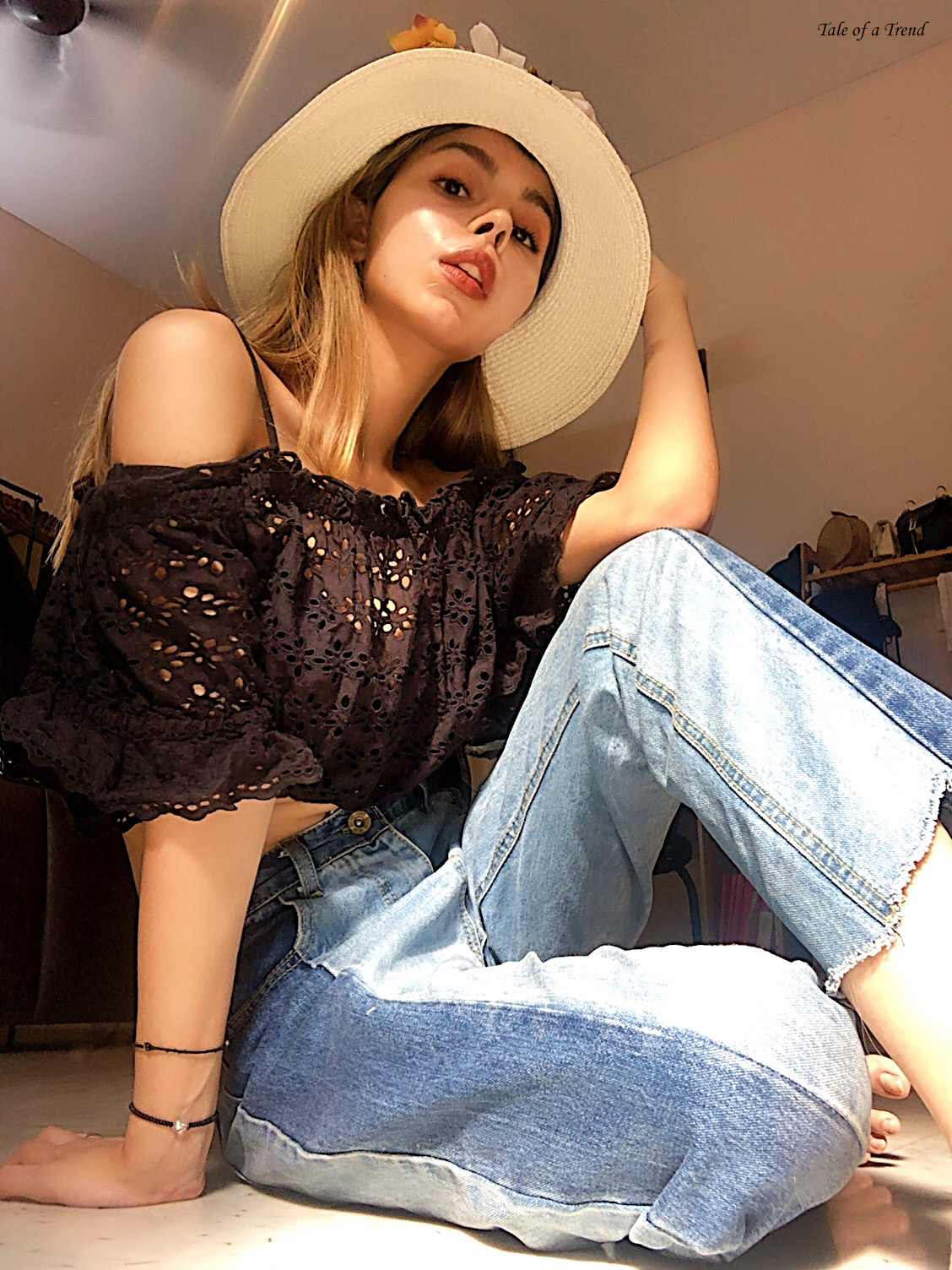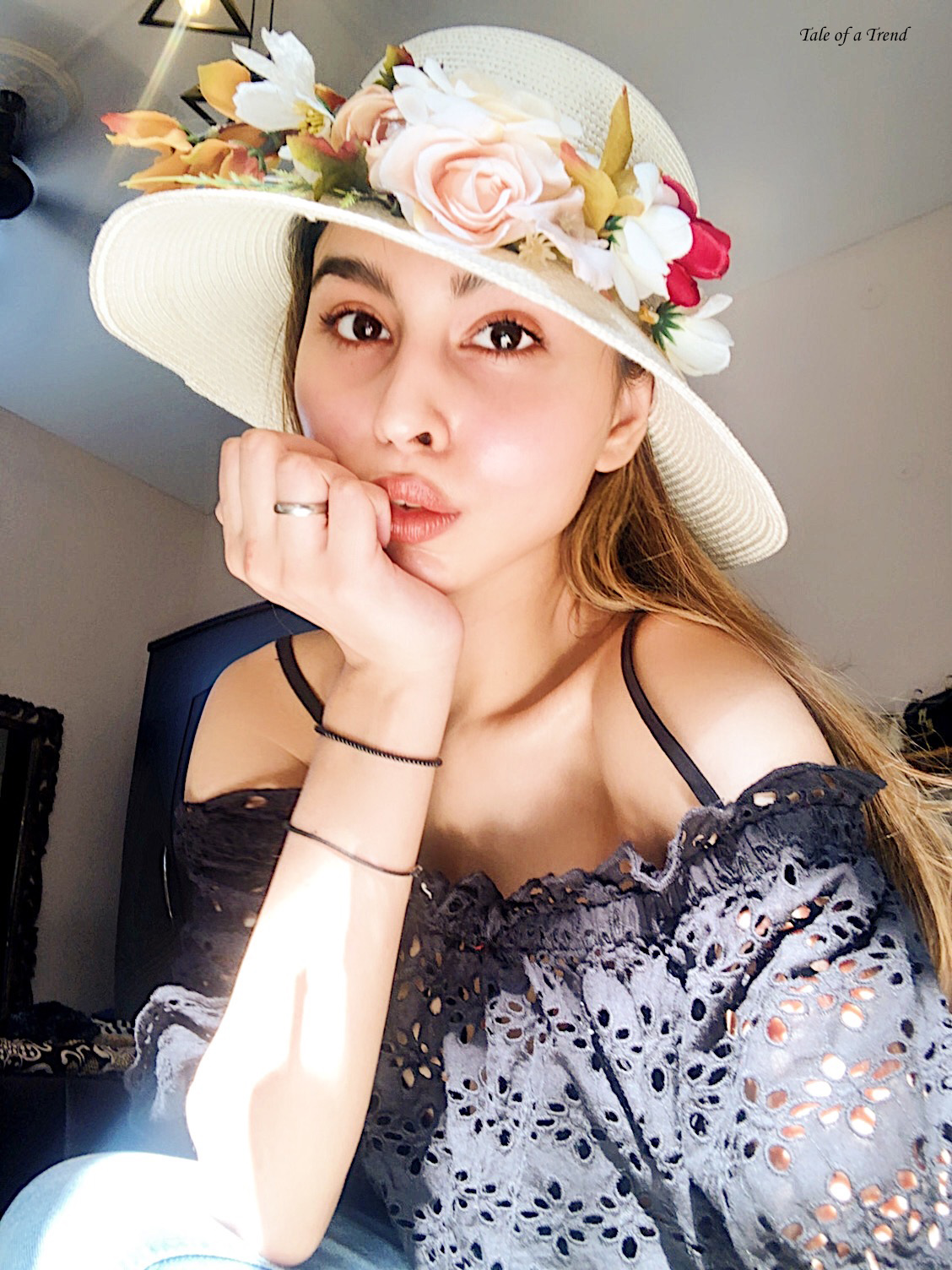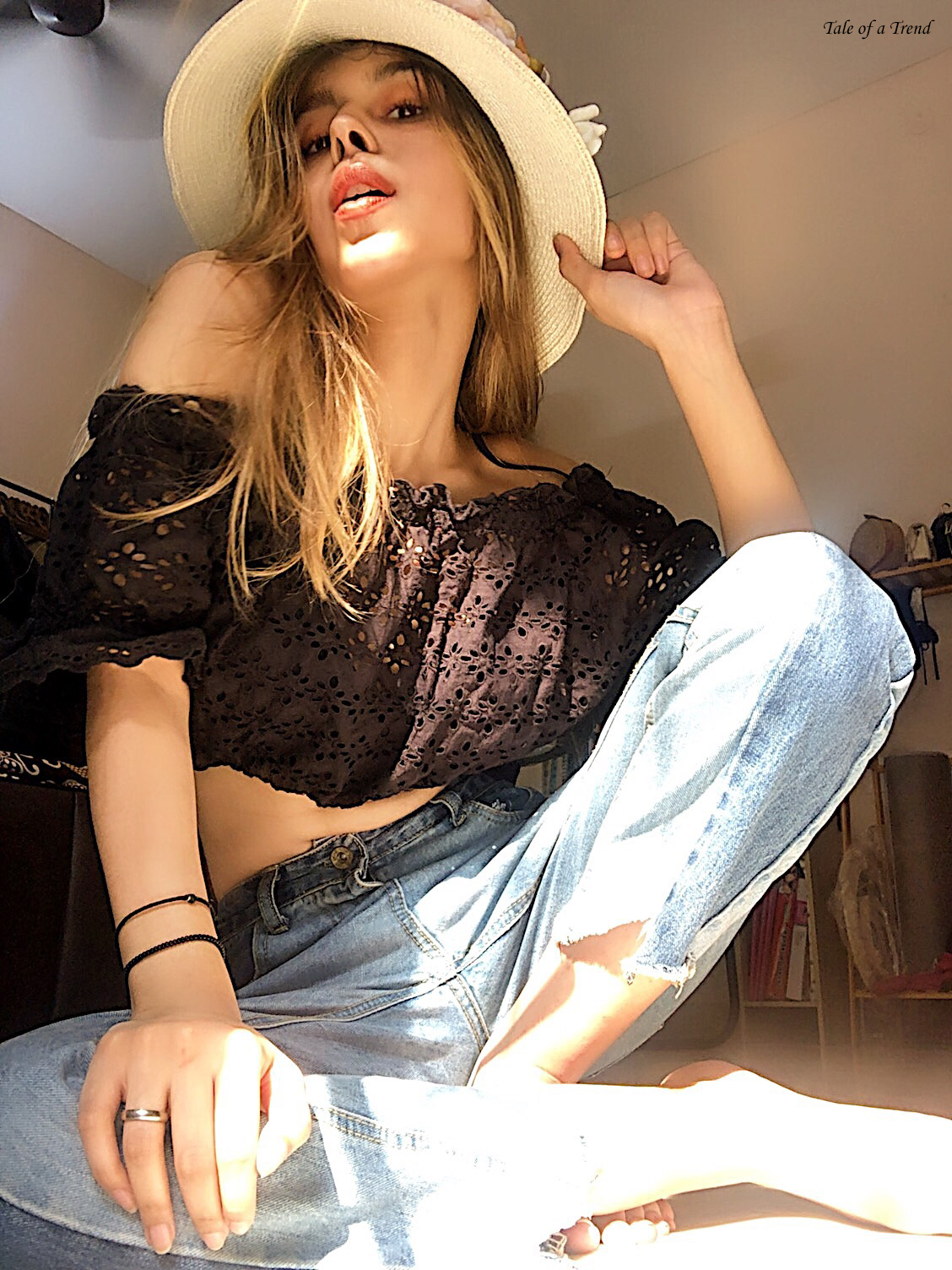 9. White in Vogue– Would you also like to chase the sun in ultra-comfy and crisp white knotted top? Team up with your trendy denim shorts and a hat for a cool and chic look. Simple and stylish!
Model- Suhani Kumar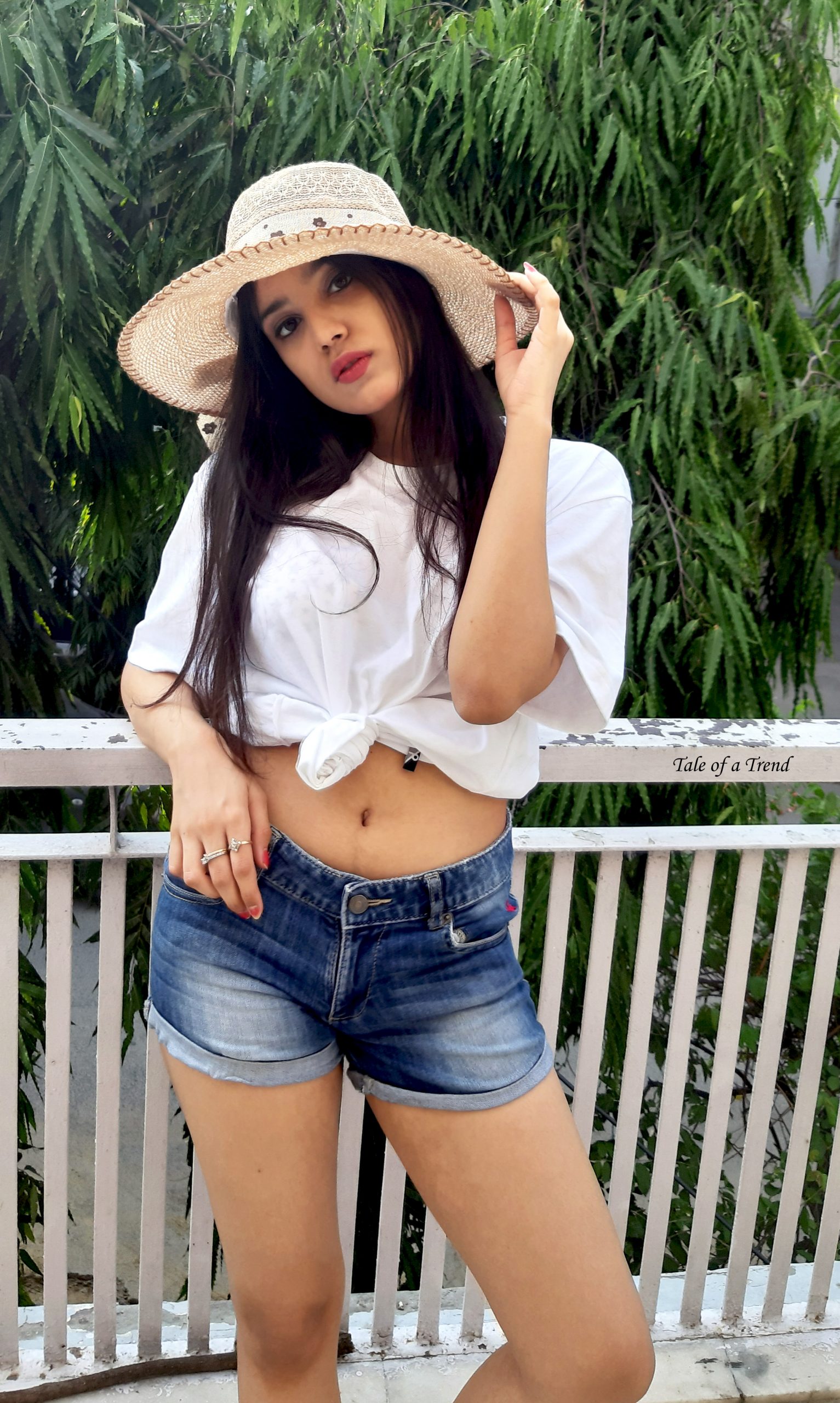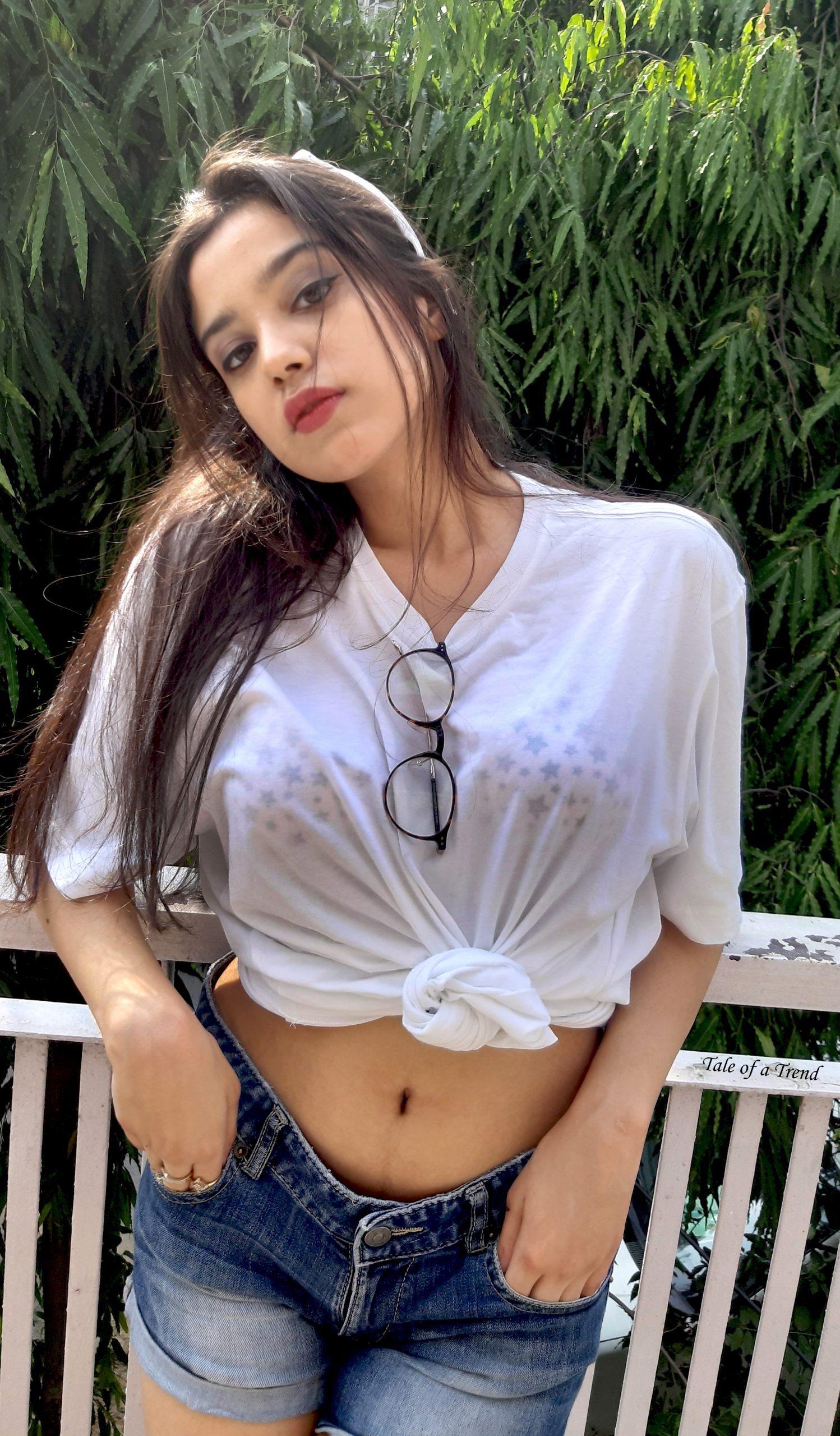 10. Bellbottom Bloom – A big shout out to all the flowery souls this summer! Mix, Match and splash the white laced floral top and pair it up with earthy toned bottoms and some matching headbands! Don't forget to add strapped sandals for an eye-candy appeal. Go beyond swimsuits. You will find bellbottoms better at the beach.
Model- Yashika Jatav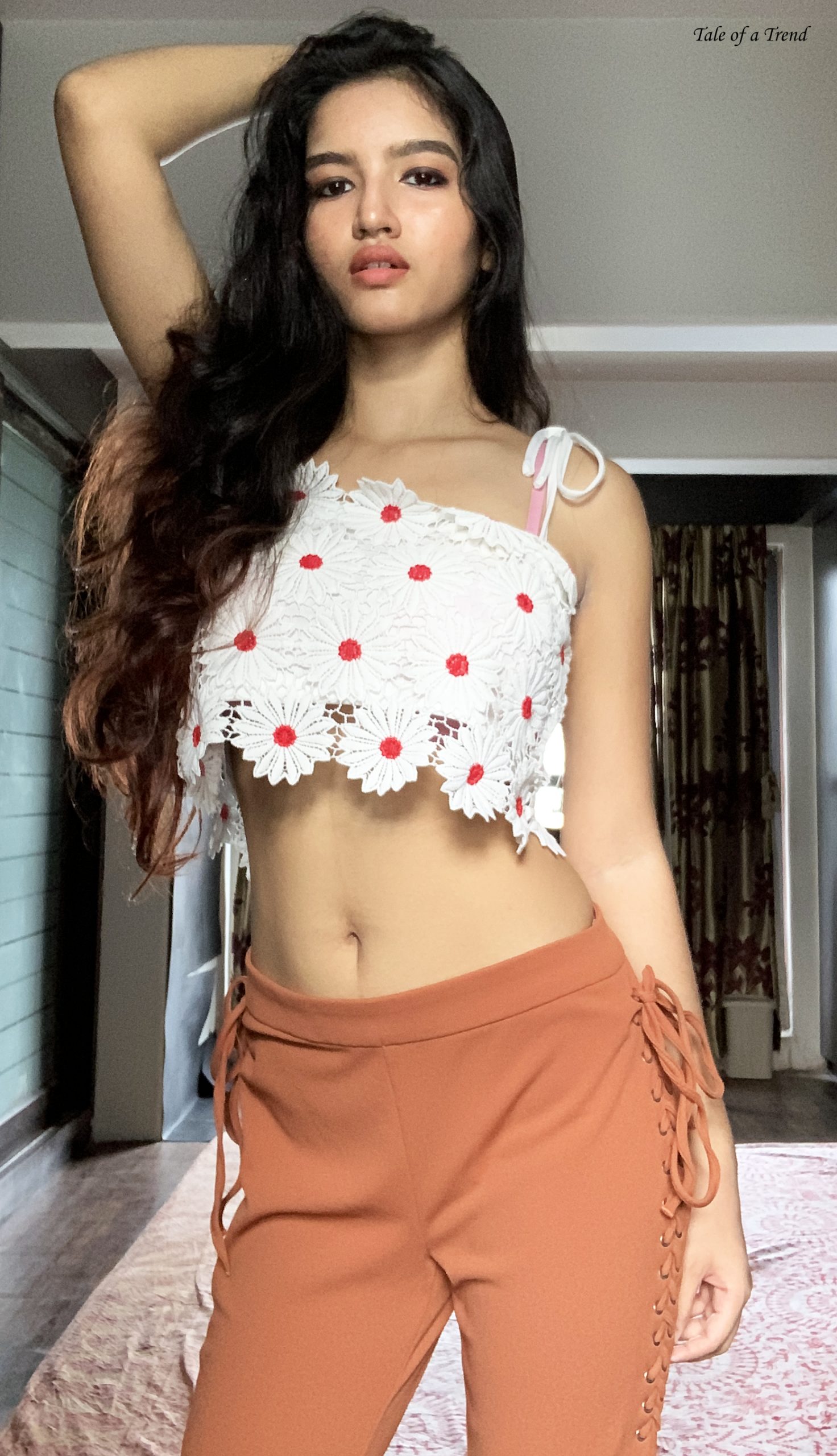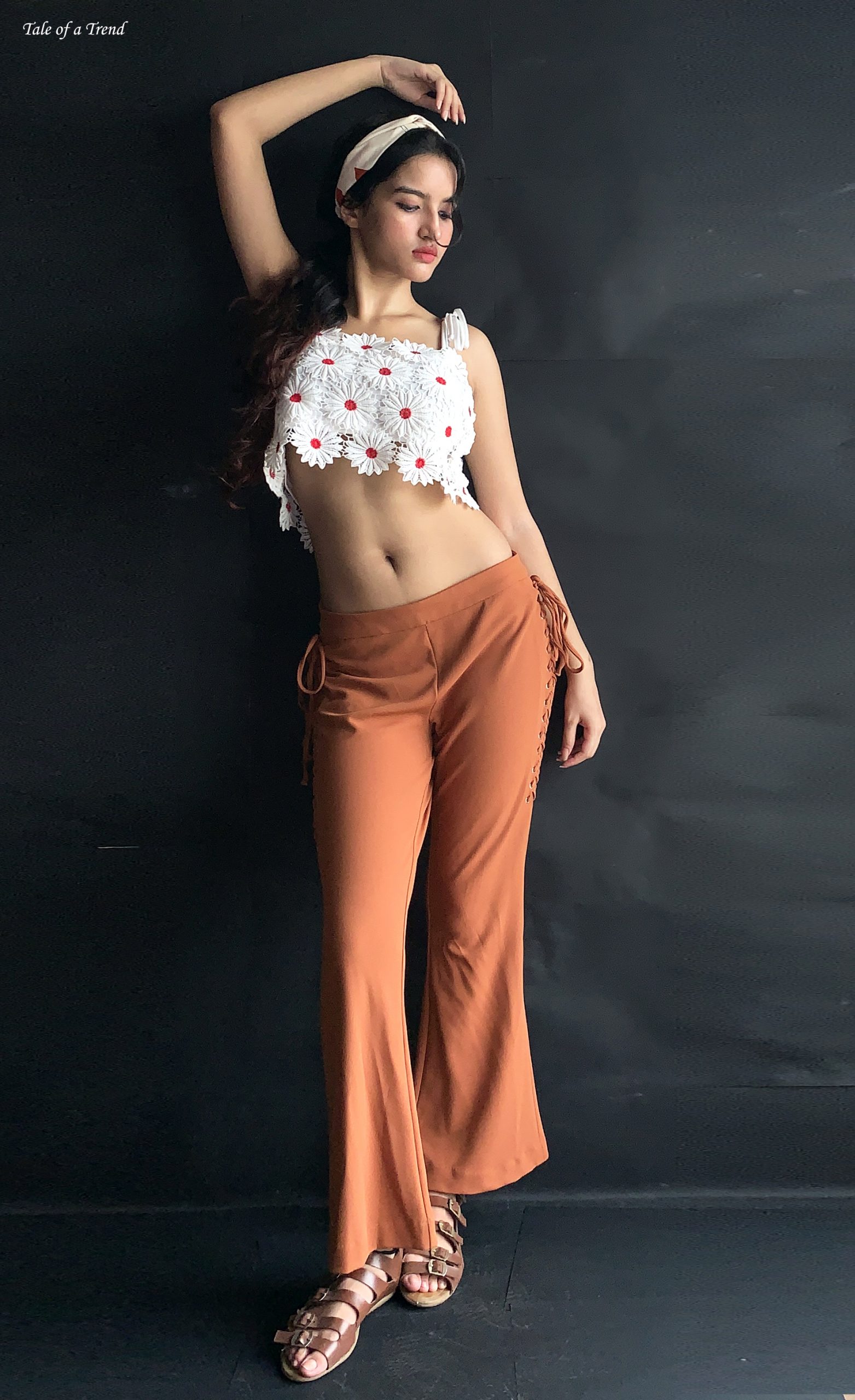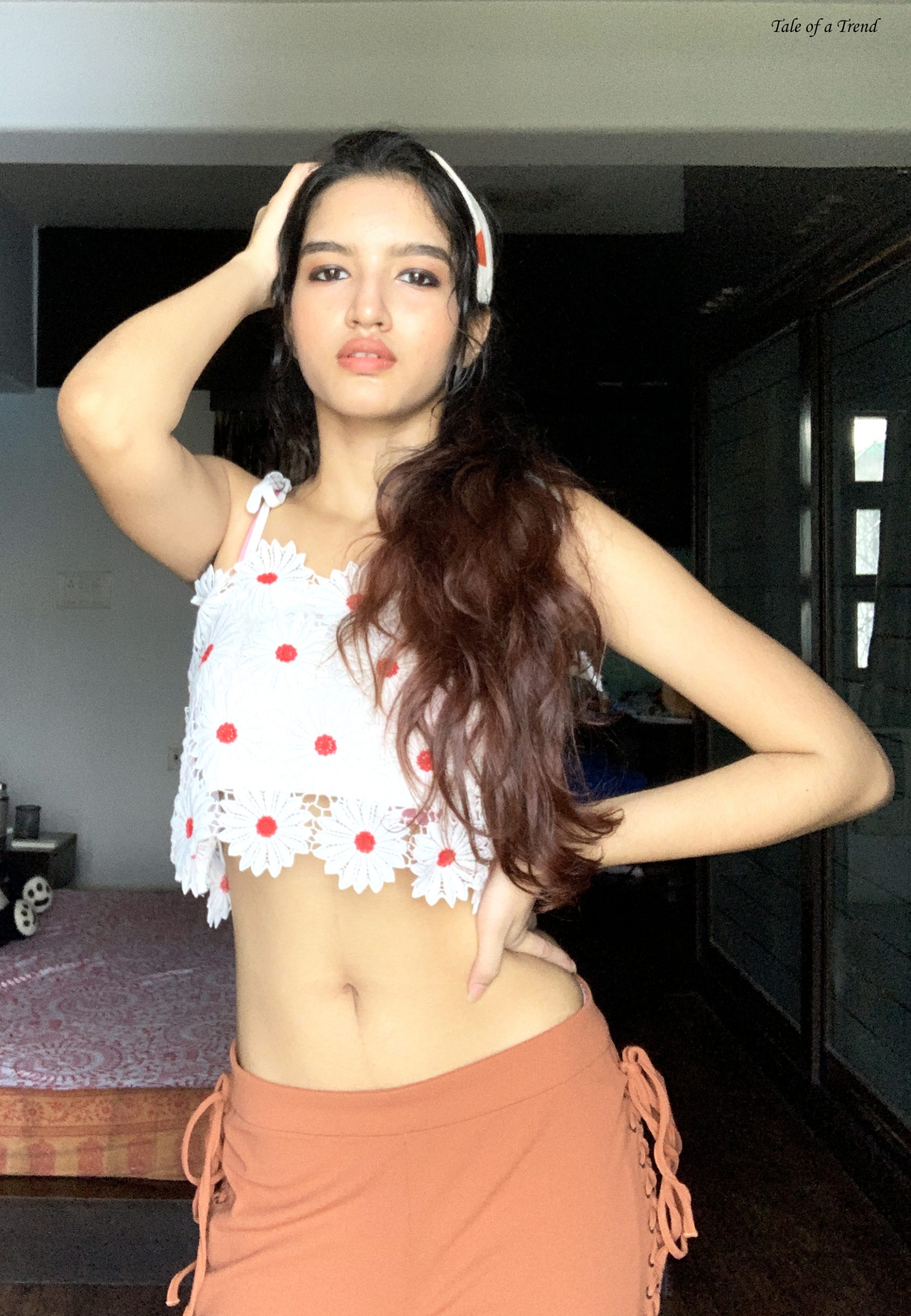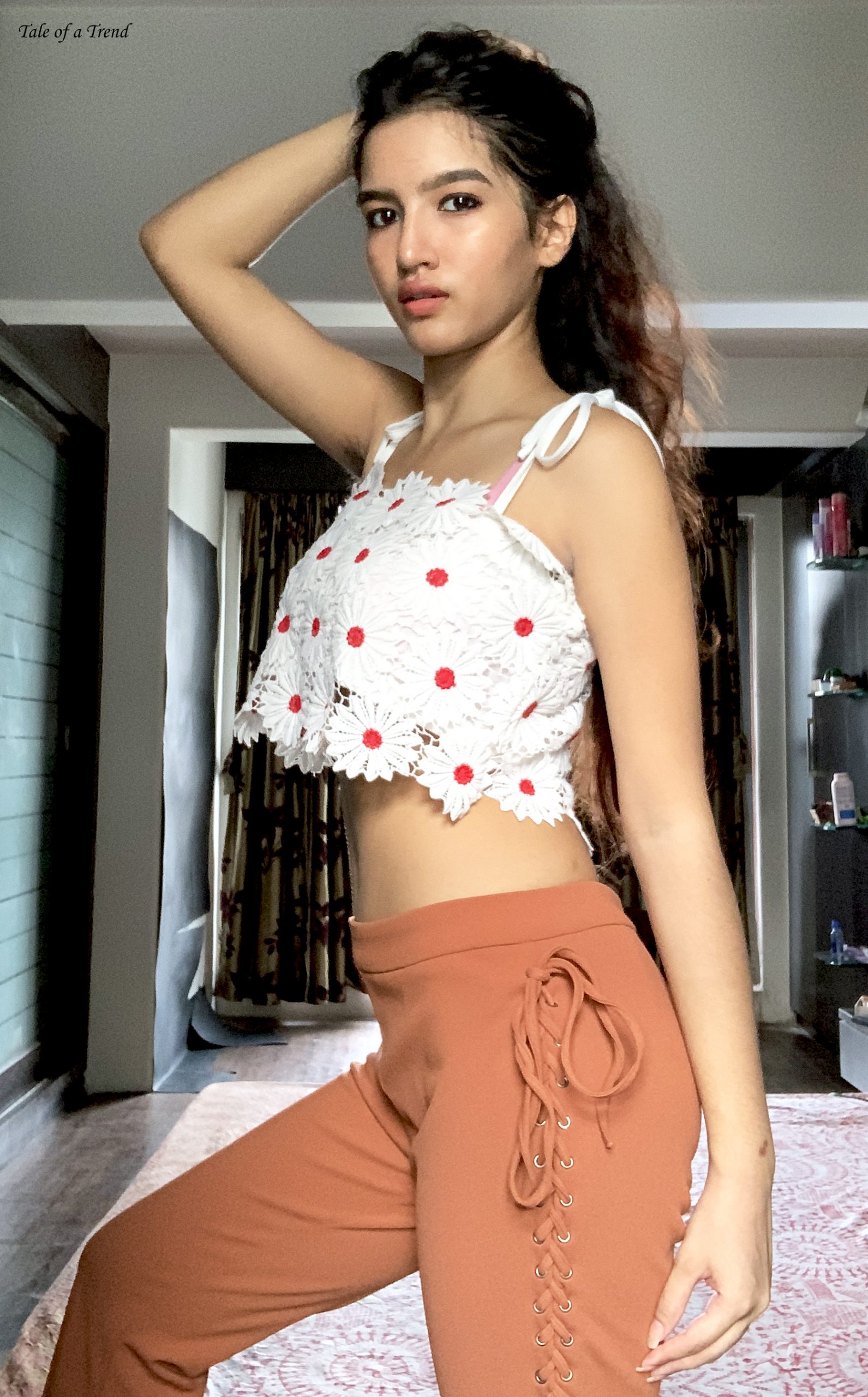 11. Shift at Seashore– Looming of the sun means revisiting some wardrobe staples! With that in mind, let's turn our attention to the versatile and comfy shift dress with minimalistic features paired up with some flip flops and accessories to grab the attention and boost the confidence. Would you believe that the headband worn by the lovely model is her mom's twisted dupatta.
Model- Suhani Kumar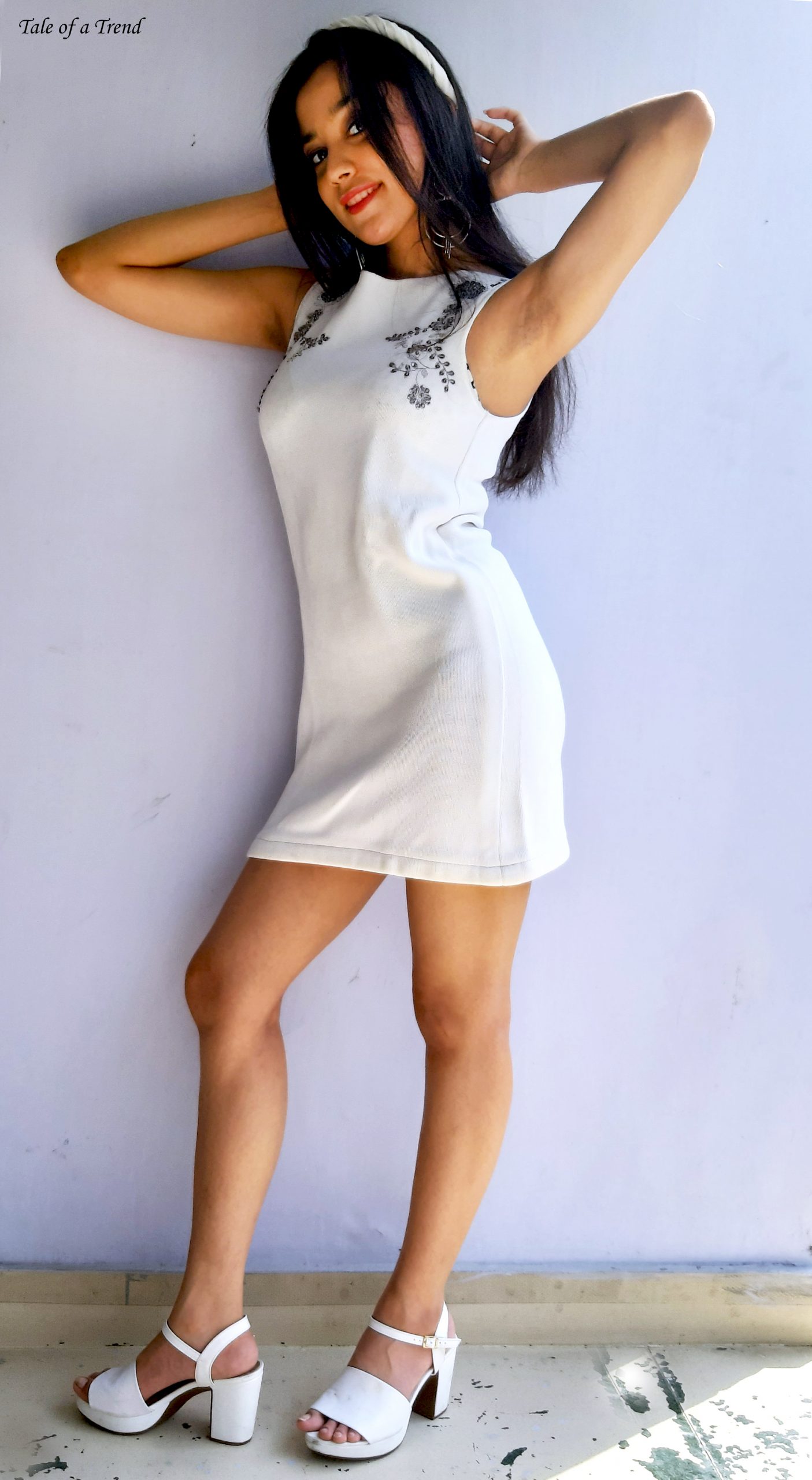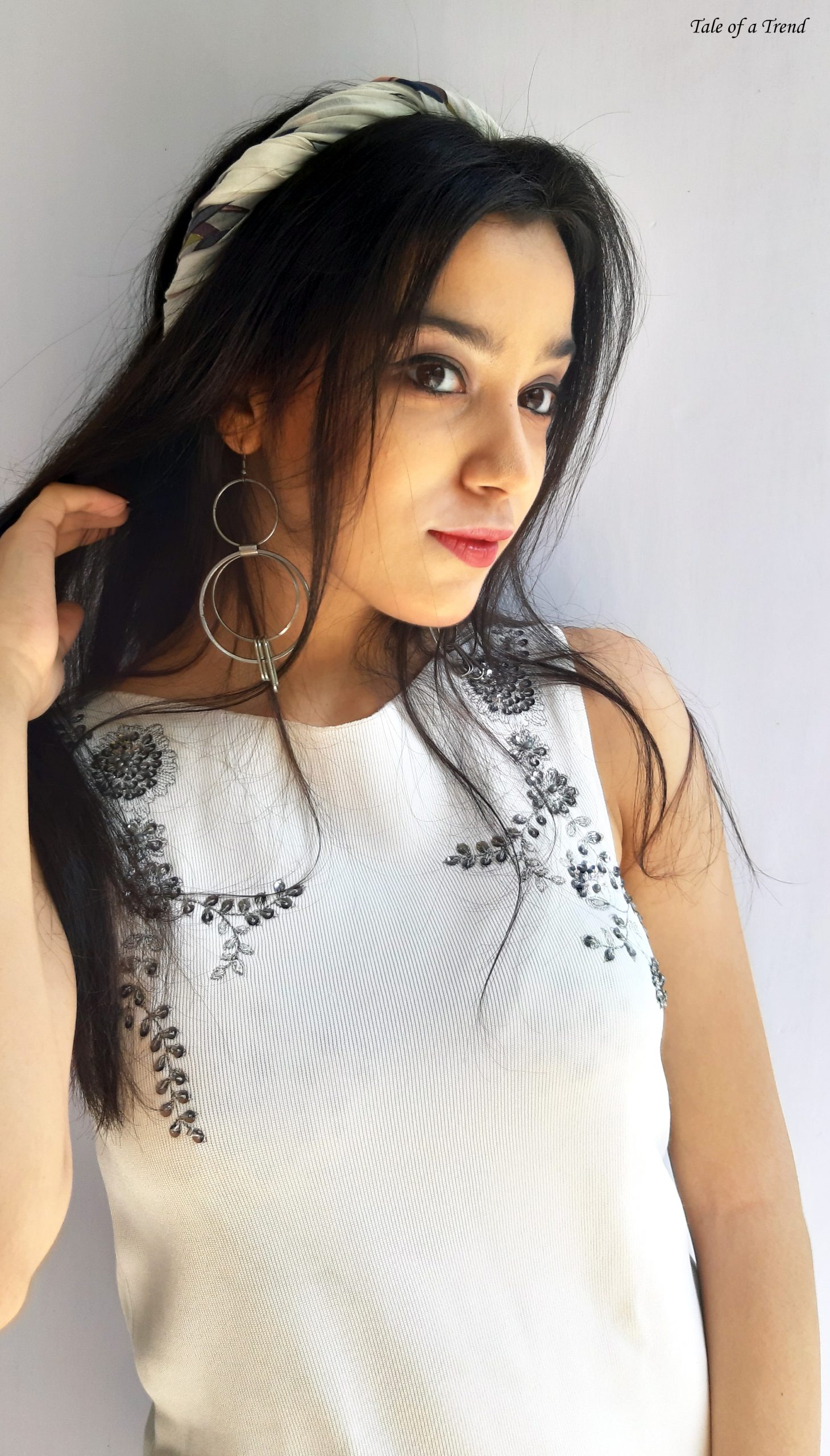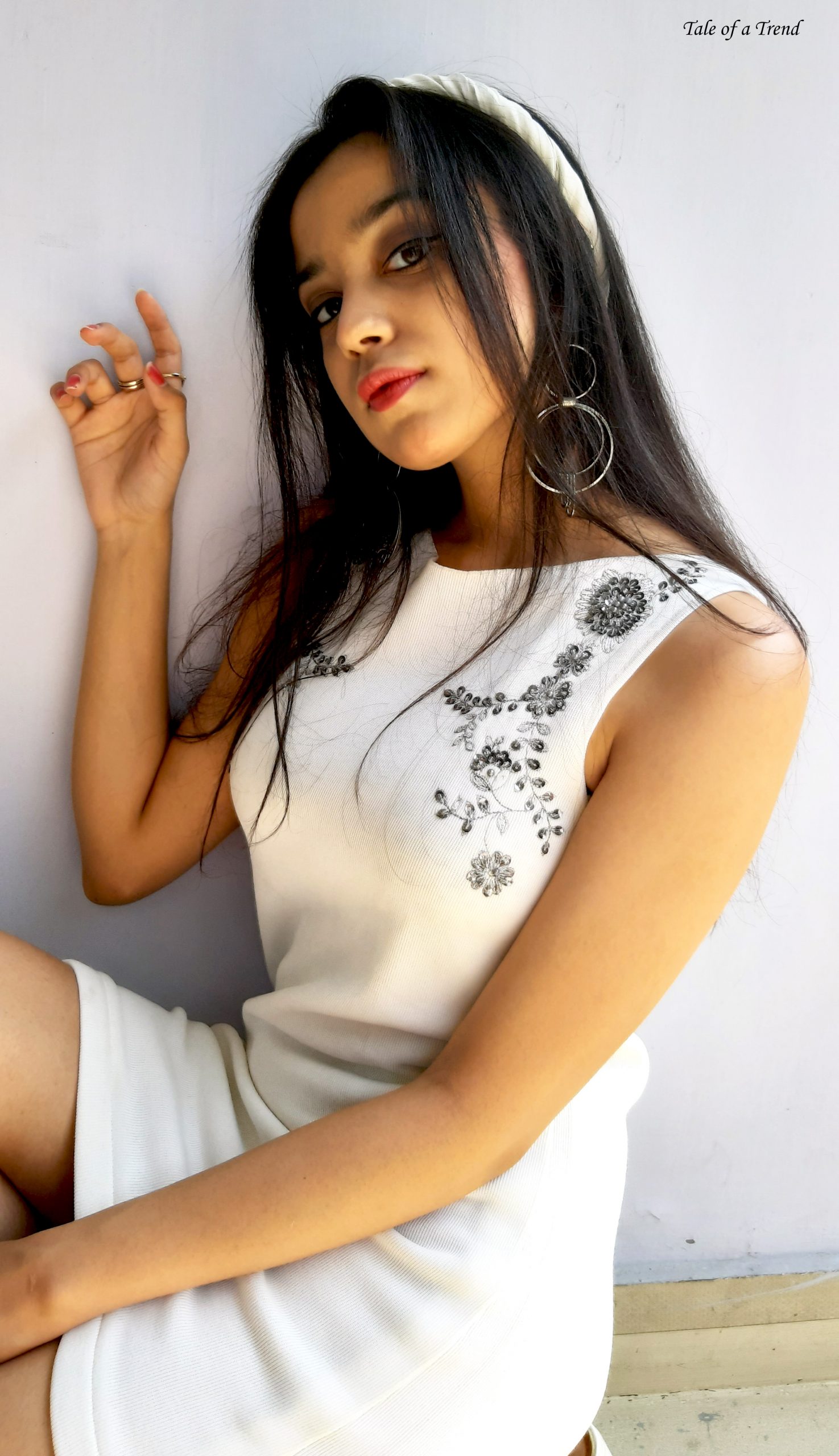 A big Thank You to all my team-mates and their families for once again making this shoot from home a great success.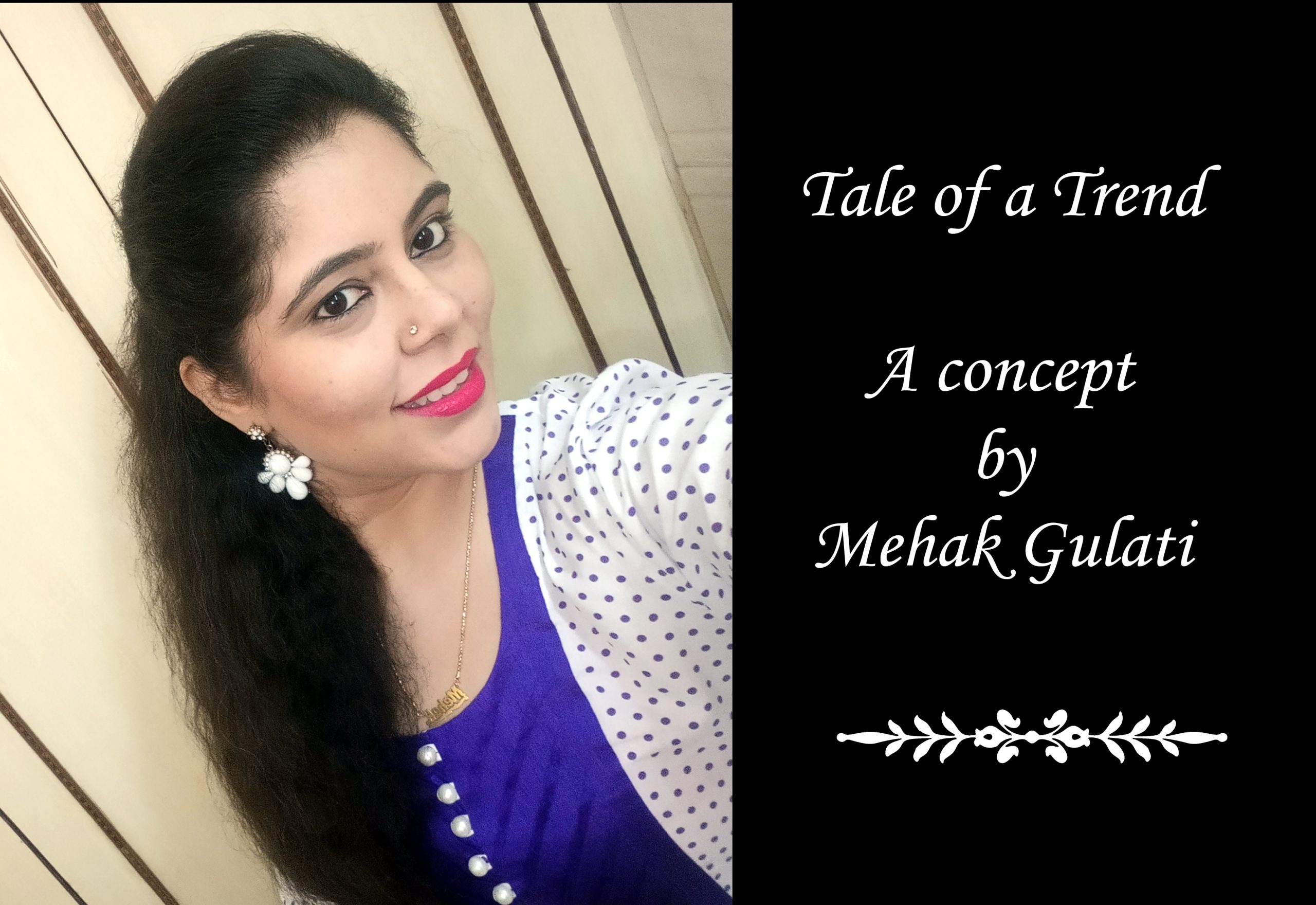 The Trendy Team
Concept and Styling: Mehak Gulati
Co-stylist and Co-author:  Ishita Dotania
Models:  Yashika Jatav,
Simransays.so,
Suhani Kumar,
Vanshika Tomar,
Vanshita Hans,
Laranya Rajpal,
Bhavya Kalra and
Deepali
Photography: Shoot from home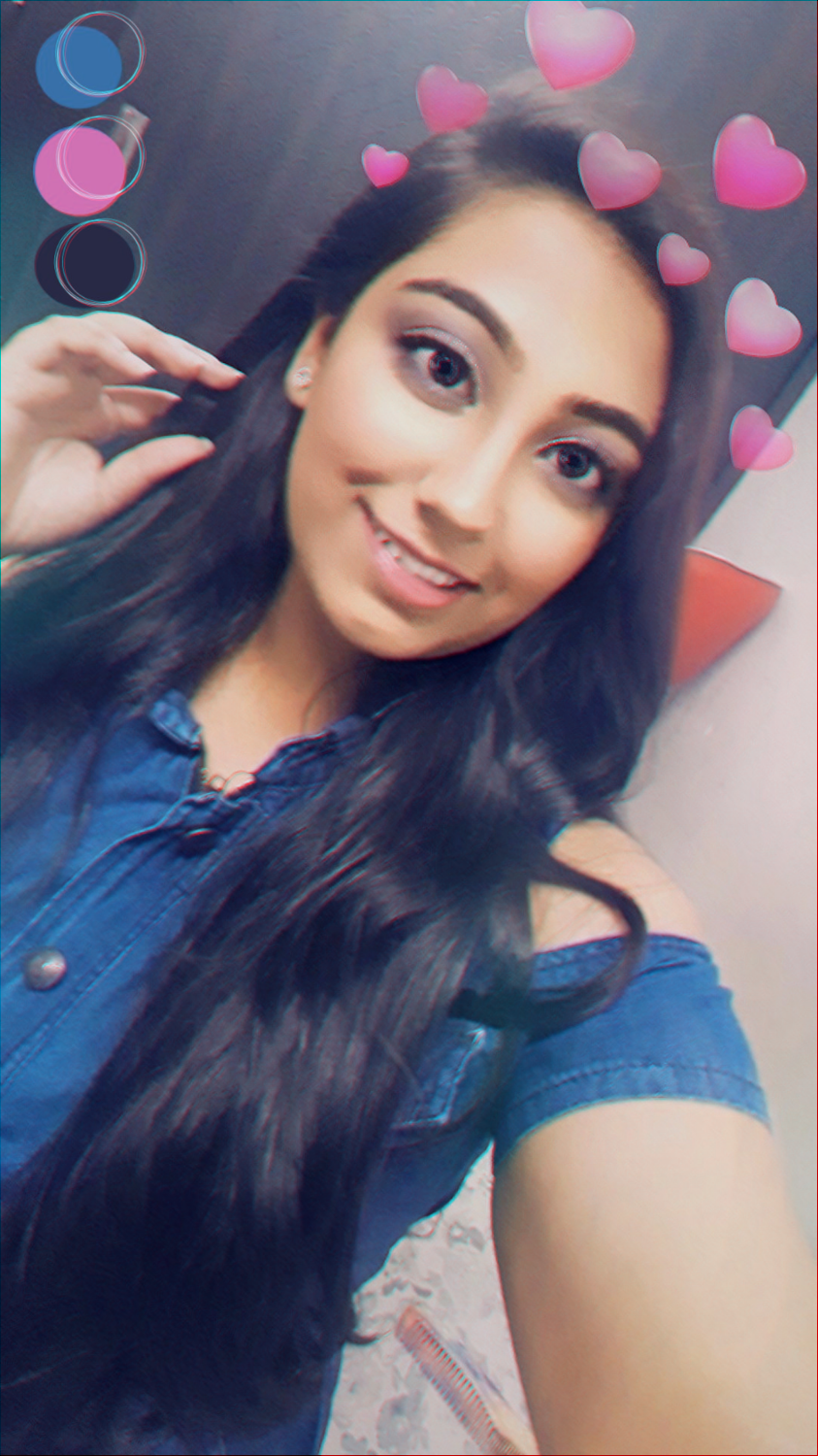 Ishita Dotania