A FASHIONABLE Tribute to Fashion icon- RISHI KAPOOR
Khullam Khulla pyar karengey hum dono
Iss dunia se nahi darengey hum dono
I'm sure you all must have enjoyed the super-duper hit song of yesteryears pictured on celebrity couple Rishi Kapoor and Neetu Kapoor. Rishi's soul-stirring performance and sheer brilliance of dialogue delivery has always left the audience speechless.
His departure was indeed a great loss. His wings were ready but our hearts were not! Nevertheless in amidst of all this gloomy period, we dedicate this blog post to honor him and cheer up the souls of his die hard fans….because Khullam Khula is how he lived and loved!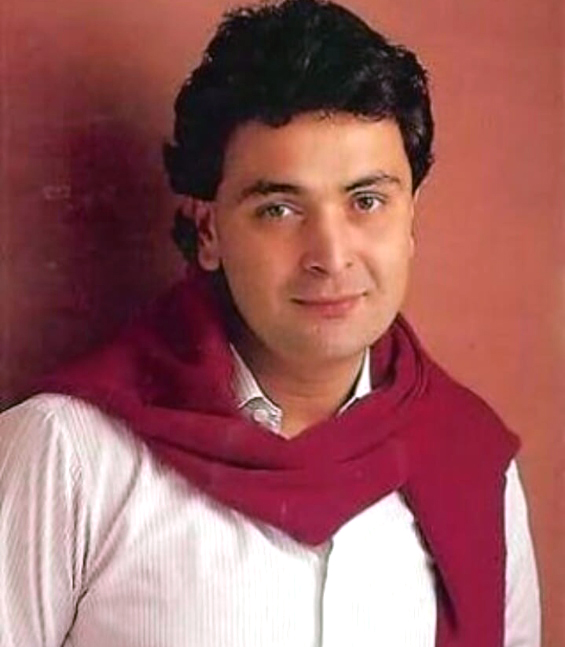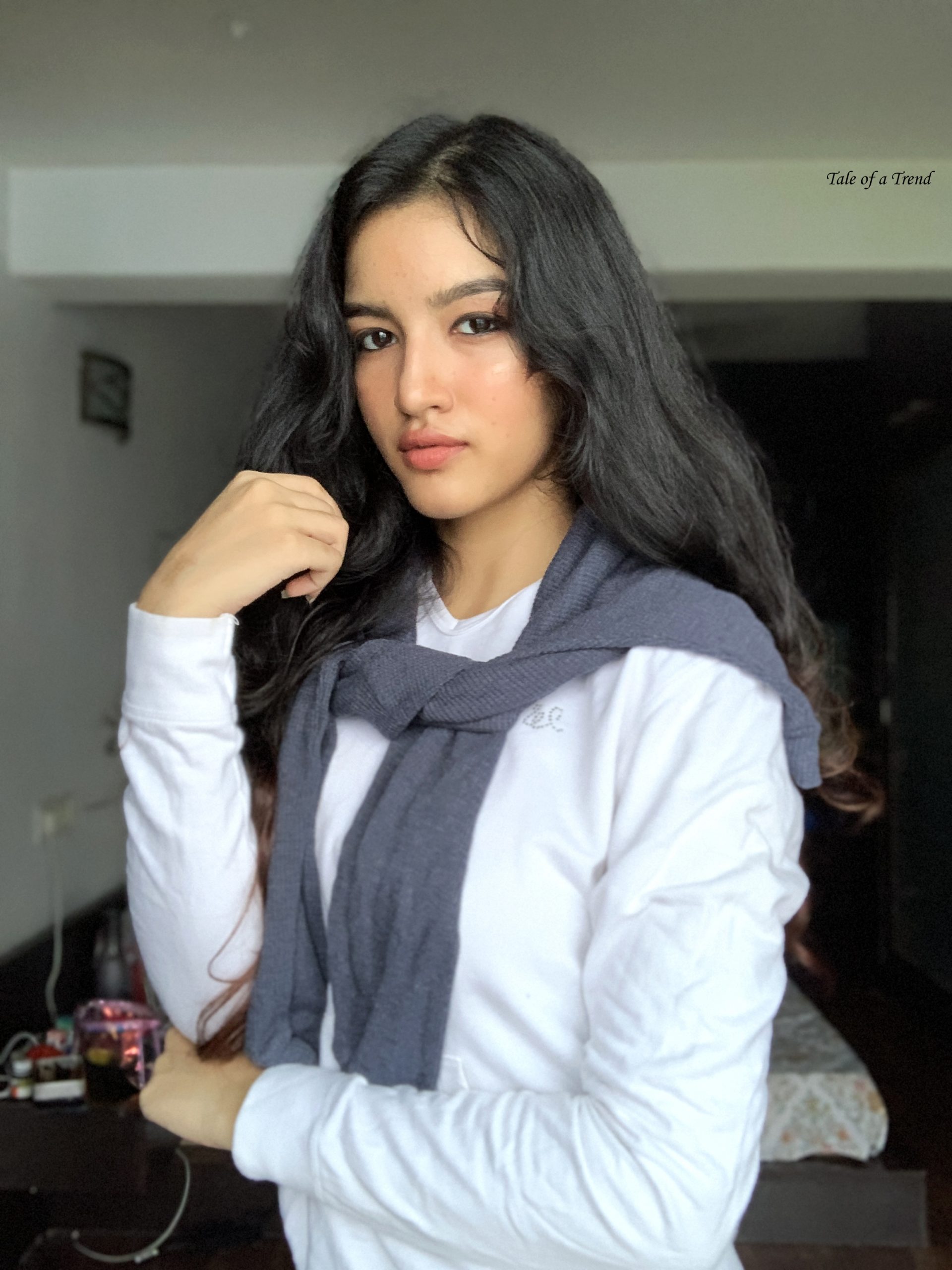 Hello Readers,
Khullam Khullah is basically a memoir of Rishi Kapoor's journey from childhood to stardom penned by the actor himself.  In the memory of legendary actor, trendy team of Tale of a Trend has taken fashion and style inspiration from his Bollywood voyage.  Its Neetu Kapoor's birthday today , so  all the looks of the adorable actor, Rishi Kapoor have been recreated on the girly group of the blog!
Scroll down to join our fashion parade .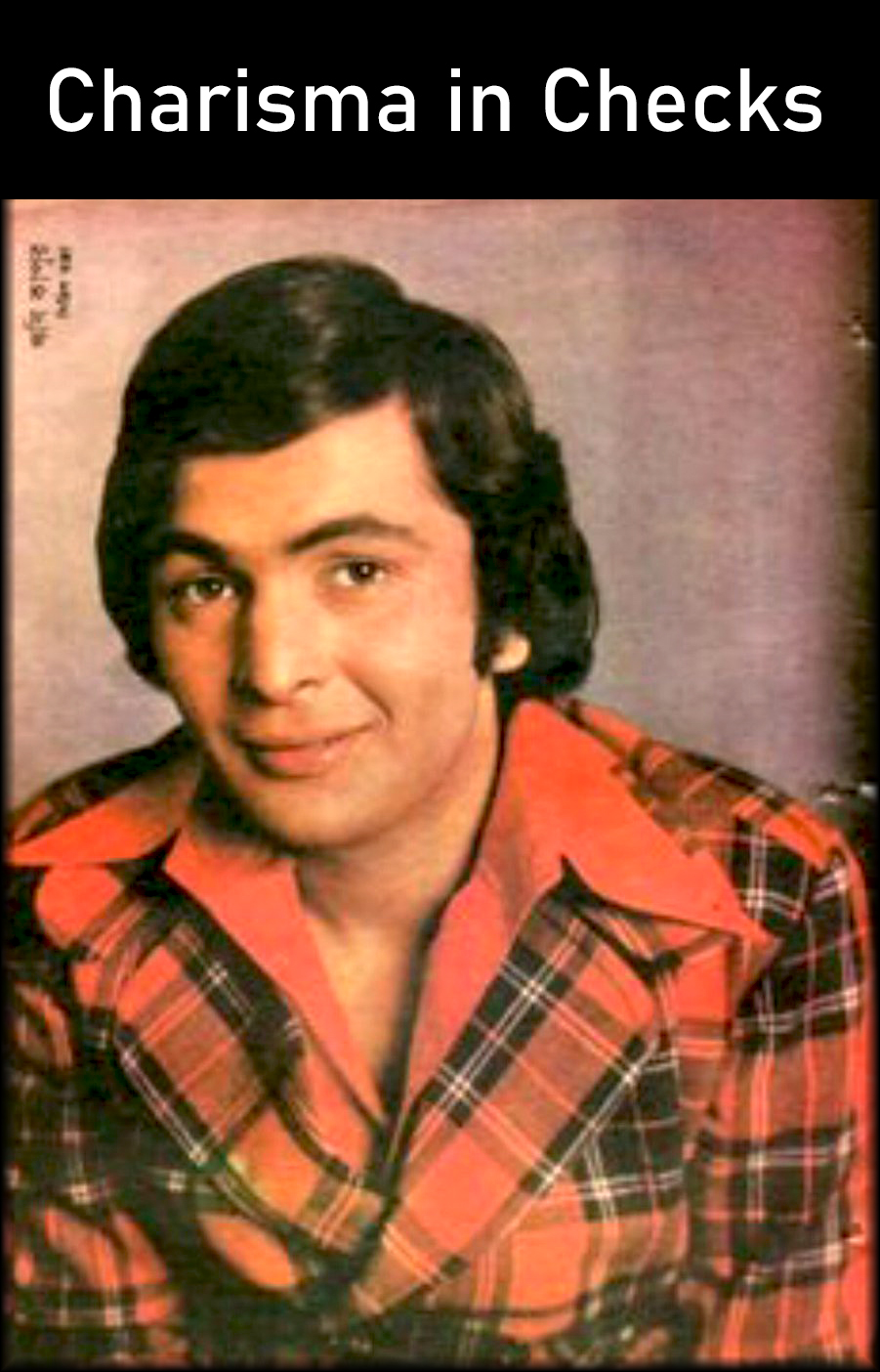 Charisma in Checks- The trendsetting actor Rishi Kapoor posted on twitter- "This was fashion back then." Lets  revive the good old times of our fashion ambassador with  good old Classical Checks!
Our gorgeous model gave a trendy twist to the checks and  created a  minimalistic yet glamorous look by pairing the checked tube top with hot shorts, same hued shoes and a wide belt to pass that retro vibe!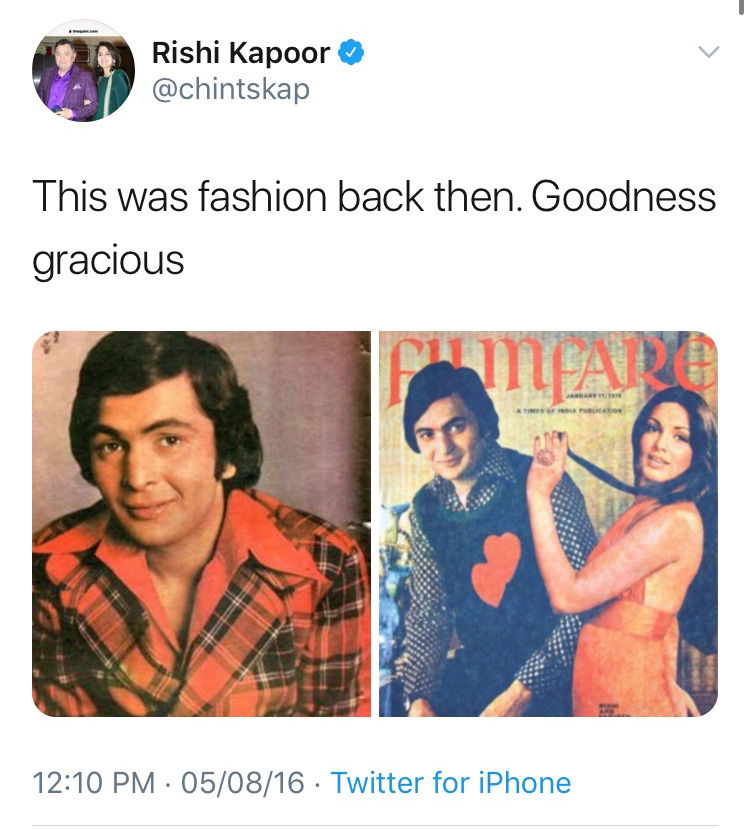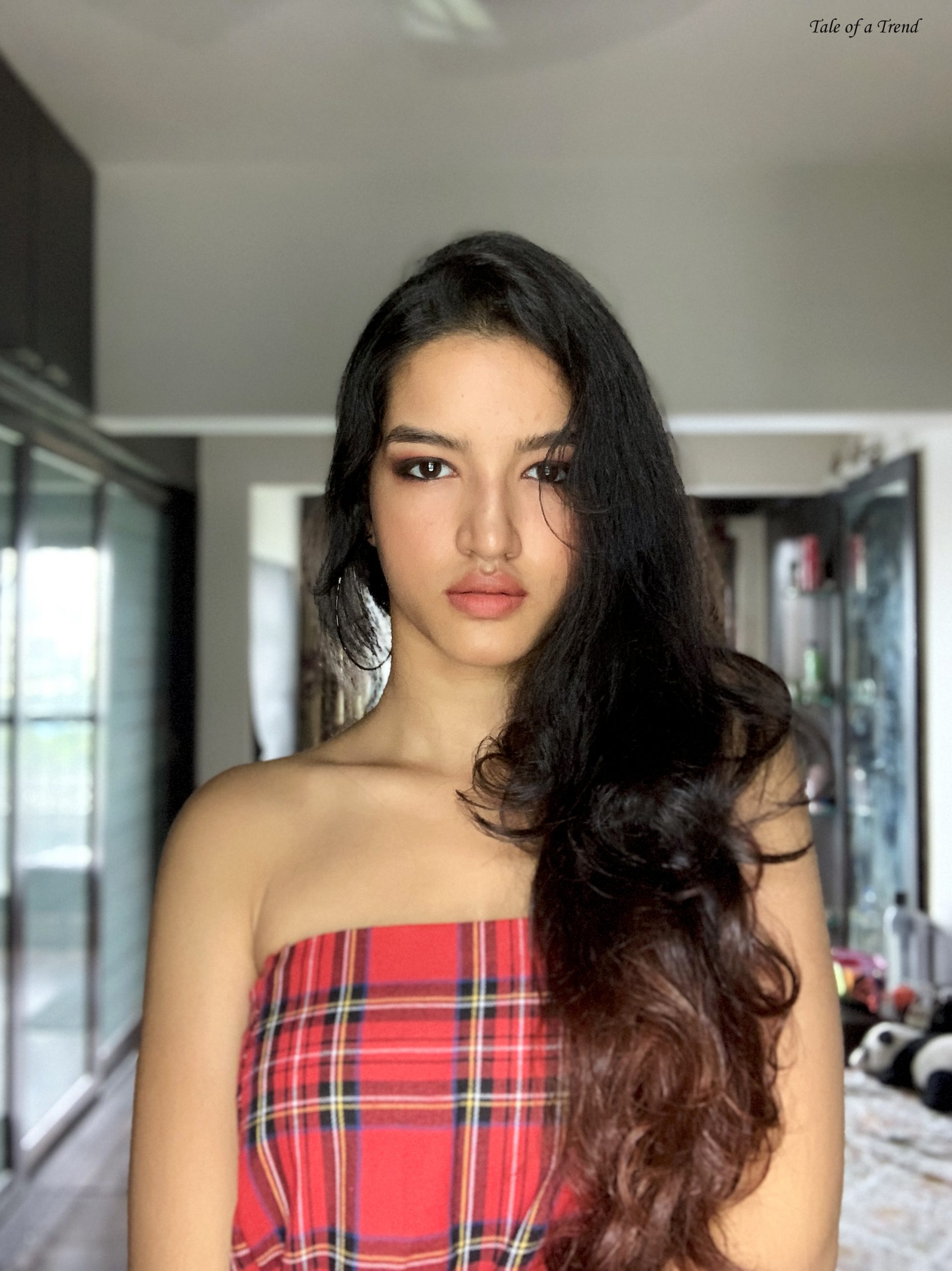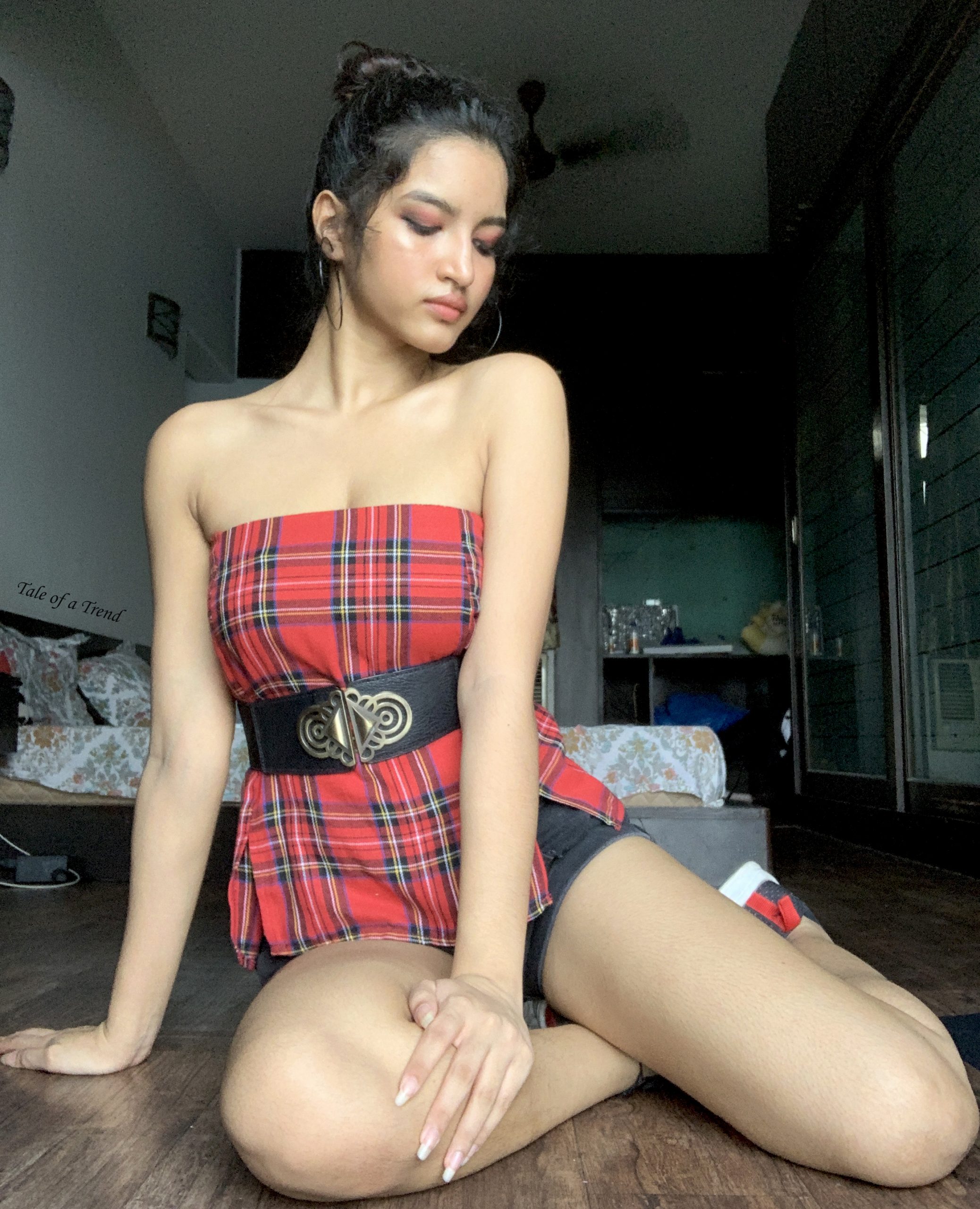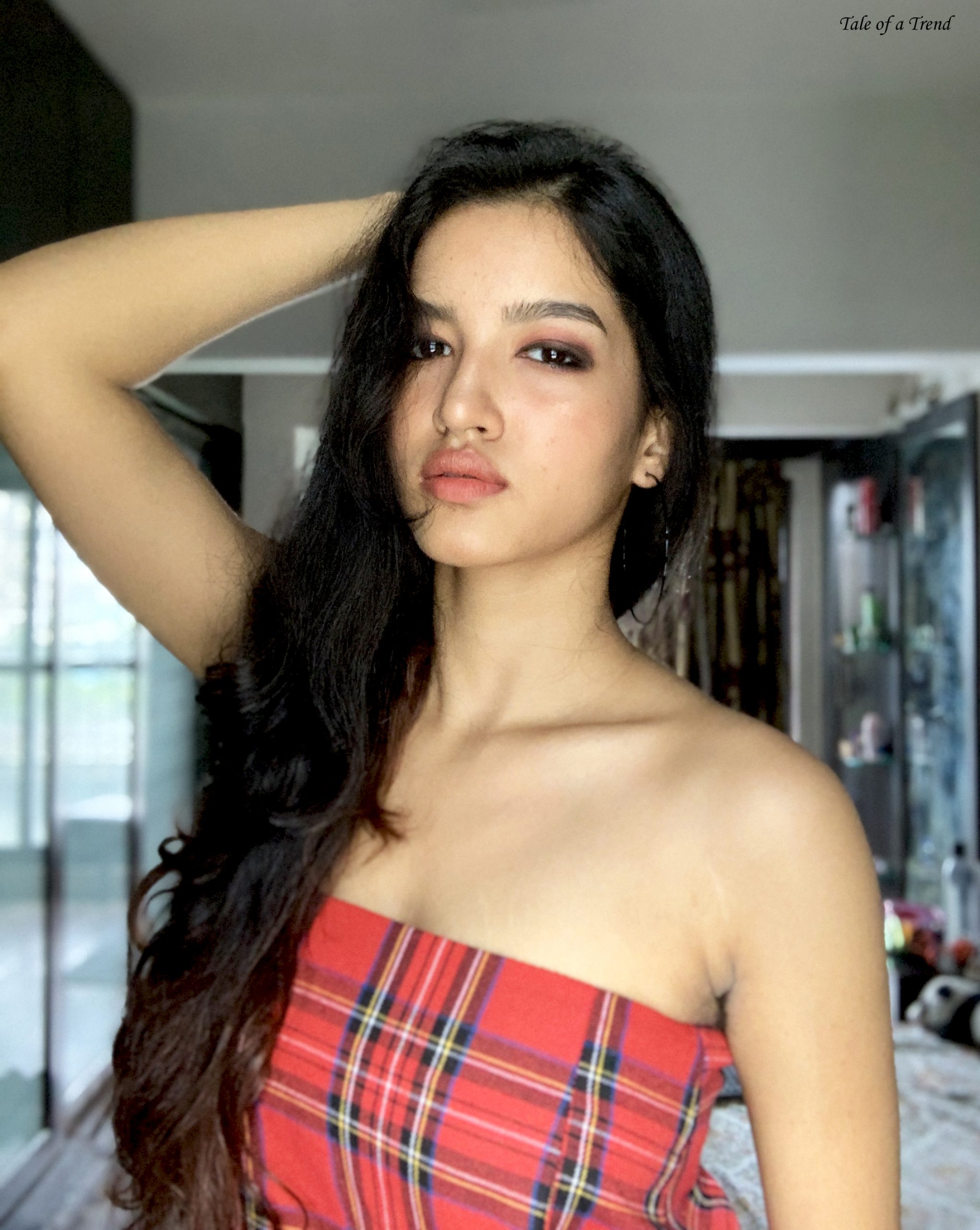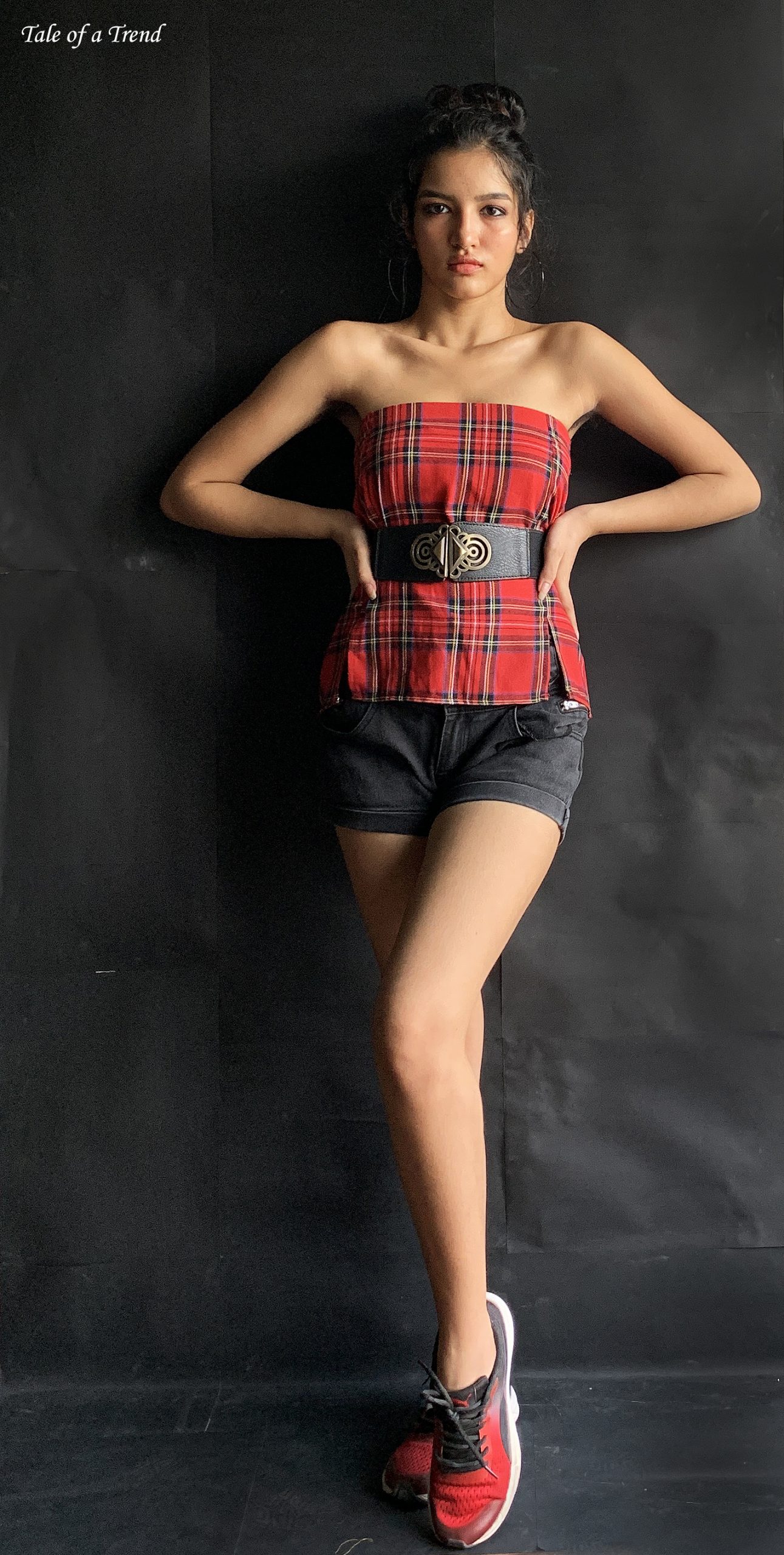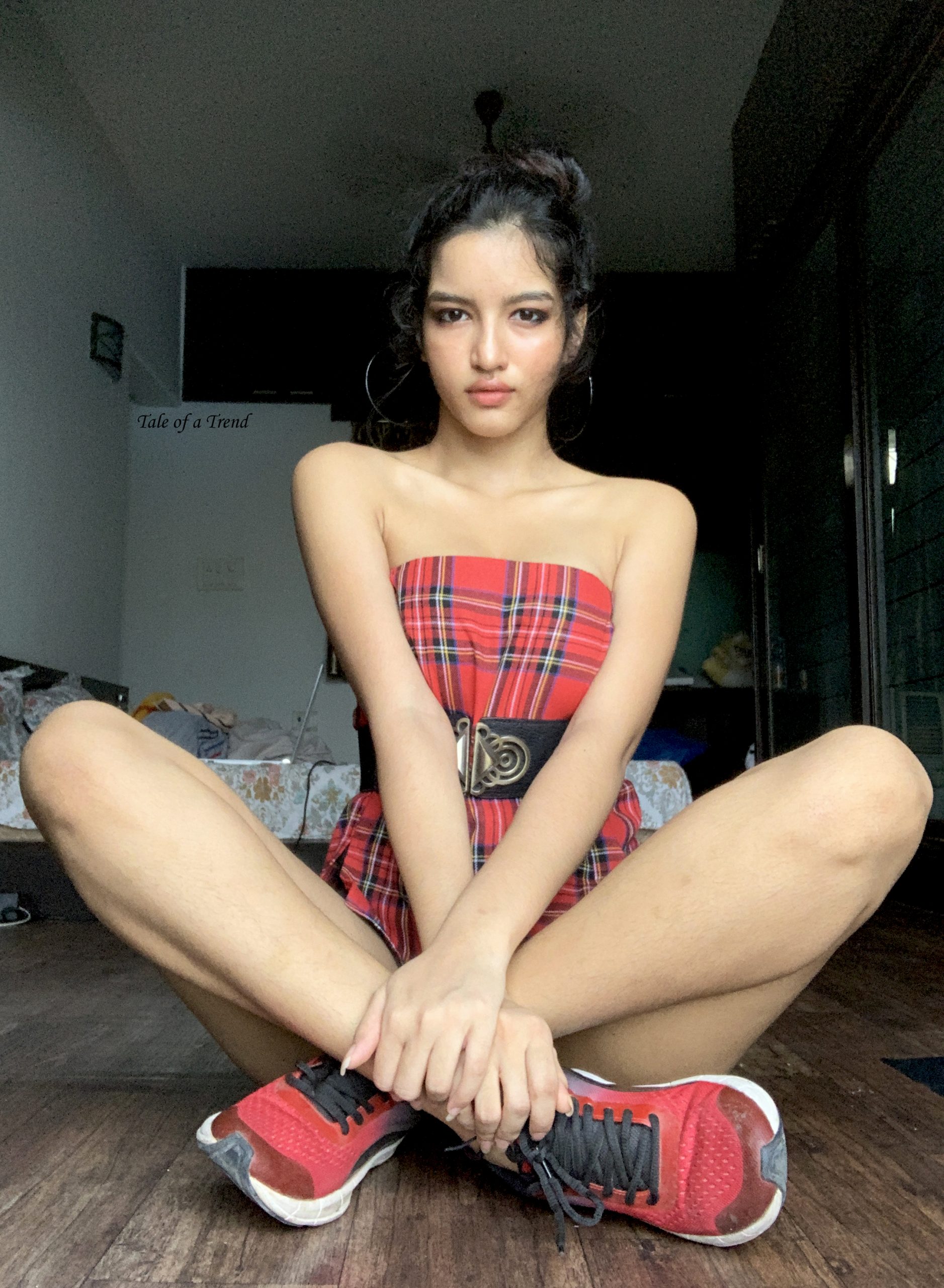 Model- Yashika Jatav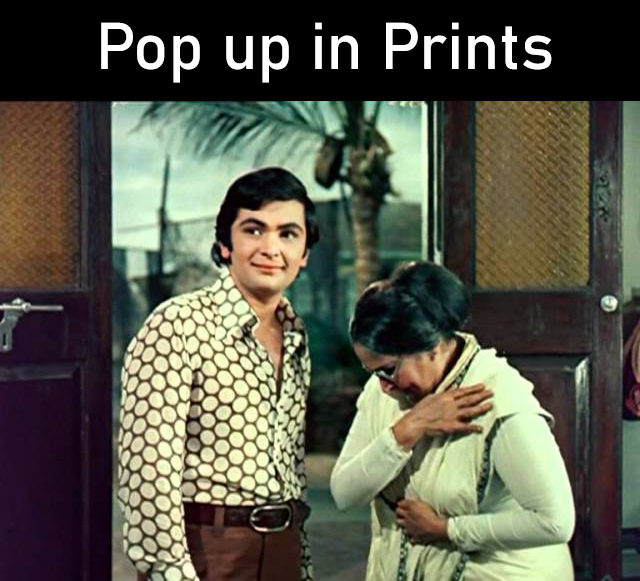 2. Pop up in Prints– Who all love Rishi Kapoor for his exemplary performance in blockbuster Bobby? The movie established him as a romantic fashion figure of the era. It seems just yesterday when Rishi's large bee-hive printed shirt paired up with pants became the go-to outfit for every romeo in India. Our bubbly model also fetched a similar large polka dotted top to show her fondness for this big screen fashion.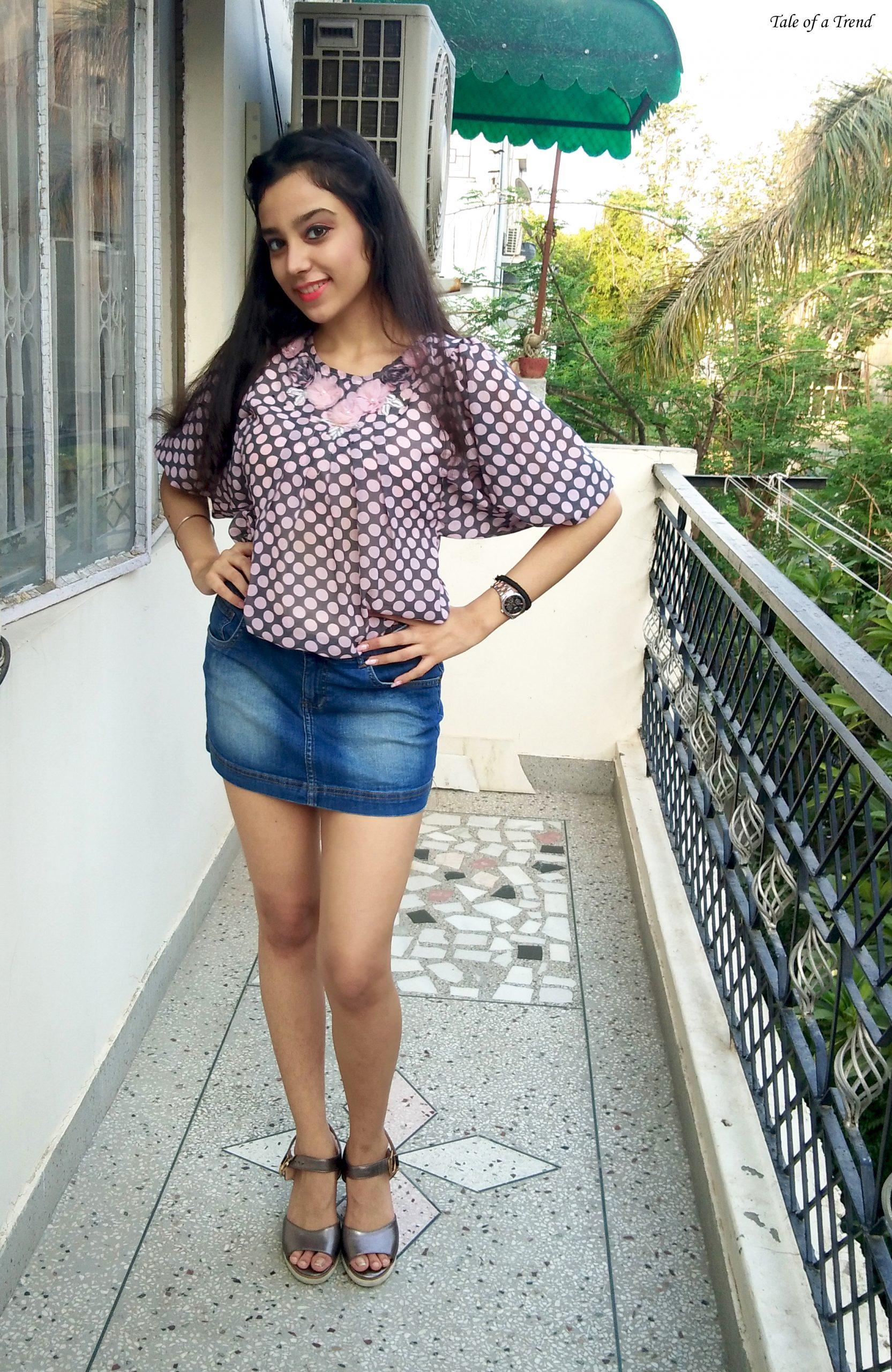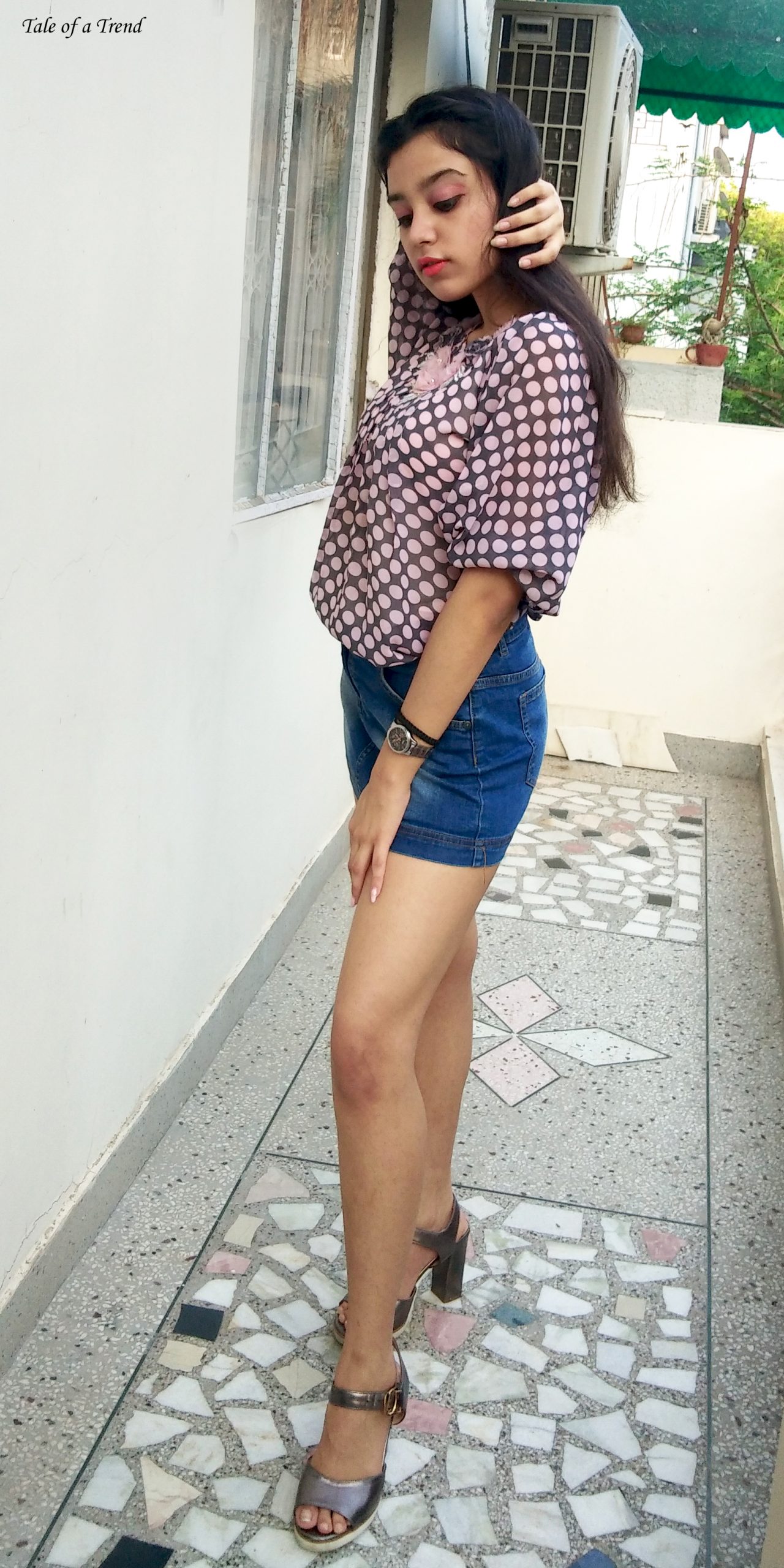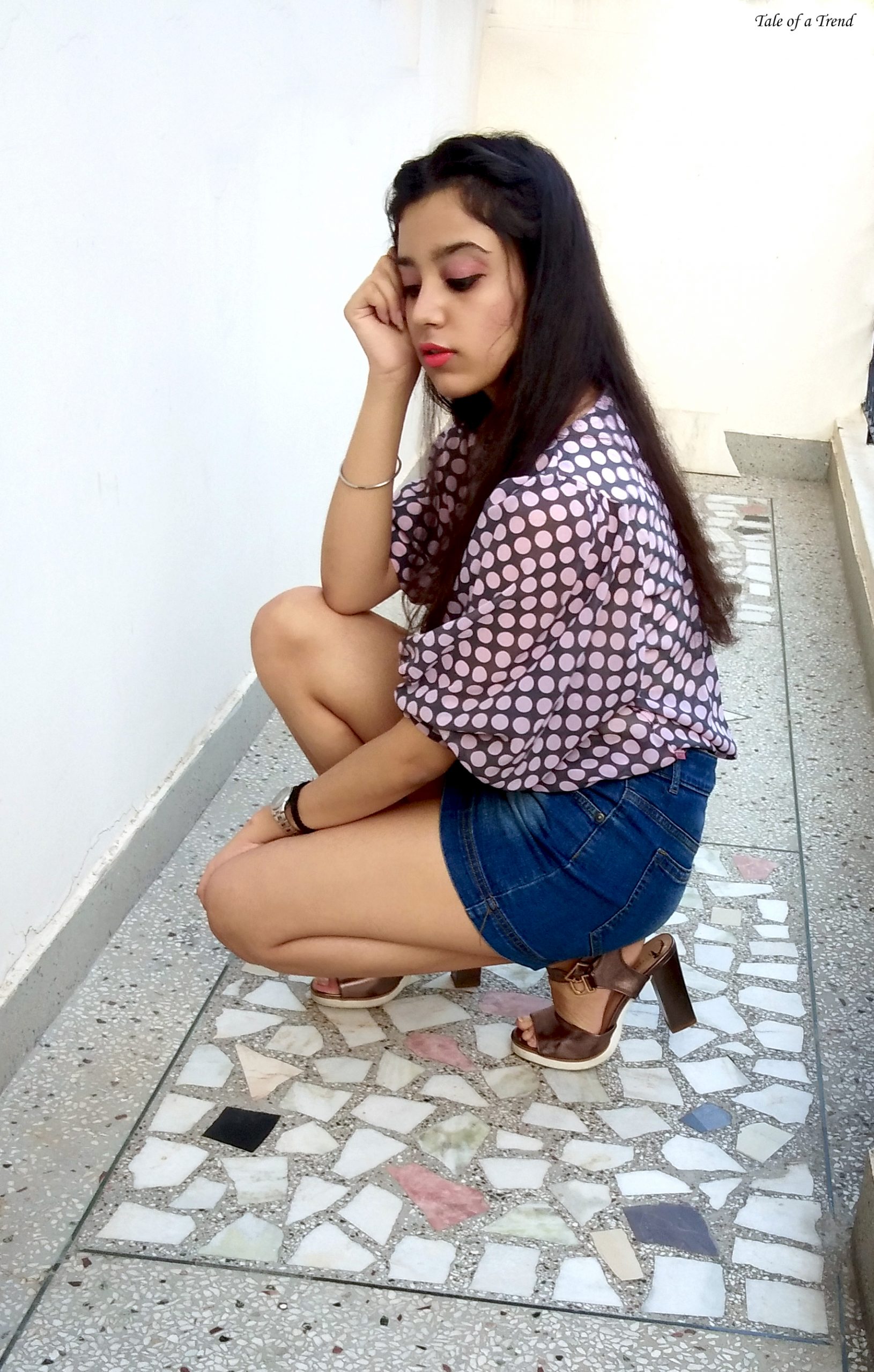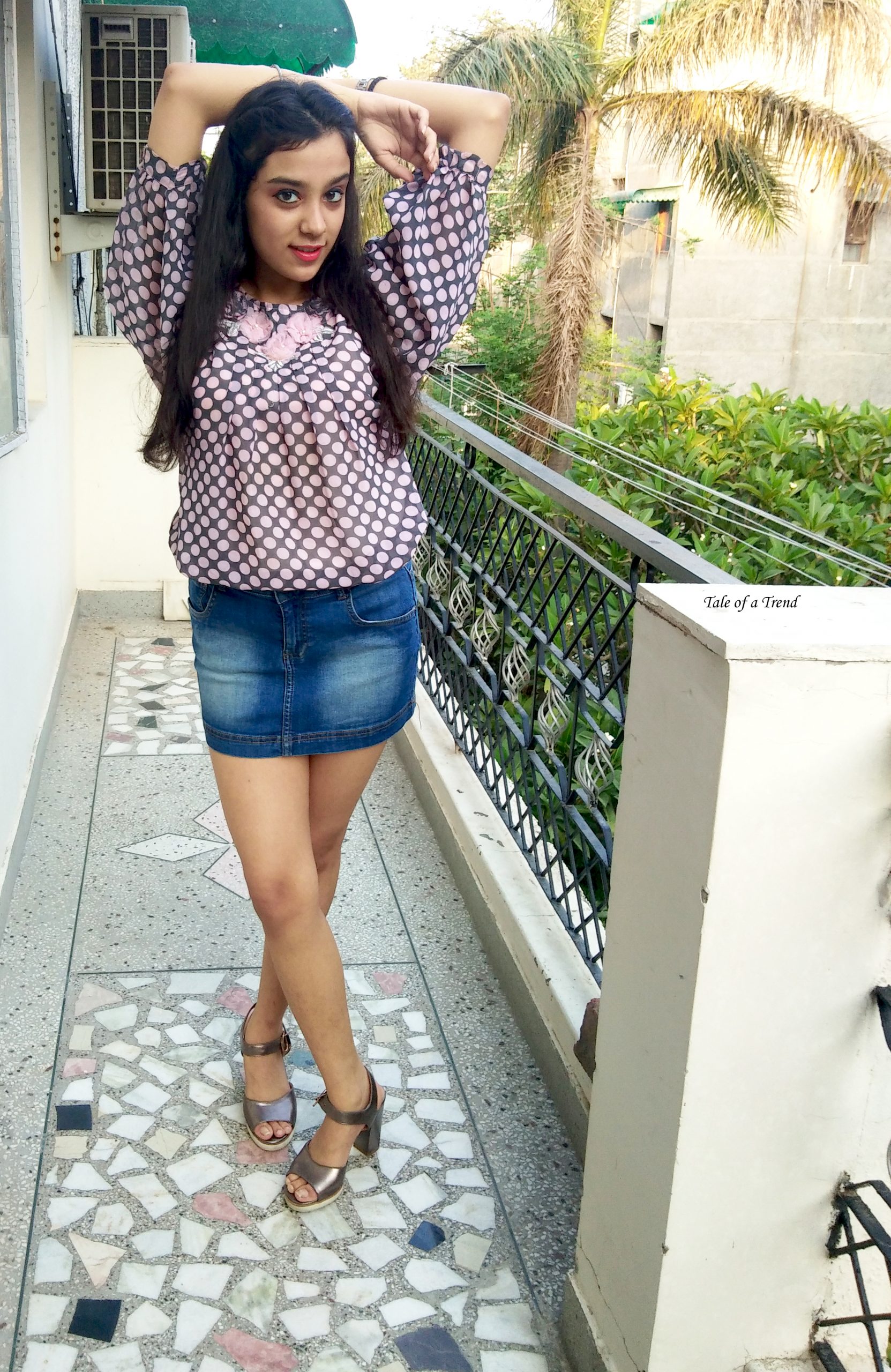 Model- Suhani Kumar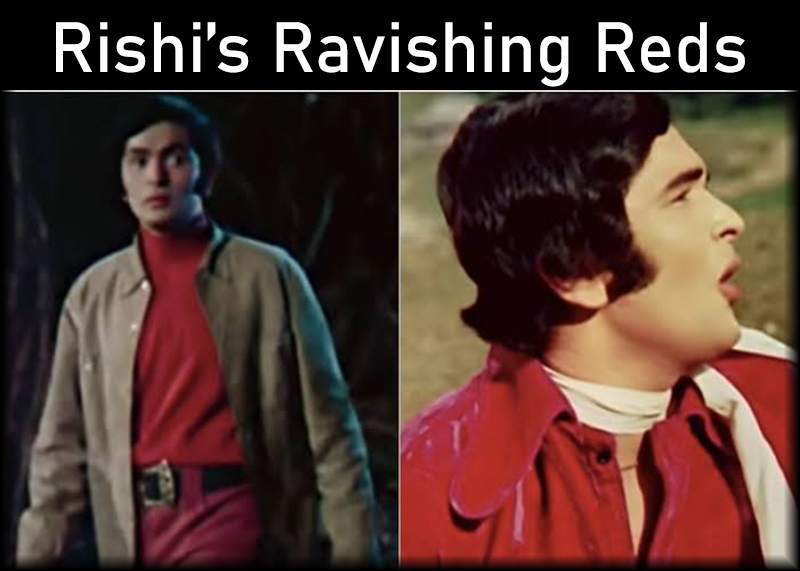 3. Rishi's Ravishing Reds –Knitted Turtle Neck paired up with high waisted pants and plain jacket/shirt…now isn't that a nostalgic reminder to the pleasant past when Rishi Kapoor gave a new definition to 'Bollywood Romance' and made the silver screen look so stylish!
Well, that's another style shot from the fashion forward film Bobby! Deep reds are perfect shades for a colourful star like him. You will also agree that our model did the best justice to the look.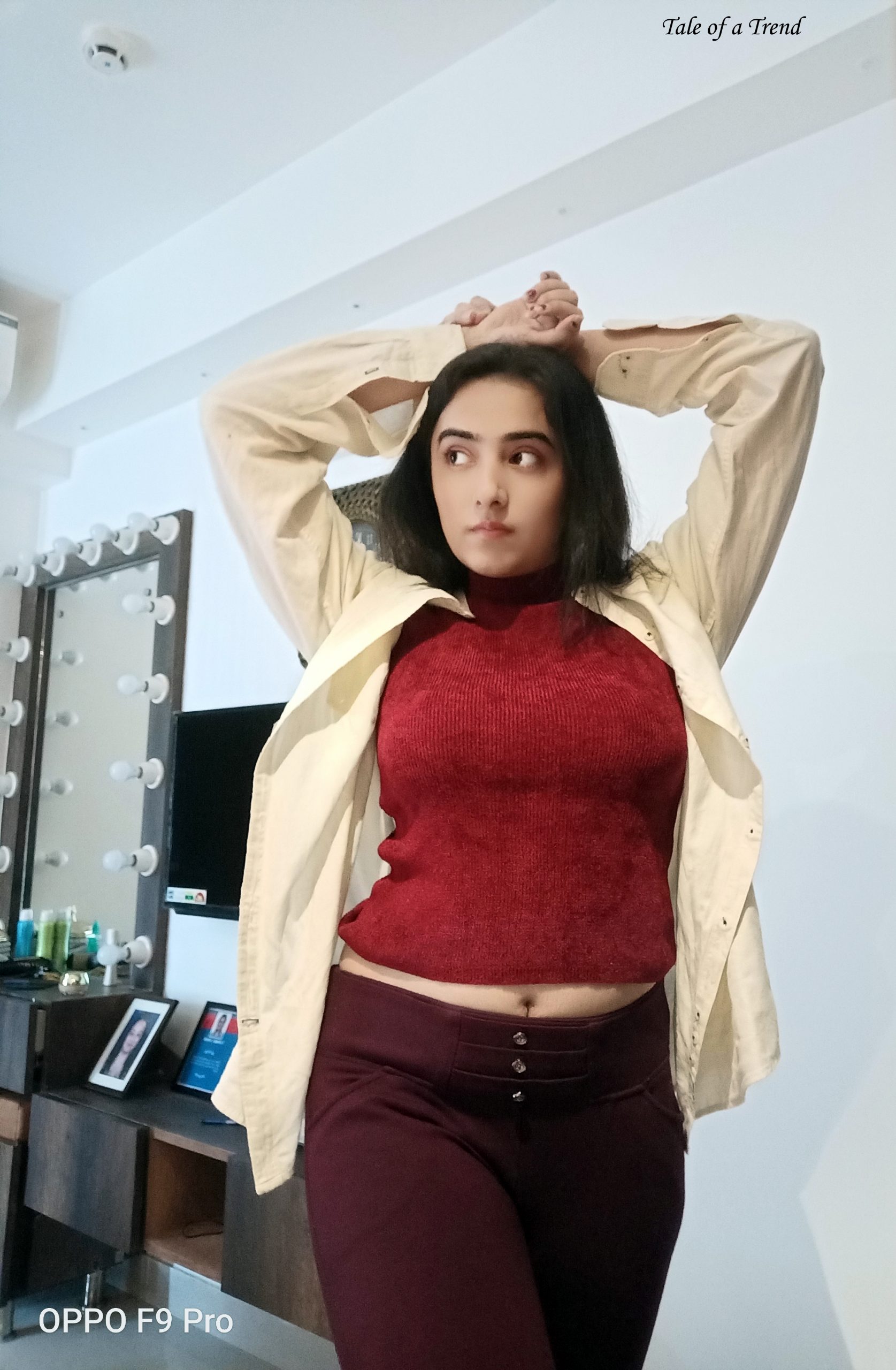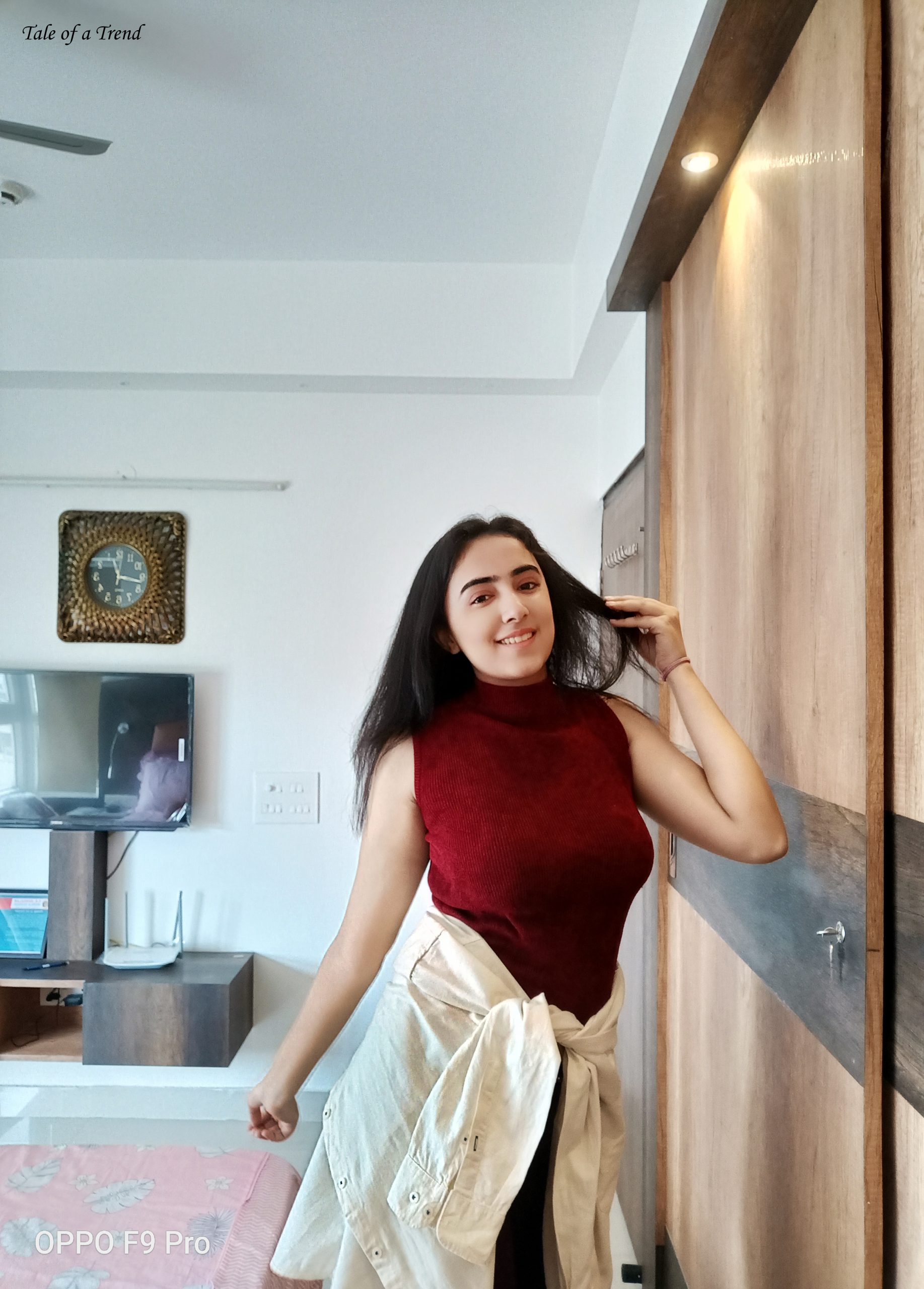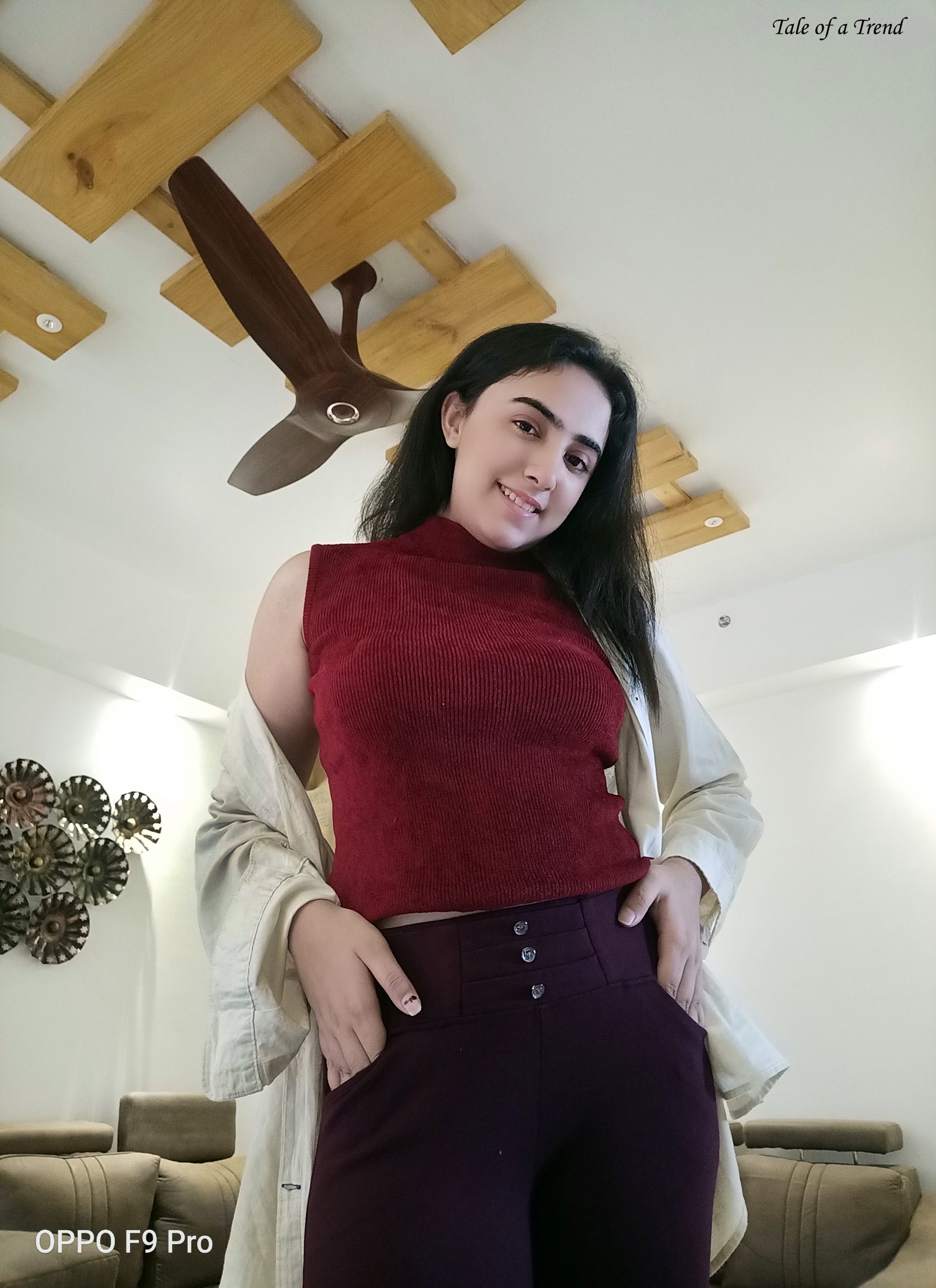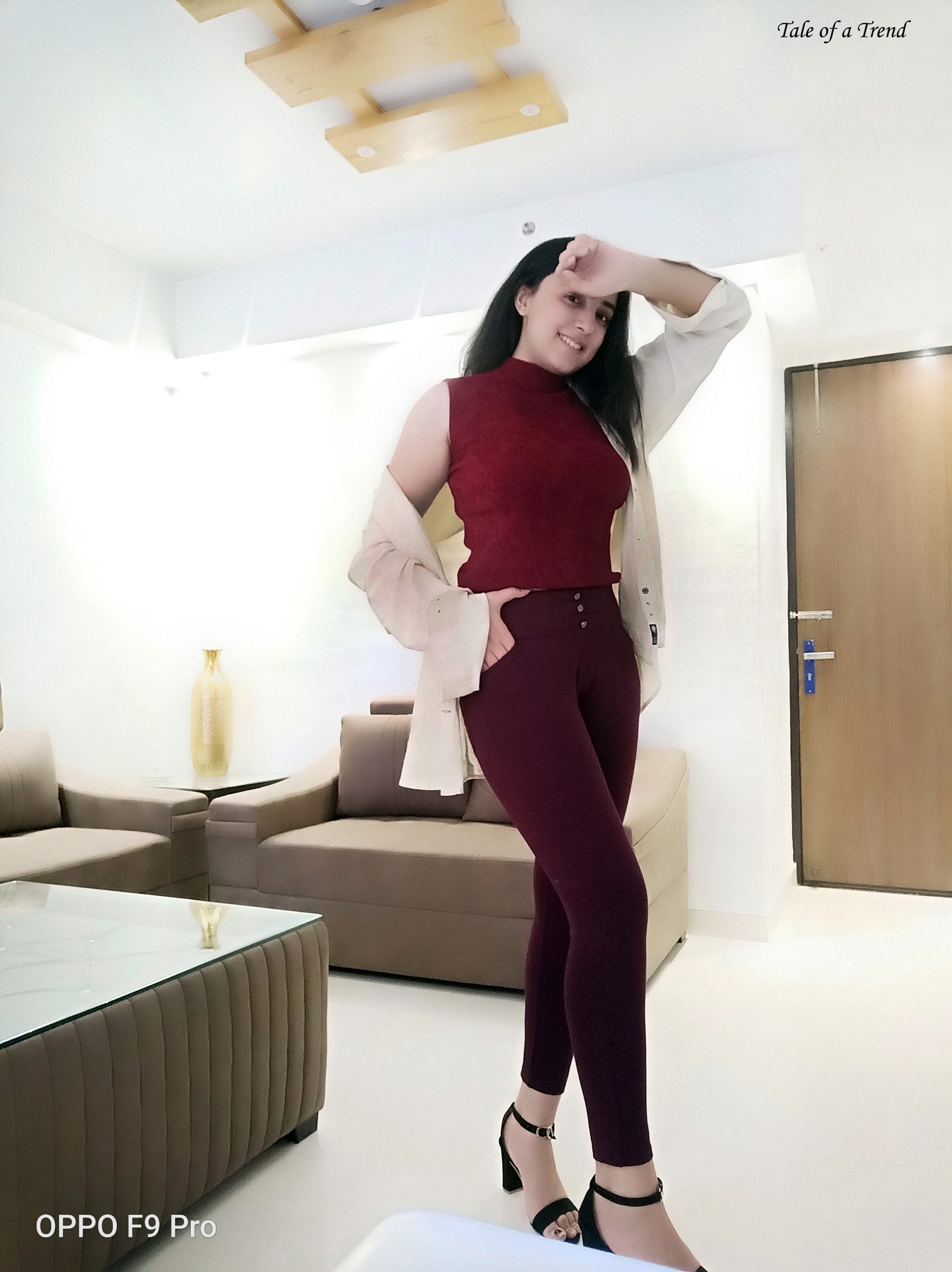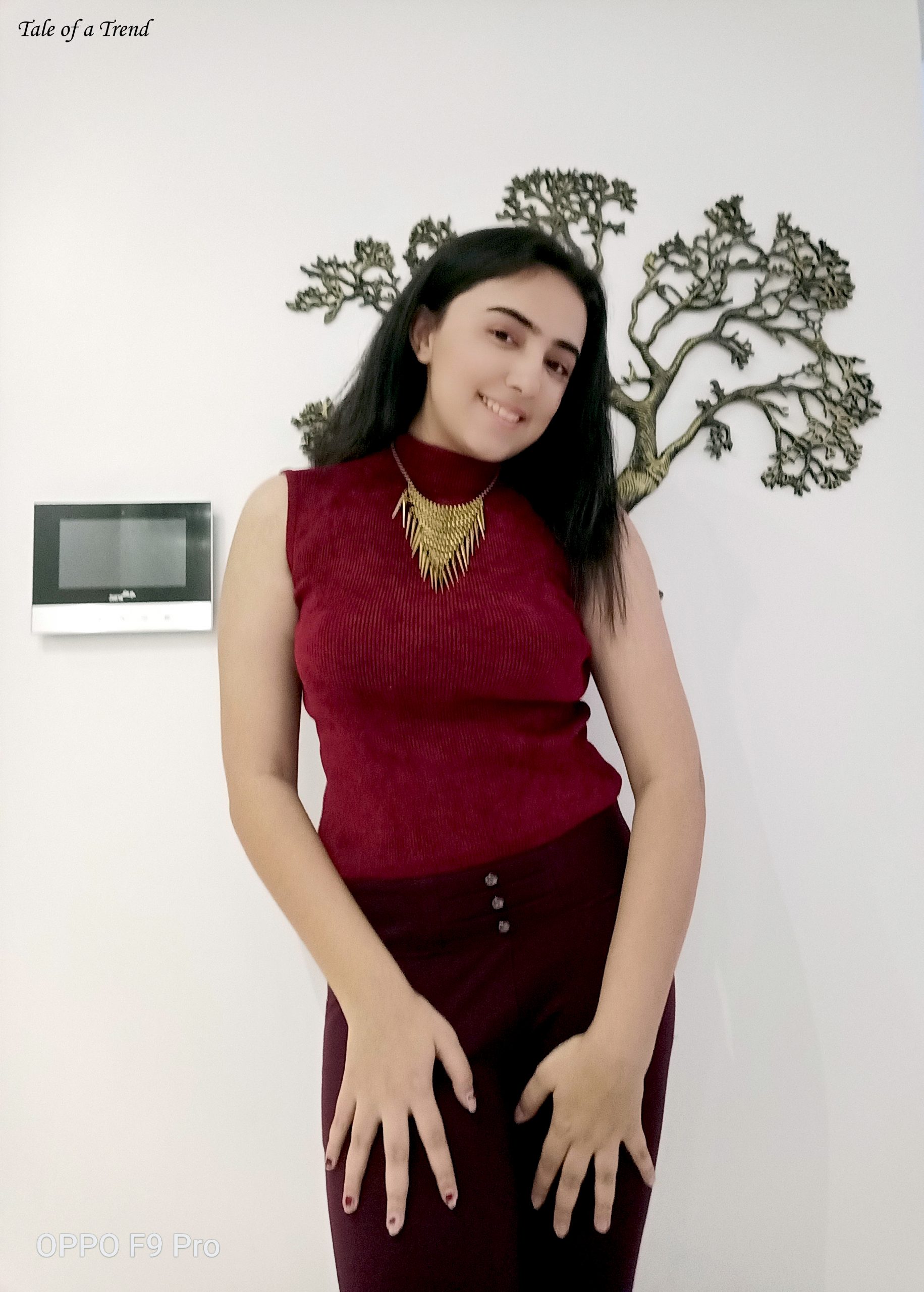 Model- Vanshika Tomar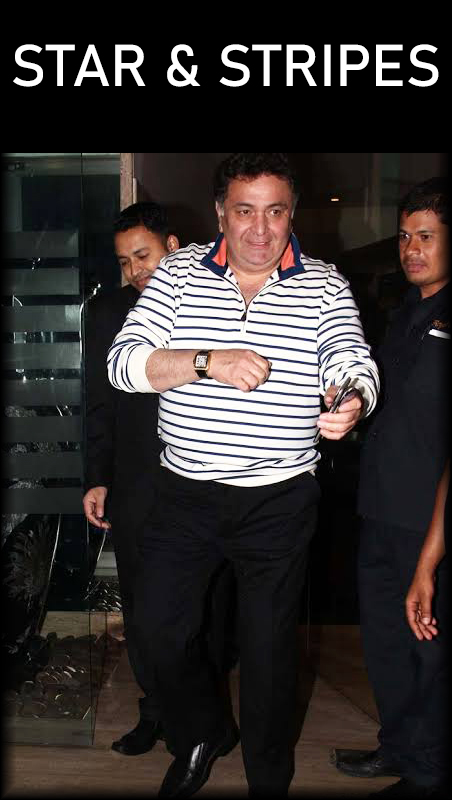 4. Star & stripes – A throwback to the recent past where Rishi Kapoor showcased his love for stripes in a party!
Time and again stripes have resurfaced whether it is in our wardrobes or on the big screen. Stripes are usually fun and quirky, so they work best in formals as well as casual party outfits. Generally vertical stripes define formality while horizontal represent casual mood. However, our nerdy model offer you both the looks.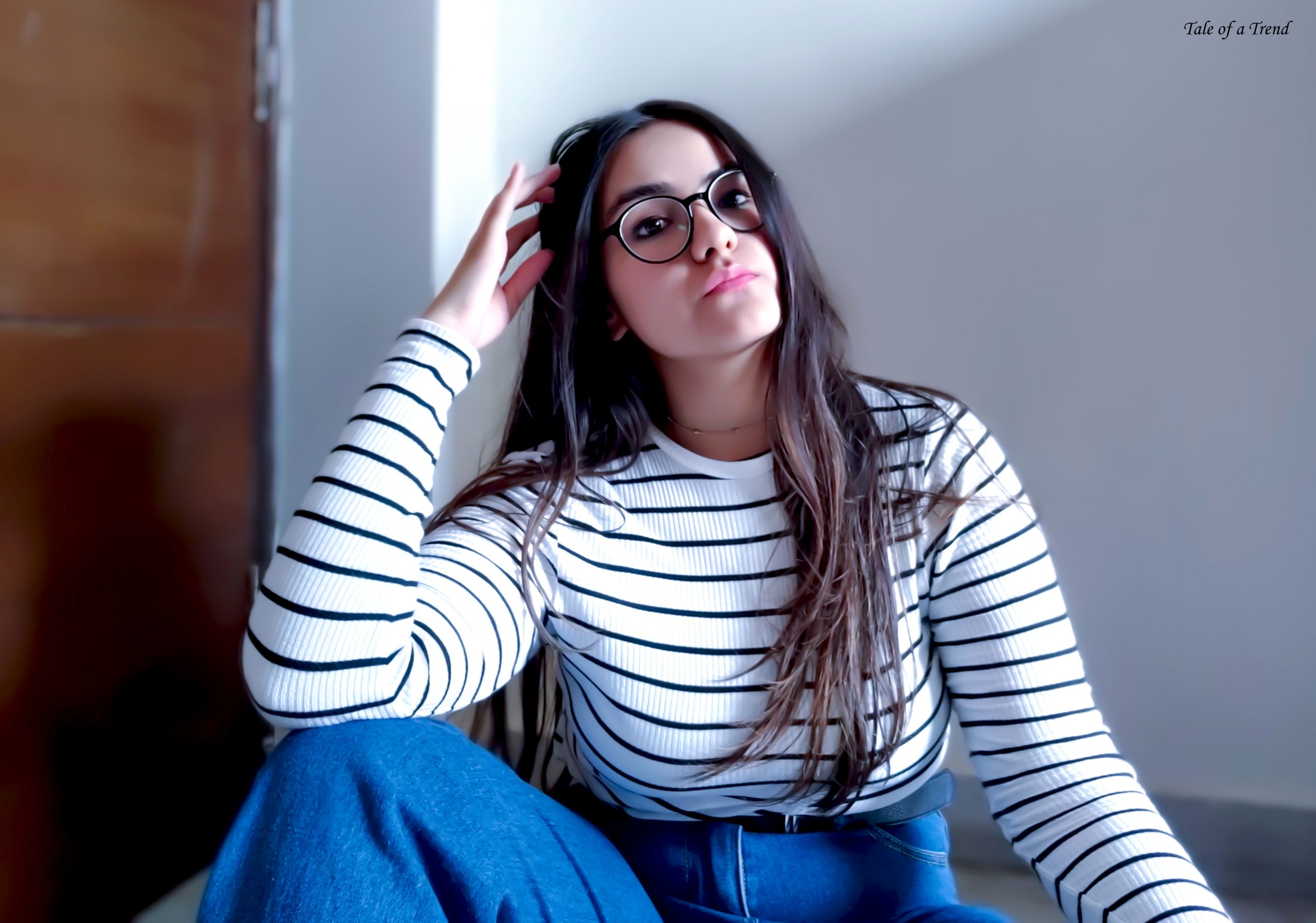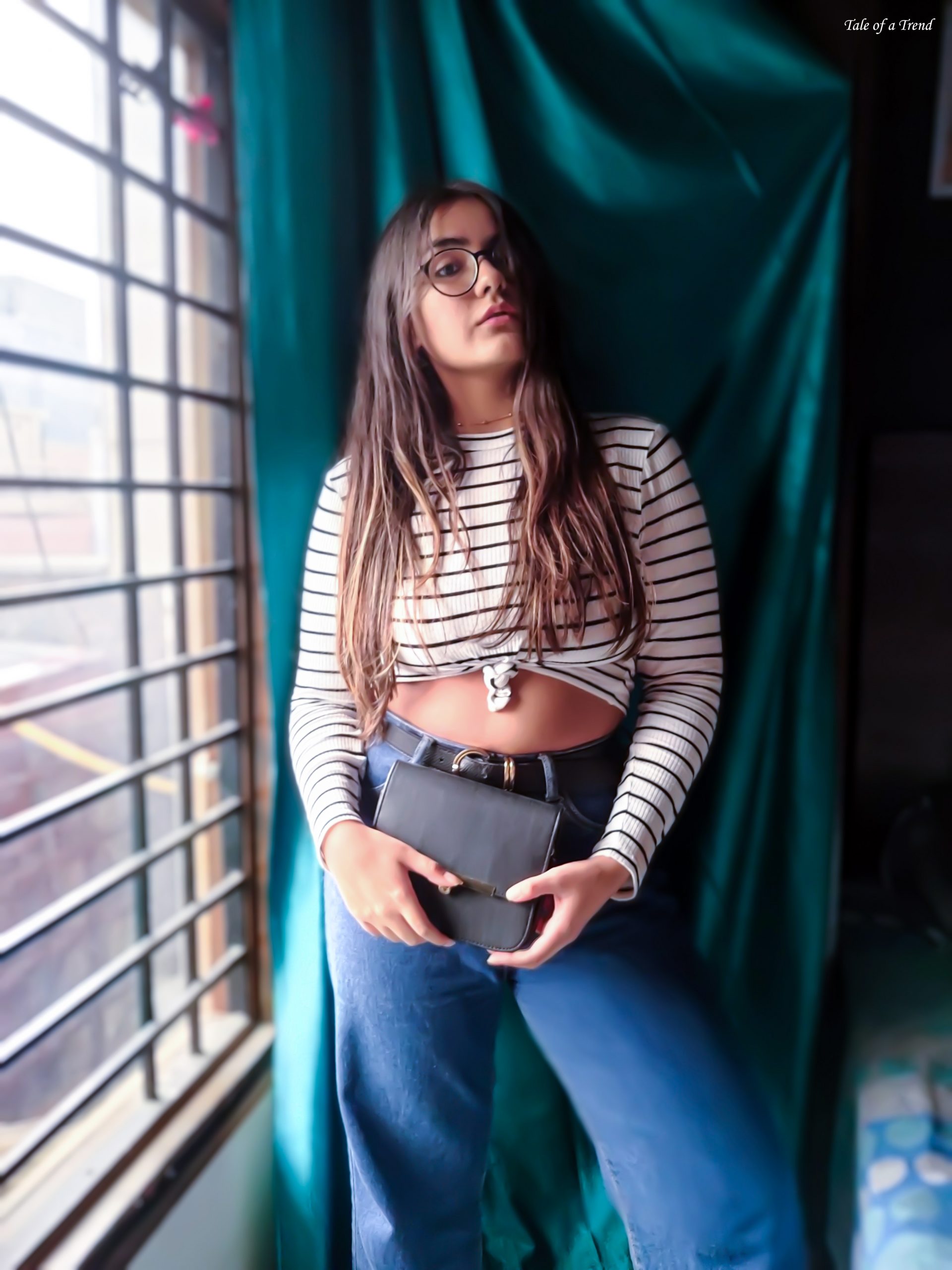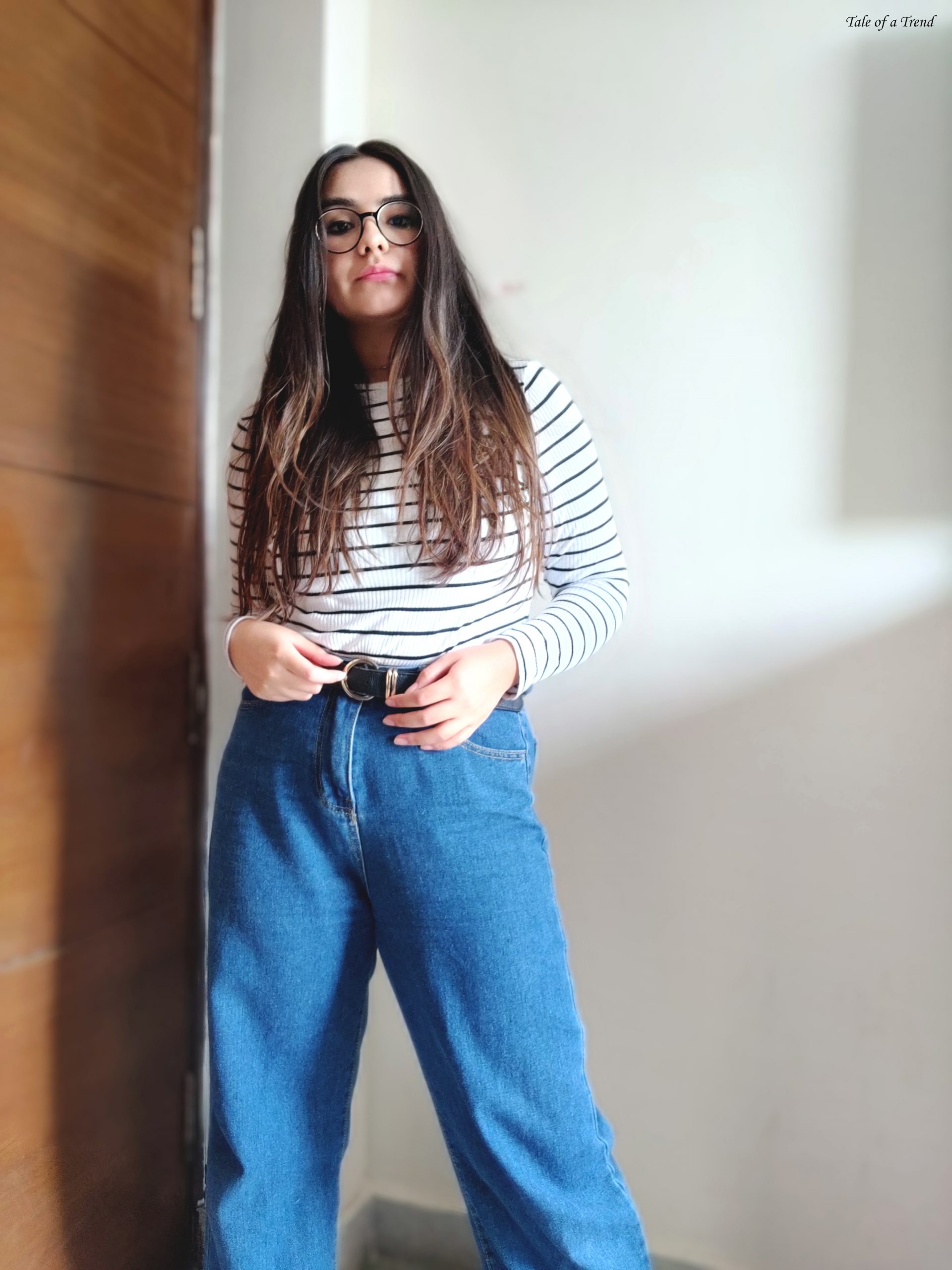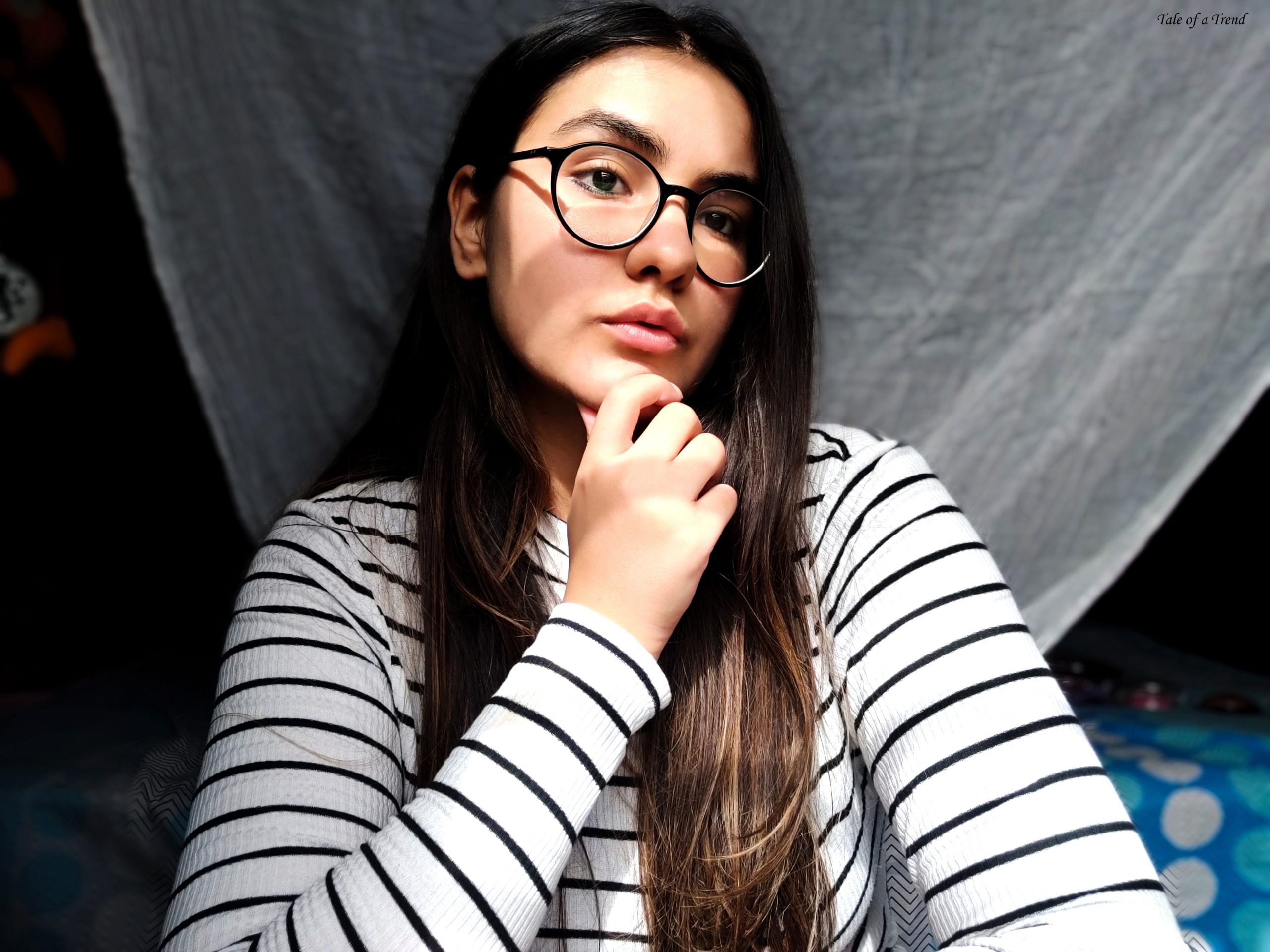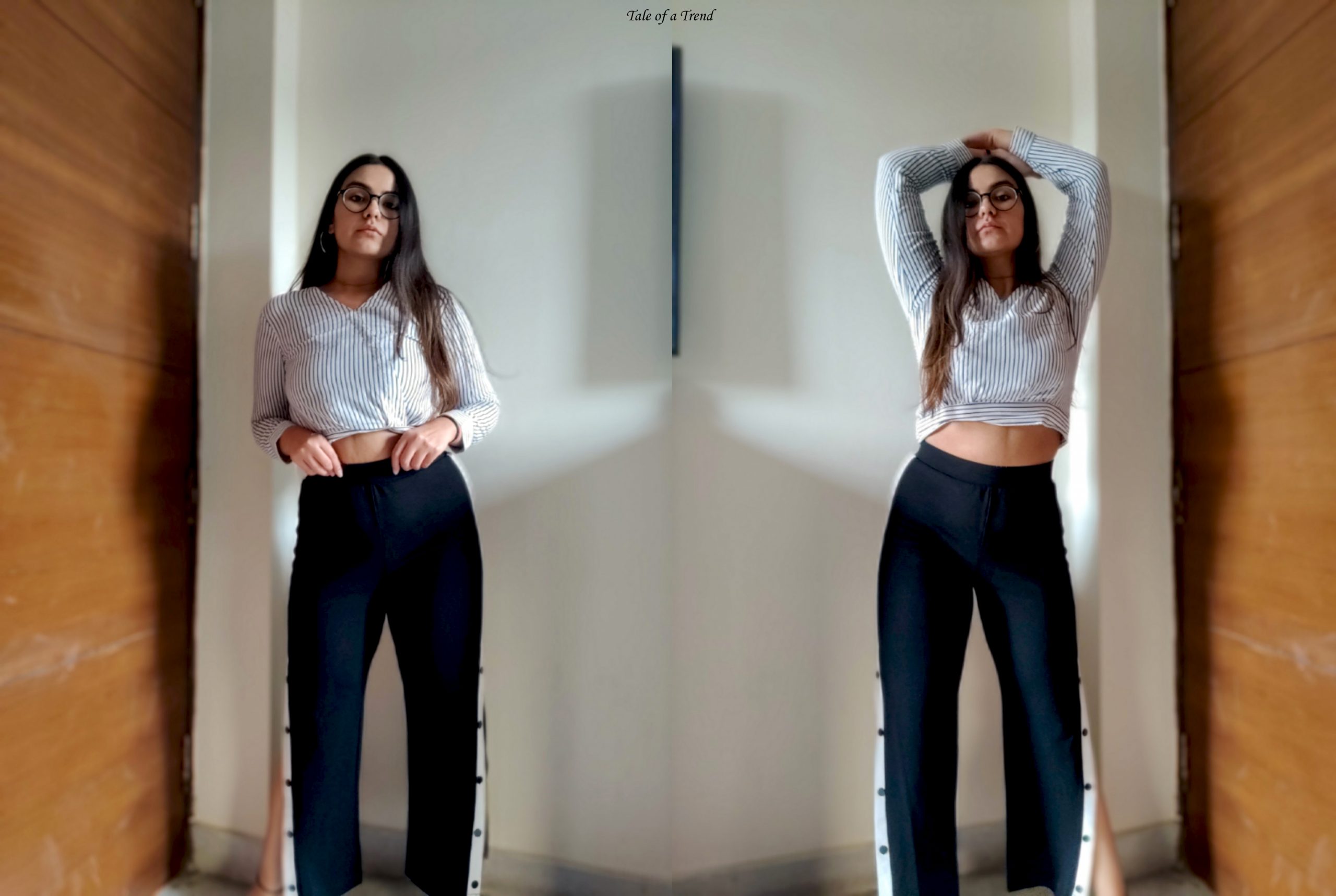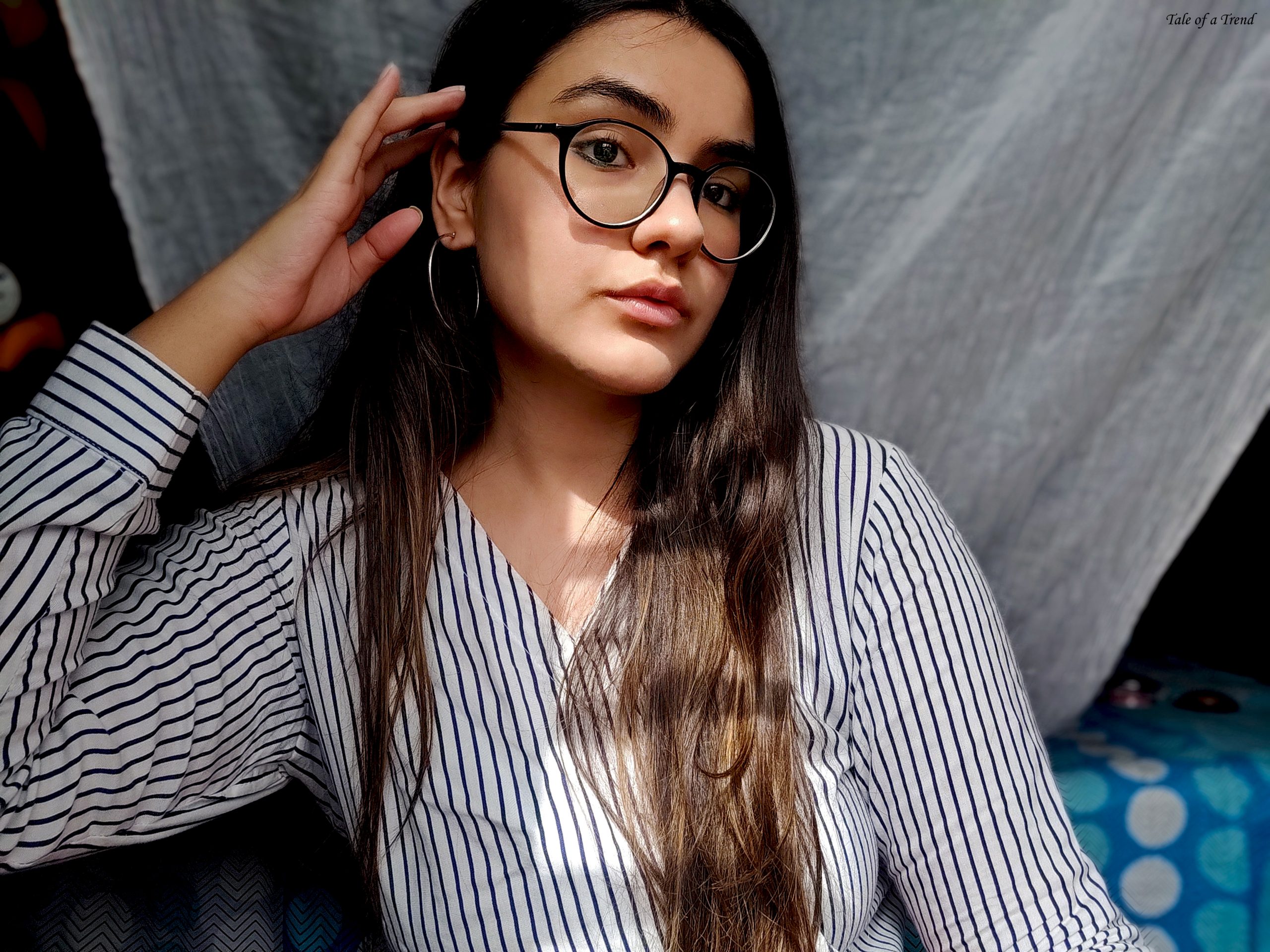 Model- Kritida Gambhir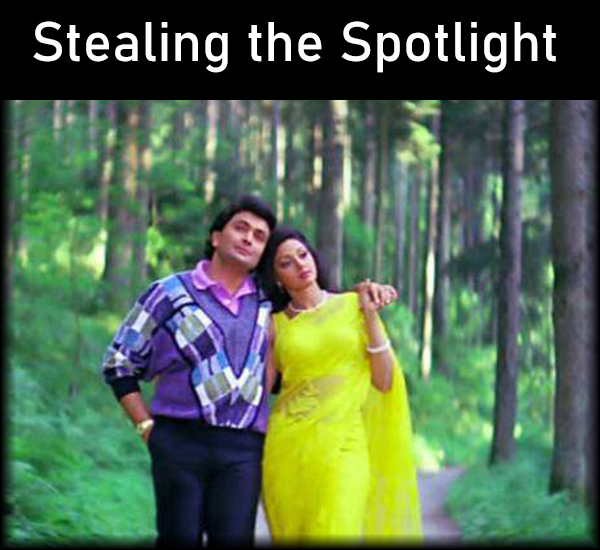 5. Stealing The Spotlight– No matter how many times you have already watched, certain movies make you feel fresh as ever! Yes, you guessed it right, I'm talking about CHANDNI, one of my all-time favourites. Rishi Kapoor and Sridevi duo not only stole the spotlight but hearts of all the fans.
Chandni is yet again a trendsetter talkie for the millenials! Whether its Rishi Kapoor's stunning sweater collection or Sridevi's sensuous sarees in plains, the movie succeeded in its endeavour of creating a sensation with its twisted love story and twisted trends.
The dazzling diva of the blog tried to give her best shots in both saree and sweaters. However, she also created a twist by replacing sweater with a sweat shirt as it is too humid in Mumbai.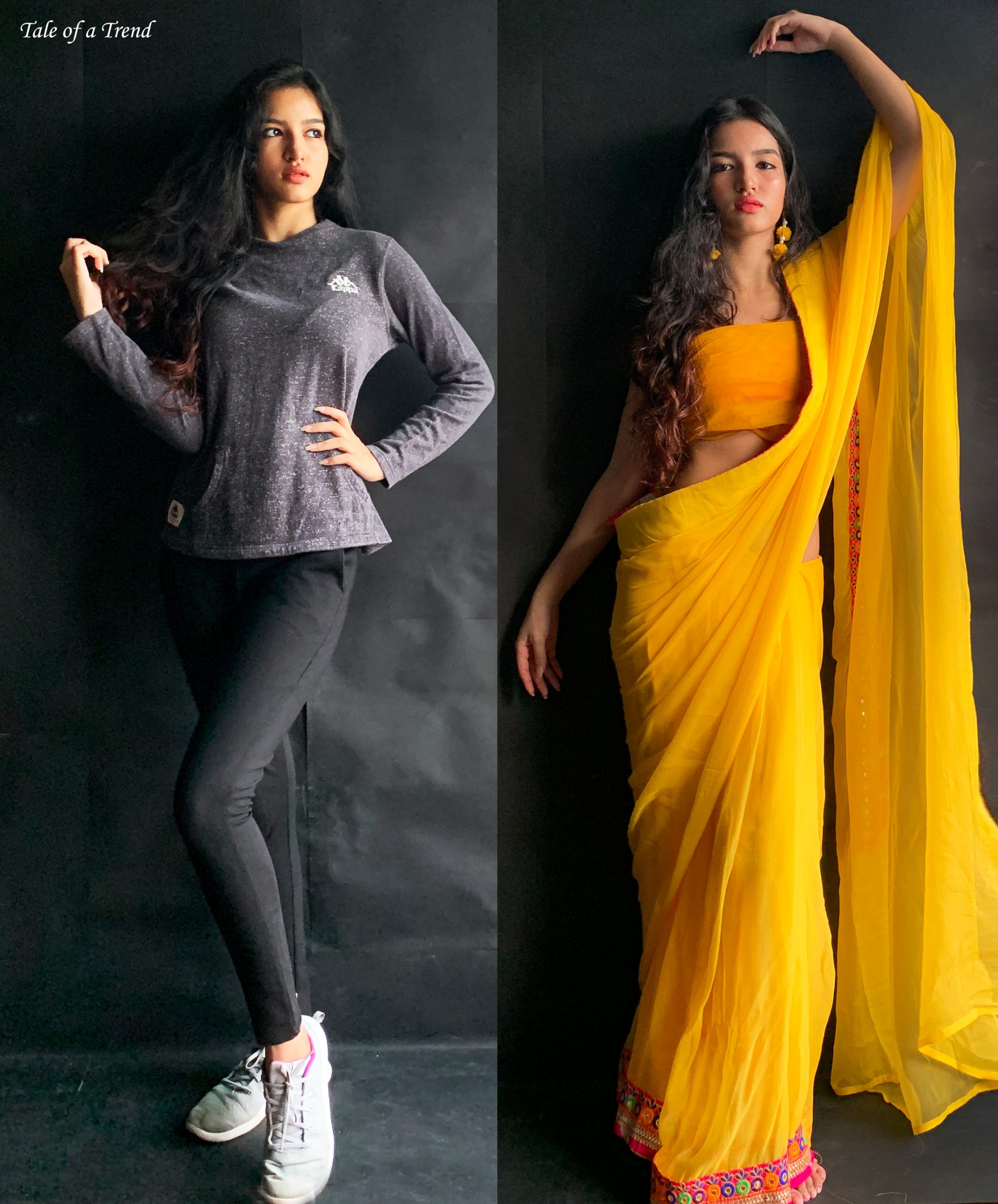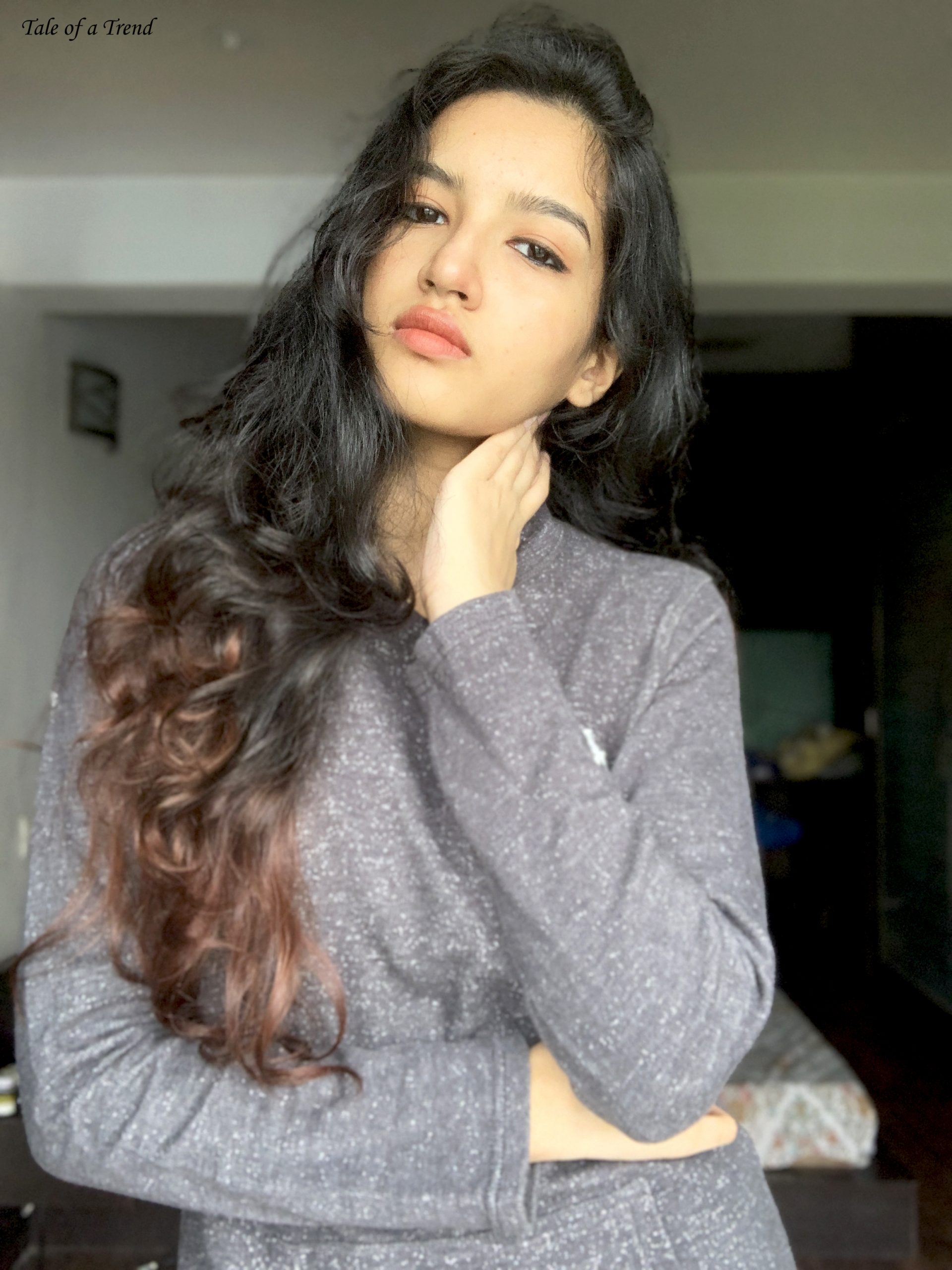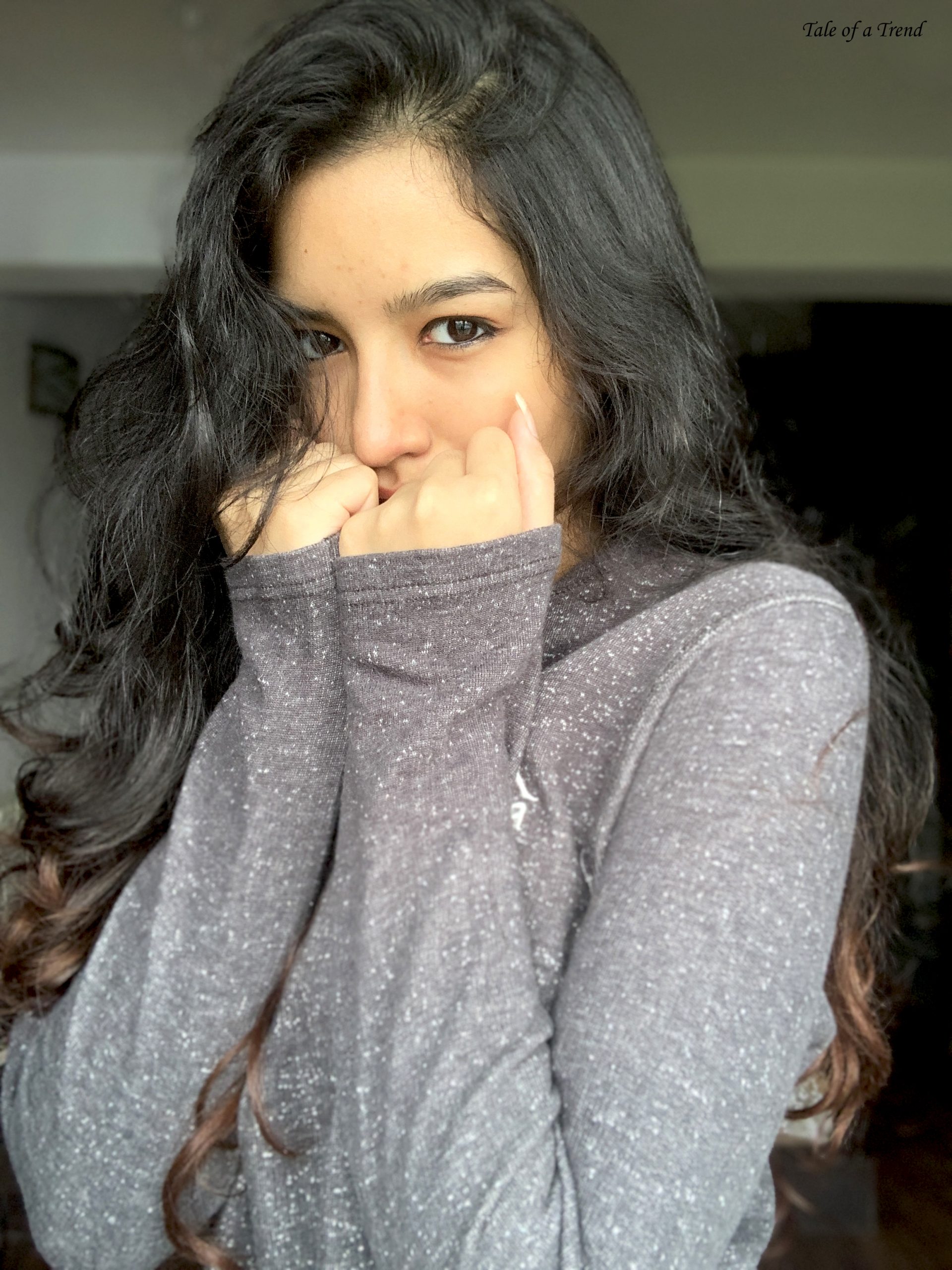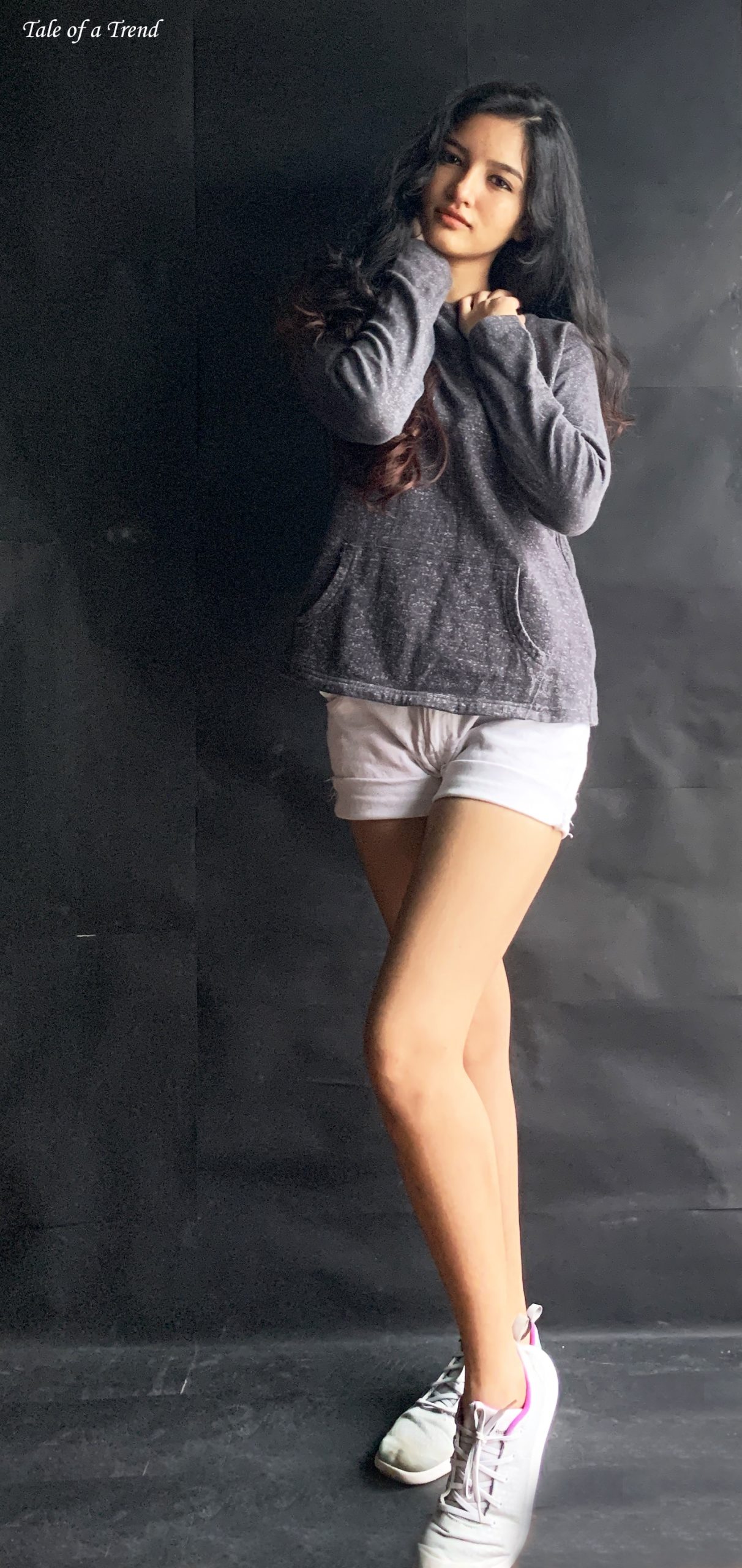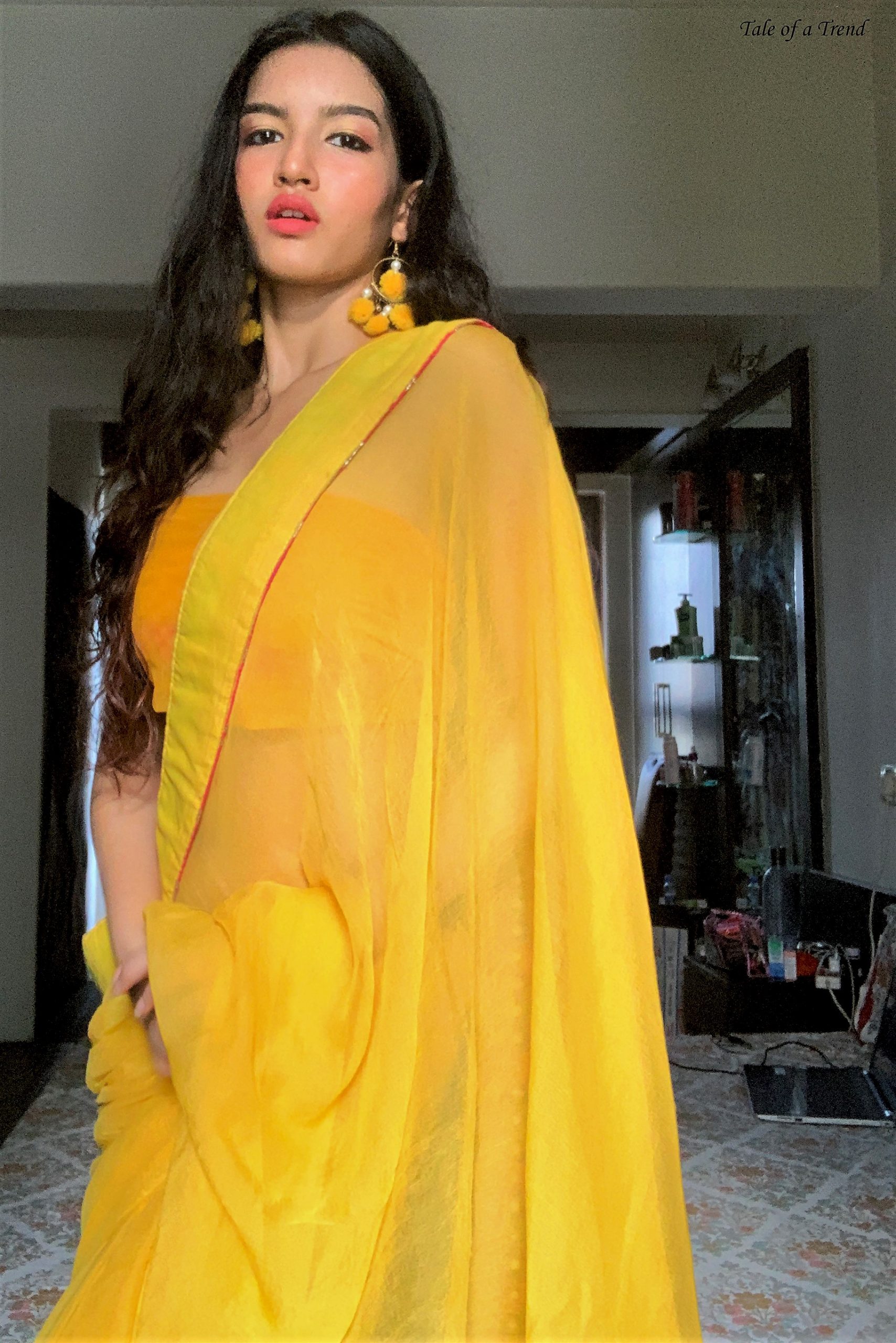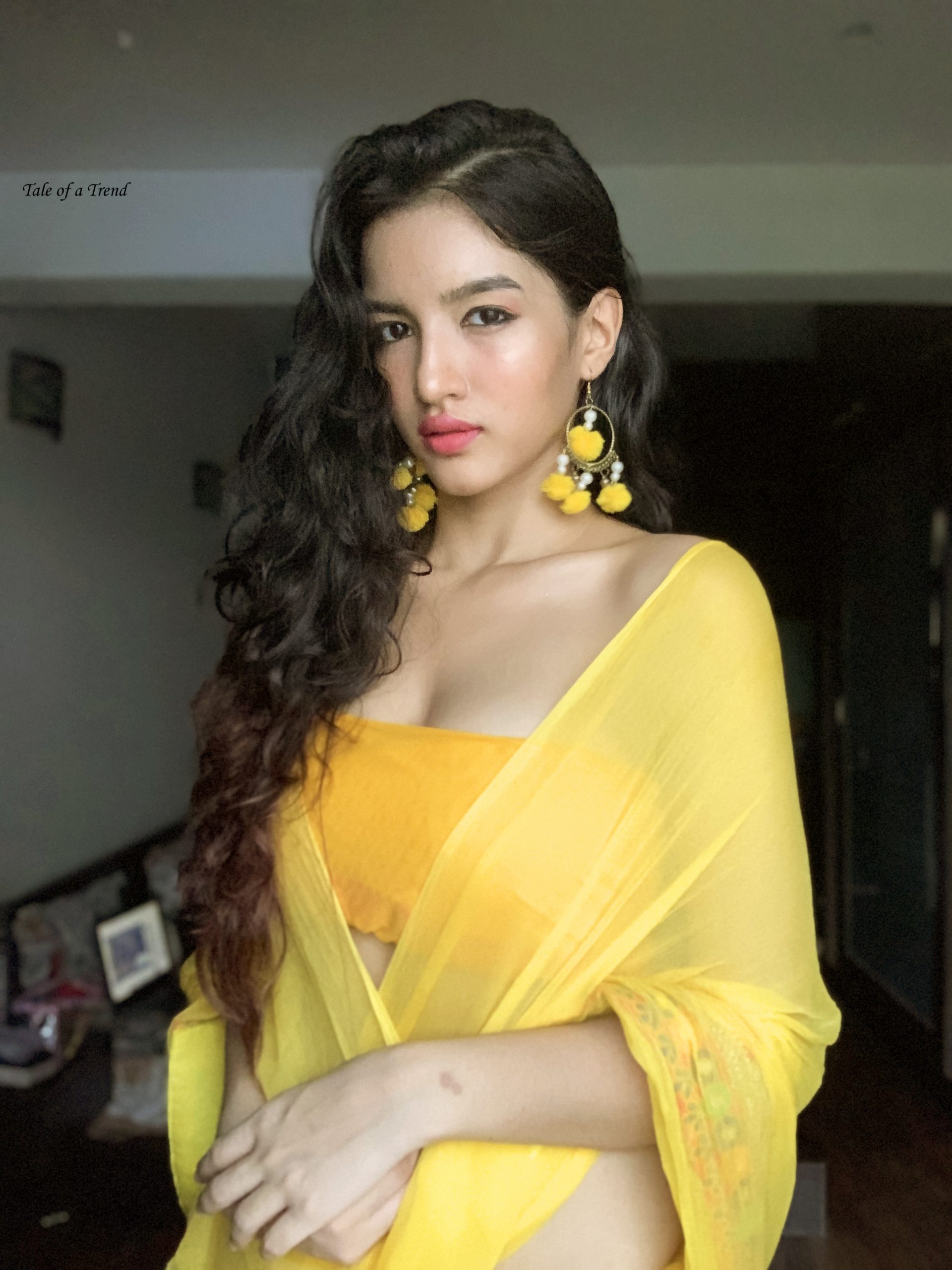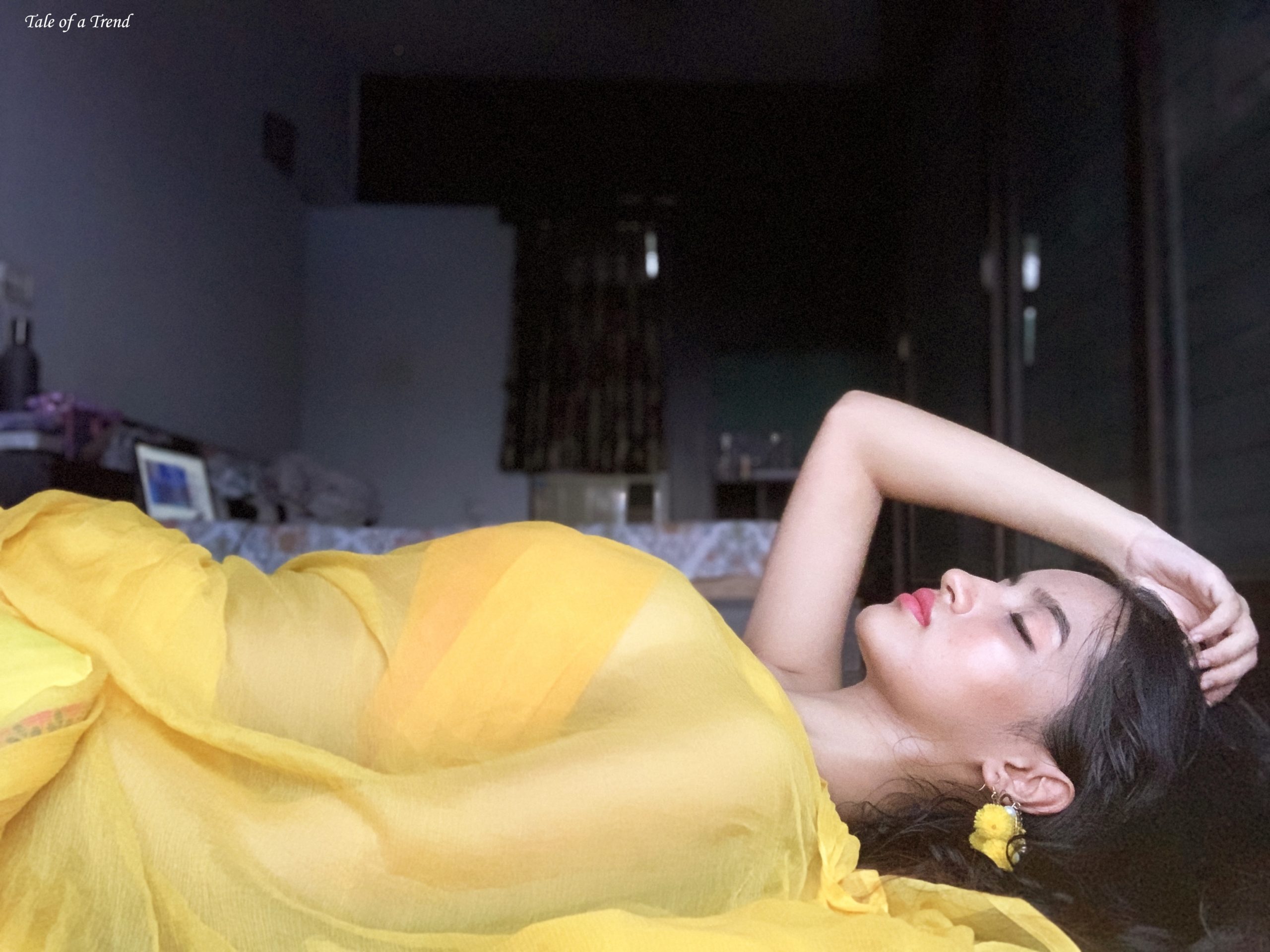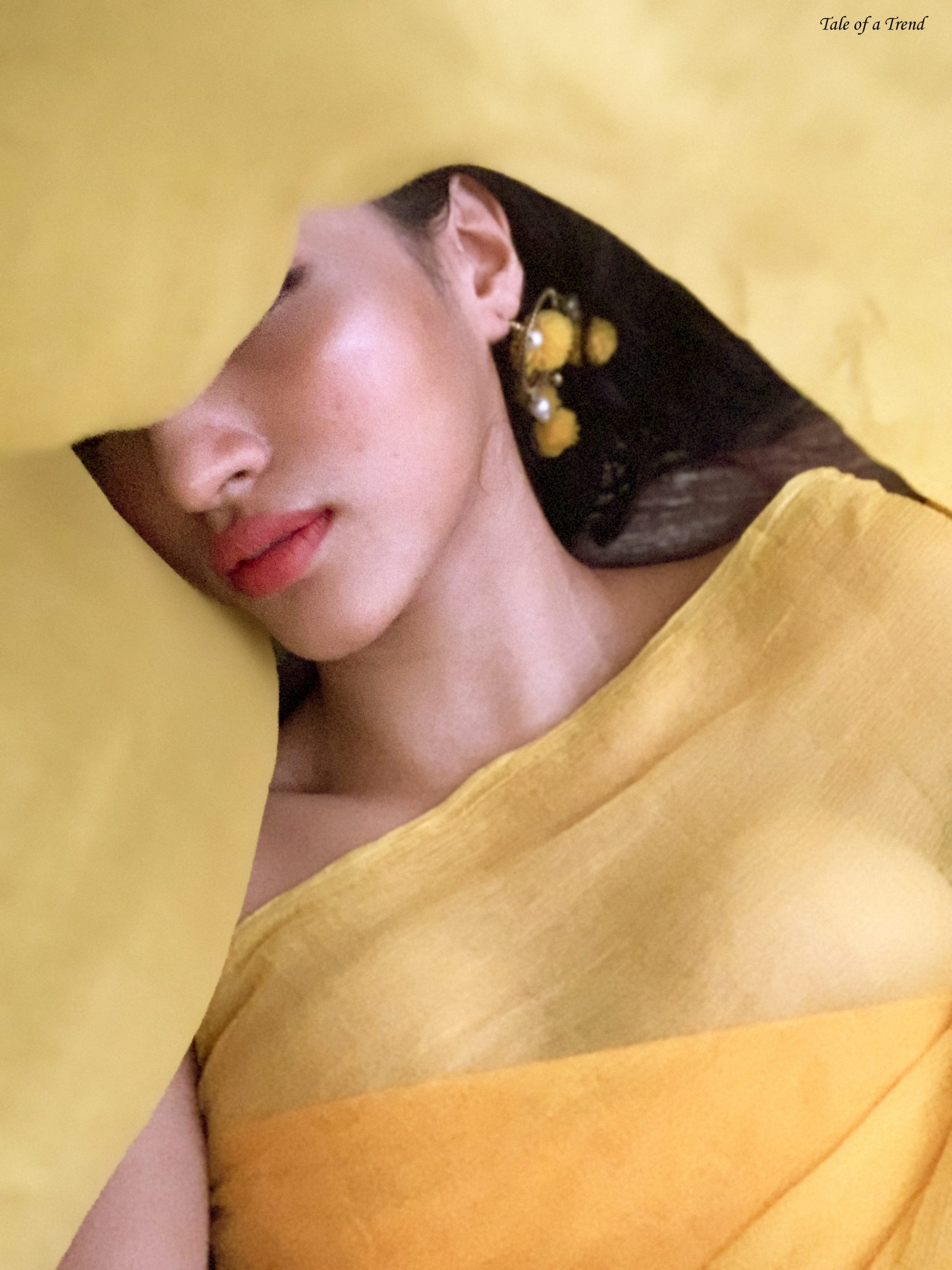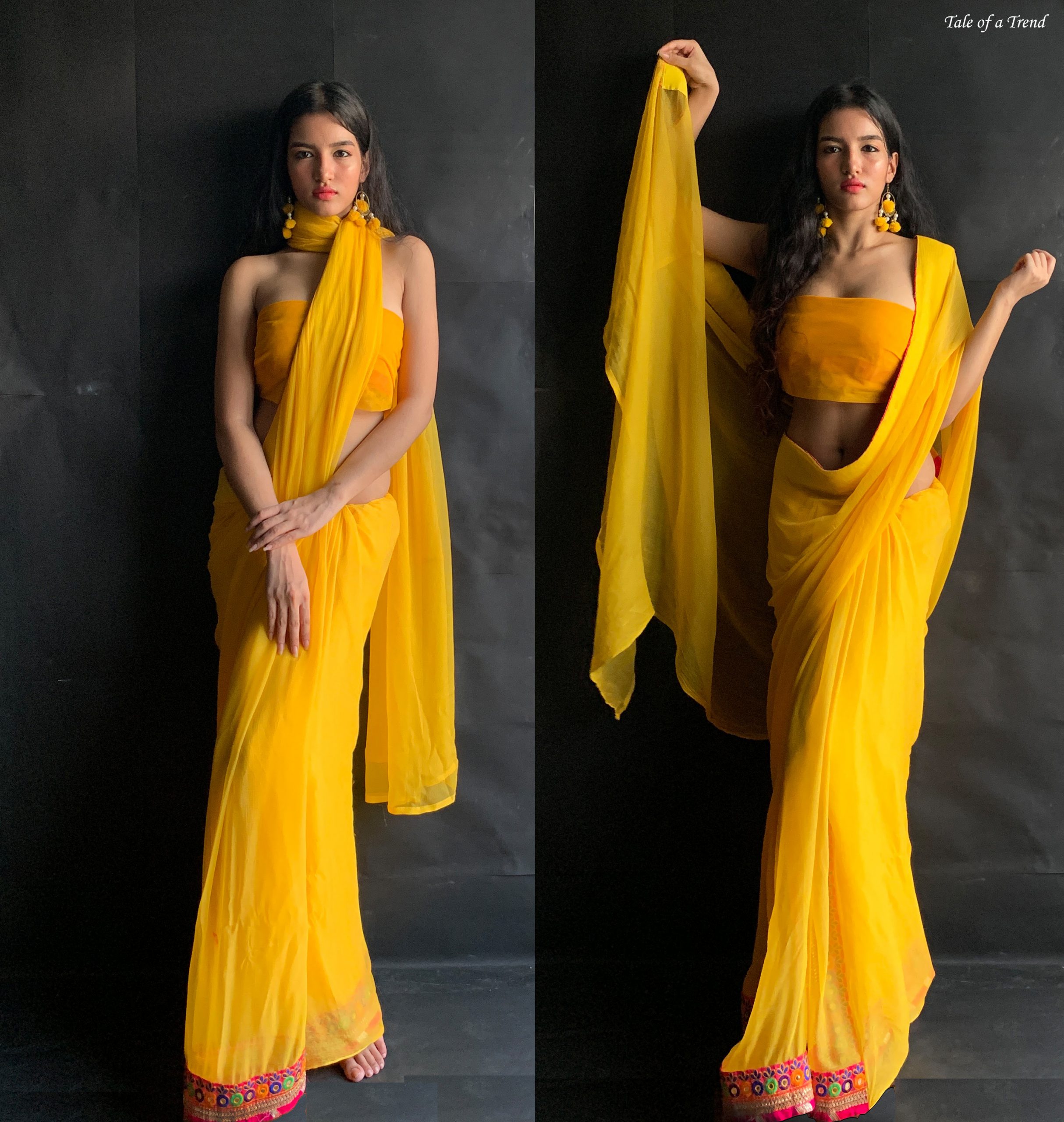 Model- Yashika Jatav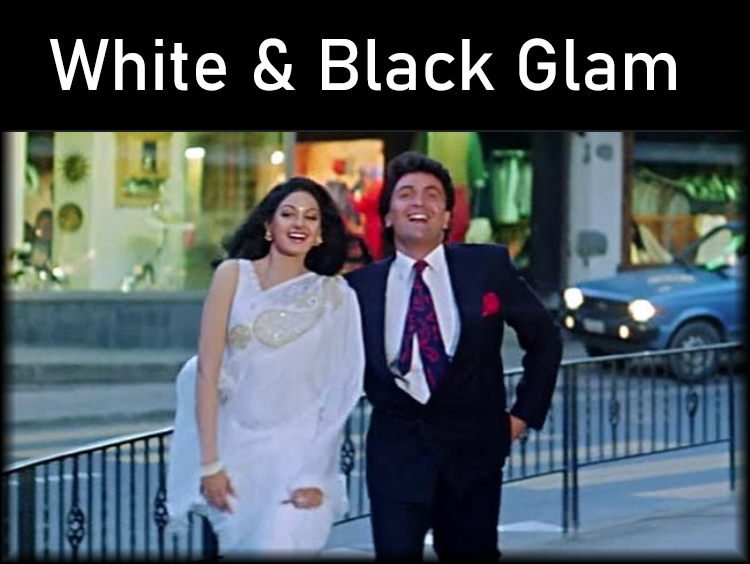 6. White & Black Glam of Chandni– Its really difficult to get over Chandni! So there is one more look from the movie for you. The glamour and glitz duo of woman in white chiffon saree and man in classic black suit is here to last for generations. Sridevi's elegant and poised look is perfectly complementing Rishi Kapoor's vintage look.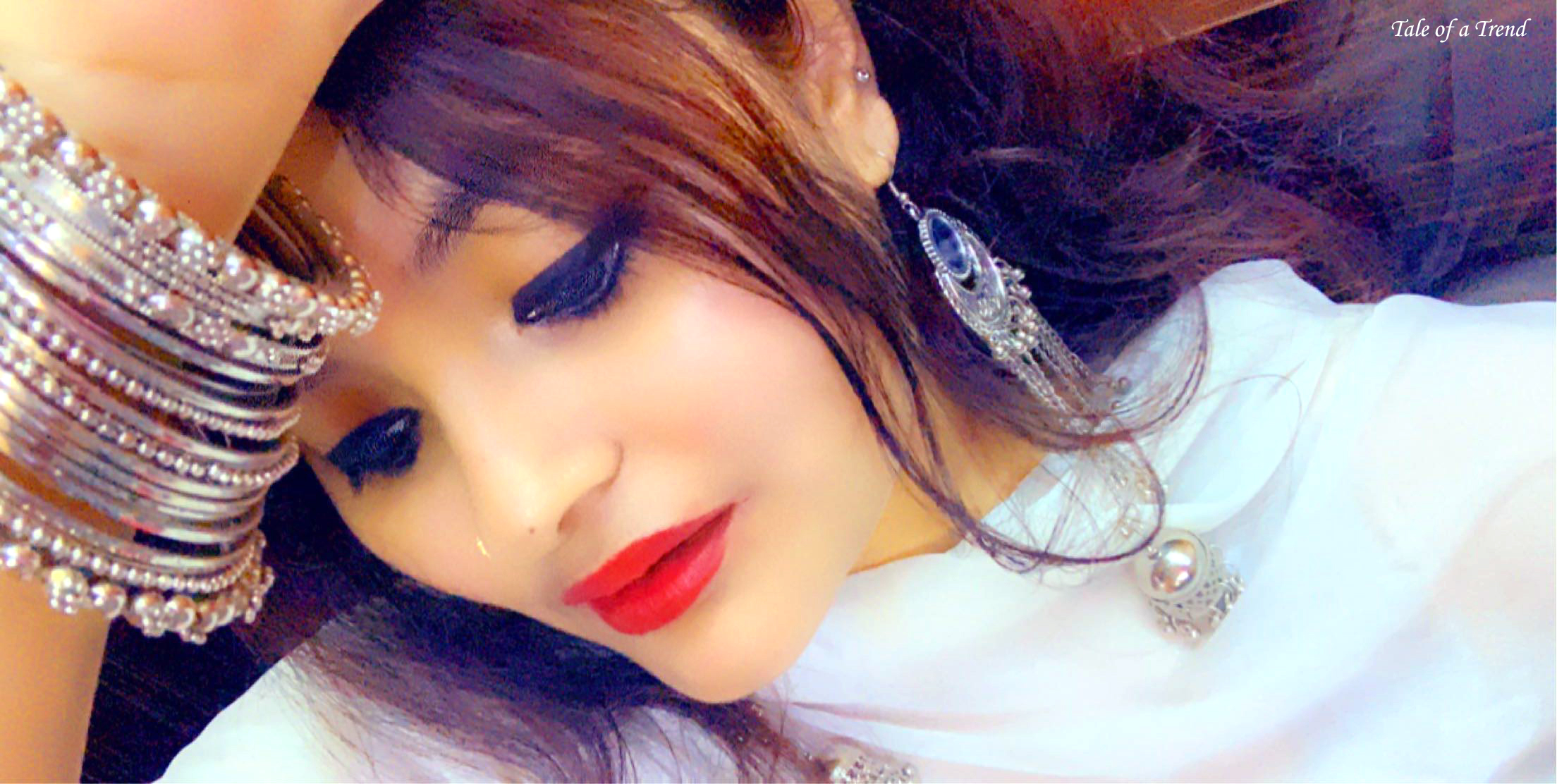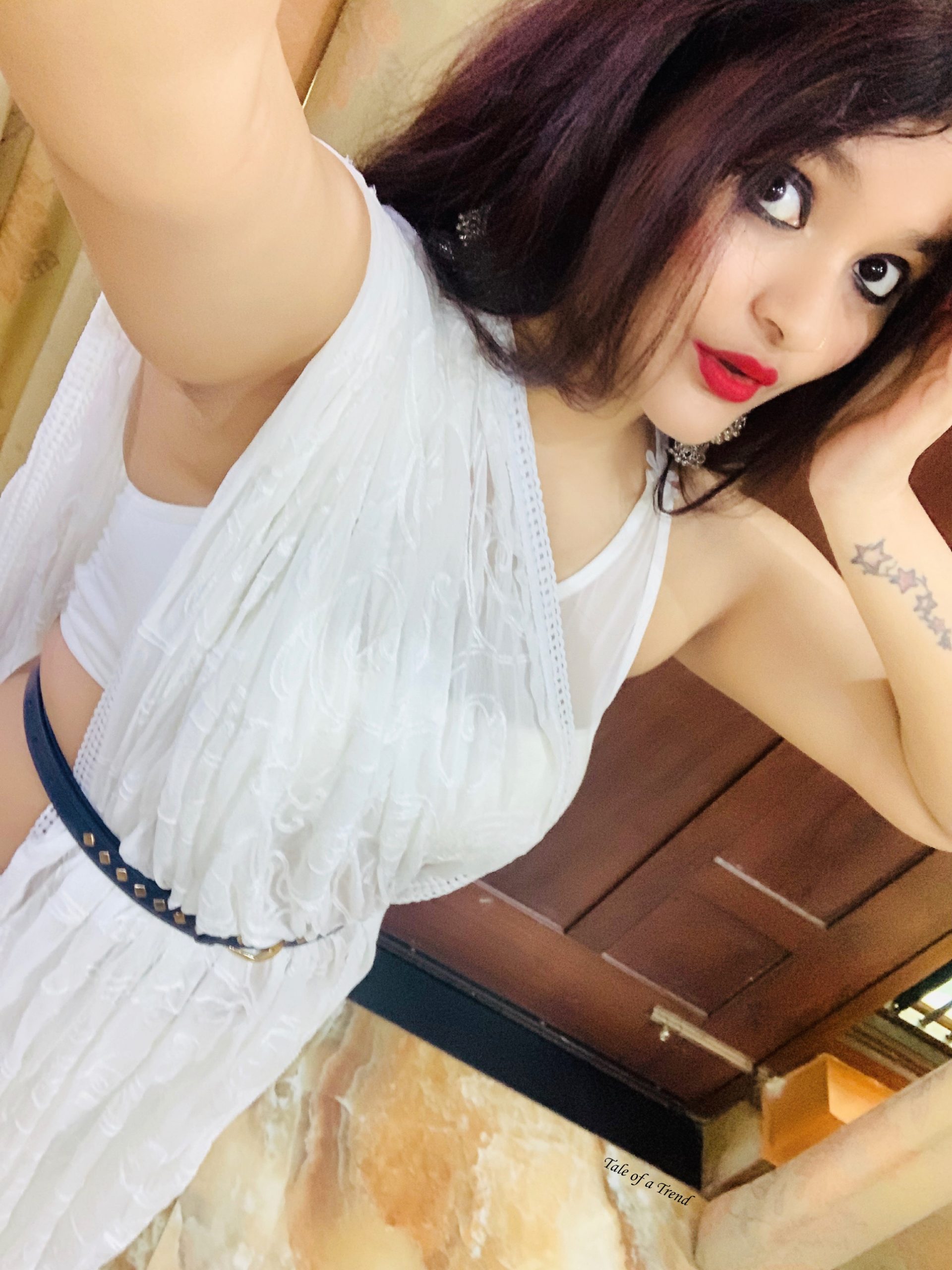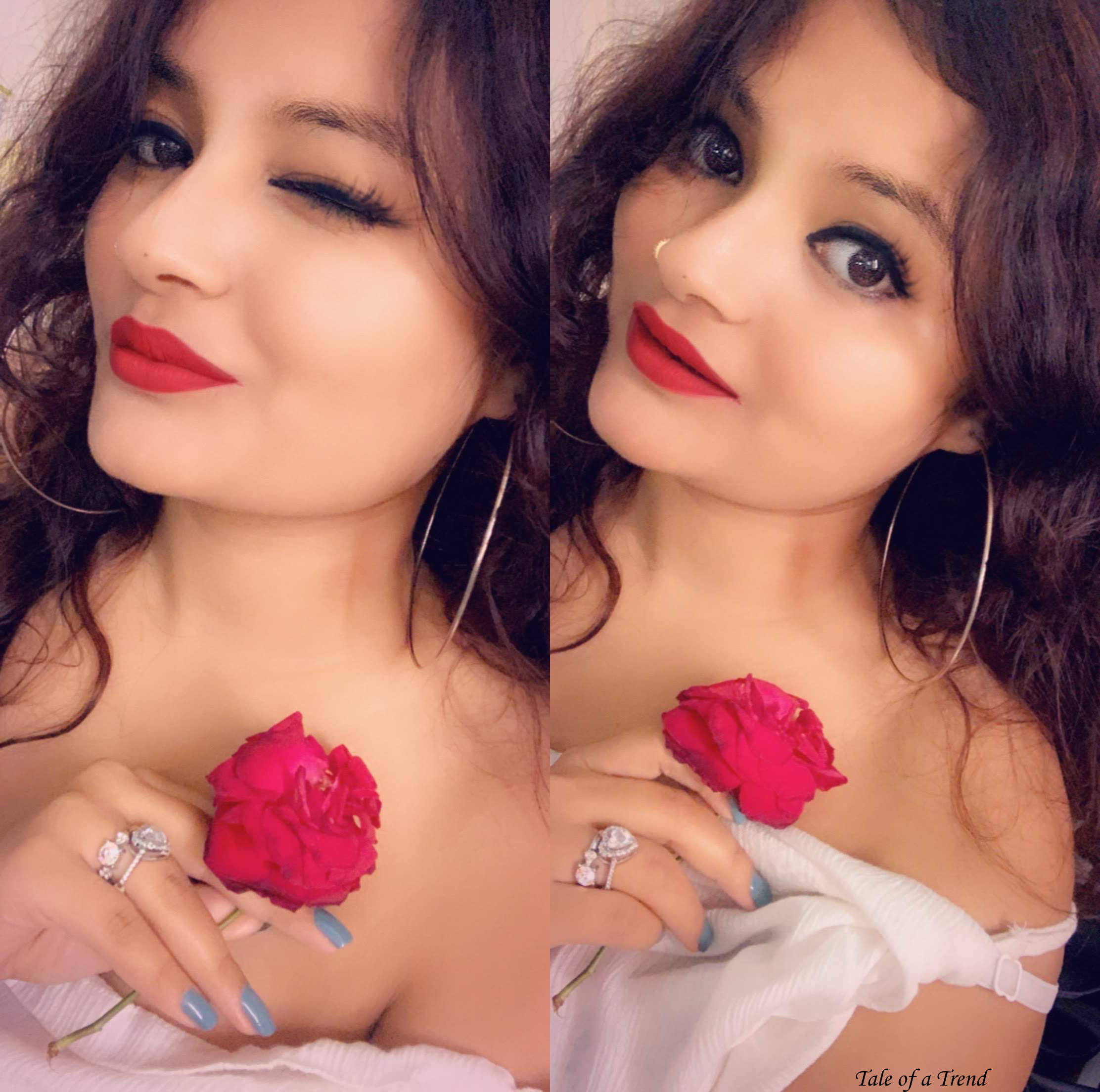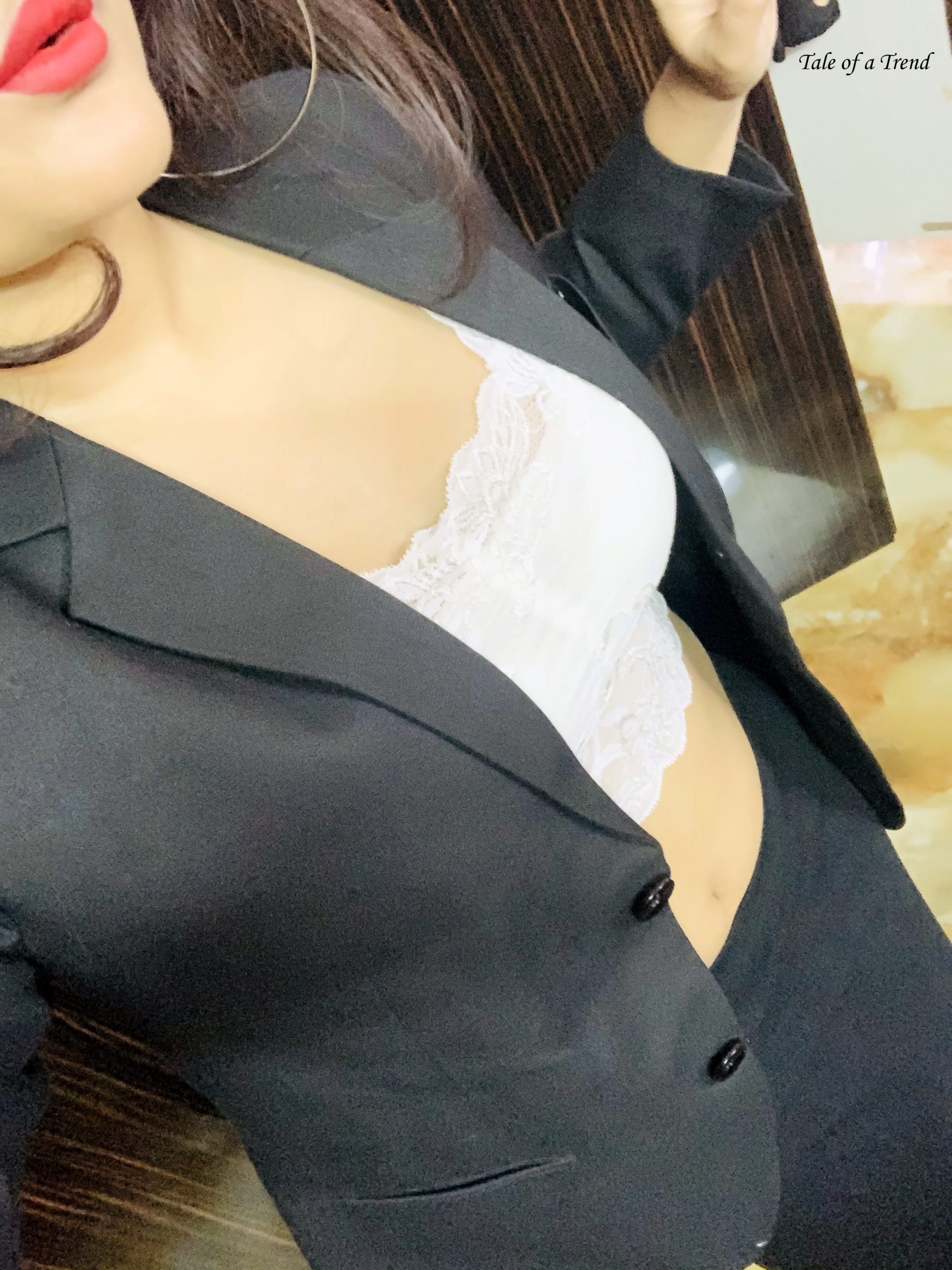 Model- Sana Siddiqui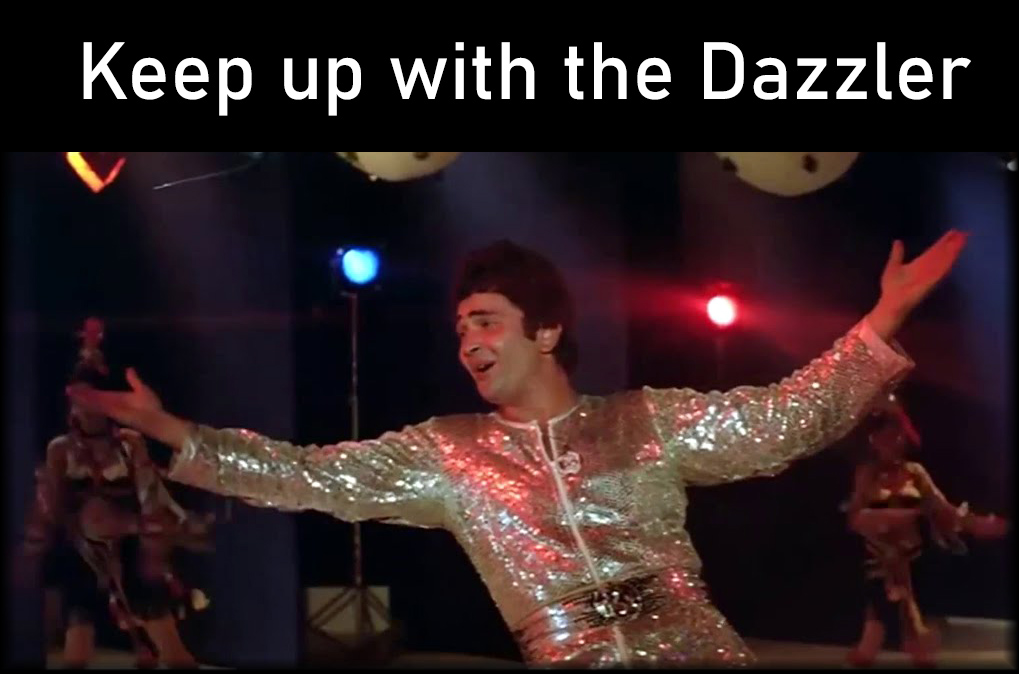 7. Keep Up with the Dazzler– A homage to our prominent performer who has  immortalized the classic Shimmering Glam of Disco in his movie 'Karz' and trust me 80's wasn't the only era which swooned over that sequin attire! So it's time to step up your game and grab your seats at the front row with the dazzling and glamorous sequins in variety of tints and tones.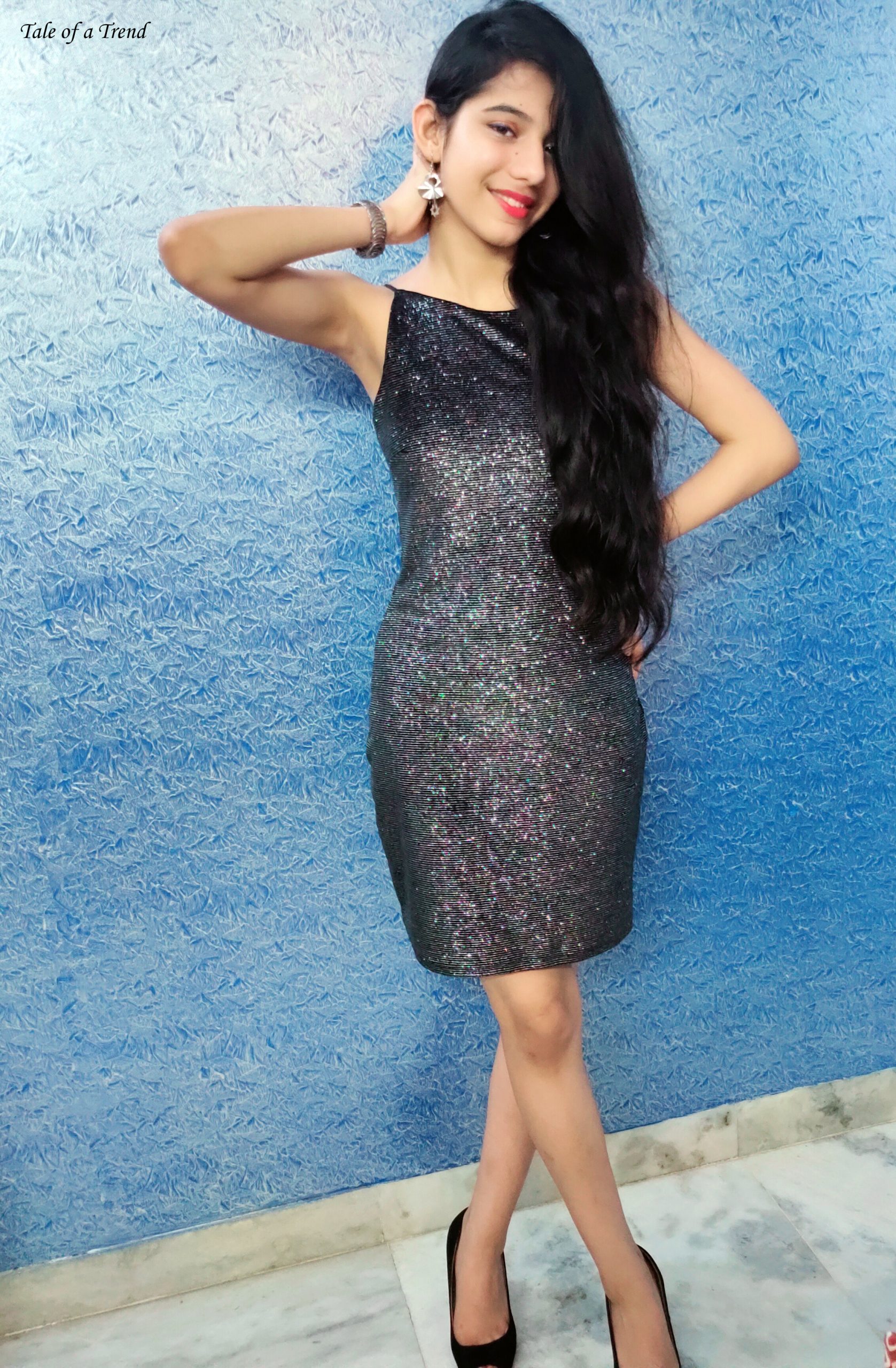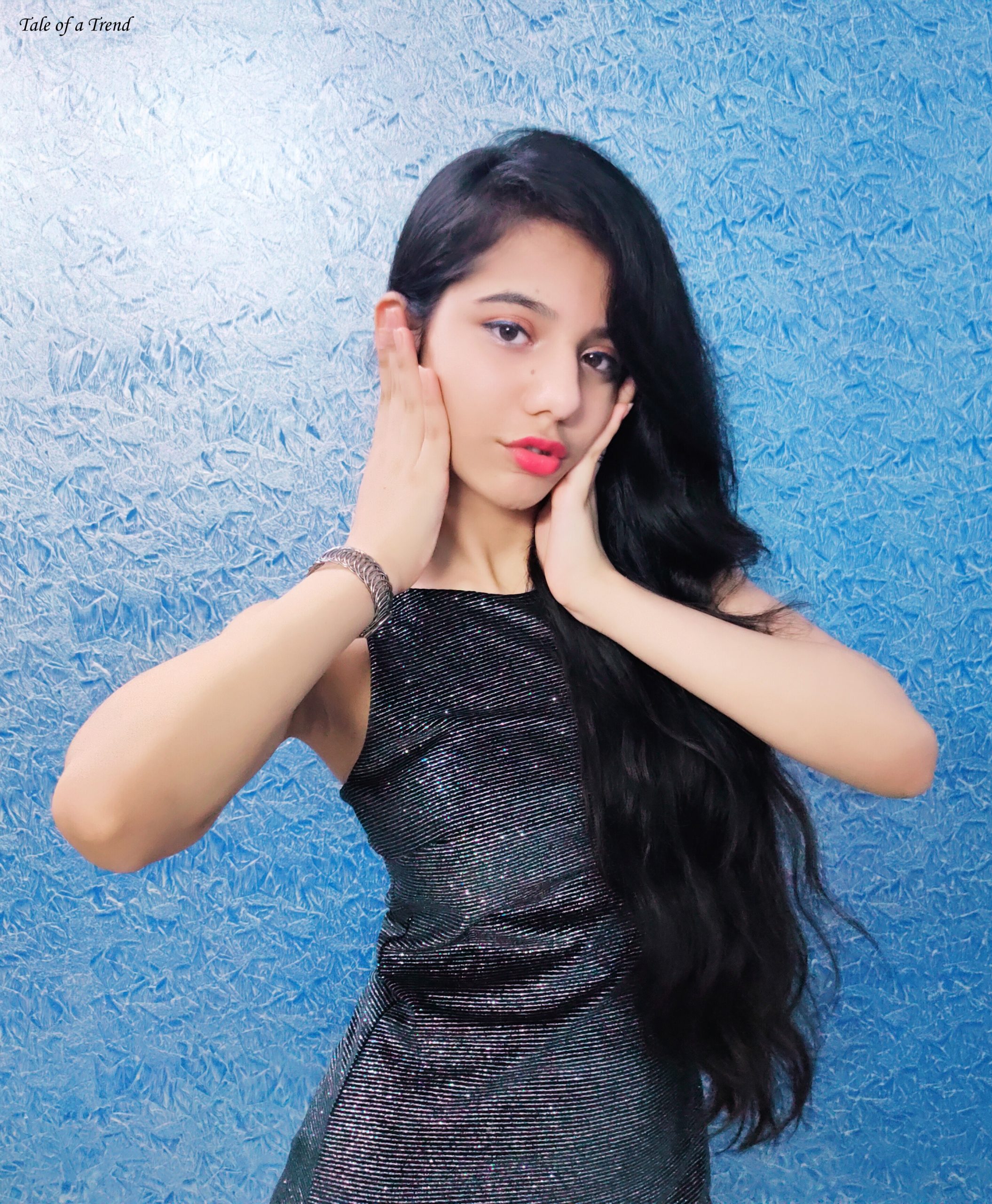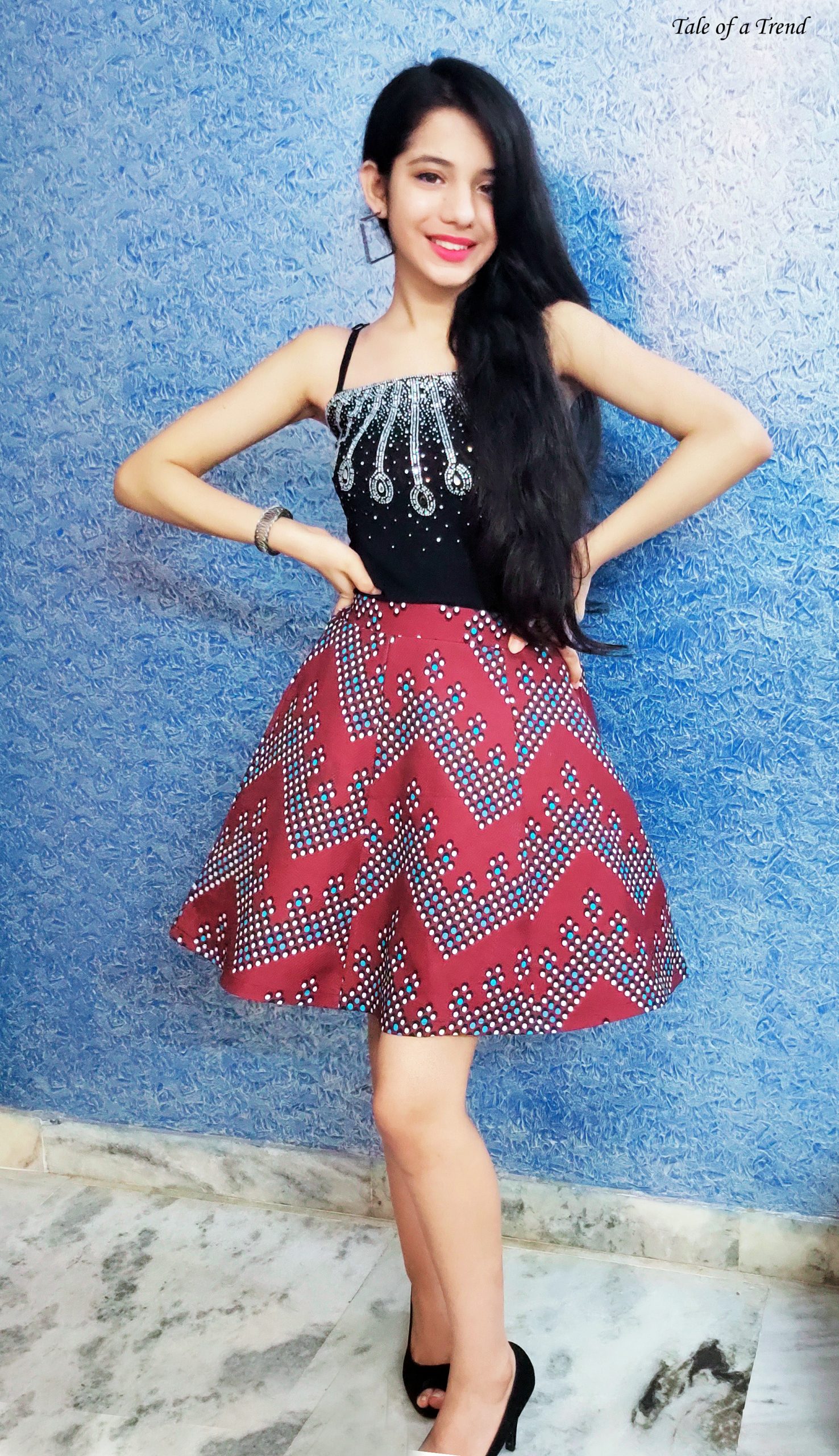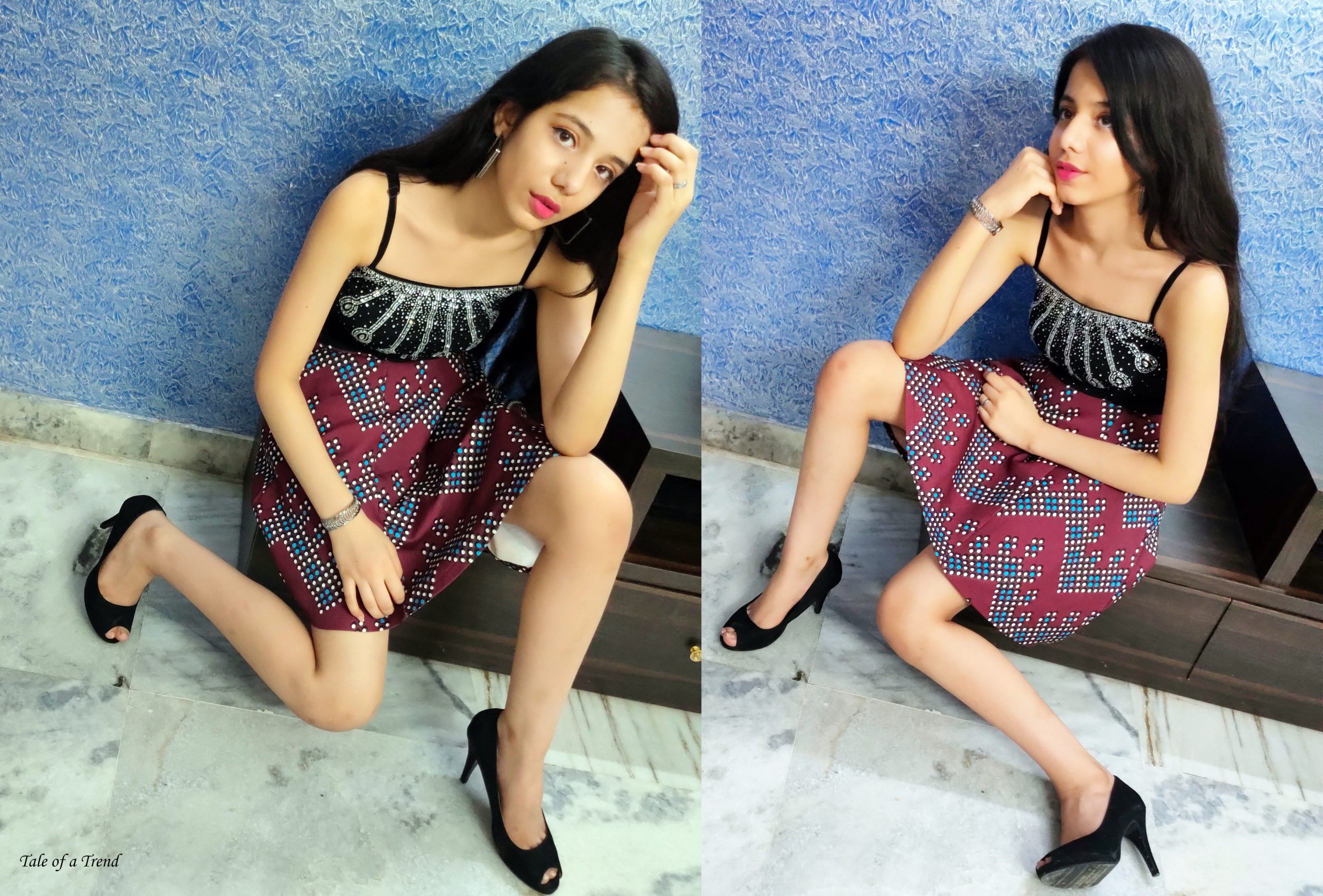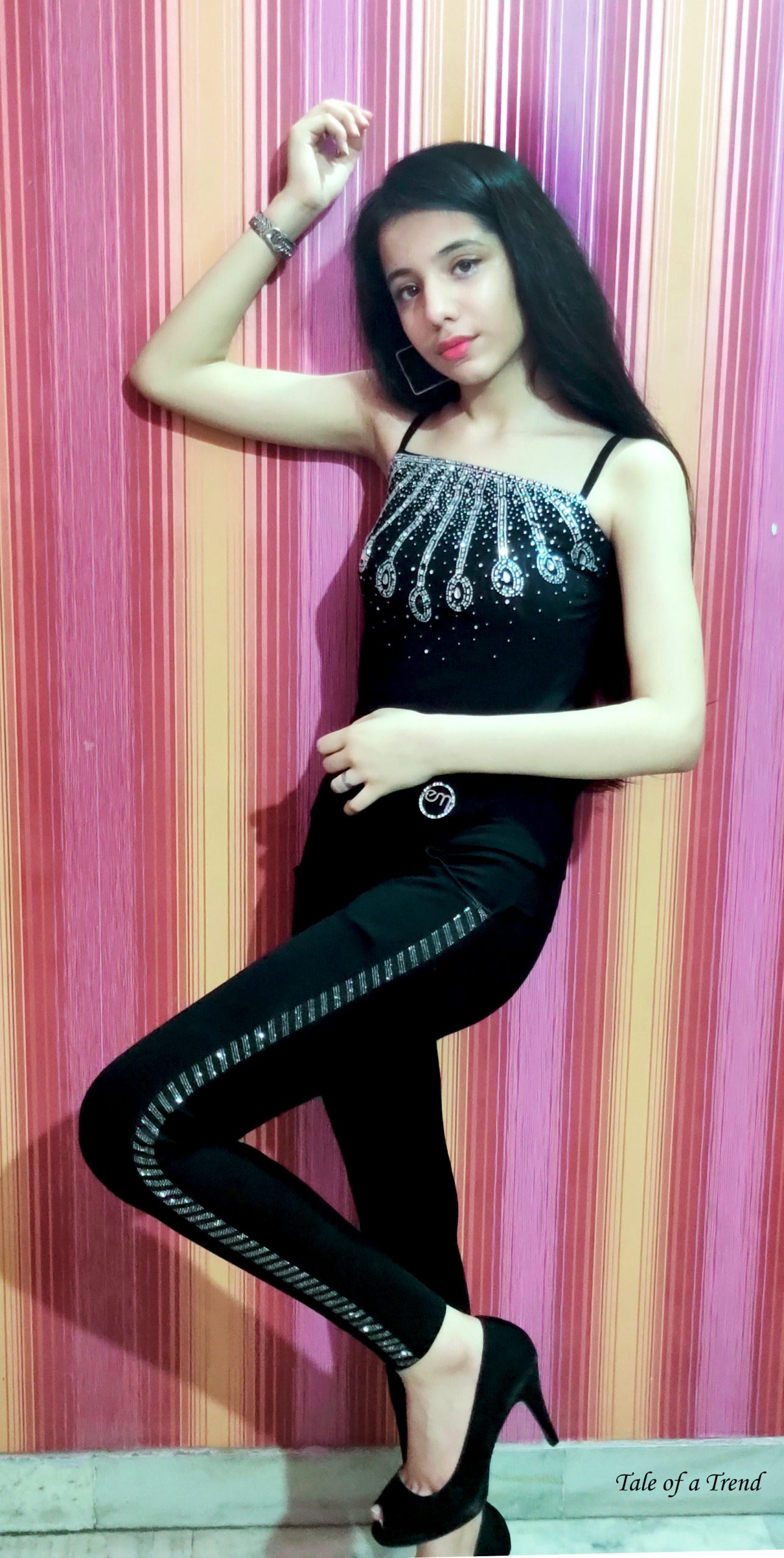 Model- Sezal Thukral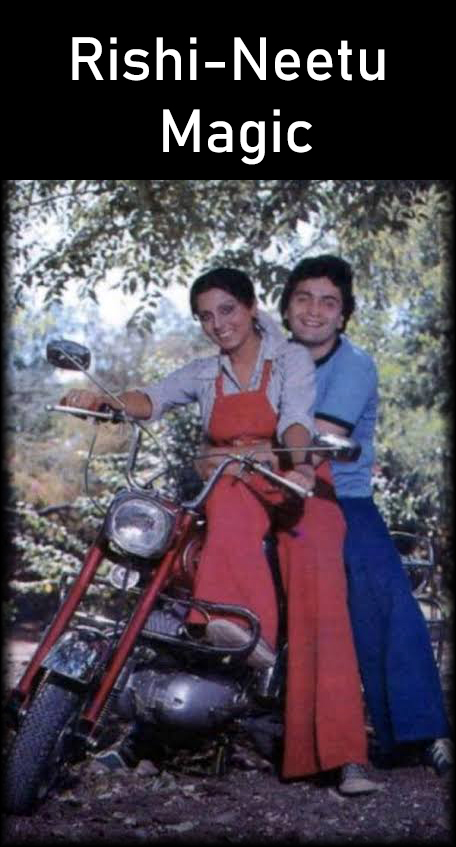 8. Rishi-Neetu Magic – Hop on the ship of Bollywood and sail in style with the lovely lovers  Rishi Kapoor & Neetu Singh and when it comes to style why not play the colour Swap! Pull out that Neetu's Dungaree but make it easy denim blue and go playful with Rishi's tees and pants in hues of white and red.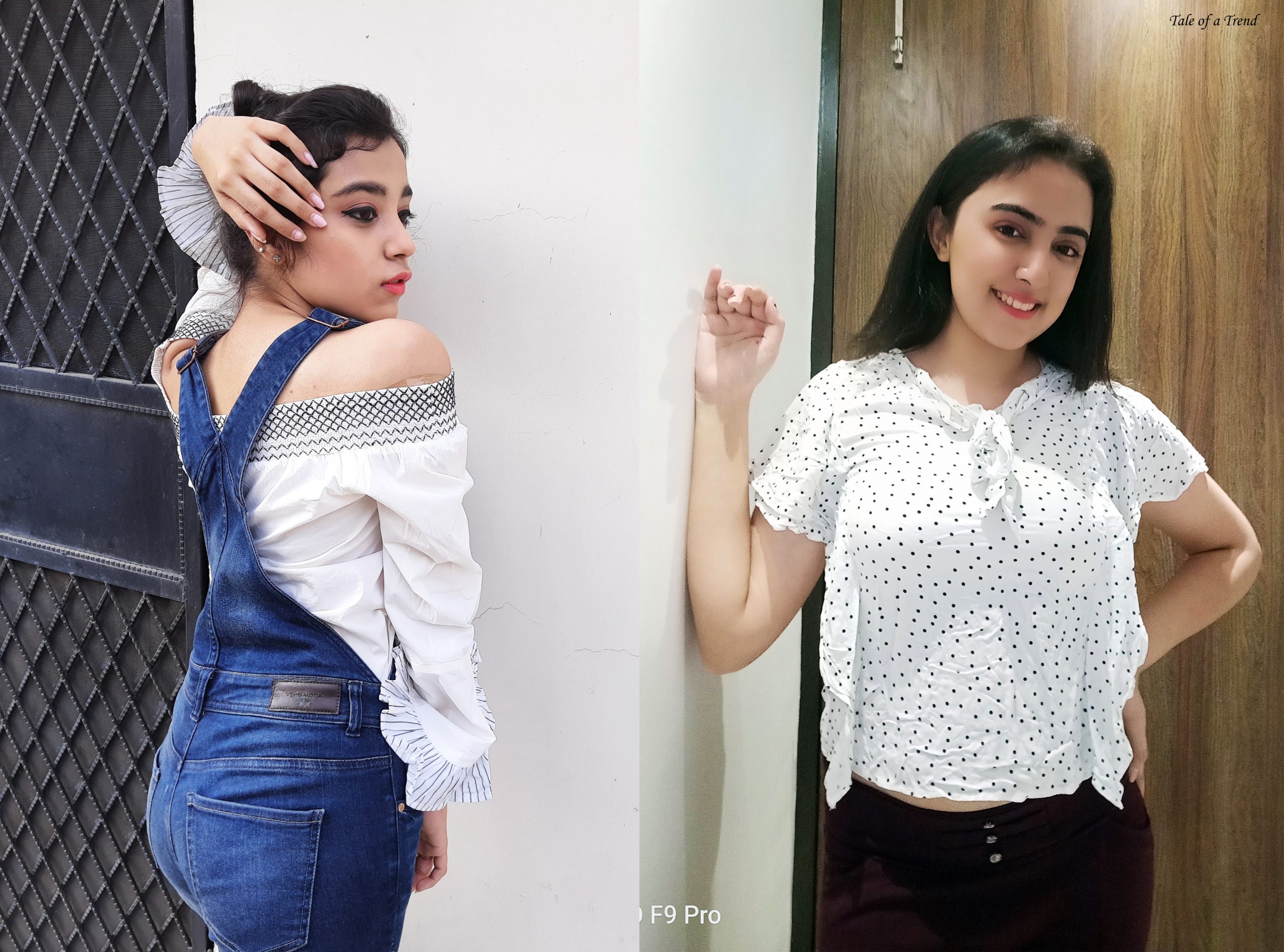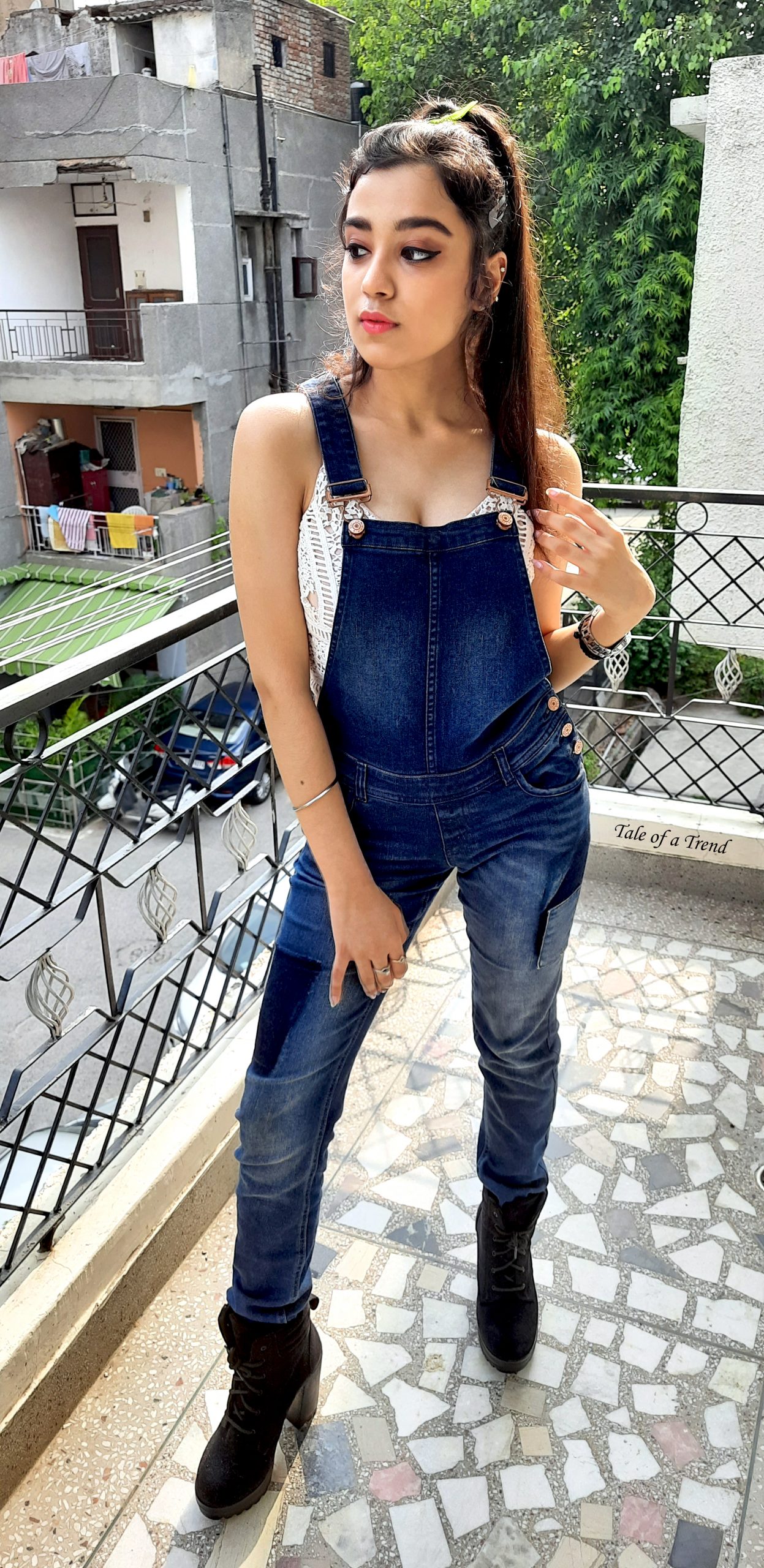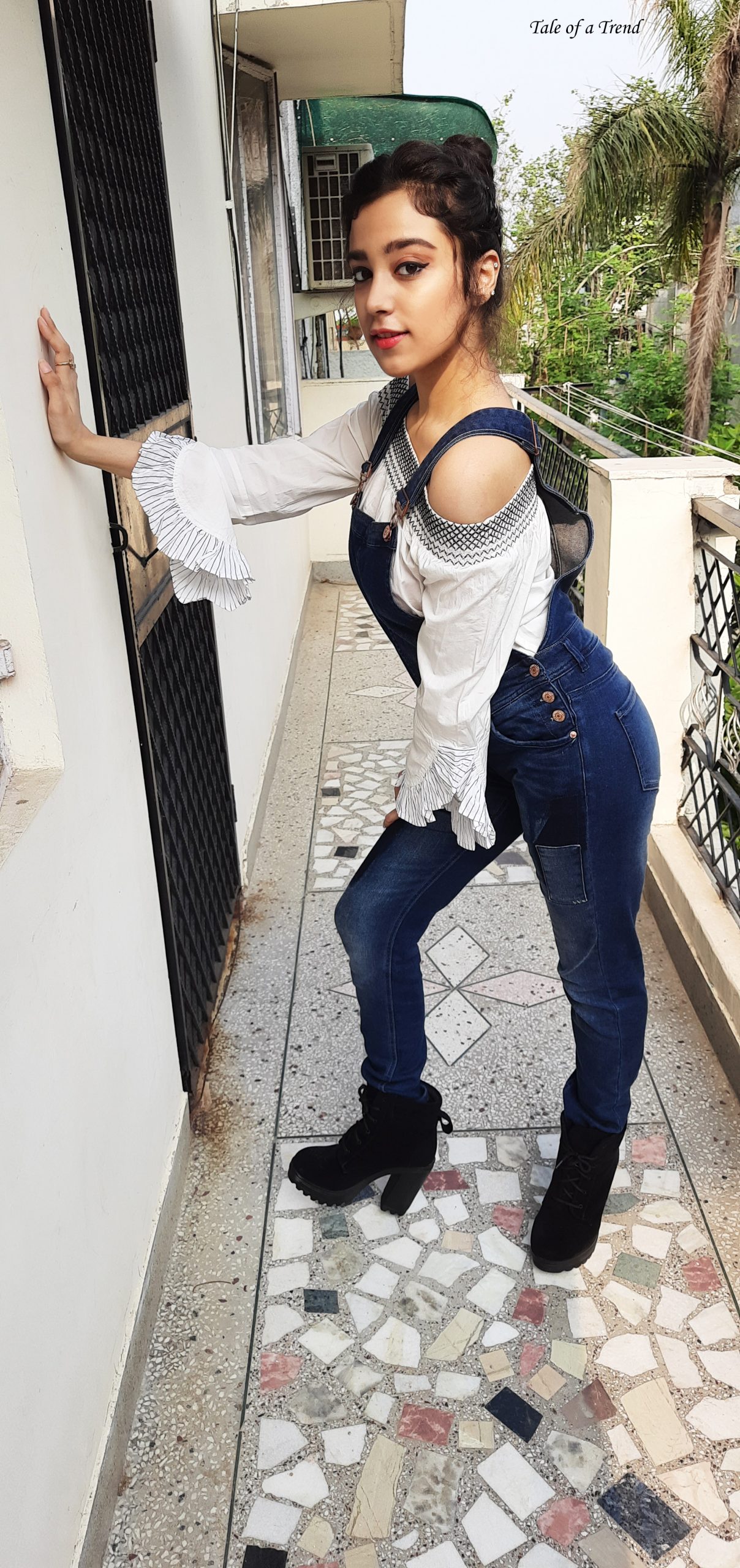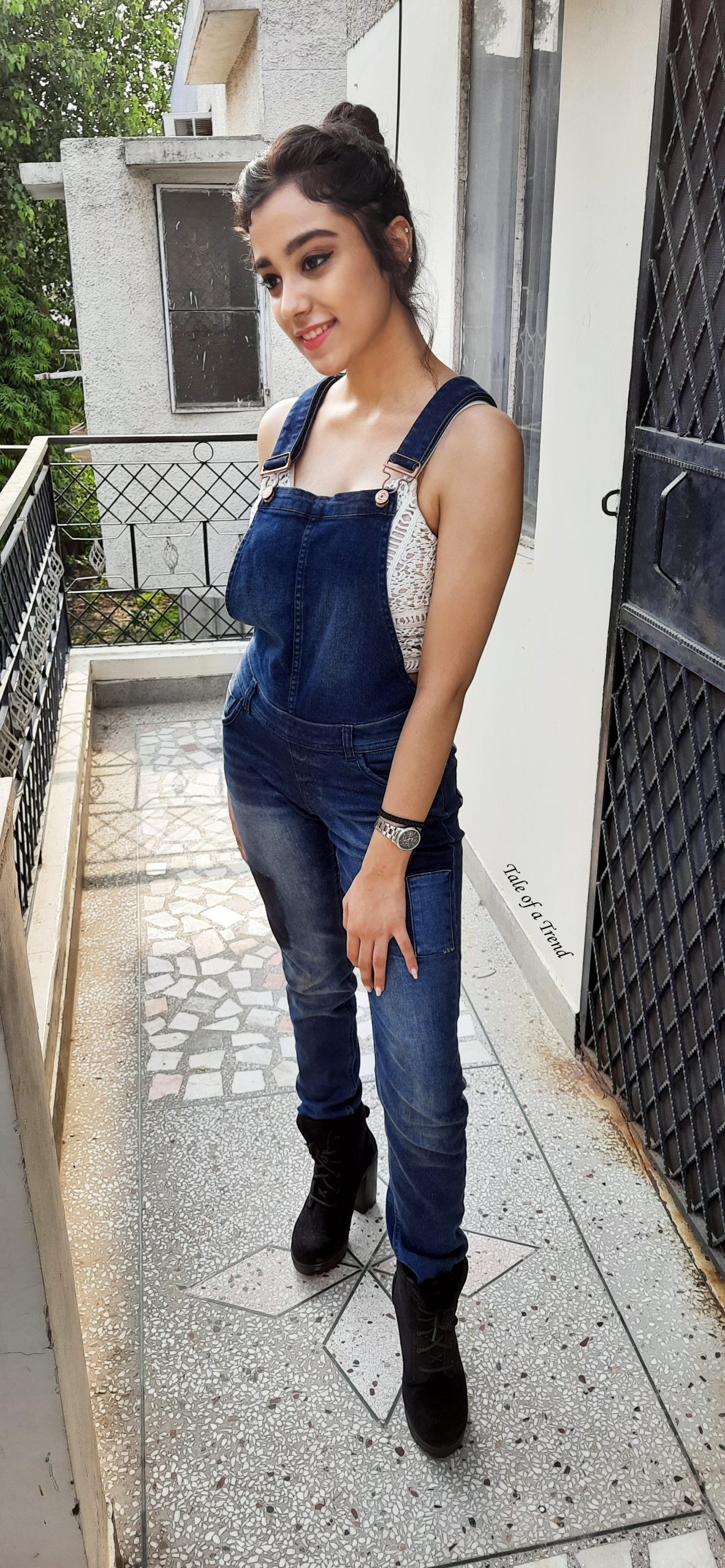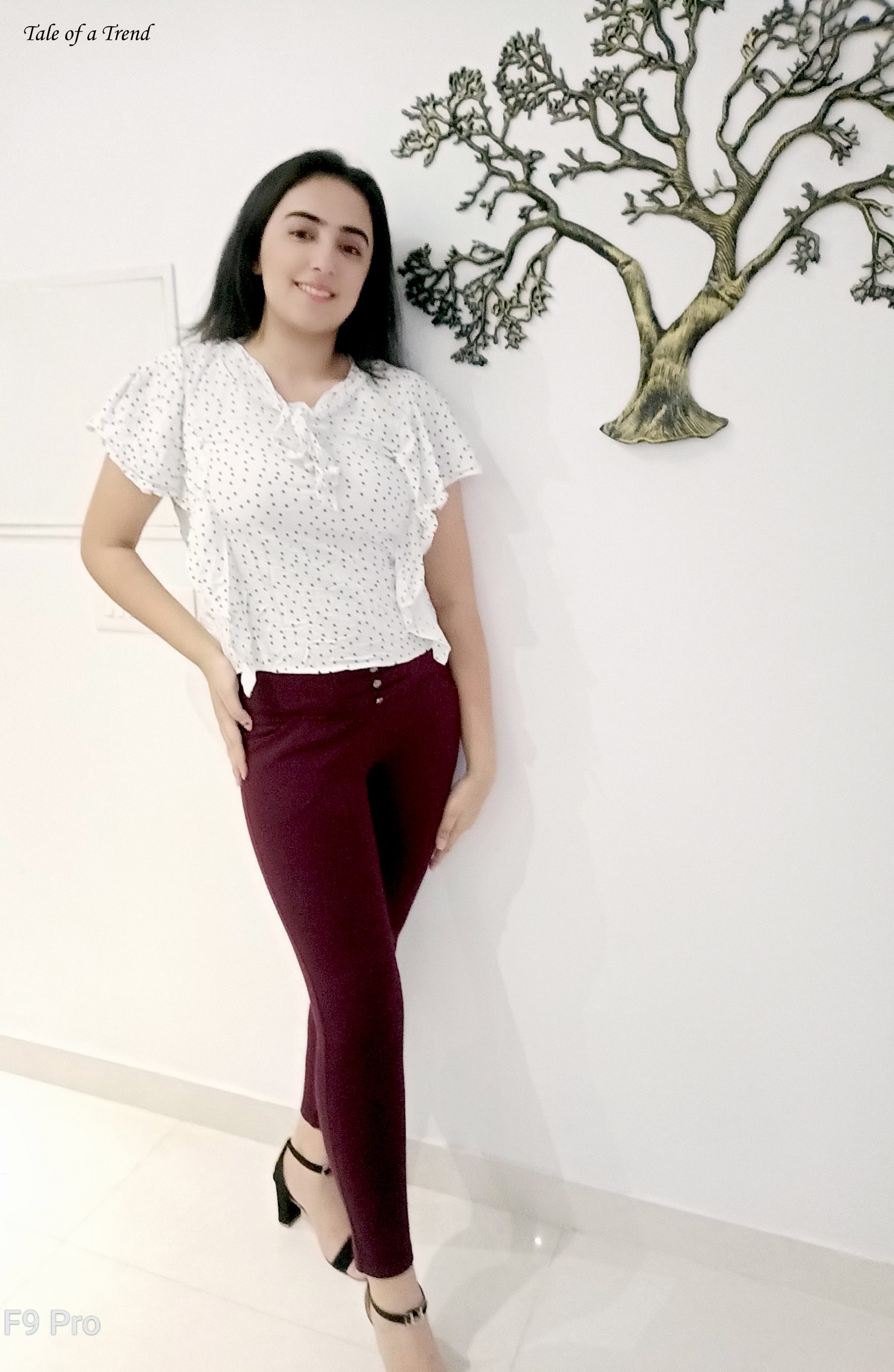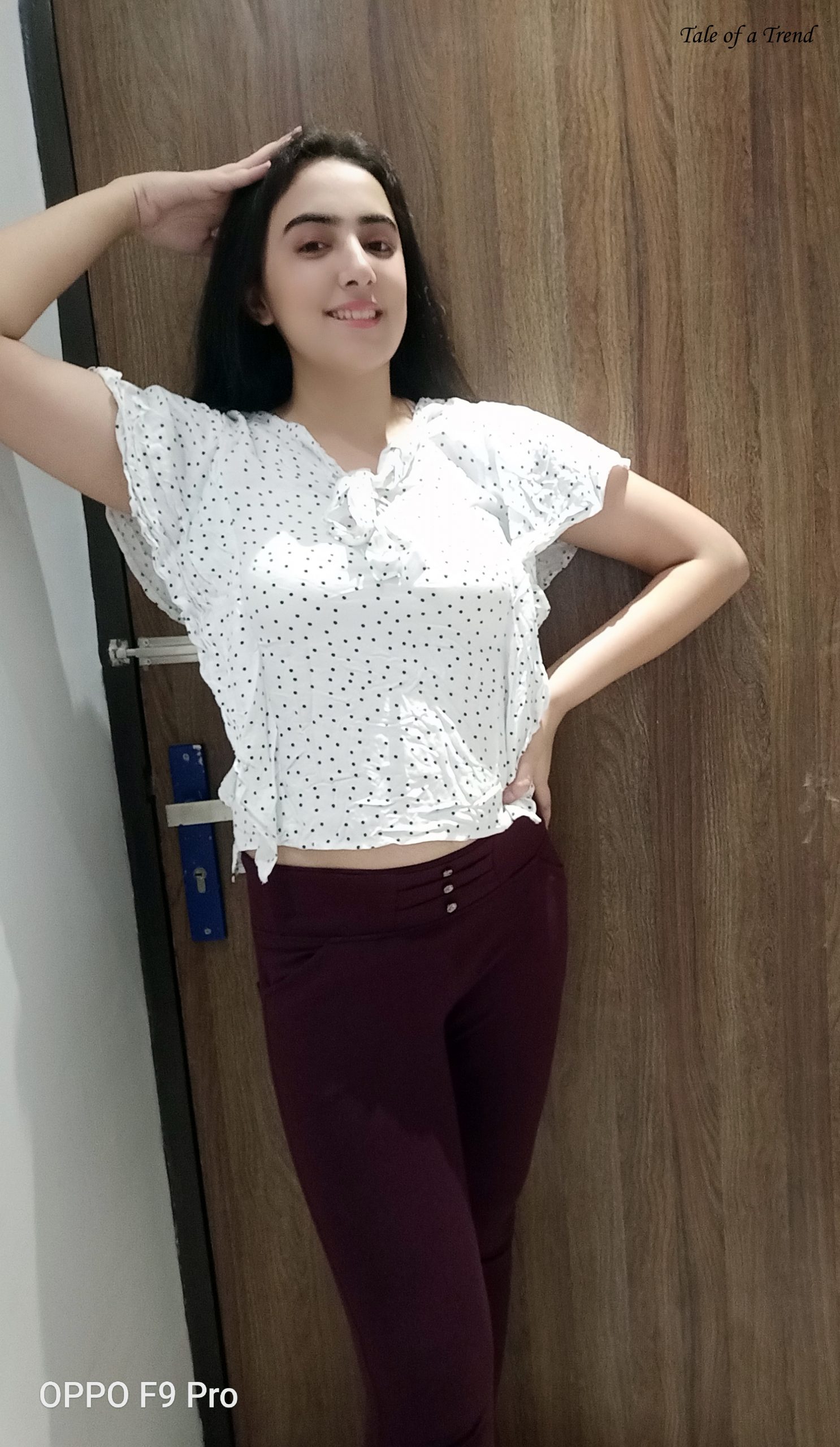 Models- Suhani Kumar and Vanshika Tomar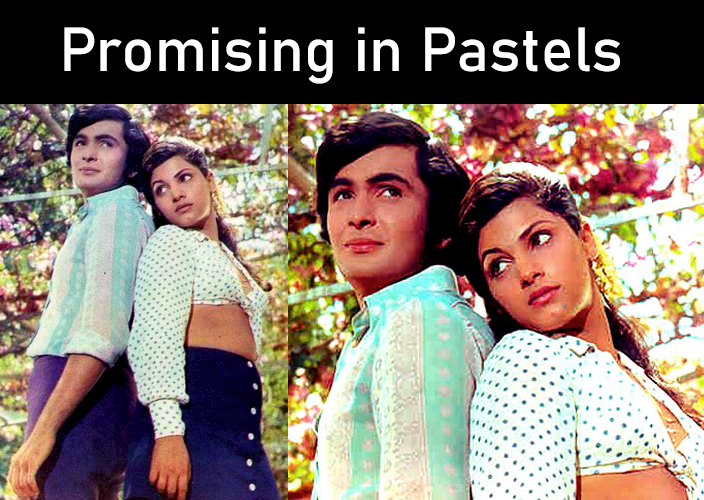 9. Promising in Pastels– Do you think dynamic Kapoor is only famous for sweaters and shimmers? Then let's take you back to the film Bobby and present you the pastel striped polyester button-up inspired look.
Our model just replaced it with a off shoulder top giving the same promising look! Oh  let's not forget the Dimple Kapadia's inspired knotted short blouse look paired up with high waist skirt.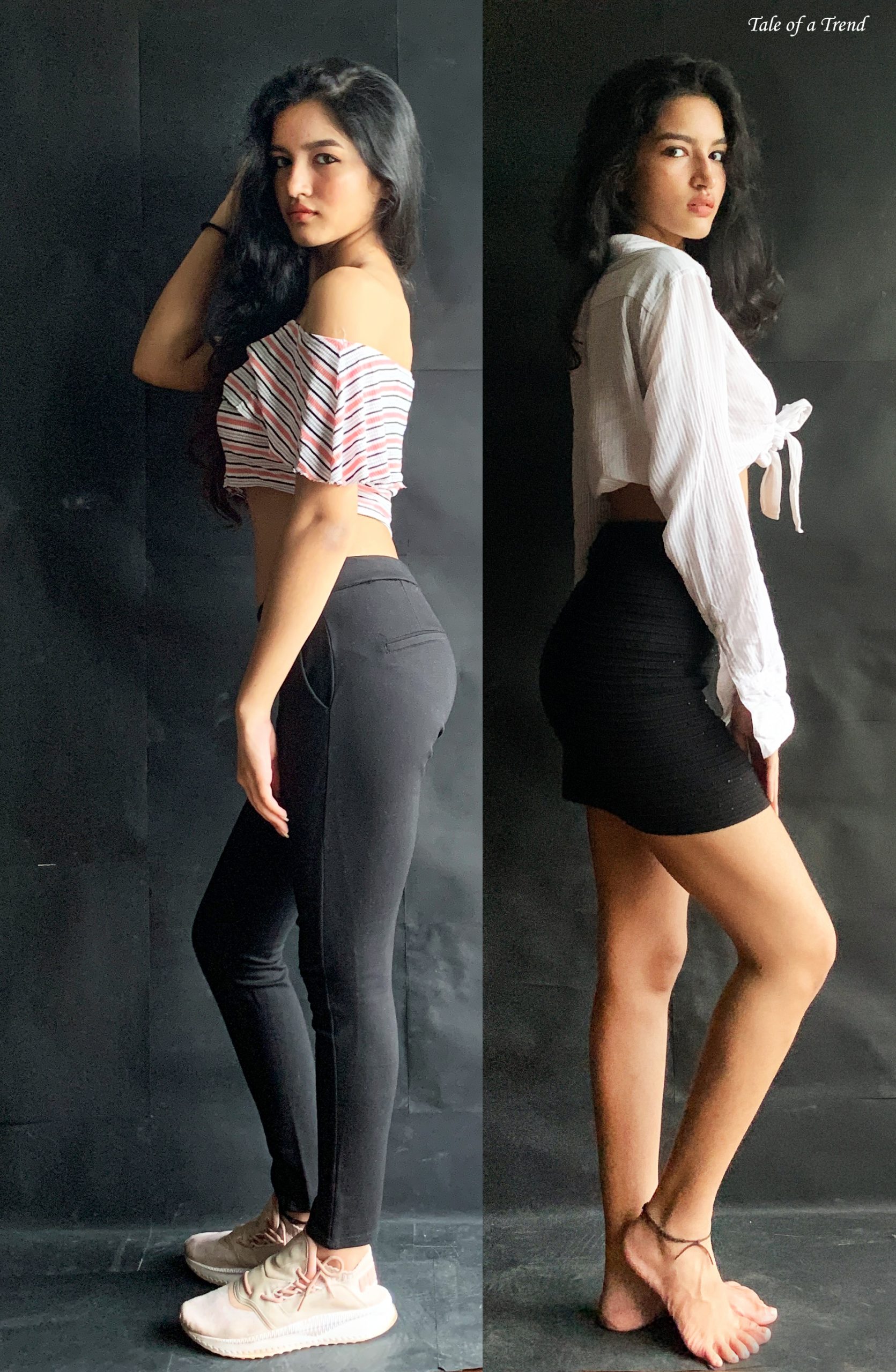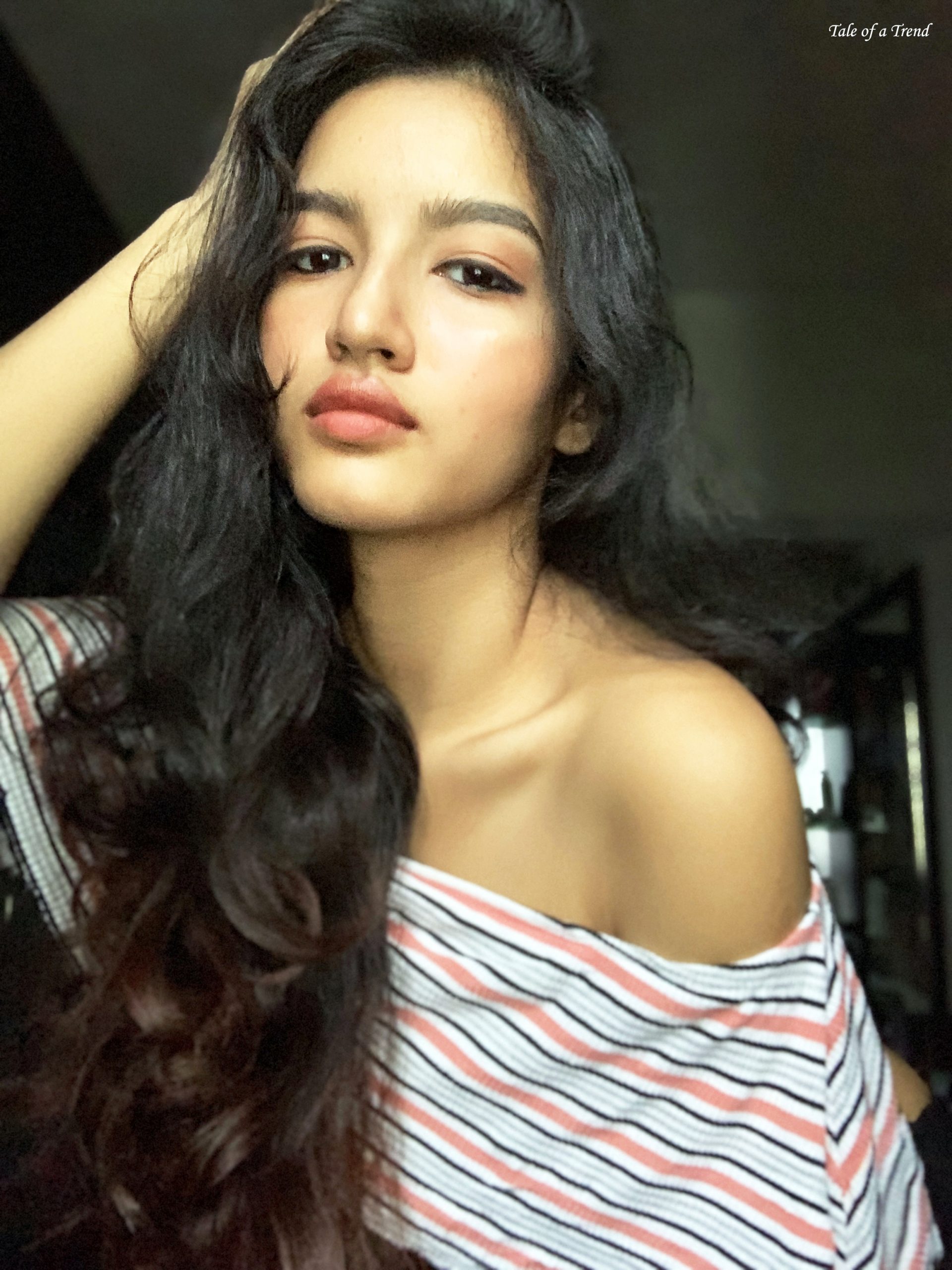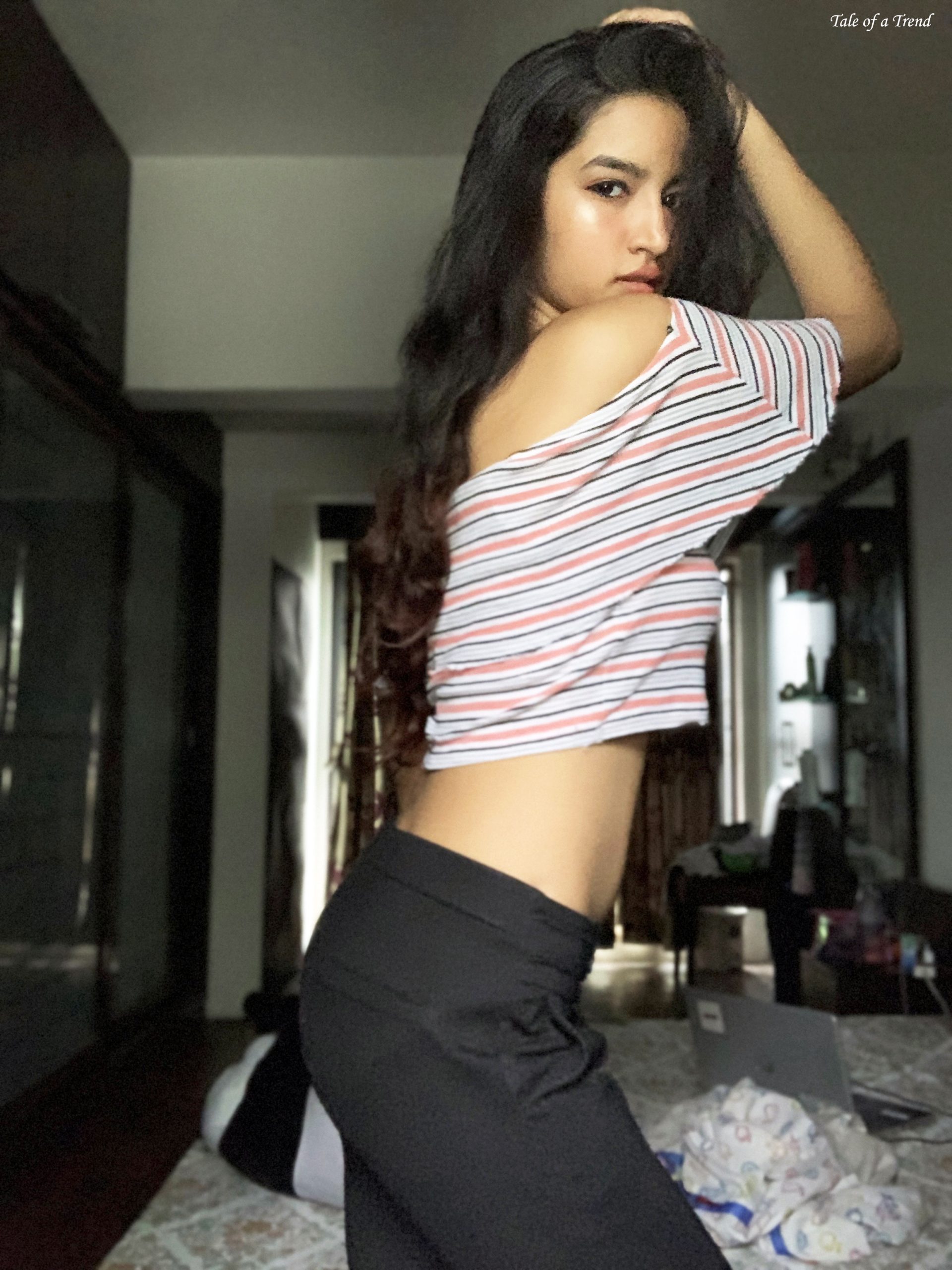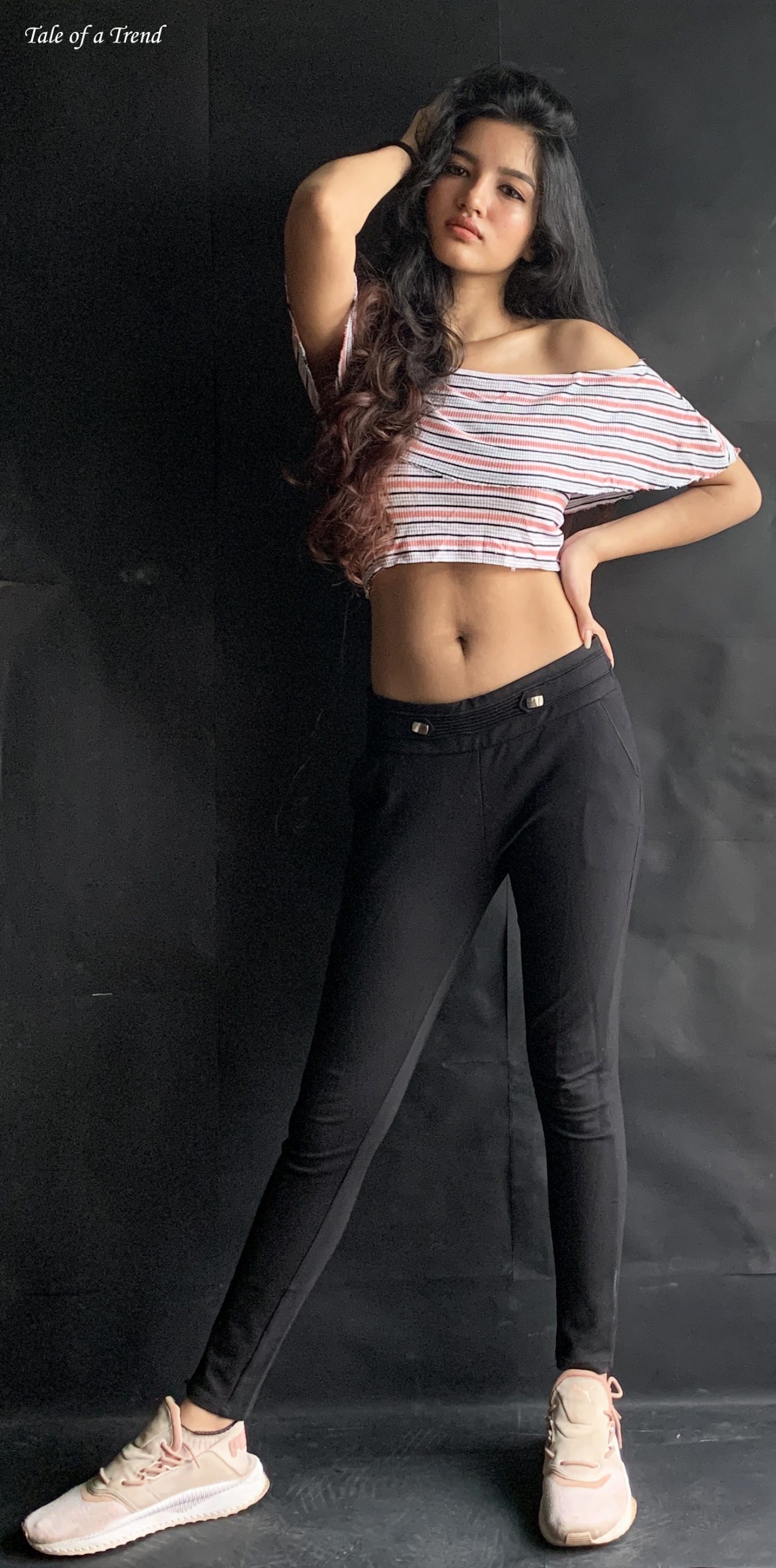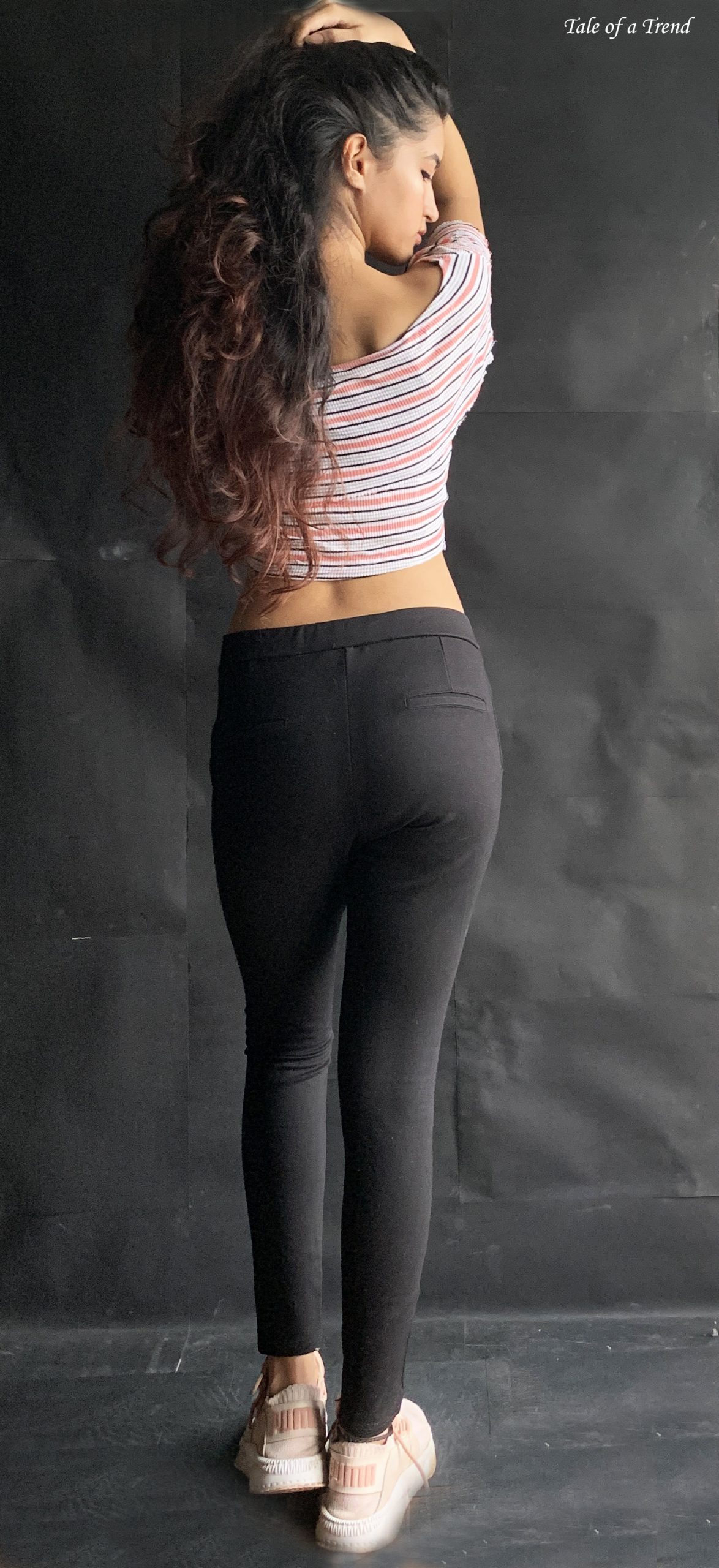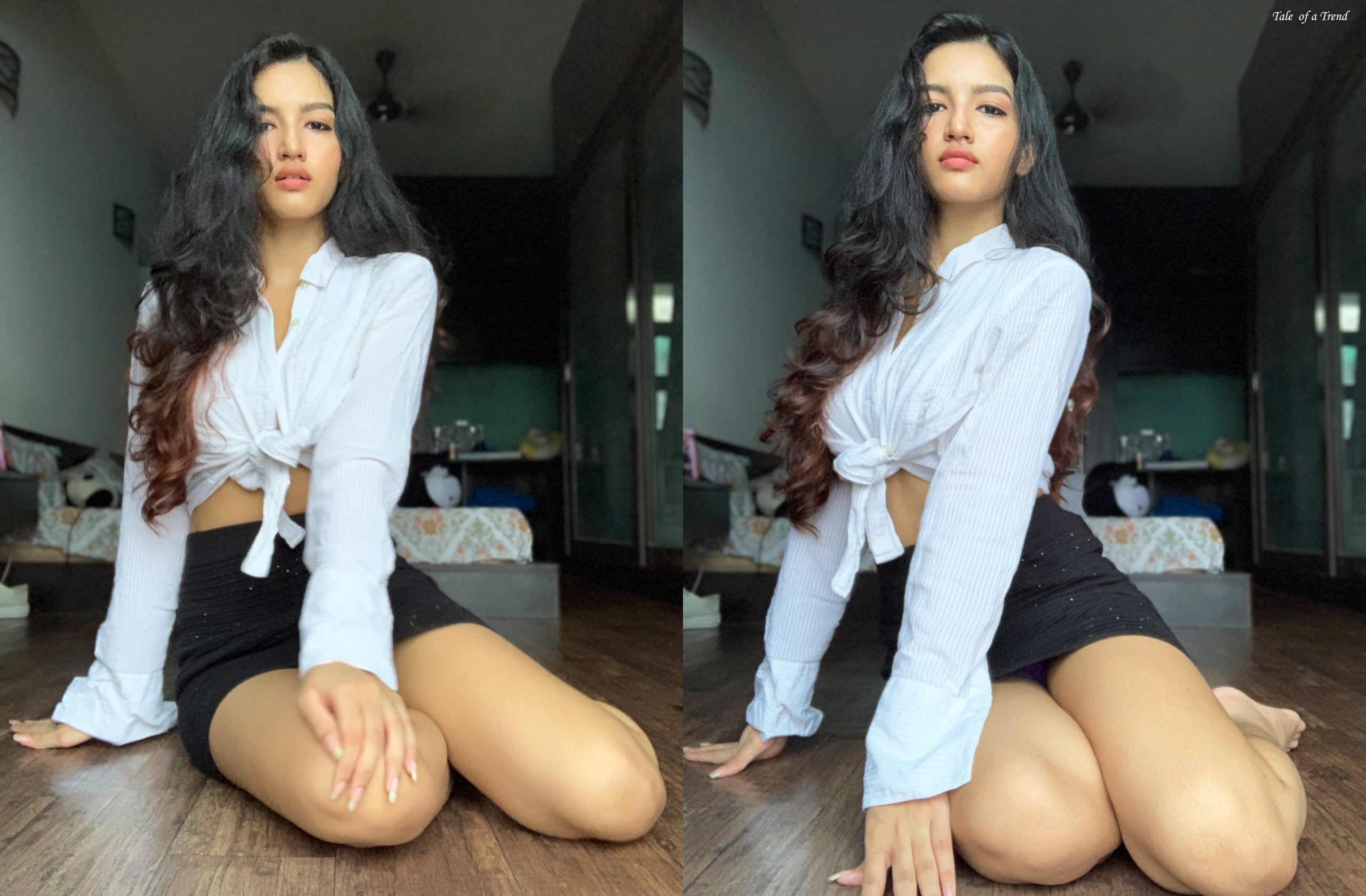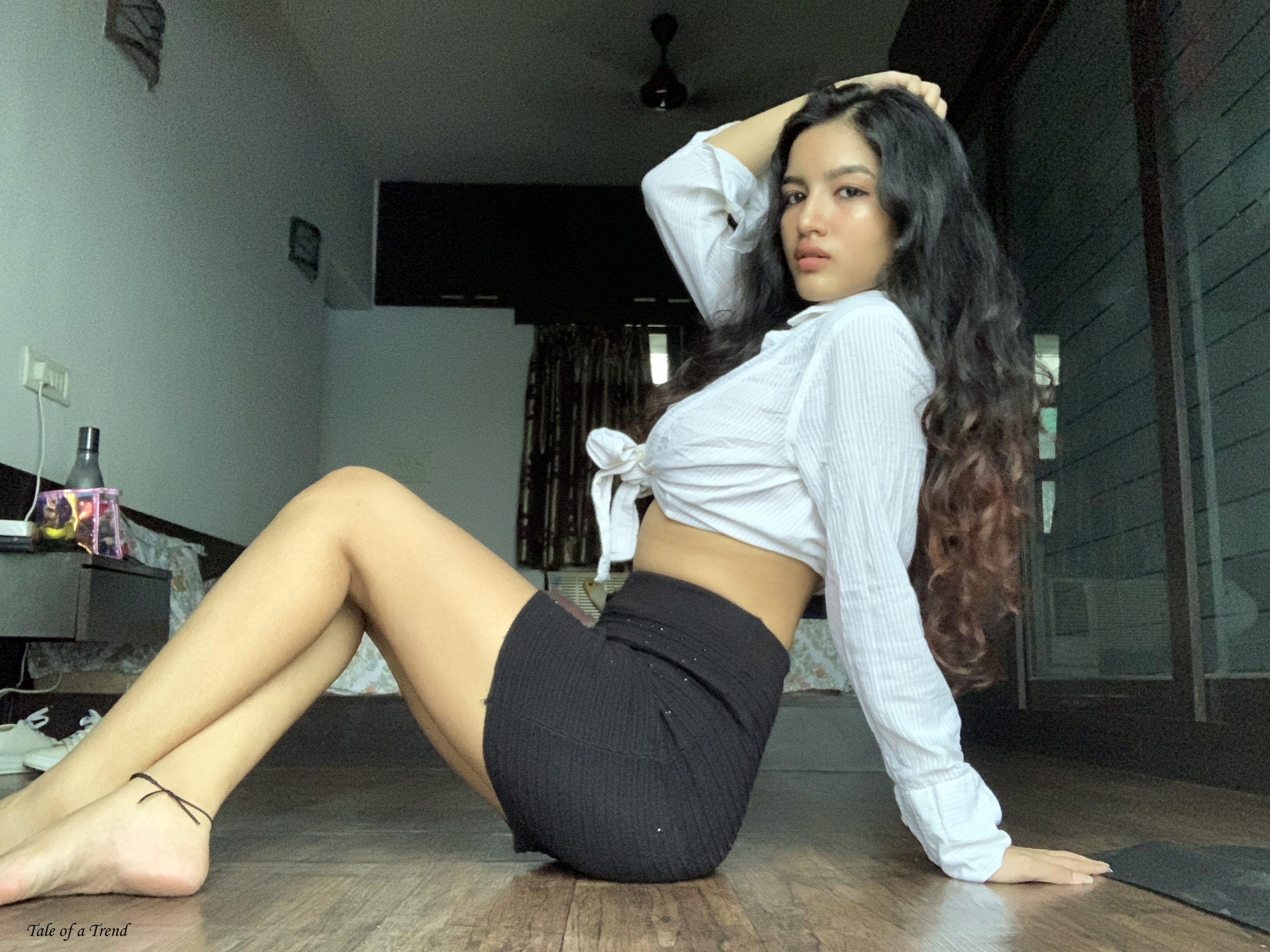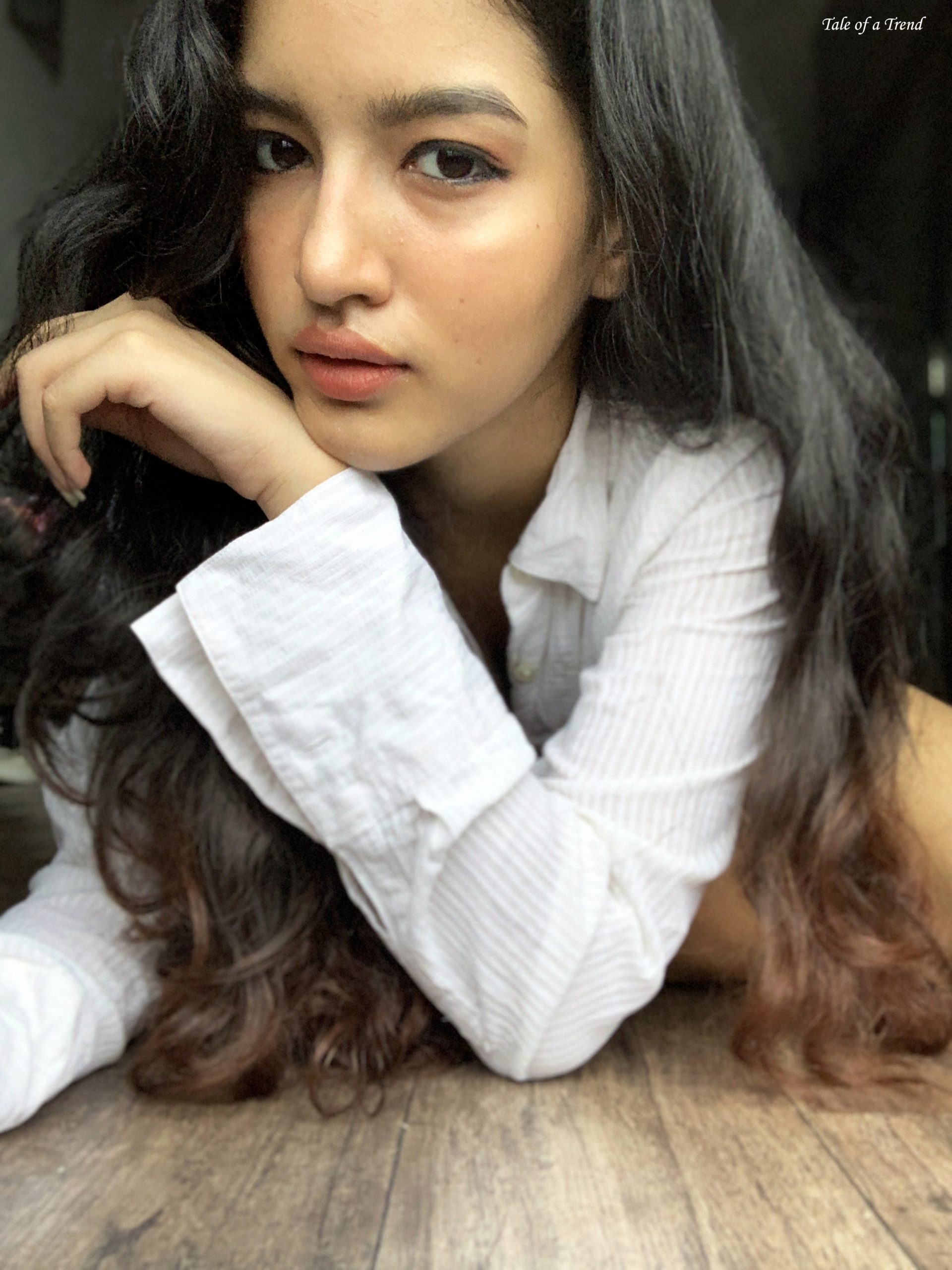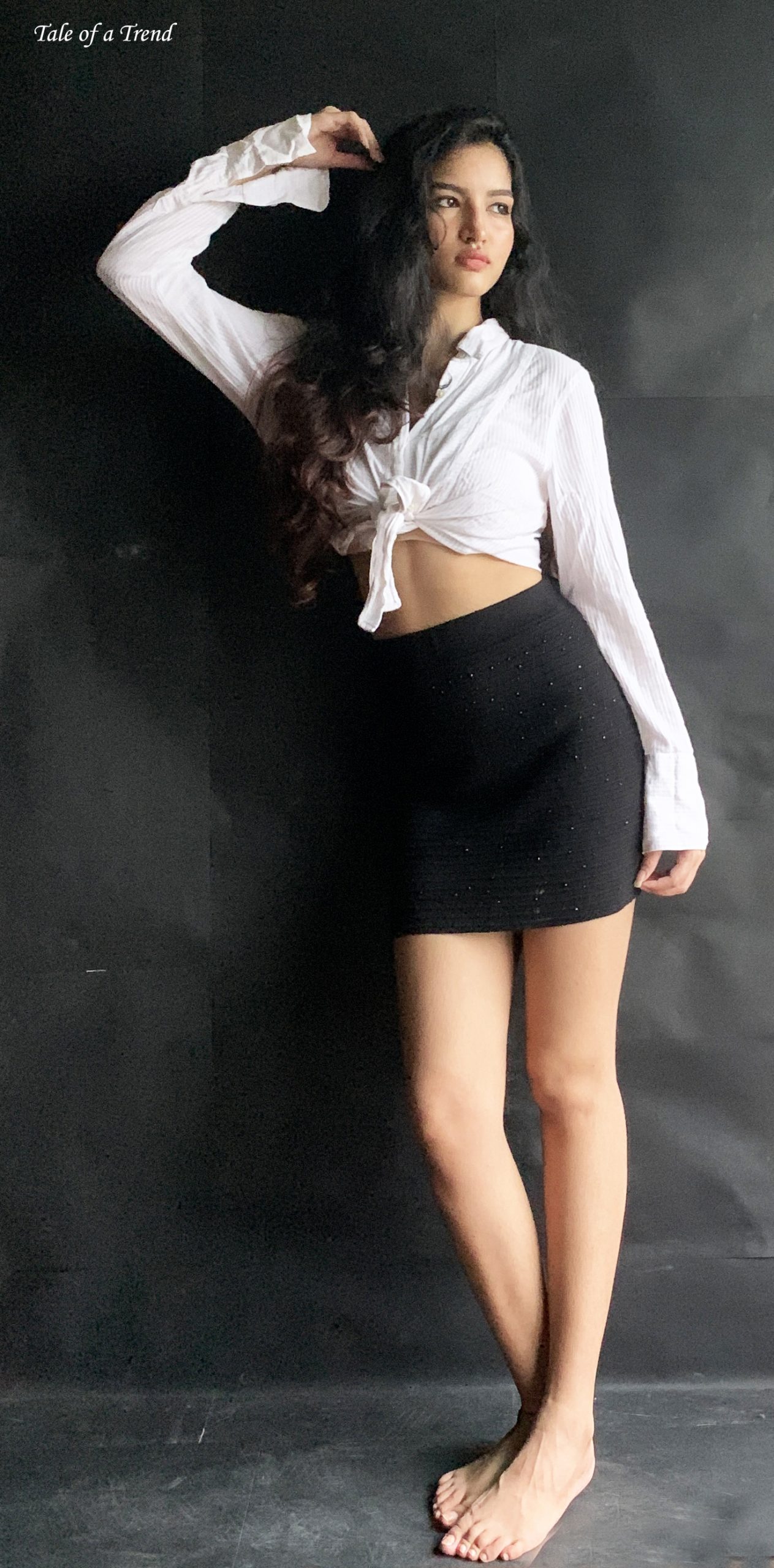 Model- Yashika Jatav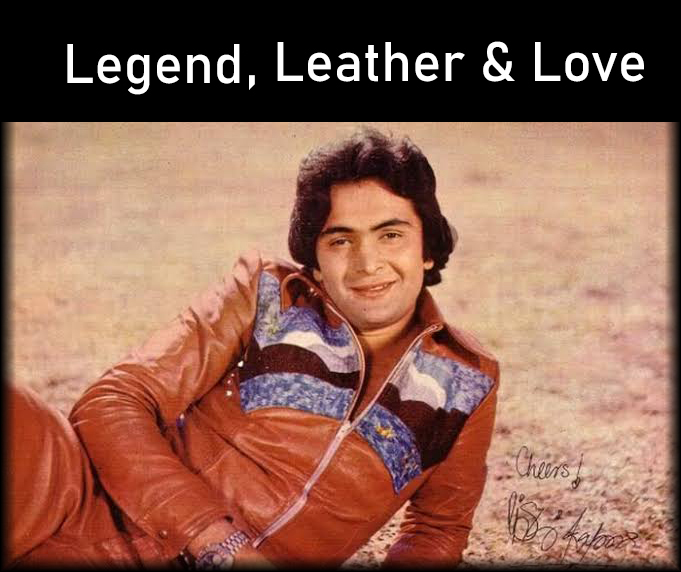 10. Legend, Leather & Love– Leather jackets were a sensational back then, and remain a favourite choice even today for their cool look in warm weather. And Rishi Kapoor just showed us how to take street fashion right up to the big screen and spark up those plain staples!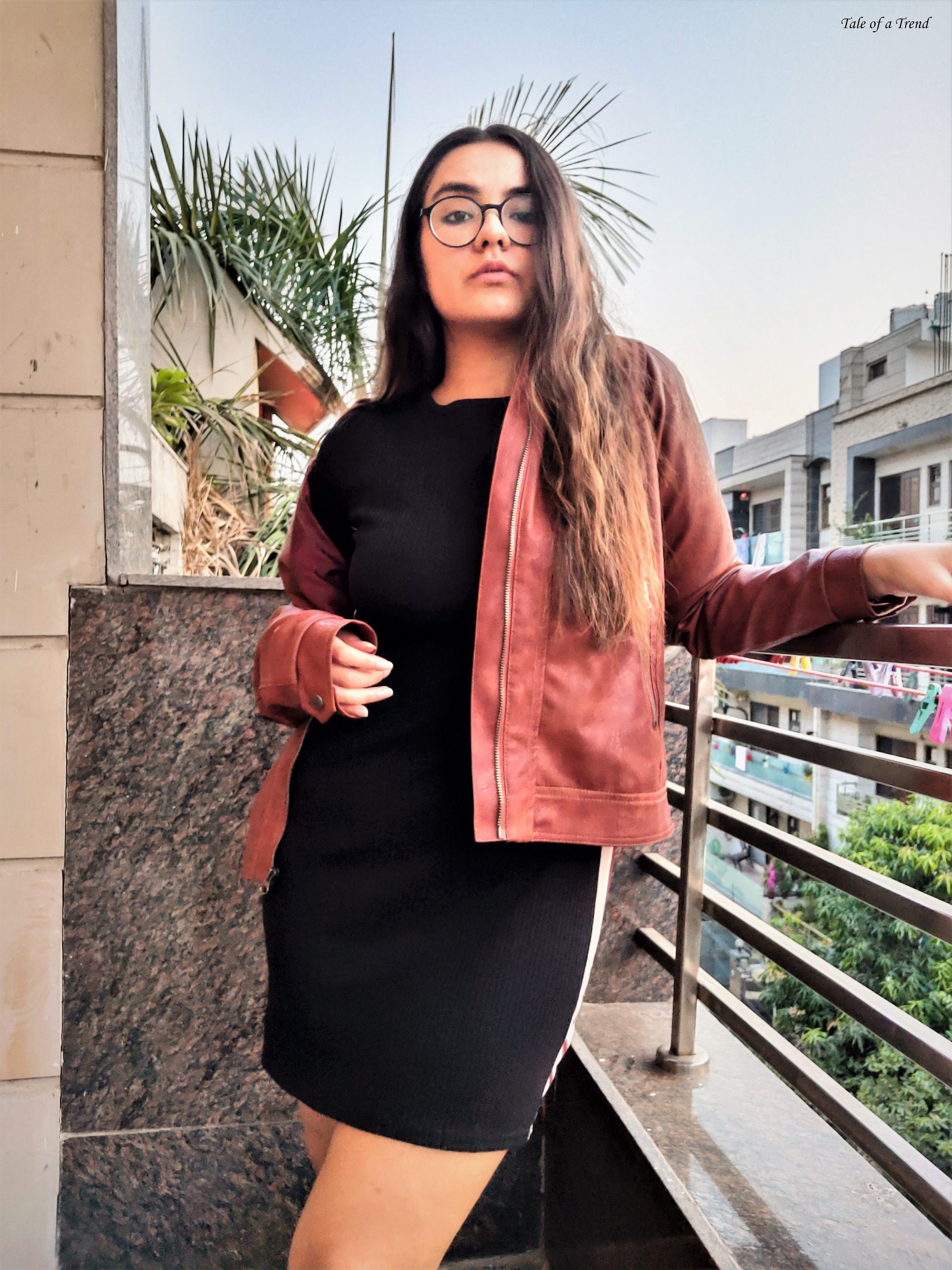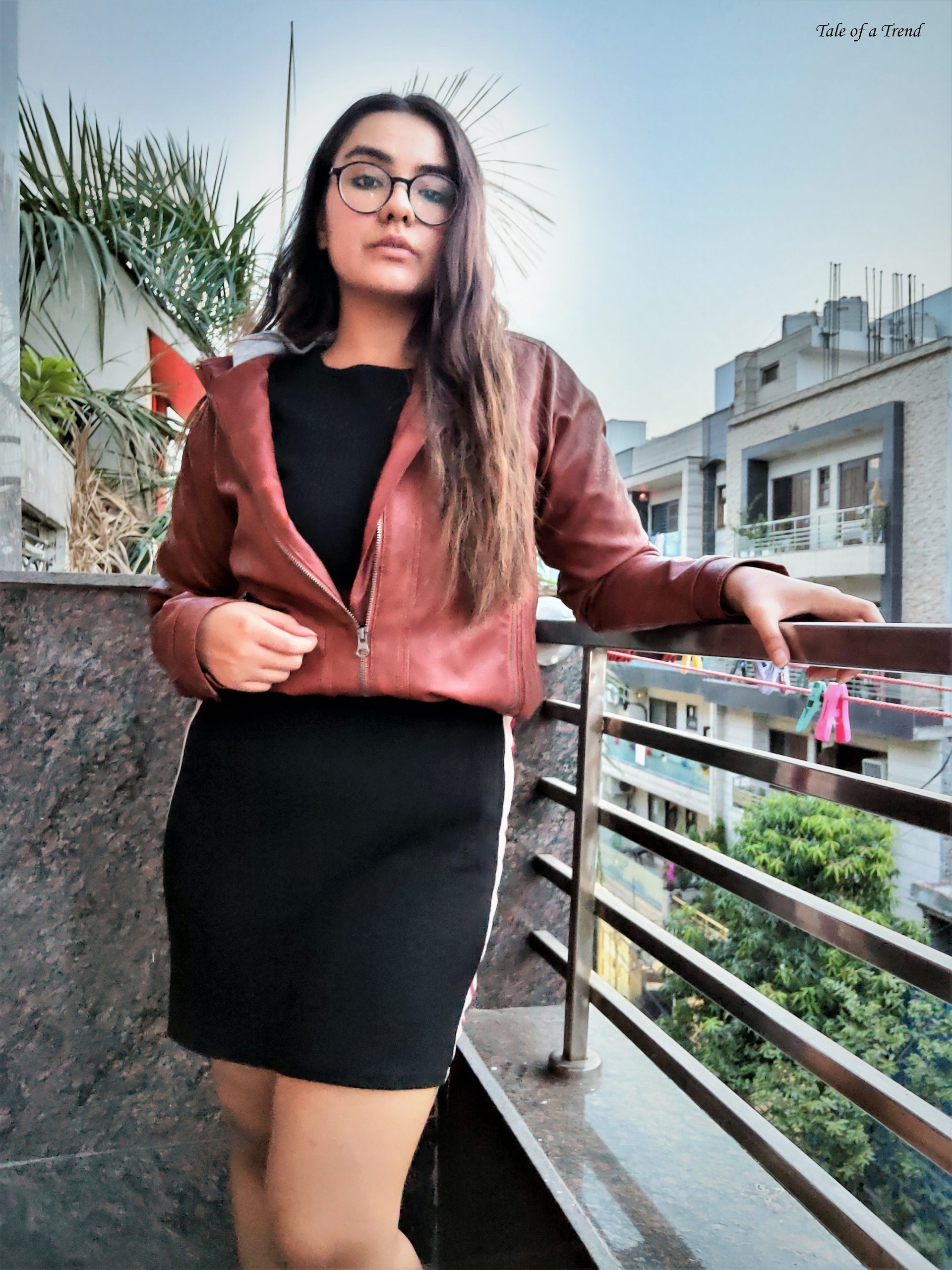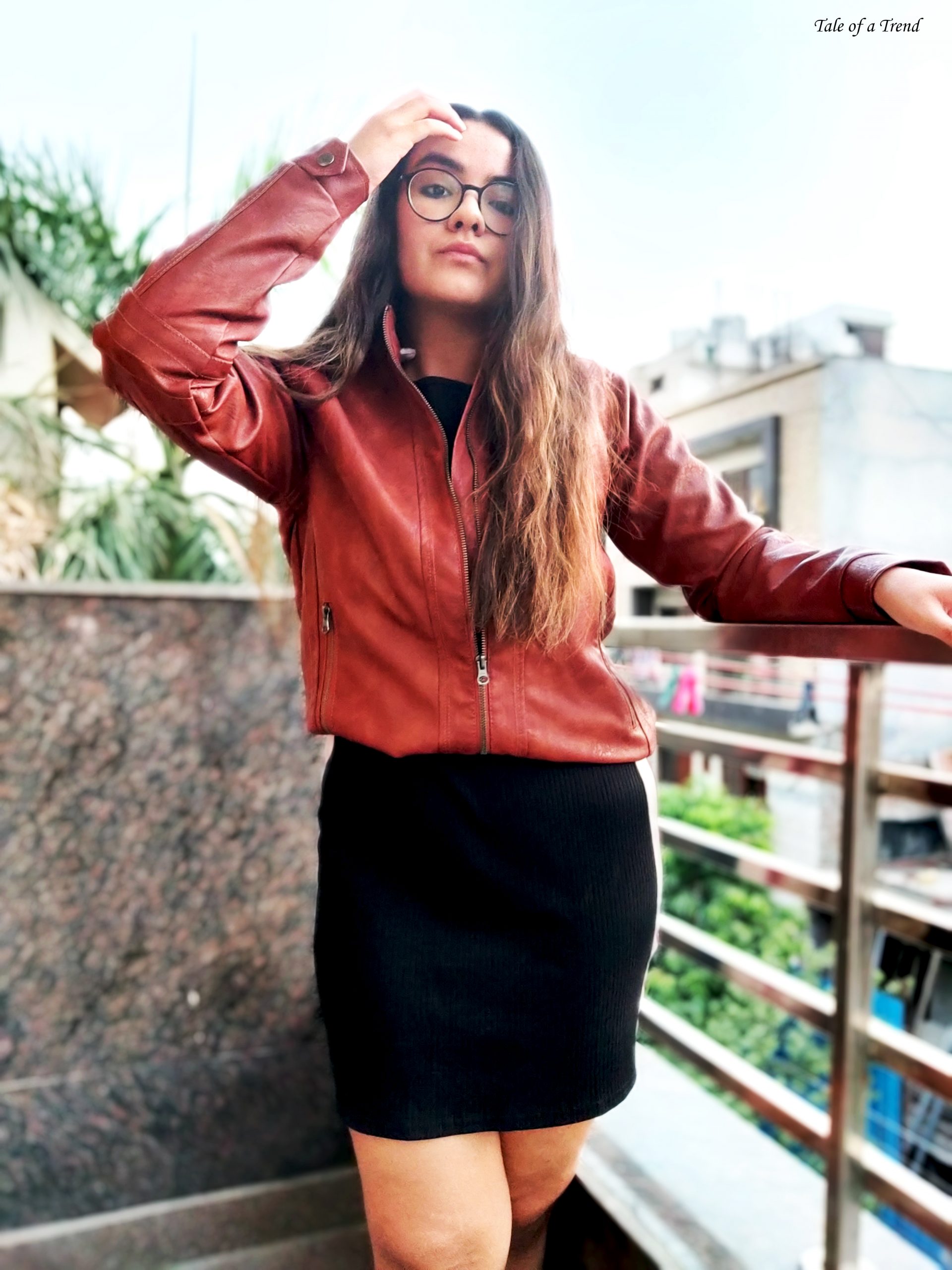 Model- Kritida Gambhir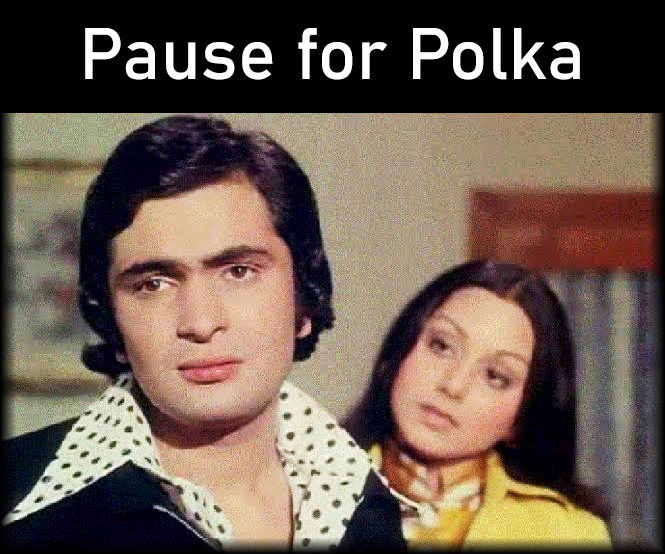 11. Pause for Polka– Kapoor's Polka dots fashion feels distinctly reflective of the past, but has been reappearing in modern ways. He made it loud and clear in his movie 'Khel Khel Mein', that he wasn't just playing with polkas. He truly made polka dots relevant for men of that era. So just like our model, adorn this look either in understated monochromatic jumpsuit or style it with your own artistic blend!
Model- Sana Siddiqui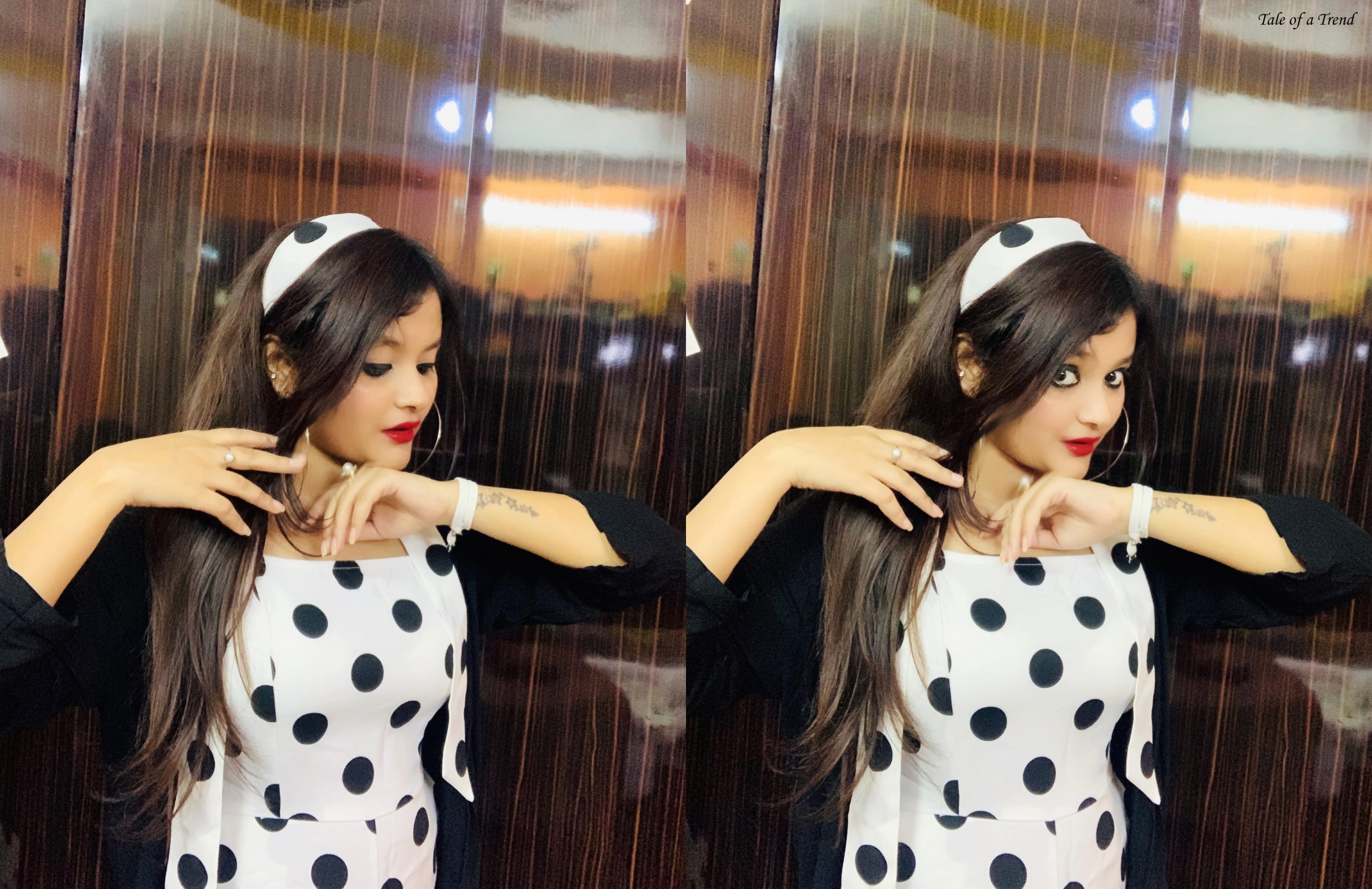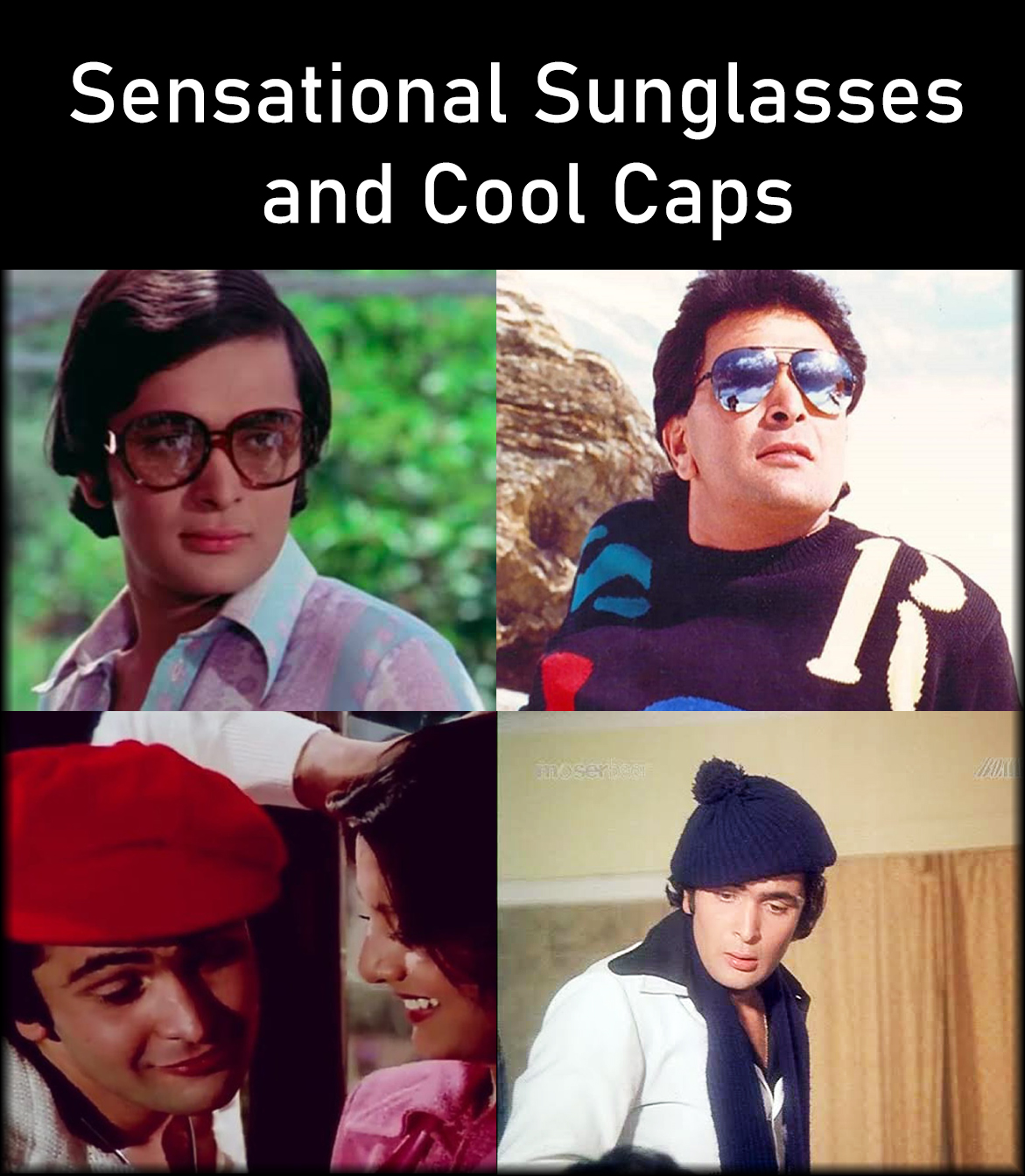 12. Sensational Sunglasses and Cool Caps – Love to pair up oversize glasses with your classic go to look? All the credit goes to one and only Rishi Kapoor who made it  famous in the 70's and now it might just make your simple everyday look so fashionable.
Another memorable mark, not to be forgotten over time is the eye catchy cap! It has the power to boost an average outfit to  chic and trendy, all thanks to the retro star.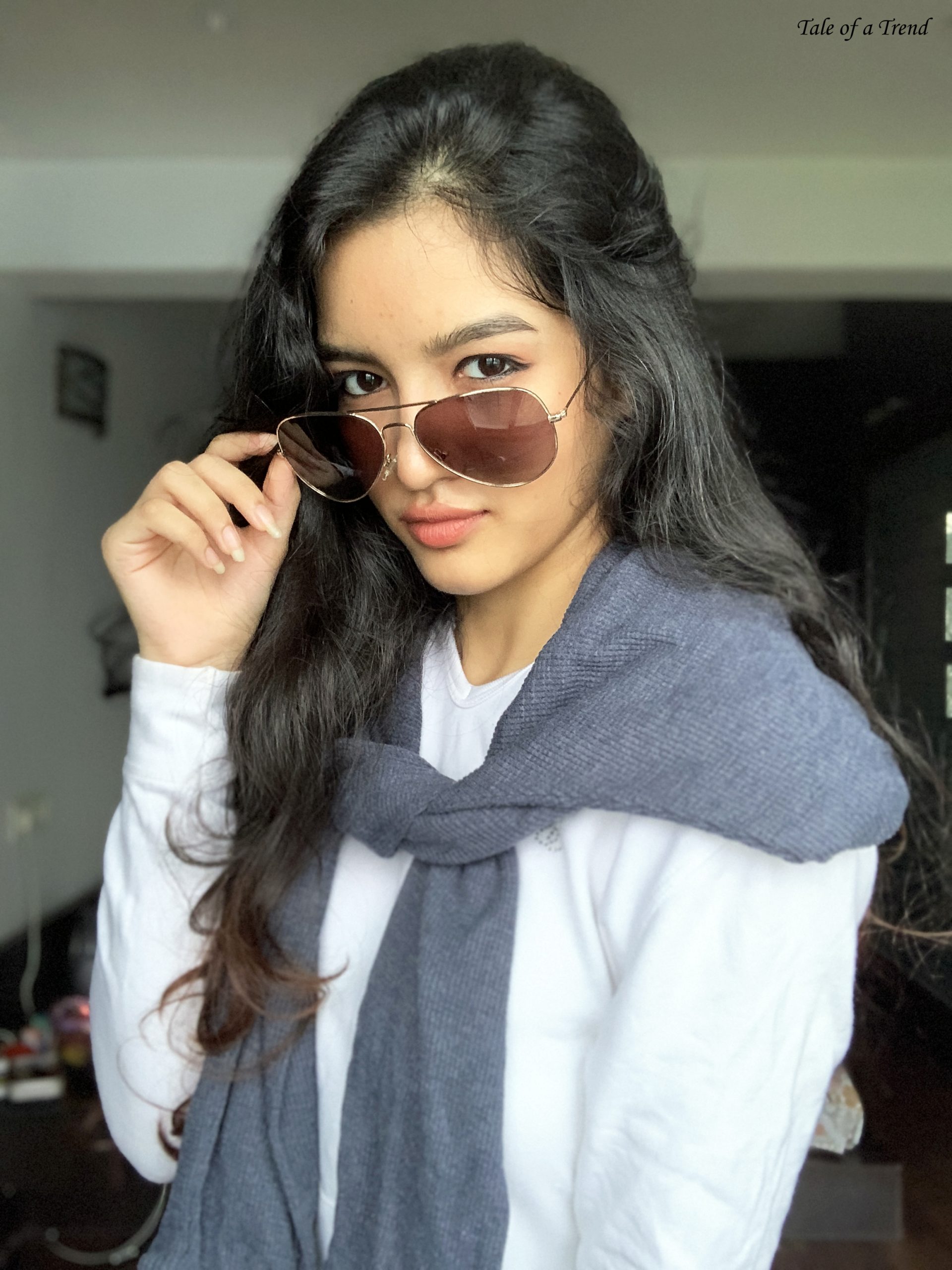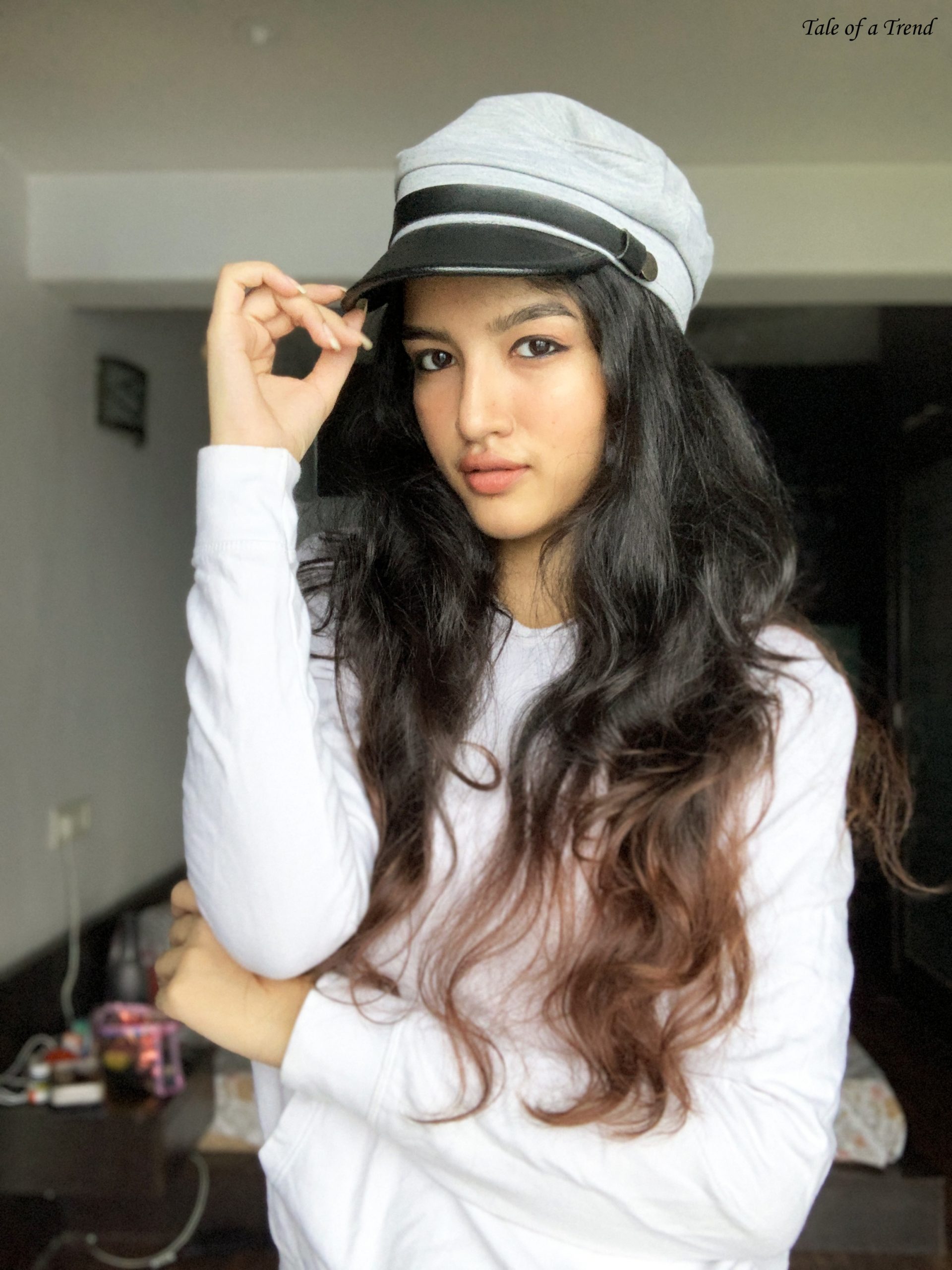 Model- Yashika Jatav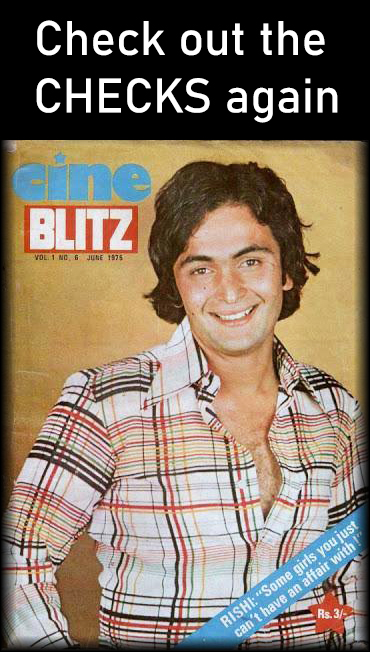 13. Check out the Checks again– Checks have always been irreplaceable and memorable part of our lives…just like our dashing actor Rishi Kapoor who was always keen on reinventing himself and always made even the simplest of the styles look so good! The way he was fond of checks, so are our models. So, here's the last look of this post with another variety of checks.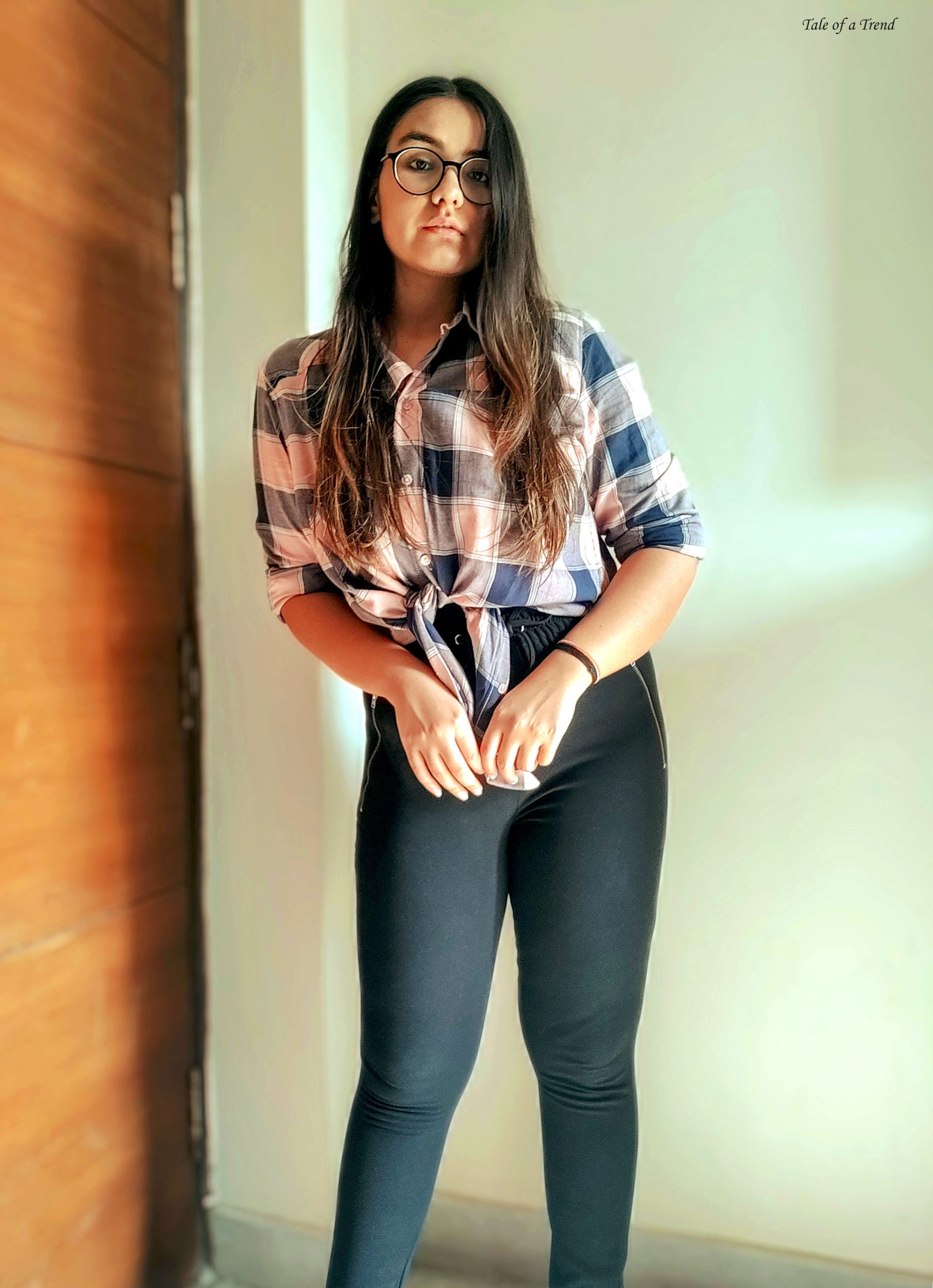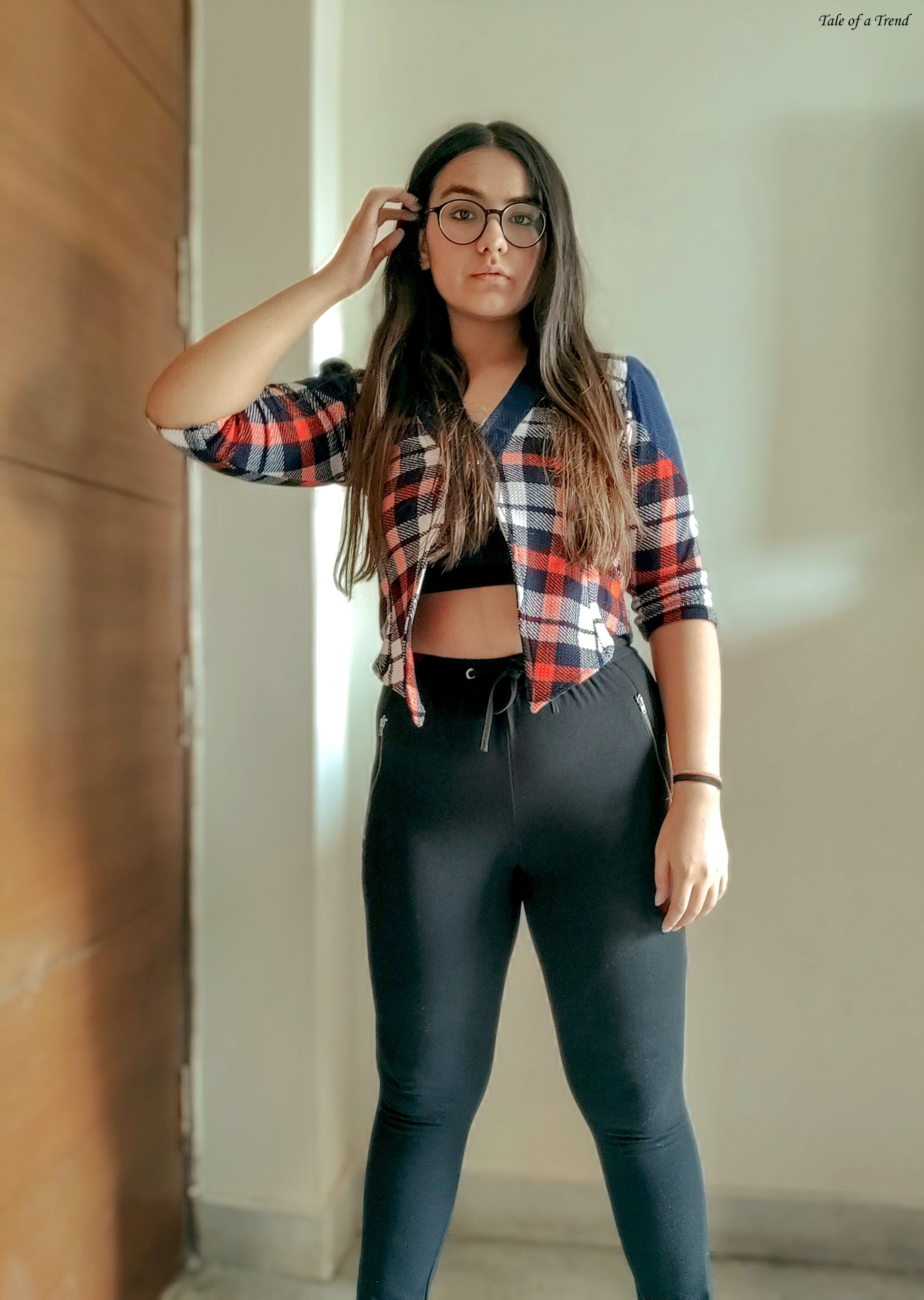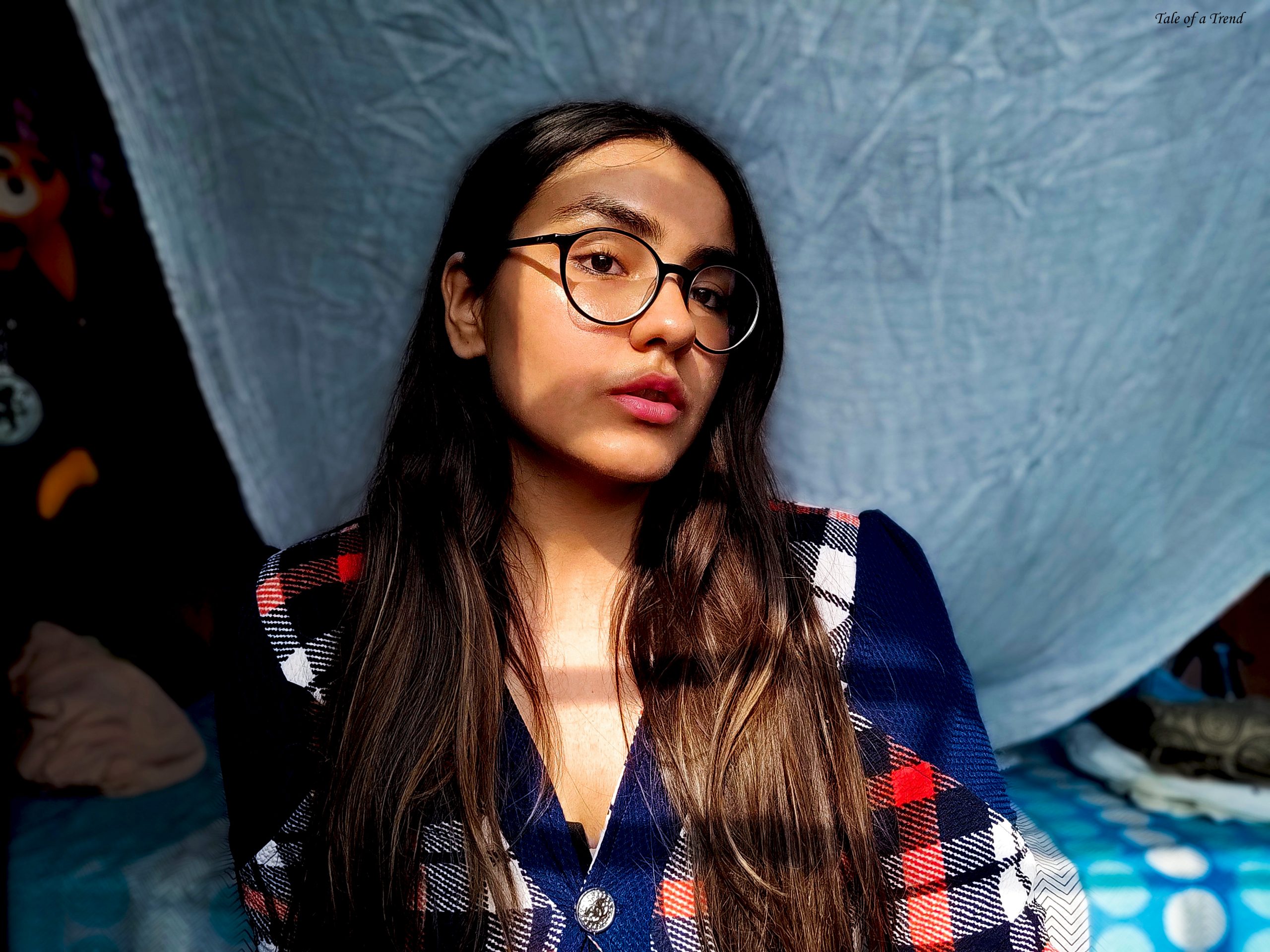 Model- Kritida Gambhir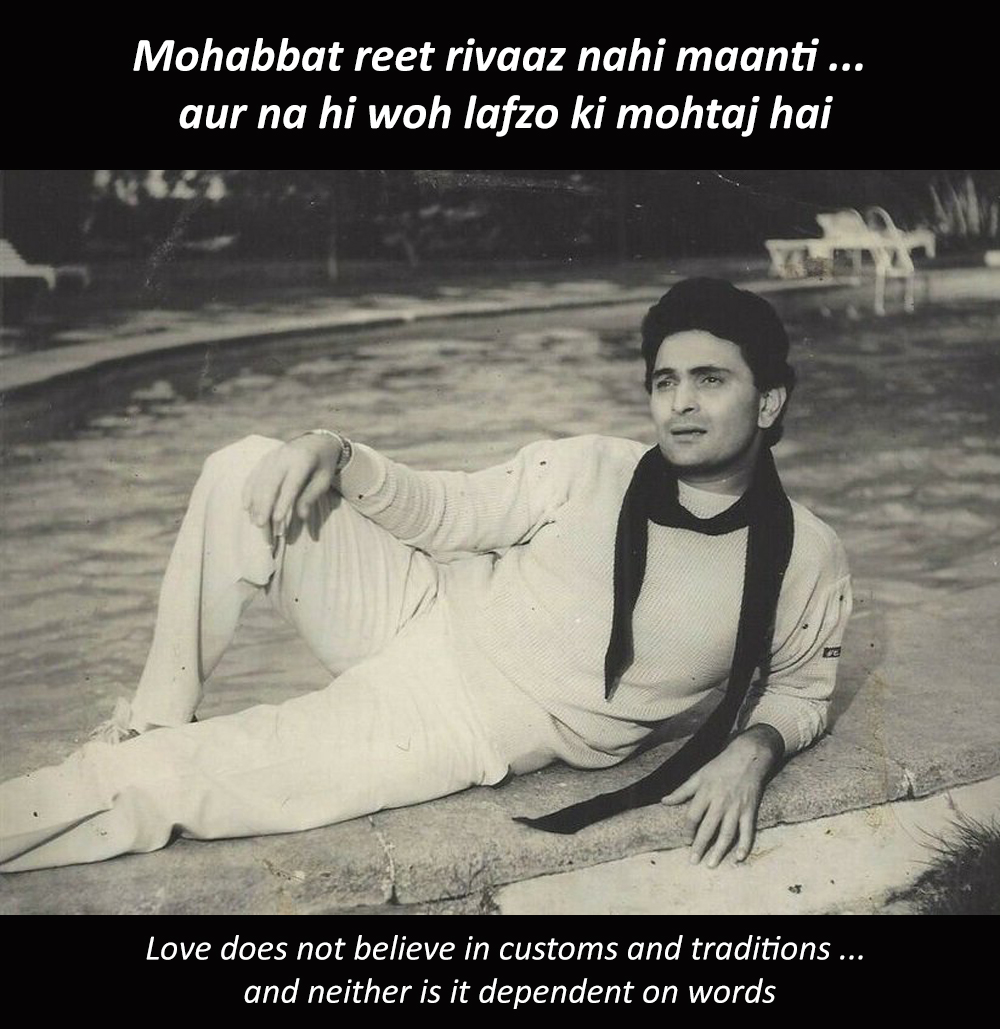 We will miss you Rishi Kapoor ji!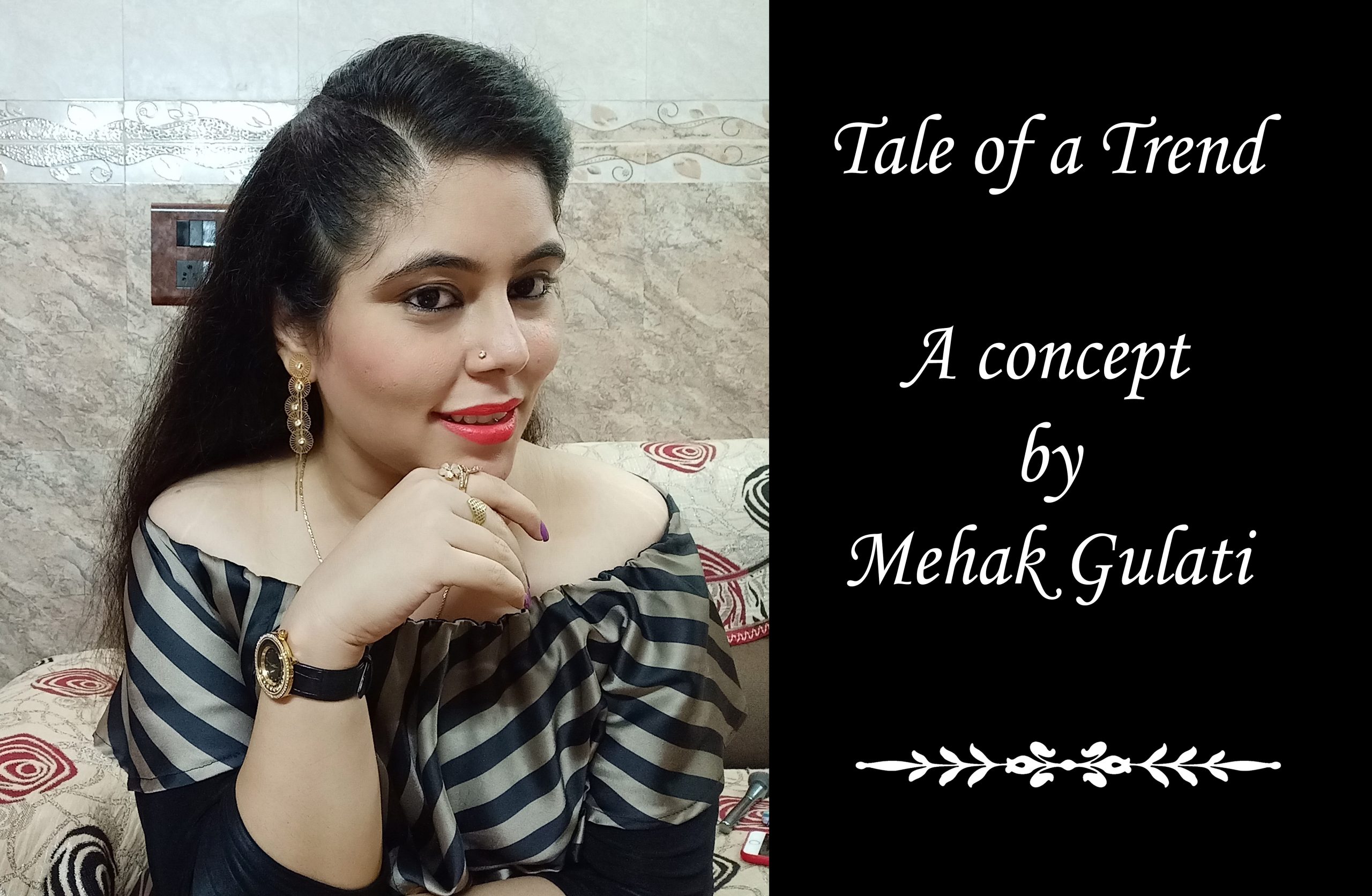 The Trendy Team
Concept and Styling: Mehak Gulati
Co-stylist and Co-author:  Ishita Dotania
Models:  Yashika Jatav, Suhani Kumar, Vanshika Tomar, Sana Siddiqui, Kritida Gambhir, Sezal Thukral
Photography: Shoot from home