You were my cup of tea, but I drink Champagne now!
Been through a bad breakup?
Welcome  to our 'Breakup Club'
Hey my beautiful readers!
Are you ready for some post breakup glow up? 
Heartbreaks might be inevitable but the suffering is optional! Long gone are the days when girls use to mop around the sad breakups with a sappy song and a bucket of ice cream over a toxic guy.  But now ladies,  it's time to step up and get back in the game by reinventing yourself from inside out and becoming the independent women heading towards the self growth with real sense of style!
Don't forget, heartbreaks are there to make you wiser.
That's why we are here with another blog to kick start your journey with the perfect outfits to turn those heads in the crowd once again.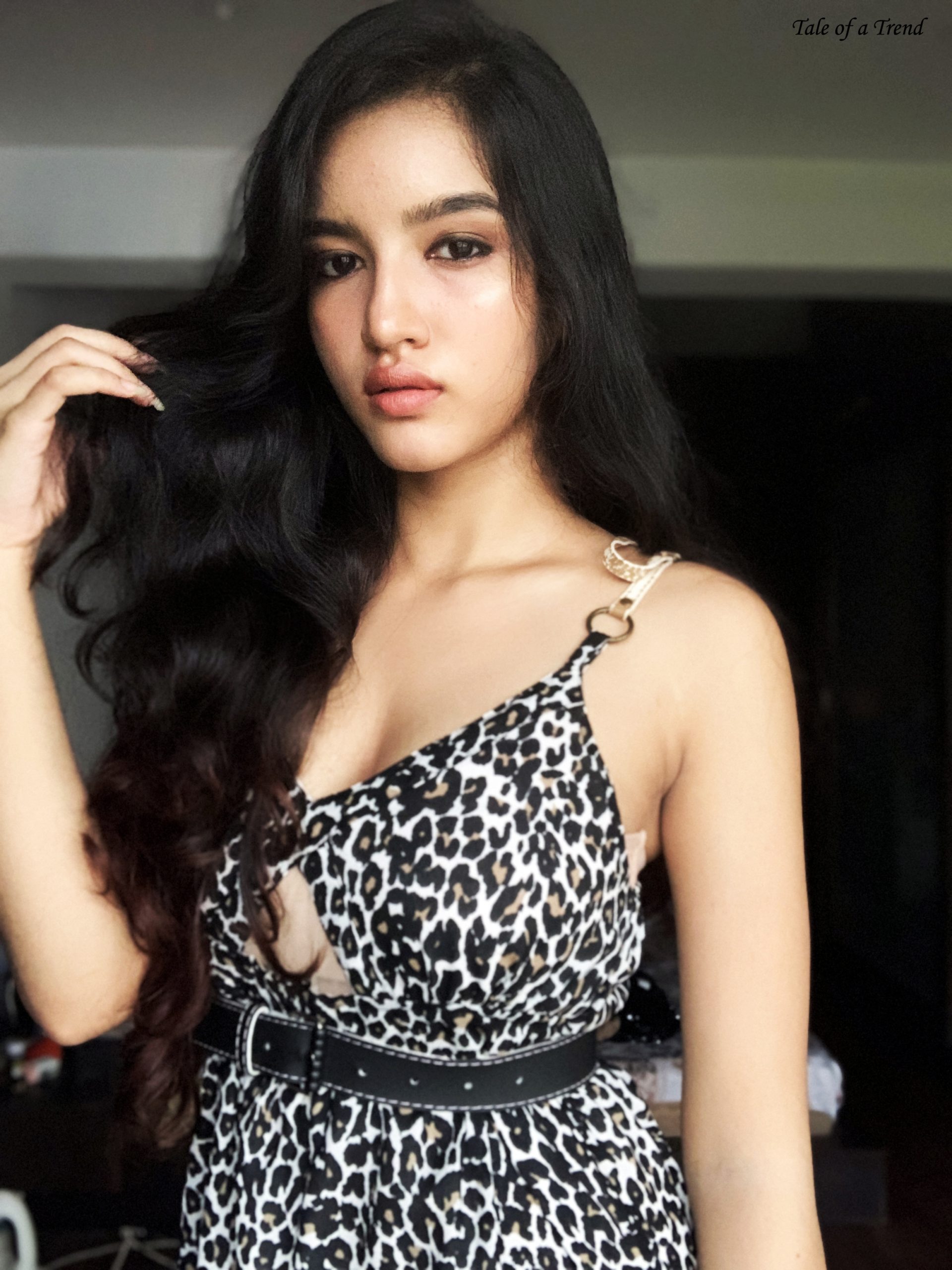 1. 'Break Your Heart'– Heard you are a player, nice to meet you, I'm the coach! Not all boys are heart-breakers, girls can play this game too. No one has been able to escape the charms of a woman when she comes to play and a sexy animal print romper paired up with the 'black belt' are here to give you sumptuous and naughty look to remind you of the goddess that you are!
Model- Yashika Jatav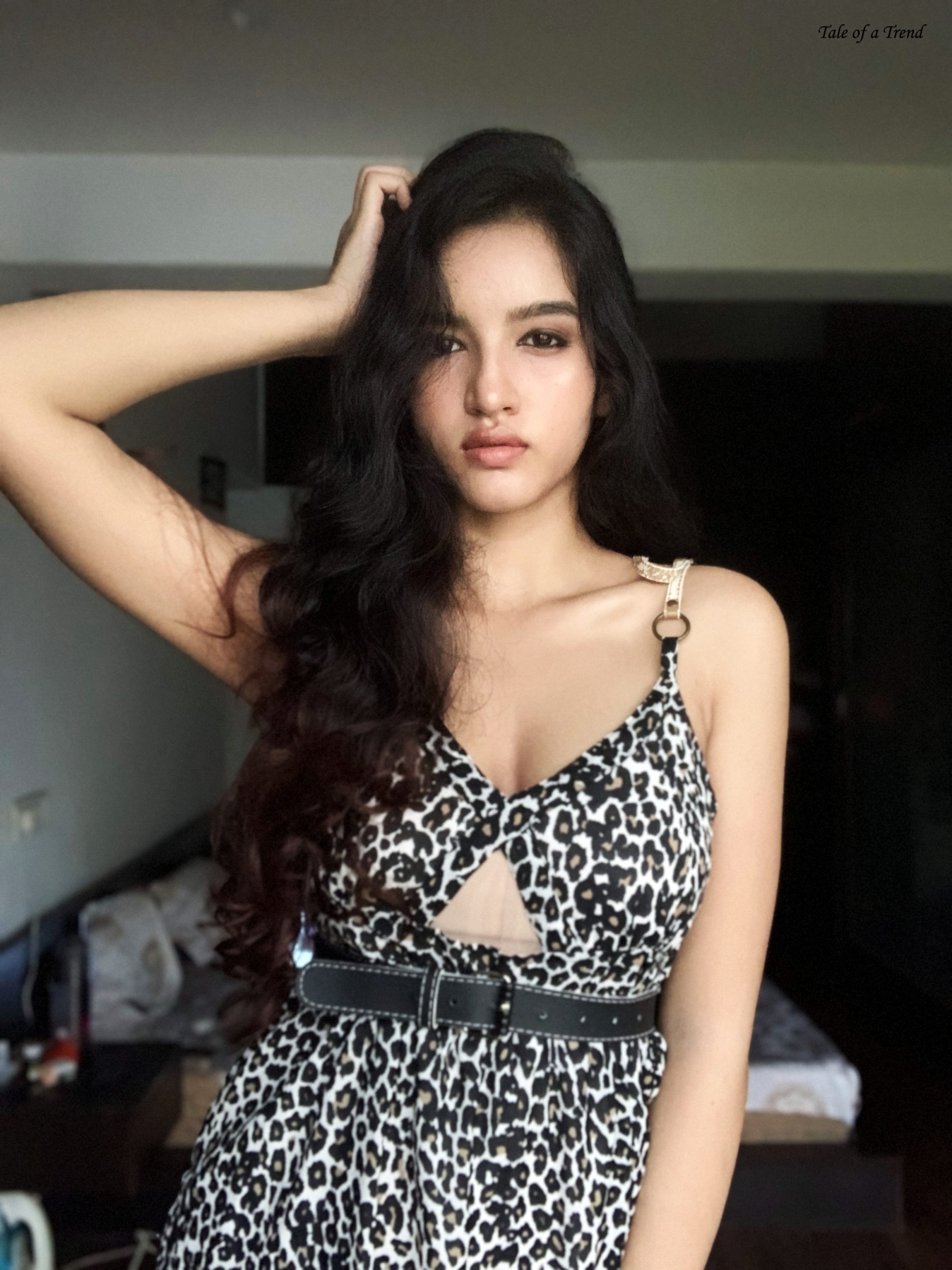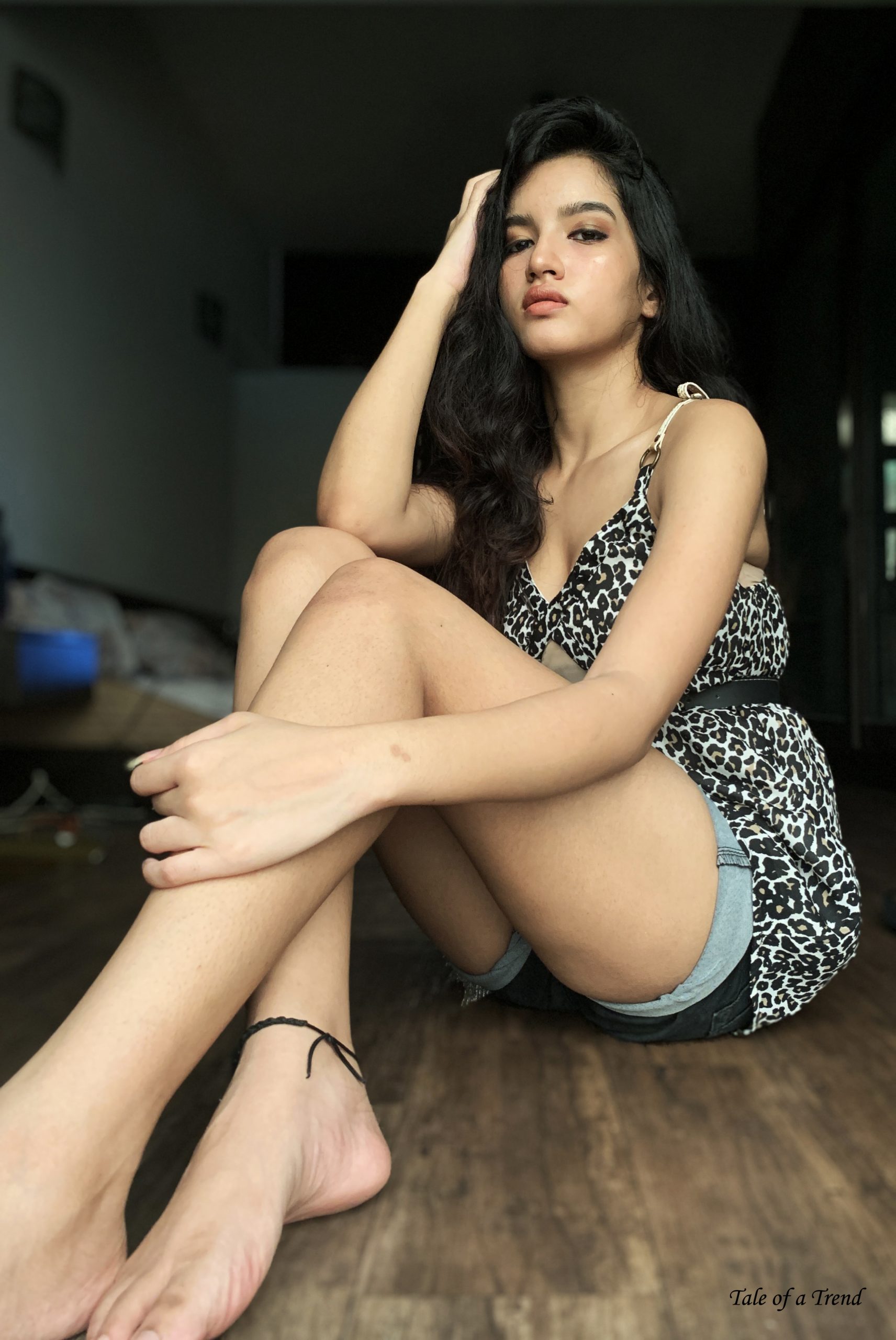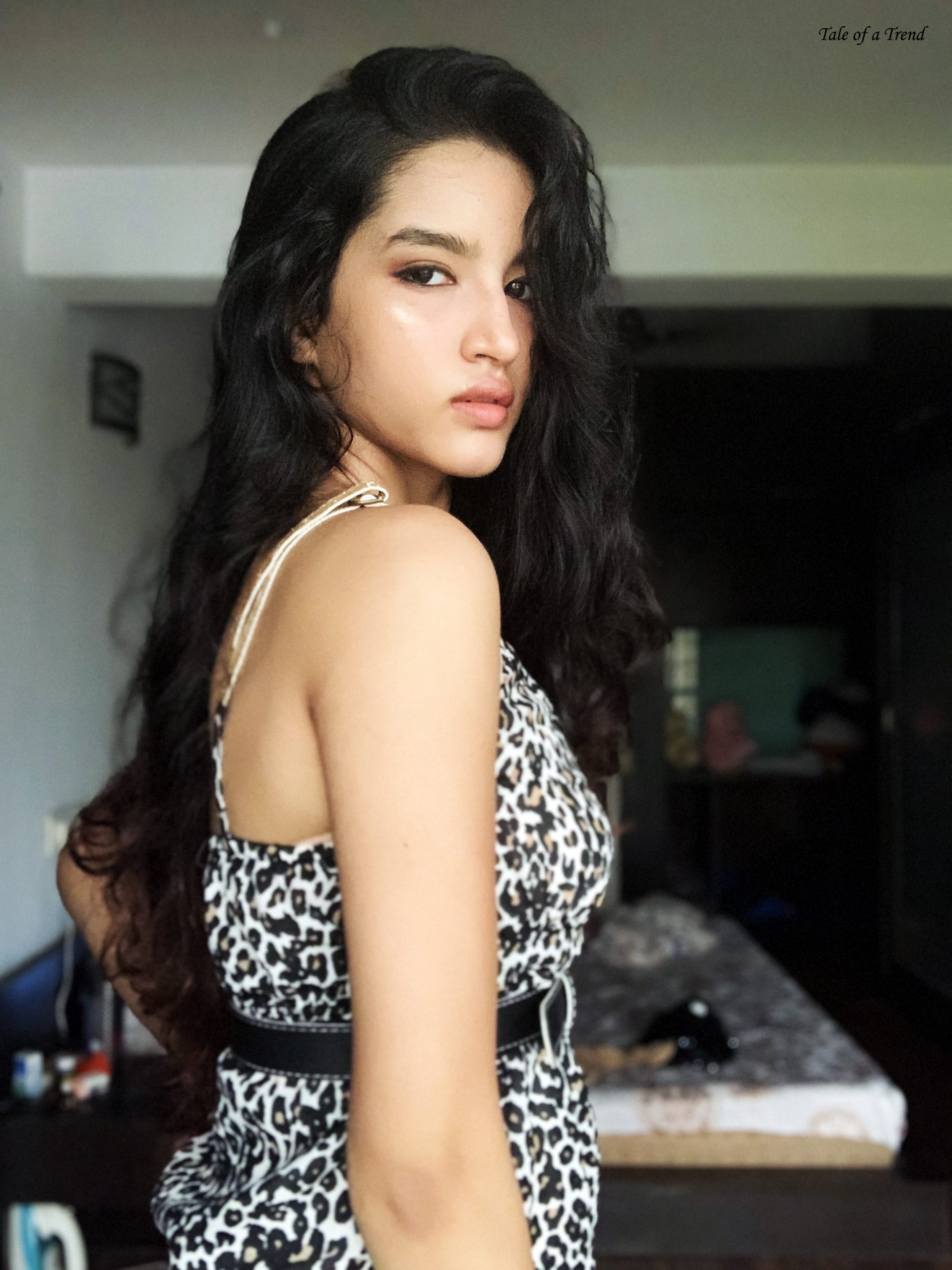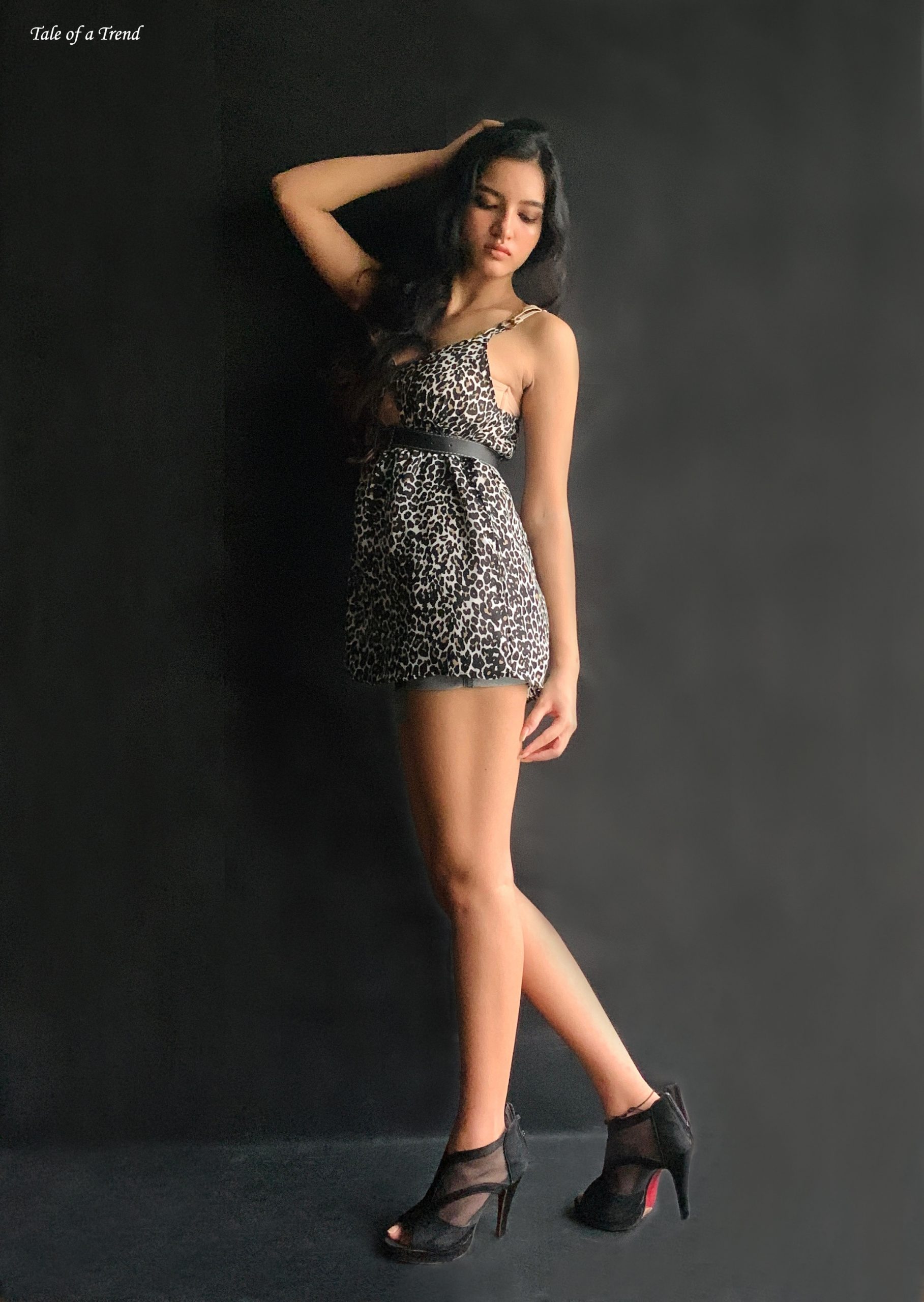 2. 'G-O-O-D In Goodbye'– Looking for the 'Good' In Goodbyes? But what if I tell you to just look in the mirror and find the B-E-T-T-E-R instead by pulling on the distressed jeggings and off shoulder crop top , just  the basic definition of bold, sassy & chic! Don't forget to accessories with some power hoops to add to your strength!
Model- Sezal Thukral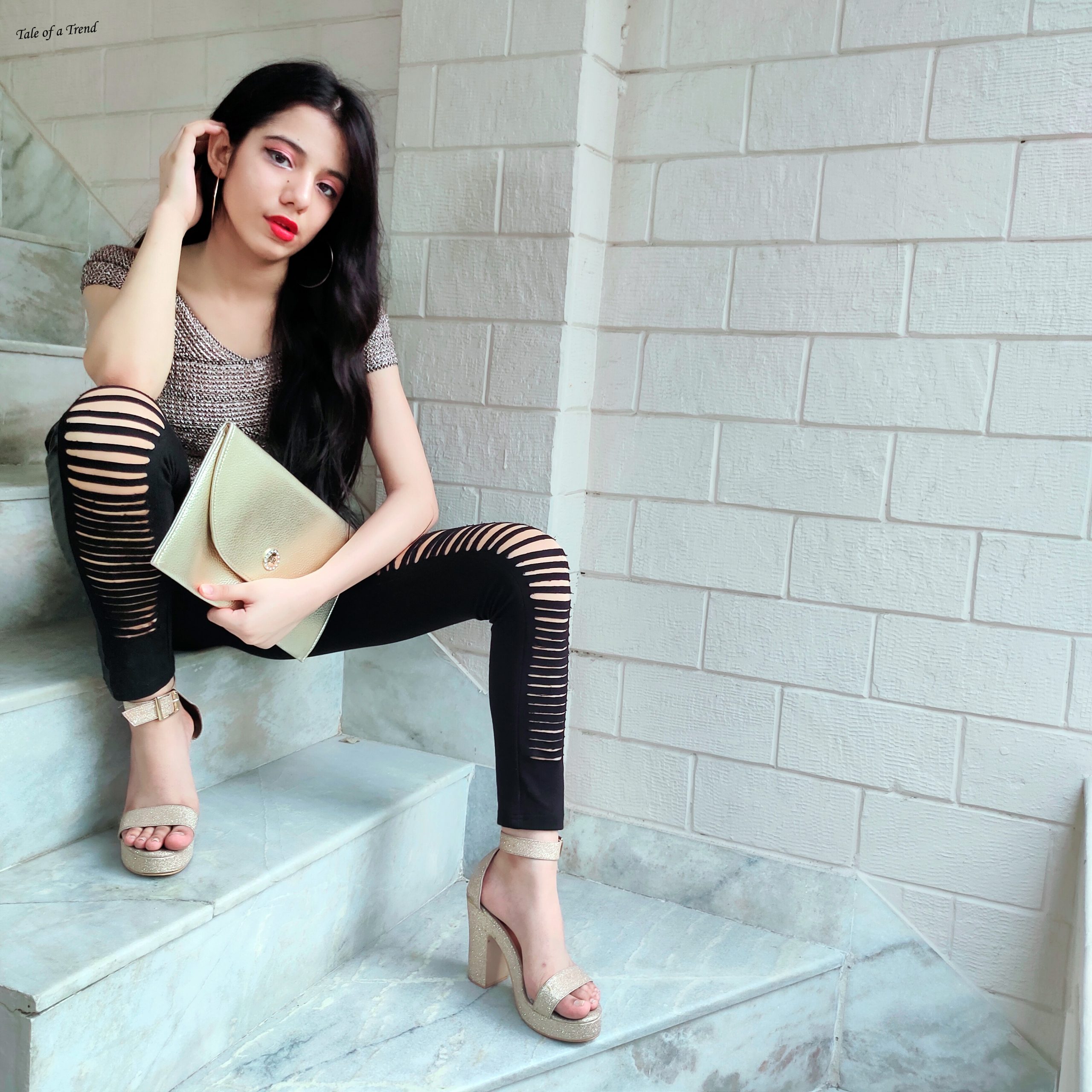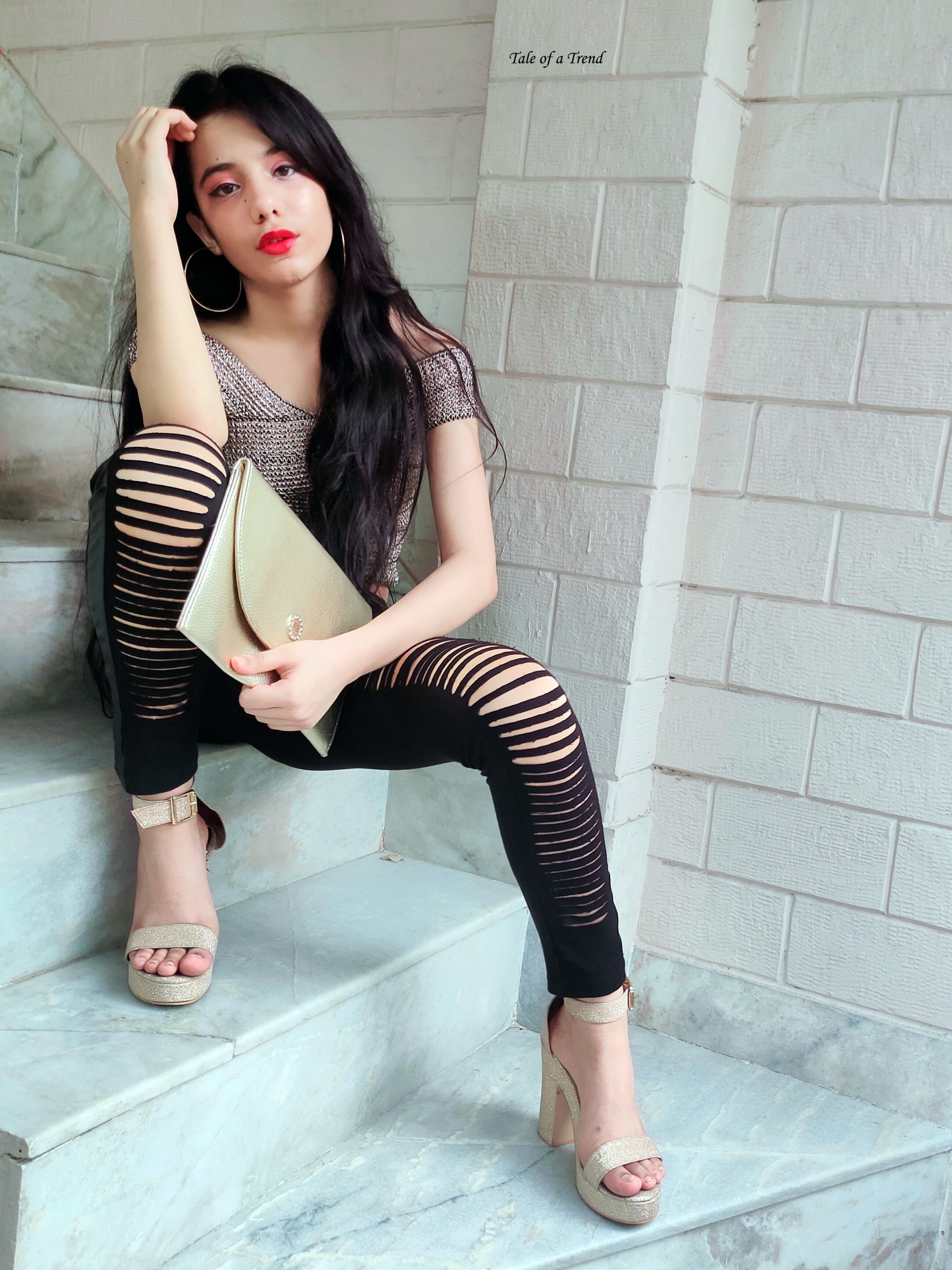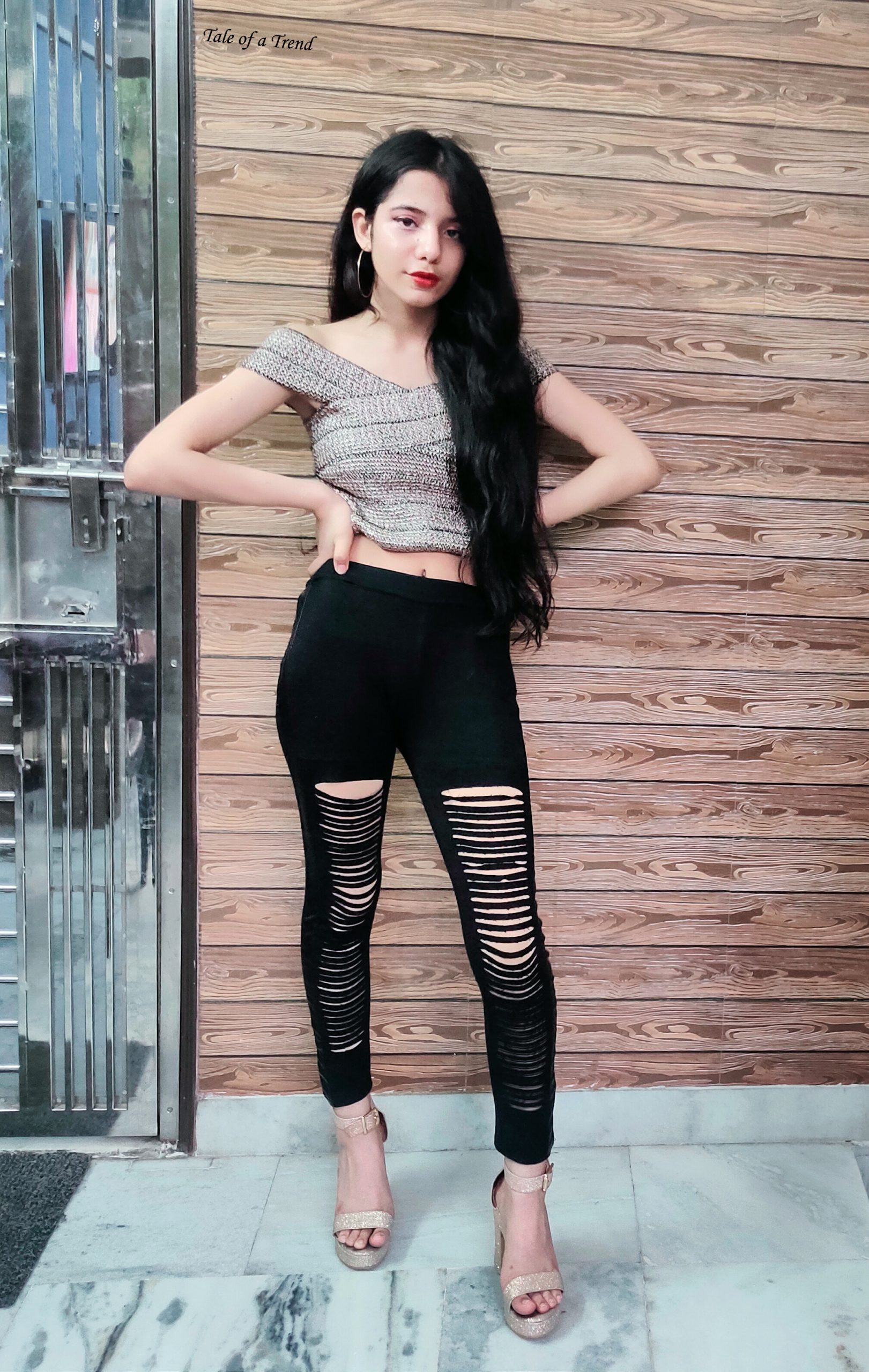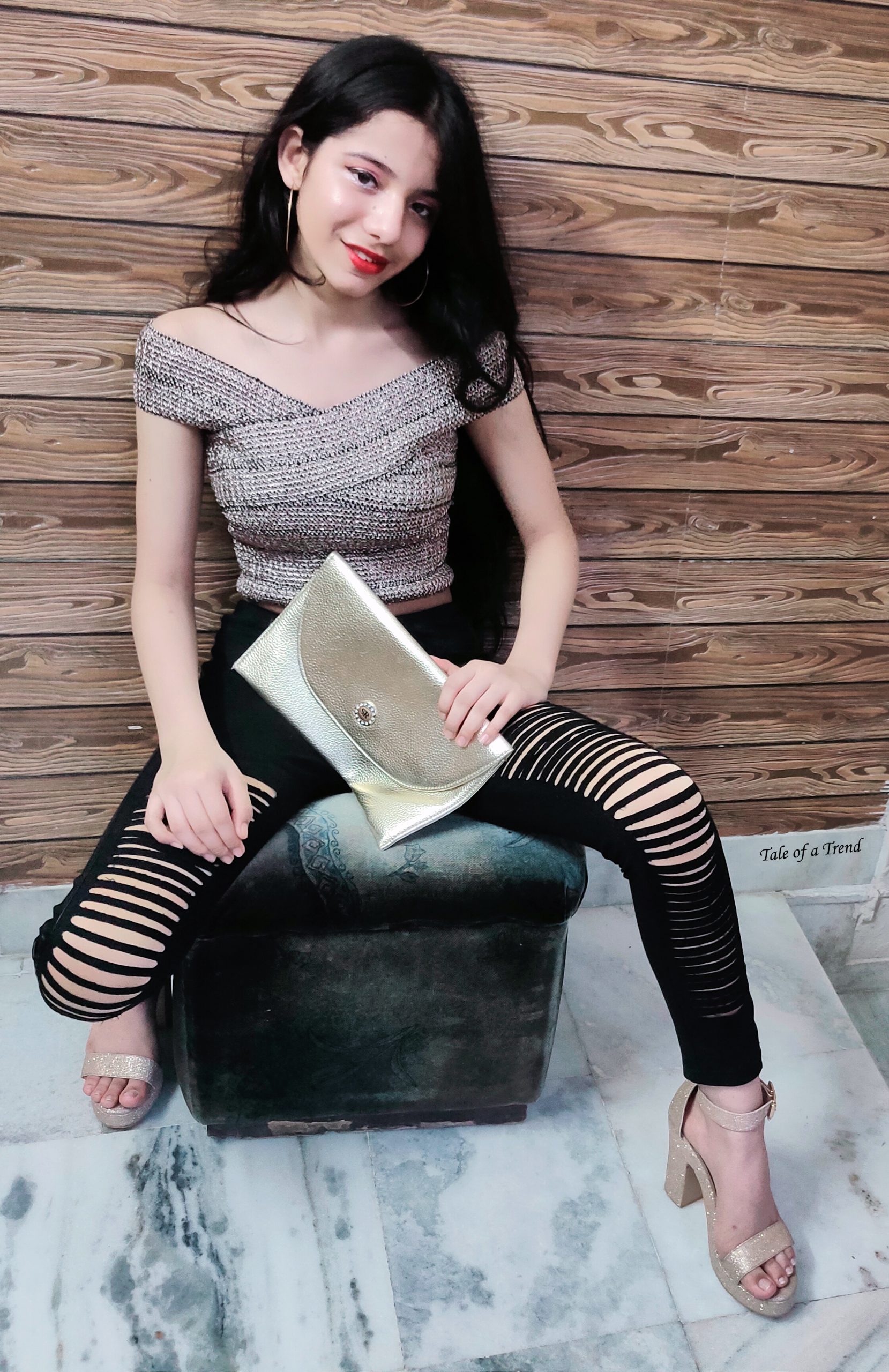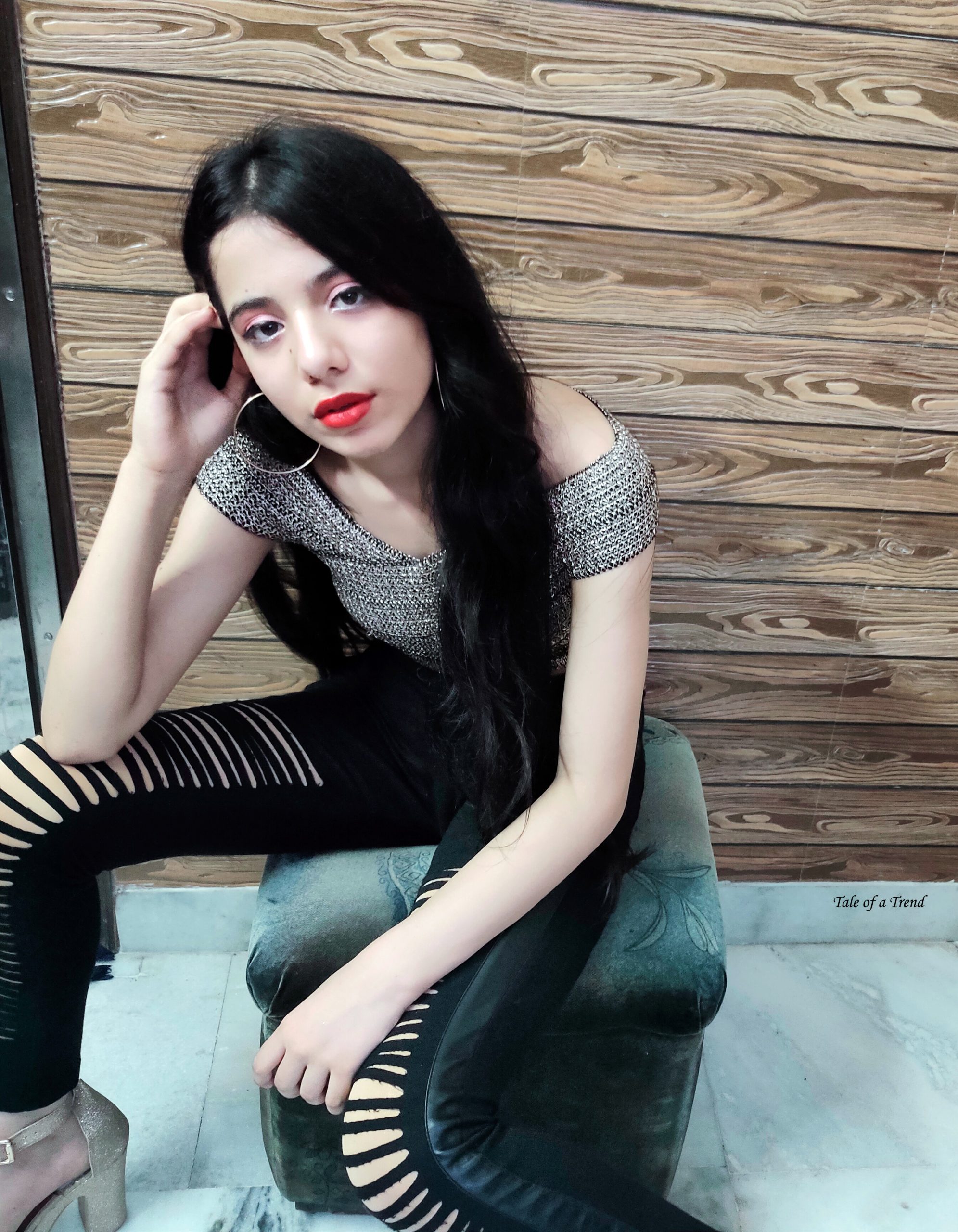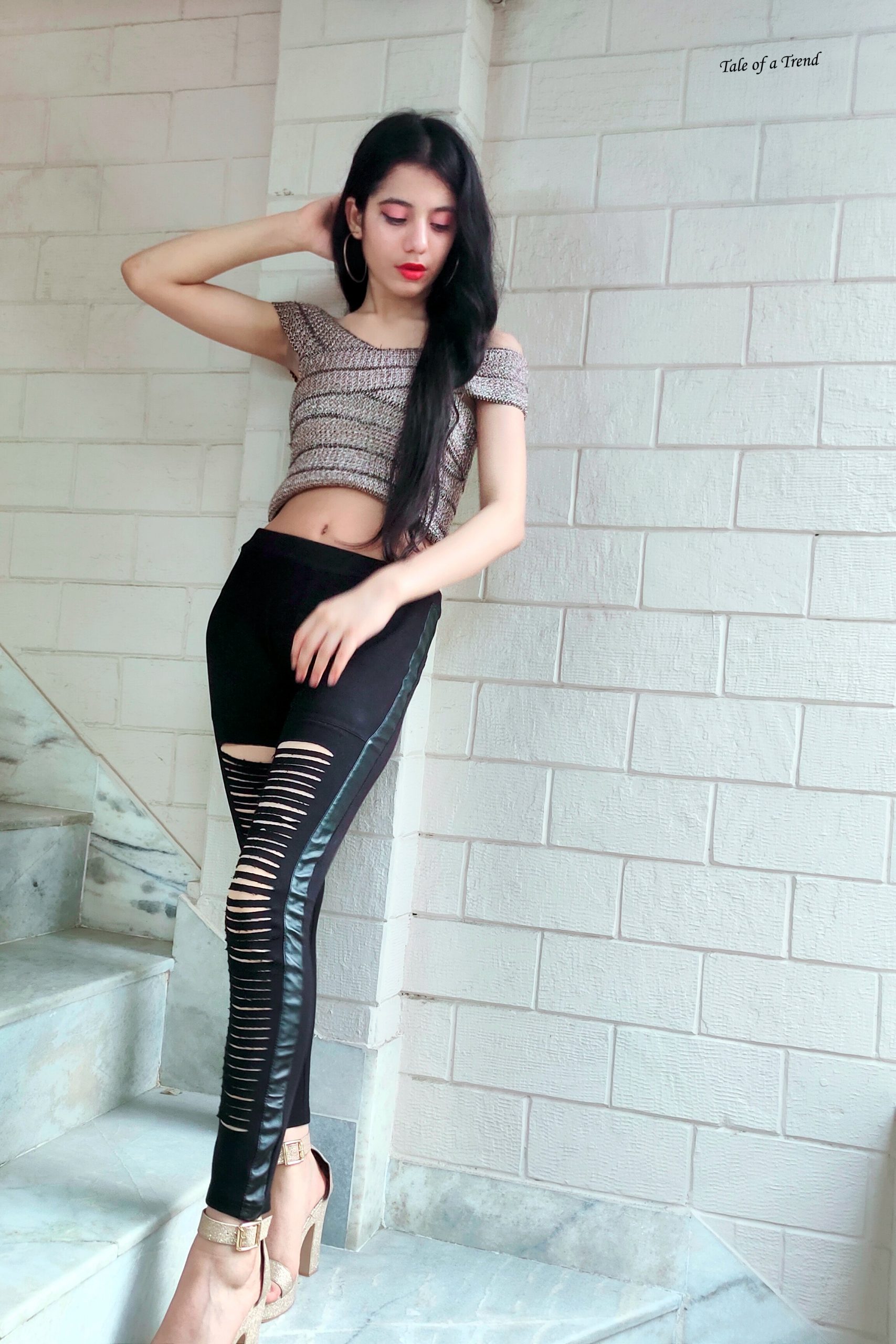 3. 'Sorry, not Sorry'– Not all break ups are meant to be sad and gloomy! Some of us are unapologetically happy and content about being over and done with someone undeserving of us! Just like our strong headed model incorporate the checks in your skirt adding to your badass persona and pair it up with the a white shirt symbolizing 'practice what you preach with confidence!'
Model- https://instagram.com/simransays.so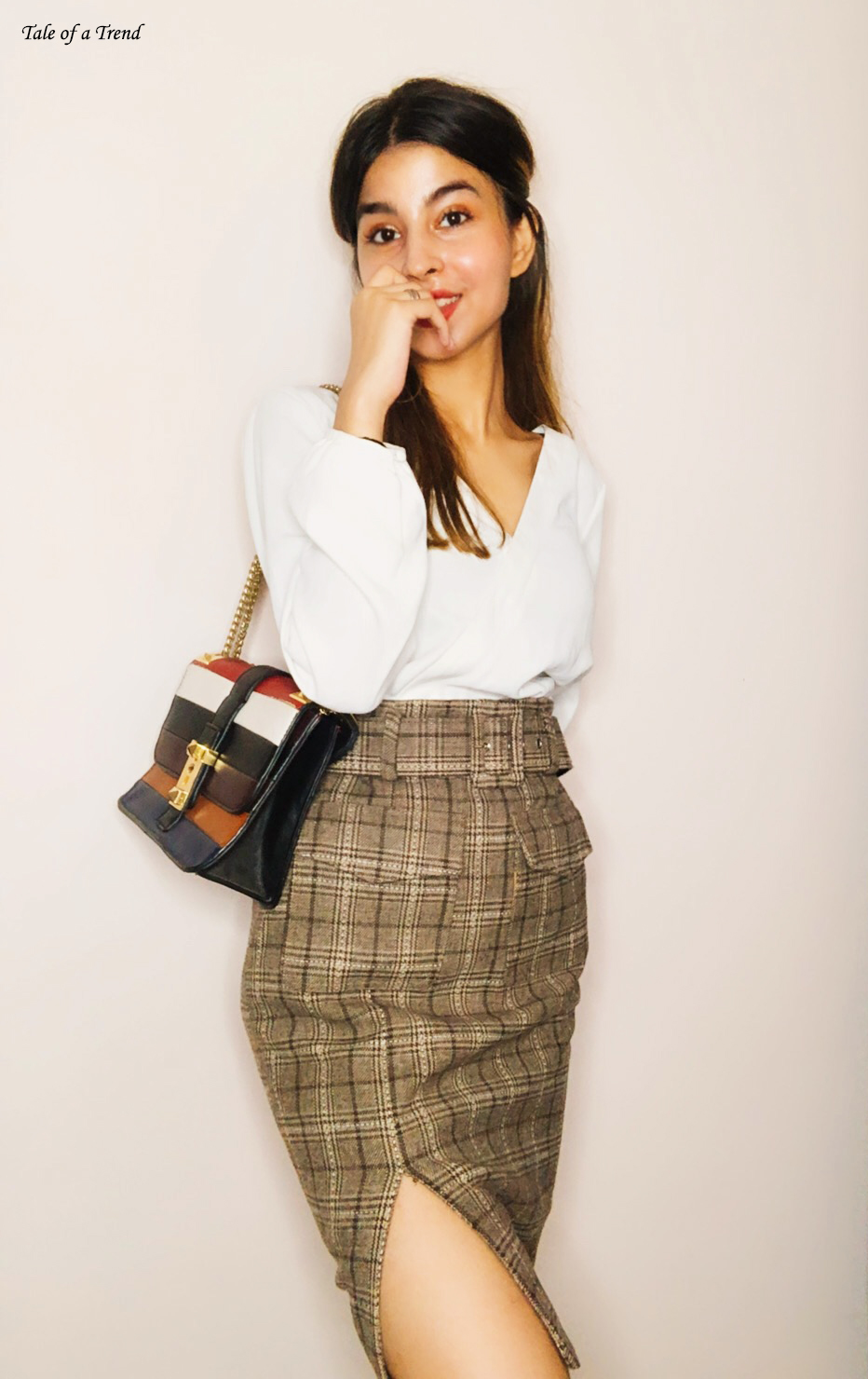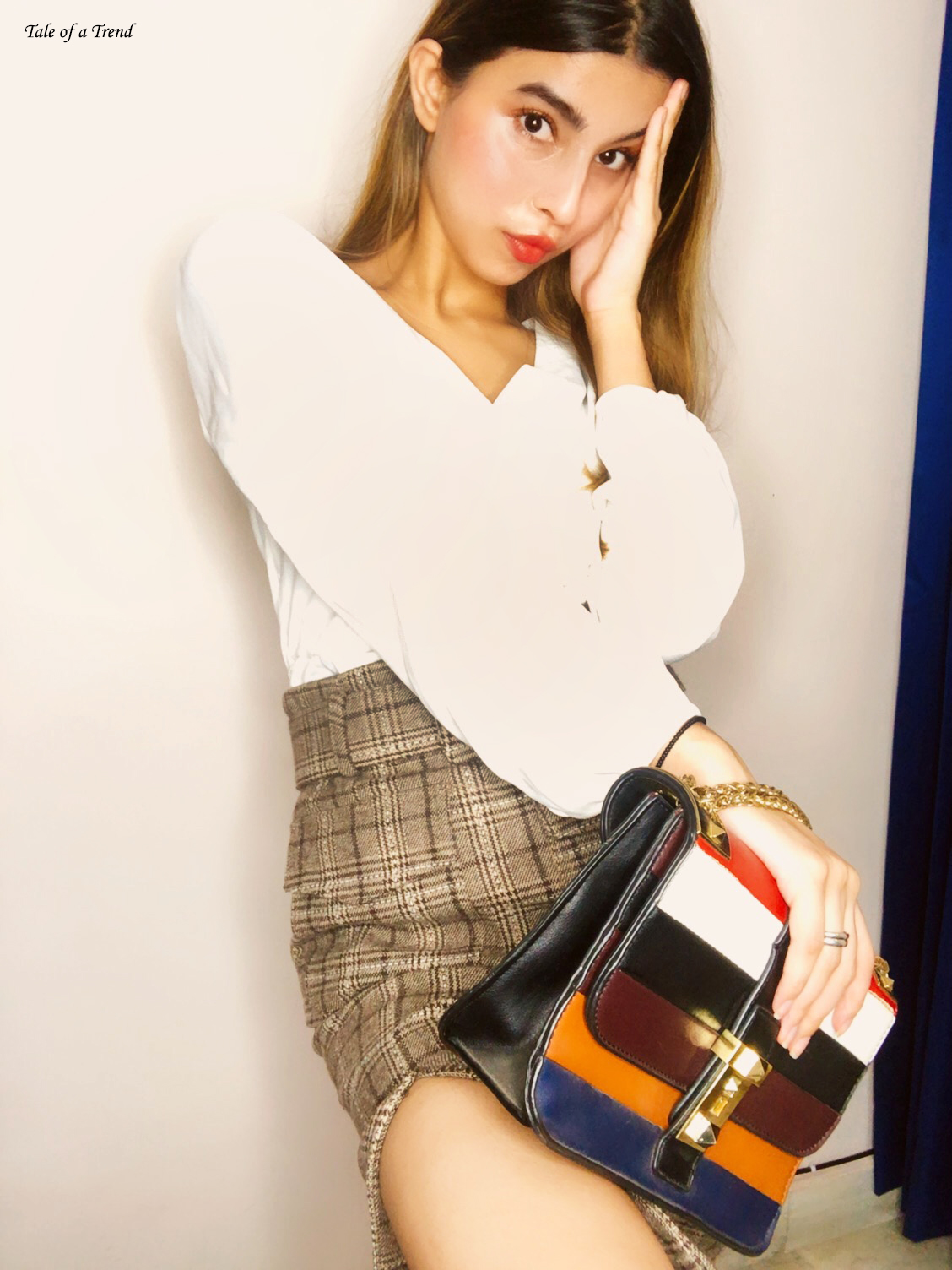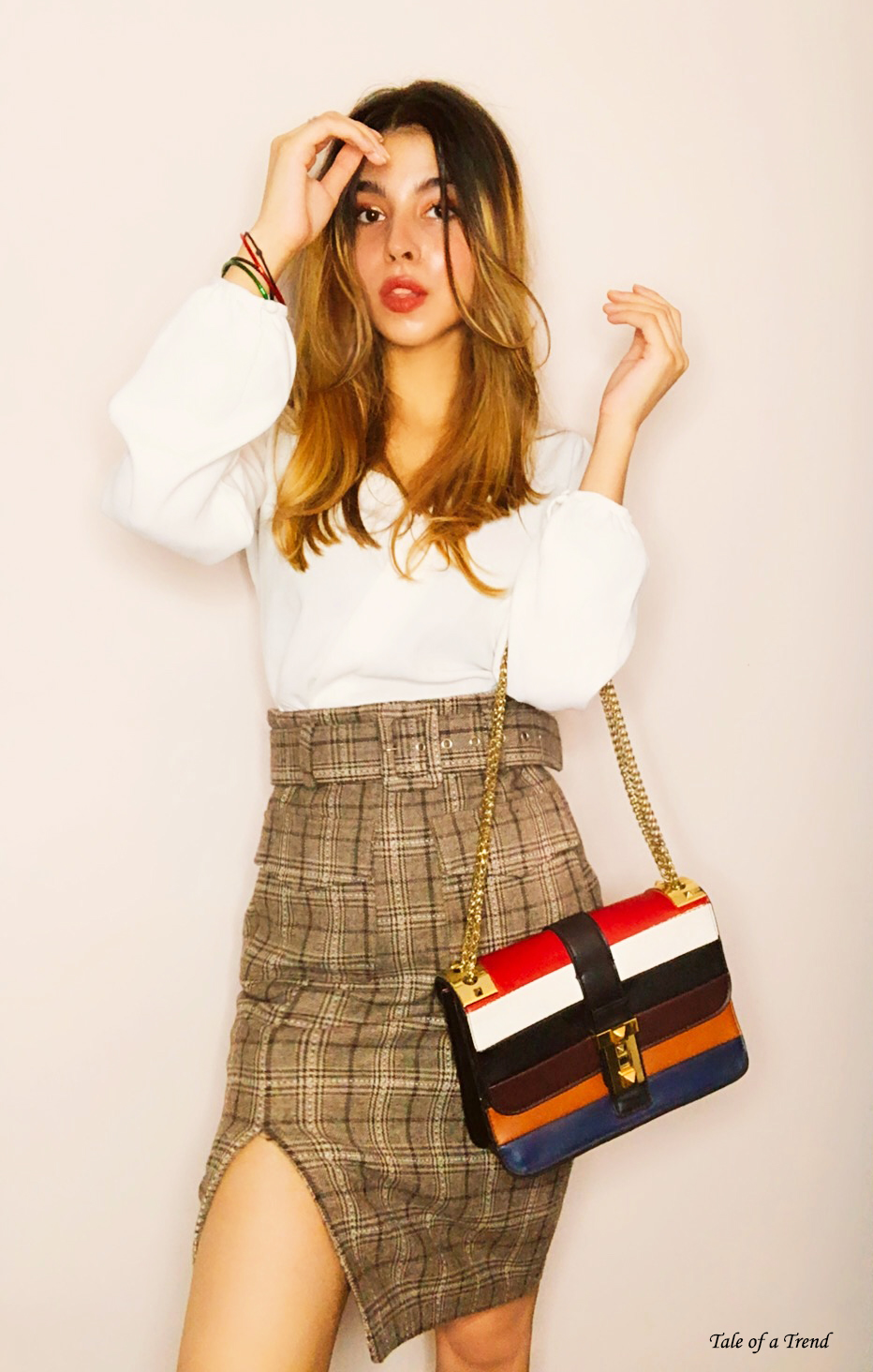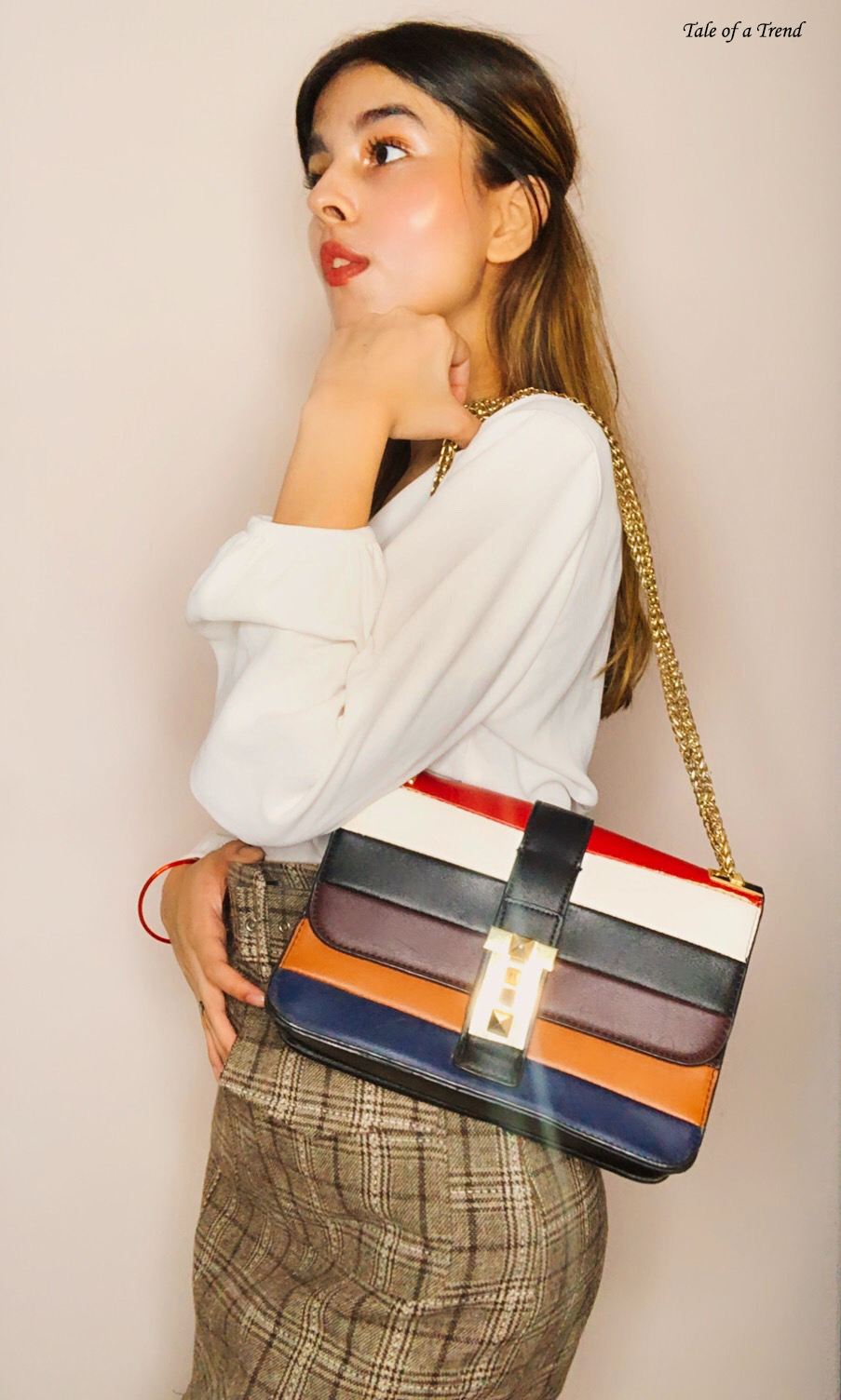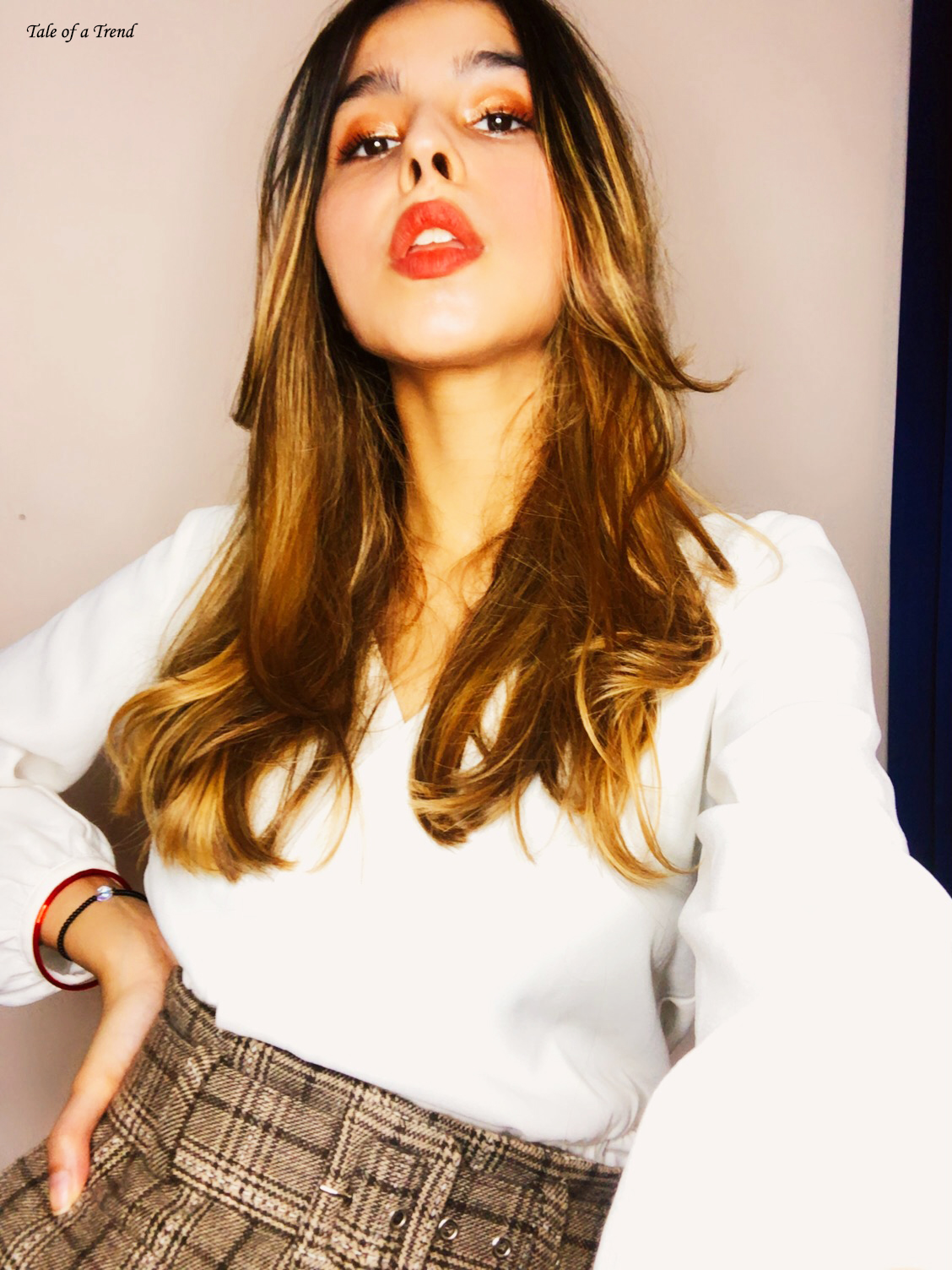 4. 'Taste like Regret'– Crashing your ex's wedding… haven't we all desi girls dreamt about this day!
So here's a Pro Tip– Throw on a beautiful Satin Saree paired up with a sexy blouse and spoon full of confidence, a good enough mood to bring on some chaos to steal the show with your curves and moves in Bollywood style!
Model- Vaishali Grover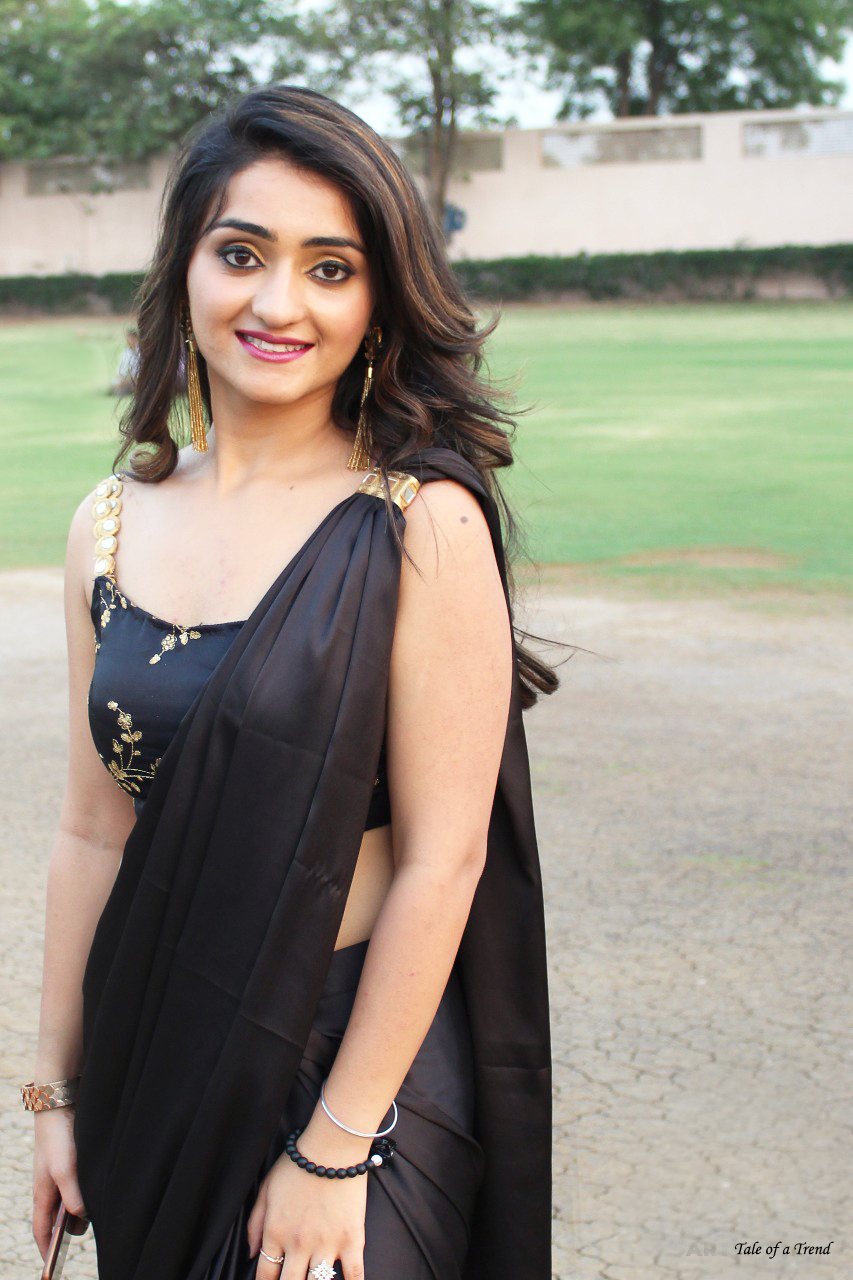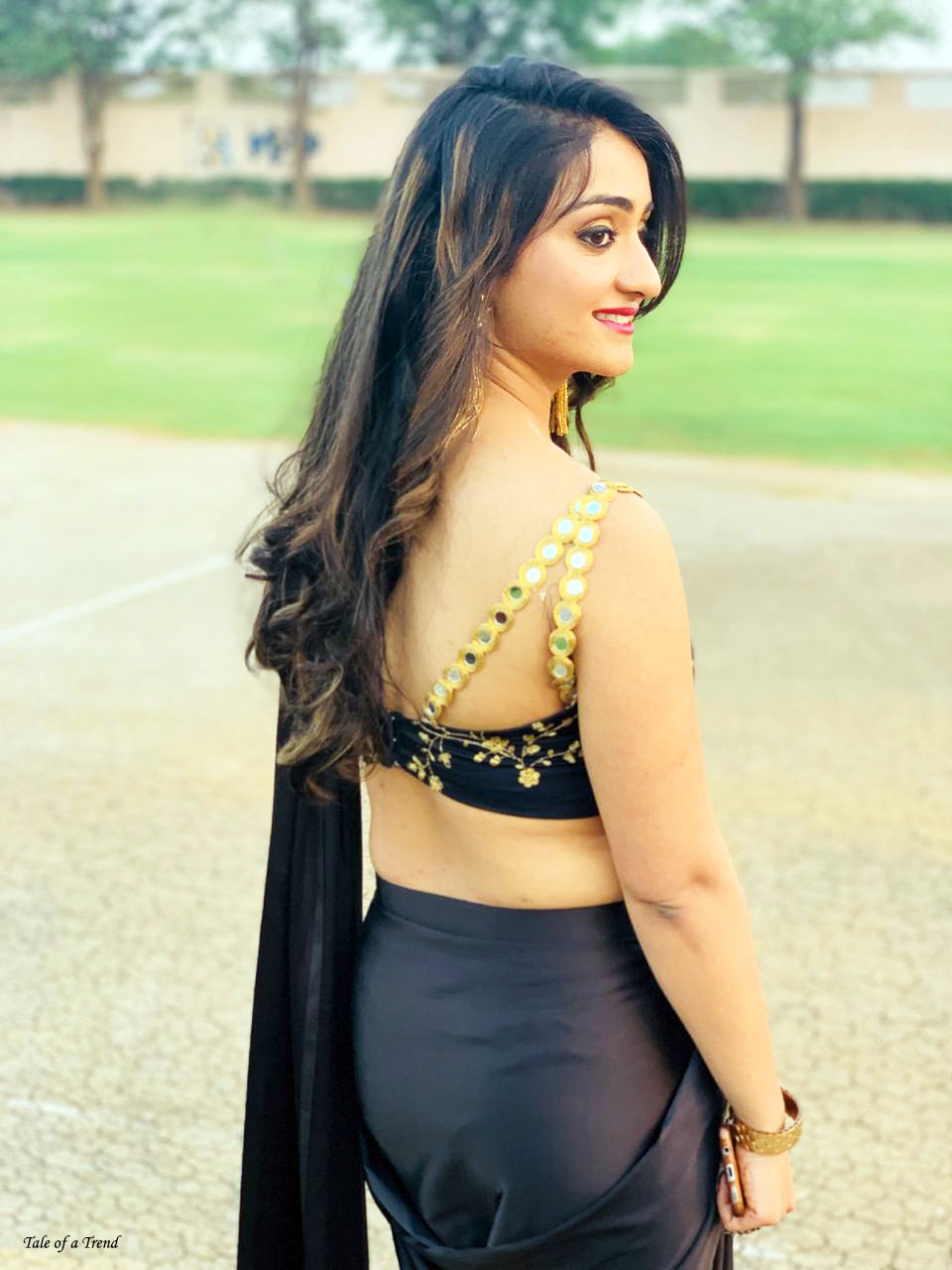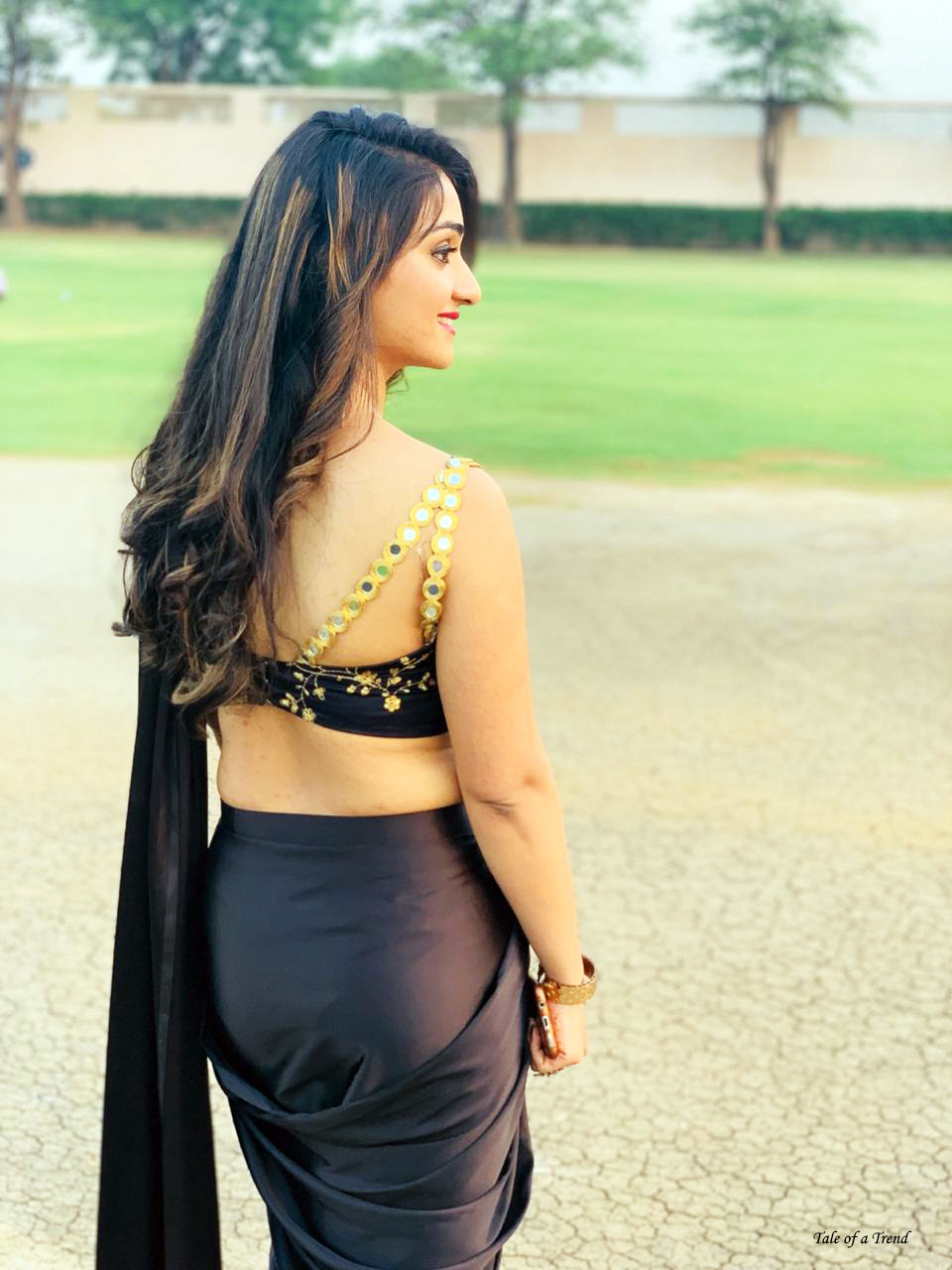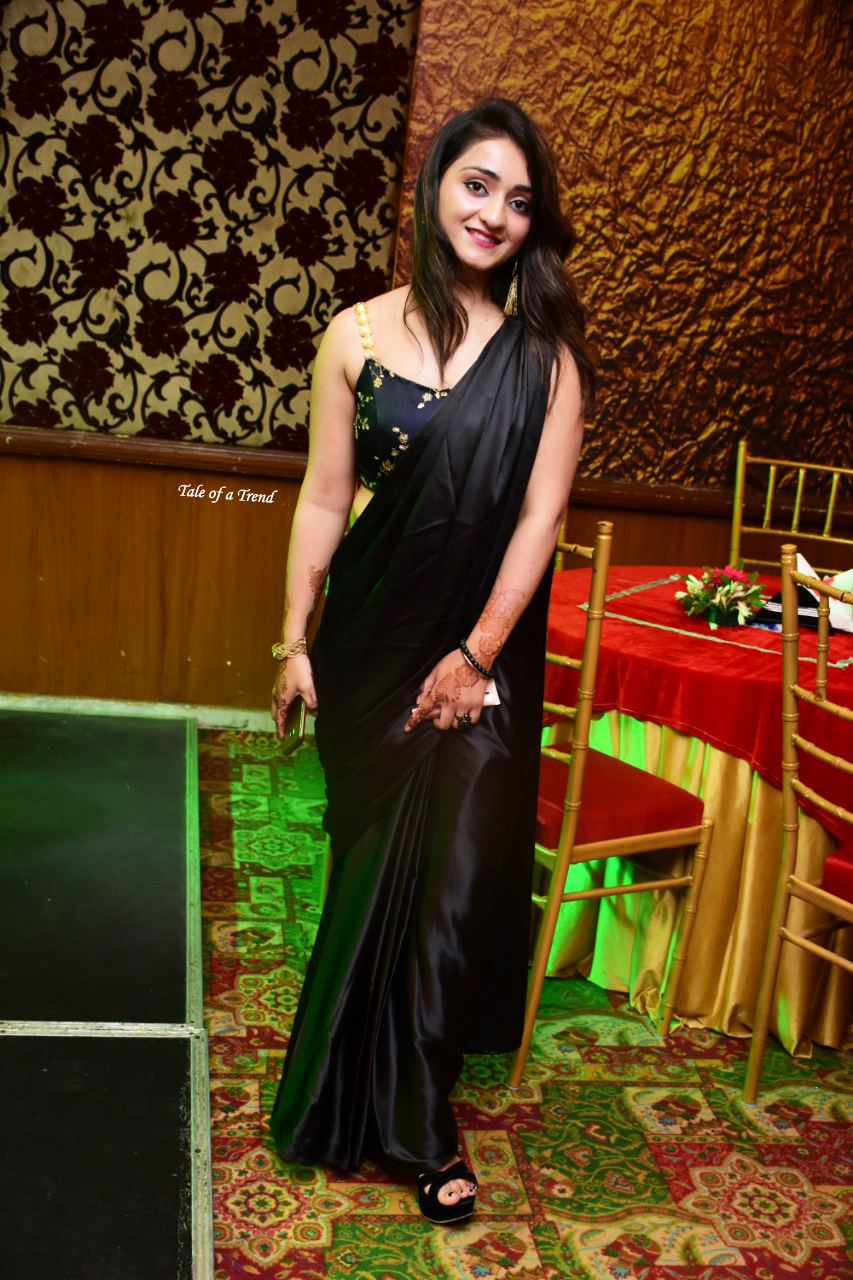 You can also put on the same sexy and bold blouse like a crop top with high waist pants and celebrate your breakup with a 'girls night out' and get some enough awesome Facebook pictures that he'll have to see and regret!
Model- Vaishali Grover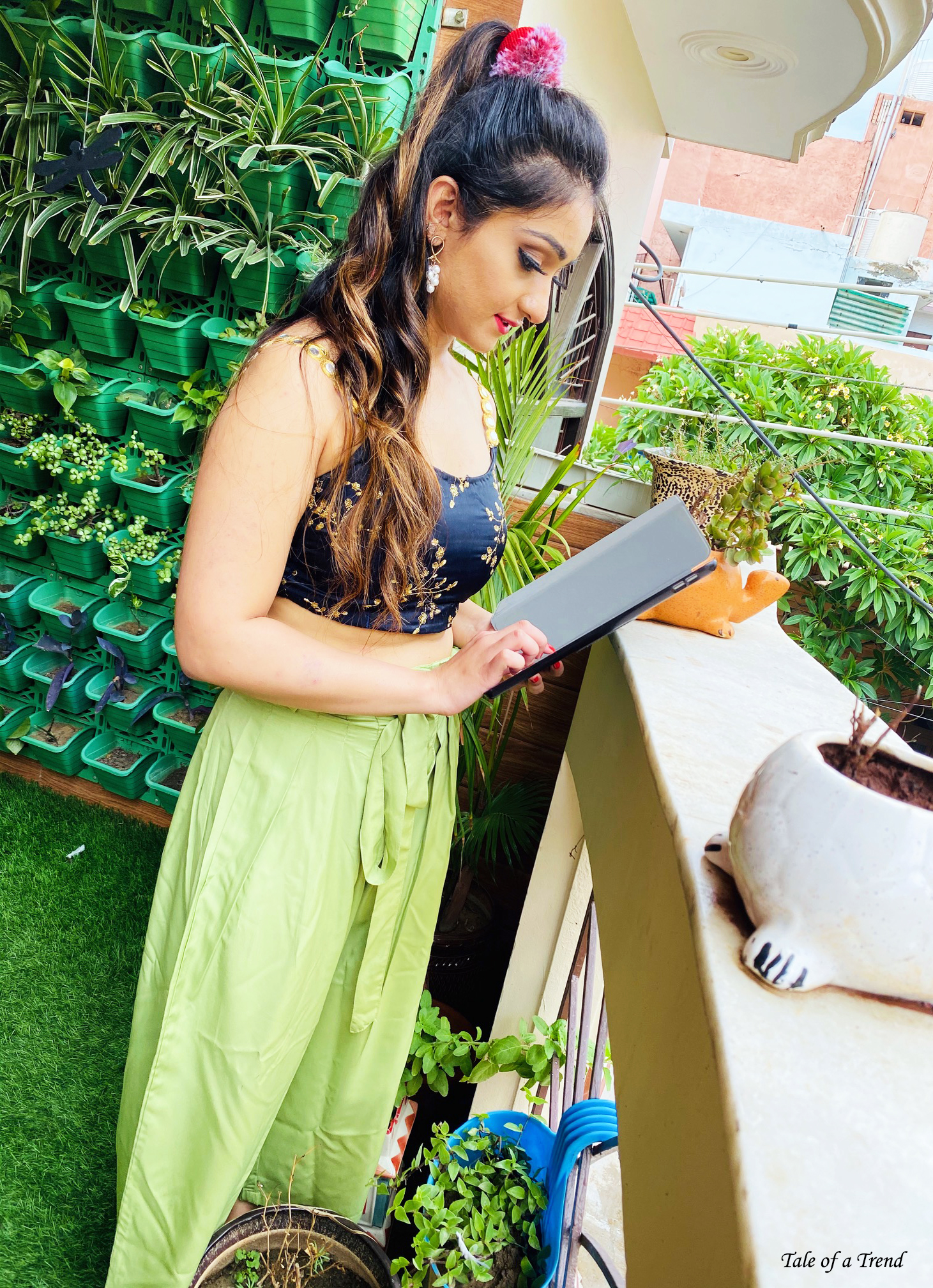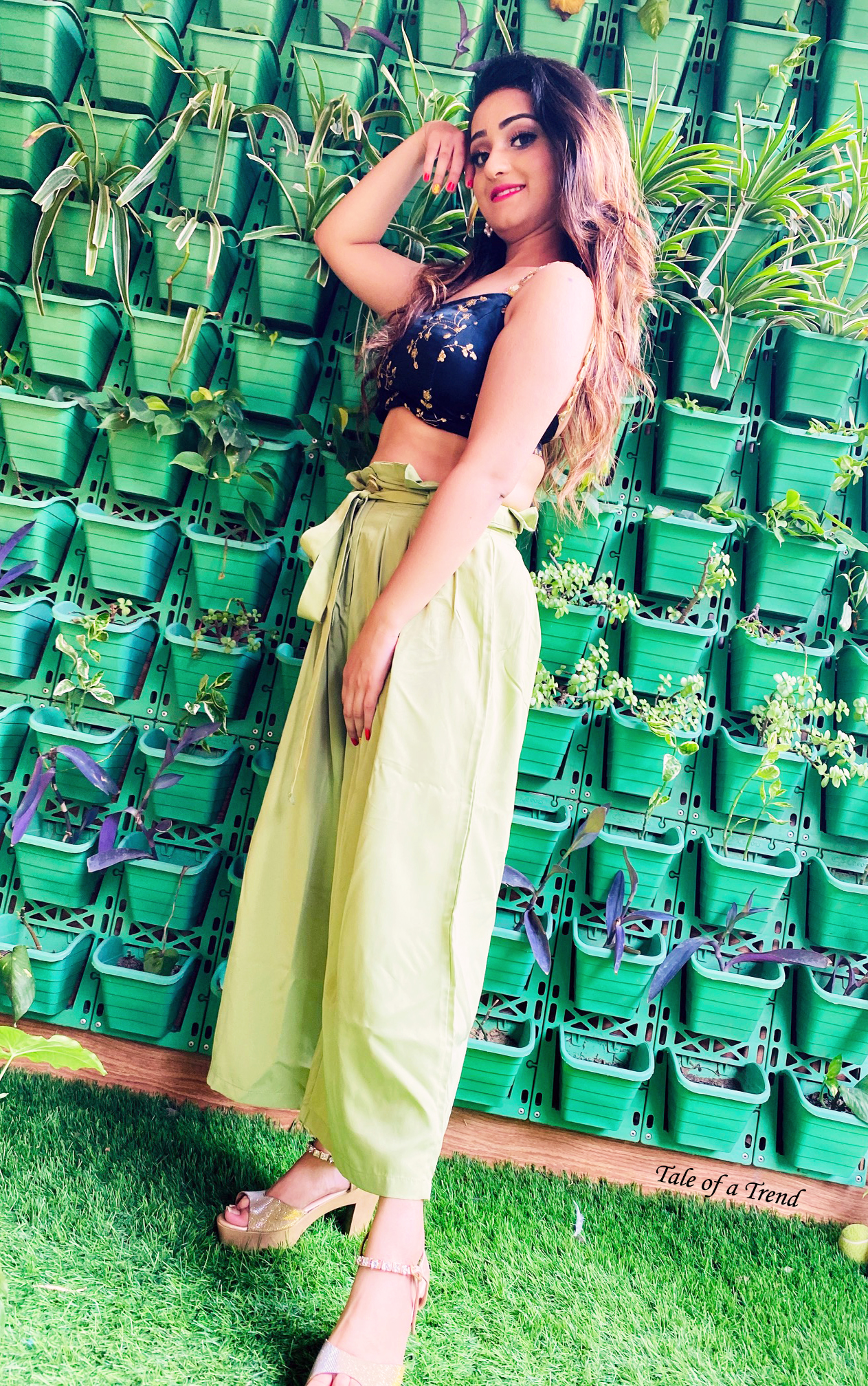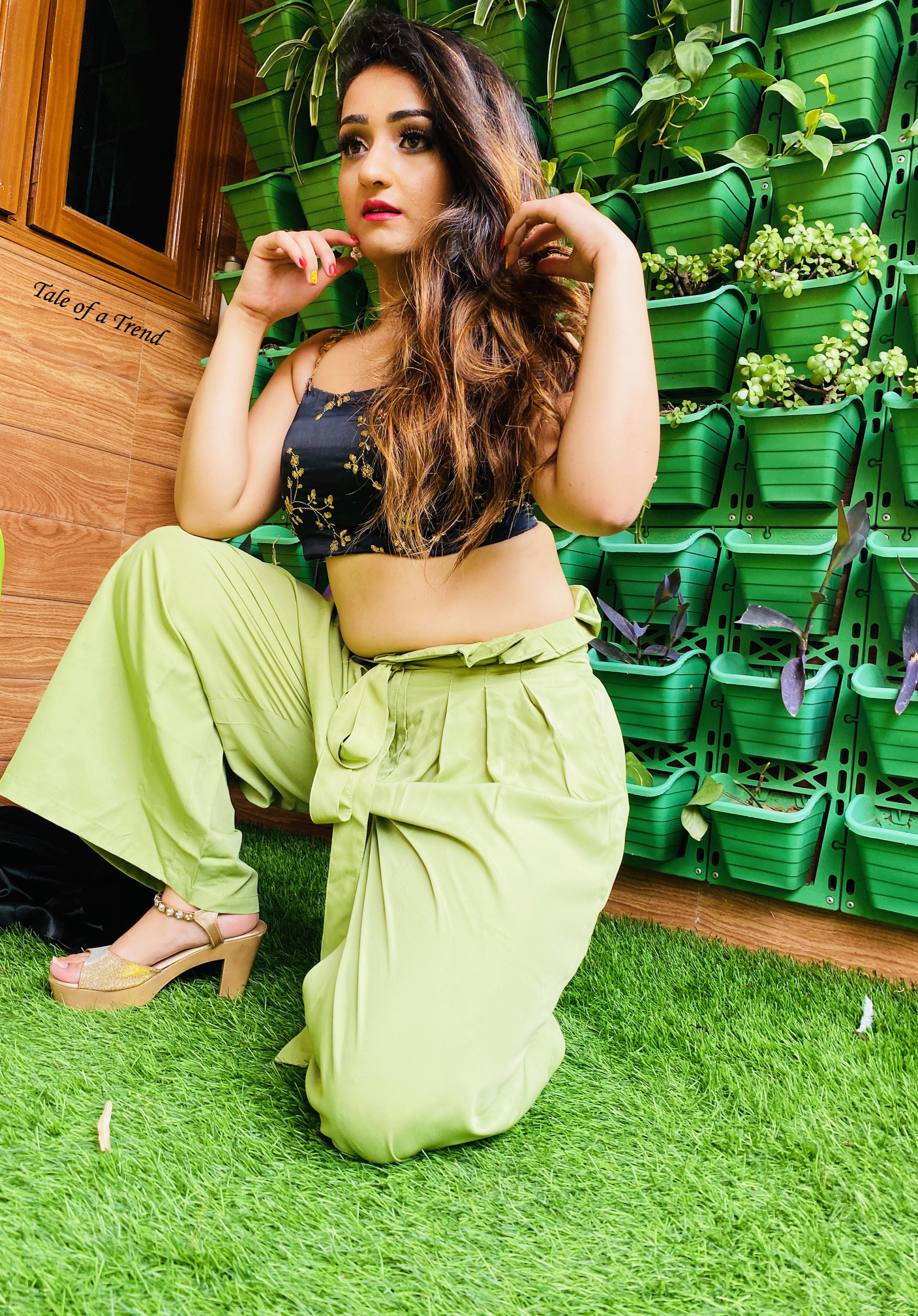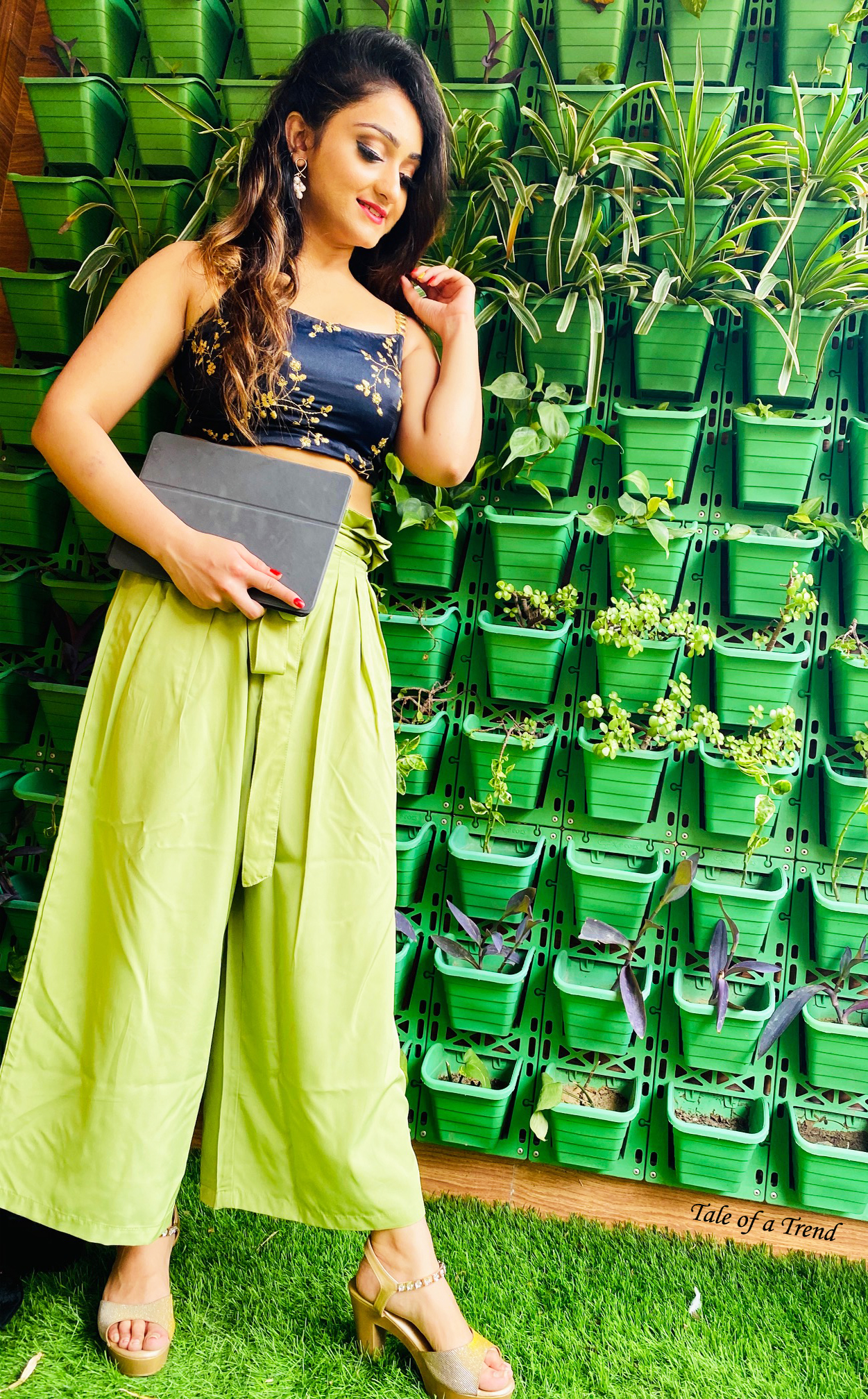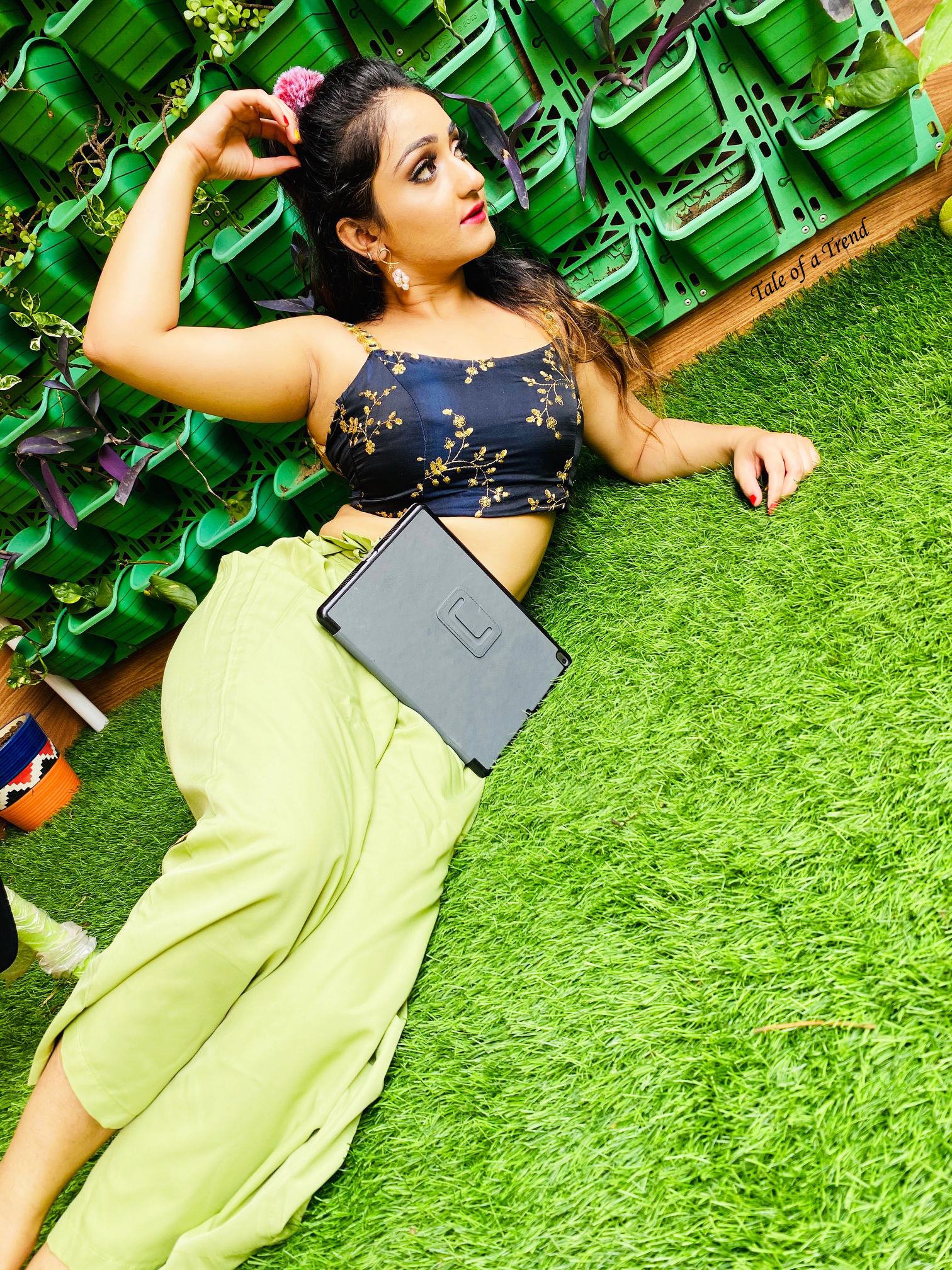 5. 'Shout out to my ex'– Guys come and go but this Little Black Dress is forever! It's a proven fact that there is nothing more versatile, iconic and beloved than the little black dress. Channel your dark, sinister and sexy vibe with the hint of wickedness via your puffed sleeve and tint of mischievousness via your smile.
Model- Maneet Dhillon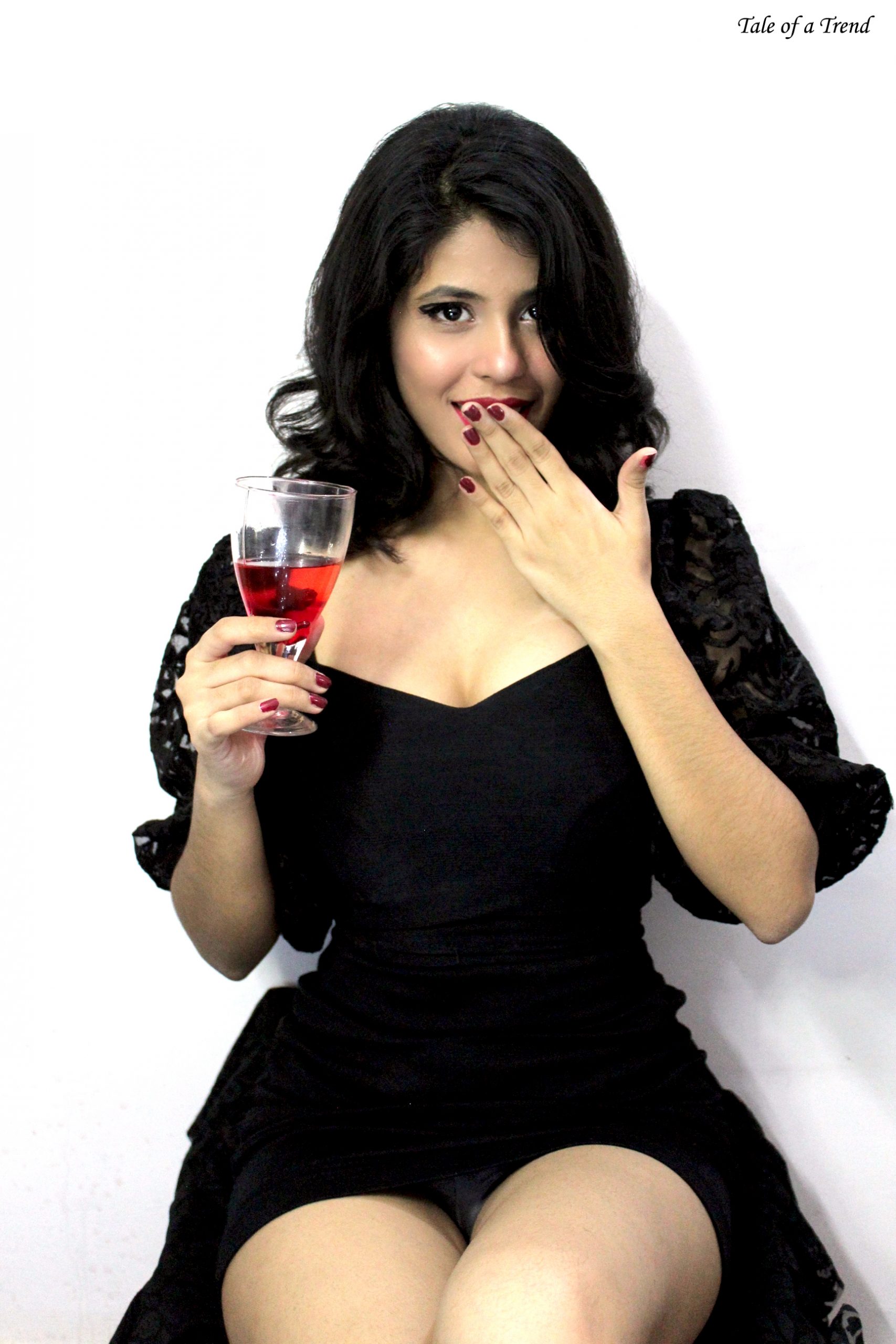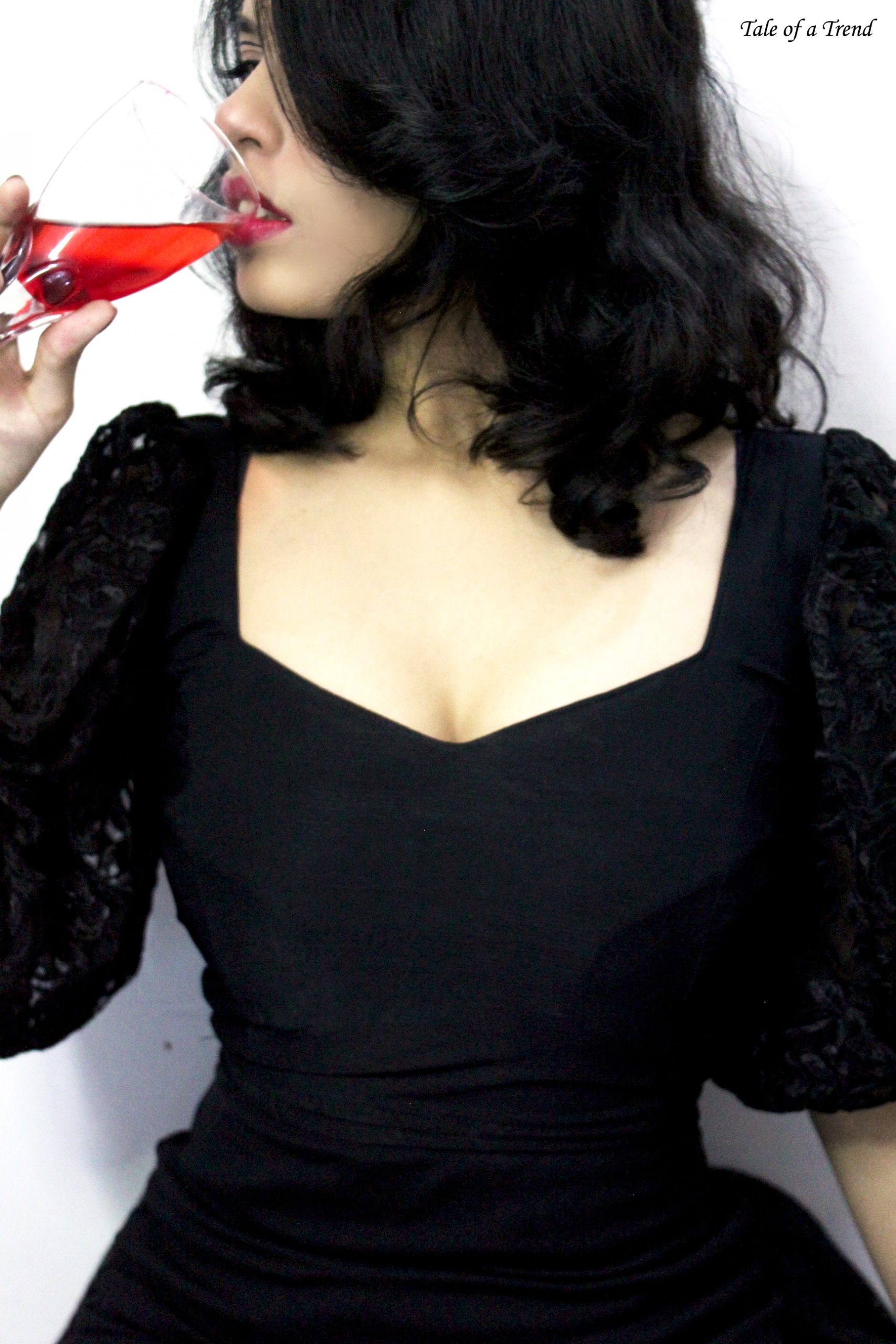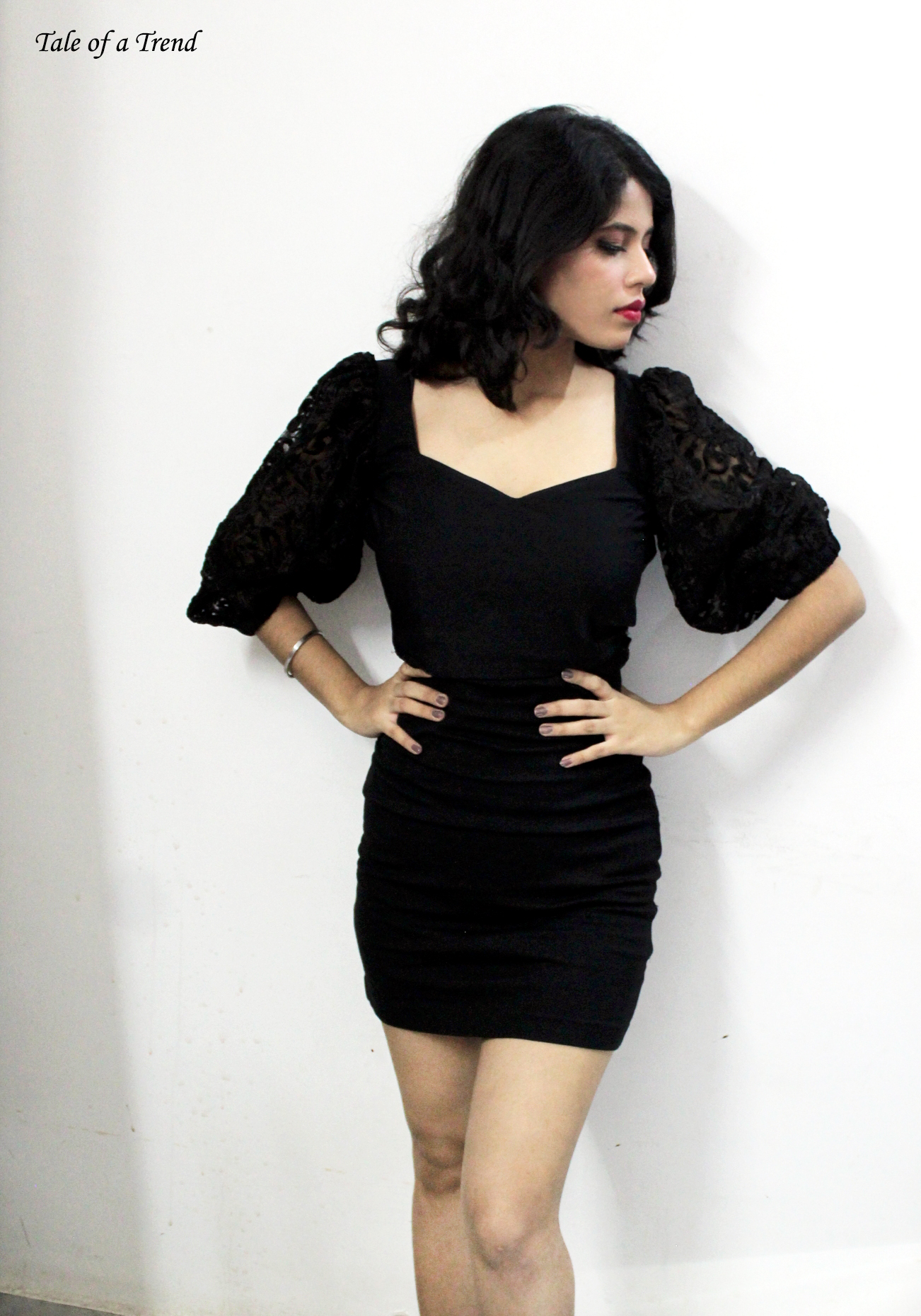 6. Miss Movin' On– From the Agyakyari Nari to Sab par bhari, we women have come a long way to just let it go waste over a guy by questioning our self worth! Instead it's just the right opportunity to get back to your roots by adorning the sexy but feminine saree to carve yourself back together.
Model- Yashika Jatav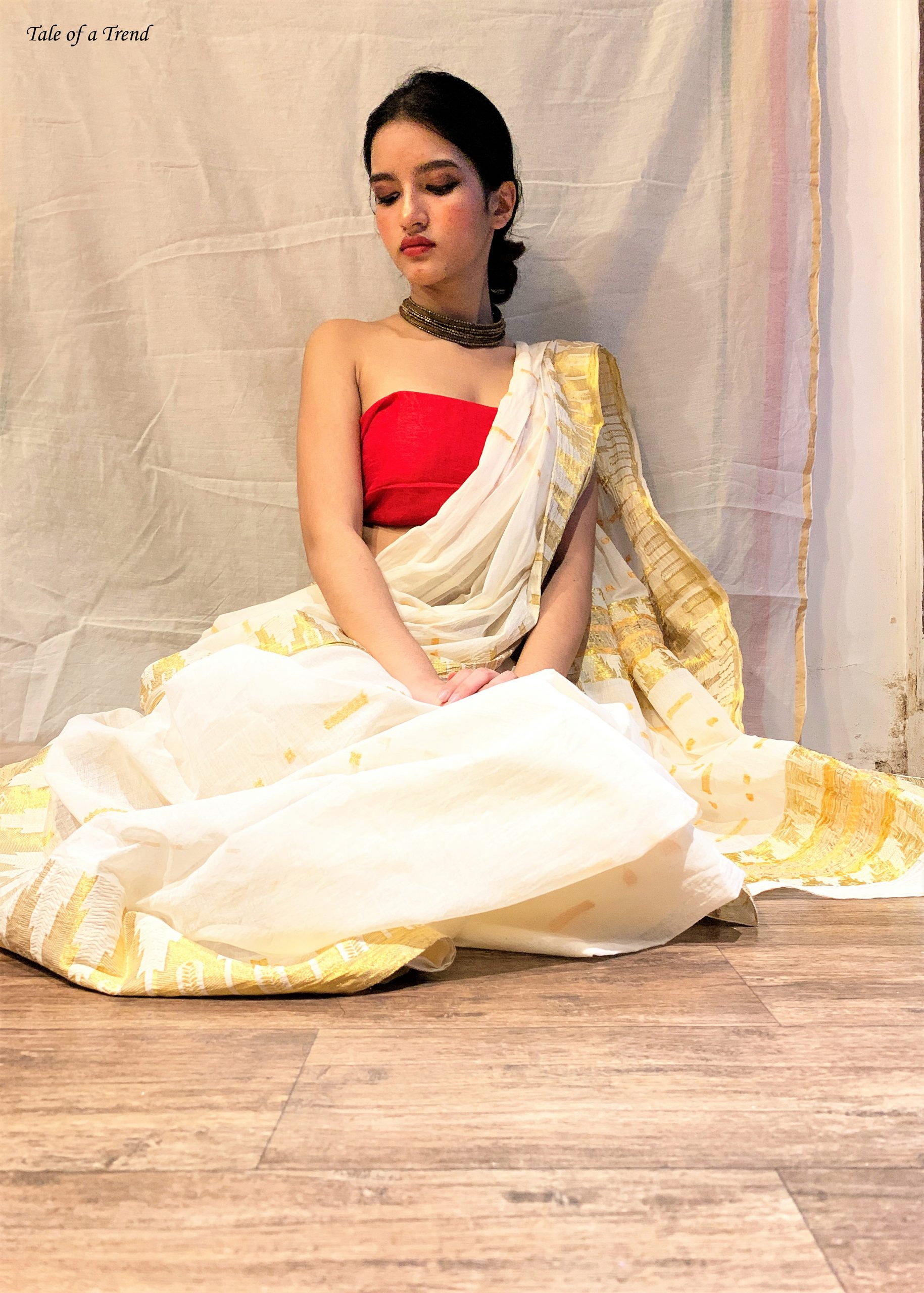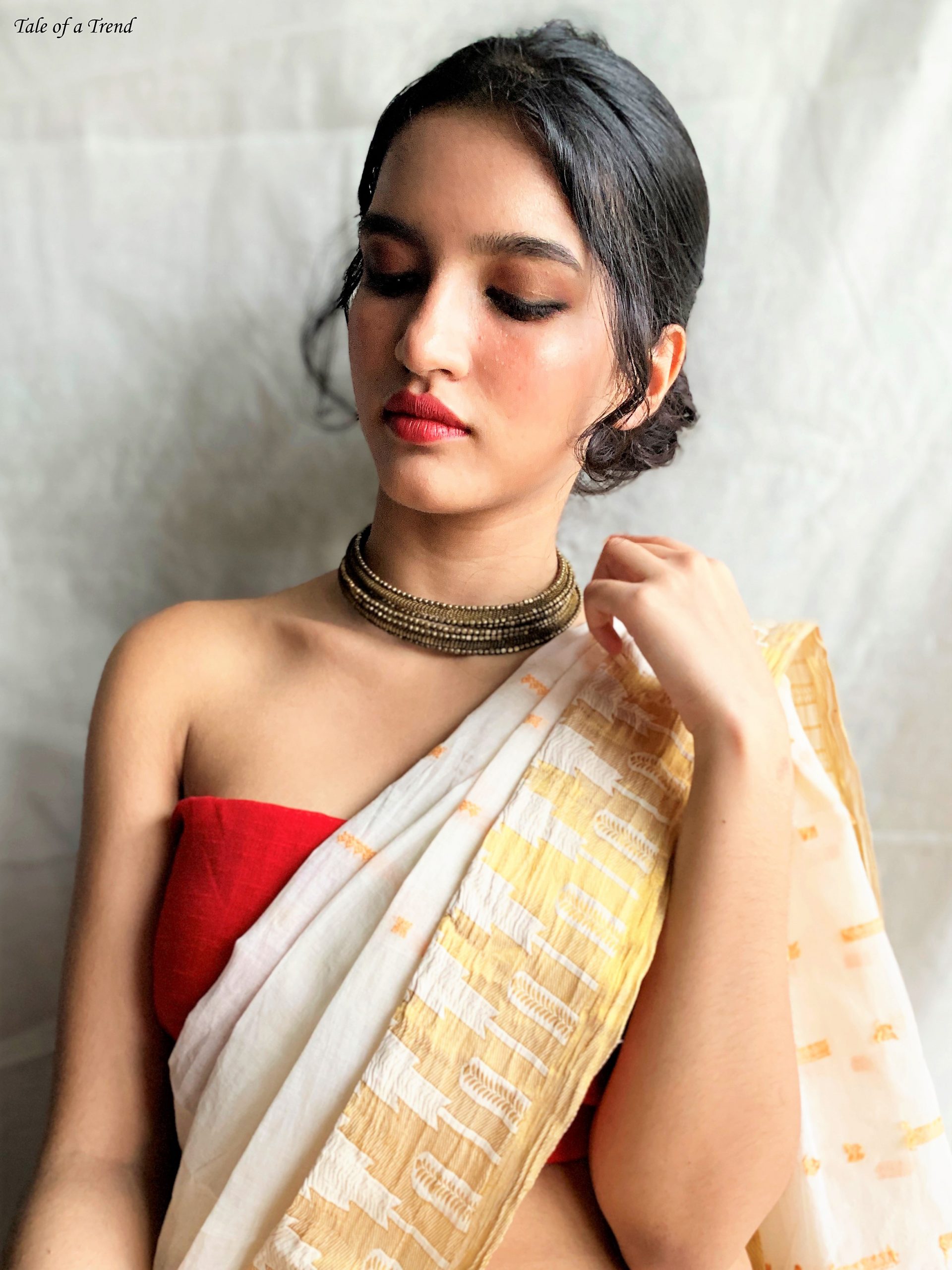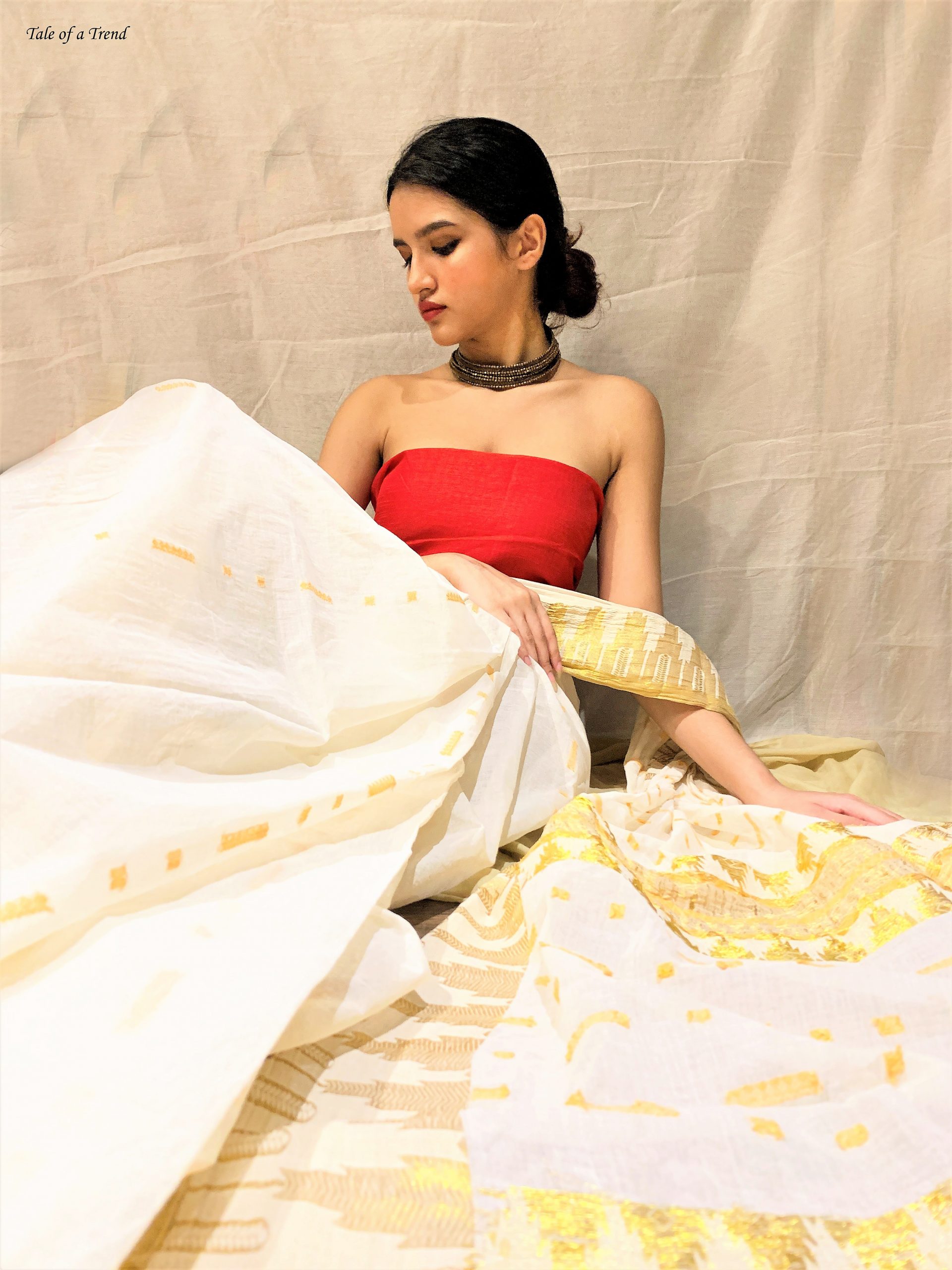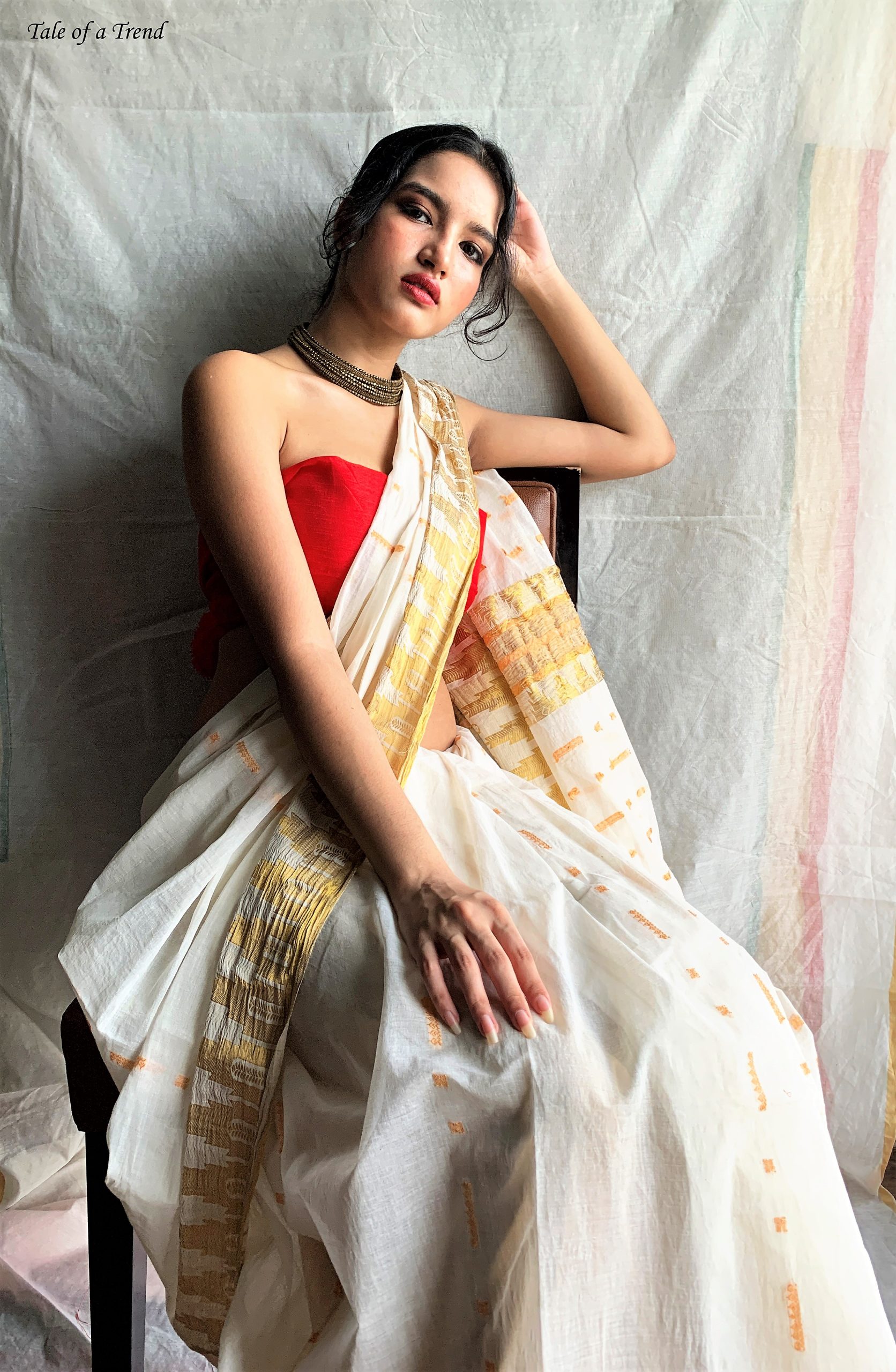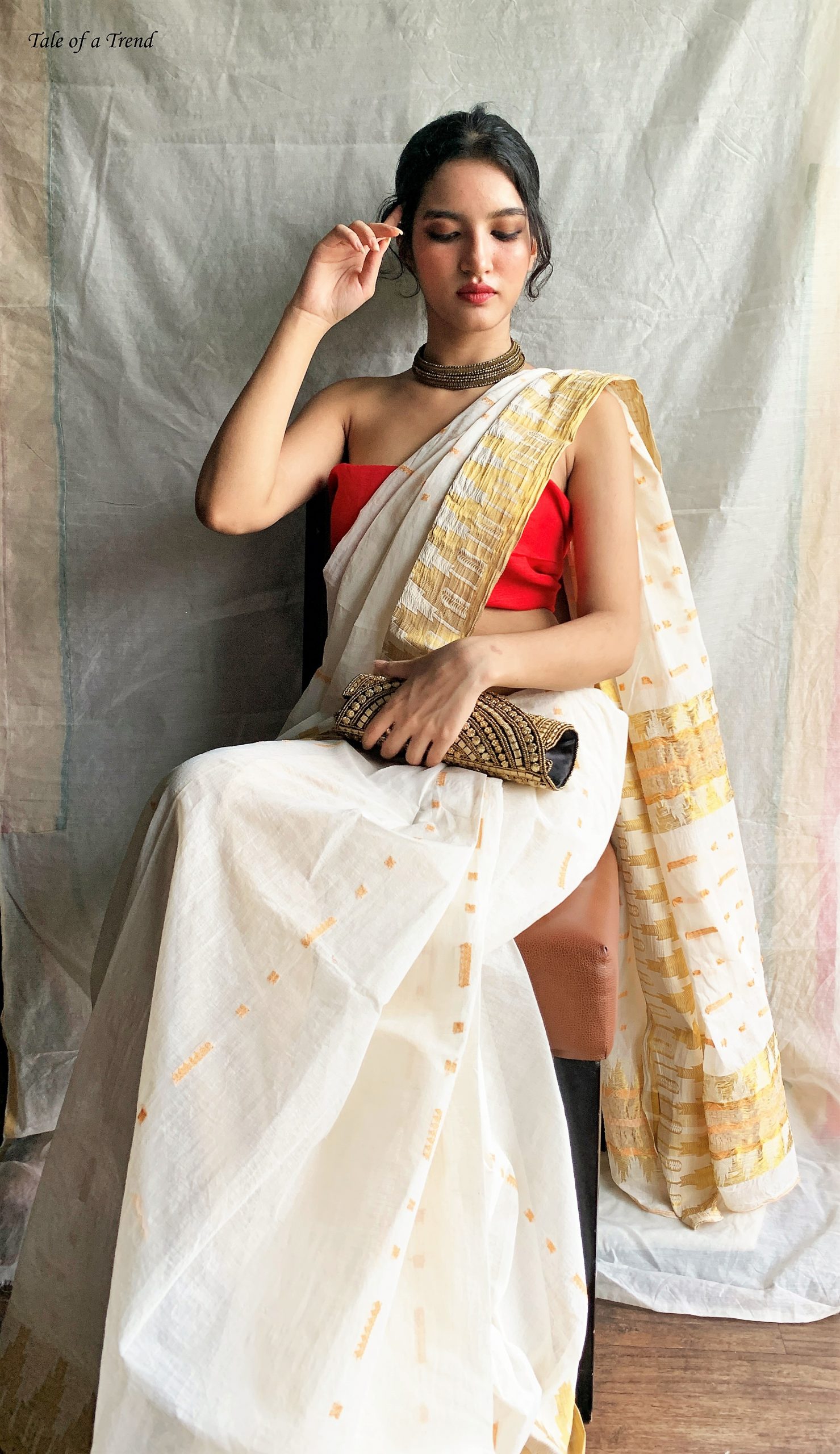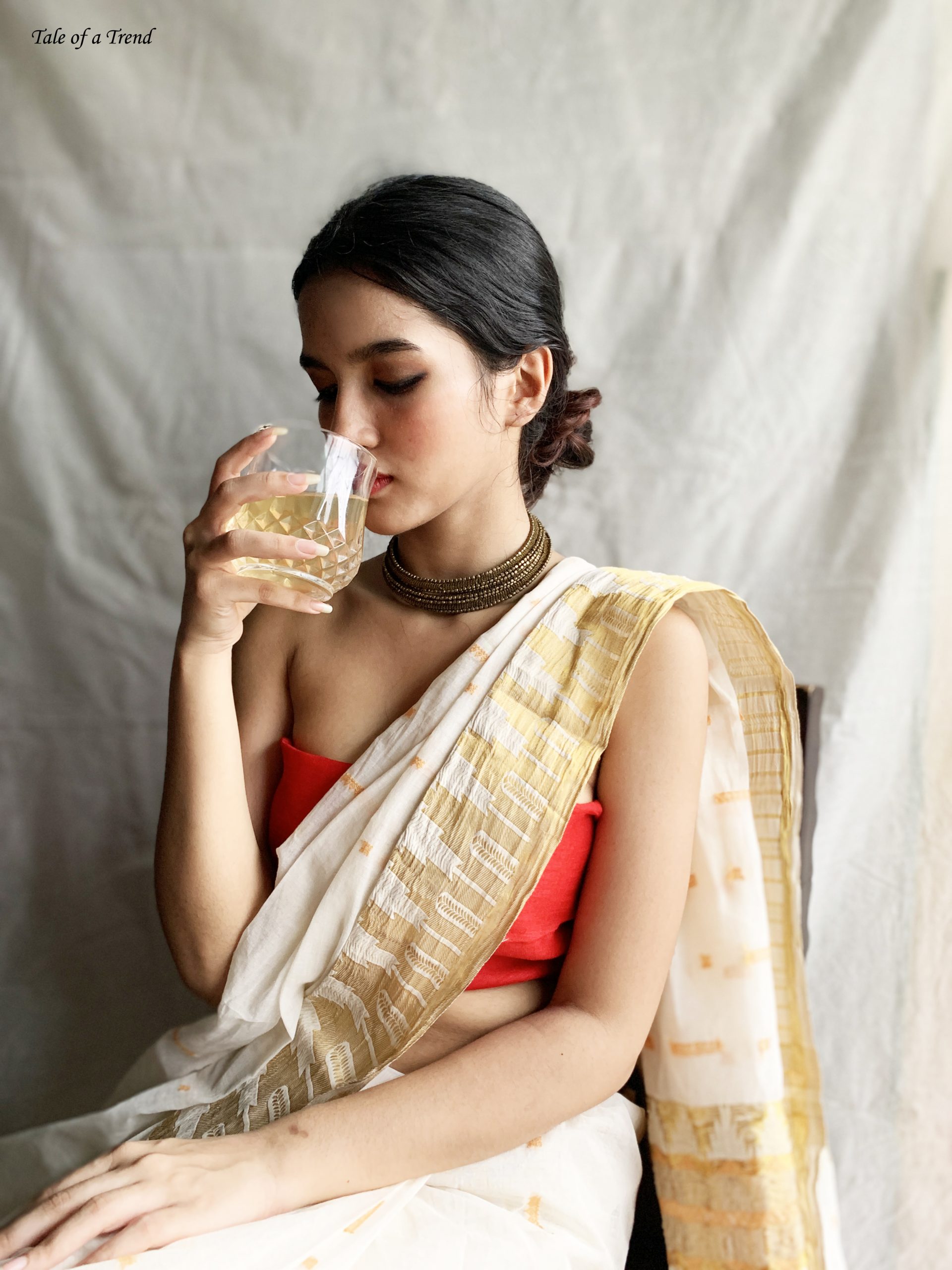 7. 'Pretty Girl'– Yeah she's a Pretty Girl in a Pretty World but she's not gonna sit  even after a heart break.  She will still look pretty, because this girl right here is gonna rule the world donning this beautiful green laced off shoulder dress in slim silhouette! Who knows,  it might just become the armour of femininity .
Model- Sezal Thukral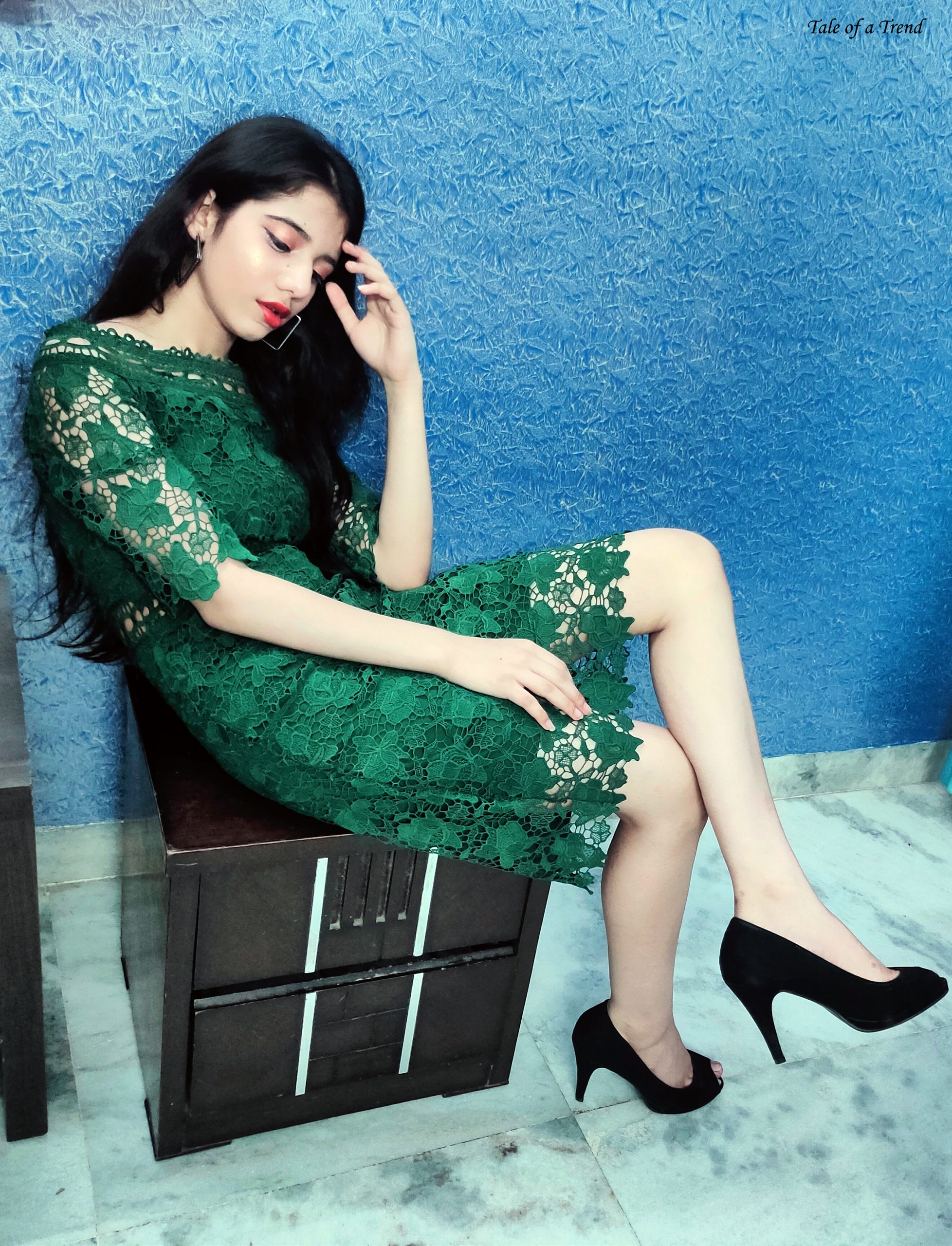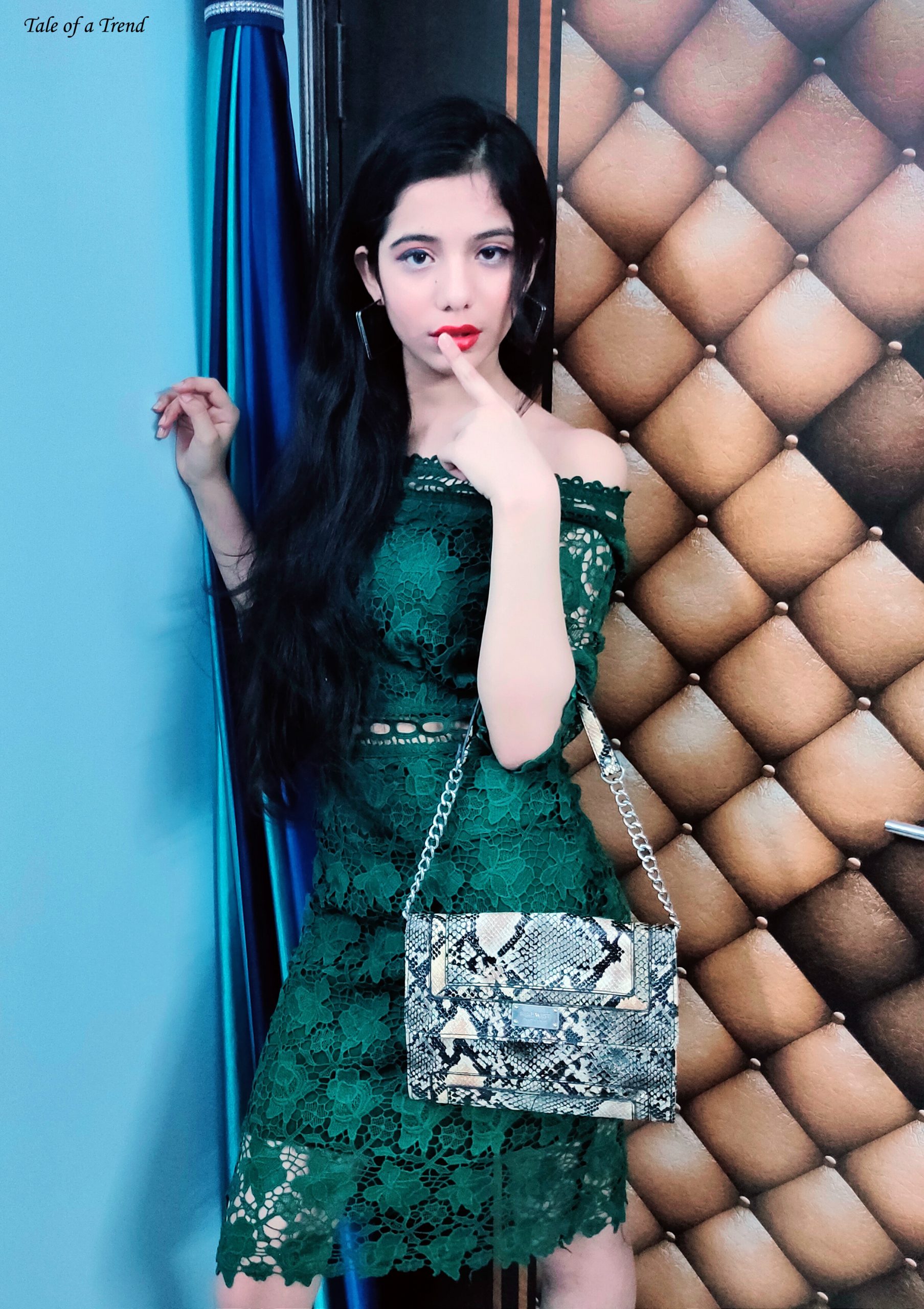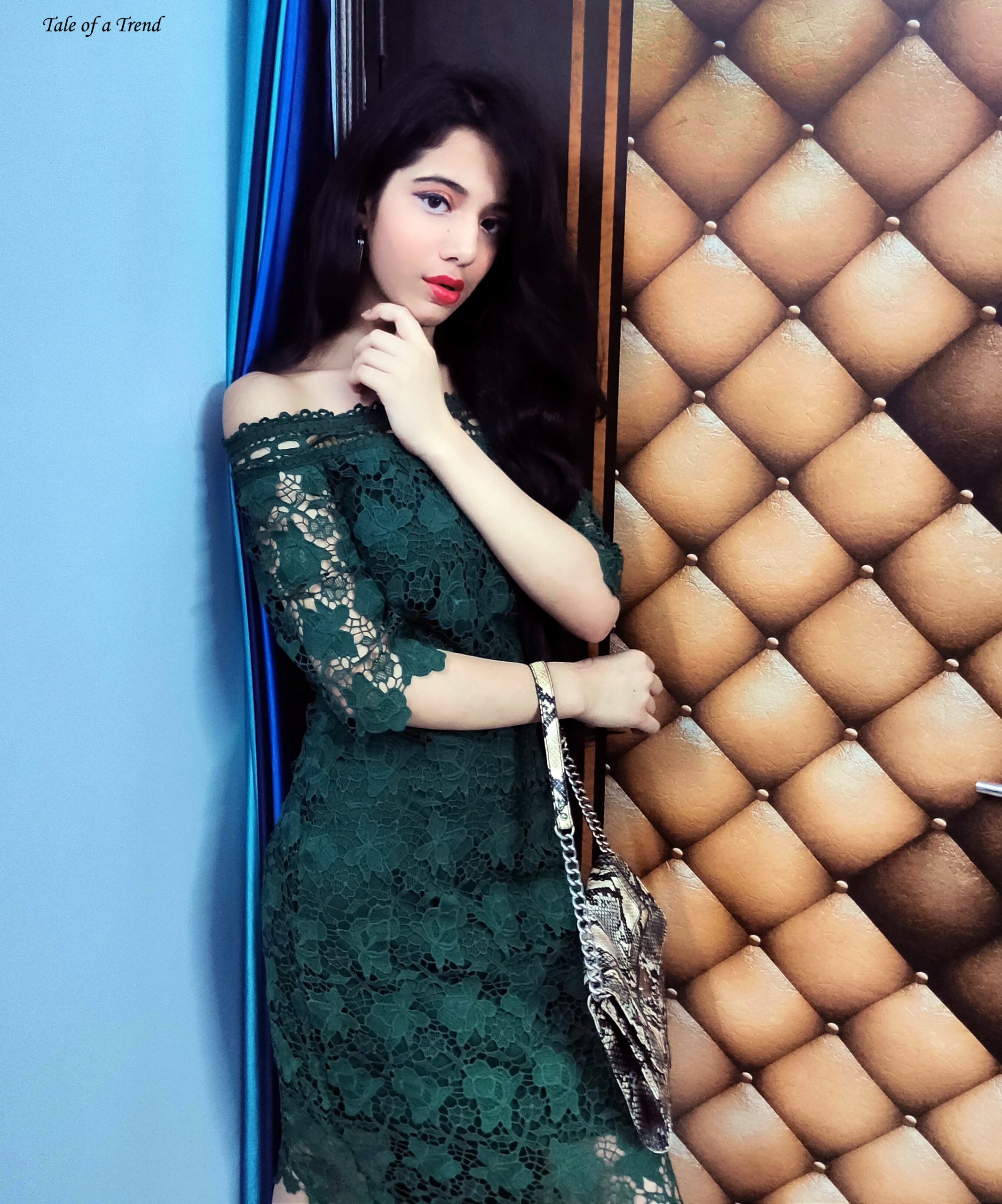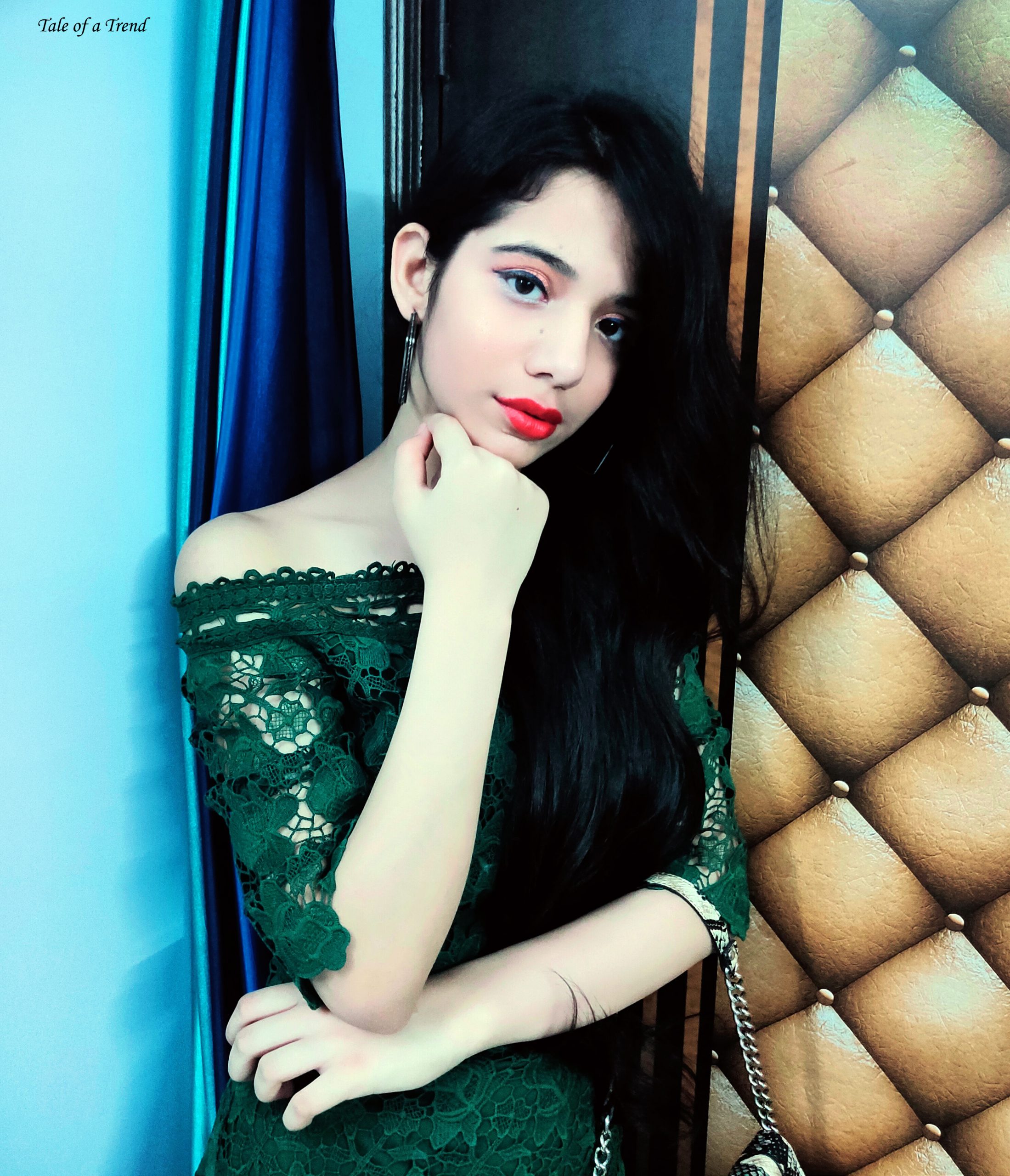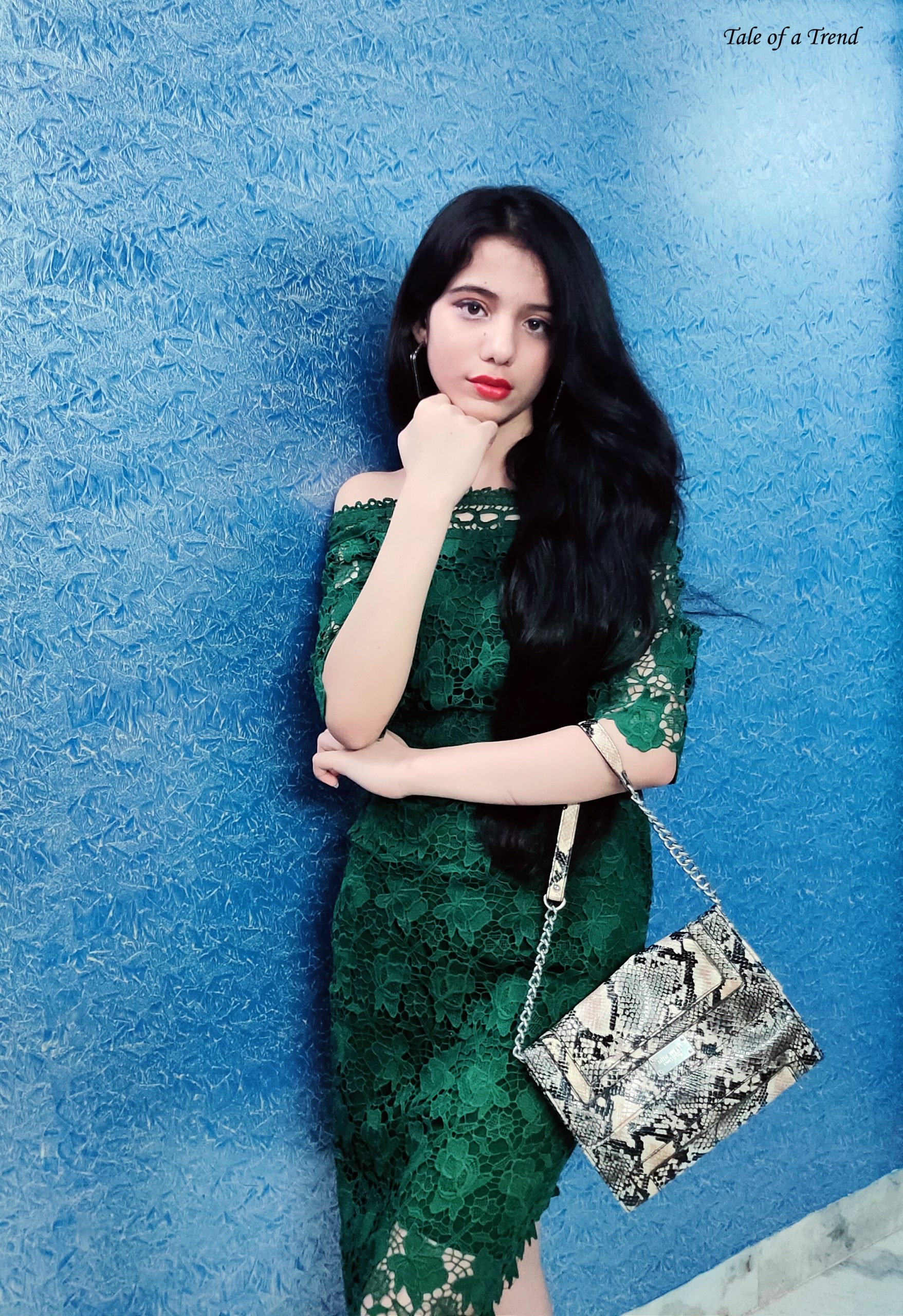 8. 'Who's Laughing Now'– "You are a museum full of art, but he had his eyes shut." – Rupi Kaur
Trust me if Jennifer Aniston can get over Brad-Pitt, then you can definitely get over the guy that clearly doesn't deserve you! So instead of weeping around now, just like our model channel your inner baddie with a crop top paired up with jogger pants and a badass bandana!
Model- Maneet Dhillon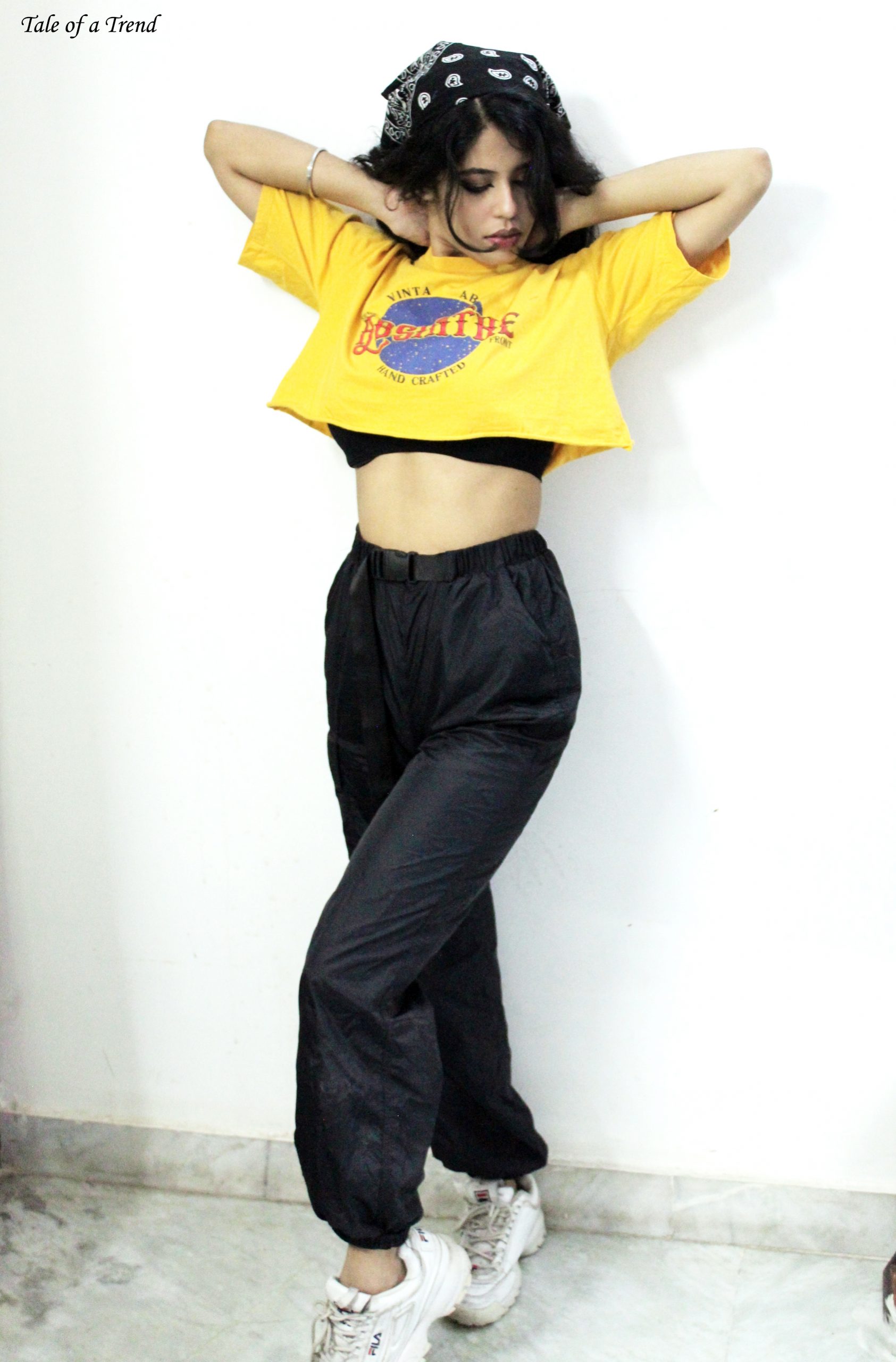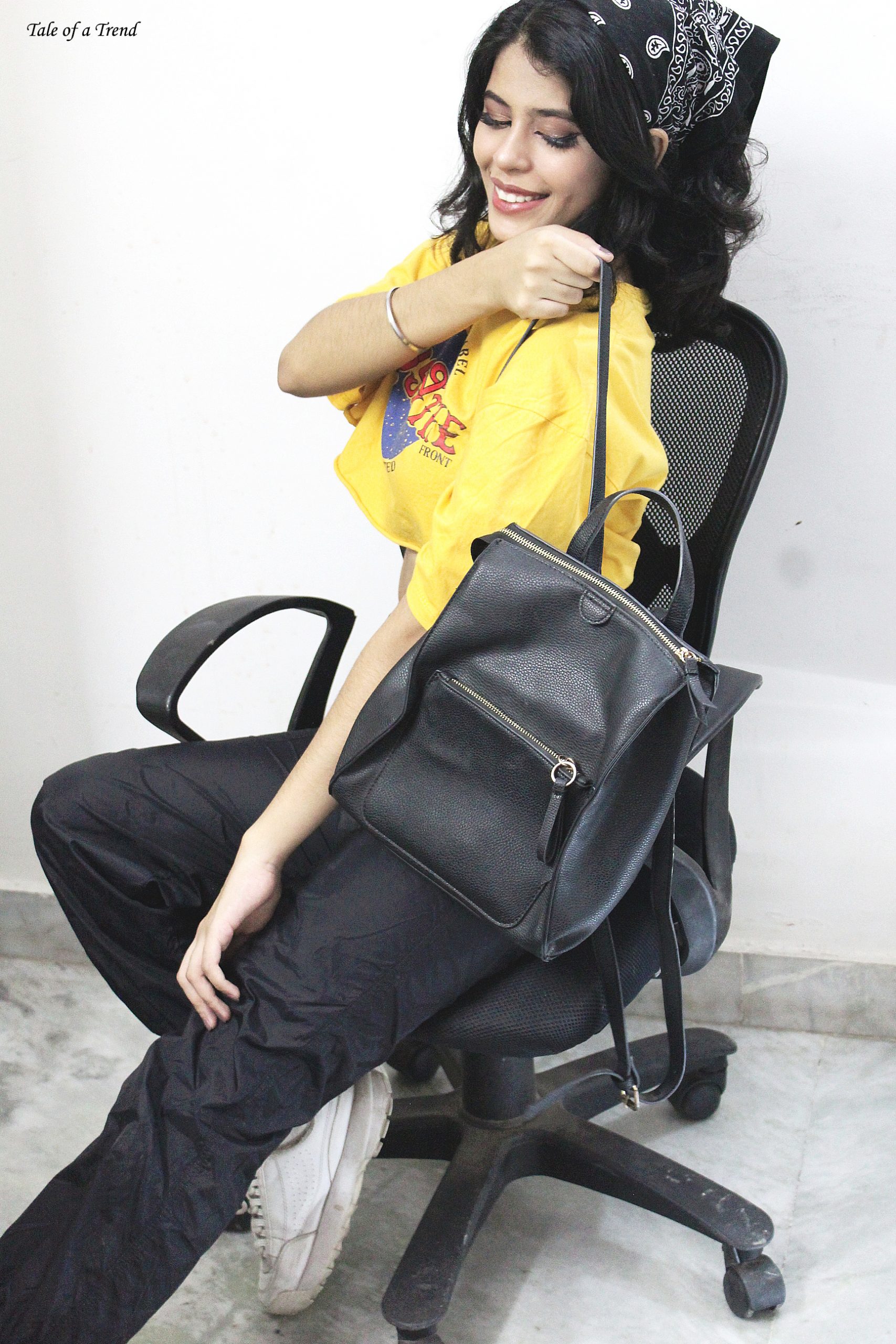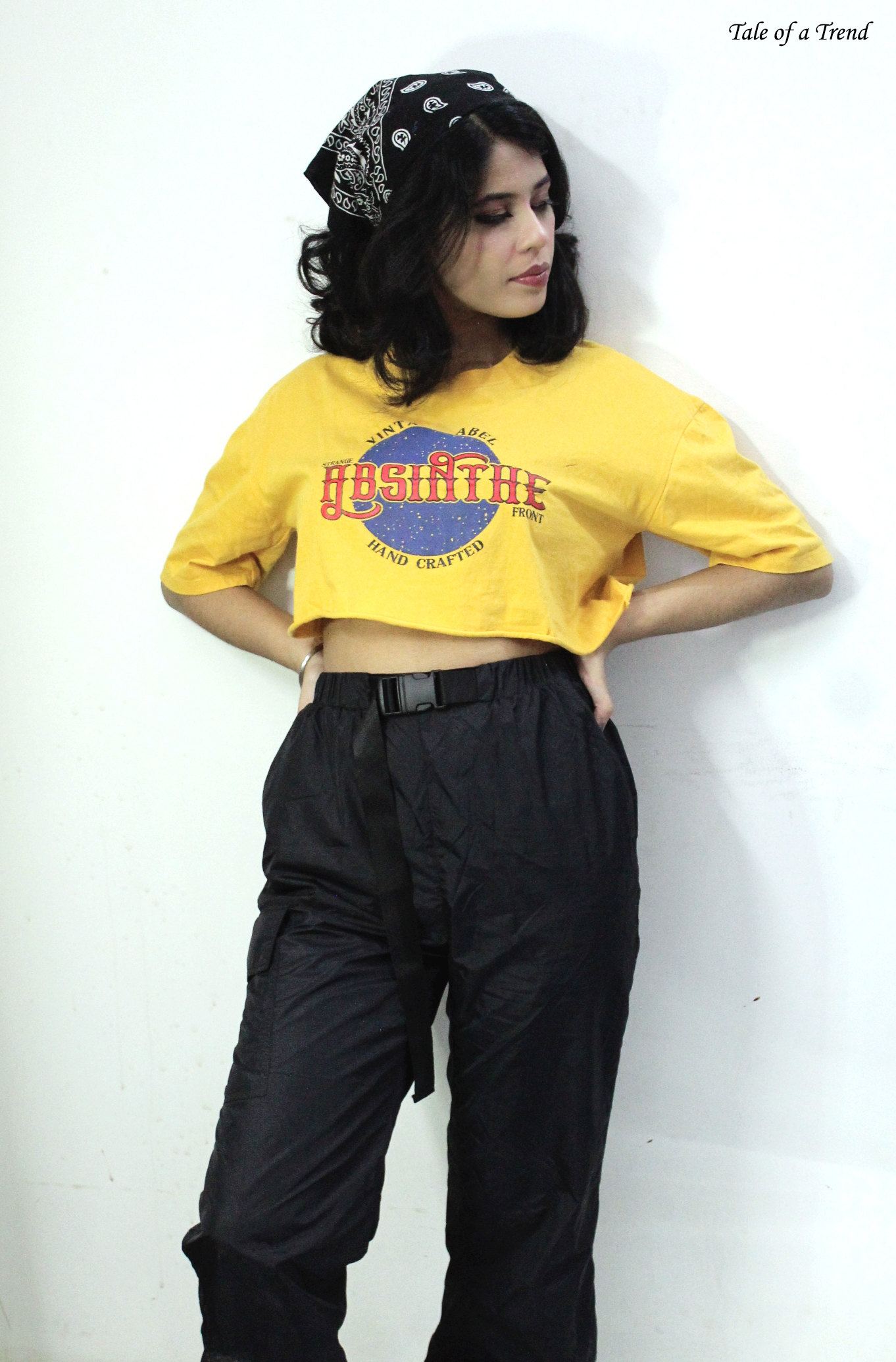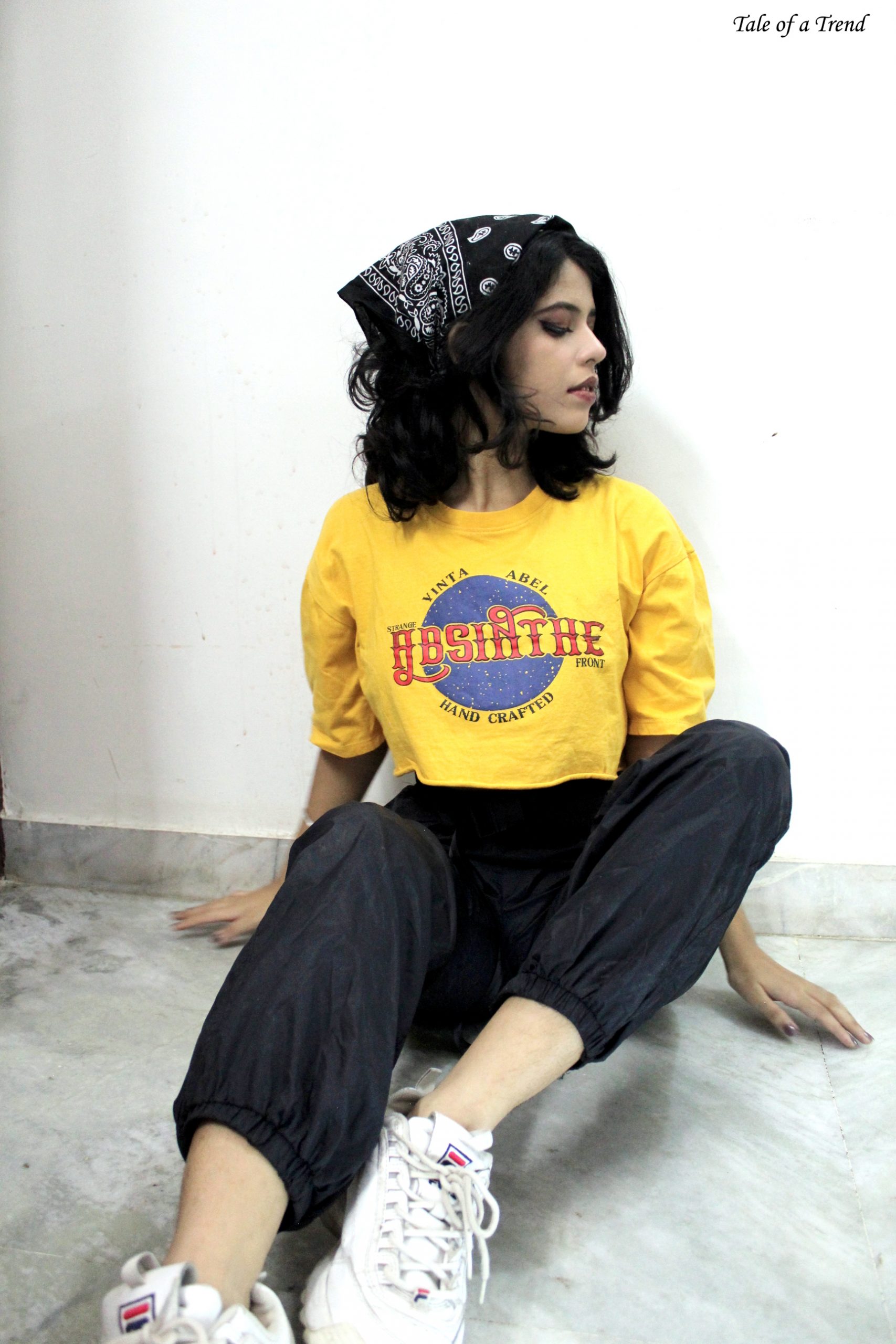 9. Ex's and Oh's– Over with your ex but still insecure about His Next! Girl, just give your back and turn around in some  power-ful outfit. Step into some cool jeggings paired up with hot tube top, take it up a notch by throwing some jacket or coat over the shoulder & soon you'll realise, the thing that was missing wasn't even him. It was Just You for yourself!
Model- Vaishali Grover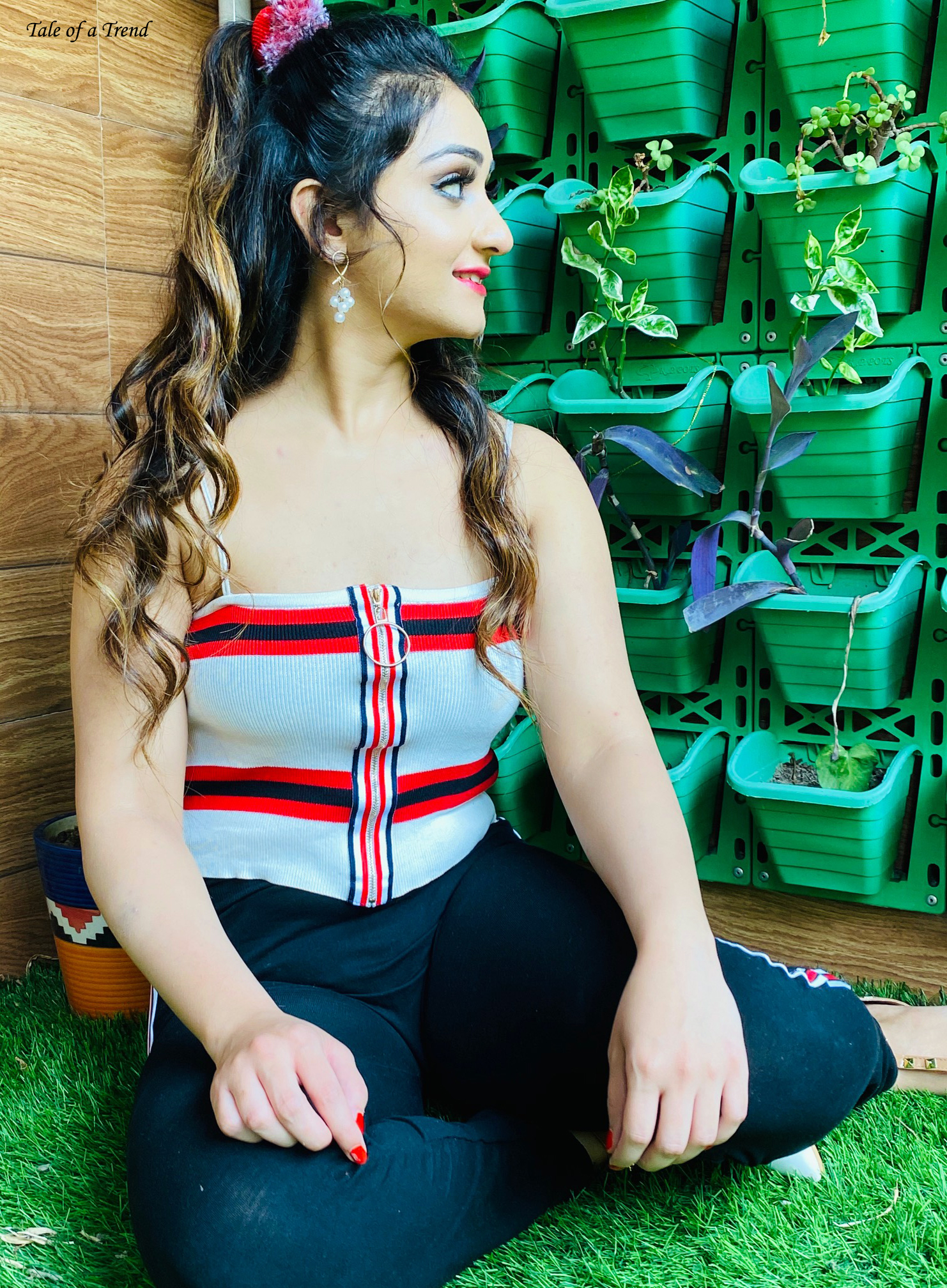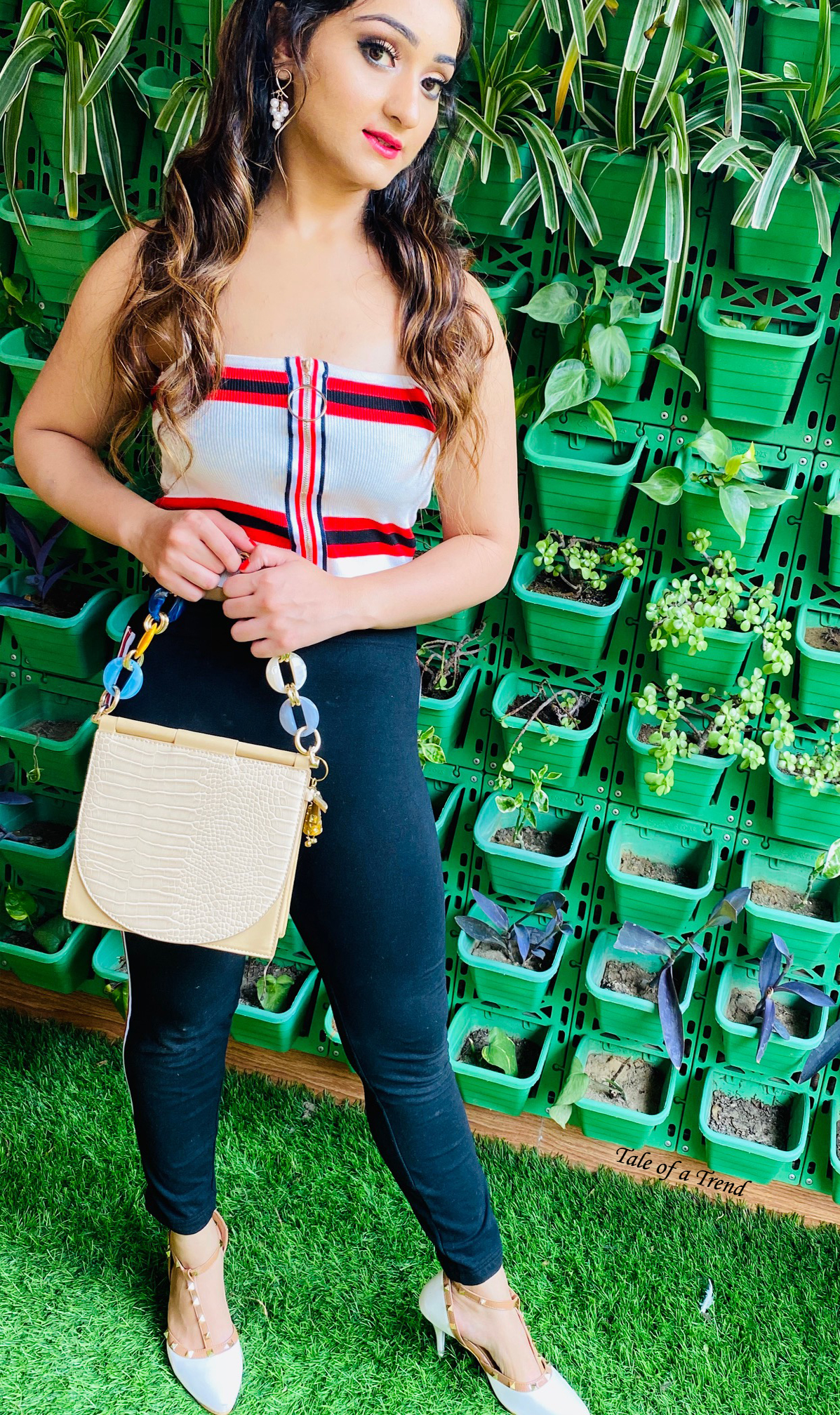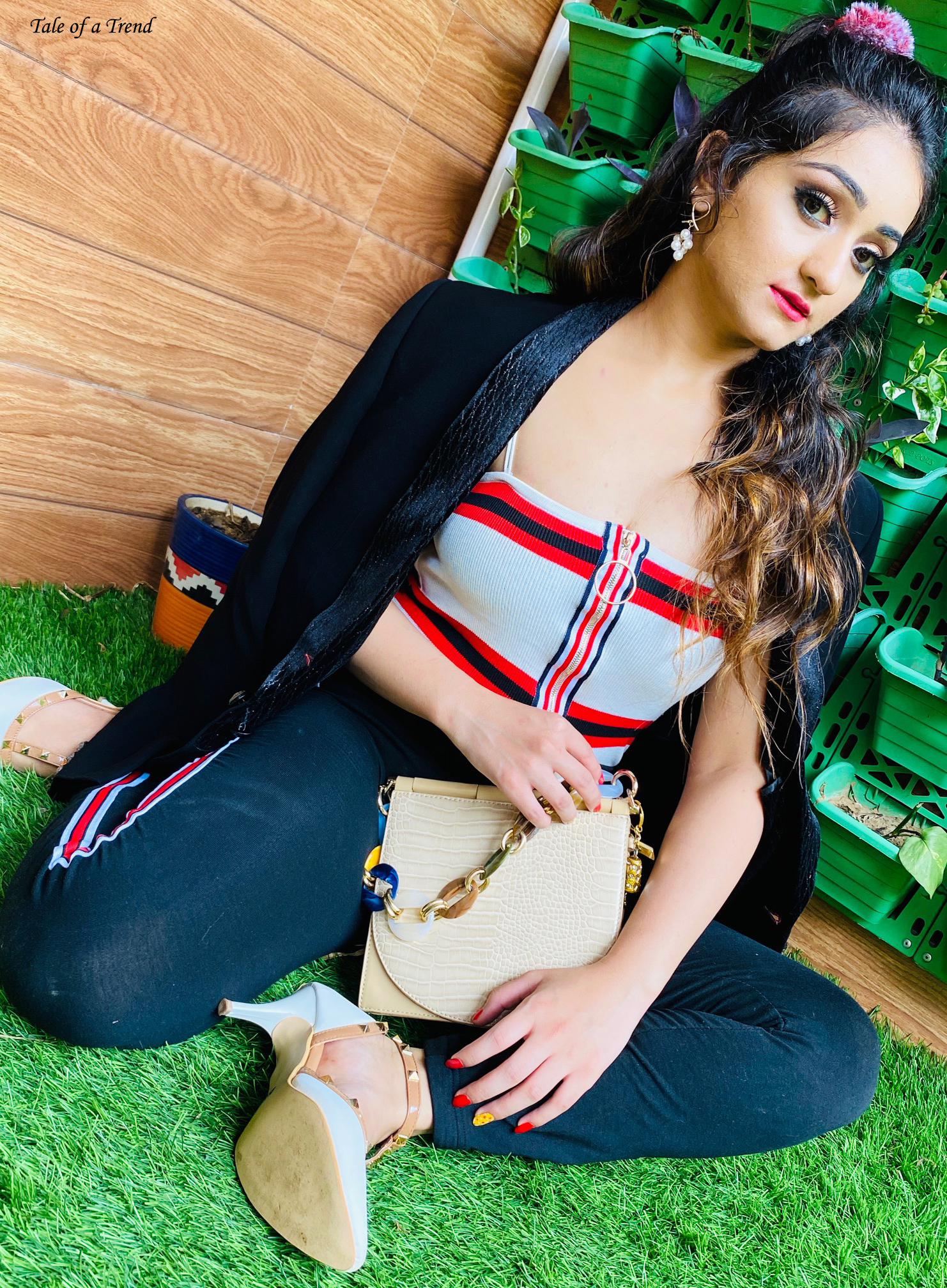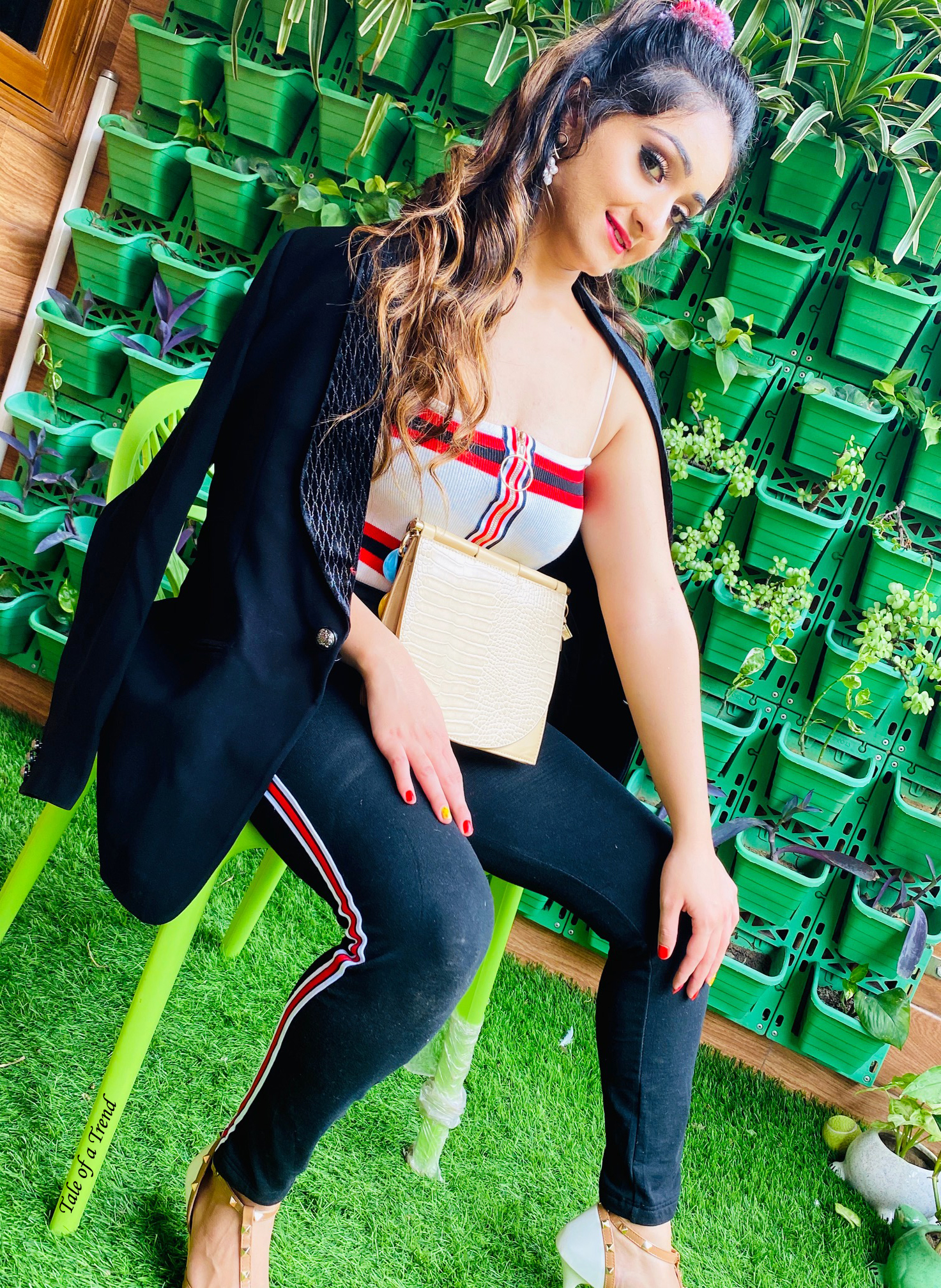 10. 'Same Old Love' – Just like Selena Gomez are you too sick of that same old love? Well one thing's for sure you aren't wasting tonight on him! Let us assure you that there are still plenty of fishes in the sea and we have got the just the outfit for you to get you hooked again. Wear this off shoulder collar top with the sequin skirt, perfect to take you back to fishing!
Model- Yashika Jatav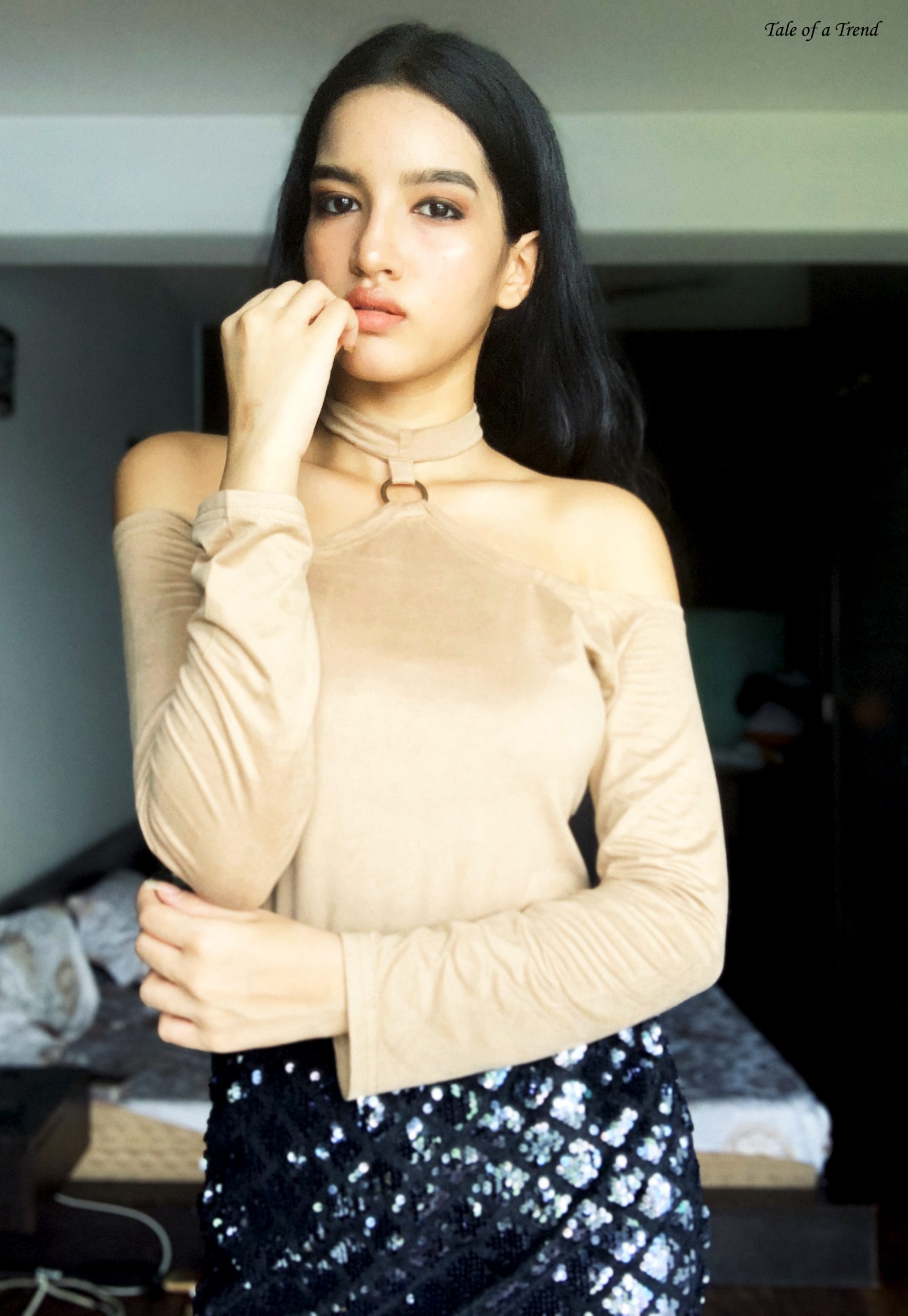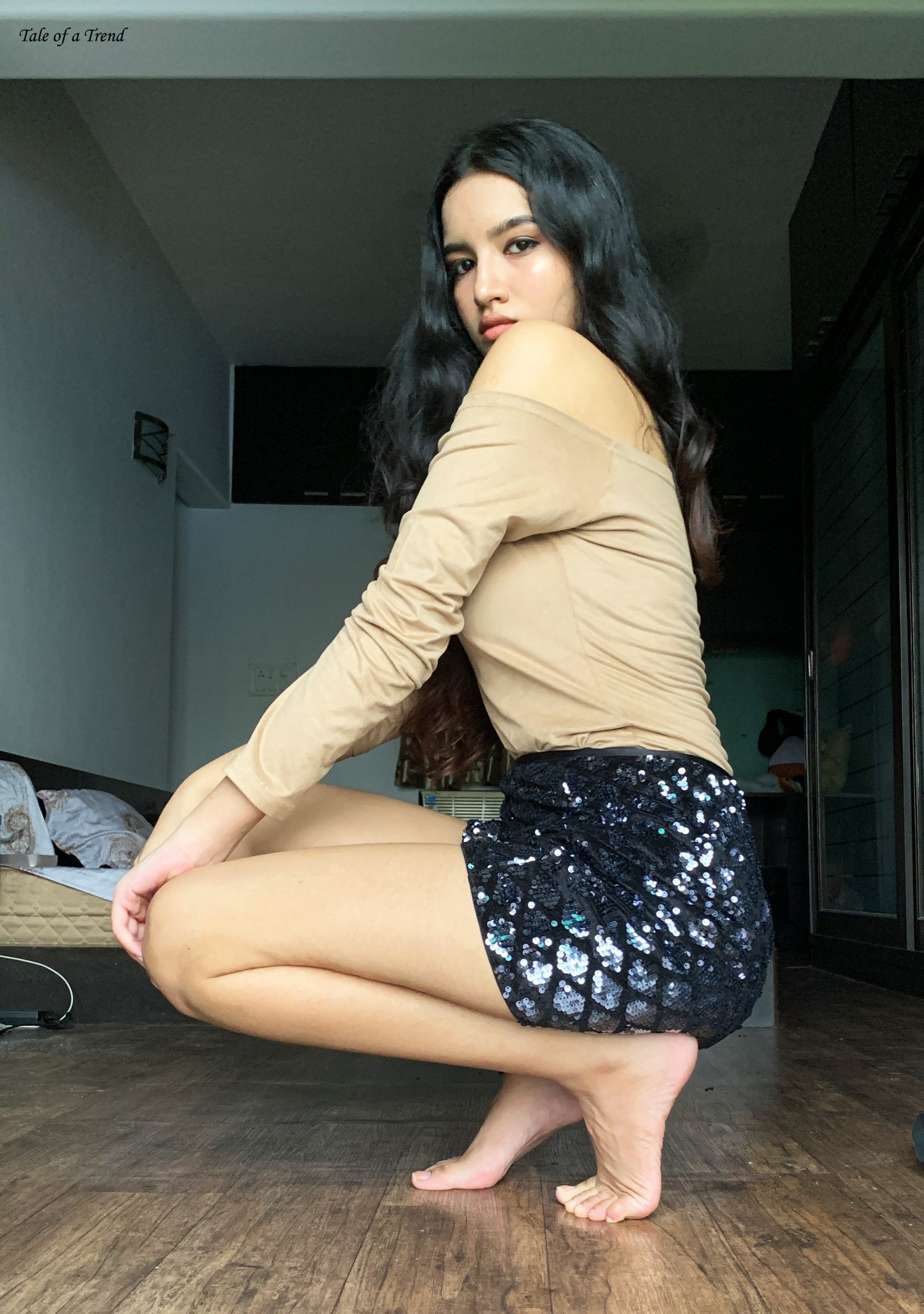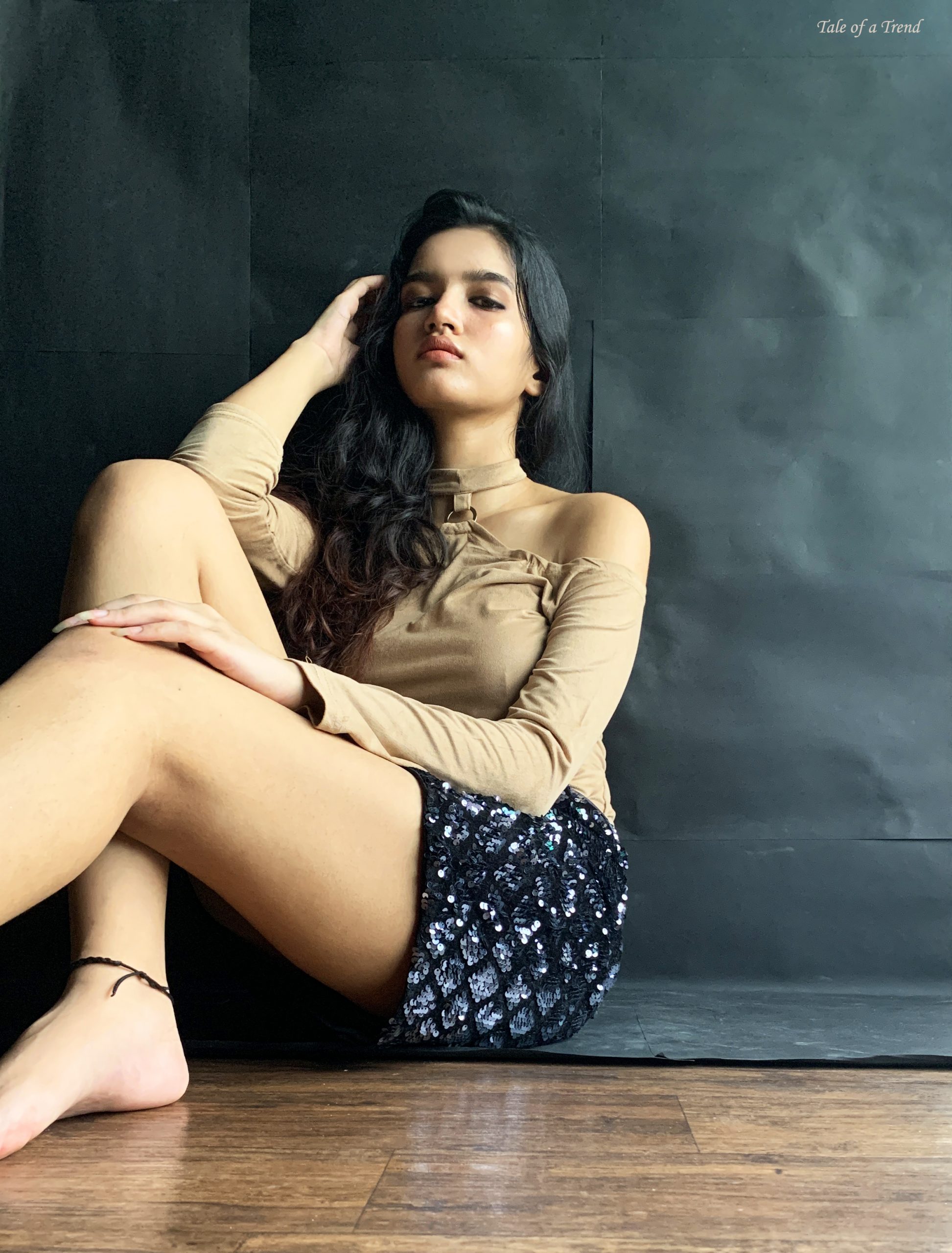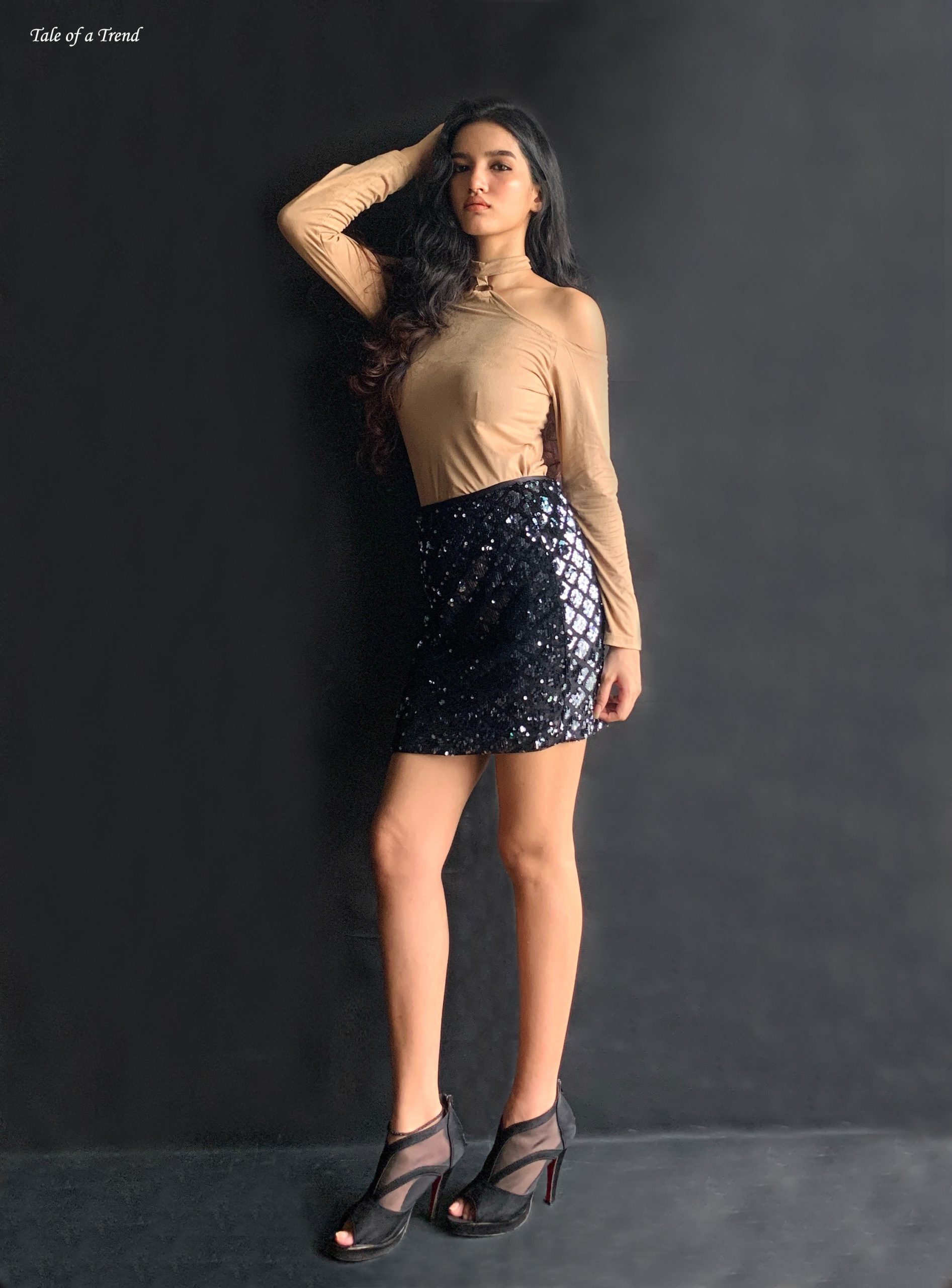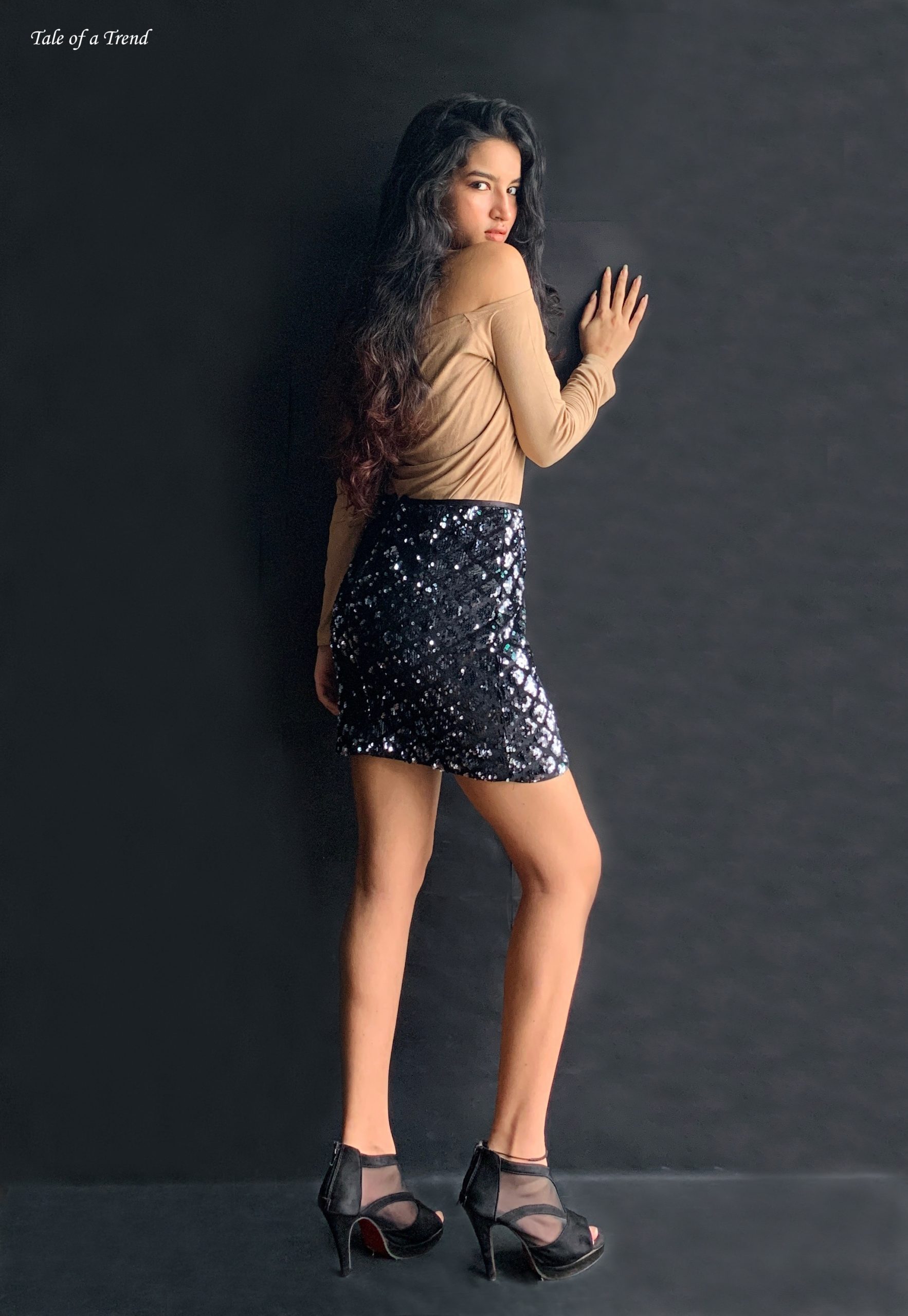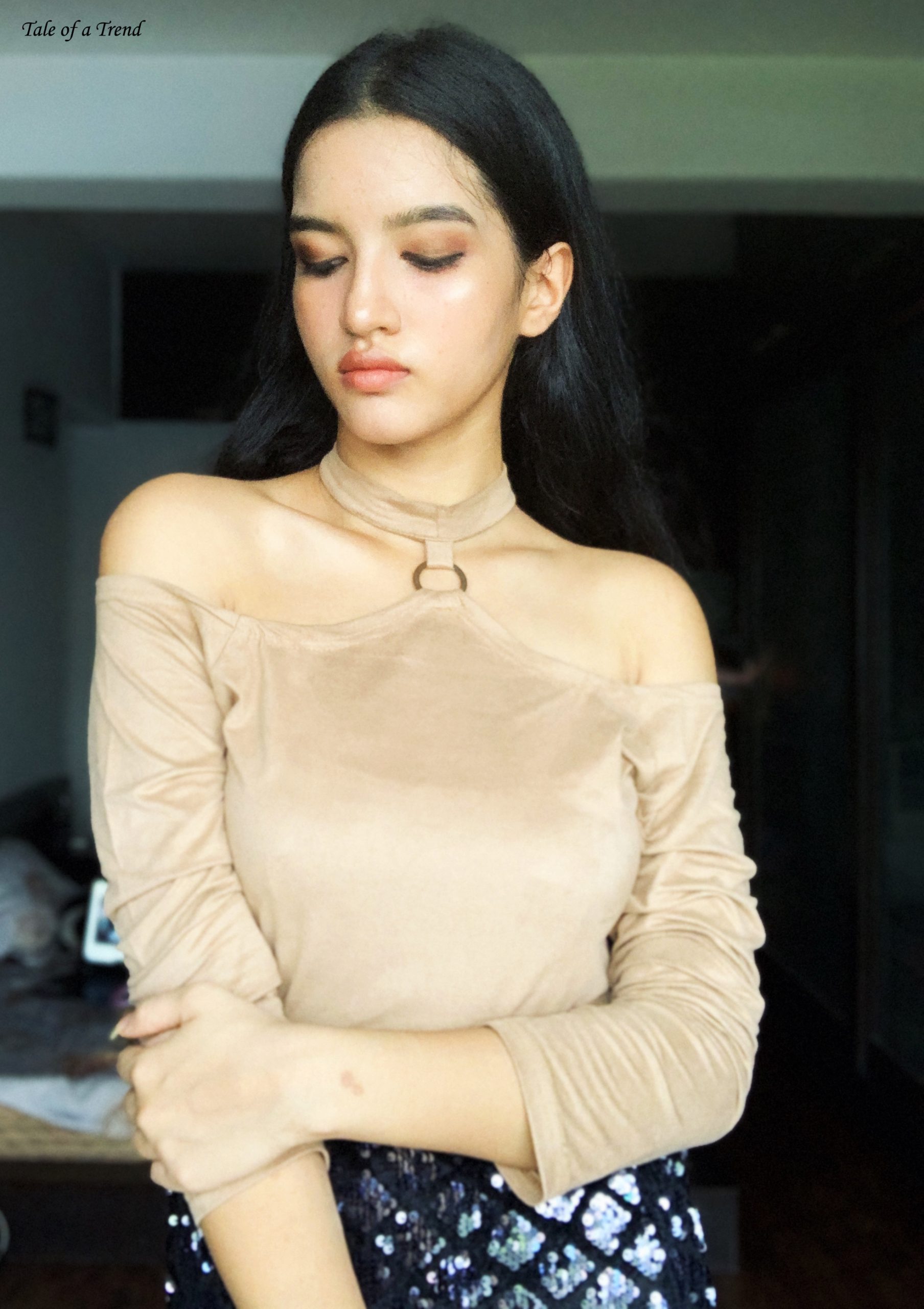 11. 'The Ex – Factor' – He might would have been your world for a while but however with this look you will have the world at your feet! Wear this flattering but fierce knotted satin blouse paired up with the slit pencil skirt and the animal print scarf to give you the wealth of exotic different style.
Model- Maneet Dhillon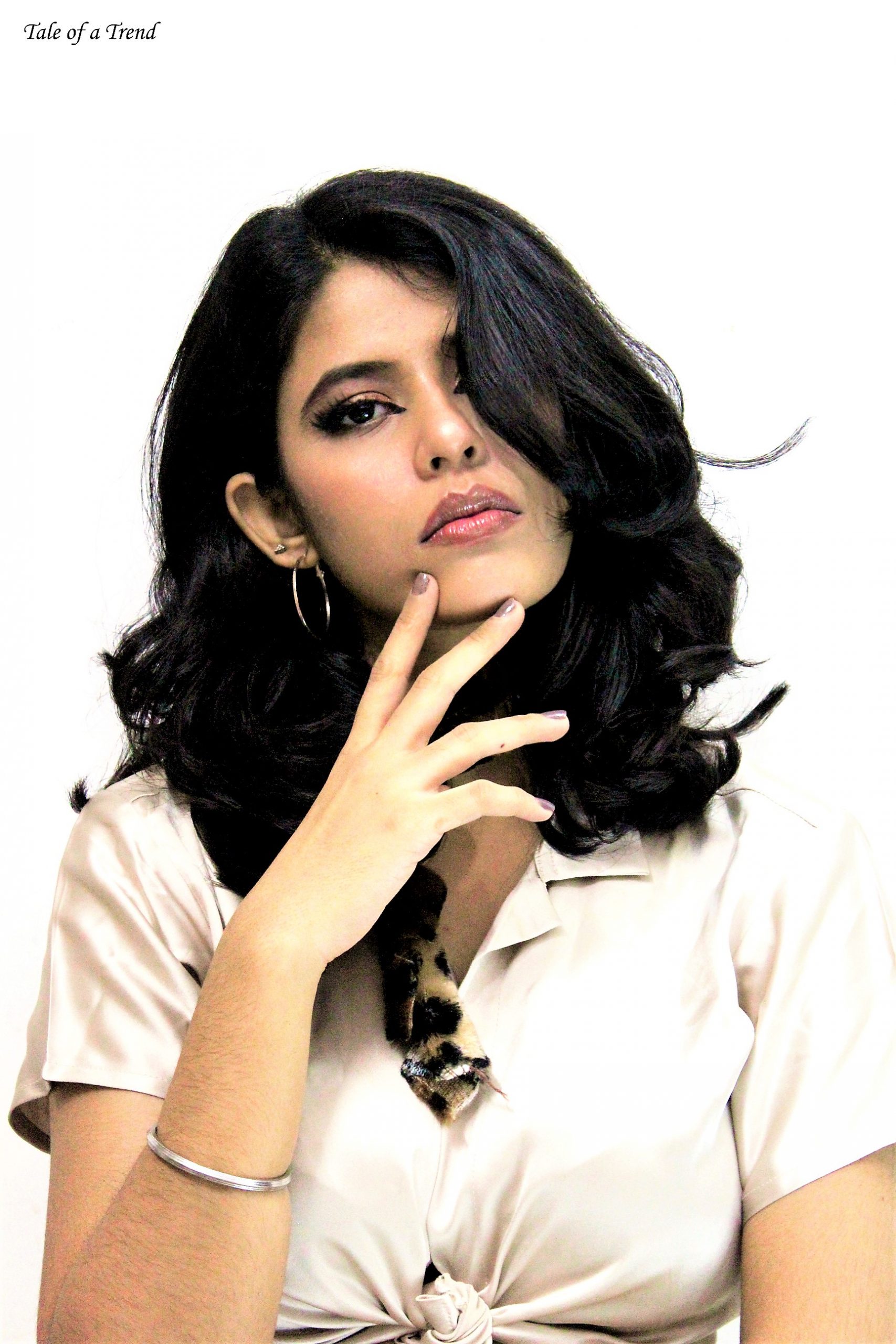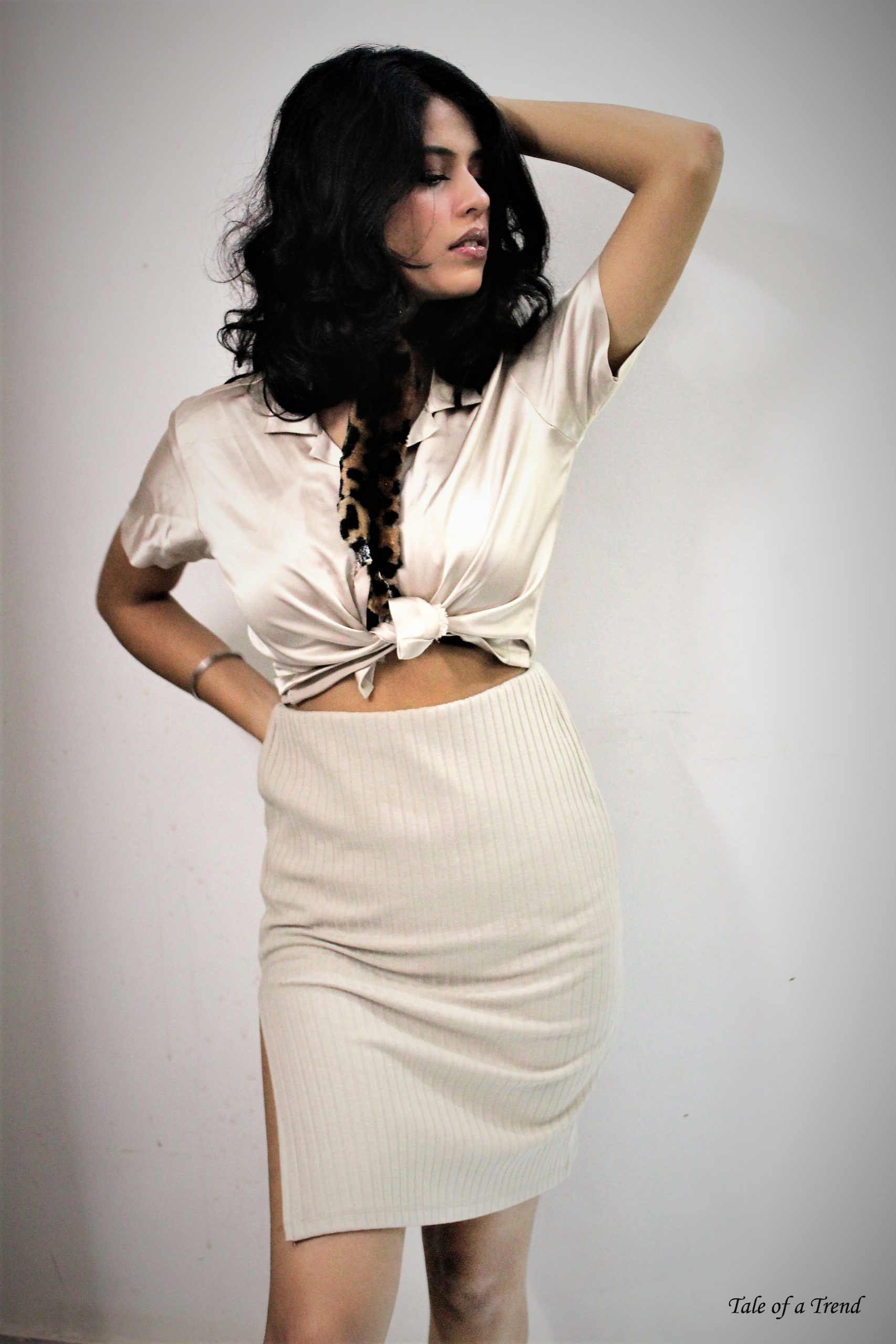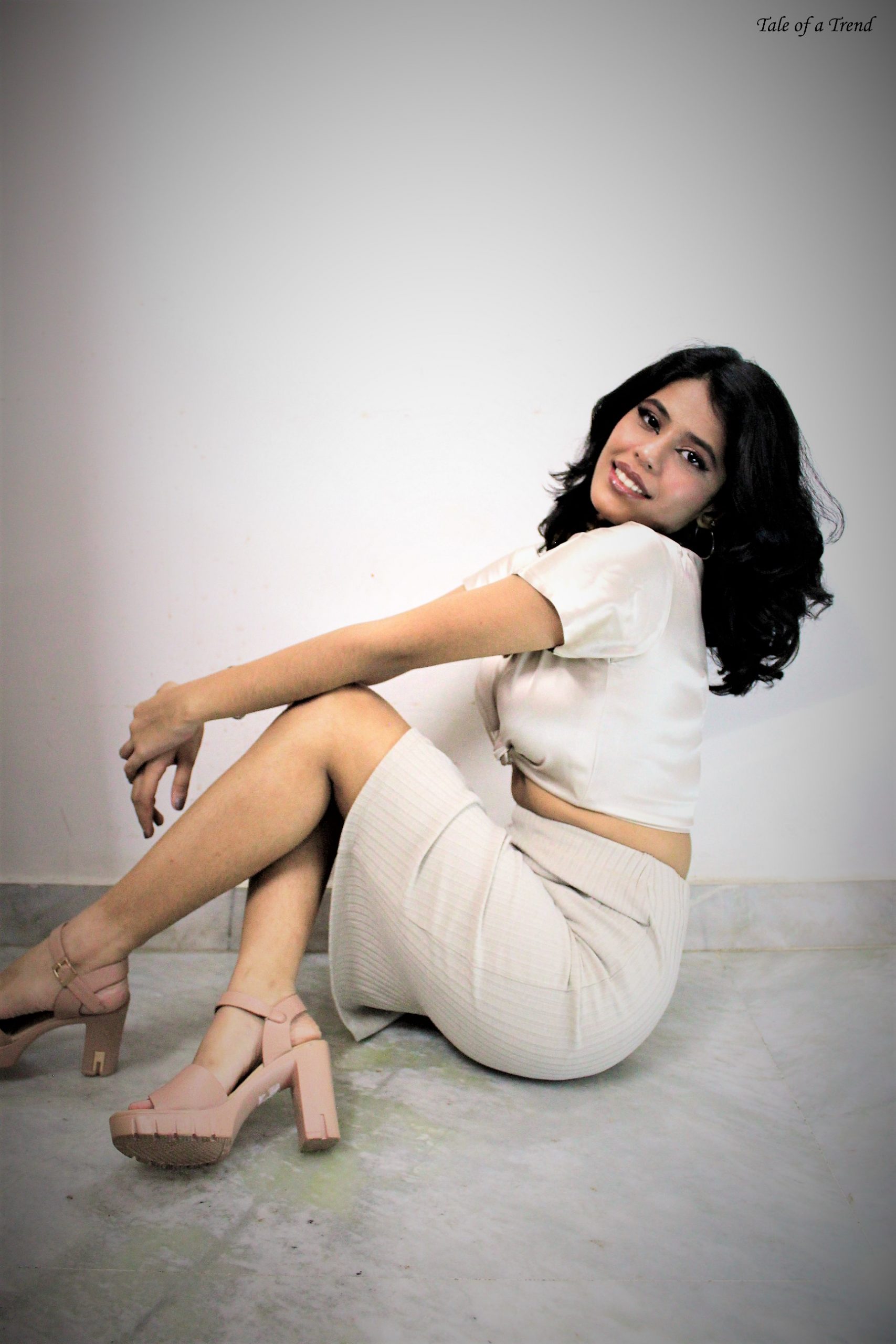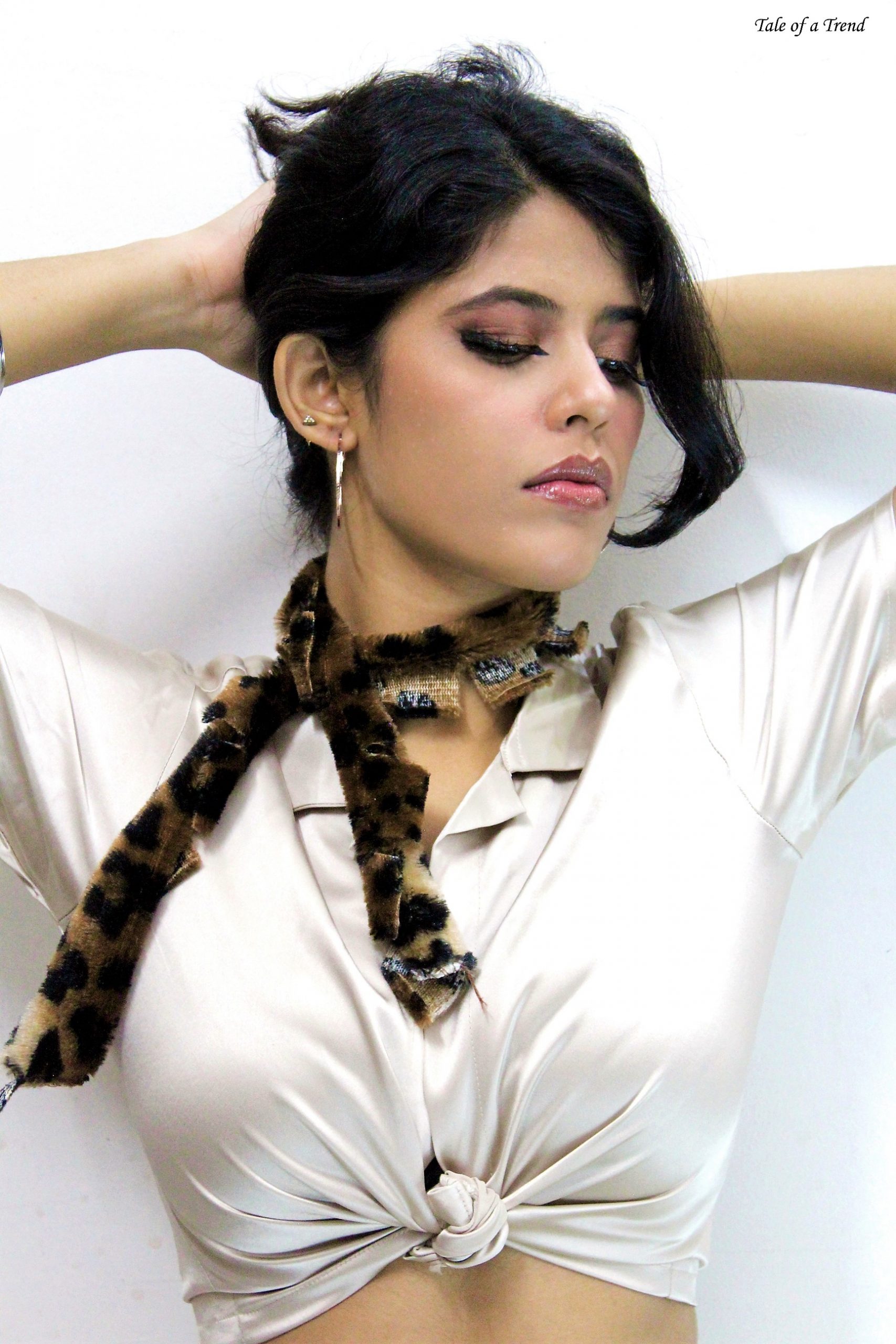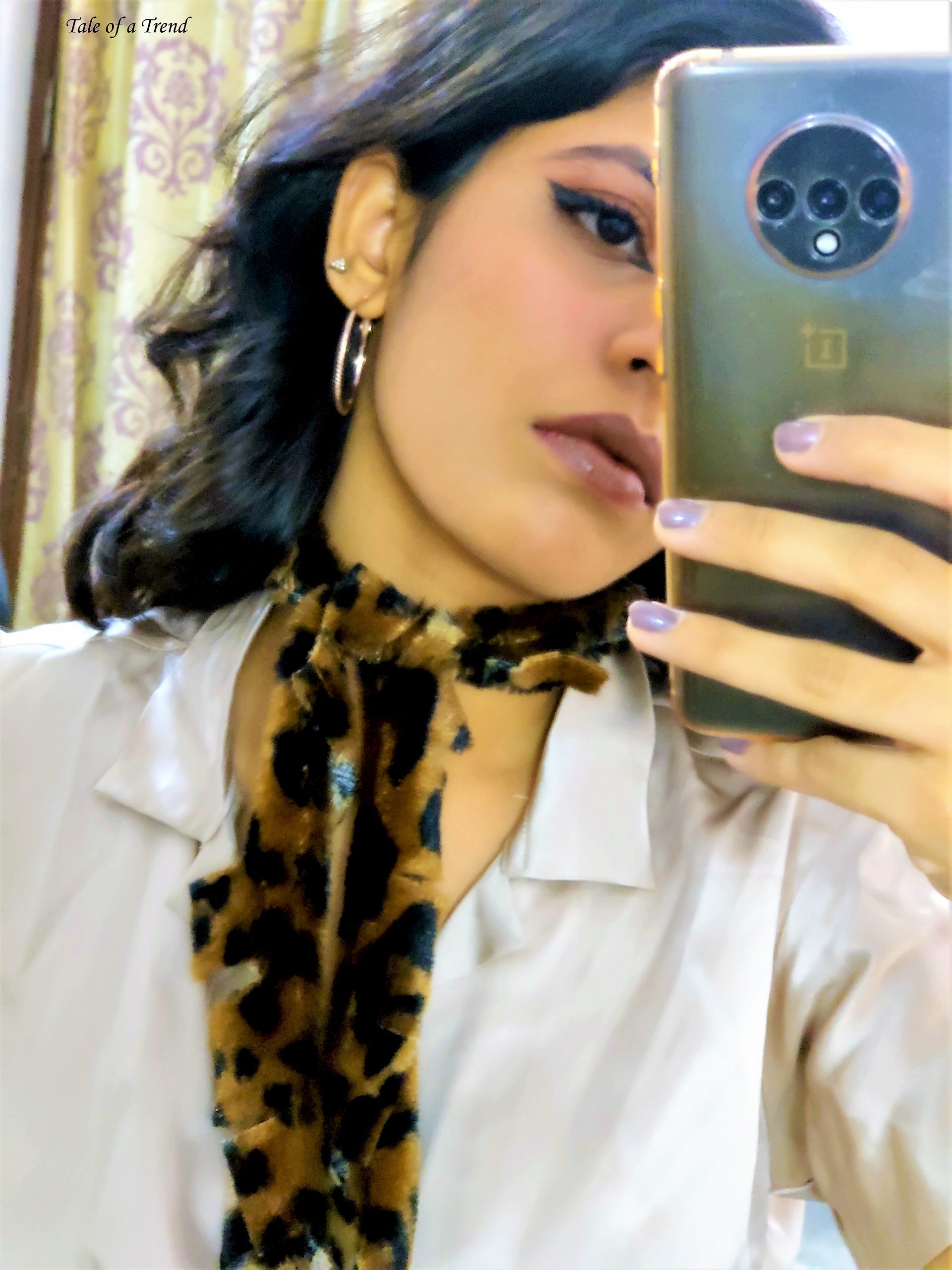 That's all for this post. Heal your heart girls and get up again to rock the runway of lovely life! See you soon.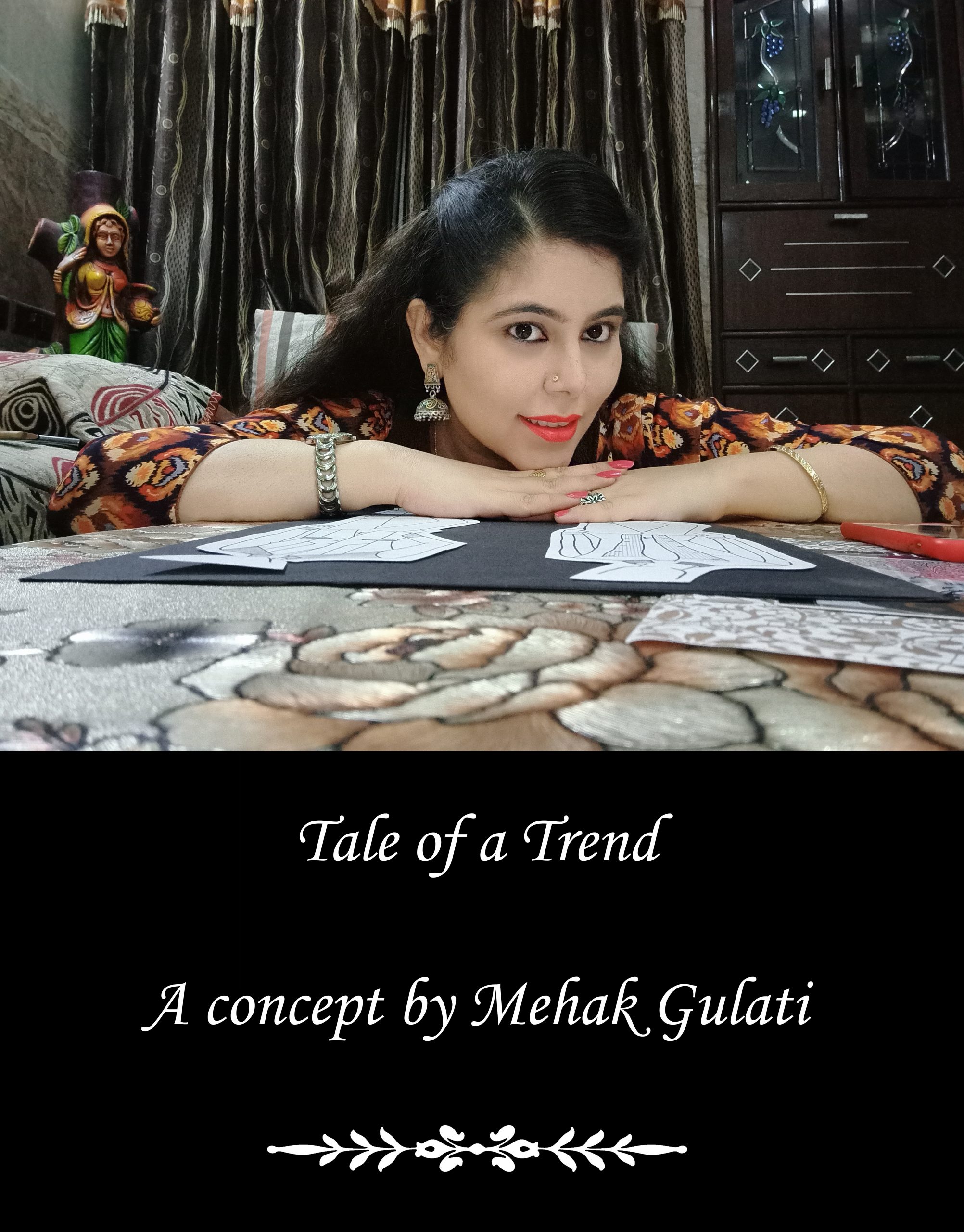 The Trendy Team
Concept and Styling: Mehak Gulati
Co-stylist and Co-author:  Ishita Dotania
Models:  Yashika Jatav, Sezal Thukral, Simransays.so, Vaishali Grover, Maneet Dhillon and Aamya Singh
Photography: Shoot from home
Ishita Dotania