Hey my dear readers!
Are you guys ready to give a whole new meaning to 'Freedom', this Independence Day?
Say 'NO' to the TIES of tyrannies of the past and tentacles of old fashioned dogmas.
And a big YES to the TRENDY TIES in your look-book!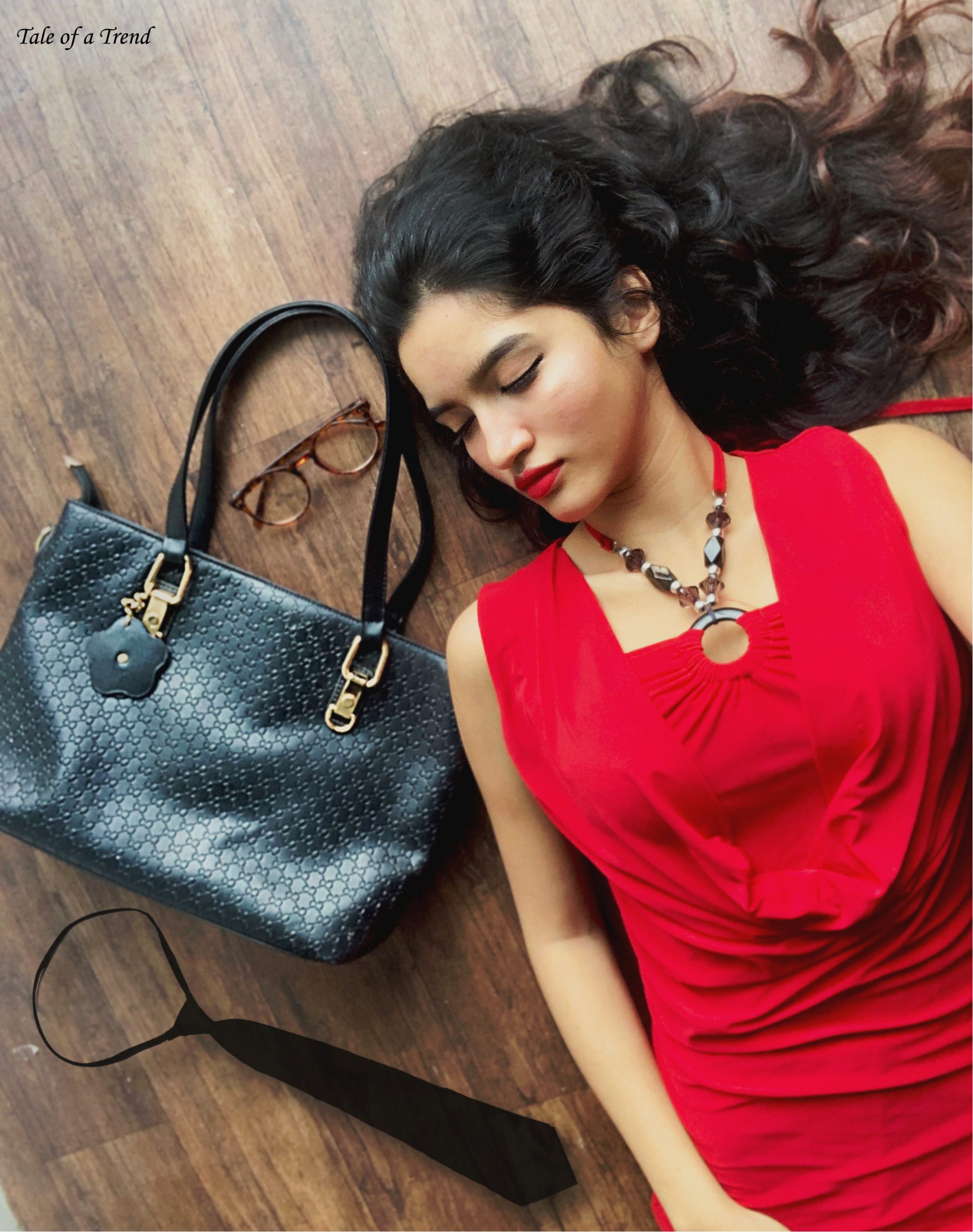 Celebrate the 'Free in Freedom & Freedom in Fashion' by being your best self, with just the right amount of patriotic spirit to bring out the real you and become the face of the nation without leaving behind your essence & creativity.
At Tale of a Trend, we are here to pump up your motivation to express your creative thoughts and style statements to get you in tune with I-day.
1. Tie to Glorify – Once a wise person said, 'Anything a Man can do, a Woman can do it, even Better'.  Cheers to all the ladies here!
So my dear girly gang, Head Up, Heels High and don a Trending Tie! Get ready and spice up your red hot dress with a 'beaded tie' and not a classic tie. Feel the bead! Complete your look with a classy black handbag while you are heading to crack that business deal. Wear to Win!
Model- Yashika Jatav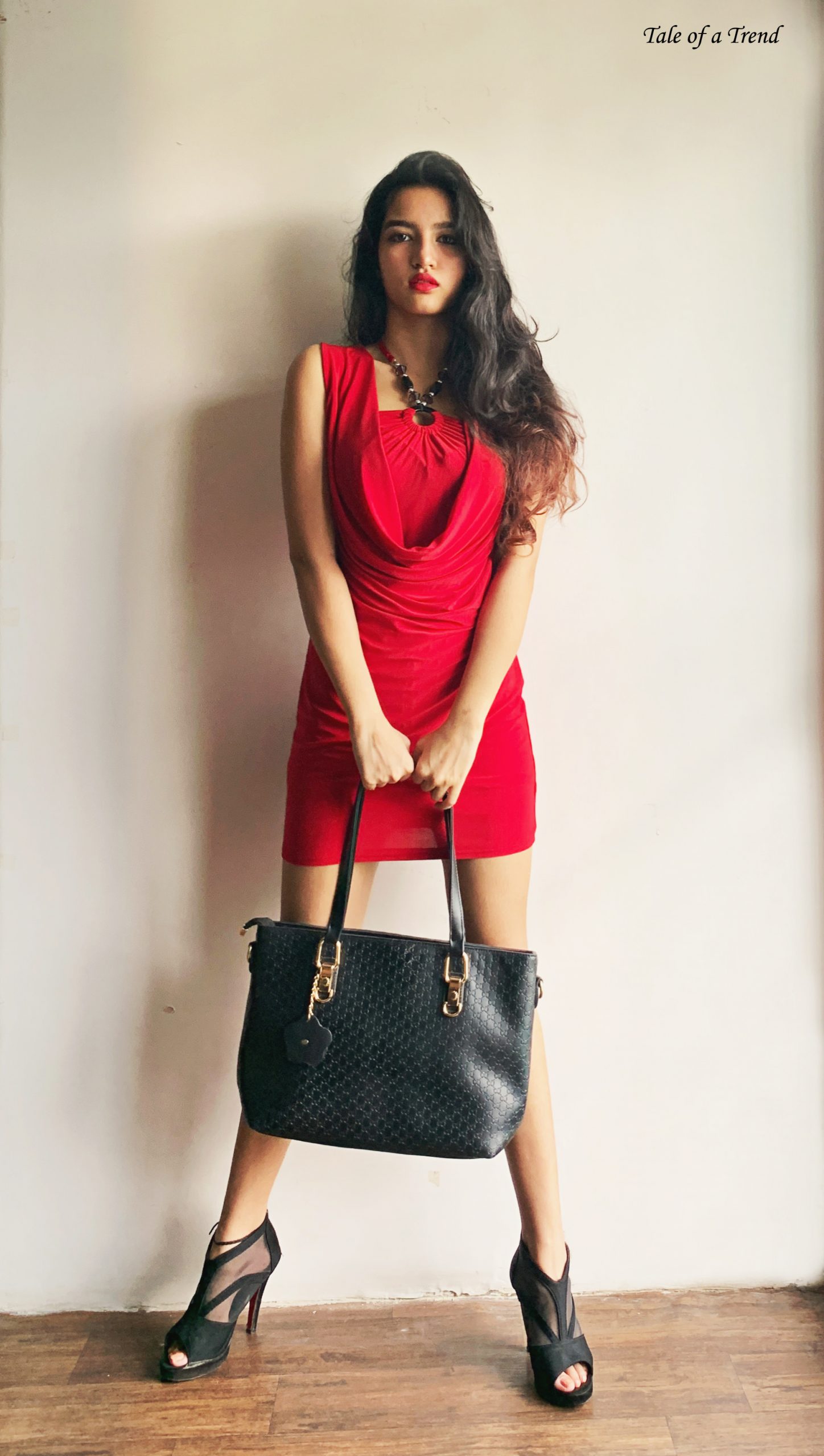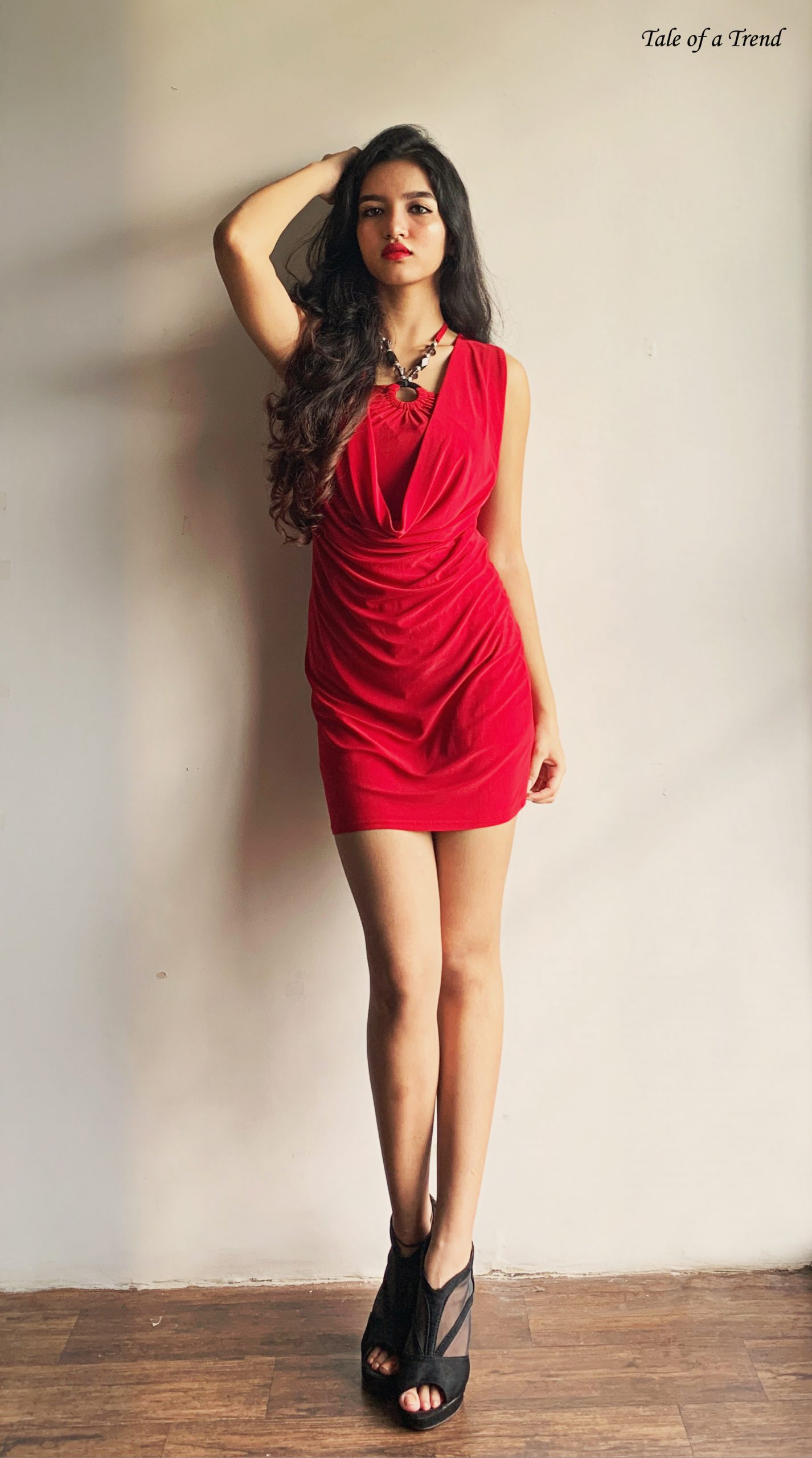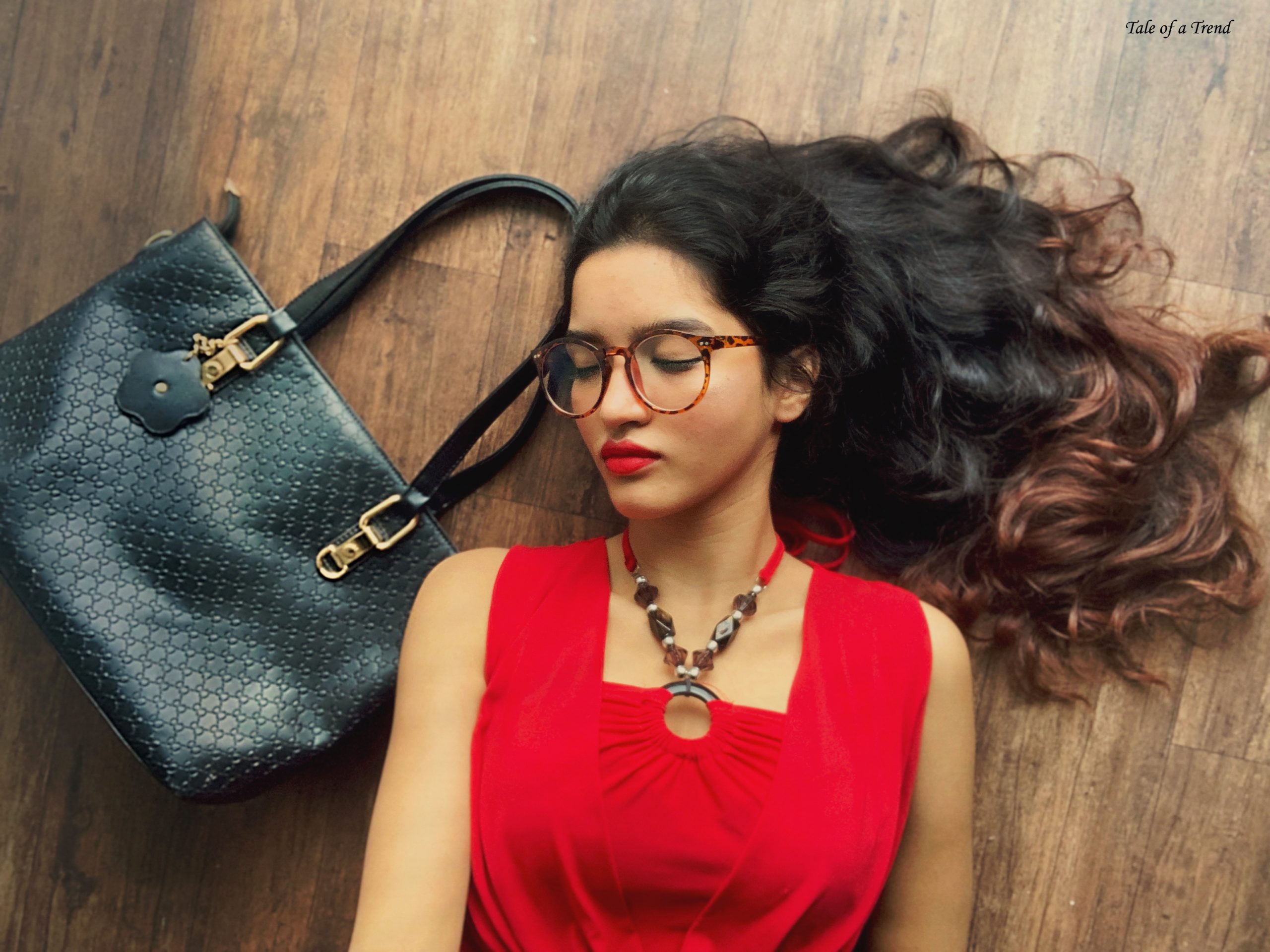 2. Tie to Satisfy – It's time to style your thoughts and exhibit your freedom. Black is bold and White is in vogue. 'Broach up the tie' and pin it on a white shirt paired with elegant black skirt and soothe your soul with the power of perfect style. Yes, I mean Dress to Express!
Model- Riddhima Malhotra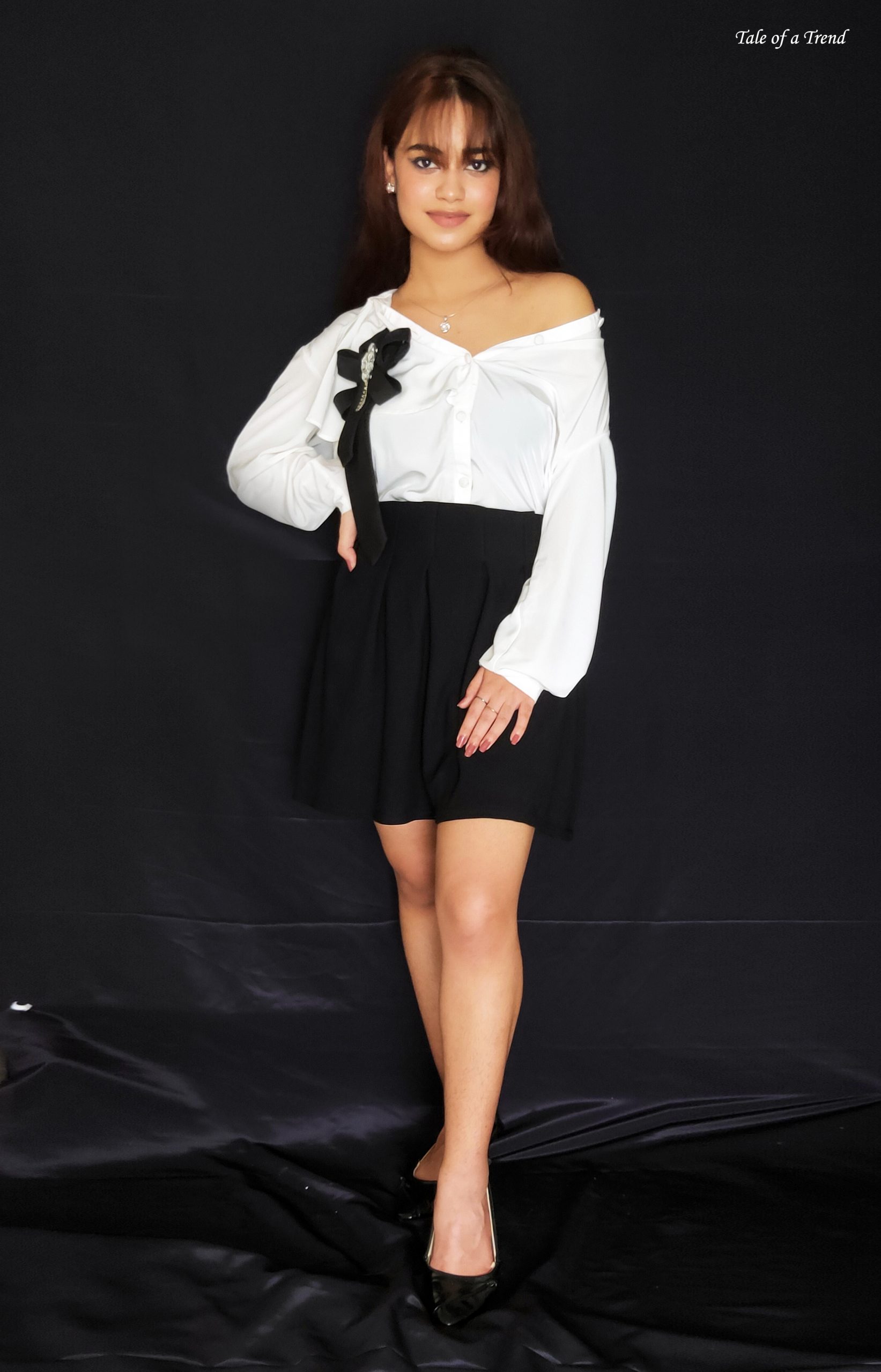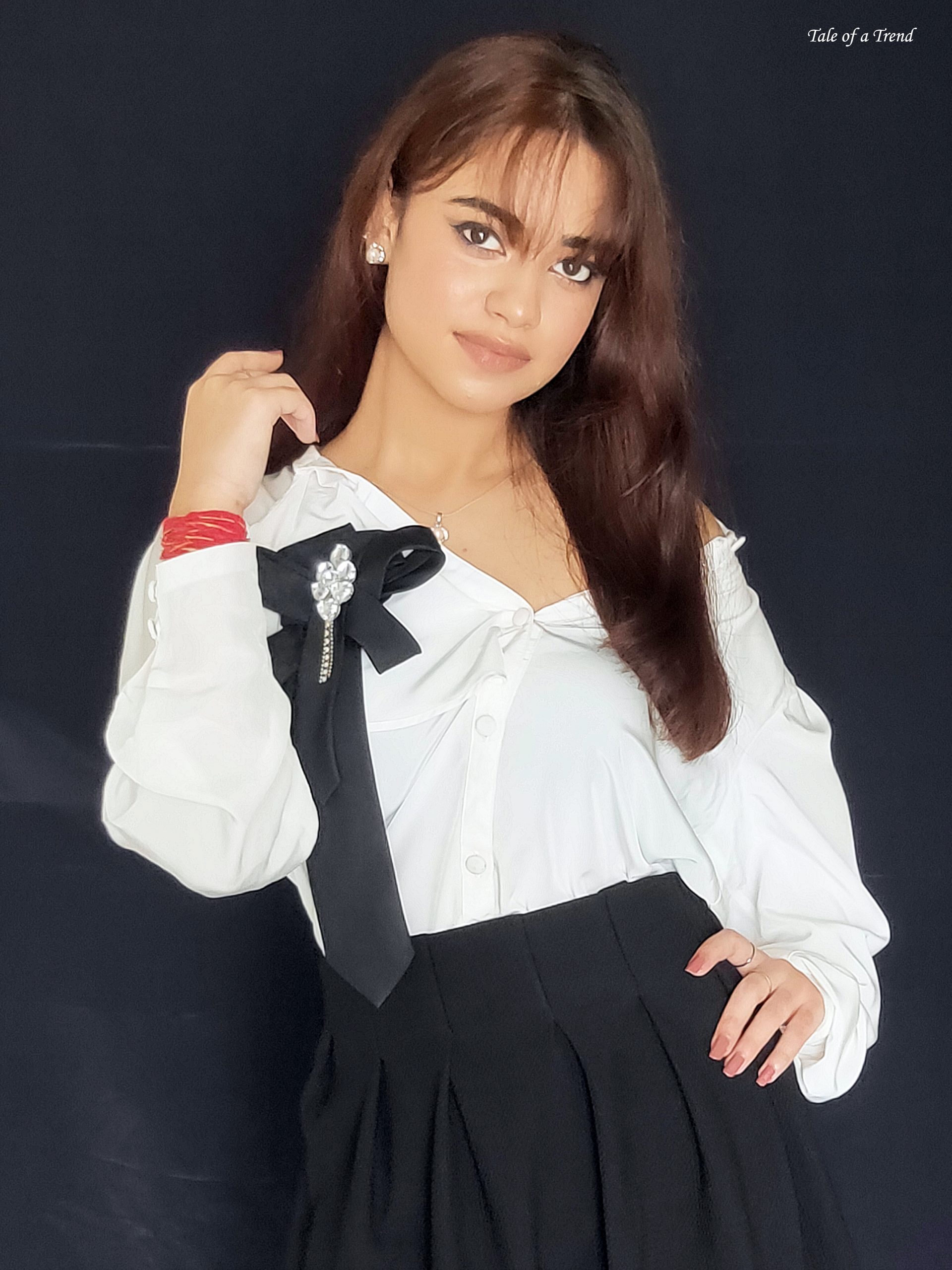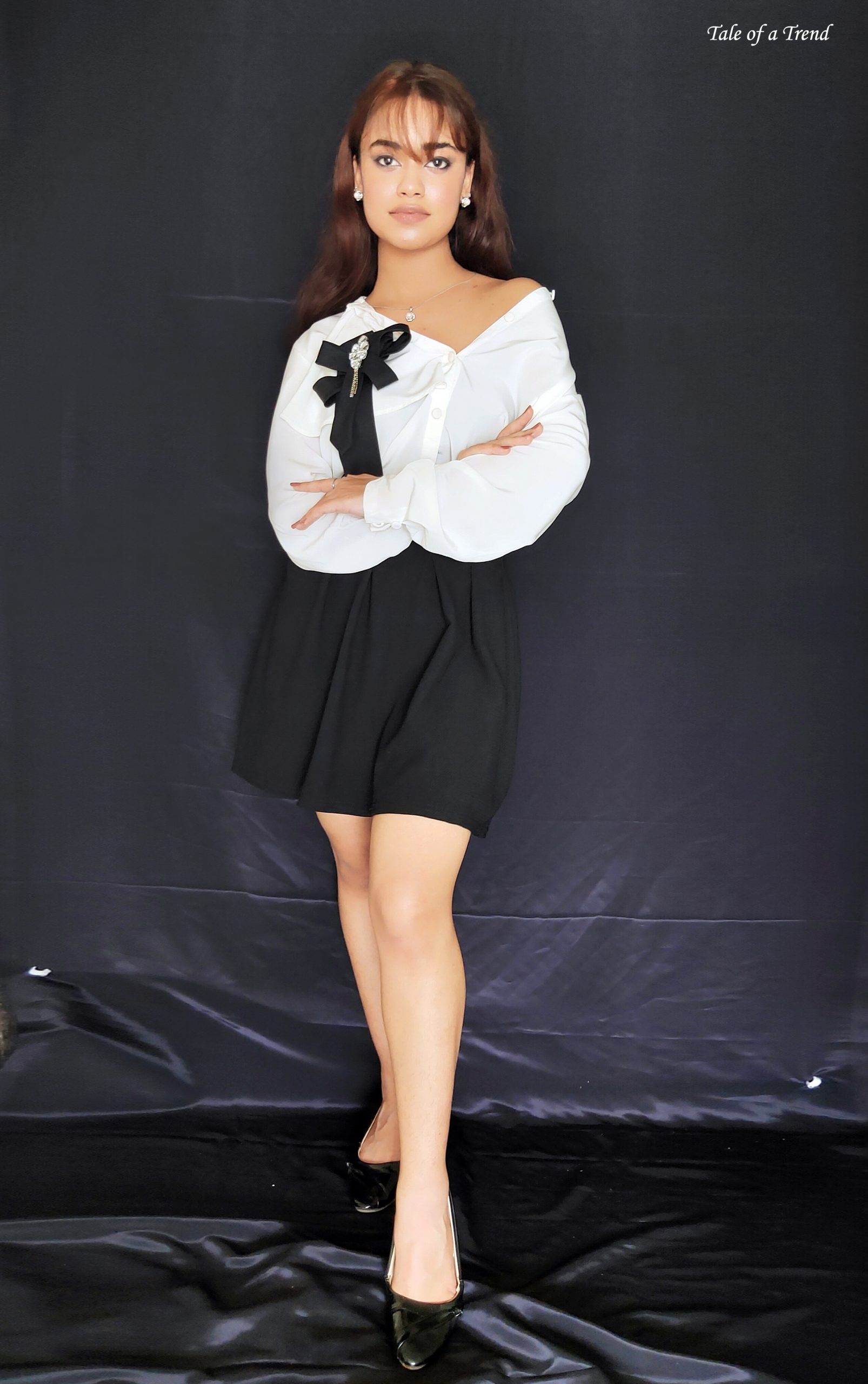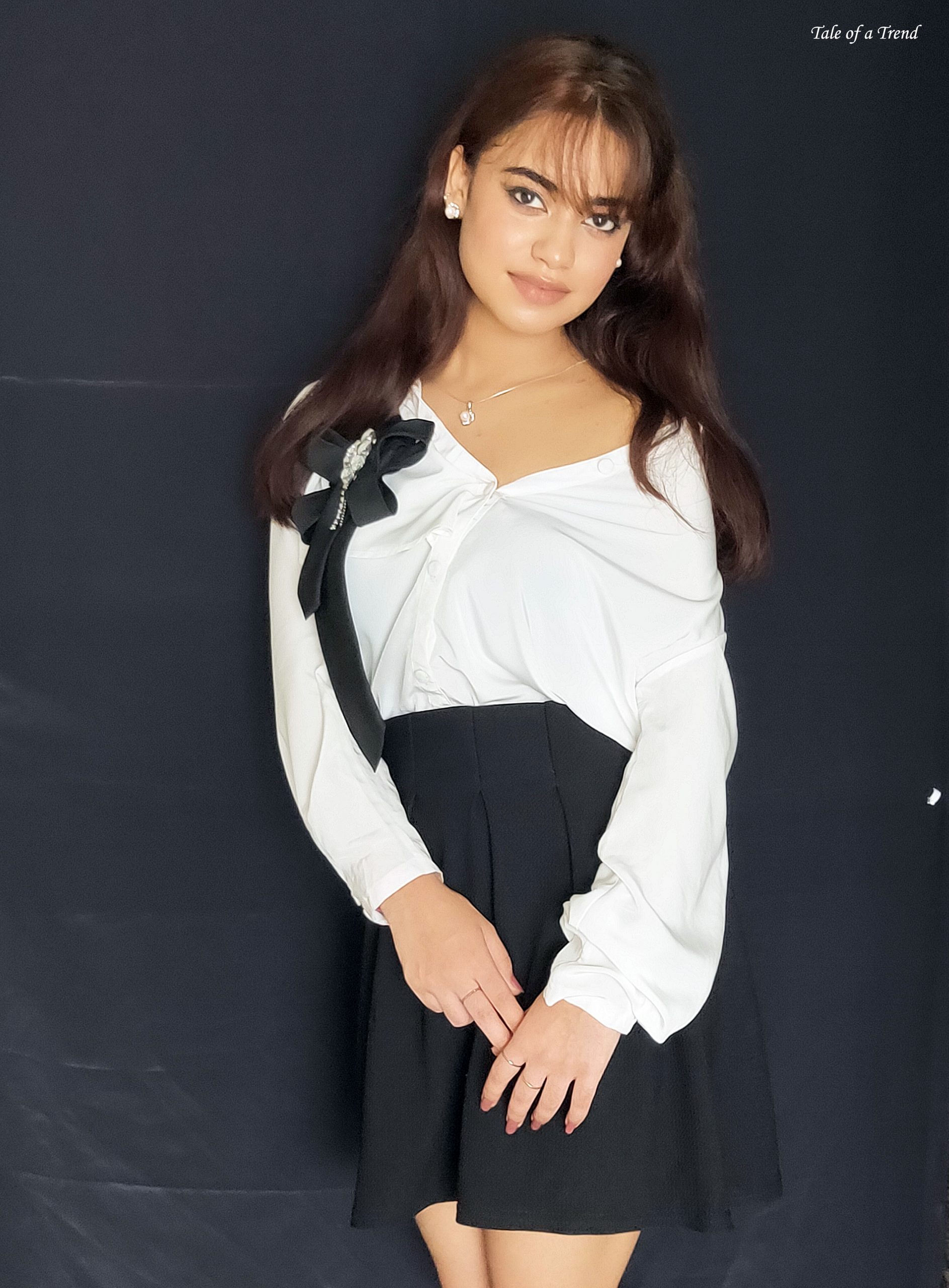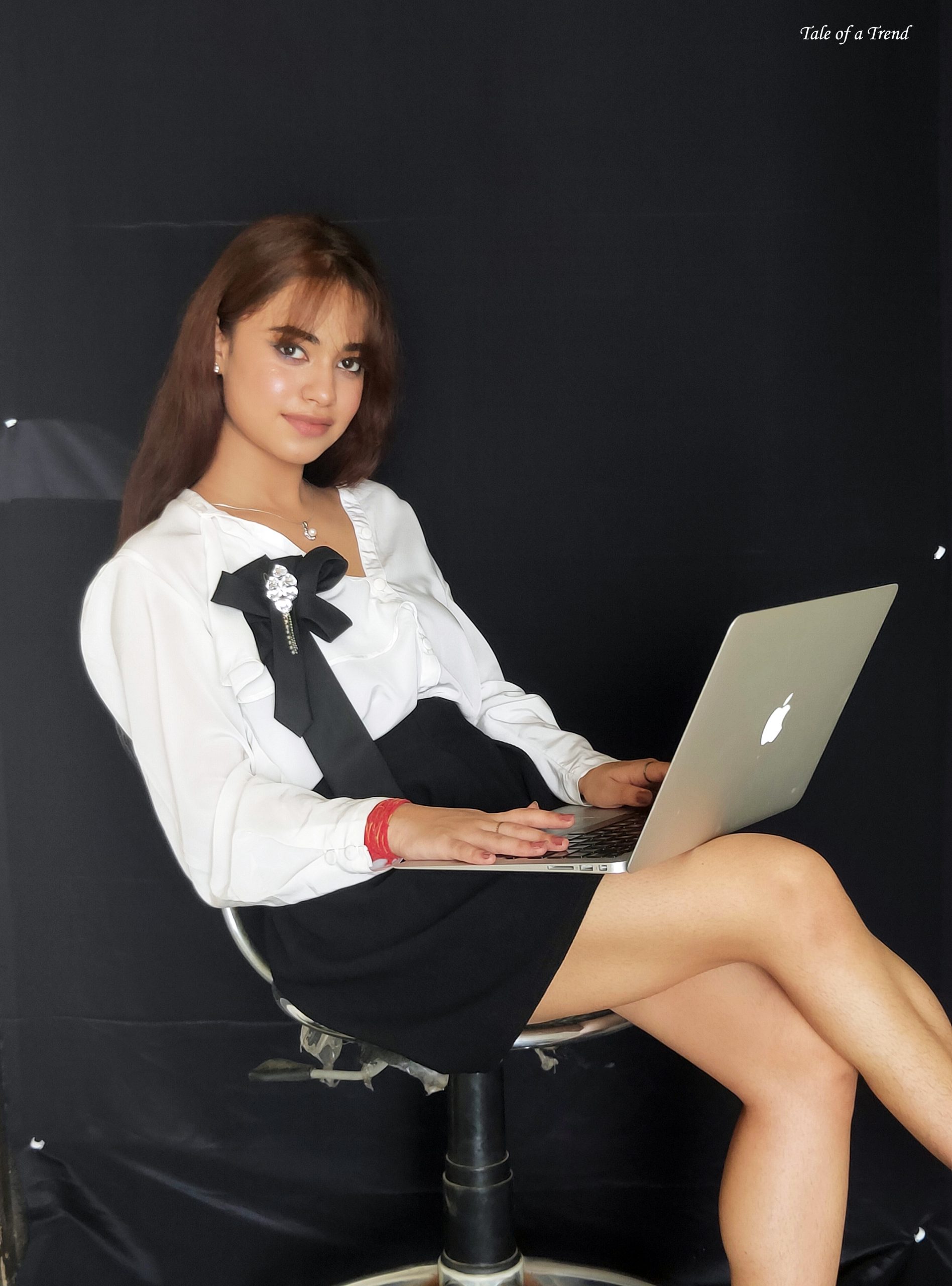 3. Tie to certify – A maroonish red Saree with a carefree off shoulder blouse and a formal tie! Now that must be sounding like an extraordinary combination but well,  wait, what if I tell you that this look gives a new definition to fashion of an Ideal Indian woman, who have come a long way from being subjected to be a 'Homemaker' to the Independent owners of multinational companies, adorning our culture over their bodies. Put on the power!
Model- Kirtida Gambhir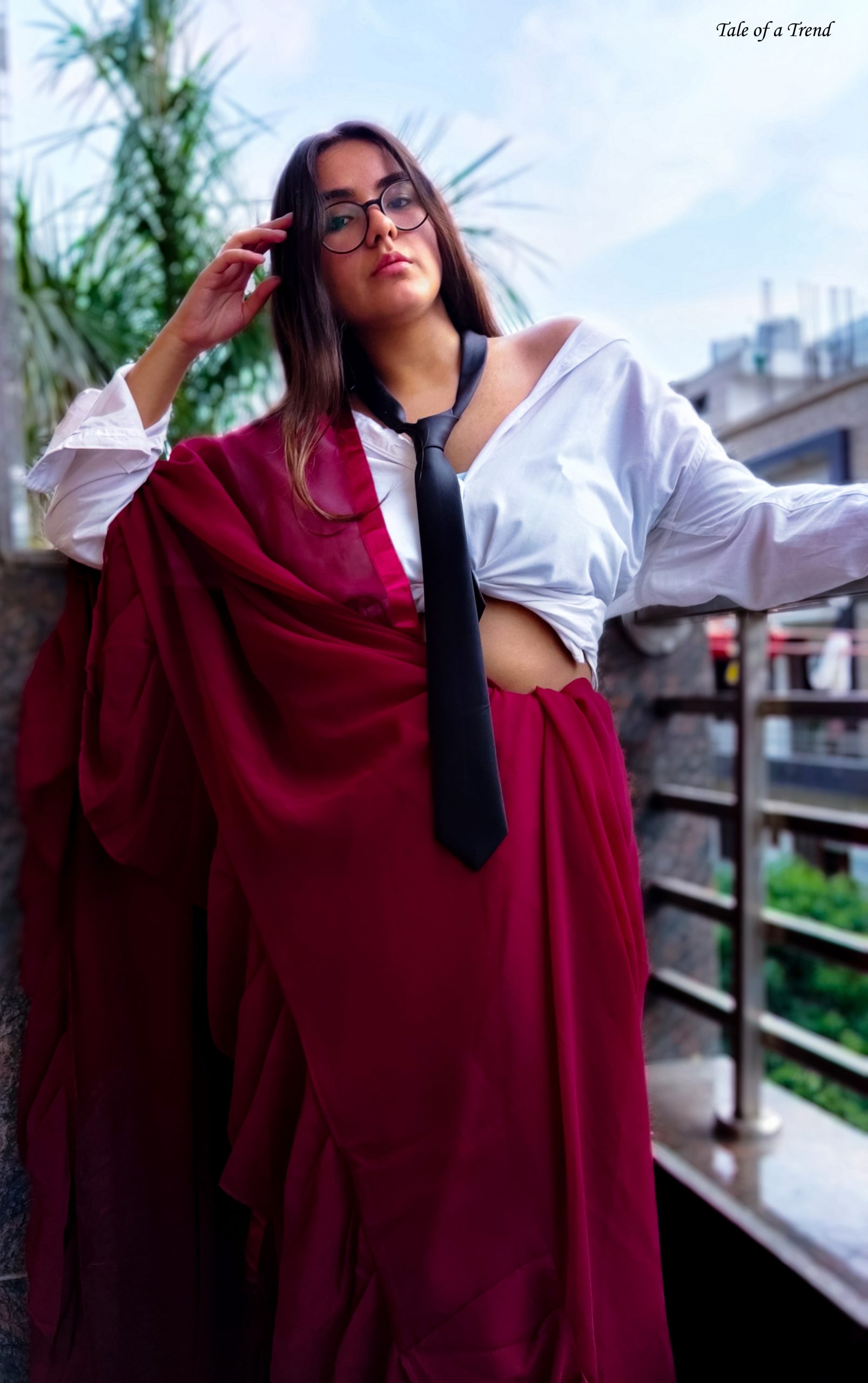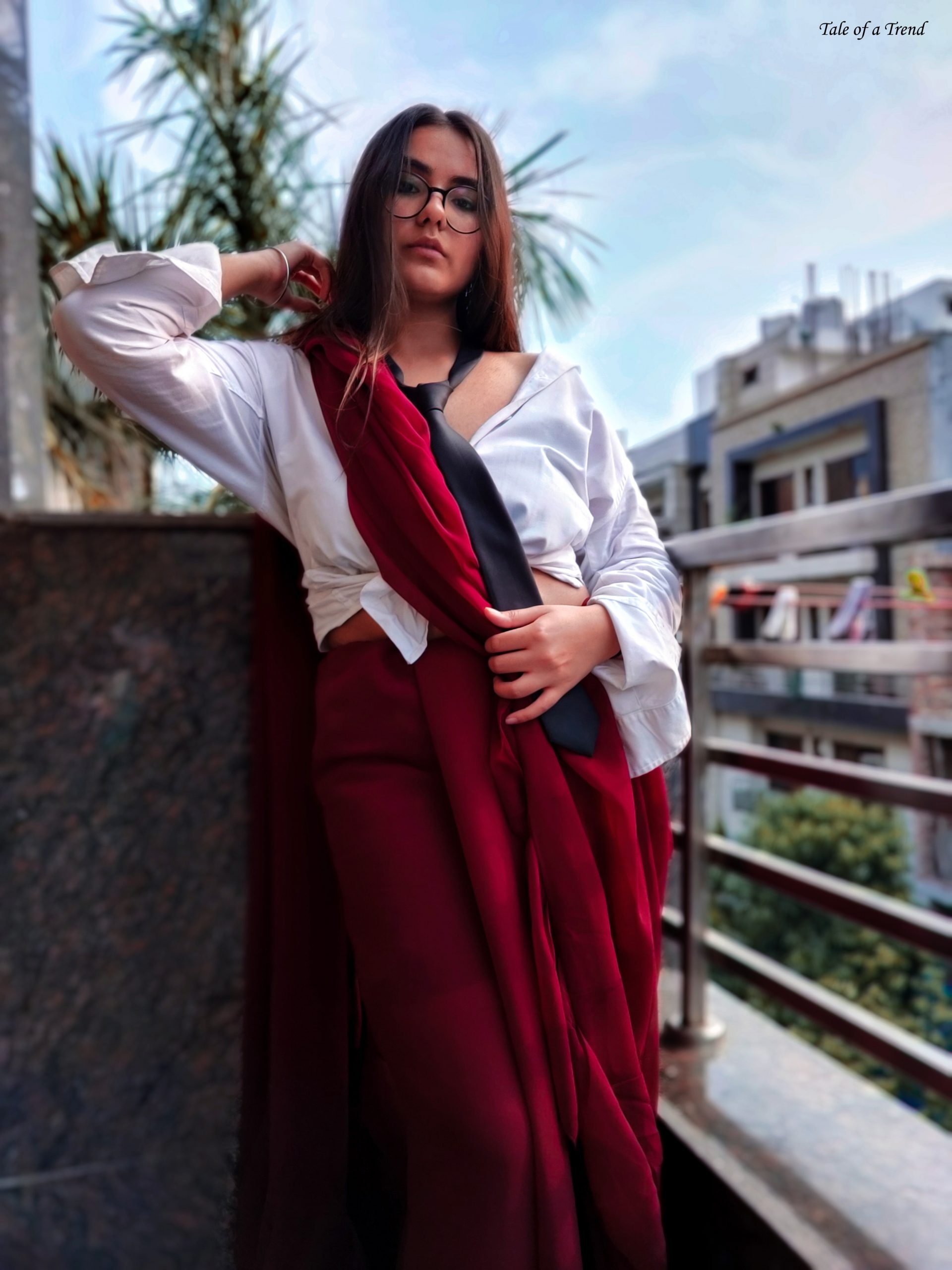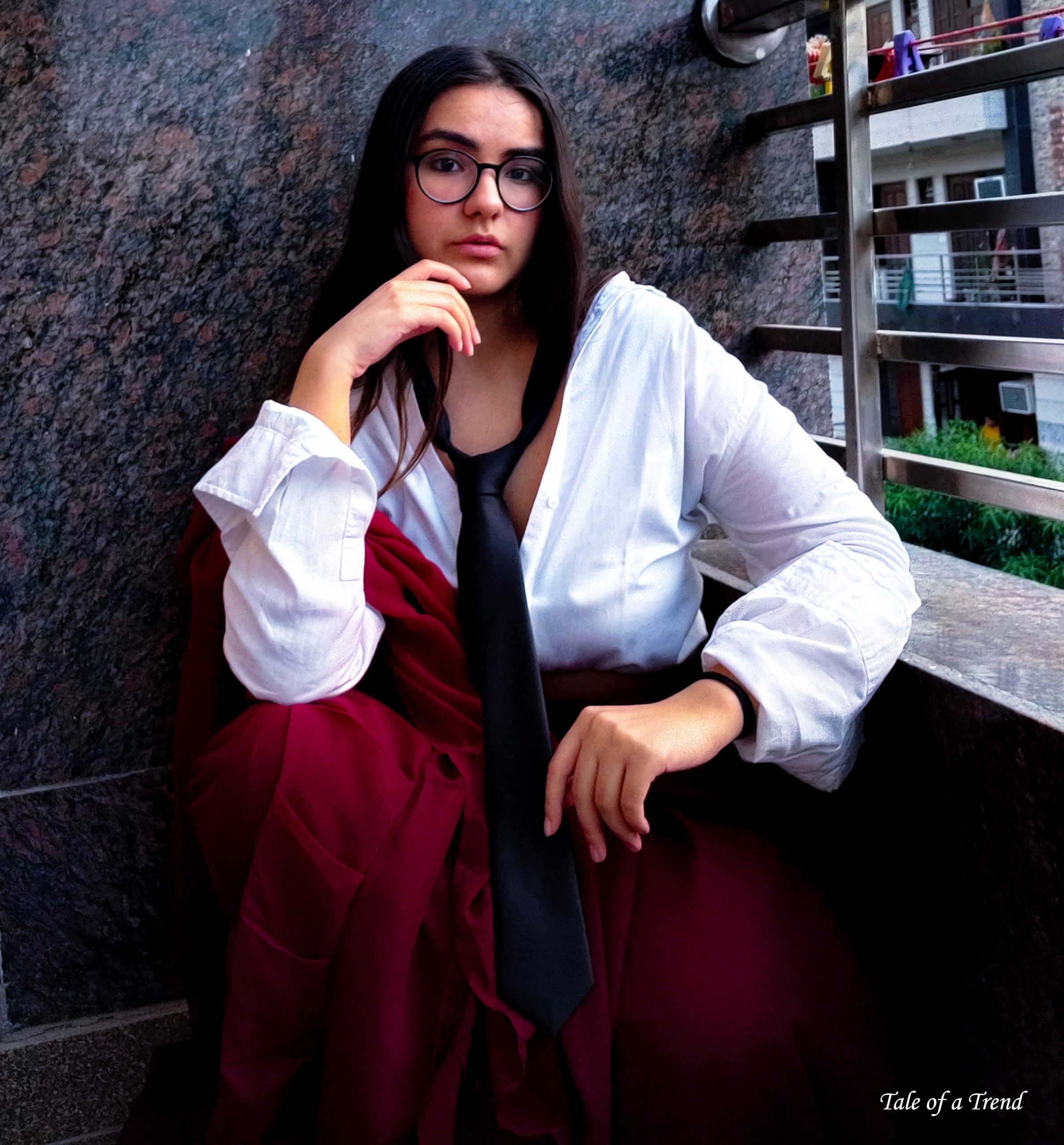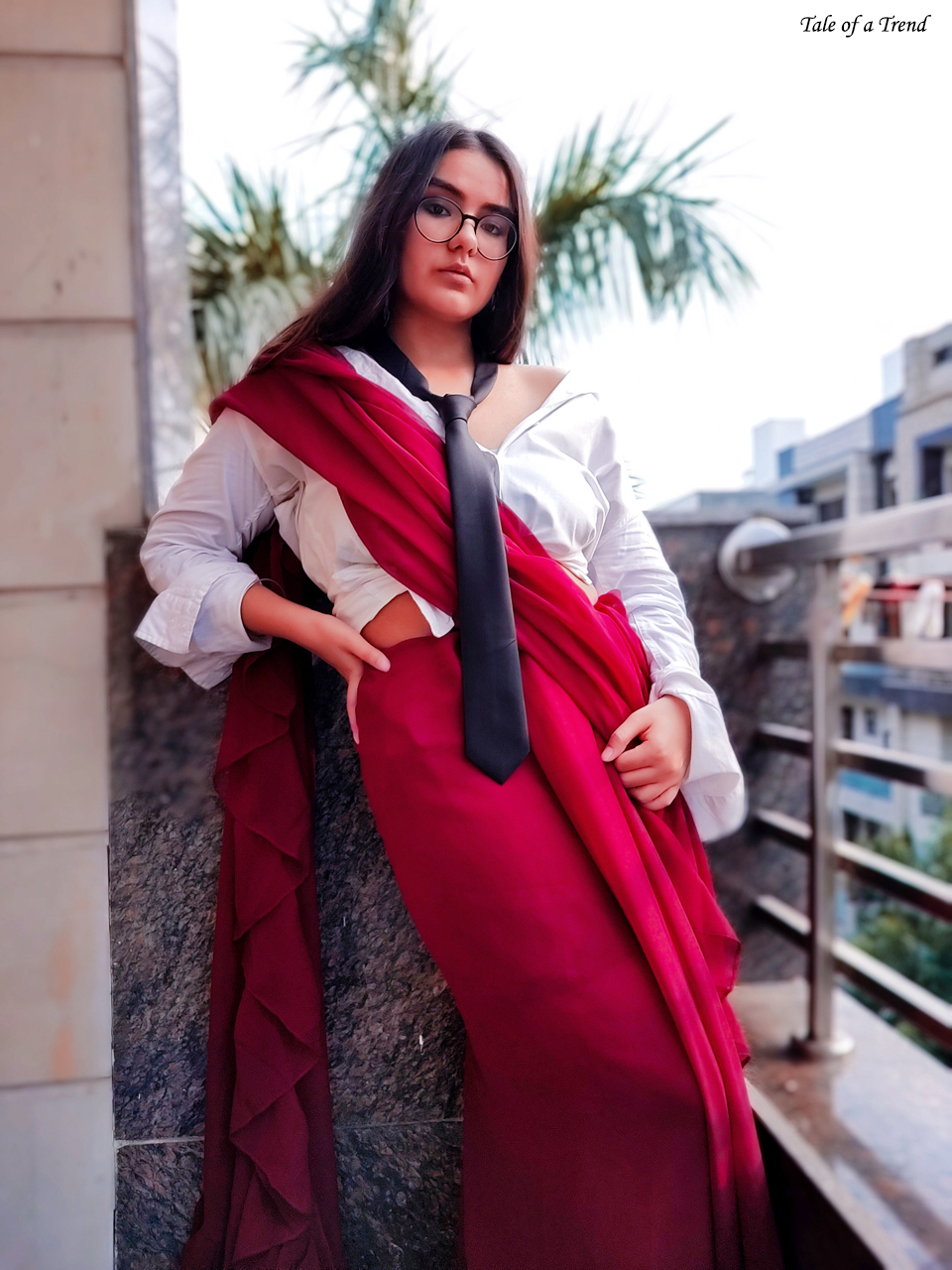 4. Tie to Amplify– Wearing western on a traditional or cultural day have always been a topic full of controversy fueled with the stereotypes but that has never stopped our rule breaker spirit before and is definitely not gonna stop us now. Wear this 'knotted tie top' paired up with the micro shorts and amplify your attitude of being unapologetic version of yourself.  Trust us well behaved women don't make the history! Say 'NO' to rules and carry the contrast.
Model- Yashika Jatav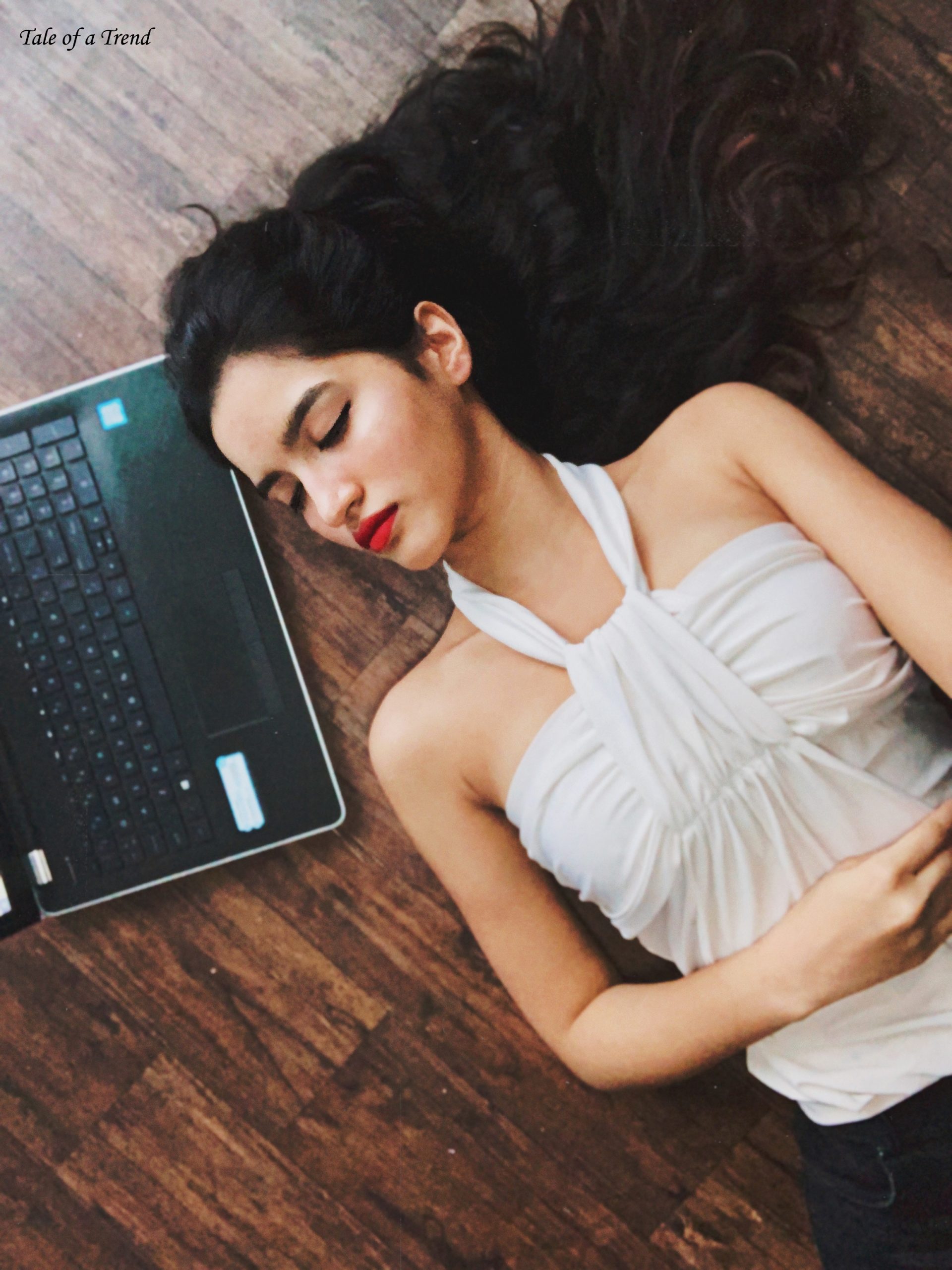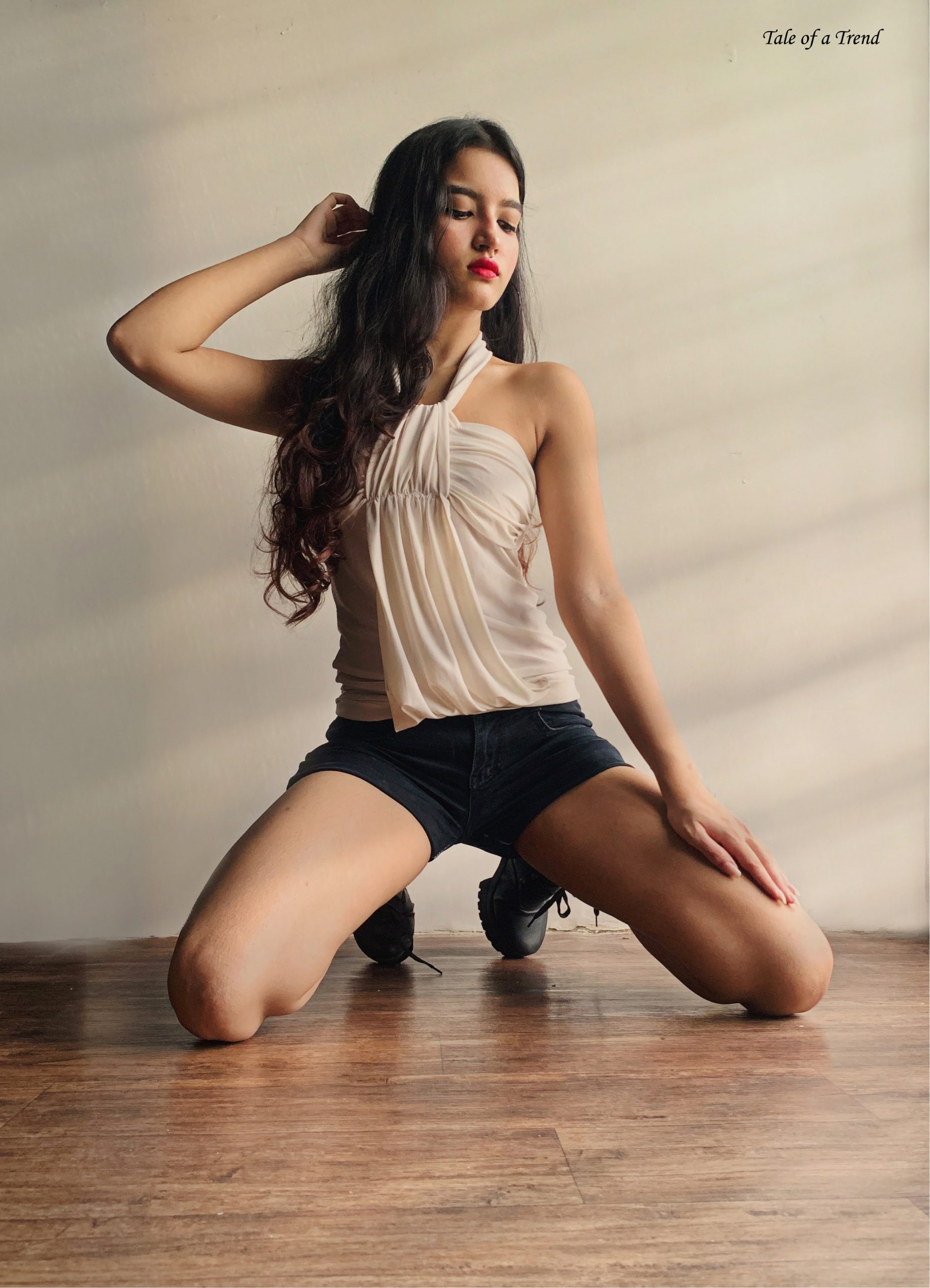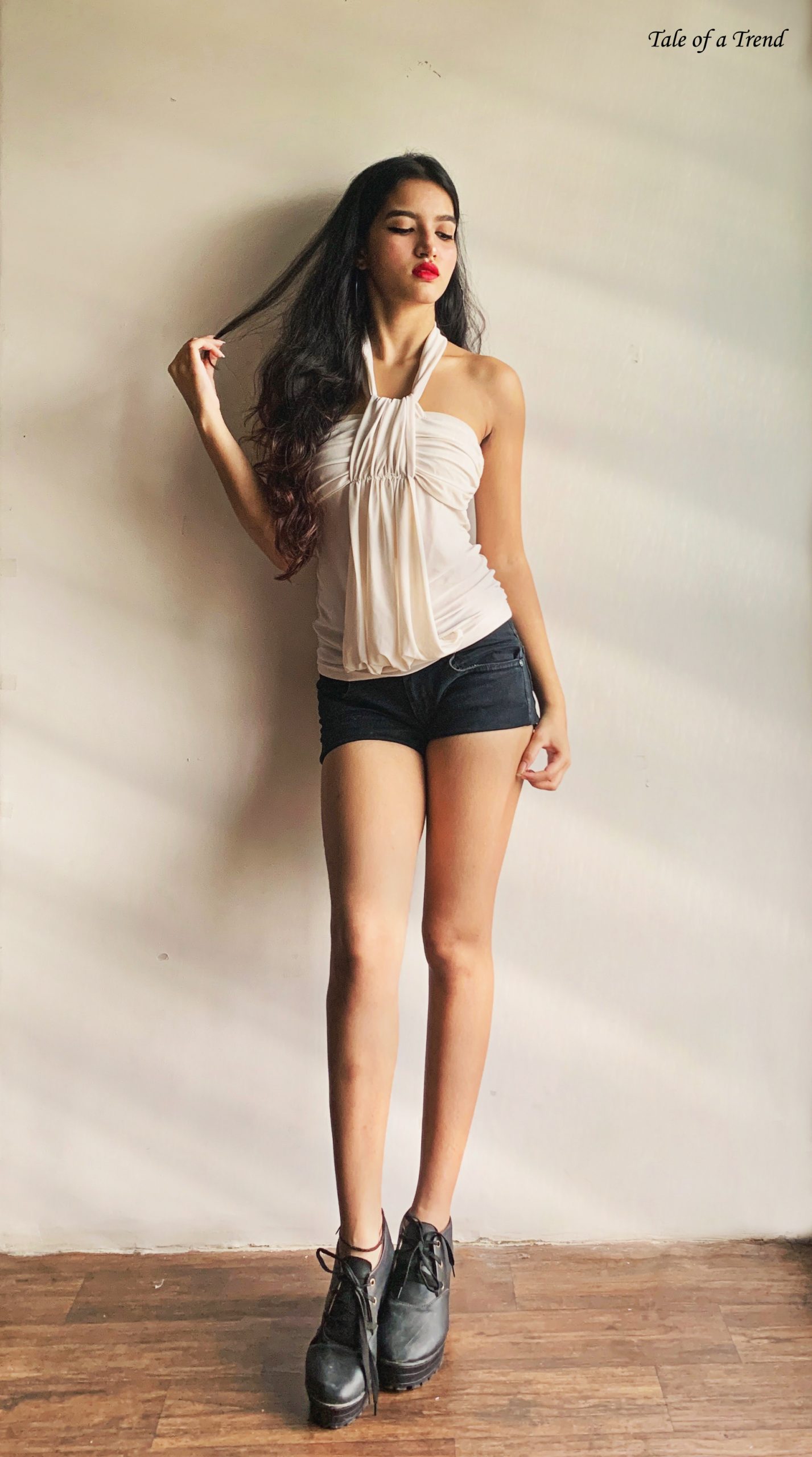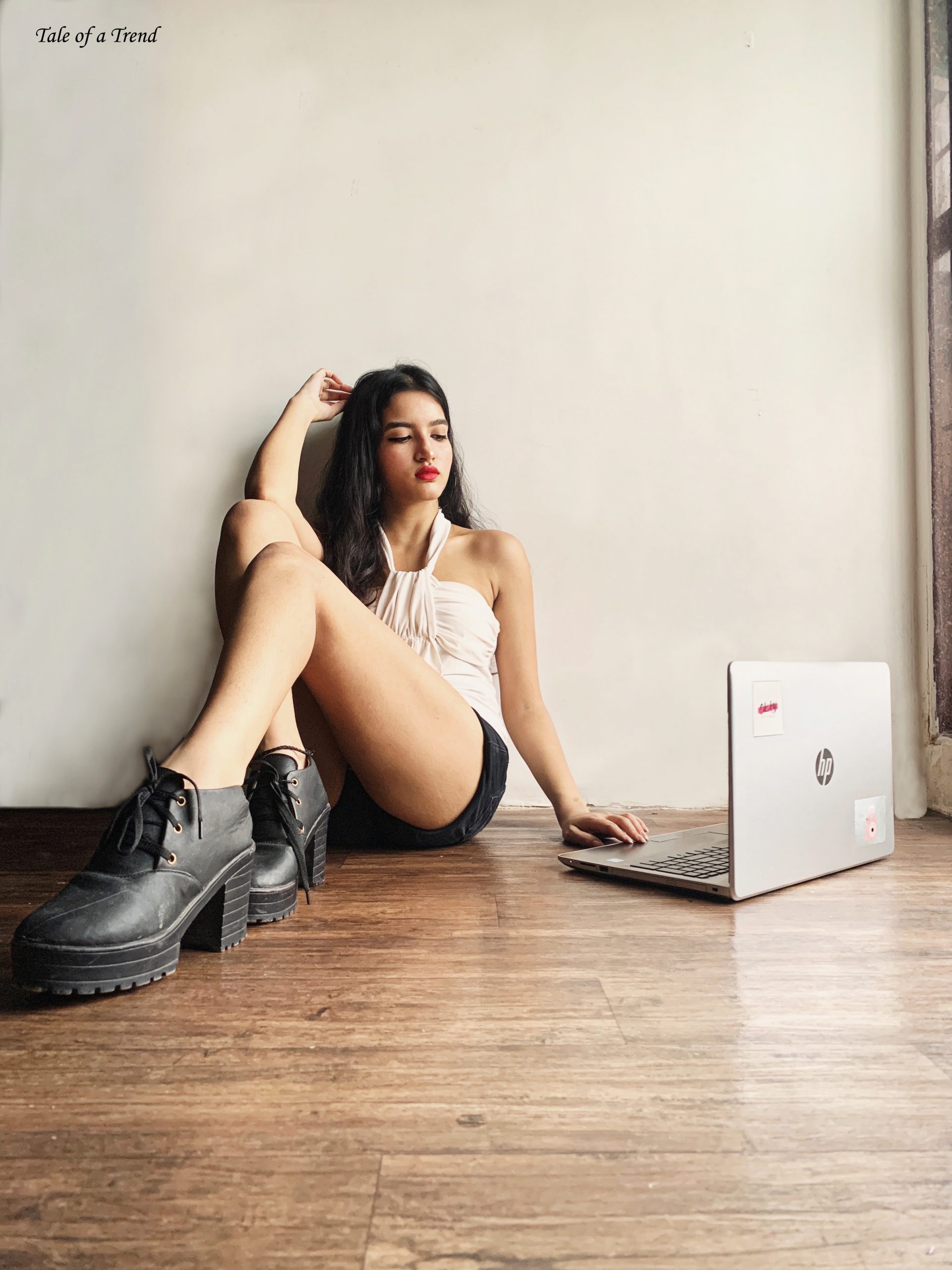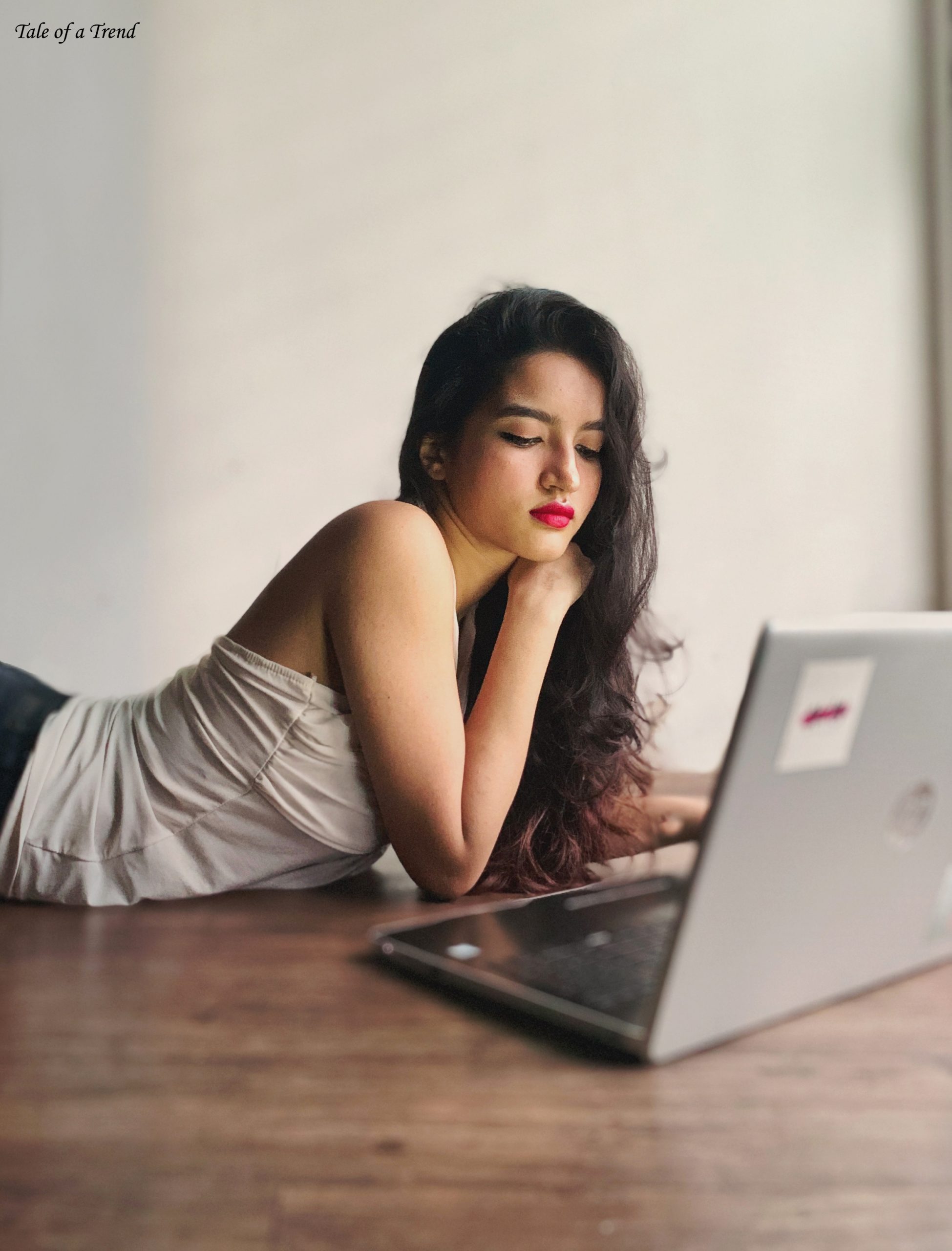 5. Tie to Testify – In this game of Freedom and Expression, let's honour this red monochrome crop top and pants look with a 'classic black tie' displaying passion and courage to feel the fashion. A big shout out to all the women who are freed from fear. Display the dare!
Model- Sezal Thukral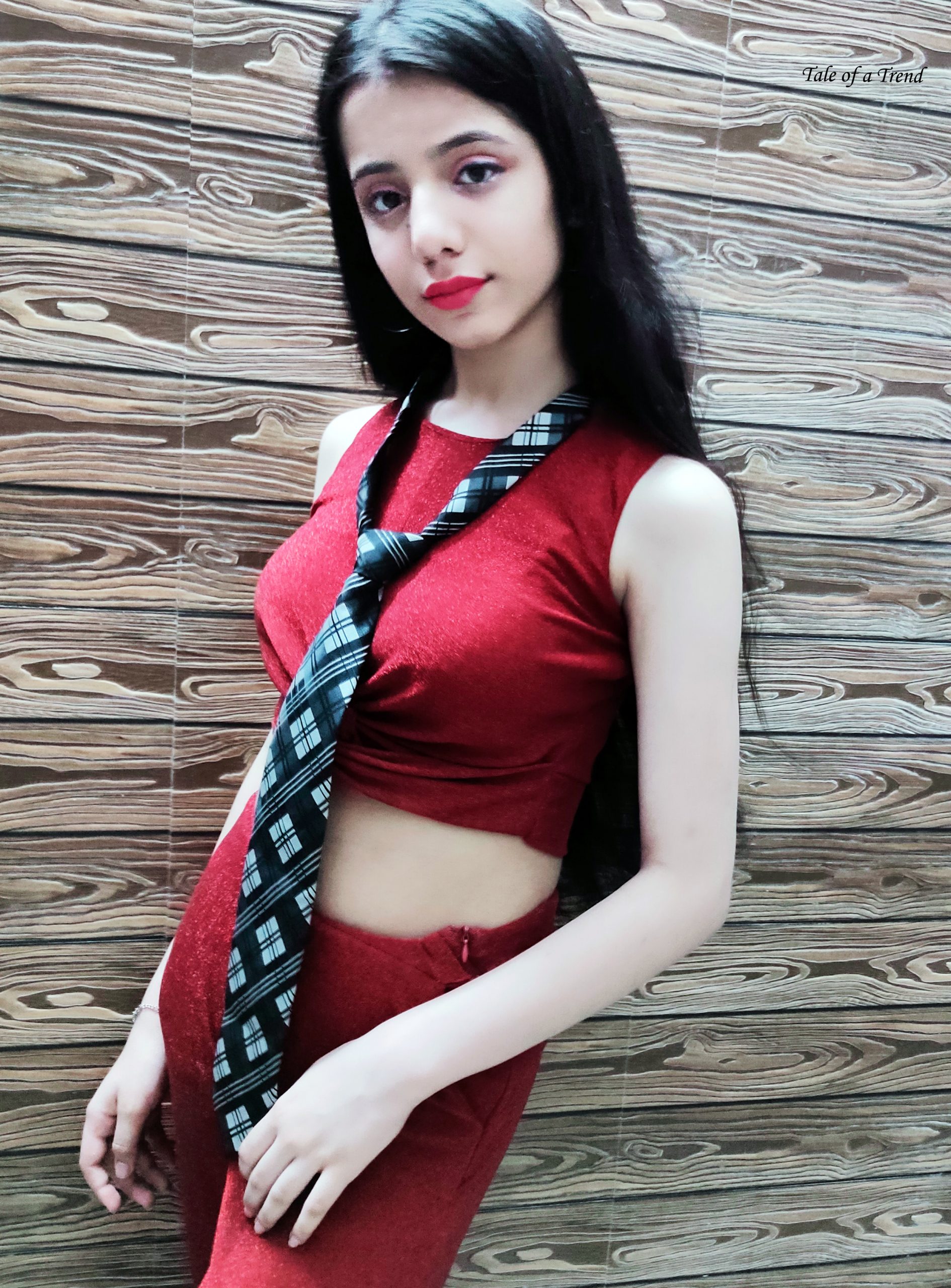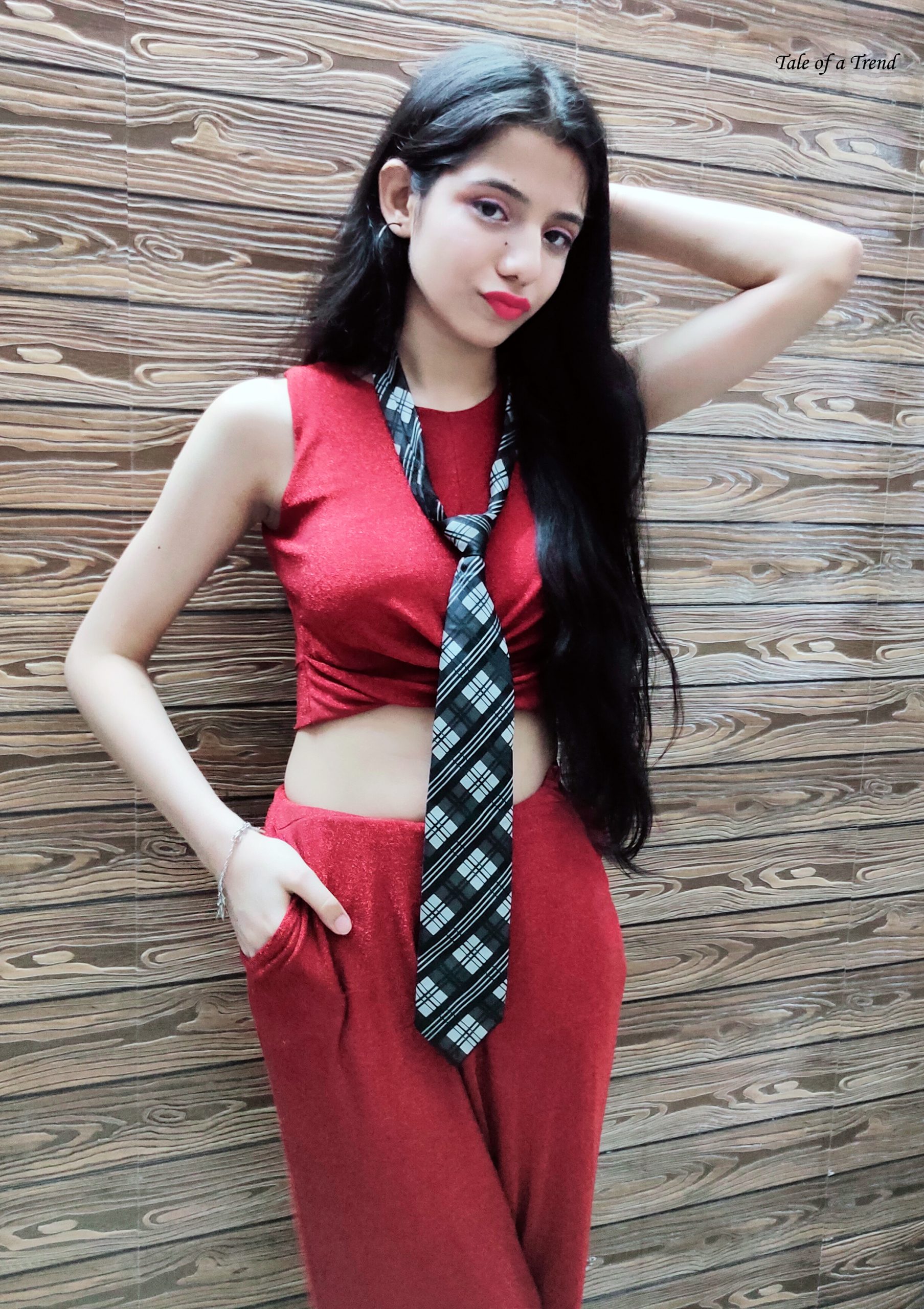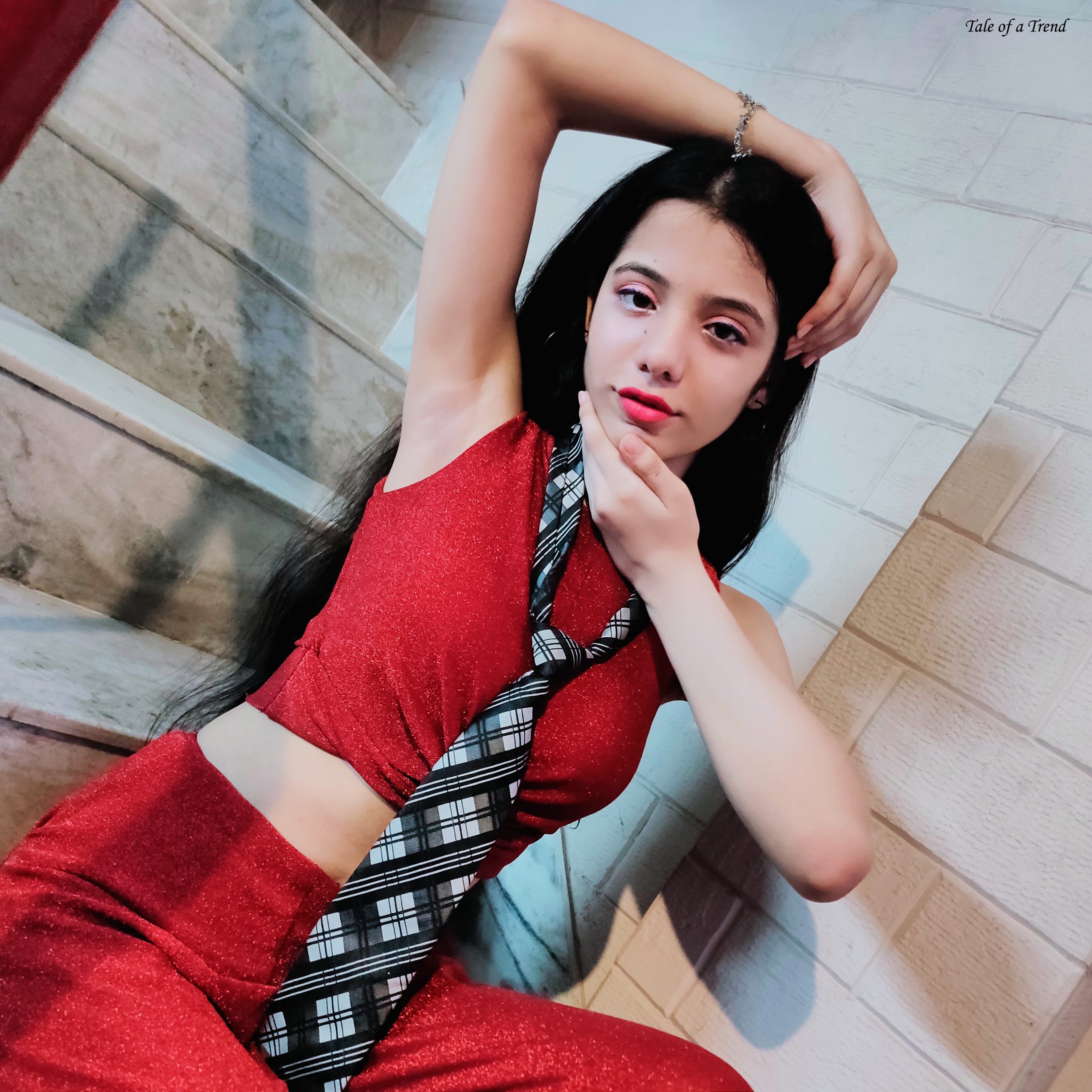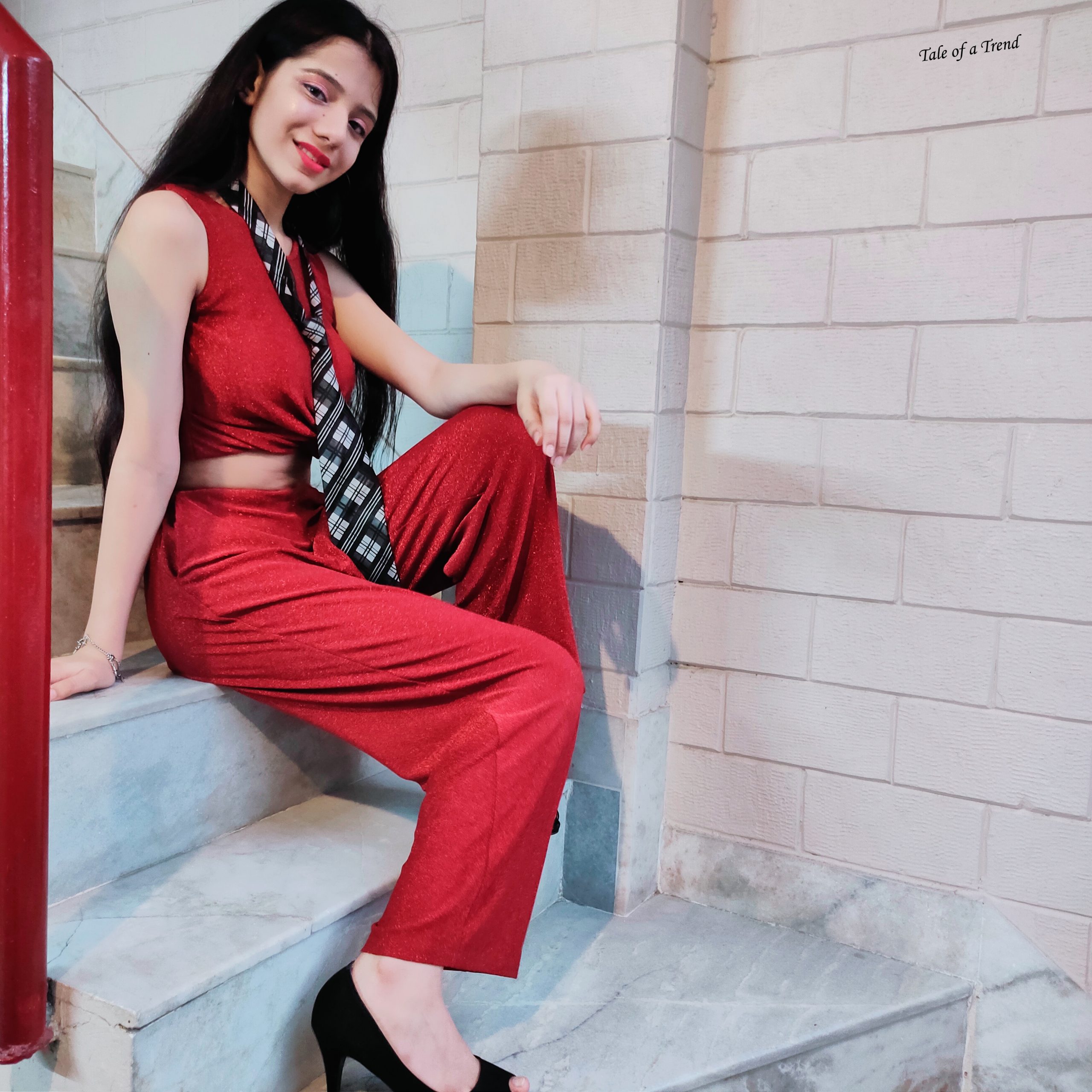 6. Tie to Personify – Let's epitomise the swag of swadesh and take some inspiration from colours of Chakra on the flag!
Who knew wearing  Blue & White tube dress and the 'multicoloured tie', tied to the purse like an add on to your colourful personality  could be the new trend.  A hi- glam look to give the wings of Freedom to wear your definition of fashion fantasy. Show off the style!
Model- Riddhima Malhotra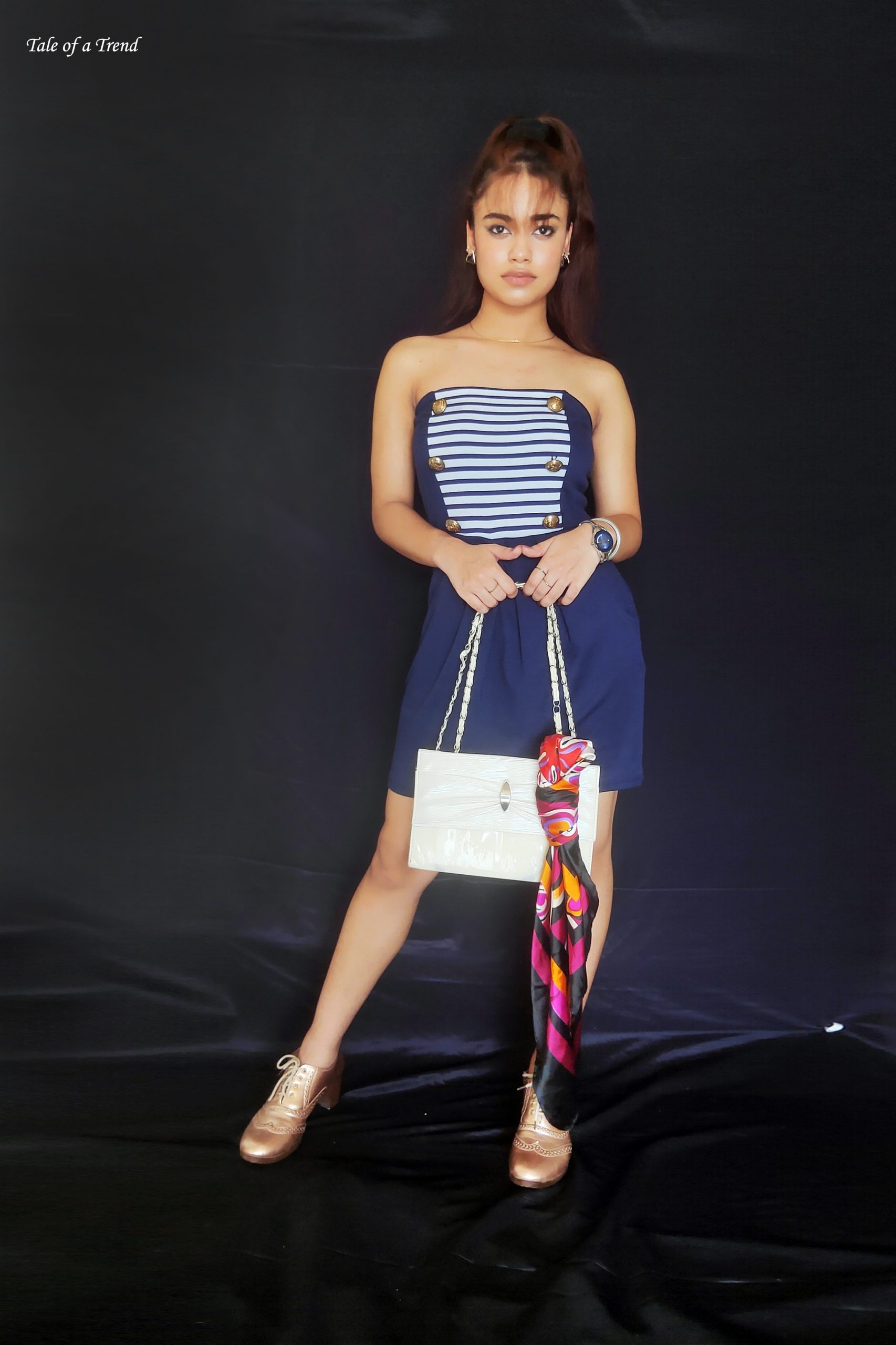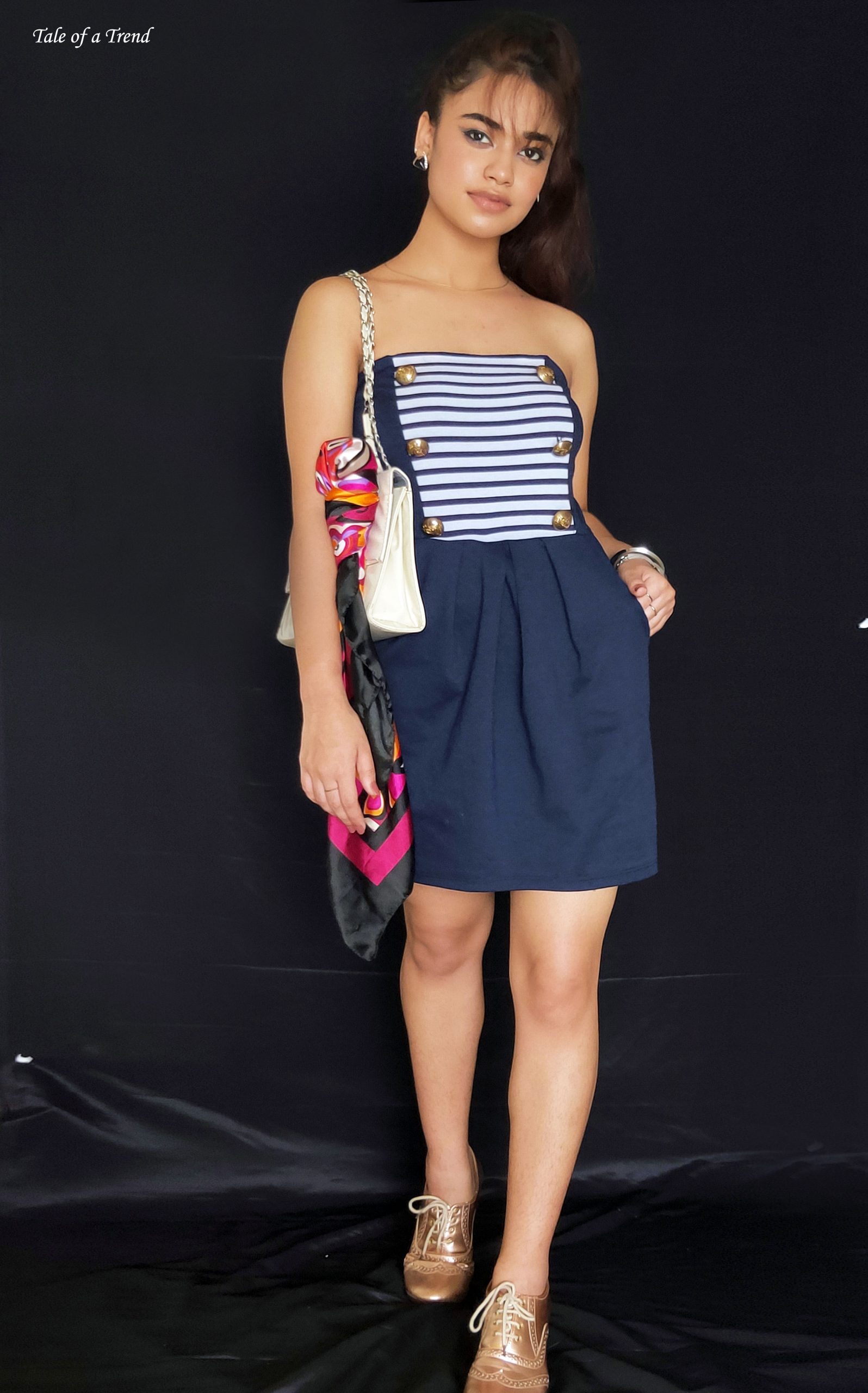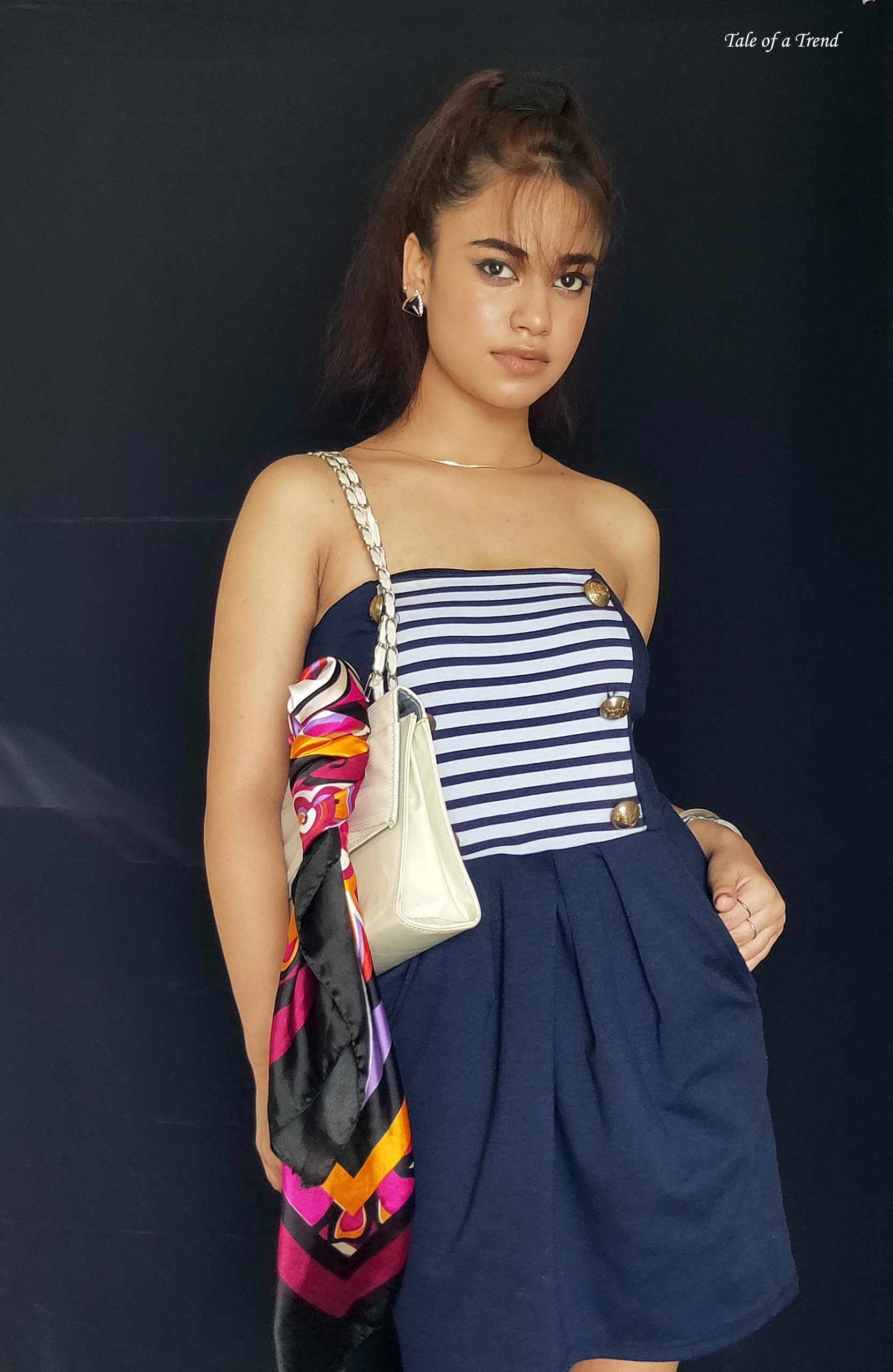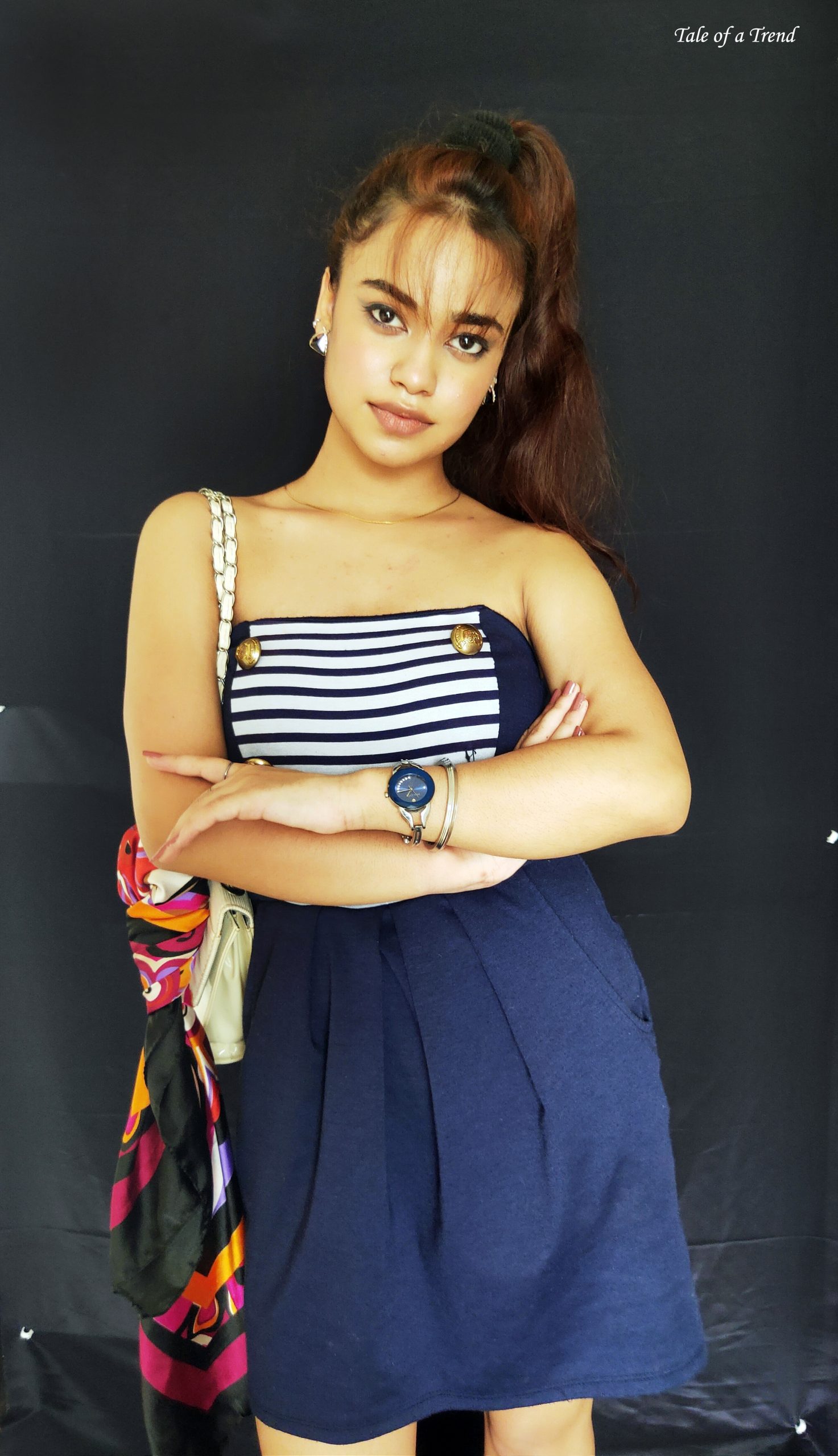 Freedom is the state of being bold and individualistic! Celebrate freedom and wear your heart this independence day.
Wish you all a very Happy Independence Day! Stay connected.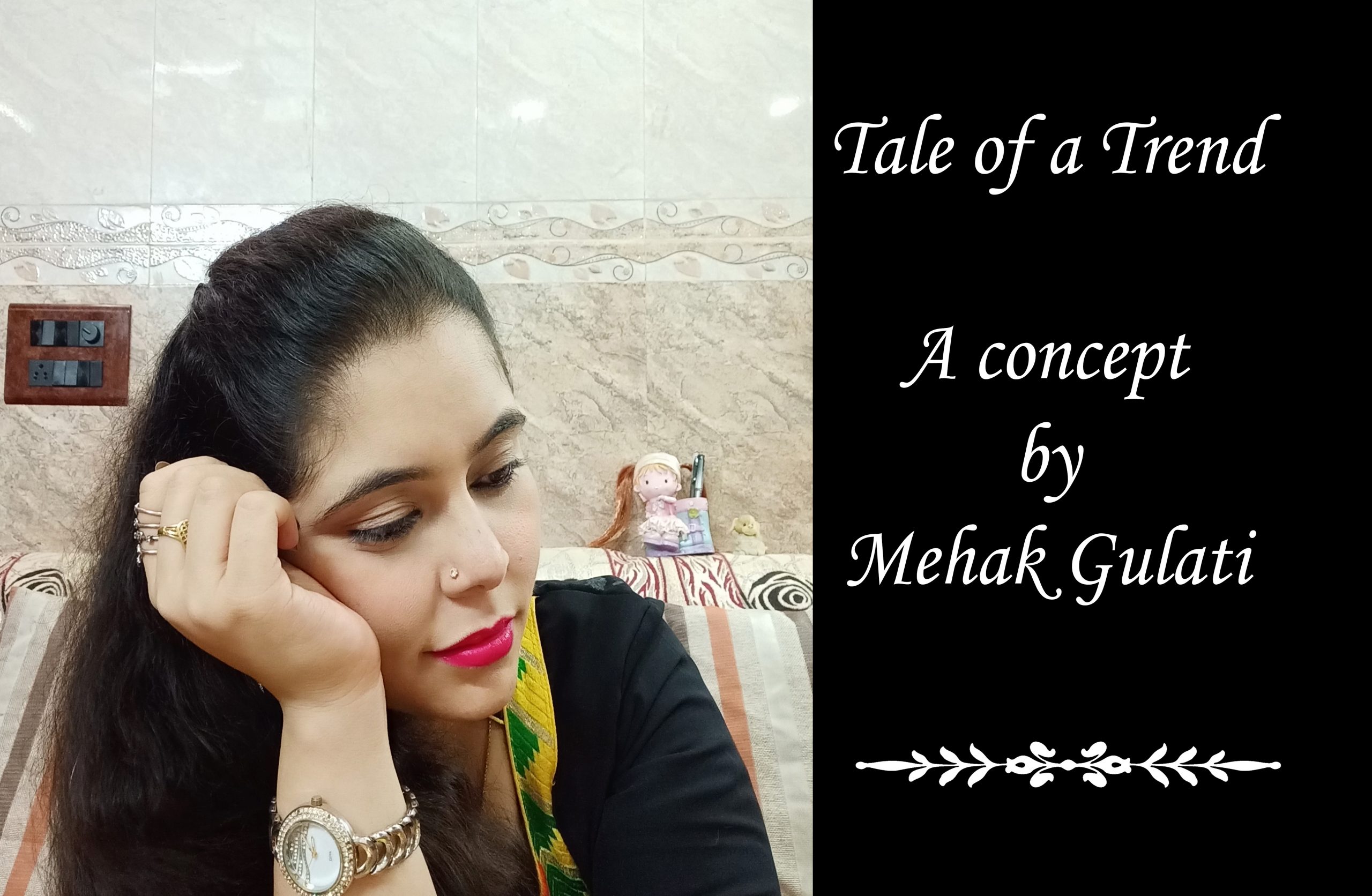 The Trendy Team
Concept and Styling: Mehak Gulati
Co-stylist and Co-author:  Ishita Dotania
Models:  Yashika Jatav, Sezal Thukral, Riddhima Malhotra and Kirtida Gambhir
Photography: Shoot from home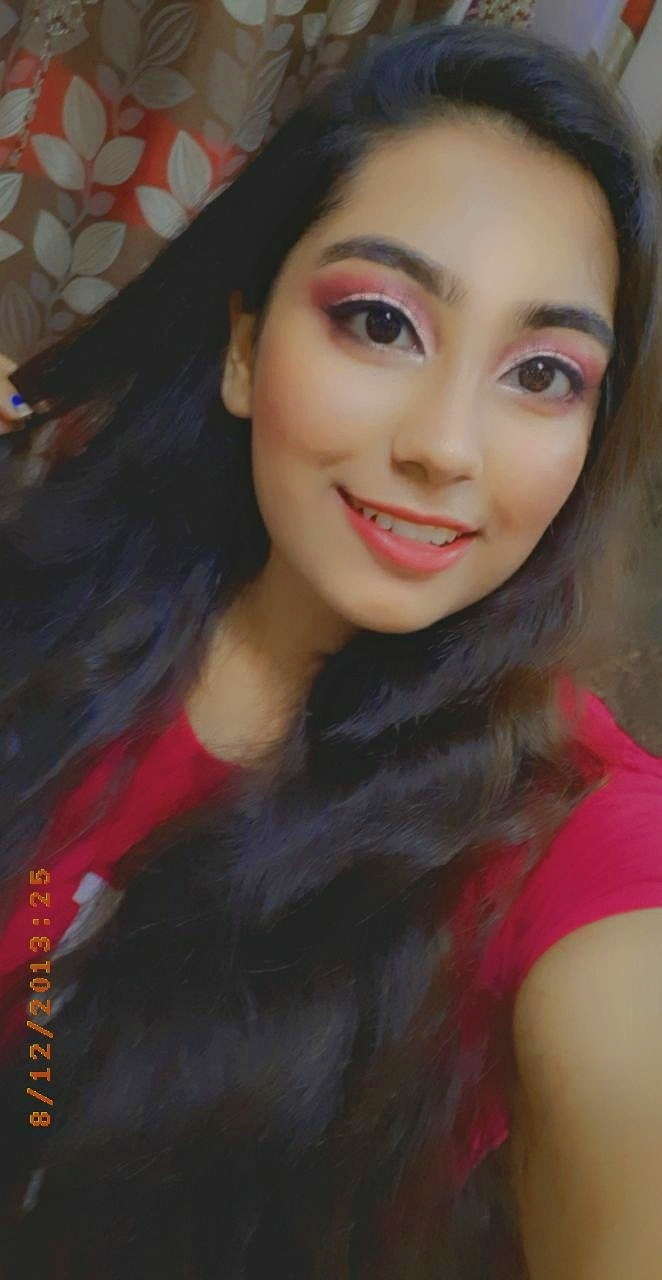 Ishita Dotania