Nawabi Nakhre -The Royal Tantrums-
"Walk in the Room like a Queen

OR

Walk in like you don't care who the Queen is!"
Hey my dear Readers,
Are you ready to dive into the world of 'Royalty' and 'Fashion' that too on budget?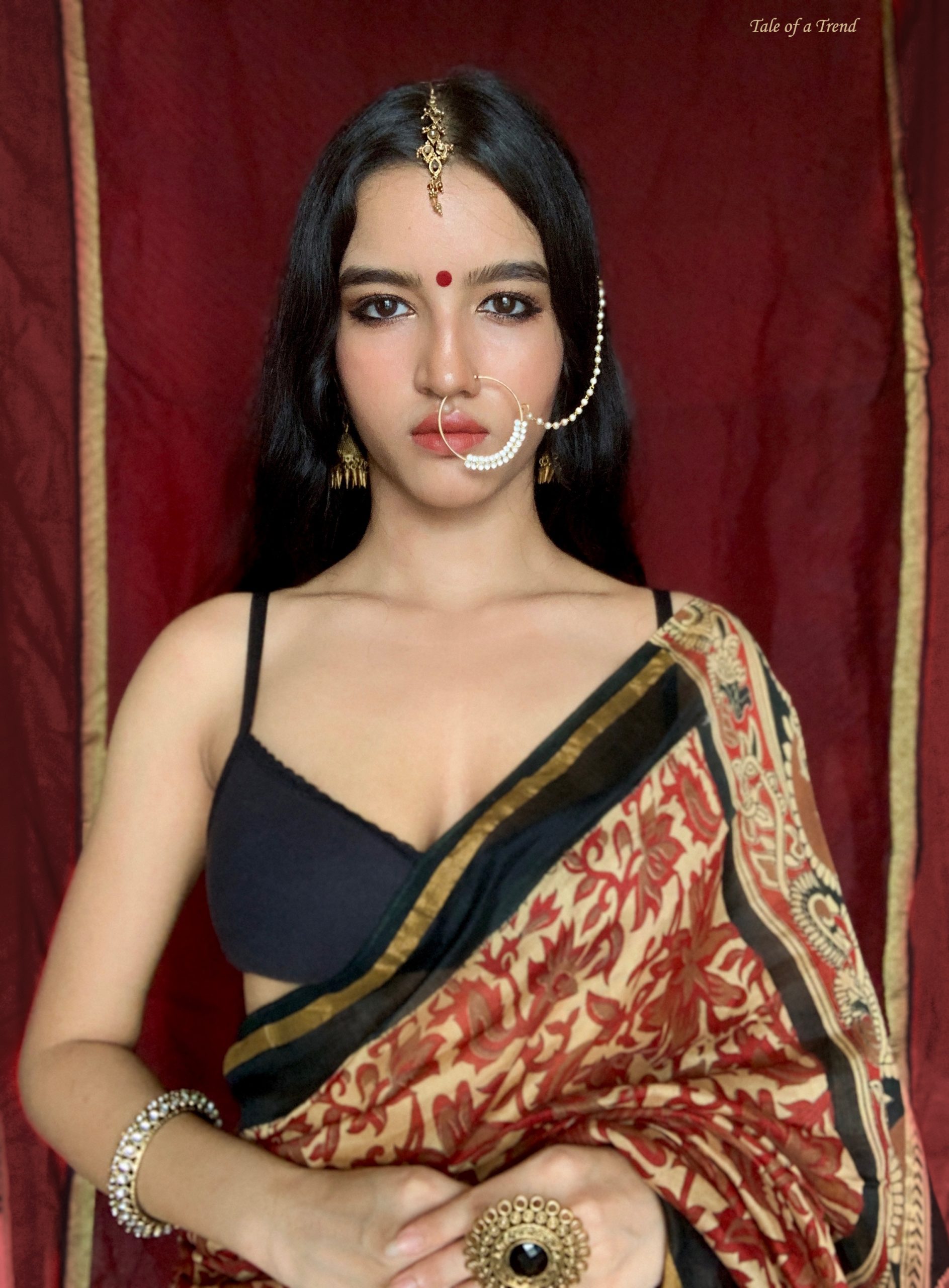 From 'Sati-Savi-Tri'  to 'Sexy-Savy-Trendy', women have come a long way!
From veiling down to Parampara, Prathishta & Anushashan to twerking like sassy, classy and gutsy, modern woman is a true epitome of being bold and beautiful.
You must have heard about the stories of mighty queens and their regal sense of style, woven from the golden threads to the handpicked jewelry carved by the finest. Haven't that always left you craving to adorn those magnificent styles! But as much as it fascinates us, affording this style isn't everyone's cup of tea.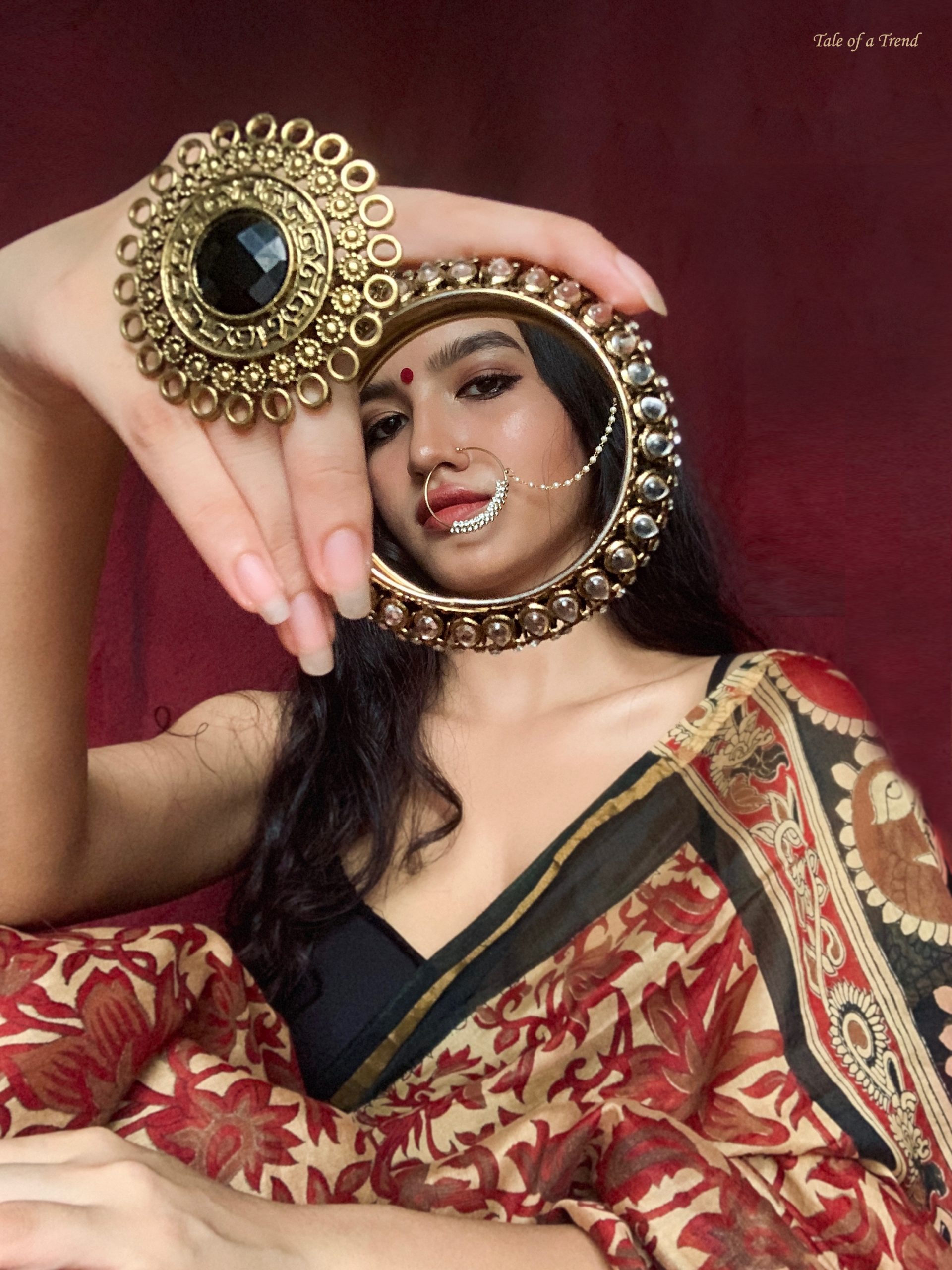 Keeping that in mind, at Tale of a Trend, we are here with a range of outfits specifically styled by us, passed on from the court of the empress to the closet of the modern woman and trust us, you won't even need to spend a penny to throw that Nawabi Nakhre around!
1. The Naughty Nazakat –This style is for the Queens who have passion in their eyes and the beauty so mesmerising that can make the whole world stand still and stare, with just the single flip of hair or wink of an eye. Do you know, this timeless classic Block printed Chanderi Saree is here to fuel in that passionate fire with the desi girl vibe check! So boy, you better bow down on your knees, can we get a chivalry, "Yes your majesty!"
Model- Yashika Jatav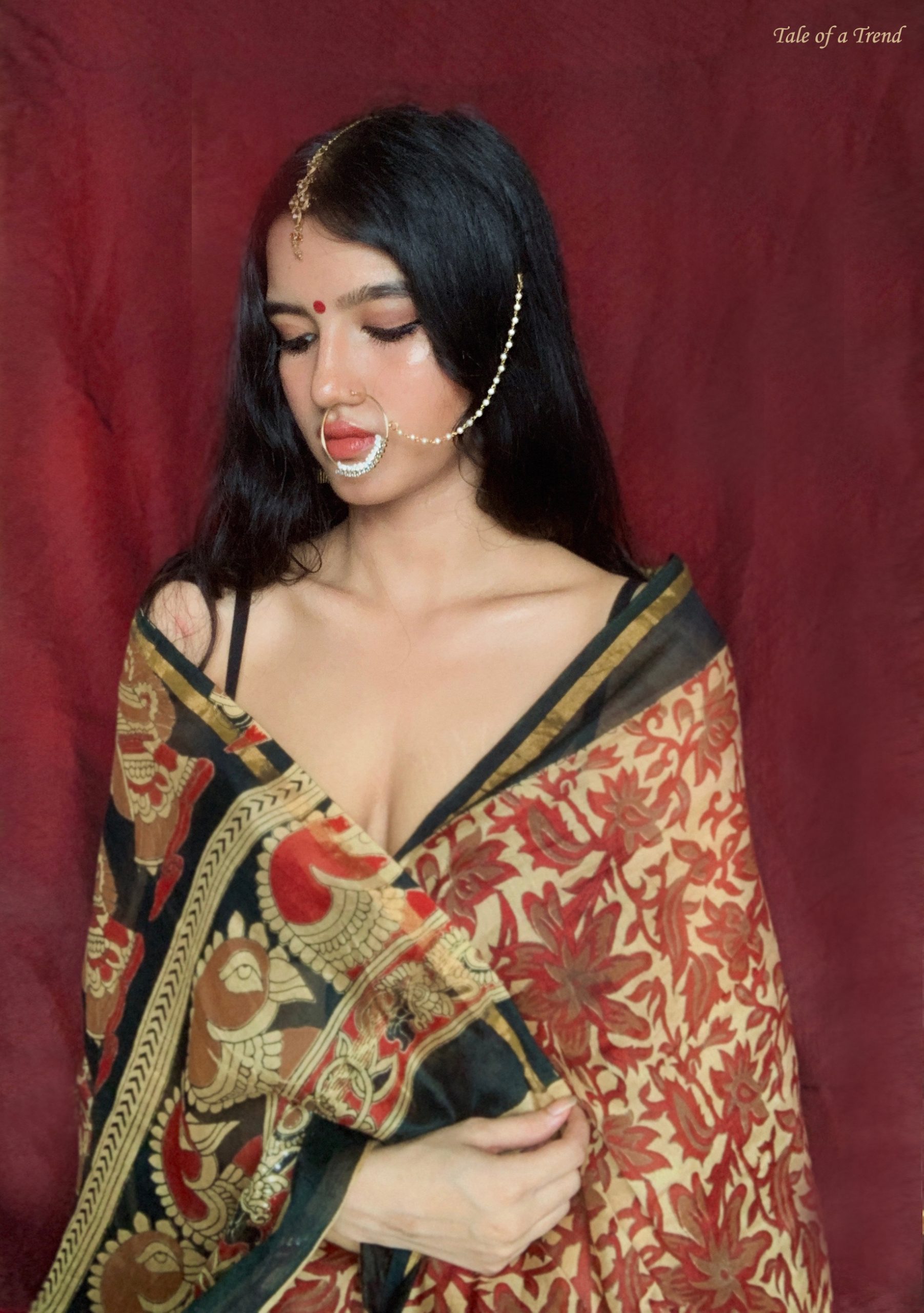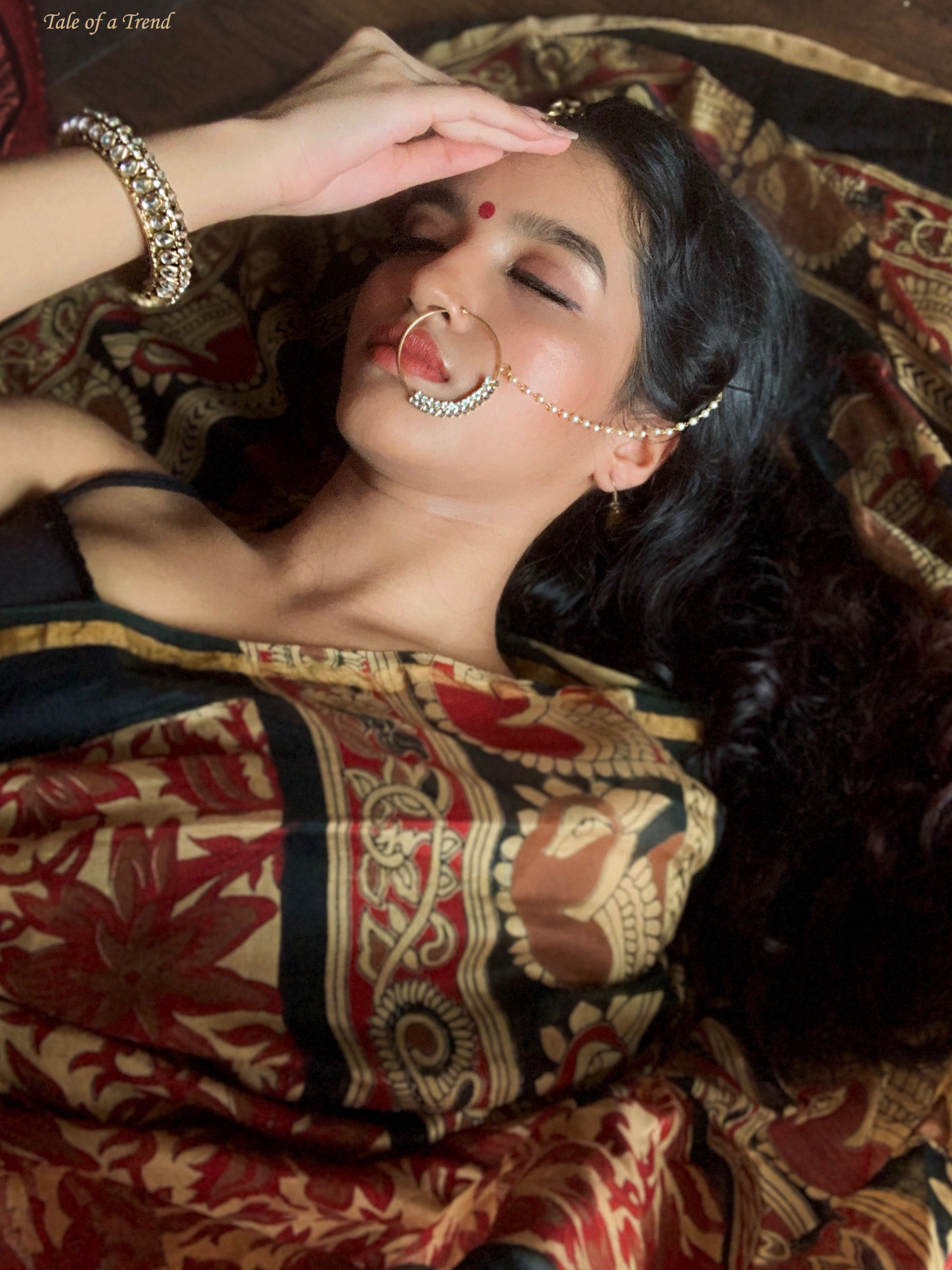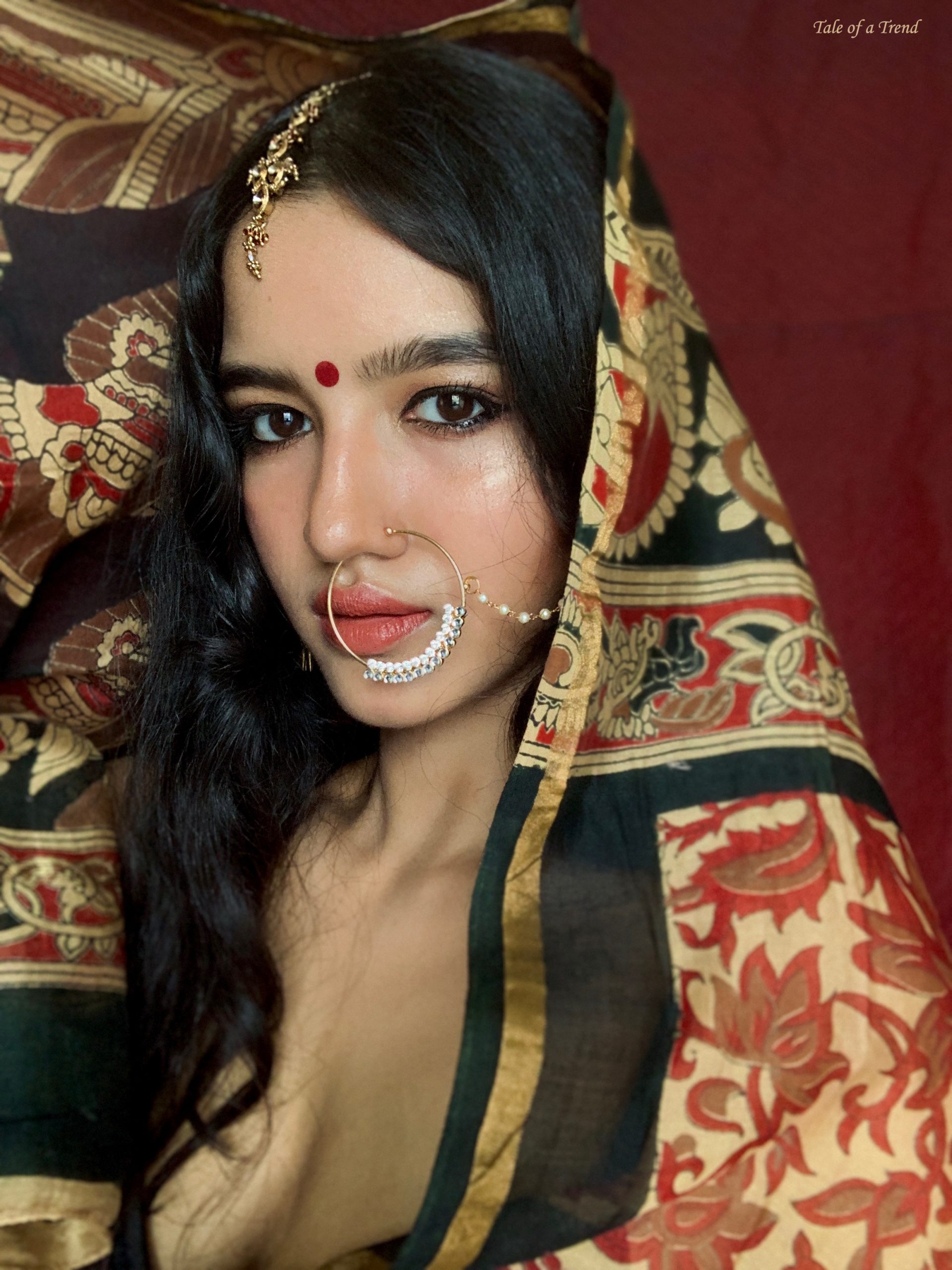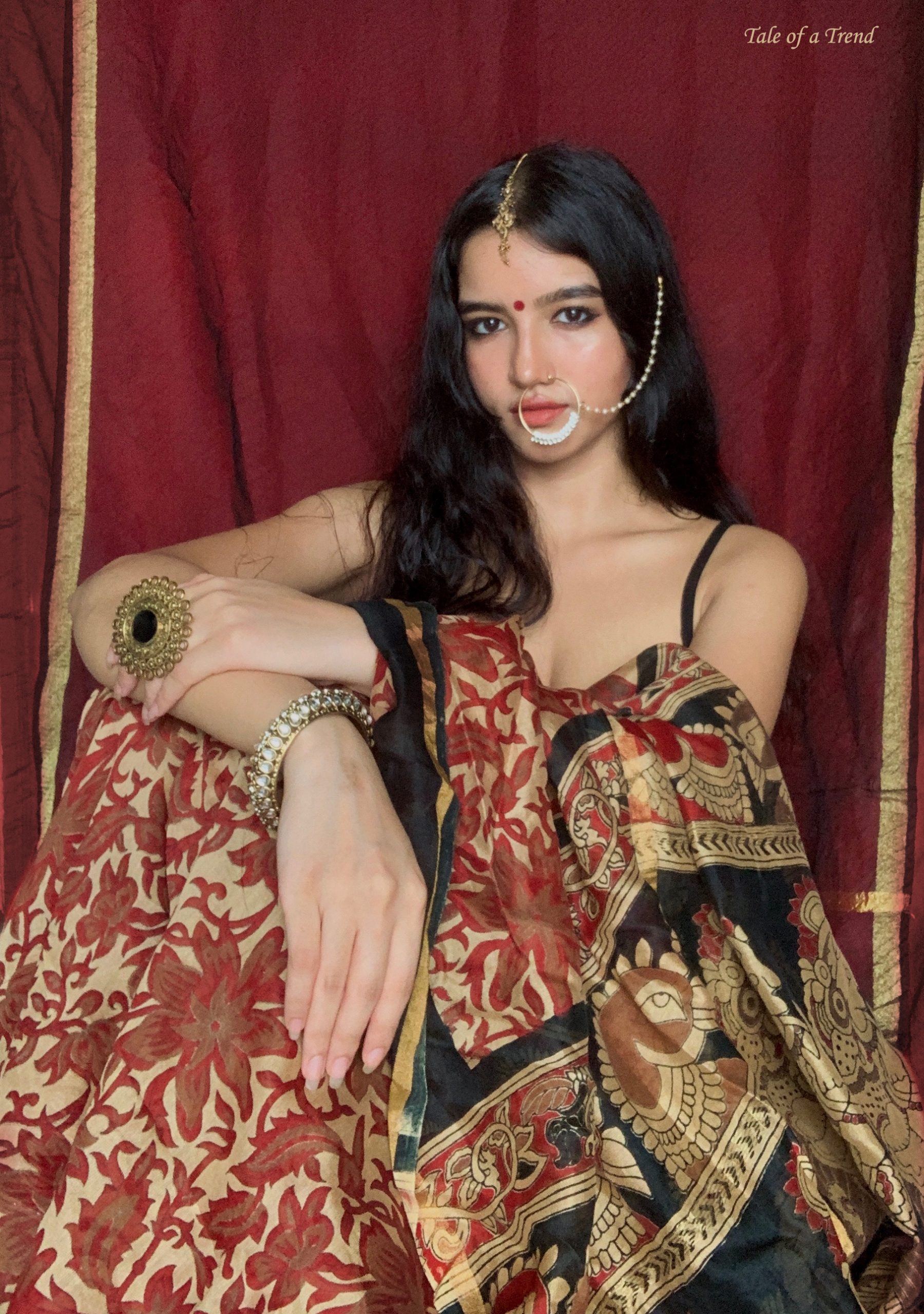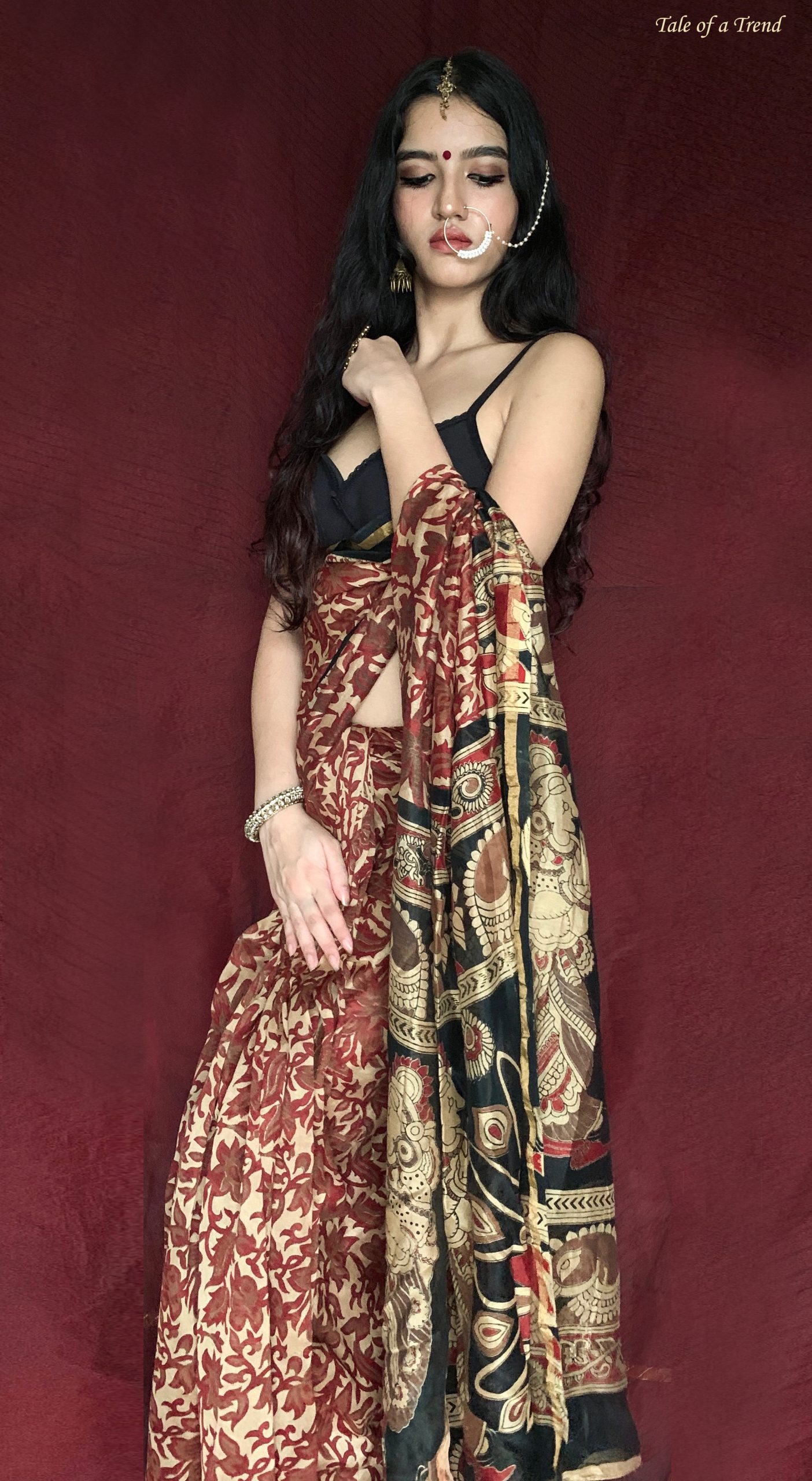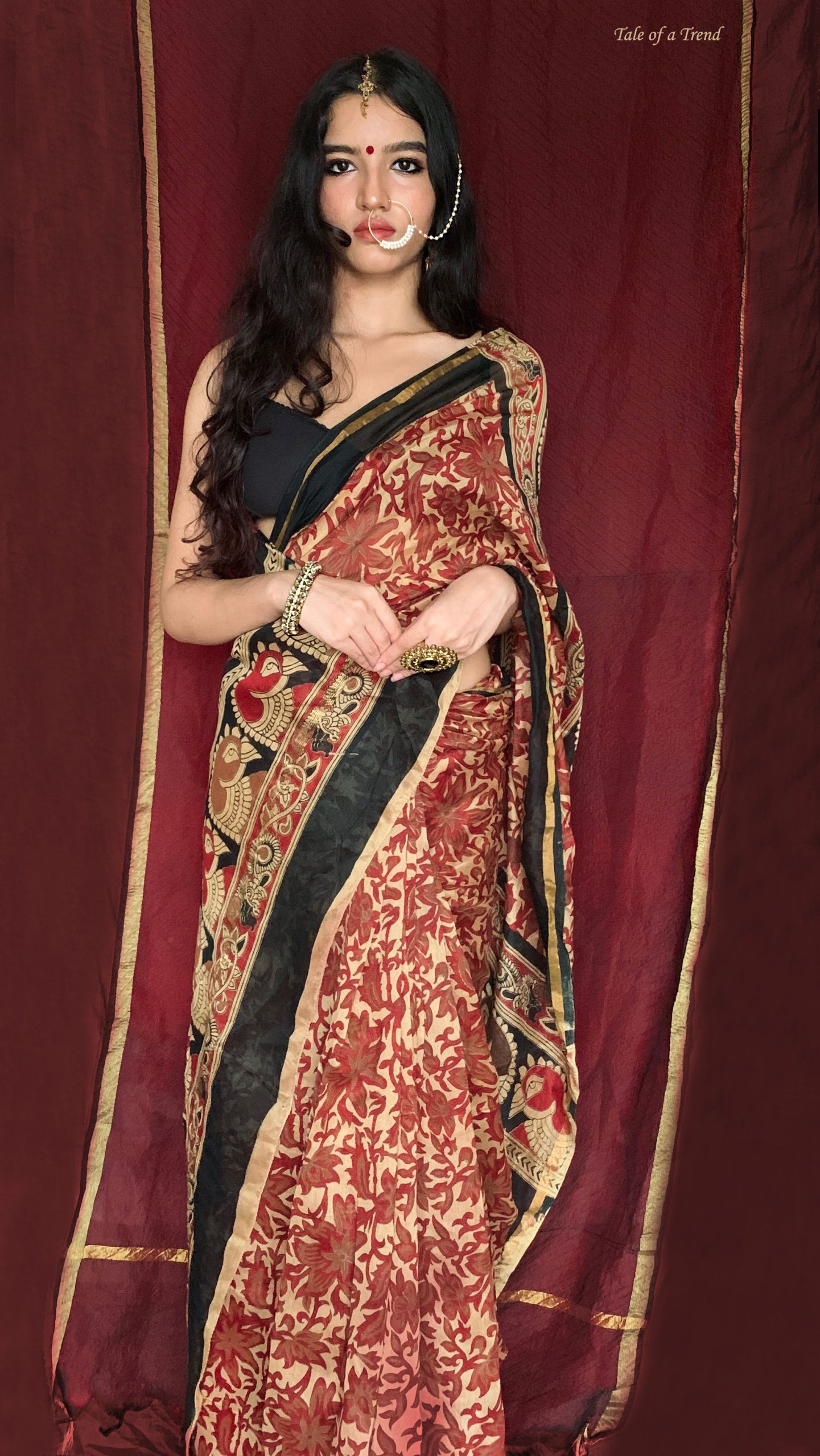 2. Queen in the Shining Armour – "What's a Queen without a King? Well, historically speaking, more powerful!"
For the Queens who are destined to fight the bigger battles and survive the greater wars in life, don't need the rescuing and our model is just here to show you how you can turn the classic South silk saree with brocade border into your amour poised with strength and class!
Model- Riddhima Malhotra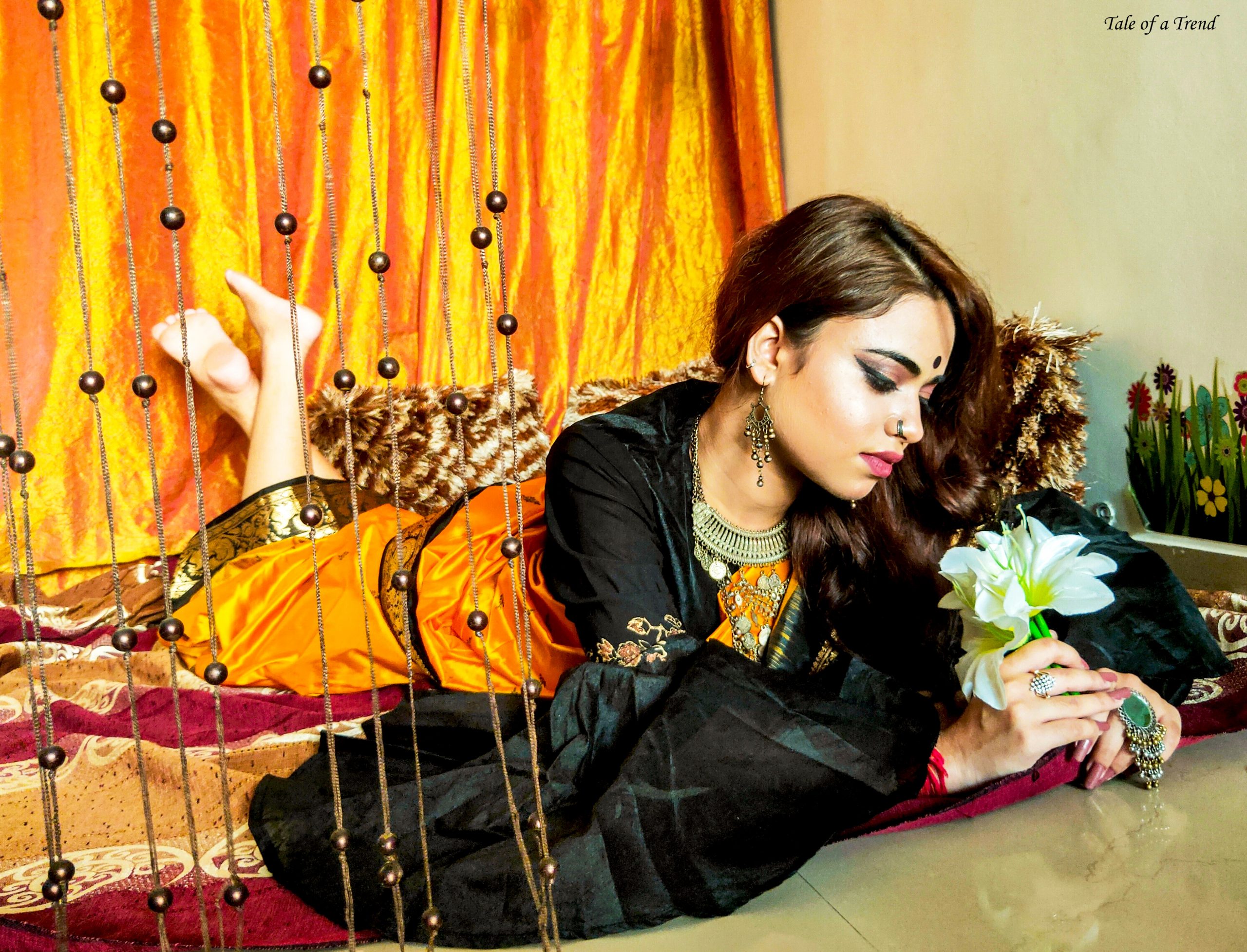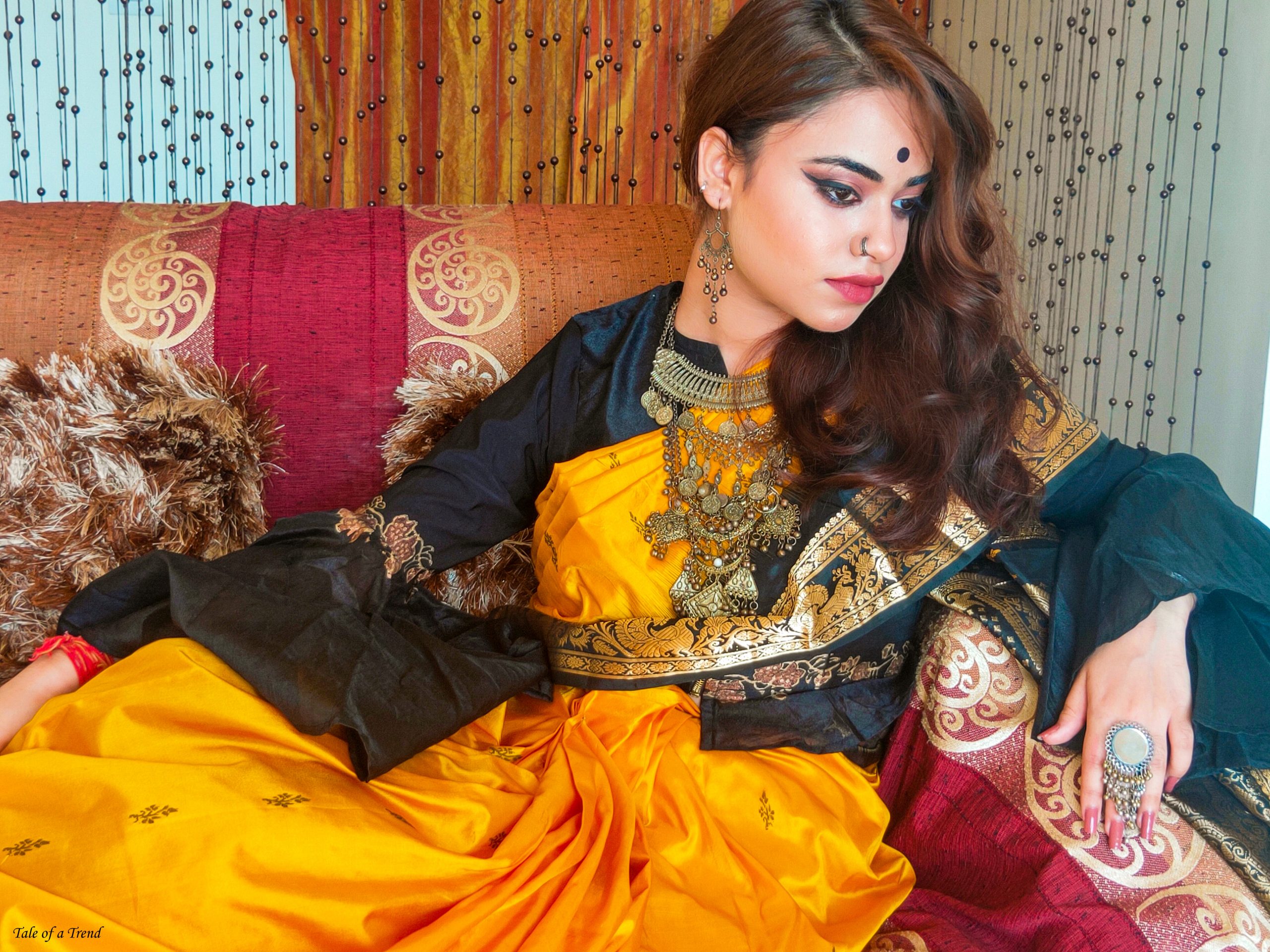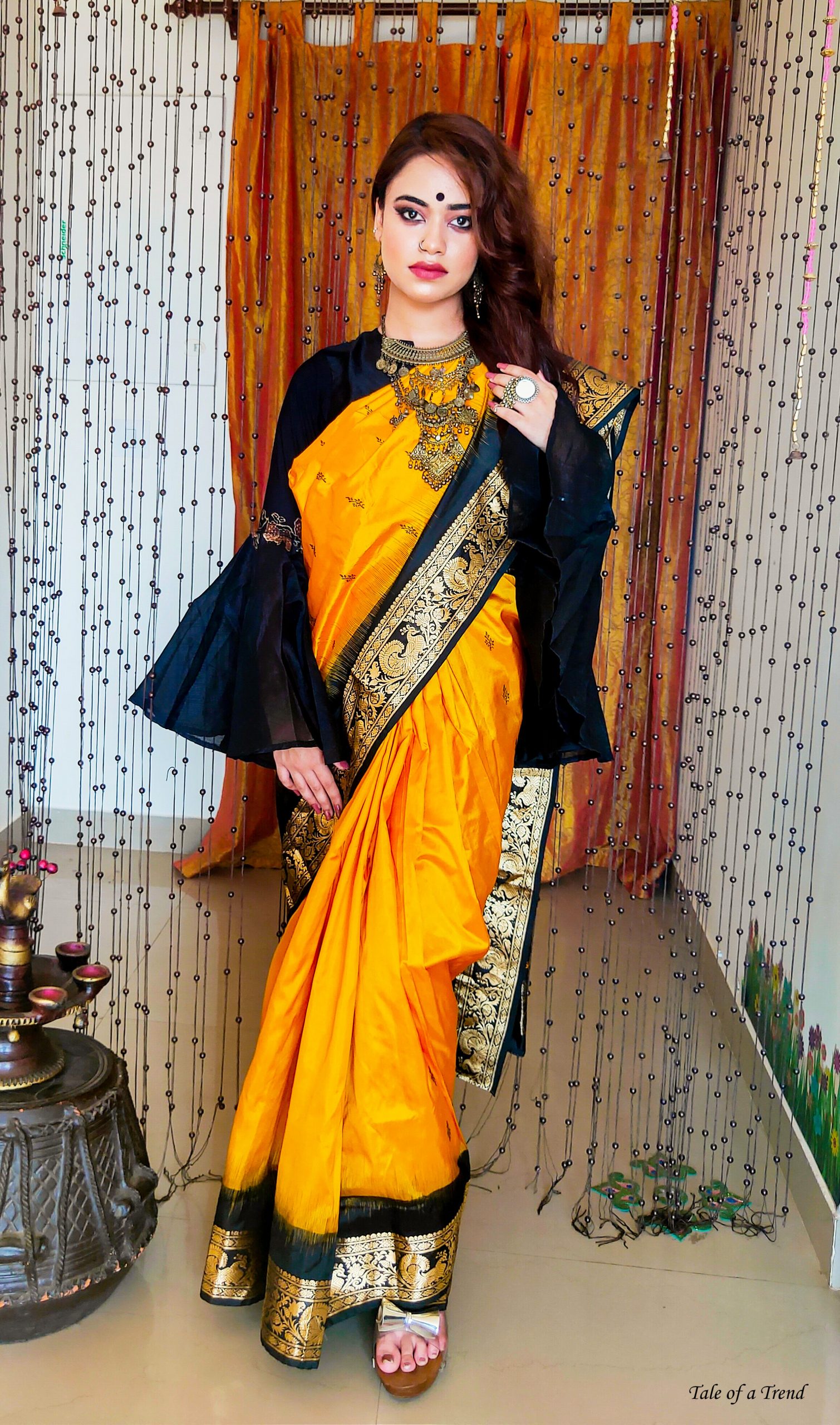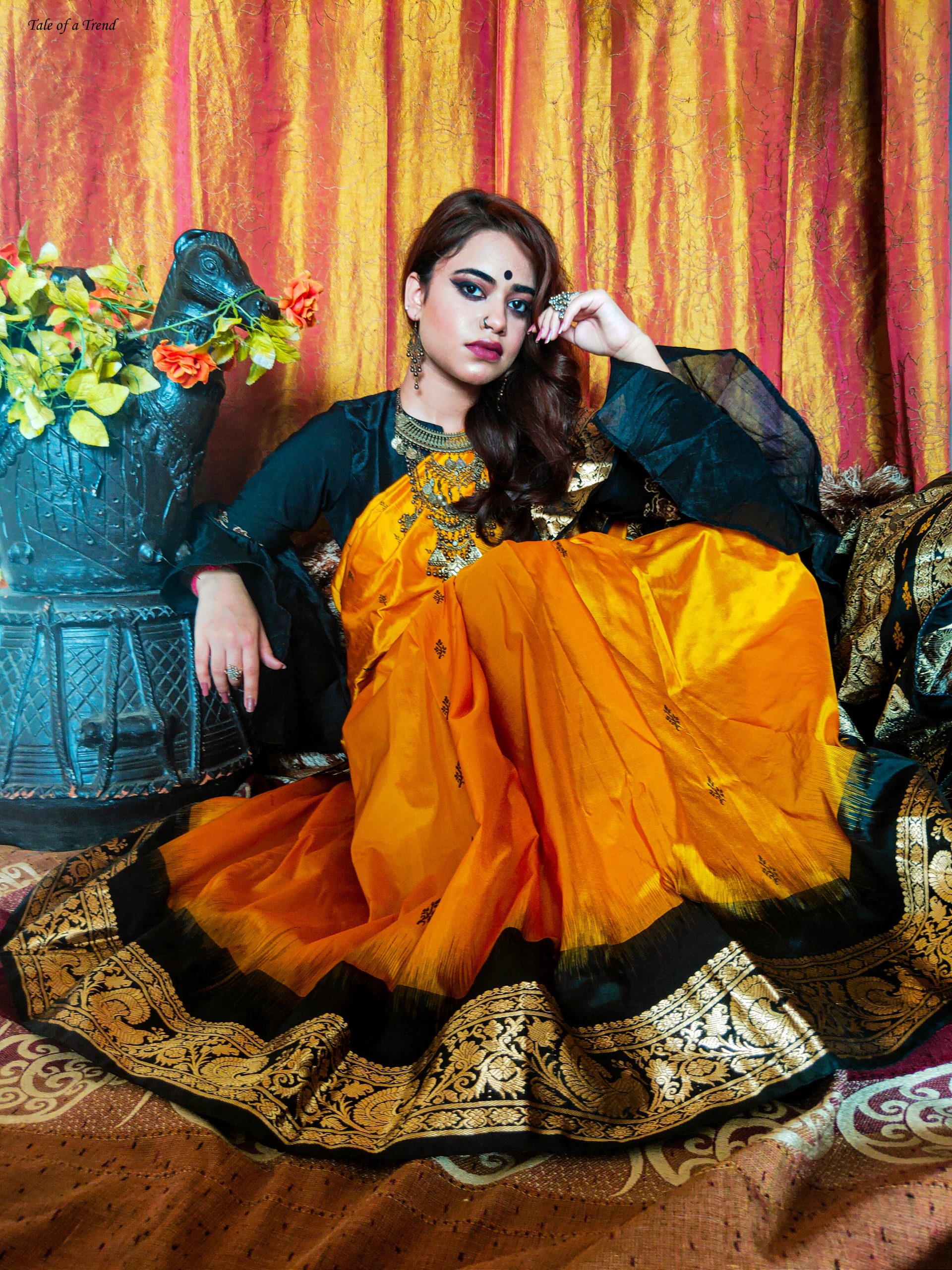 3. High Tea Blue-tiful -This style statement is specially for the Social butterfly who loves to stay on top of the social scenes right from sipping on the daily dramas and fishing out the juicy gossips to being the highlight of stealing the show! The beau-tiful Bandhej saree is here to compliment your charismatic, gregarious and socially dynamic royal personality.  Pairing it up with some oxidized jewelry would just be the cherry on top.
Model- Yashika Jatav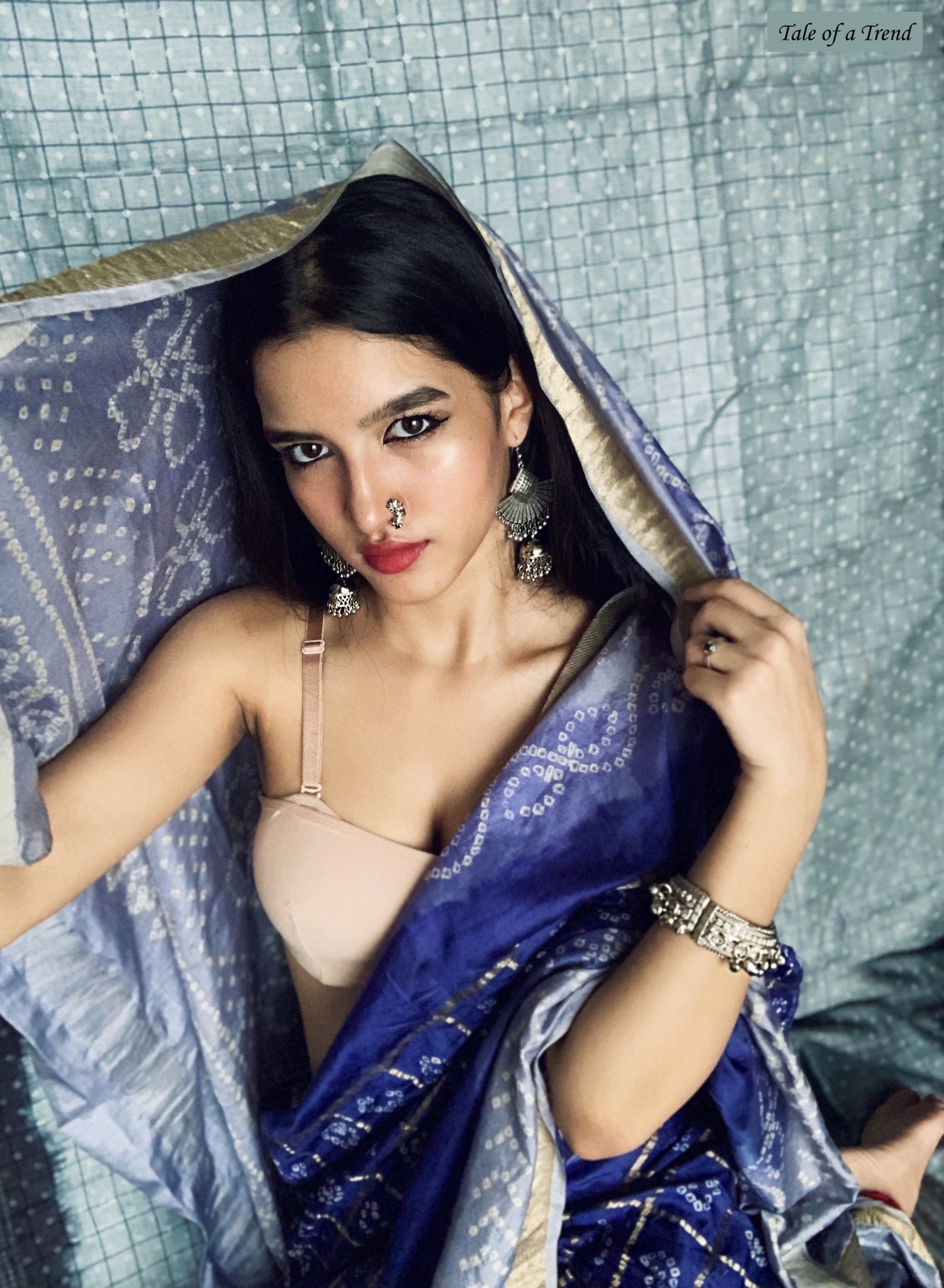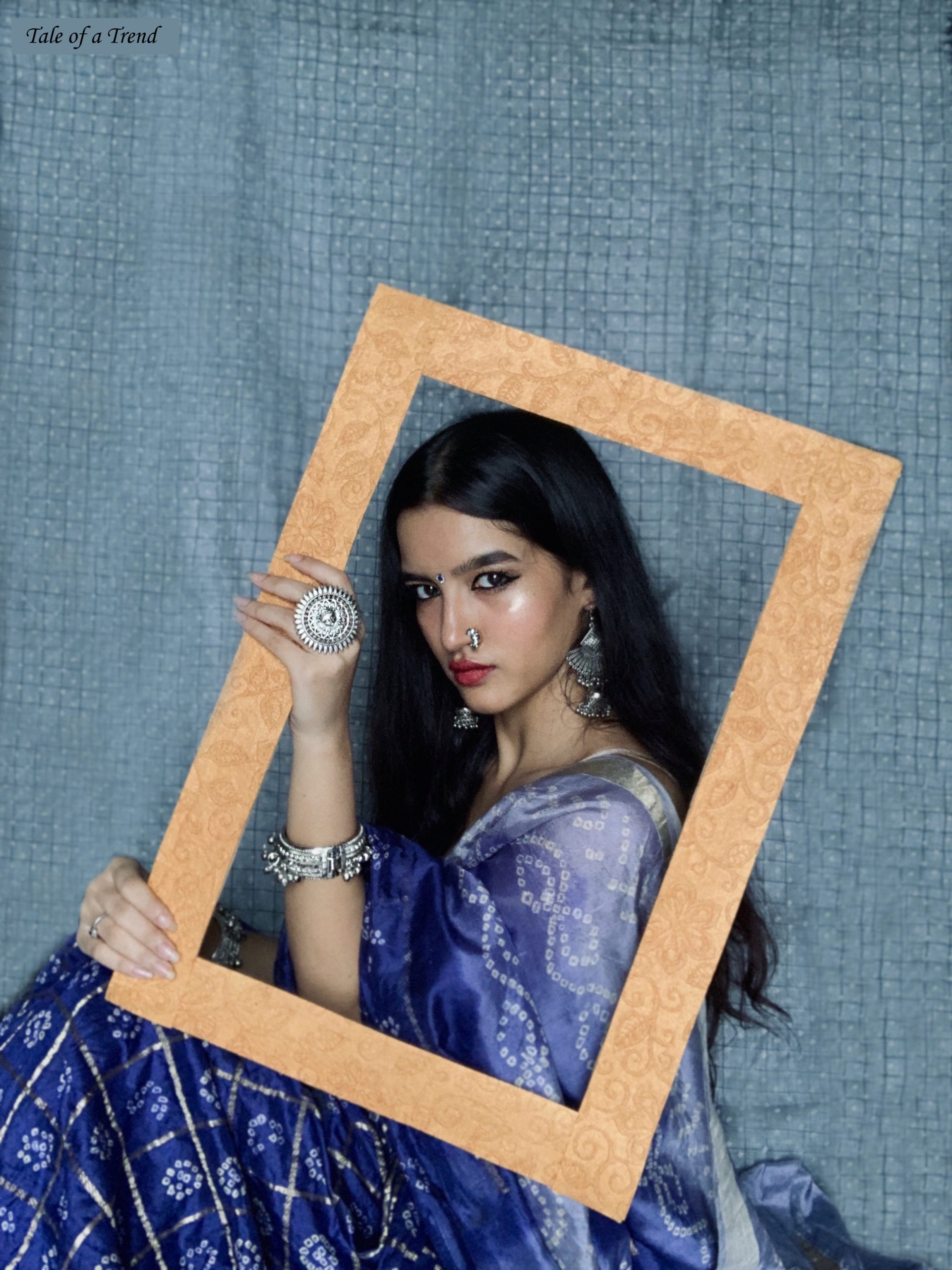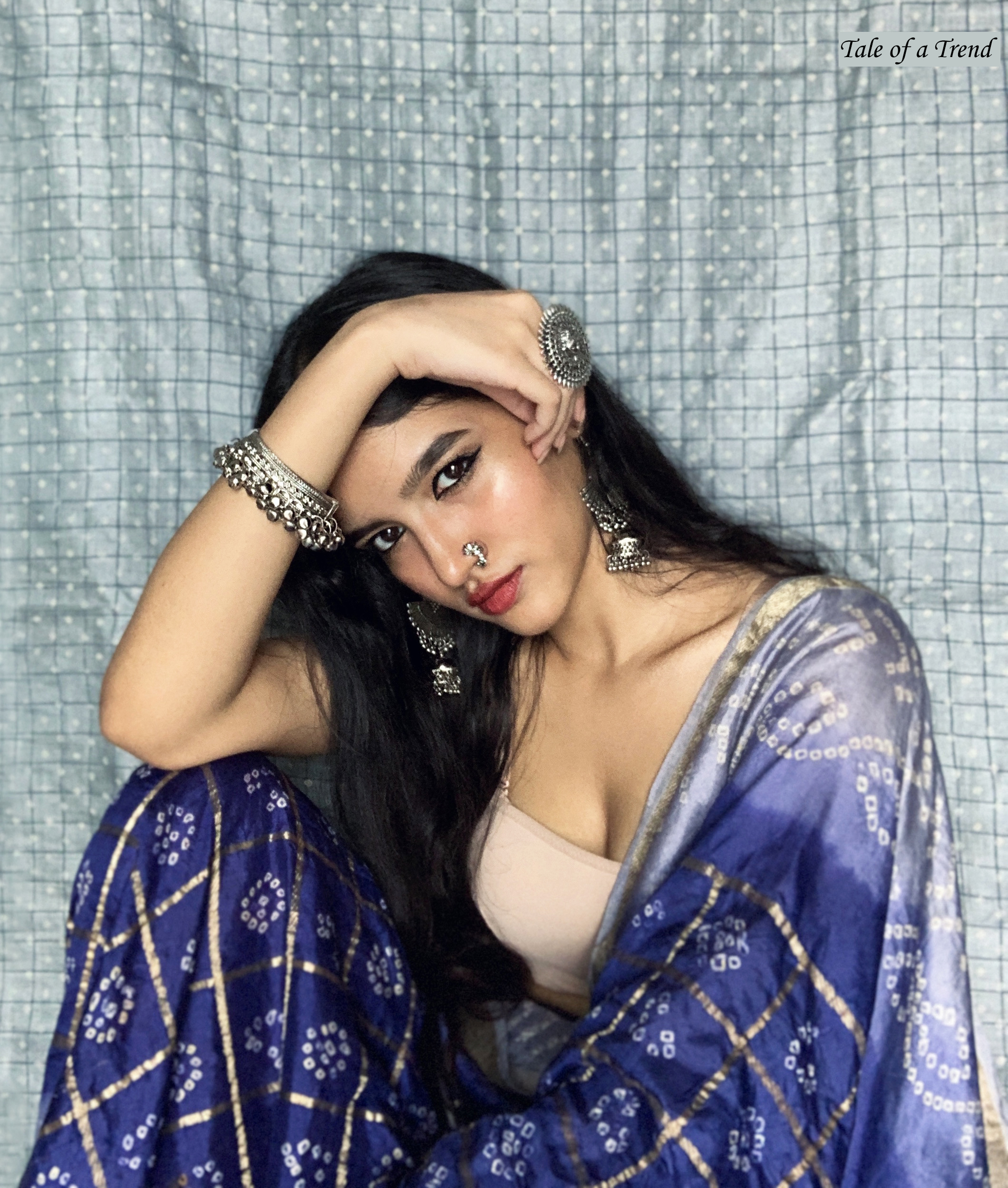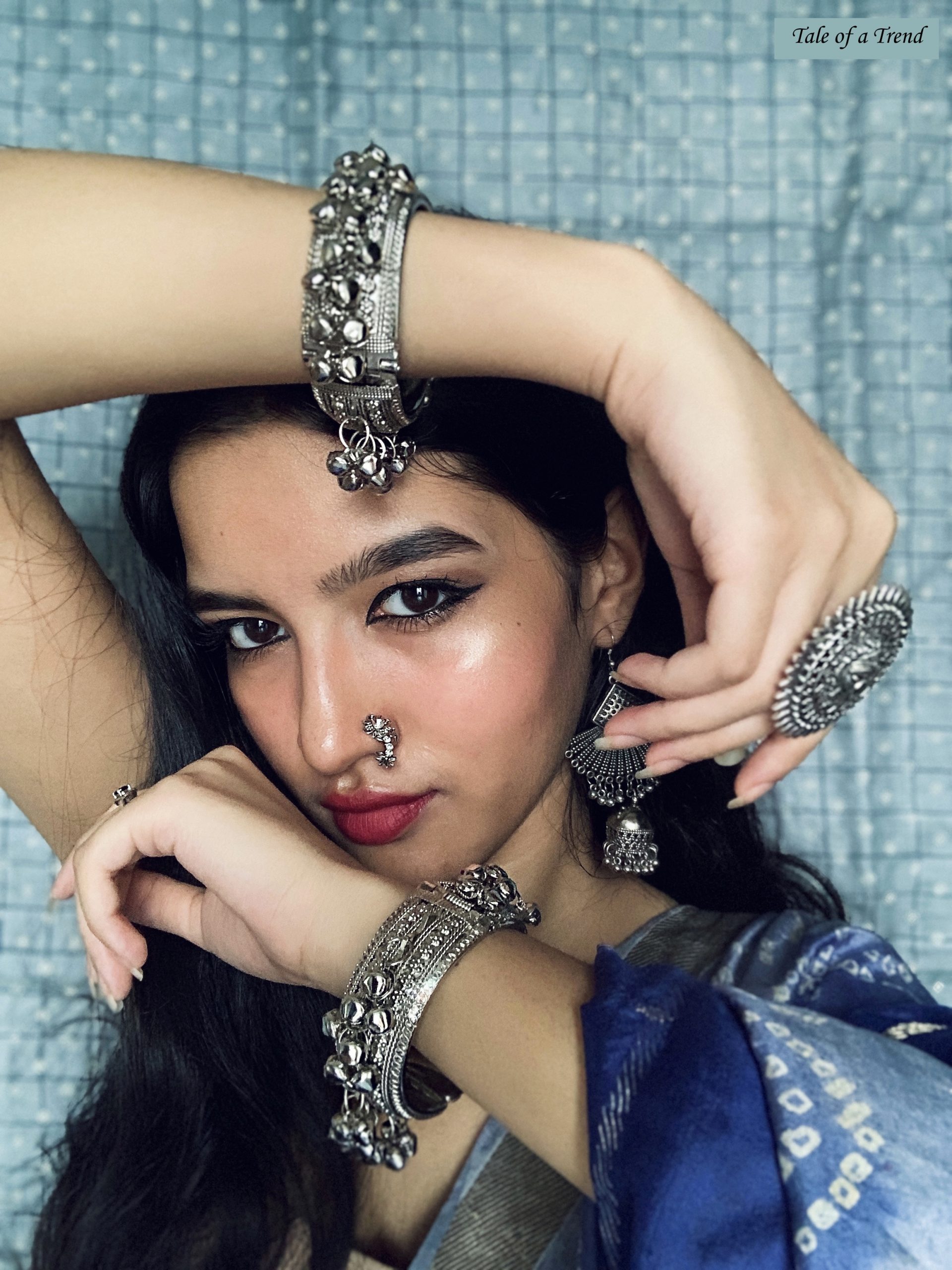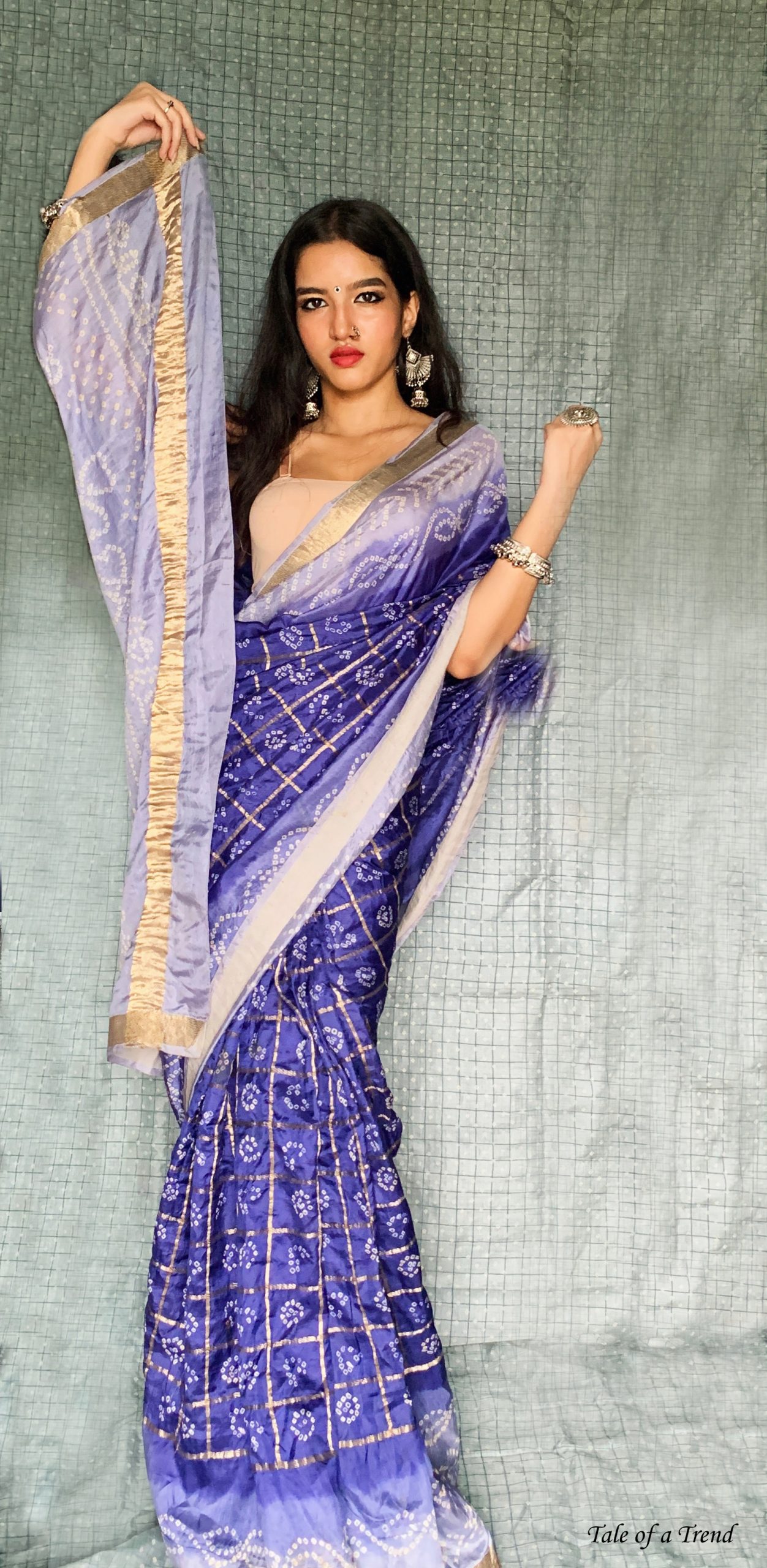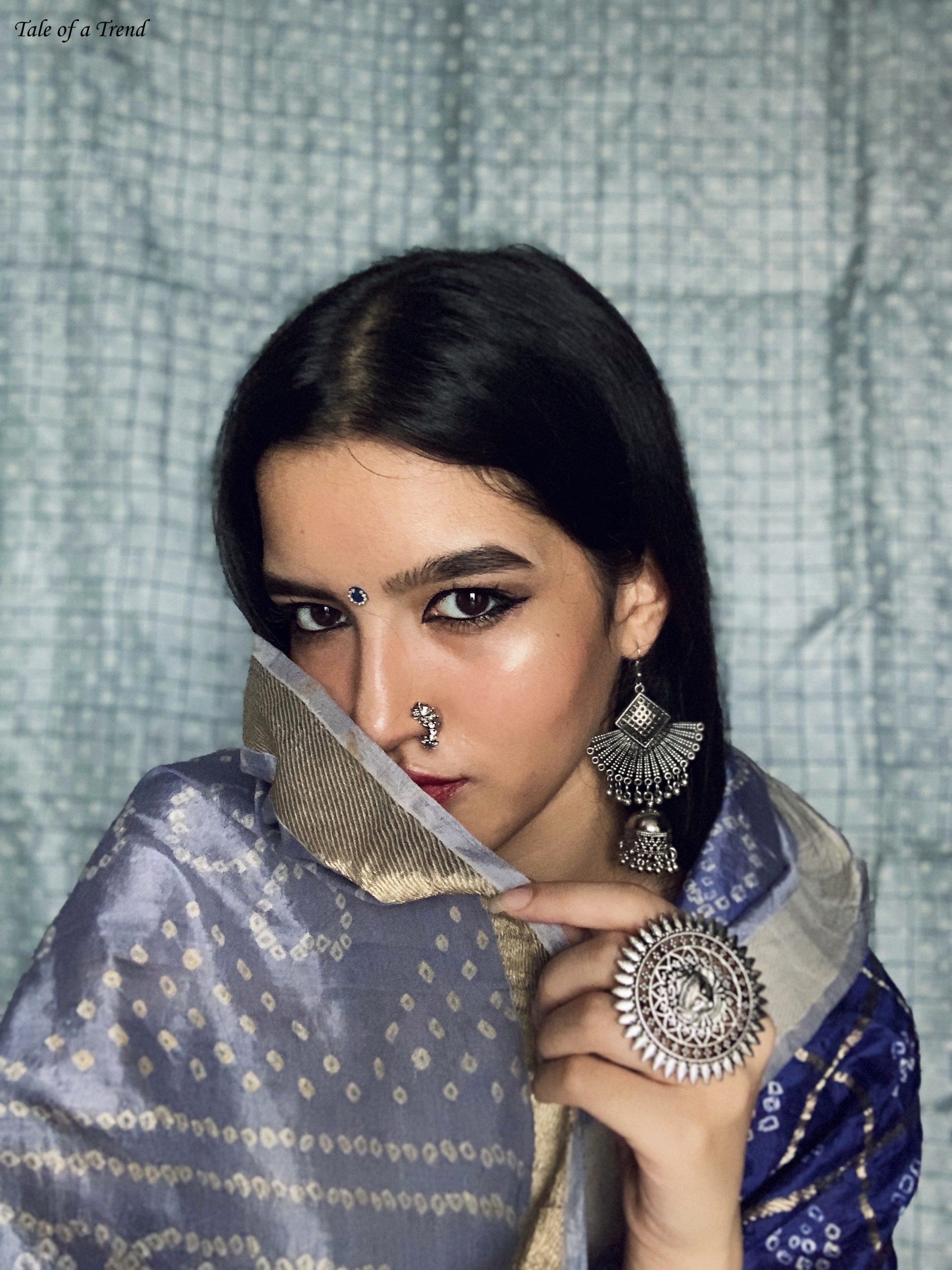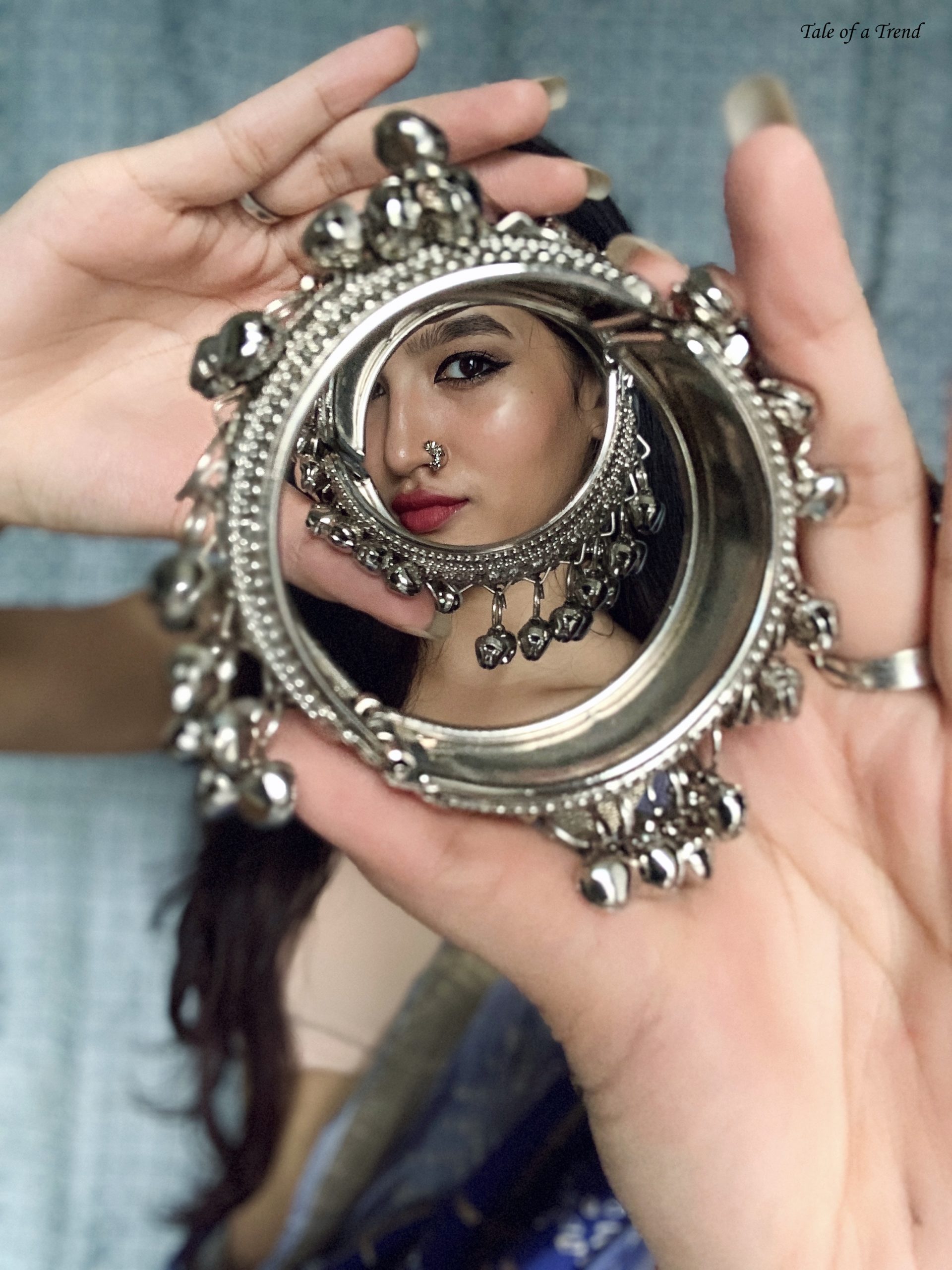 If you also believe in inhaling fashion and exhaling style, then try this another drape too and  flaunt your figure and features.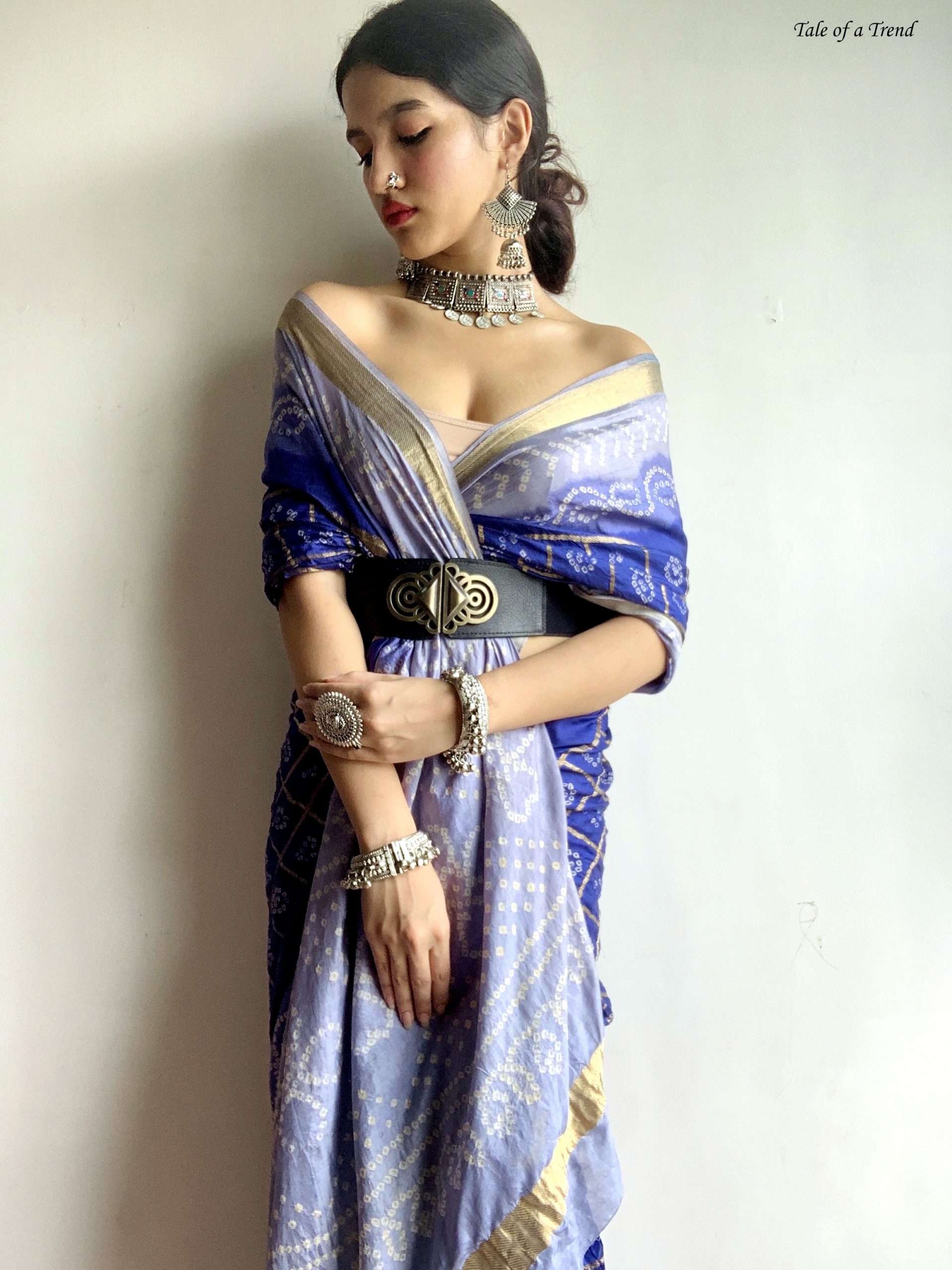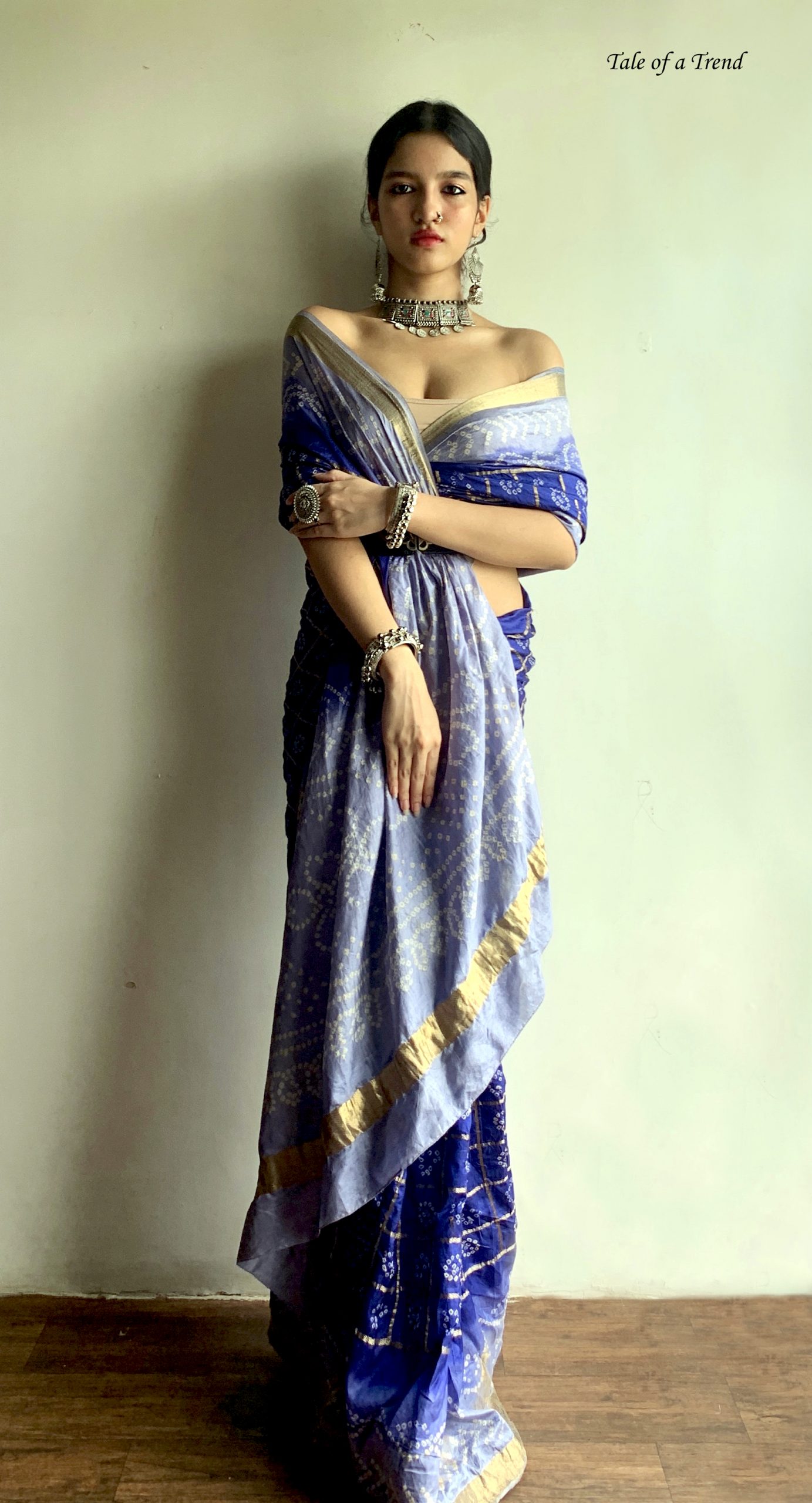 4. The Classy Charm – This one is dedicated to the Queen who likes to keep her style sleek, clear & classy with the firm belief in 'less is more'!  Let us introduce you with this simple yet glamorous Organza silk Saree from Kerela, giving you the statement minimalist style and some ostentation to play around those Kitty Parties.
Model- Surbhi Sinha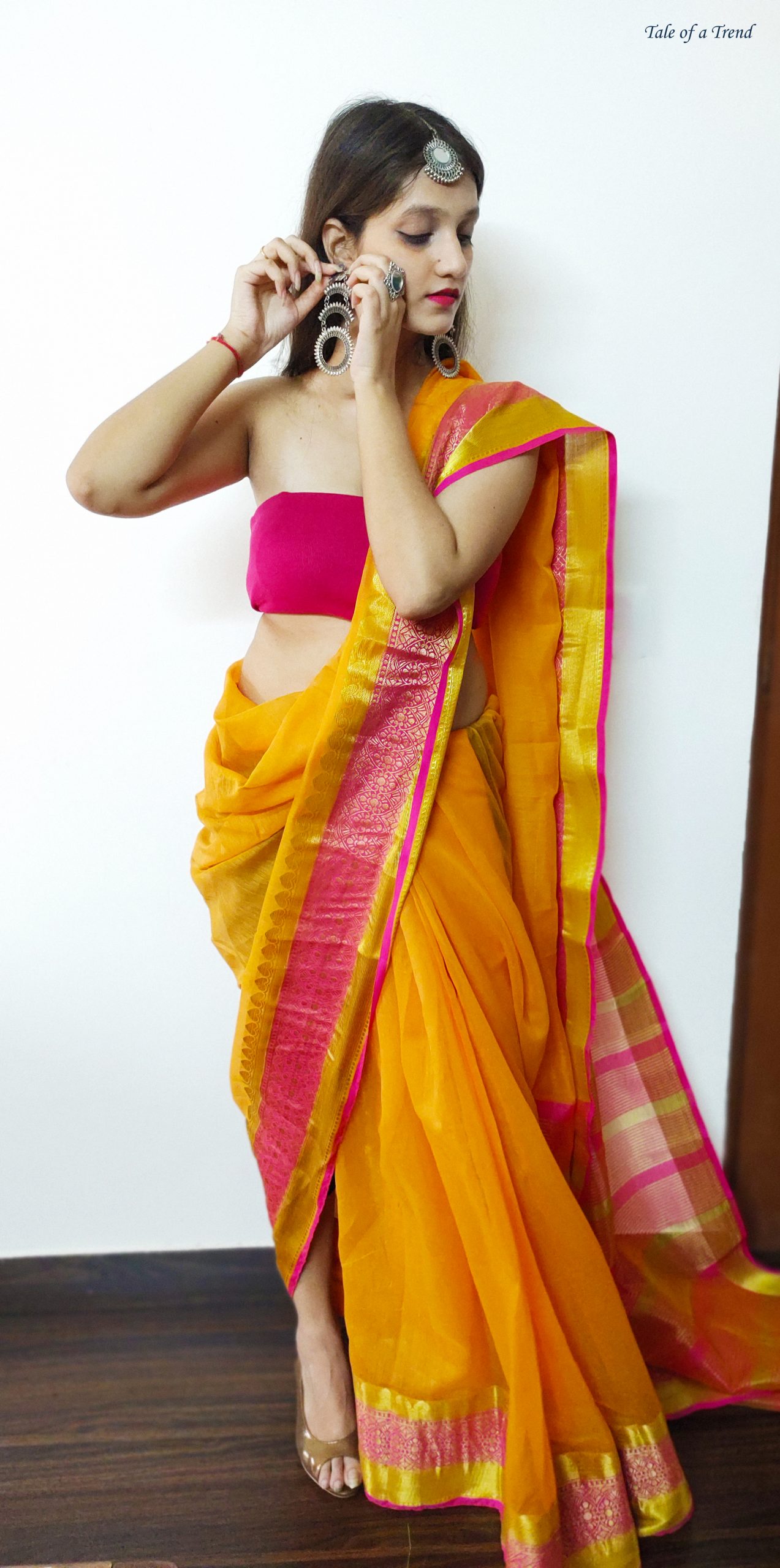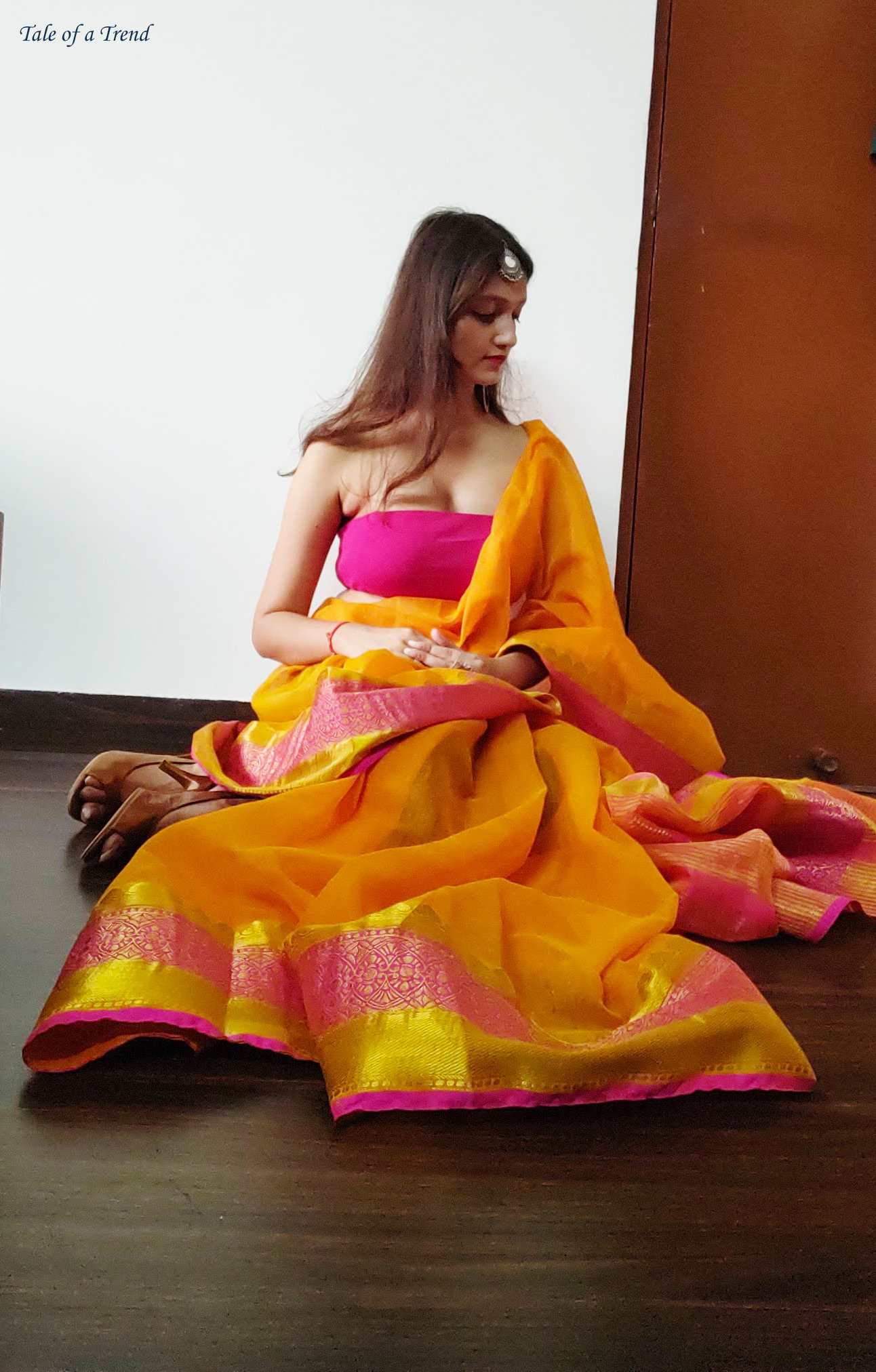 5. Try Taming the Tigress– For the Queens with wild spirits, fire in their soul and the boldness radiating from every inch of their body telling the world that she's much more than just a pretty face definitely need to try this statement look with black embroidered Rajasthani lehnga tied over the bust.  A perfect combination of sensitive and savage Queen-ship!
Model- Nyasa Jatav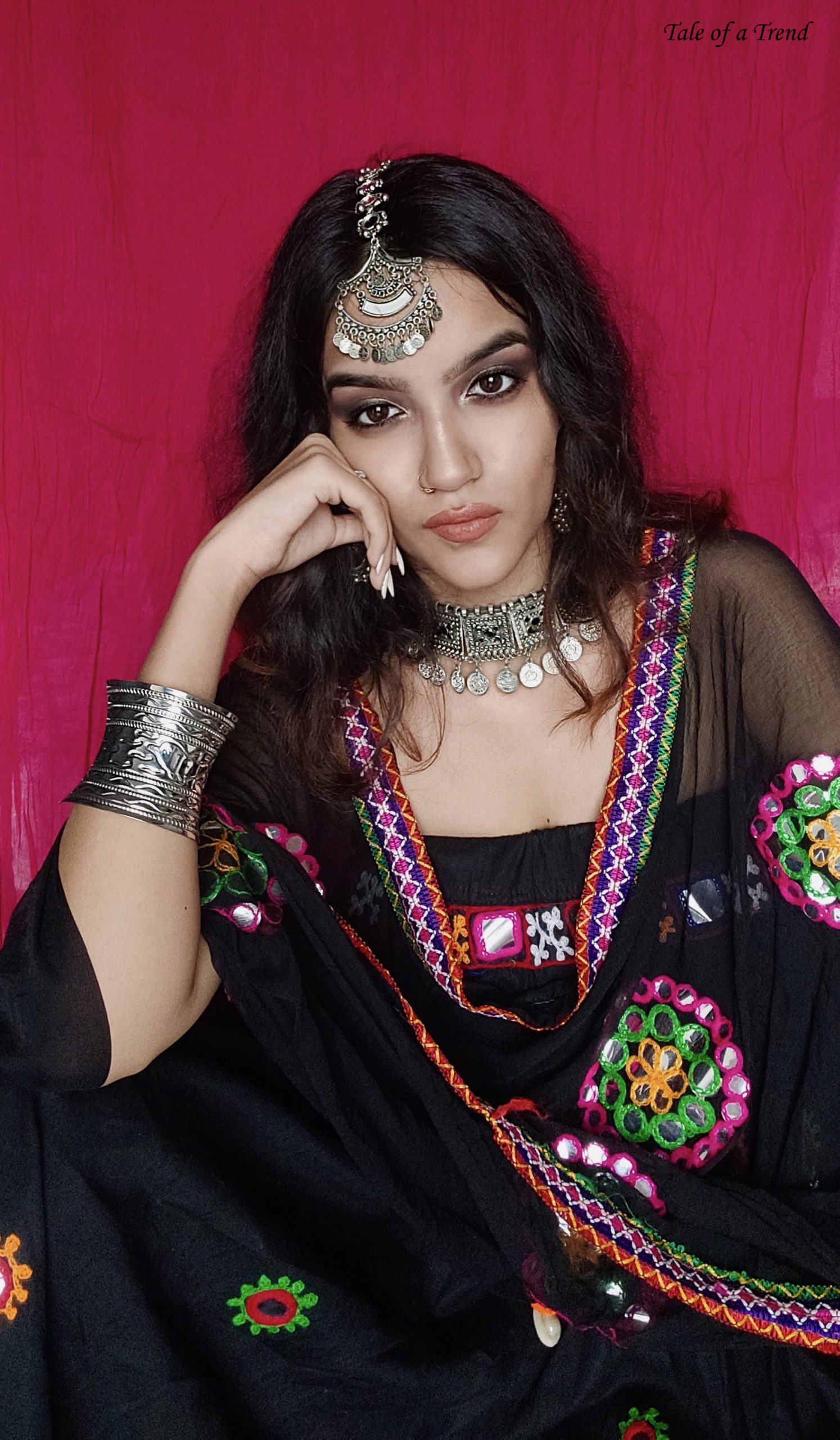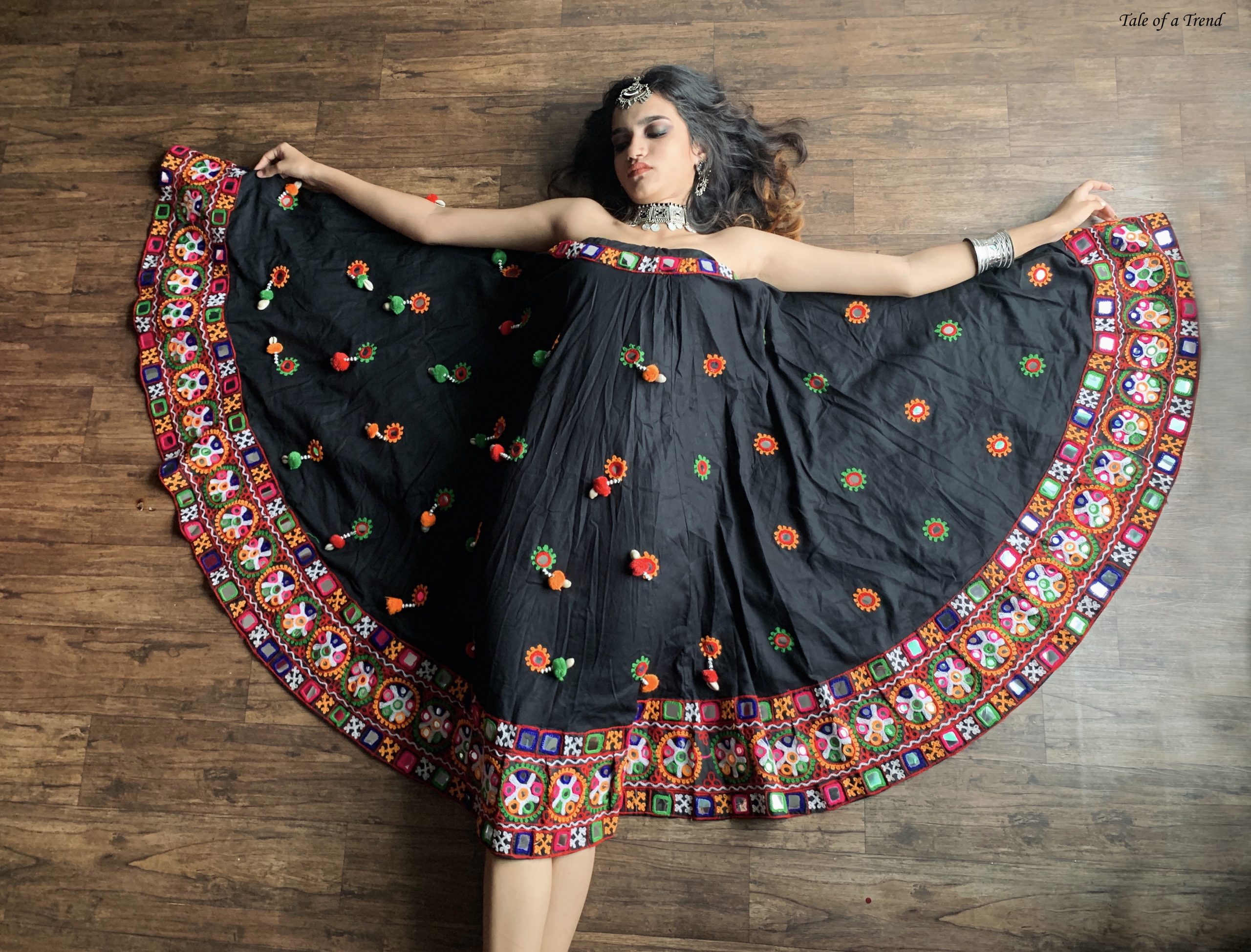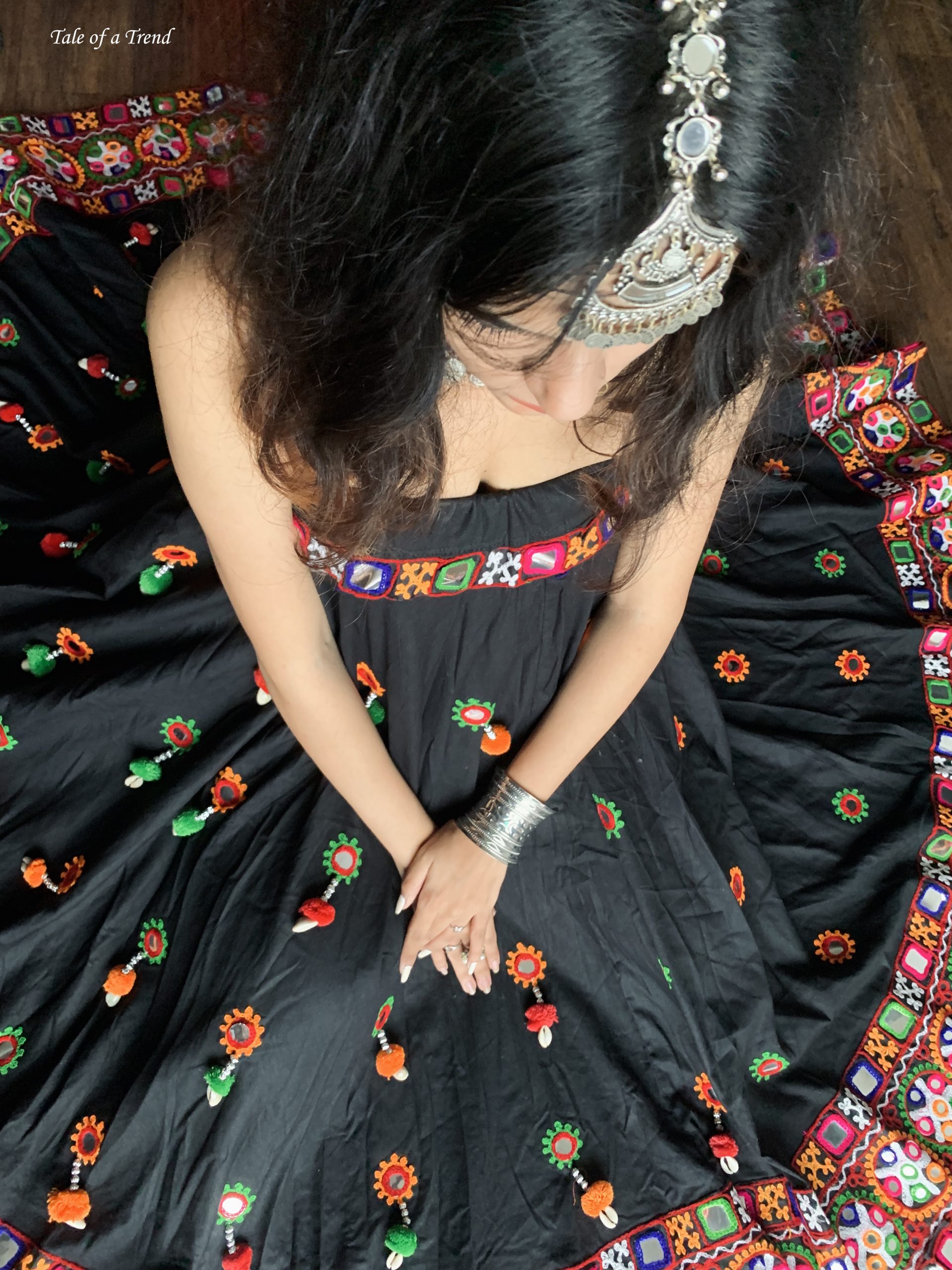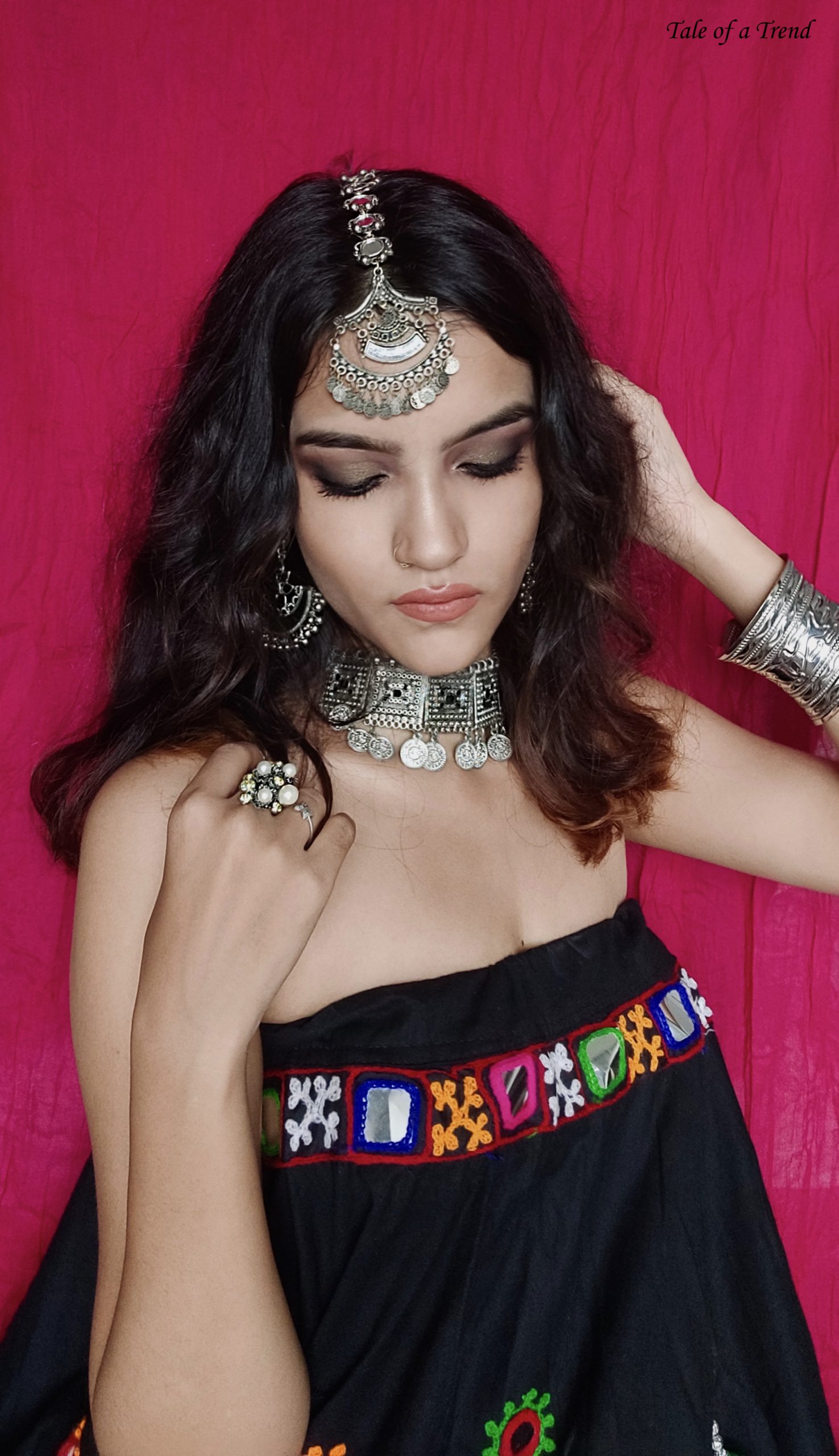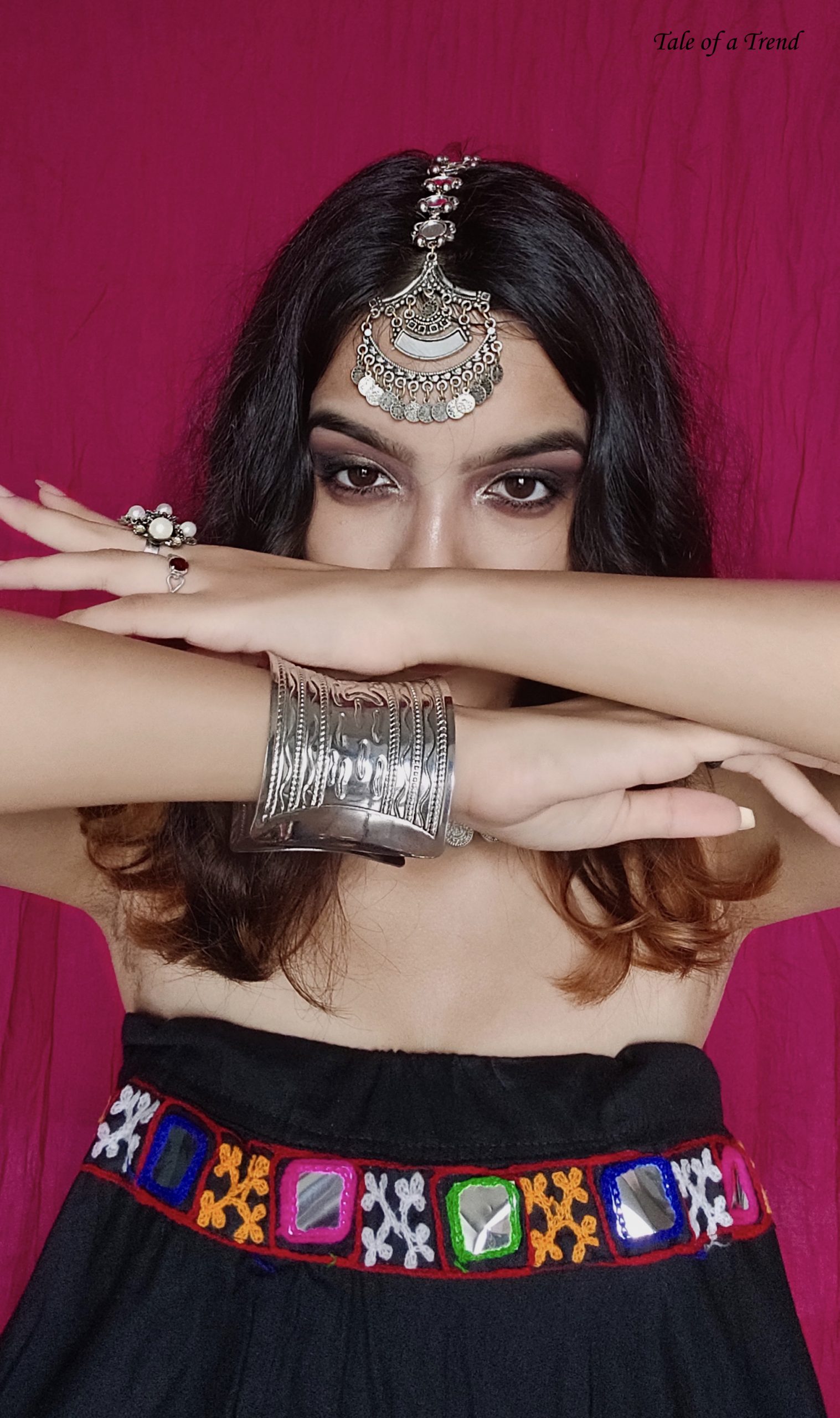 6. Banarsi Begum – If you are a Queen with an old soul, young eyes and a vintage heart then this beautifully handcrafted pink Banarsi Brocade Saree look is here to resemble your alluring aura with the desire of staying rooted to our culture, and believe us with a pallu in your hand, you don't need to make a statement!
Model- Riddhima Malhotra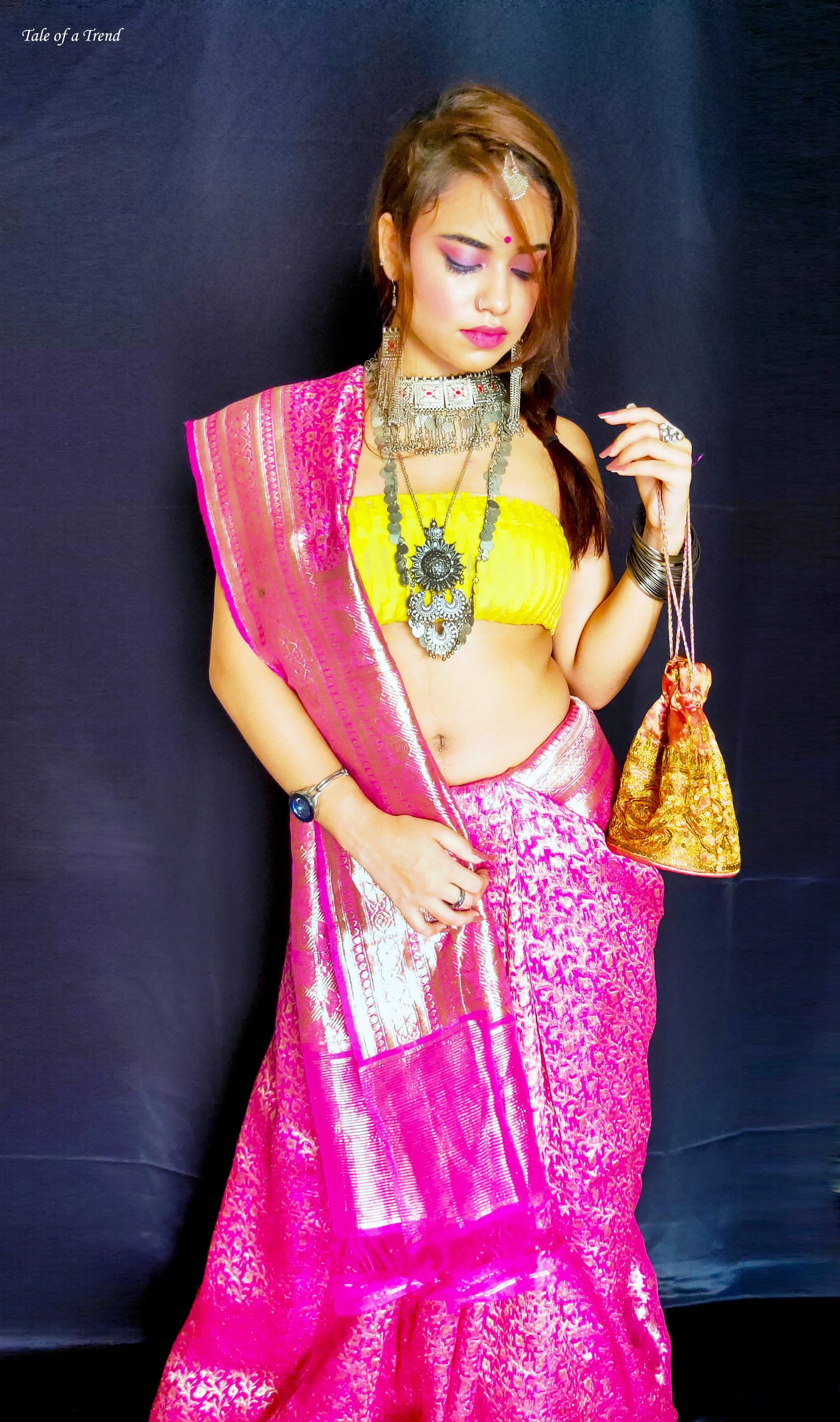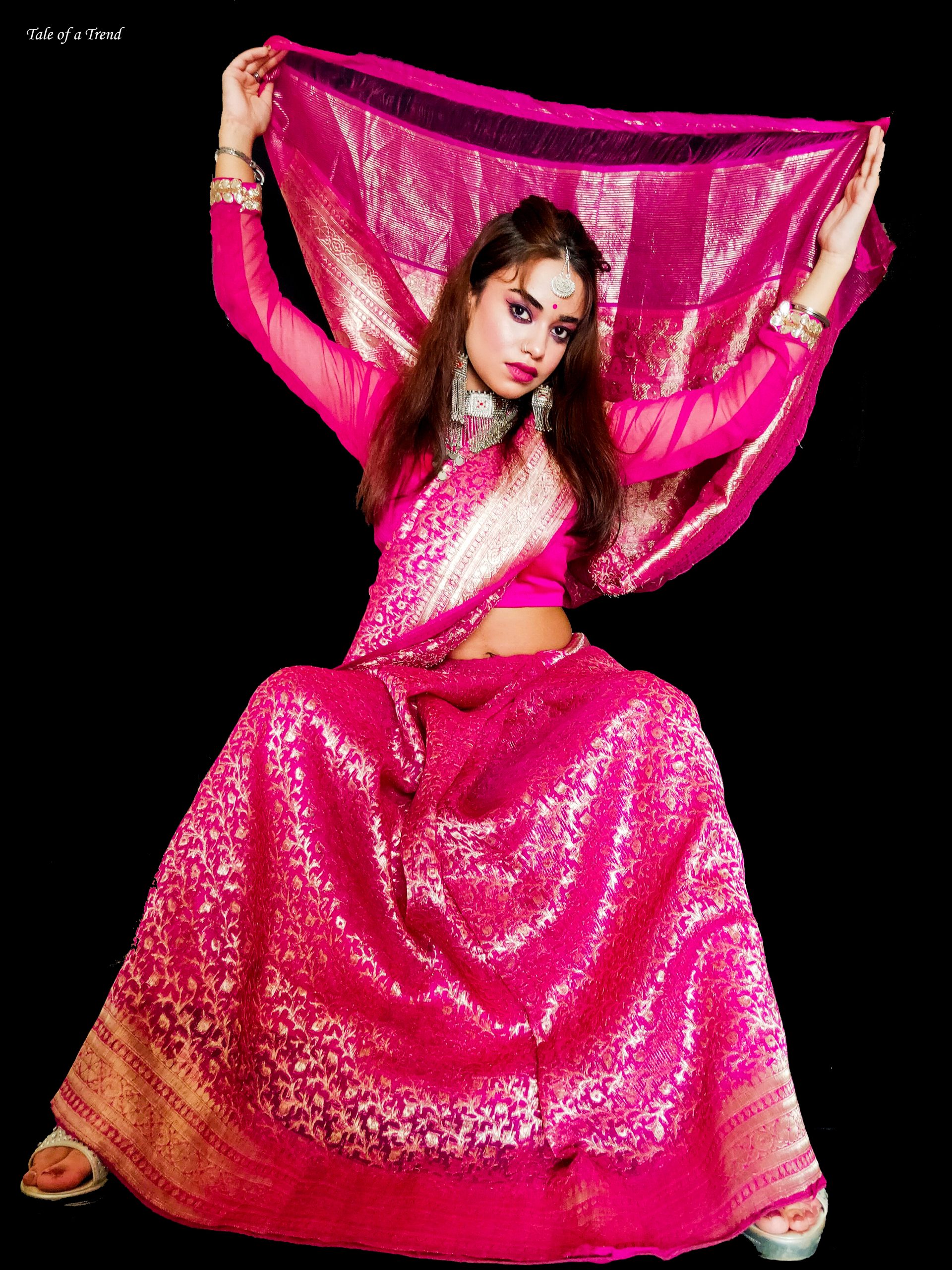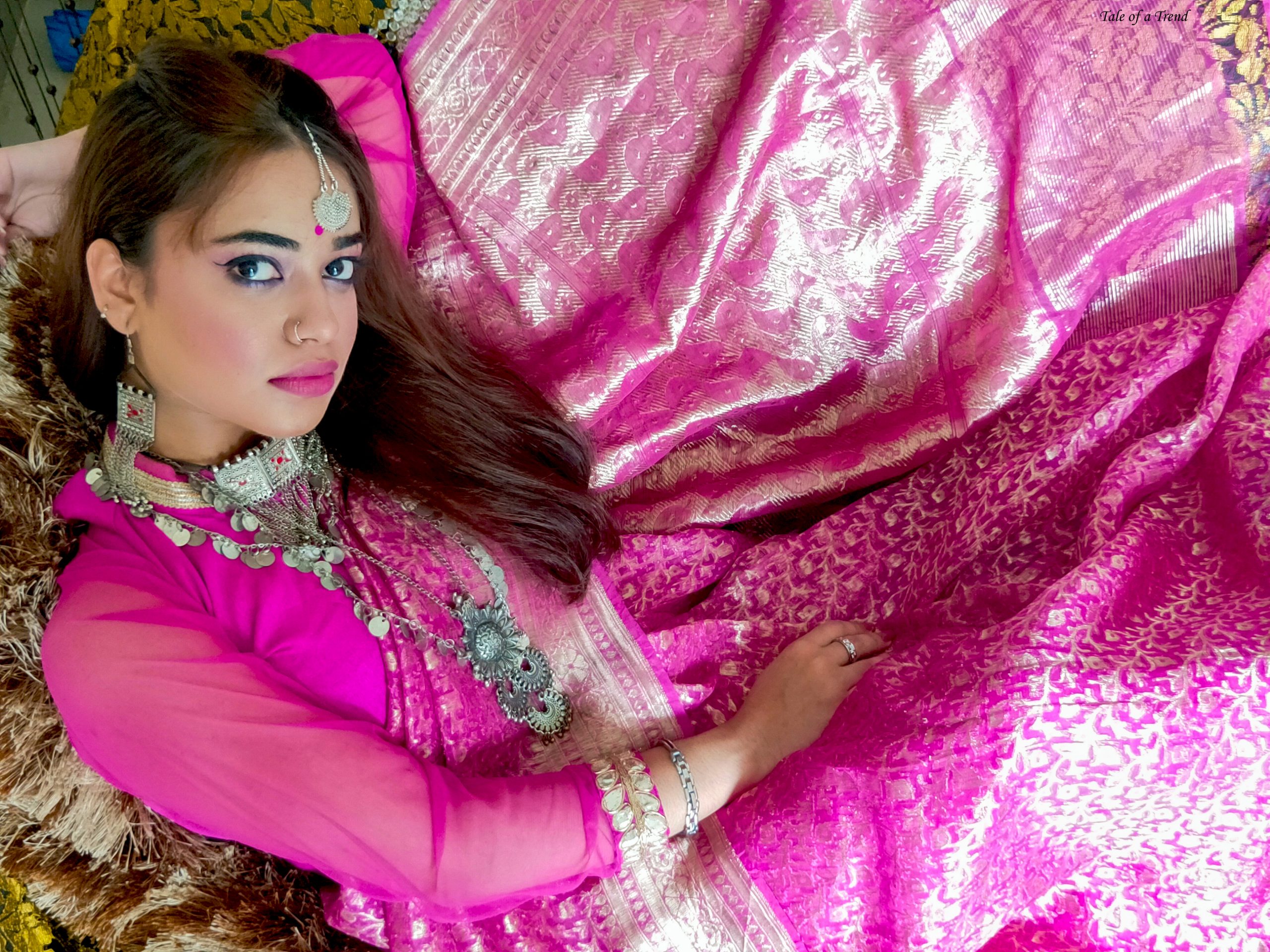 7. Wonder Womaniya – For the Queen who wakes up in the morning to follow her goals deserves an all-powerful outfit to strengthen her spirits, and what's better than the six yards of pure grace hanging around the waist! So just like our model, wear this Block Printed Saree with the oxidized jewelry for the classic look wrapped around those sexy curves.
Model- Maneet Dhillon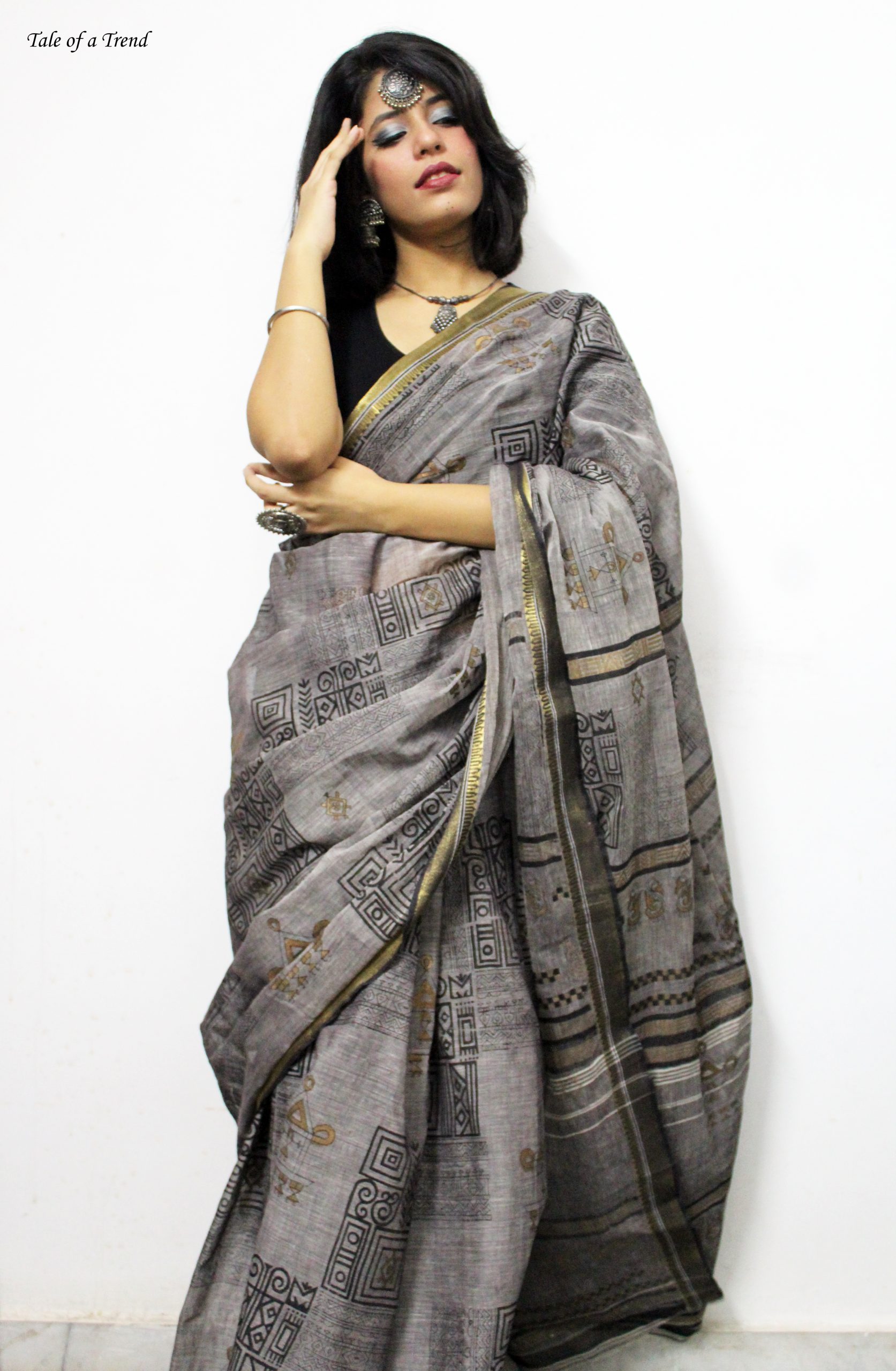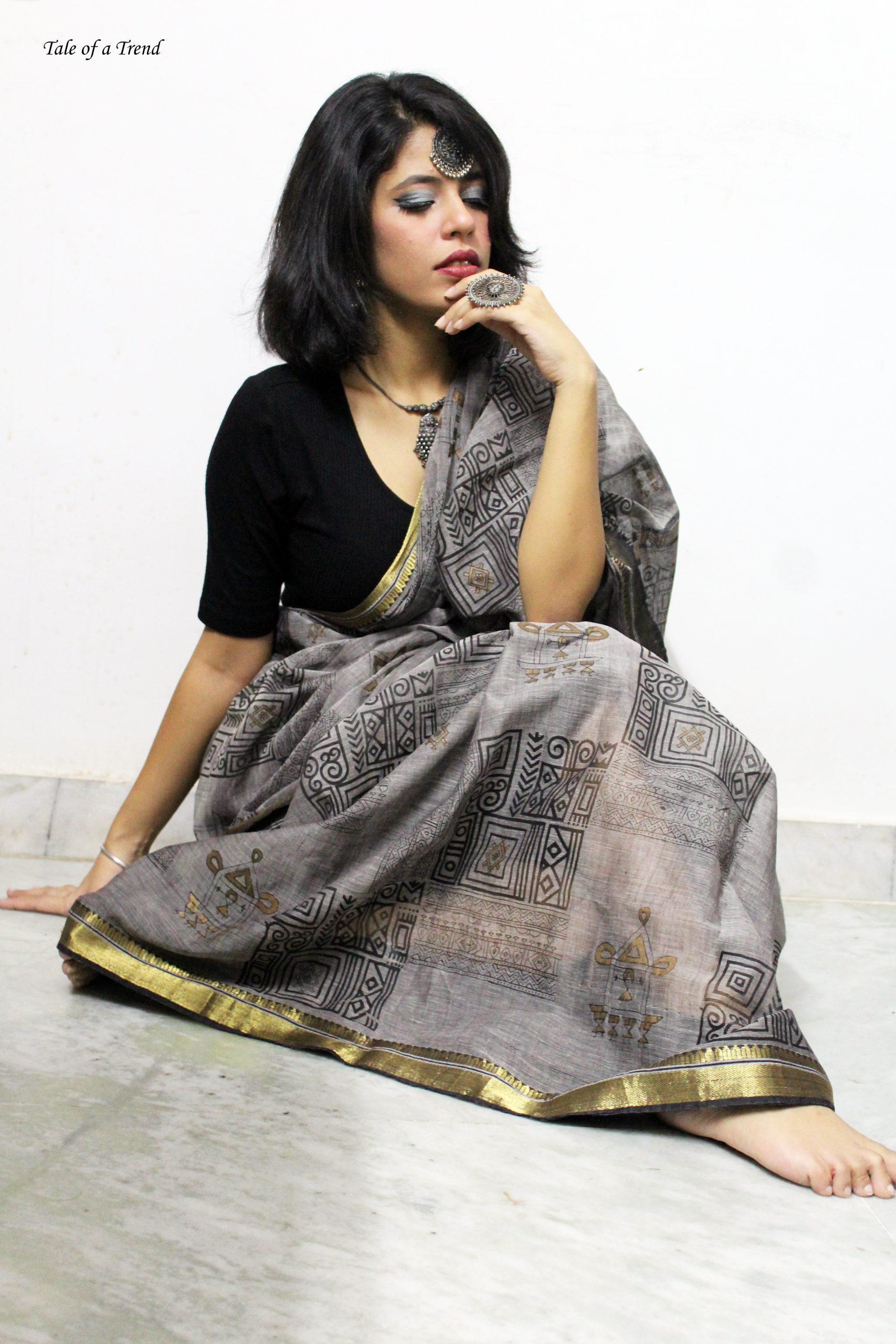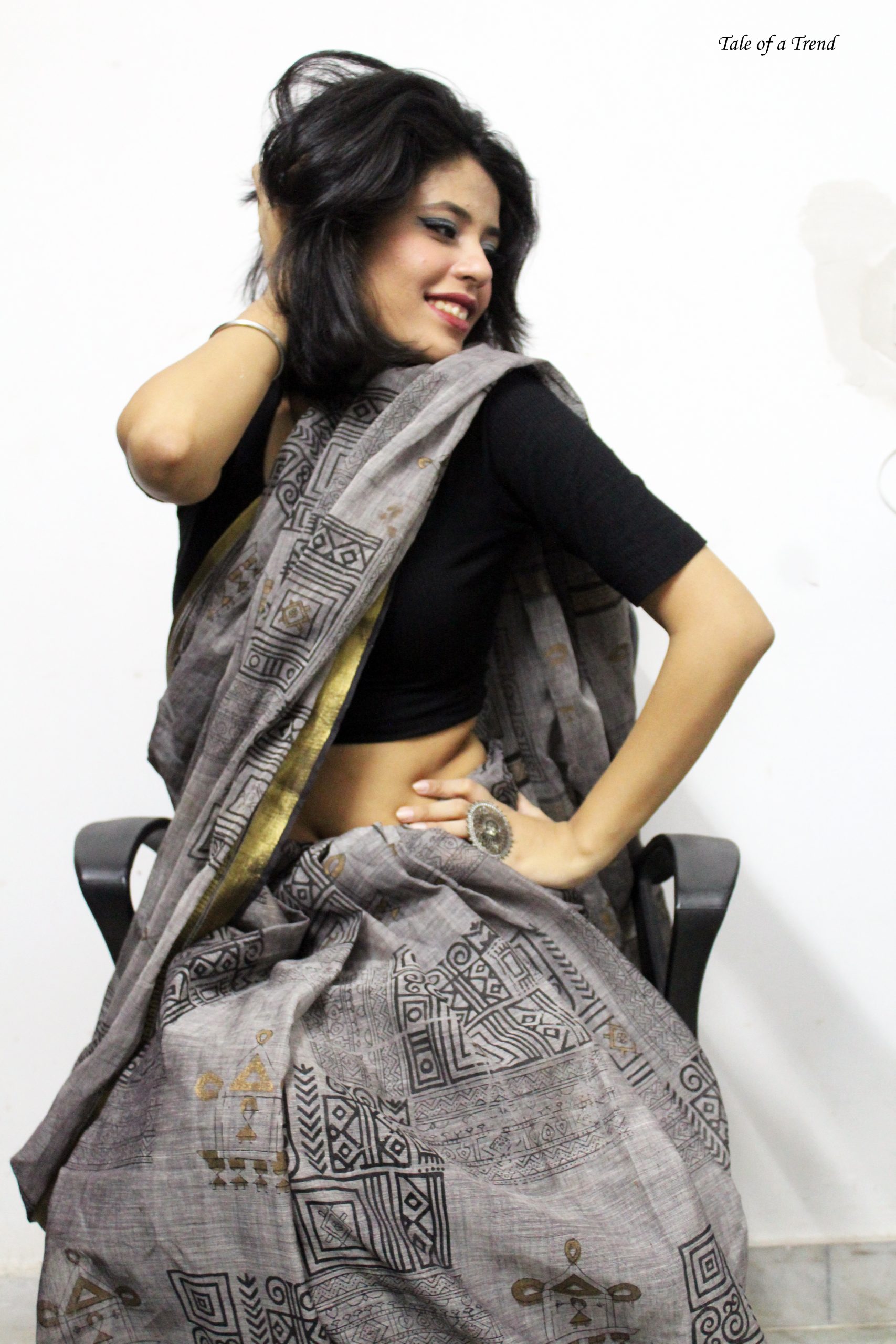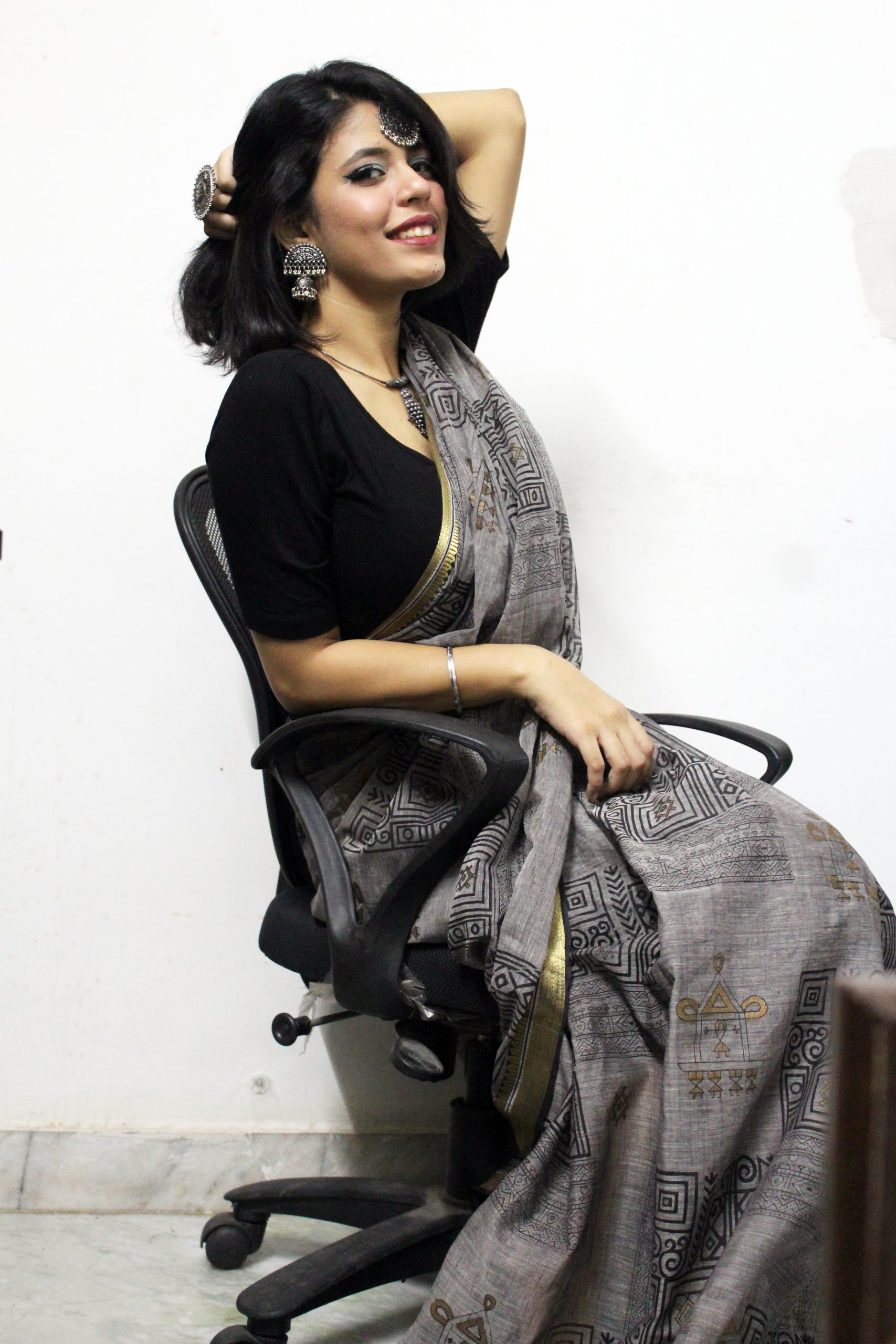 Well, before we end this post, lets give a big shout out to the Queendom of our beautifully and meticulously crafted Indian sarees and all the traditional textiles. See you soon again.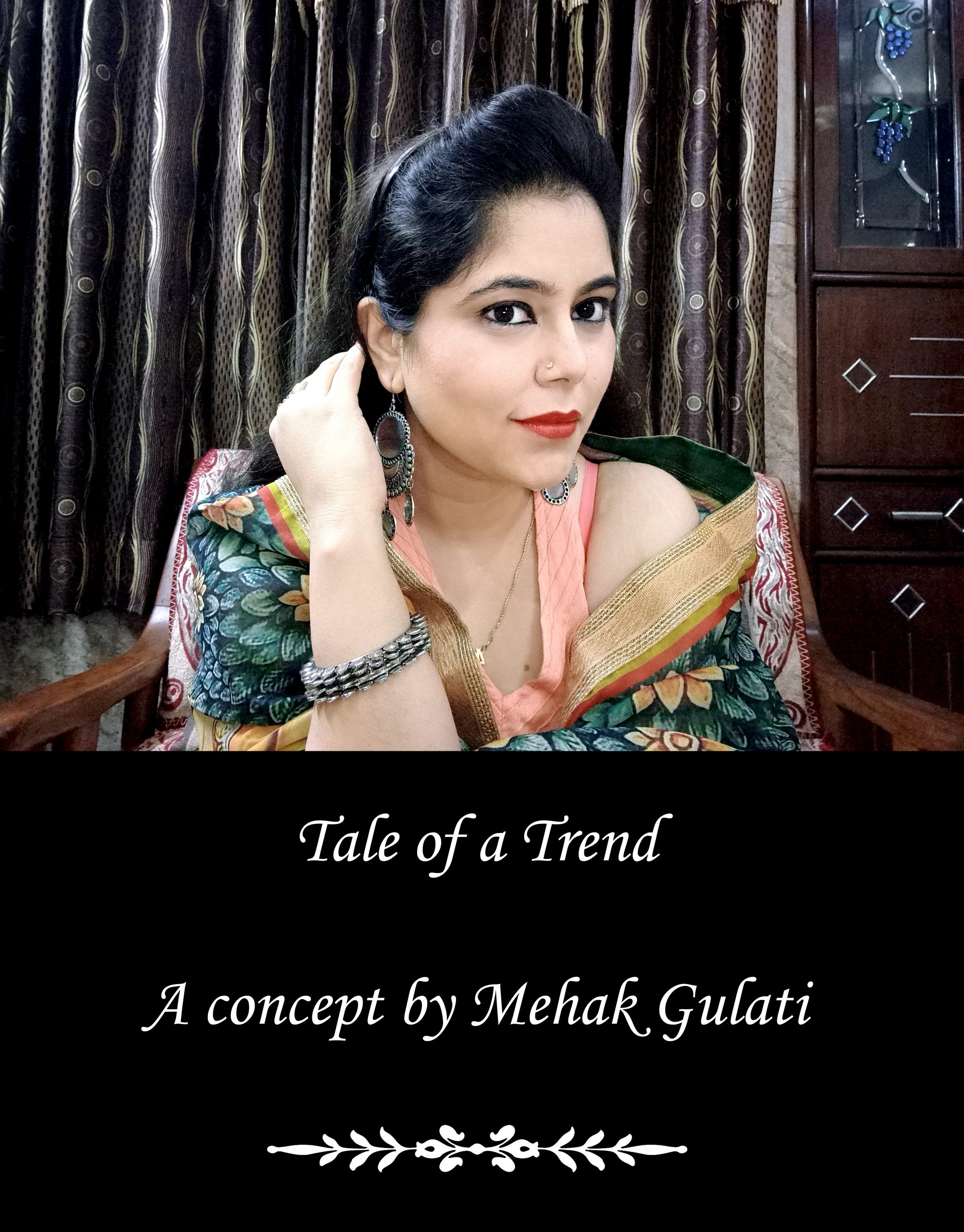 The Trendy Team
Concept and Styling: Mehak Gulati
Co-stylist and Co-author:  Ishita Dotania
Models:  Yashika Jatav, Riddhima Malhotra, Surbhi Sinha, Nyasa Jatav and Maneet Dhillon
Photography: Shoot from home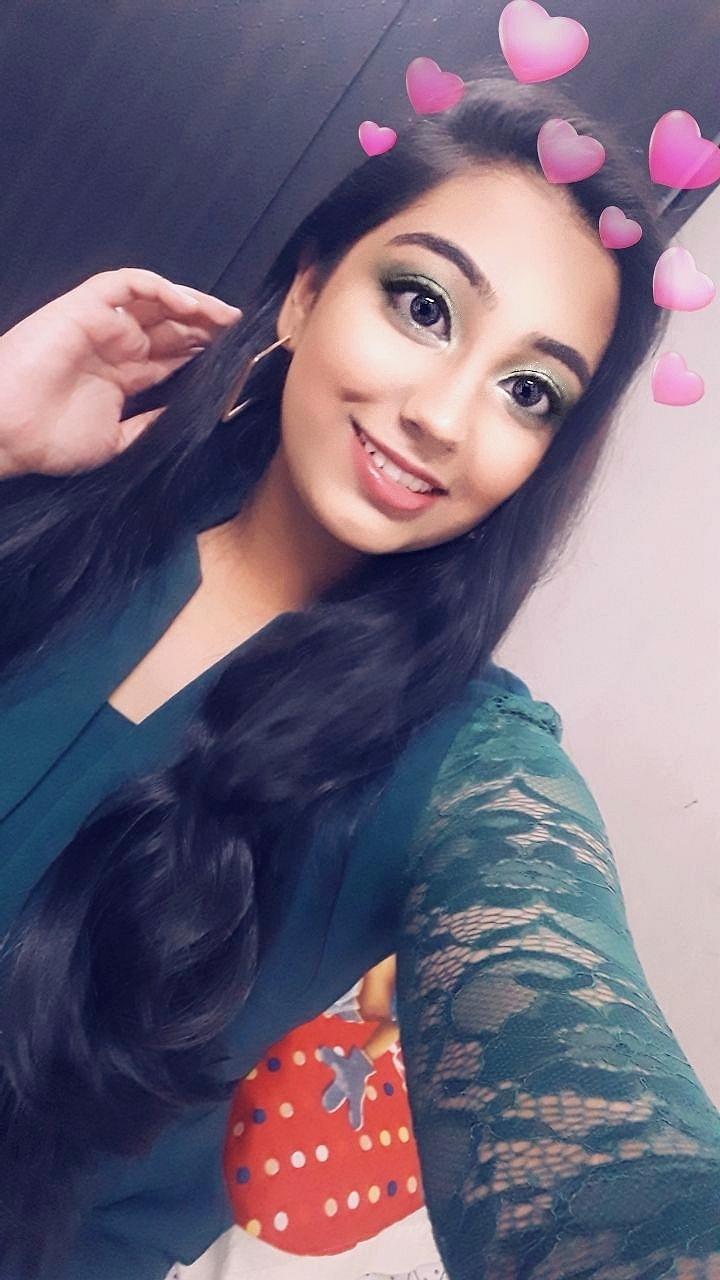 Ishita Dotania