It's going to be party time soon!
Got a high end event to go to?
Which means a need for party outfit!
If you're really looking to add some serious style quotient to your party wardrobe, then jumpsuits and rompers can take your charismatic appeal definitely to the next level. These all in one ensembles create an outstanding look that is far more fashionable than a simple dress or a combination of top and pants.
Have you ever worn jumpsuits, playsuits or rompers? Don't be nervous! Even if you haven't, you can refer to recommendations at Tale of a Trend.
A jumpsuit is a one piece of garment usually long with legs either fitted or loose and  romper is a shorter type of  jumpsuit. Jumpsuits and rompers can be just as fascinating and elegant as an evening dress or any western attire while offering an out-of-the-box wow factor. Like other dresses, these bold-n-beautiful garments come in many styles, so carrying this look is all about finding the right jumpsuit that enhance your body shape.  Now it's time to get ready to rock the runways in following statement styles.
#Go Glam– Jumpsuits and rompers are just as good for a sunny day as they are for evening, especially when worn with glitzy metallic accessories. They are just perfect for any lunch outing or a chic cocktail party. The black and printed romper paired with bellies and sunglasses and wine coloured romper teamed up with metallic earrings, sling and heels make the gorgeous gals go high on glam appeal.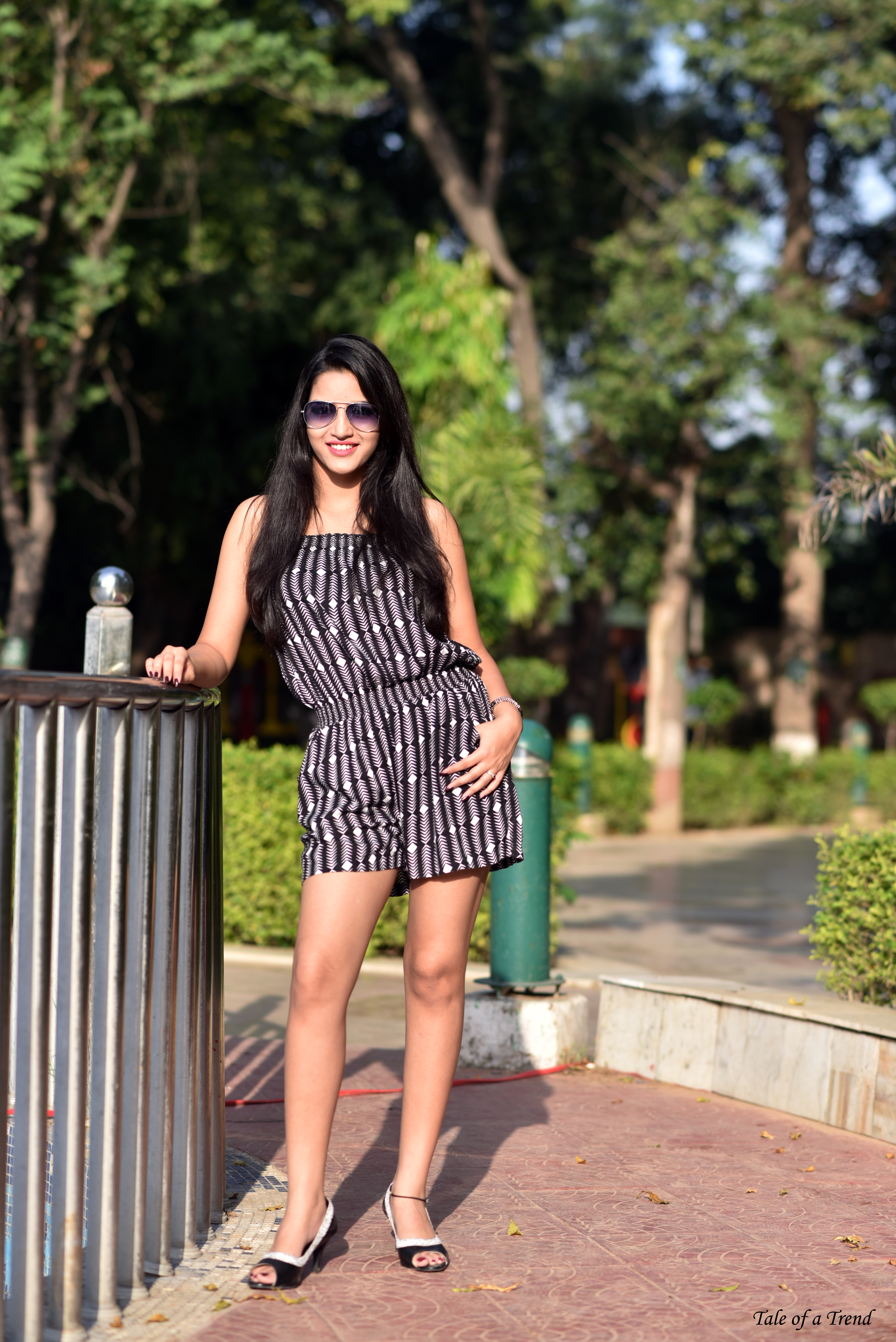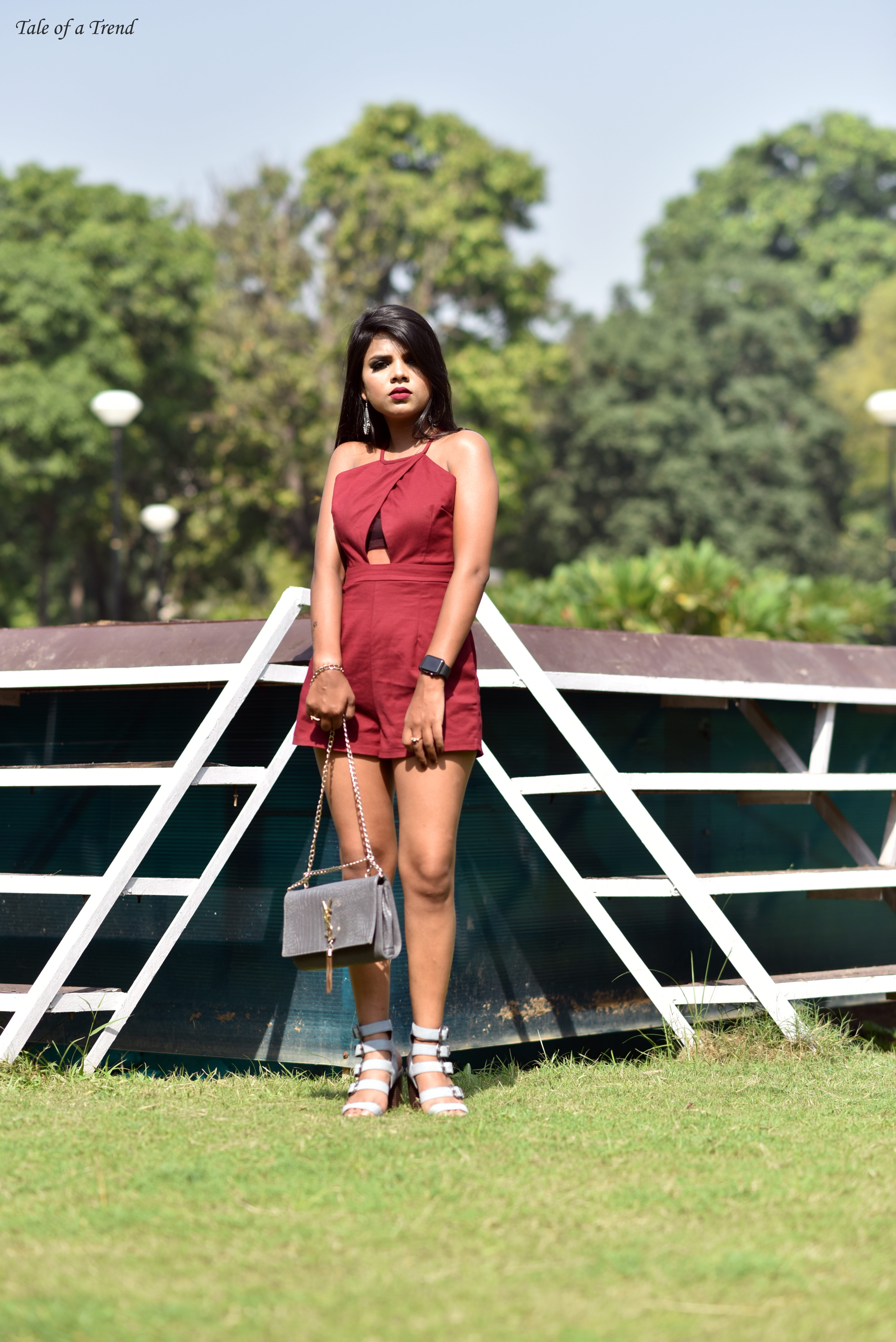 # Choose some stripes– The classy single colour jumpsuit is definitely cool but stripes can visually extend the length of your legs, and balance your figure overall with an oomph factor. The yellow and blue striped jump-suit with 50's inspired tie front and a brown handbag makes the darling diva look so calm and confident.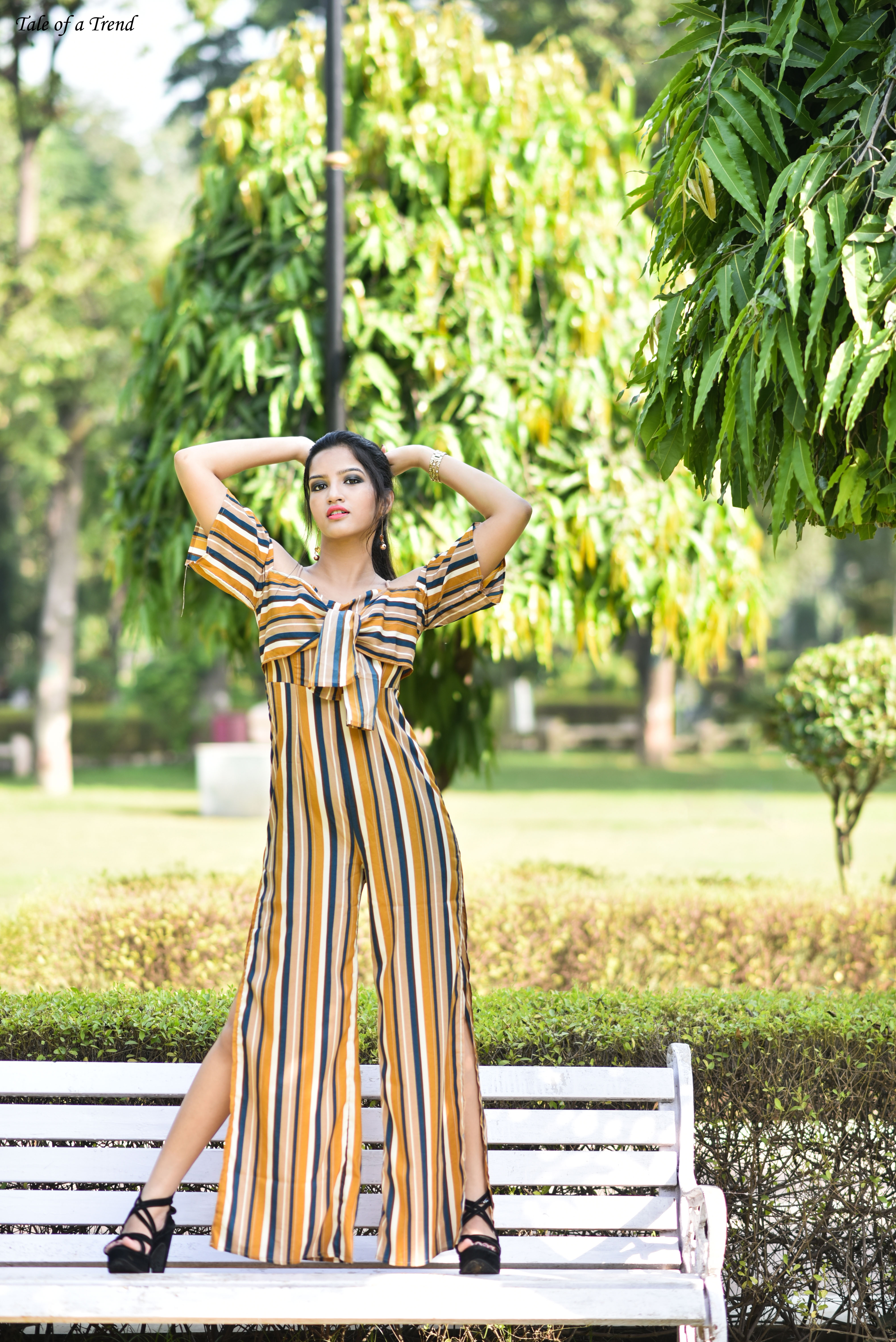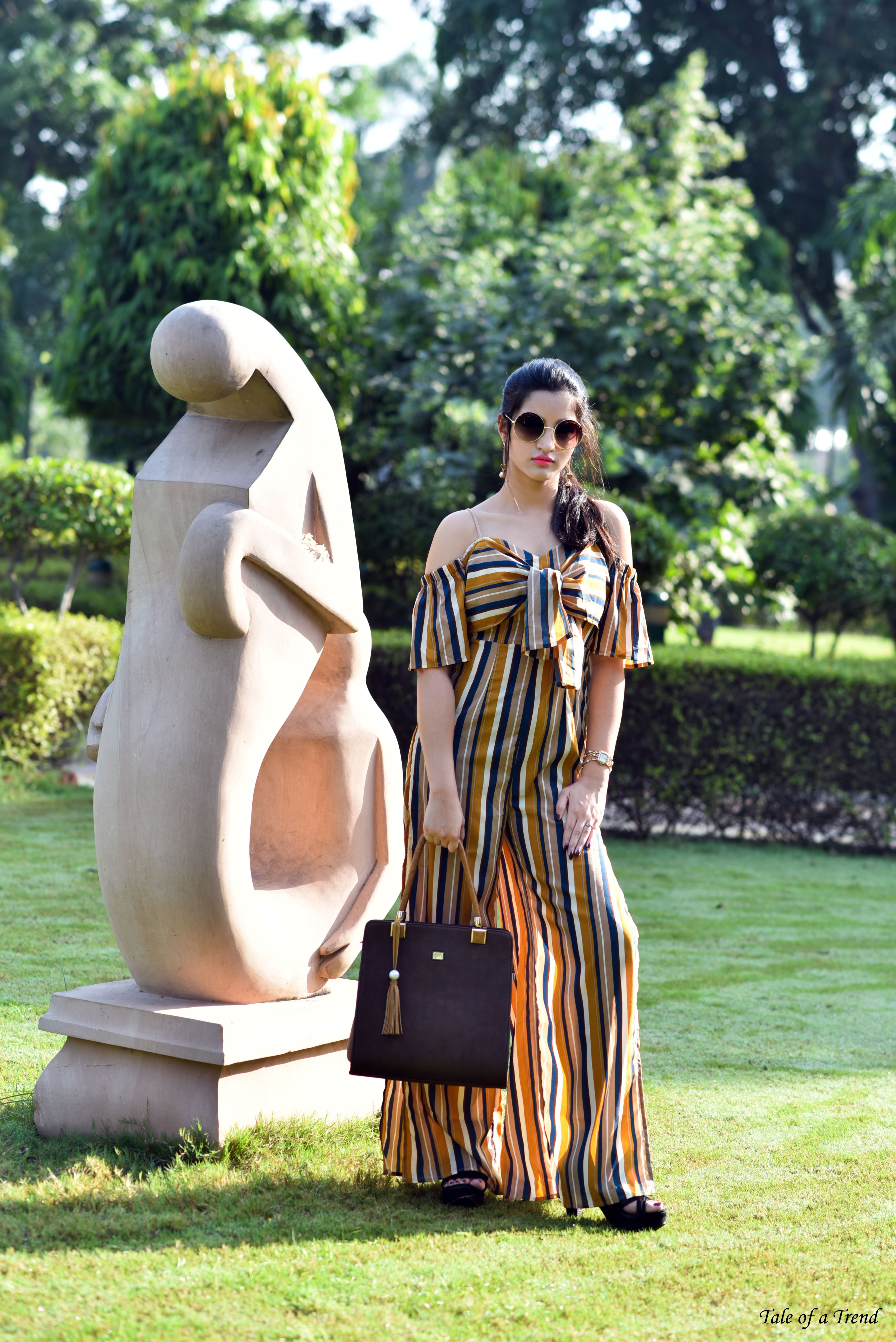 # Split the scheme– Split that single solid colour (black) with a lightweight comfy jacket (olive green). Let it be open to accentuate your body curves or wear it on your shoulders for some on the spot street-style sight. A striped bag and white sunglasses are also good enough for adding a pinch of additional drama to the look.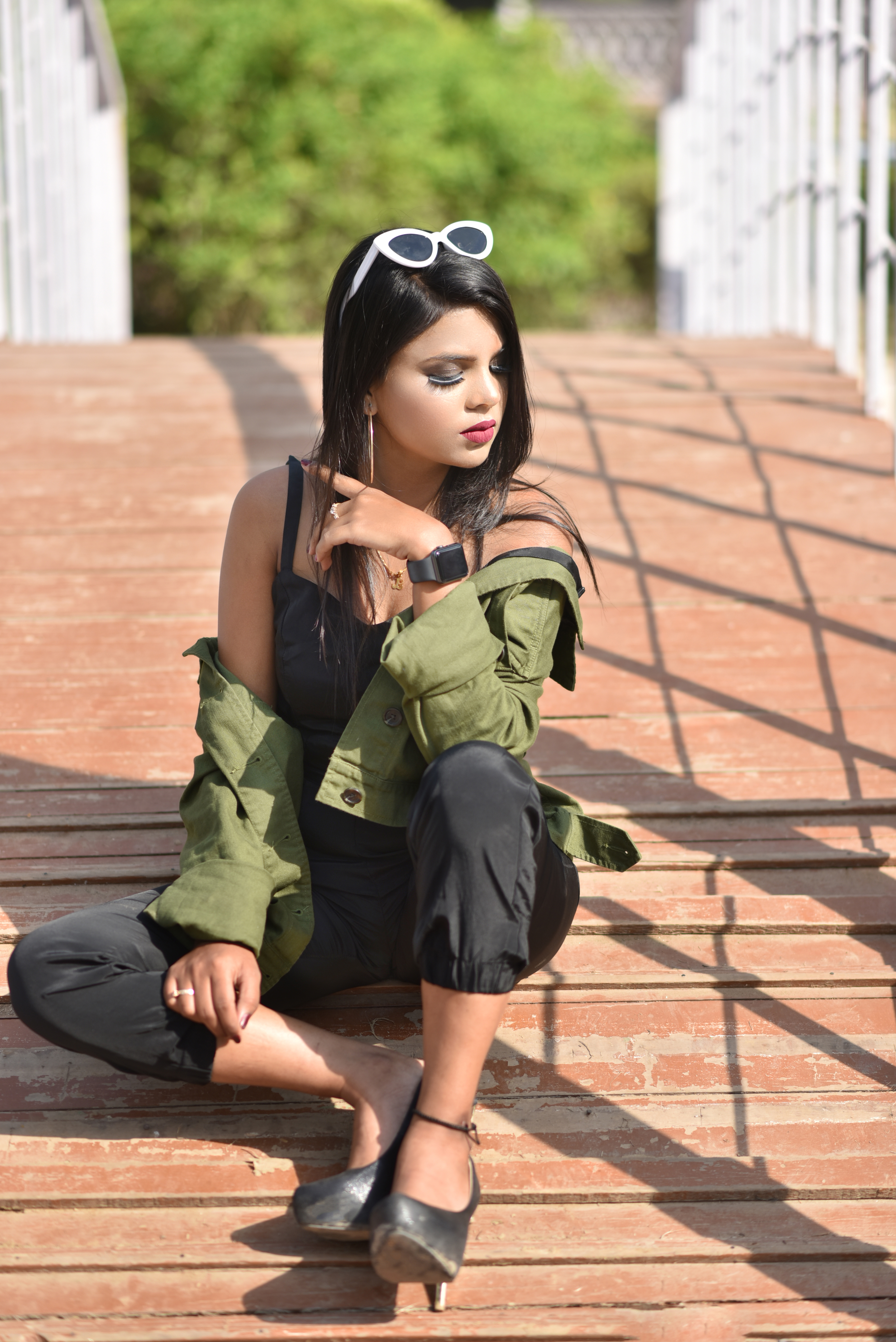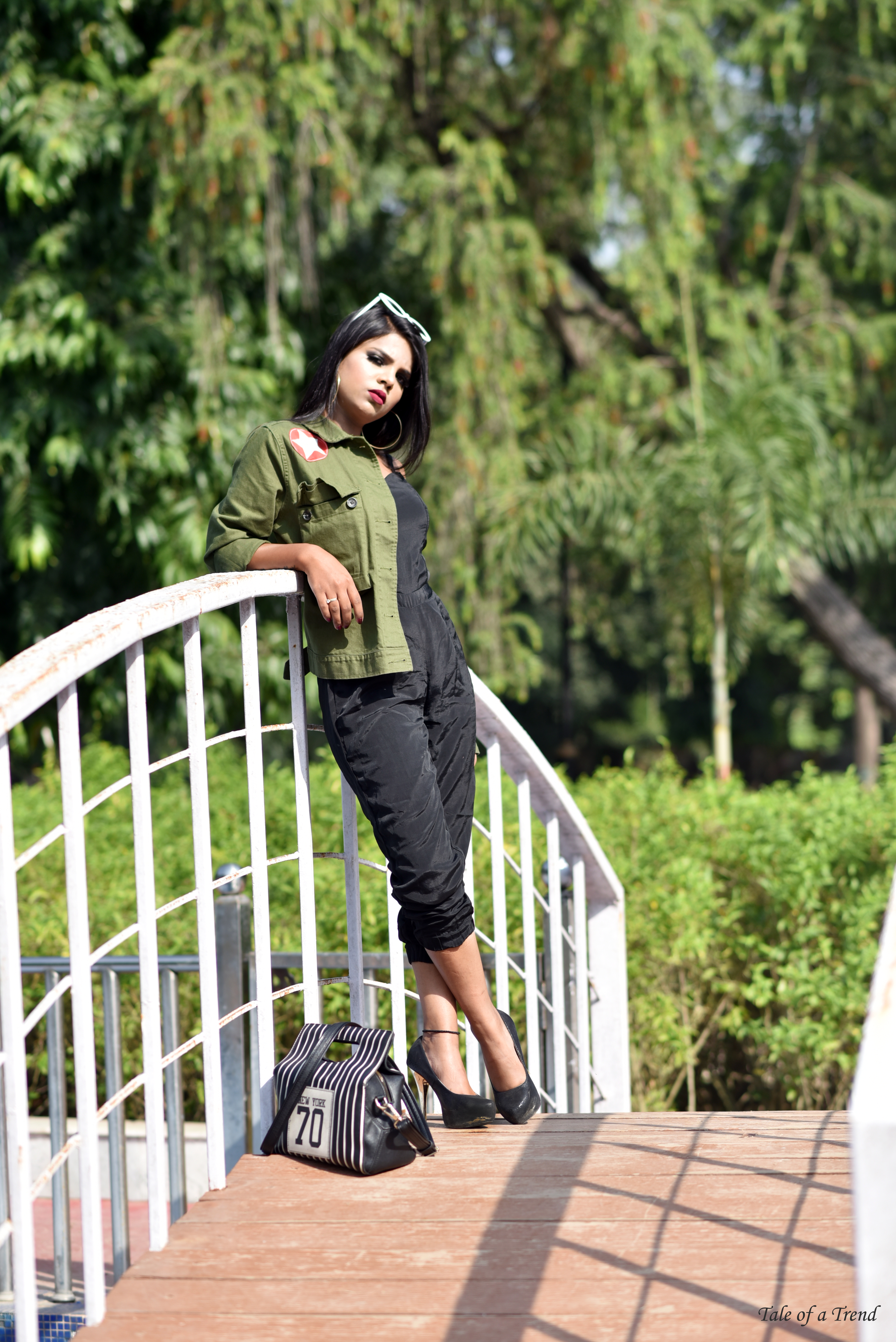 # Carry the classic bold colour- Bright solid colors for sure seek an added attention from the viewers. This versatile jumpsuit in peach with a touch of black is making the model look effortlessly beautiful.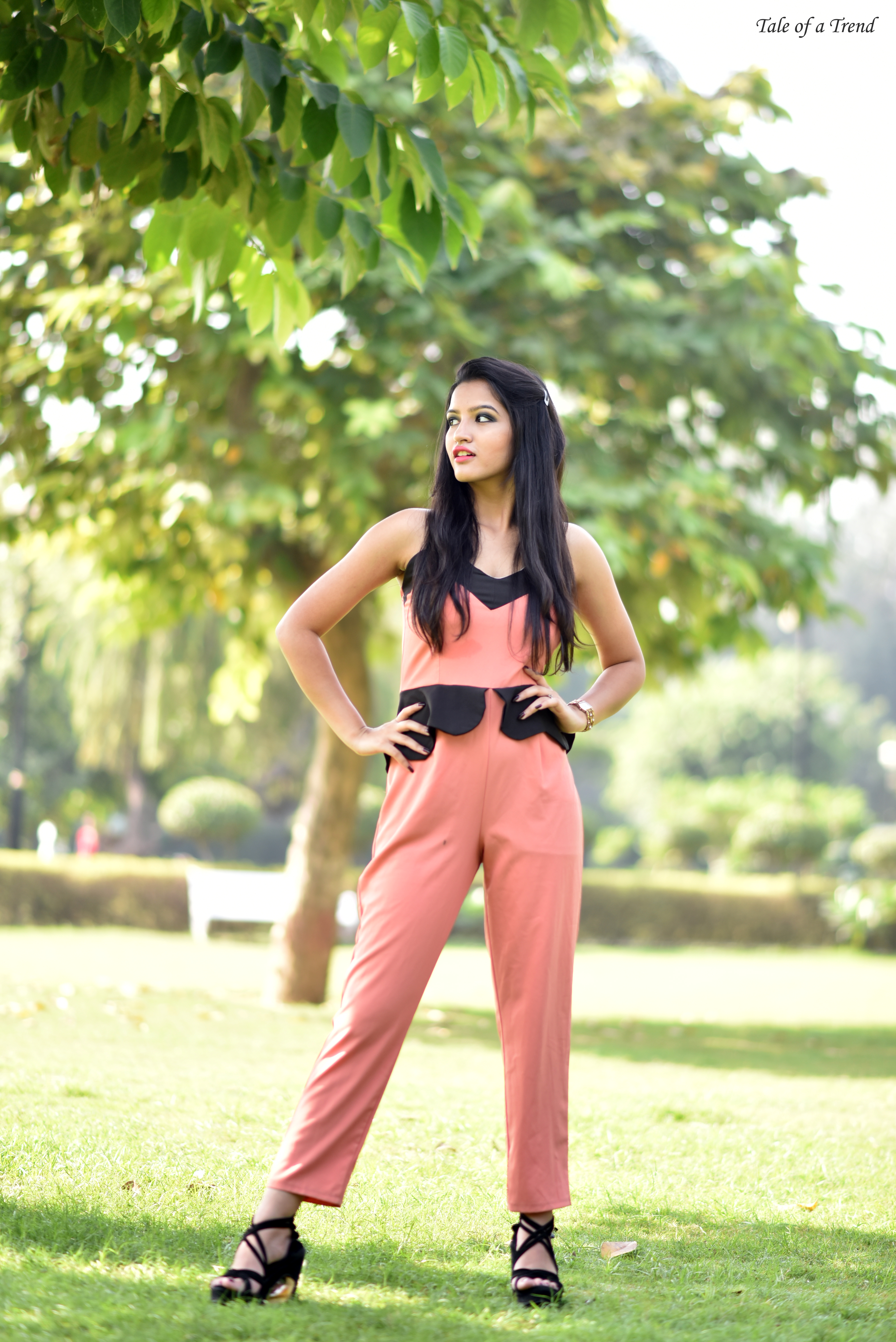 # Let it be sheer-The starlet in this outfit is simply trend-worthy! Sheer panels are a great way to get that powerful bombshell look by showing off the skin without actually showing.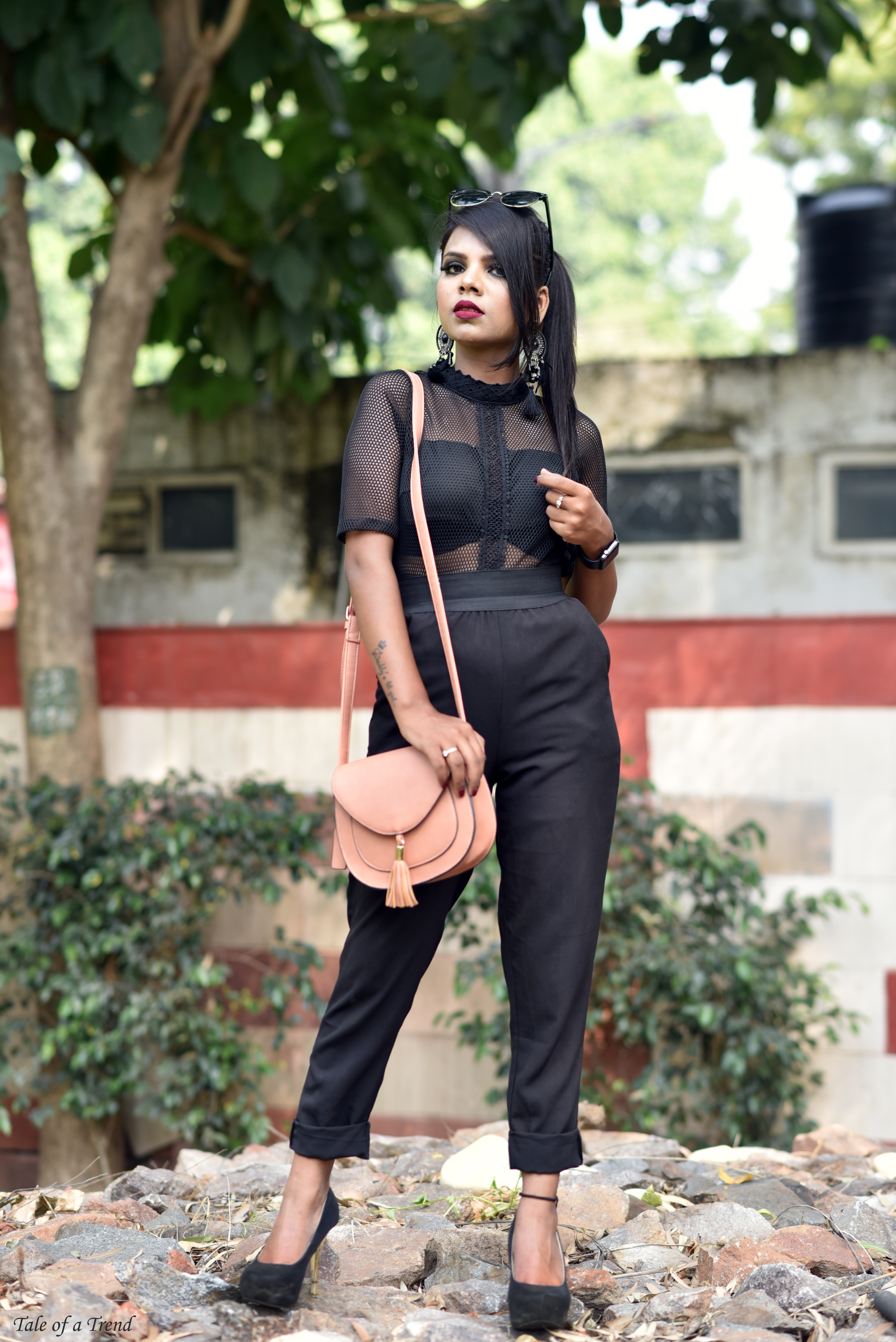 Well that's not the end! The jumpsuits are meant for all body types from lean to bit chubby. But most plus size girls fear jumpsuits rather than embracing it. Jumpsuits are a sleek and chic option and every girl should at least own one. Well, maybe two, because there is a night time style and a simple daytime style. Look for jumpsuits that have a deep-v neck and have no breaks from head to toe. They will make the hour glass look even more awesome as can be seen in the attire worn by the model.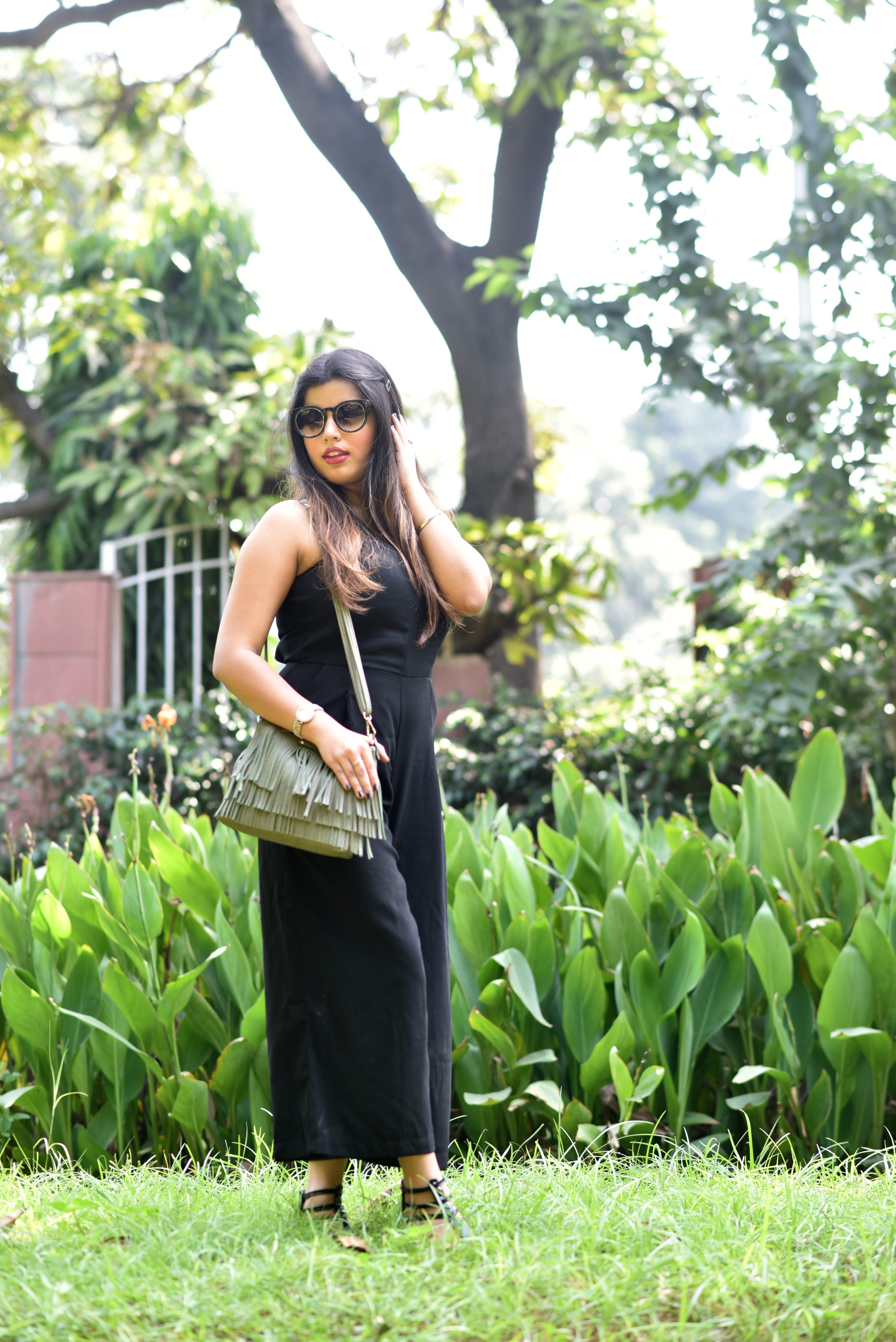 And the journey from runways to realways continues…..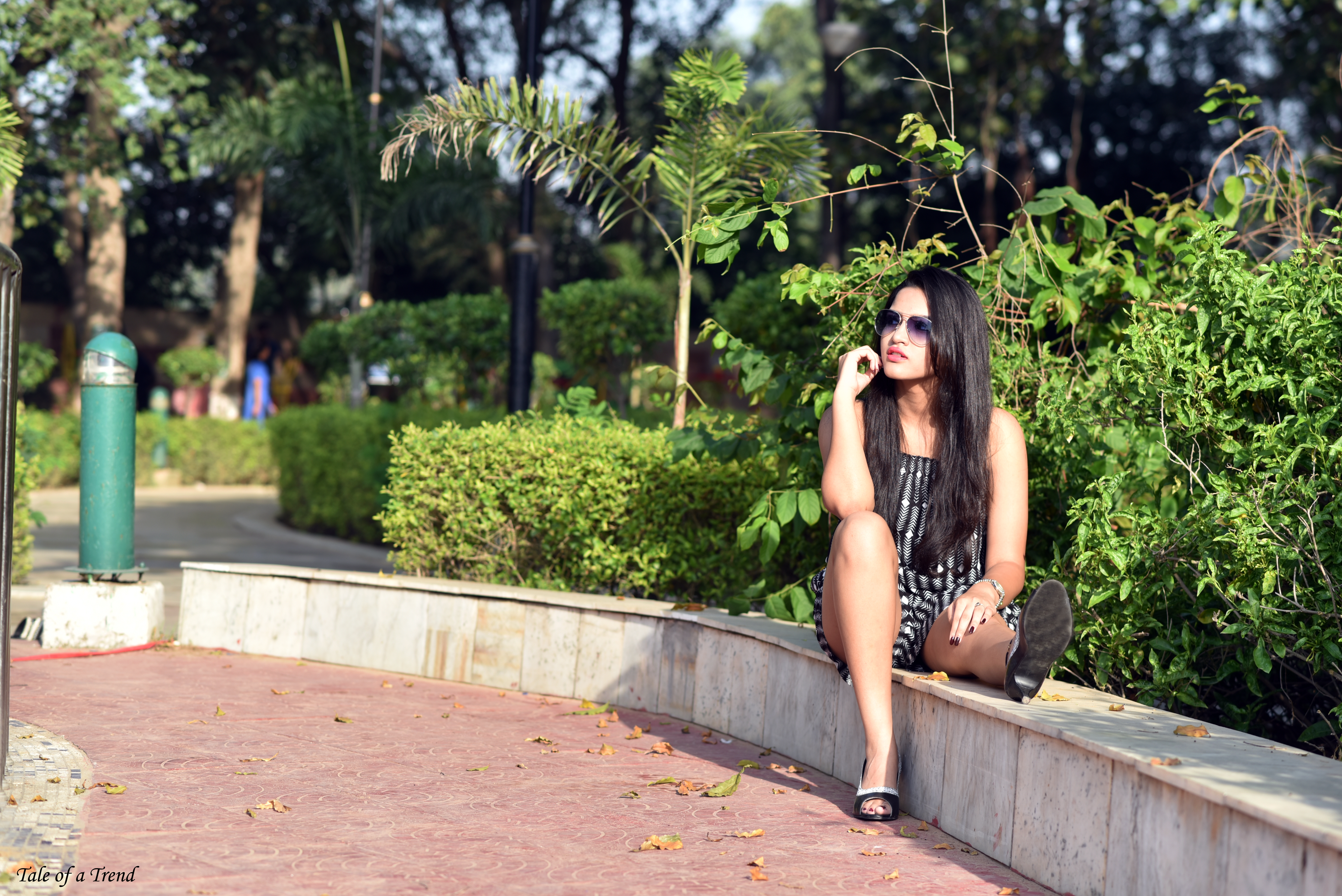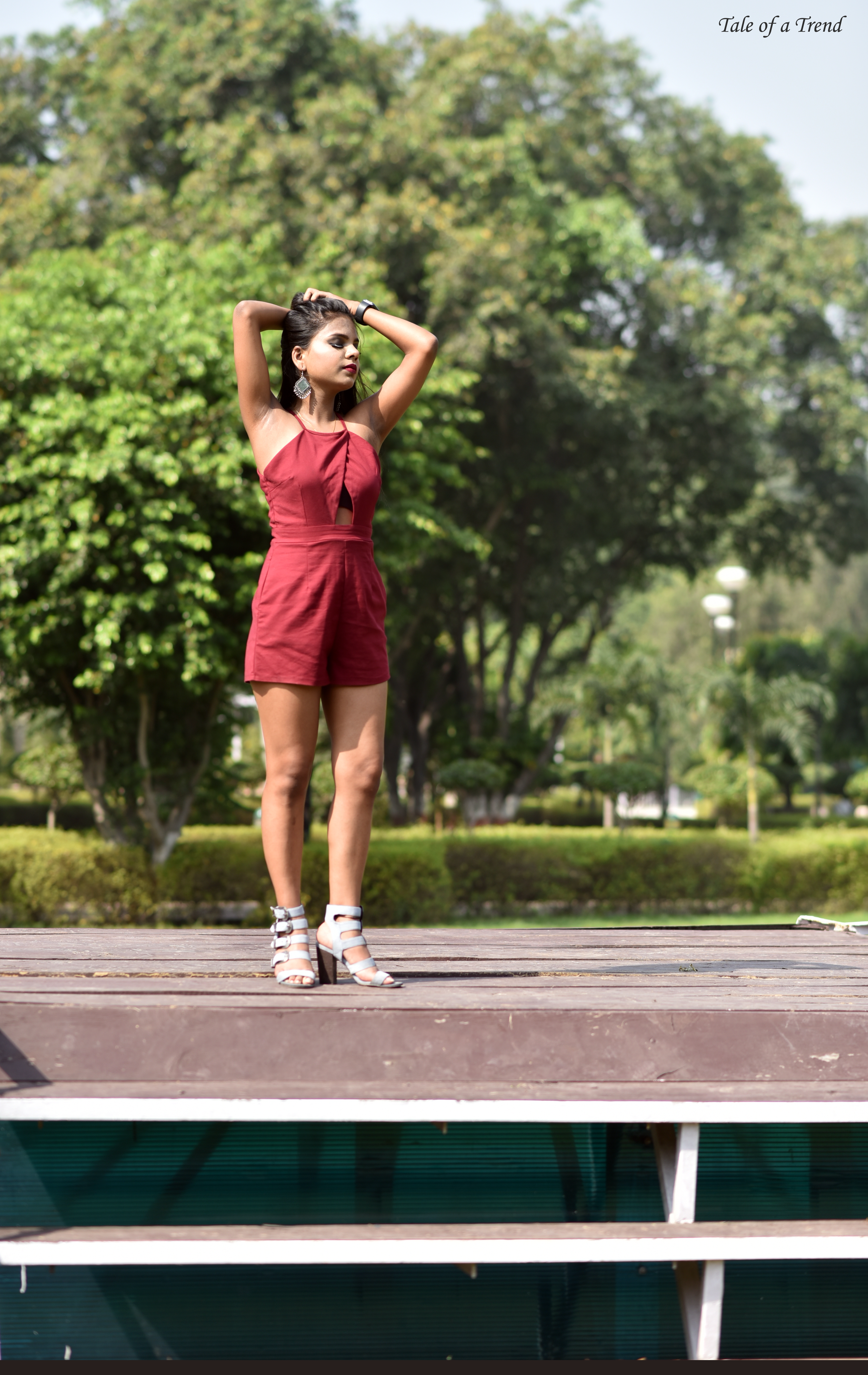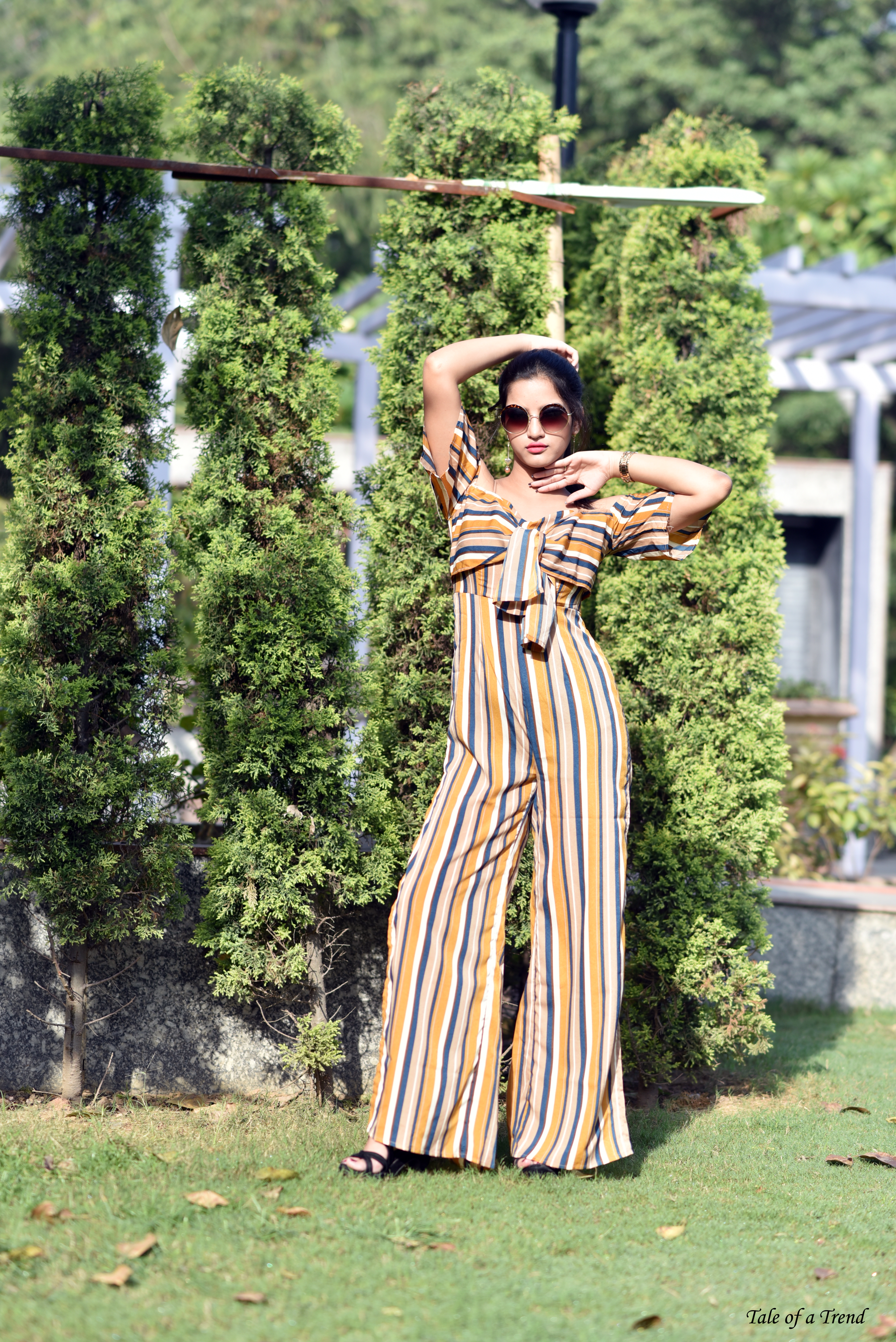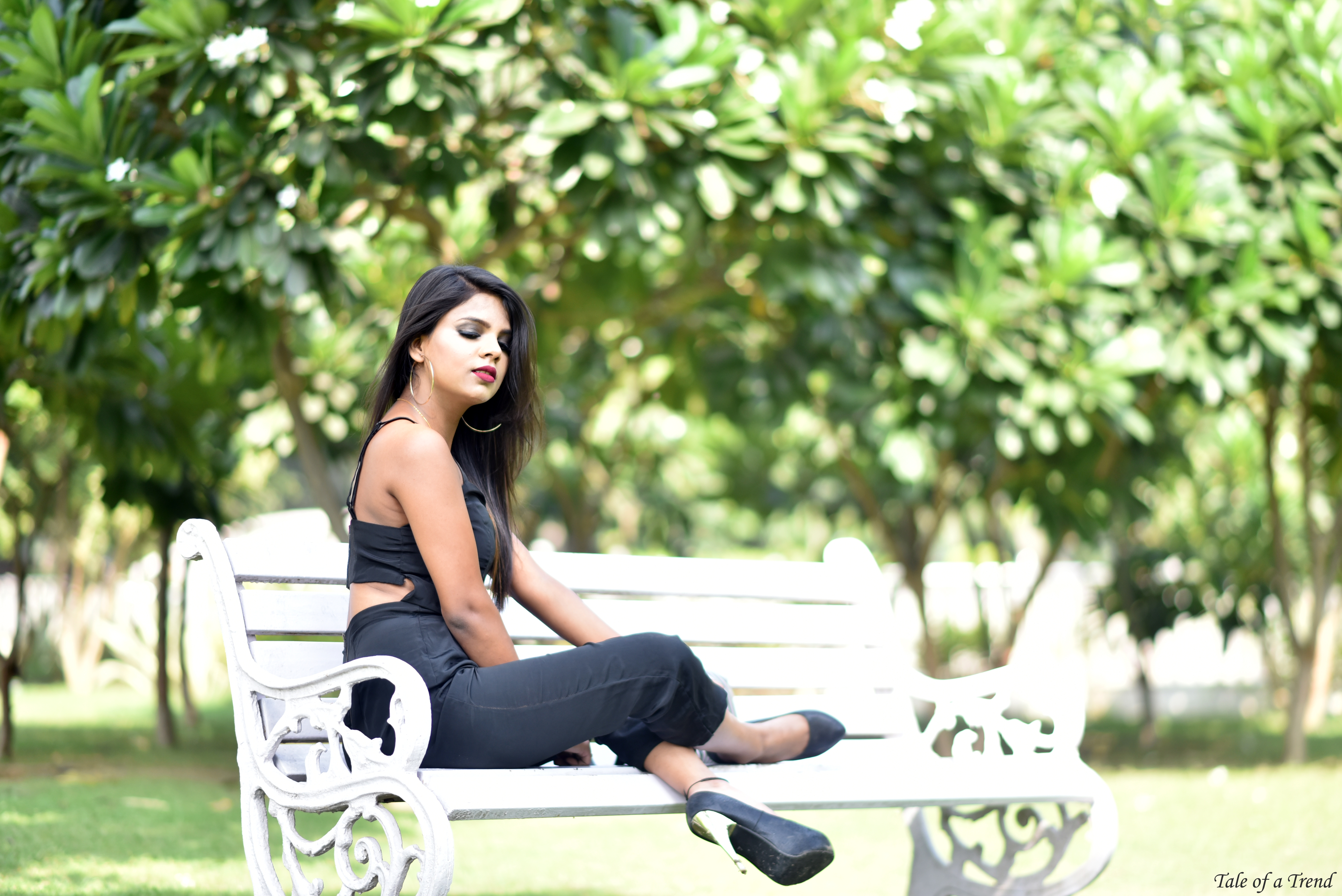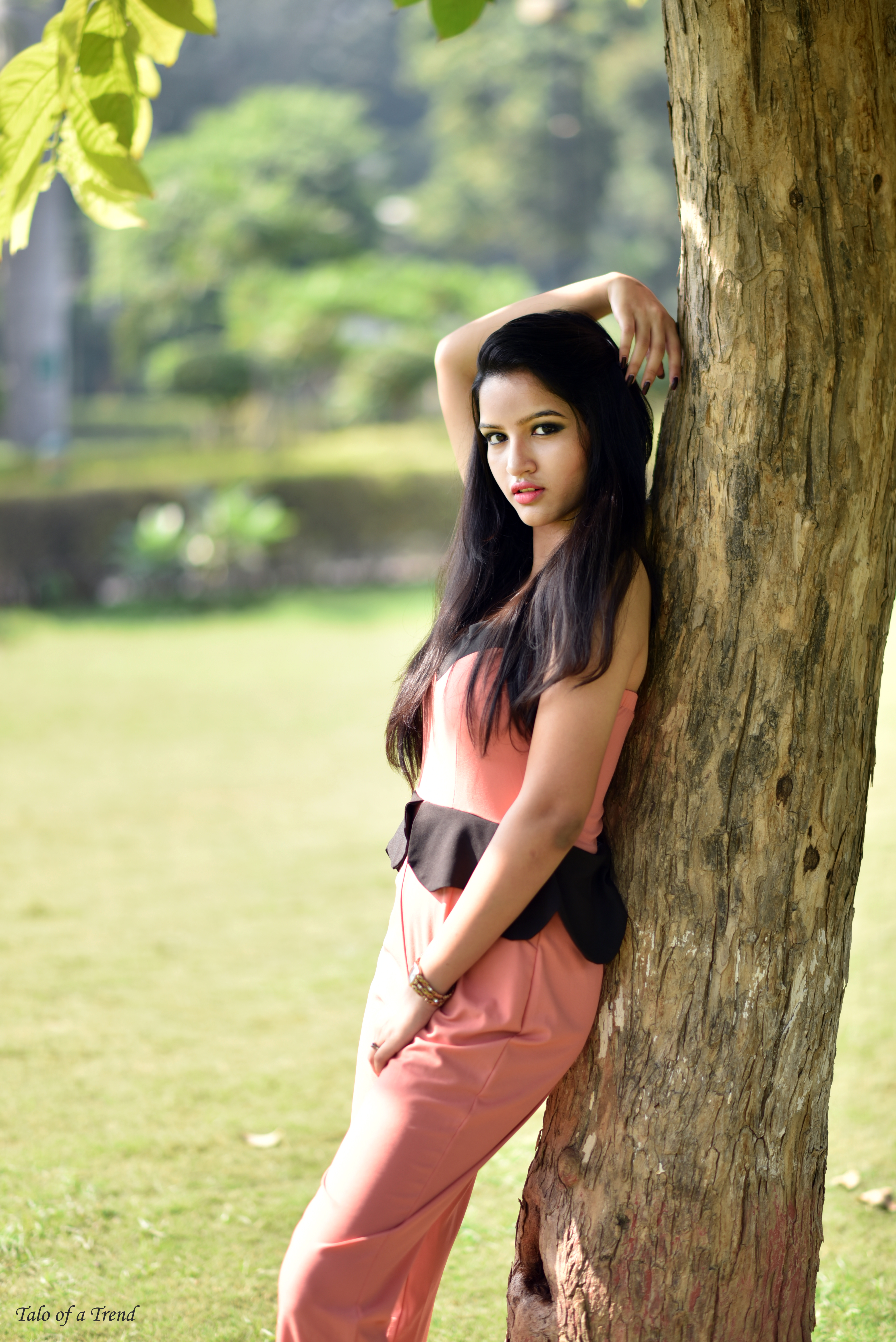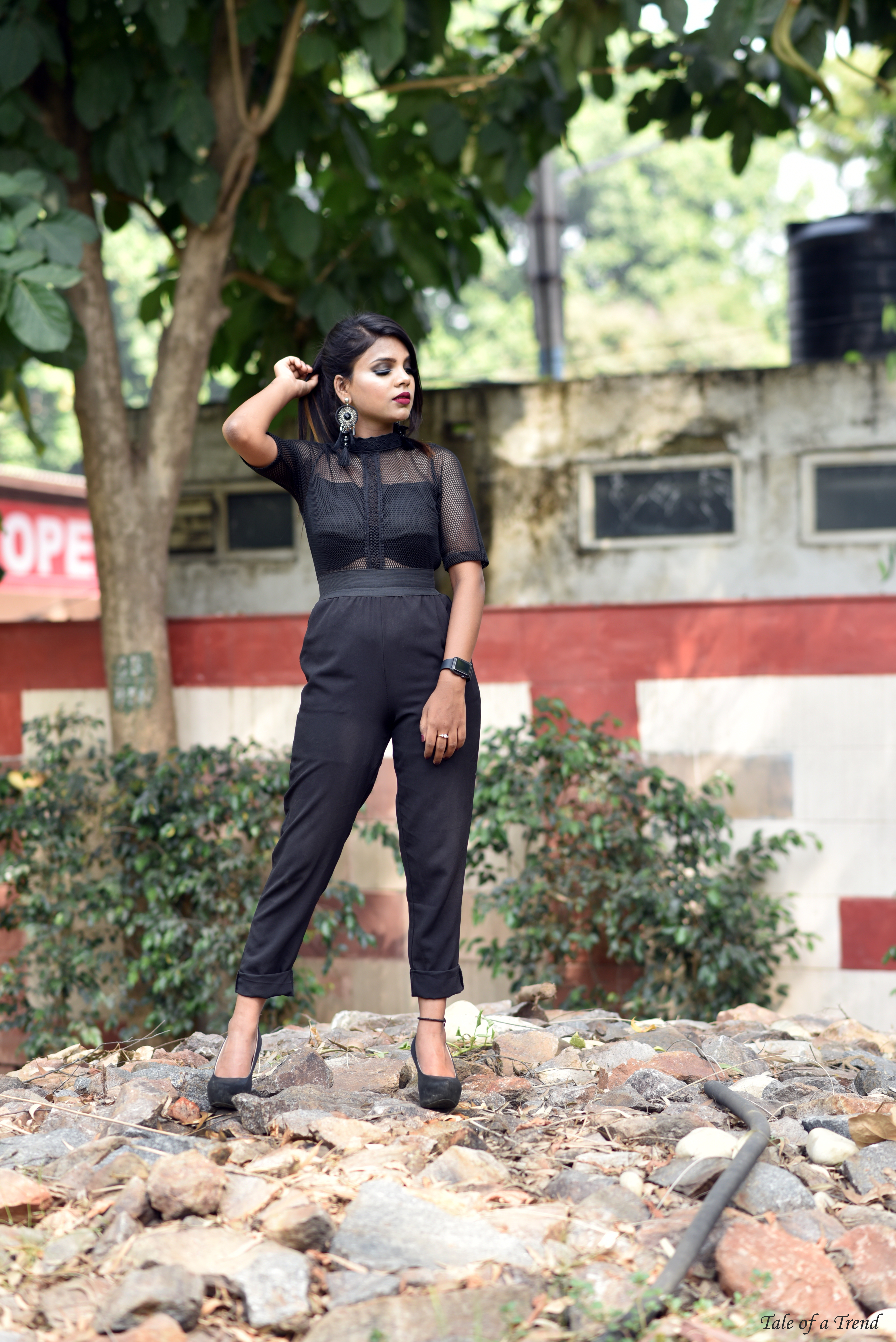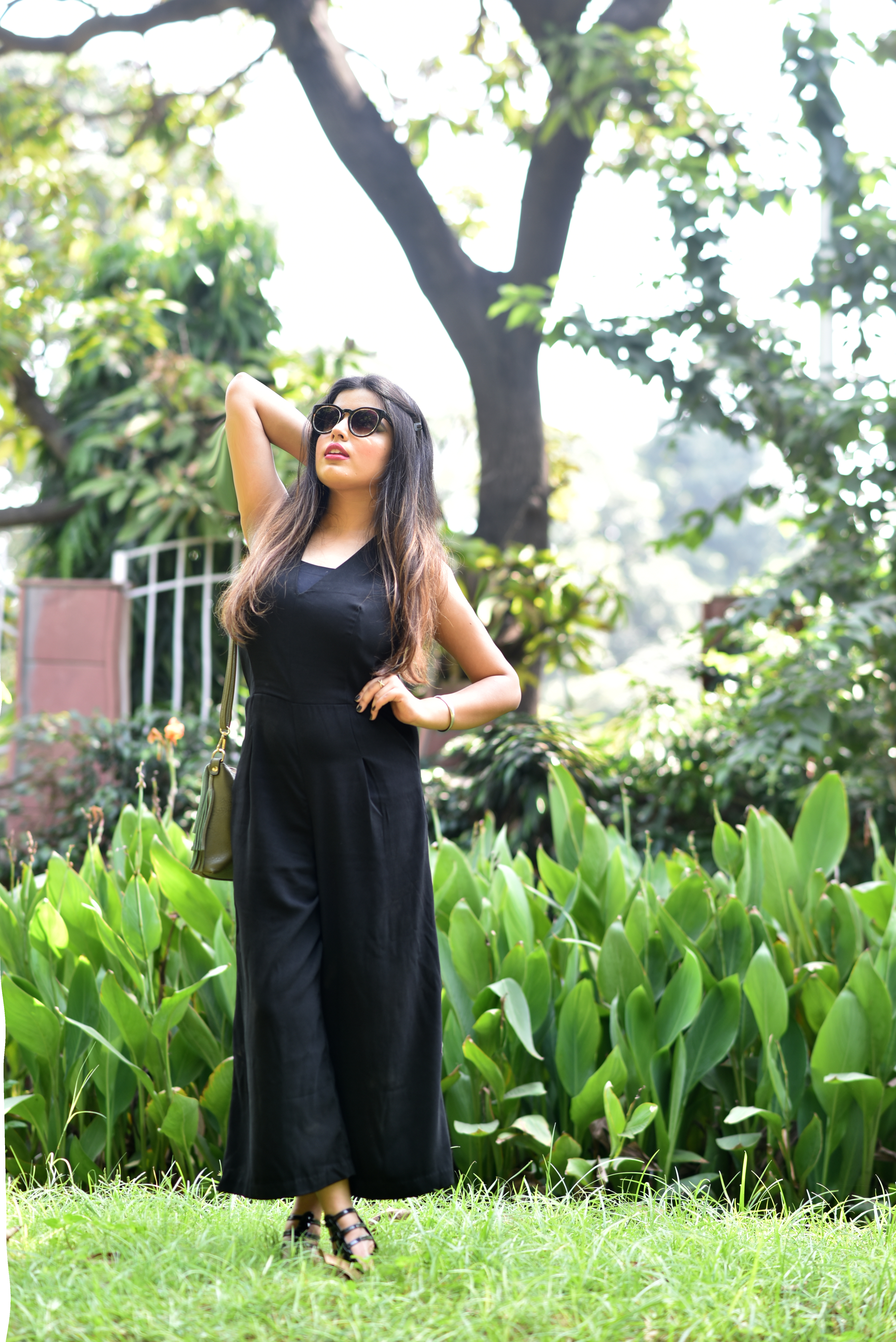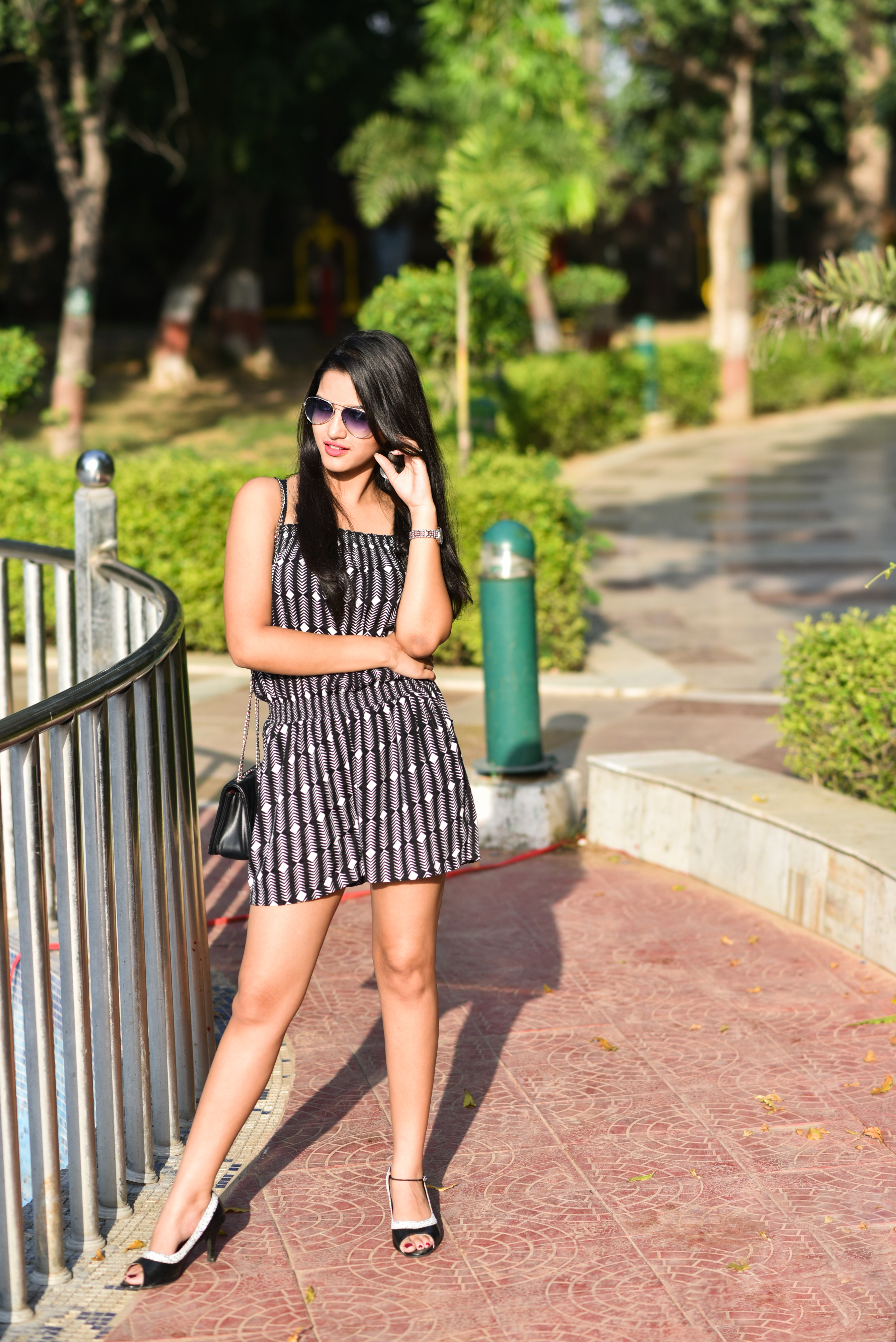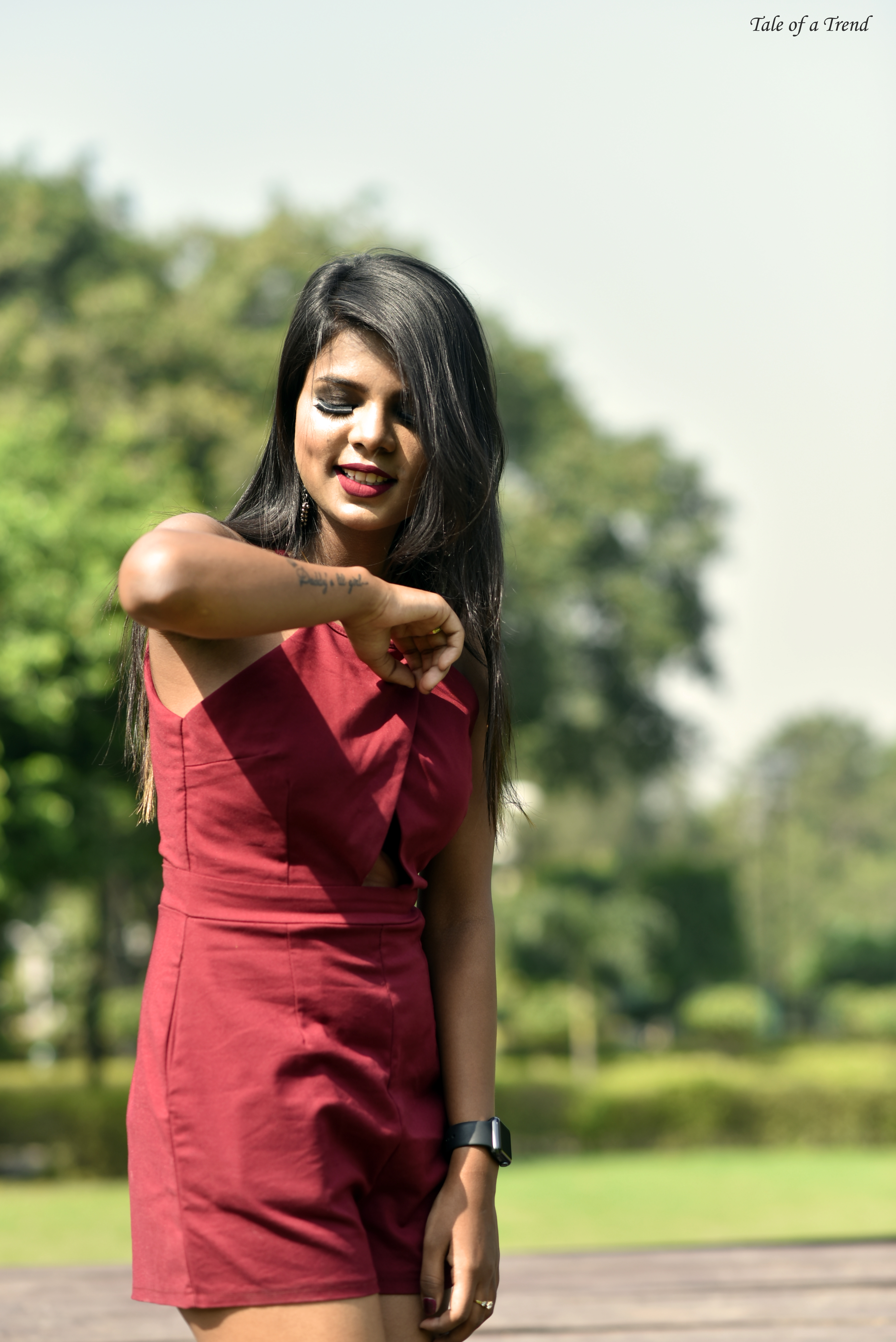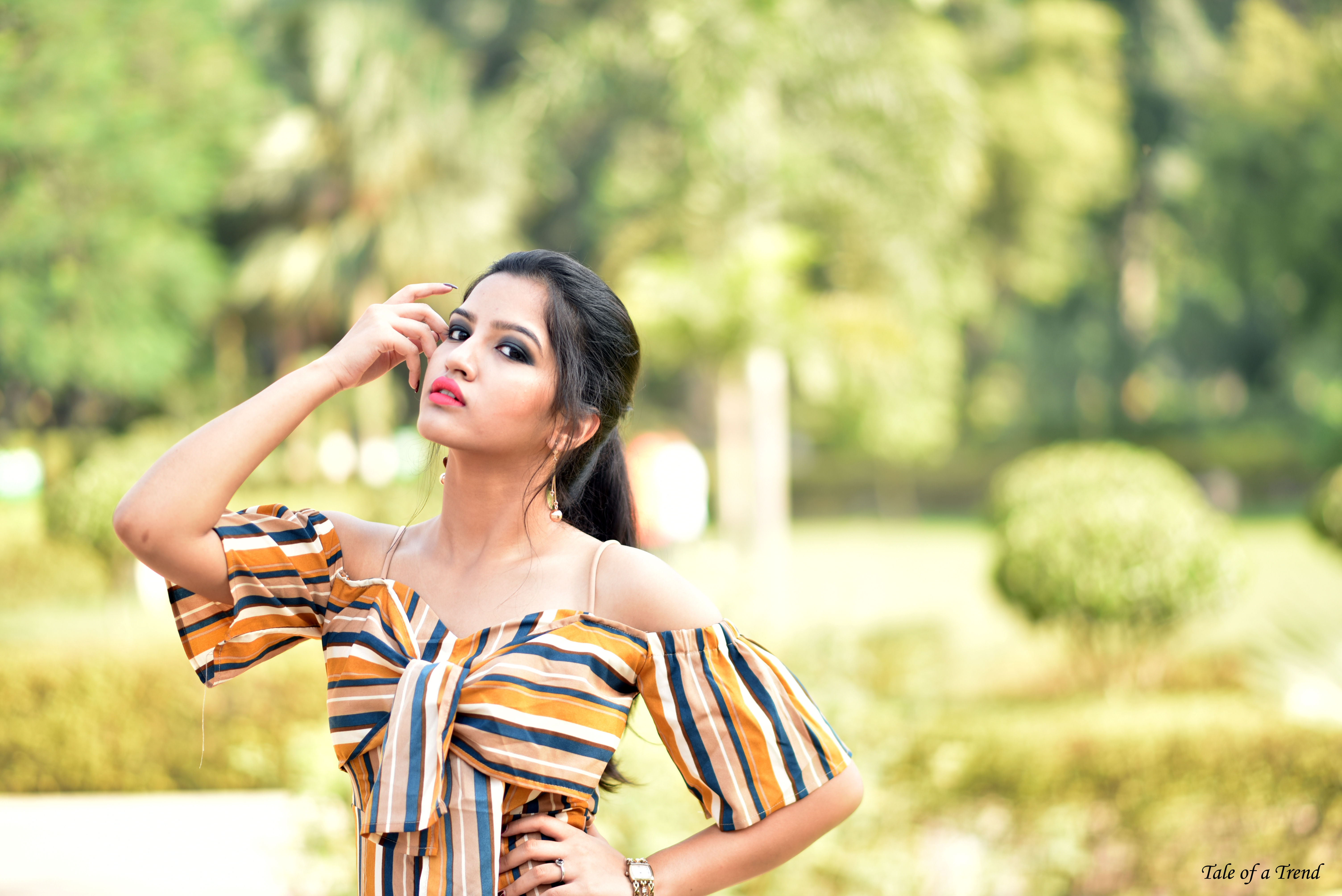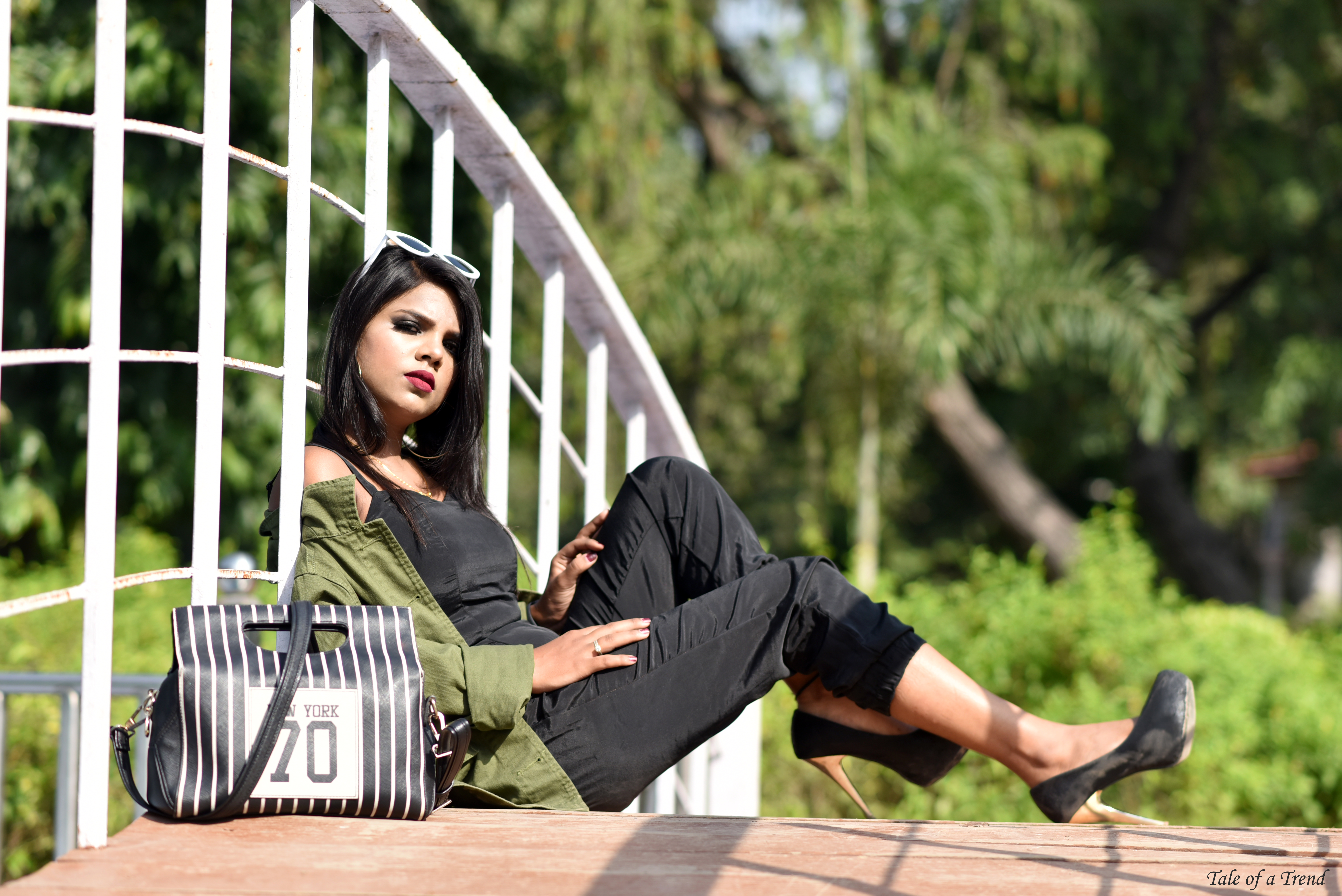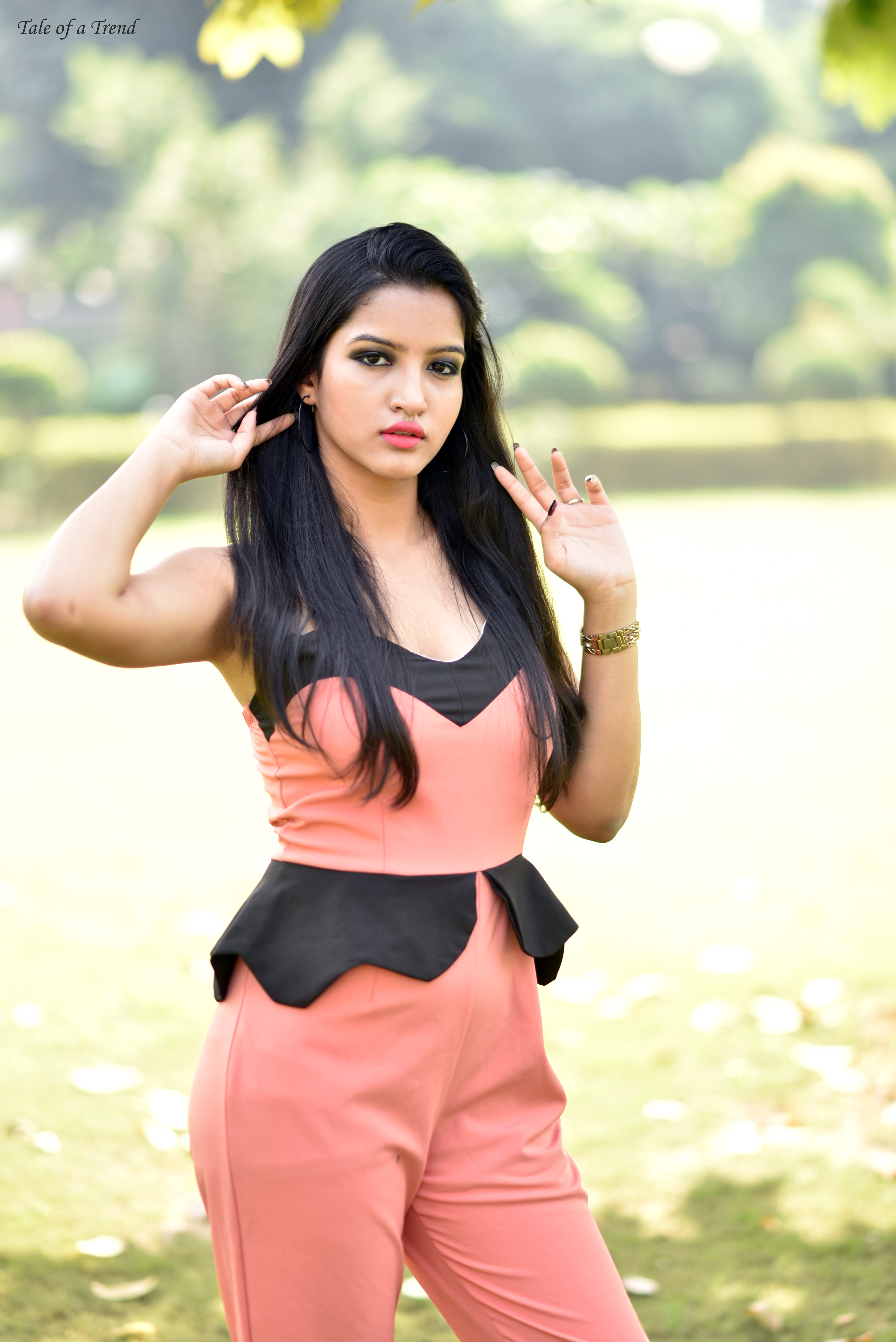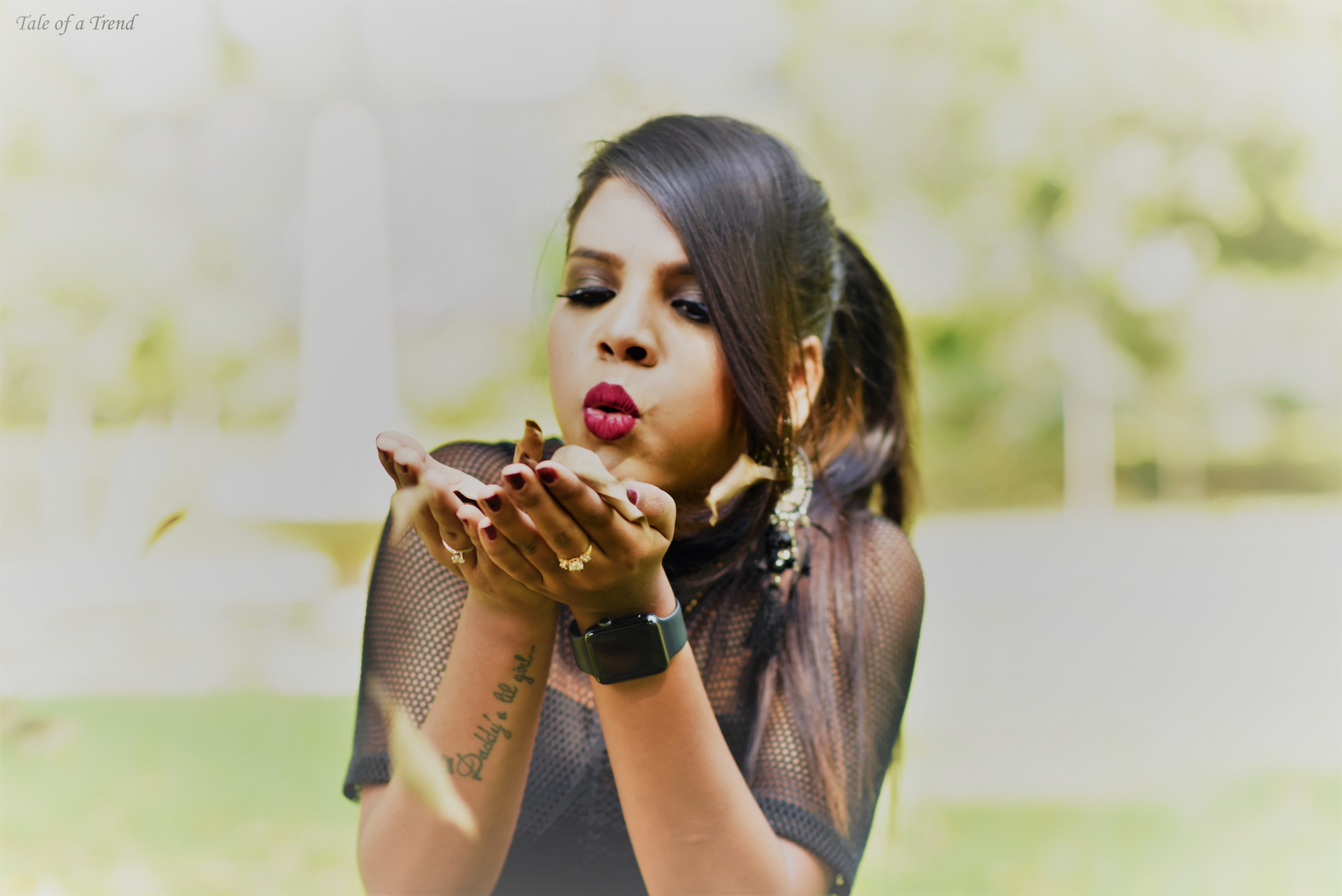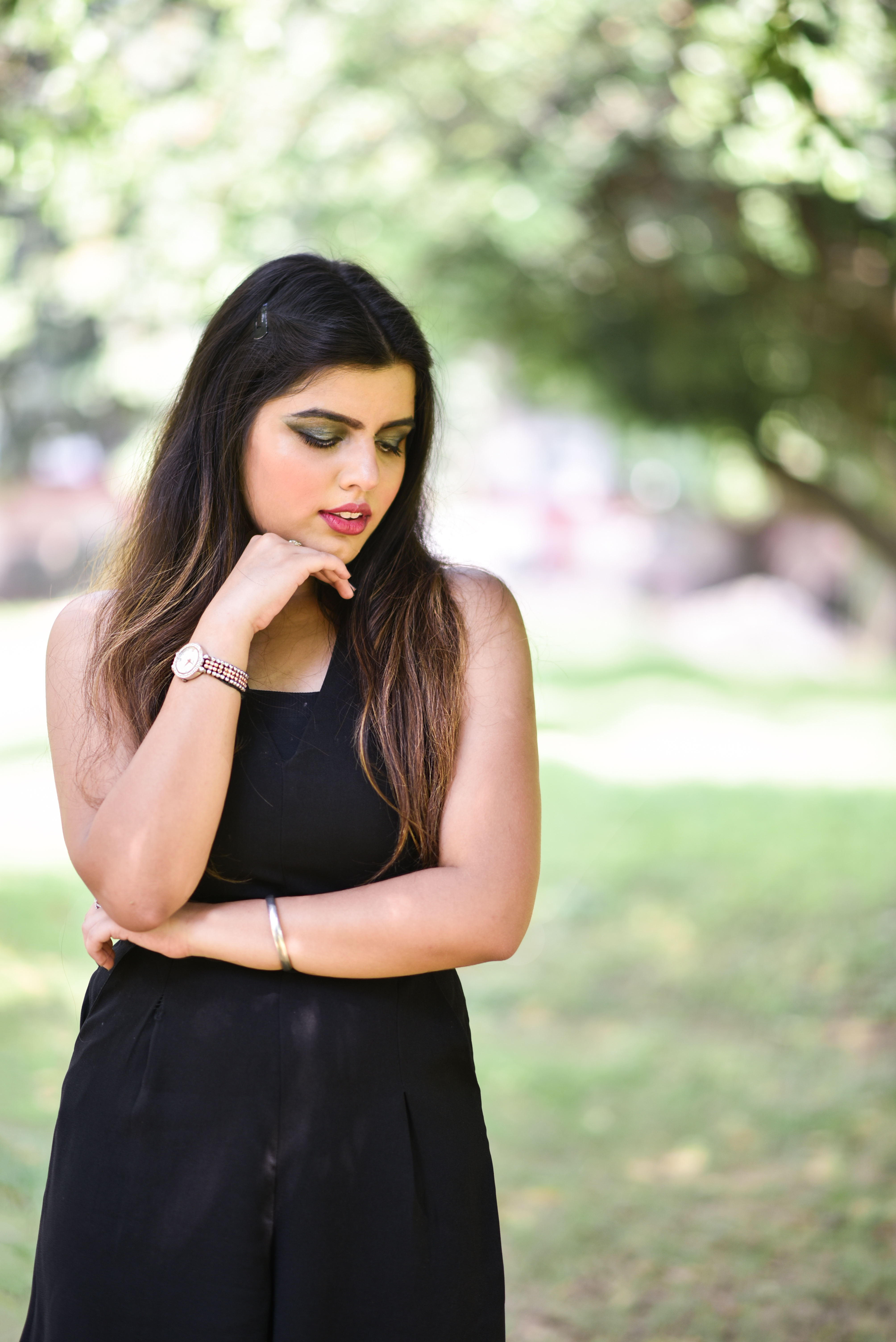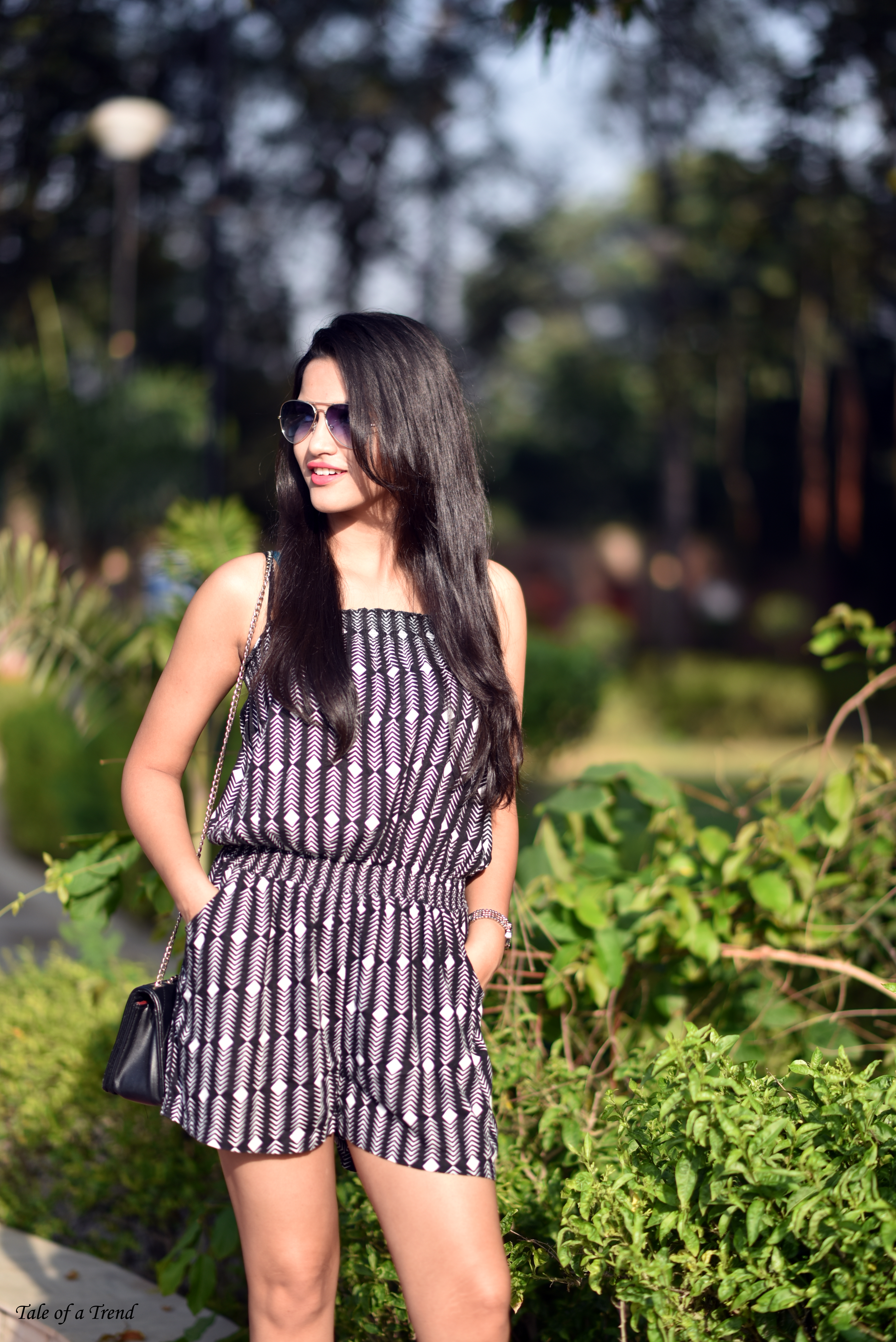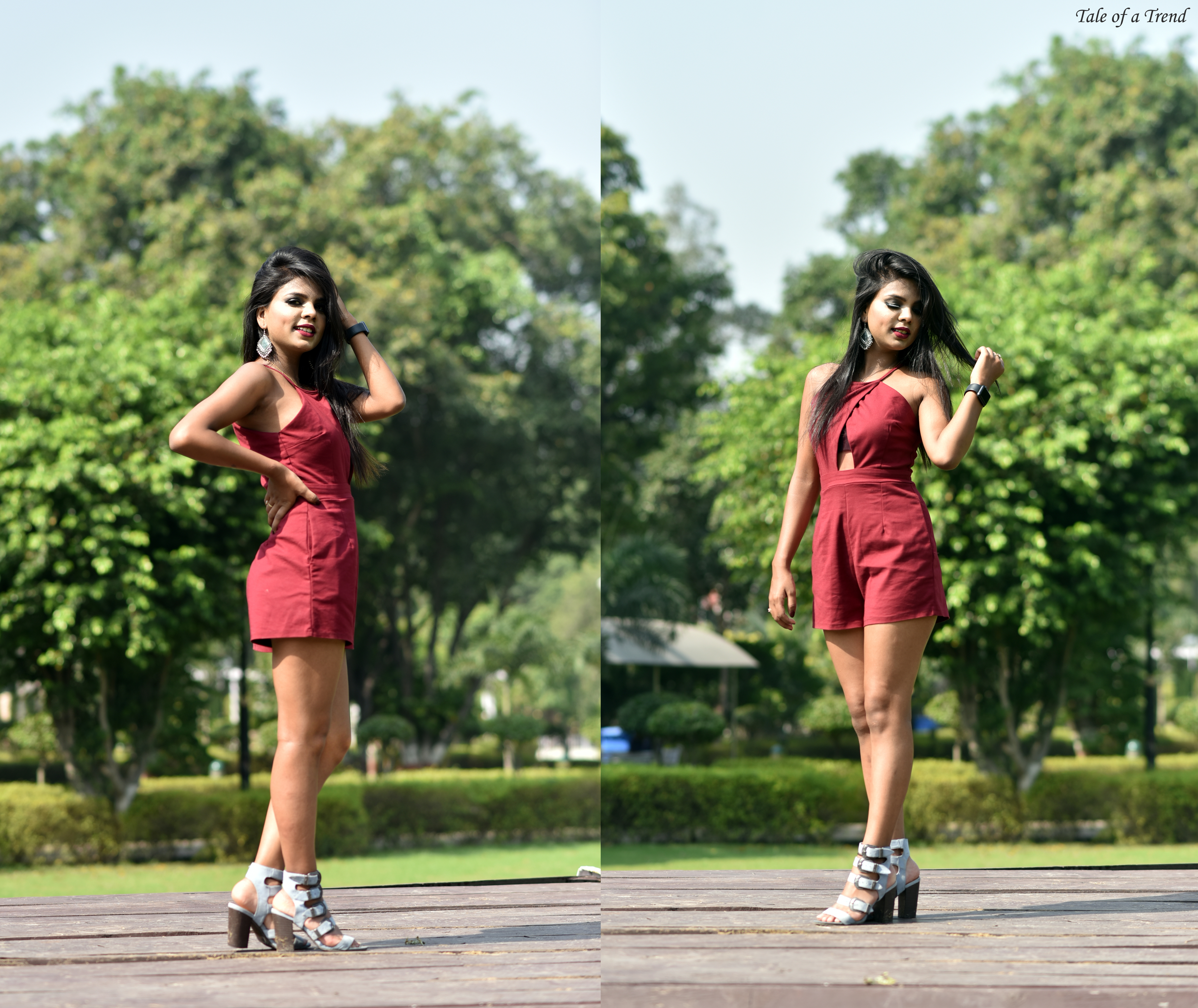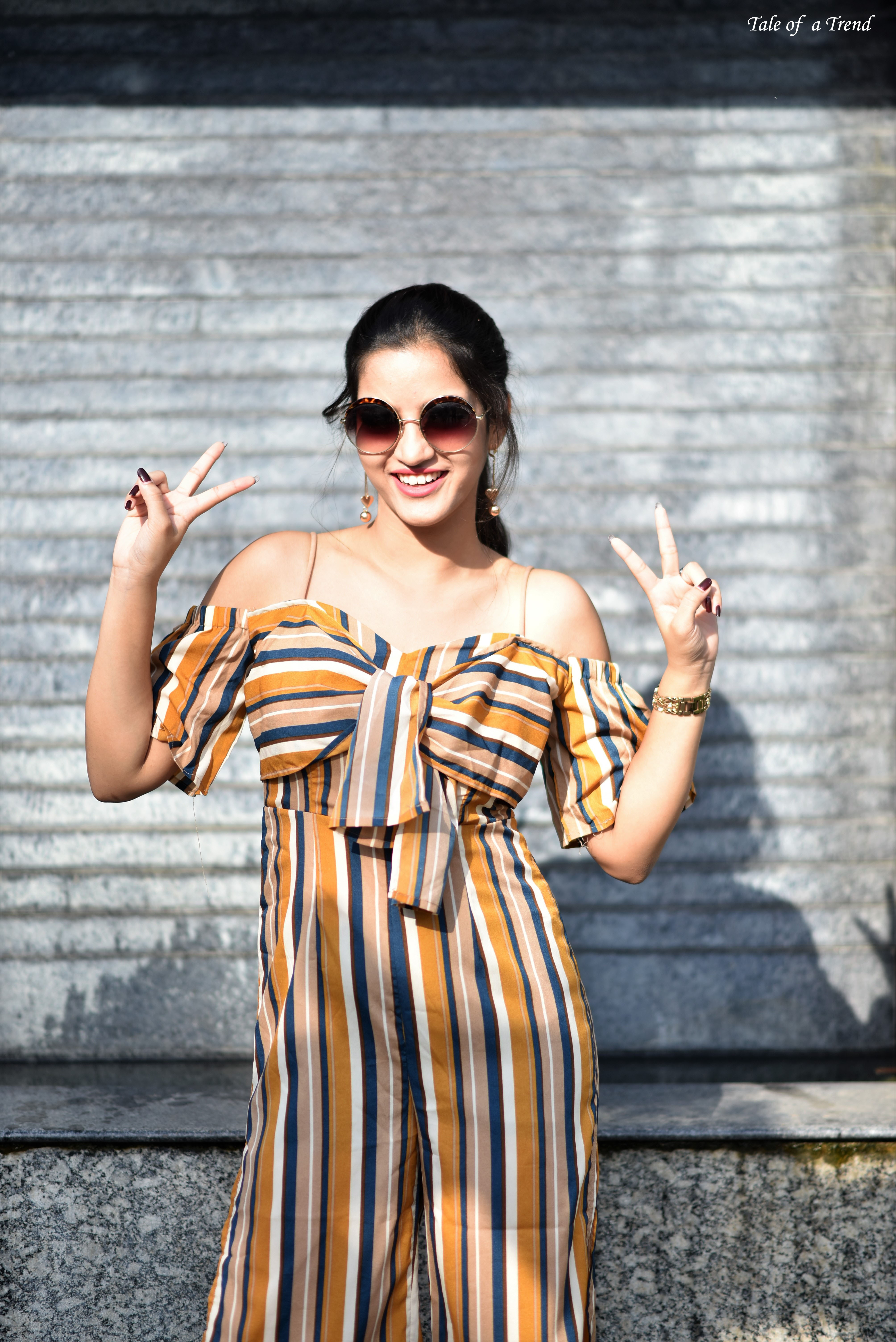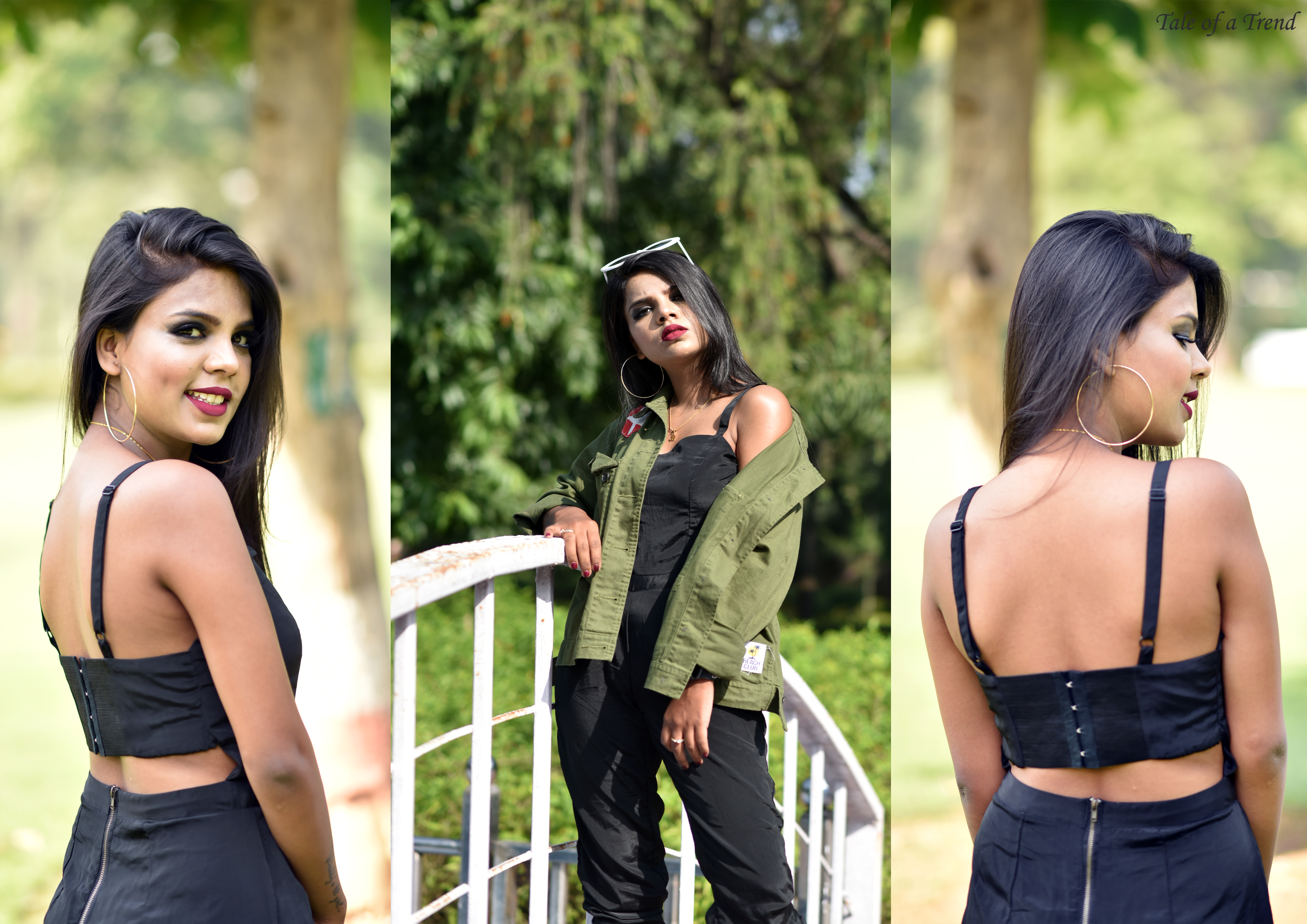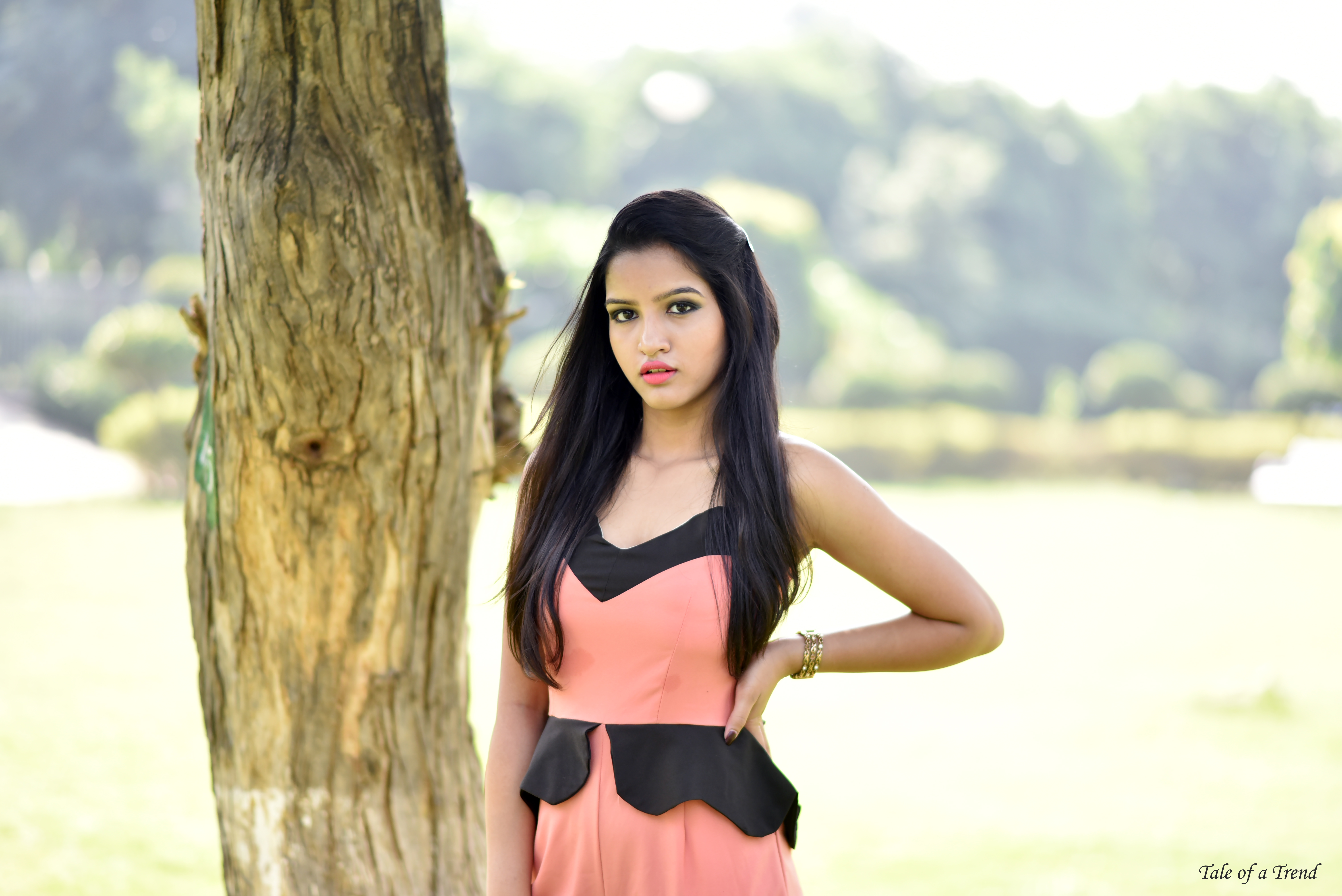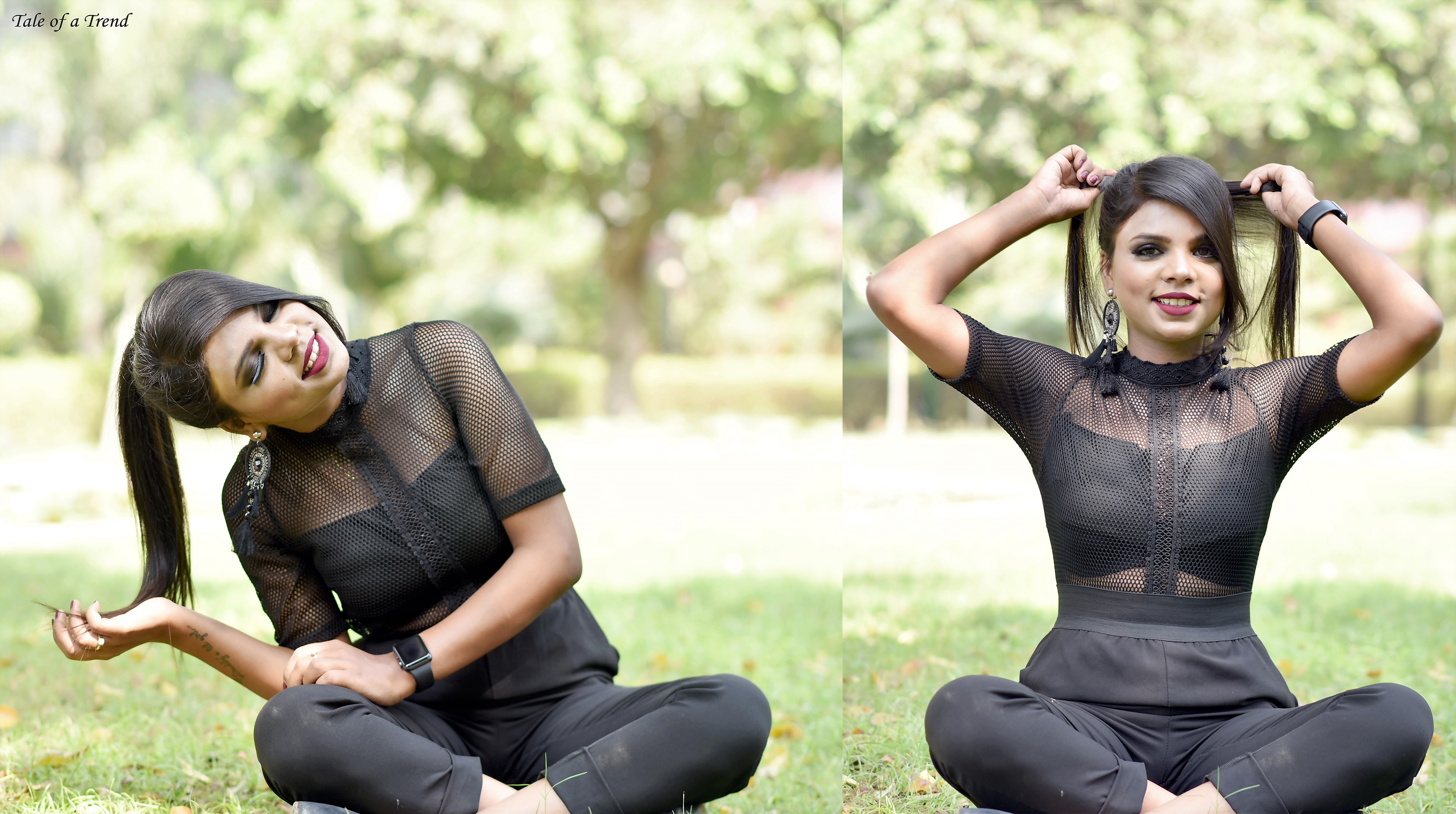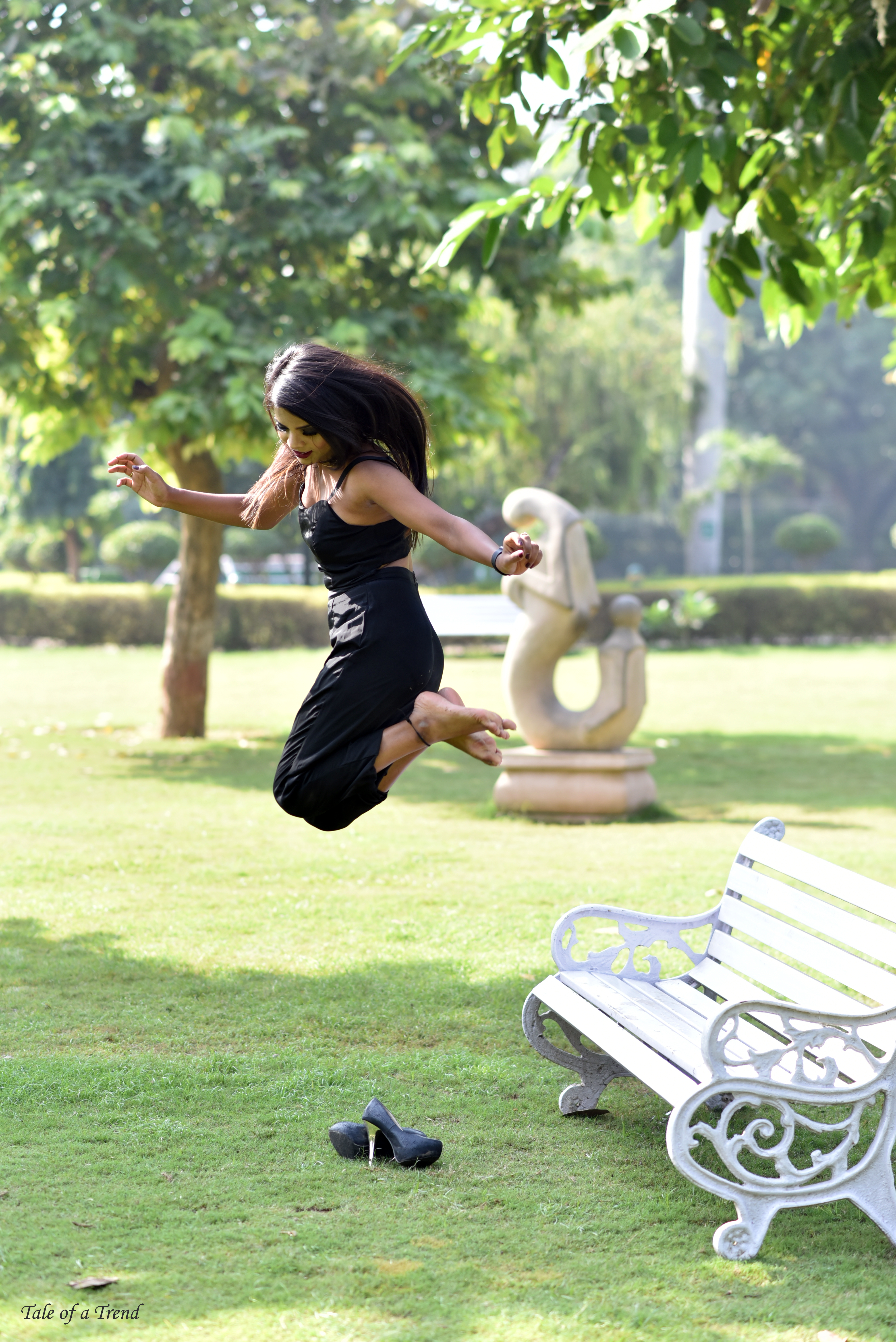 How can i miss that jump, when it is all about jumpsuits!
The Trendy Team
Concept, Costume and Styling: Mehak Gulati
Co-Stylist: Jaya Badsiwal
Models: Yashika Jatav,  Jaya Badsiwal and Bhumika Gulati
Make-up: Vanity Storiies by Jyoti Uppal
(Supported by Yukti Sethi)
https://instagram.com/vanitystoriies
Photography: Lensblaze- Shanker Rungta Photography