DENIM is FOREVER
Denim will forever be a big part of our closets and no fashion forecast can dare to change this versatile form of clothing. However, if you wish to have an innovation in your looks with this genderless and easy attire, then you have to be adventurous to look beyond your jeans and tops in your wardrobe. It's time to be artful!
So in this post, I have tried to fulfill playful cravings for denim by pairing it with the unique vintage blouses.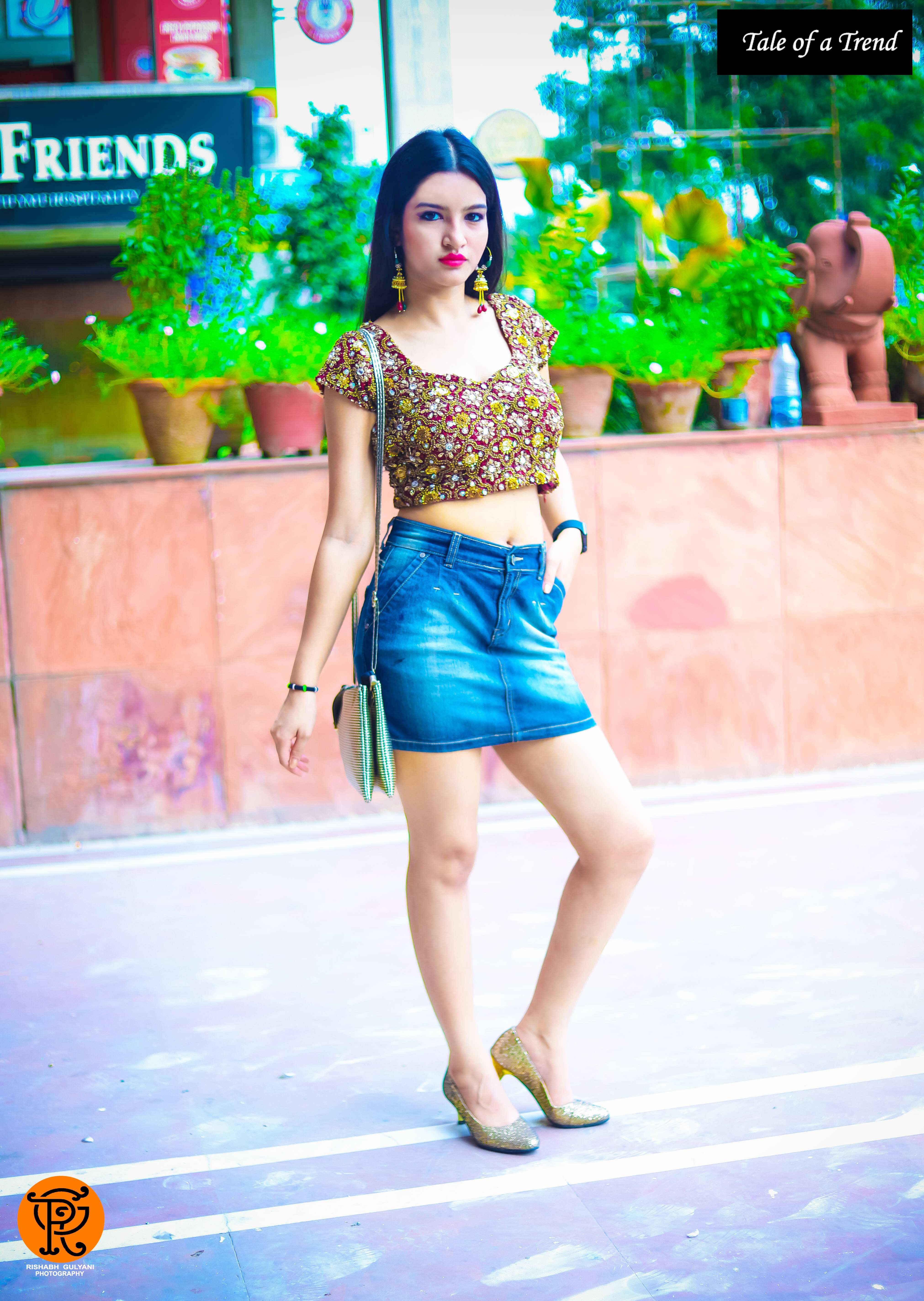 The BOHO BABE gave her glam and groovy appearance in denim skirt teamed with maroon traditional embroidered blouse. The beautiful ethnic earrings are definitely making her even more adorable.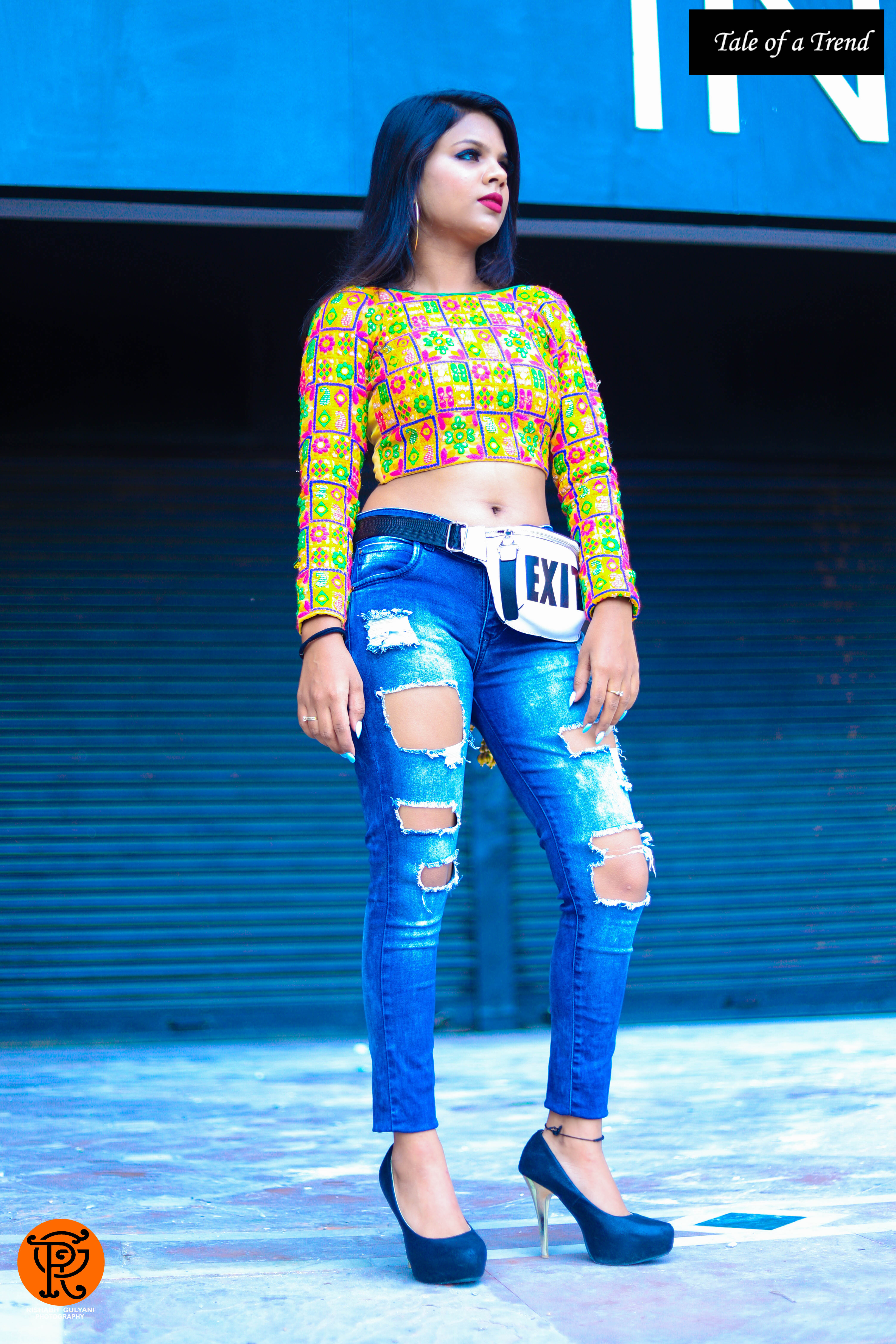 The DAMSEL in DISTRESS showcased her hottest looks in slashes, tears and rips. She modeled in distress jeans teamed up with an indo-western blouse.  The 'belt bag' is definitely enhancing the 'torn-worn' look.  I hope after witnessing this runway style you will agree with the words of Giorgio Armani , "Jeans represent democracy in fashion."  Who has ever thought that a pair of jeans could create such a dressy outfit.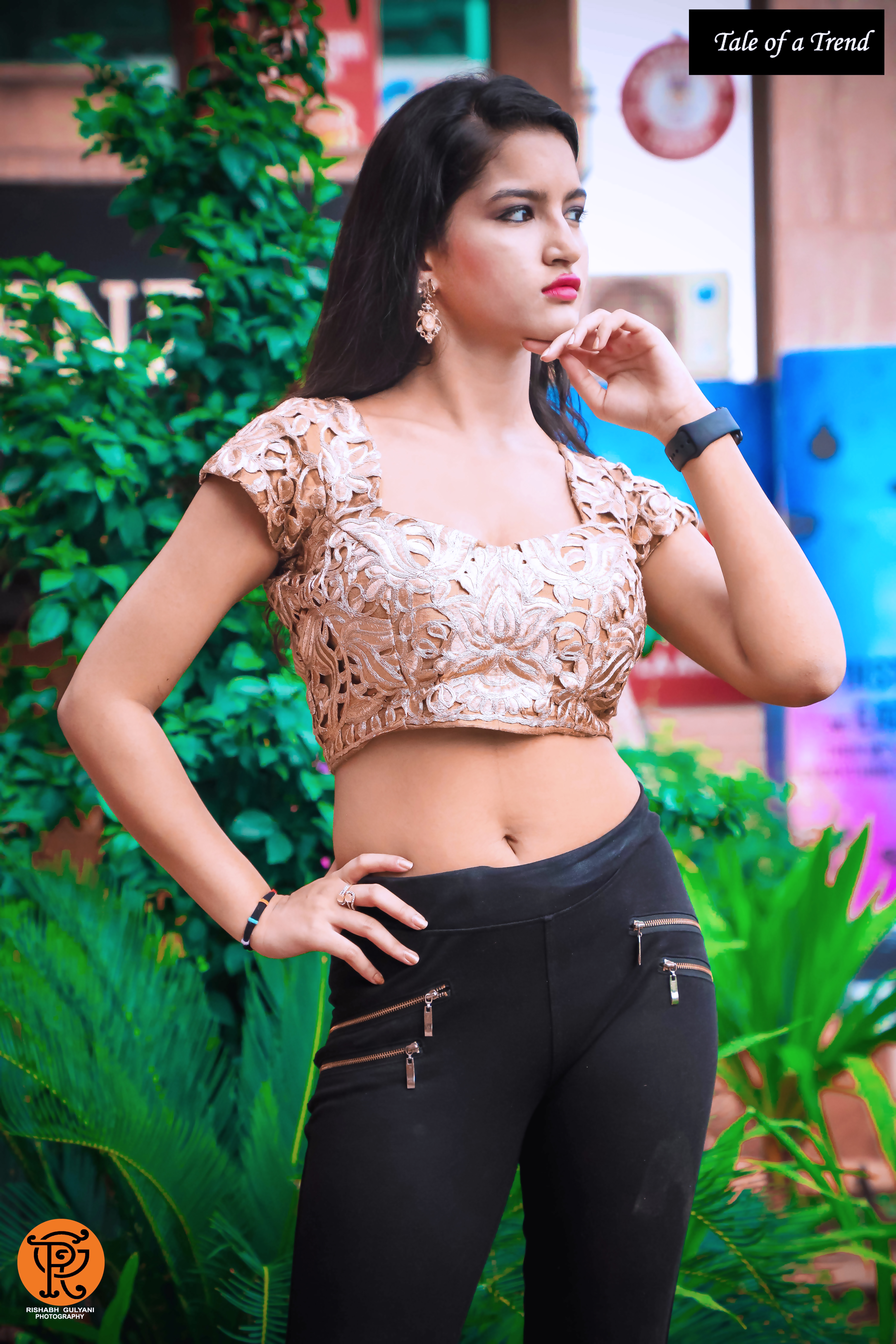 Another perfect look could be combining a gold blouse with a pair of black jeggings.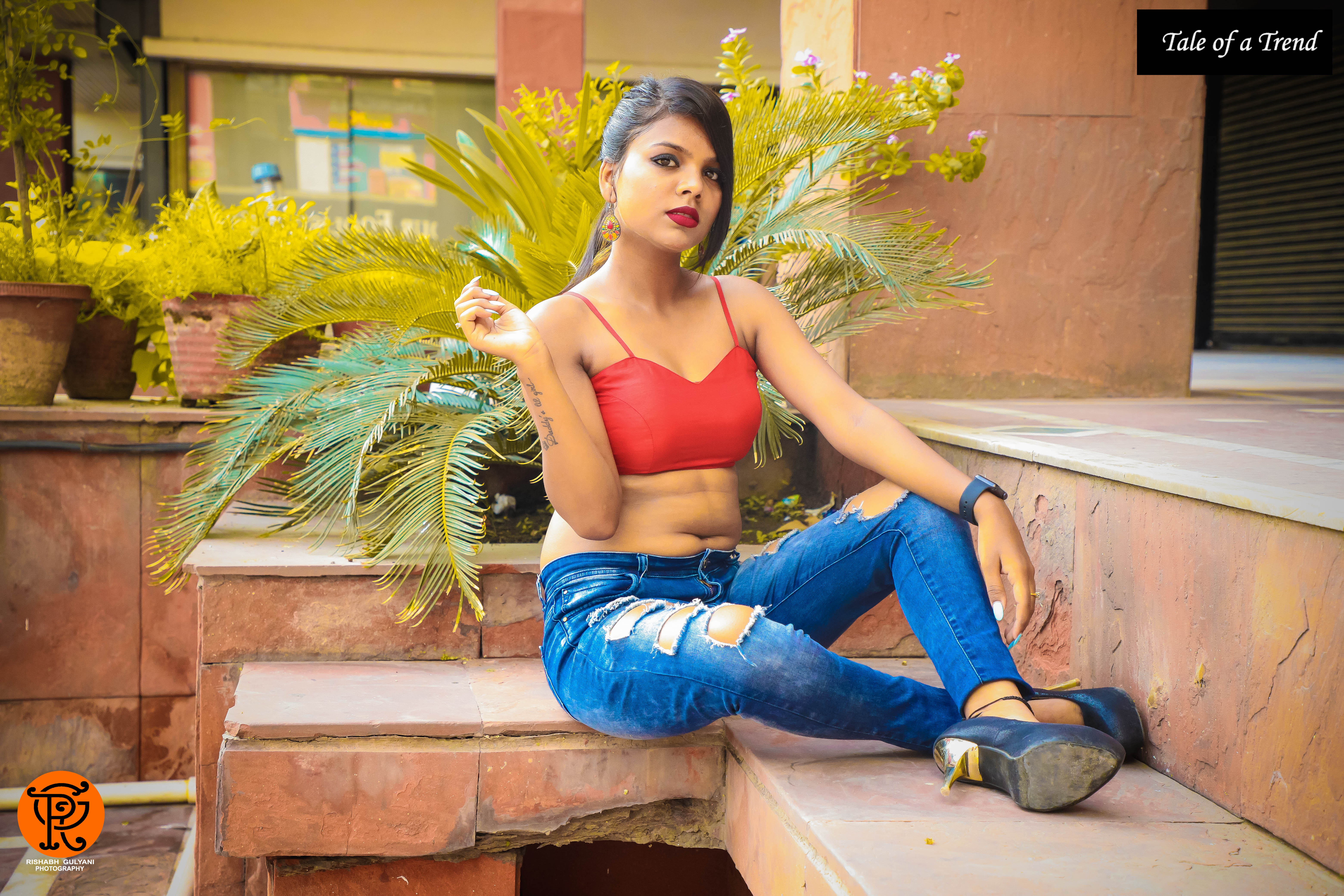 The 'look with cut' is above the rest ! Distress jeans are a wardrobe staple these days. So, the denim diva created one more dolled up look in ripped jeans united with a bustier blouse and ethnic earrings.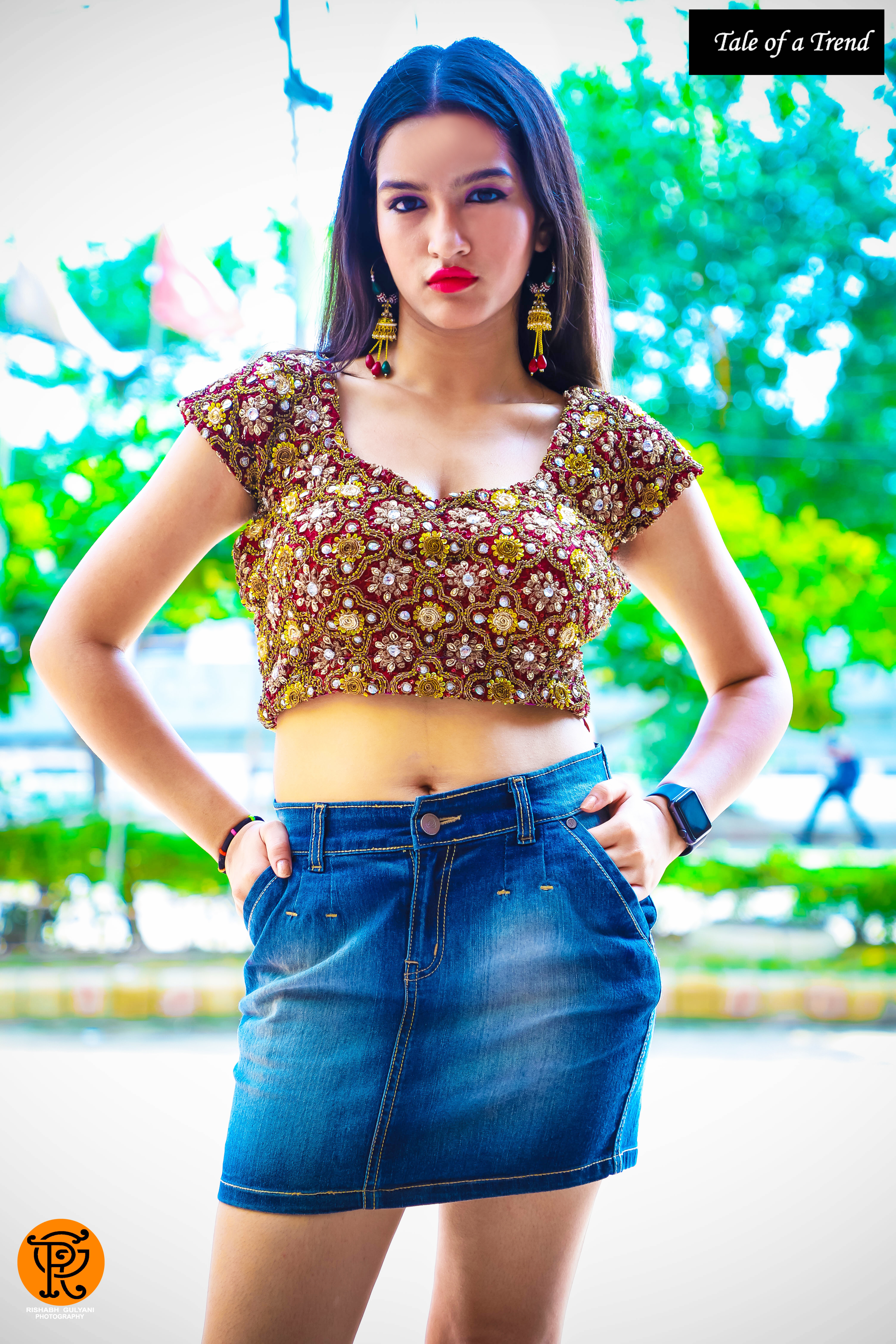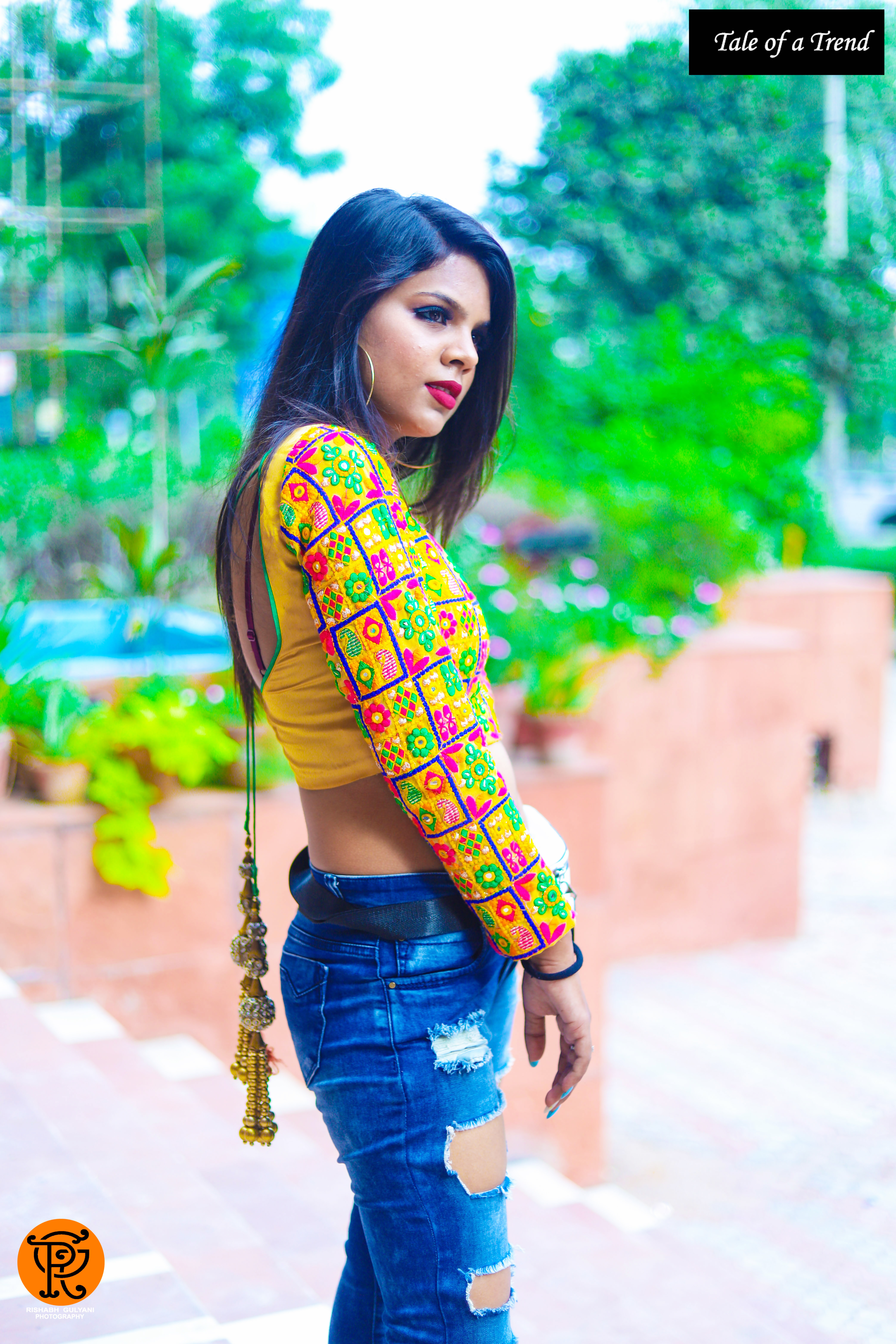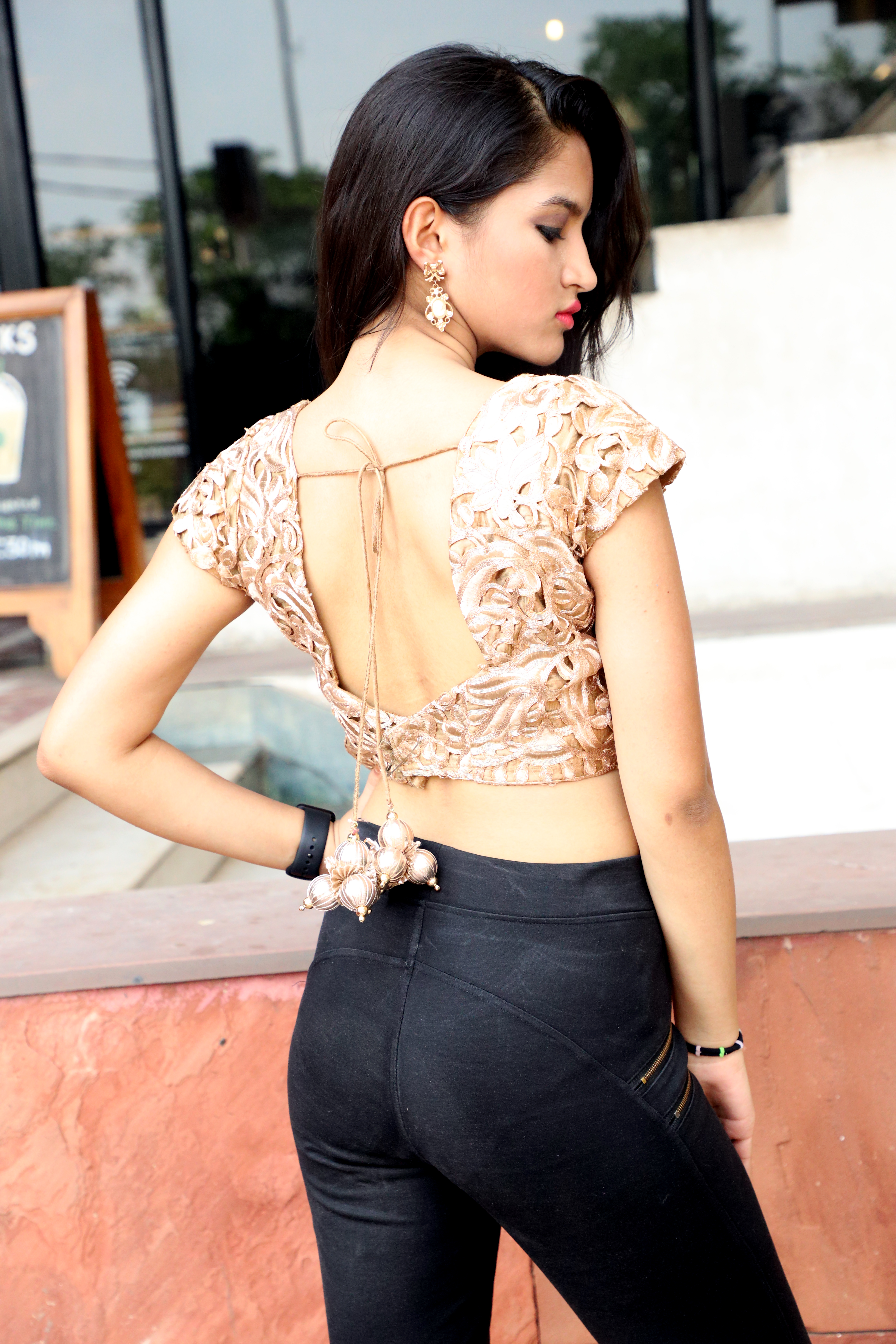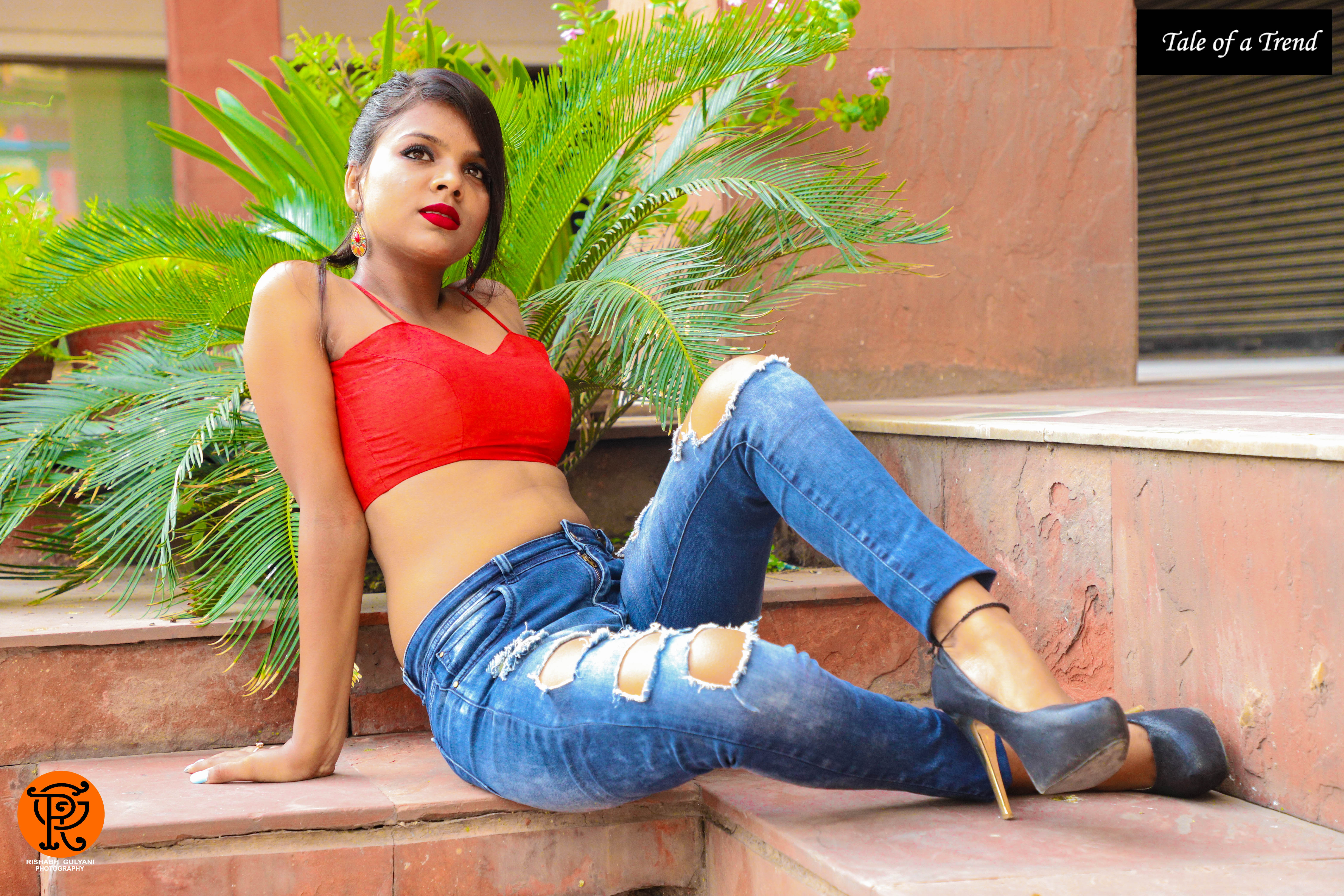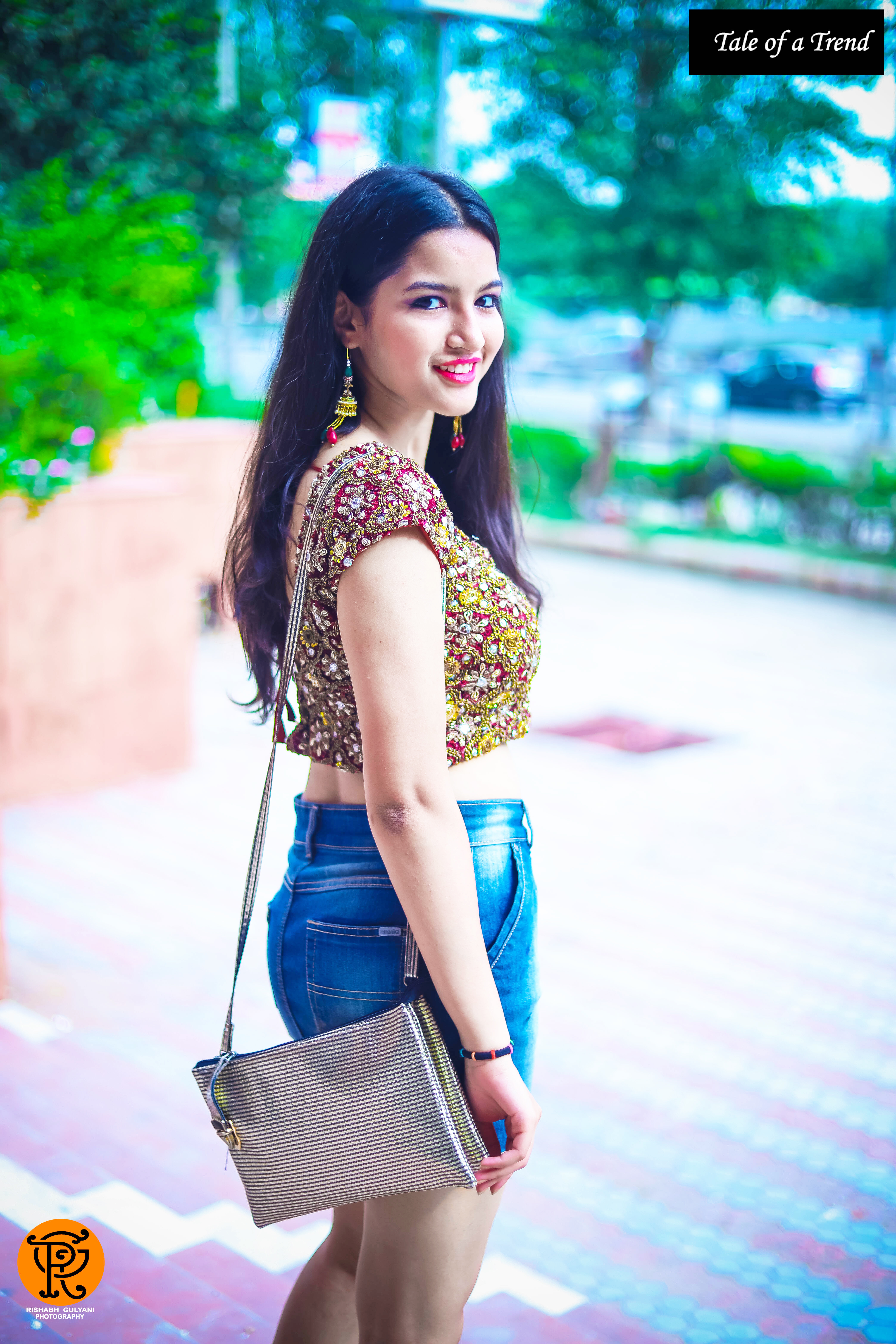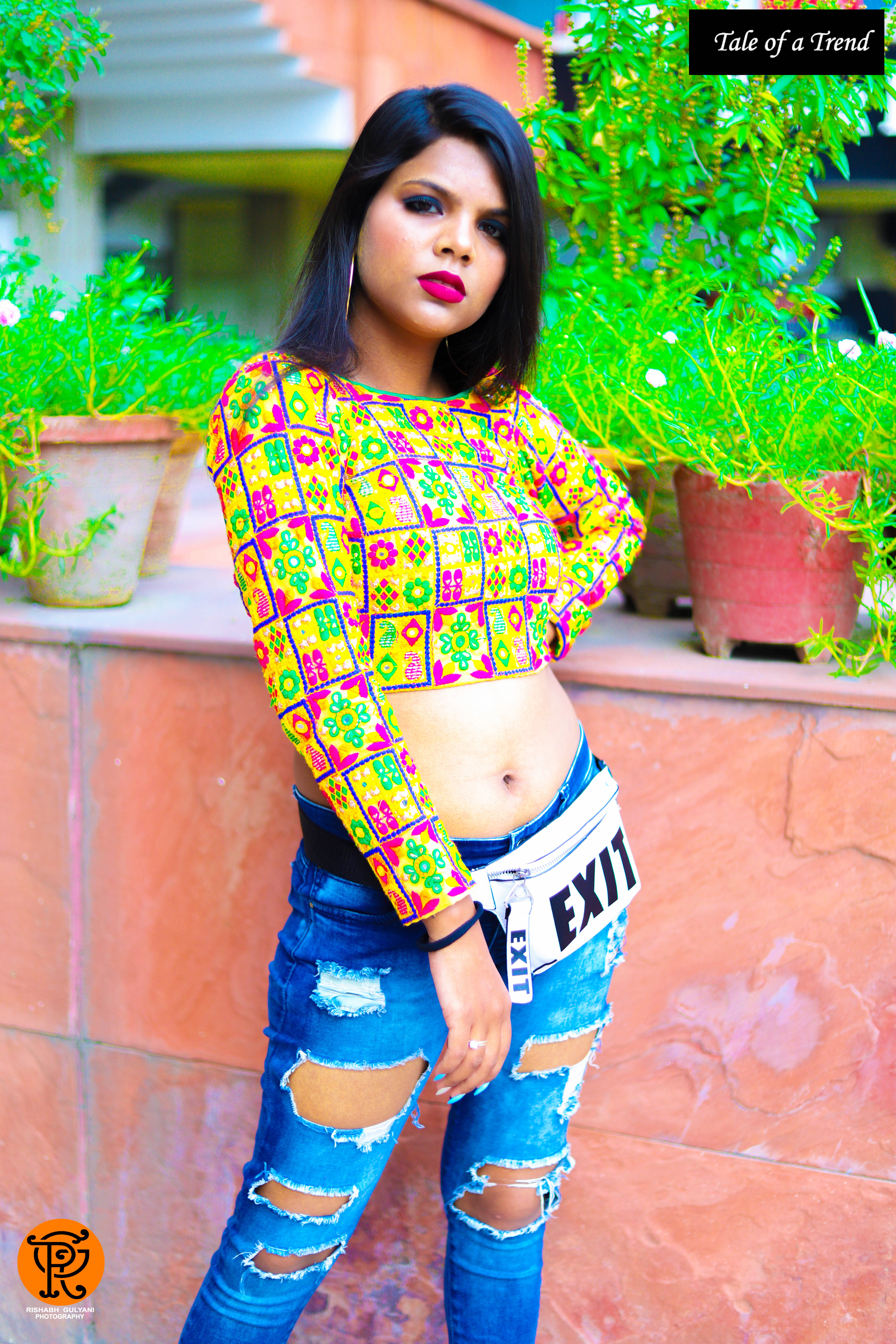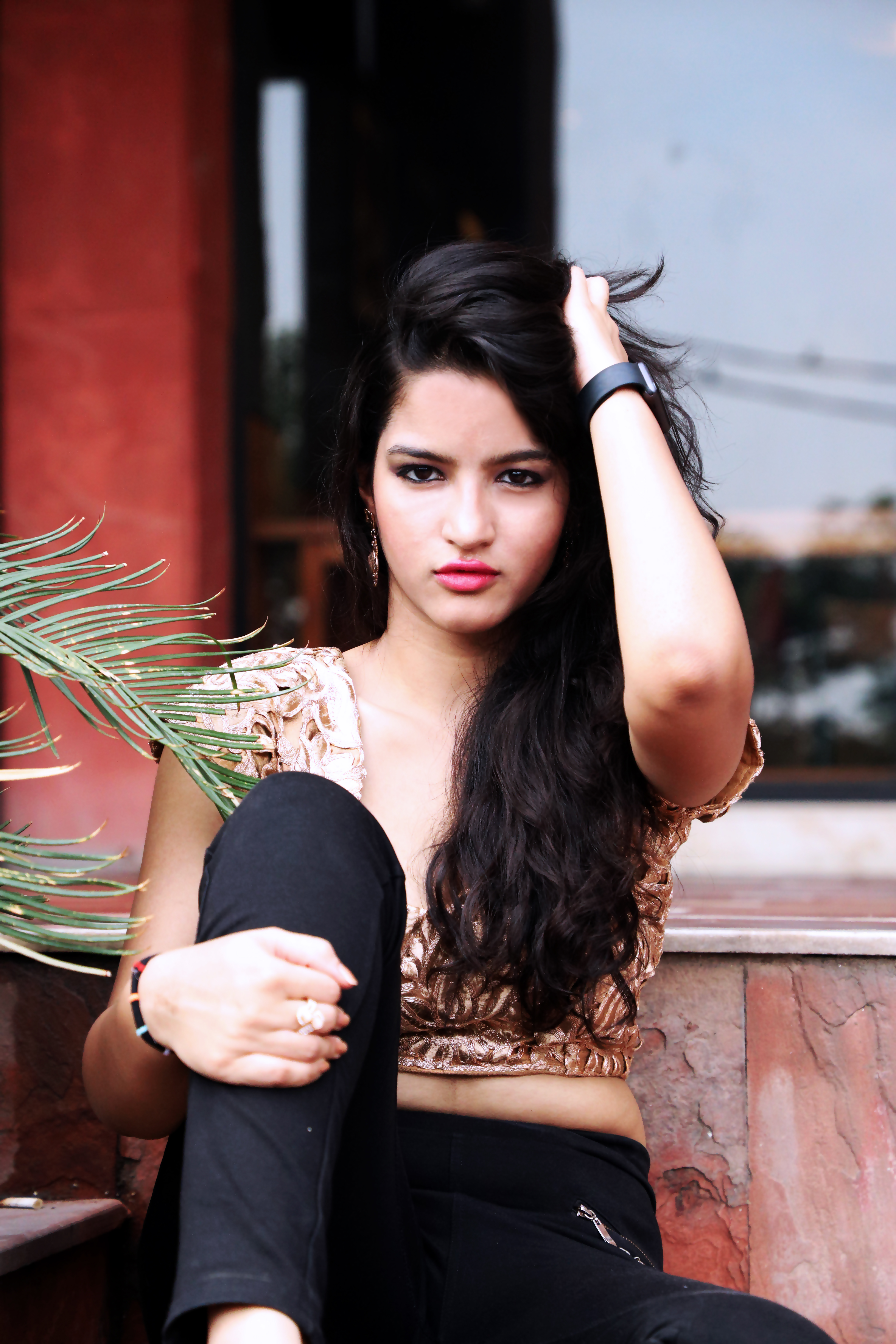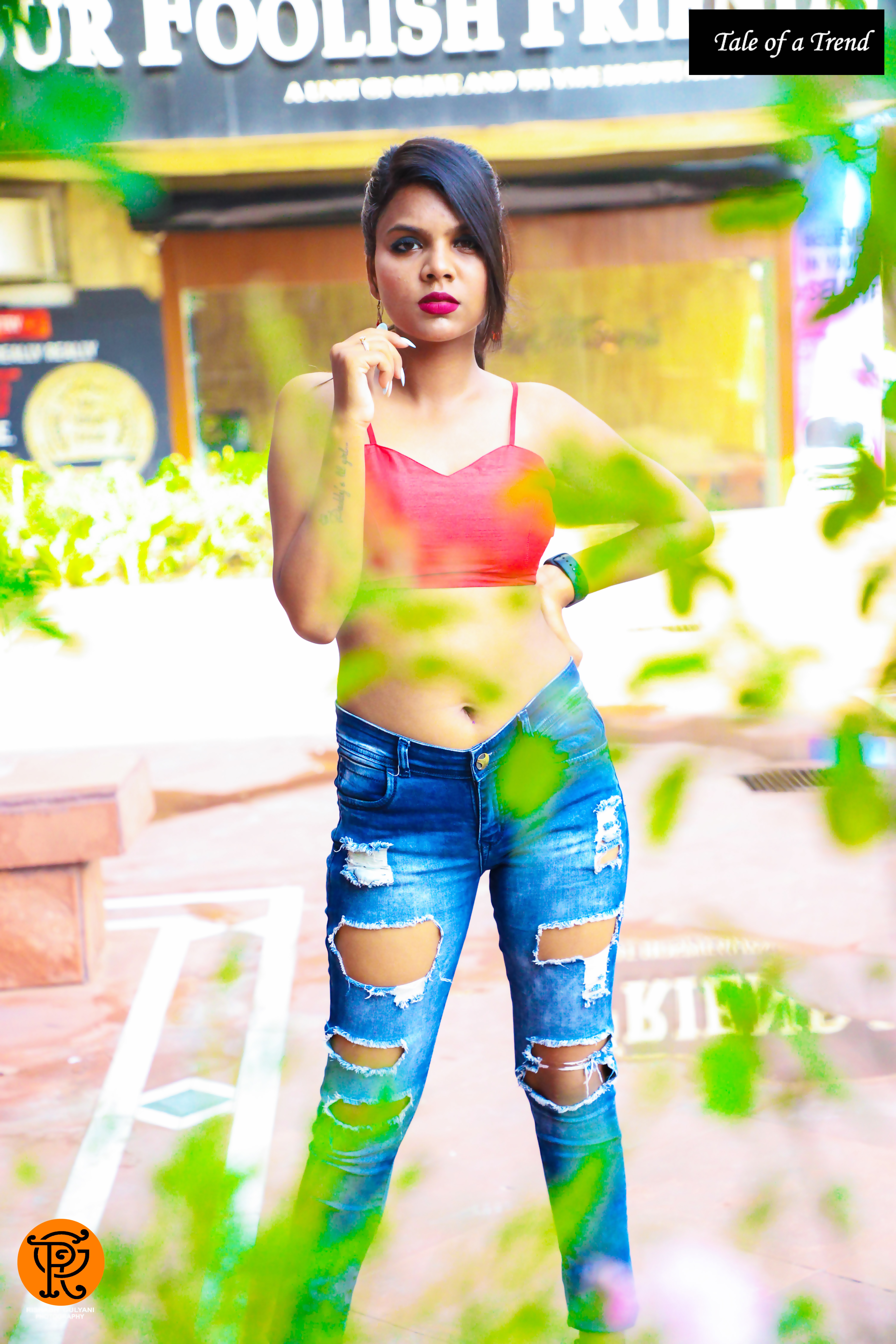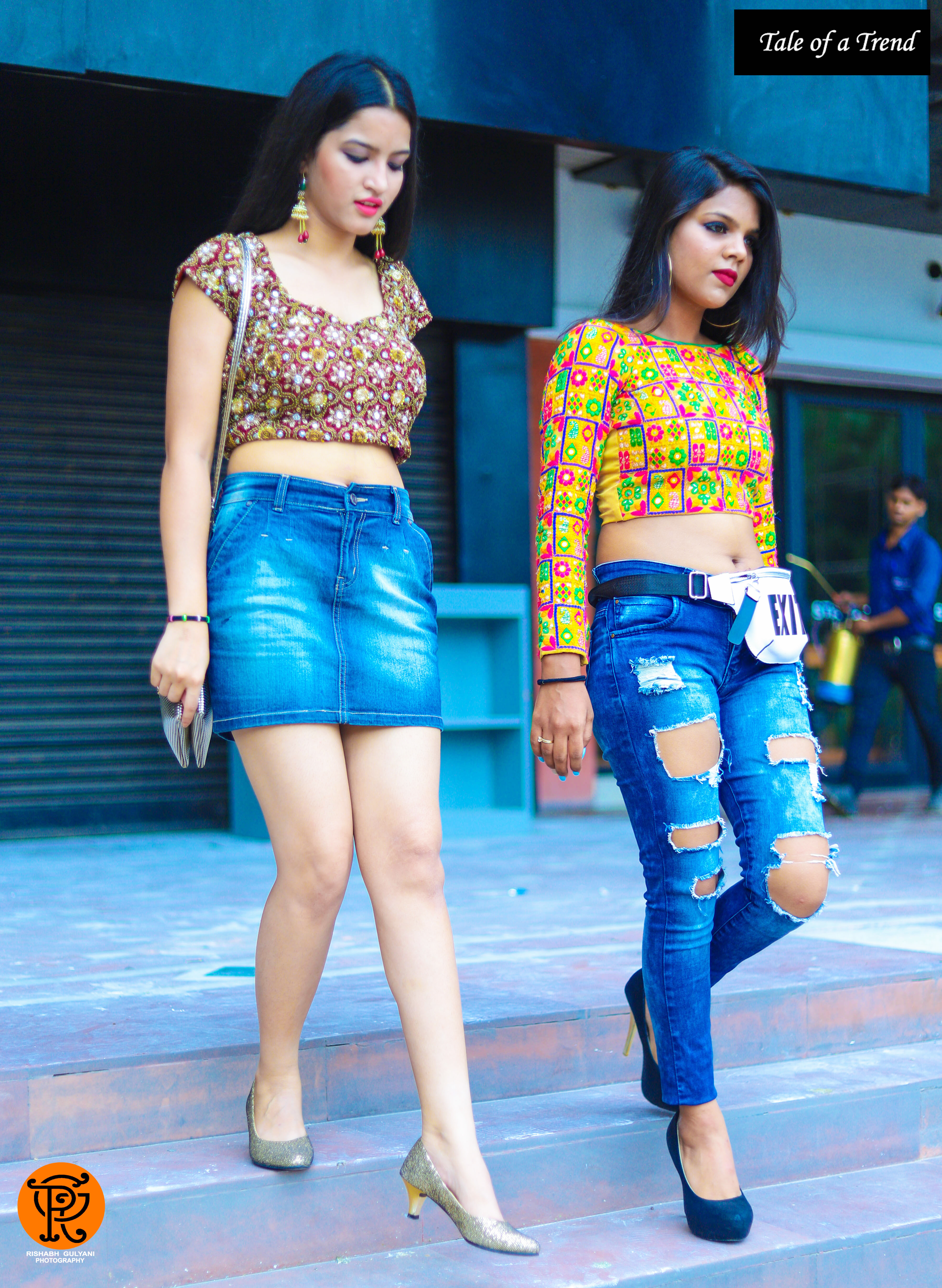 Keep reading, keep enjoying and whenever in doubt wear denim. Do watch our models slaying in the following  video.
The Trendy Team
Costumes and Styling: Mehak Gulati
Co-Stylist: Jaya Badsiwal
Models: Yashika Jatav and Jaya Badsiwal
Make-up: Yashika Jatav
Photography: Rishabh Gulyani
Videography: Gurjas Singh
Video Editing: Aditya Sharma