'Abra-ca-dabra – Abra-ca-dabra'
Believe in MAGIC
The magic is all about witches and when witches go riding, it means Halloween is approaching!
In this post you will have a glance at the collection which defines an imagination of black art (abracadabra) woven into witchcraft ensembles. The designs will  definitely voice the taste of haunted Halloween nights.
"Women of colour don't get red under the sun, they glow and shine!"
Therefore, at Tale of a Trend, our glamorous witches are glowing with yellow. From the red carpet to the silver screen, when it's time to take Halloween selfie, you deserve to stand apart from all the other basic witches. Dropping the red and carrying the yellow is a simple way to be unique and turn all eyes on you. With the hints of tasseled fringes and flares, the fashion outfit can be extra bold and totally stylish at the same time.
The Black Magic wardrobe has styles that vary from long flared gowns  to short layered dresses in hues of black and yellow.  The bold accessory attire will surely be one of the most buzzed-about look!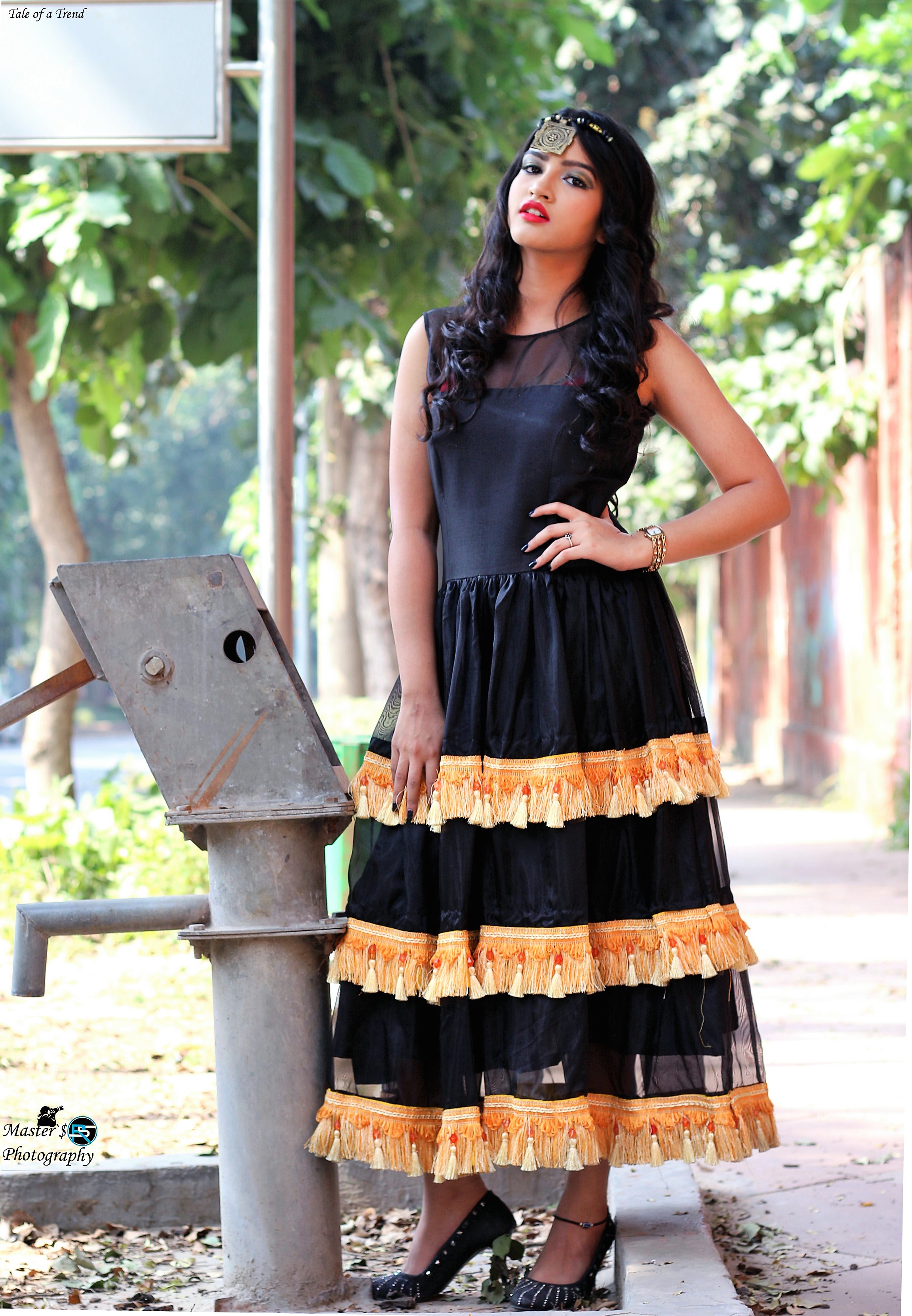 Well, if you wish to be the talk of the town,  a short yellow dress with a long tasseled cape  could be a serious costume inspiration. Scroll below to capture the look!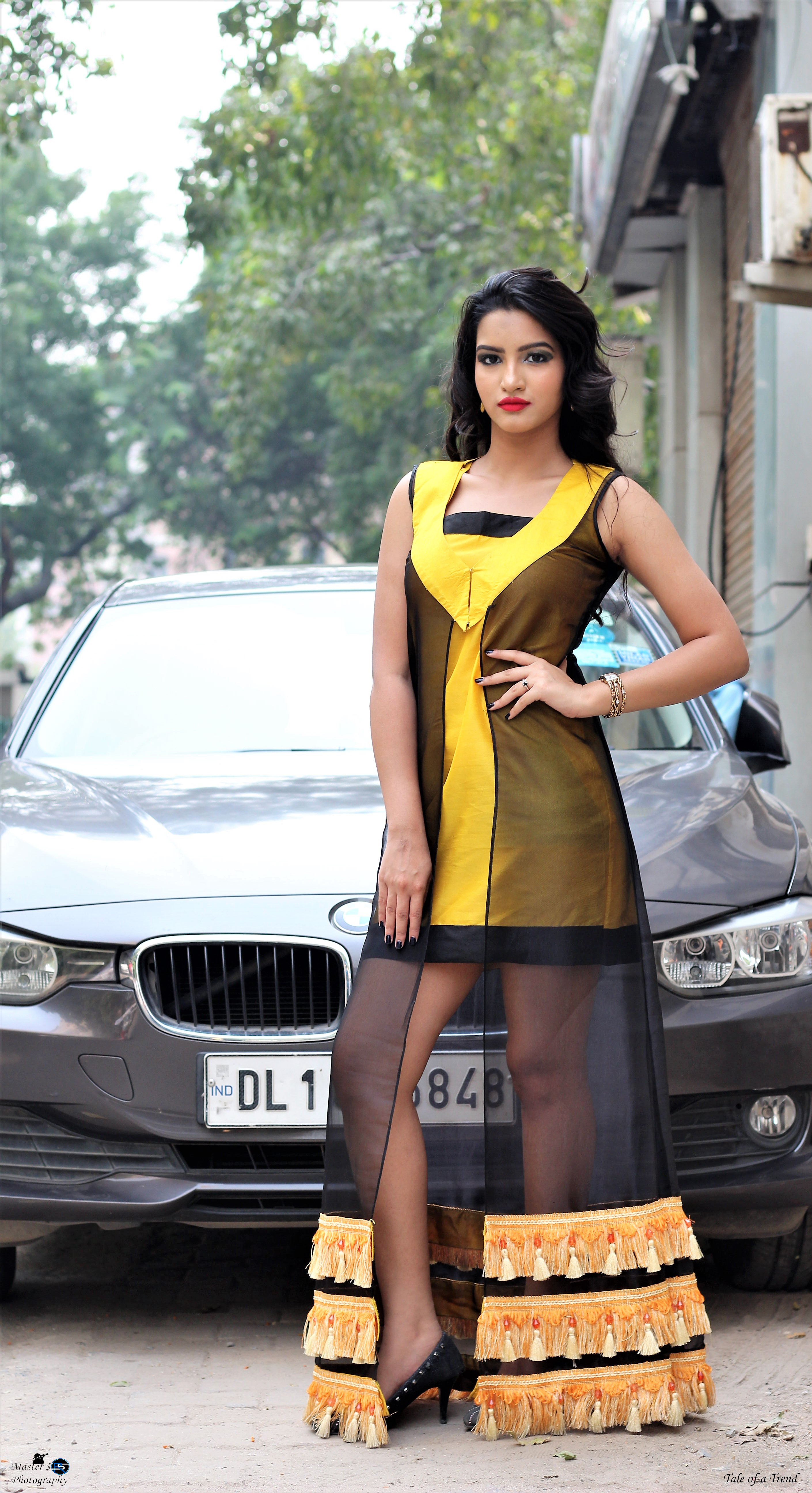 Regardless of the occasion, style always comes in to play. Hence the dresses here are designed by keeping in mind to make you go high on glam appeal and not to create fantasy fashion. So, these styles will not fade away after  Halloween and you can carry them in your other festivities as well without a doubt.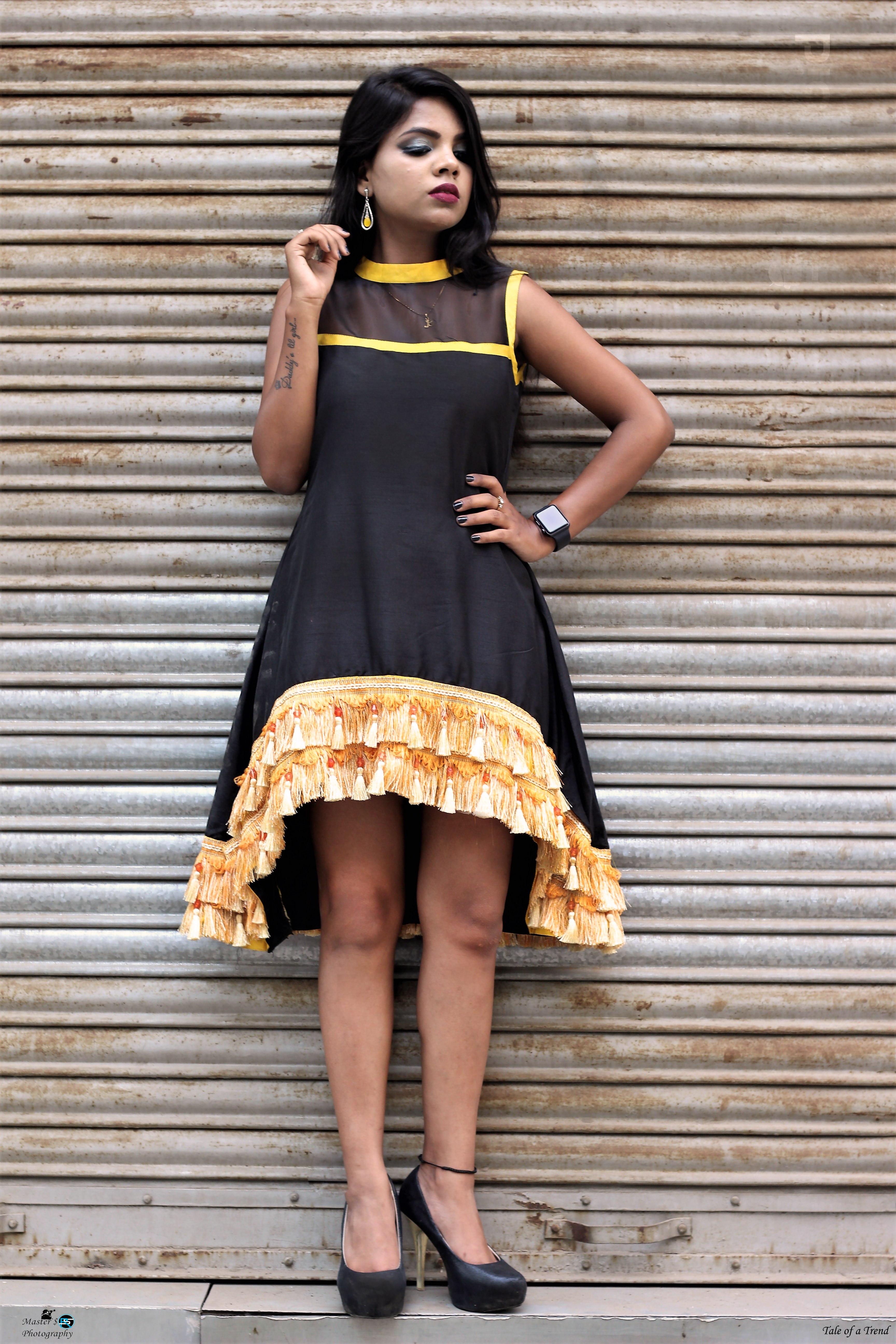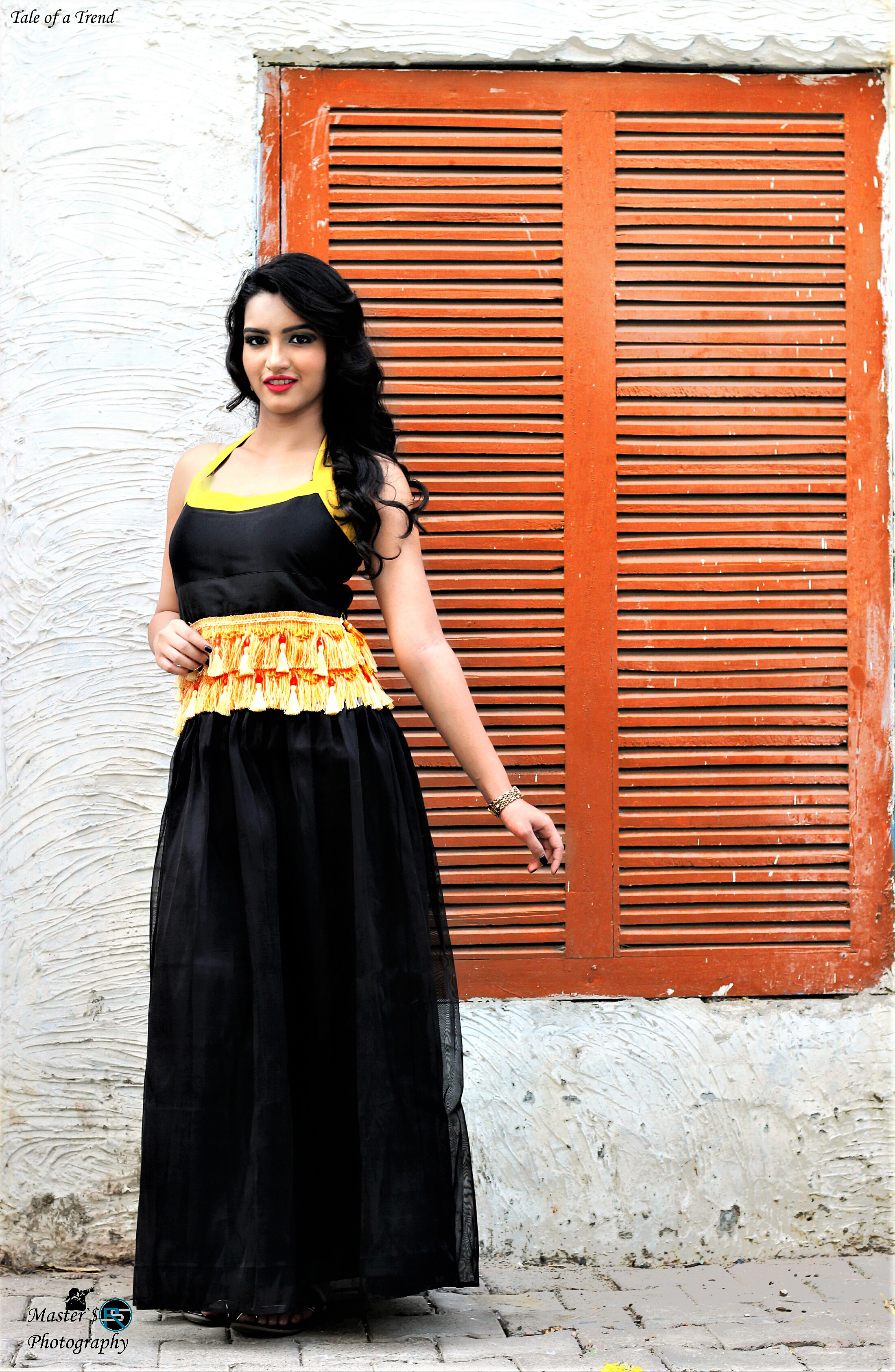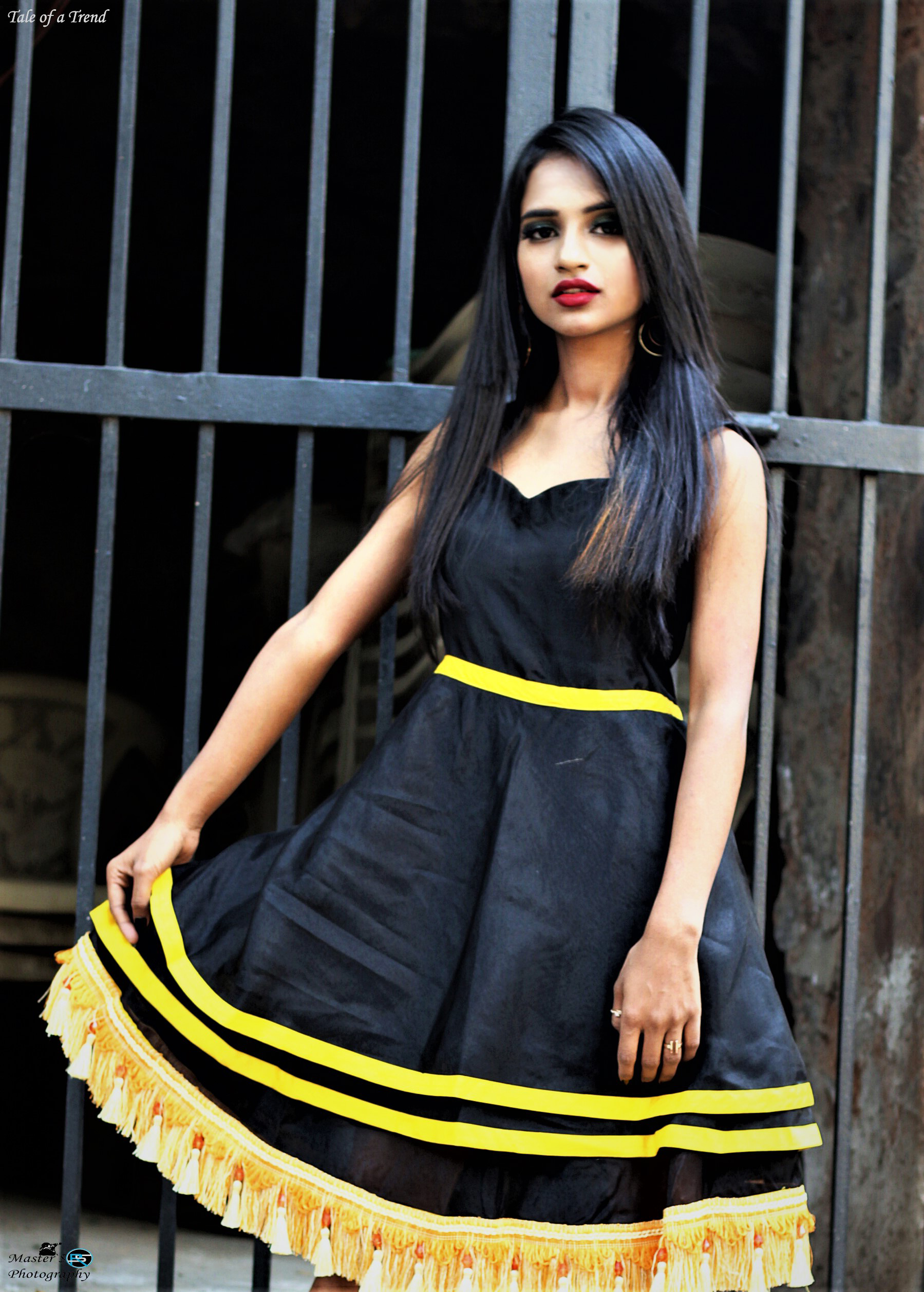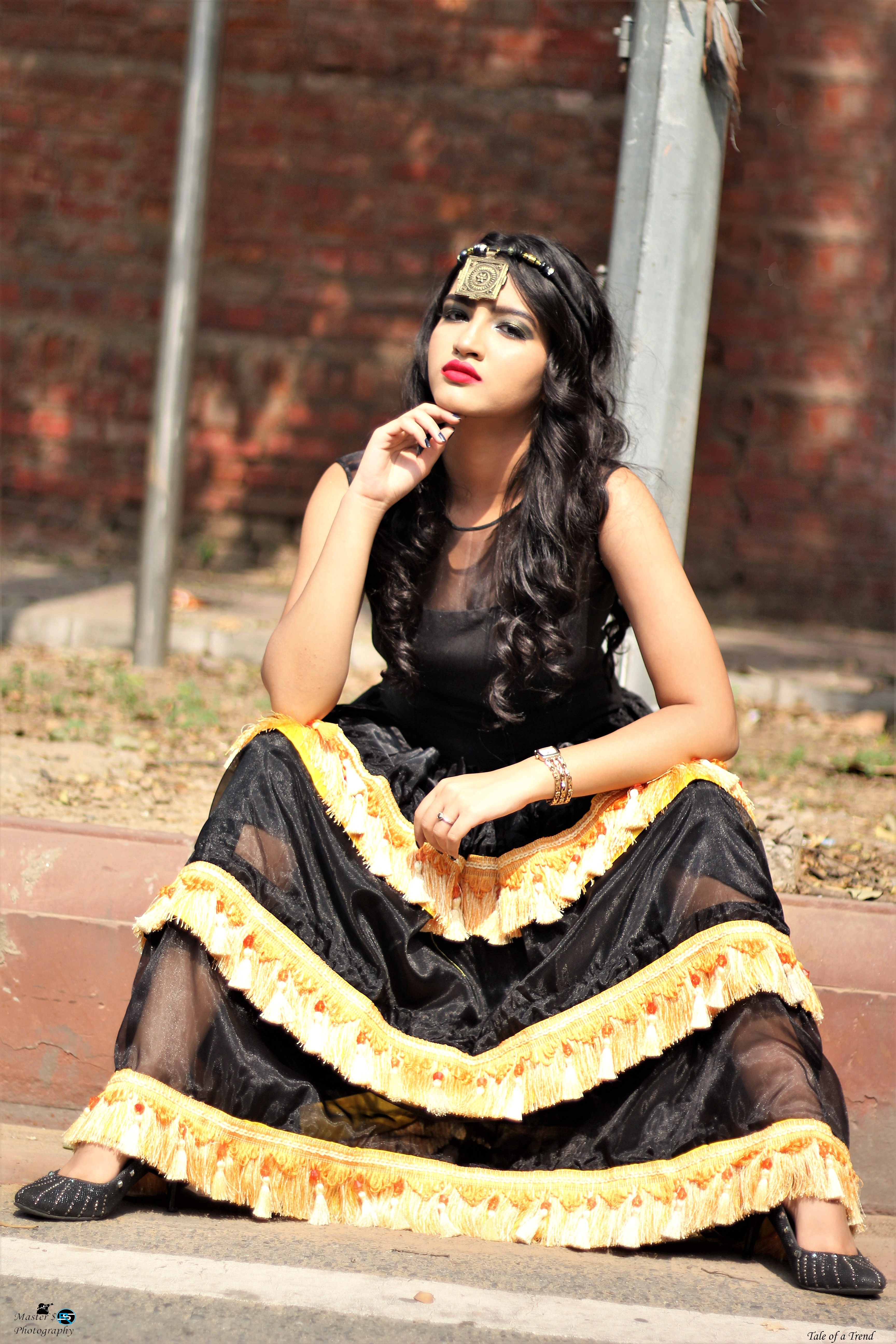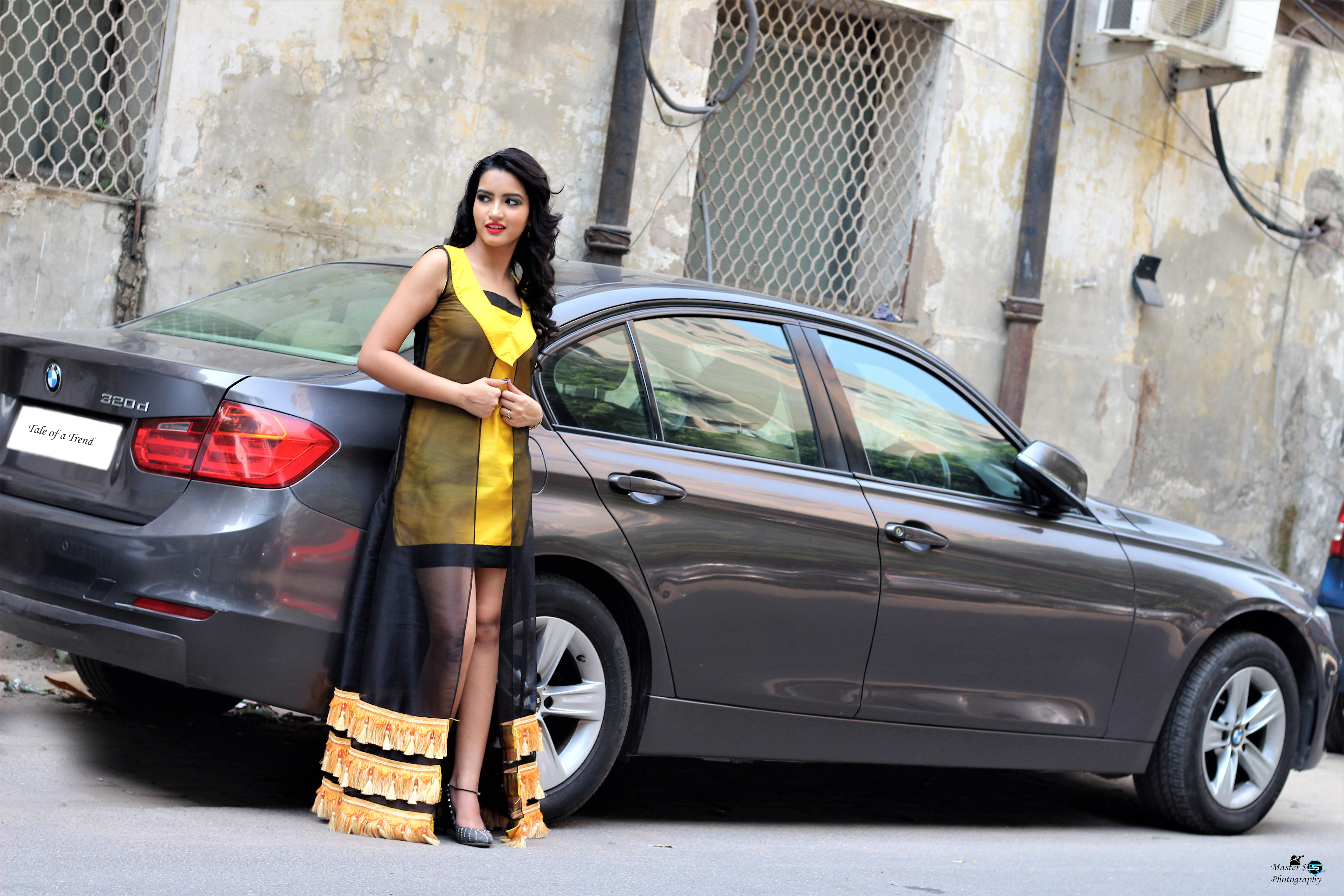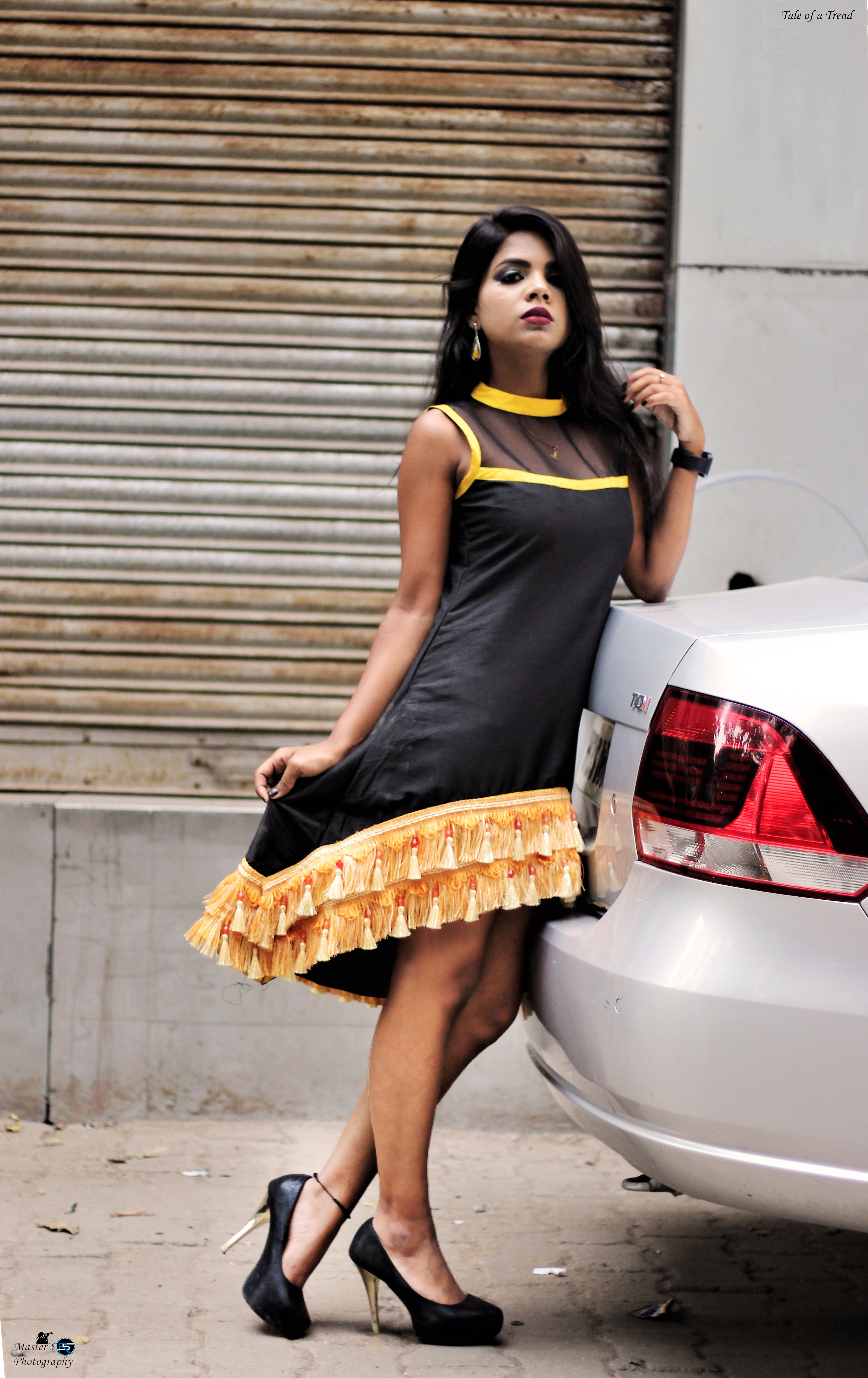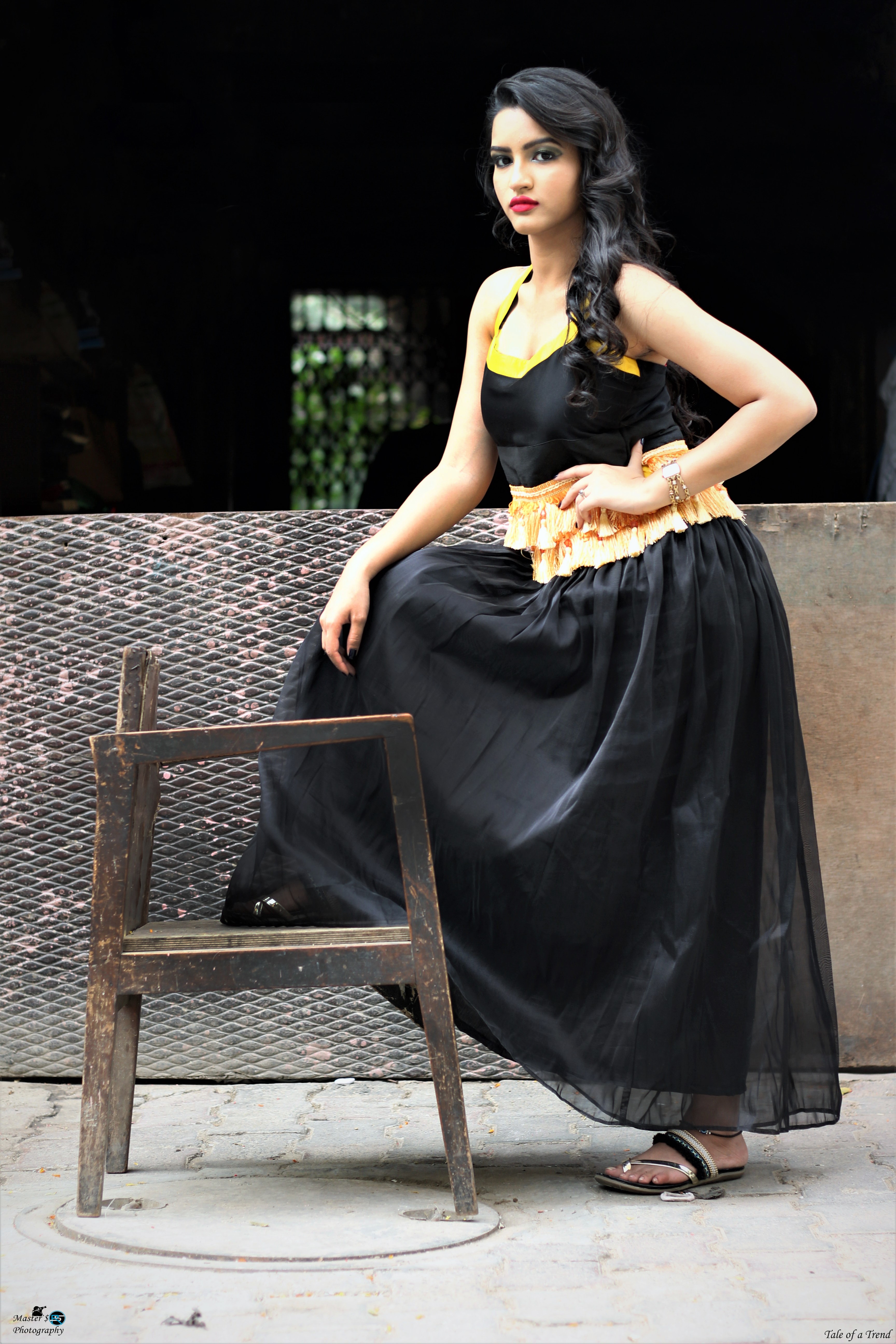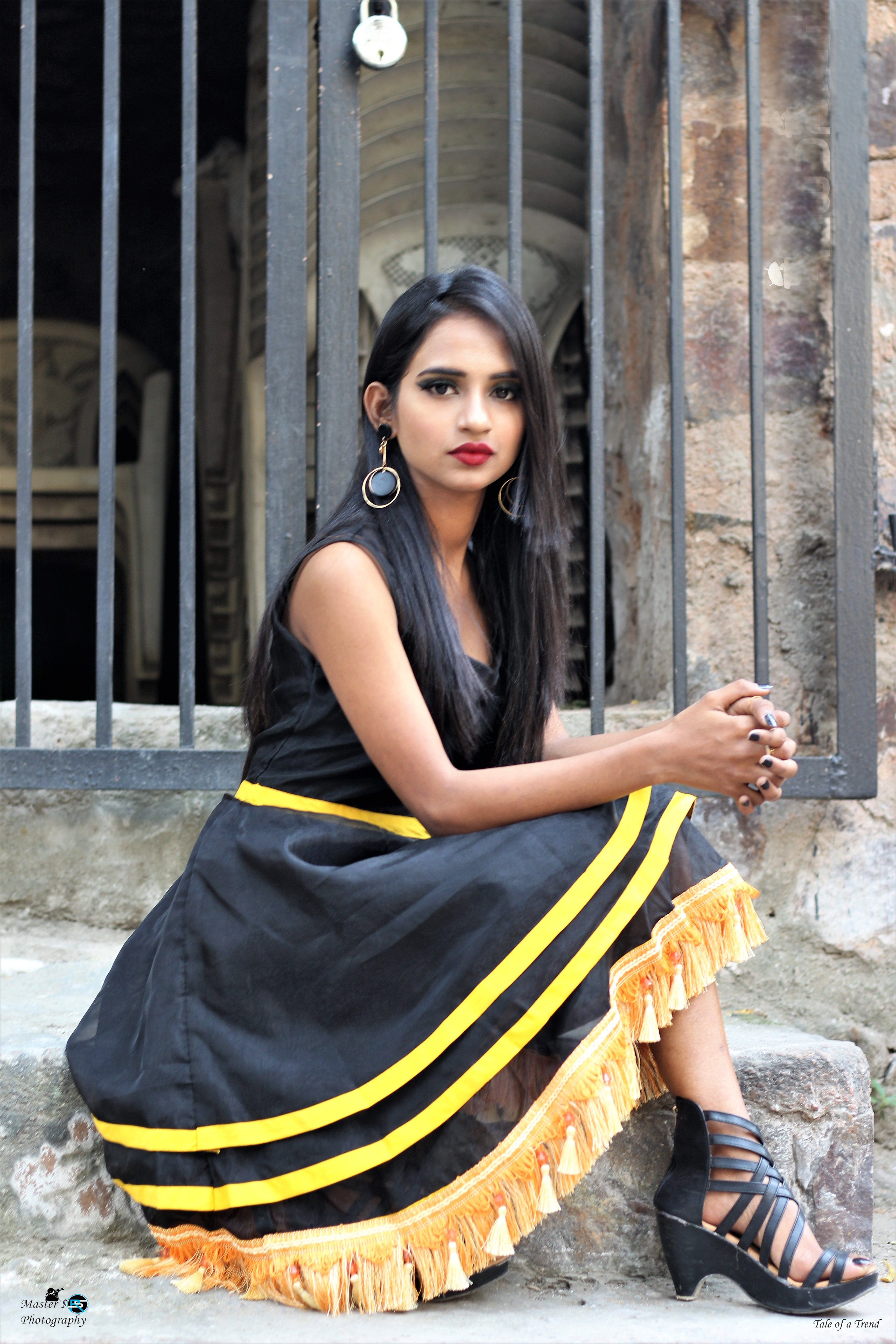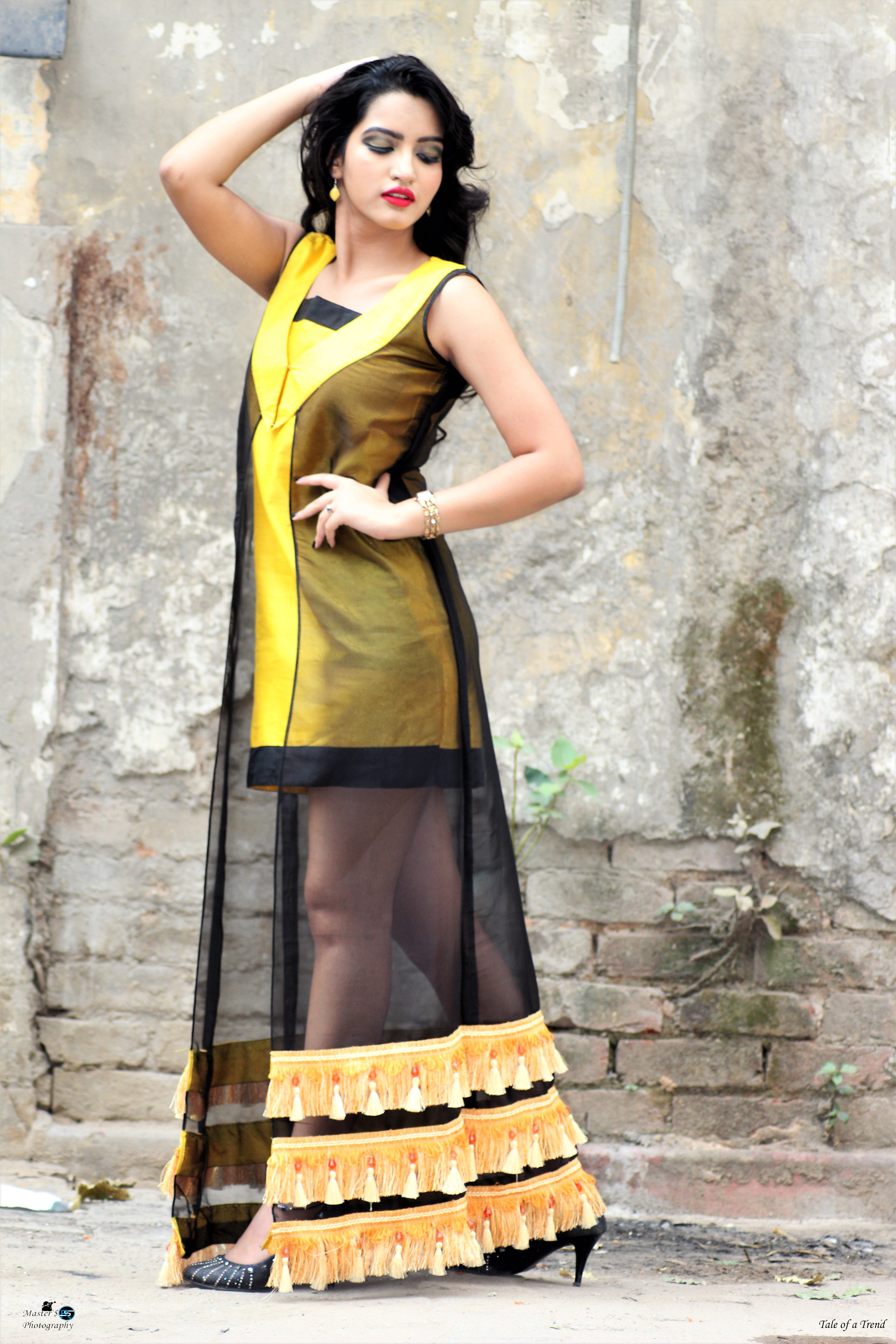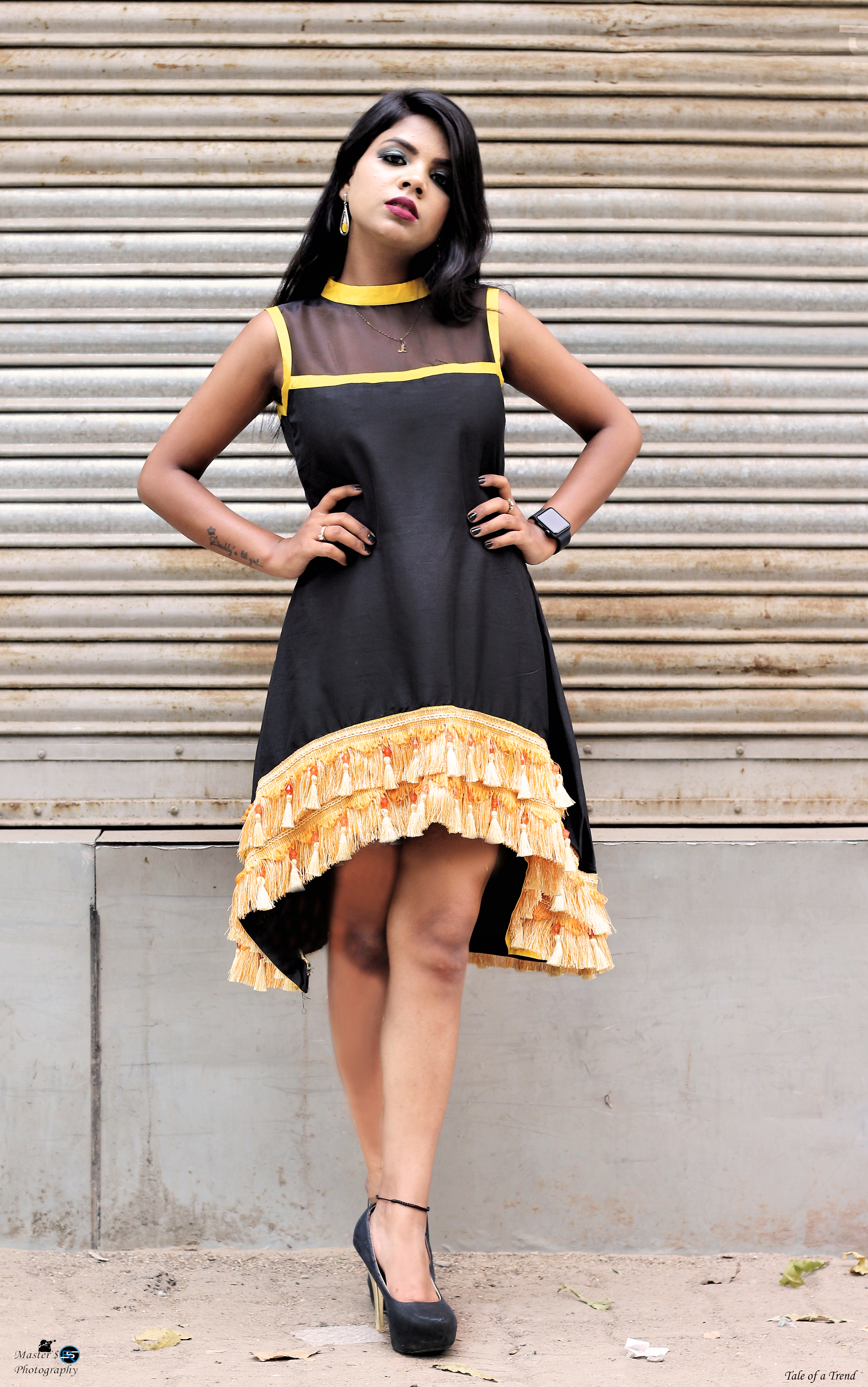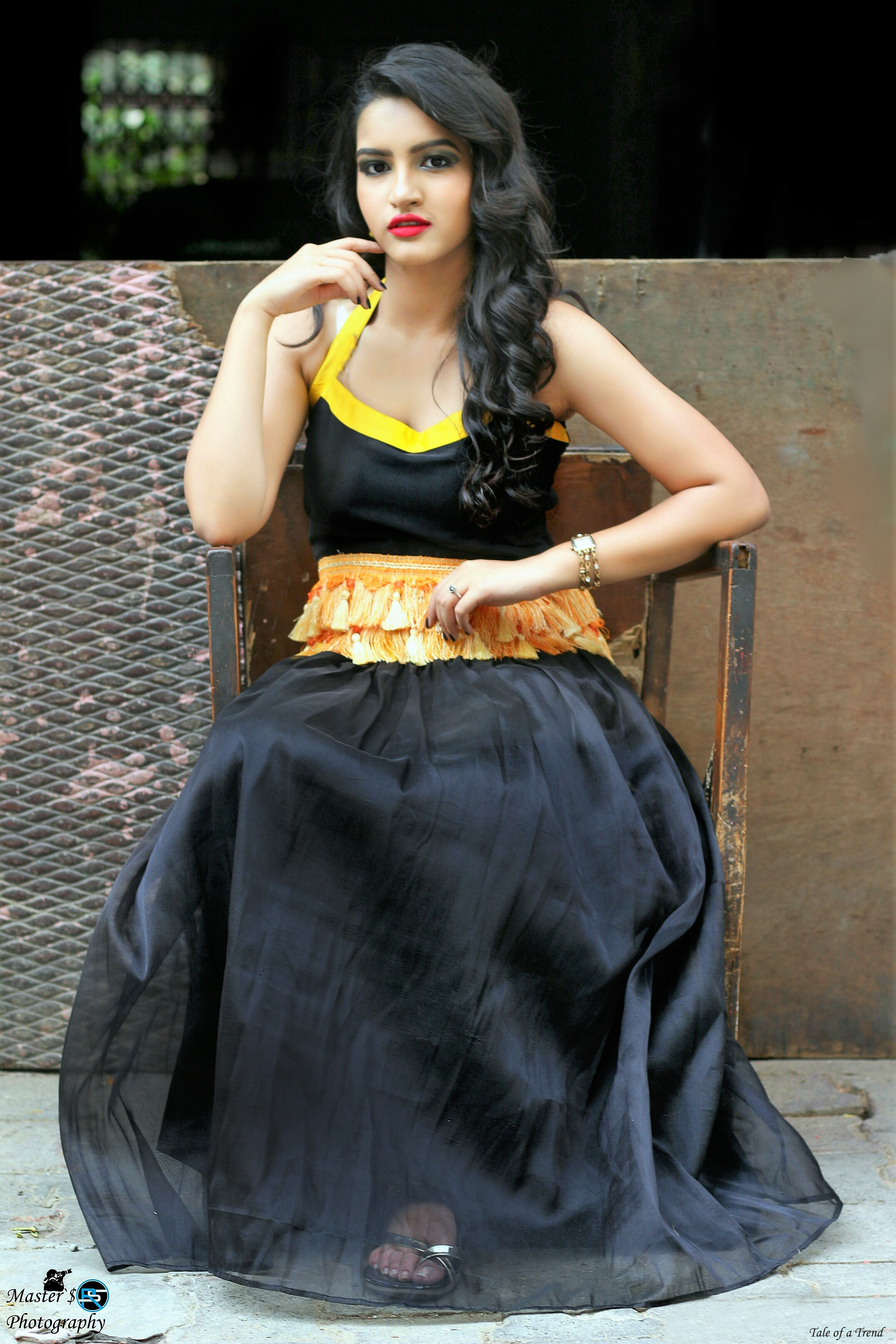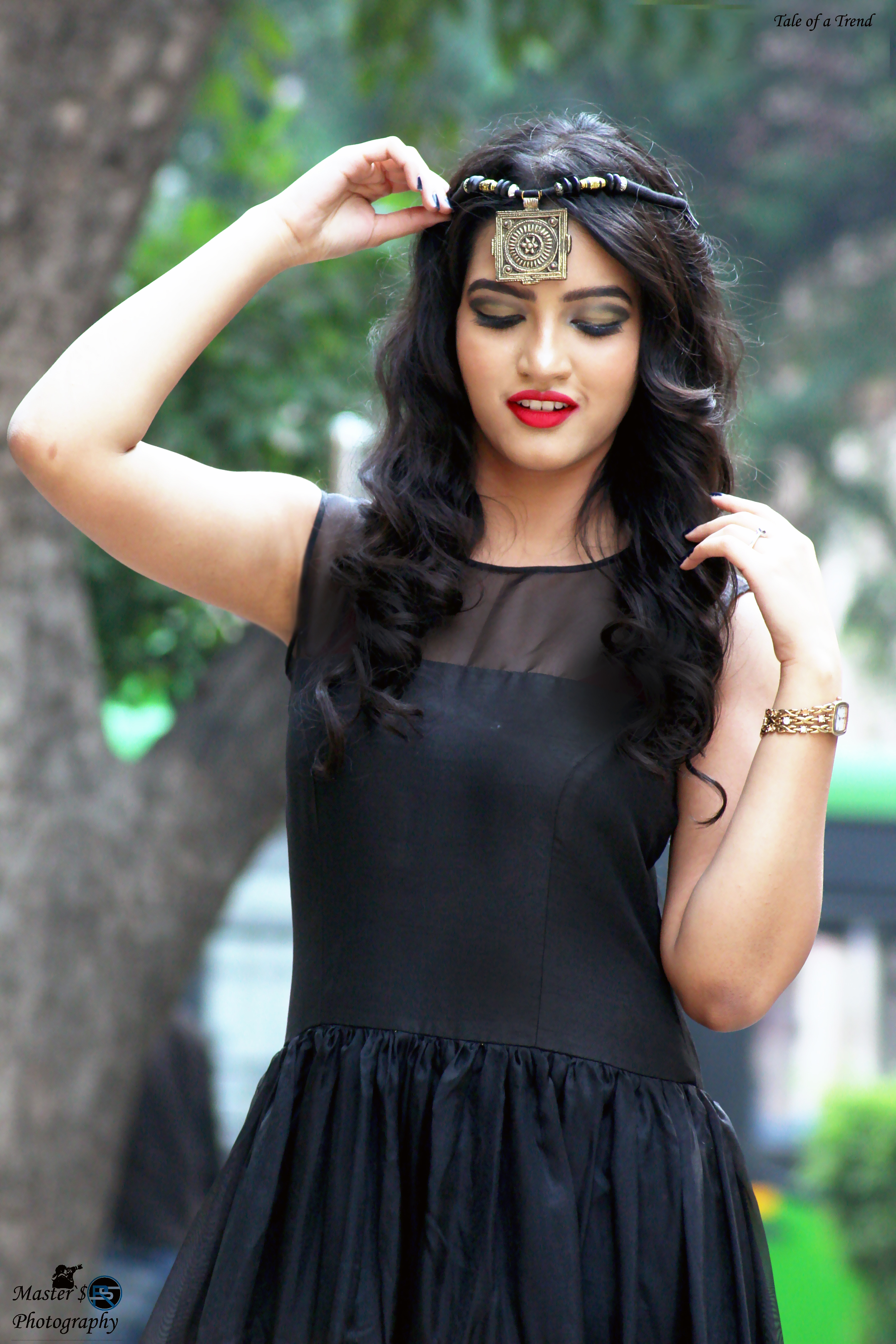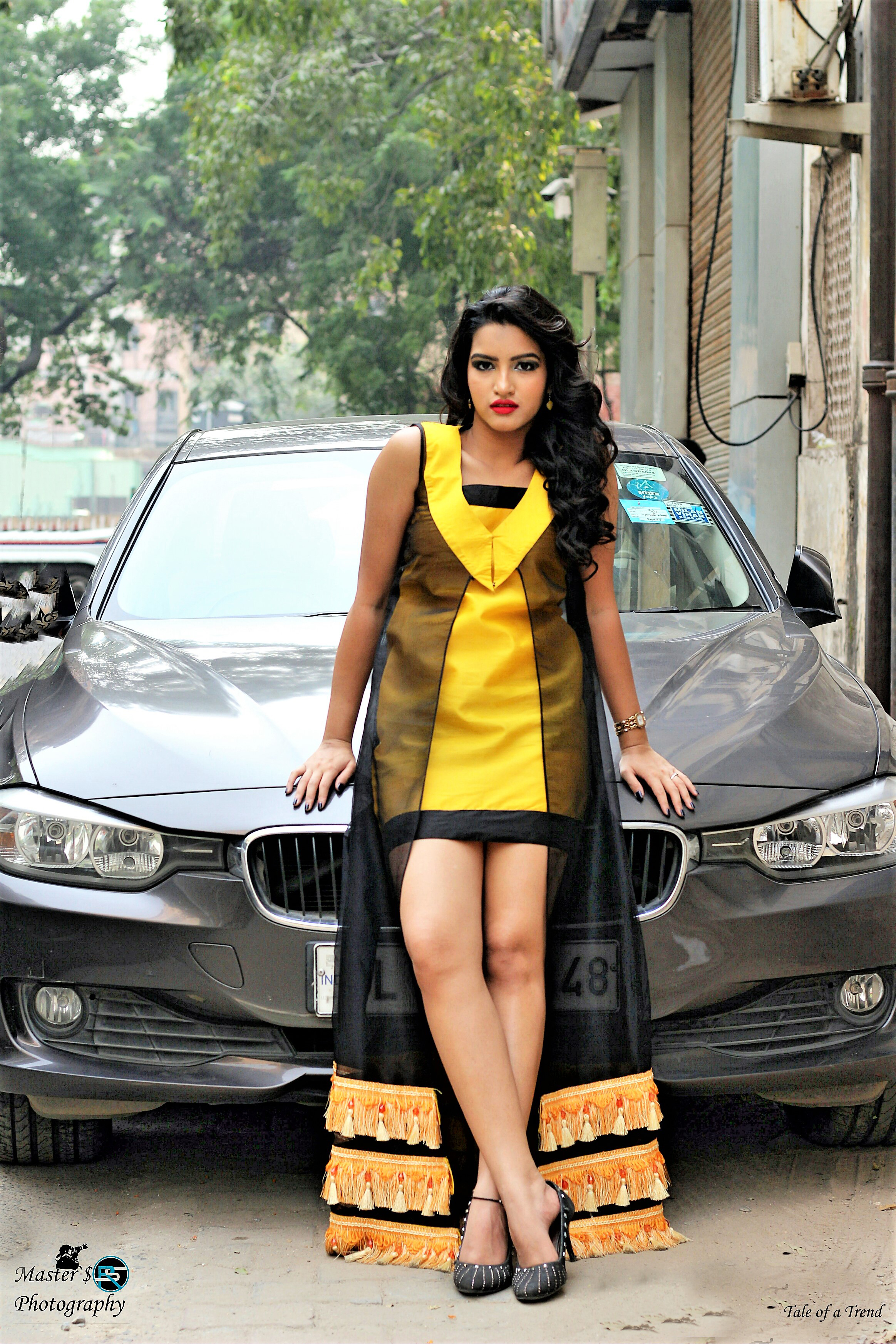 The Trendy Team
Concept, Costume and Styling: Mehak Gulati
Co-Stylist: Jaya Badsiwal
Models: Yashika Jatav,  Jaya Badsiwal and Krupa Abraham
Fashion Intern: Sonika Sharma
Make-up: Vanity Storiies by Jyoti Uppal and Dimple Walia
https://instagram.com/vanitystoriies/
Photography: RS Masters Photography by Ishaan Dhamija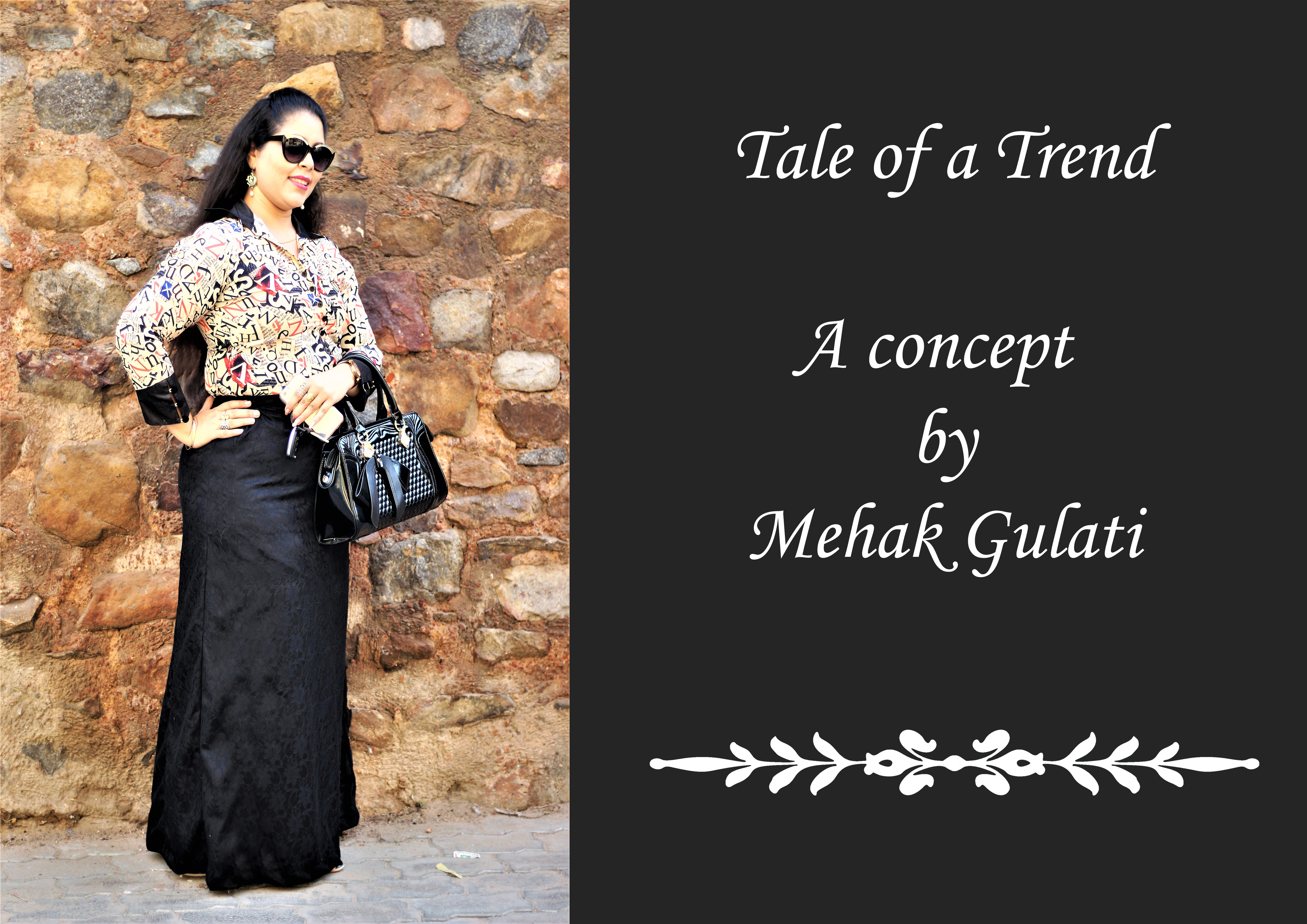 Behind the Scenes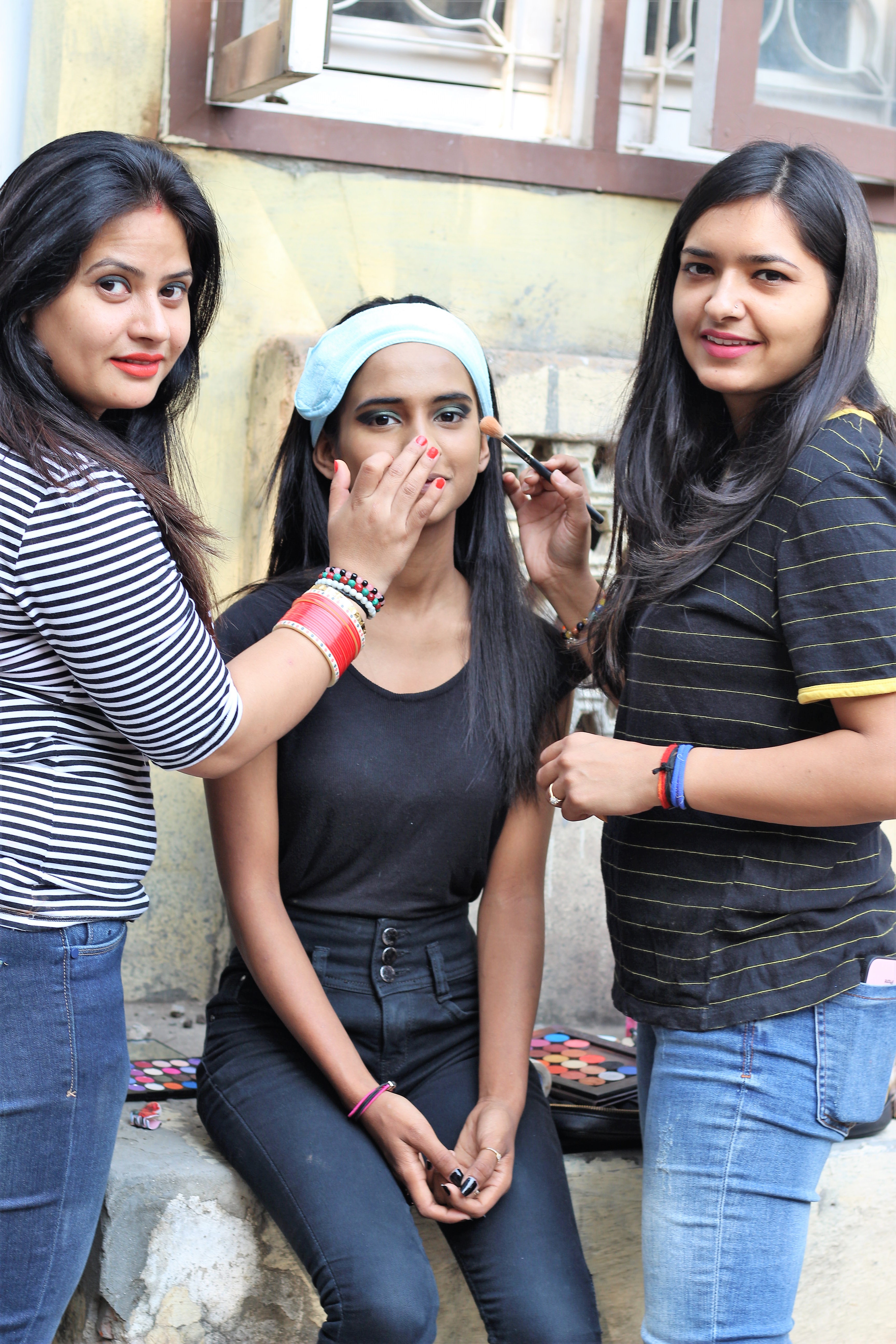 L-R: Dimple Walia, Krupa Abraham and Jyoti Uppal