Winter is never cold if you have warm memories of someone
or
if you have some fashionable warm outfits
Hello readers,
Are you ready with your winter wardrobe?
The weather forecast at Tale of a Trend predicts, 'cold conditions and hot fashion'.   Even if it is freezing outside, we never feel like giving upon our style statement. Rather, we have more fashion opportunities in winters and thus more work for our creative minds. To ease out your morning hassles of what to wear, the trendy team of the blog has brought you some key looks to stay warm.
Stay cozy in your knitted sweaters: The sweaters are just so perfect for cold outings. They look great with mini/midi skirts, skinny jeans or trousers. For added warmth, you can pair them with your favourite caps and shoes. The gorgeous gal is slaying this look in hues of white and red.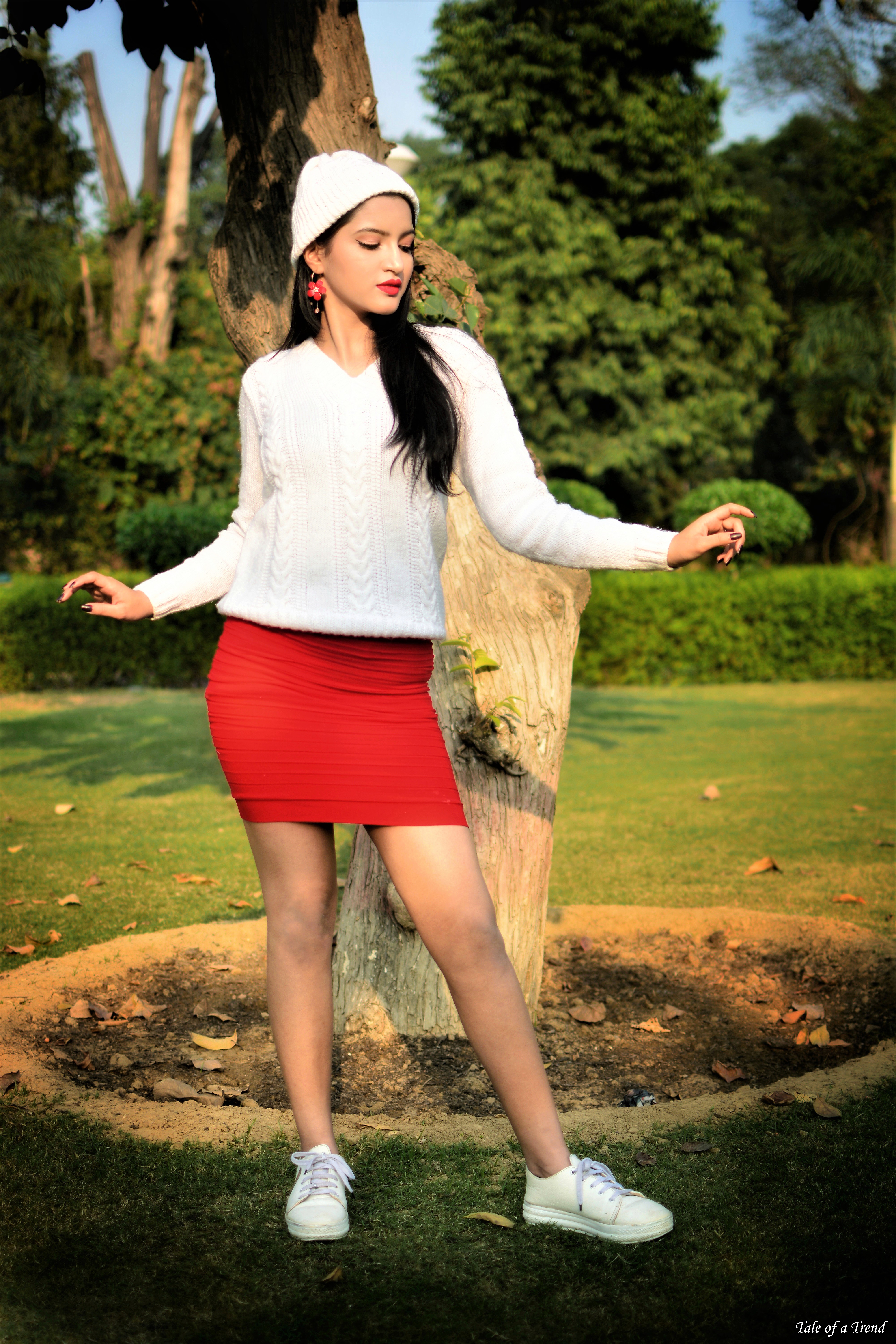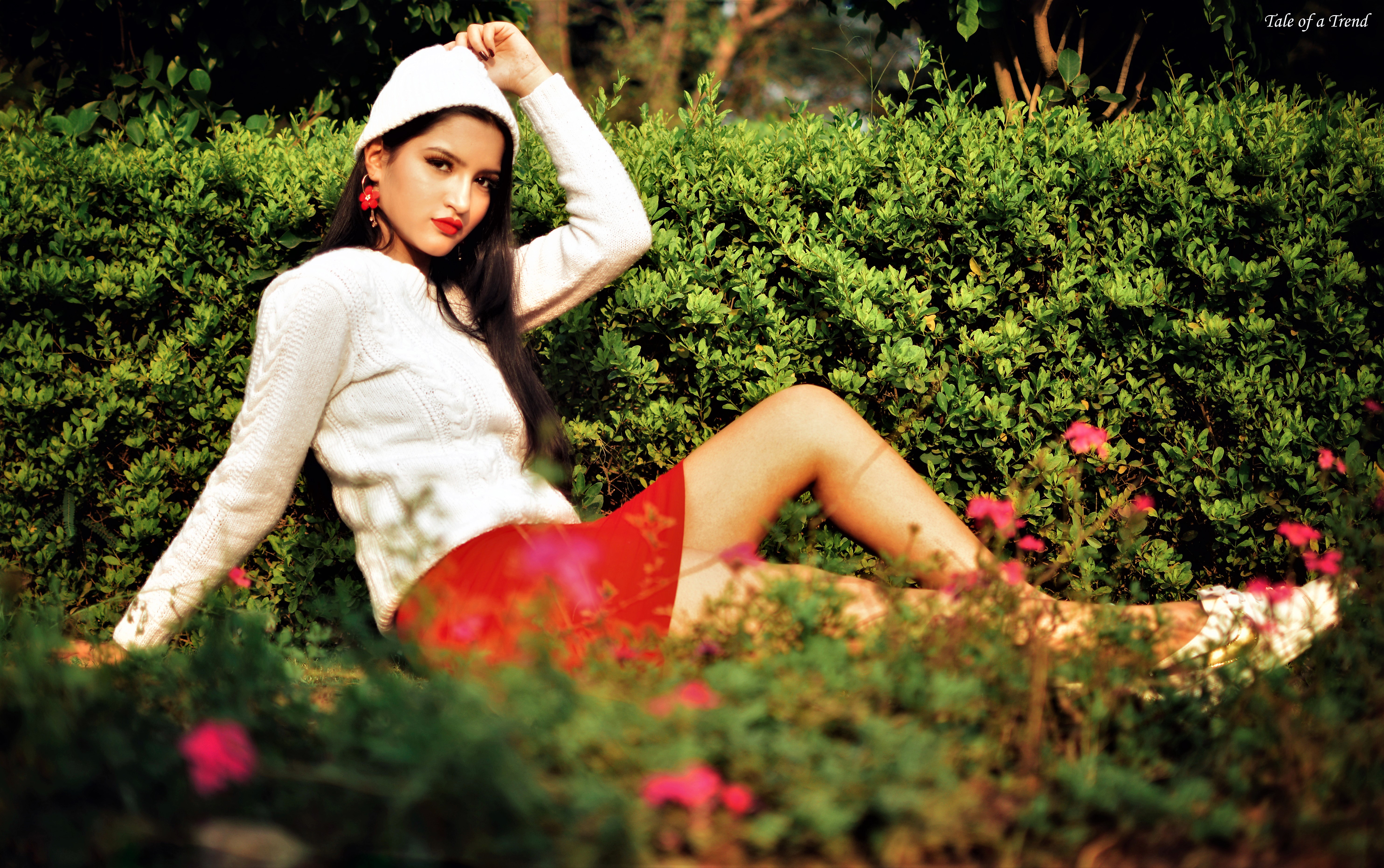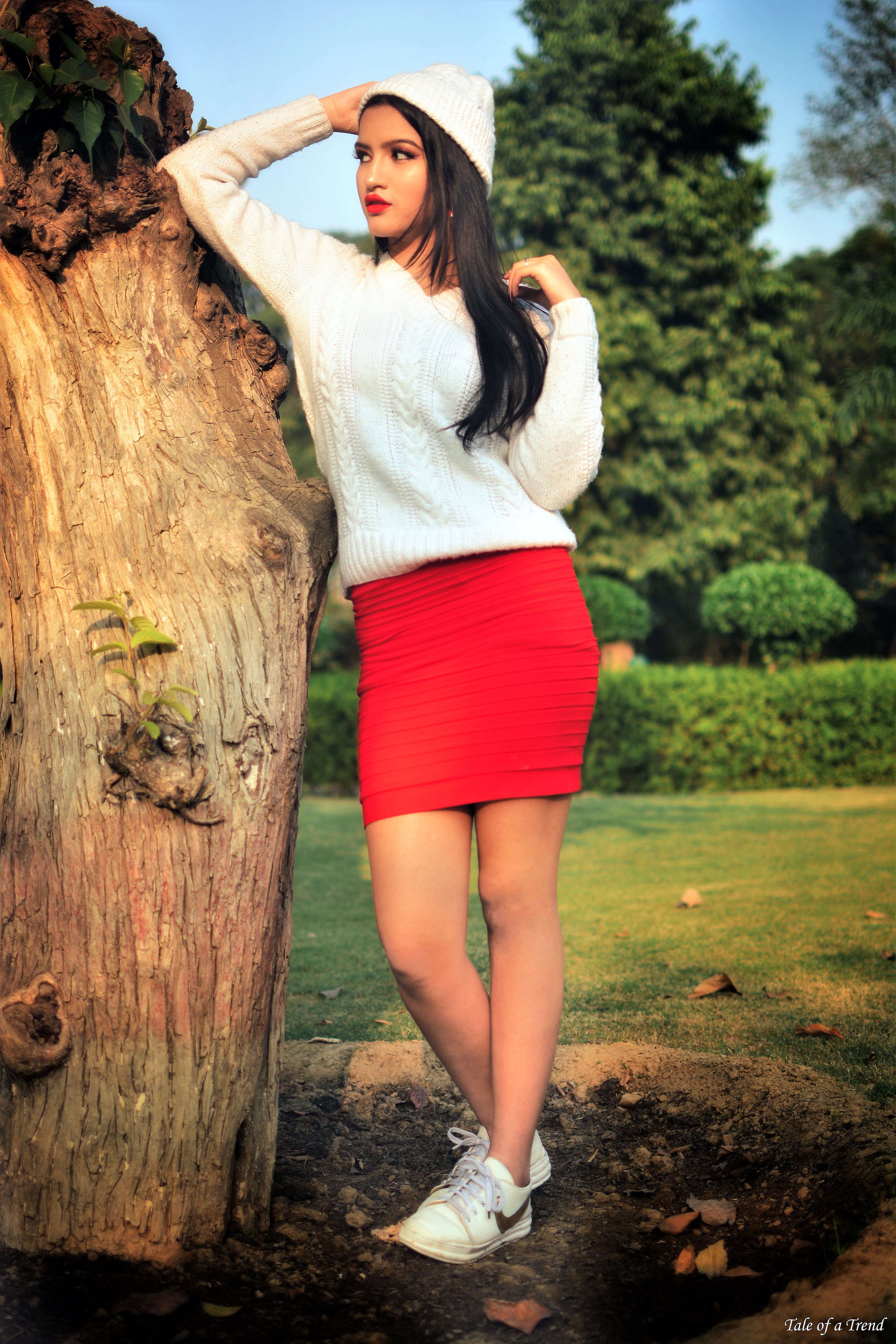 2. Make your fashion statement with muffler: The handsome hunk of the blog is ready to beat the cold wave in his knitted muffler in neutral tones, grey sweater and black jeans. The comfy ensemble is looking smart and sophisticated and will definitely serve as an inspiration for many.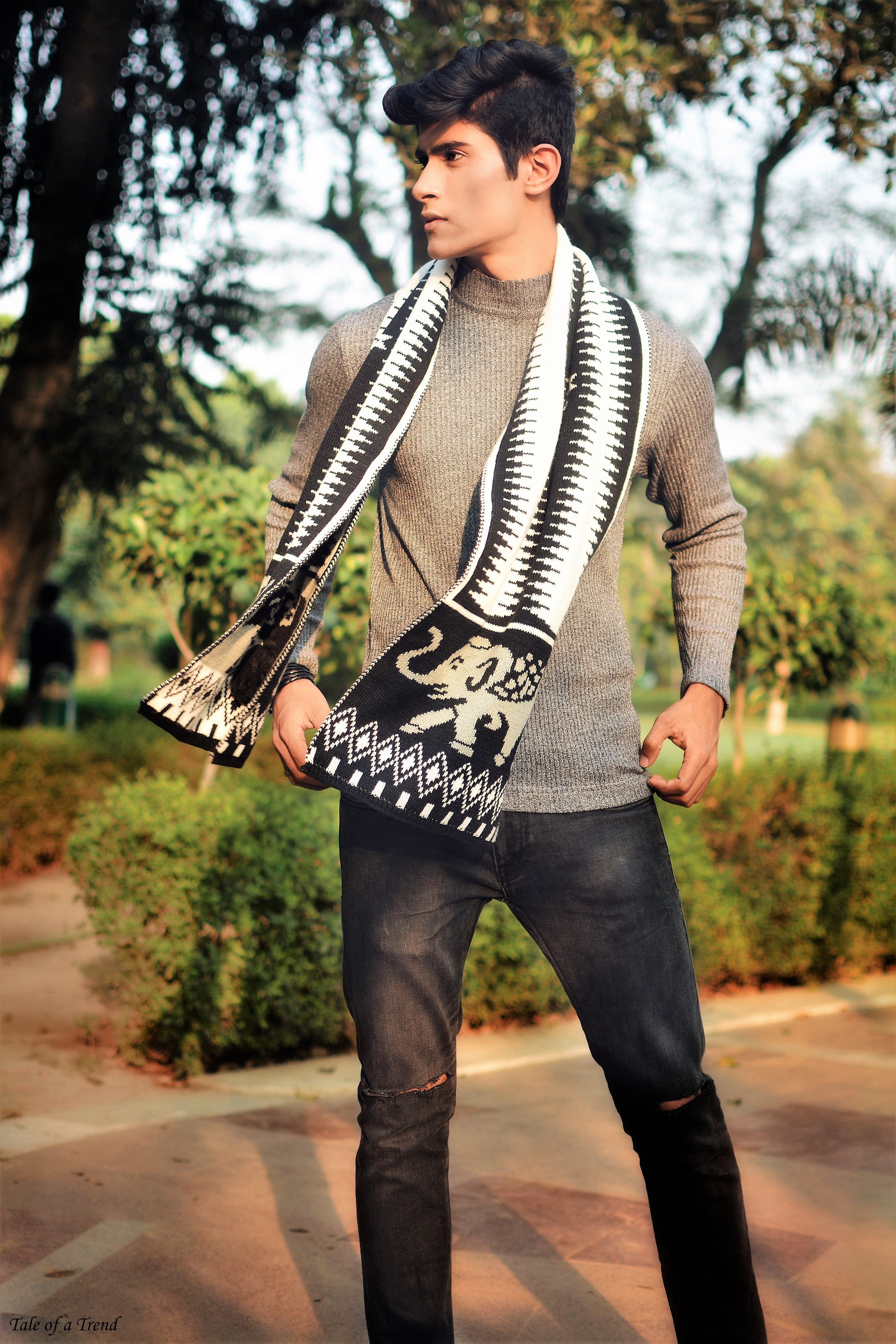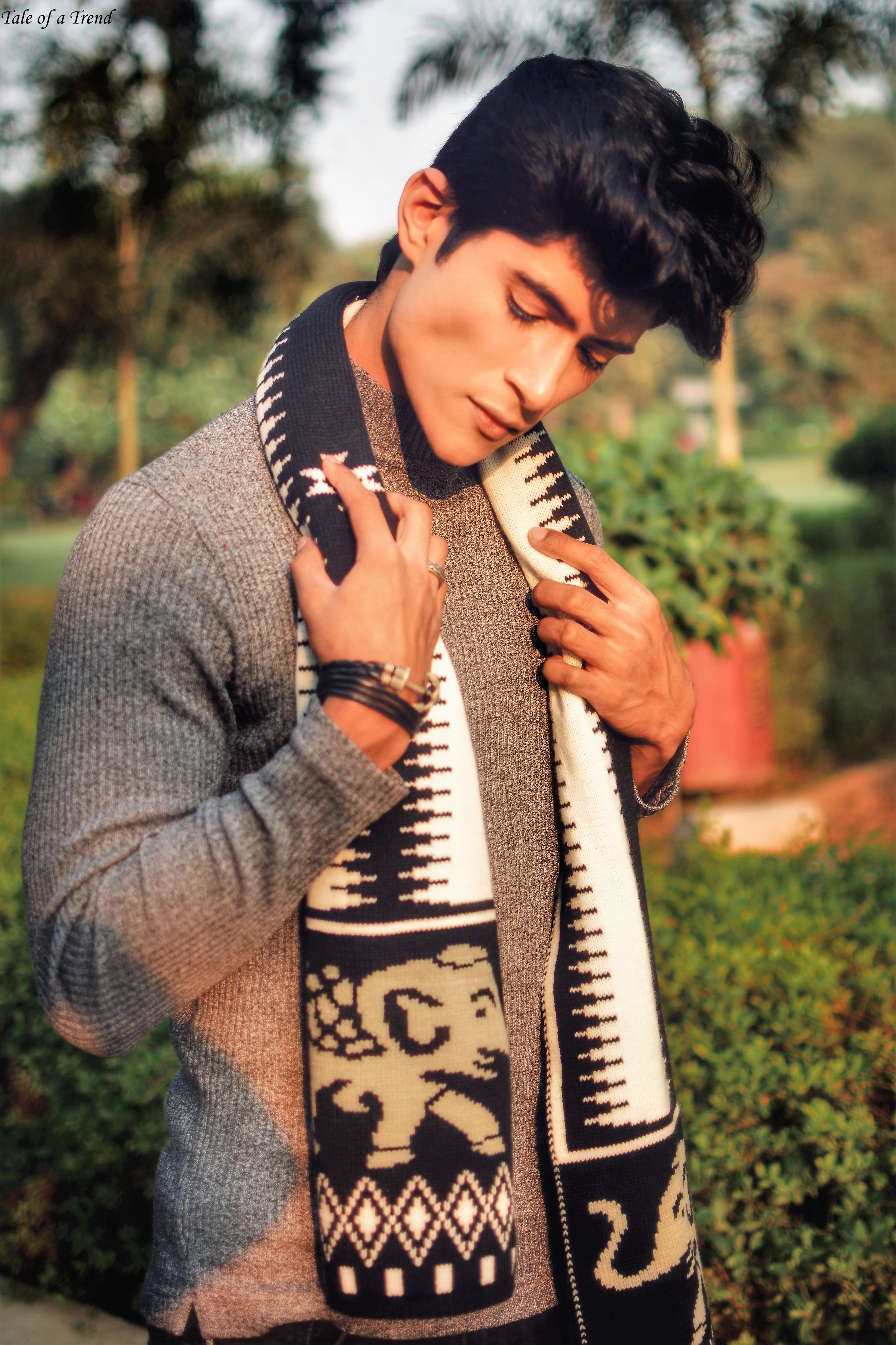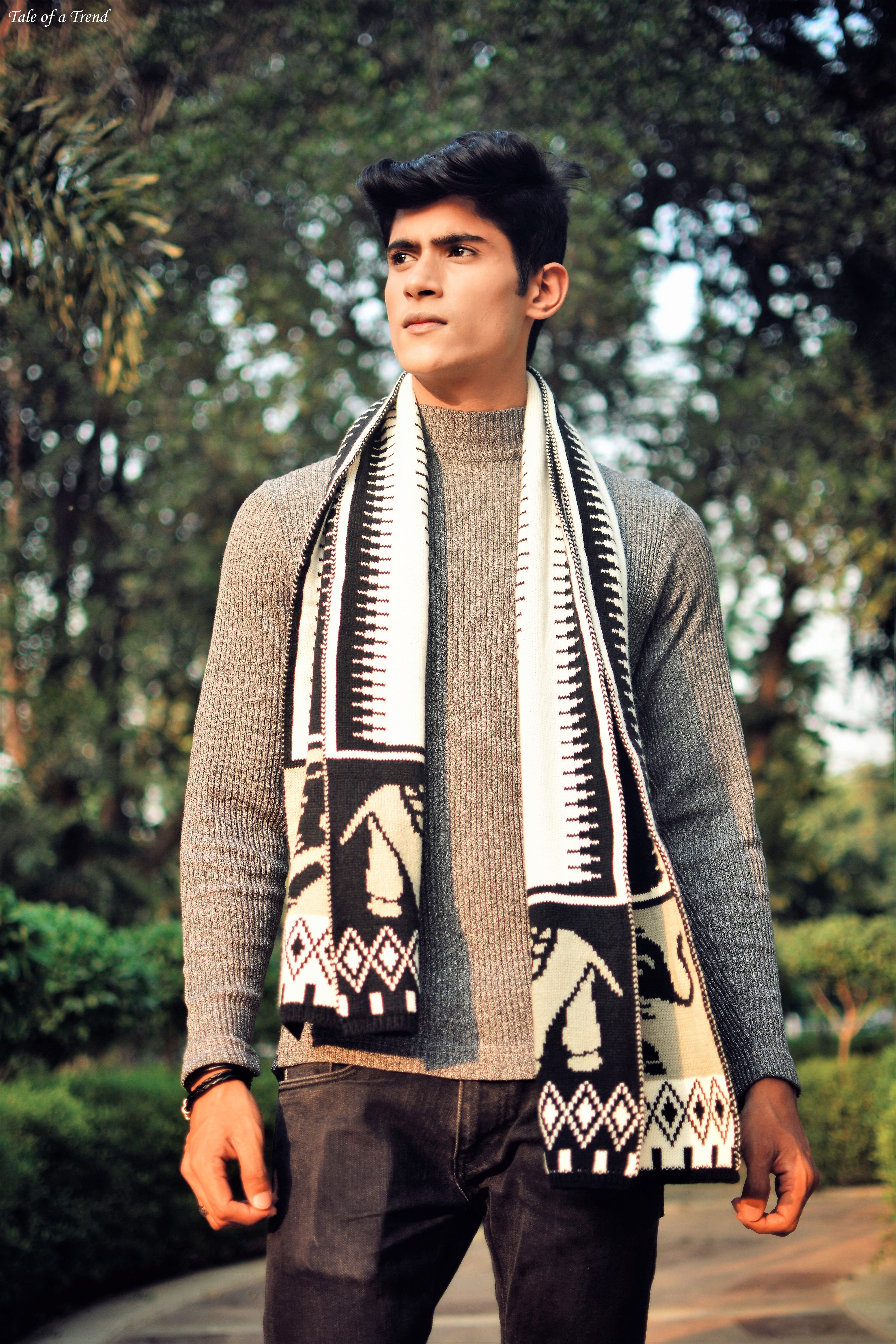 3. When in doubt, wear cape: Suede cape teamed up with a formal black skirt and converse heel shoes can be your favourite option, if being trendy is always your priority. It is a perfect outfit for both formal and informal meetings. It keeps you warm and enhances your beauty as well.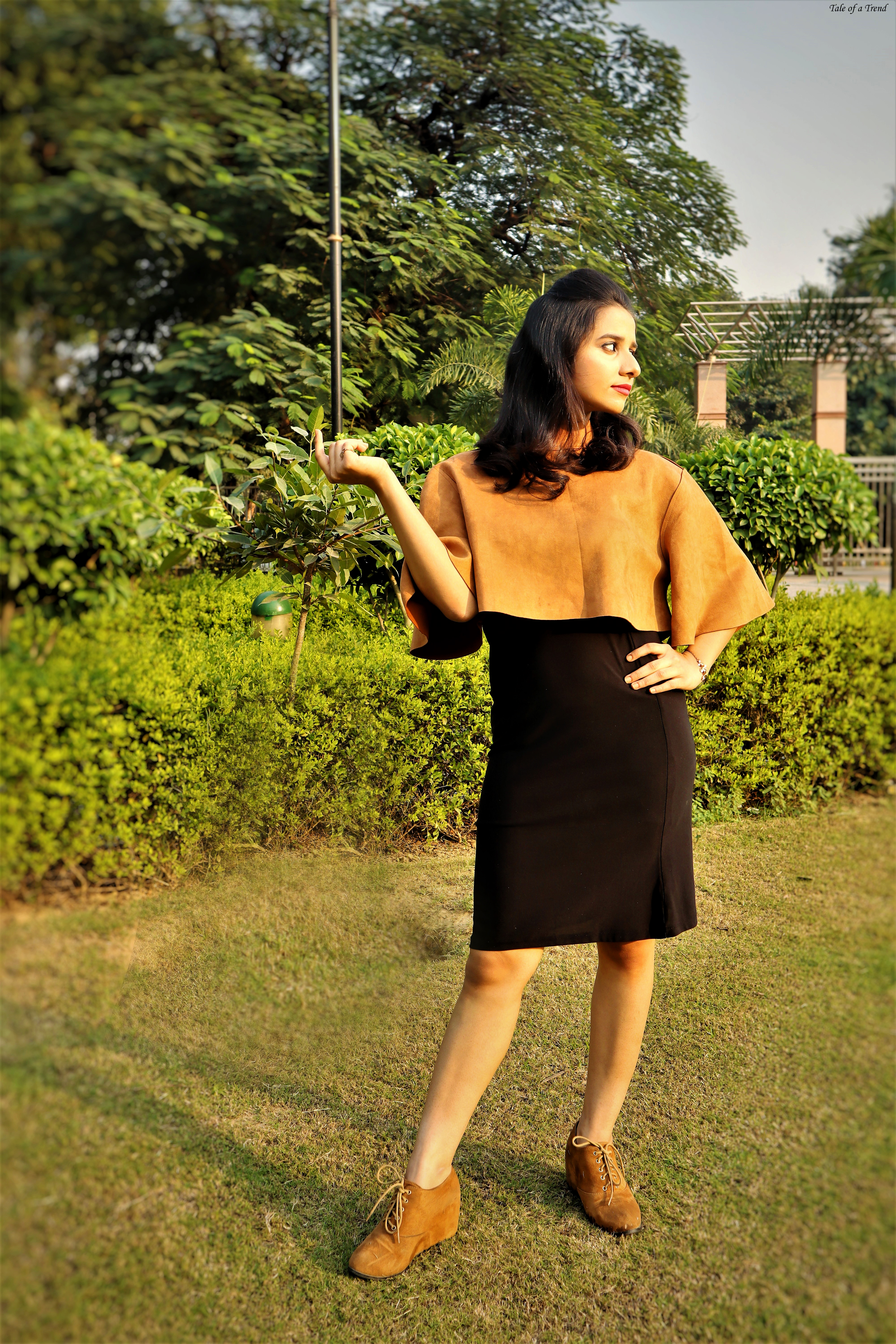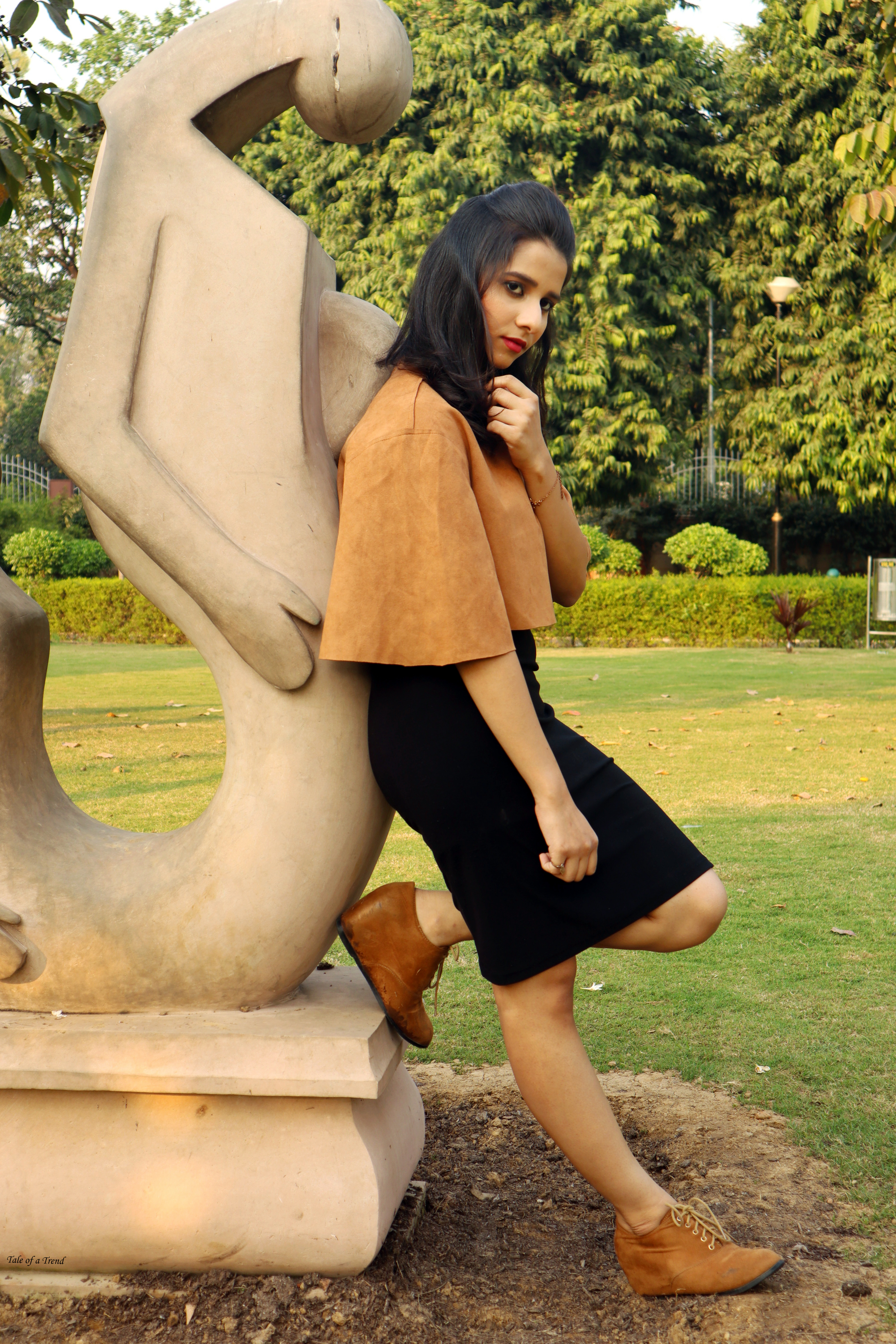 4. Pull out your Dad's pullover: Show off your dad's pullover and glam it up with your high boots and denim shorts! They are always so stylish and versatile. A muffler wrapped around the neck underneath the pullover is surely a beautiful addition to this outfit.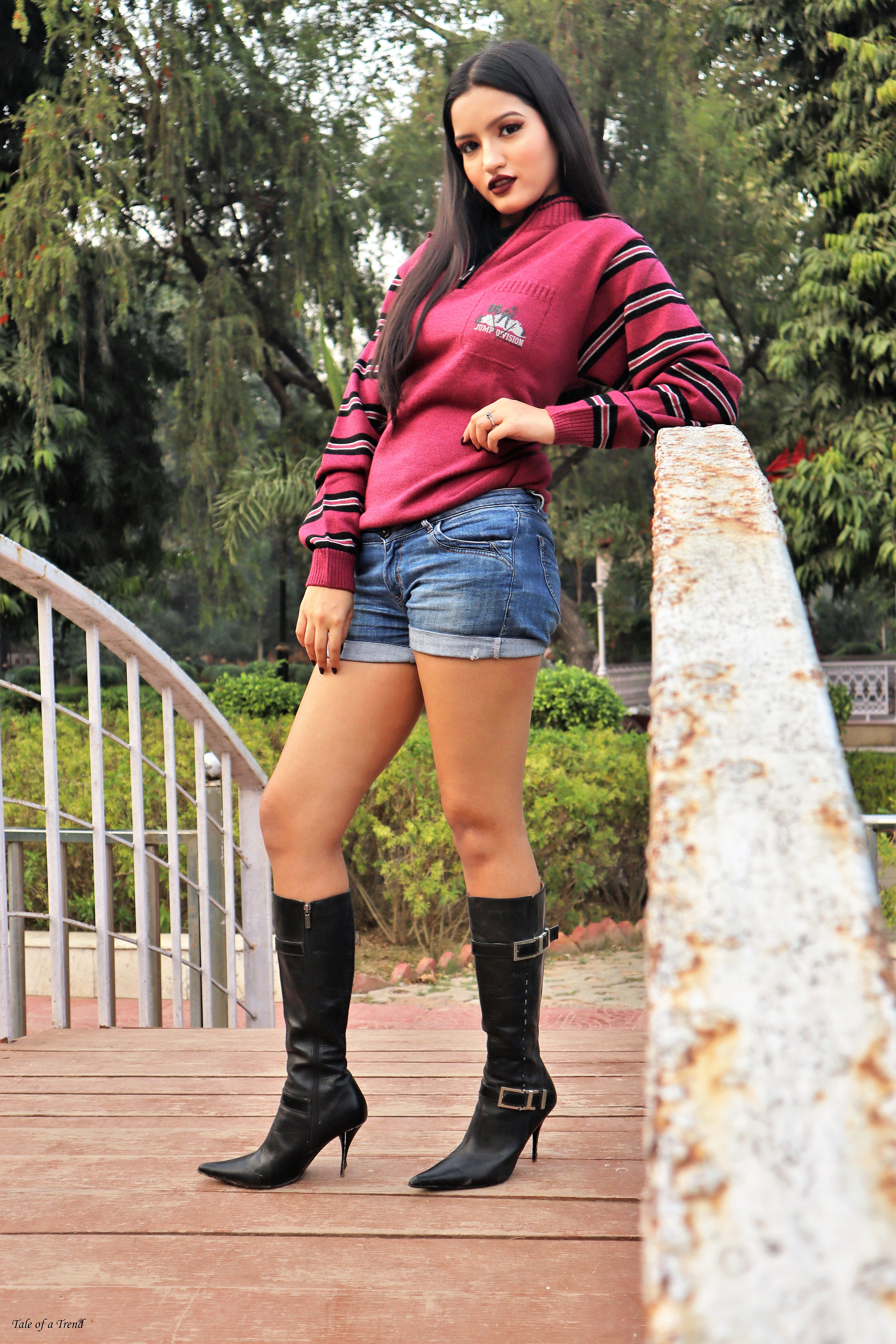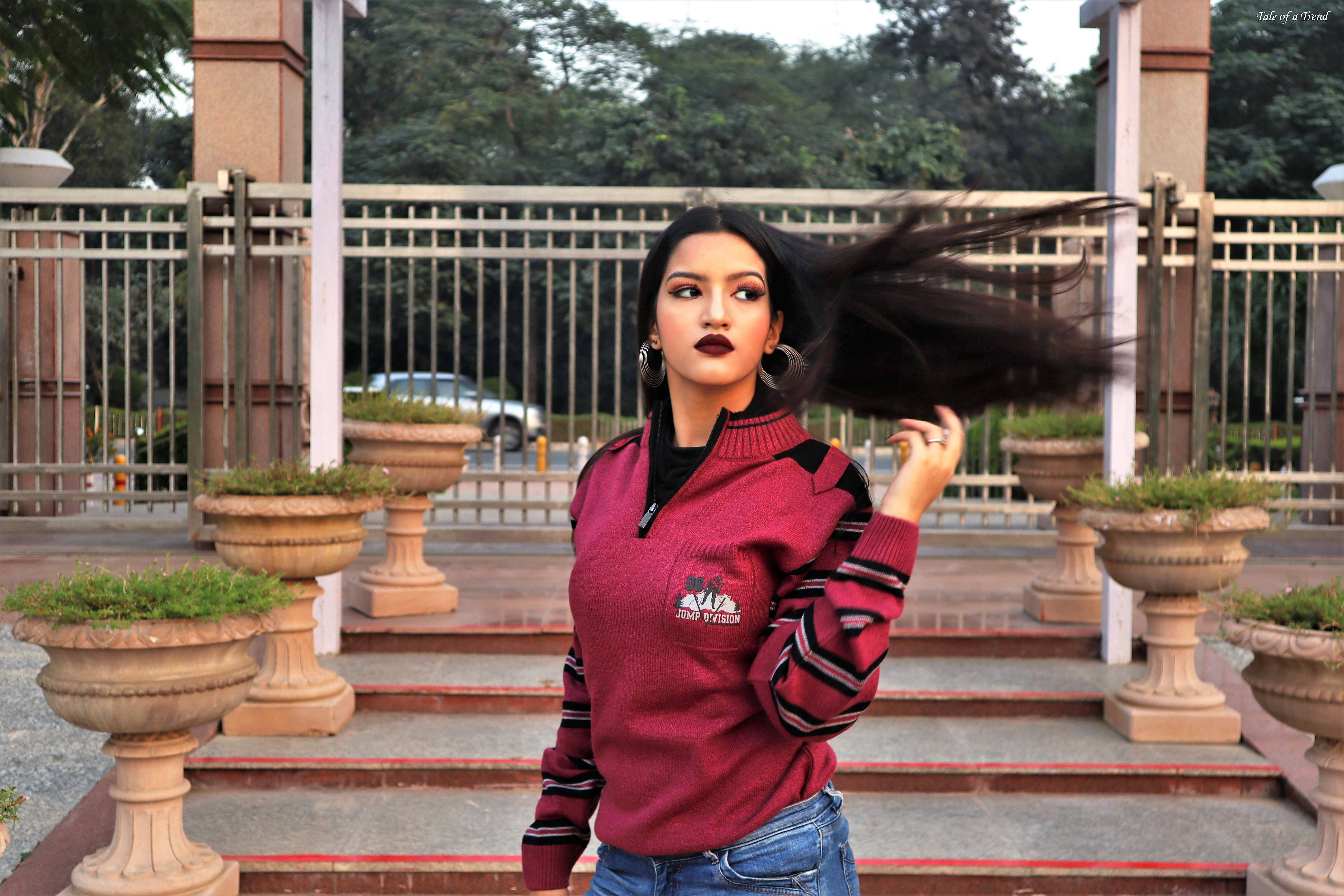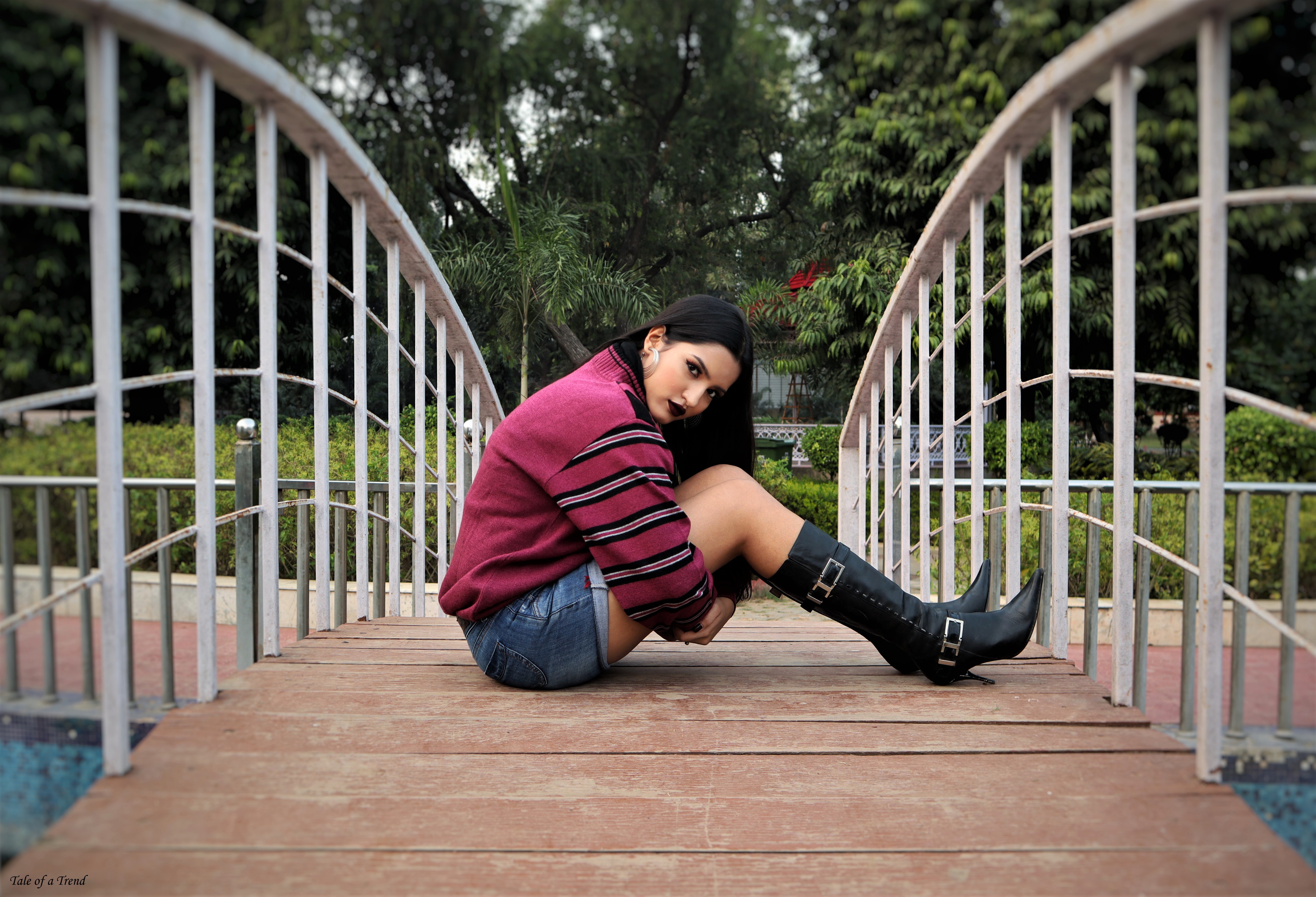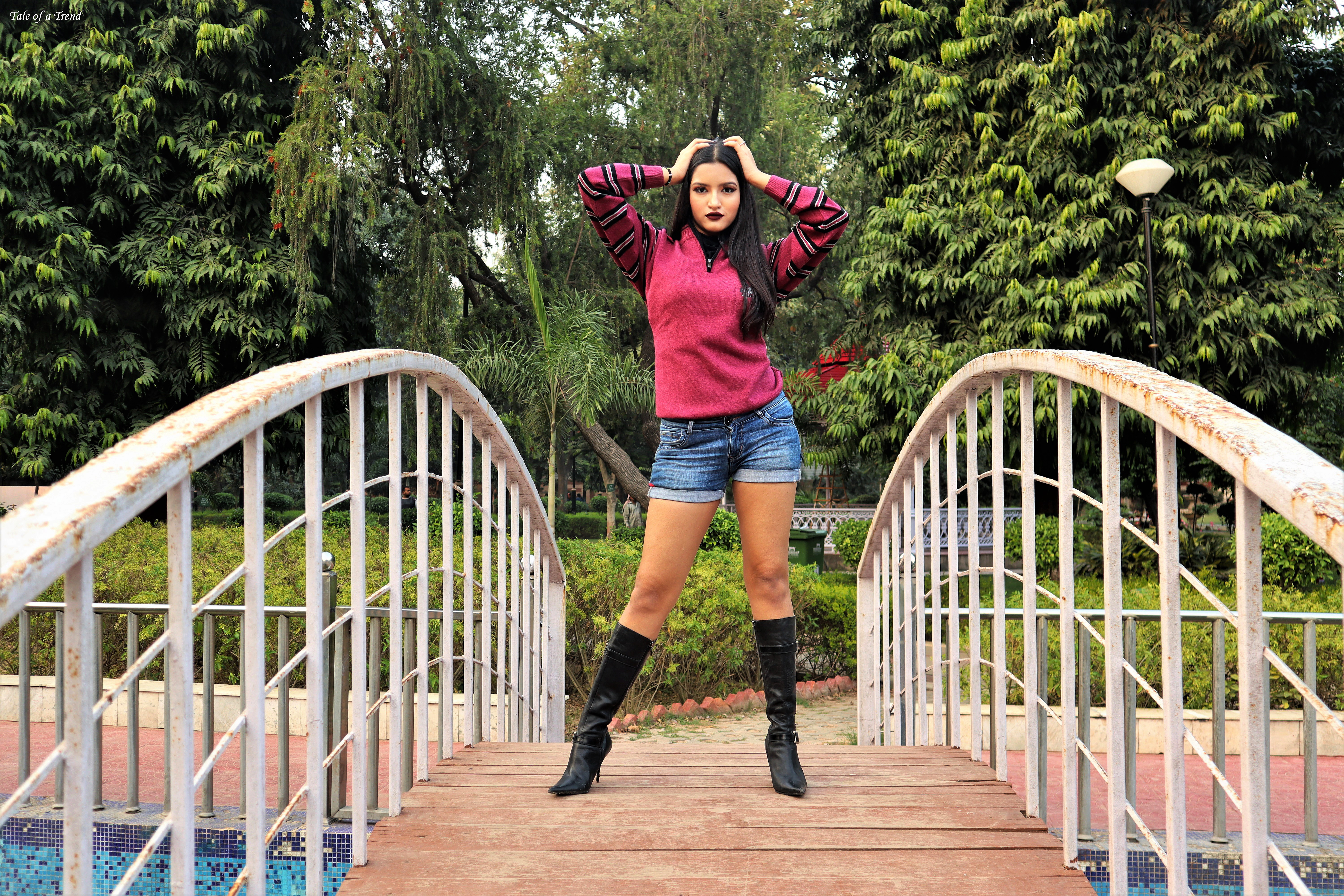 5. Statement with jacket: A winter wardrobe of any guy is incomplete without a black hooded jacket. Pairing it with a box printed Tshirt will ofcourse steal the show. Complete the ensemble with regular jeans and shoes and get ready to rock the streets of your city.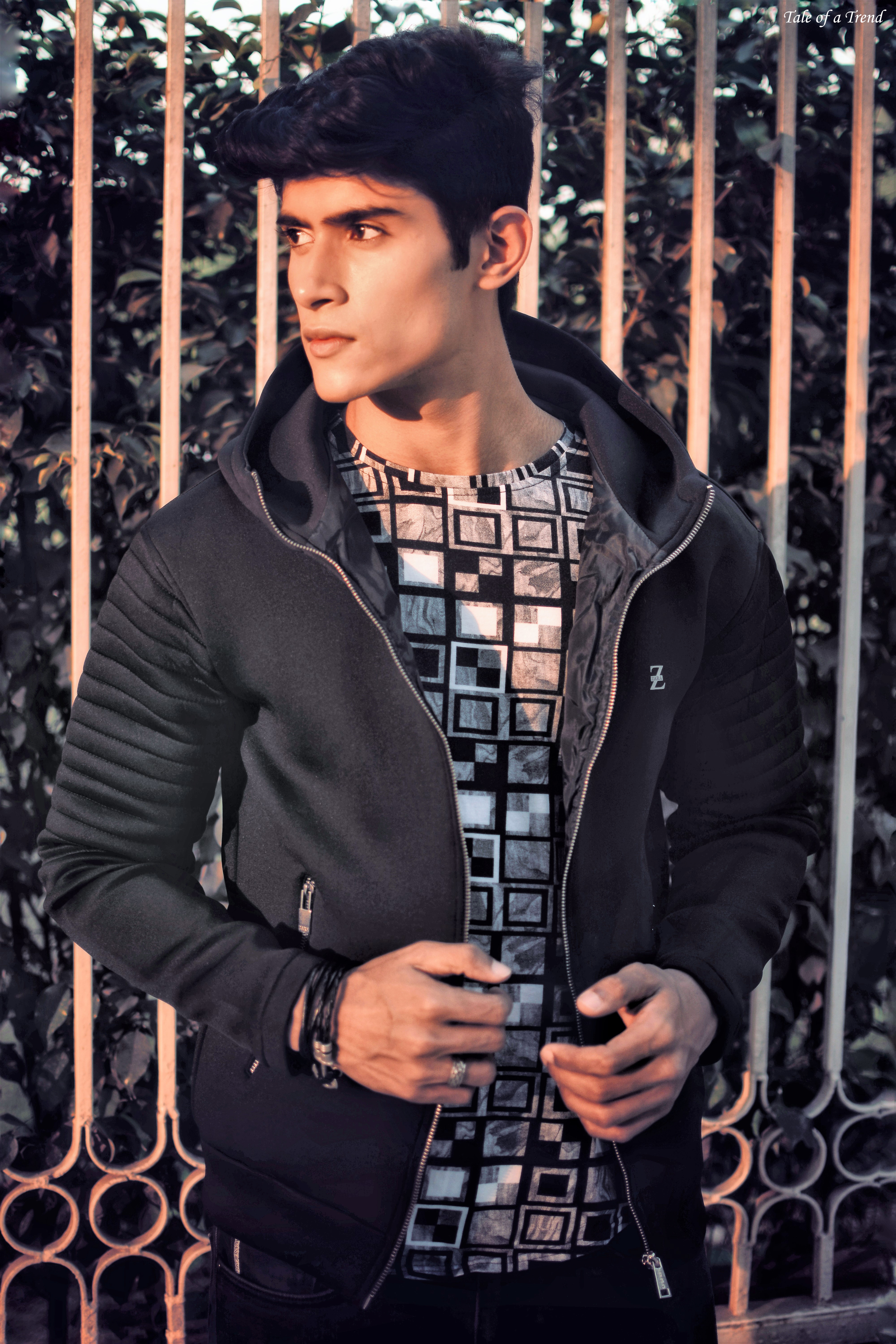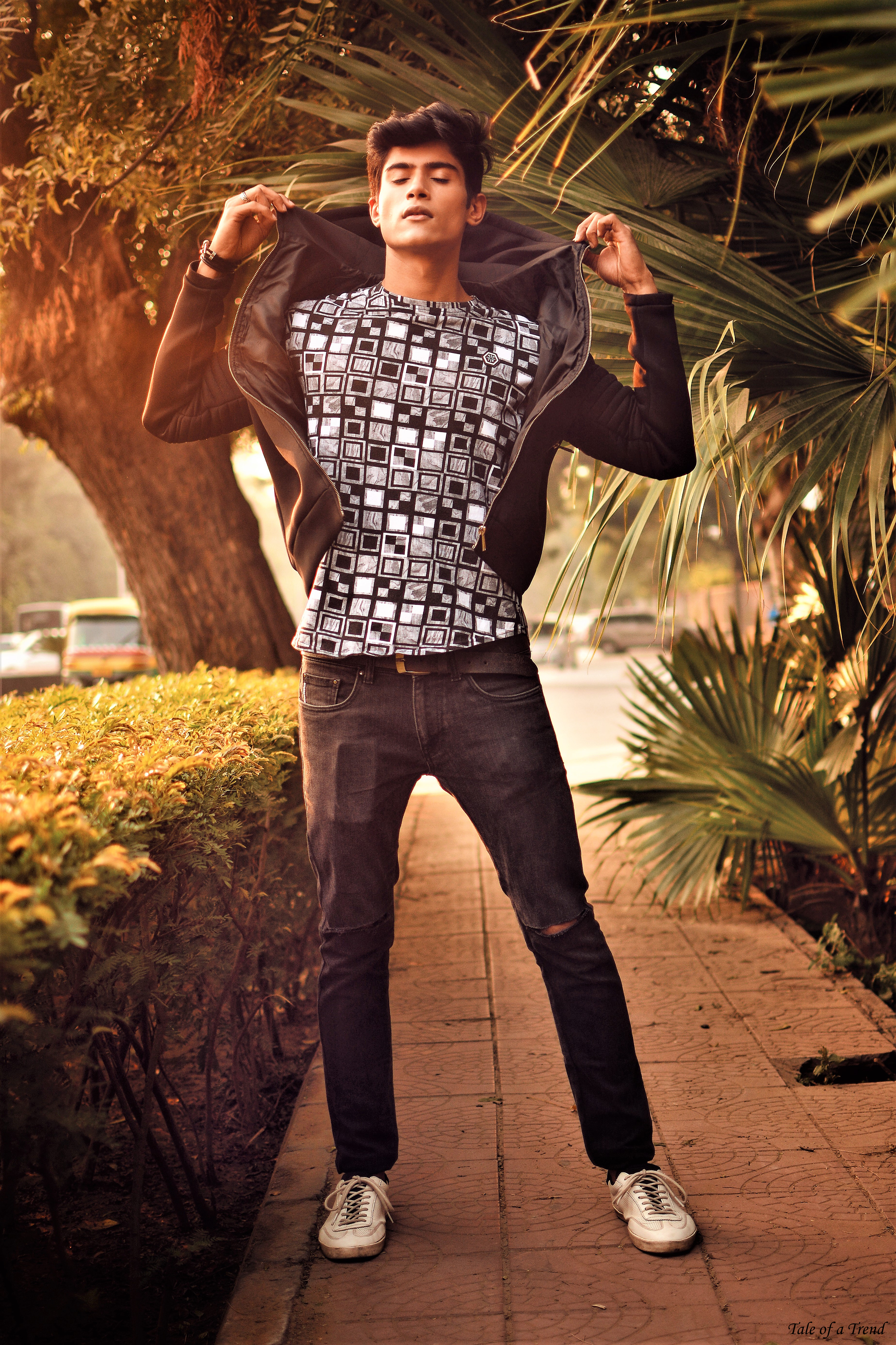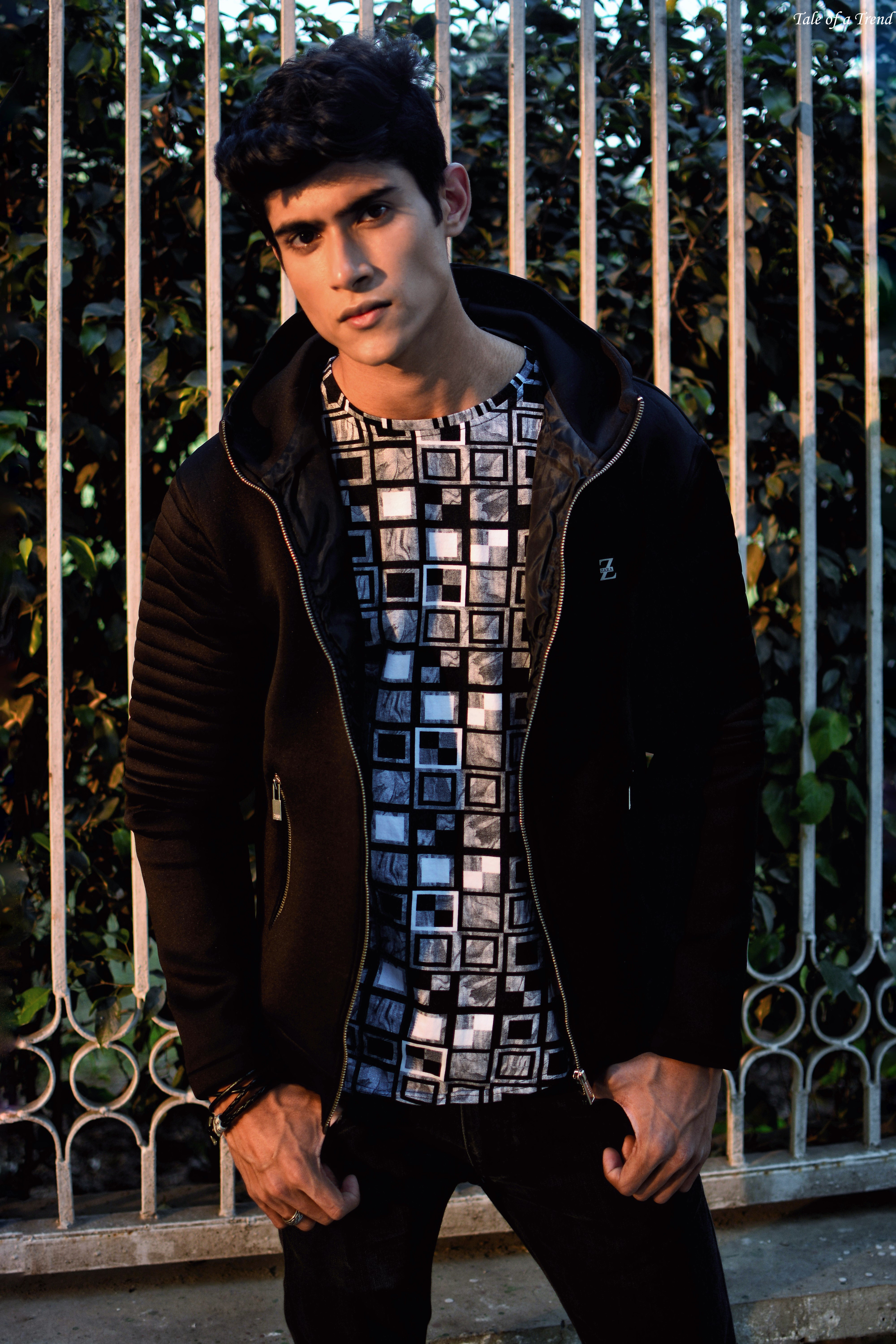 6. Experiment with a knitted hat: Do you have any chic hat in your collection which you would like world to see? Well, it's time to take it out from your closet and team it with any casual sweater and skirt/jeans. A bright coloured hat will add a pinch of charisma to the attire.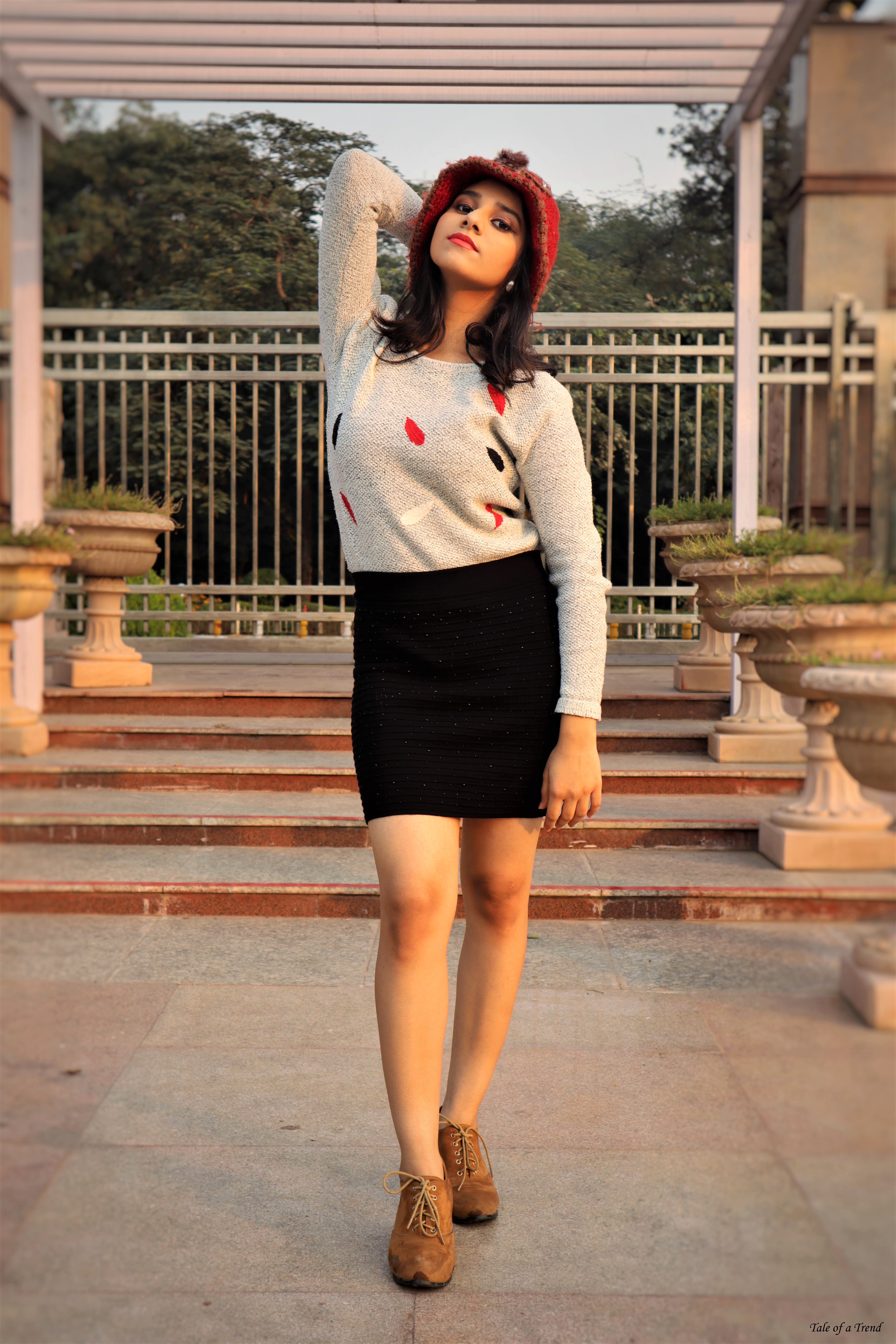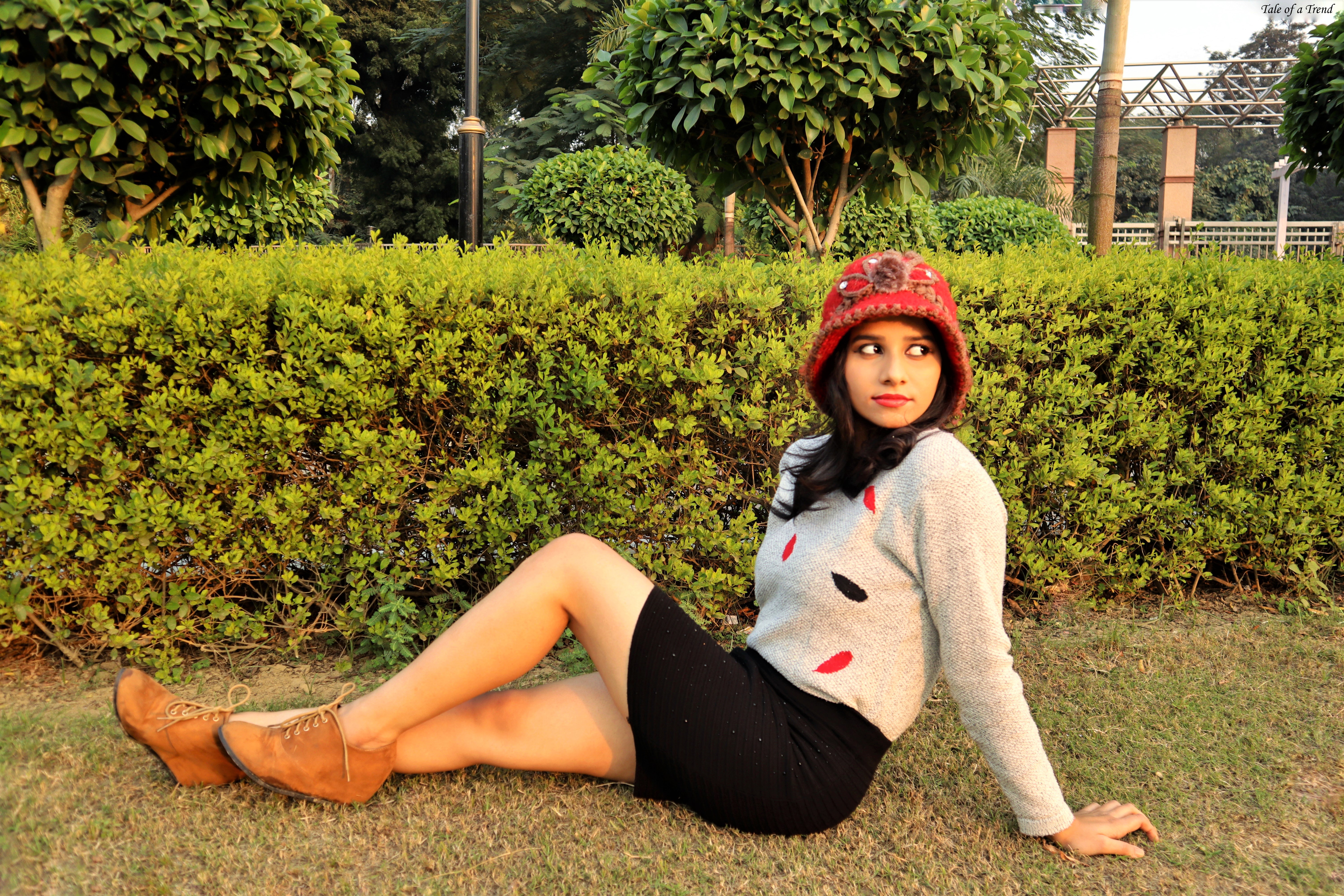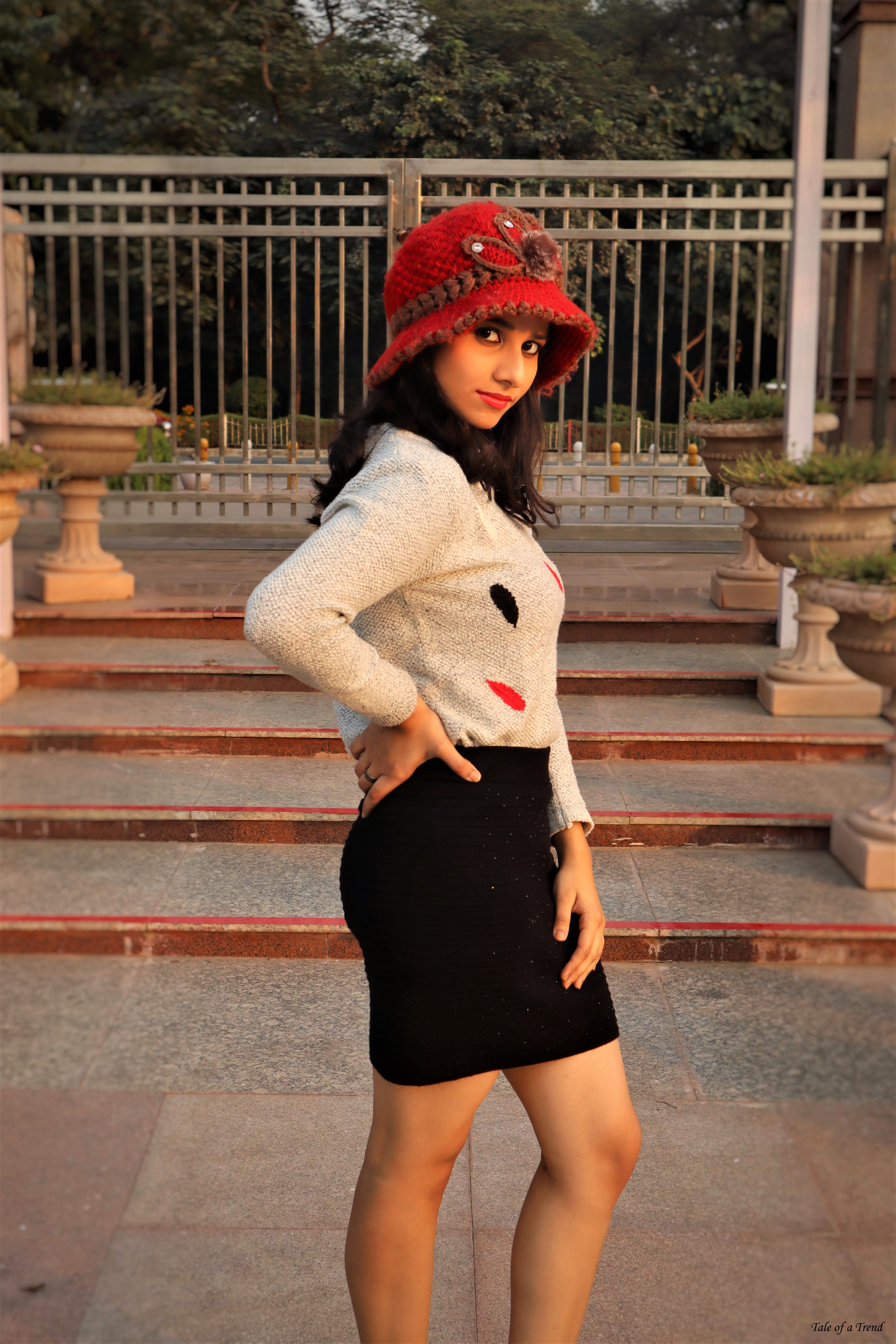 7.  Let your knitted jumper dress do the talking: Go for an effortlessly cool look in this cold weather with trendy knitted jumper dress. You can team it up with a contrasting muffler and a cap to accessorise the look and of course to stay warm.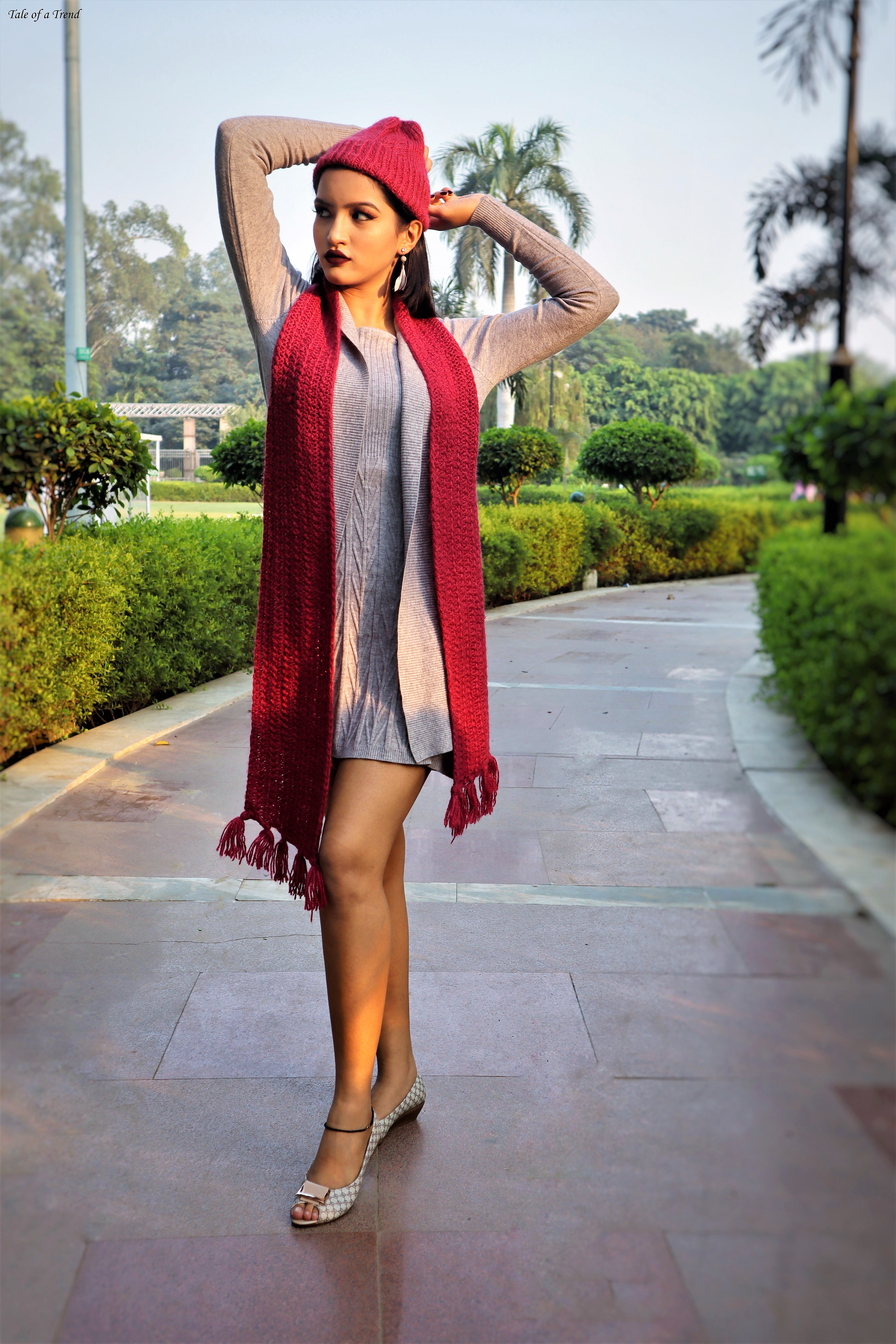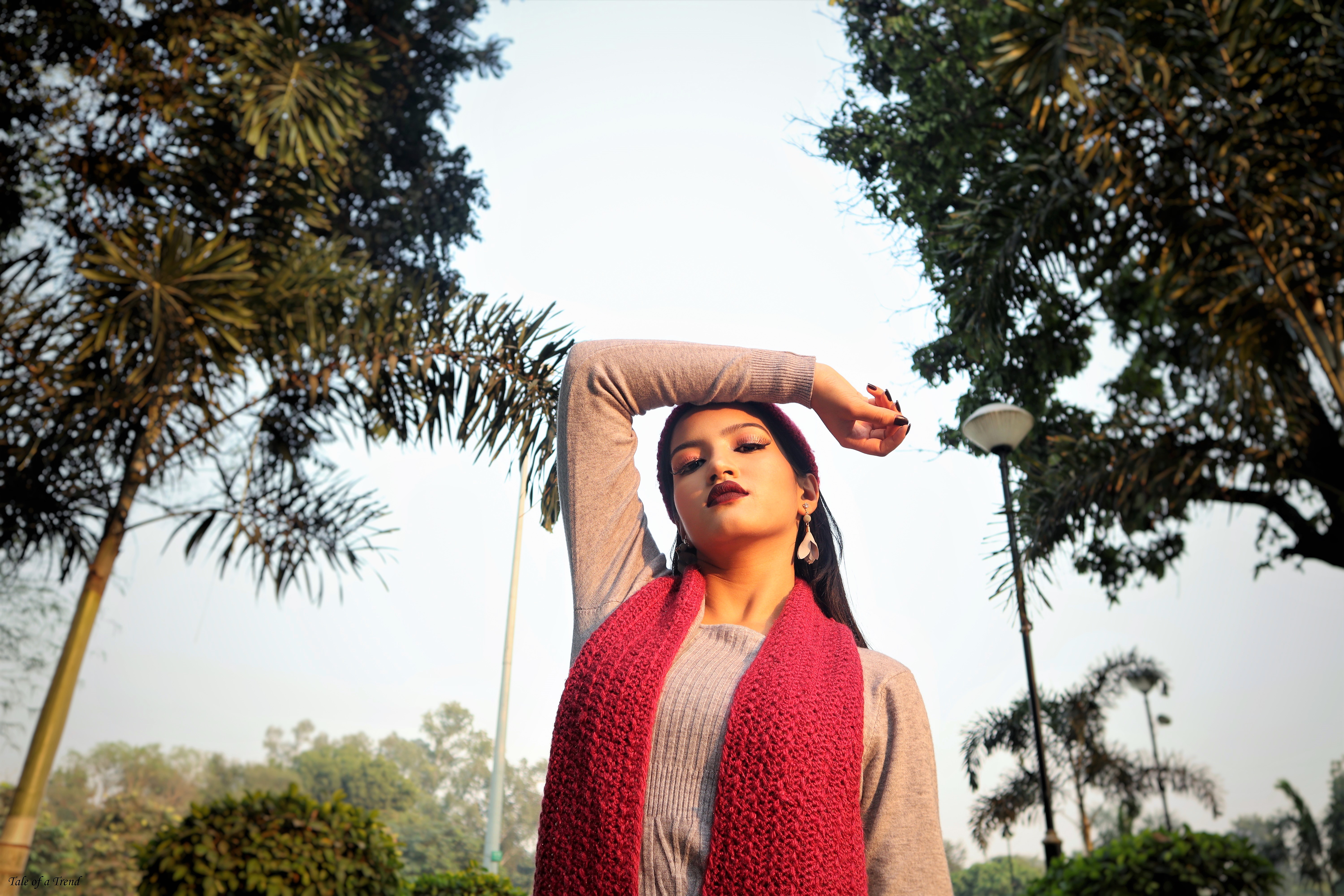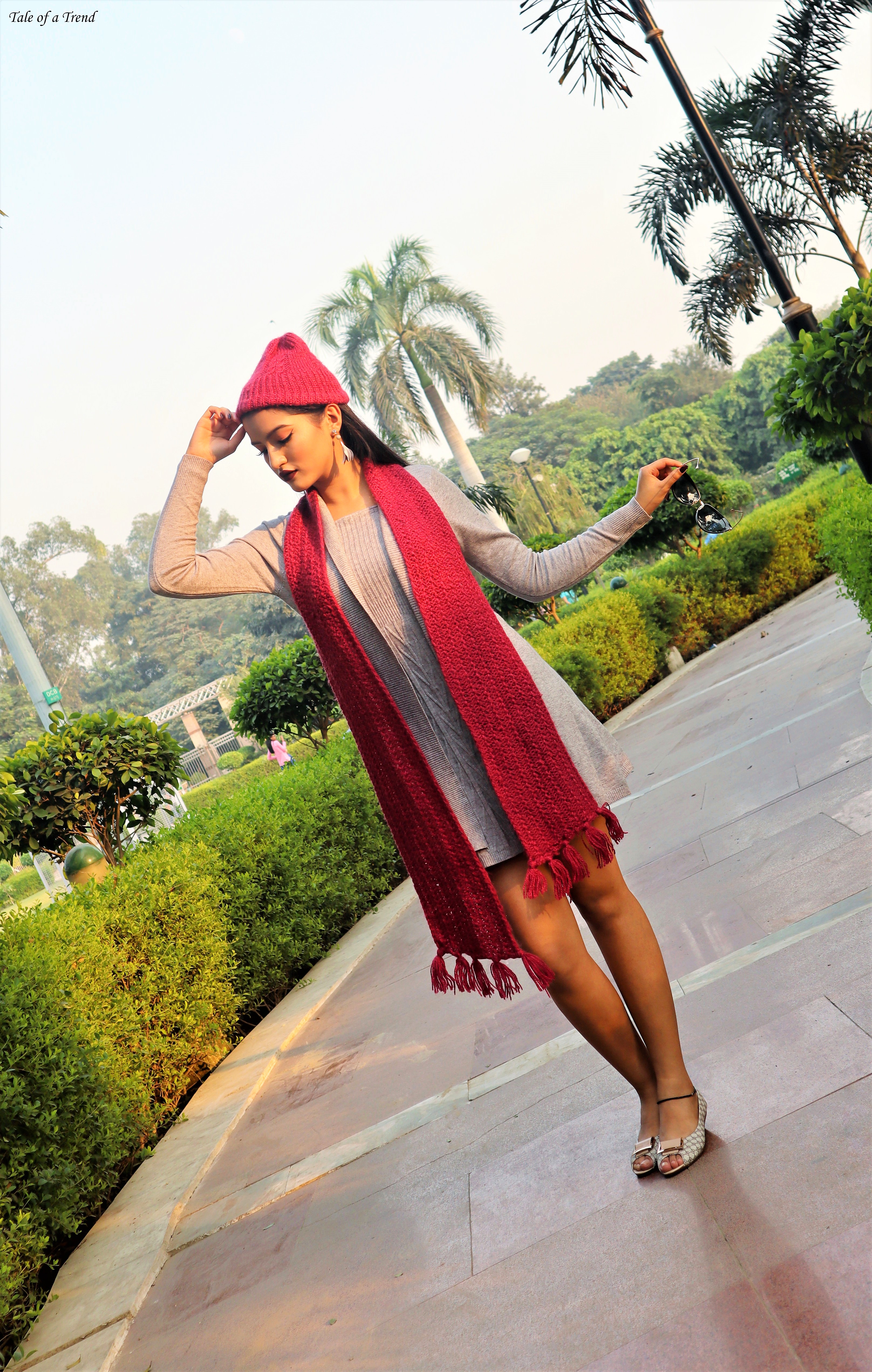 8. Back to basics: White sweater with indigo blue jeans and slip on shoes is always a classic and this ensemble looks good almost on all body and skin types. The daring guy of the blog is carrying the simple look in a very confident style, thus motivating many to follow the same.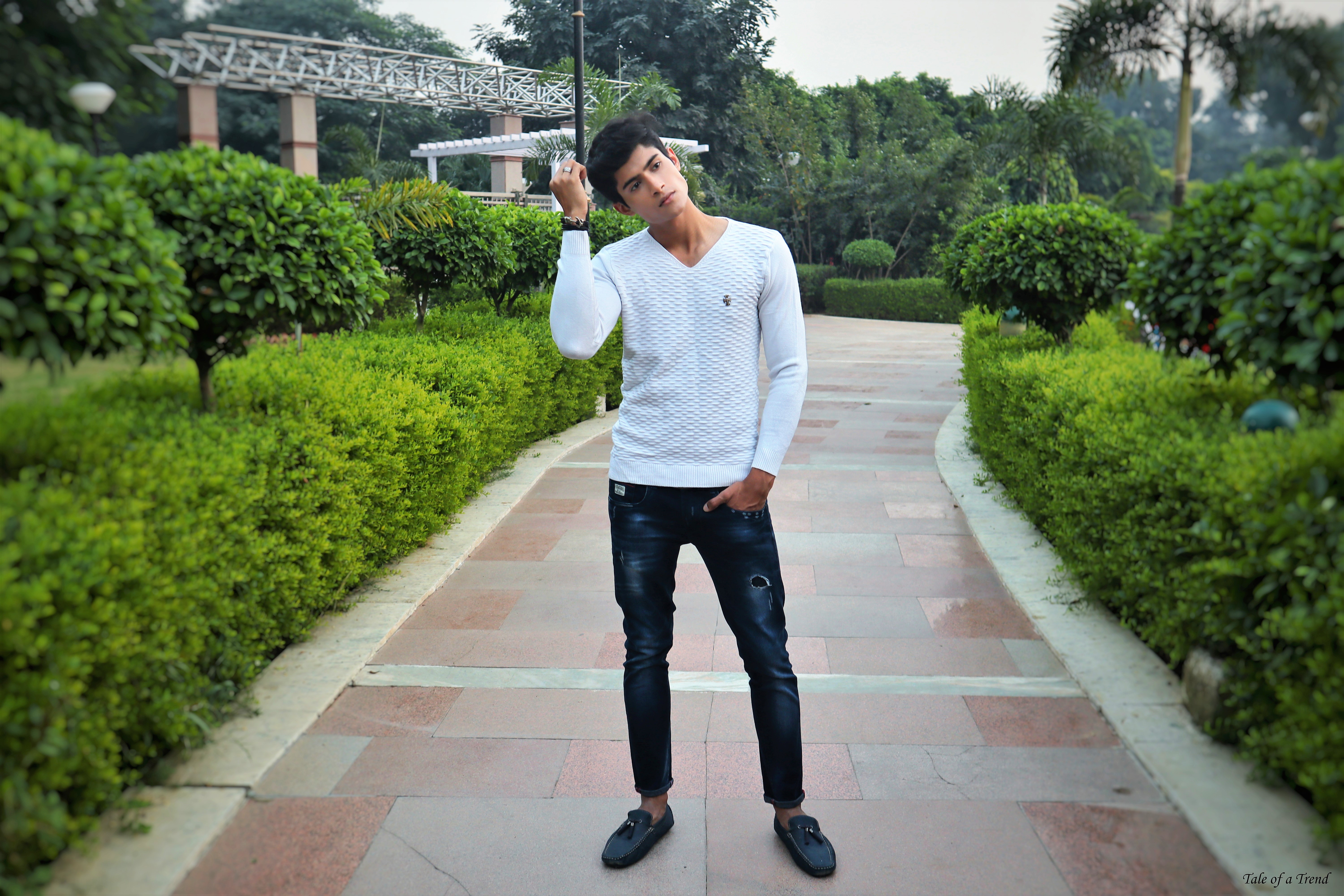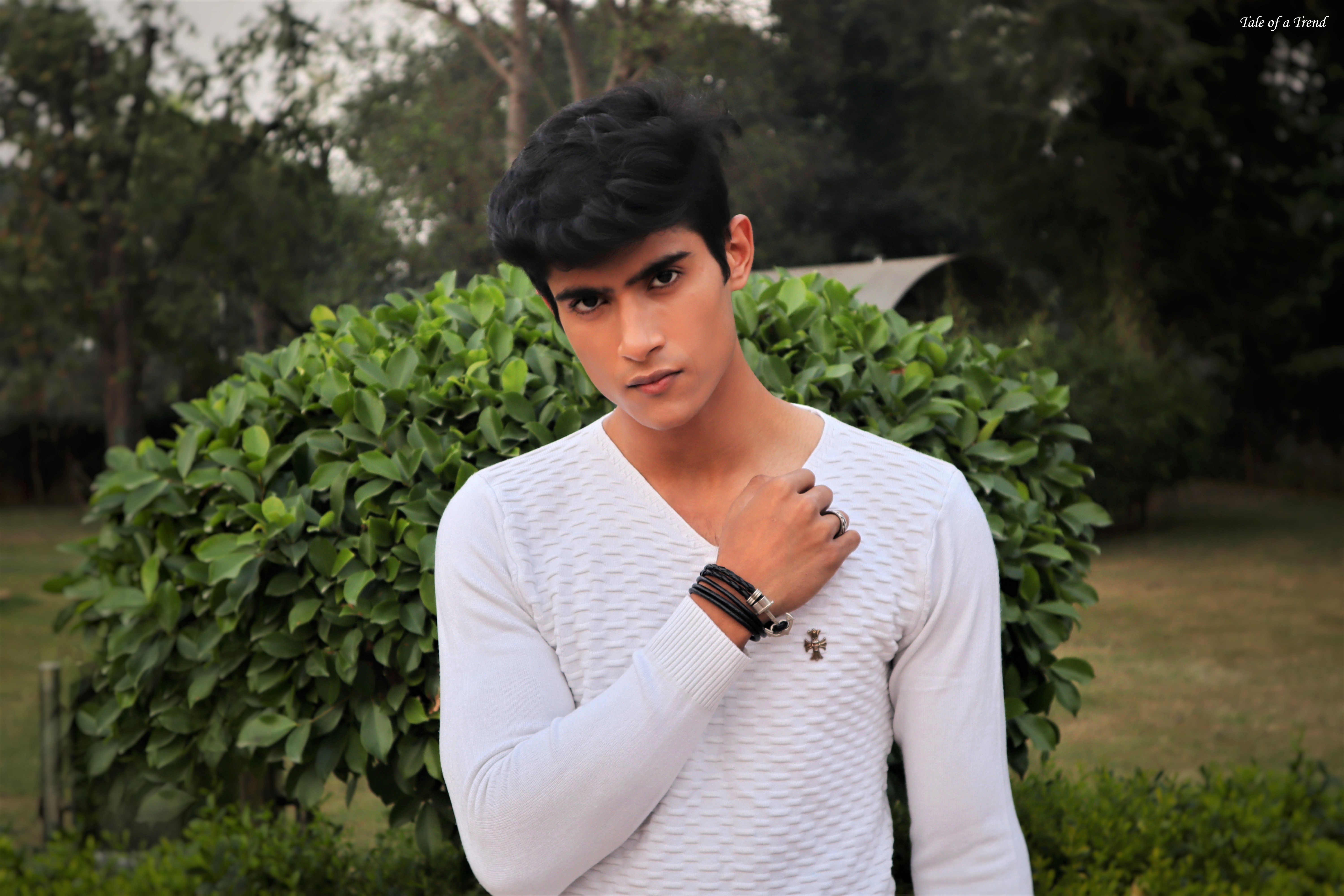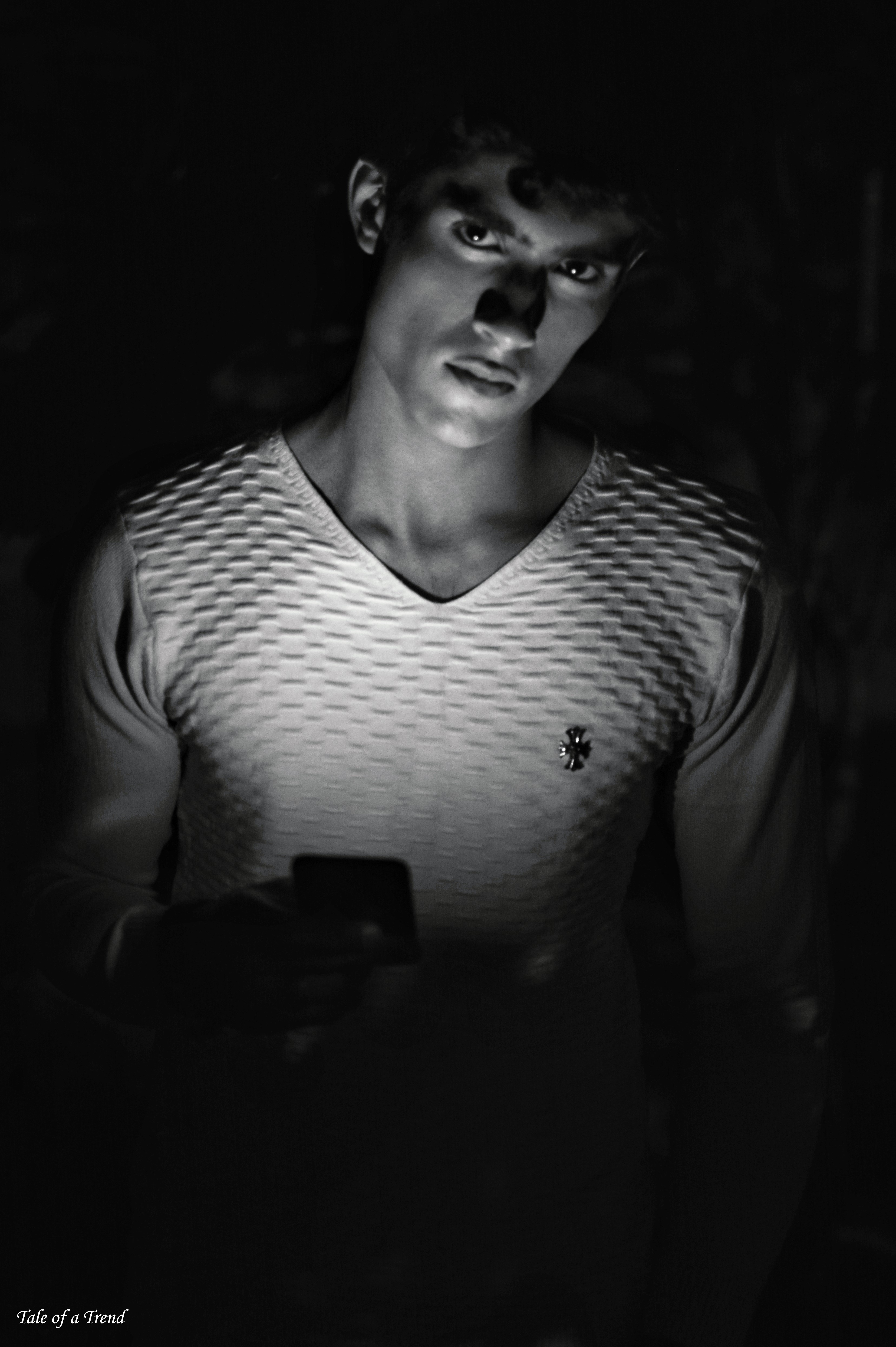 9. Play with fringes: You can also beautify your winter wardrobe by adding knitted cape with fringes. Try it  over a basic black one piece dress and here is your new innovative outfit ready to meet your party needs.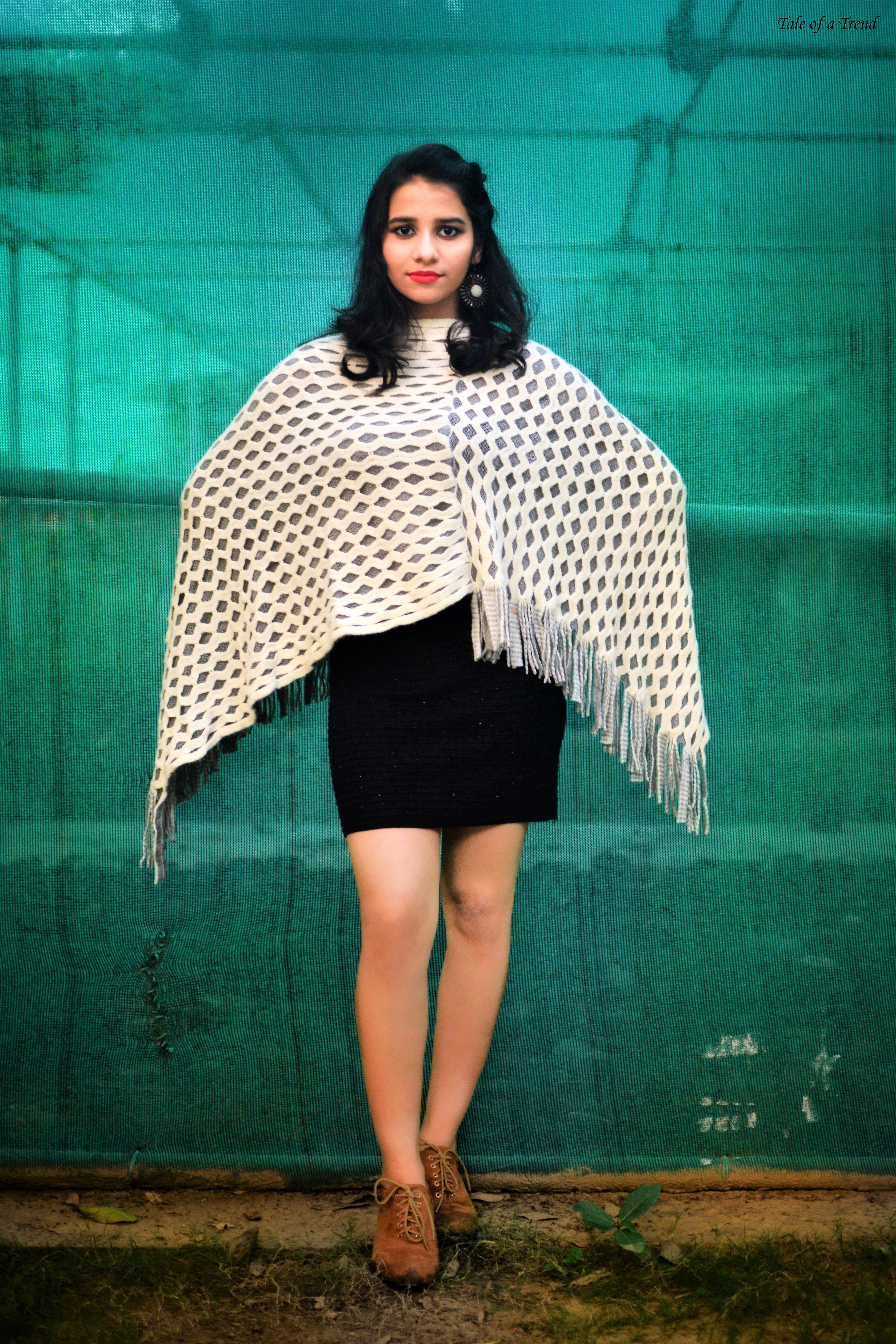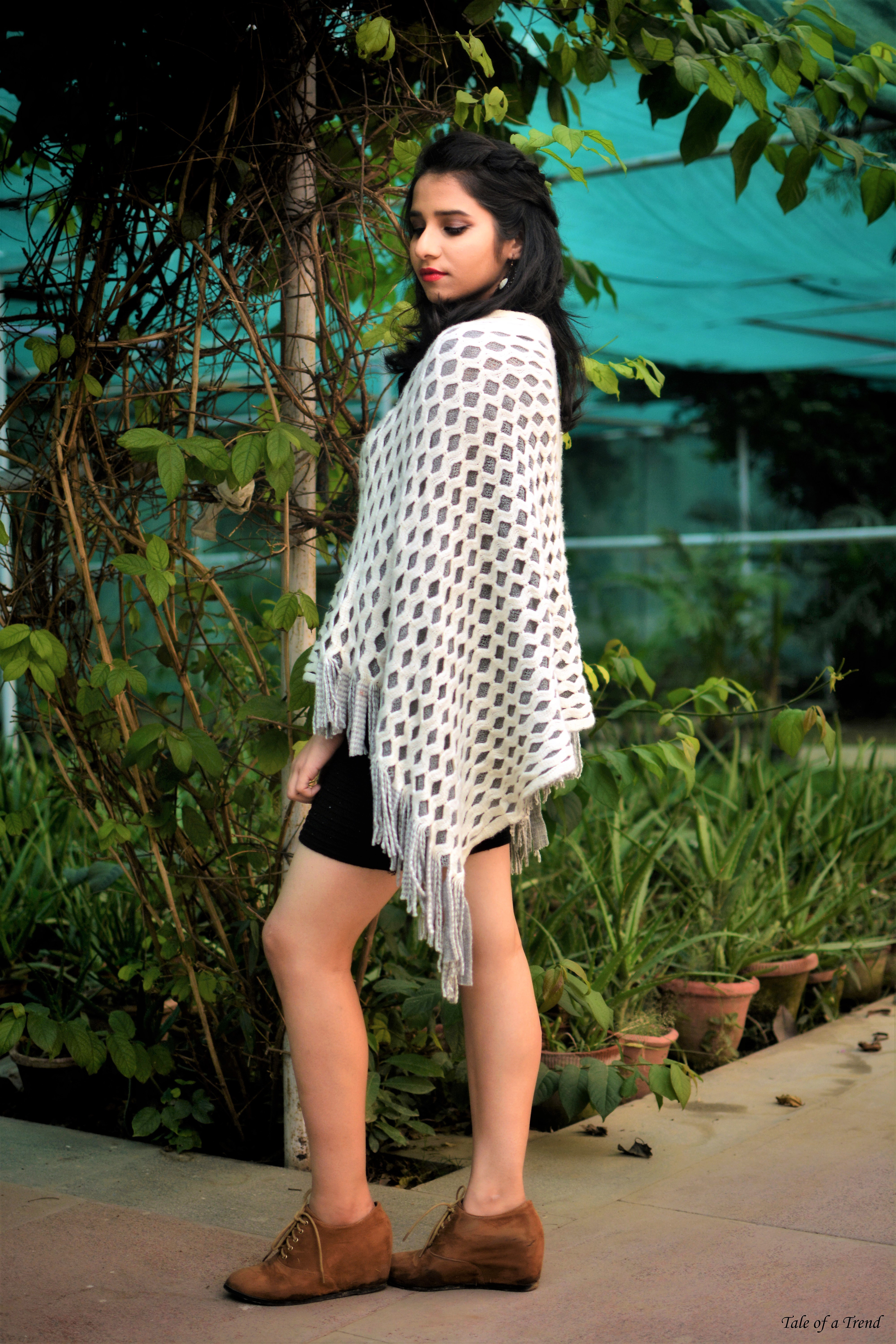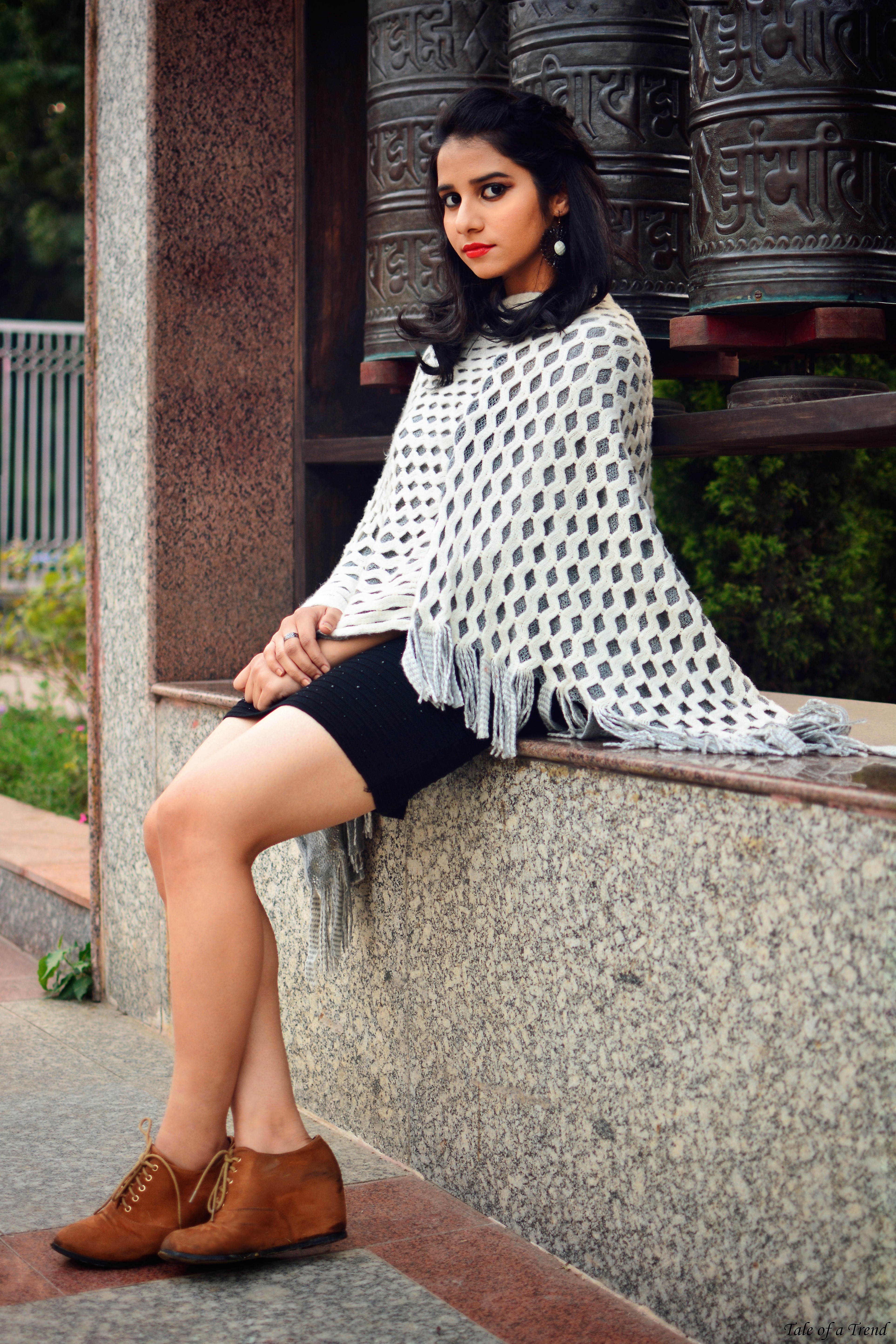 10. The game of checks and blacks: Wrap yourself in A-line silhouette in a combination of checks and plains. Embrace this minimalist look with a black cap and white sneakers. On super cold days, you can also add on black tights to the look-book.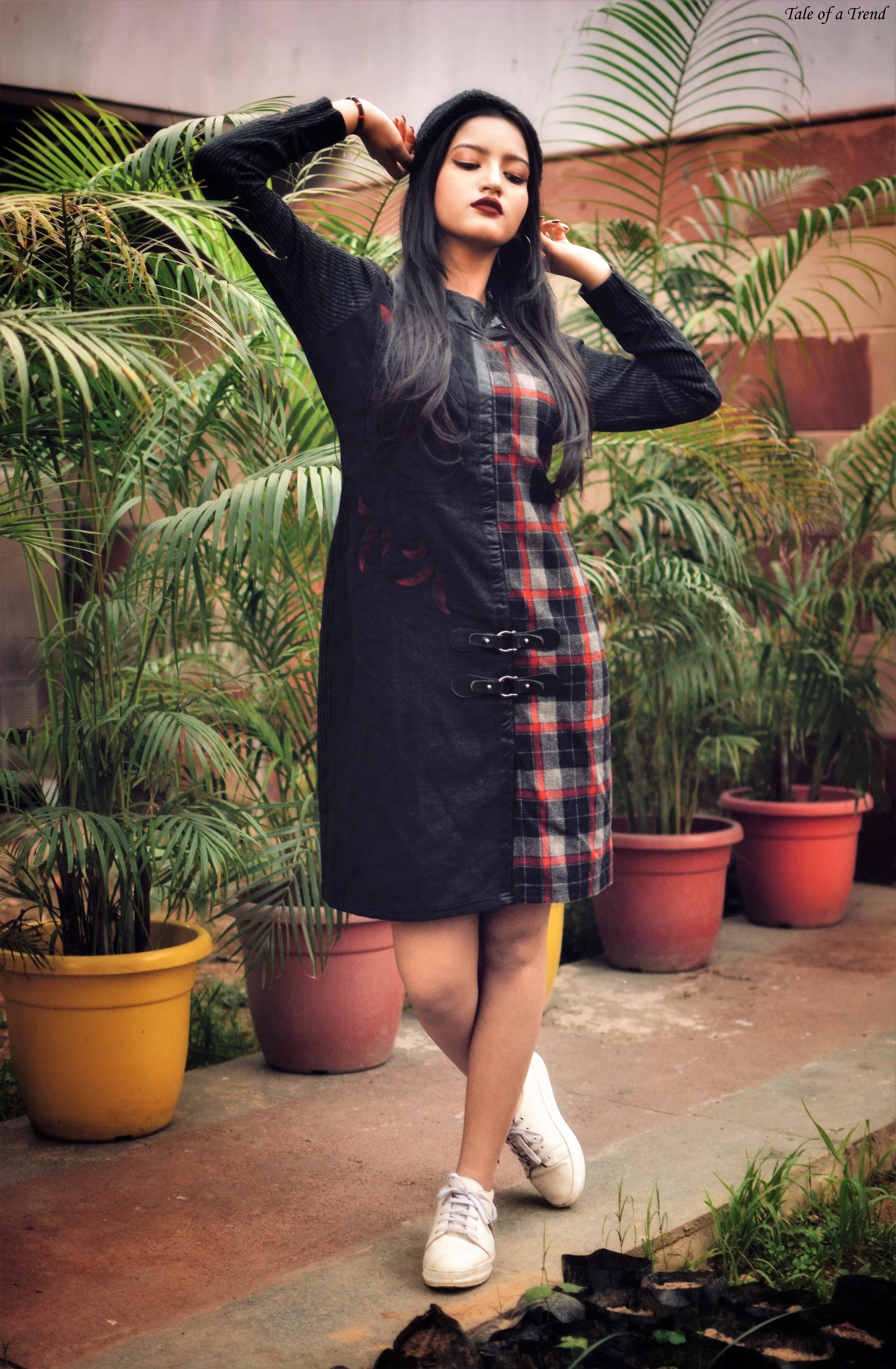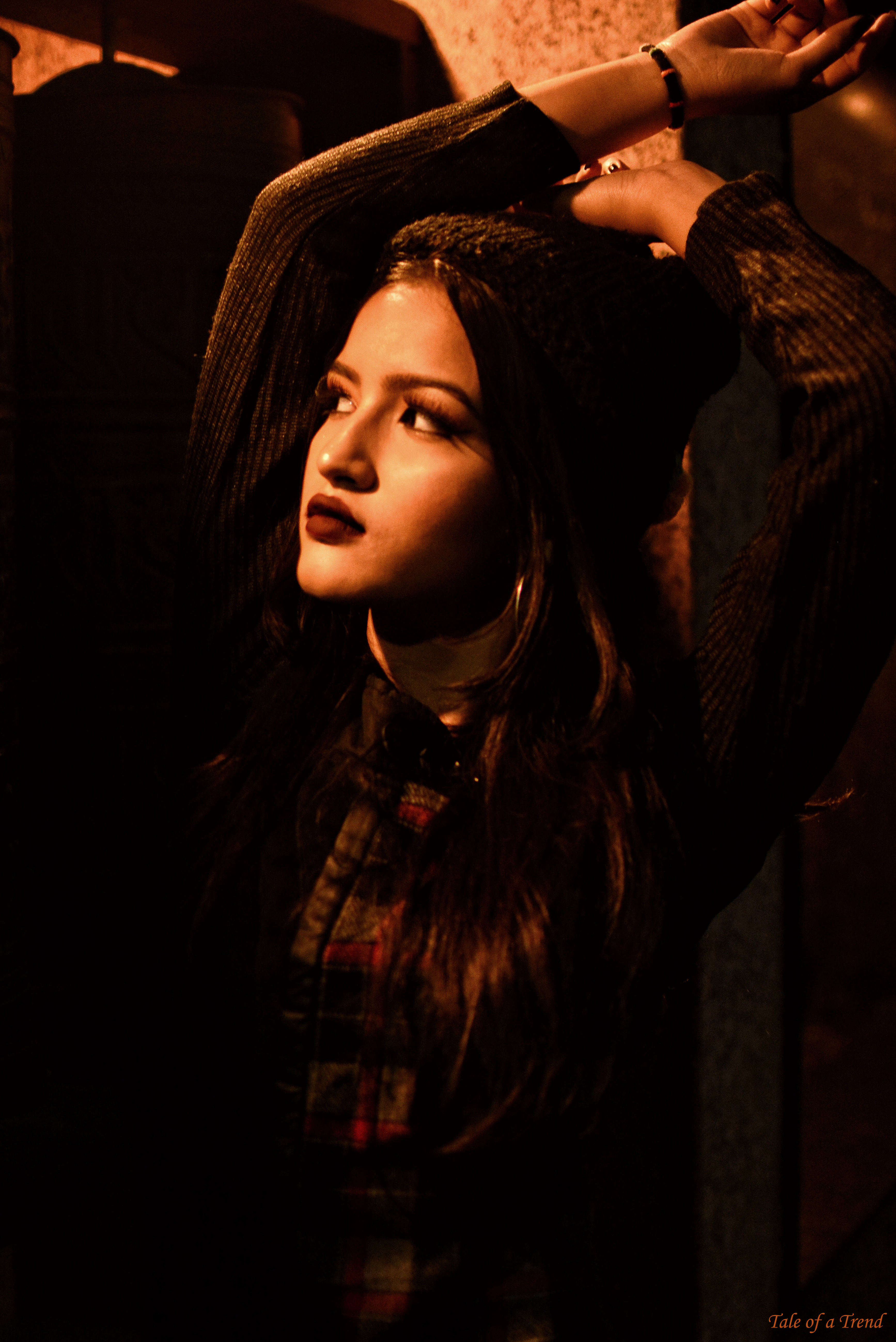 11. Let it be bold-and-beautiful: While steeping out, you can also opt for high street textured long boots along with furry pullover and jeans. The retro look of the scarf tied around the head will make people fall for you.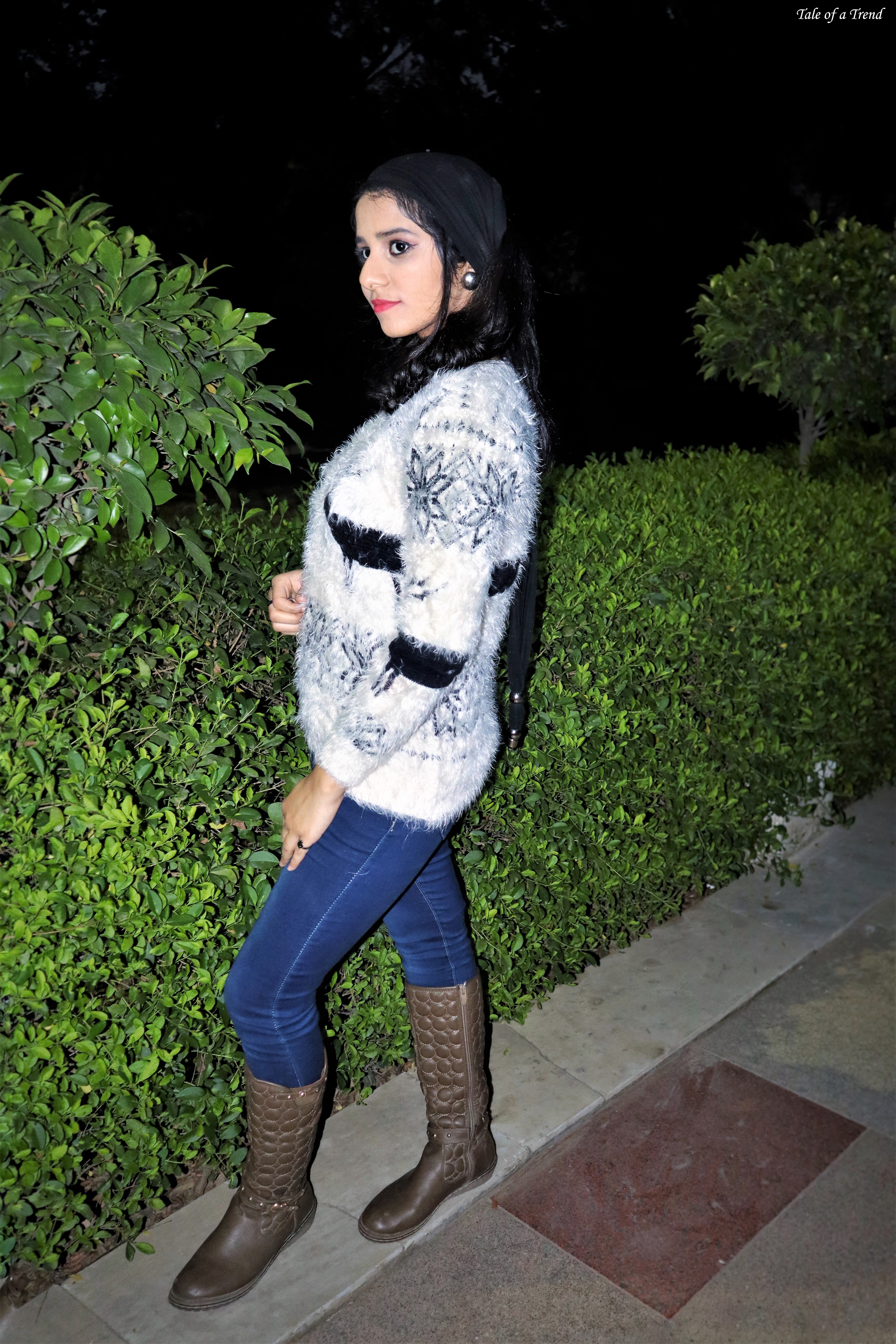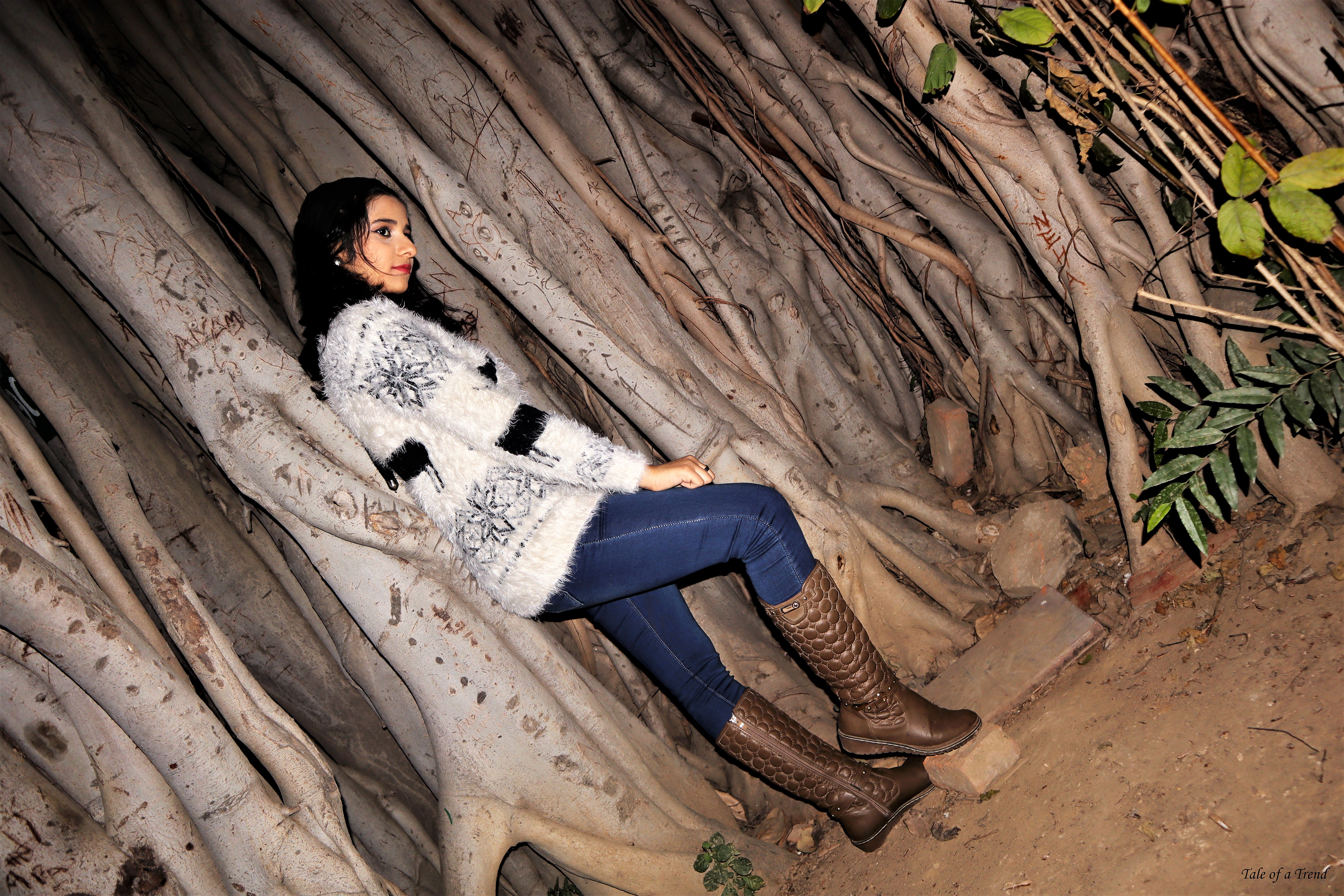 Classic coats and leather jackets are also this season's staples.  I will be back with their styling tips in western and fusion looks in my future posts. Meanwhile, keep liking, keep following, stay tuned!
The Trendy Team
Concept, and Styling: Mehak Gulati
Models: Yashika Jatav,  Rishita Jora and Vaibhav Kapoor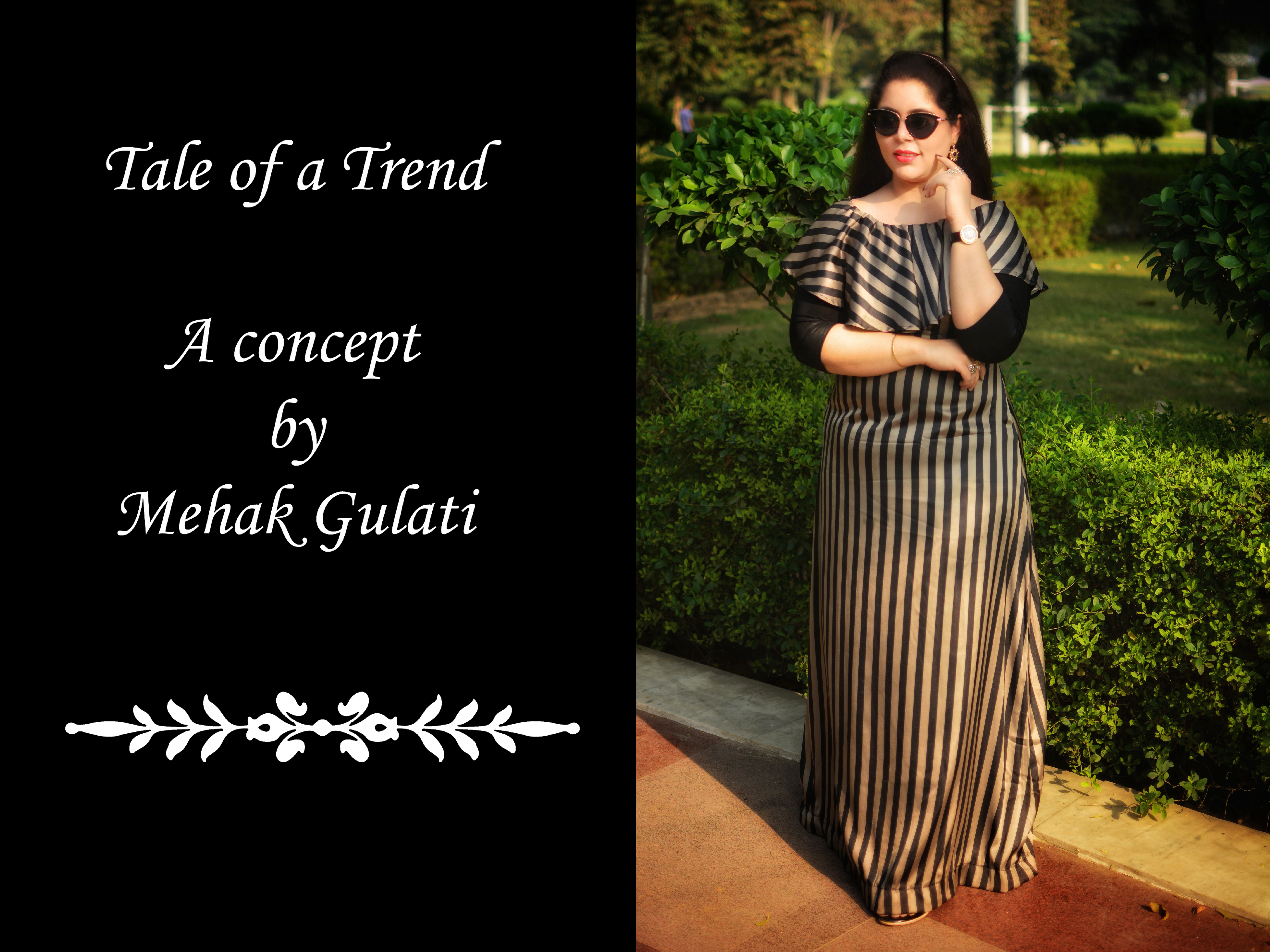 After all, it's all about Fashion.
Behind the scenes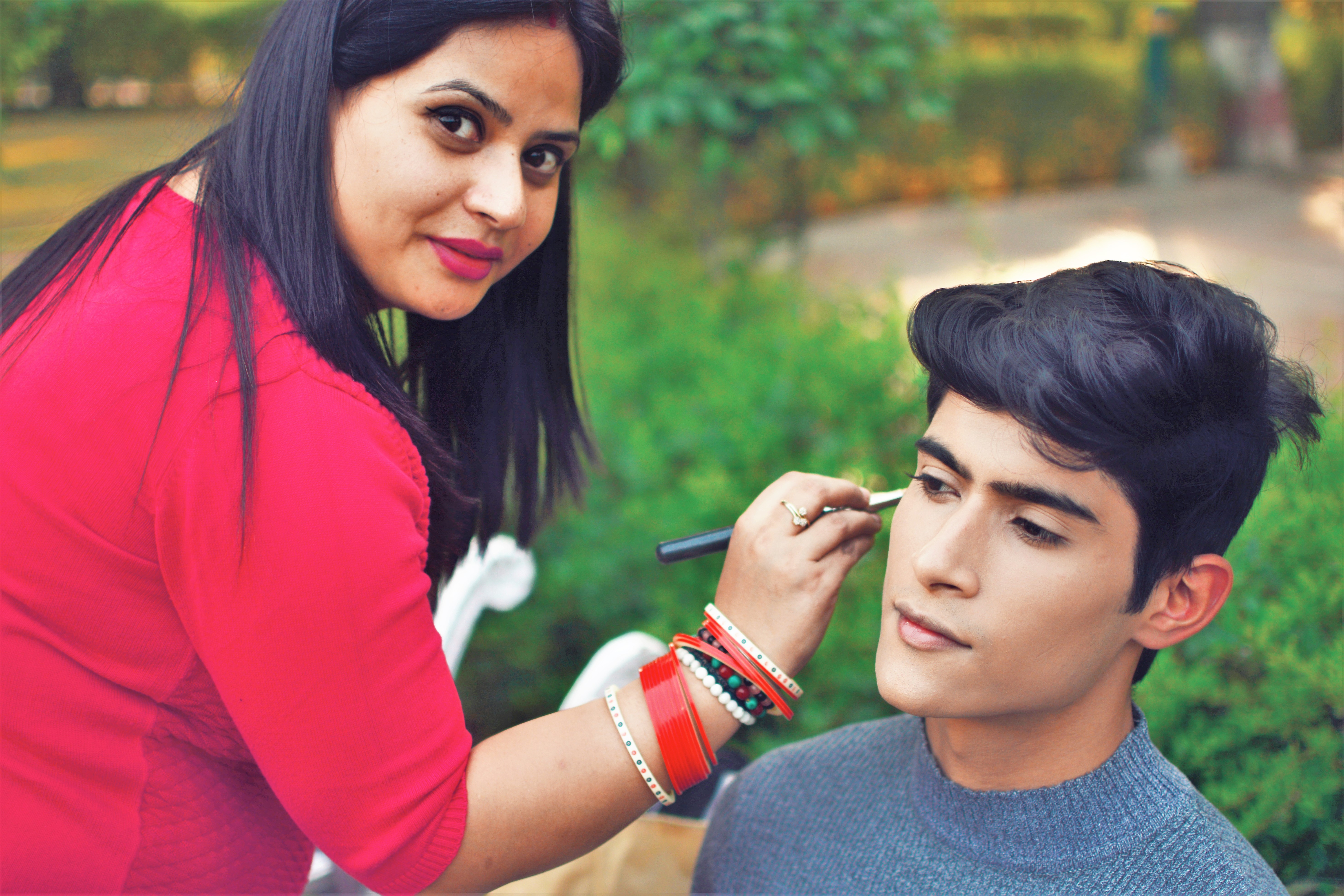 L-R: Dimple Walia and Vaibhav Kapoor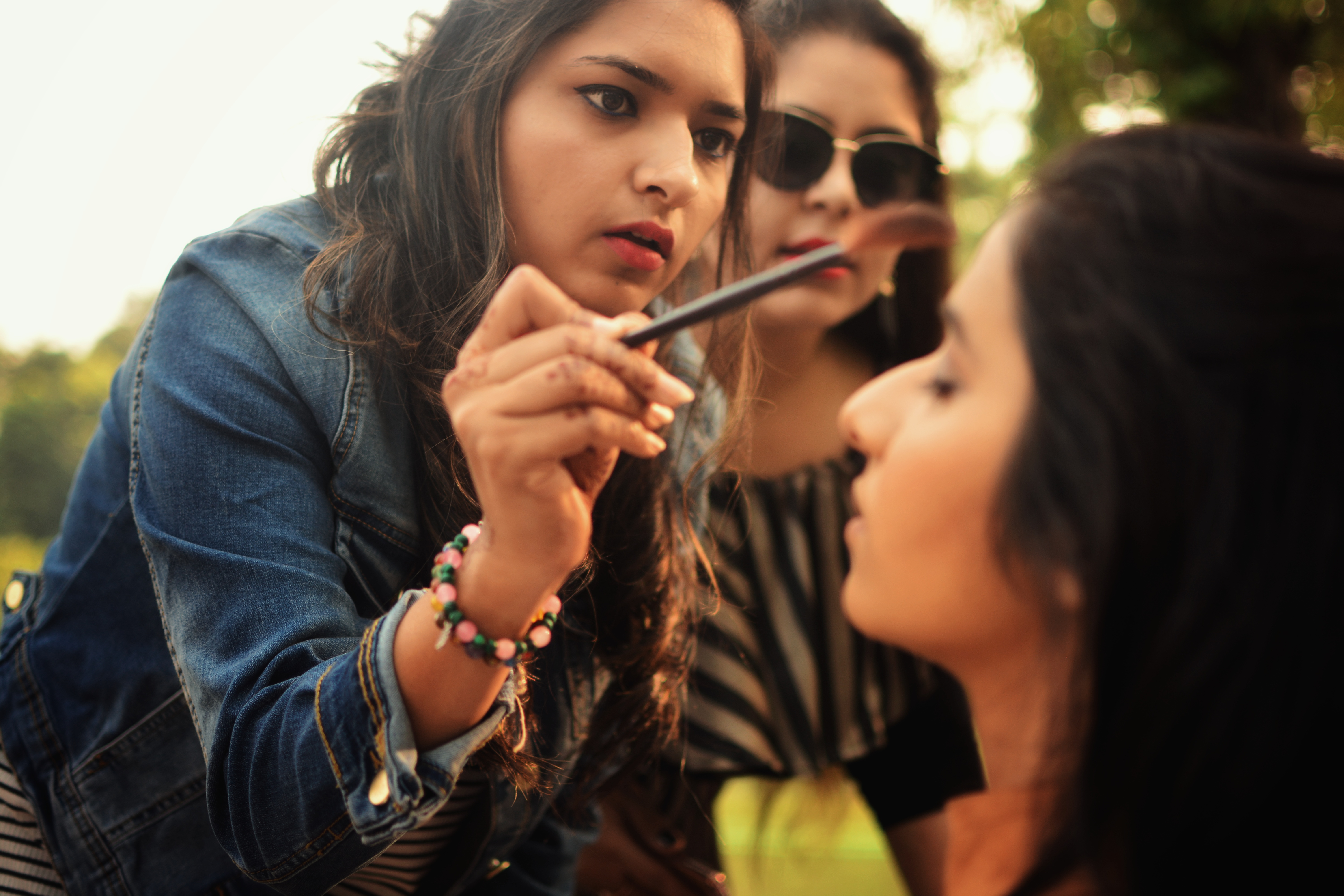 L-R: Jyoti Uppal and Rishita Jora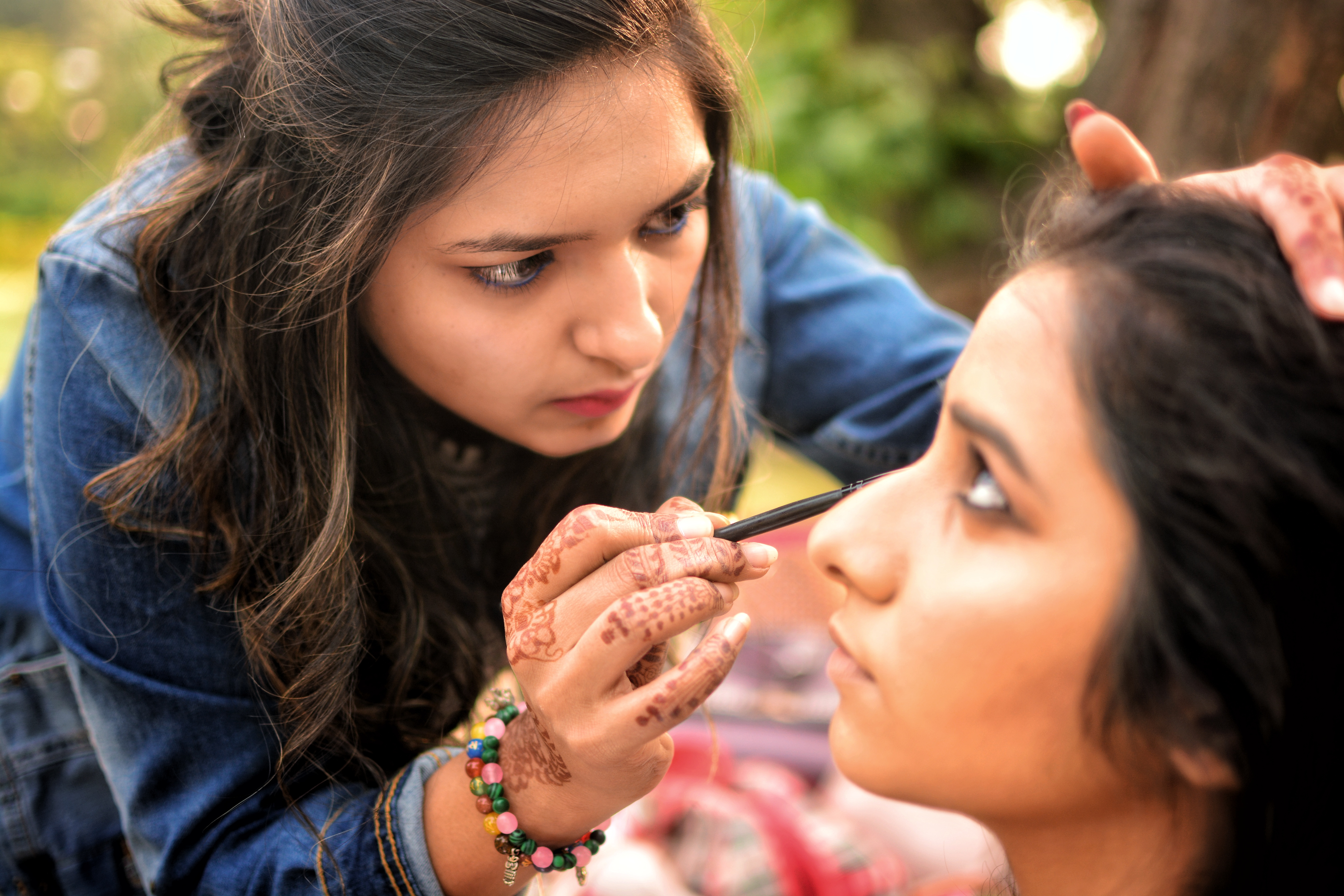 L-R: Jyoti Uppal and Rishita Jora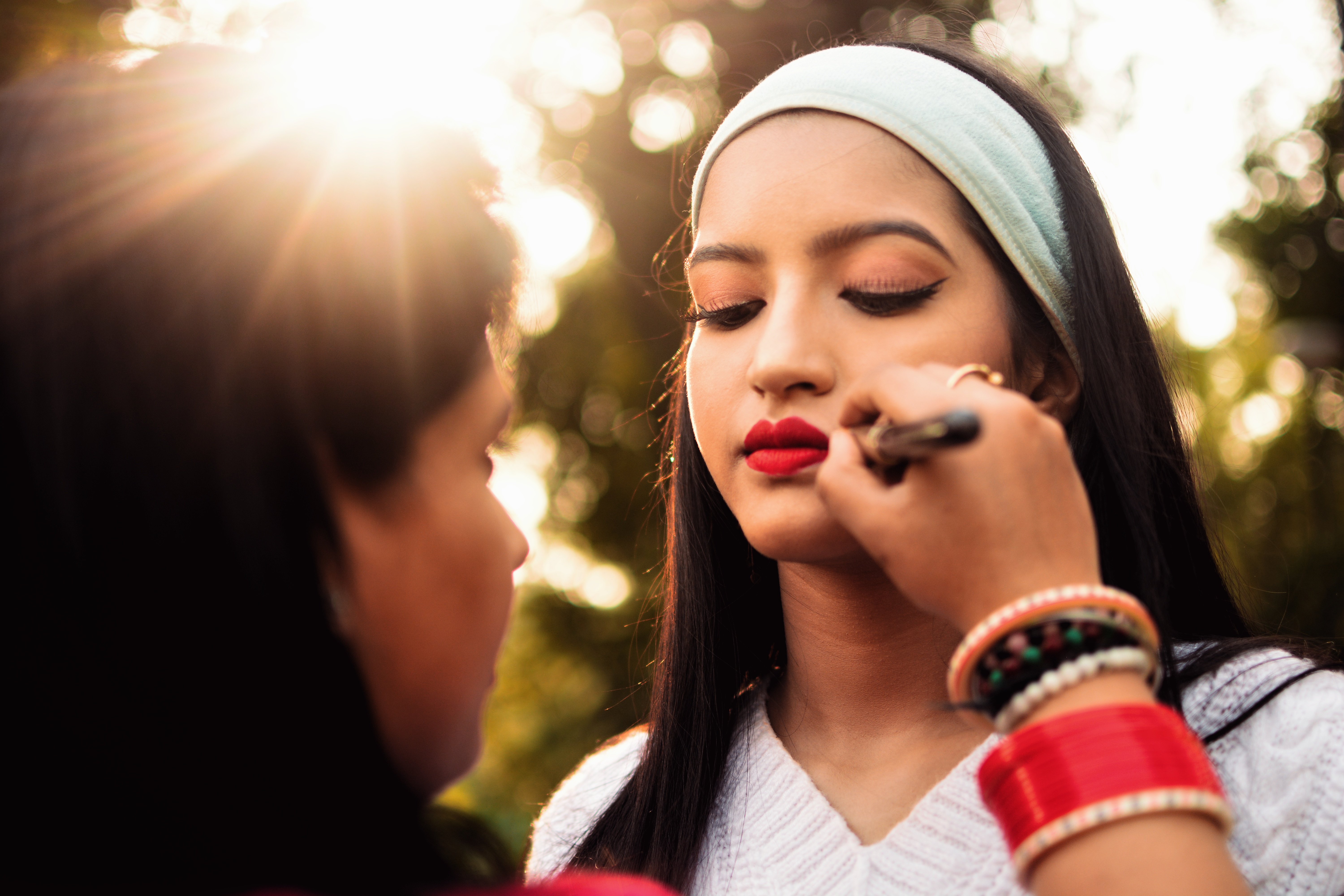 L-R: Dimple Walia and Yashika Jatav