If the world seems cold to you, kindle fires to warm it.
(Lucy Larcom)
Hi Readers,
Hope you all are staying warm in cool and crisp winters with your cute cold outfits!
I have already covered some of the must haves for the winters in my last post: sweaters, mufflers, capes, pullovers, hats. But your winter wardrobe is never complete without coats and leather jackets.
So it's time to re-design your coat-robe!
When it comes to coat trends what matters is not what you wear but how you wear it.  Here I have got you few great coat and jacket styles for cold days and warm hearts:
Keep it cosy with suede coats: Buttery soft suede coats are the hottest choice when the temperature drops. You can team them with short or long one piece dresses or with your basic denim jeans. A light coloured suede coat with shimmery short one piece black dress will definitely suit your mood and give you a high glam appeal. Complete the look with same hued sling bag and shoes.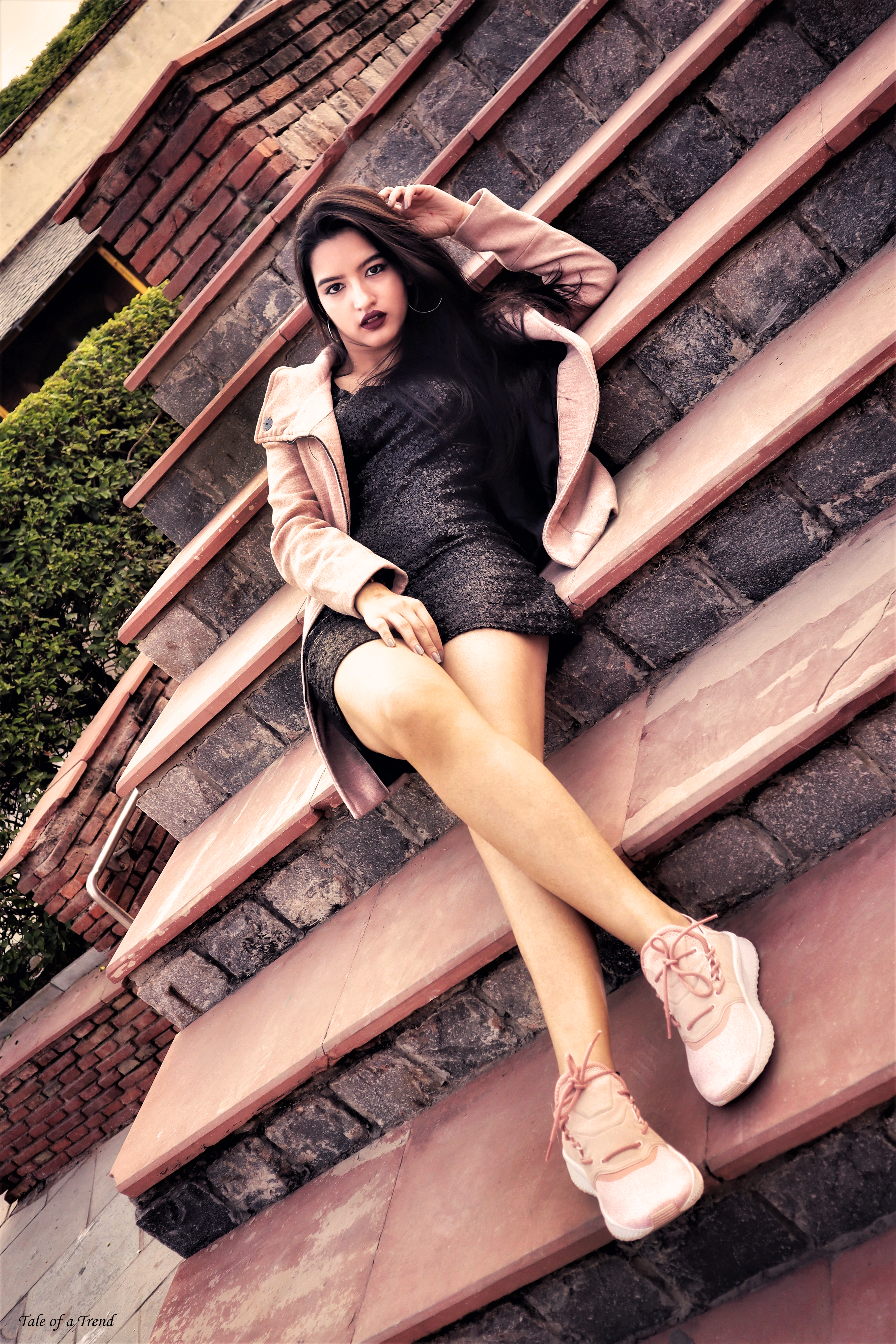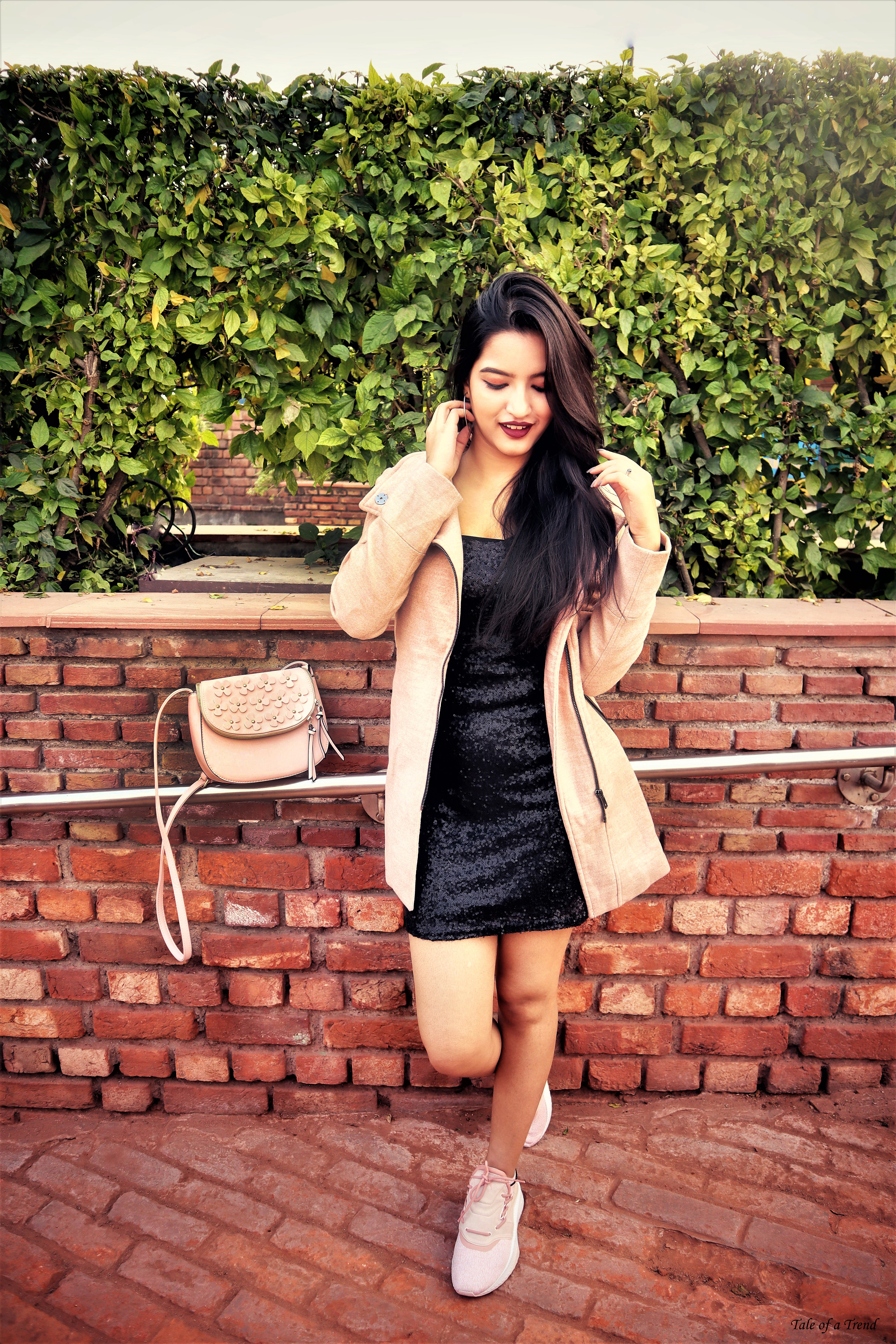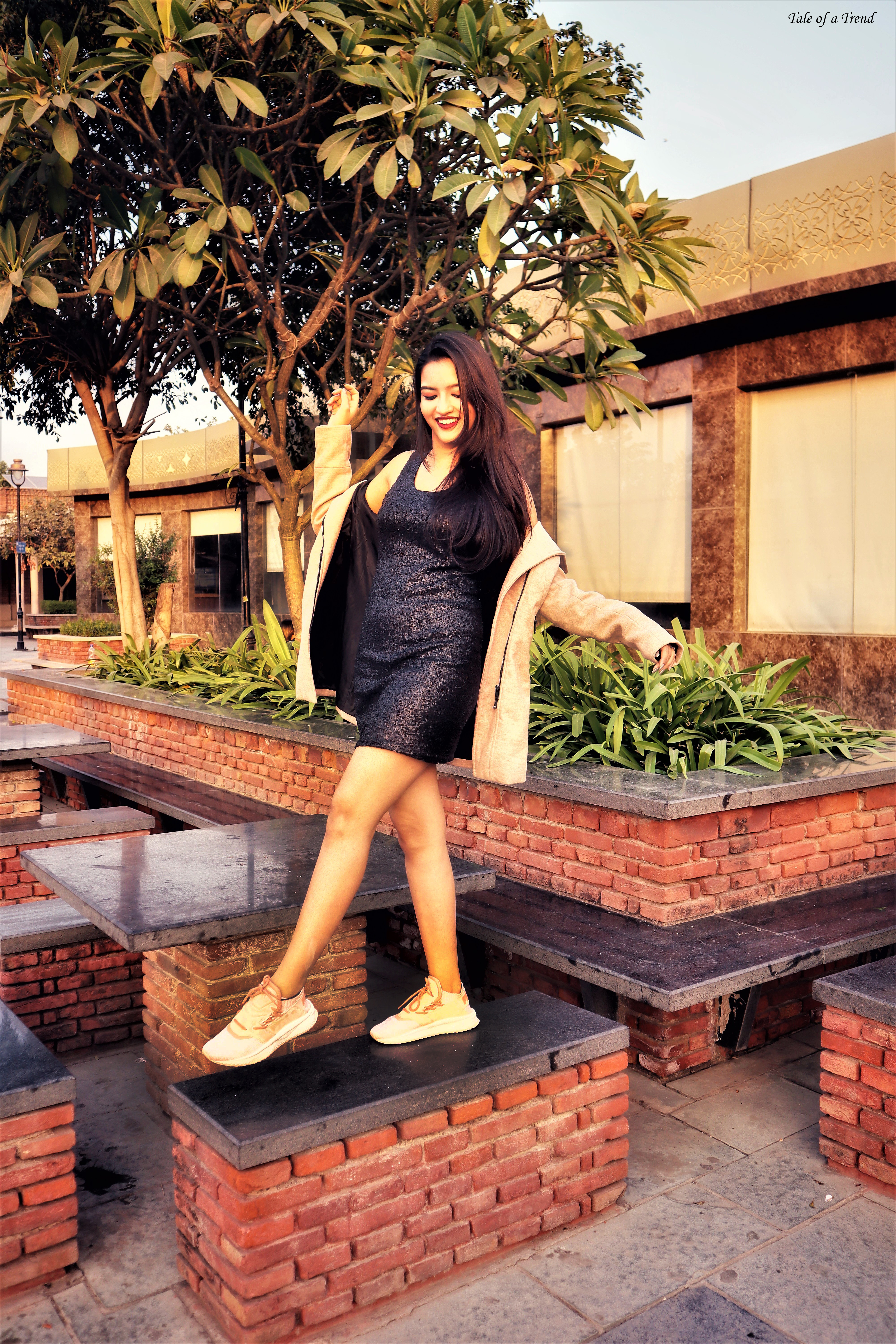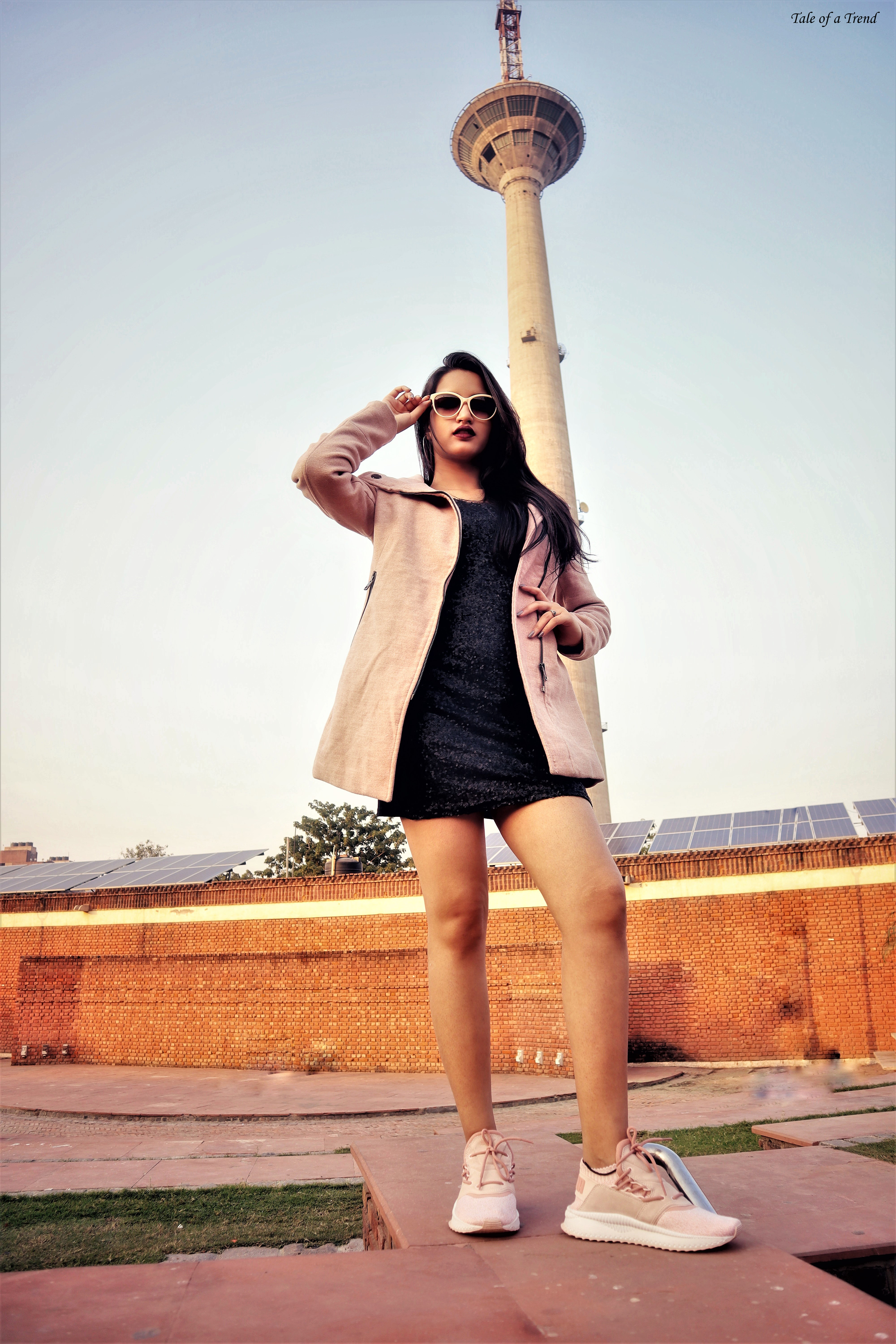 2. Be classy with classic coats: You can never go wrong with a classic black double breasted wide lapeled coat. The best part is that it will never go out of fashion and it will go with most of the outfits in your closet. You can pair it with maroon classic shirt and black boots and be as glamorous as the beautiful babes of the blog.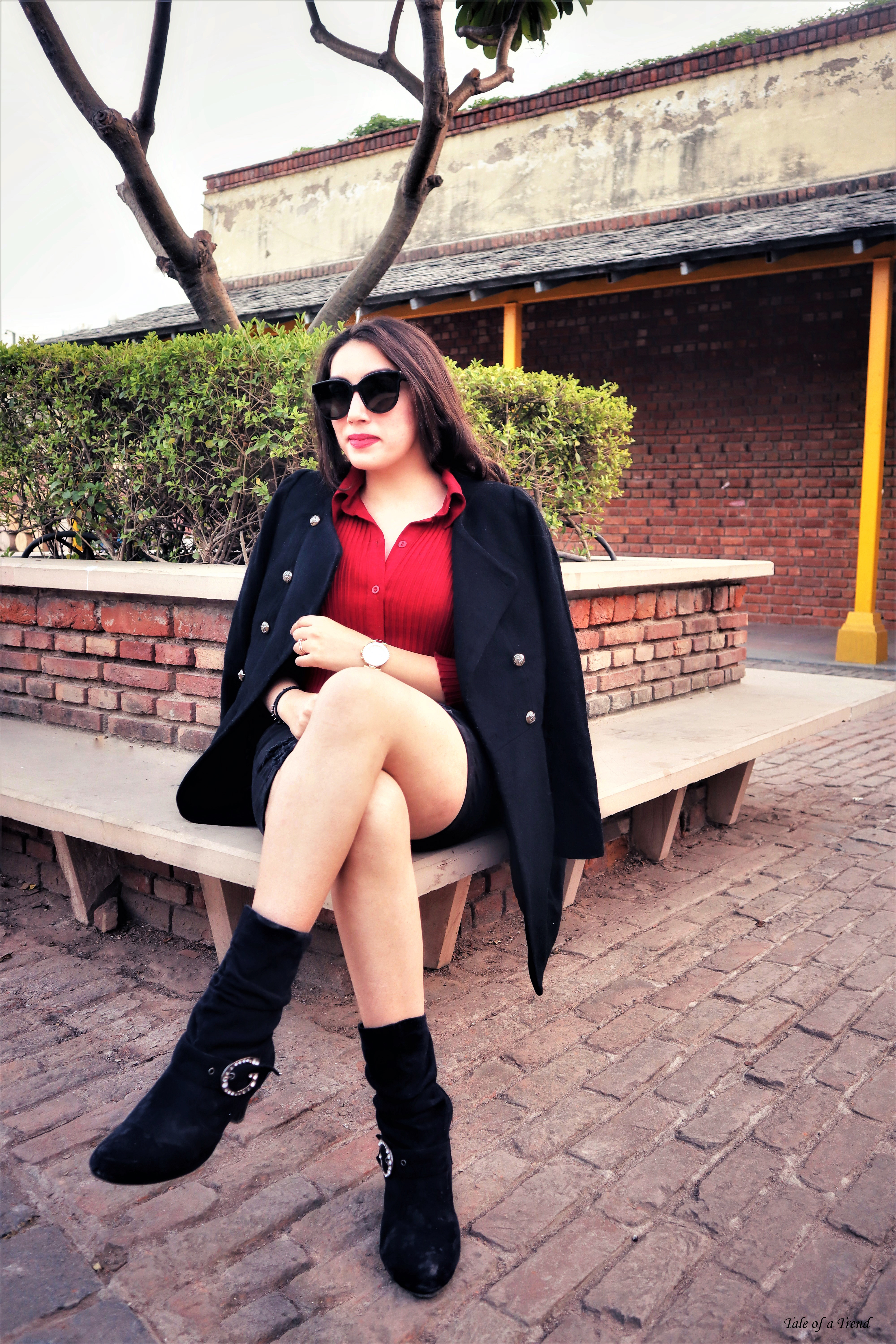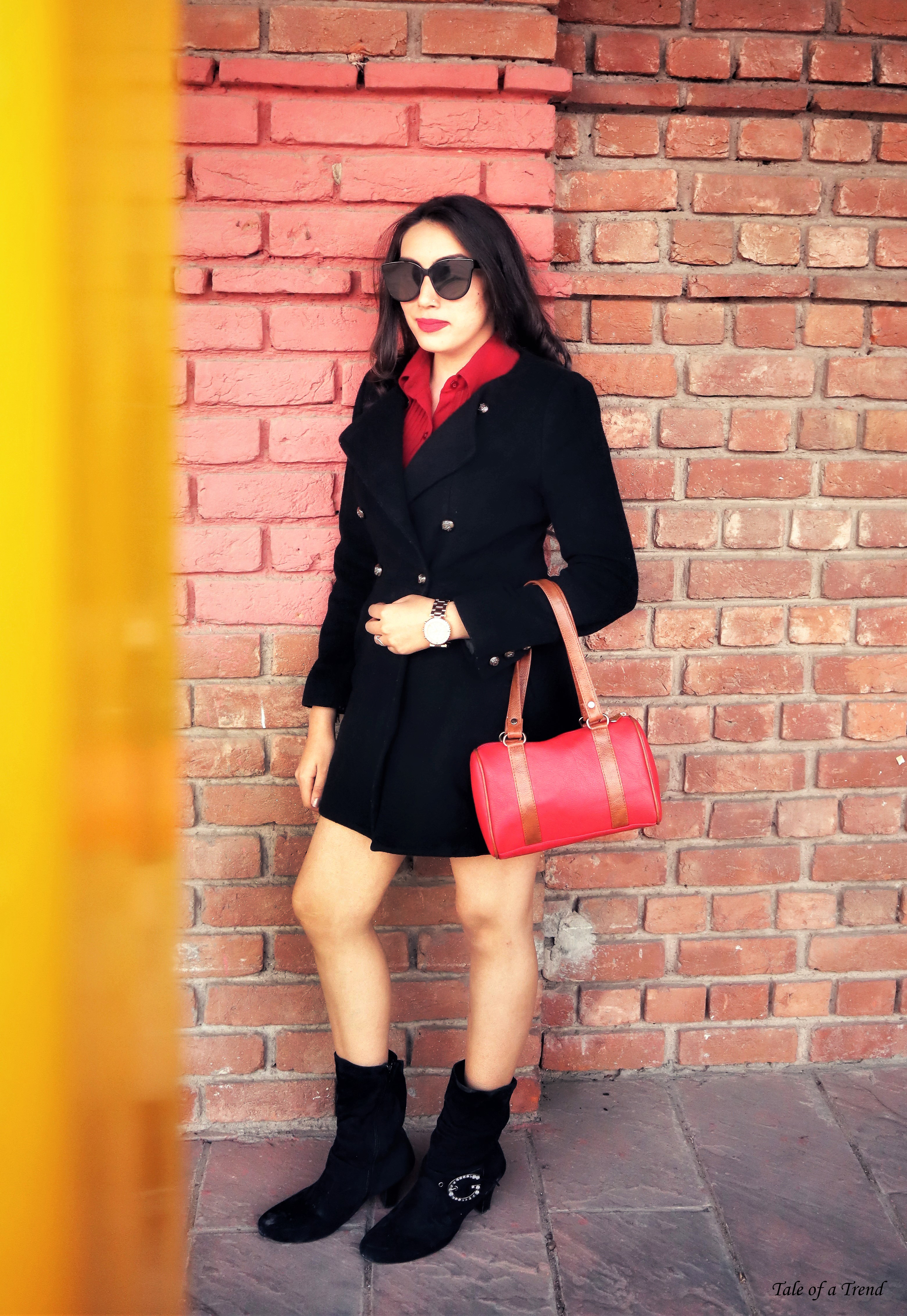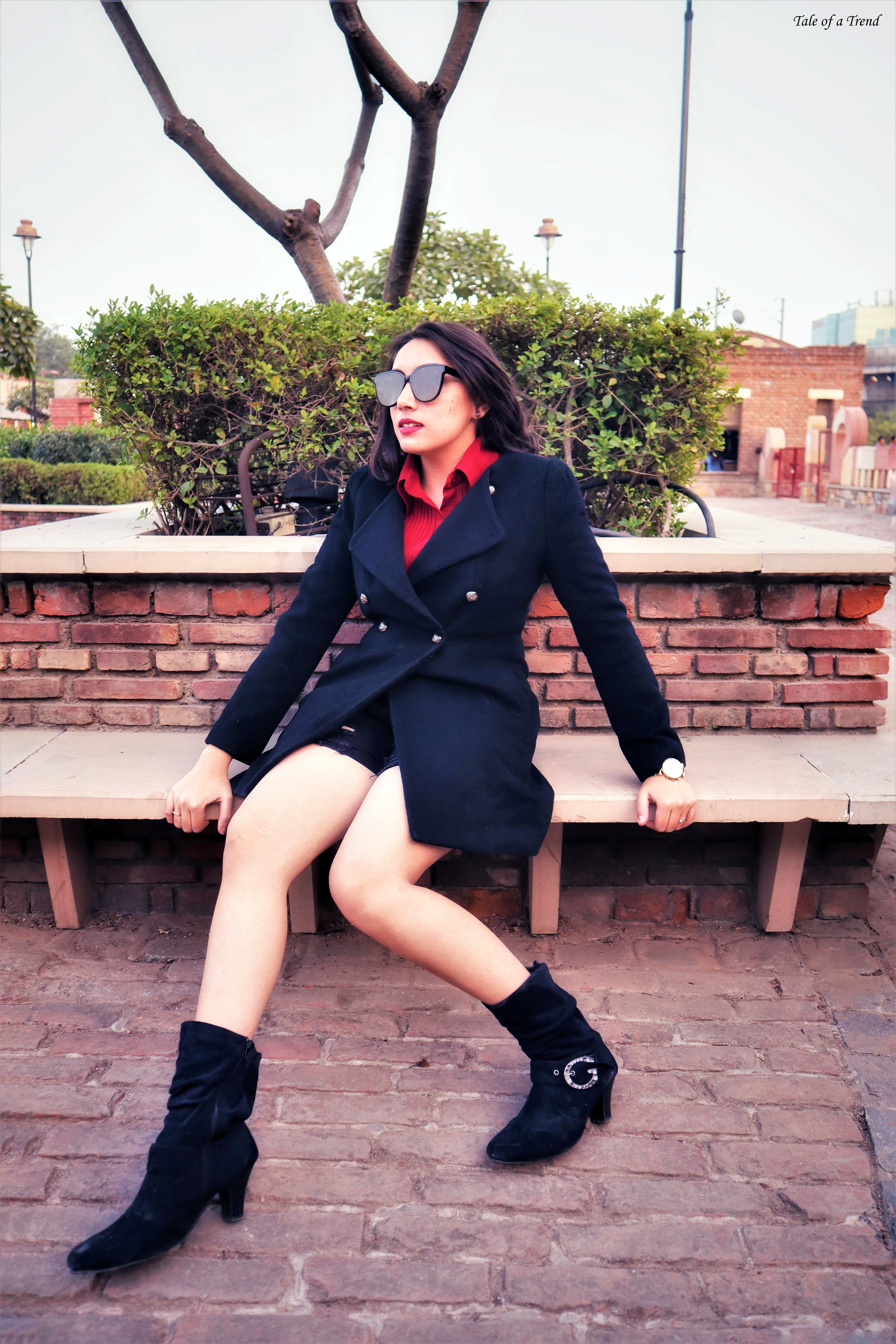 3. Friday Night is all about me, you and leather jacket: A leather jacket is an undisputed winter wardrobe staple. And if you haven't got one, then you definitely need to revamp your wardrobe. It's always an on-trend style whether its day or night.
3A. You can give a sensational style statement by teaming it up with a black tube and  black and white slim skirt in horizontal lines with ankle boots. You can give a sensational style statement by teaming it up with a black tube and  black and white slim skirt in horizontal lines. For a SWAG look,  try on this ensemble with shades and  ankle boots.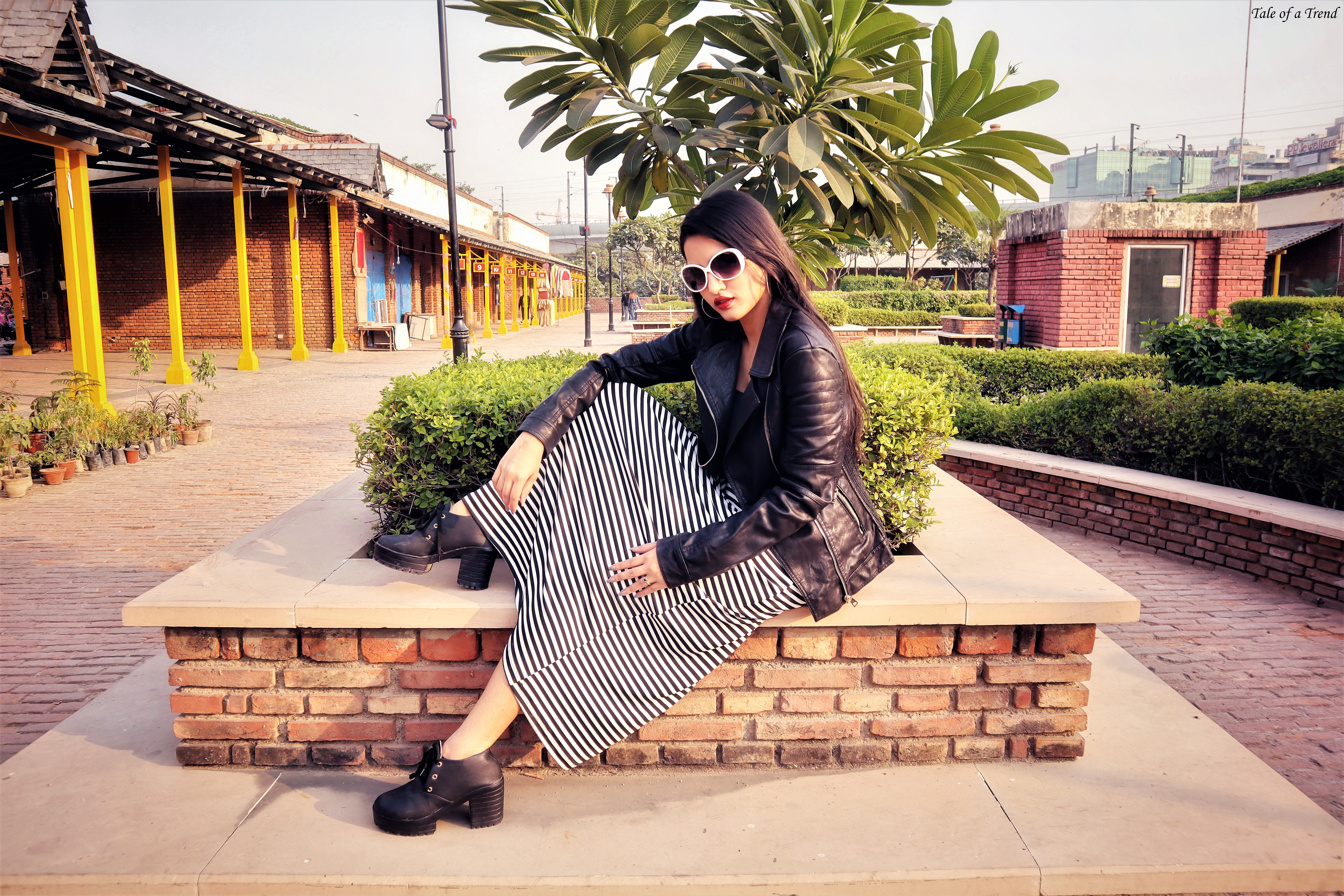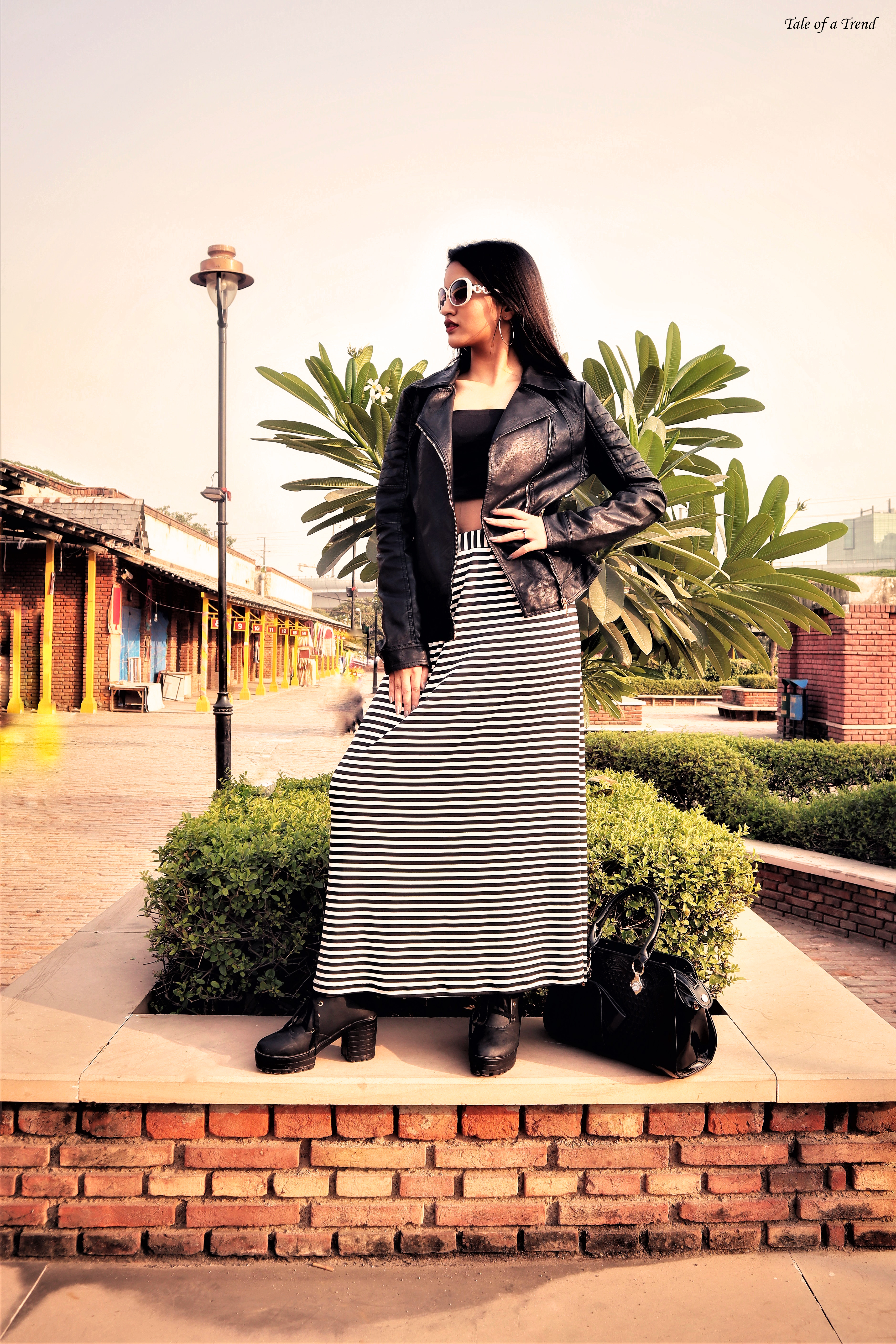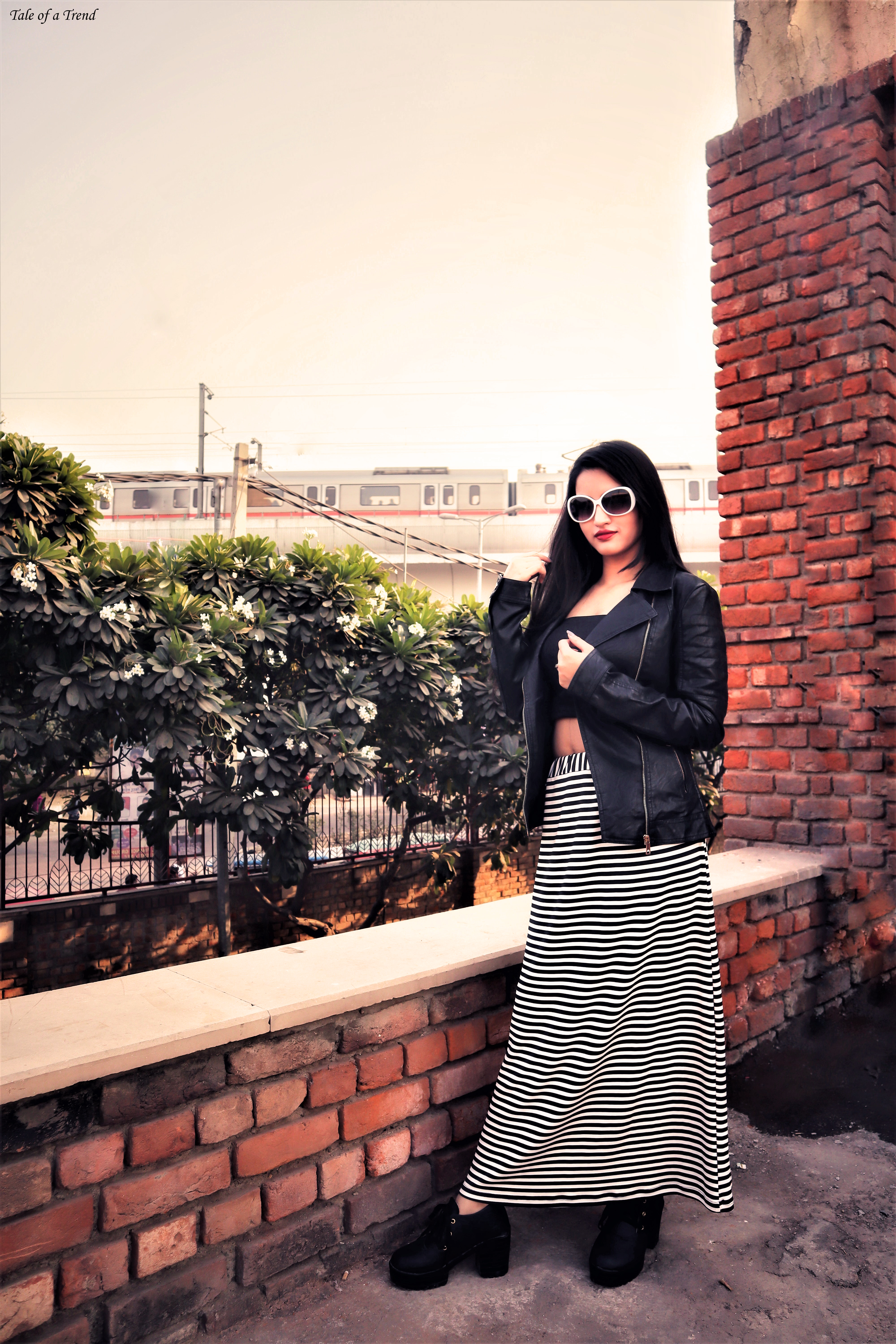 3B. A nave blue leather jacket along with black bustier and short denim skirt in light hues is also worth investing for a breath-taking look.  The out can be worn with ankle boots or knee length boots as well.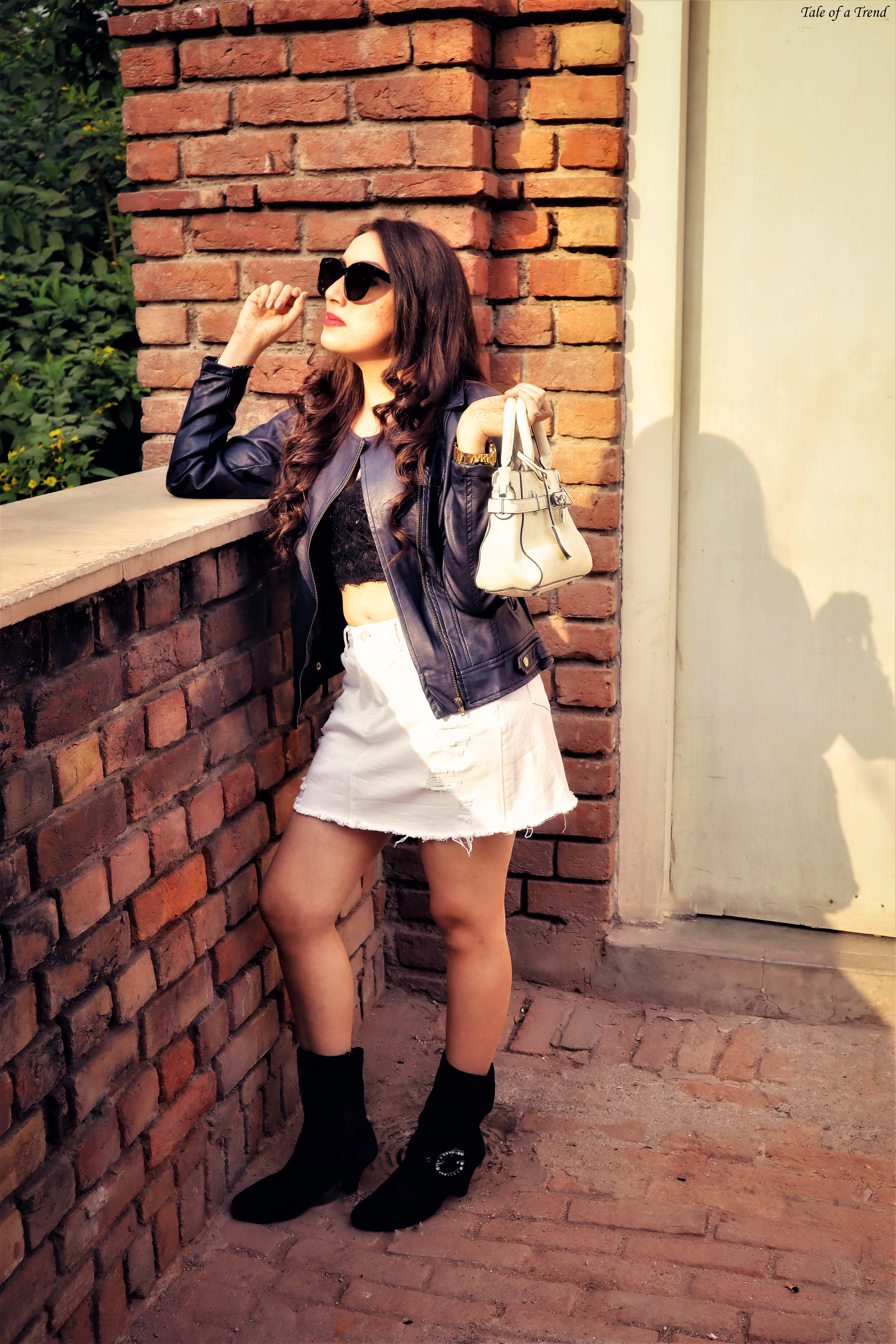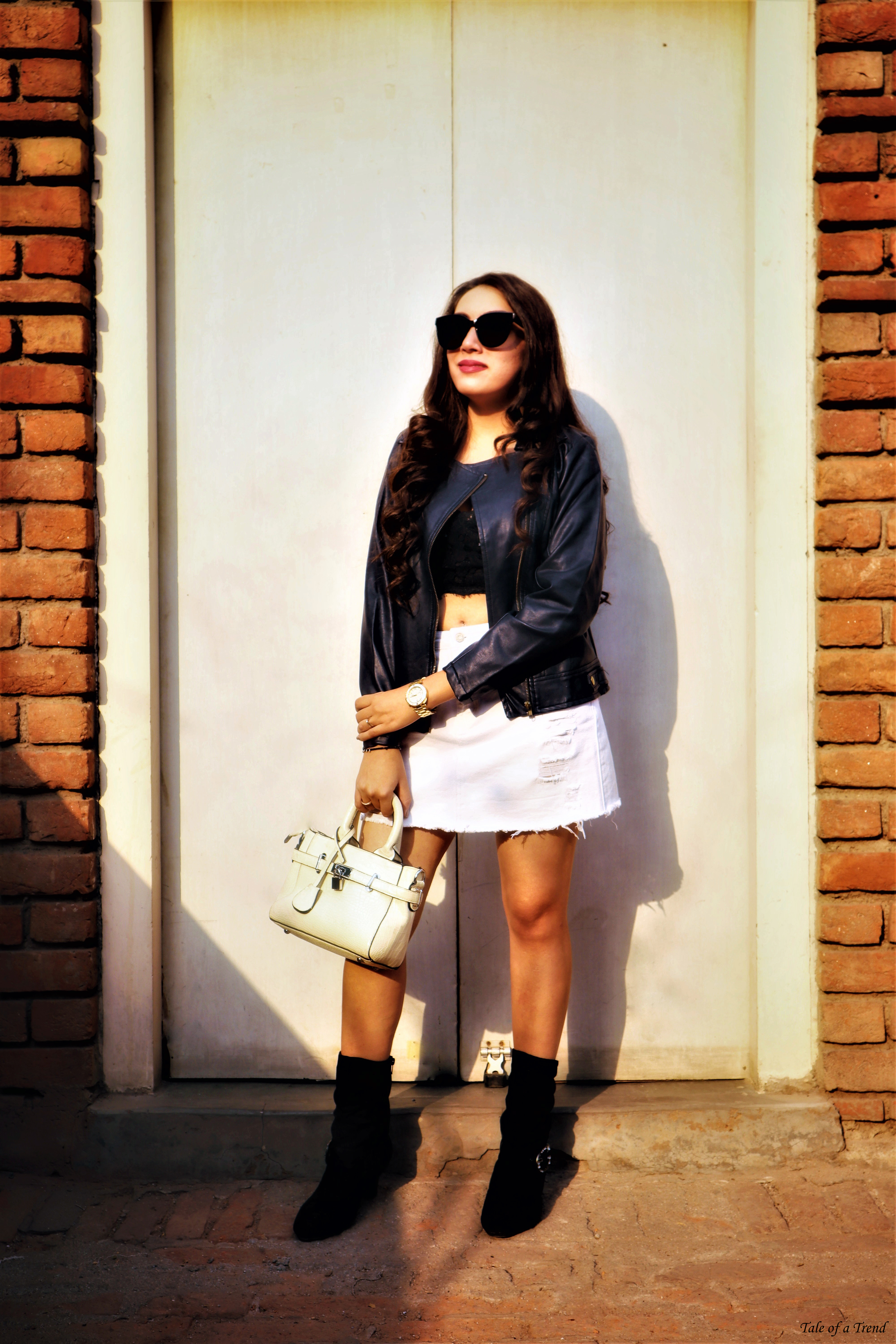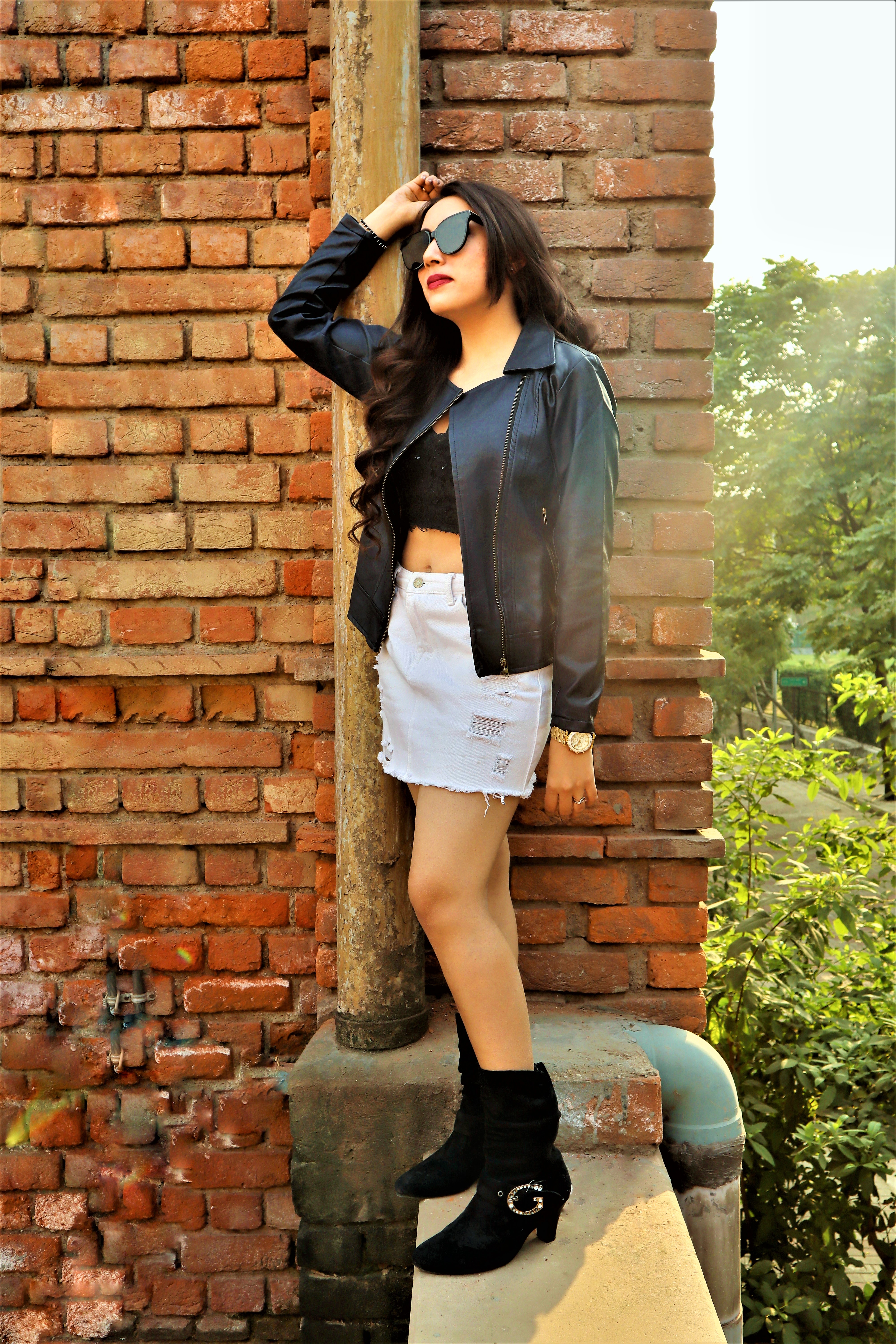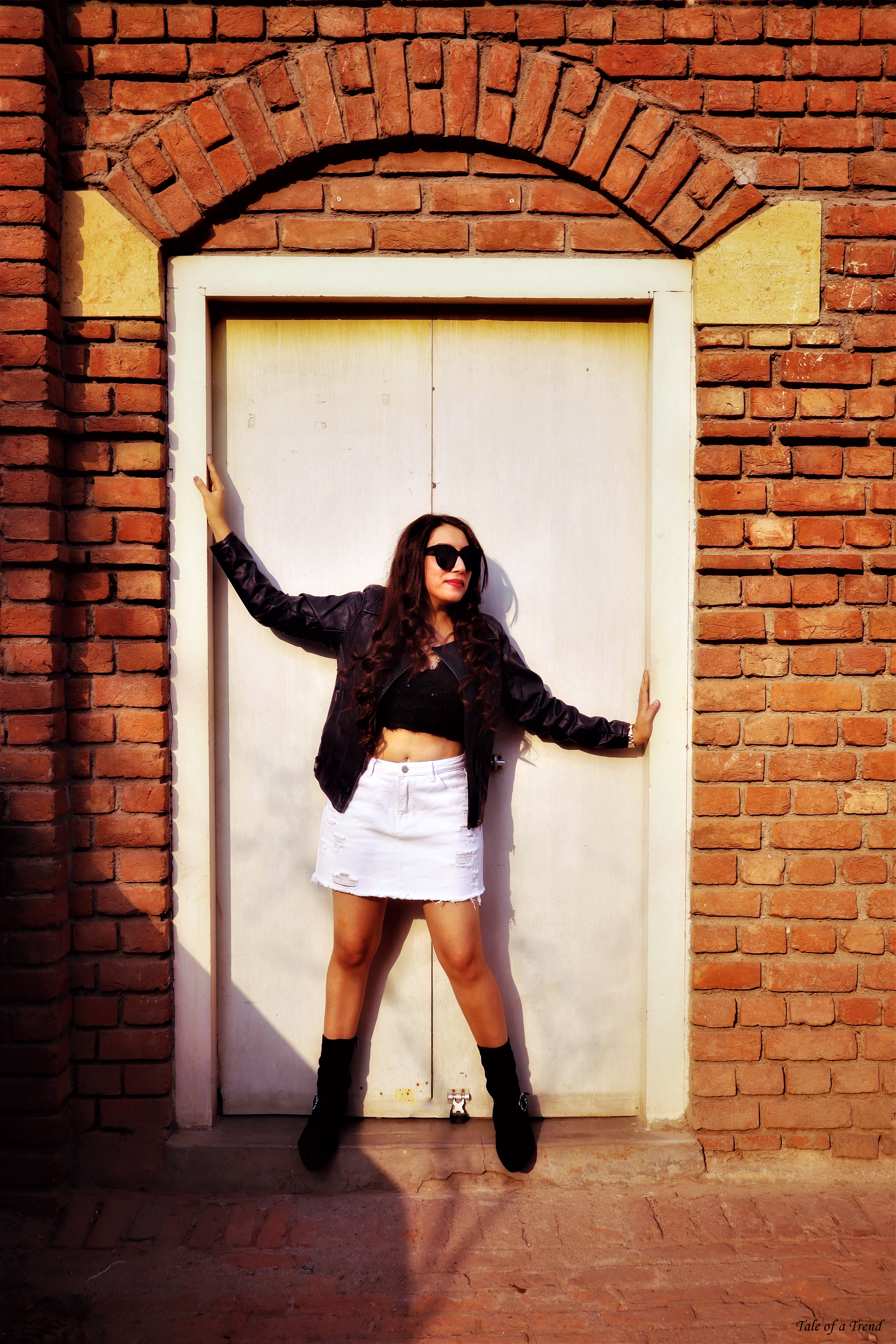 3C. If you have fascination for brights then you can carry your leather jacket with a bright coloured short one piece dress and make a powerful fashion quotient as the diva of blog did in black n yellow.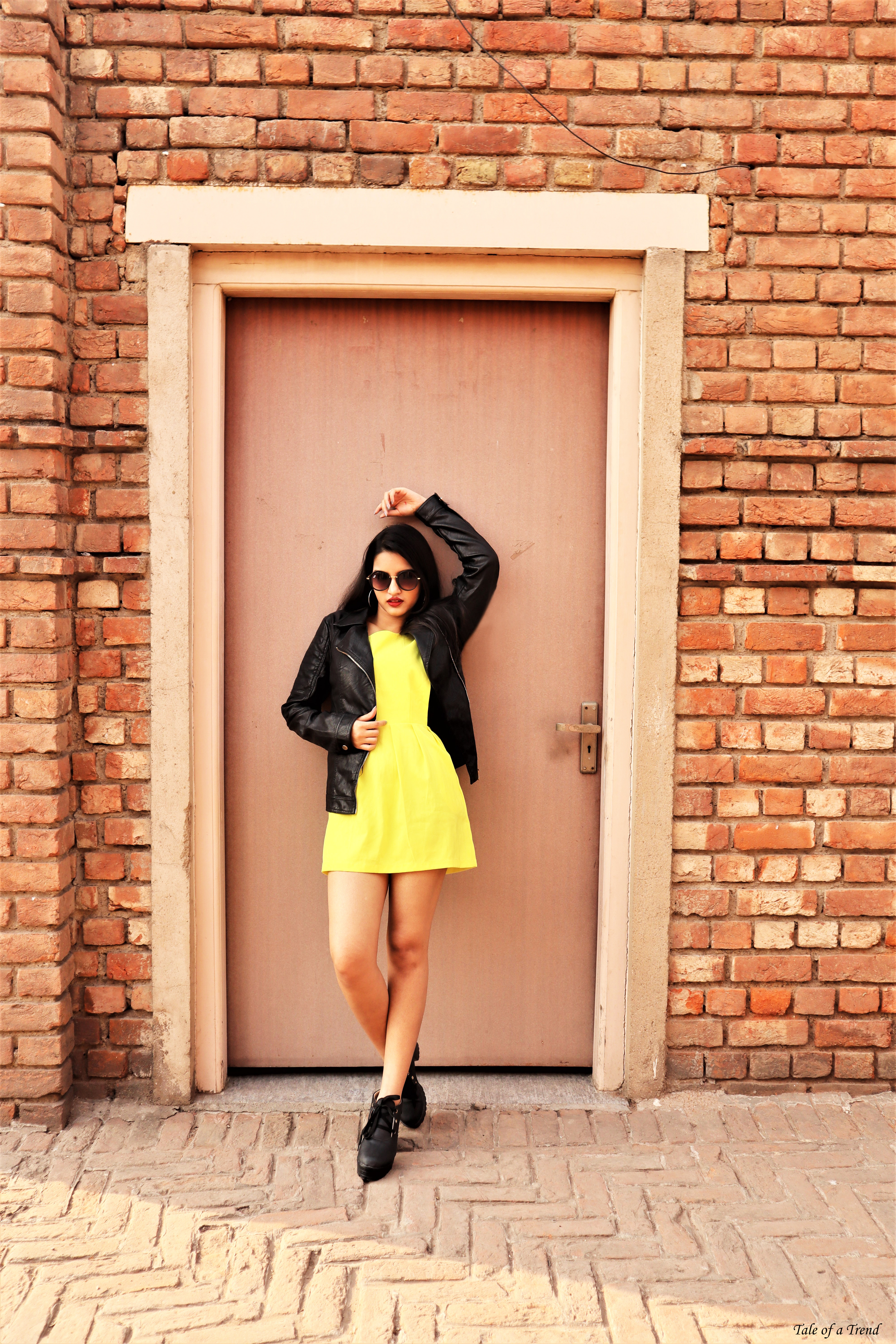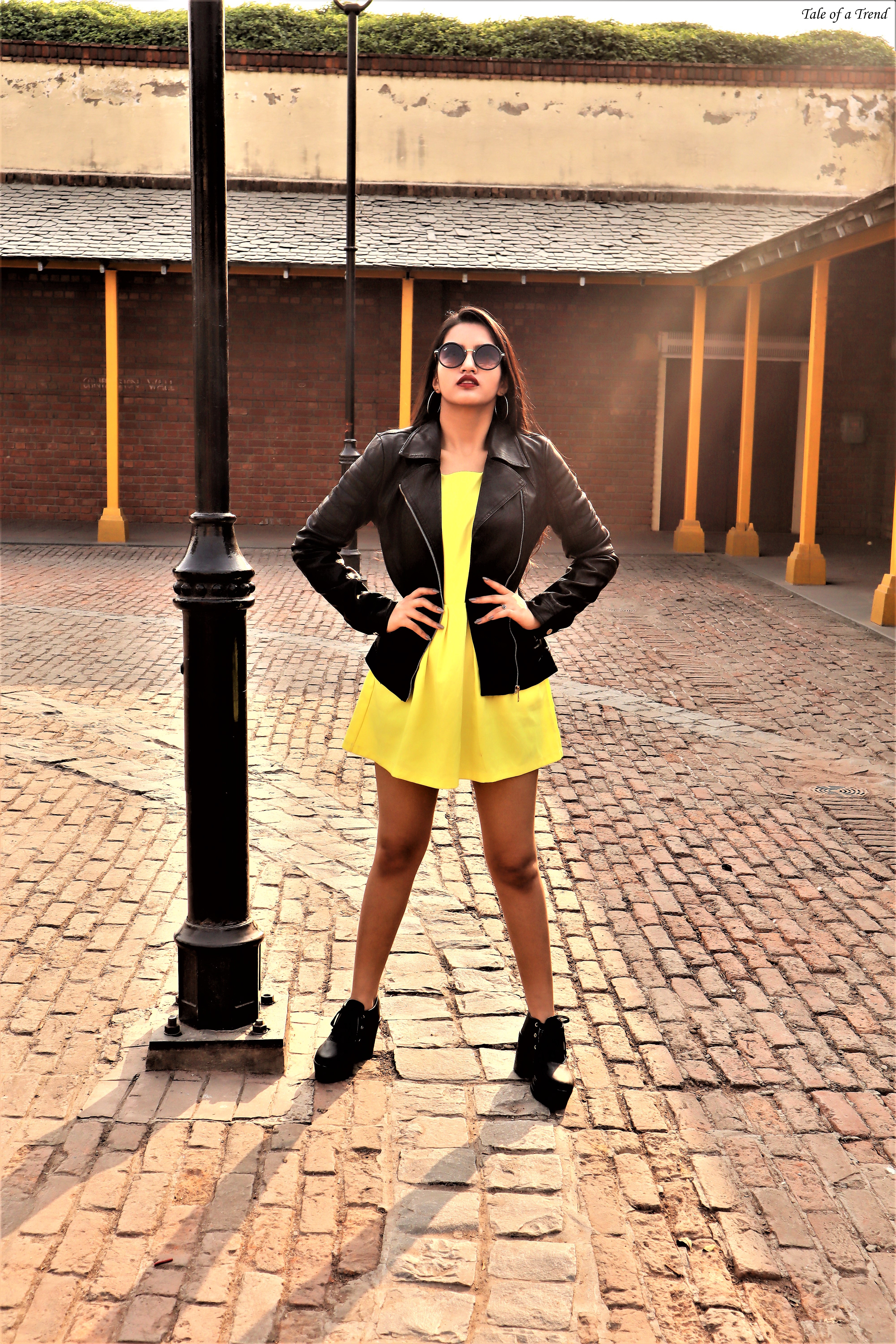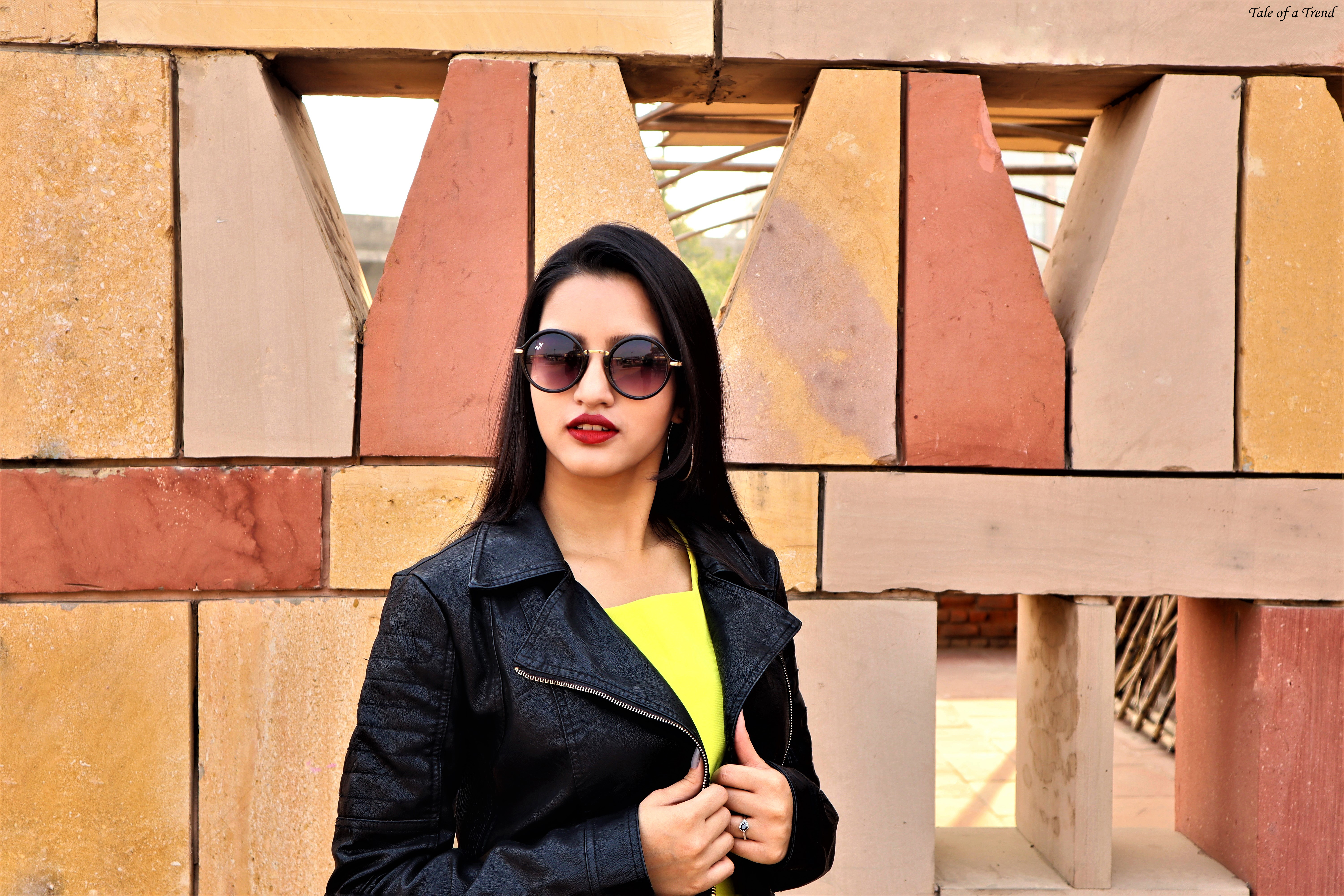 4. Dad's coats are the best: Your dad's wardrobe is your wardrobe only. So pull out his lavish check coats and pair them along with your shorts and bustiers and be ready to rock the runway with that mind blowing appearance. Do not forget to pin them a little from sides so that they fit you well.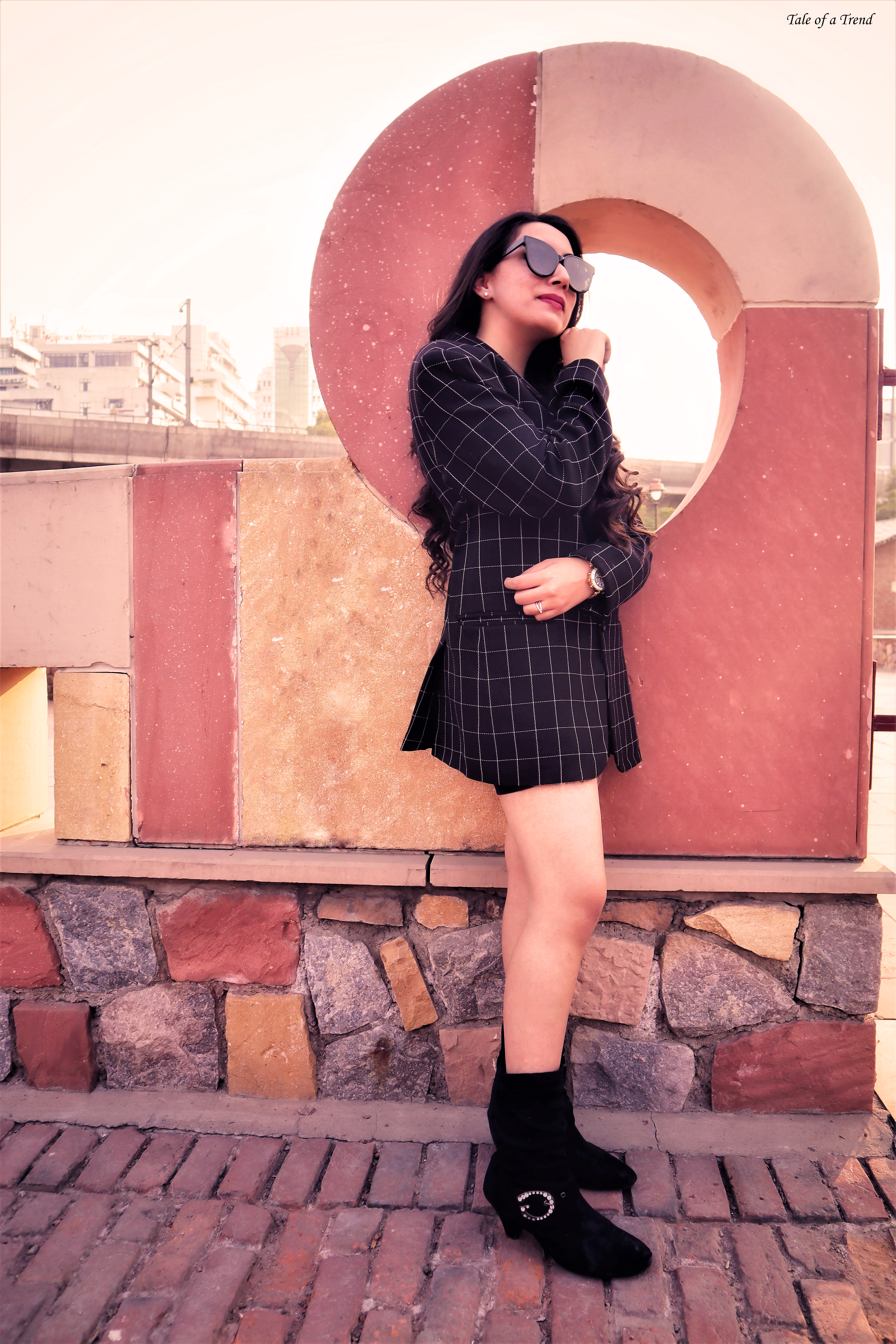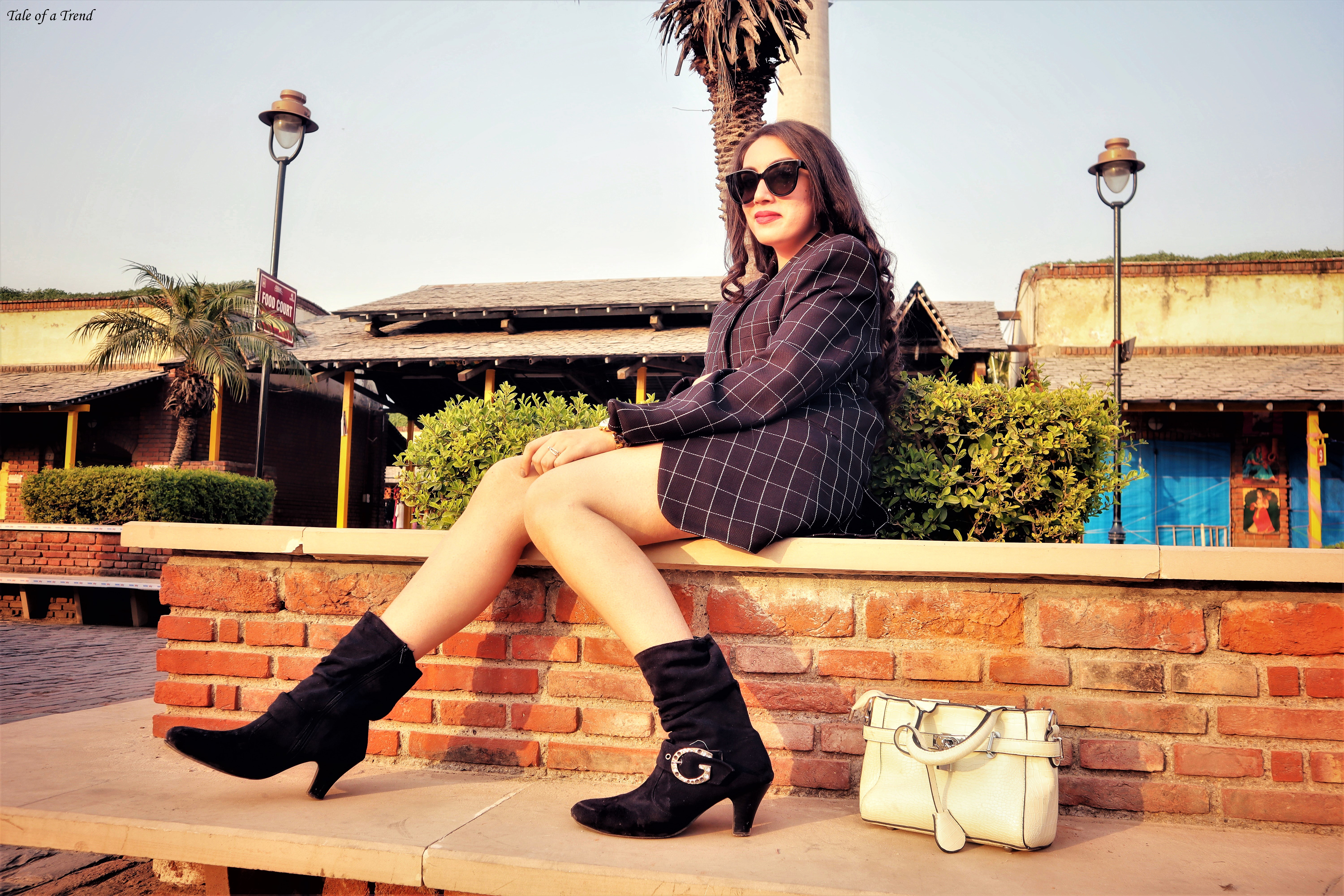 On a hot sunny afternoon, you can remove your dad's coat and flaunt your own attire.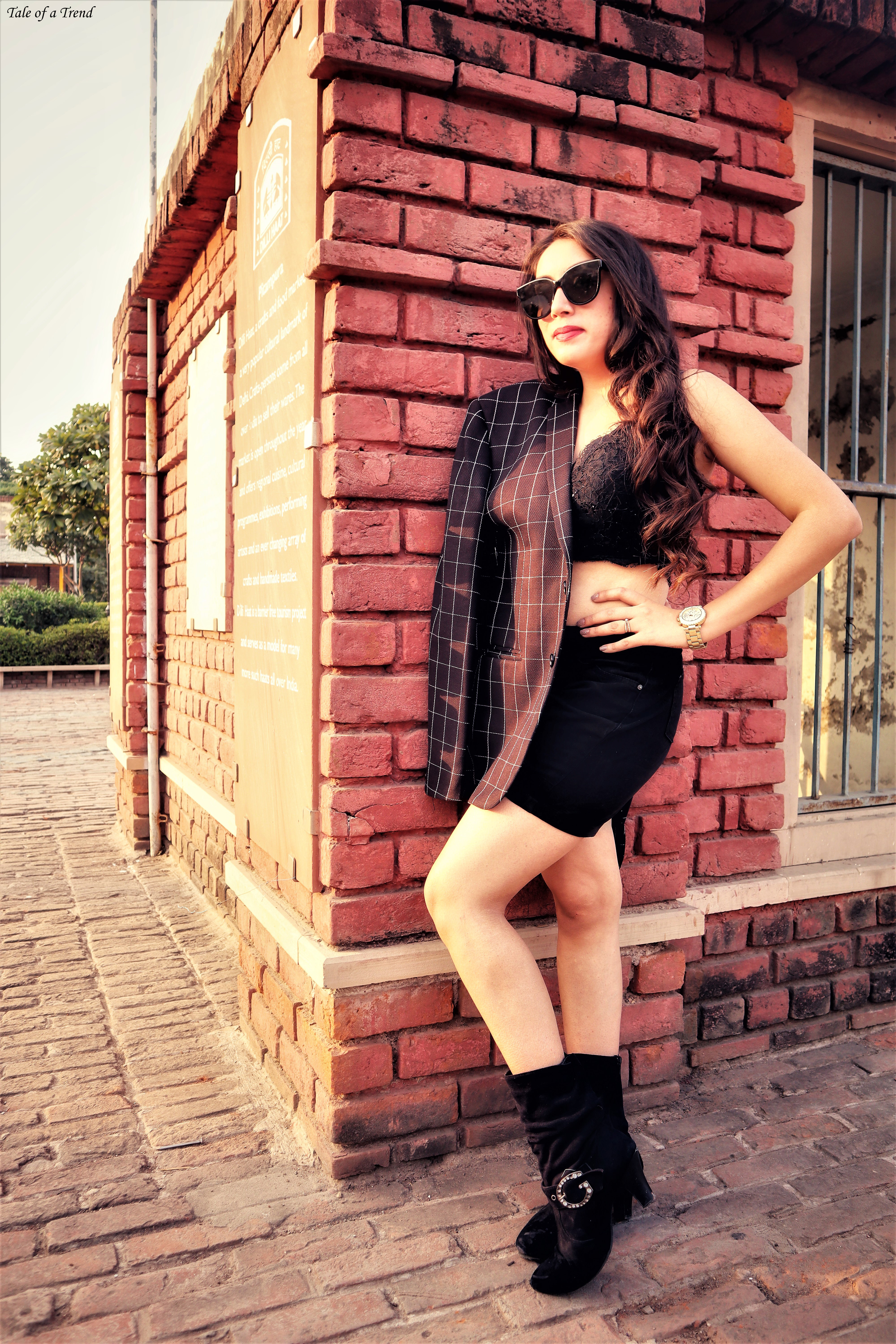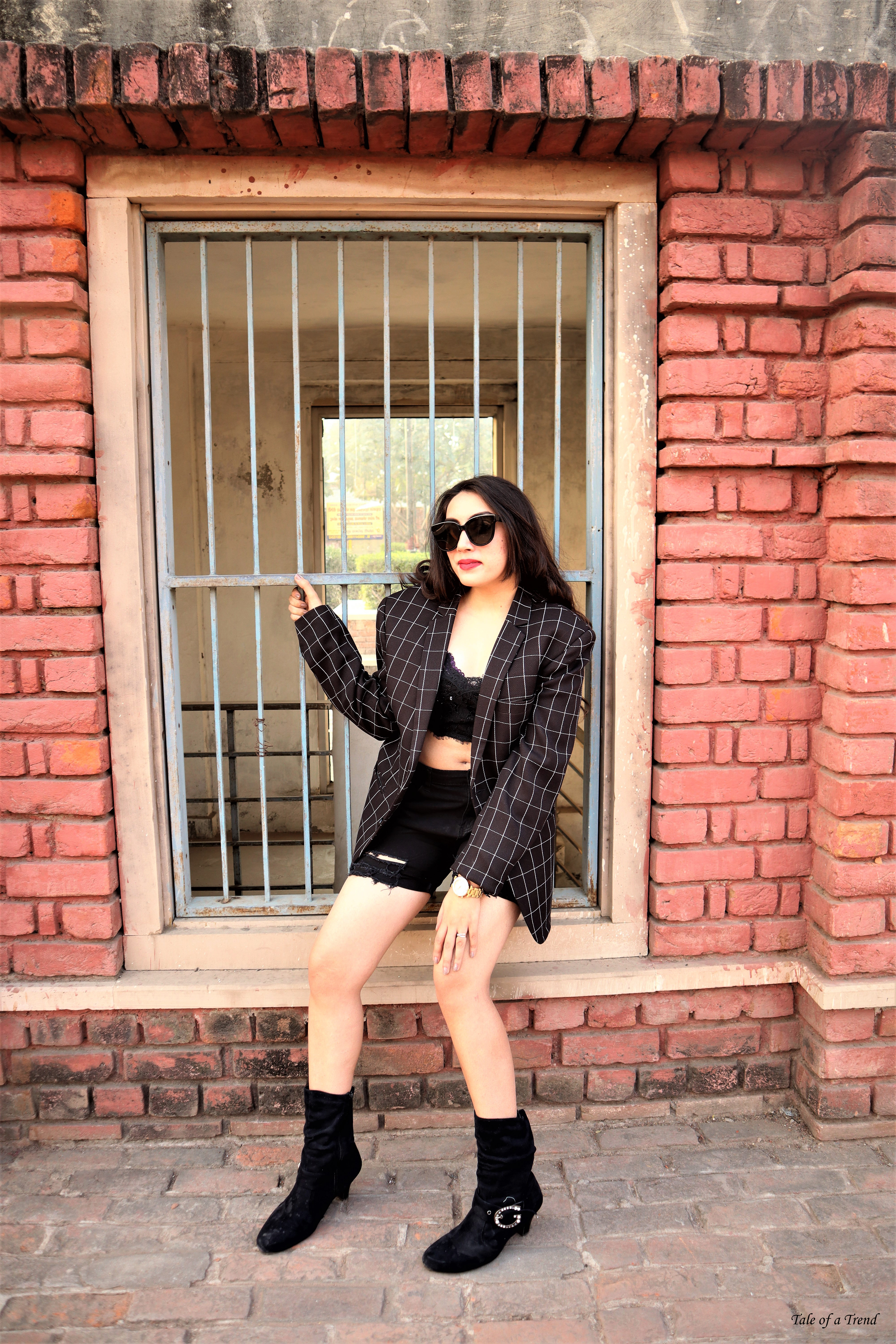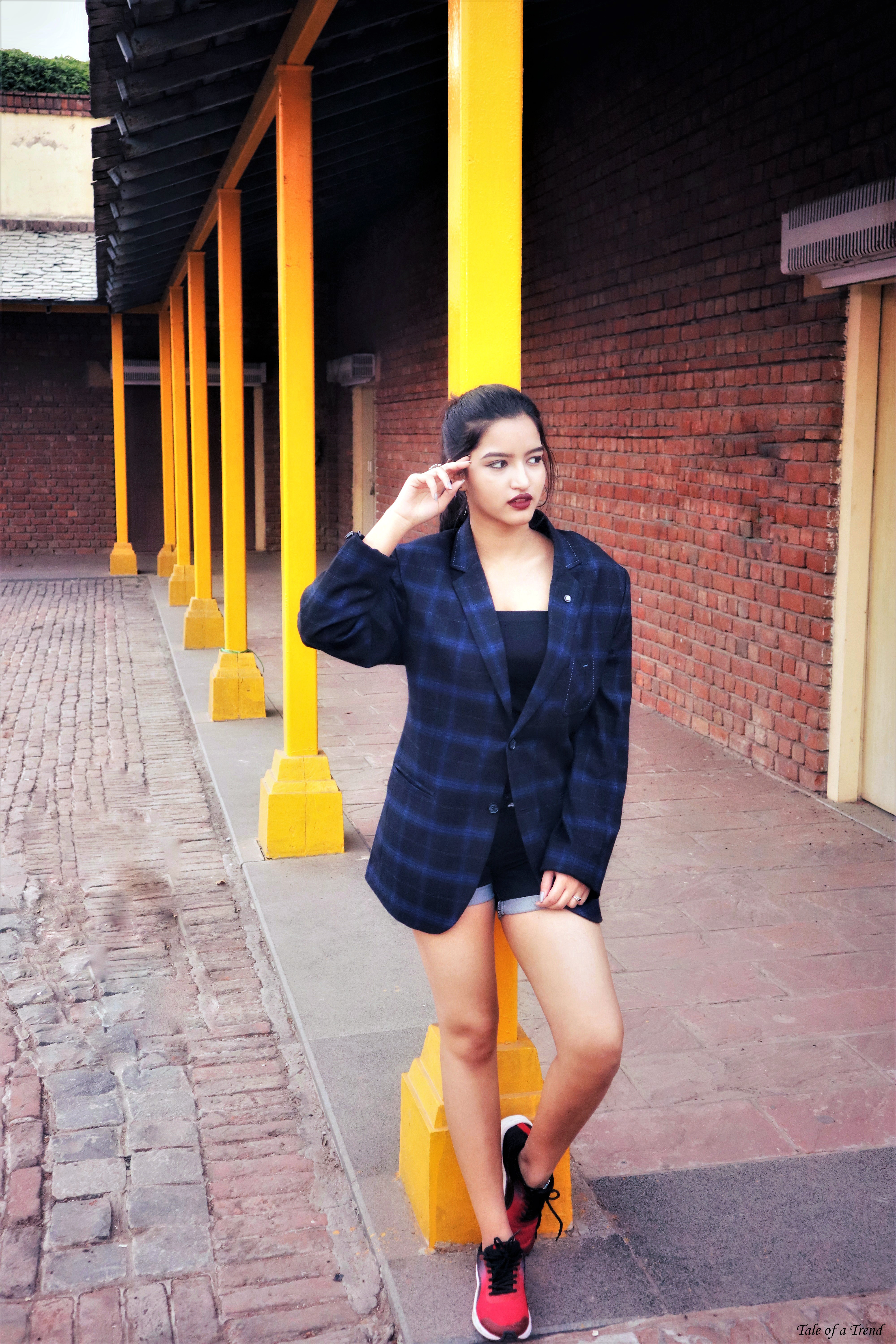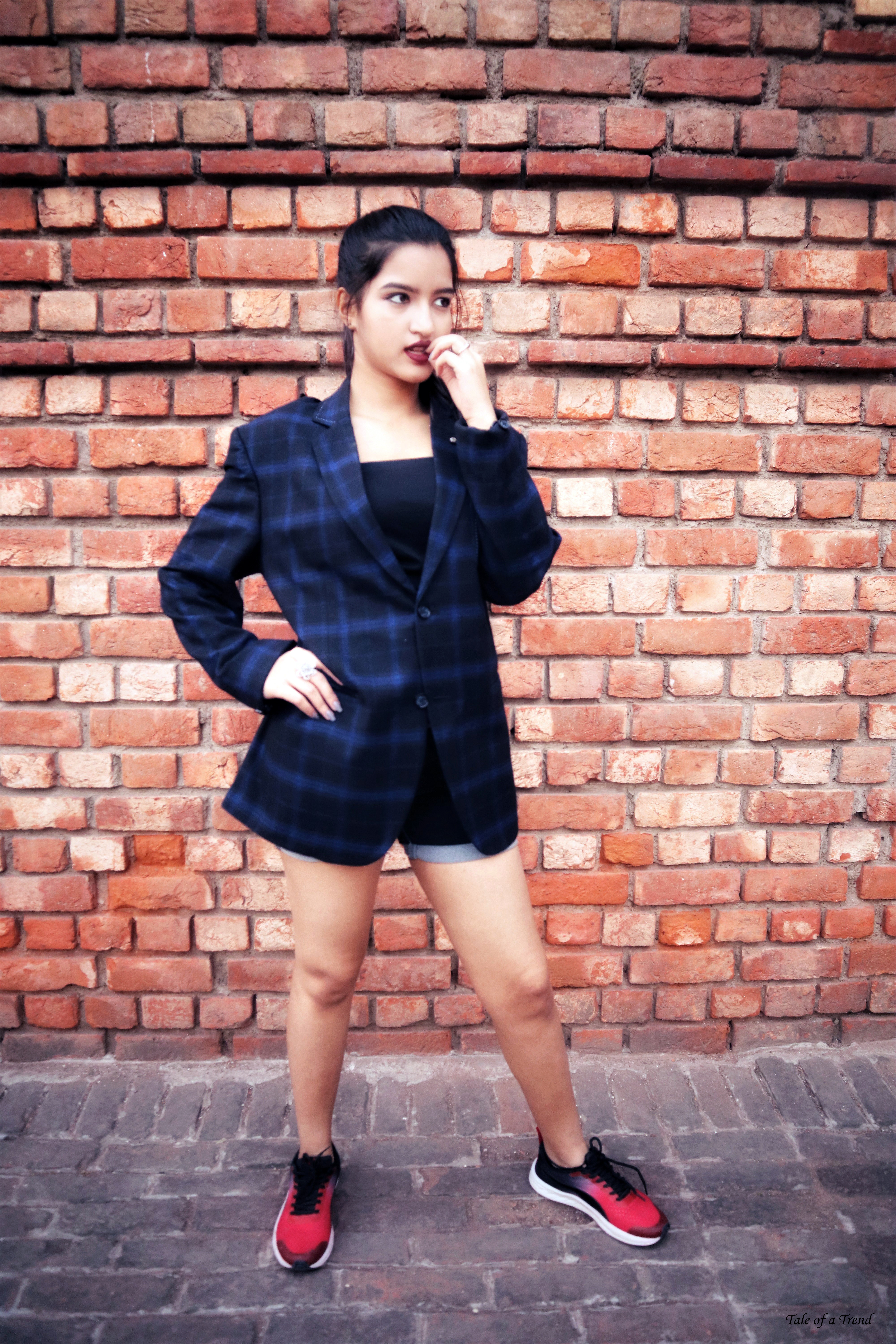 That is our No-Cost Fashion!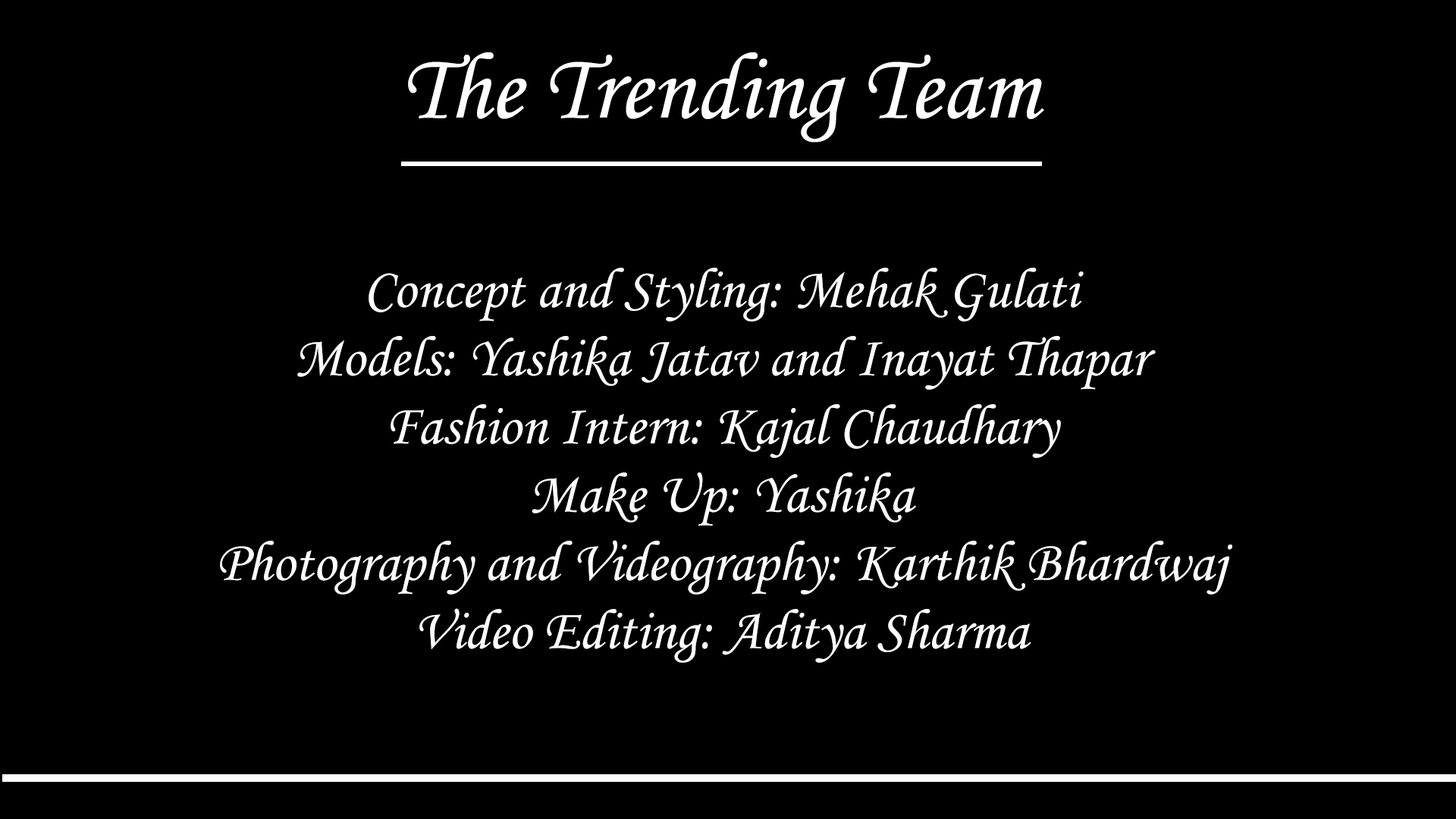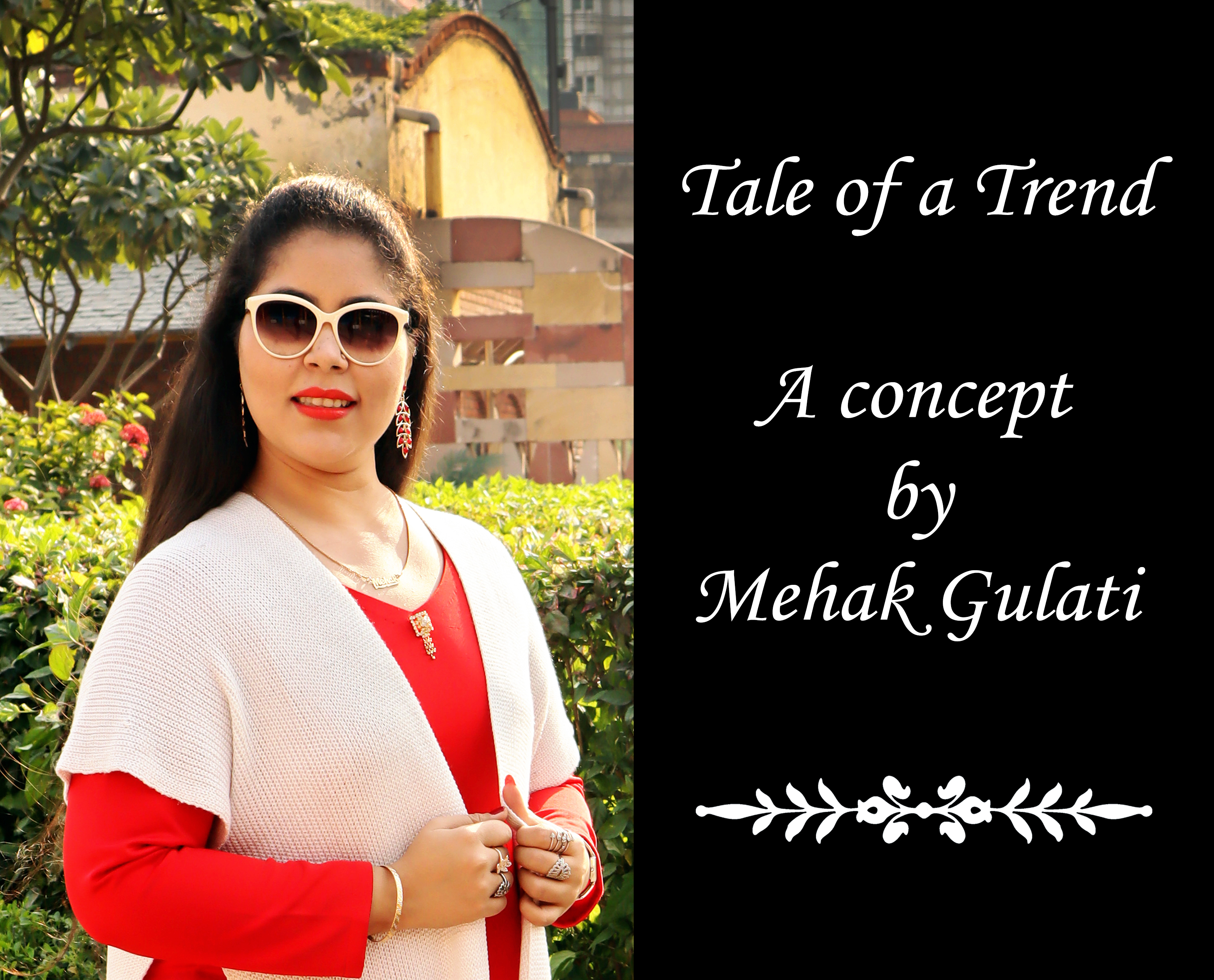 Behind the Scenes