'To shimmer'
or
'not to shimmer'
is always a big question for all the fashion lovers!
Well, then let me tell you my dear style savvy souls, the answer is always a big YES!! Trust me, your life won't sparkle, unless you do.
Whether, its dinnertime or lunch party, sequins add extravagance and offer an opportunity of some extra happiness. A combination of matte and glitter is always most fascinating. So, come and fall in love with this bling take over in fashion. Scroll a bit to 'shimmer and shine' with some most impeccable style statements at Tale of a Trend.
CAUTION:- Never try to over-do this flashy-fashion! Wear it with utmost grace.
The Black and Beige story:- A black short sequined skirt paired with voluminous sleeve shirt styled top is an irresistible mingle of colour, texture and glitter in a single attire. Accessorise it with gold or black earrings and get set in a party mood.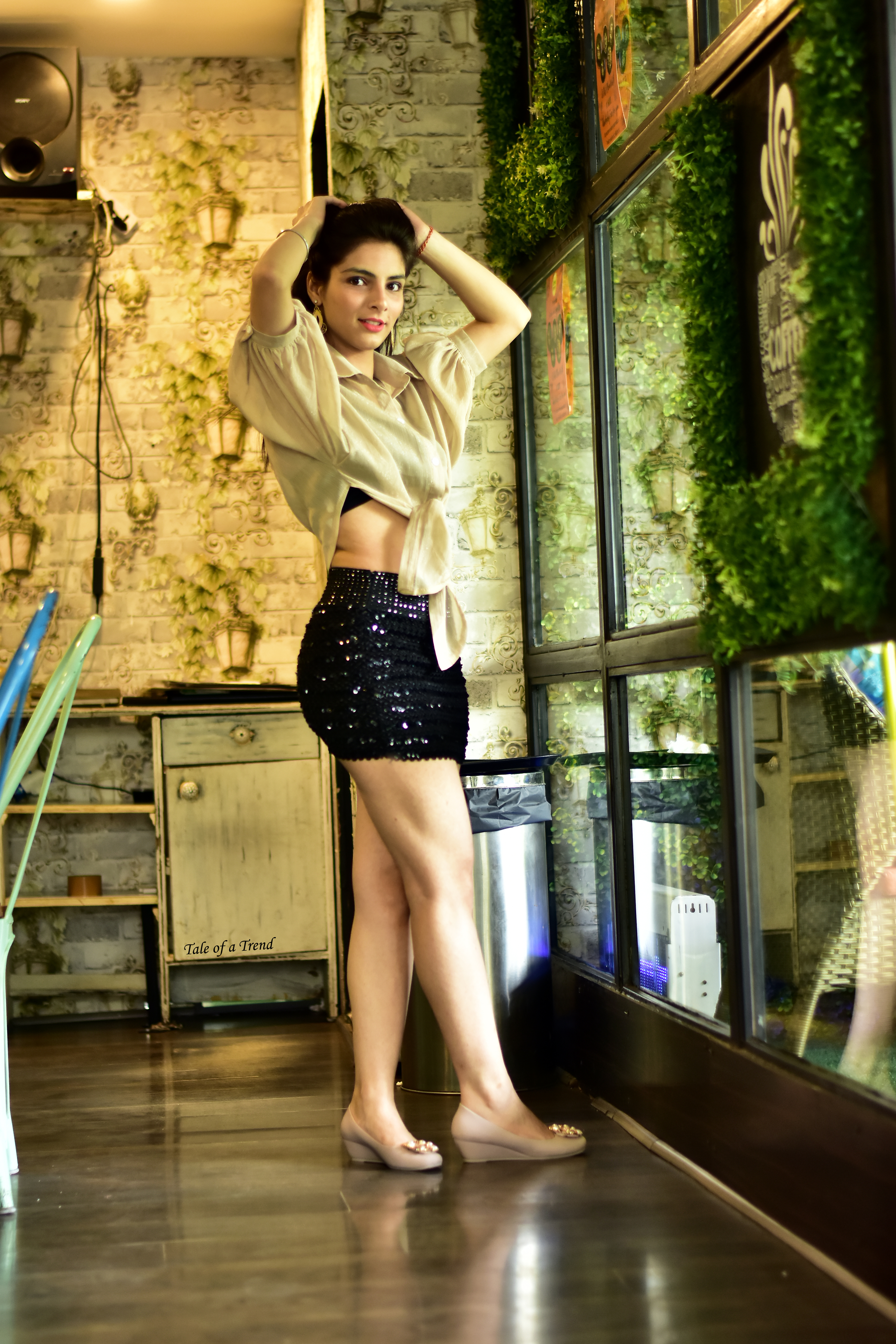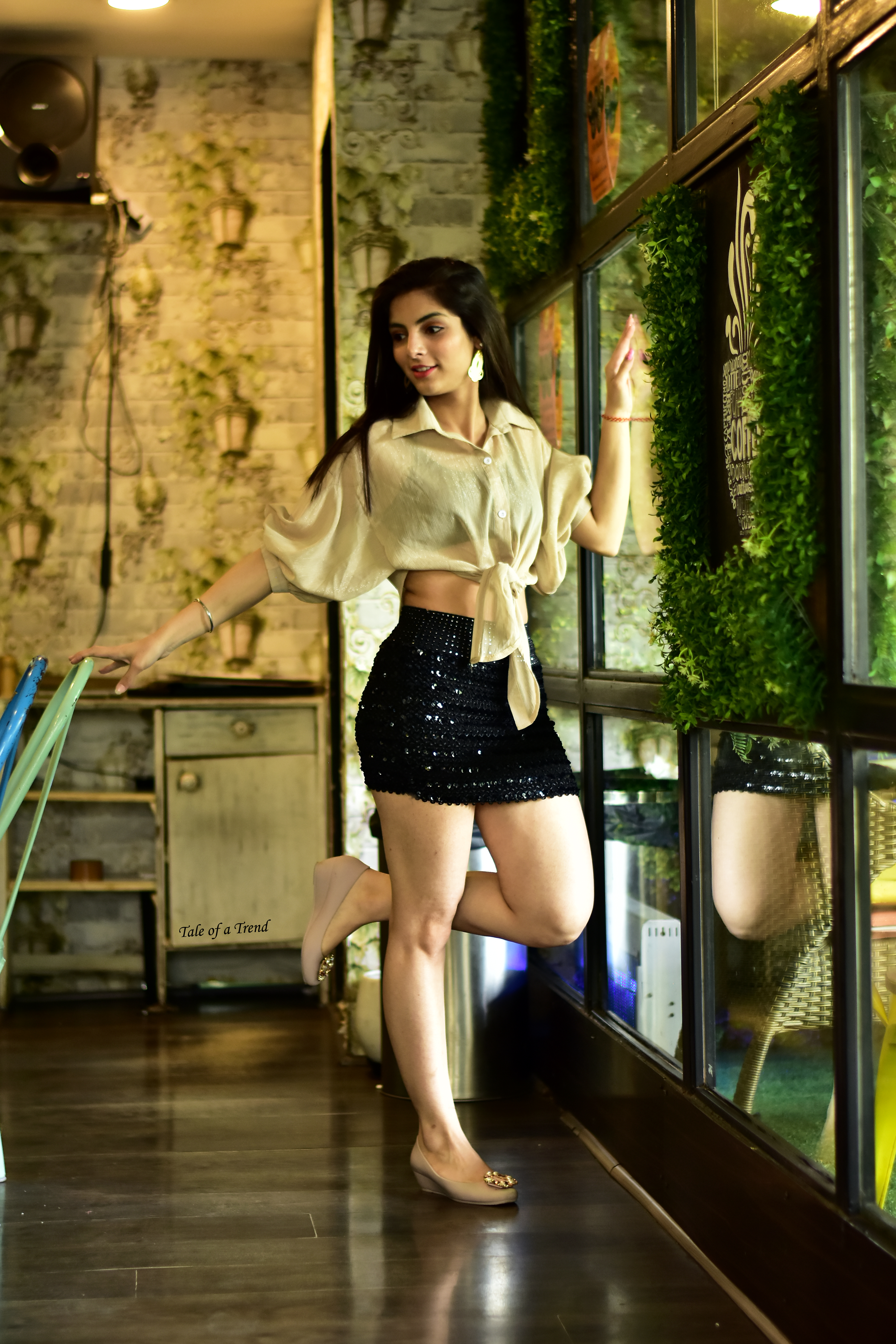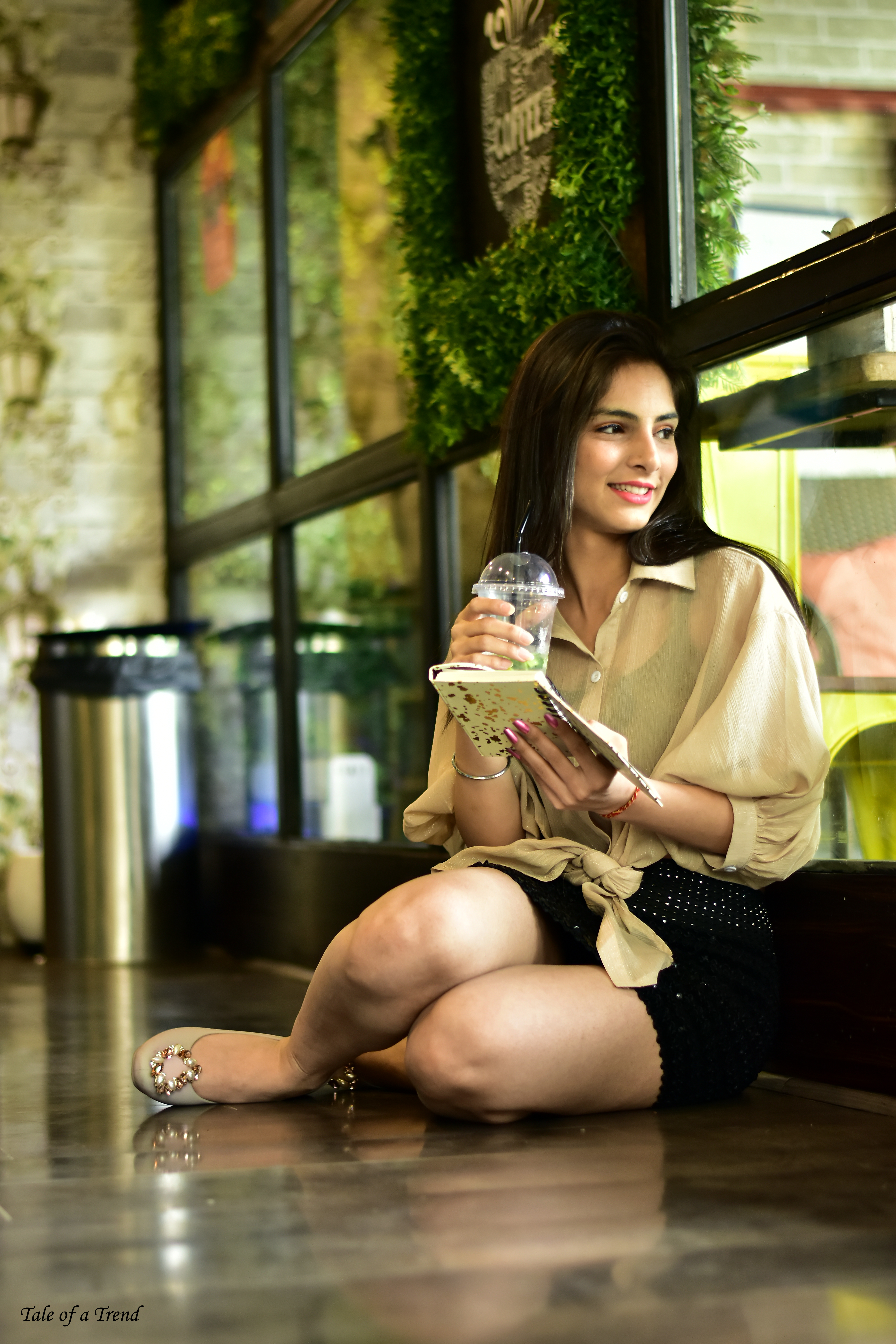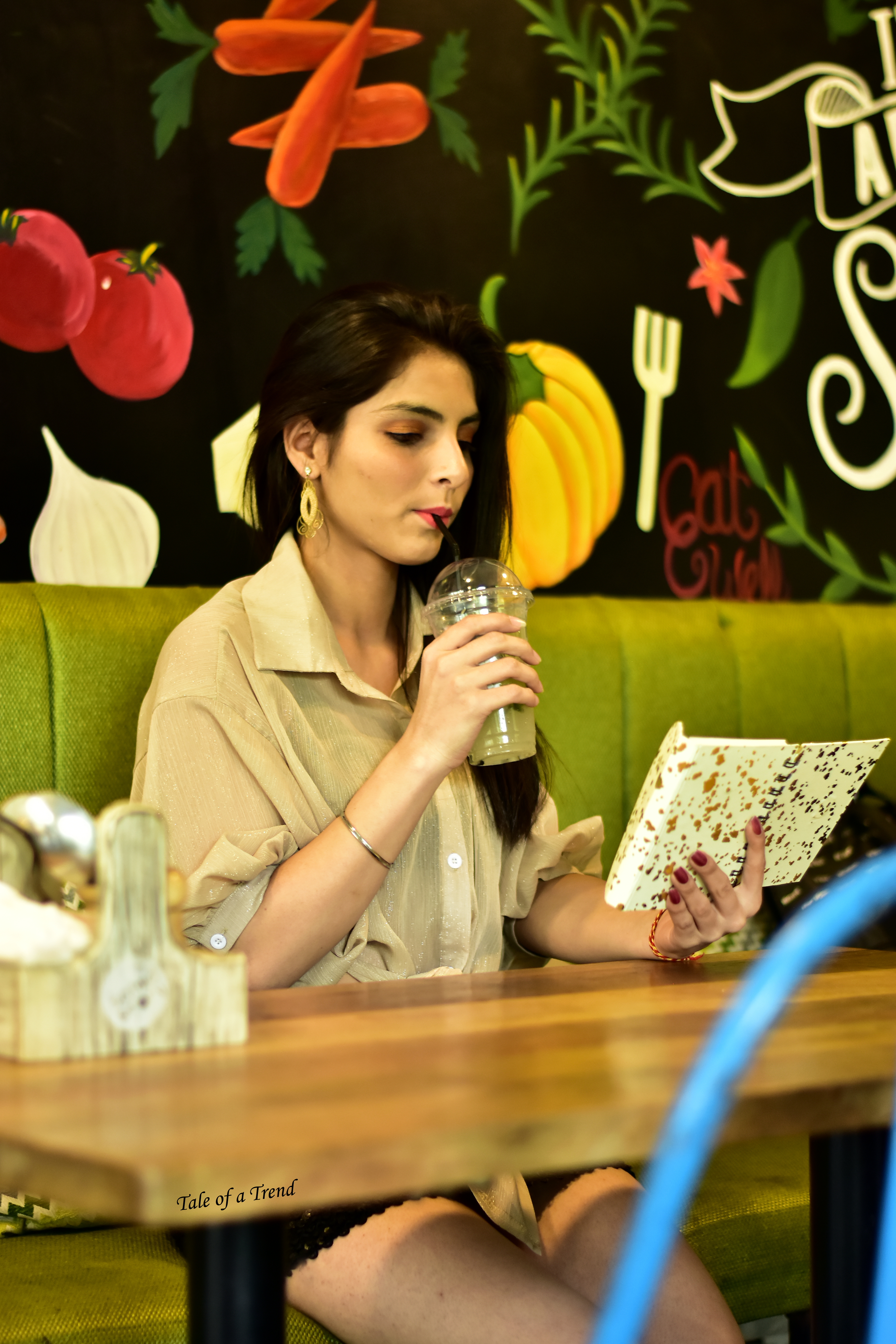 2. Obsession with Glitter and Green:- The aqua green is one of the most pleasing colour to the eyes. Embrace the return of disco era (80's) with green sequined crop top and mini skirt.  Always keep in mind to  go for monotones and straight silhouettes in your 'all-sequined' dress to create a bold trend alert.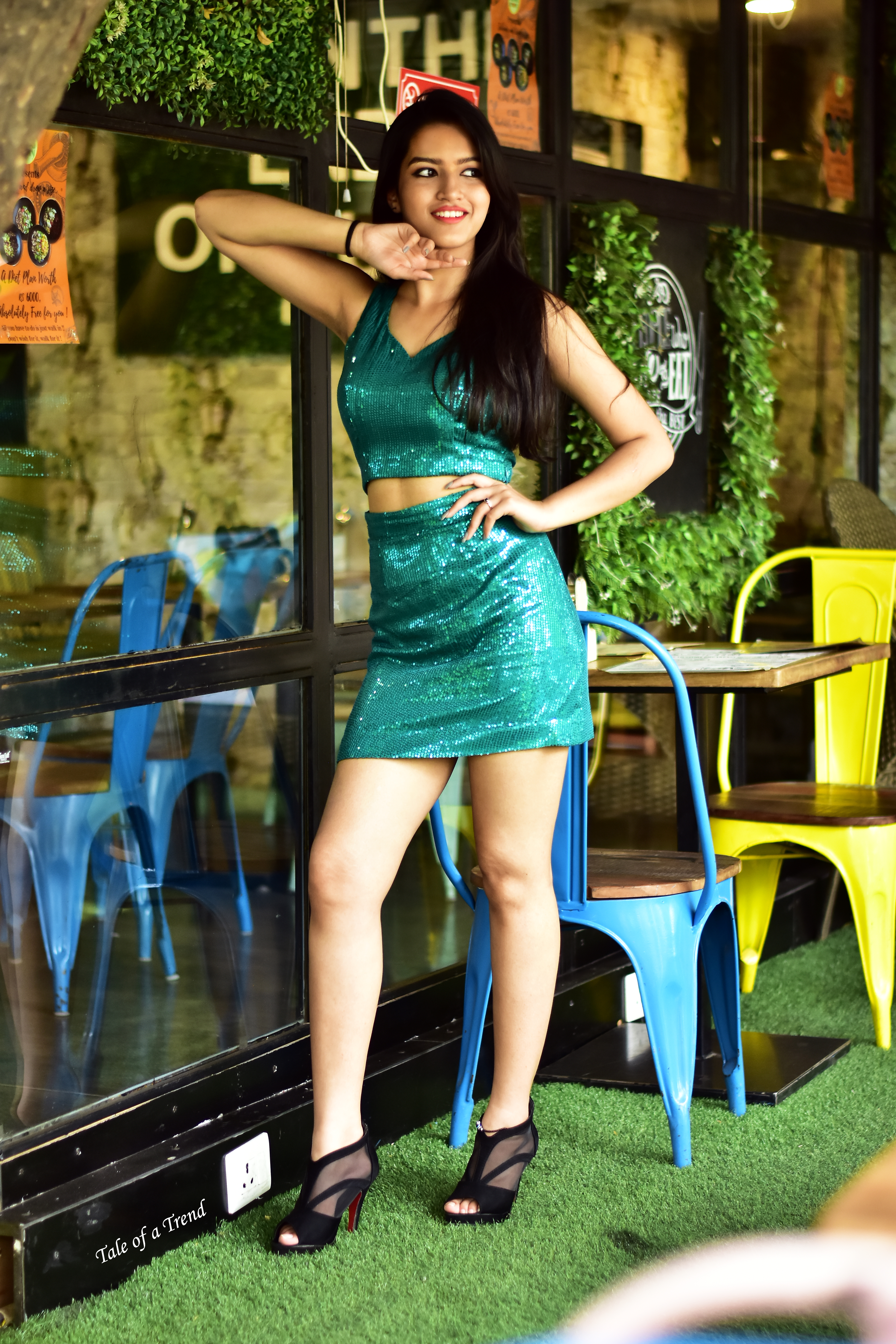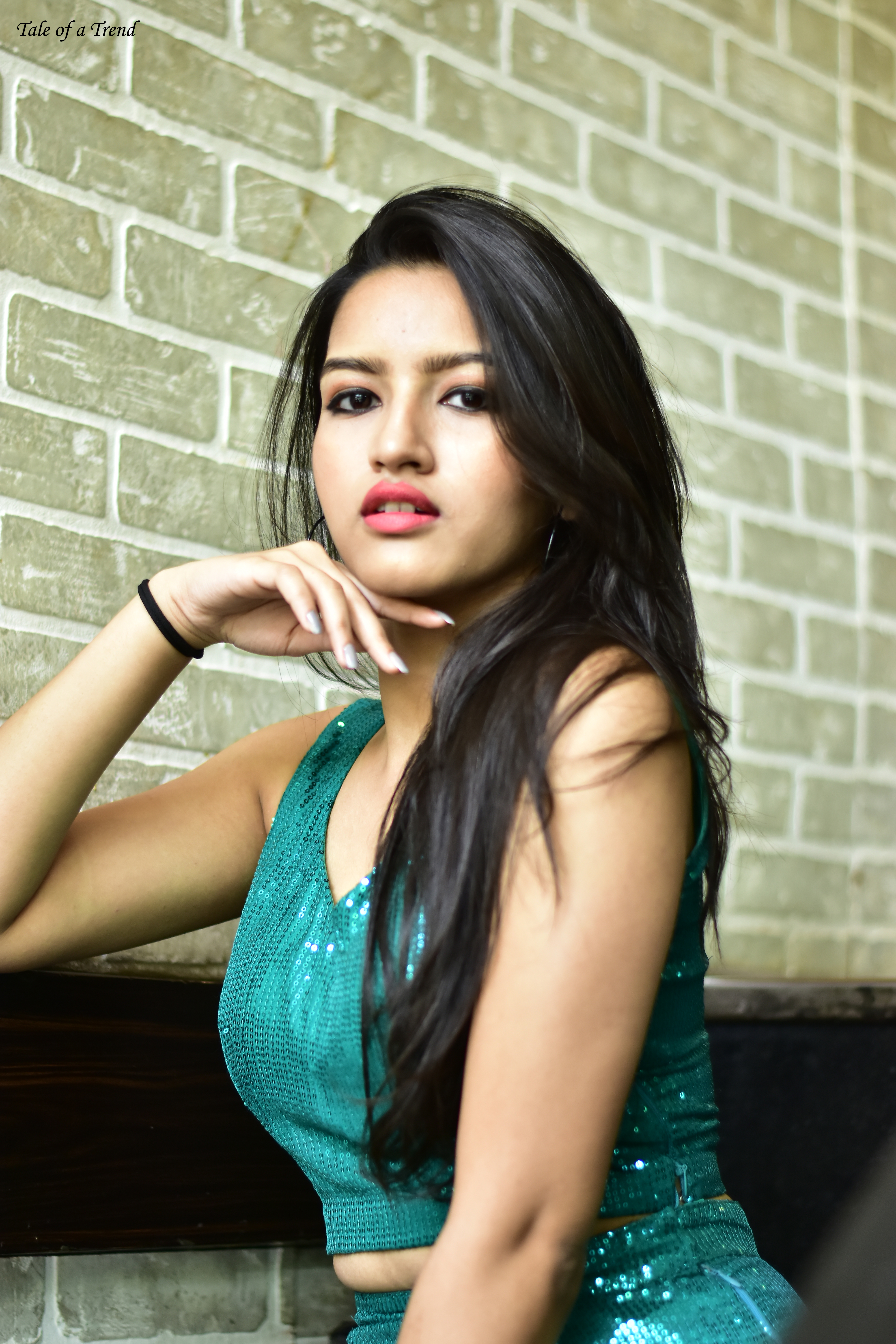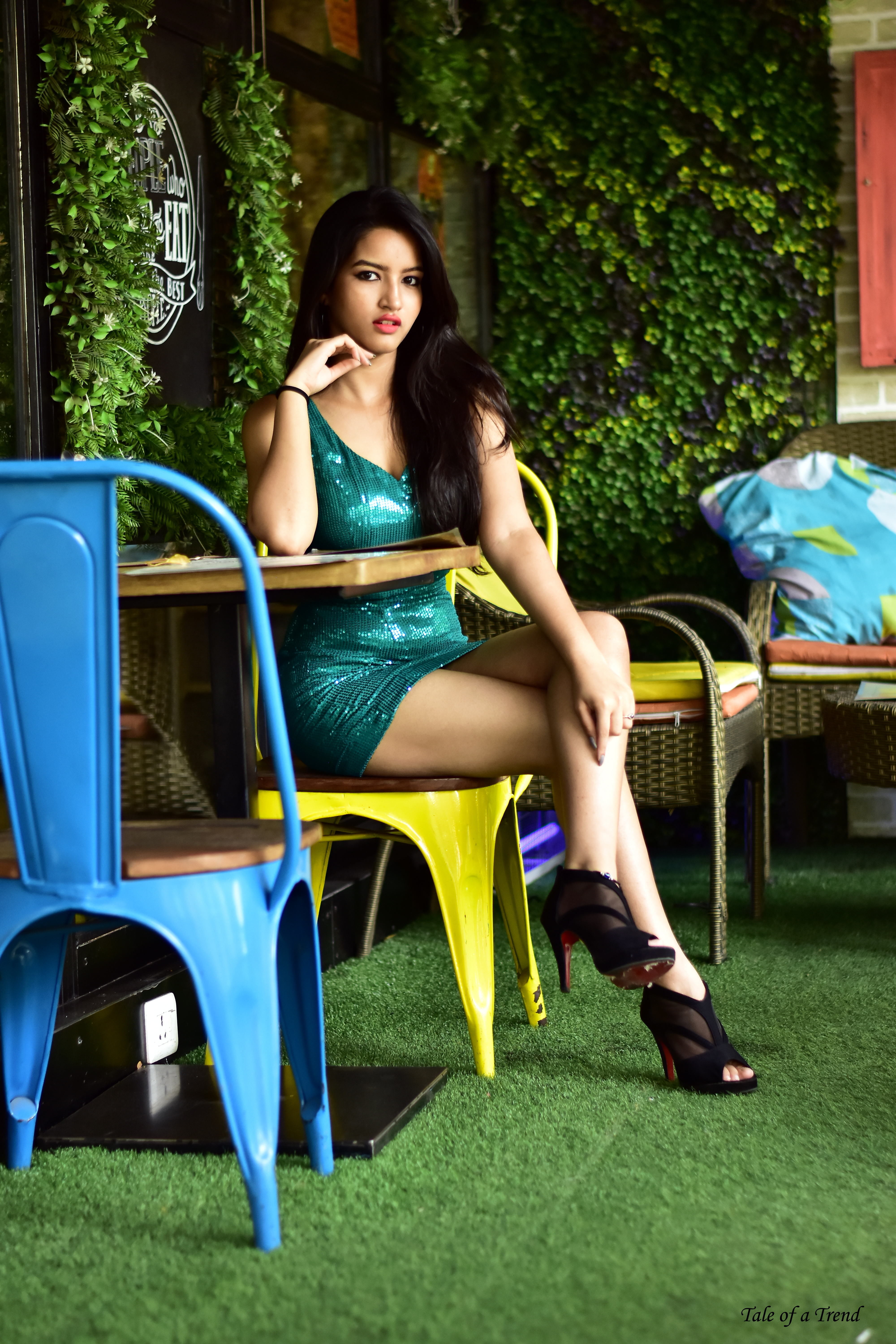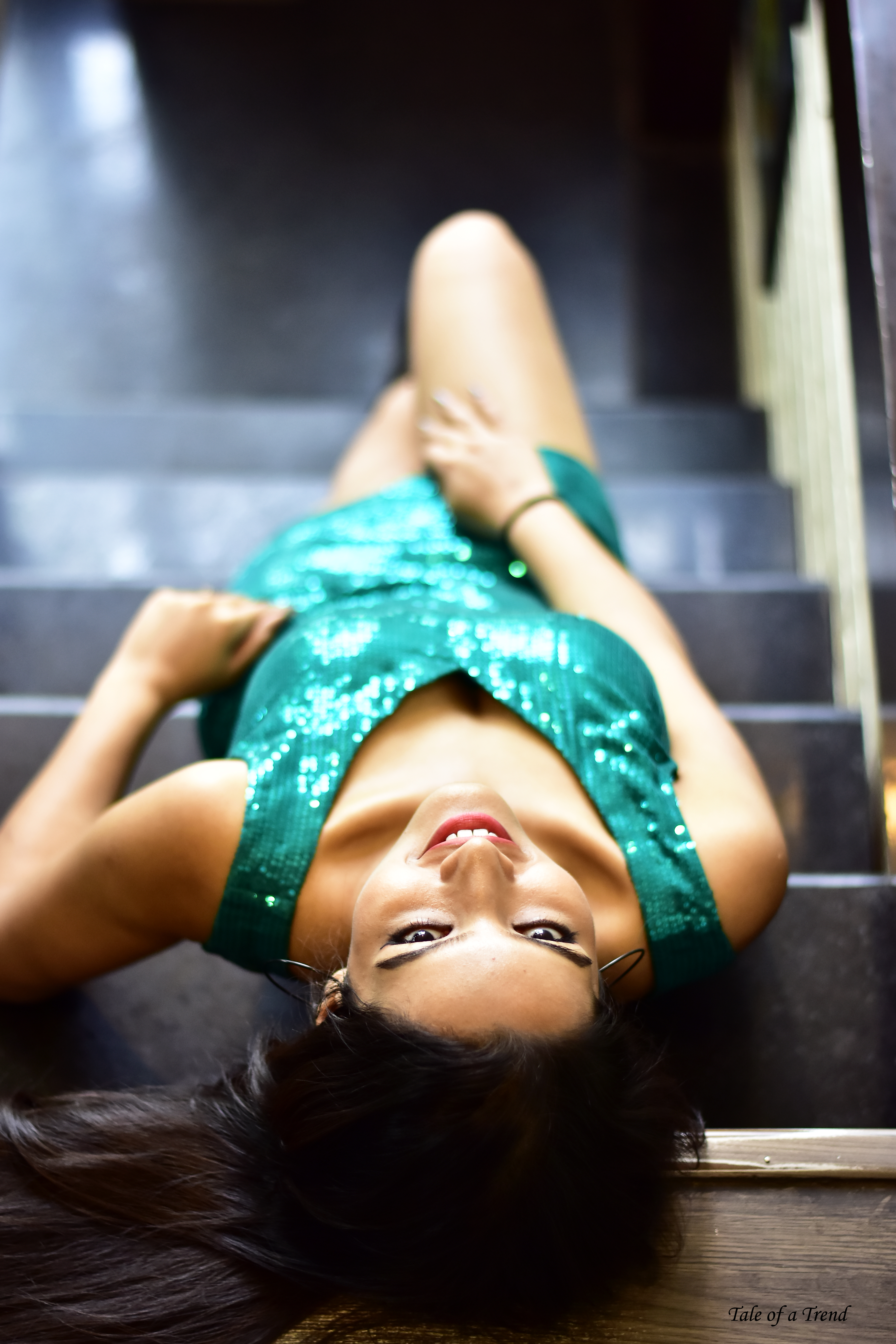 3. Vintage shirts with glitter bomb:- Who says shimmer is gender biased and restricted only to women? Discover the handsome men of Tale of a Trend in a splash of sequined shirts, once again in hues of green.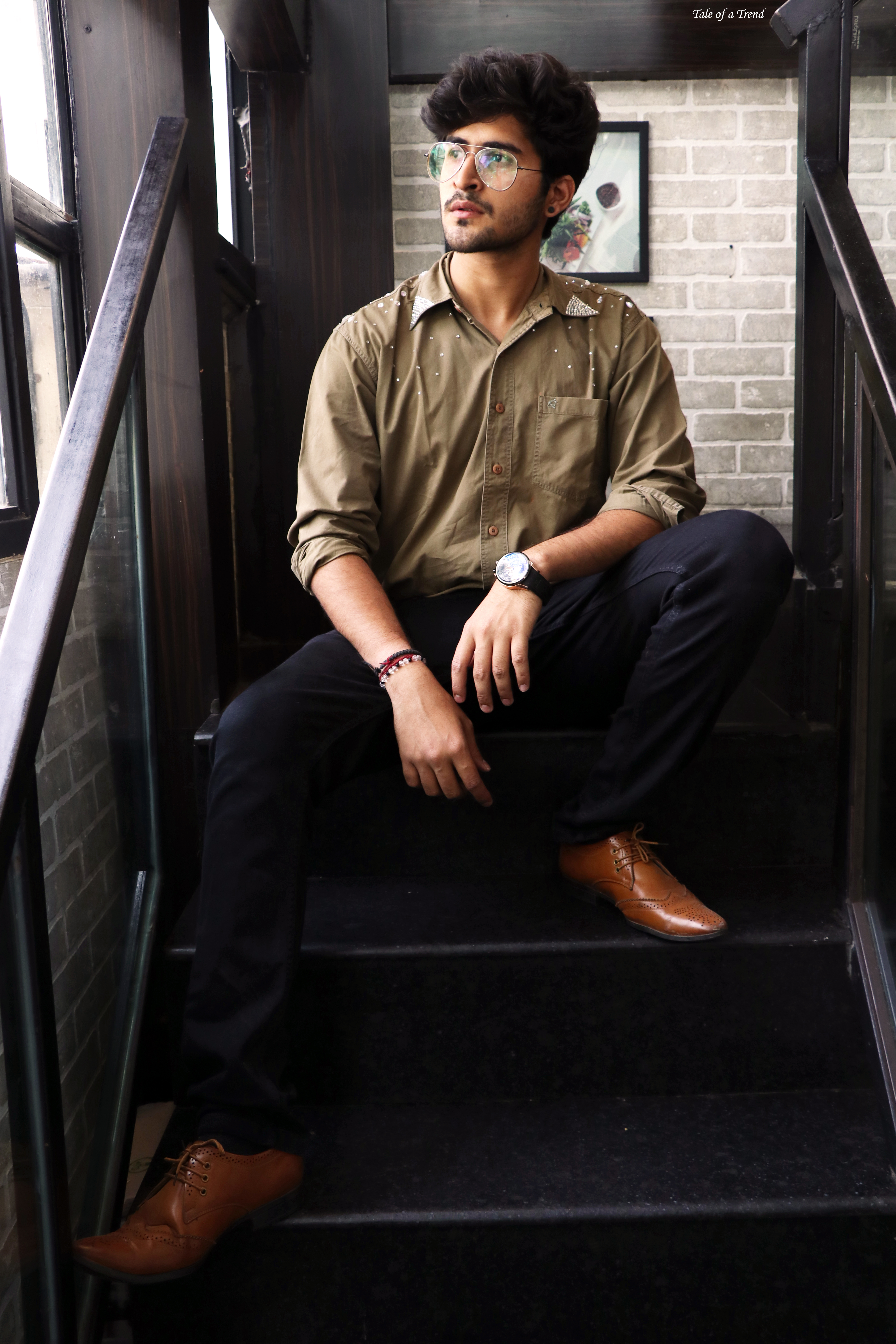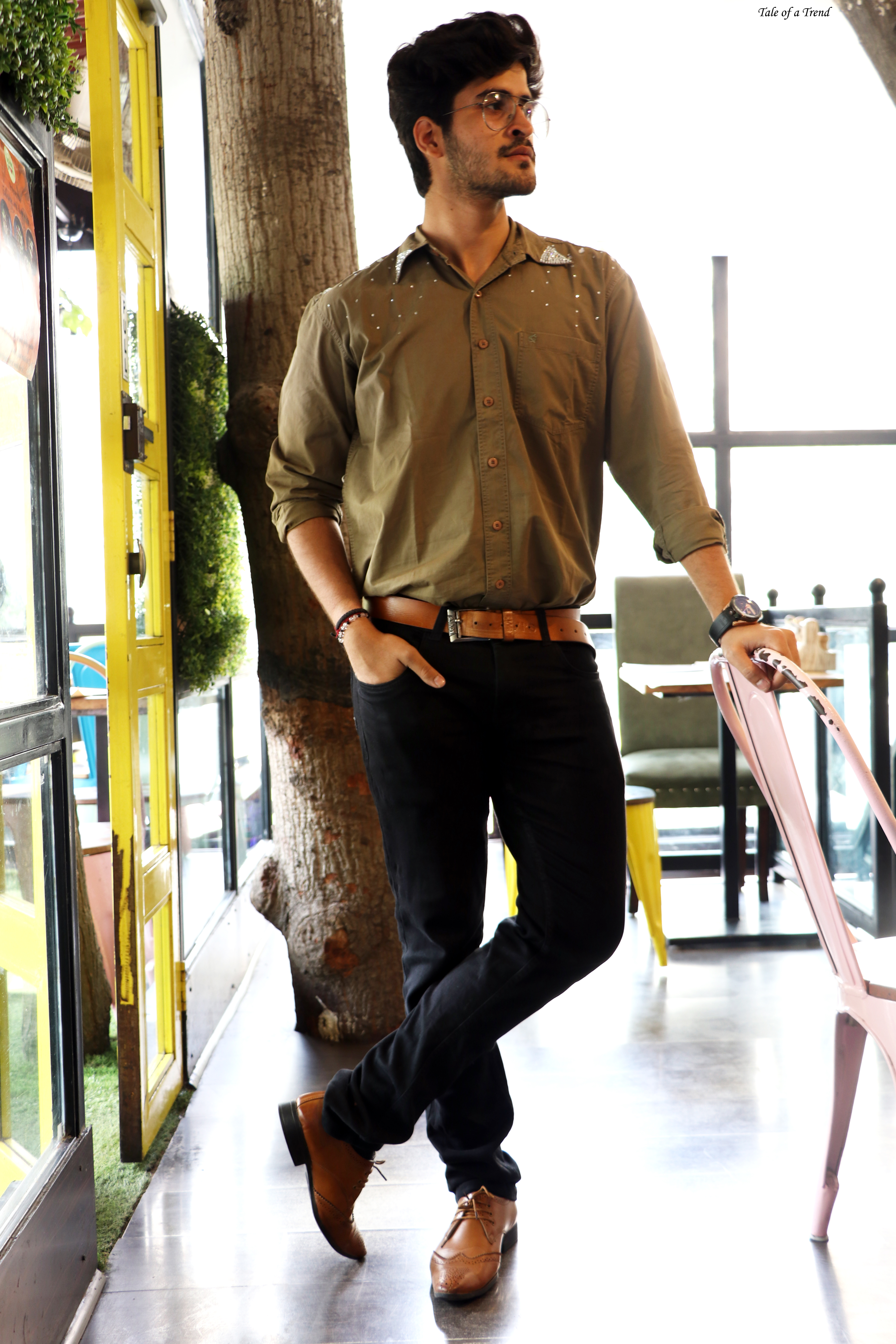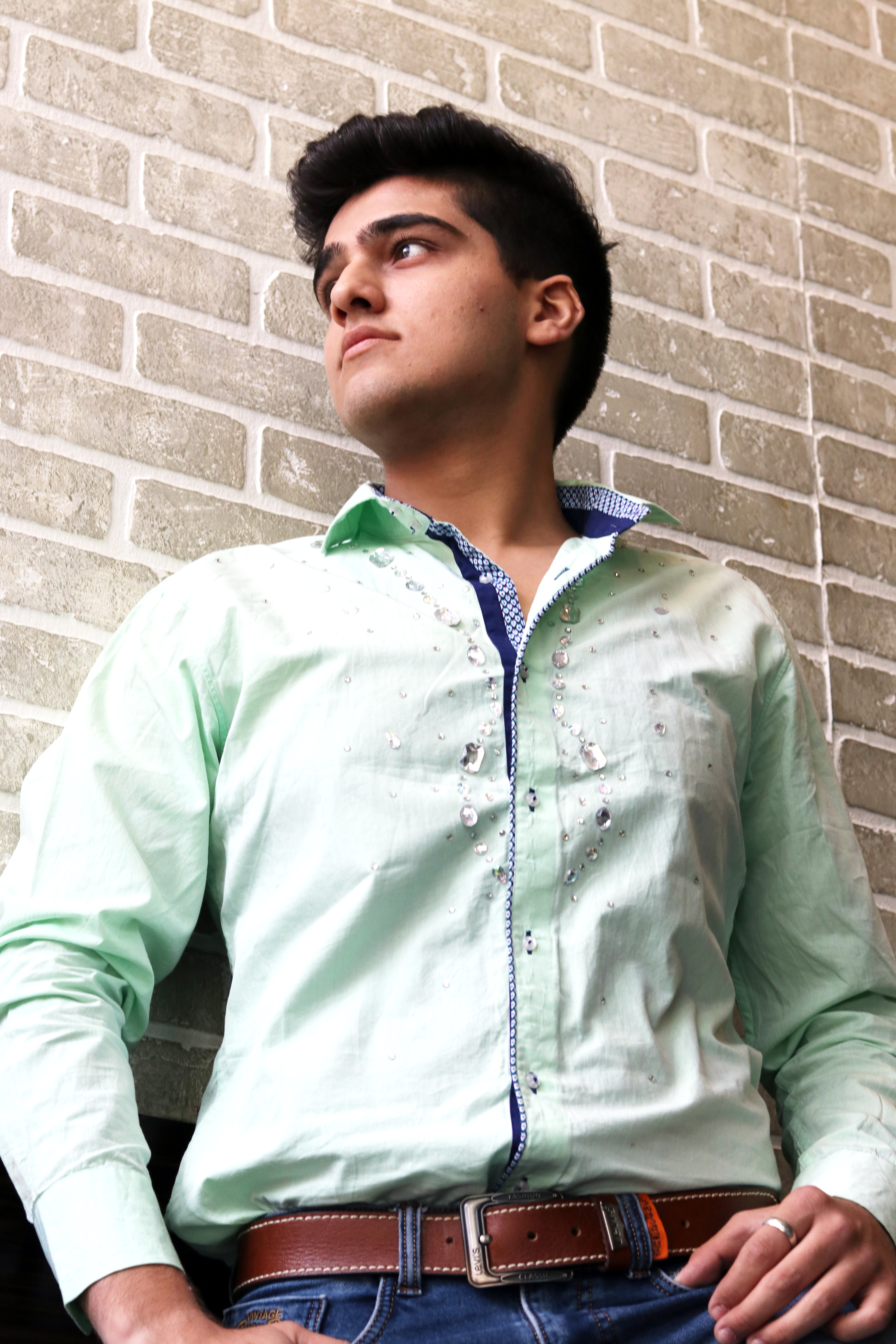 4. Pour some shimmer on my cape:-If minimalism is the mantra of your closet collection and you also wish to be high on glam with blingy outfits then, this blue cape with sequins border paired with denim shorts and long boots is just apt for you. Once again, a glitter monochrome to rock the runway streets! The big round earrings further add to the charm of the attire.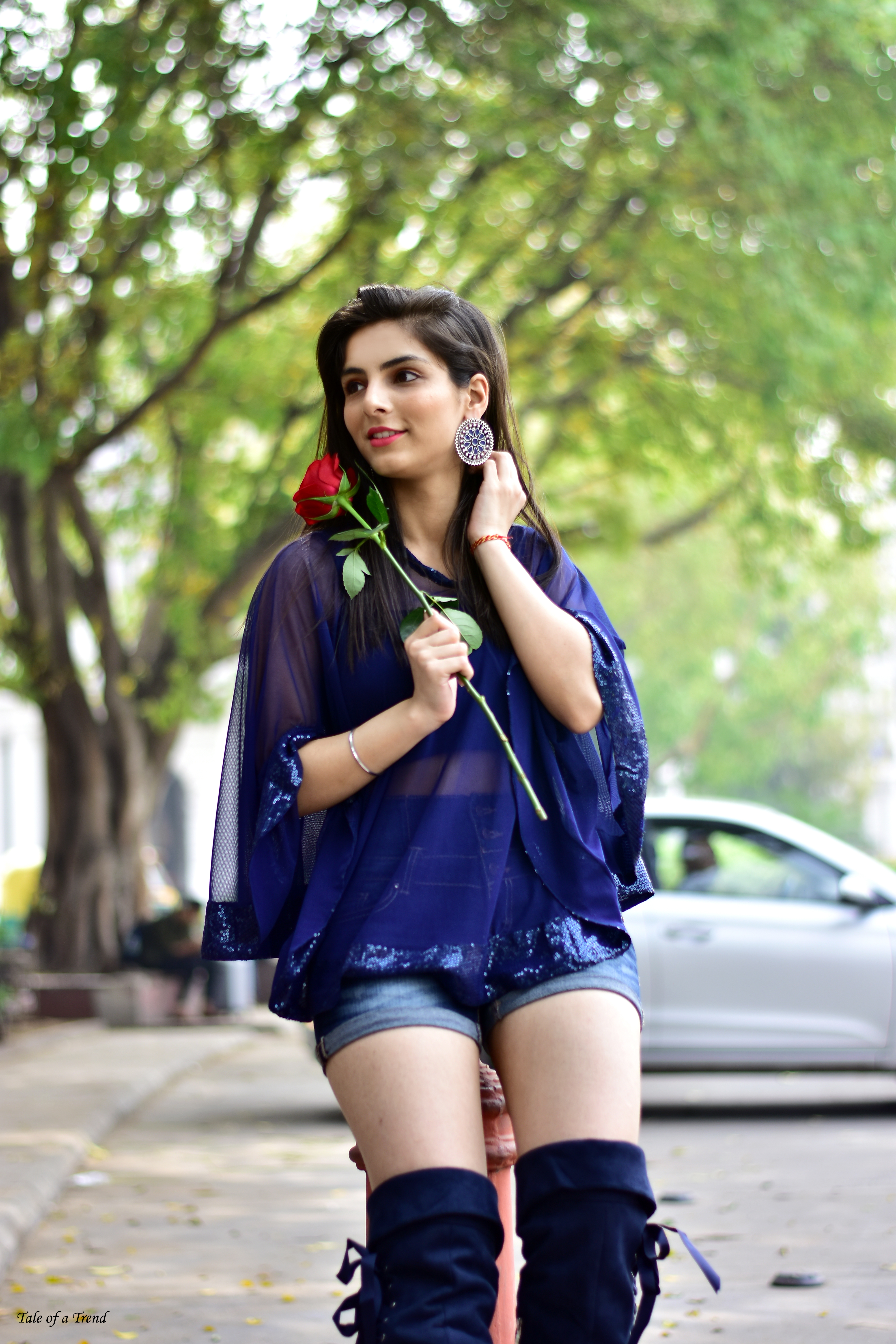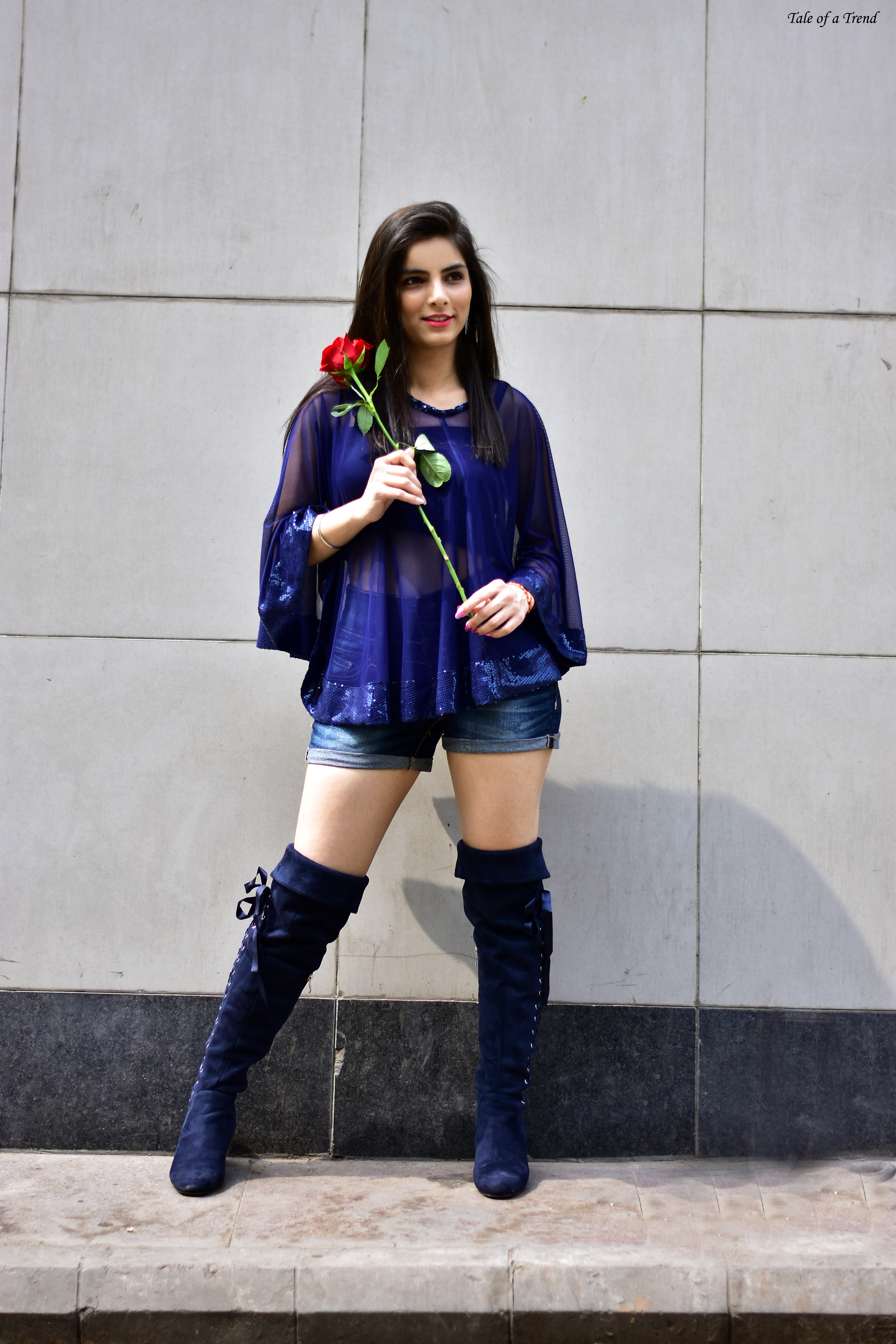 5. Go neon with sequins:-Neon sequins, too, popped up as a promising trend! But, be careful to team up this high chroma, blingtastic trend with neutrals; either black or white for ultra-glamorous appeal.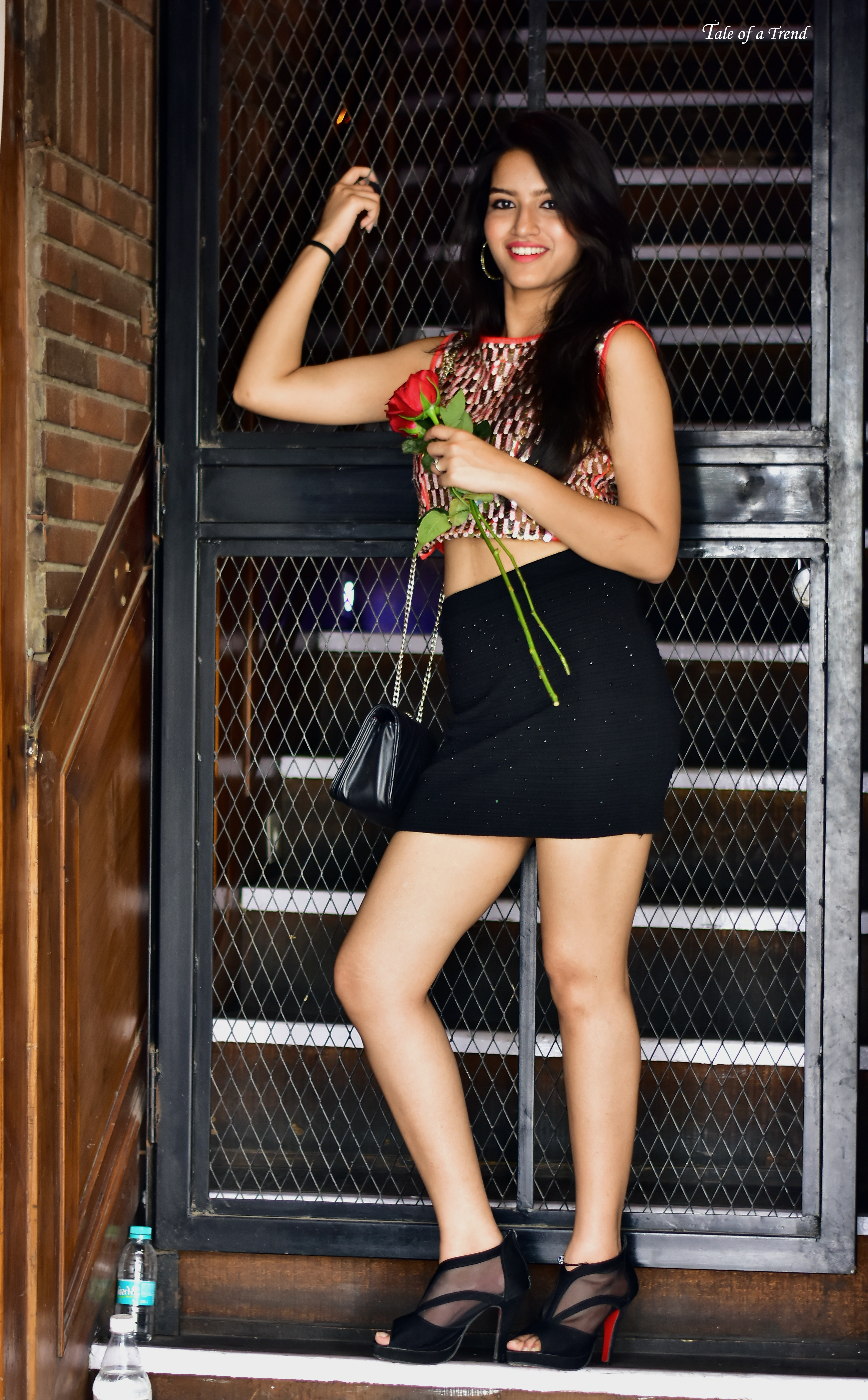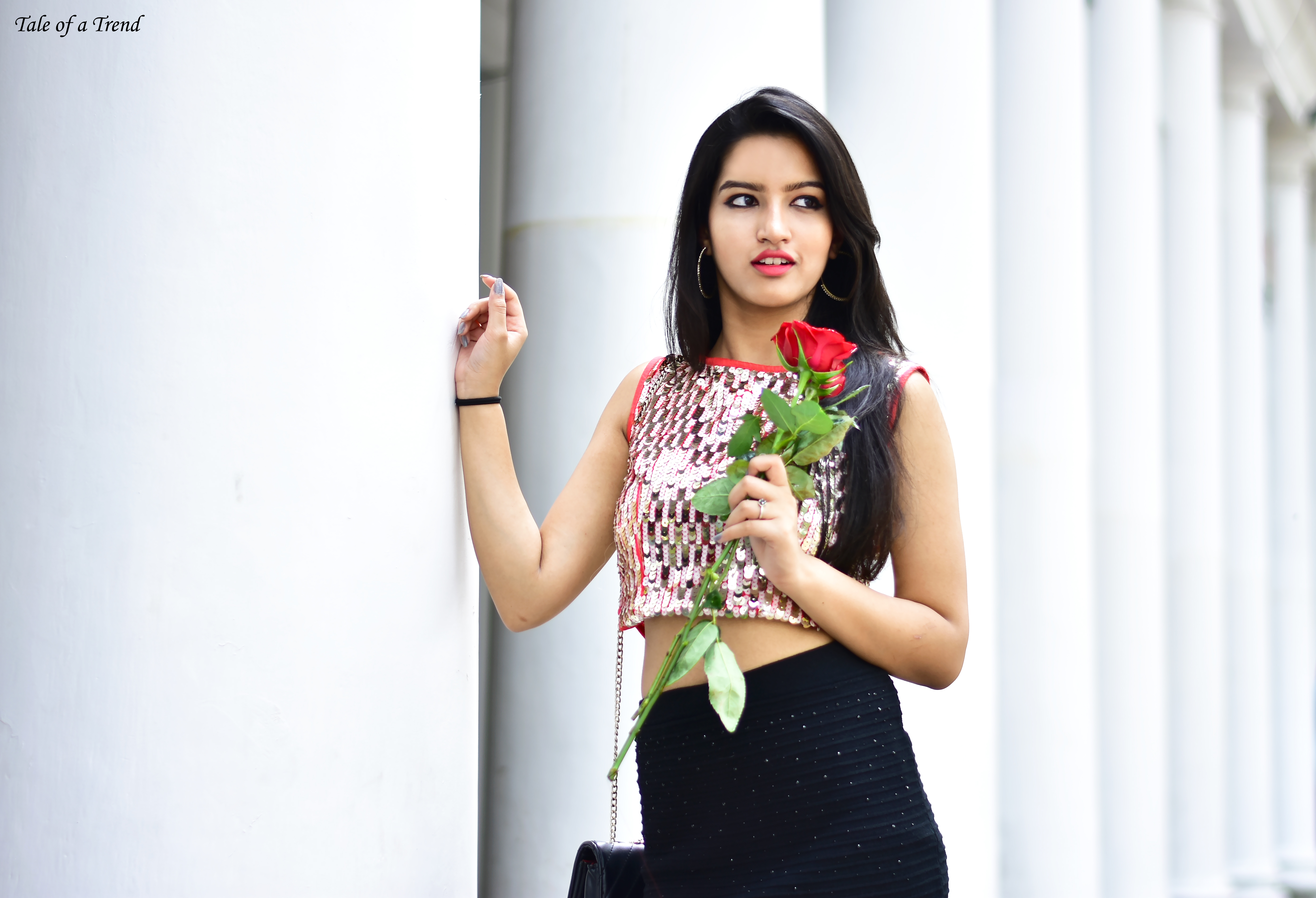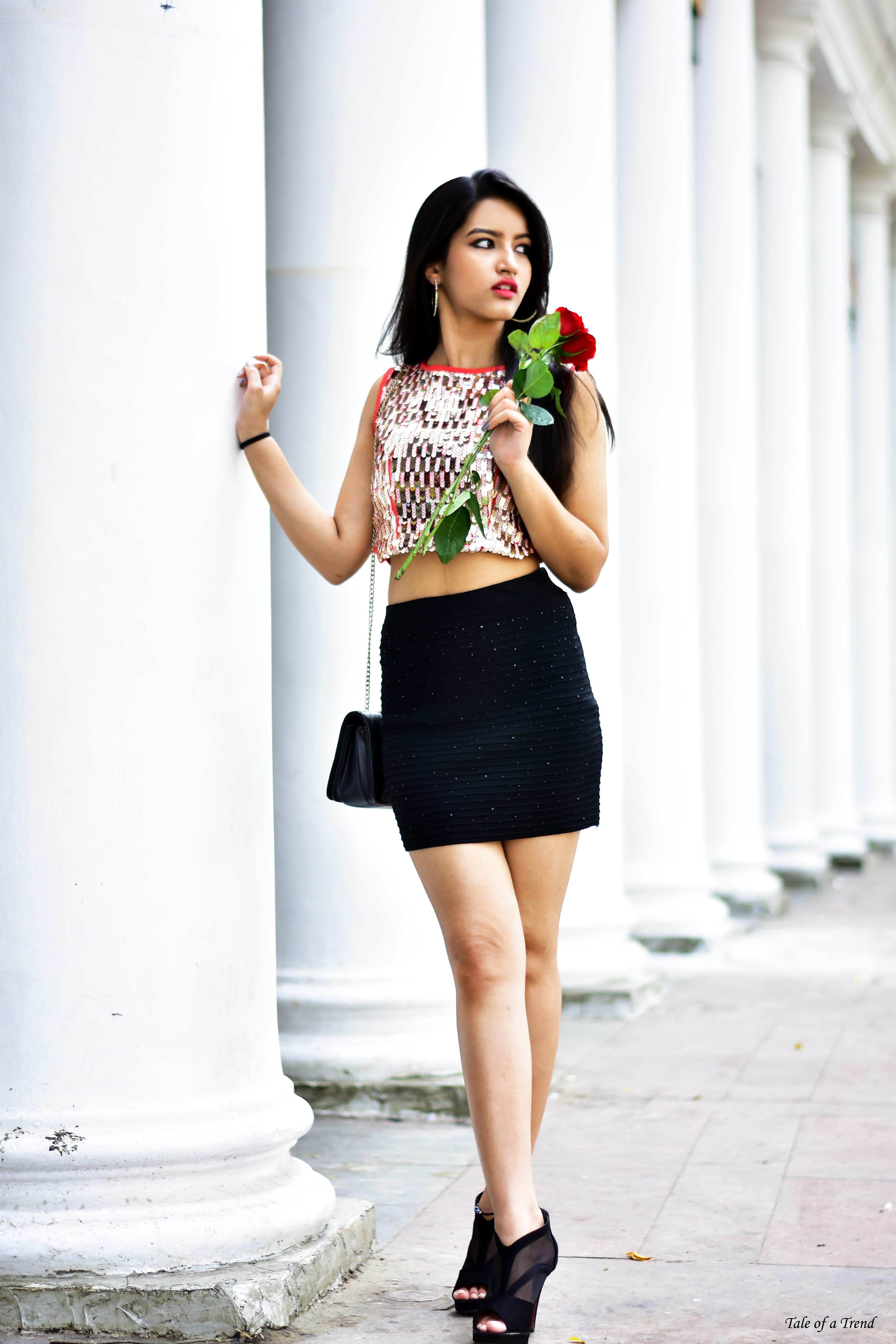 6. All that glitters is not gold:- The shimmering gold tone-on-tone sequined short one piece dress with sparkling gold heels is just a perfect evening wear and day appropriate attire too. Though it is not real gold, but, mind it, the sheen is no less than that. (*tone-on-tone sequins- gold sequins on gold base or black sequins on black base etc..)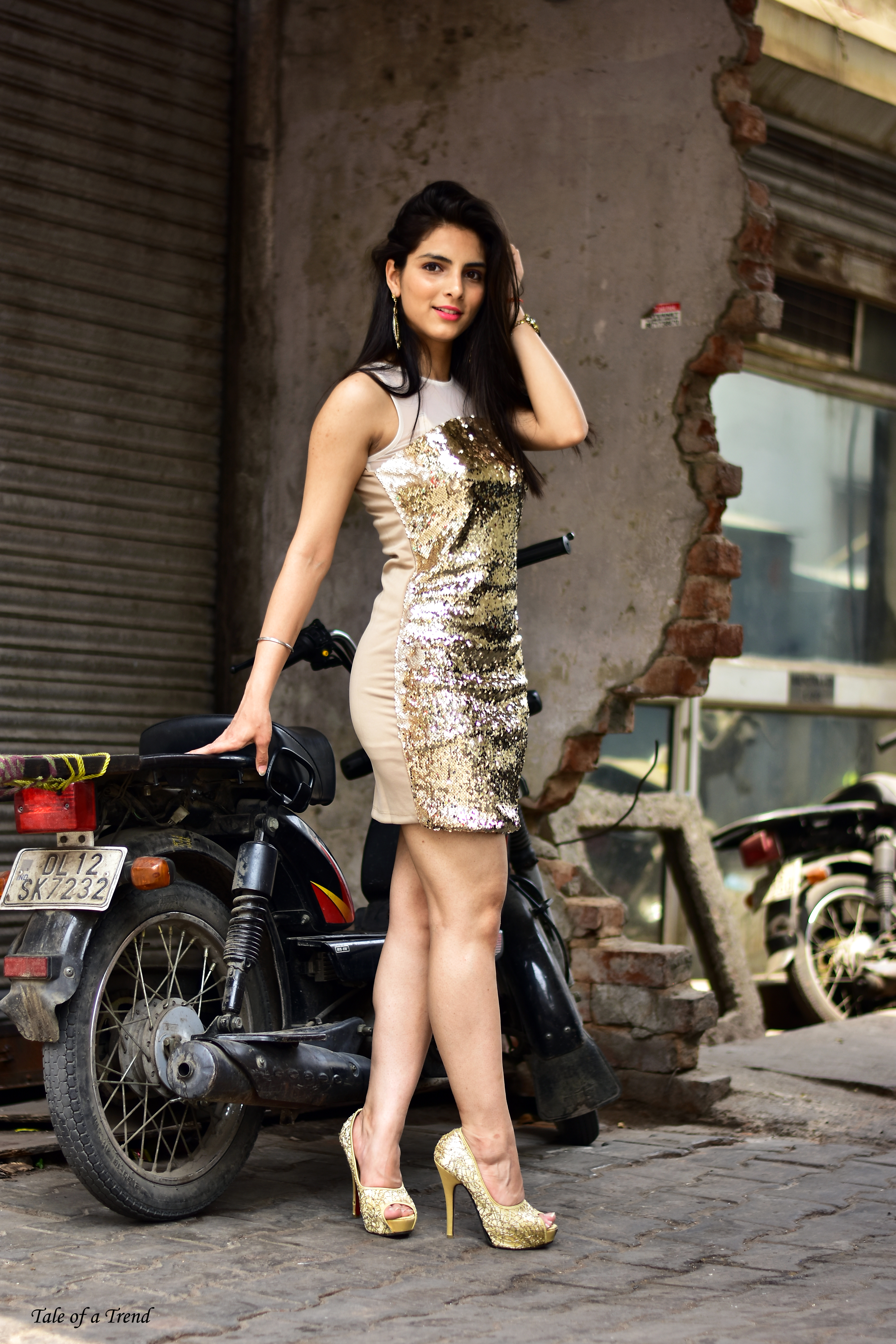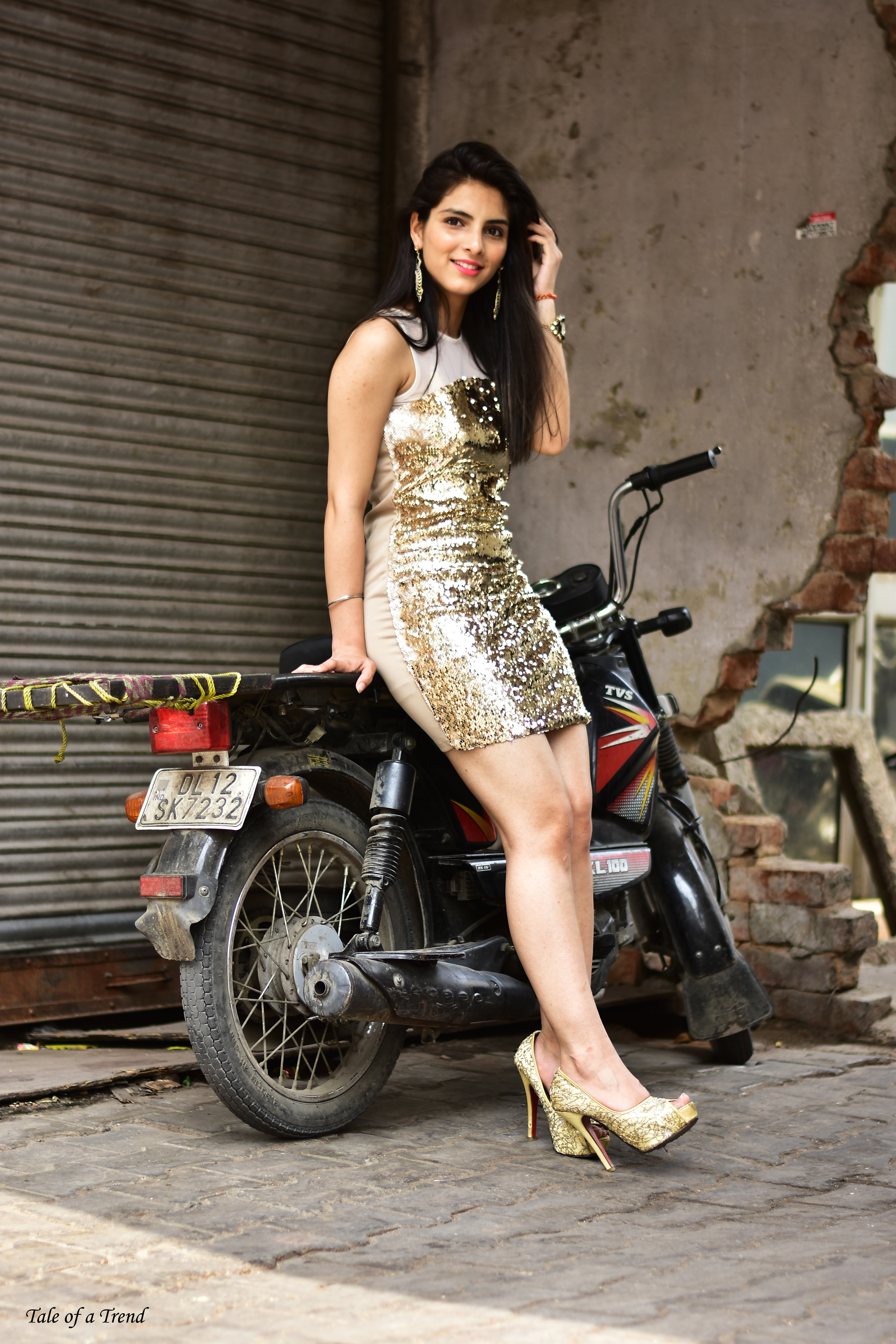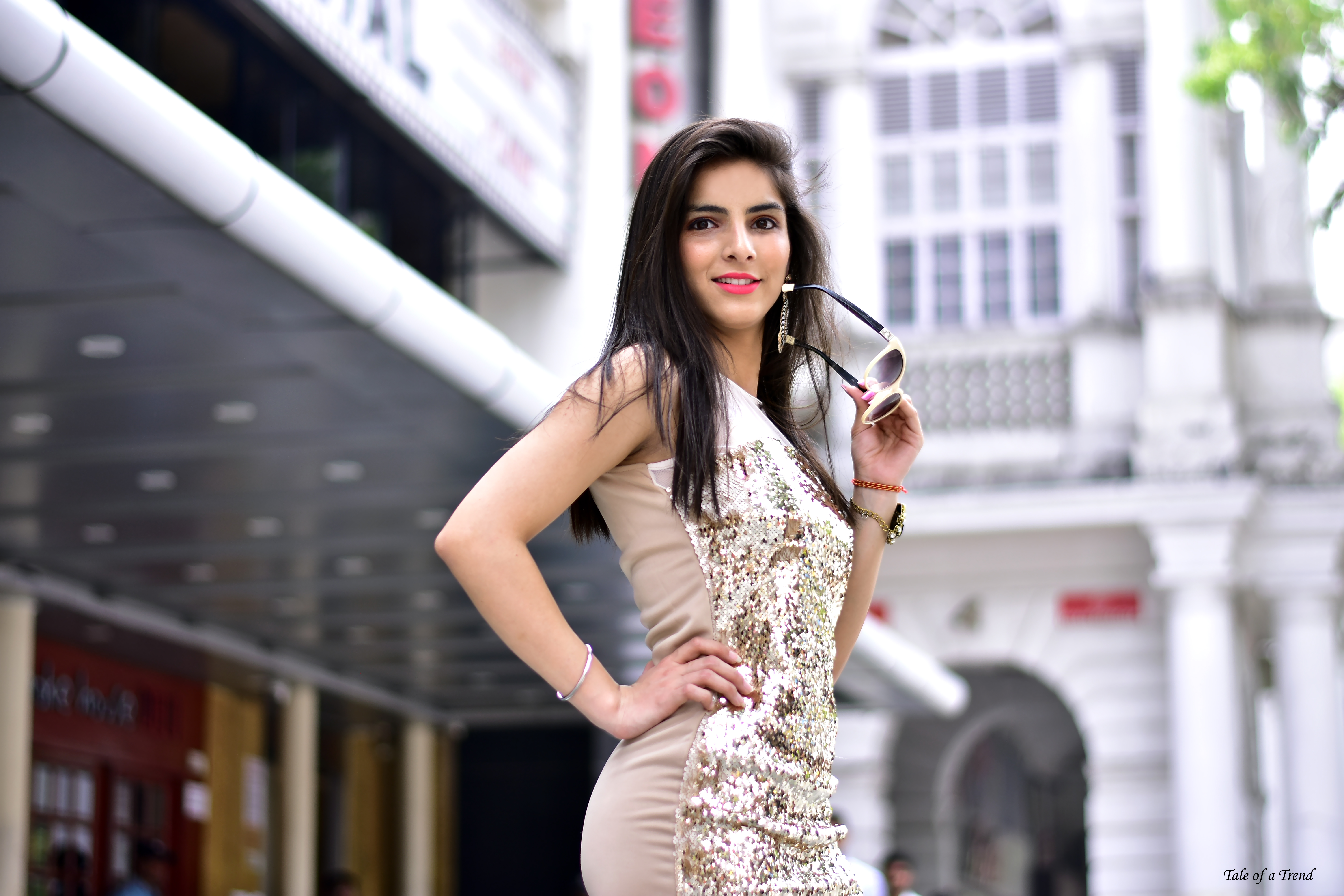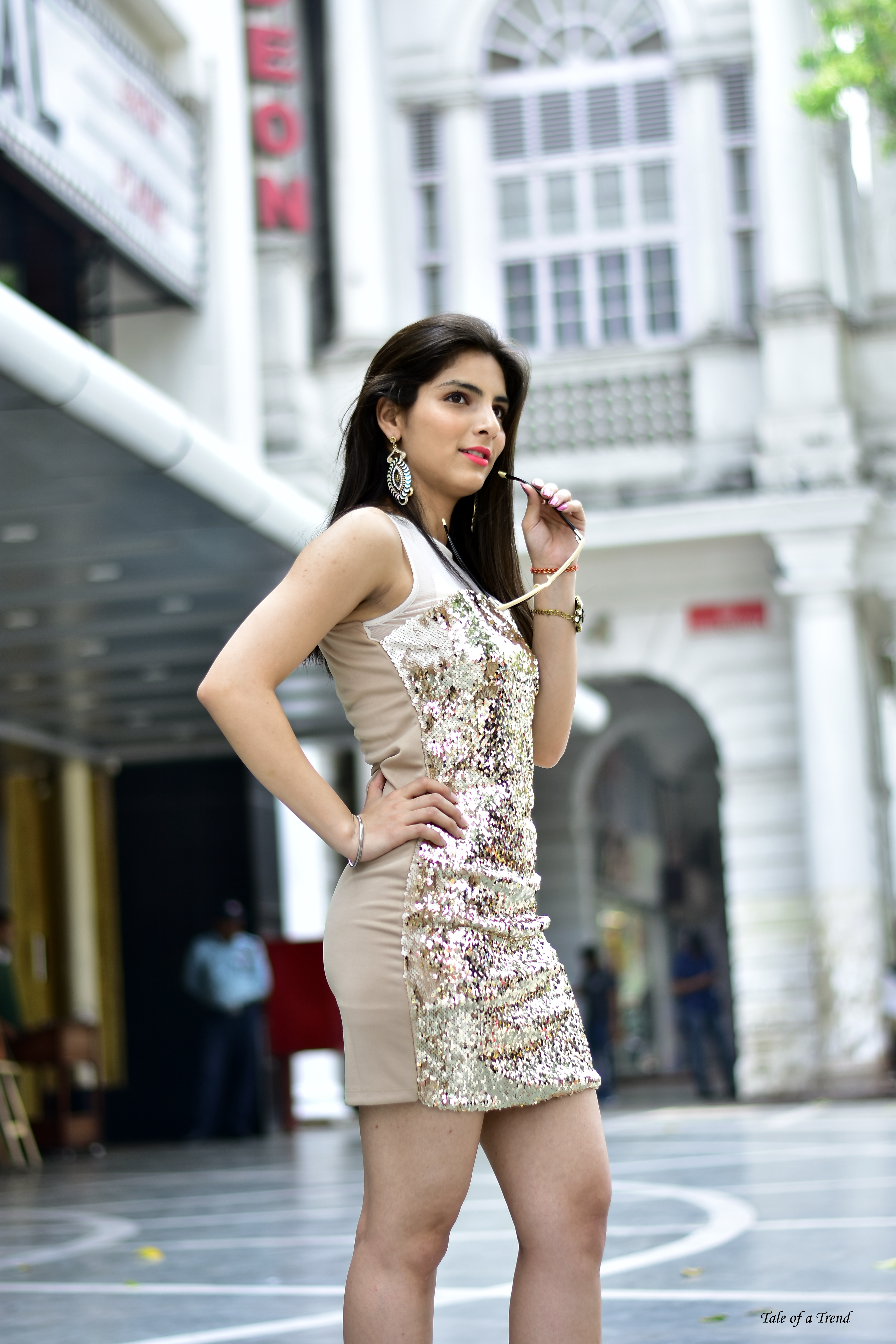 7. Razzle-n-Dazzle with black:- Black has a huge fan following and sequins too have a wide appeal. The medley of the two is a denotation of power of luxury. Multi-hued flower sequins on black crop top teamed up with black flared skirt is one of the best way of adding sparkle to the holiday dressing as well as everyday wardrobe.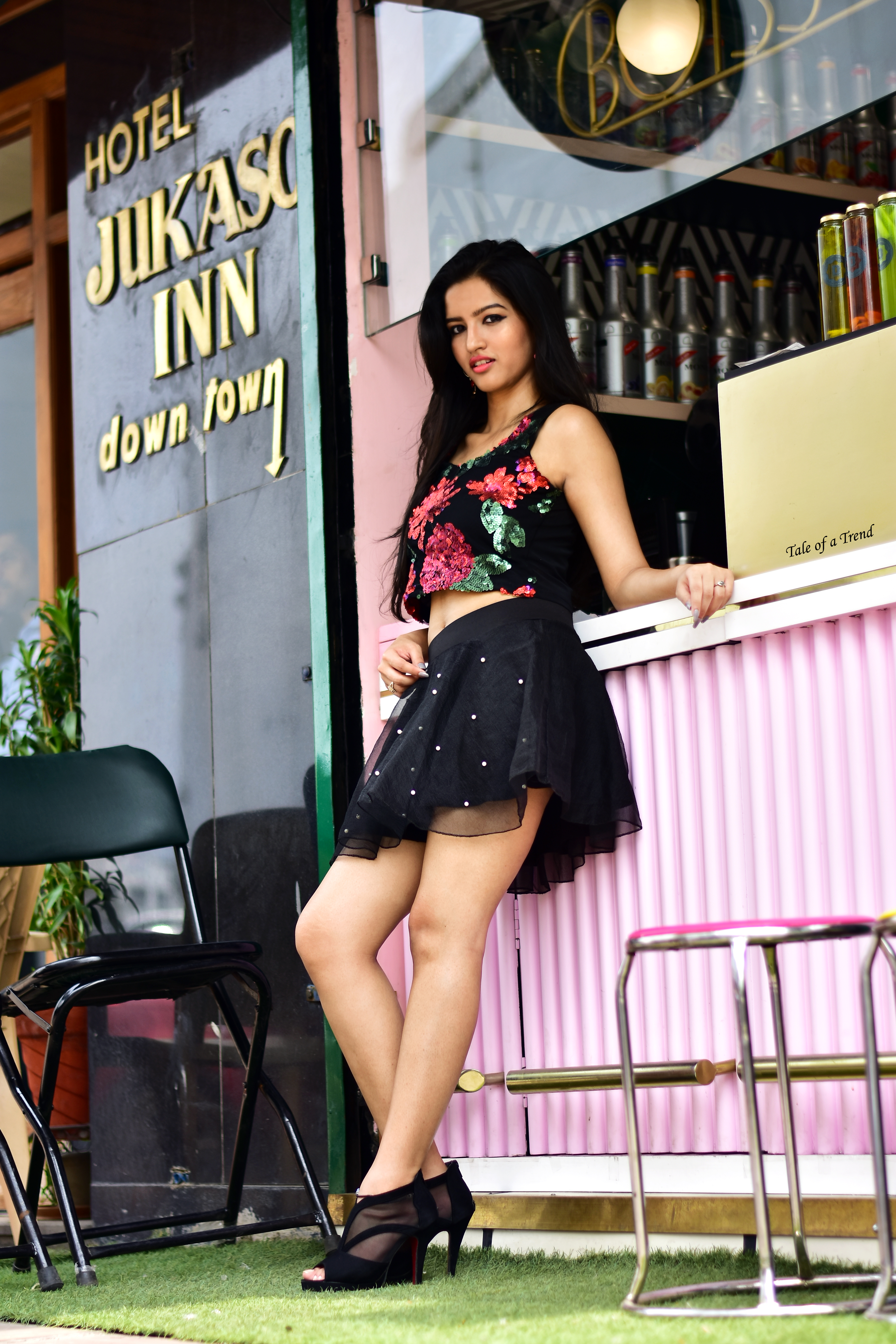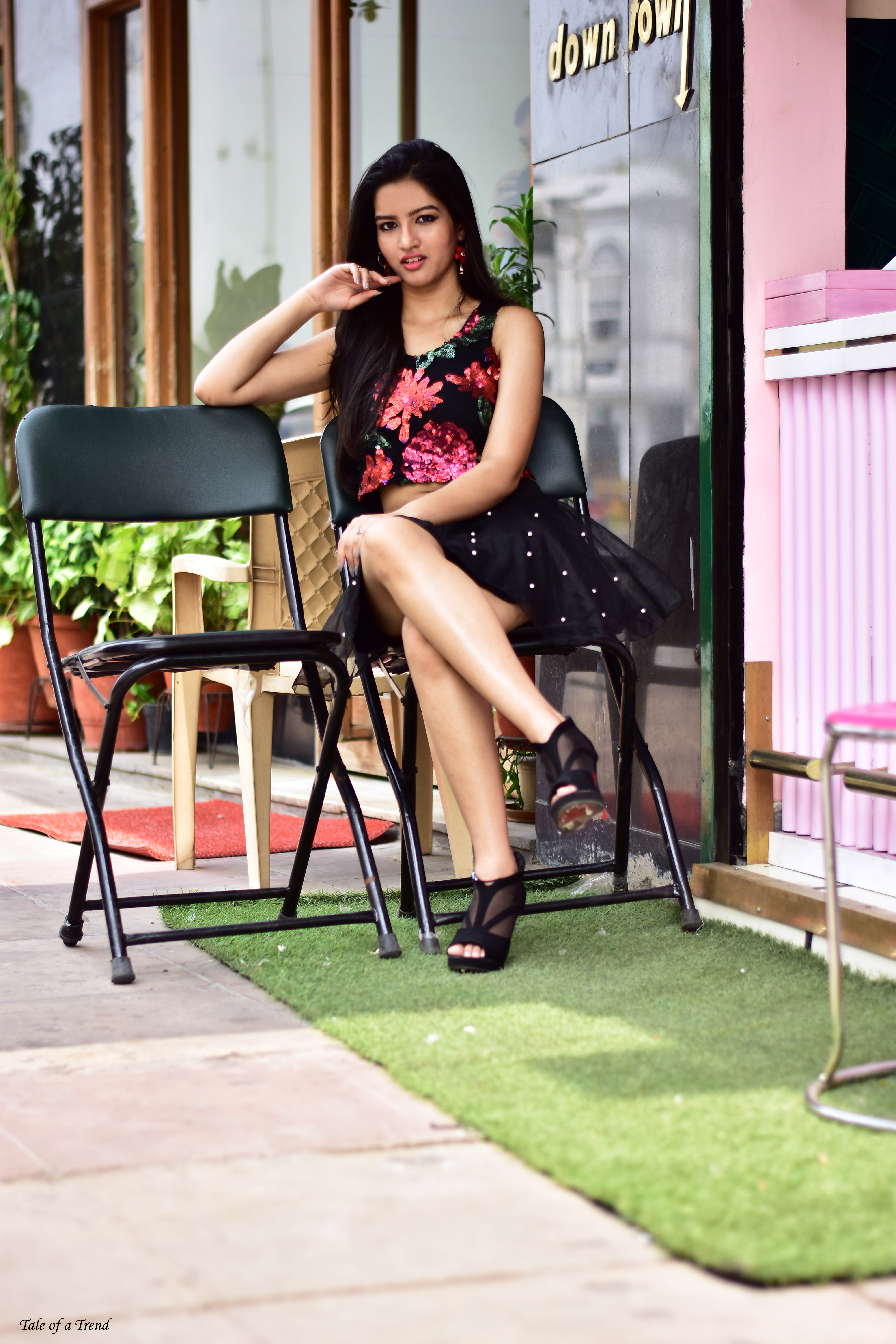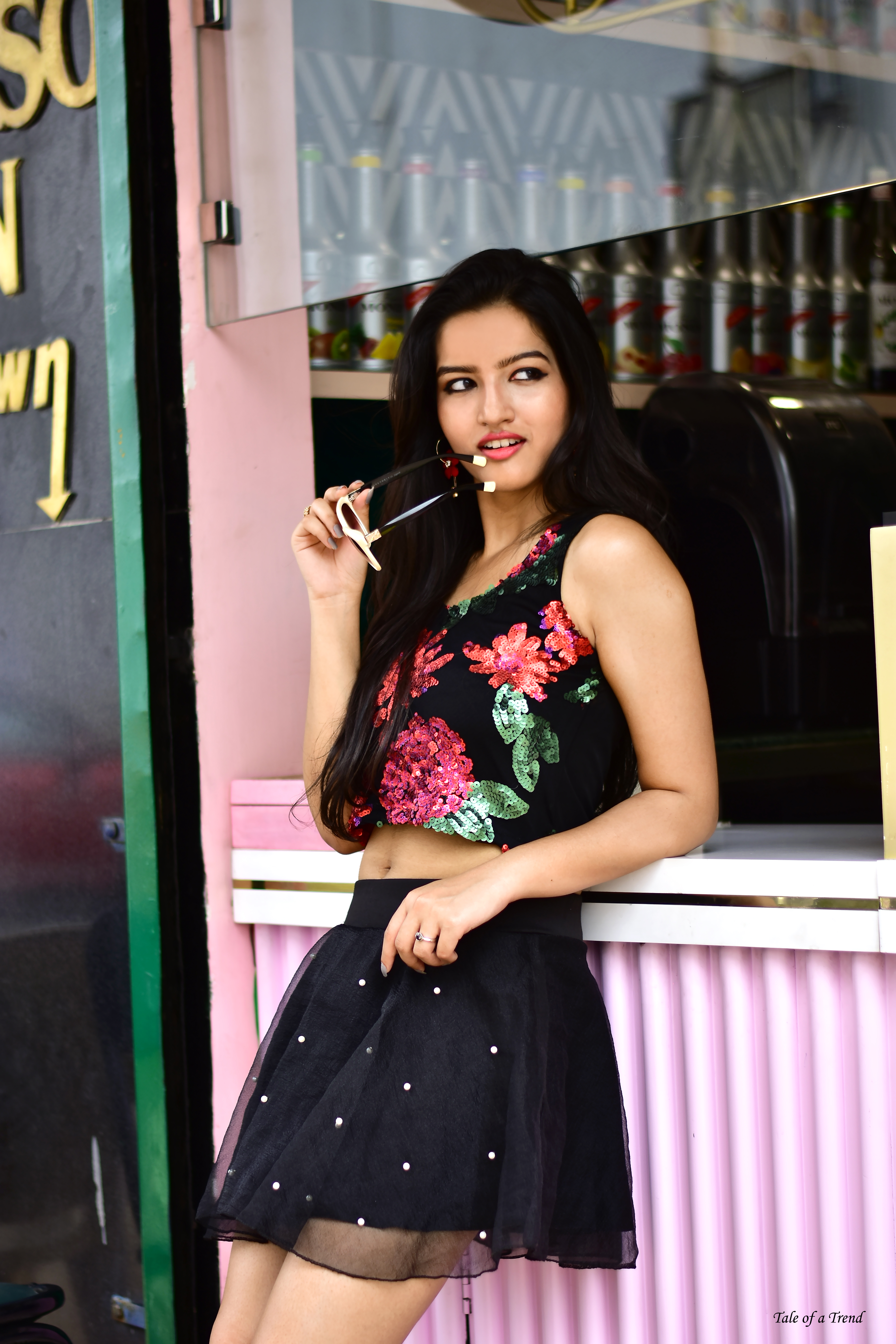 8. Casual Glitter for college:- Glitter evokes optimism! While going to college, guys can shine with bright and stylish metallic accessories teamed up with casual T-shirt and jeans. The 'COOL' silver neck accessory inspired from Shahrukh Khan in Kuch Kuch Hota Hai and a silver watch are must haves for all your countless selfie clicks .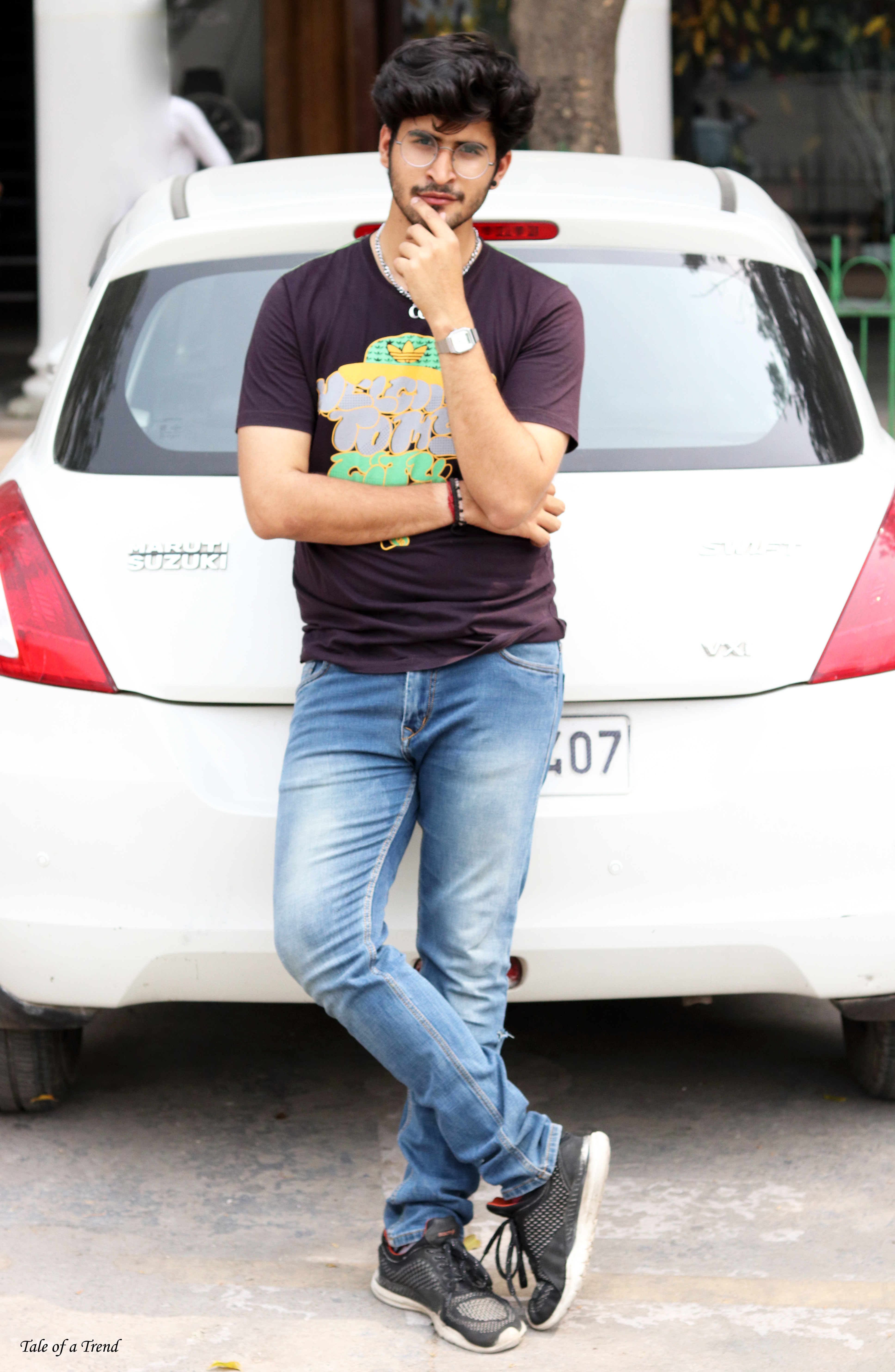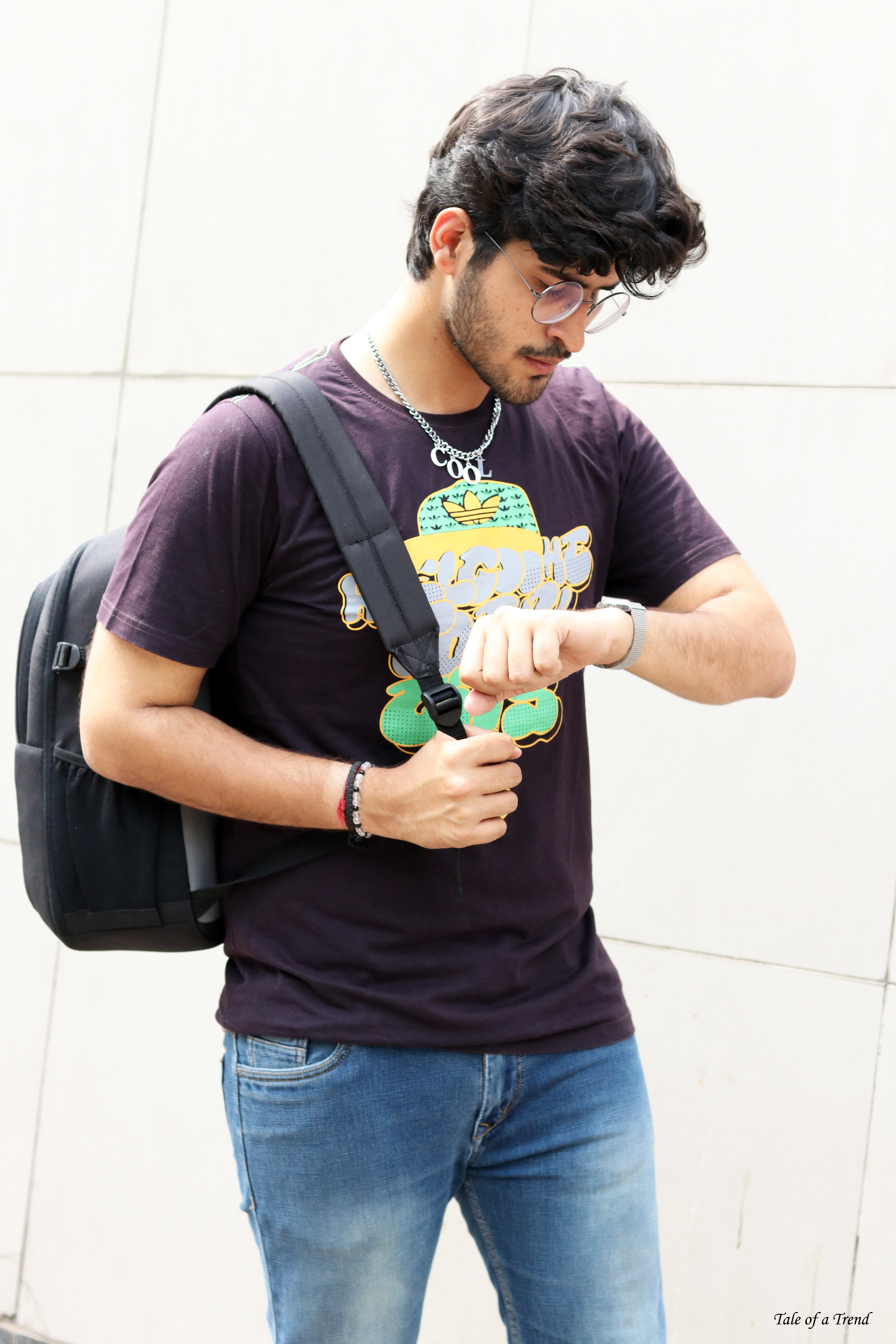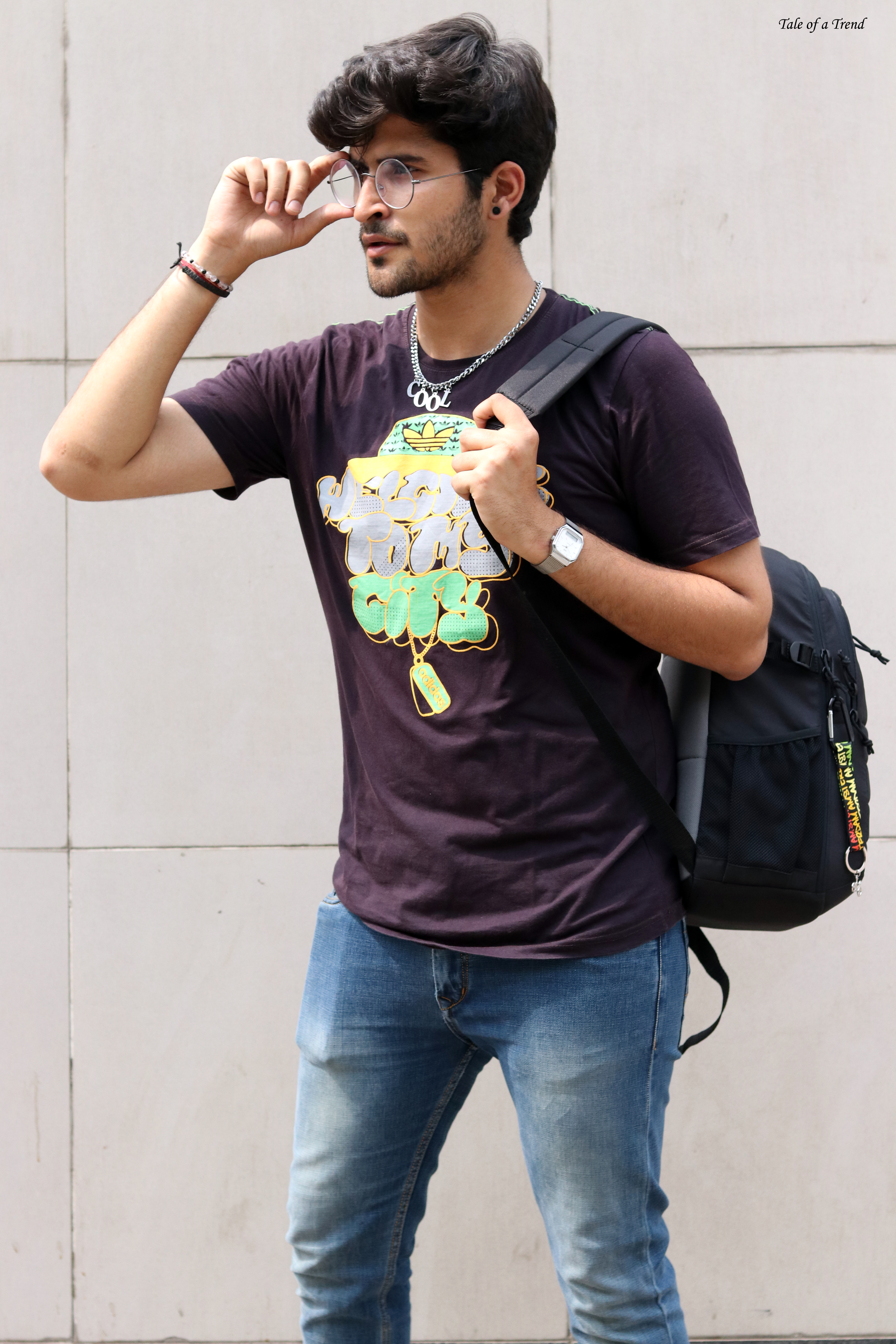 9. The glamorous gold and bewitching black:- The gold sequined flared top with mini black slim skirt is a super-stylish trend which can be donned by one and all. The matching heels and wrist band too shined to perfection!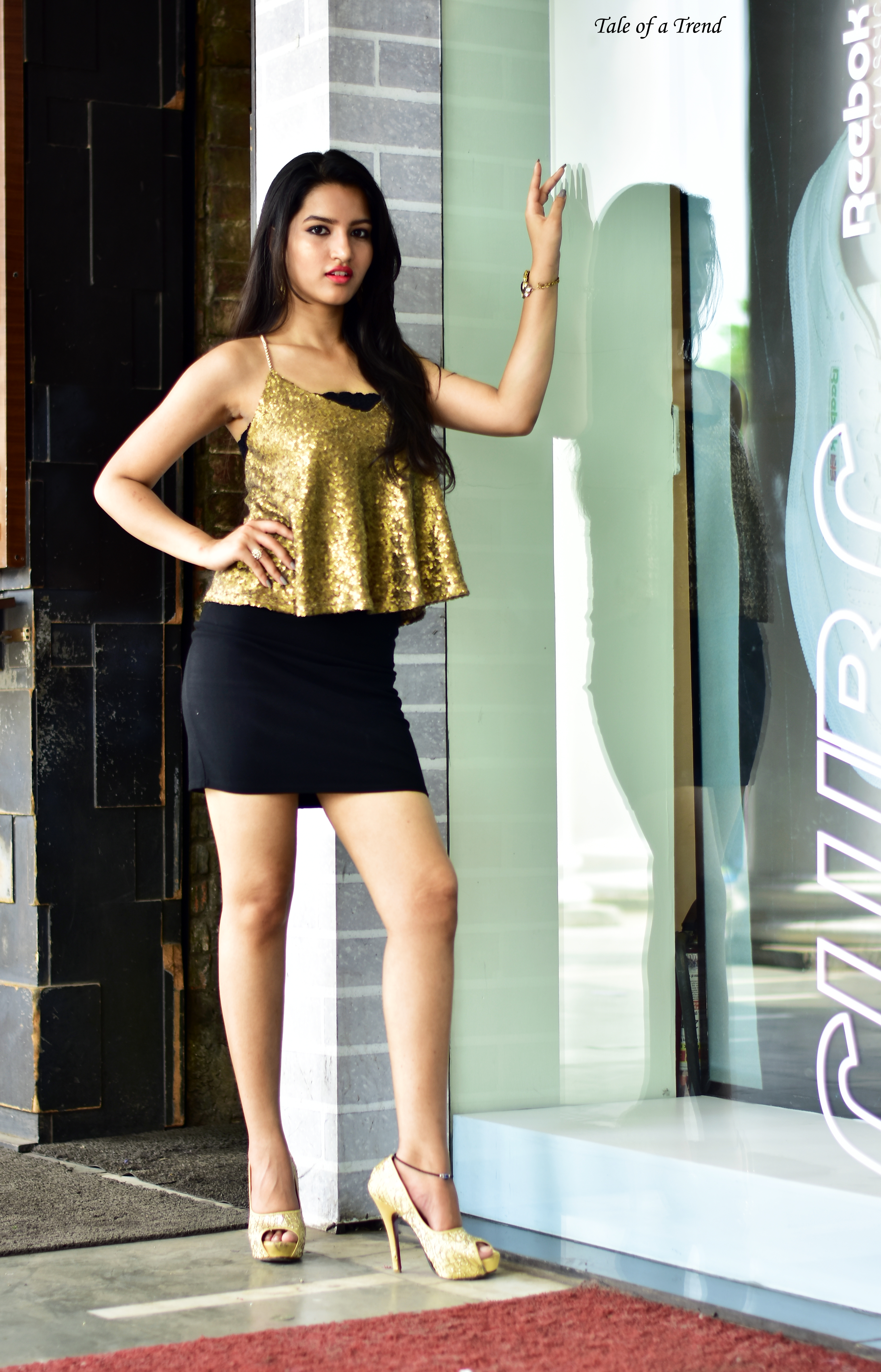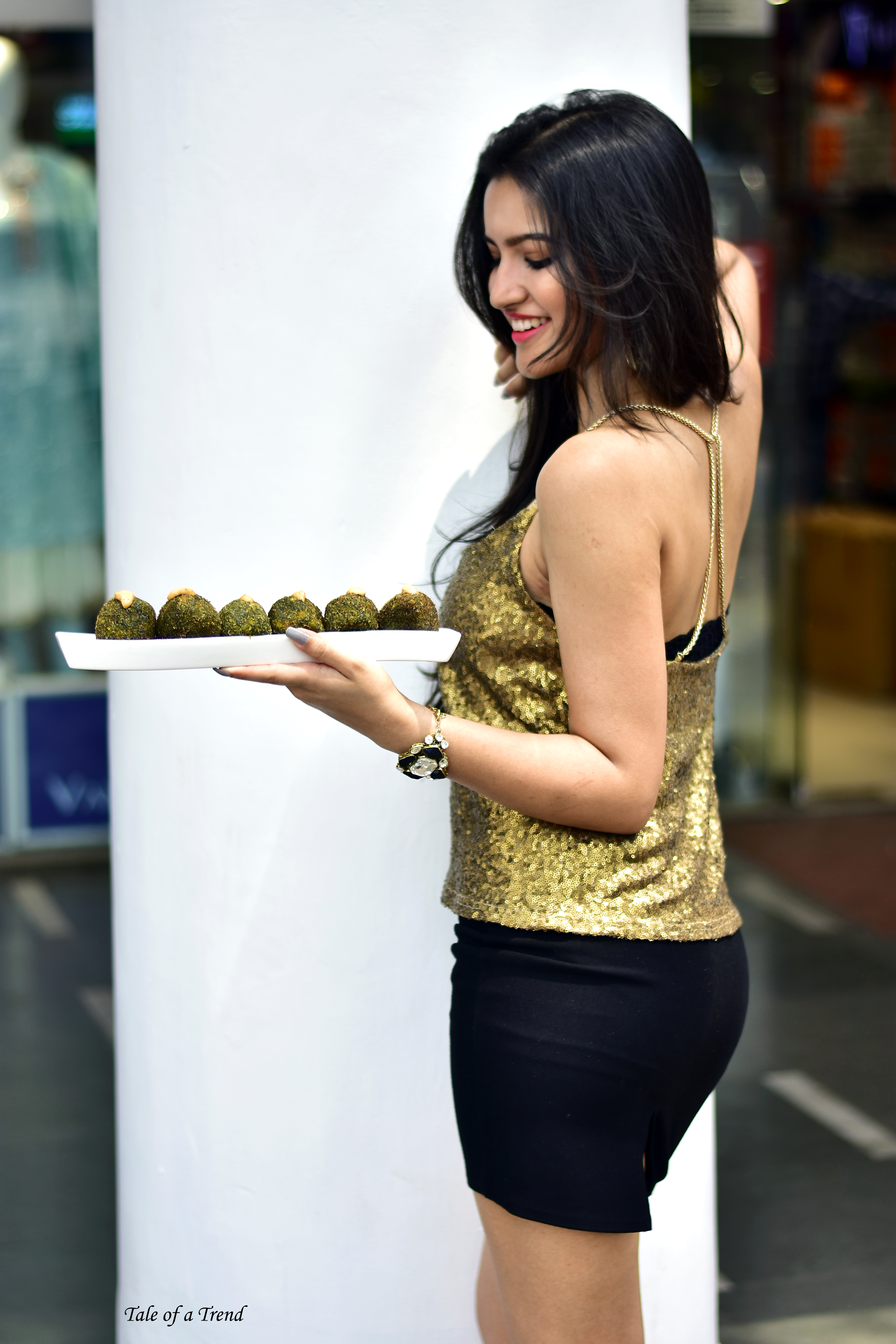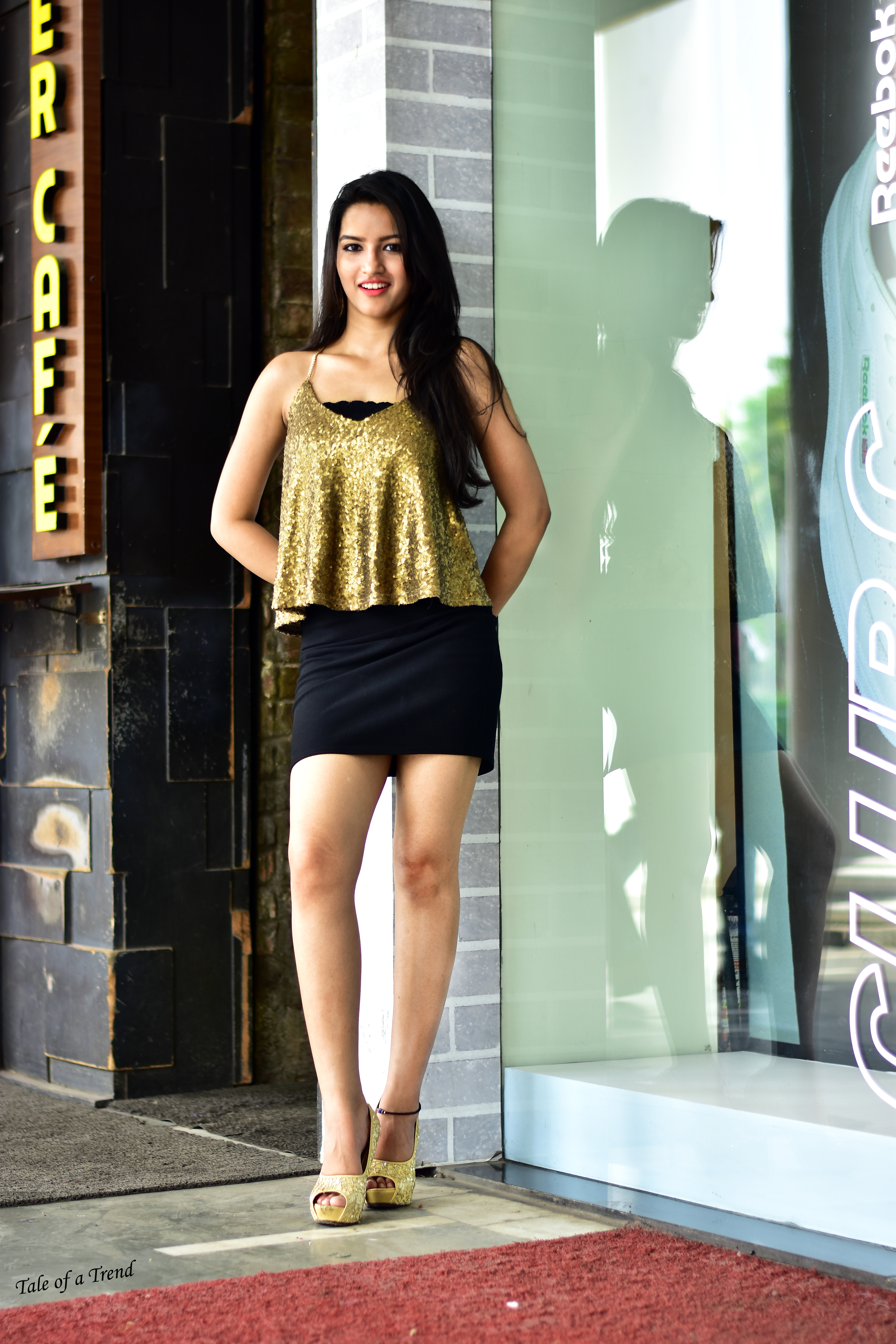 10. A glittery conversation with coats:- Though the wave of glitter is everywhere, but it is in a muted form with formal suits. The tiny accessories like brooch on tux, shiny pocket square or the chain brooch for pocket does all the jazz talk for men.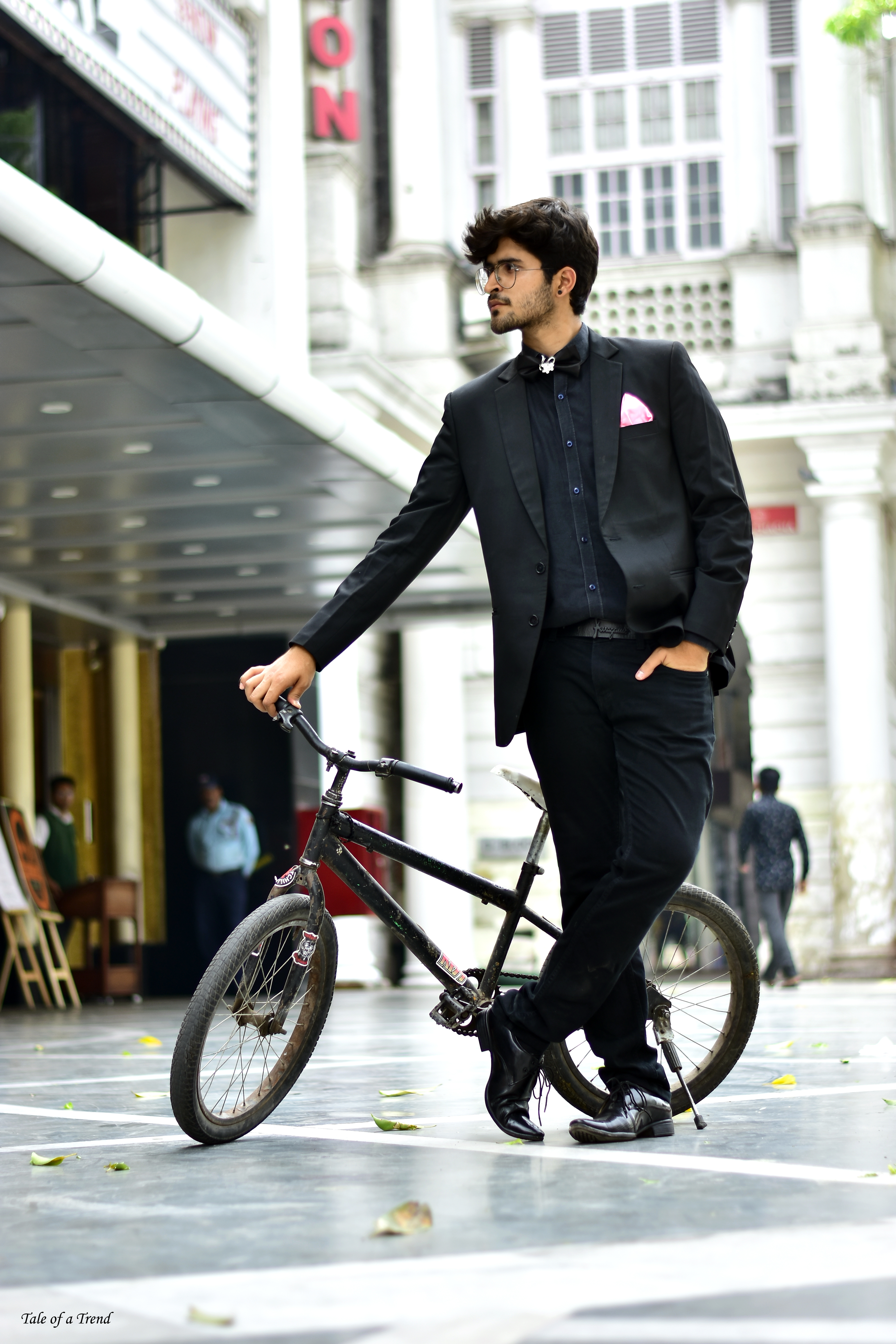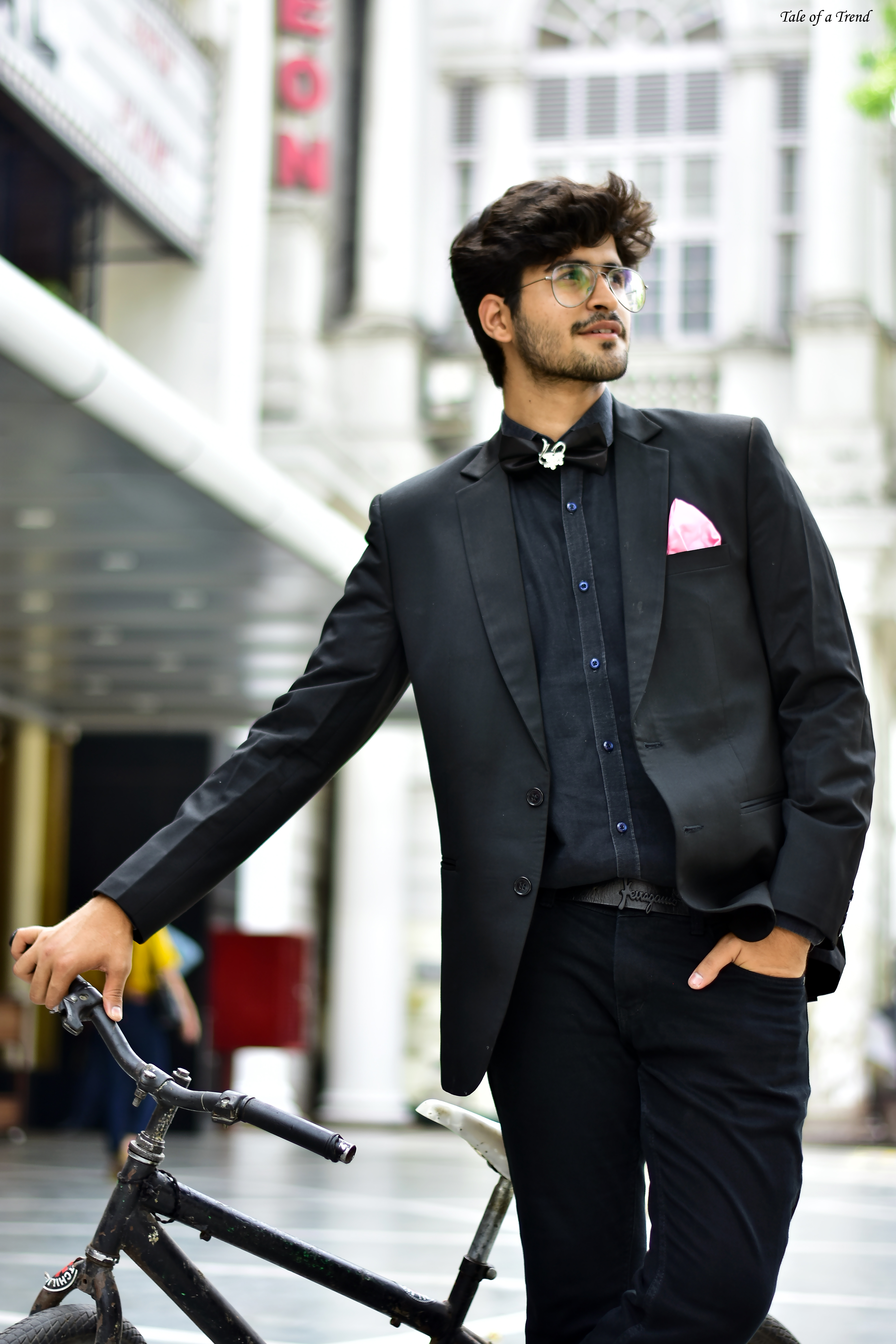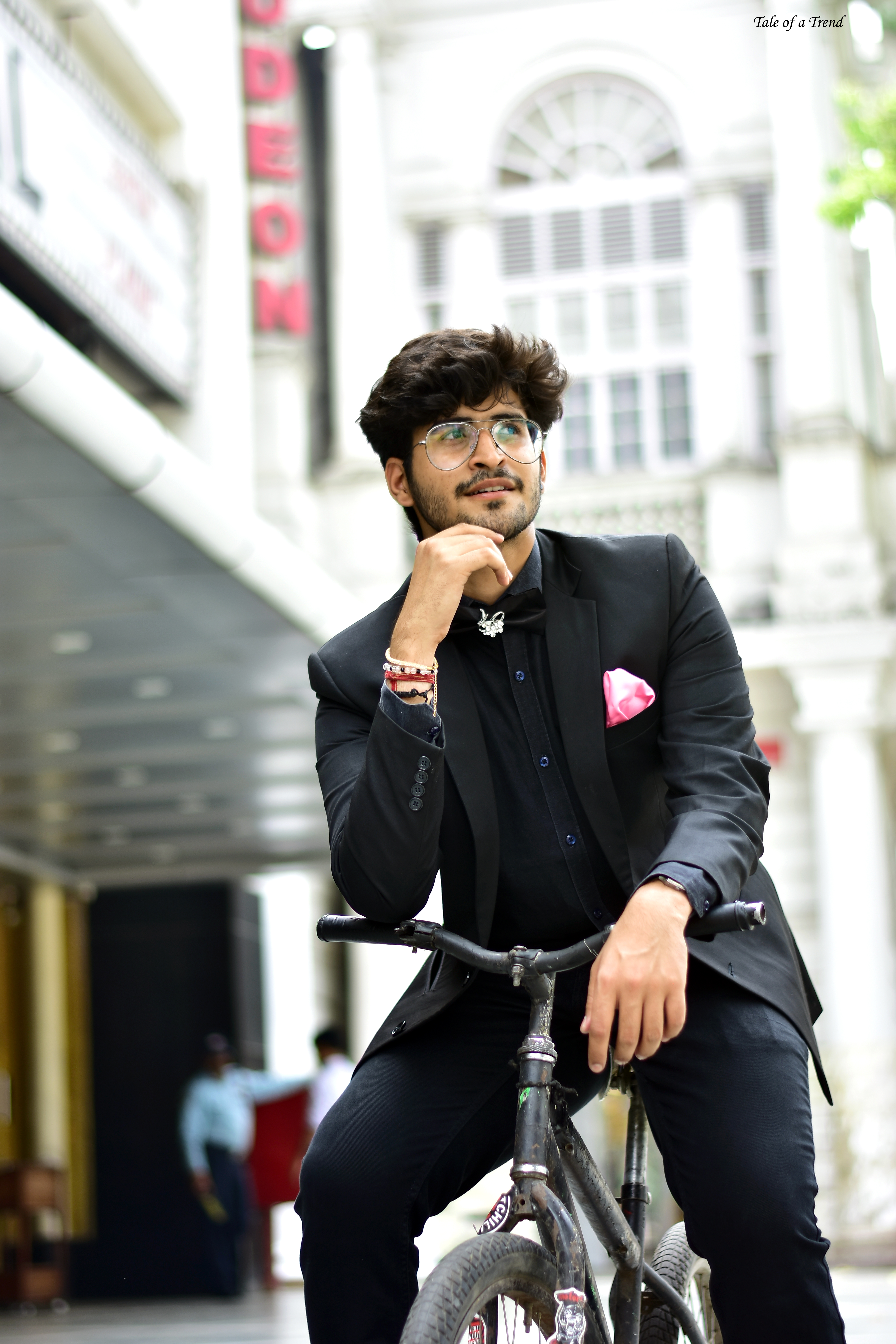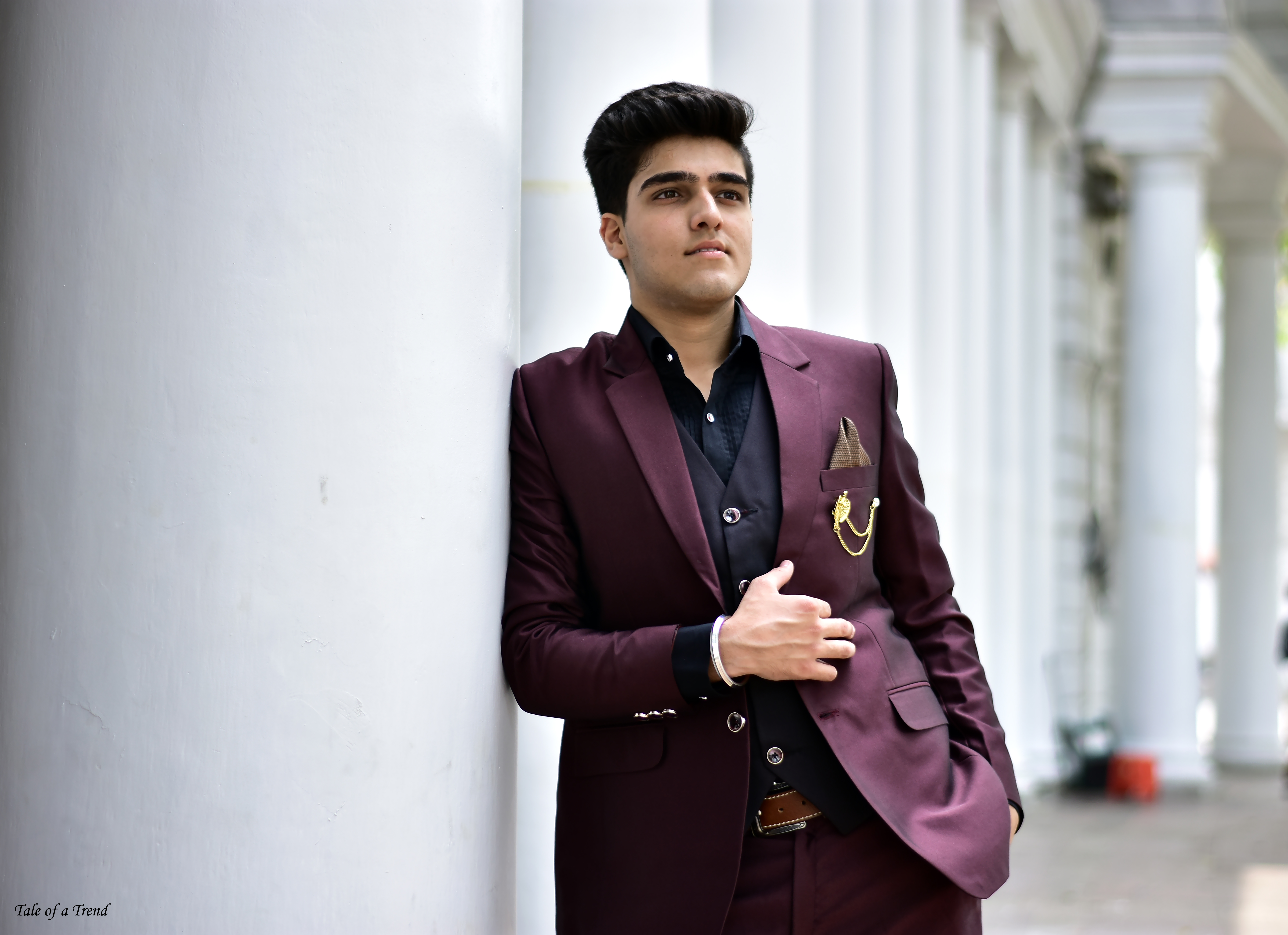 The Trendy Team
Concept and Styling: Mehak Gulati
Models: Yashika Jatav, Mansi Chhabra, Naman Issar and Rohit Chhabra
Make-up :  Yashika Jatav
Photography: Avinash Kashyap, Dhruv Sethi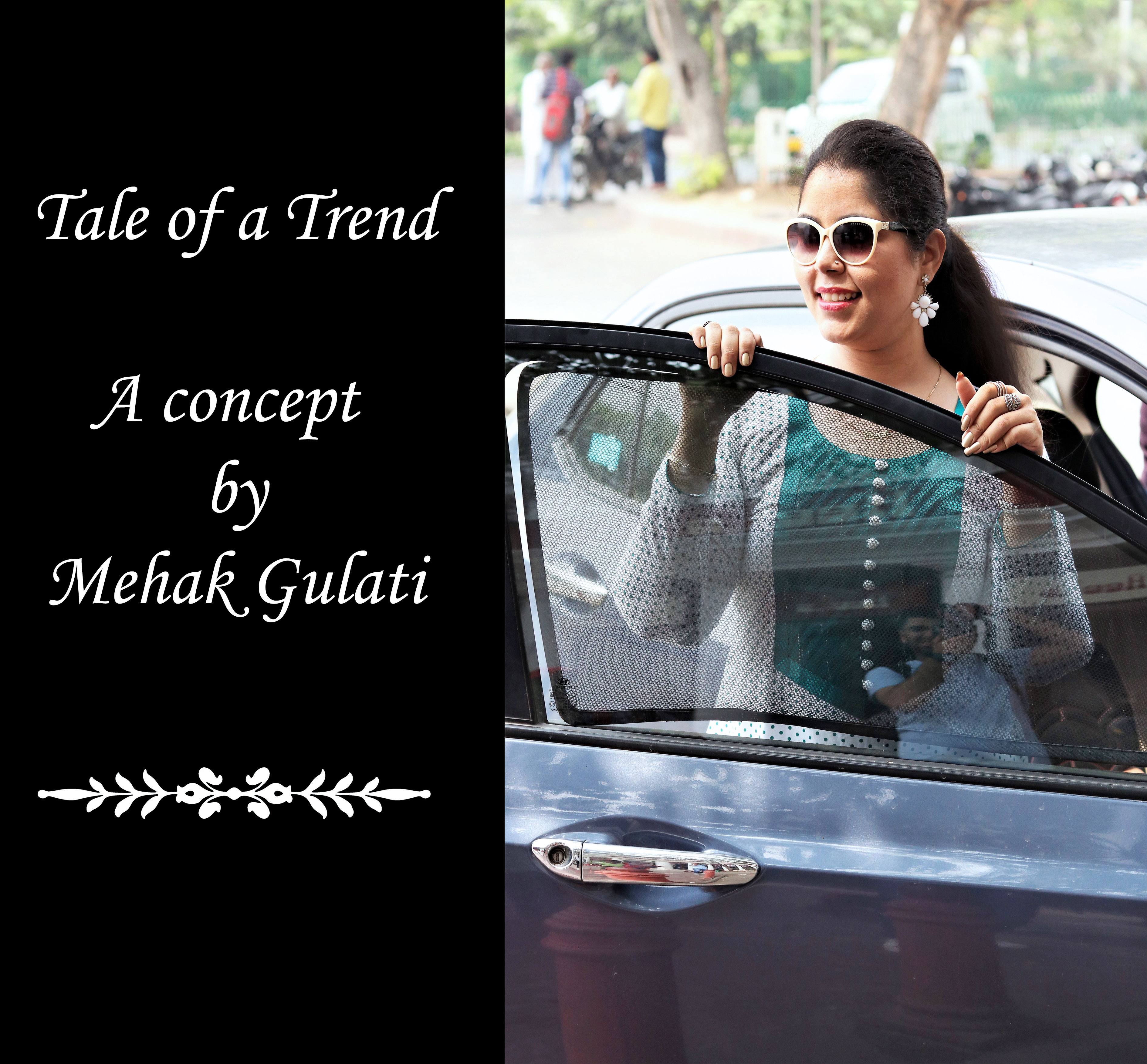 Behind the Scenes