Hi Readers!
Are you ready to tune in with dhol beats and bonfire?
Well, let's say  say goodbye to winters first as its time to celebrate LOHRI, the Punjabi folk festival. This bhangra festival is celebrated with sweetness of gur and rewri. But the flamboyant outfits of men and women catch maximum eyes. So dressing up on this vibrant festival is a big question especially if you do not want to pull of ethnic suits from your closets.
So here are few outfit ideas with which you can experiment this Lohri!
Style 1: Play with PHULKARI: Whenever you think about the crafts of Punjab, the first thing that will strike you is traditional hand embroidered Phulkari dupatta and Lohri is an opportunity where you can pull out your phulkaris and jazz up your look.
1.1. If you are not in the mood to wear your ethnic suits with this dupatta, try it out with a basic black short one piece and adorn yourself with earrings and maang-tika.
1.2. You can also opt for flared pant outfit where you can pair up these pants with a cool crop top and of course your Phulkari dupatta. Try accessorising it with a nose ring to have that festive feel! I'm sure this ensemble will catch the attention of all the eyes . So be ready for all those check outs!
1.3. You can also try experimenting with a black romper (short jumpsuit) and a bright red Phulkari dupatta and can have a feel of both great comfort and great style! Let me tell you this is the best occasion to showcase some daring outfit styles. The earrings can be in tune with the design details of the romper.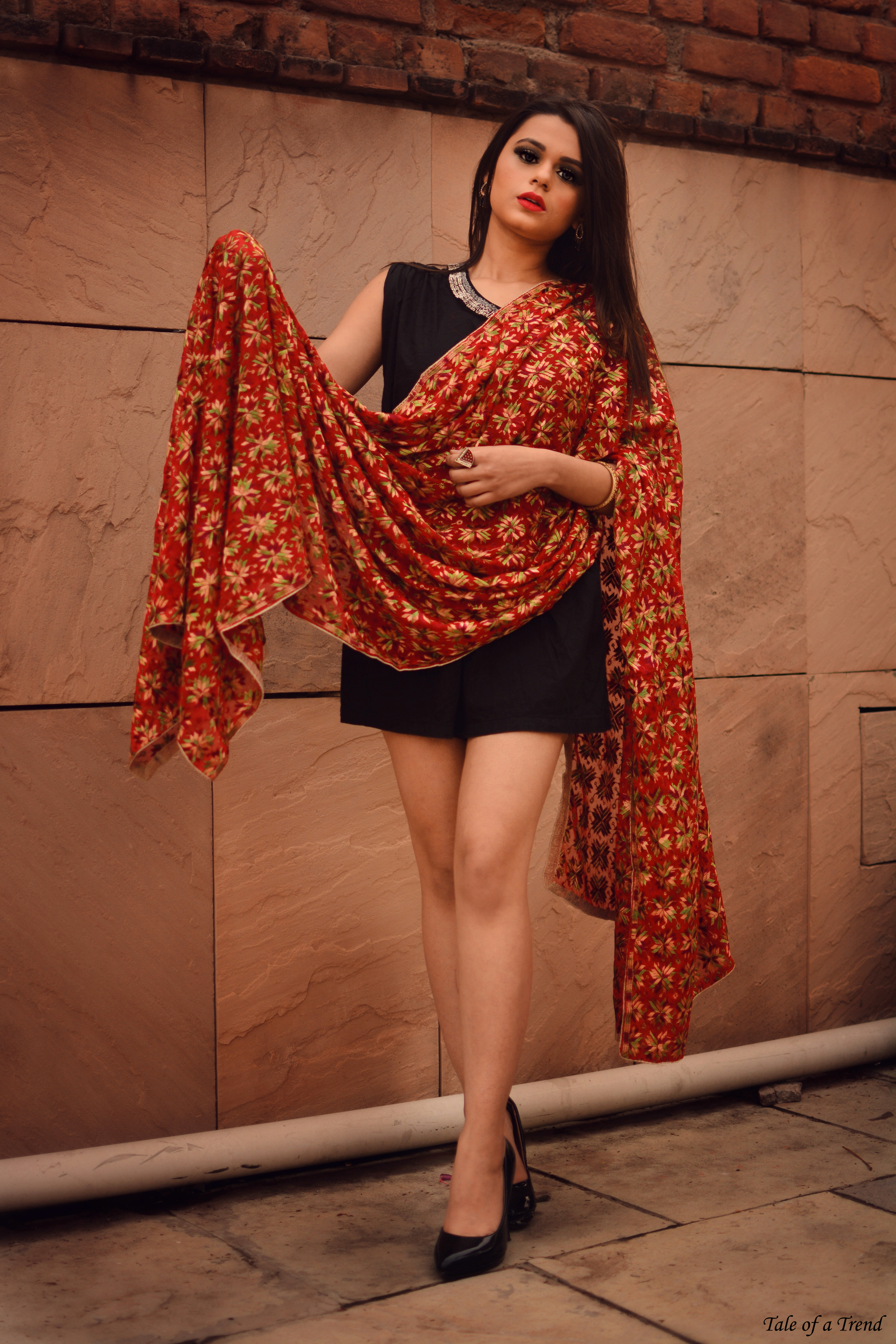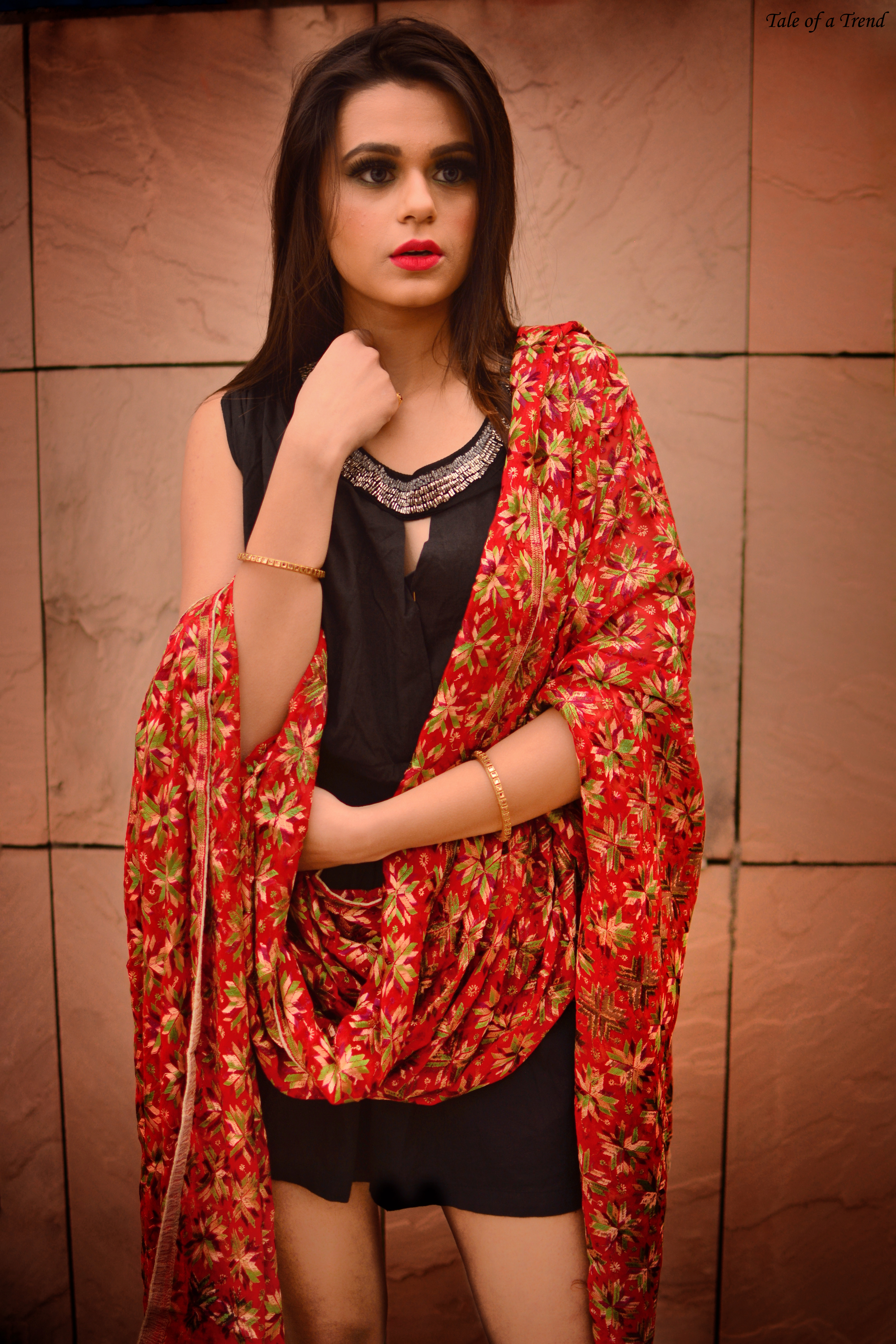 1.4. Another perfect ensemble could be your textured (floral) one piece and a multi-hued Phulkari dupatta on white. Of course, that's a very classic look so you can carry it without giving any second thought.  if you are in fusion kind of a mood, then all these ideas are just so superb for you!
Style 2: Celebrate the spirit with multi-hues: Another buzzword which runs in the mind after hearing Punjab is COLOURS. So, look two is all about passion play with colours! Trust me, Lohri is the best time to pull out the most bright and vibrant shades out of your classy closets.
2.1. Get ready to dance on bhangra beats with a flared short one piece in multi-tones paired with a plain black shrug. Just a pair of earrings and heels would complete the look. You can also opt for varied shrug drapes and have best glam shots for your display pics on social media.
2.2. Another fashion fiesta look could be a netted black one piece teamed up with a black shrug with just a small multi-hued border. This outfit style could be a new fashion trend for celebrating Lohri in office.
2.3. You can also walk down your festive fashion streets in a multi-colour collared halter neck crop top with a mini skirt and turn all eyes towards you. For sure, the look will serve as an inspiration to the fashion conscious girls of your society!
2.4 Pick up your black formal shirt, knot it over your belly button and team it up with a colourful yoked skirt. This high on style look is just perfect for the vibrant festivity around.
The Trendy Team
Costume and Styling: Mehak Gulati
Models: Yashika Jatav and Angelica Talwar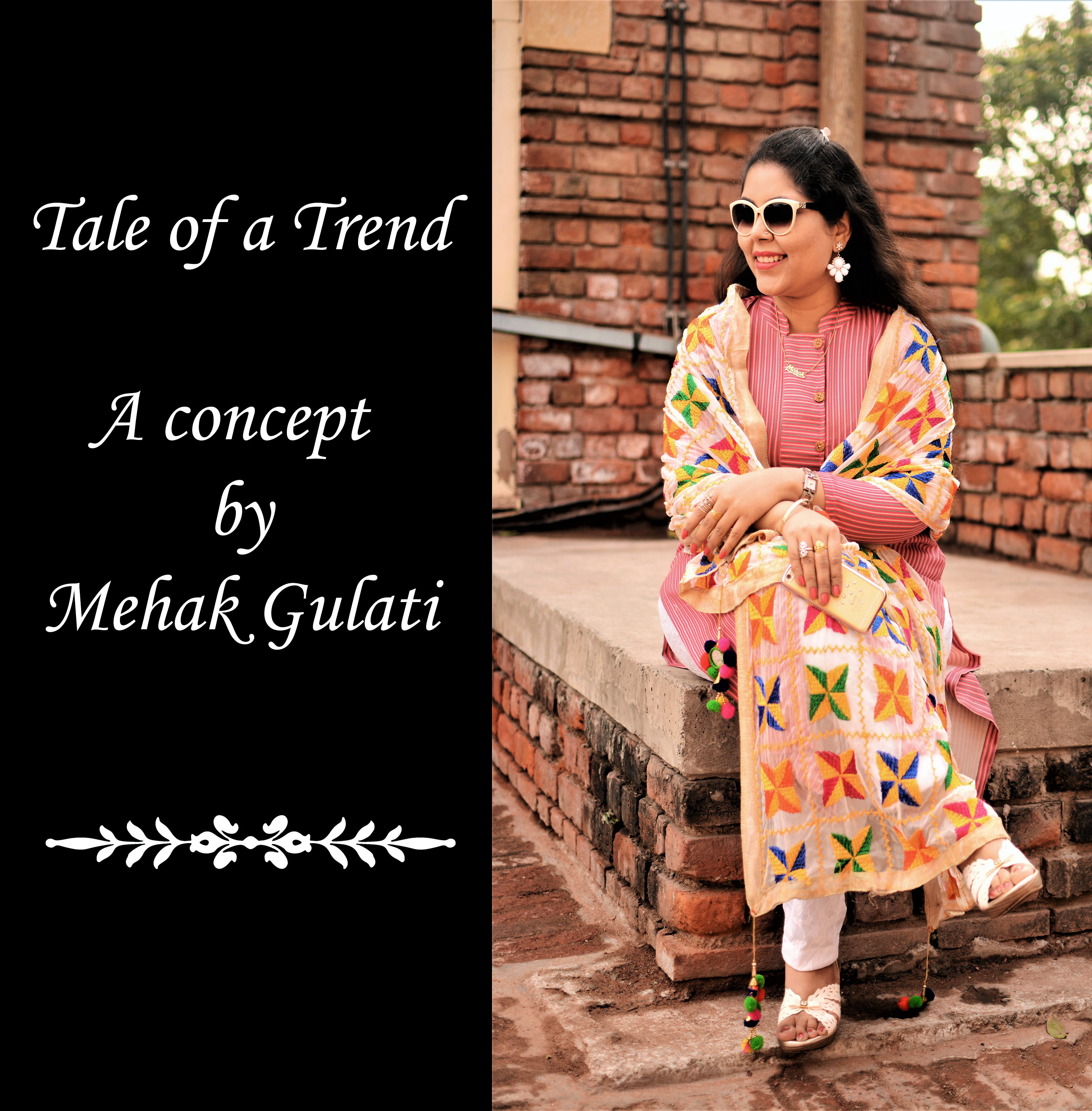 Wish you all a very HAPPY and SWAG waali Lohri!
Behind the Scenes
Make up artist: Jyoti Uppal
Make up artist: Dimple Walia