When in doubt, wear denim!
and
When in double doubt, DOUBLE your denim!!
Well, you guessed it right, this post is inspired from the timeless fashion from the recent past of 90's, the grunge era, where casual denims became more stylish and ruled the fashion world. More the denim, higher the fashion statement! Head-to-toe denim was amongst the trendiest looks.
So, my dear readers, gear up to sail in style with denim-on-denim outfit trends.
Not yet convinced to try this comeback trend?
Then, scroll down a bit to take a cue from our innovative style tips!
Saree with denim jacket: Have you ever thought of pairing a classic sensuous saree with a denim jacket? If you haven't, then do give it a try as it will be an excellent example of casual elegance.
Pairing the ensemble with accessories like denim bag or shoes is surely a confident and easy way to double the denim without an overdo!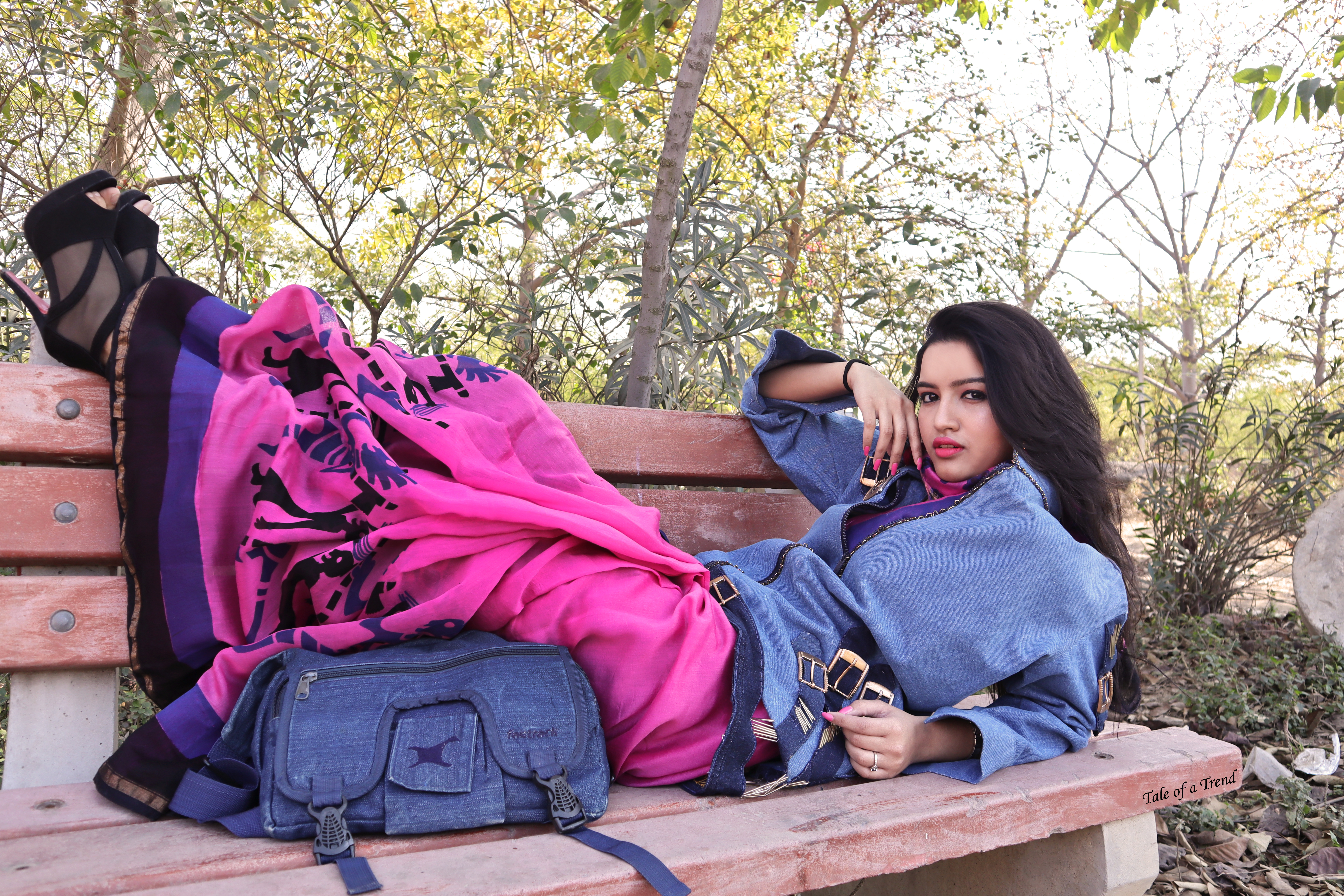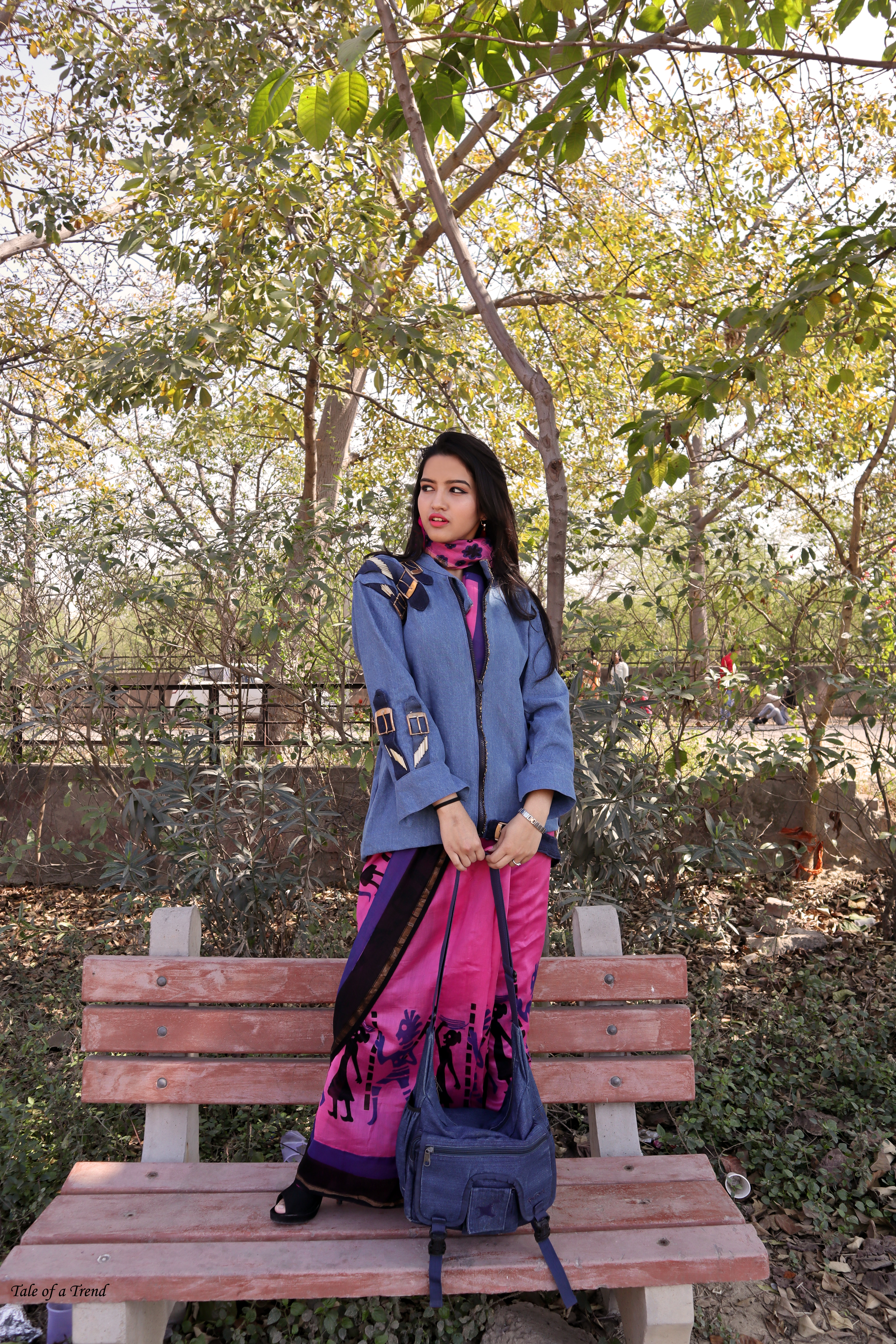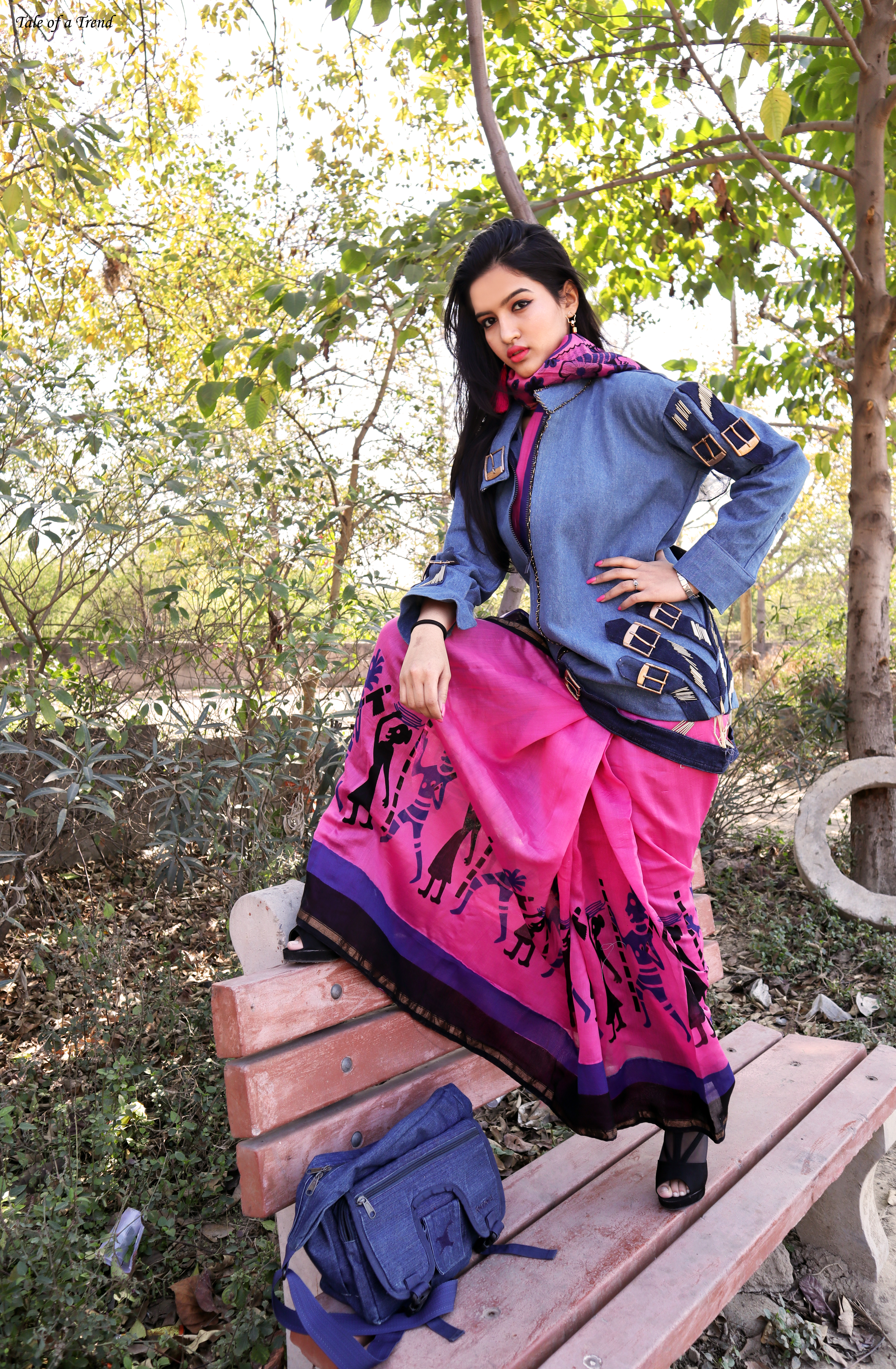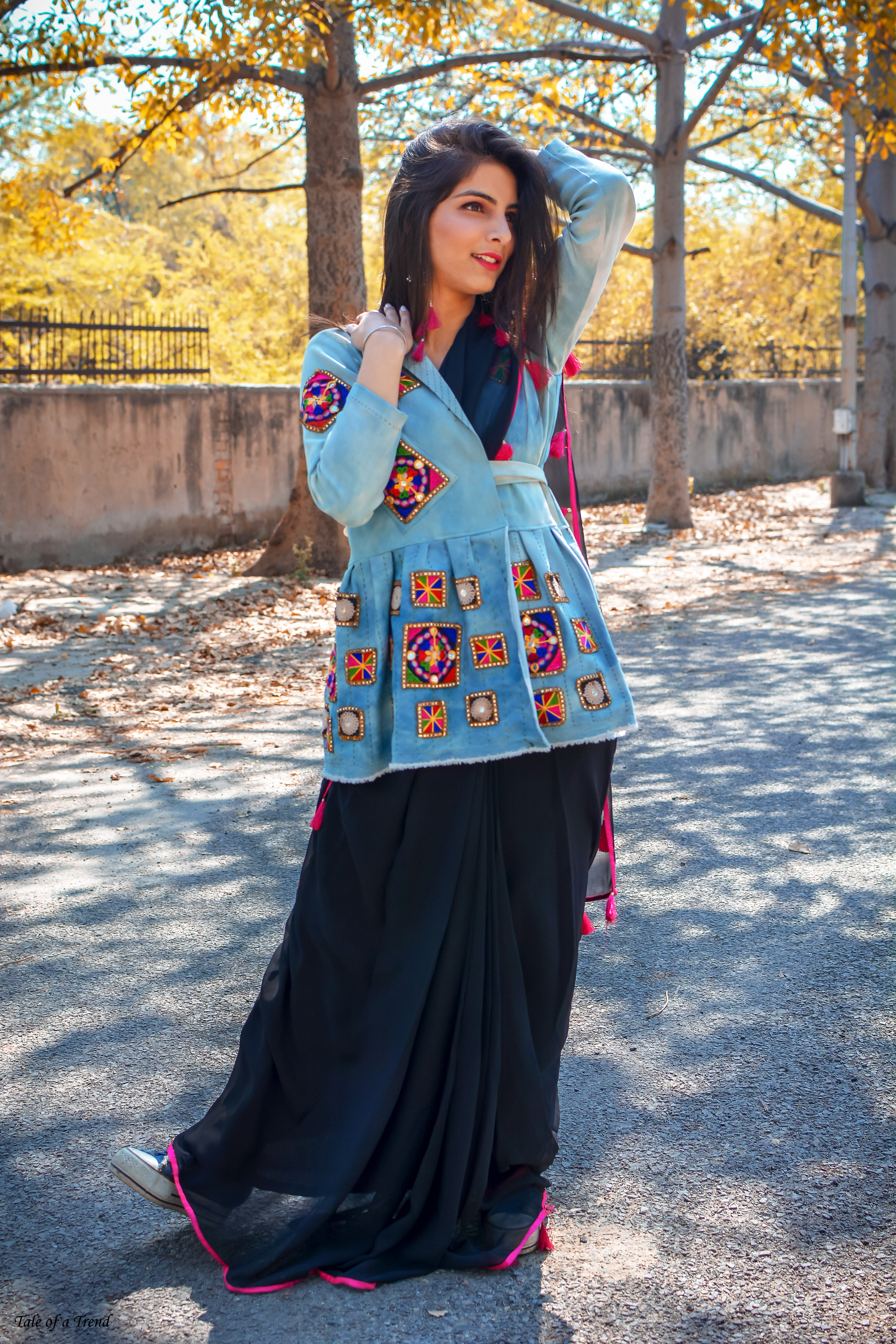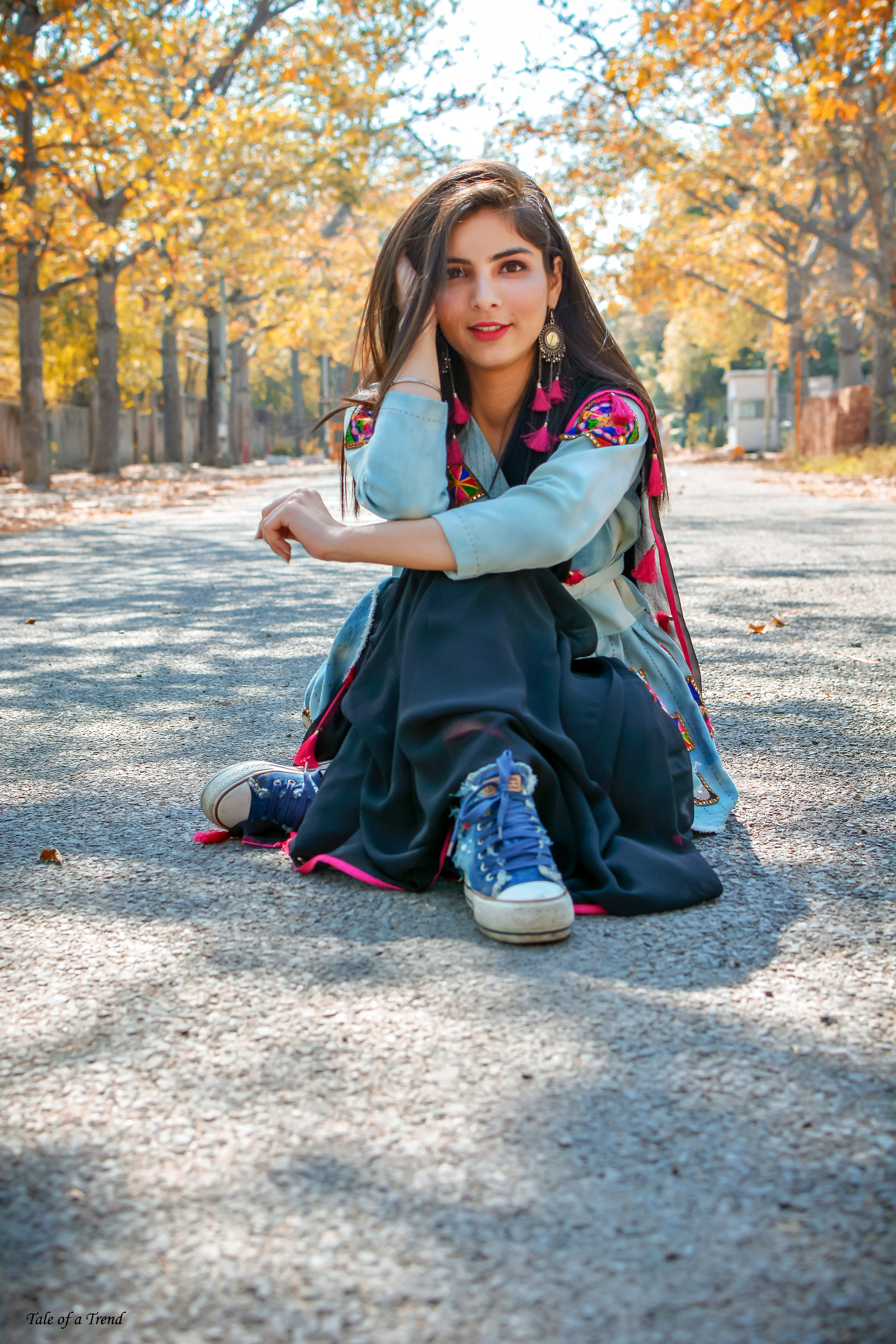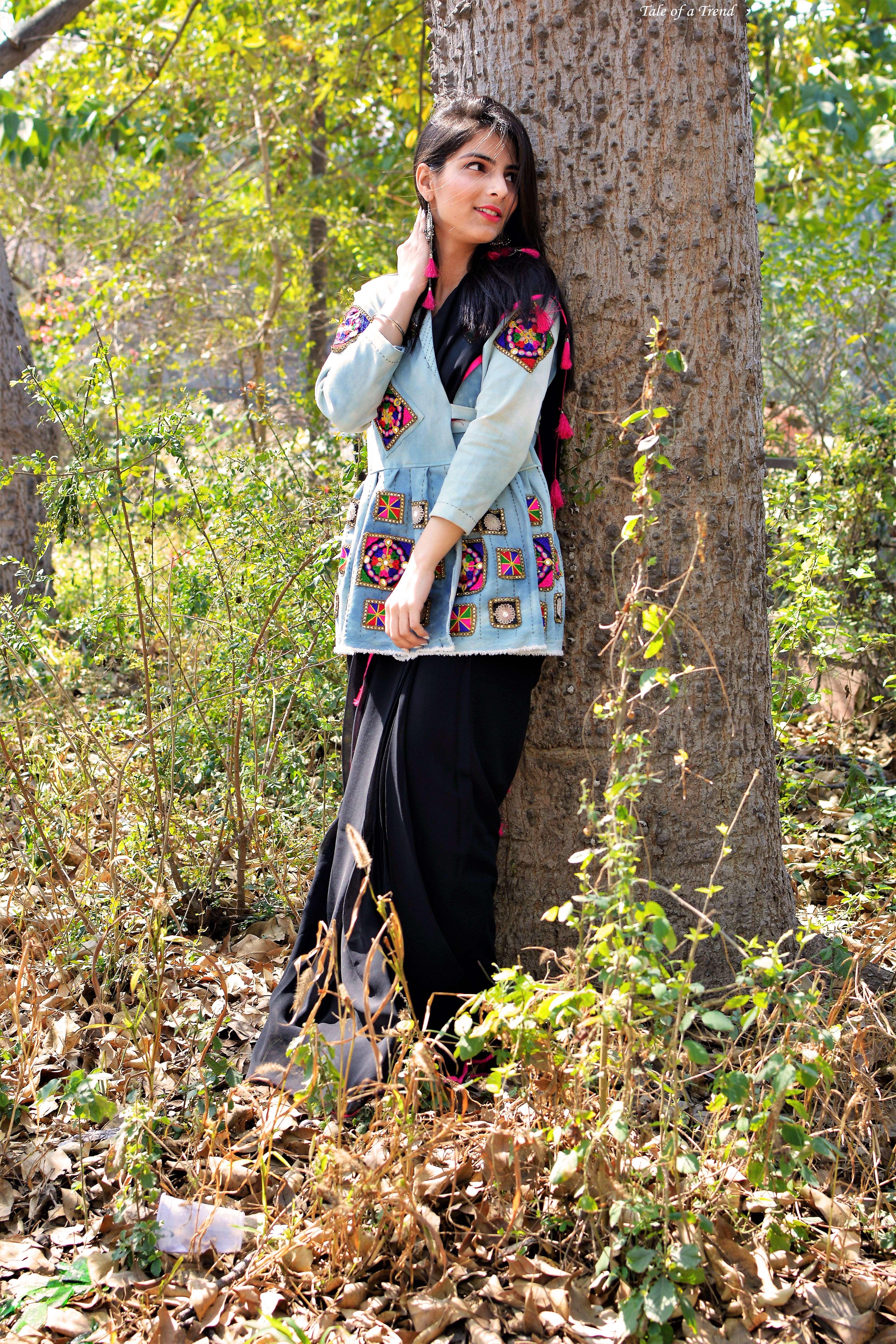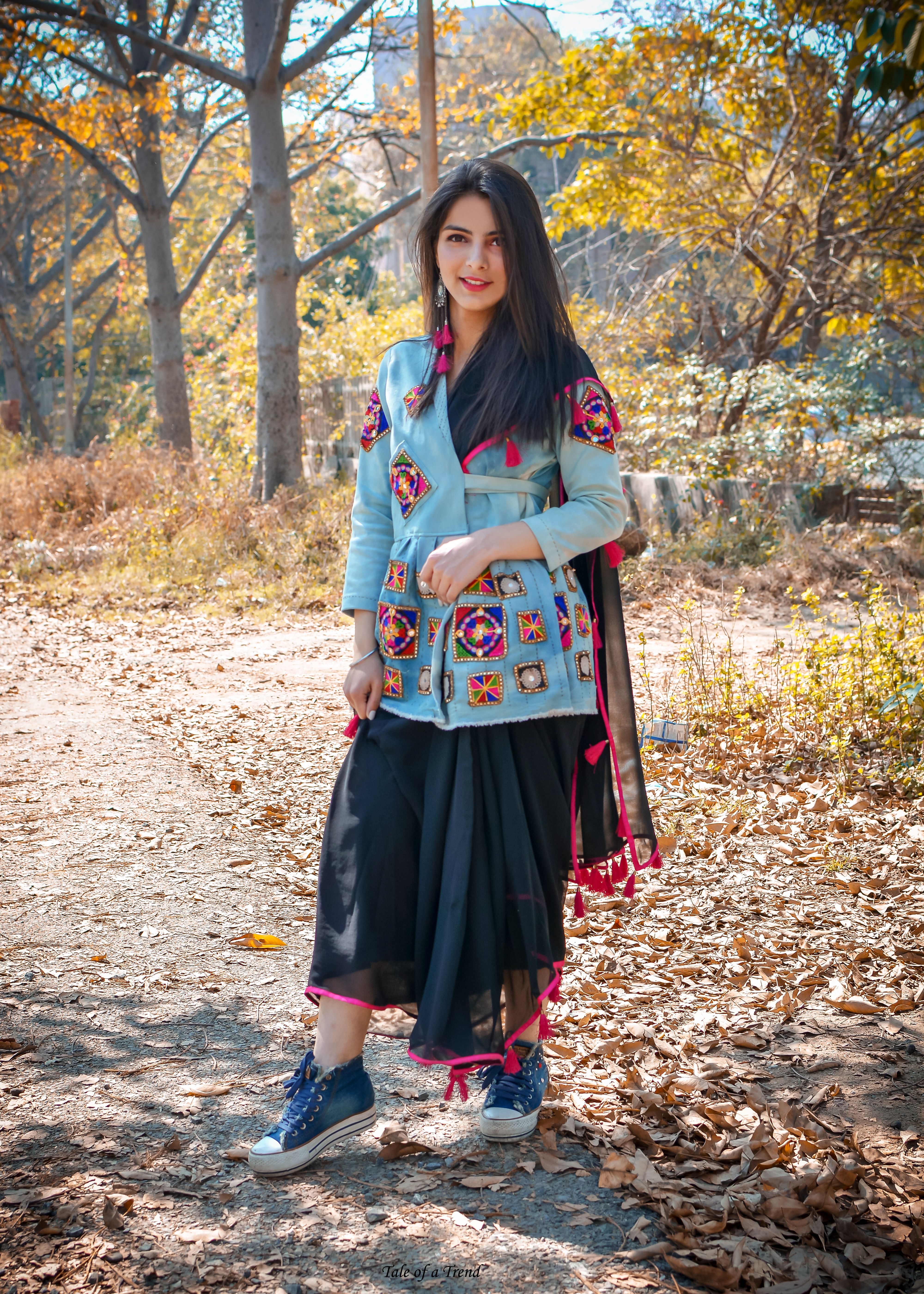 2. All Blue denim look: Before you commit any style crime with the all blue look, follow our daring dude who makes a fashion statement with blue denim shirt worn over denim jeans and paired with blue t-shirt and blue shoes. To complete the look, a peach-ish scarf and a beanie cap are also incorporated to broaden the all-blue colour palette.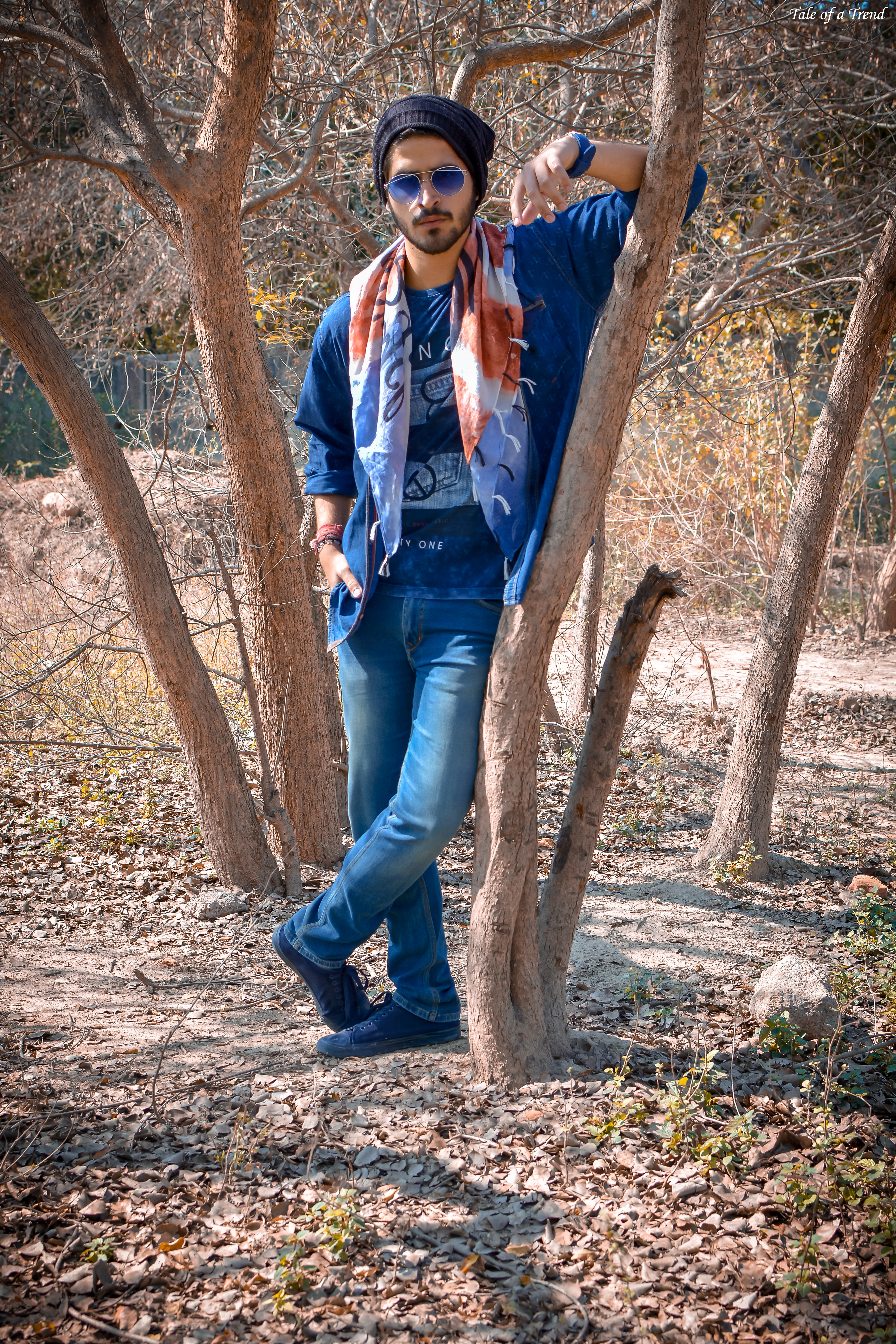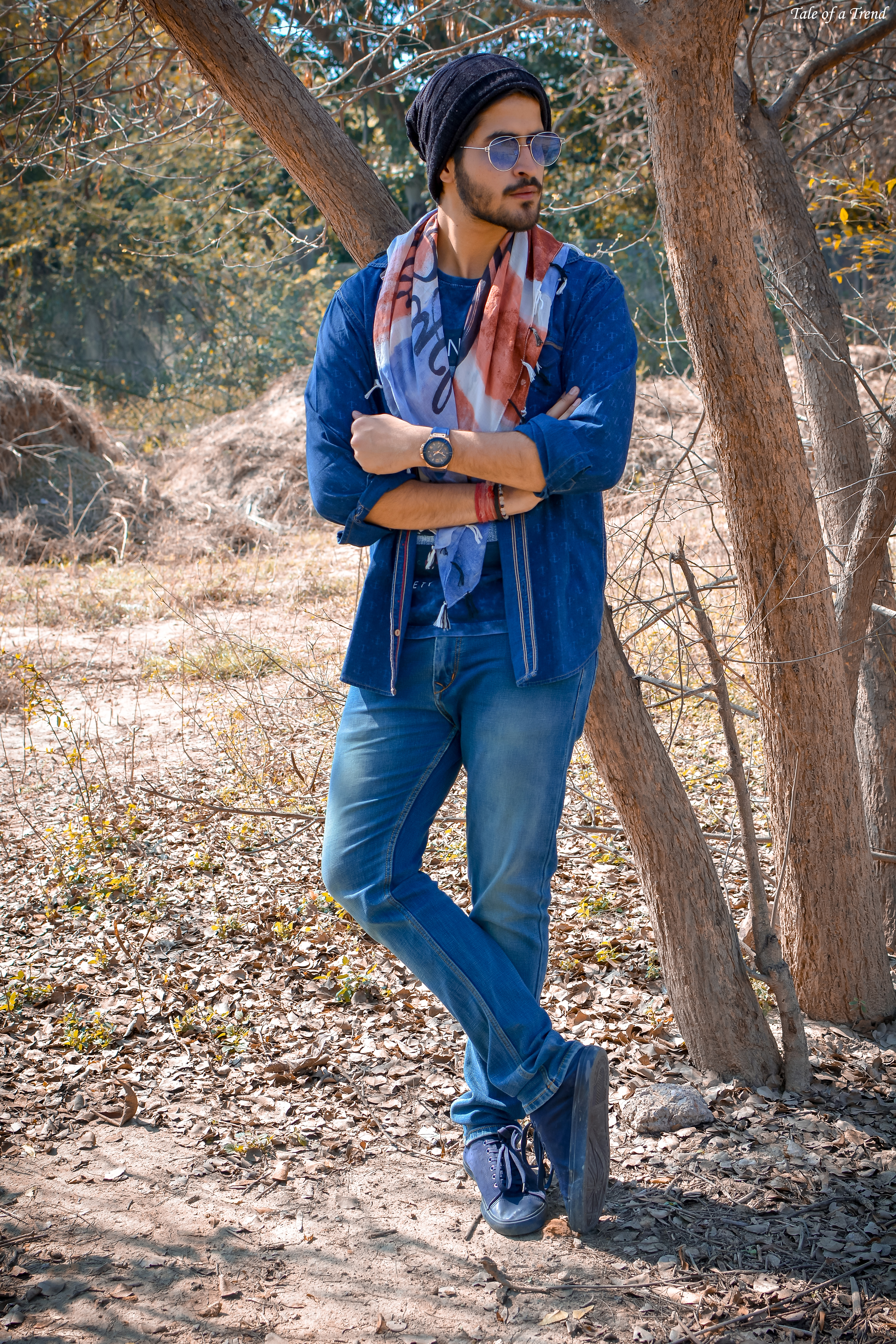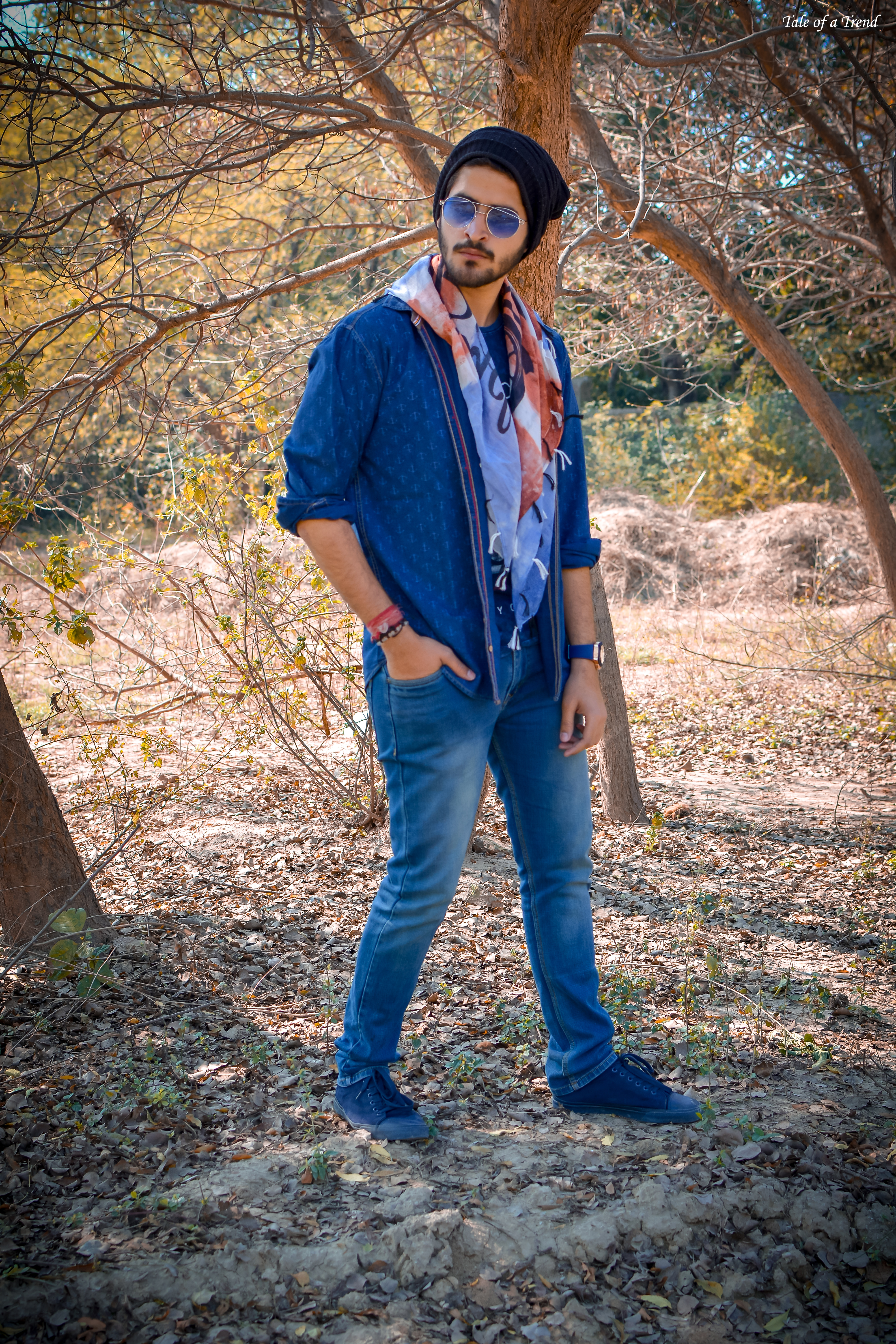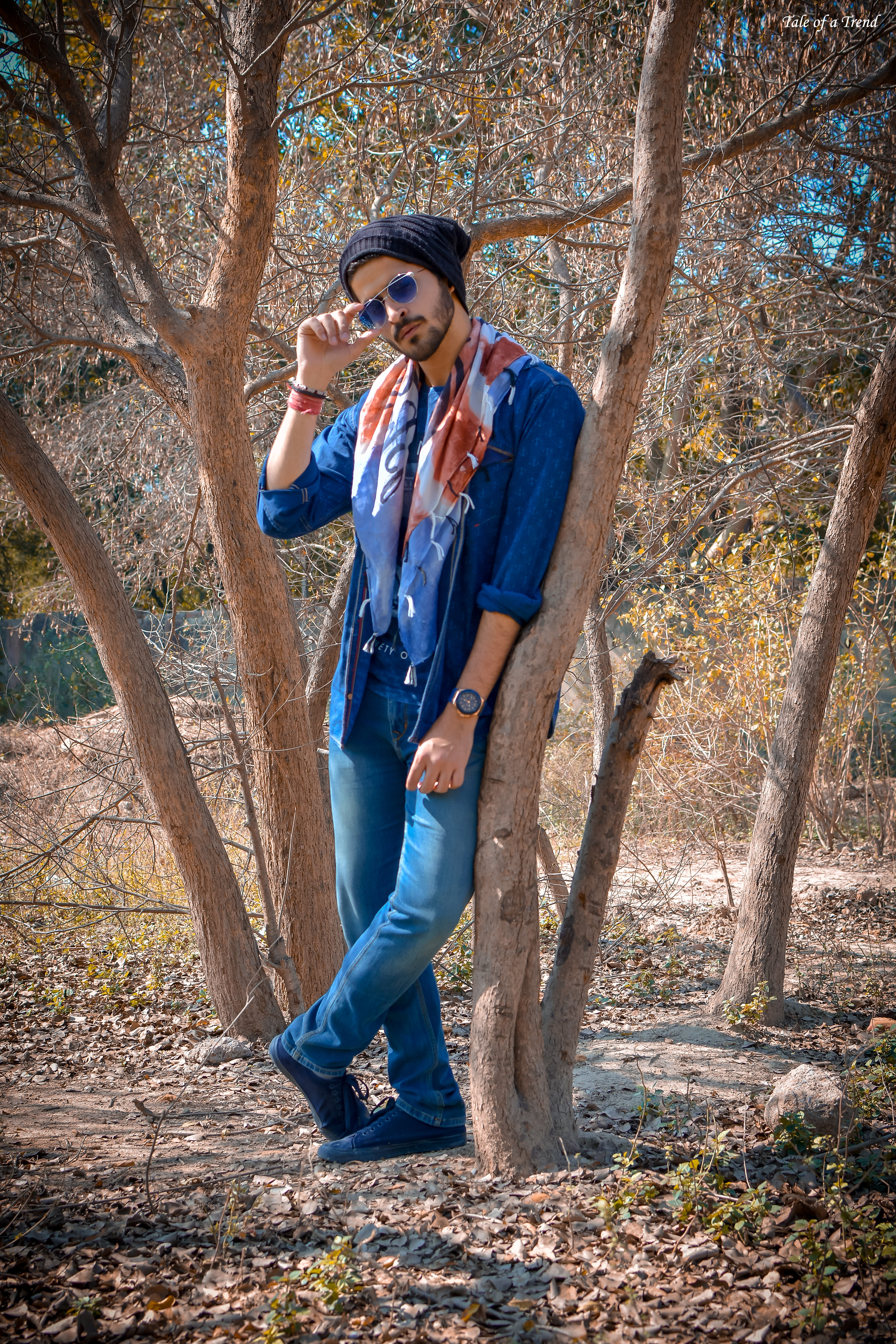 3. The Dungaree look–book: This childhood staple in double denim is nothing less than a bang-on-trend! The dazzling divas layered the denim dungarees over warm hued formal shirts and rocked the runway streets by accessorizing the look with denim shoes, denim cap and denim bag.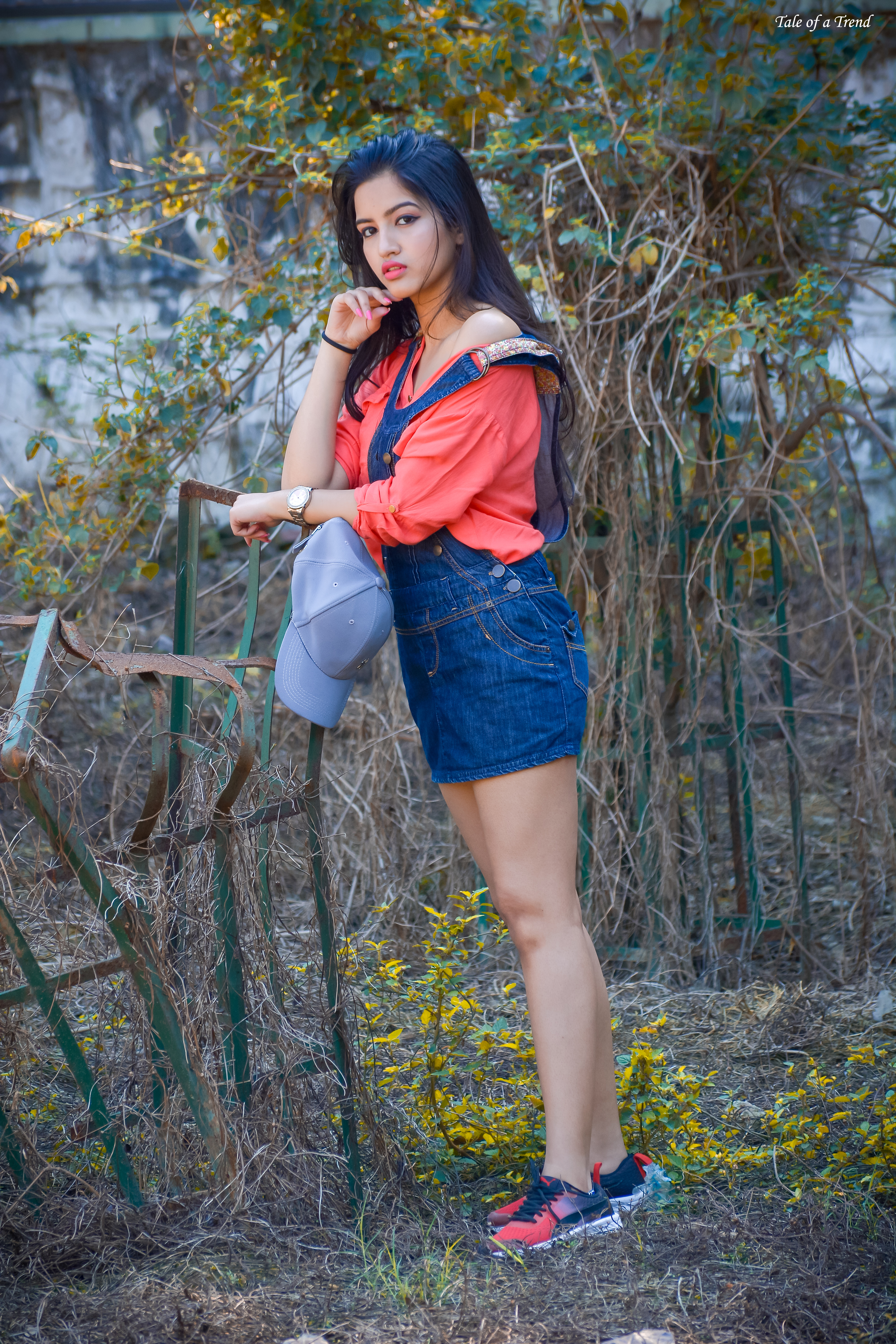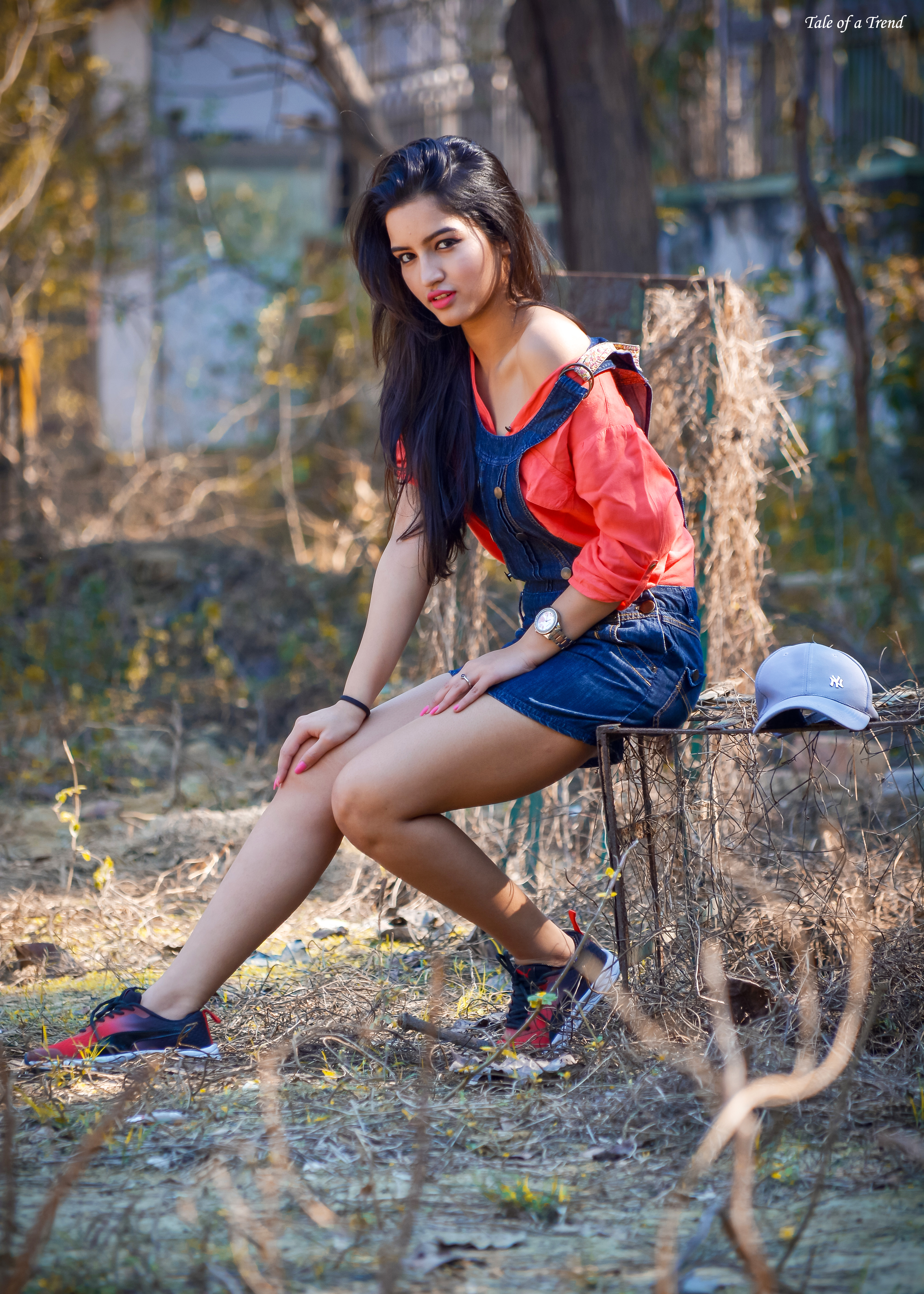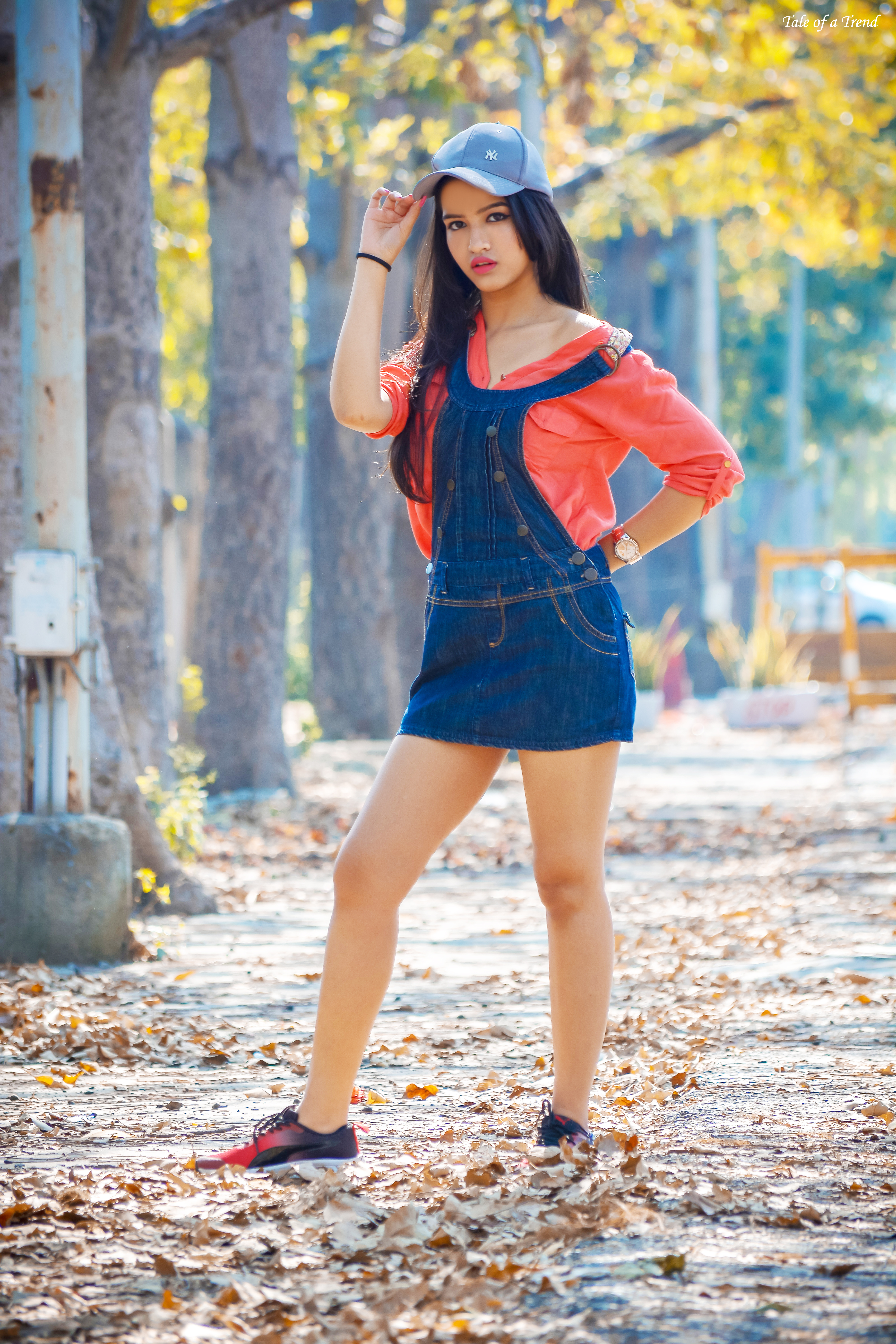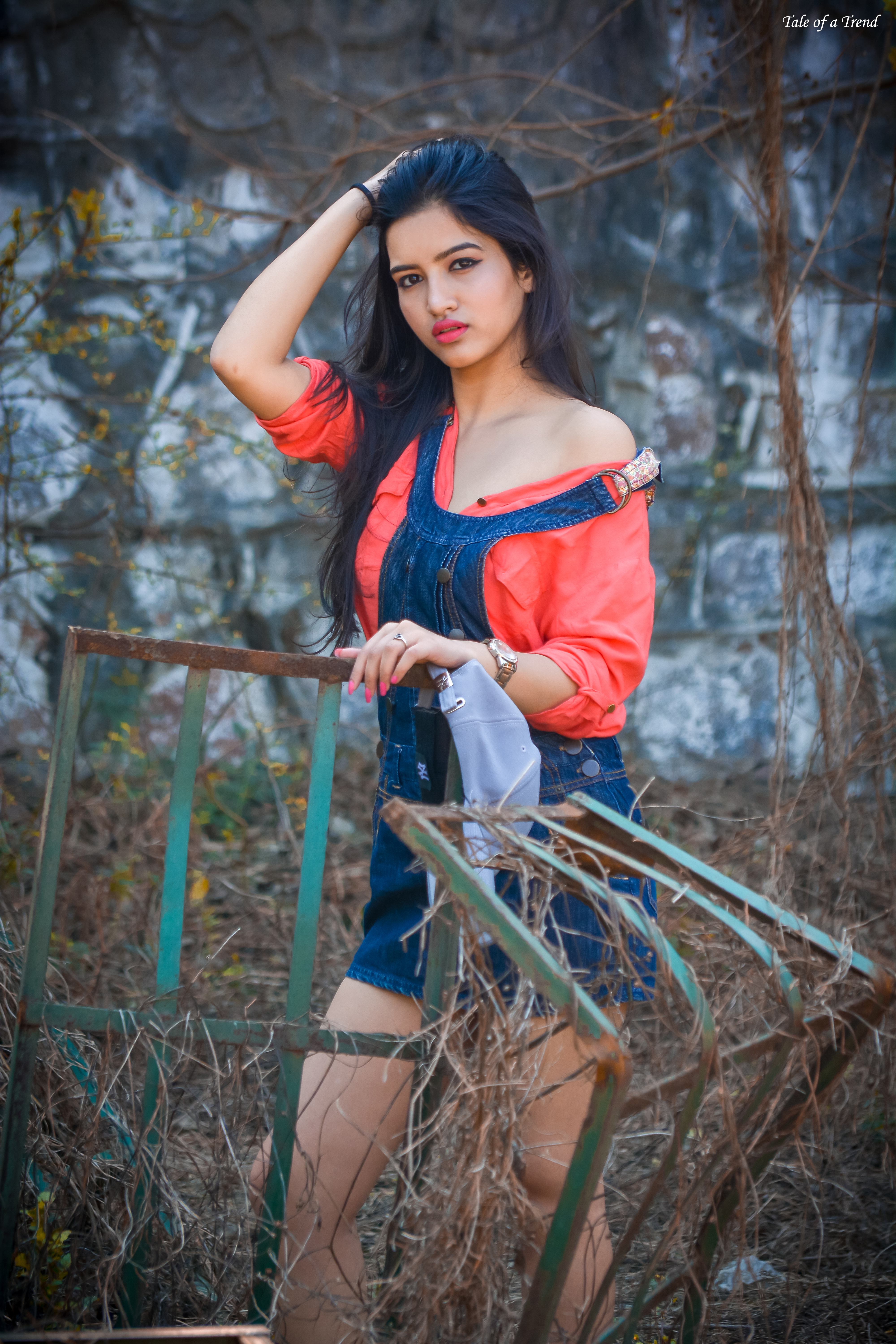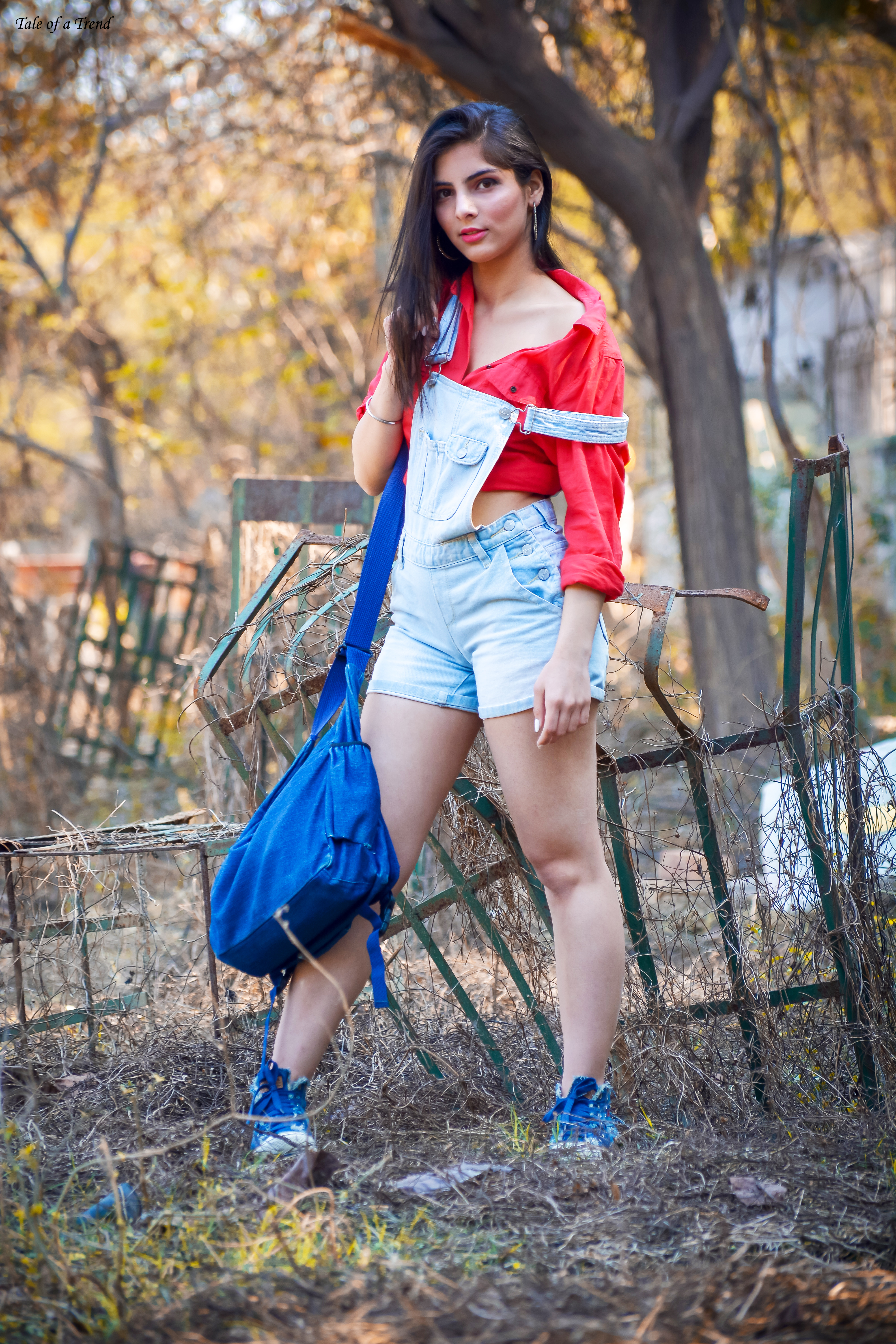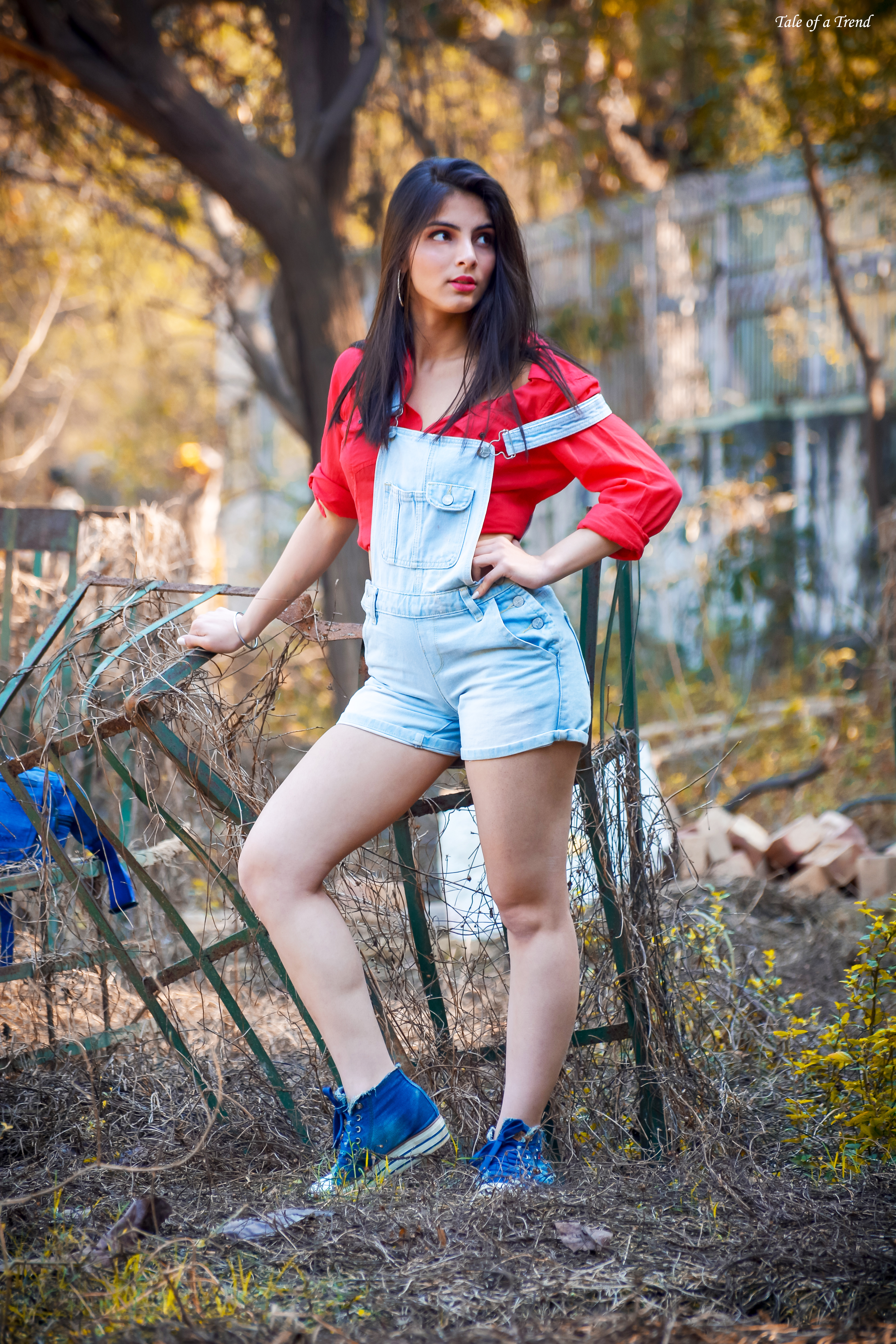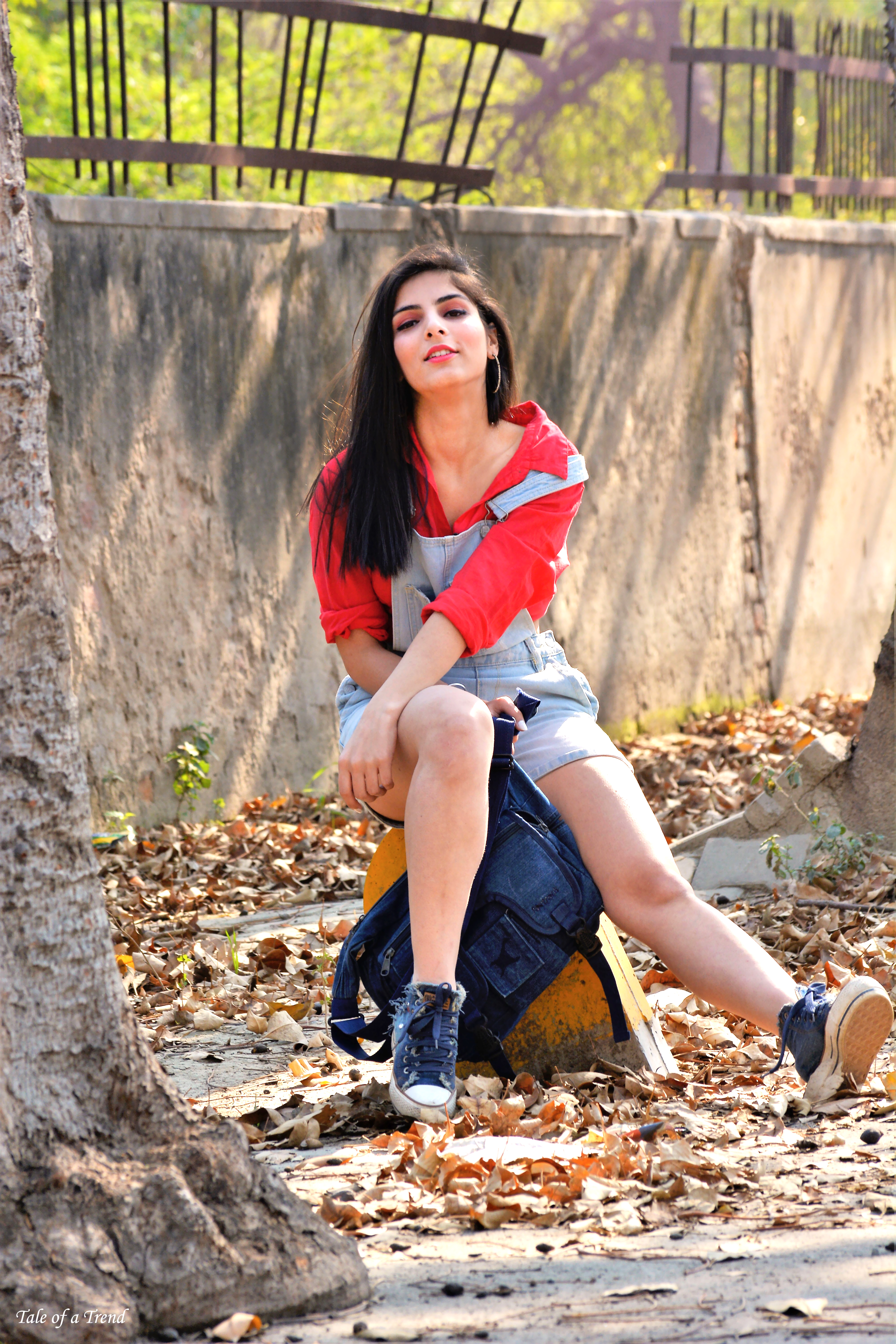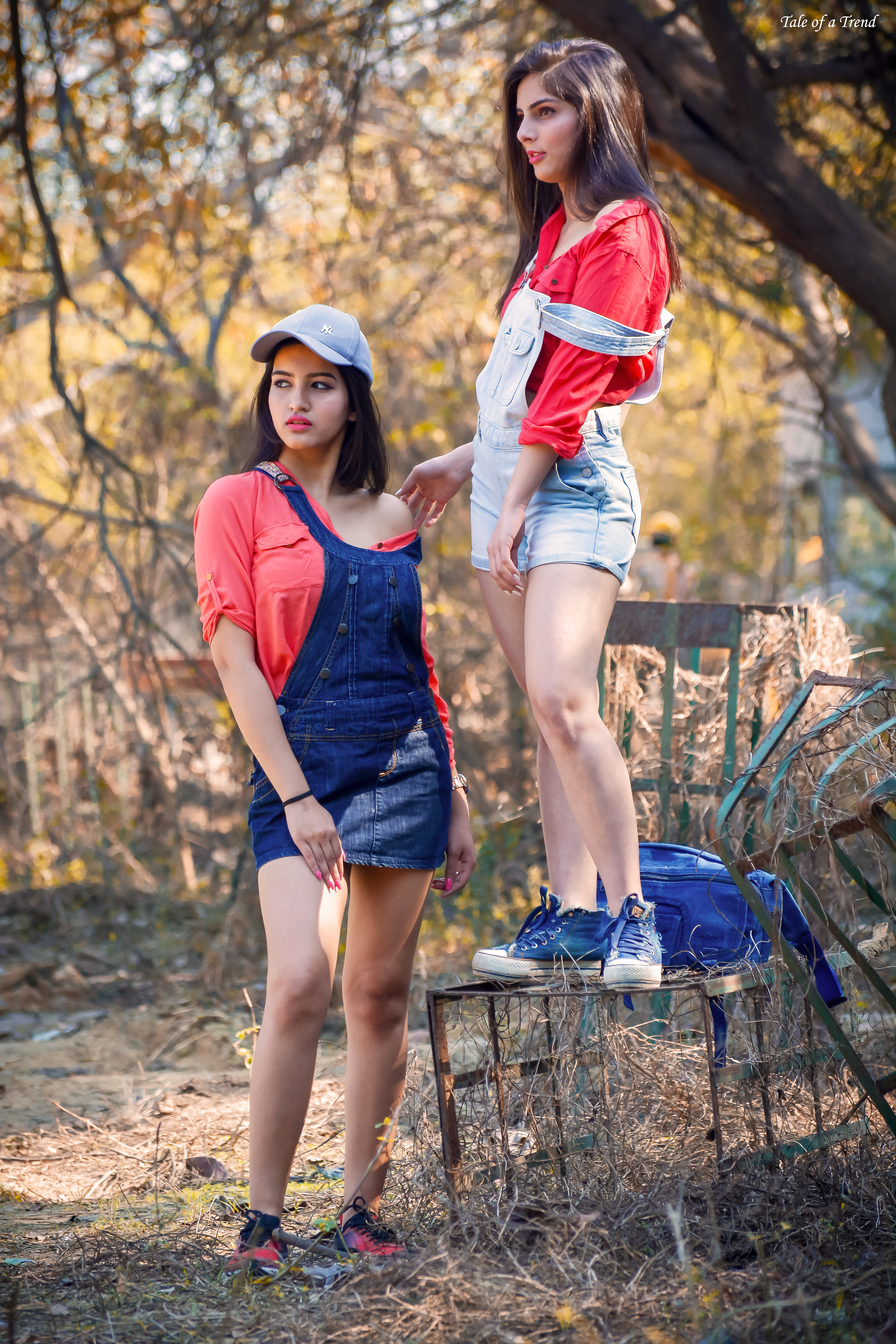 4. Casual checks and denims: Another interesting way of carrying this fashion flashback is paring a check shirt and white tees combination with stone washed jeans and then smartening the look with denim jacket tied over the waist.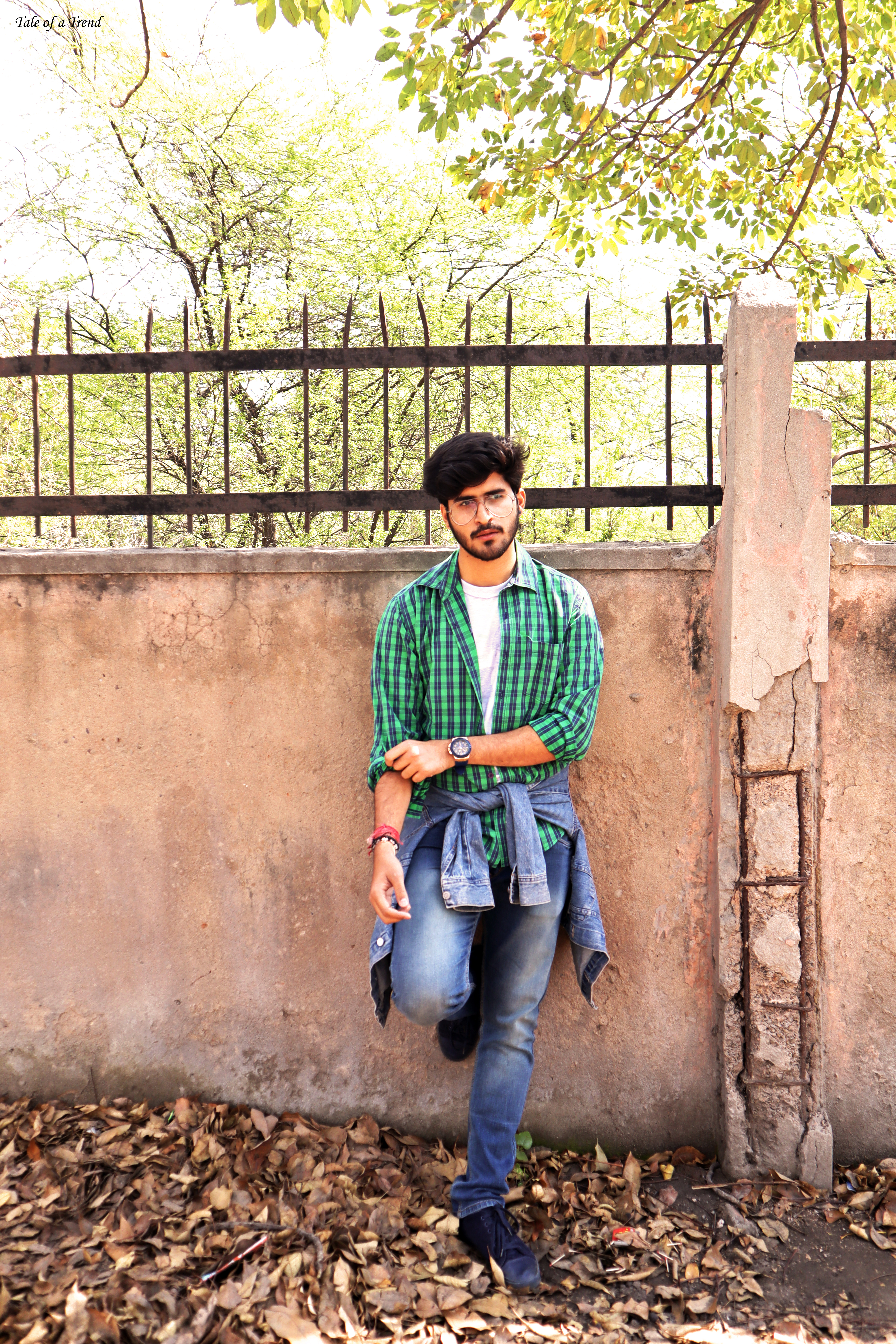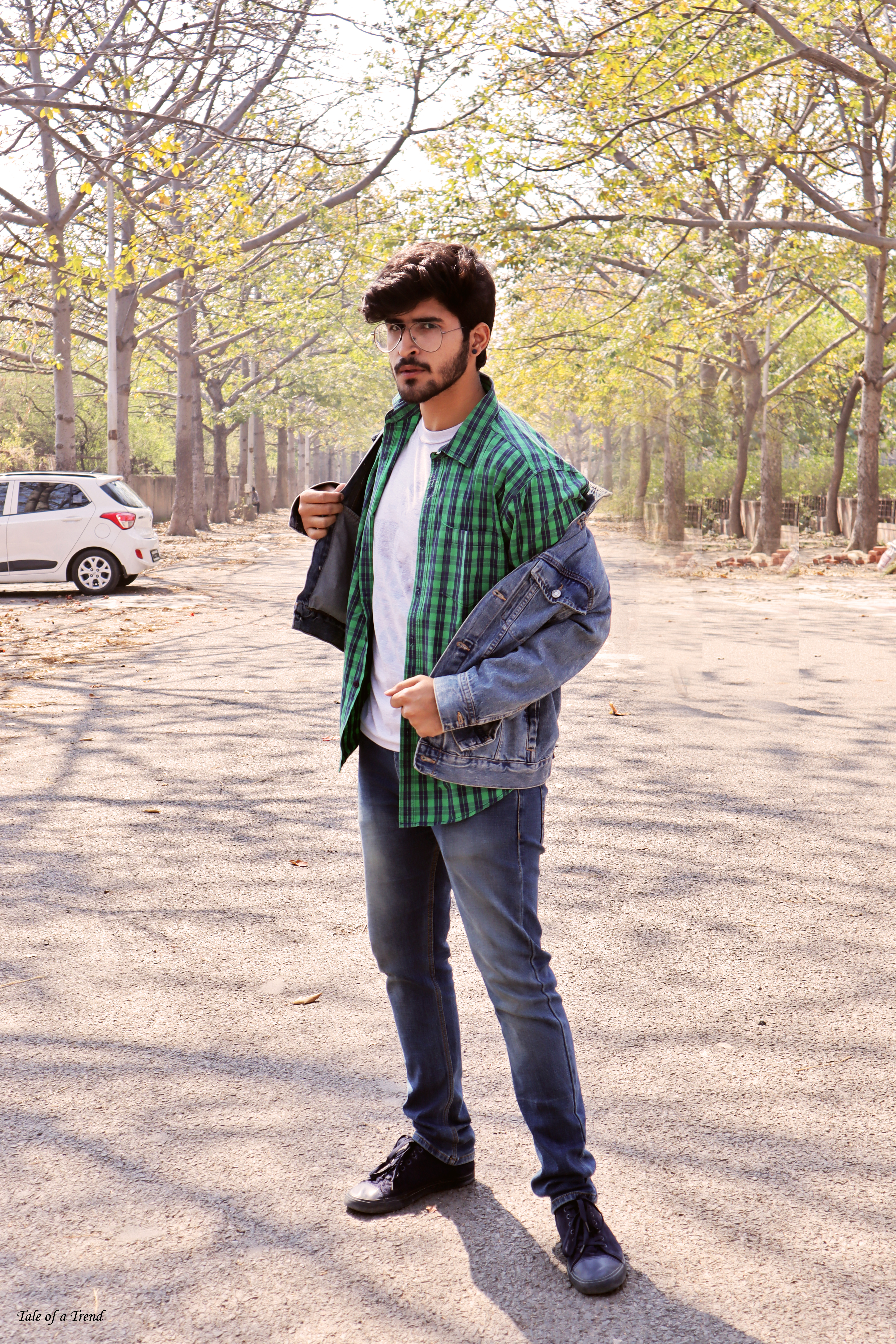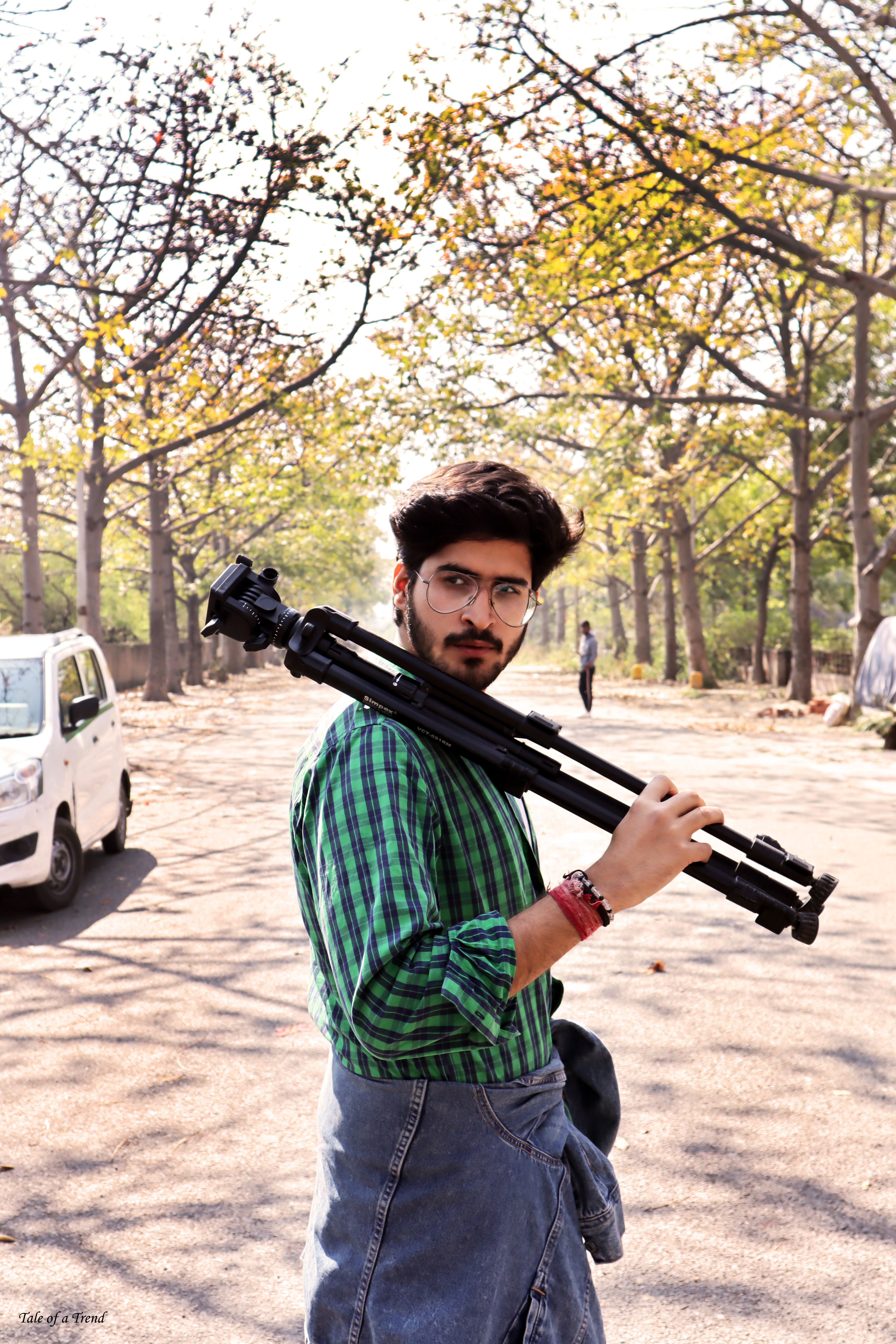 5. The skirt-top fashion: The ageless composition of short denim skirt with a bright top can be so damn hawt! Pairing it with denim shoes or jacket gives this look a perfect off-duty edge.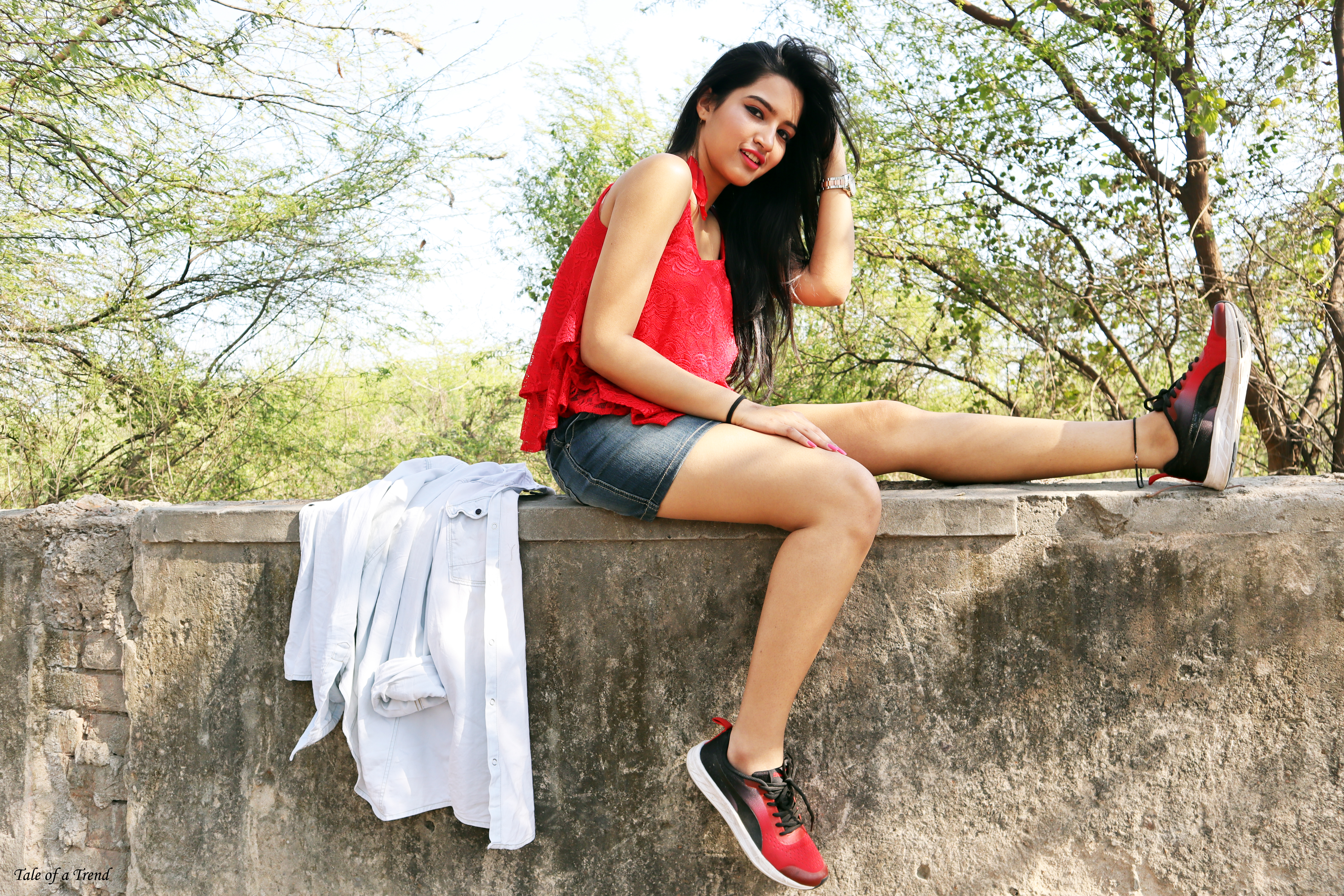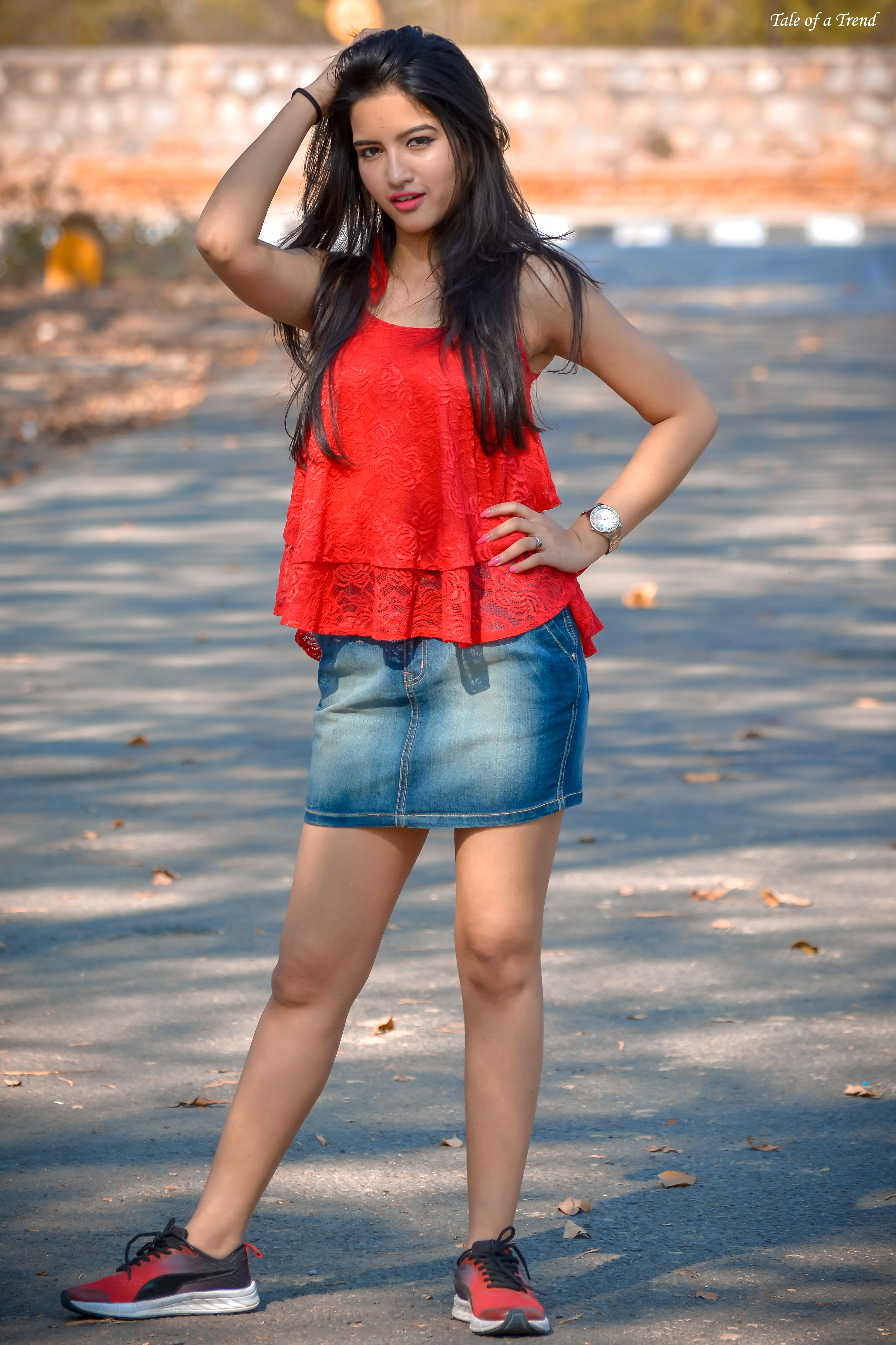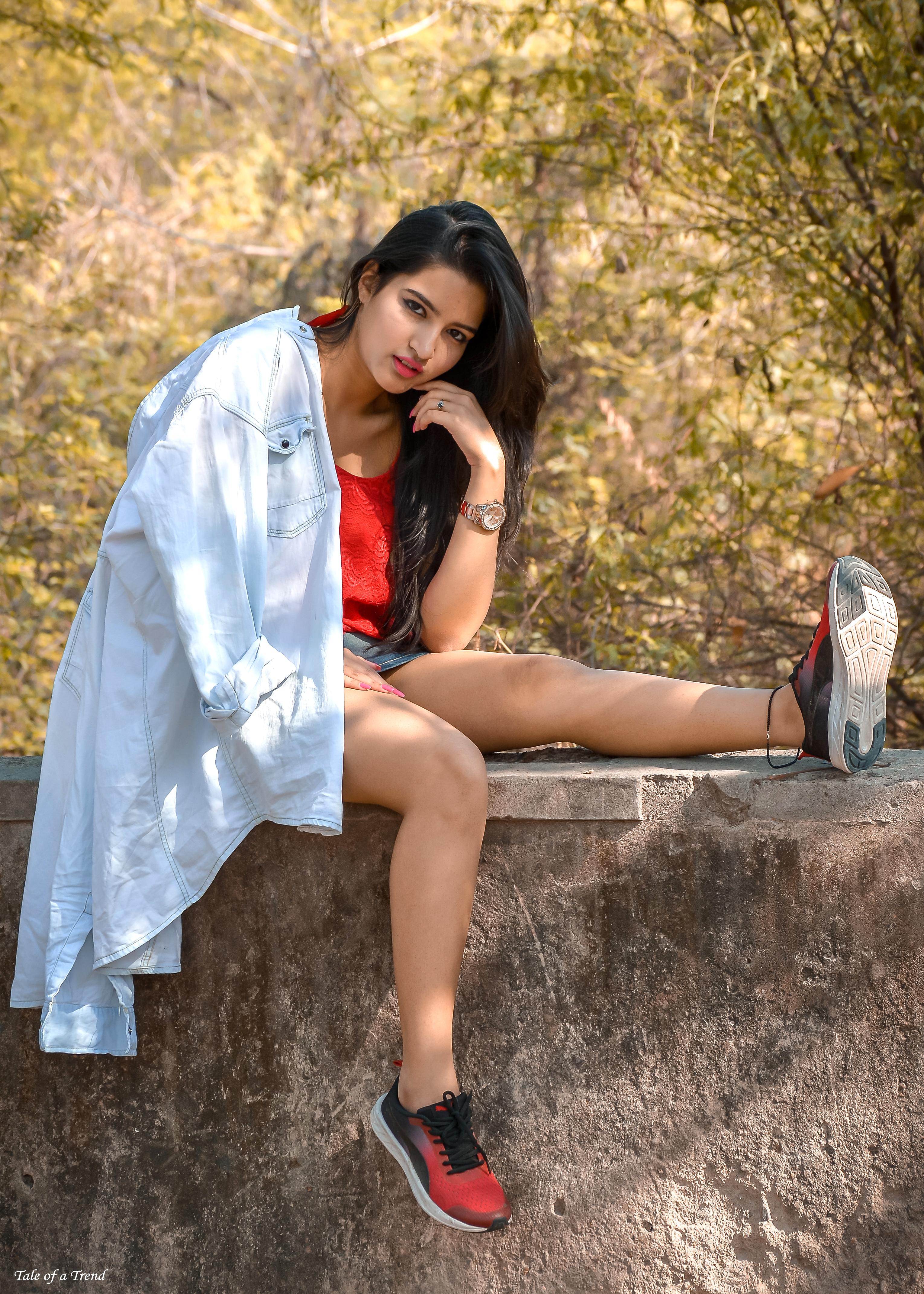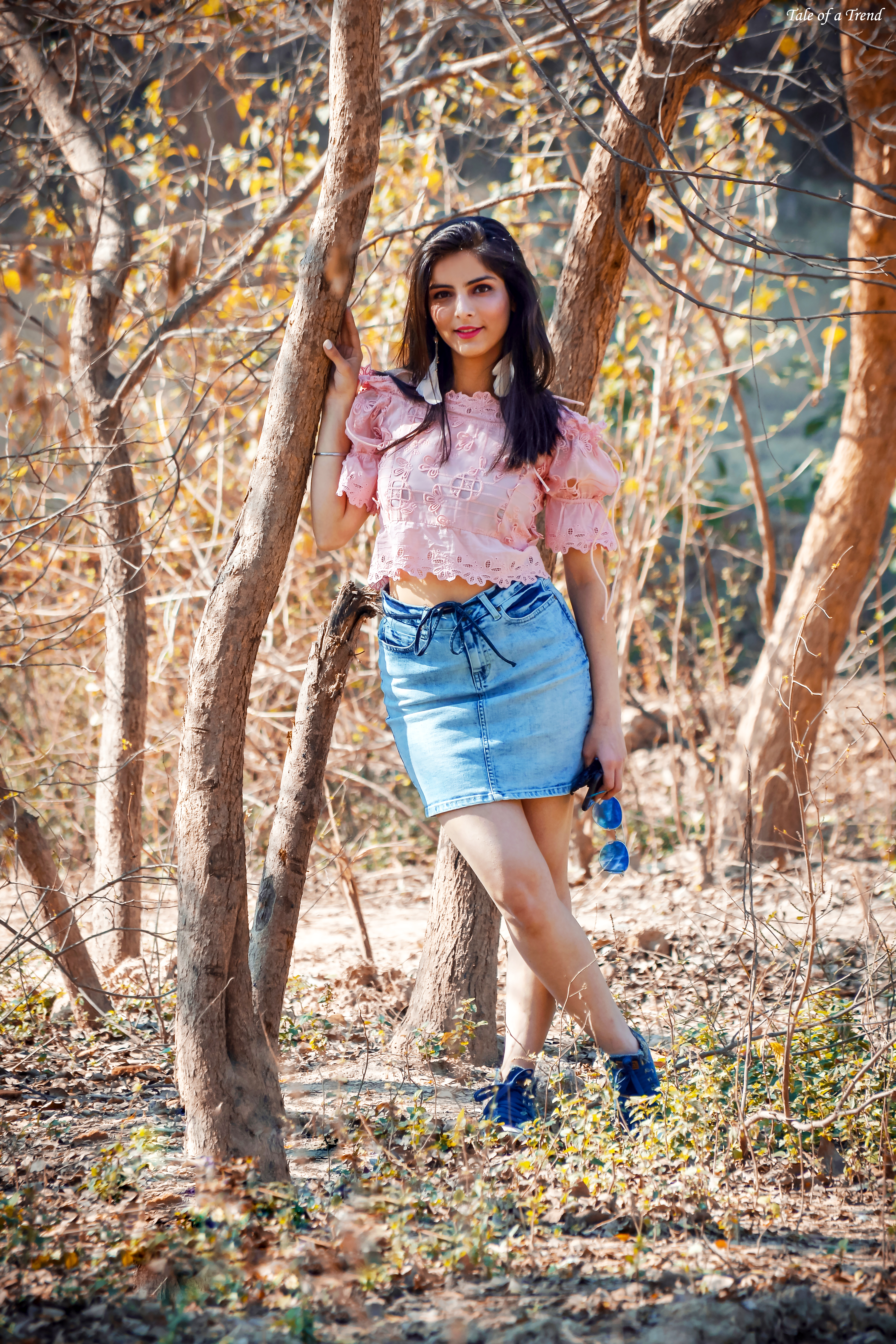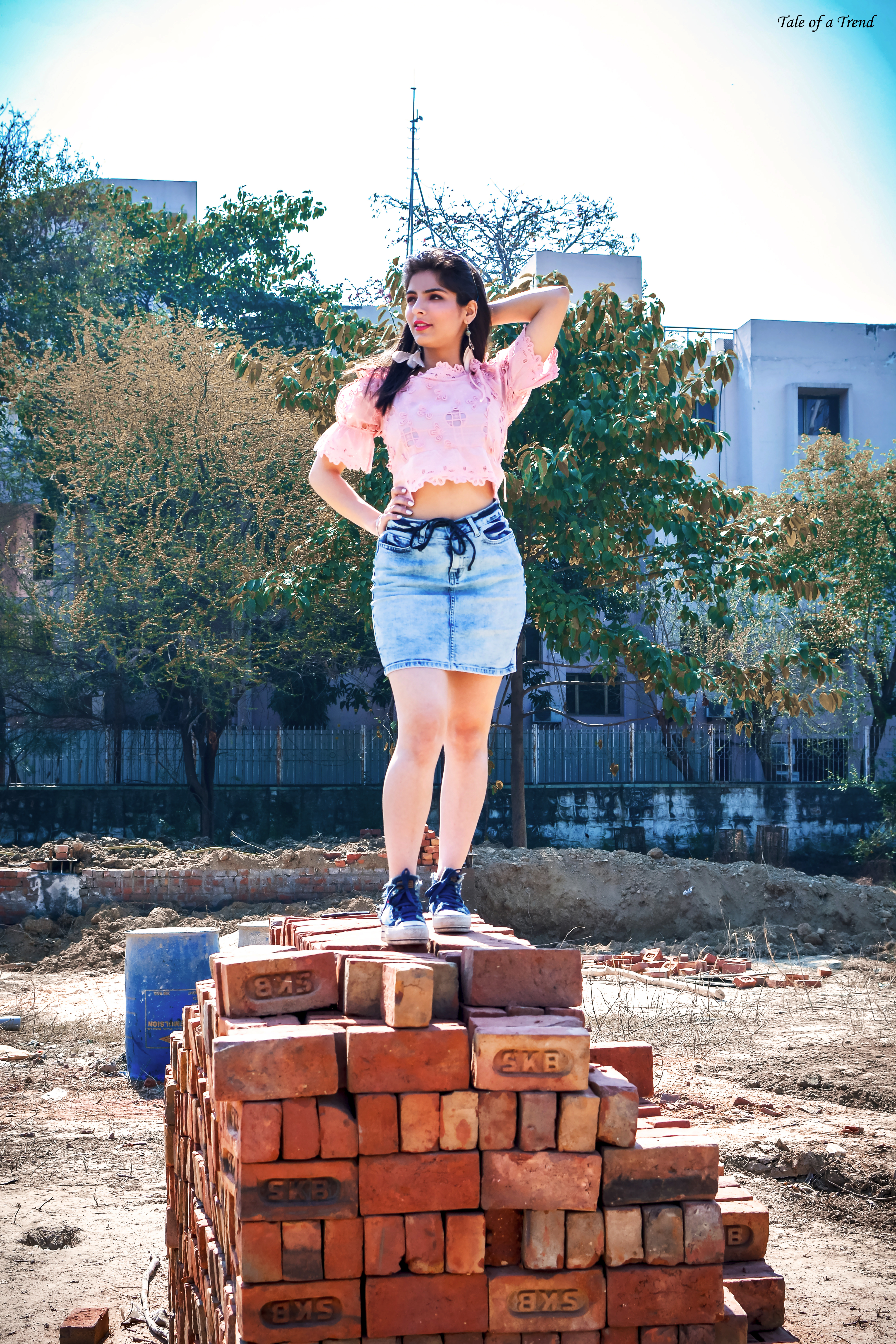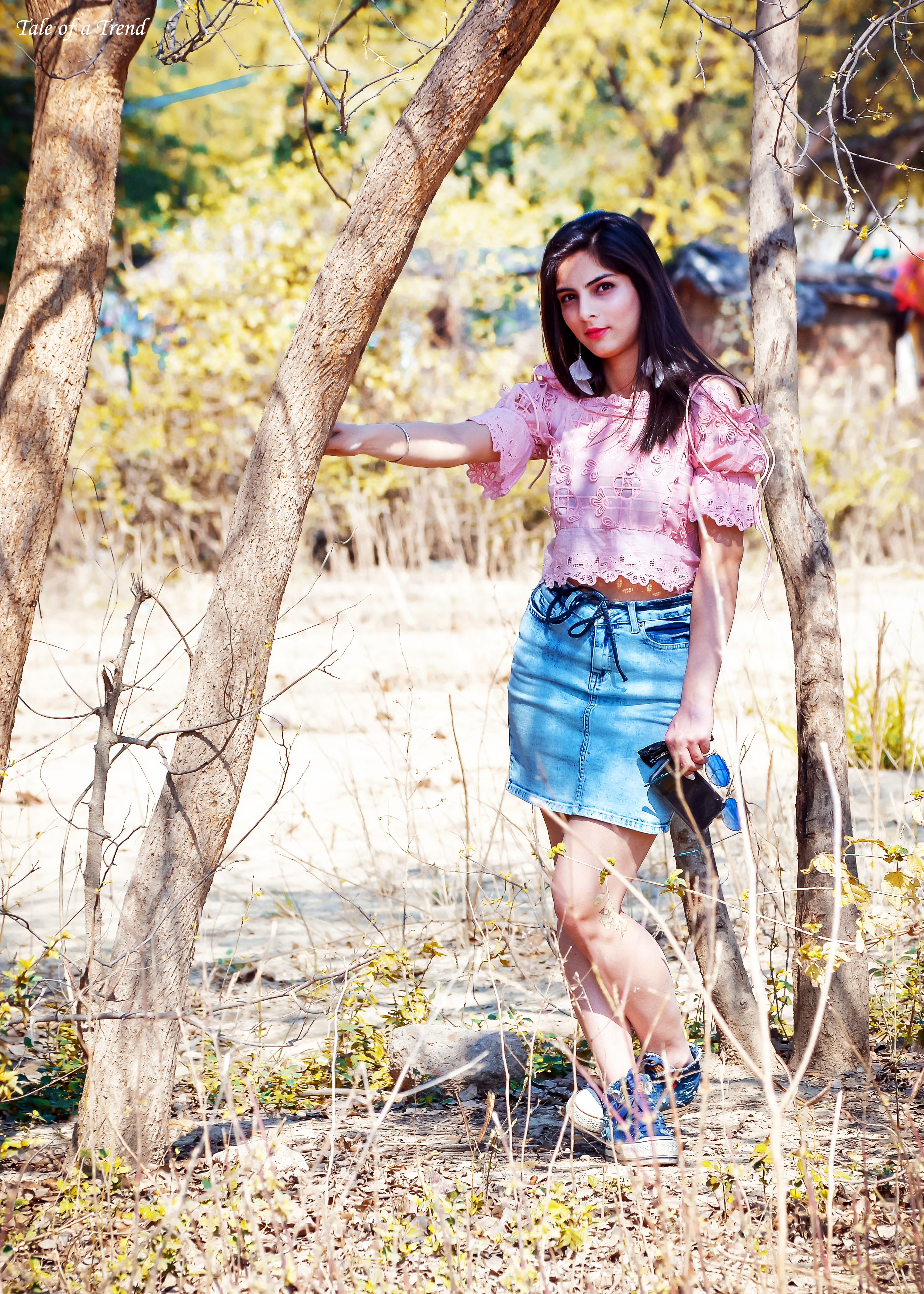 6. Suspenders and Jeans look: Carrying the suspenders without the coat or jacket might seem challenging, but actually it is quite fashionable if done right! Basic black suspenders worn over classic blue denim shirt and off white jeans can make you champion of the suspender and double denim trend.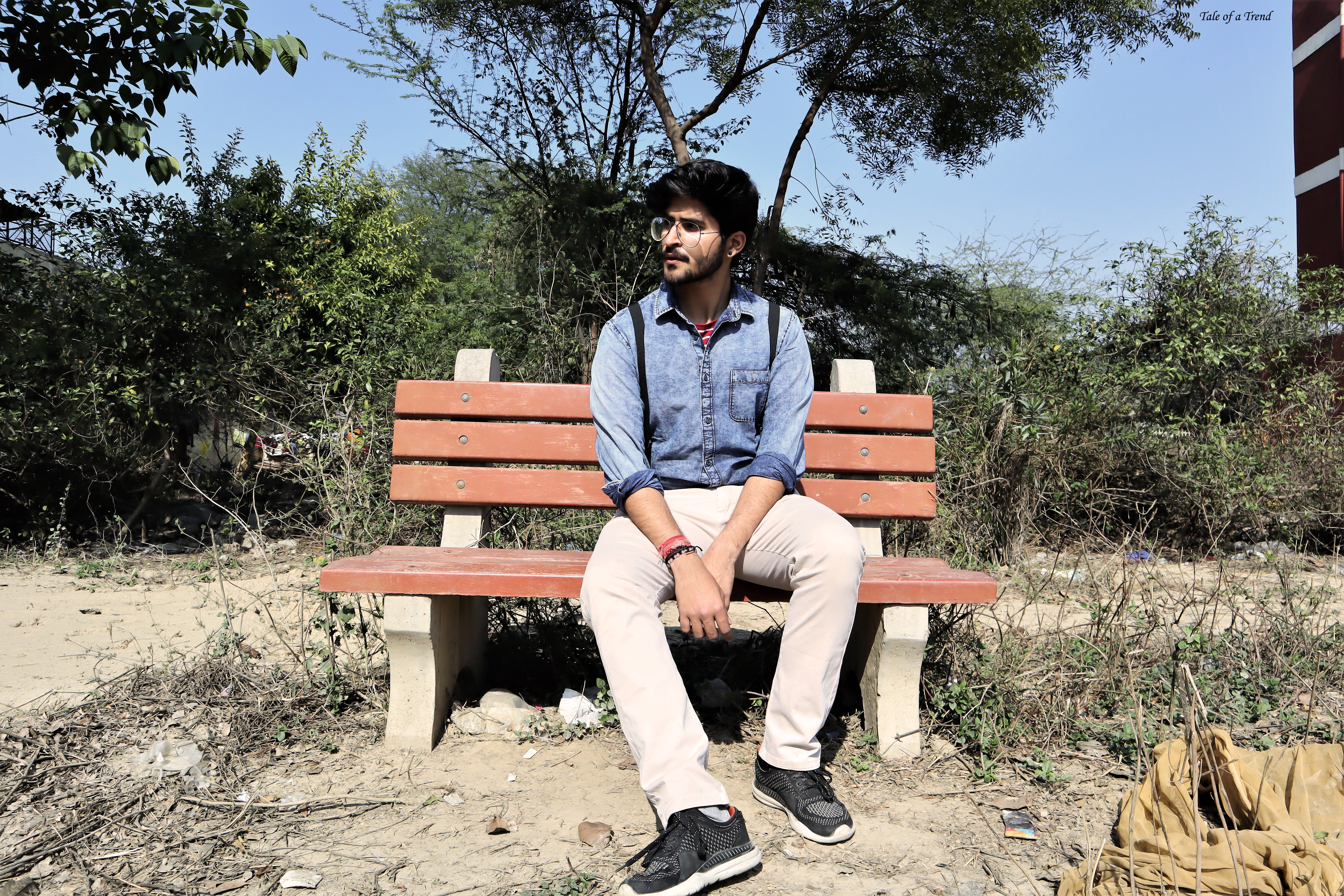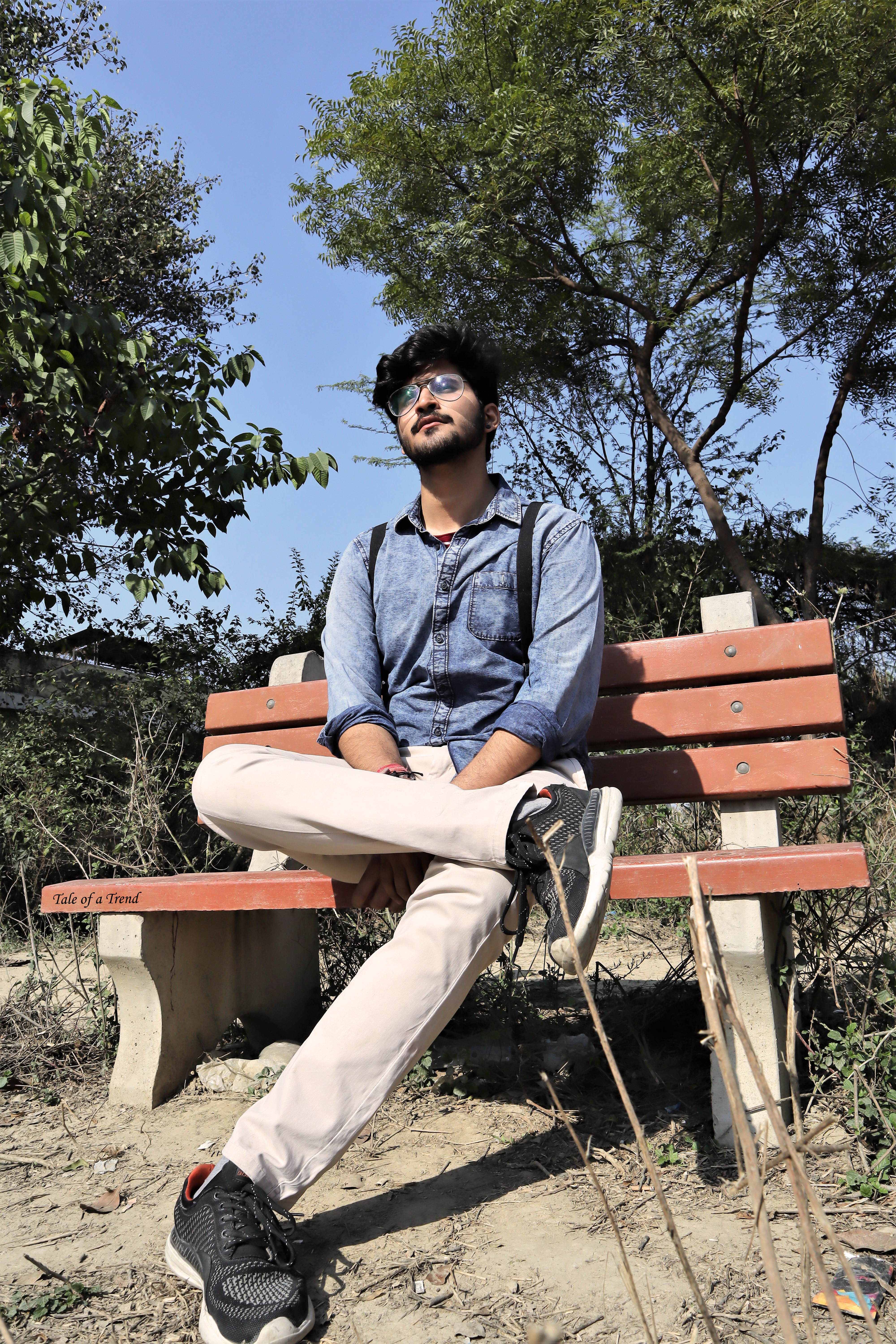 7. The super-trendy Jorts: The denim shorts or jorts (derived from jeans- shorts) teamed up with bright hued top and denim cap is definitely an eye-catcher!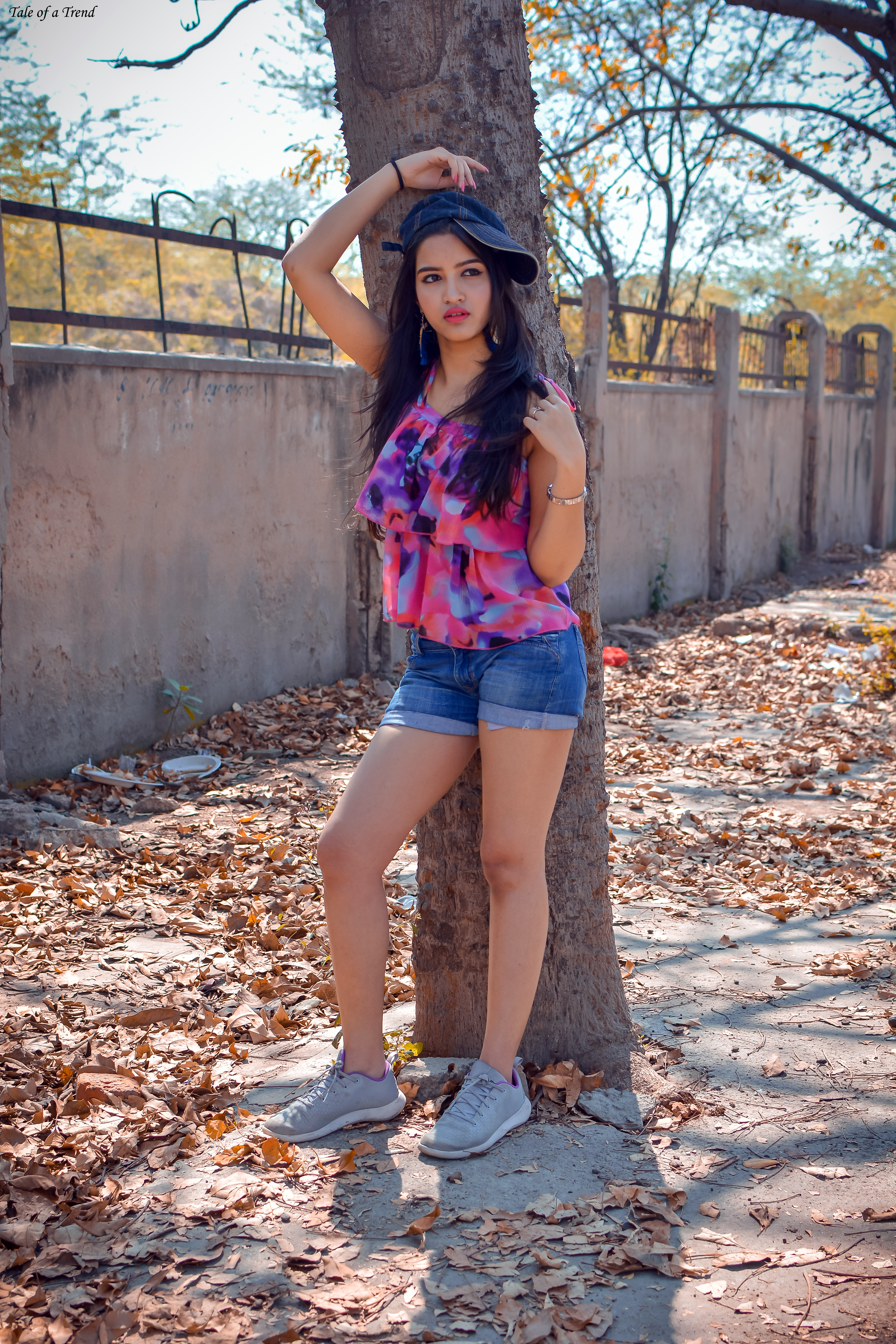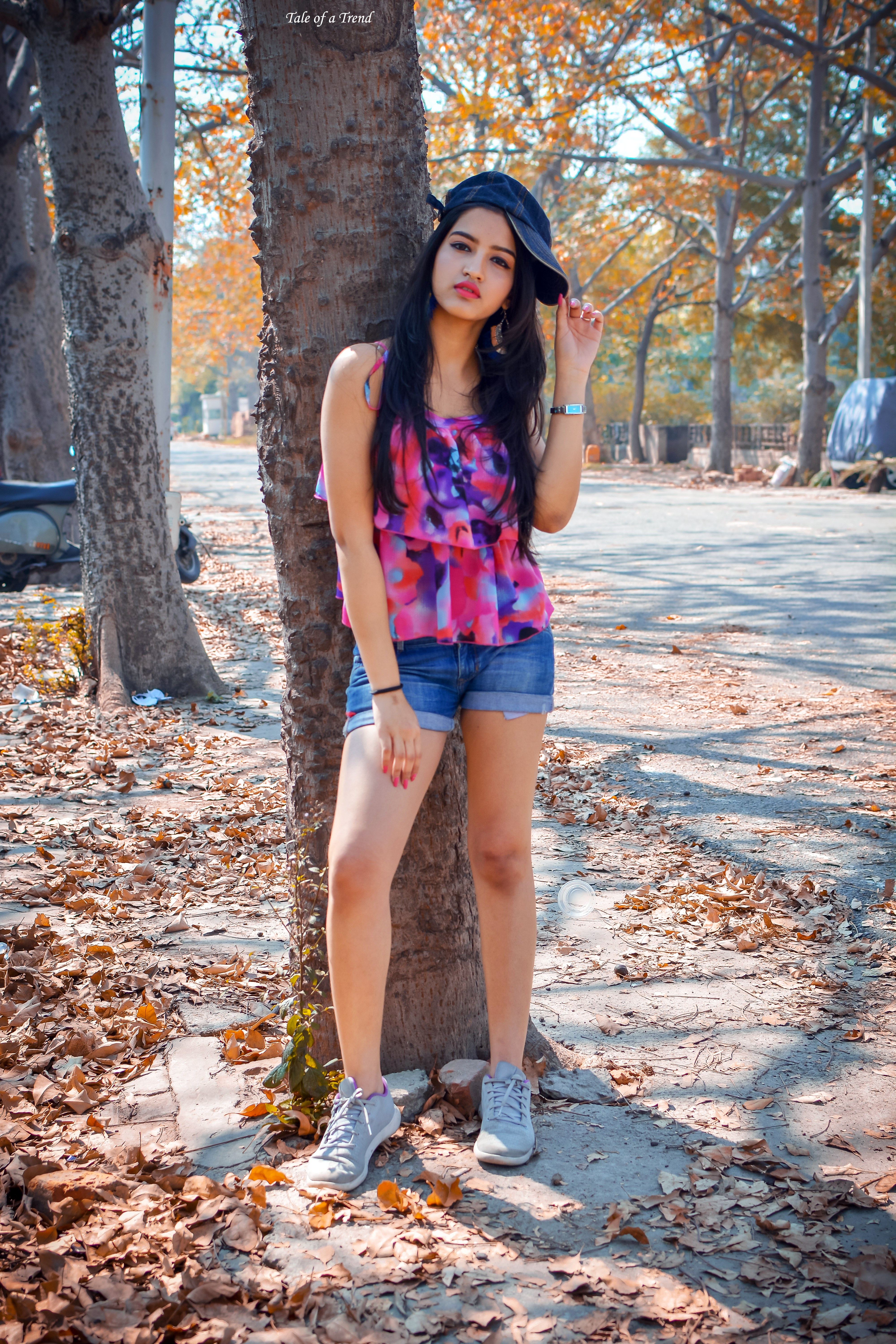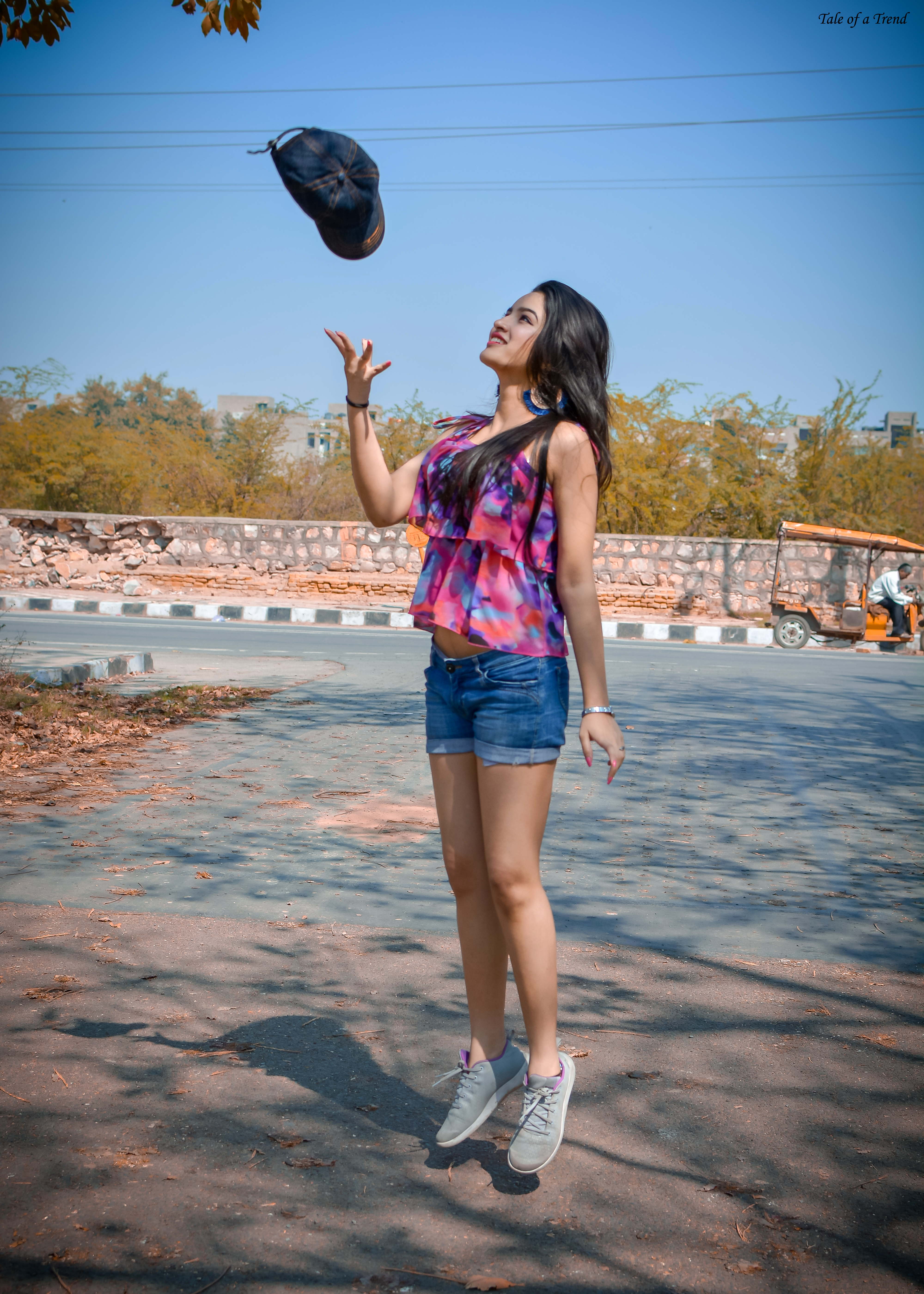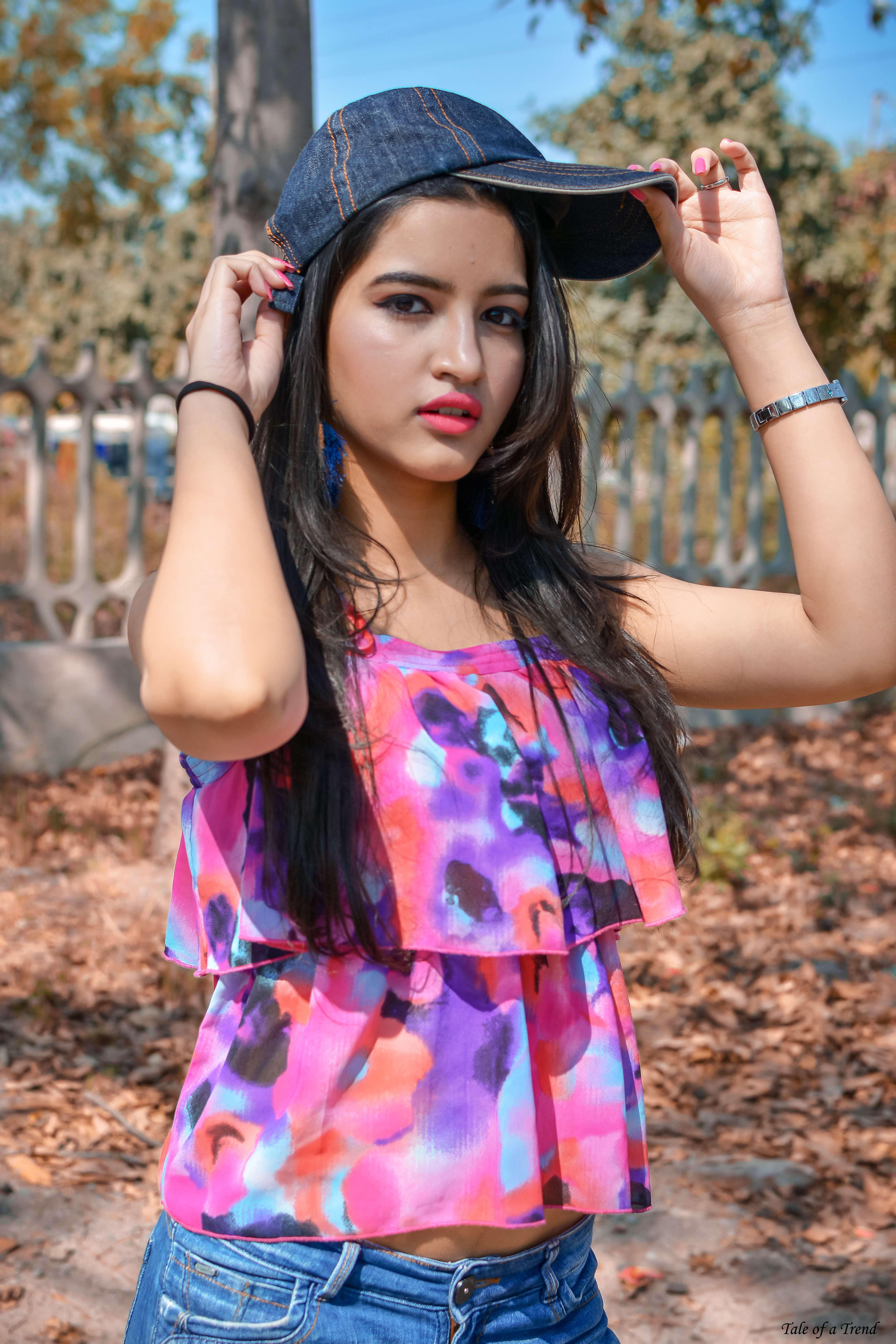 8. The glitter and glam of denim one piece: Wearing a denim one piece dress is a must fashion-DO as it is most suitable for street style as well as glam night. The sequined pockets of the bubbly dresser are adding a charismatic touch to the faded denims. A denim hat is definitely a great addition to the attire.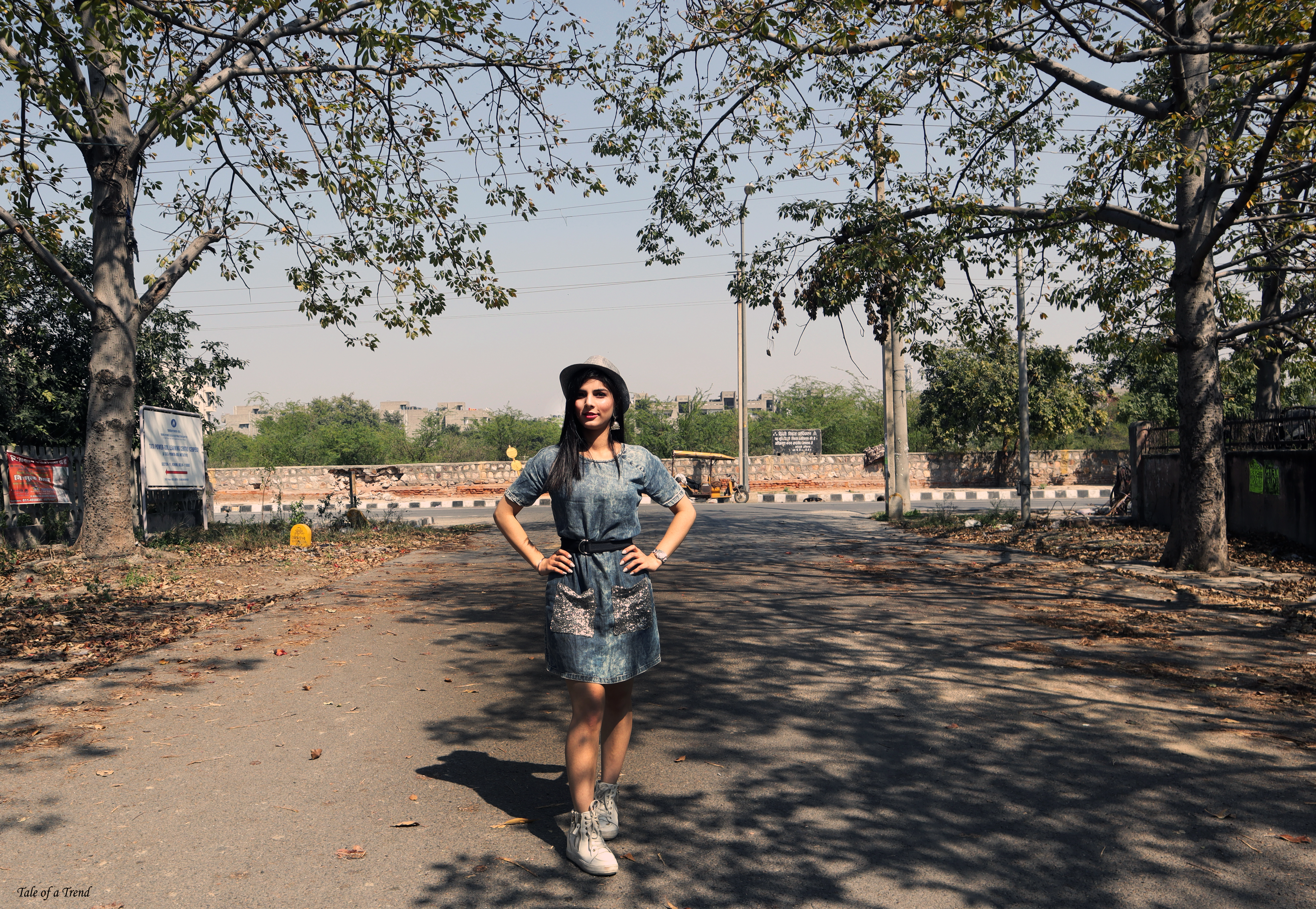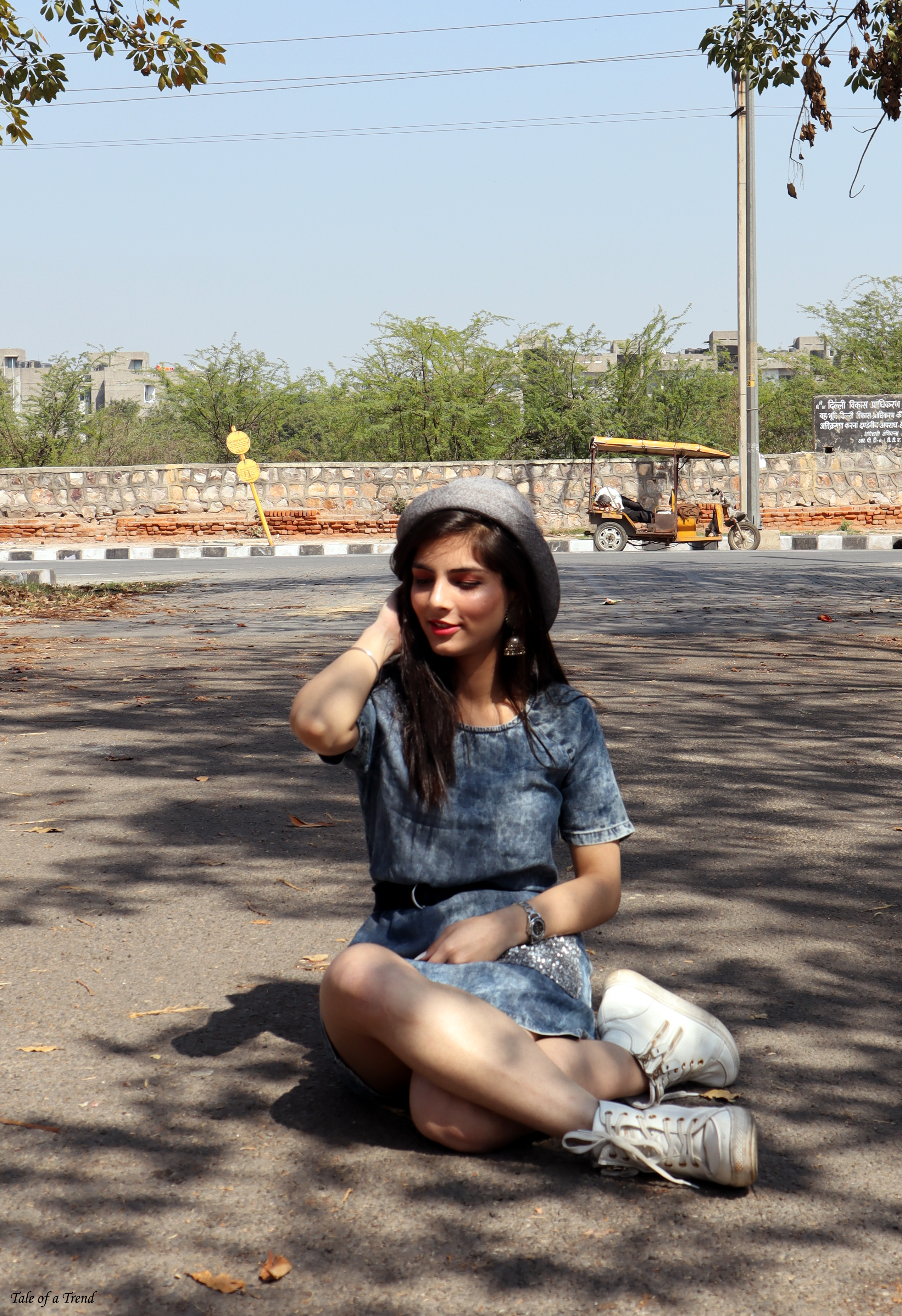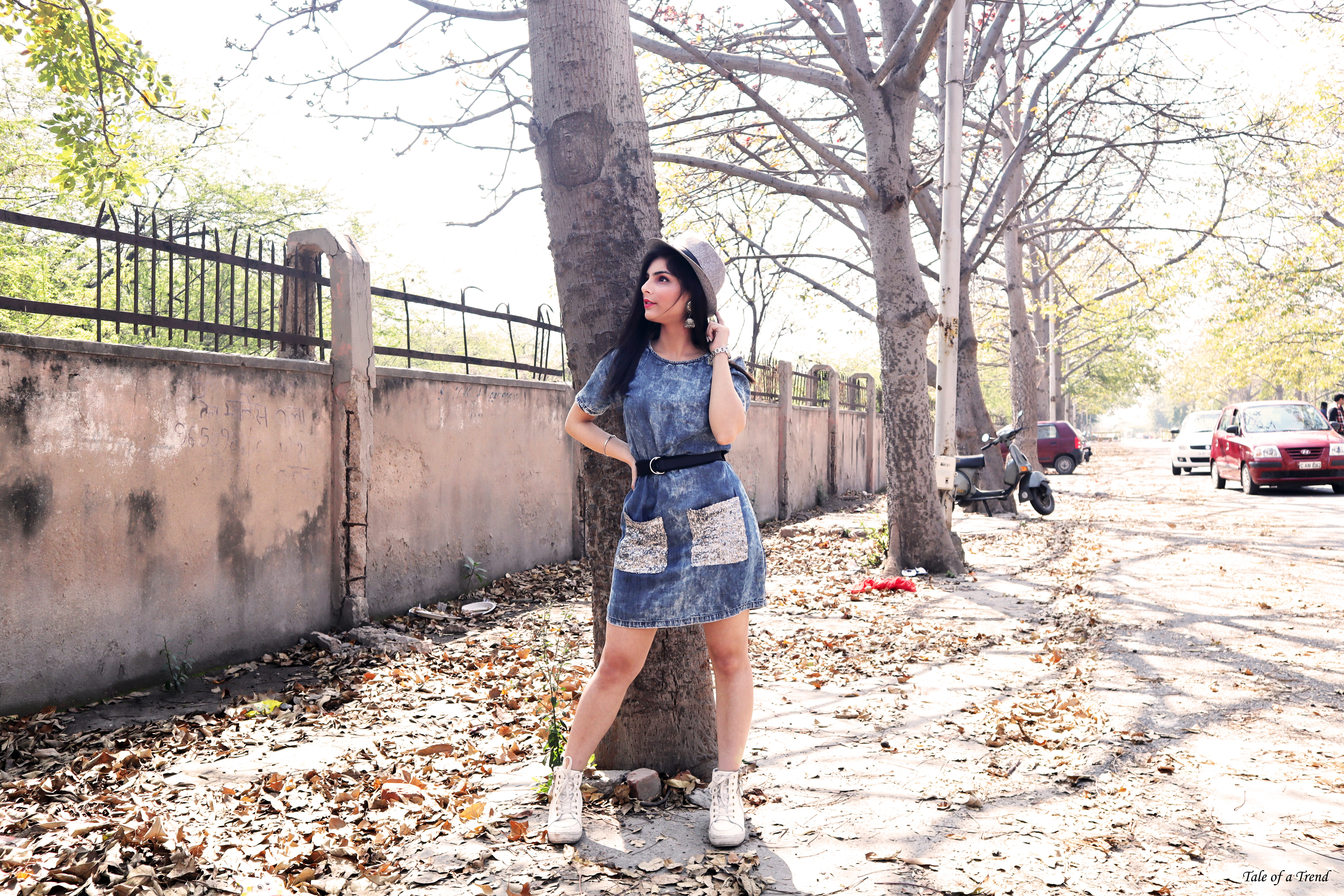 9. Play with Pastels: The last look of the post in double denim bandwagon is a red and white striped tees paired with pastel hued denim jacket and jeans.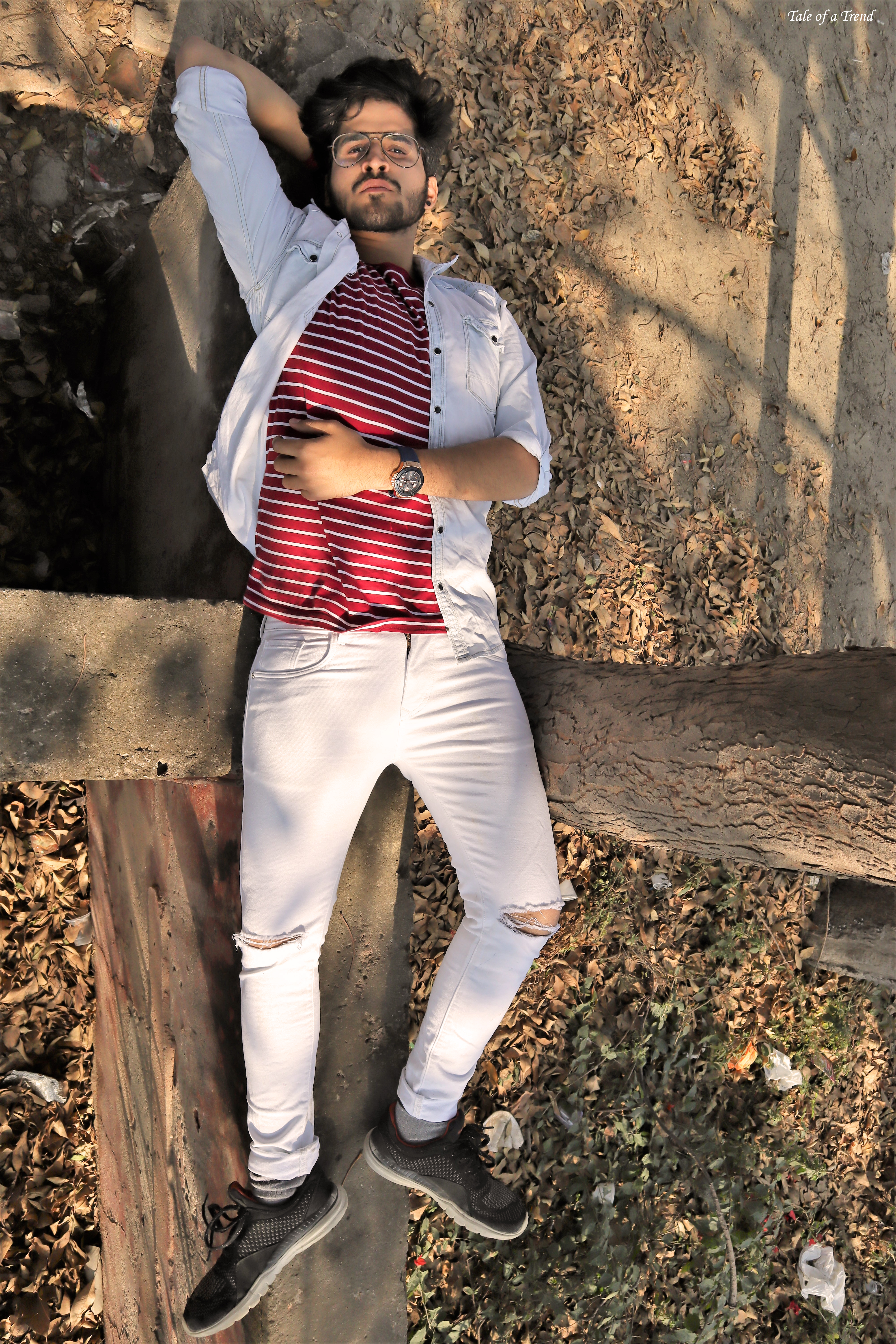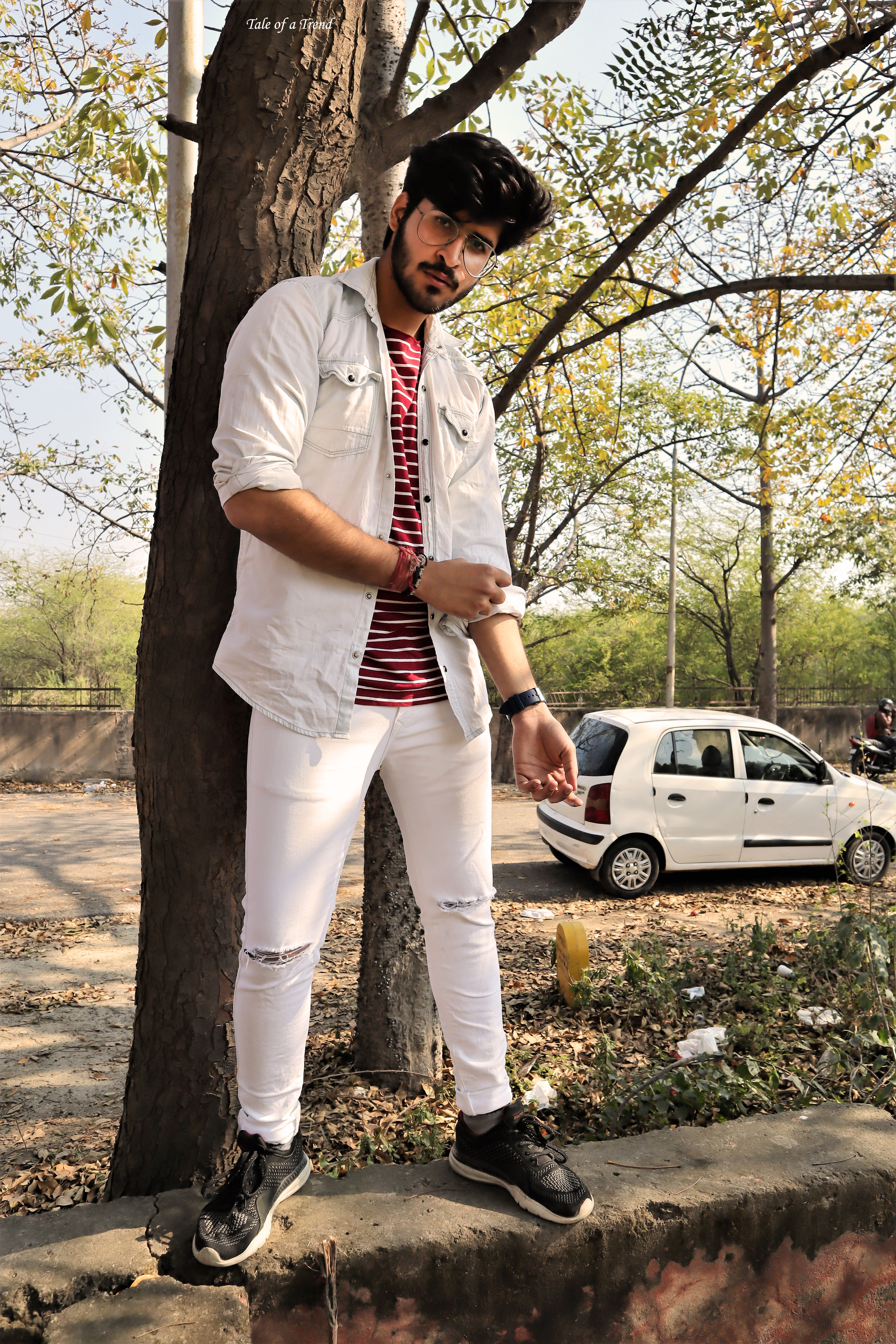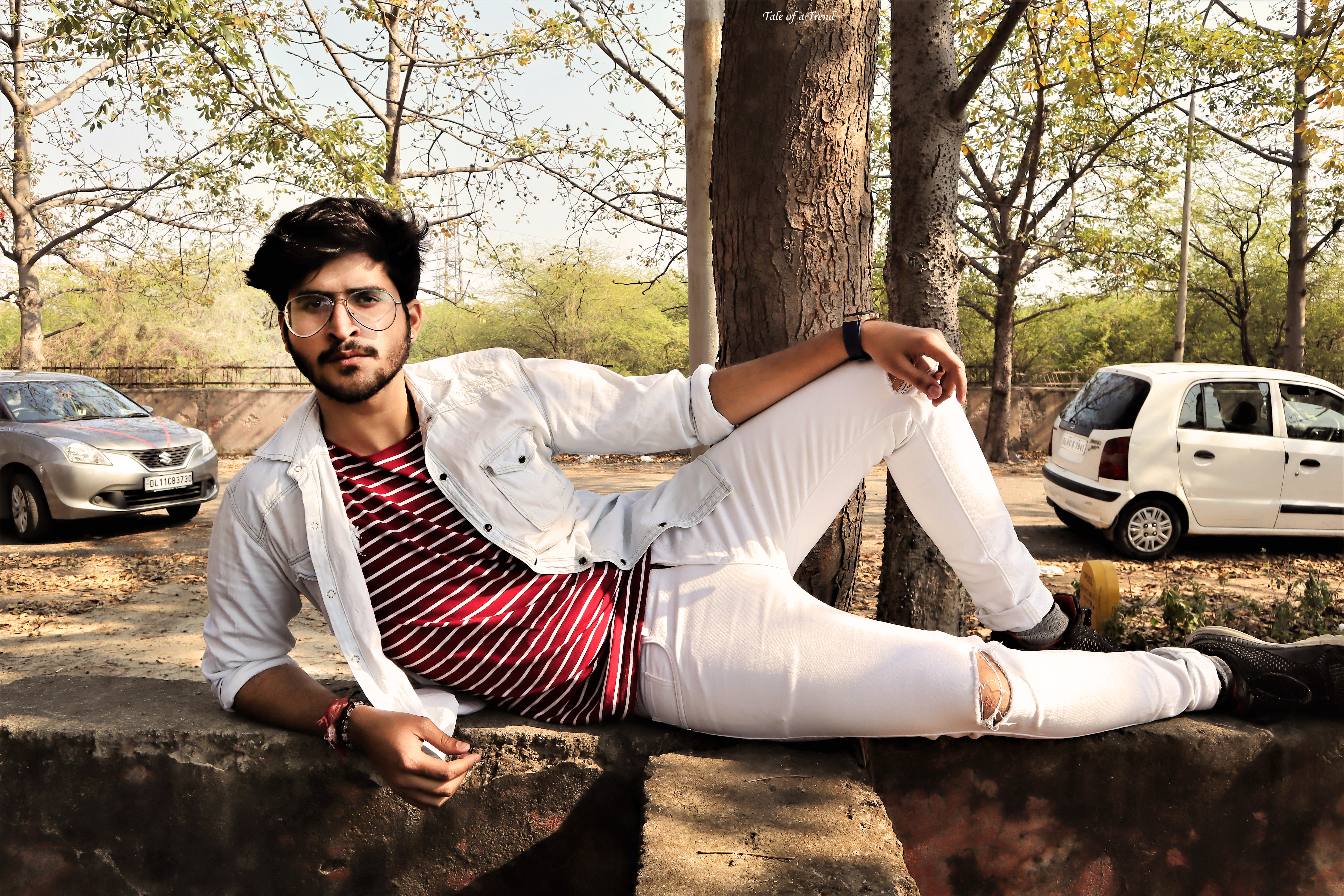 Denim is forever and it is a must fashion in your closets.
So, keep calm and try double denims attire-accessory combinations.
The TRENDY Team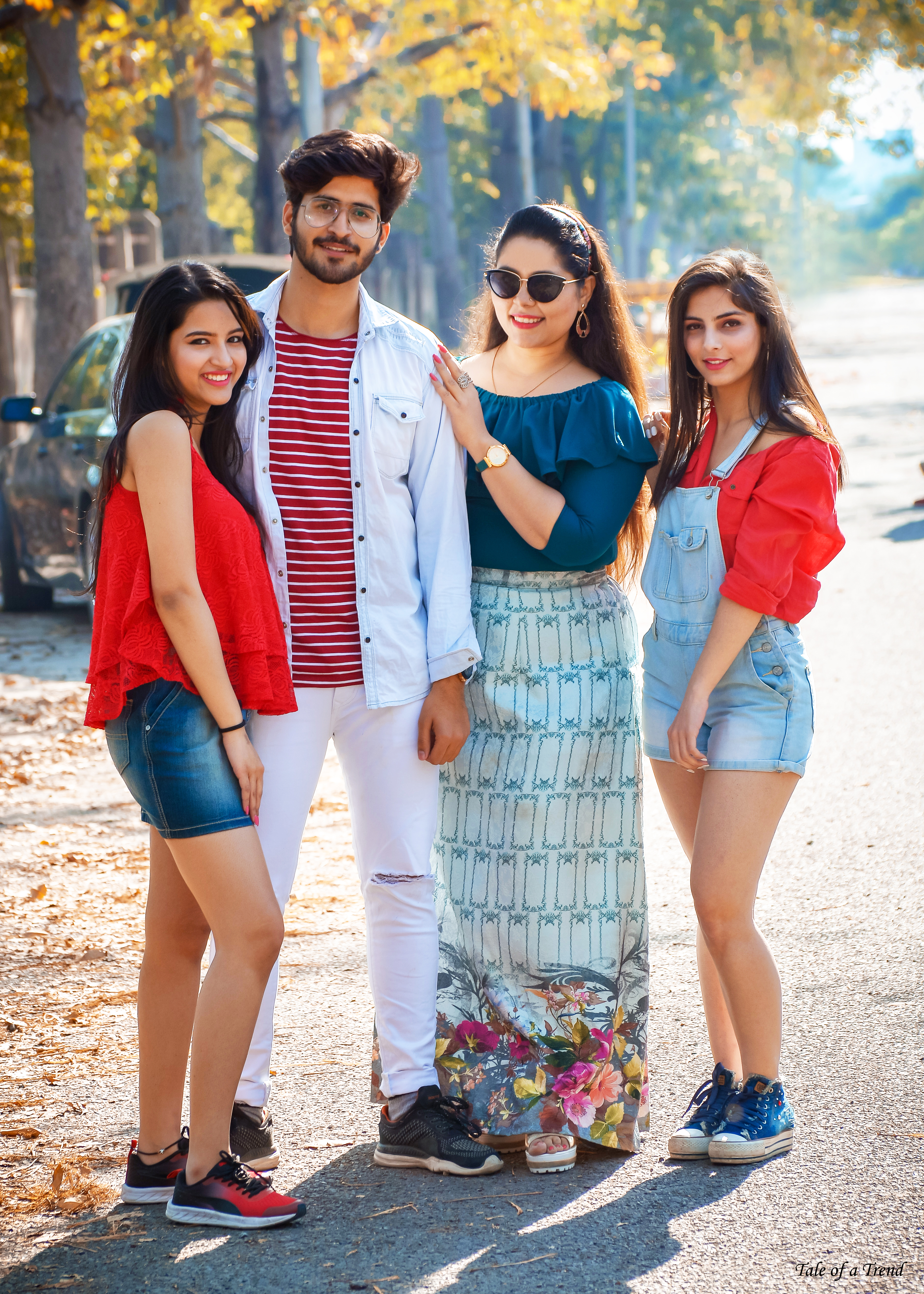 Concept and Styling: Mehak Gulati
Models: Yashika Jatav, Mansi Chhabra and Naman Issar
Styling Intern: Kajal Chaudhary
Make-up : Yashika Jatav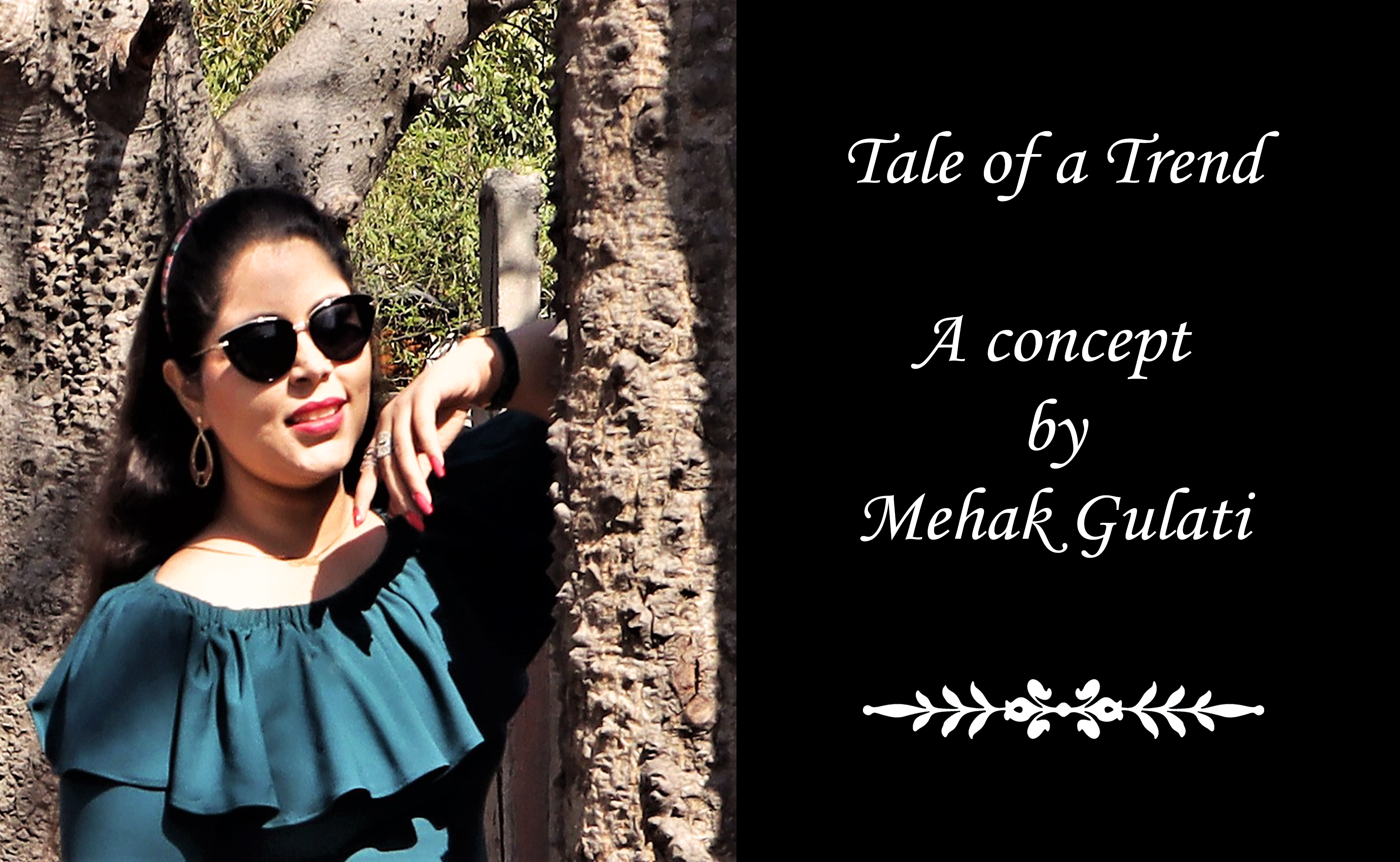 Behind the Scenes