Love is when he kneels down
to help you make perfect
pleats in your saree! 
  That's very well quoted by Sukanya Chaudhuri!
A piece of drape which can make your lover bow down is definitely the most sensuous of all garments! At the same time this six yard stuff is the epitome of sophistication.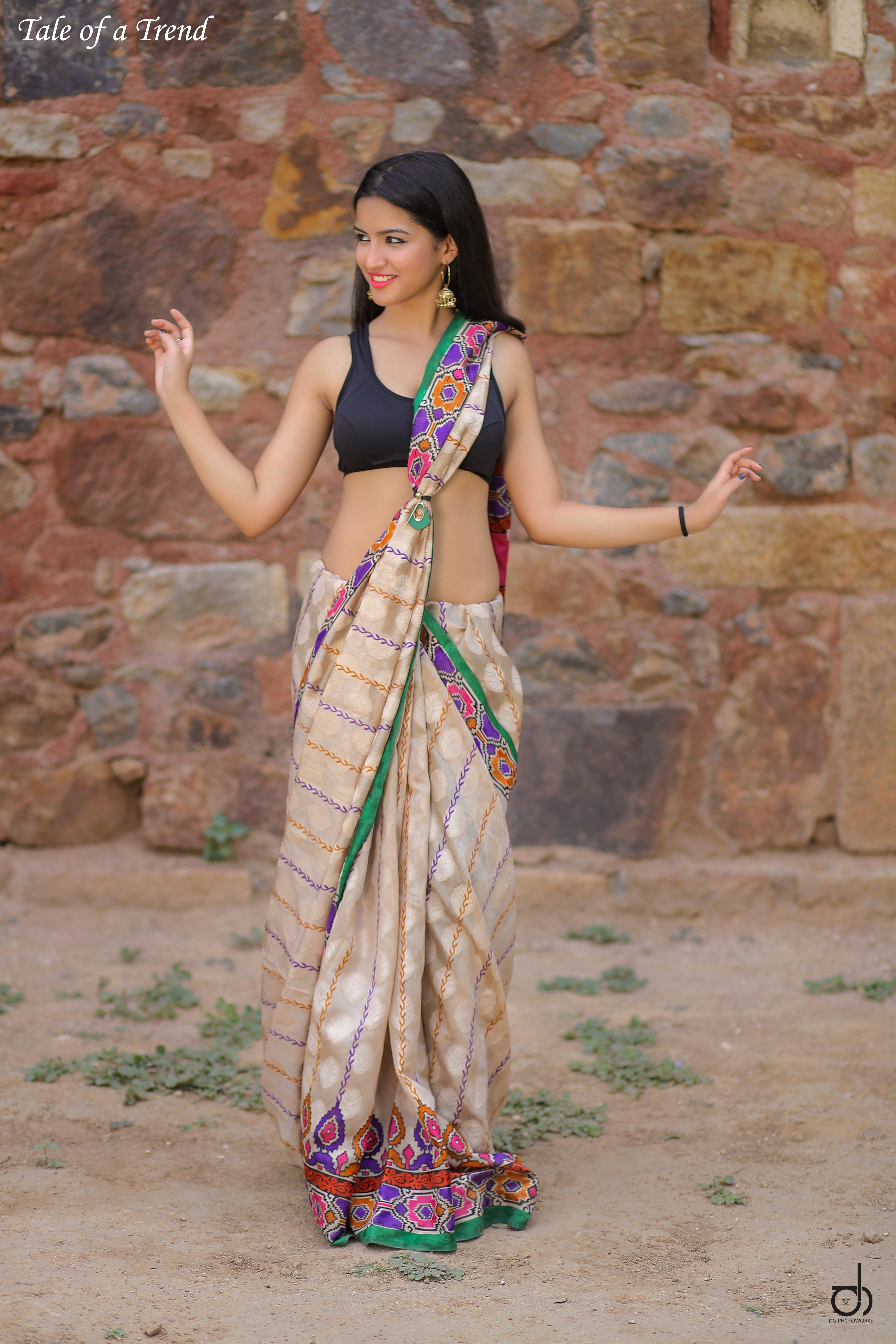 Indian saree is considered to be amongst the oldest form of garment in the world which is still worn with pride. It is no longer an ethnic affair but a global piece of admiration. So in this post I have tried to create indo-western drapes by indulging in fusion between sentimental saree and bold pants.  Teaming this unstitched timeless silhouette with halter necks and sport bras as blouses is  another element of interest.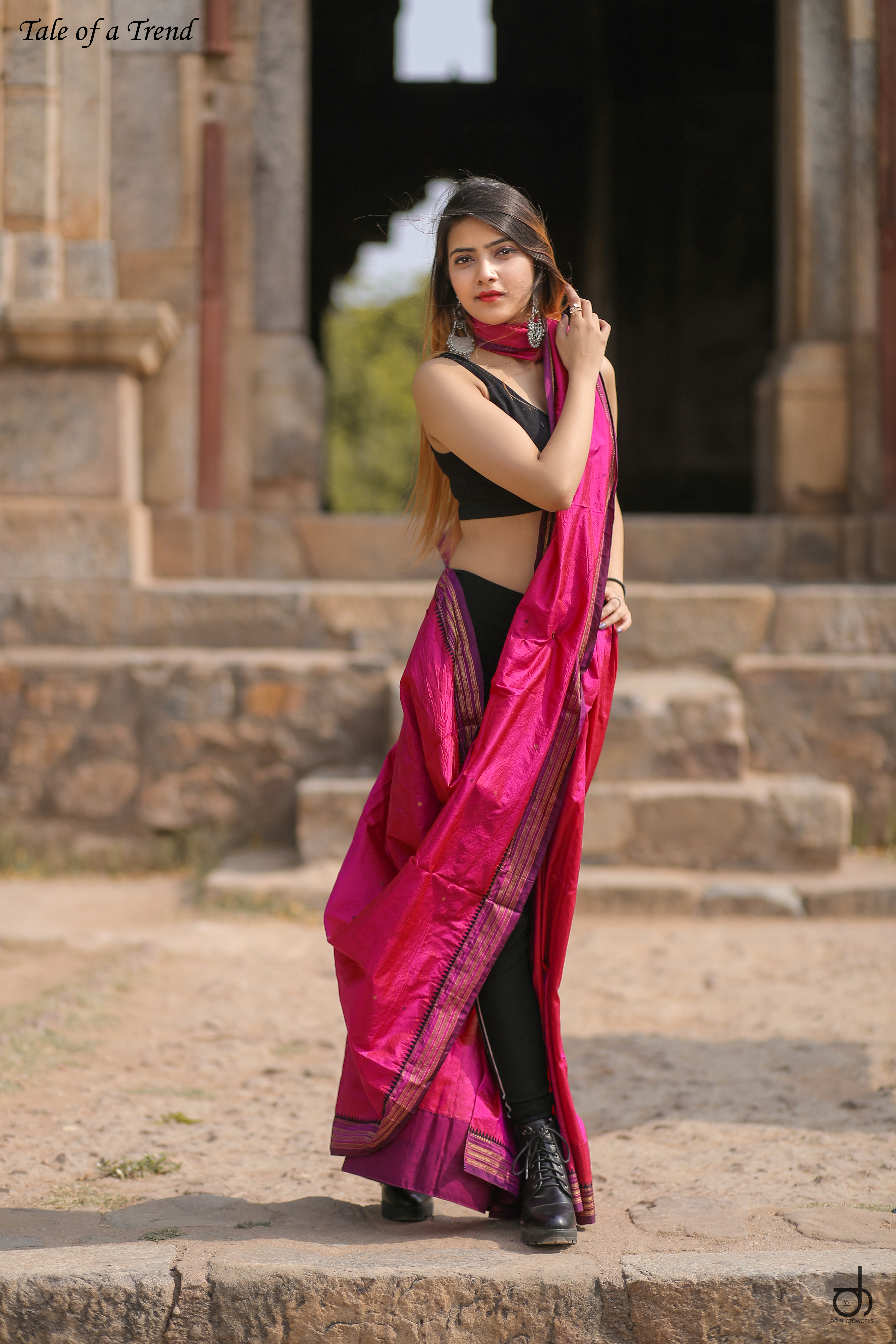 The best time when it comes to wearing a saree in today's scenario is a celebration, red carpet event, wedding  ceremonies or festivities.  At this moment this wondrous flowing garment has to be most fabulous. That's why it has been rediscovered with the splash of bold colours and smart drapes to personify the feminine beauty. The audacious accessories like shoes and tribal neck-pieces further enhance the drape and can please your mood as well.
Scroll down a little to barter your desi indian saree to designer indo- western masterpiece.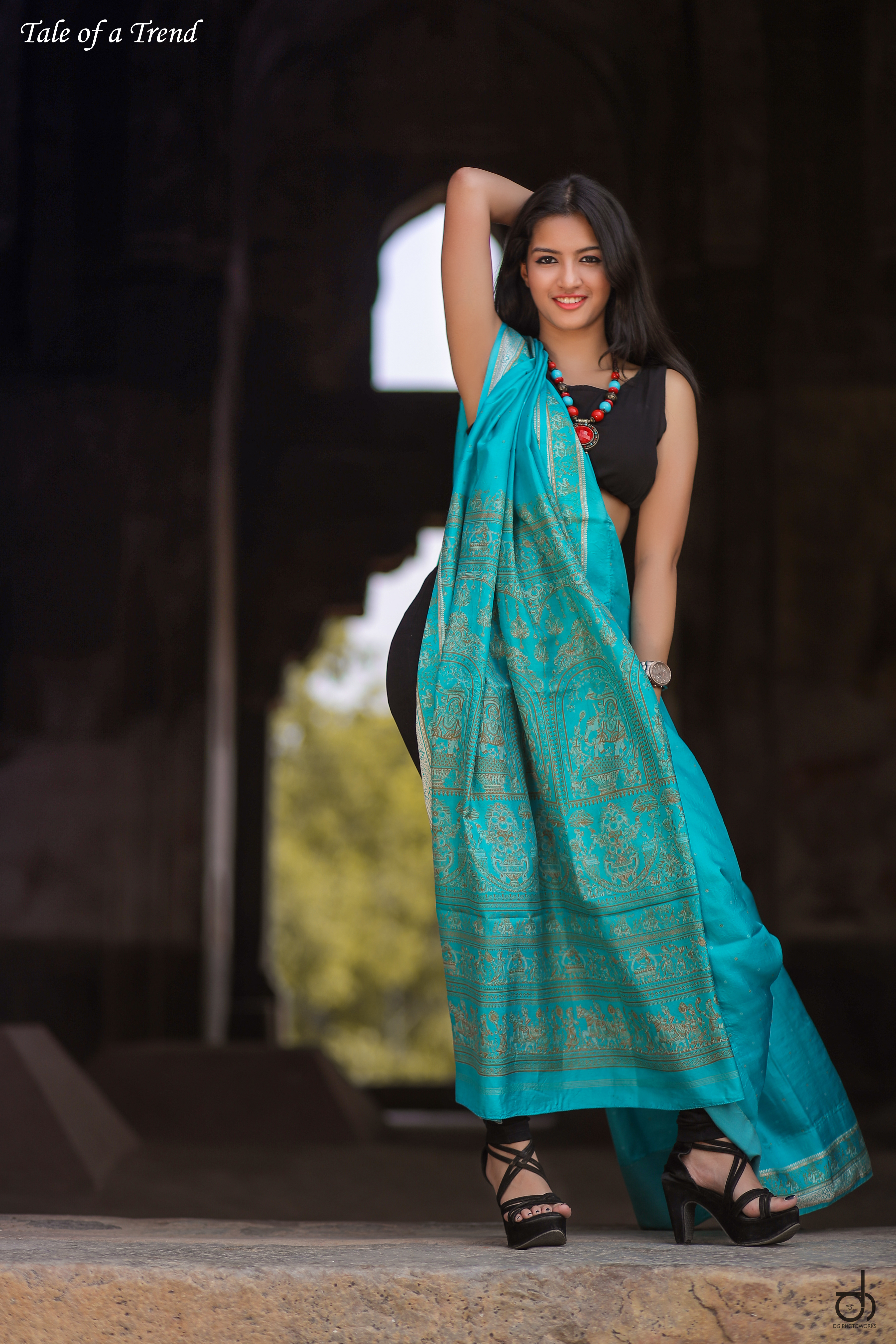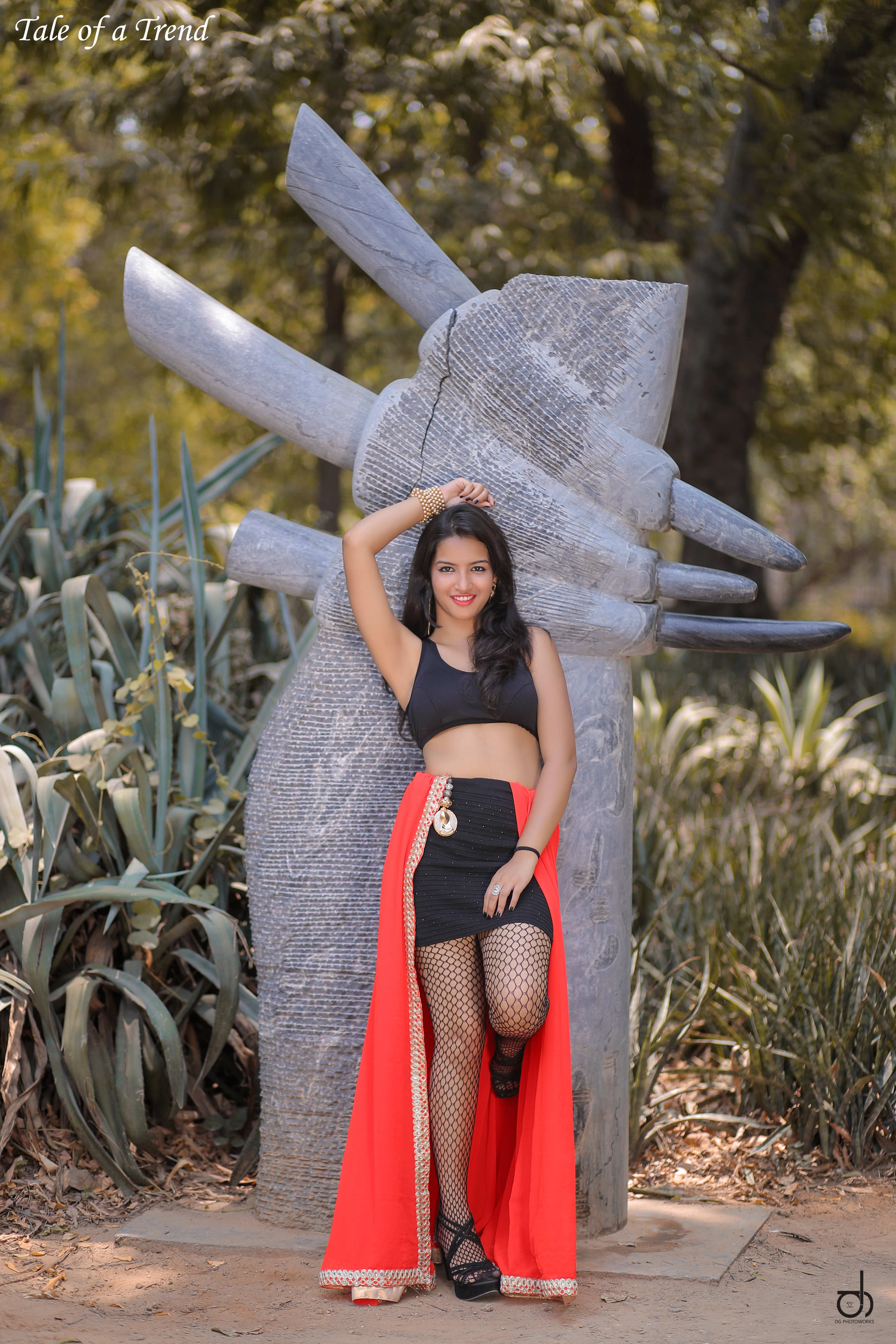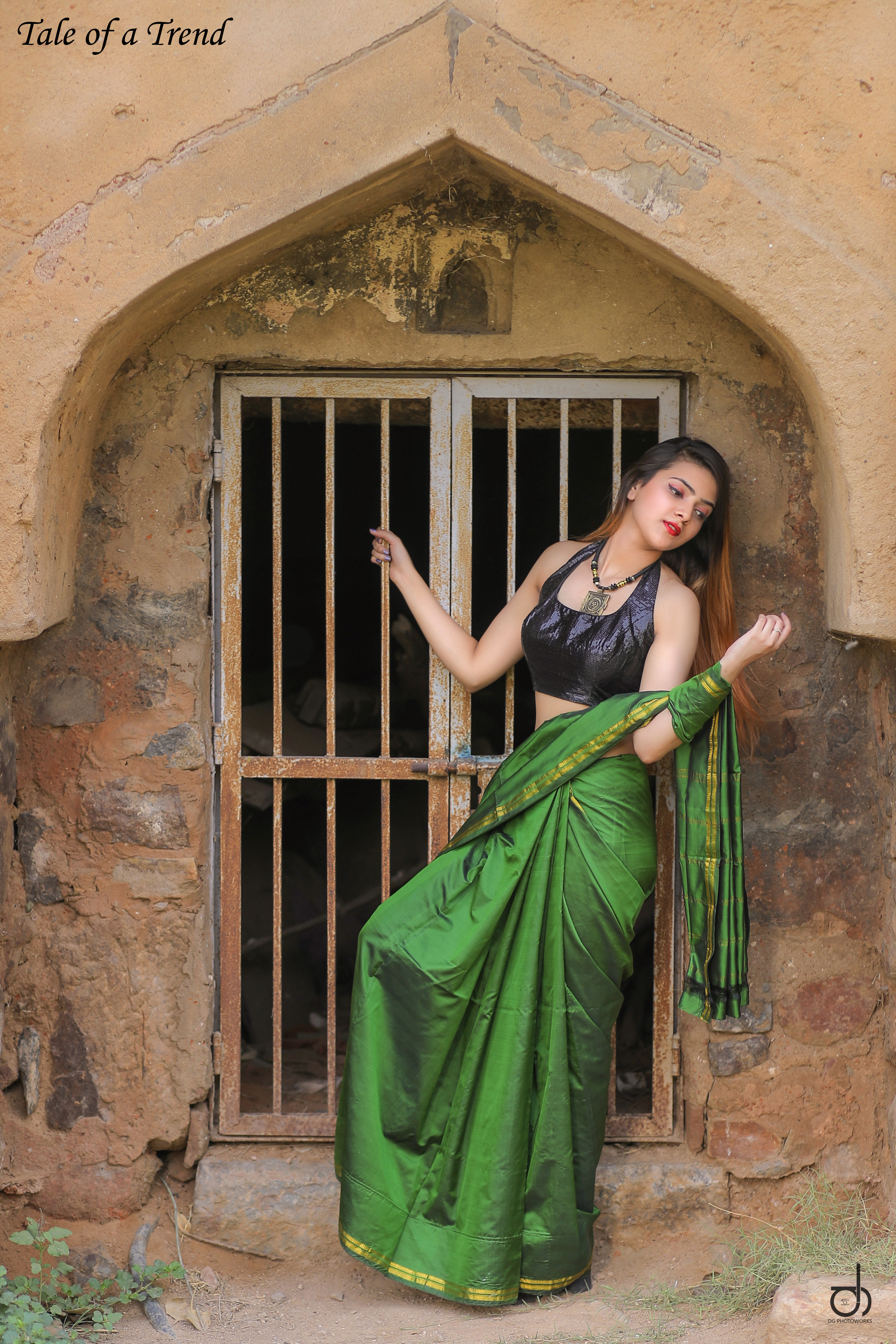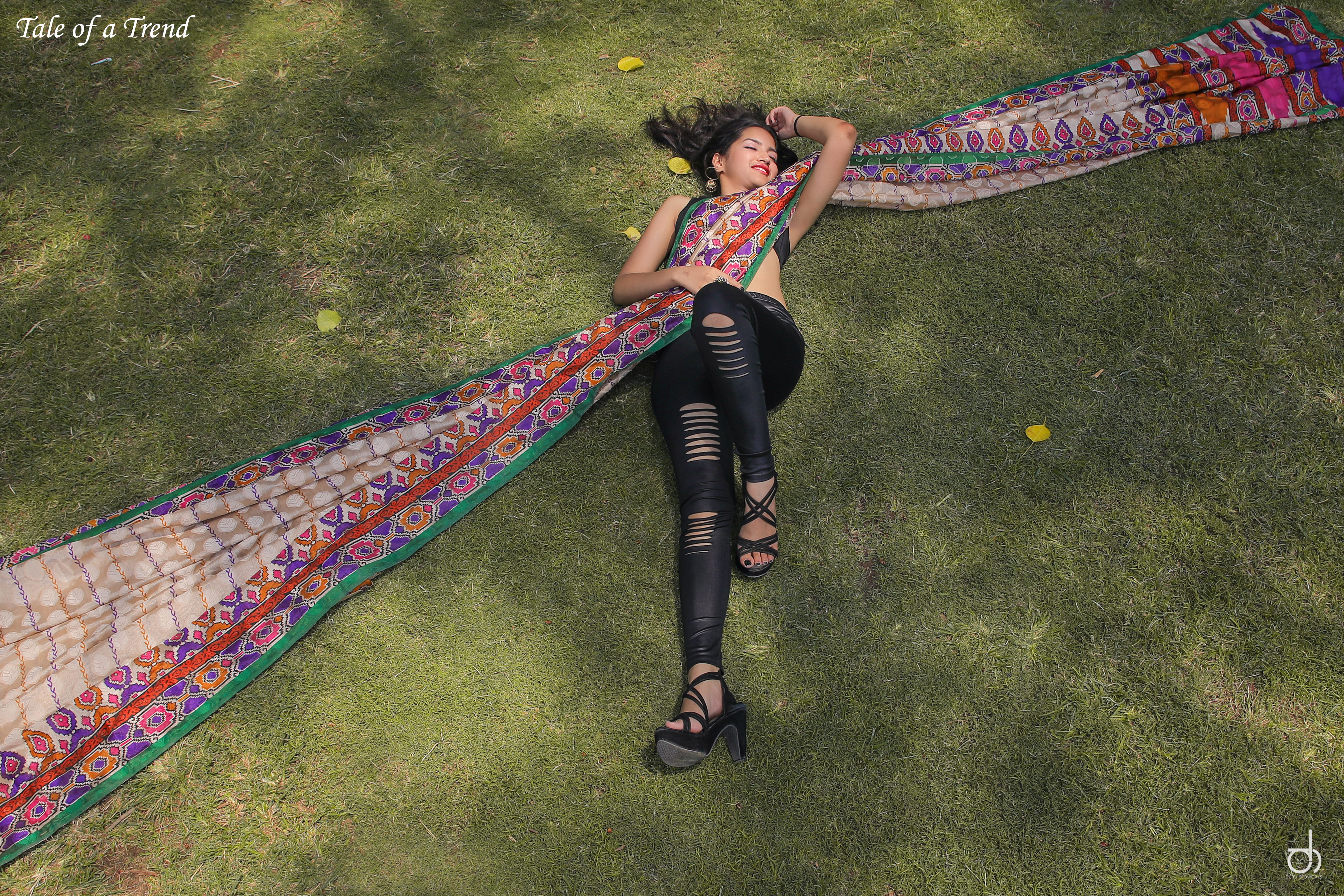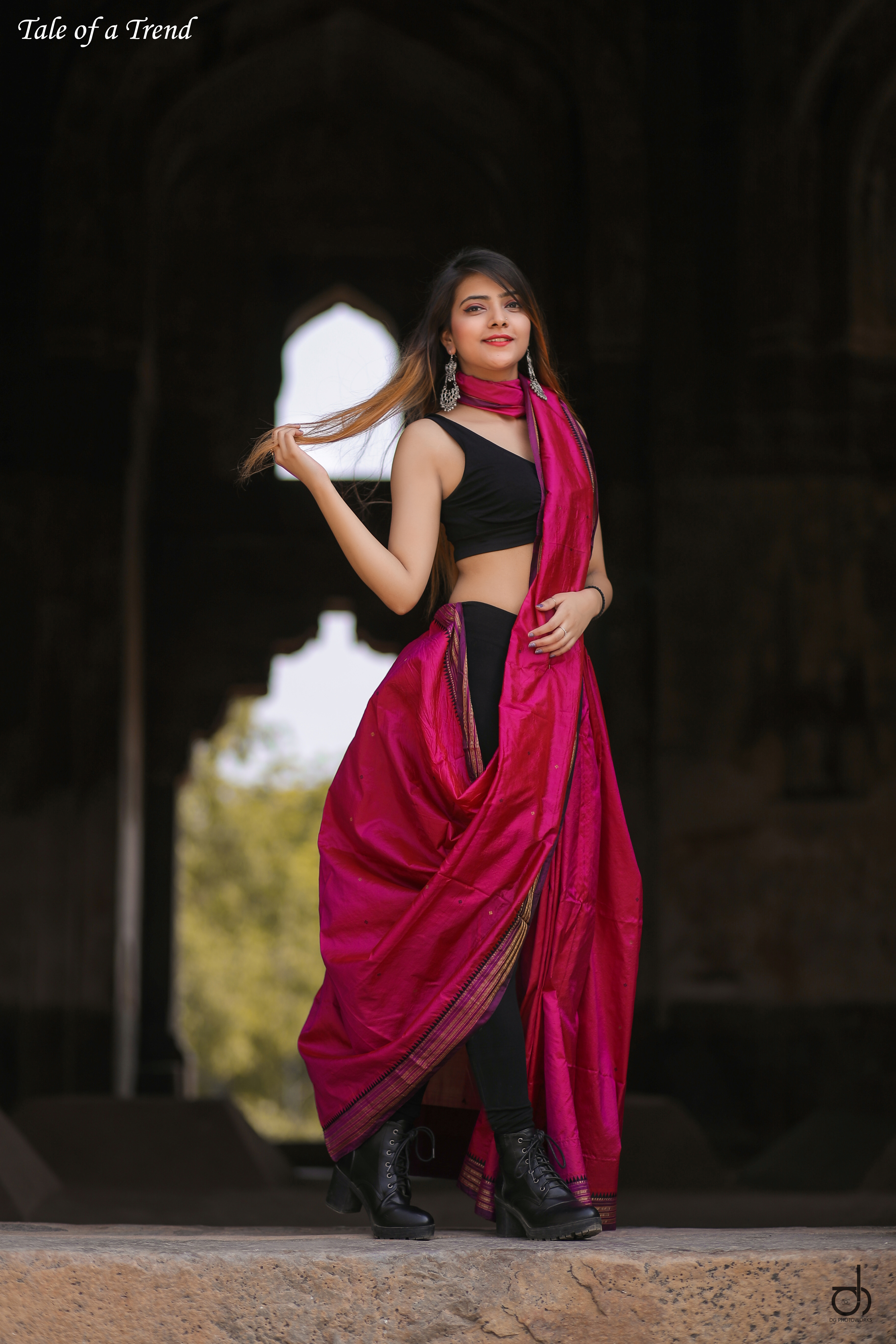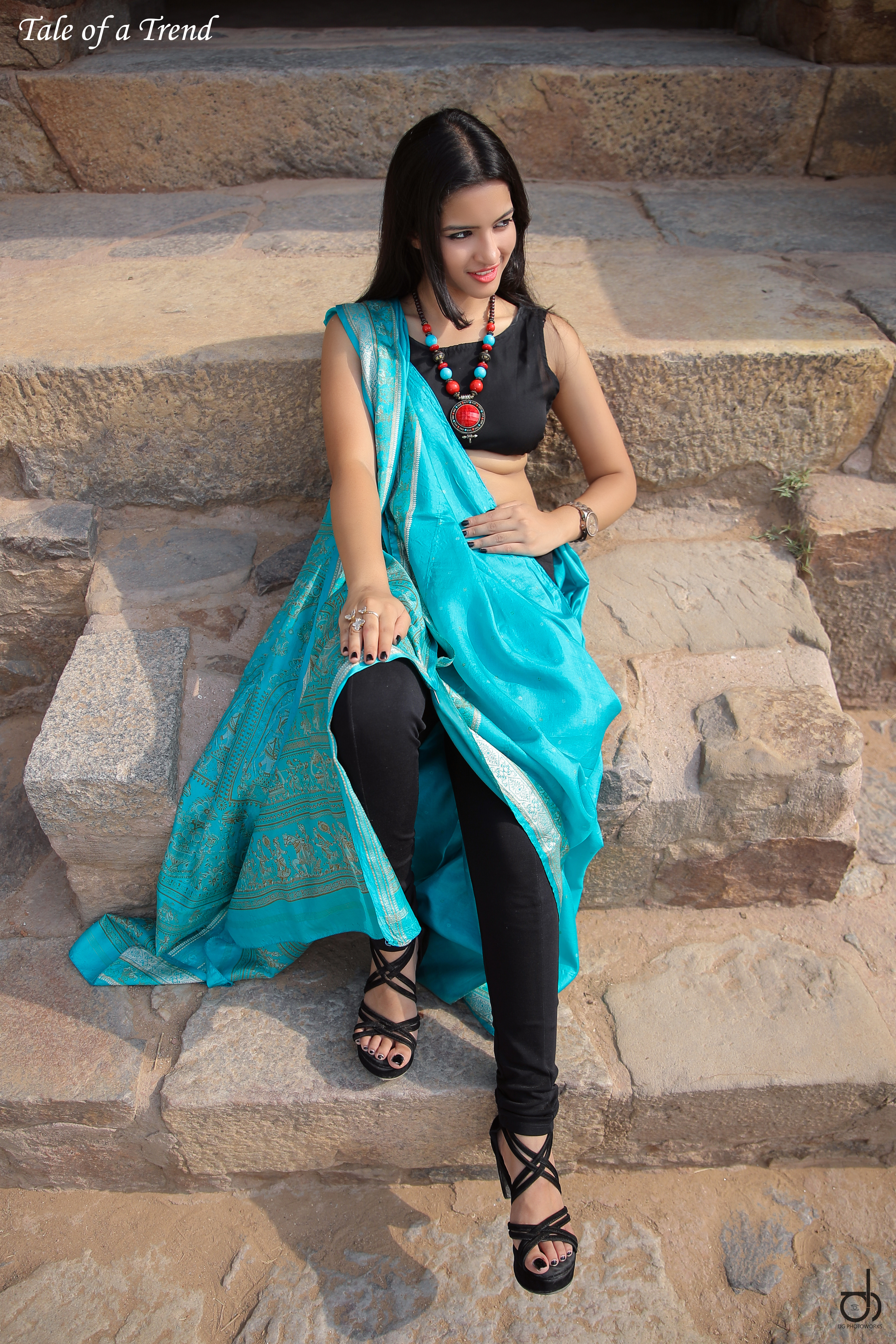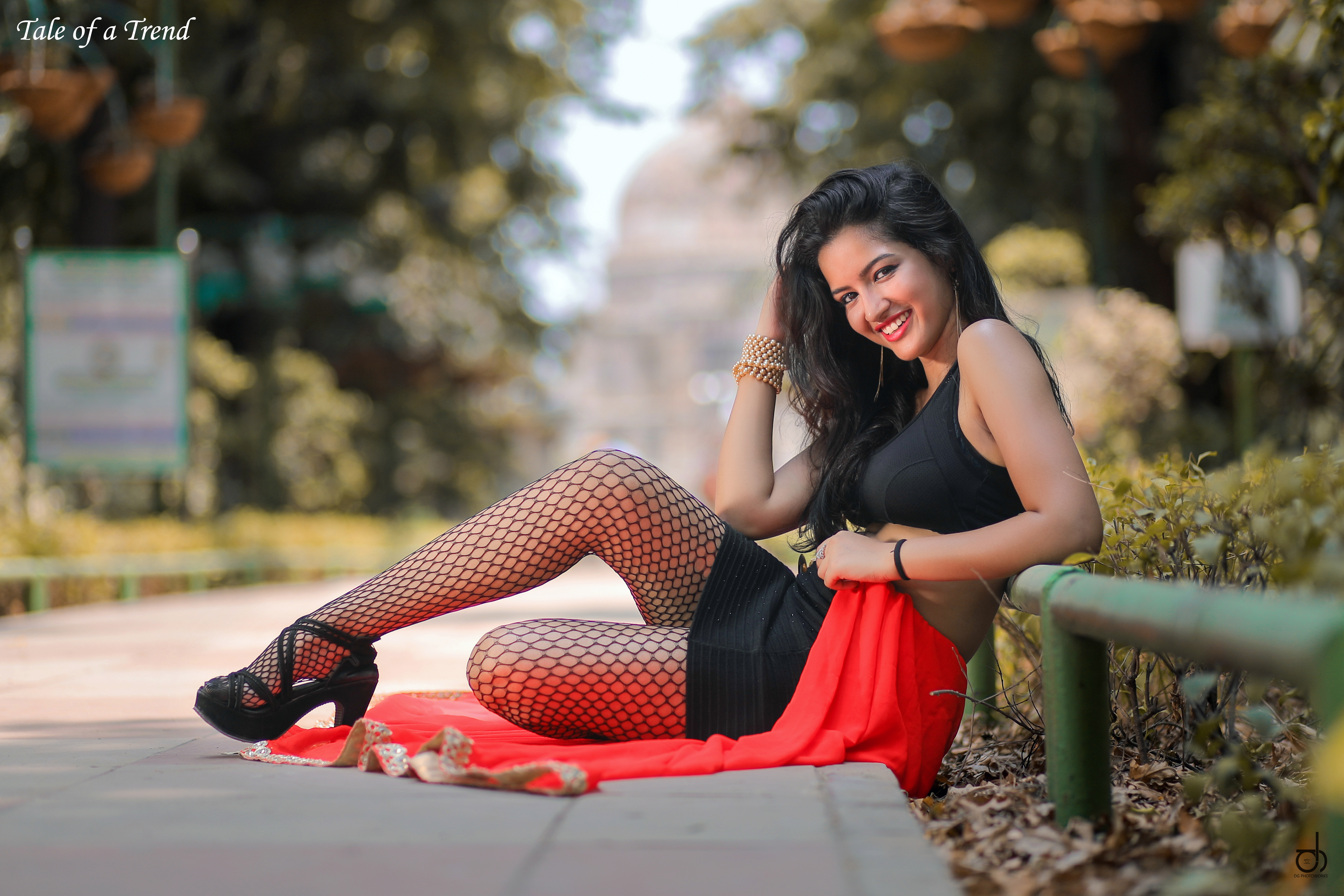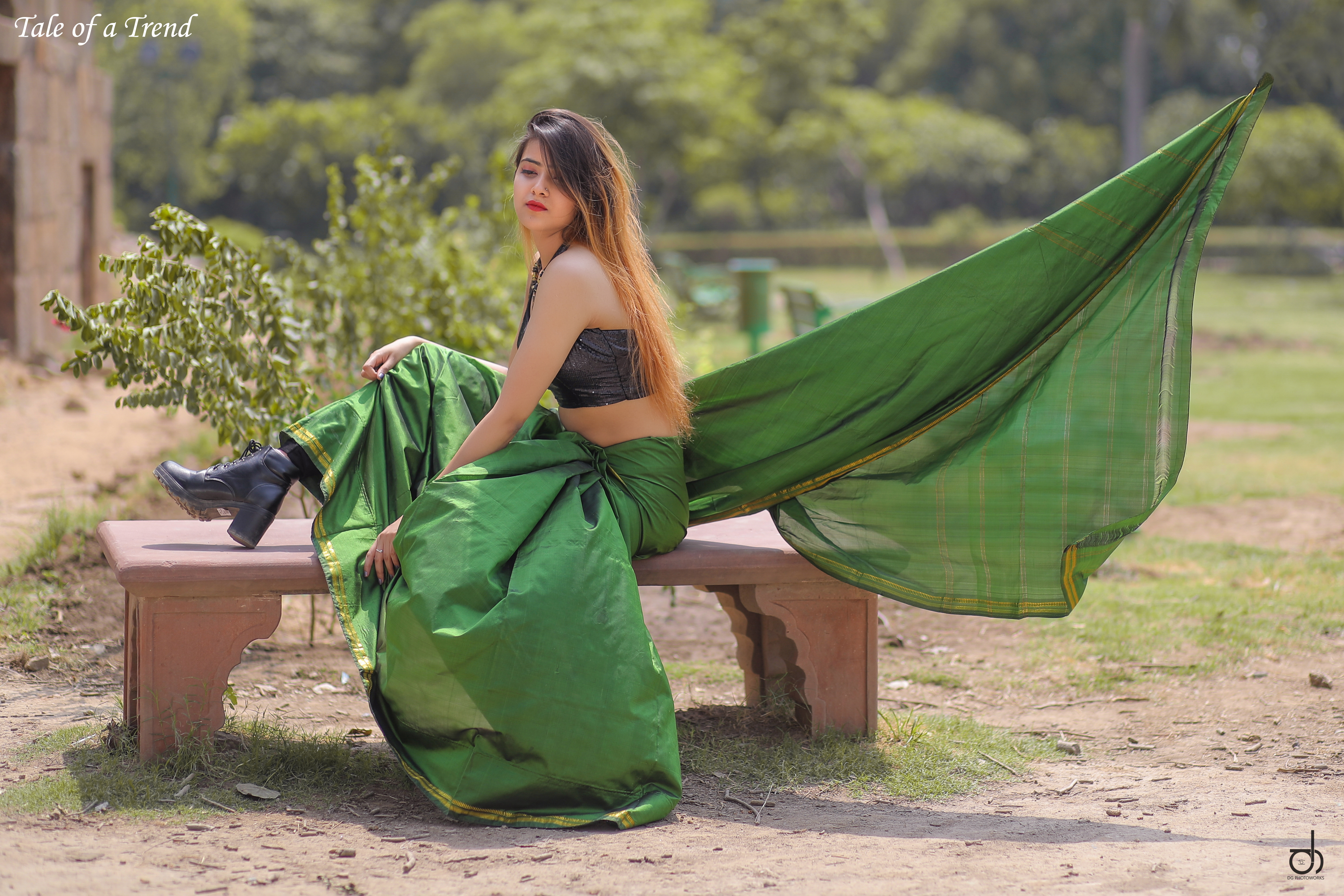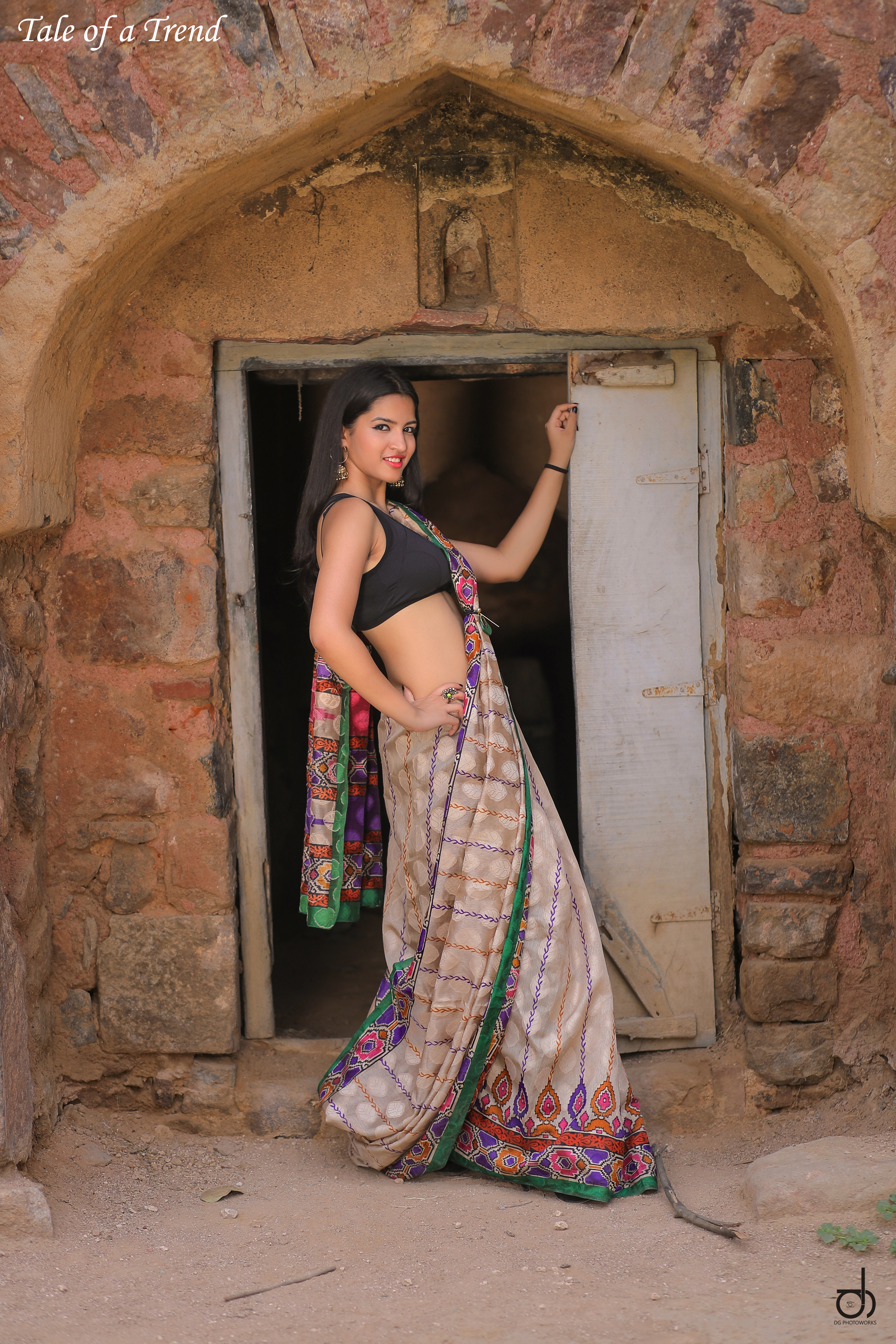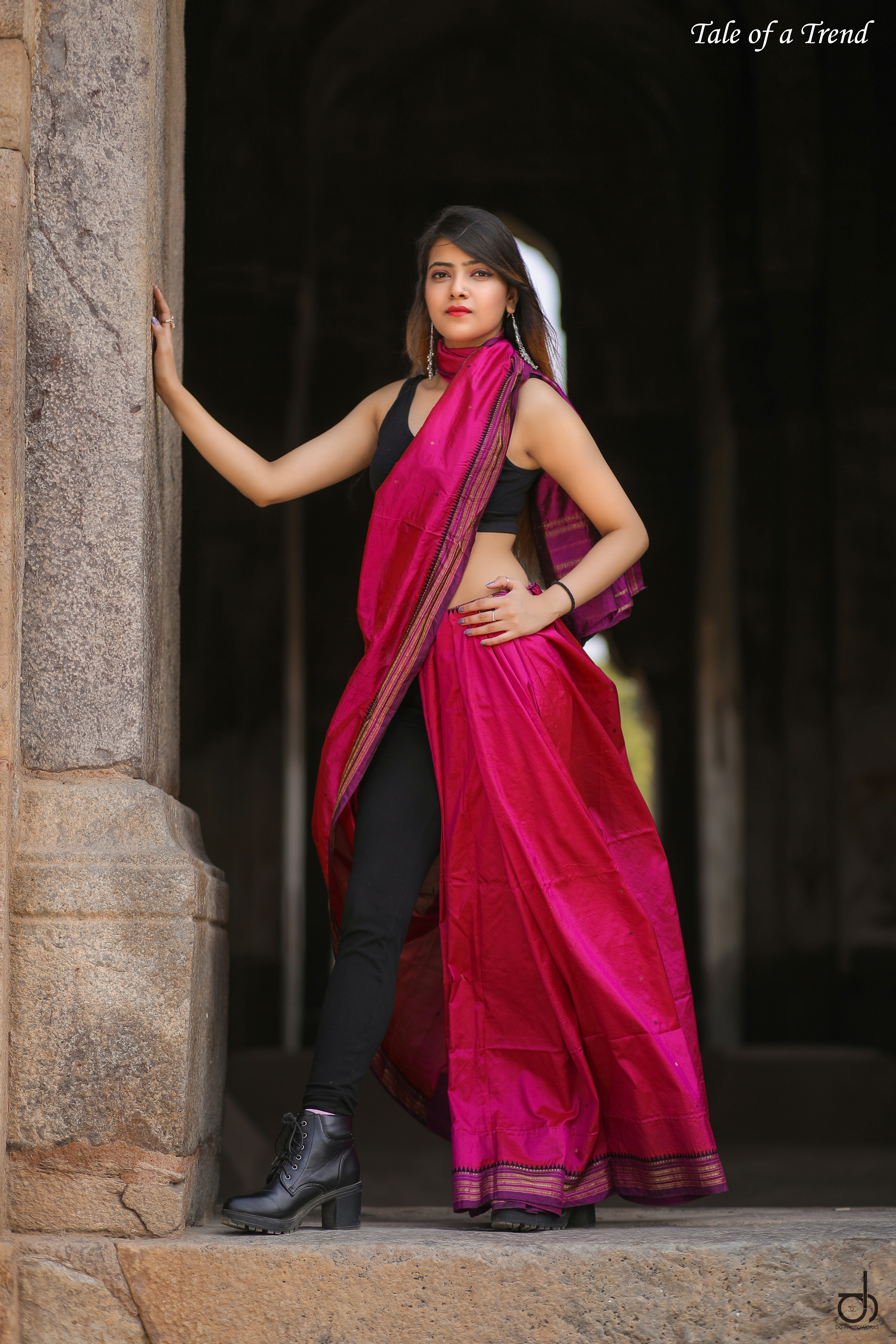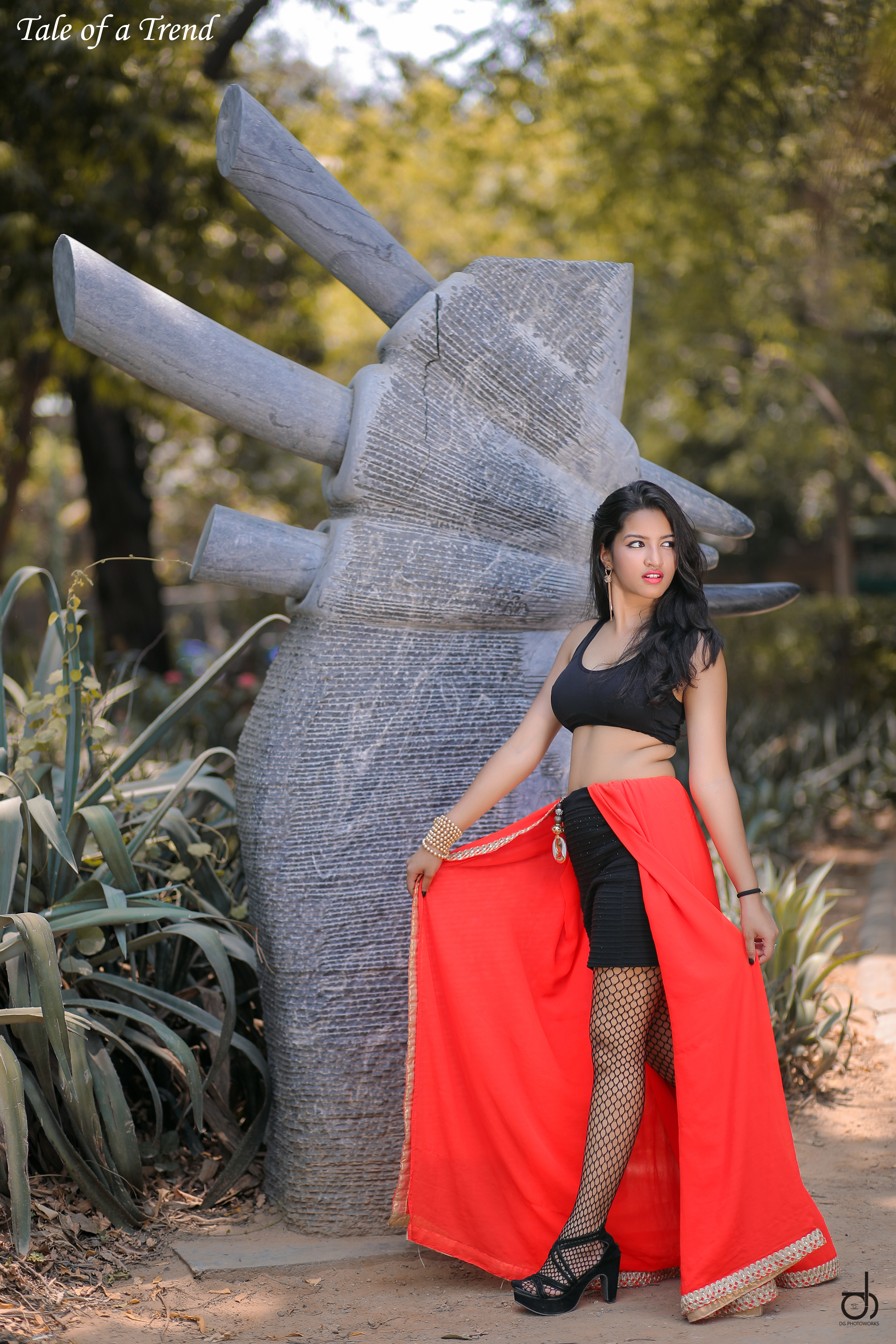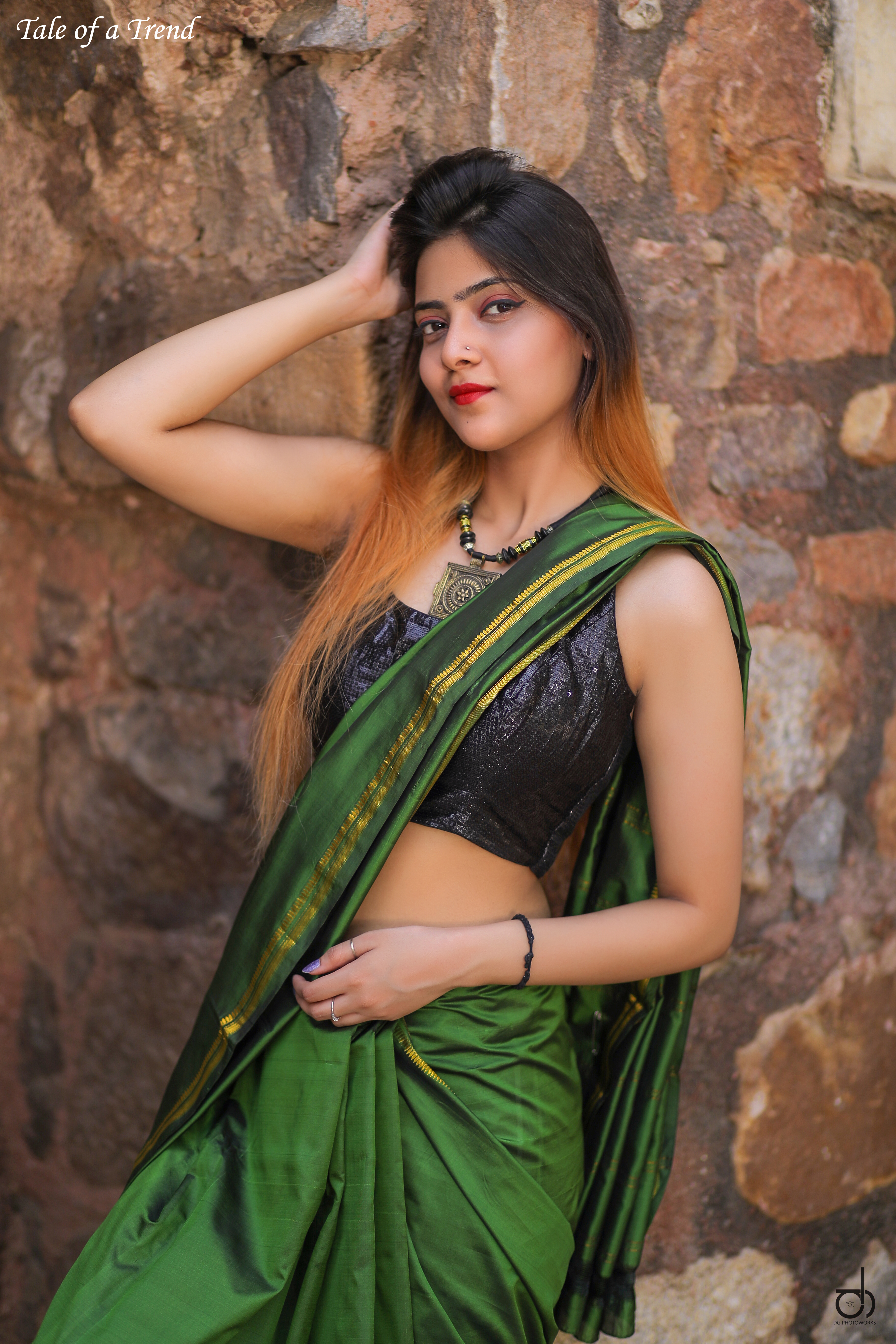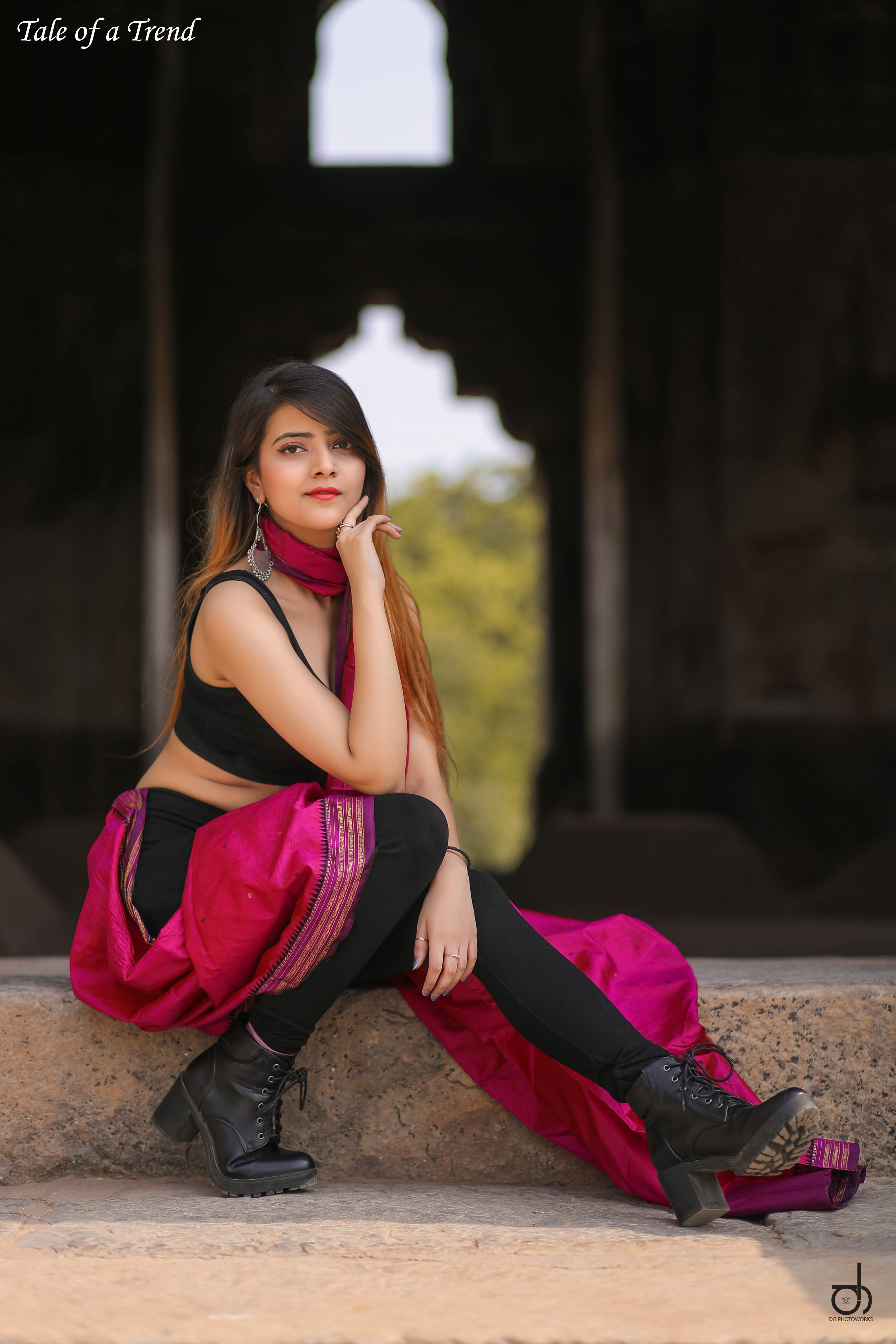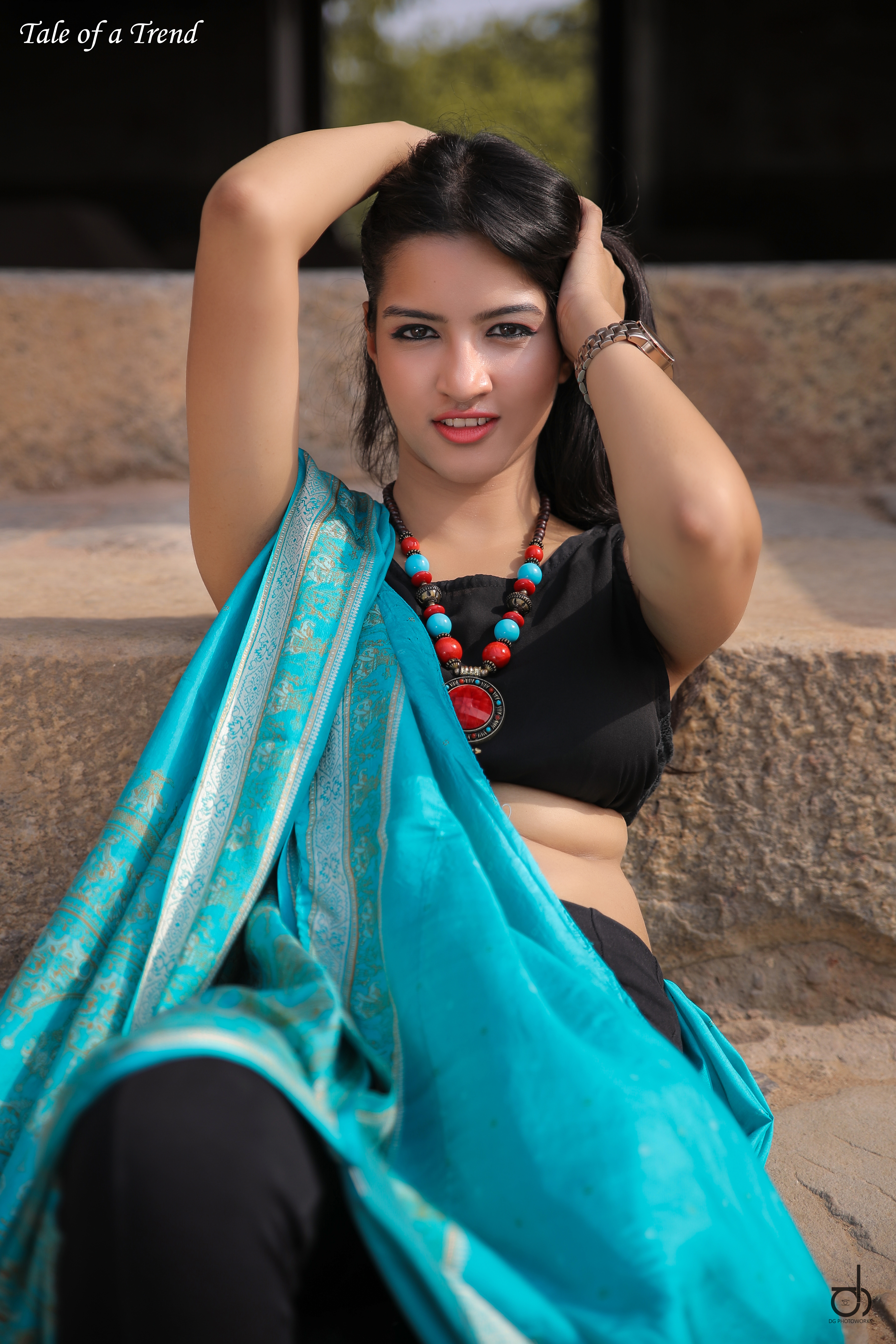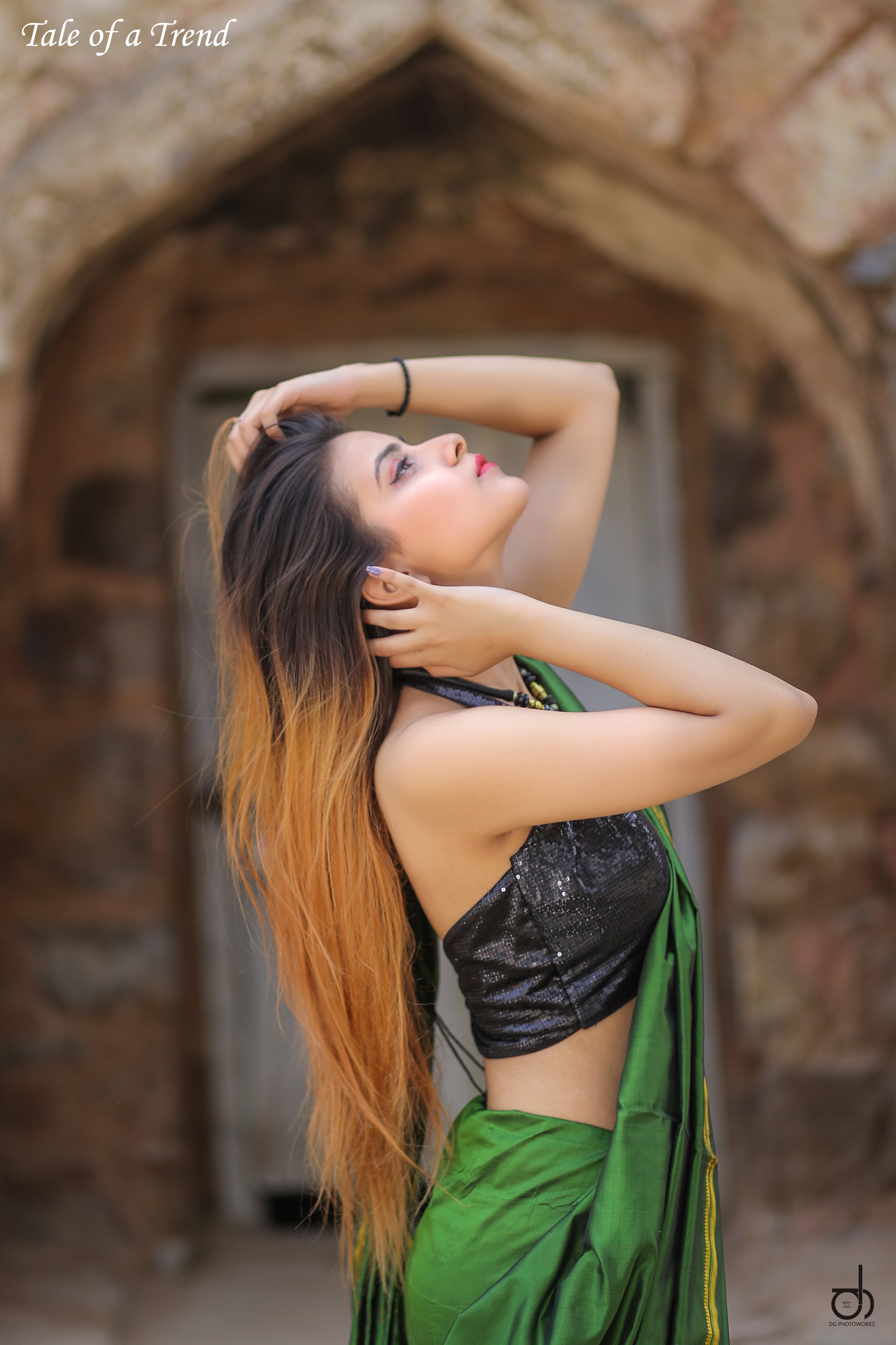 You can also catch a sight of our lovely models in the following video. Keep watching. Keep enjoying.
Our Customary selfie

The Trendy Team
Costume and Styling: Mehak Gulati
Co-Stylist: Uditika Vaish
Models: Yashika Jatav and Kajal Sharma
Make-up: Yashika
Shot by: Team 'DG Photoworks '
Photography: Dheeraj Gulati
Videography: Aditya Sharma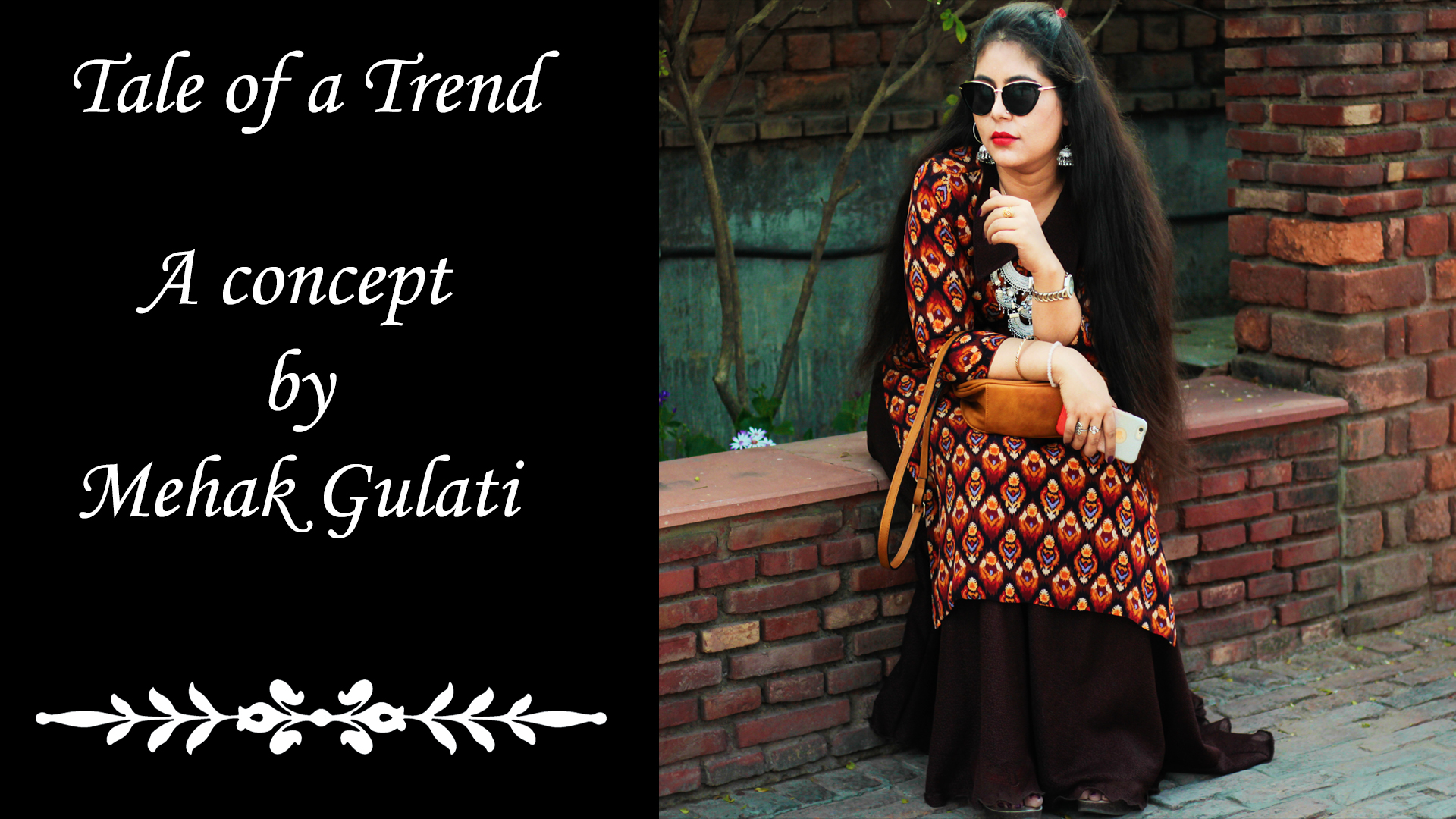 in collaboration with DG photoworks