Hi Readers !
Are you  free birds to play with colours?
If yes, then, do me a favour, let's play Holi!
You guessed it right! In this post, you will spot style divas of Tale of a Trend and hunk of the blog in trendy outfits to celebrate the most awaited colourful festival of India i.e. "HOLI"
There has been an apparent change in the people's view- point towards Holi, especially the young innovators. They want to enjoy this festival in the most entertaining manner but at the same time, they do not want to leave any stone unturned to showcase their glam and charm."
Since ages, white has always backed the top position while deciding the colour of the costume for Holi. So, I have adecided to carry forward this trend of "traditional whites". The colours of Holi are also best exhibited on white. Moreover, someone said it right that "every artist needs a clean canvas to begin with".  
Heading towards the styling of attires; hot pants, short blouses, t-shirt tops and flared skirts have taken a front seat amongst the chick girls. Modish boots add to the oomph factor. The fashionable young men can proudly flaunt their shirts with variety of lowers like jodhpuri pants or low crotch shalwars. Since, Holi is all about splash of colours so the style statement of the blog is concluded with colourful safas for divas and multi- colour stole for the guy.  Now, get set ready for a fashionable Holi and make your world a garden of vibrant colours.
Happy Holi to all of you!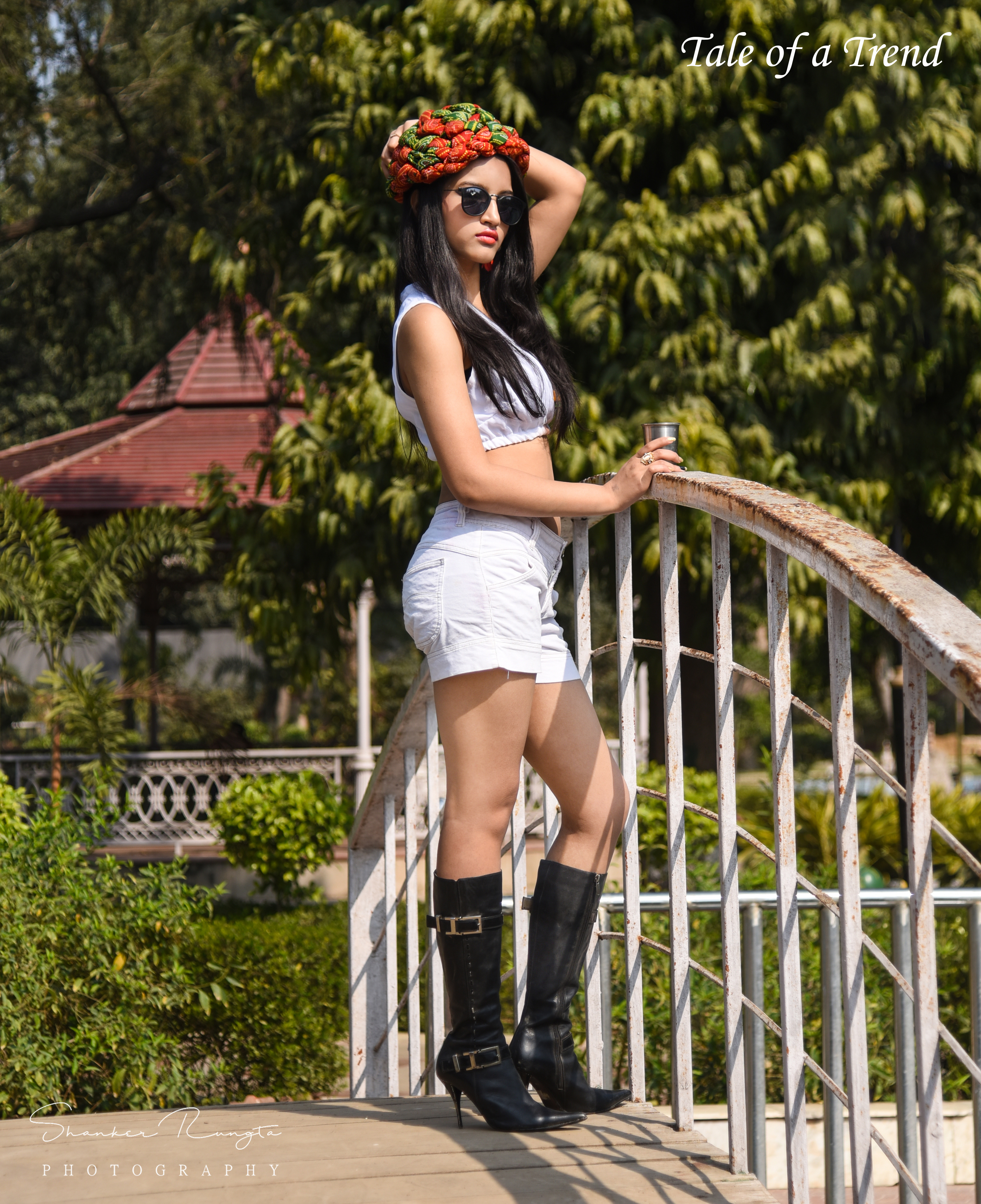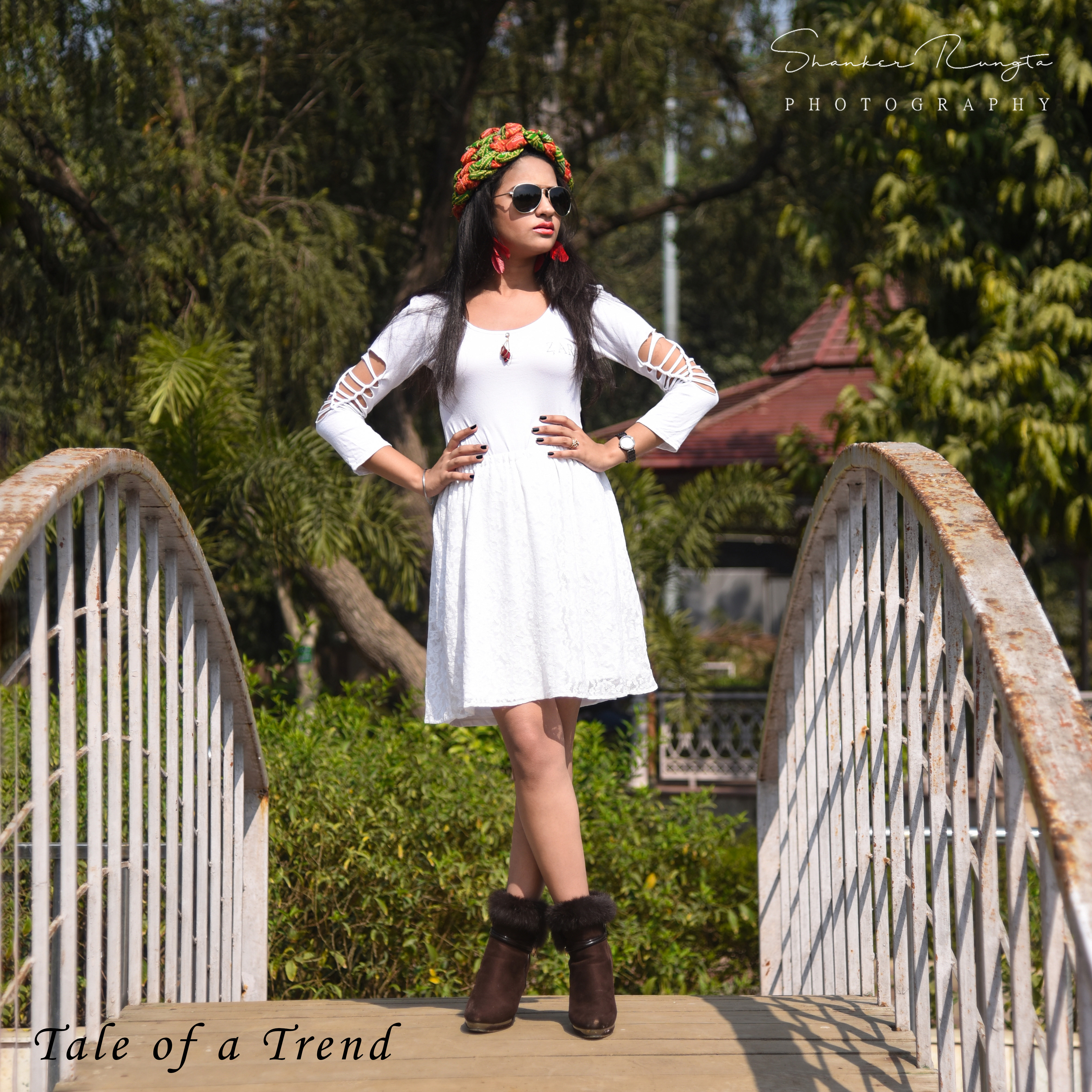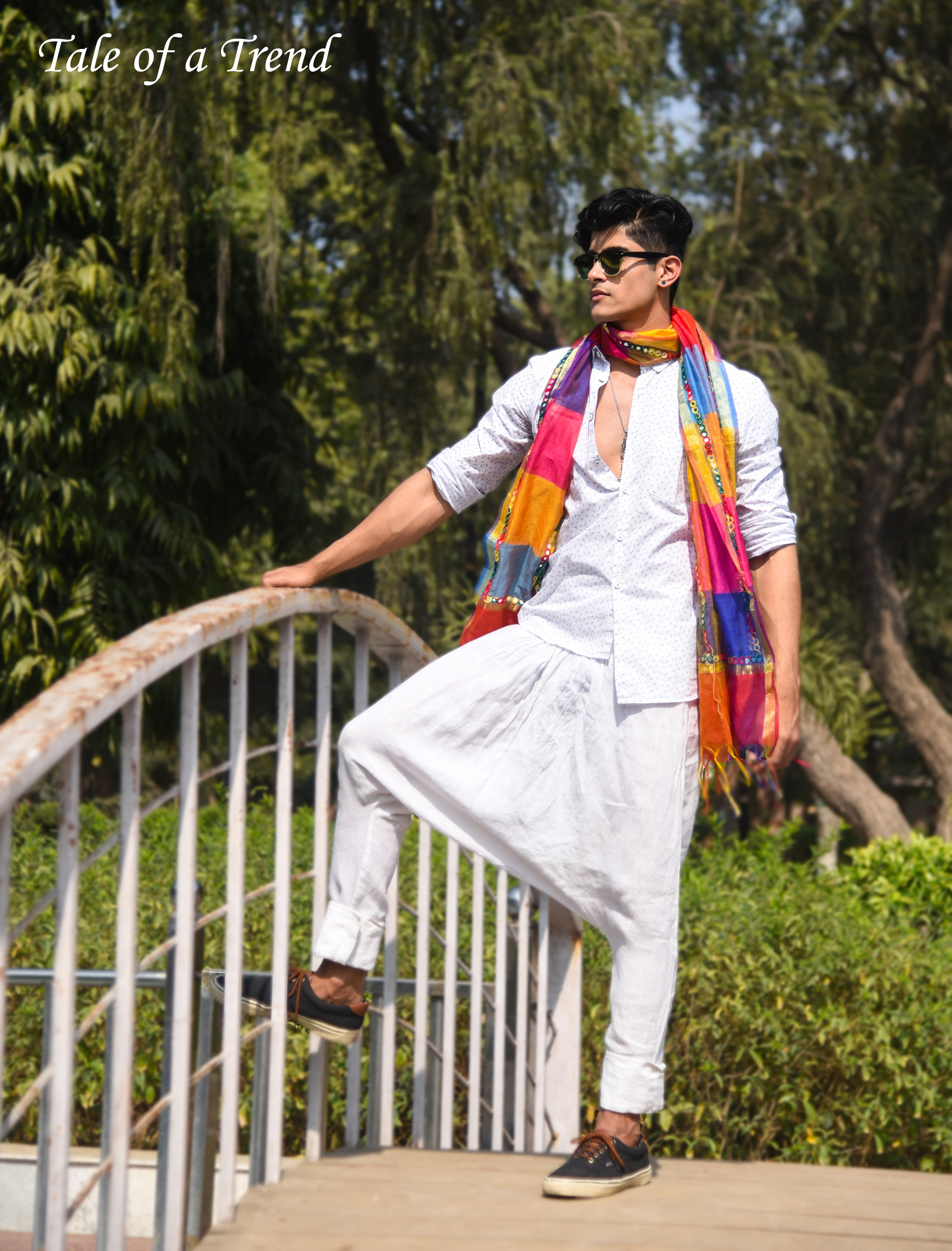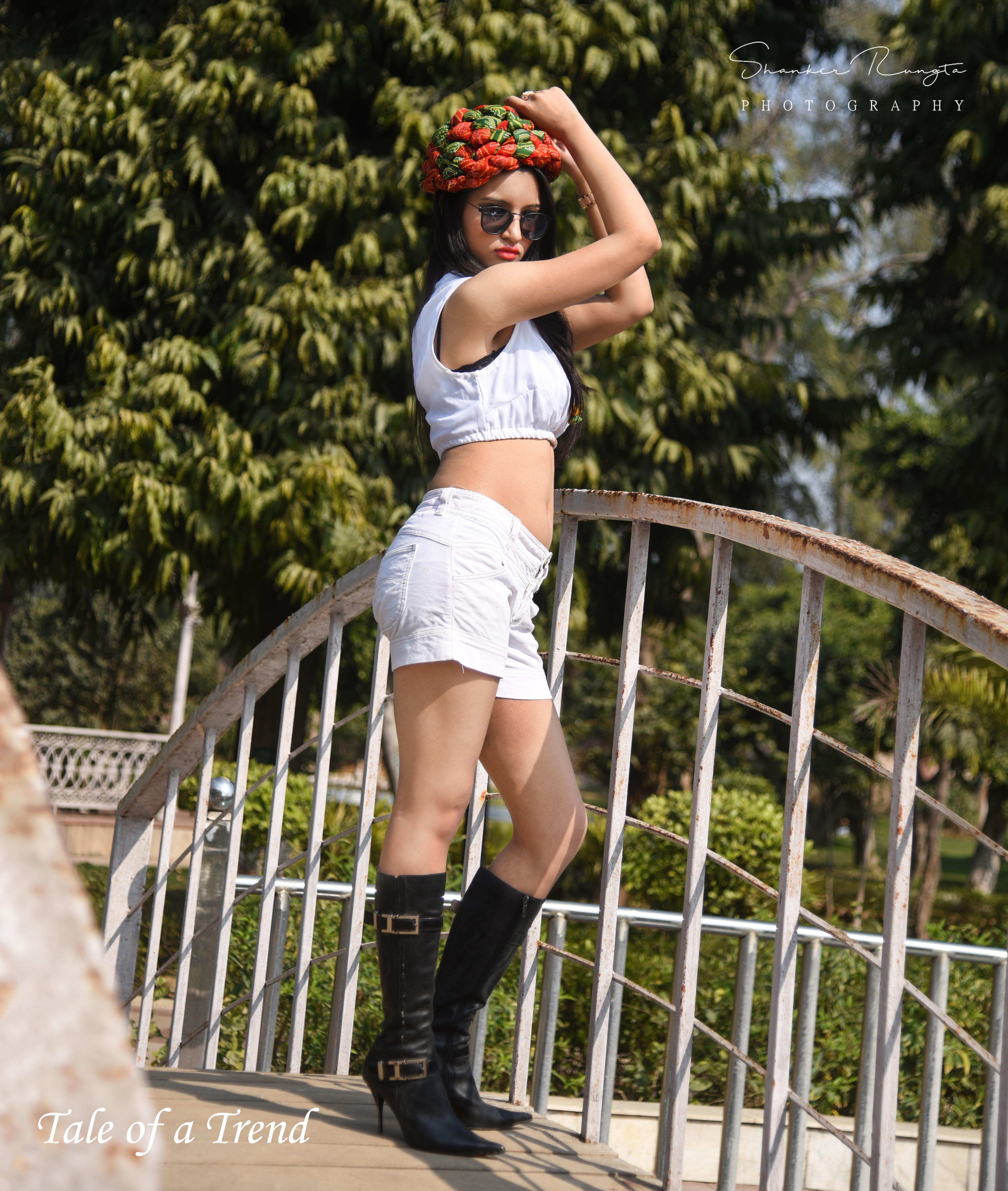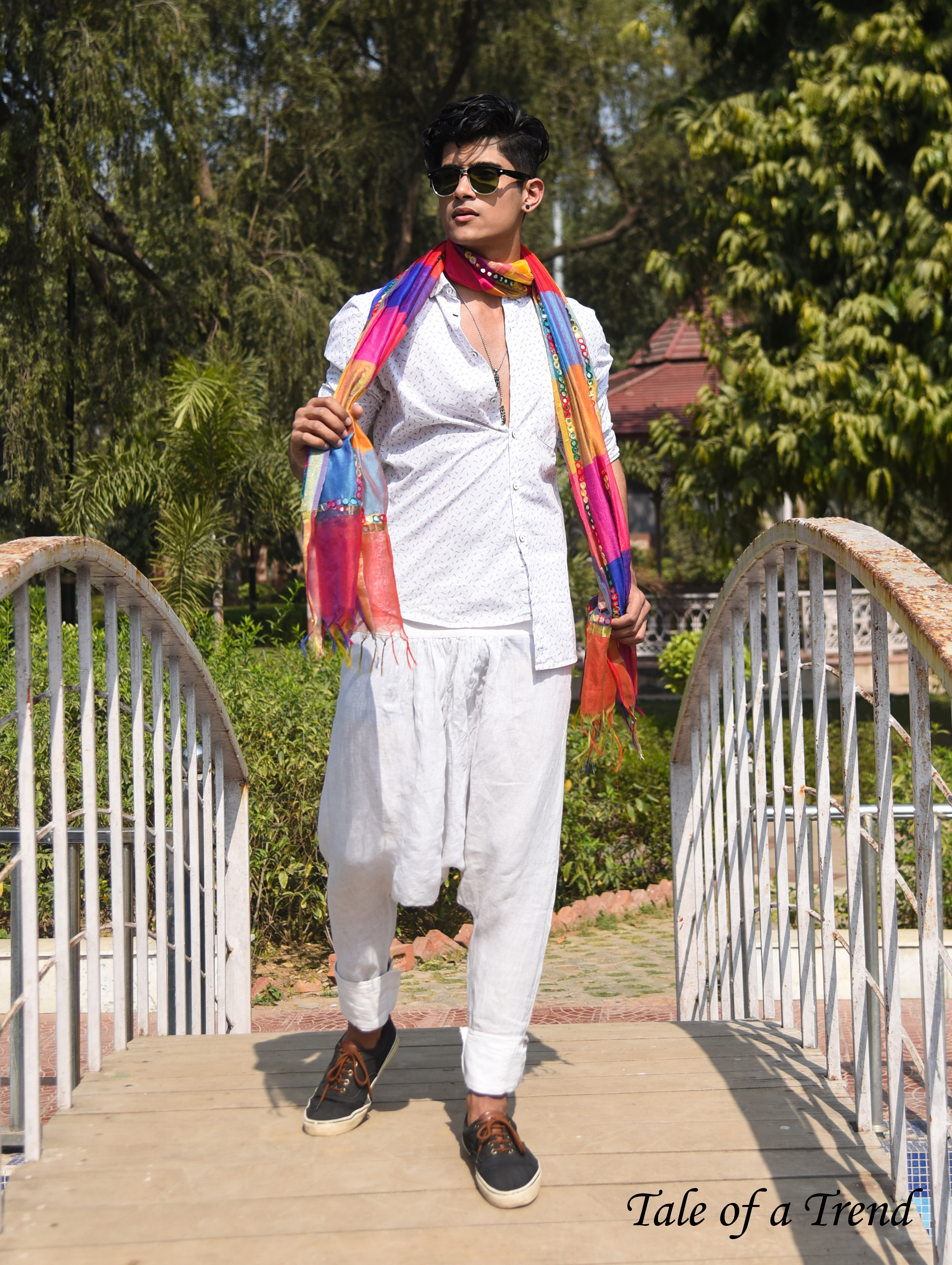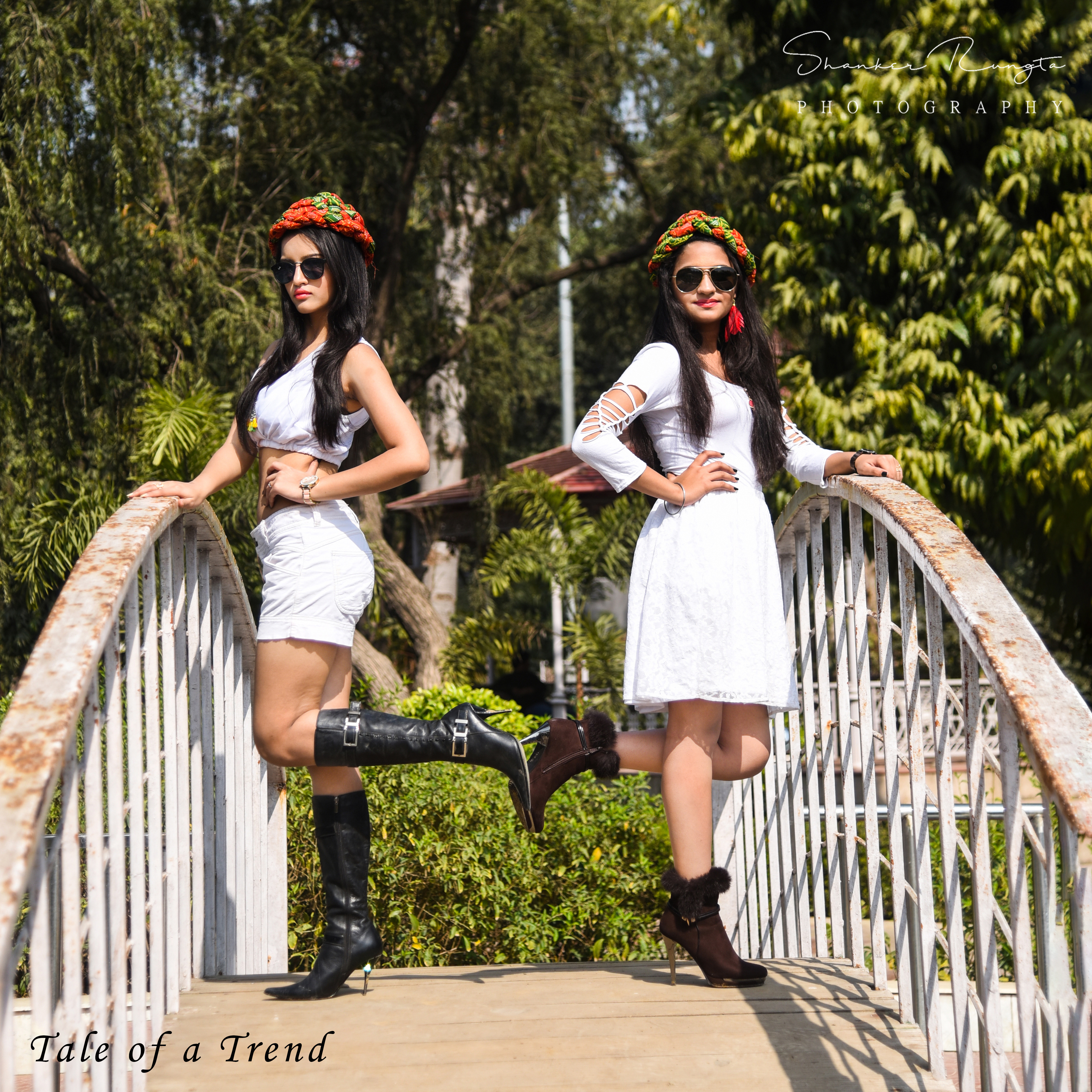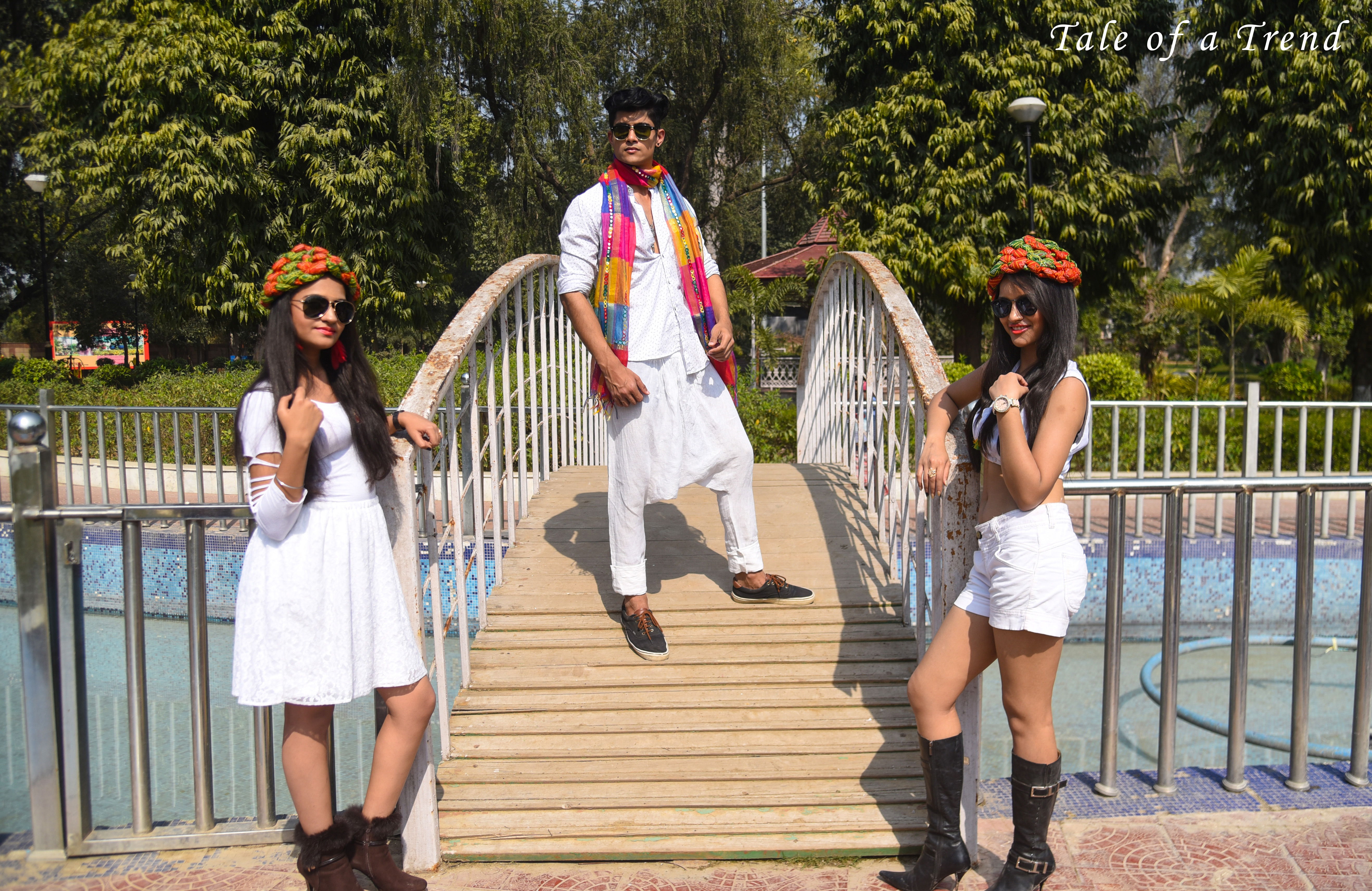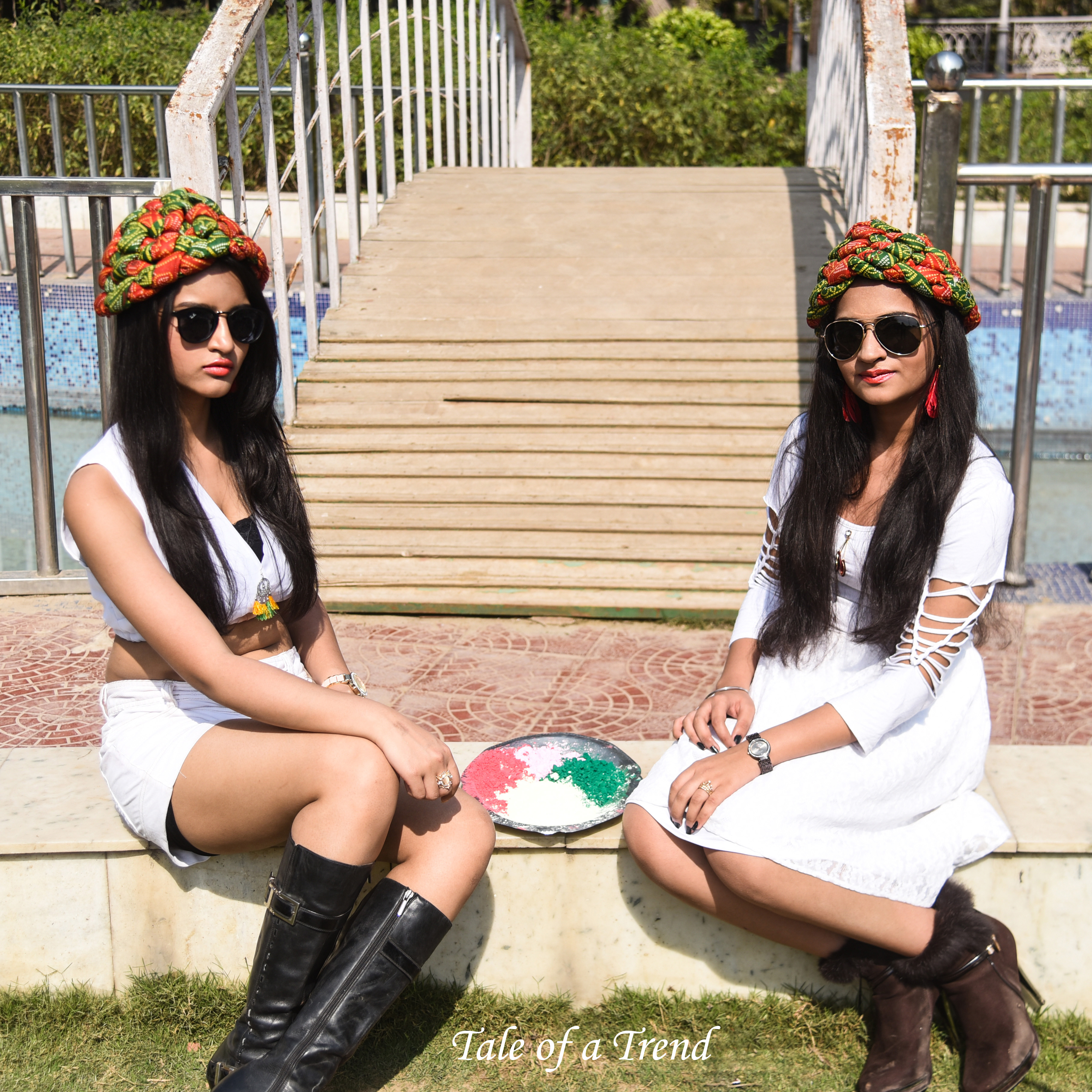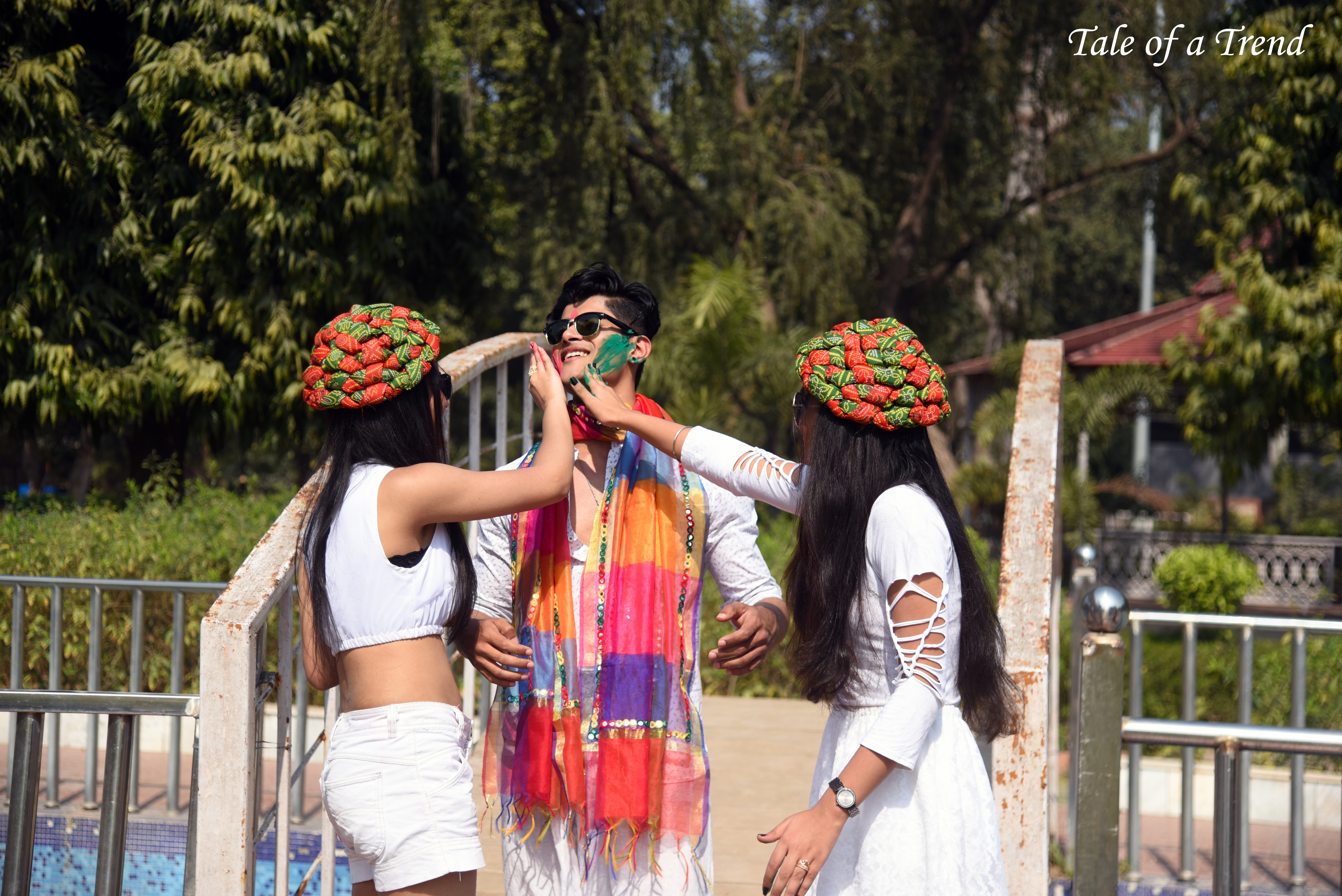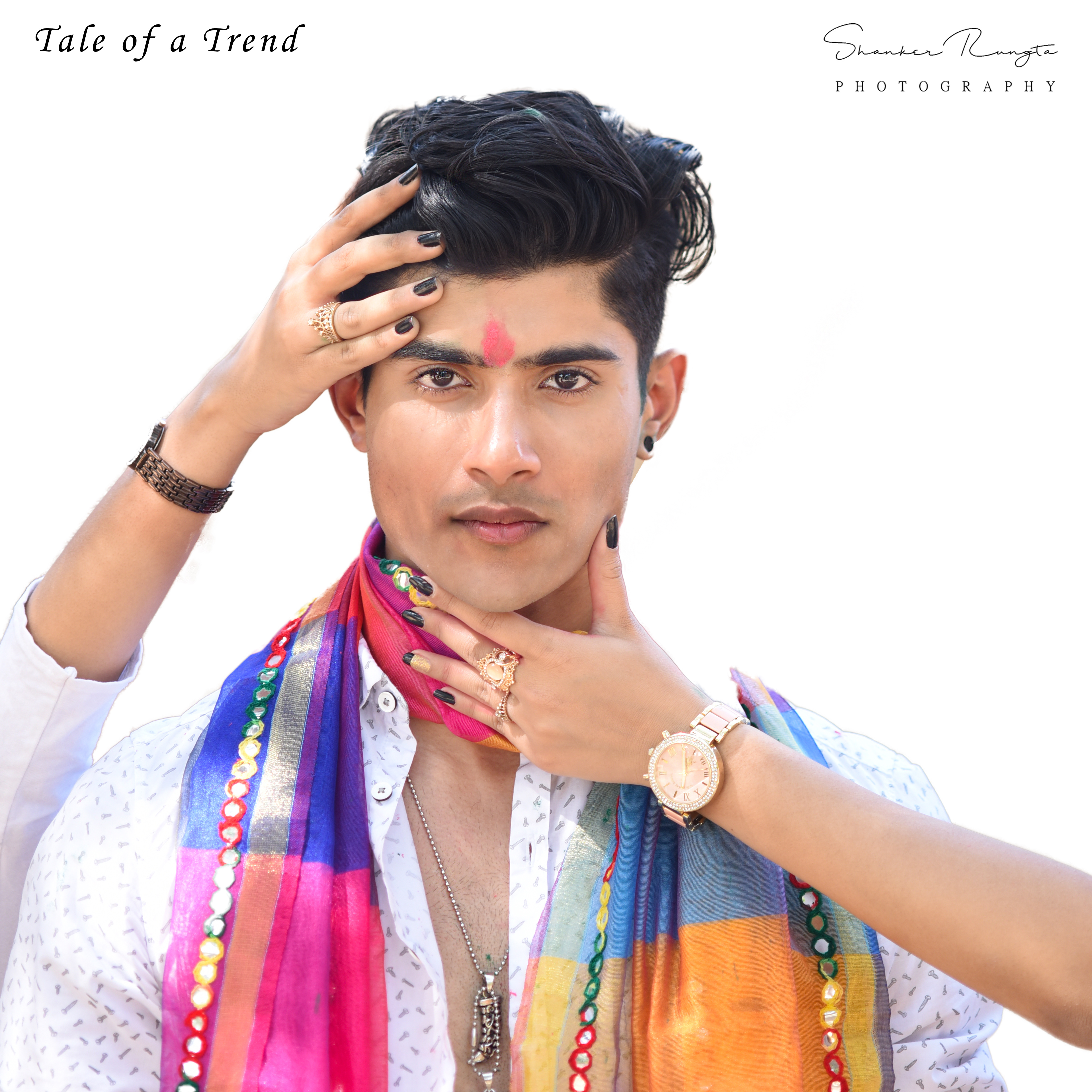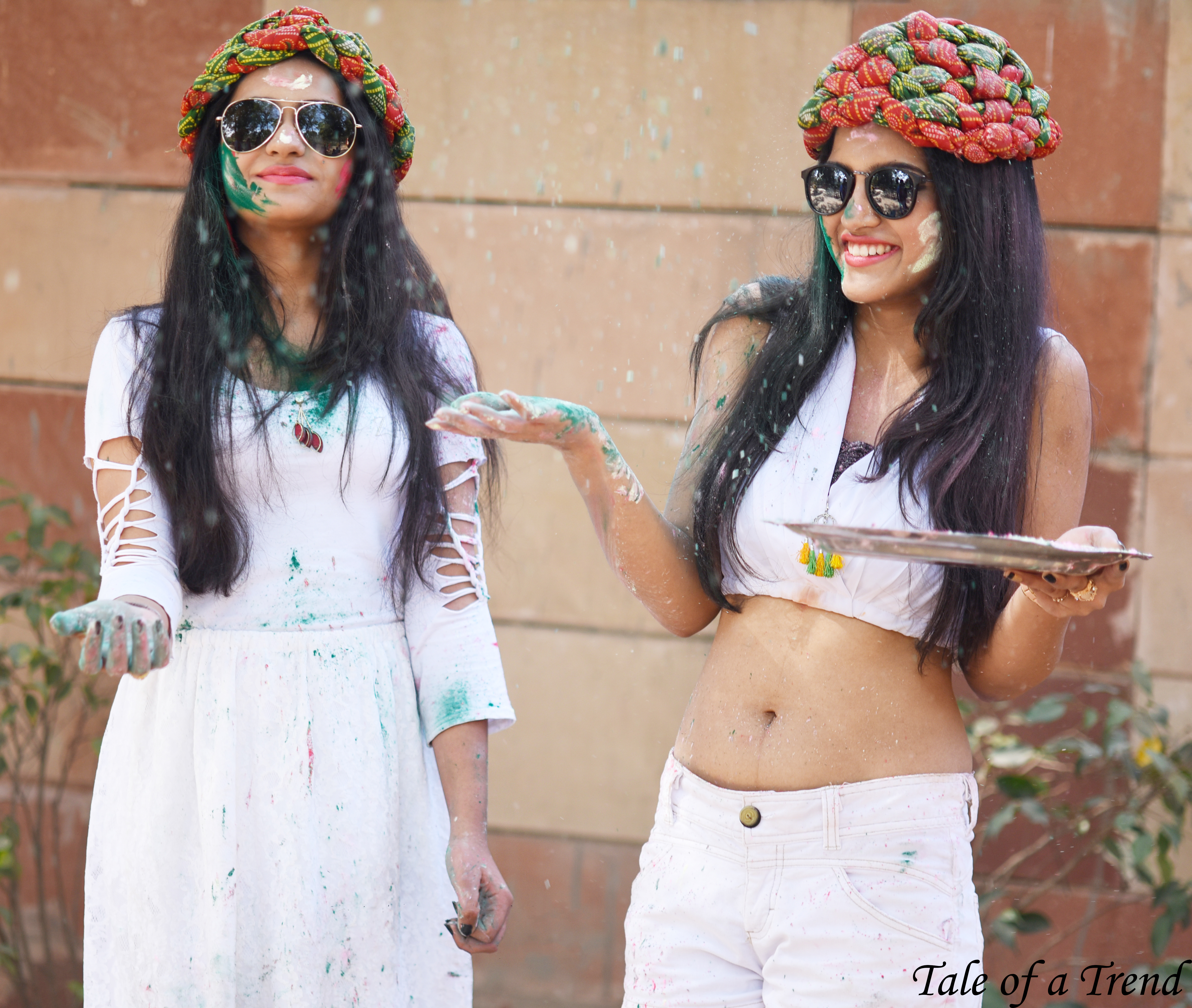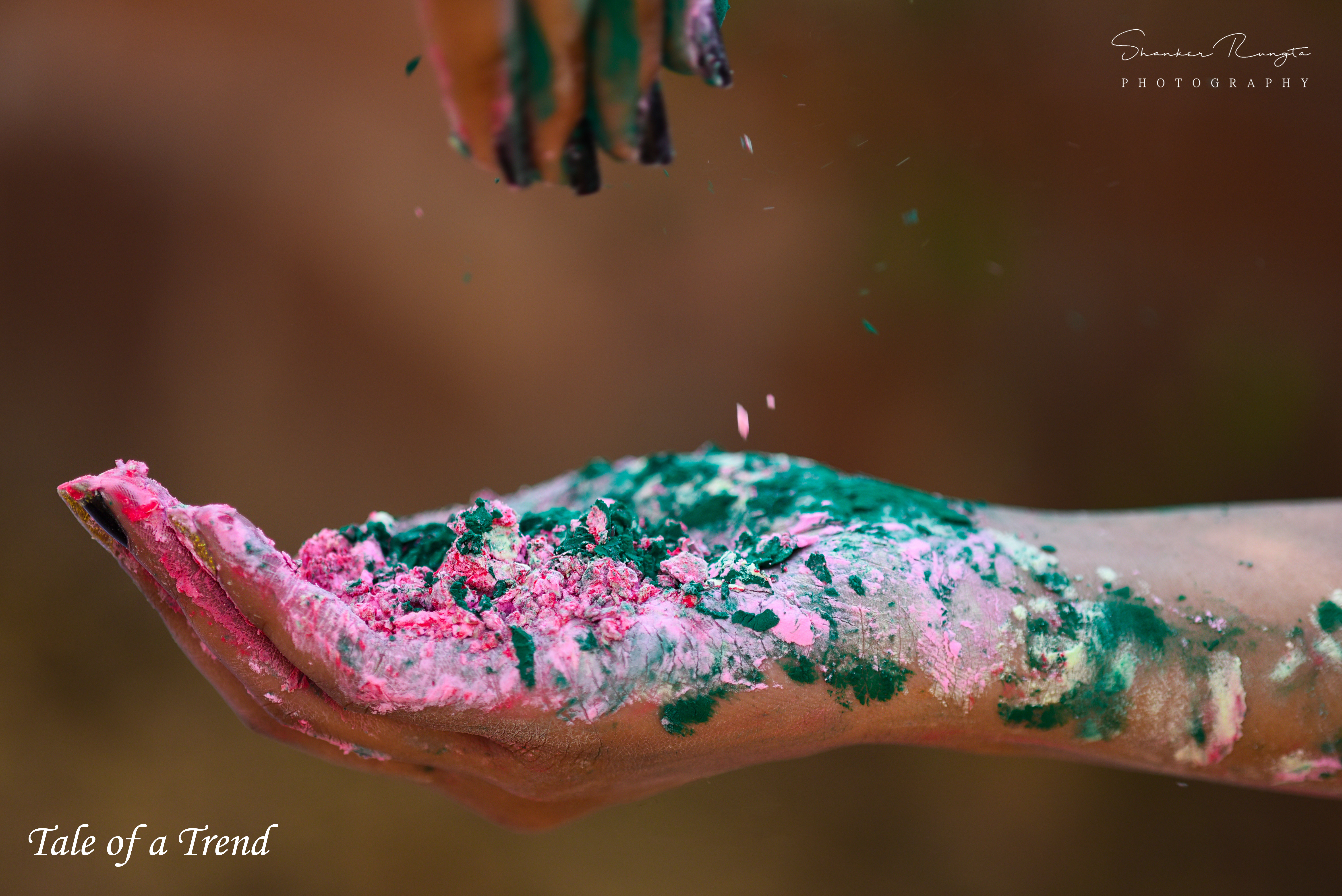 The Trending Team
Costumes and Styling: Mehak Gulati
Models:  Yashika Jatav,  Riya Narula and Vaibhav Kapoor
Make Up and Hair: Vibhu
Photography:  Lensblaze (Shanker Rungta Photography)