Going on a trip!
Need about 4 outfits. I've packed 35 just to be safe !
I'm so excited for my short vacation trip that I can't take any risk.  After all,
"to travel is to live"
Airports are a major part of the travel journeys and the holiday starts the instant you step into the terminal. Of course, everyone would love to start the traverse in trend. Being comfortable is a key on voyage, but looking chic is also crucial and vice-versa.  So, a loose t-shirt and a pair of pyjamas just wouldn't do anymore. Many of you must be searching "WHY" of it. The reason is very simple. Firstly, in today's style society, there are numerous options of being comfy and swanky at the same time. Secondly, you never know who you'll meet at the airport. It's always better to be fashionable than to have any en-route outfit regrets later.
So, book your tickets and fly in fashion with  Airport 'Look-book' by Tale of a Trend!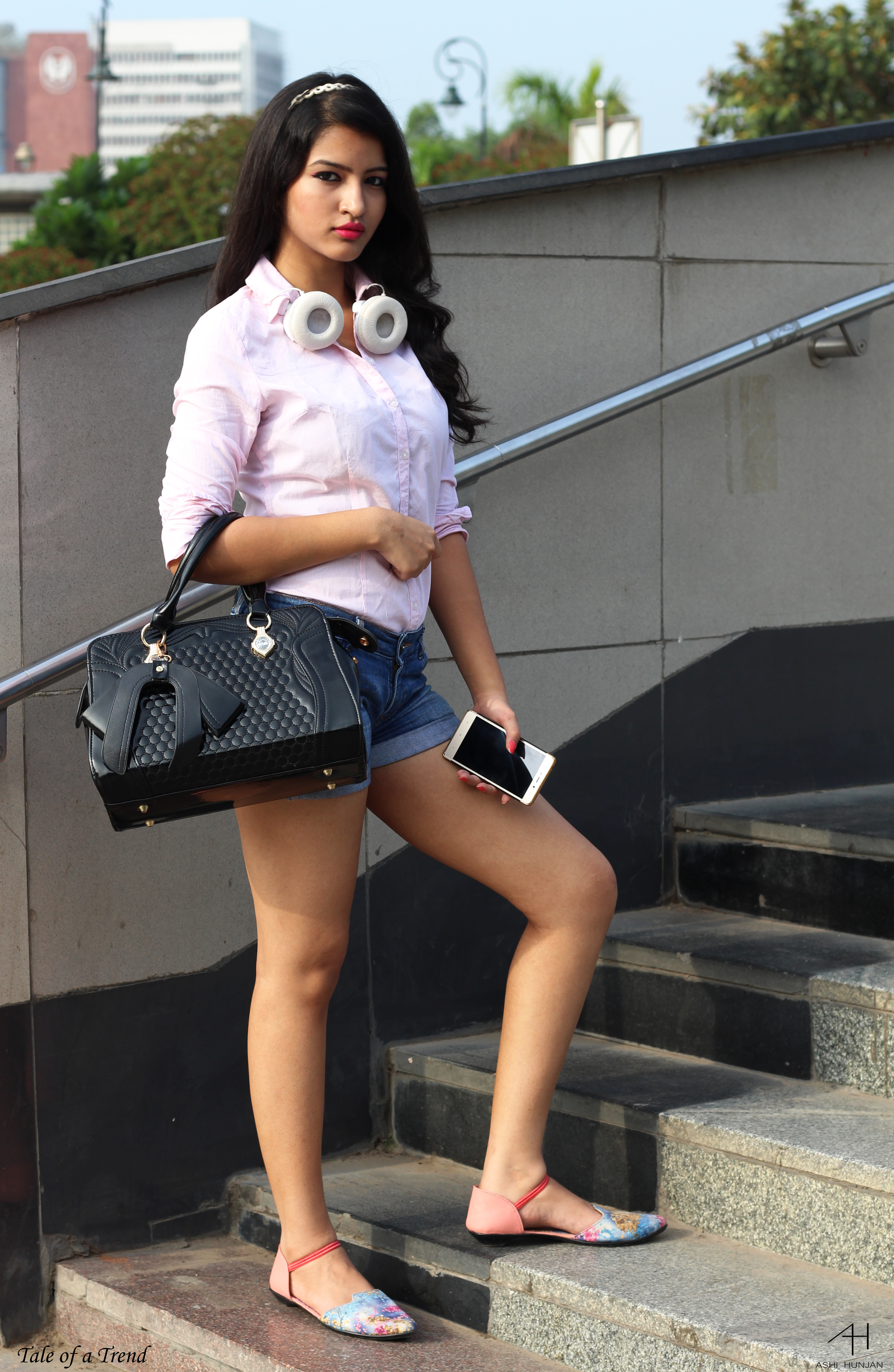 Be it any occasion, a 'formal shirt' is a quintessential outfit in your wardrobe. Whether it is a special dinner or a concert or travel, pairing your formal shirt with right kind of bottoms can make your look casual, formal or semi-formal depending on the need. I have teamed up pastel pink shirt with blue denim shorts for the diva of the blog which is apt for hot and humid weather.  A stylish handbag to keep the essentials adds on to the glam appeal. It is always said,
 "Good company in a journey makes the way seem shorter"
and definitely music is one of the best buddy. So, while boarding a flight, carrying your headphones around your neck gives you a good company and makes you look modish as well.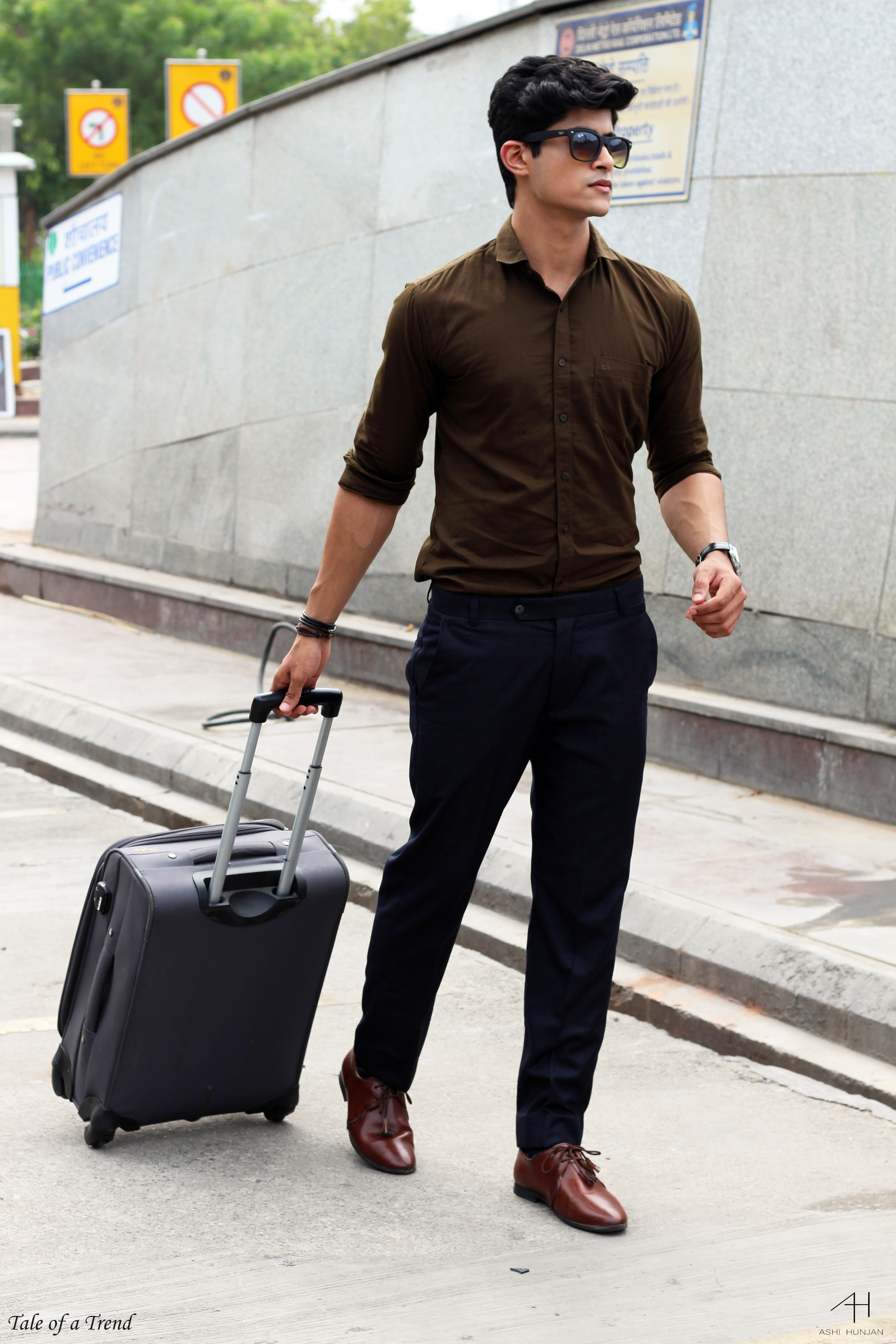 If you are heading towards a business meeting and travelling from one metro city to the other, then, pleasant formal attire is the best option. Make a statement with a dark coloured, collared buttoned down shirt and trousers accompanied with classy watch and shoes. Sun glasses are a must have in this season and  definitely, to complete this business travel look you need to have a smart suitcase as well!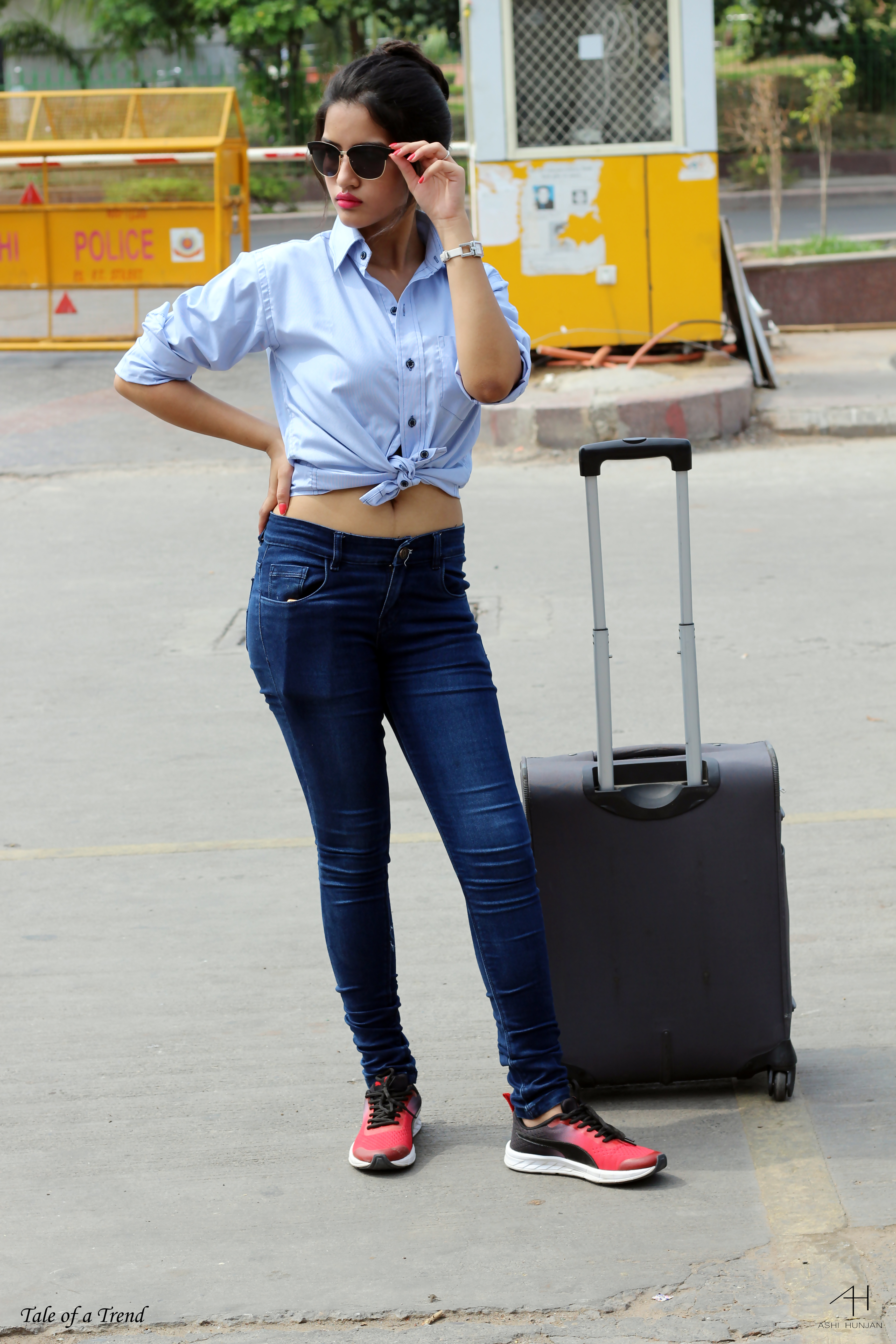 Blue striped shirt paired with indigo blue denim jeans and sports shoes is one of the most classic style in the airport-style game. Depending on the destination you can tuck your shirt or tie a knot at the waist.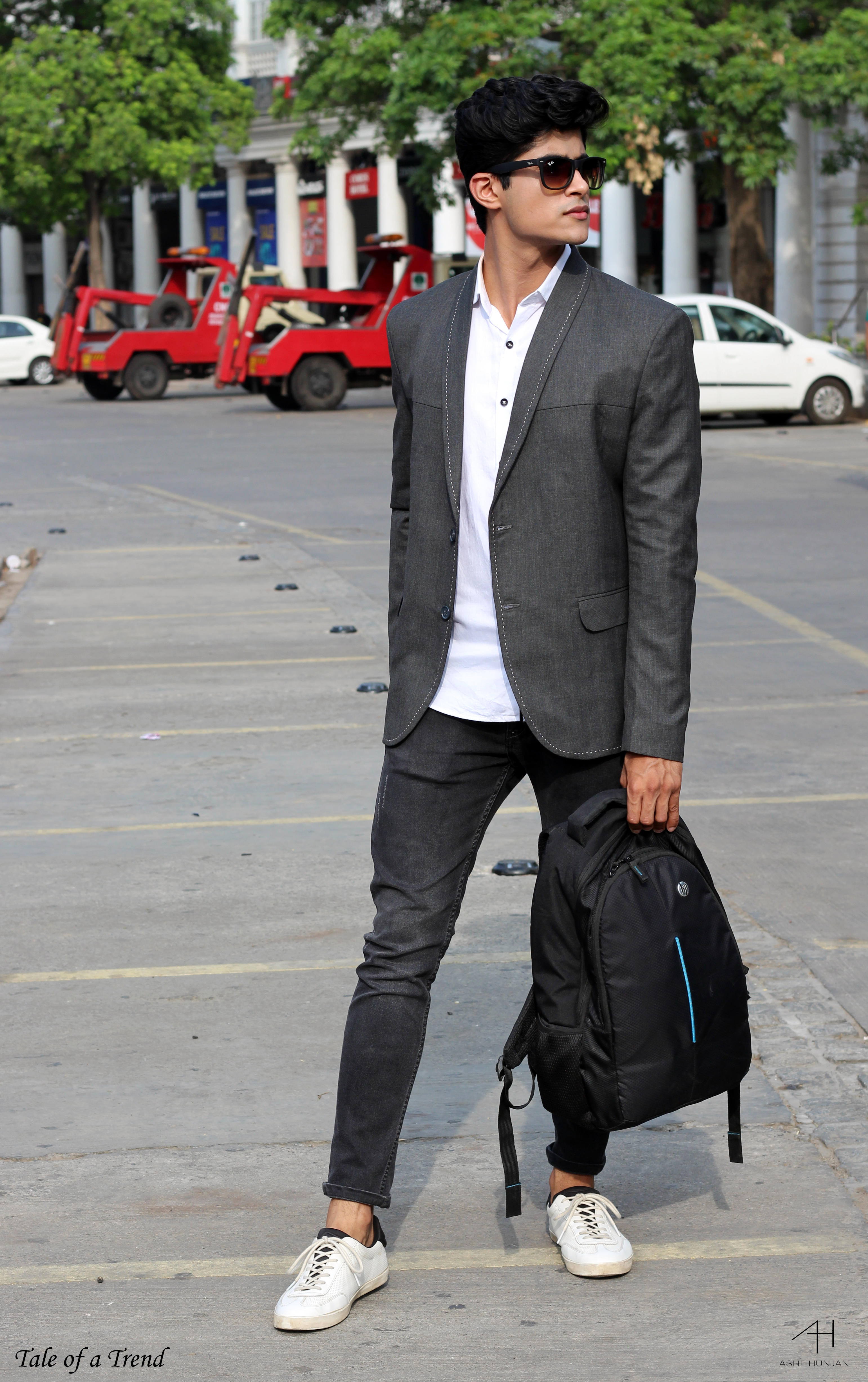 Very real, comfy and super stylish! Get your favourite white shirt, black jeans and a grey coat. It makes you feel your best. If it is a corporate meeting or a get together, wear your coat, else keep it in the car.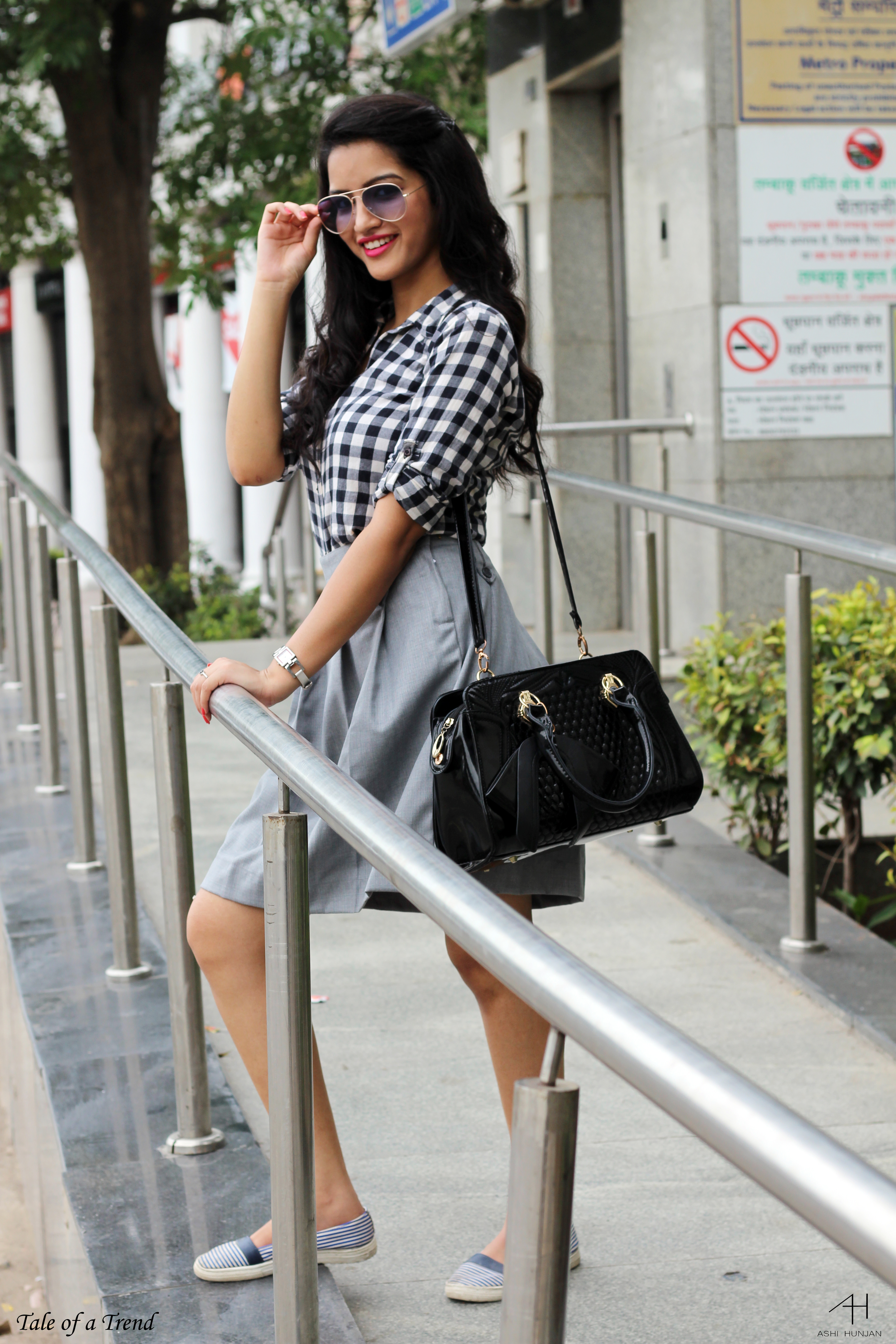 Black and white are always known for their versatility! A checked shirt and pleated skirt in these neutral tones  make her look so relaxed yet high on fashion in her airport run.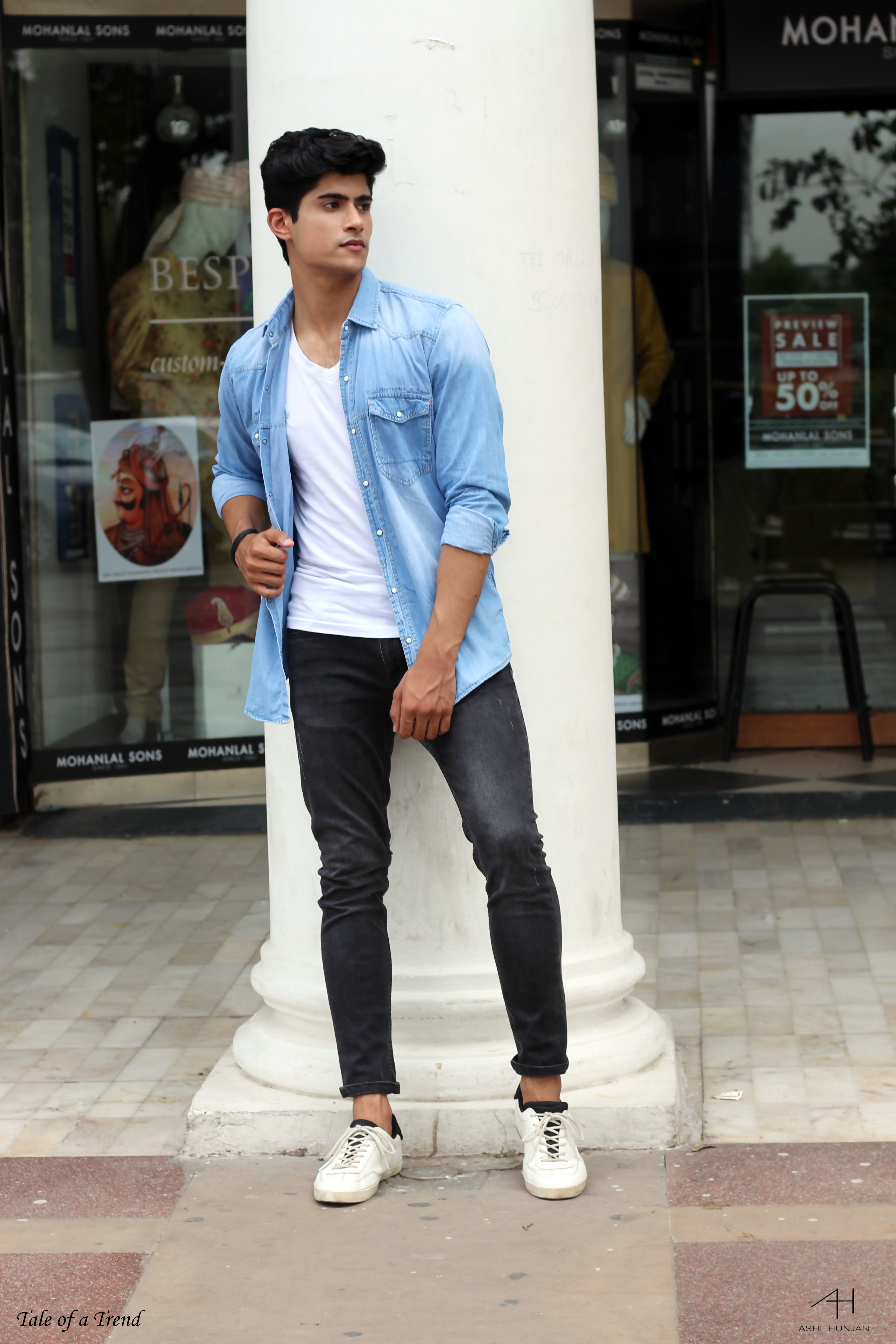 Denim  Shirts are almost always with us. They go with everything and in every season. Seen here is the trendsetter of the blog styling up his airport outfit with a  denim shirt worn over a white tee and teamed with jeans and white sports shoes.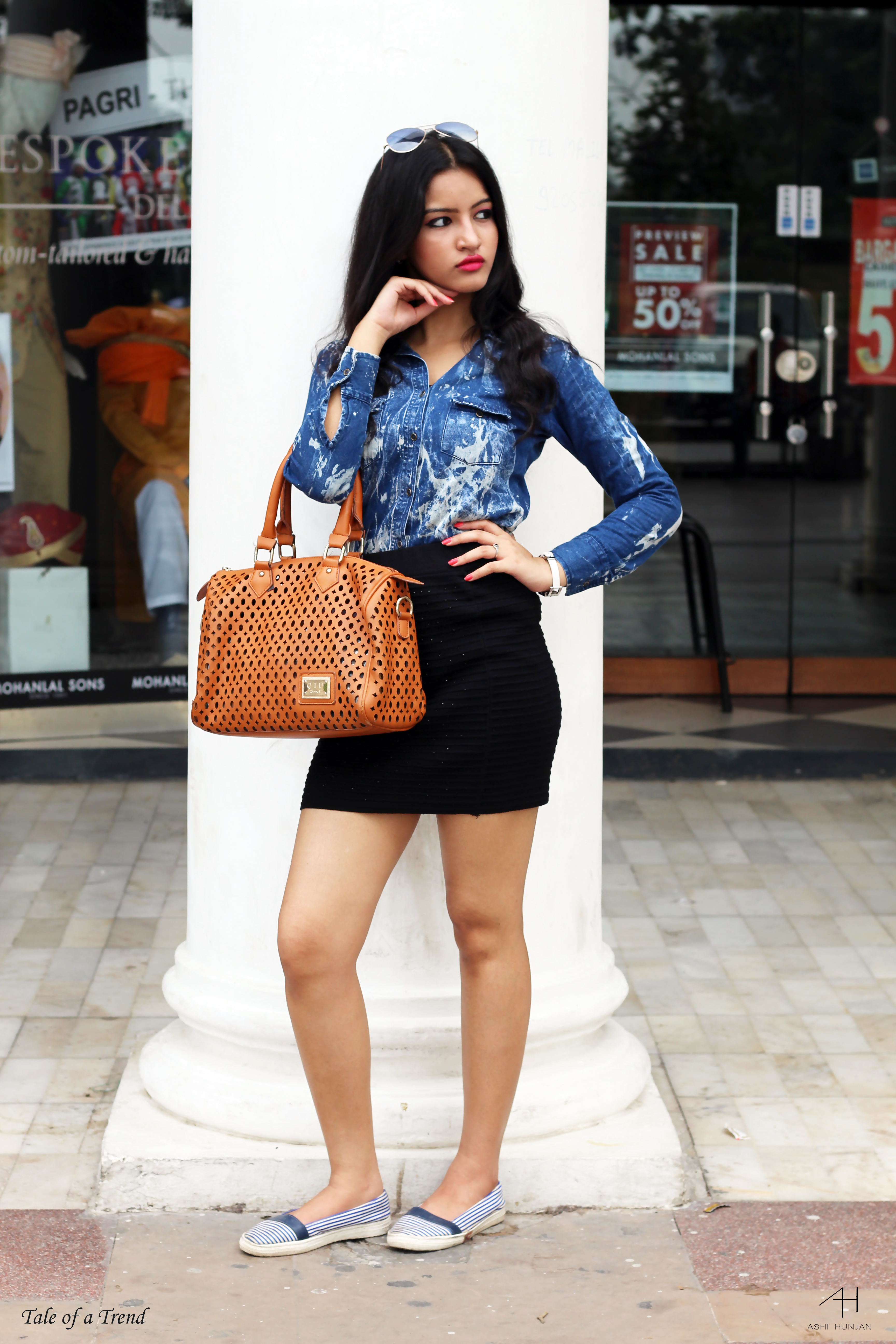 The gorgeous gal also pulls her marbeled denim shirt and slim skirt for the transit.  Slip on sneakers make sure that the  arrival on the destination is with the right footing!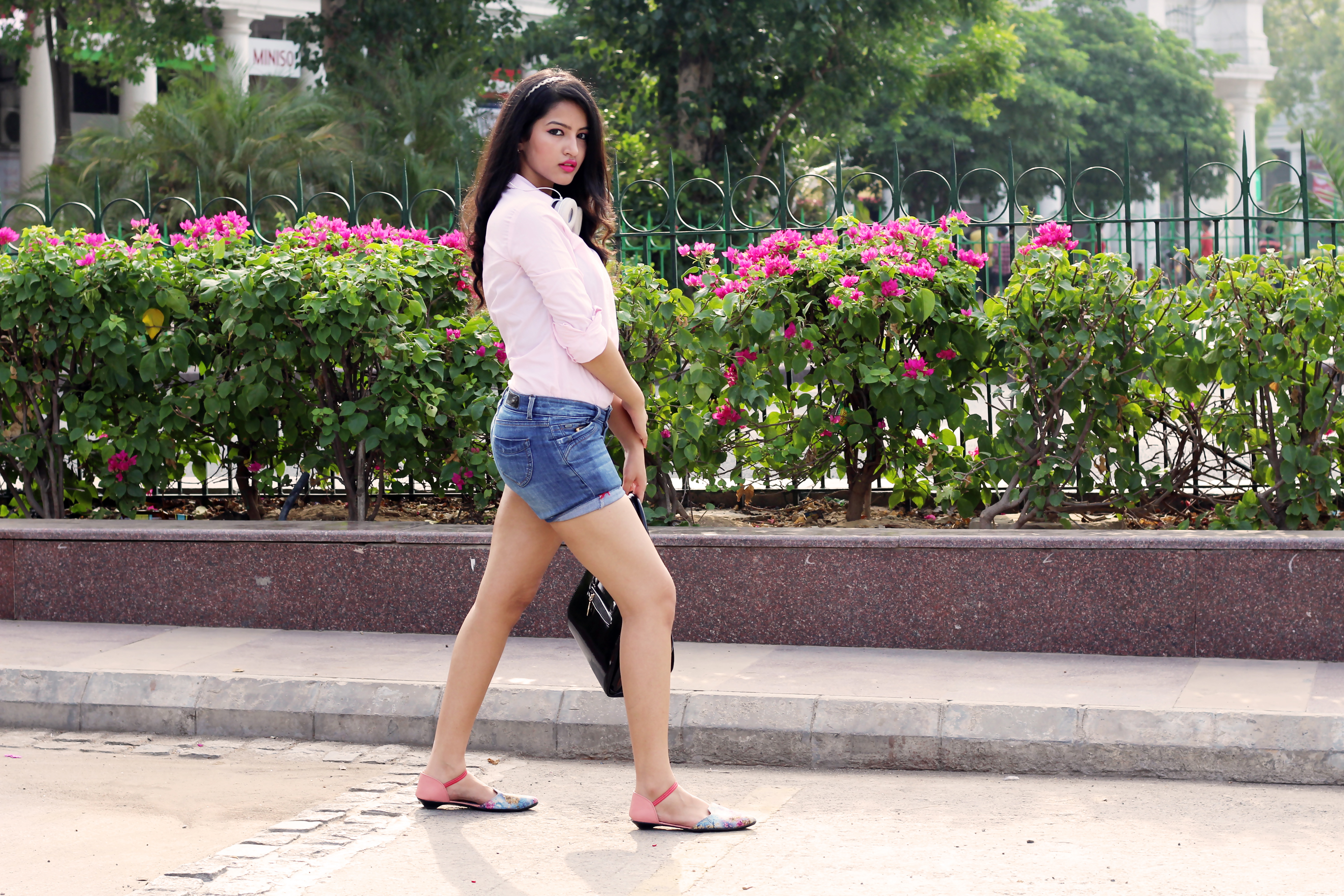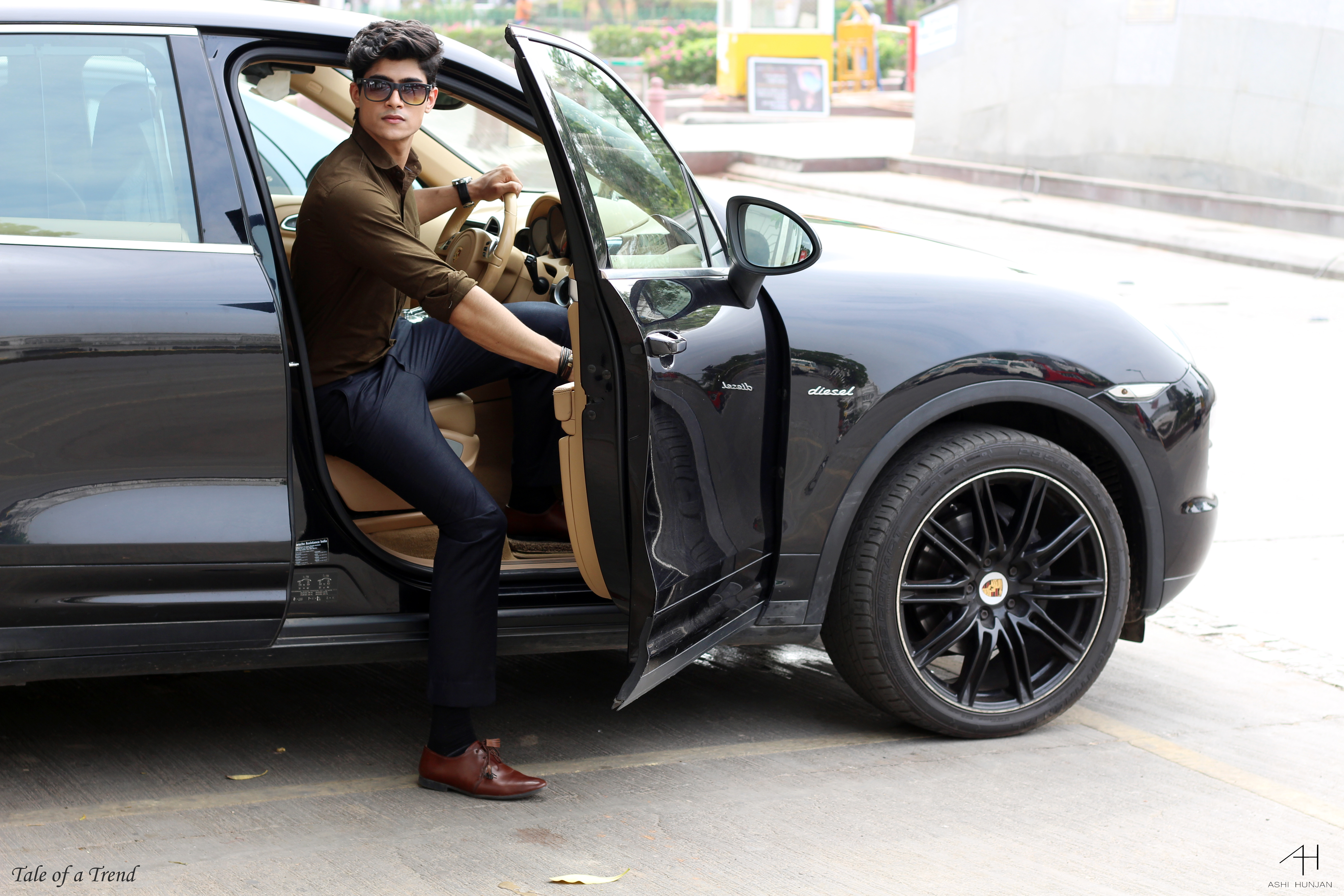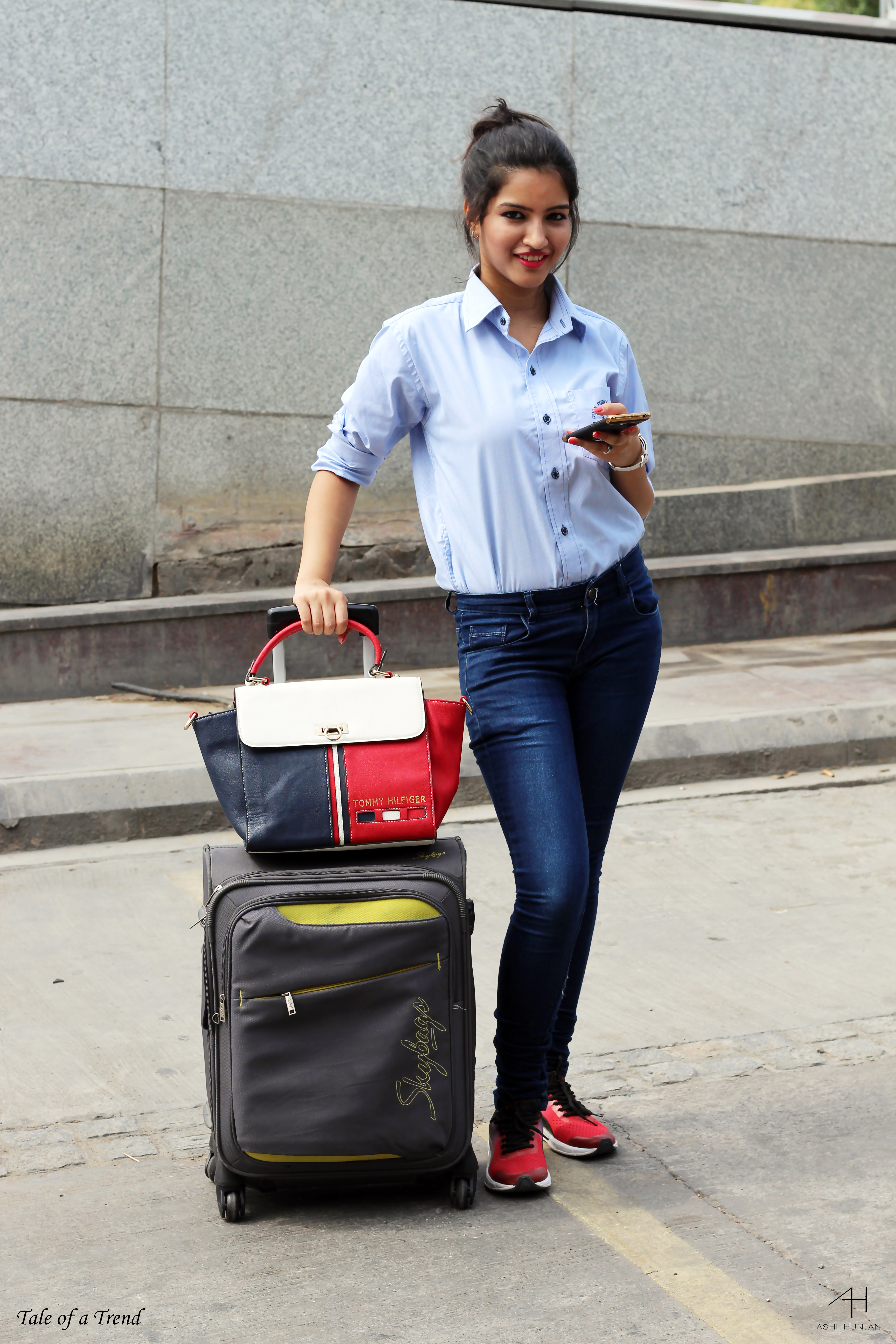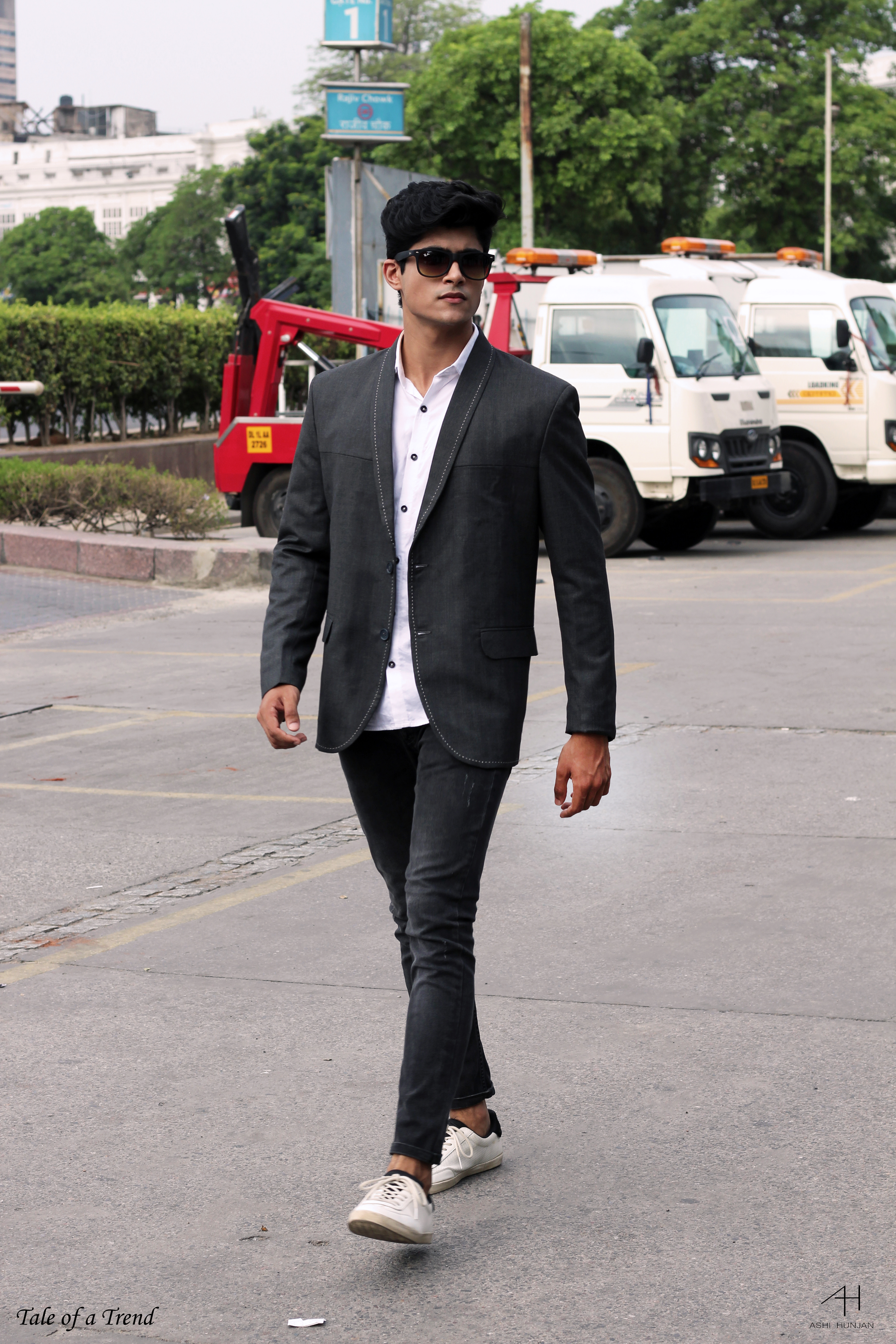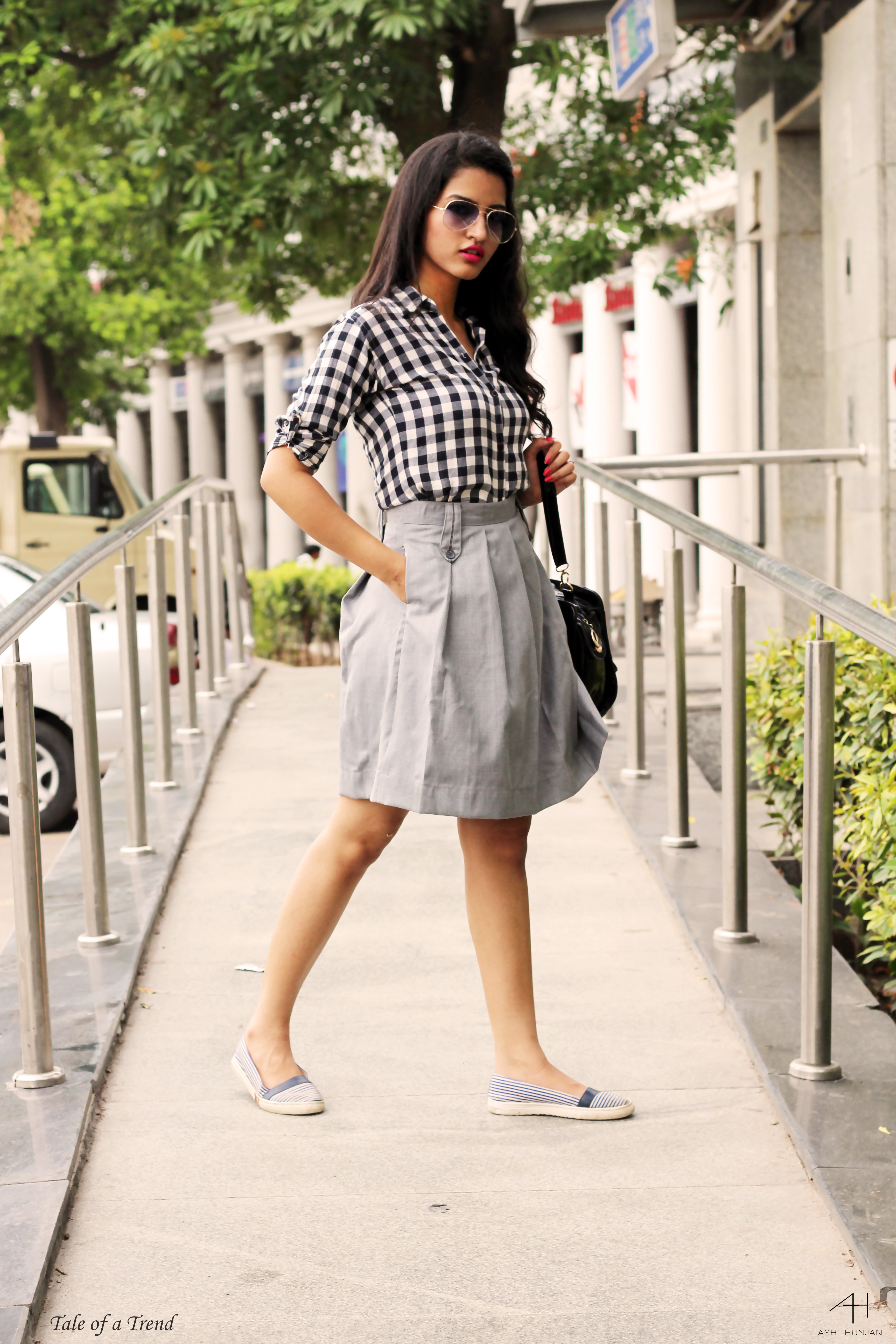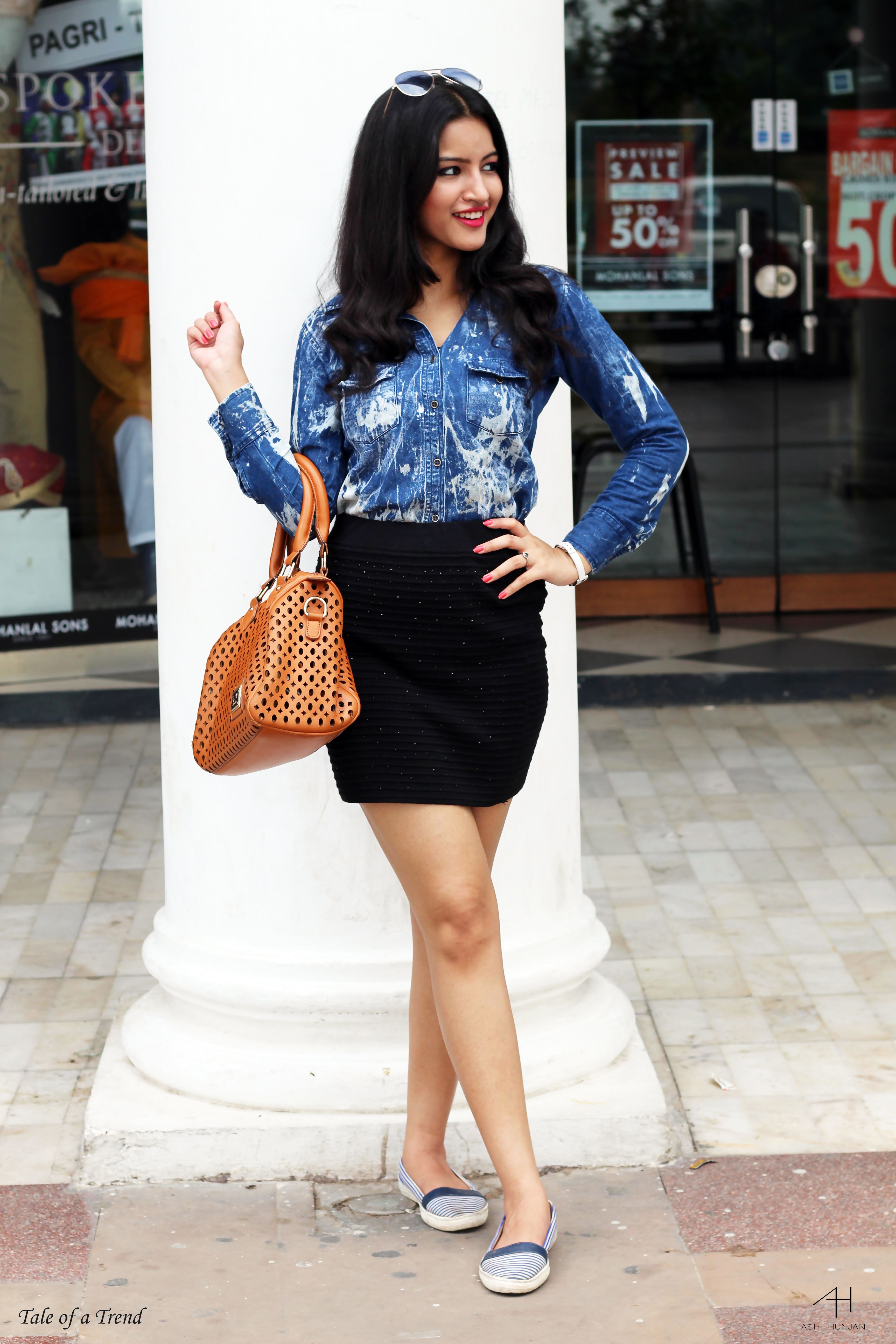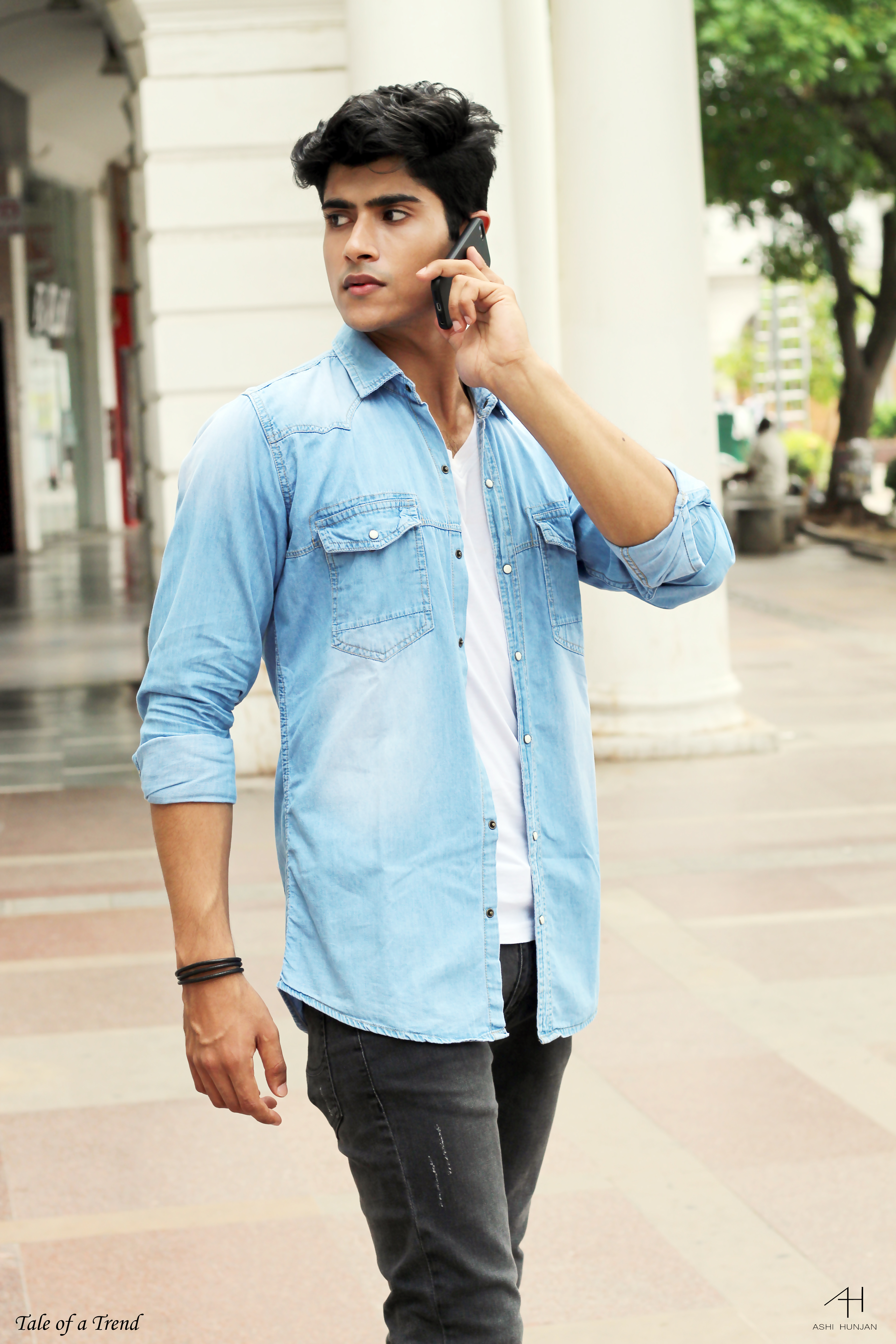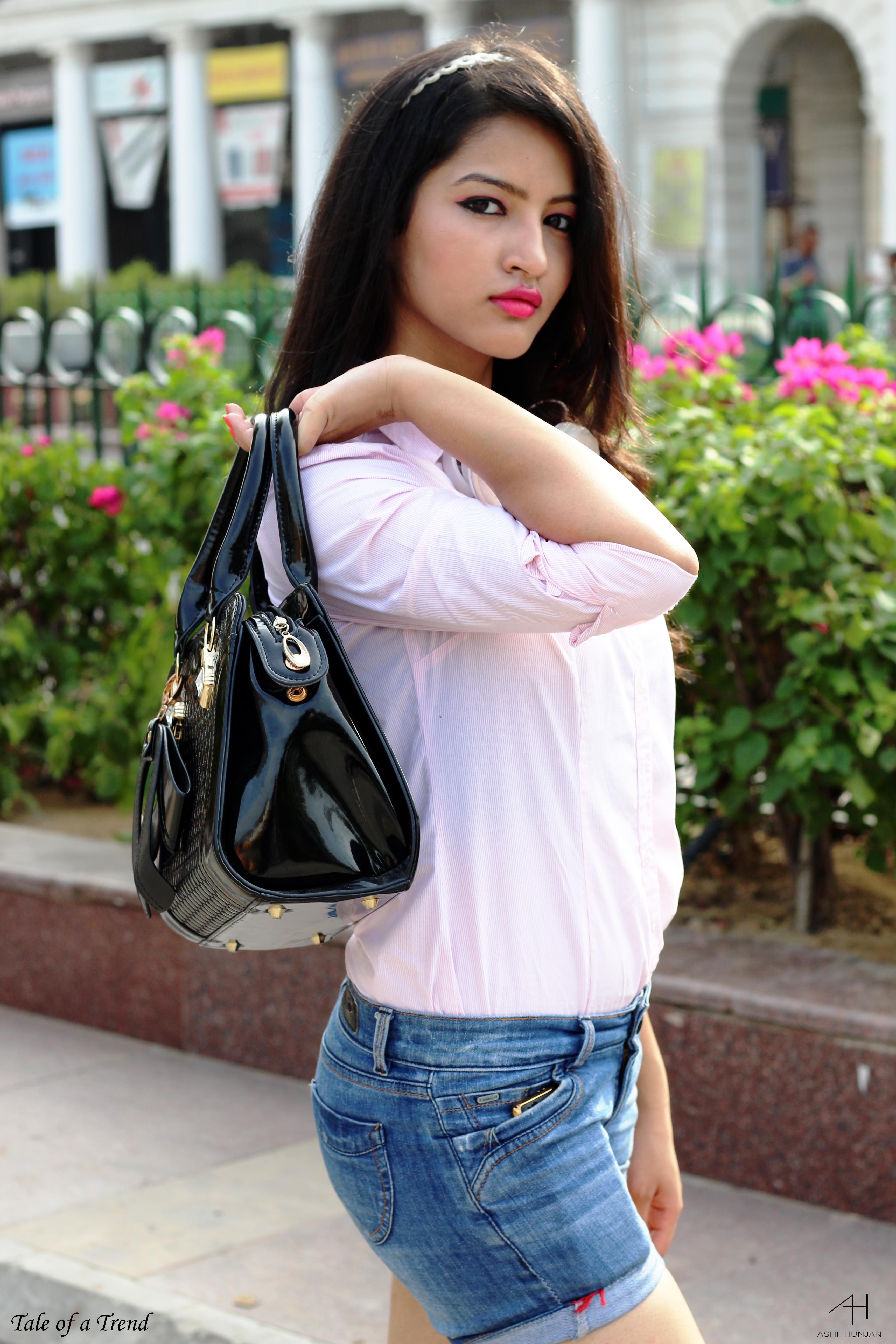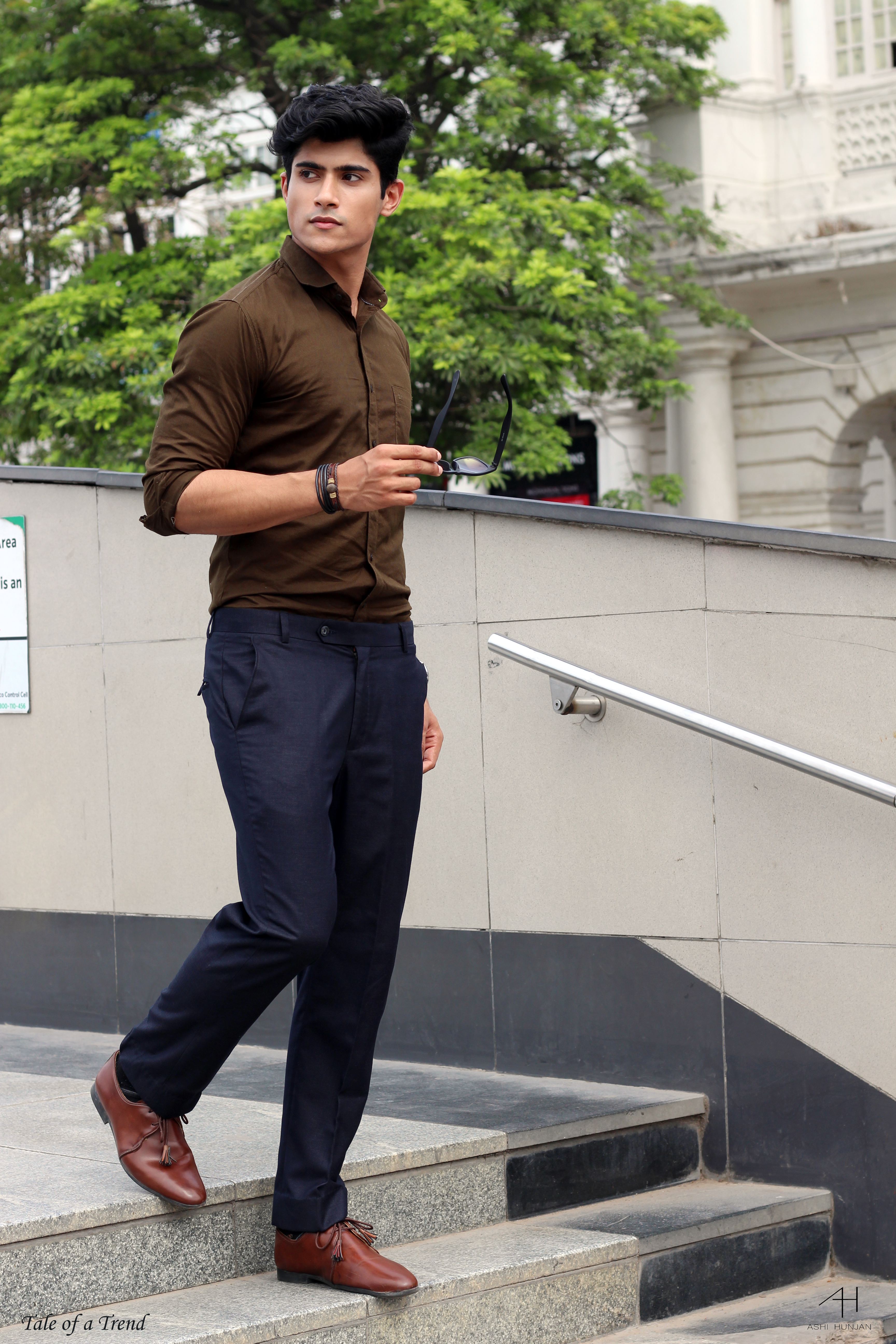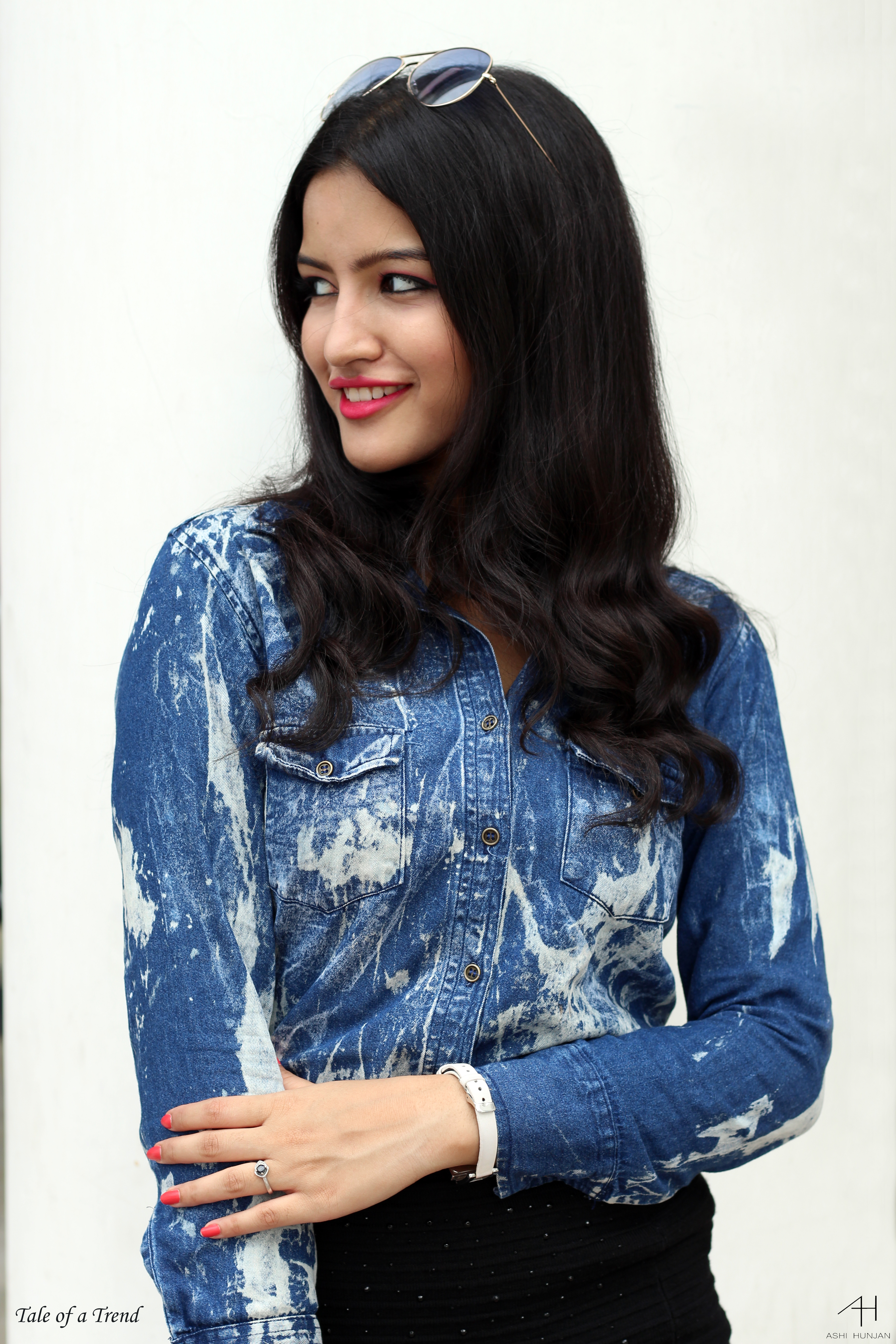 The Trending Team
Costumes and Styling: Mehak Gulati
Models: Yashika Jatav and Vaibhav Kapoor
Make up: Yashika
Photography: Ashi Hunjan
Well, that's all for a summer and autumn travel look-book.  If you are travelling to a winterish land, then stay tuned, I will share more outfit options in second part of this blog post.
Wish you a safe and stylish flight ahead. Keep reading, keep following, keep enjoying!